NCR M16RR

NCR M16RR
Starting with a Ducati DD16RR, the NCR M16 utilizes the latest car- bon fiber and titanium to create a clean and flowing design with func- tionality as its main criteria. We can see the family evolution of the NCR Millona One Shot air cooled motorcycle in the lines of the new NCR M16. The NCR tradition of unmatched power to weight ration continues to be the main driving force in the design and development.
Upon closer inspection, you will note that this is no ordinary motorcyc- le. It was conceived from the start to be the most exclusive mo- torcycle in the world by using the strongest and lightest material in the world. By carefully developing every single component to be as light and strong as possible while achieving the very best performan- ce. WIthout gas, the NCR M16 achieves an incredible weight of 145 kg (319 lbs). Since there are no rules to follow, the weight is actually lighter than the imposed minimum weight of a MotoGP motorcycle!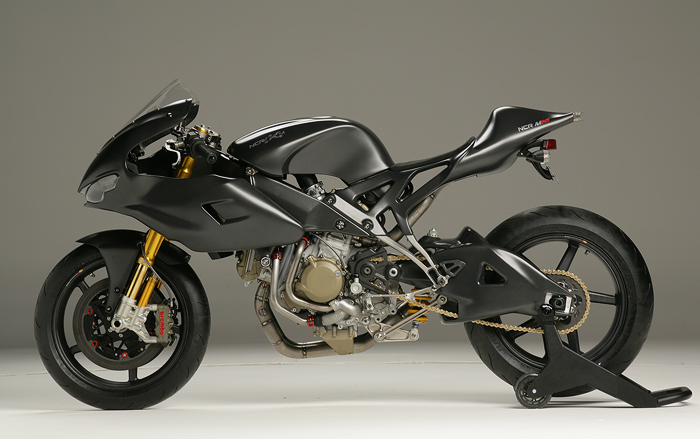 NCR M16RR
To achieve this weight, NCR designed and developed its own carbon fiber frame while improving the air intake system by allowing an unobstructed flow of air through the steering head. Again with the goal of achieving the lightest weight and the strongest performance, NCR developed a new swingarm in carbon fiber as well. The fuel tank, faring, subframe/tail, fender, front faring stay are all carbon as well. Even the NCR wheels are been projected and manufactured in car- bon fiber. All mechanical parts are either titanium or avionic grade aluminum with material grades derived from Formula 1. This is of course in the NCR tradition.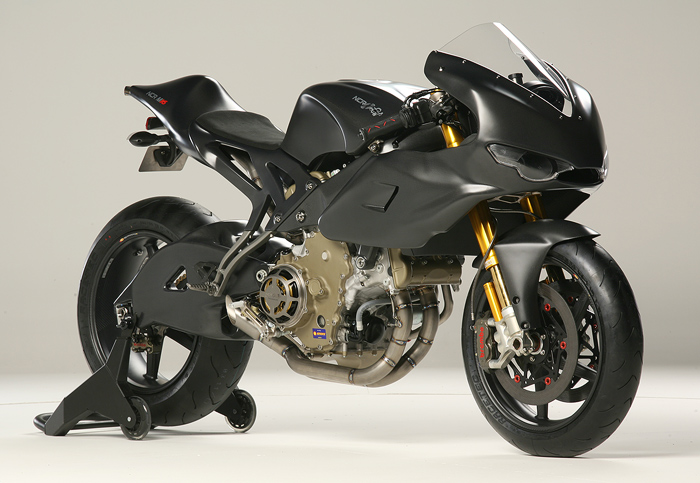 The motor develops over 200 horsepower at the rear wheel. WIth the latest generation MotoGP suspension in front and rear, the racing heritage continues. Also the brakes are from the highest racing application. The NCR M16 uses its own electronics derived from racing with full traction control, data collection and recording, 3 user selectable maps, as well as constant fuel remapping based on environment and gas conditions.
The NCR M16 will be manufactured only on request.
NCR M16: 145 Kg (319 lbs) and 200+ Rear Wheel Horsepower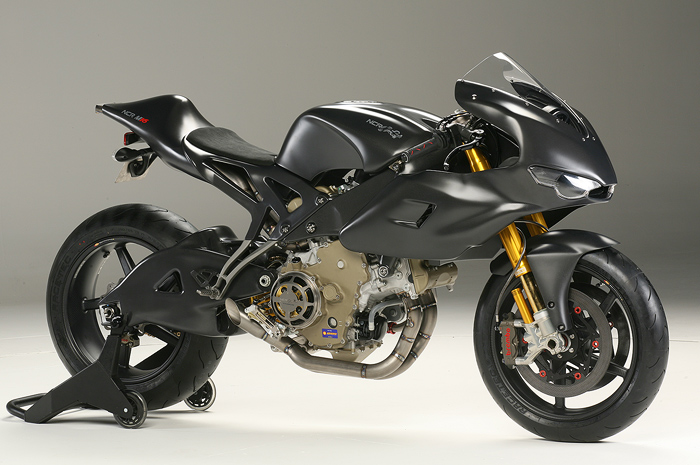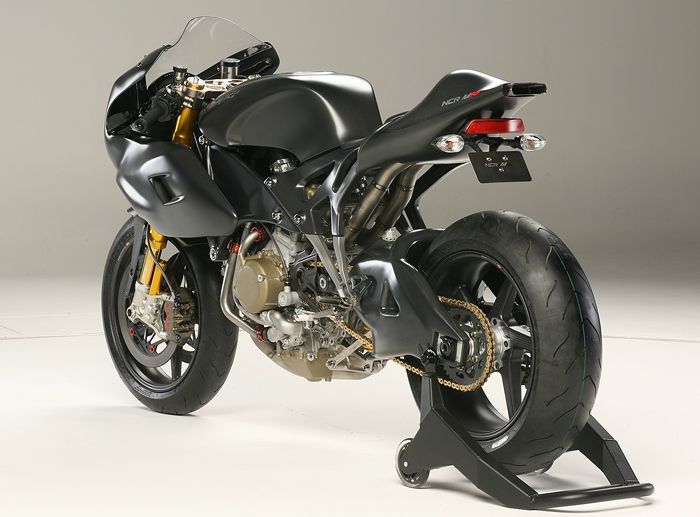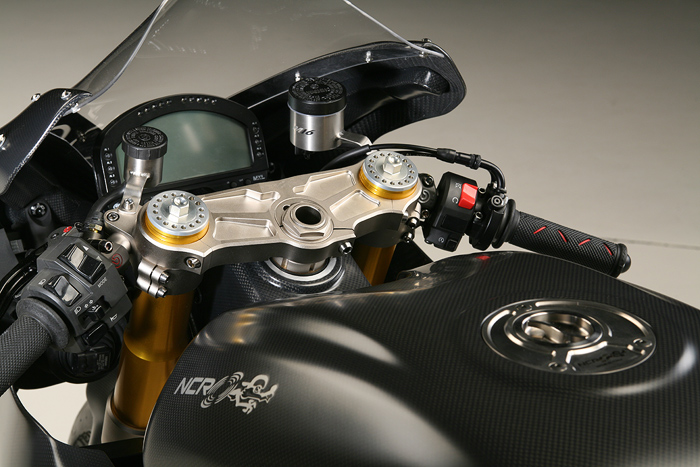 For additional information vist the NCR website www.ncrfactory.com

New Bike Index • Pit Lane News • Pit Board Index