The Game by The Snark
I stood outside the pits, looking at the beads of water as they streaked down the sides of the fairing, dribbled off the bottom of the carbon fibre, and melted into the asphalt. The rain was drizzling slightly, making the track wet, but not wet enough to think about crashing, or pulling out. My crew mate in the team came up to me, looked up at the sky and asked if I wanted to go out for the practice. I nodded, butterflies in my stomach making feel a little queasy. Or maybe it was the tacos and chili the team had had for dinner the night before. When the team dog doesn't want a second helping of chili, you know there's something wrong with it. Continued....
---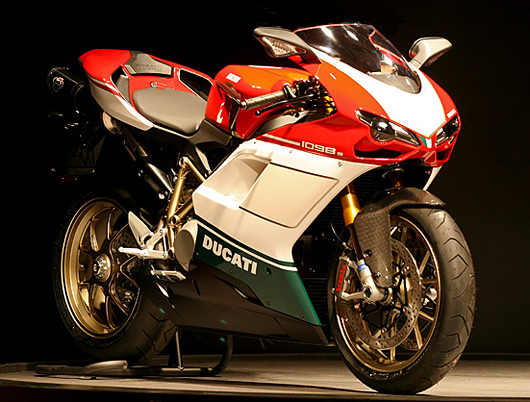 Ducati doesn't even have a picture of it yet on its website, but here's the world's first look of the news Superbike 1098 Tri-Color from the Milan EIMC show last week.
Lots More Power, Better Looks, and a Lot Less Weight and Money....
Ducati Reveals the New Generation 1098 Superbike Family
Nov 2006 - Ducati has introduced its new generation 1098 Superbikes this week at the Milan Motorcycle show in Italy. The new machine produces 160hp and 90.4lbs/ft of torque, which results in making the 1098 the most powerful twin-cylinder motorcycle in the world, with the highest torque-to-weight ratio of any sport bike. In addition, Ducati claims the 1098 is also the lightest open class Superbike available, now weighing in at 381 pounds (dry).
With one dramatic step Ducati has introduced a new generation Superbike, the base 1088 model of which produces significantly more horsepower and is significantly lighter in weight than the out going top rated Ducati 999R model, at a price which is less than half of the former "R" model. This new Superbike is something old, something new, something borrowed and something very red from the Bologna mafia who have needed a winner in the showroom to match their winning World Superbike Championship record on the track. This new bike should definetly do it.
The 1098 S Tri-Colore is a special commerative version for the new Superbike's introduction at the 2006 Milan Motor Show featuring a special 'Tricolore' (red, white and green) livery celebrating the Italian style of the project by using the colours of the national flag. an 'S' version of the 1098 with the added feature of a gold coloured frame and a complete racing exhaust system with dedicated ECUs. Complete details of the new Ducati Superbike at New Sportbike Index : Ducati 2007
Ducati and NCR team up to recreate Limited Edition "New Blue"
Cook Neilson's 1977 Daytona winner
Milan, Italy (November 16, 2006) - Ducati North America and NCR announce today the unveiling of special new project bike called "New Blue". This motorcycle is a modern replica of the historic Ducati 750SS campaigned by Cook Neilson and Phil Schilling throughout the mid 1970's.
The perfect Battle of the Twins racer?

This starts out as a Hailwood Replica Sport Classic 1000 with the twin shock rear swingarm. Retro sexy!

The inverted positioning of the twin shocks shows off the nice Ohlins adjustable piggybacks and is needed to clear clear the hot mufflers, but increases unsprung weight.
Cook Neilson, the editor of Cycle magazine at the time, possessed a unique combination of skills - those of a successful journalist and those of a successful racer. With the help of Managing Editor and ace mechanic Phil Schilling, they were able to build the 750SS into a remarkably successful race bike. This was achieved by trial and error, superior tuning talent and riding skills.
Phil soon gave their motorcycle the nickname "Old Blue", in reference to the team's attractive livery. On March 11th 1977, at the legendary Daytona Speedway, the team celebrated a monumental victory in the AMA Superbike race. This win stands out as a significant event in the history books as it was the first victory for Ducati at Daytona.
To commemorate the 30th anniversary of this historic event, a recreation of this motorcycle was commissioned by Ducati North America and given to NCR.
"New Blue", which began life as a Ducati SportClassic Sport 1000S, was sent to NCR's factory for a cosmetic replication and race preparation. NCR was able to remove an astounding eighty-four pounds of dry weight and add an additional 30 horsepower to the motorcycle. This was achieved by the usage of lightweight materials such as titanium, carbon fiber and magnesium throughout the project. The revised engine output is 116hp at 8450rpm. The motorcycle is completed with a titanium plate bearing the signatures of both Cook Neilson and Phil Schilling.
"This is a very exciting project, and we are looking forward to seeing Cook and Phil together again" said Michael Lock, CEO of Ducati North America. "We inducted both of them into the Ducati North America Hall of Fame at this year's annual Ducati dealer meeting, and now we are honoring the special bike that they built as well. The combination of rider, tuner and motorcycle made a very successful team."
The North American introduction of the motorcycle will take place at Ducati New York on Thursday, January 18th. The motorcycle will be on display at the remainder of the 2007 IMS Motorcycle Shows. In addition, NCR will be building a limited quantity of these special production motorcycles for the American market. This highly modified NCR bike might cost about $50,000 in limited production, but US replicas will certainly have stock smog legal engines, and be priced much lower.
---
Playboy Playmate Tamara Witmer Shoots with Sands KR MotoGP Boardtracker for 2007 LA Calender Motorcycle Show Marketing Campaign
The Queen Mary, Long Beach, CA Nov 7th - Beautiful Playboy Playmate Tamara Witmer joined photograher Jim Gianatsis again this month at the Queen Mary facility in Long Beach to shoot with us and the Roland Sands (Roland Sands Design / Performance Machine) designed KR Retro Boardtrack Racer. The photographs will be used in the marketing campaign for the upcoming 2007 LA Calendar Motorcycle Show on July 14-15th 2007 (the weekend before the US MotoGP at Laguna Seca), as well as in the the next 2008 SBK Fast Dates World Superbike Racebike and Iron & Lace Custom Motorcycle Pinup Calendars while will premier at the Show.
The KR Boardtracker was commissioned by none other than former AMA and World Champion Kenny Roberts, Senior, owner of the KR MotoGP racing team which features his own son Kenny Roberts, Junior, also a fomer World Grand prix Champion, as the team's principal rider. The engine used in the hand built custom bike which mimicks the style and geometry of a 1910's American board track racer is one of the team's previous season, 5-cylinder Proton 990cc MotoGP engines putting out close to 230 horsepower!

We doubt that, without any front brakes, the KR Boardtracker will ever be toppingthe 200mph speeds it's engine was achieving on the MotoGP circuit, but it certainly will be one of the centerpieces at the Roberts Ranch in Sacramento, CA.

Left: Tamara is featured in all the 2007 FastDates.com Calendars and the 2007 Playboy Calendar. Just click to order!
And you can certainly bet, as always, the 2007 LA Calendar Motorcycle Show will again play host to literally hundreds of incredible custom and performance bikes from America and the World's top custom motorcycle builders.
Playboy Playmate Tamara Witmer and other many of the other beautiful FastDates.com Calendar Kittens will be there as well to meet fans, and personally autograph their photos in the new 2008 FastDates.com Fast Dates, Iron & Lace and Garage Girls Calendars. Go to: Calendar Bike Show
---
MotoGP World Championship Winter Testing

Rizla Suzuki dominates at Sepang MotoGP test
only their 800cc bikes shatter 990cc lap record
Sepang, Malaysia, 17/11/06 - Rizla Suzuki MotoGP racers John Hopkins and Chris Vermeulen finished the 3-day MotoGP team Sepang tests at the top of the timesheets for the second day in succession, as the new Suzuki GSV-R800 continued its impressive introduction into MotoGP.
Hopkins recorded a time of 2'01.63 - half a second inside the current lap record held by Loris Capirossi on a Ducati 990 and almost a second quicker than the best lap-time that he recorded at this year's Malaysian Grand Prix. Hopkins used his 48 laps today to test and refine engine mapping characteristics and to complete thorough evaluations of Bridgestone's latest tyre developments. The Anglo-American's quickest lap was set using one of Bridgestone's new development race tyres during a 5 lap run.
Vermeulen was equally impressive and his time of 2'02.04 was also inside the current lap record, as he too found the new 800 to his liking. He completed 61 laps of the 5.5km Malaysian circuit and was able to post consecutively fast times throughout the day. Vermeulen worked tirelessly with his crew on engine and chassis settings as well as continuing with a thorough tyre test for Bridgestone.
Rizla Suzuki MotoGP will now re-group for the final pre-2007 season test at Jerez in Spain between the 28th and 30th of November, where everybody involved with Rizla Suzuki MotoGP will be hoping to develop further the high potential already shown by the 800cc GSV-R.
John Hopkins (21) : "It's been a really good test and I'm happy with the way things have gone. I've gotta say I'm really impressed with the 800cc bike! Suzuki has stepped up to the plate and given us a good package right out of the box. We have been able to get straight into testing and work on engine strategies and all sorts of detailed stuff. We did a lot of tyre testing with Bridgestone and at the end of the day I found a tyre that really suited the bike and the track, and was able to set some fast and consistent lap-times. It's great for the team to have such a good package at this time and moral is higher than it ever has been in my career at Suzuki. We don't want to get too excited because there were a couple of very fast riders not at this test, but right now we can't wait for the next test as it seems things are starting to happen!"
Chris Vermeulen (71) : "I've been to Sepang a few times with a 990, but this was the first time on the 800 and I felt quite comfortable out there today. I felt like I could lap consistently at the pace we were doing and Suzuki has certainly made some good steps with the bike coming to this test from Valencia. We tried many different engine and chassis settings, plus a lot of different Bridgestone tyres over the three days to find the best combination for the bike. I enjoyed riding the GSV-R800 a lot and we seemed to be competitive with the other bikes and riders here. Hopefully we can continue the progress at Jerez before our time off."
Paul Denning – Team Manager: "Following on from the Valencia test our initial hopes for the new bike were reconfirmed at this three-day test, and the 800cc engine has shown superb promise. Nobu Aoki did a good job for the team on day one and helped us to get a good base engine setting for John and Chris to get down to some serious work. Both the riders put in a huge effort and their testing was all done at a very high rhythm. The information they obtained over the three days will be relevant to both Suzuki and Bridgestone as we work on getting the 800 to its full potential.
"The lap-time of the new GSV-R800 has certainly surprised us! John and I had discussed that to get within two seconds of the 990's lap-time at Sepang would be a reasonable result, but to be a second quicker is quite shocking! Some of our major competition was not present at this test, but nonetheless this result can only give us great hope as we move forward.
"It is also very encouraging that the Factory has a clear target to develop the bike further and improve both engine and chassis performance. To have such a solid base to work from in November gives us good reason to hope Rizla Suzuki MotoGP will be competitive in 2007."
---
AL & AJ do Christmas
Accoustic Hearts of Winter
Our favorie new sister pop rock princesses Aly & AJ have just released their first Holiday album "Accoustic Hearts of Winter". It's made up of all the well known popular holiday tunes sung to their playing acoustic gutars it a nice pop musical style the entire family will like. Click on the CD cover to buy online, and while your shopping be sure to pick up their awsome new rock album "Into the Rush" You can also sample their music and check out their hot music videos and tour dates on their website at AlyandAJ.com

Join FastDates.com's Jim and Anna Marie as we hook up with Al & AJ in The O.C. Dec 10th....
---
There's more! Go to Pit Lane News NEXT PAGE

Hot Calendar Girl and Bike News! Go to: Fast Dates • Calendar Girls • Iron & Lace





BikerKiss.com - the largest biker personals site!


New 2007
Fast Dates Racebike,
Iron & Lace Custom
& Garage Girls Calendars
Click to Order Now!
More 2007 Calendars!
In Our Calendar Store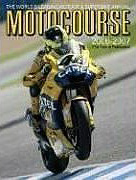 Motocourse 2006-2007
New Moto Books
for Christmas

Valentino Rossi
MotoGenious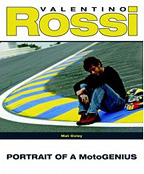 ---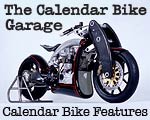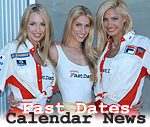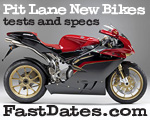 ---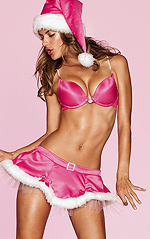 Click to visit Victoria's Secret. Event updstes Insert Keyword: FASHION
Victoria's Secret
Fashion Show
on CBS Dec. 5th 10/9c
Just so you don't go into total withdrawl now the racing season is over, here's something you can really look forward to to warm up a cold night.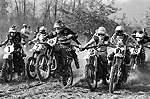 The Motocross Files
2nd Season Premiers on SpeedTV with photo support from Jim Gianatsis
Look for some of our editor jim Gianatsis old classic 1970's MX photos being used again in the 2nd series of the Motocross Files TV show which begins airing again this Tuesday Nov 27th on SpeedTV.
In trade, we are getting a 30-sec ad spot each Show for the FastDates.com Calendars sponsored by Mikuni, Performance Machine, Jardine, Custom Chopper Builders Toolbox.com, World Superbike.
Show producer Todd Huffman has done an incredible job with the production of this series with very little fnancial support.
Hopefully you saw the first eposides of Motocross Files last spring with epsodes on Hannah and DeCoster and Marty Smith.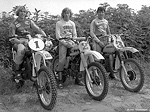 The first show this new season is the super cool and fun Tony D. and followed next week by
Jammin' Jimmy Weinert. The show will be on every Tuesday for 14 weeks at 7:30pm. Additional off-prime airings during the week are also part of the schedule. The complete schedule for all 7 episodes can be found at
speedtv.com.
MX-Files Schedule
on SpeedTV:
Tony DiStefano - 11/28/06
Jimmy Weinert - 12/5/06
Marty Tripes - 12/12/06
Broc Glover - 12/19/06
Jeff Ward - 1/23/06
Danny LaPorte - 1/30/06
Jim Pomeroy - 2/6/06
This is a really special project for us and wehope it can keep going because the stories are there and they deserve to betold. Spread the word and check it out!
Suzuki's Hopkin's and Vermeulen Top 800cc MotoGP Tests at Sepang
The top factory teams completed 3 days of testing this week at the Sepang racetrack in Malaysia. Suzuki rider John Hopkins was fastest again on each dday with a best lap of 2'01.64, followed by his team-mate Chris Vermeulen, who recorded a time of 2'02.04. Hopkins times were significantly faster than the track's record lap times set earlier this year on the bigger 99cc bikes. Colin Edwards was third with a time of 2'02.43 after 32 laps.
See the additinal report from Team Rizla Suzuki at left.
Unofficial Lap Times (800cc Bikes)
1. John Hopkins (USA) Suzuki, 2'01.64
2. Chris Vermeulen (AUS) Suzuki, 2'02.04
3. COLIN EDWARDS (USA) Yamaha, 2'02.43
4. Nicky Hayden (USA) Honda, 2'03.28
5. Makoto Tamada (JPN) Yamaha, 2'03.36
6. Toni Elias (SPA) Honda, 2'03.55
7. Carlos Checa (SPA) Honda, 2'04.27
8. Tadayuki Okada (JPN) Honda Test Rider, 2'04.44
Sepang Lap Record: Loris Capirossi (Ducati) 2006, 2'02.127
Sepang Best Lap: Valentino Rossi (Yamaha) 2006, 2'00.605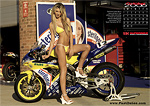 NEW! FastDates.com
Monthly Screen Savers
Click to Find Out What Day It Is

BAD WEATHER HINDERS MOTOGP TESTING IN JEREZ
MotoGP Winter Test Jerez, Spain
Tuesday 28th November 2006
The last MotoGP test of the season got underway at the Andalucian circuit of Jerez today, with unexpectedly cold temperatures delaying the start of activity until late morning for the Yamaha duo of Valentino Rossi and Colin Edwards. Unfortunately, it then began to rain soon after track temperatures had risen to suitable level and Rossi and Edwards, testing Yamaha's new prototype 800cc motorcycle side-by-side for the first time, were only able to complete a few laps in the dry.
Rossi nonetheless topped the unofficial time sheets at the end of the day, posting a top time of 1'41.745 after 17 laps. Edwards was third fastest in the dry with a lap of 1'42.293 and the Texan also took the chance to try out his new bike in the wet, completing 36 laps in total before calling it a day. Sandwiched between the Yamaha pair was Suzuki rider John Hopkins, who set the second fastest time of 1'42.161 out of a total of 12 riders testing.
VALENTINO ROSSI (1st – 1'41.745, 16 laps) - "I'm very happy to see that we have no chatter here, because we had quite a lot of problems in the first race last season. This is one of my favourite tracks and it's a great pleasure for me to be able to ride comfortably again at it; it feels like another track compared to last March! Our new bike seems to work well and so far I am very happy with it. Unfortunately we only had time for a few laps before the bad weather stopped us just when we were about to begin to test some different things, but anyway we have made a good start. Even though the bike is clearly going well for both Colin and I at the moment, we know that we have a lot of work to do and so these next two days are going to be very important to us. I have some new stickers on my bike and a new helmet; they're a reference to the legend of King Arthur and 'Excalibur'! I want to show everyone that we are ready to fight back and that we're ready to do our very best throughout these winter tests. Let's hope the weather is good tomorrow so we can begin our task properly!"
COLIN EDWARDS (3rd – 1'42.293, 35 Laps) - "It was pretty cold this morning, not really what we were hoping for! We had to hang around until about 11.30 before it was warm enough to go out; it's not really such a great idea for us to ride when it's only 18 degrees on track! Once we finally got out there things actually felt pretty good straight away and I was happy with how the bike was adapting to a different track. We'd played around a bit with the geometry in Malaysia but I think that for here we probably need to go back a bit to what Valentino had originally, just to calm the bike down a little in some of the fast corners. Once it started raining we decided to get out there and do some laps in the wet, just to get an idea of how the new bike goes in the rain. I think that was the most productive thing we did all day because, once we were running without much traction in the wet, we could see that we do have a few issues to sort out with relation to the engine braking. We did about 15 laps in the rain, played around with a few settings and started to understand what was going on. It definitely hasn't been a wasted day, despite the weather, and we'll carry on tomorrow and see what we can do."
Unofficial Lap Times
1. VALENTINO ROSSI (ITA) Yamaha, 1'41.745
2. John Hopkins (USA) Suzuki, 1'42.161
3. COLIN EDWARDS (USA) Yamaha, 1'42.293
4. Dani Pedrosa (SPA) Honda, 1'44.030
5. Loris Capirossi (ITA) Ducati, 1'44.307
6. Chris Vermeulen (AUS) Suzuki, 1'44.394
7. Marco Melandri (ITA) Honda, 1'44.876
8. Casey Stoner (AUS) Ducati, 1'45.574
9. Shinya Nakano (JPN) Honda, 1'46.200
10. Jeremy McWilliams (IRE) Ilmor, 1'47.216
11. Vittorio Guareschi (ITA) Ducati Test Rider, 1'50.386
12. Alex Barros (BRA) Ducati, 1'59.078
Jerez Lap Record: Valentino Rossi (Yamaha) 2005, 1'40.596
Jerez Best Lap: Loris Capirossi (Ducati) 2006, 1'39.064

Click for Feature Story
Aly & AJ
Into the Rush
Enhanced Music CD & DVD