Team Ducati changed Casey to special Aussie race colorson Sunday for his home race.
2010 MotoGP Championship, Phillip Island, Round 15 of 17
Casey Owns Phillip Island!
October 16-18th, Phillip Ilsand, Australia - Ducati Marlboro Team rider Casey Stoner took his third victory in as many seasons at Phillip Island today, rubber-stamping his return to form and fitness with a dominant display from pole position. After briefly conceding the lead to Dani Pedrosa in the first turn, Stoner muscled his way past the Spaniard on the opening lap and never looked back, holding off the strong challenge of Valentino Rossi in the second half of the race to put his Desmosedici GP9 on the top step of the podium for the first time since the Italian Grand Prix in June.
Stoner's victory, in front of 50,094 delighted home fans, also lifted him back up to third in the championship standings with two rounds remaining, despite hving missed 3 races due to illness.. The flip side of the coin today was for the unfortunate Nicky Hayden, who for the third time this season had his race ruined when another rider collided with him in the first lap. The American was forced off track after an impact with Jorge Lorenzo, but he did a remarkable job to stay upright across the wet grass and return to the track to eventually pick up a last place point in 15th place.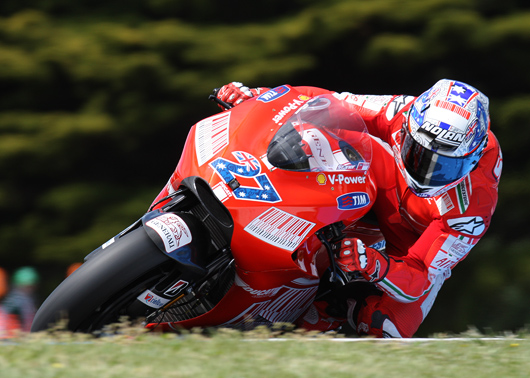 Casey makes himself at home at Phillip island to top pole on Saturday.
Casey Stoner on Pole for home Australian MotoGP
Saturday October 17th, Phillip Ilsand, Australia - Casey Stoner will start the Iveco Australian Grand Prix on pole position for the second year running, after topping Saturday's qualifying timesheet. The Ducati rider remains on course for a hat-trick of Phillip Island victories at his home circuit.
Having enjoyed wins in the past two seasons at the Australian track, Stoner's best time of 1'30.341 on his Desmosedici GP9 was just 0.050s faster than nearest rival Valentino Rossi. The battle with Rossi – who will take his place on the front row for the ninth consecutive race – throughout Saturday afternoon's qualifying session was an engrossing affair, as the fastest time swapped hands towards the end of the session.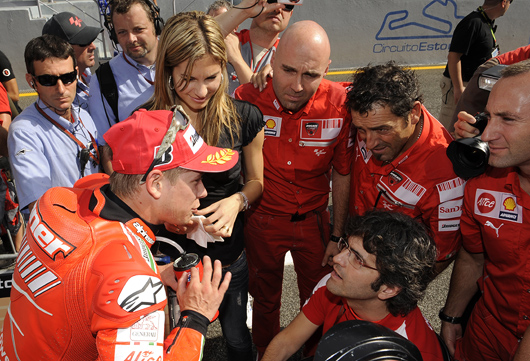 Casey Stoner, Ducati Marlboro Team, 1st; 1'30.341
"It's a great feeling to be on pole position again, especially here at my home race. I've had great support from the fans here this weekend and it is nice to give them something to cheer for today, although the real work starts tomorrow. To be honest we're still struggling for traction, which seems to be the same problem for everybody, but we have worked hard this season to create a bike that turns well – trying things like going back to the aluminium swingarm – and it has paid off so far this weekend. This is a great track to ride at when you're comfortable with your bike and even though we still don't have a perfect set-up I still felt confident enough to push it at the end and it was good fun. Now I'm really looking forward to tomorrow, especially because we're going to be running a special livery and I'd really like to thank our sponsors for that."
Valentino Rossi, Fiat Yamaha Team, 2nd,Time: 1'30.391
"We are on the front row which is the most important thing and I think we can definitely have a good race tomorrow. We have a few things to check in the morning, depending on the weather, including the final tyre choice - of course we hope for it to be dry. I have a good setting and with the last modification we made I was able to make another step and we were quite fast. The pole position was possible today but unfortunately I made a mistake in the last section on my flying lap and Stoner was able to go a little bit faster than me. We have an advantage on Lorenzo, which is important for the championship points, and I hope that I will be able to fight with Stoner for the win."
Dani Pedrosa survived a crash to secure third place, a 0.679s margin behind paceman Stoner, with a second bike, after his RC212V lost its nose going into Southern Loop, whilst Rossi's Fiat Yamaha team-mate Jorge Lorenzo took fourth spot. Lorenzo had third place snatched off him by the Repsol Honda rider Pedrosa by just one thousandth of a second, thus depriving the Majorcan of a front-row start for the first time this season.
Making up the second row on Sunday will be Monster Yamaha Tech 3's Colin Edwards – just 0.025s off Lorenzo's time – and Alex de Angelis, who followed up impressive some practice times in sixth place, despite an early spill in qualifying. Stoner's Ducati team-mate Nicky Hayden, LCR Honda rider Randy de Puniet, Mika Kallio (Pramac Racing) and Andrea Dovizioso (Repsol Honda) all made the top ten as well.
The hill side above the Phillip Island track displays Aussie fans's support for their MotoGP hero.
Three for Three for Casey on Sunday
Race Day October 18th - Casey Stoner's dominance of his home circuit continued on Sunday as the Australian won at Phillip Island for the third year in a row, leading Valentino Rossi over the finish line by a margin of 1.935s. In his second Grand Prix back after a three-race absence, the 24 year-old celebrated his birthday weekend with an impressive win from pole position, his third race victory of the season, which took him to third in the championship standings.
A frustrating weekend for Jorge Lorenzo was compounded when the Spaniard crashed out at turn one of the first lap after hitting the rear of Stoner's Ducati team-mate Nicky Hayden. Having struggled through the practice sessions and qualifying with both rear-grip issues and illness, Lorenzo was unable to continue after sliding off and was taken to the clinic to clean up some scrapes. Hayden rejoined the race half a lap down with Desmosedici GP9 to finish in last at 15th.
CASEY STONER (Ducati Marlboro Team) (1st)
"I'd forgotten how good that winning feeling is and of all my victories this is perhaps the most special. I can honestly say that from a physical perspective I can't ever remember feeling this strong after a race, which shows that the work we have done and the time we took out has been spot on. I got a good start and was able to put together the lap times to keep us at the front but quite honestly I felt I could have gone even faster if we'd have been able to find a little more rear traction over the course of the weekend. Anyway, I can't complain because the work the guys have done on the bike during the season has been phenomenal, from the swingarm to the new fairing… they just haven't stopped trying to make it better even when I wasn't around. Now my aim is to help them as much as I can over the last two races and give Filippo (Preziosi) as much useful data as I can so that he can work his magic and improve the bike even more for next year."
Jorge Lorenzo - Position: DNF
"I'm a little bit sad for this crash, not for the championship but for my mistake; I didn't expect this kind of mistake from myself. It was totally my fault, I miscalculated the distance off the line and Nicky braked earlier than I was expecting and I hit him. I thought I could save it but my front brake was broken and so when I tried to brake for the corner I couldn't and the rear made a big slide. I have a bit of damage to my nose and my finger but it could have been a lot worse. This is what happens in racing and, although I am disappointed about the race, the most important thing is that I am not badly injured. I want to say sorry to Nicky because I ruined his race today. As for the points, the title was a long shot anyway and now I just want to look forward to the final two races."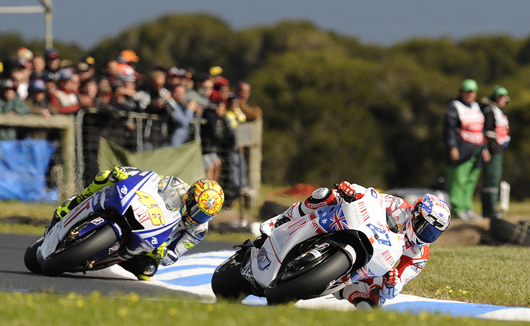 Rossi was this close to Casey all race, but never in contention to pass. Click to go BIG
Rossi's second place opened his lead at the top of the championship to 38 points over Fiat Yamaha team-mate Lorenzo with two races remaining, after it had been cut down to 18 following the latter's win last time out at Estoril.
Valentino Rossi - Position: 2ndTime: +1.935
"This was one of the most fun and definitely one of the most important second places of my career! We were on the limit for the whole race and there were some amazing slides, it was 'old-style' racing. To have a race like this in the sunshine at Phillip Island is an incredible emotion and I really enjoyed myself. Of course I wanted to win but I had to use my head a bit and once I'd seen that Lorenzo was out, I knew that if I made a mistake it would be a big disaster! Anyway I tried in places but Stoner was a bit faster than me. I didn't give up until the end but Casey really deserved this win; I want to give him my congratulations. We leave with twenty important points and now the championship lead is big and we can try to finish it in Malaysia, where we will have the first 'match point'."
Dani Pedrosa secured his first podium at the circuit in the MotoGP class but came in 22.618s adrift of Rossi, while Alex de Angelis' fine weekend was completed with a fourth-placed classification. Colin Edwards (Monster Yamaha Tech 3) took fifth spot from fifth on the grid, and Andrea Dovizioso (Repsol Honda) overcame his worst qualifying position since Germany – tenth – to take sixth place.
Marco Melandri (Hayate Racing), Randy de Puniet (LCR Honda), Mika Kallio (Pramac Racing) and Toni Elías (San Carlo Honda Gresini) all also finished inside the top ten. Loris Capirossi (Rizla Suzuki) came in twelfth after being demoted to the back of the grid after his team was penalised for using an extra engine outside its allocation.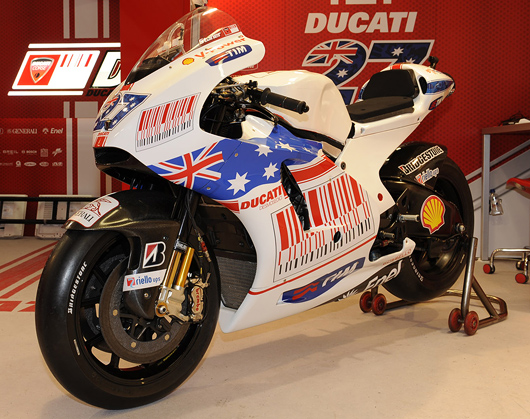 Team Ducati Corse's commerative livery for Casey on Sunday at Phillip Island. Click to go BIG
Results MotoGP: (27 laps = 120.096 km)
Pos/ Rider / Nat / Team / Motorcycle / Time/ KM/H / Gap
1 / Casey STONER / AUS / Ducati Marlboro Team / DUCATI / 40'56.651 / 175.989
2 / Valentino ROSSI / ITA / Fiat Yamaha Team / YAMAHA / 40'58.586 / 175.851 / 1.935
3 / Dani PEDROSA / SPA / Repsol Honda Team / HONDA / 41'19.269 / 174.384 / 22.618
4 / Alex DE ANGELIS / RSM / San Carlo Honda Gresini / HONDA / 41'29.353 / 173.677 / 32.702
5 / Colin EDWARDS / USA / Monster Yamaha Tech 3 / YAMAHA / 41'32.536 / 173.456 / 35.885
6 / Andrea DOVIZIOSO / ITA / Repsol Honda Team / HONDA / 41'35.133 / 173.275 / 38.482
7 / Marco MELANDRI / ITA / Hayate Racing Team / KAWASAKI / 41'41.112 / 172.861 / 44.461
8 / Randy DE PUNIET / FRA / LCR Honda MotoGP / HONDA / 41'41.592 / 172.828 / 44.941
9 / Mika KALLIO / FIN / Pramac Racing / DUCATI / 41'50.996 / 172.180 / 54.345
10 / Toni ELIAS / SPA / San Carlo Honda Gresini / HONDA / 41'57.856 / 171.711 / 1'01.205
11 / Chris VERMEULEN / AUS / Rizla Suzuki MotoGP / SUZUKI / 42'02.068 / 171.425 / 1'05.417
12 / Loris CAPIROSSI / ITA / Rizla Suzuki MotoGP / SUZUKI / 42'02.601 / 171.388 / 1'05.950
13 / Gabor TALMACSI / HUN / Scot Racing Team MotoGP / HONDA / 42'14.602 / 170.577 / 1'17.951
14 / James TOSELAND / GBR / Monster Yamaha Tech 3 / YAMAHA / 42'14.636 / 170.575 / 1'17.985
15 / Nicky HAYDEN / USA / Ducati Marlboro Team / DUCATI / 41'27.127 / 167.395 / 1 lap
Pole Position: Casey STONER 1'30.341 177.248 Km/h
Fastest Lap: Valentino ROSSI 1'30.085 177.752 Km/h Lap 5
Circuit Record Lap: 2008 Nicky HAYDEN 1'30.059 177.803 Km/h
Circuit Best Lap: Casey STONER 1'28.665 180.598 Km/h 2008
World Championship Positions:
1 ROSSI 270, 2 LORENZO 232, 3 STONER 195, 4 PEDROSA 189, 5 DOVIZIOSO 152,
6 EDWARDS 145, 7 DE ANGELIS 101, 8 DE PUNIET 101, 9 CAPIROSSI 101,
10 MELANDRI 100, 11 ELIAS 96, 12 VERMEULEN 95, 13 TOSELAND 87, 14 HAYDEN 82,
15 KALLIO 58.

Simoncelli's 250cc
Marco Simoncelli narrowed the gap on Hiroshi Aoyama in the 250cc FIM World Championship to 12 points with victory, as the Japanese rider was classified in seventh position when the race was red flagged.Roberto Locatelli's high-side crash which resulted in him lying stricken on the track brought the action to a premature end, with Simoncelli leading, Álvaro Bautista having already crashed when in second place earlier in the race, and Aoyama having risen to fourth from seventh on the last completed lap.
Simoncelli assumed the lead early on and maintained it for the remainder of the race until the red flag on the 18th lap, with Héctor Barberá in second and Raffaele de Rosa in third.
Mattia Pasini crashed out with 17 laps remaining to bring to an end a difficult weekend which saw him suffer a similar fate in qualifying, and a crash for Bautista took him out of the picture. On the next lap Jules Cluzel's spill saw Aoyama climb to fourth, and the drama intensified with Locatelli's spill at MG Corner which left the rider with a bruised lower back.
That handed Simoncelli the race victory – the 200th for an Italian rider in the 250cc class – with Cluzel taking fourth despite his crash. Mike di Meglio finished fifth, and Karel Abraham's sixth spot was the Czech's best-ever race result.
250cc Results (18 laps = 80.064 km)
1 / Marco SIMONCELLI / ITA / Metis Gilera / GILERA / 28'17.403 / 169.806
2 / Hector BARBERA / SPA / Pepe World Team / APRILIA / 28'19.837 / 169.563 / 2.434
3 / Raffaele DE ROSA / ITA / Scot Racing Team 250cc / HONDA / 28'20.007 / 169.546 / 2.604
4 / Jules CLUZEL / FRA / Matteoni Racing / APRILIA / 28'29.521 / 168.603 / 12.118
5 / Mike DI MEGLIO / FRA / Mapfre Aspar Team 250cc / APRILIA / 28'29.595 / 168.595 / 12.192
6 / Karel ABRAHAM / CZE / Cardion AB Motoracing / APRILIA / 28'29.816 / 168.573 / 12.413
7 / Hiroshi AOYAMA / JPN / Scot Racing Team 250cc / HONDA / 28'29.858 / 168.569 / 12.455
8 / Hector FAUBEL / SPA / Honda SAG / HONDA / 28'30.515 / 168.505 / 13.112
9 / Ratthapark WILAIROT / THA / Thai Honda PTT SAG / HONDA / 28'30.963 / 168.460 / 13.560
10 / Alvaro BAUTISTA / SPA / Mapfre Aspar Team / APRILIA / 28'45.182 / 167.072 / 27.779
11 / Thomas LUTHI / SWI / Emmi - Caffe Latte / APRILIA / 28'45.625 / 167.029 / 28.222
12 / Lukas PESEK / CZE / Auto Kelly - CP / APRILIA / 28'46.060 / 166.987 / 28.657
13 / Alex DEBON / SPA / Aeropuerto-Castello-Blusens / APRILIA / 28'51.295 / 166.482 / 33.892
14 / Shuhei AOYAMA / JPN / Racing Team Germany / HONDA / 28'56.182 / 166.013 / 38.779
15 / Shoya TOMIZAWA / JPN / CIP Moto - GP250 / HONDA / 28'57.932 / 165.846 / 40.529
Pole Position: Raffaele DE ROSA 1'33.389 171.463 Km/h
Fastest Lap: Raffaele DE ROSA 1'33.519 171.225 Km/h Lap 13
Circuit Record Lap: 2008 Alvaro BAUTISTA 1'32.710 172.719 Km/hh
Circuit Best Lap: Marco SIMONCELLI 1'32.075 173.910 Km/h 2008
World Championship Positions:
1 AOYAMA 227, 2 SIMONCELLI 215, 3 BAUTISTA 198, 4 BARBERA 194, 5 PASINI 128,
6 DE ROSA 106, 7 DI MEGLIO 105, 8 FAUBEL 94, 9 LUTHI 94, 10 DEBON 92, 11 CLUZEL 82,
12 LOCATELLI 78, 13 PESEK 62, 14 WILAIROT 60, 15 ABRAHAM 60

Simón Clinches 125cc Crown
Julián Simón was crowned the 2009 World Champion as the Spaniard clinched victory on the final lap of the 125cc race, vindicating his decision to take the step down from 250cc for this season. An excitingly tight early race ensued as a group of seven riders which included Simón, his Bancaja Aspar team-mate Bradley Smith, Nico Terol, Pol Espargaró and Simone Corsi – starting on the front row for the first time in 2009 – all jostled closely for position.
With four laps remaining there was just under a full second between Simón – at this point in second position – and Corsi in third, with the Spaniard seemingly happy to wait until the final lap to launch his bid for the victory which would deliver the title. He did so, and with Smith forced wide in a turn Simón attacked on the inside to stream through and take victory, while the Brit secured his fourth successive podium finish.Sandro Cortese (Ajo Interwetten) completed the podium, whilst Espargaró finished fourth from pole position. Corsi ended the race in fifth spot with Nico Terol (Jack & Jones) taking sixth.
125cc Results (23 laps = 102.304 km)
Pos / Rider / Nat / Team / Motorcycle / Time / KM/H / Gap
1 / Julian SIMON / SPA / Bancaja Aspar Team 125cc / APRILIA / 37'55.798 / 161.830 /
2 / Bradley SMITH / GBR / Bancaja Aspar Team 125cc / APRILIA / 37'56.111 / 161.808 / 0.313
3 / Sandro CORTESE / GER / Ajo Interwetten / DERBI / 37'57.855 / 161.684 / 2.057
4 / Pol ESPARGARO / SPA / Derbi Racing Team / DERBI / 37'57.959 / 161.677 / 2.161
5 / Simone CORSI / ITA / Fontana Racing / APRILIA / 37'58.128 / 161.665 / 2.330
6 / Nicolas TEROL / SPA / Jack & Jones Team / APRILIA / 37'59.037 / 161.600 / 3.239
7 / Efren VAZQUEZ / SPA / Derbi Racing Team / DERBI / 37'59.088 / 161.597 / 3.290
8 / Andrea IANNONE / ITA / Ongetta Team I.S.P.A. / APRILIA / 38'08.618 / 160.924 / 12.820
9 / Marc MARQUEZ / SPA / Red Bull KTM Moto Sport / KTM / 38'18.153 / 160.256 / 22.355
10 / Sergio GADEA / SPA / Bancaja Aspar Team 125cc / APRILIA / 38'18.400 / 160.239 / 22.602
11 / Scott REDDING / GBR / Blusens Aprilia / APRILIA / 38'24.979 / 159.782 / 29.181
12 / Dominique AEGERTER / SWI / Ajo Interwetten / DERBI / 38'24.997 / 159.780 / 29.199
13 / Danny WEBB / GBR / Degraaf Grand Prix / APRILIA / 38'25.020 / 159.779 / 29.222
14 / Jonas FOLGER / GER / Ongetta Team I.S.P.A. / APRILIA / 38'25.194 / 159.767 / 29.396
15 / Randy KRUMMENACHE / SWI / Degraaf Grand Prix / APRILIA / 38'25.259 / 159.762 / 29.461
Pole Position: Pol ESPARGARO 1'37.770 163.780 Km / h
Fastest Lap: Sandro CORTESE 1'37.869 163.614 Km / h Lap 16
Circuit Record Lap: 2006 Alvaro BAUTISTA 1'36.927 165.204 Km / h
Circuit Best Lap: Mika KALLIO 1'36.625 165.721 Km / h 2006
World Championship Positions:
1 SIMON 239, 2 SMITH 183.5, 3 TEROL 162.5, 4 ESPARGARO 142.5, 5 GADEA 128,
6 IANNONE 117.5, 7 CORTESE 112, 8 MARQUEZ 94, 9 BRADL 85, 10 OLIVE 74,
11 FOLGER 73, 12 CORSI 68, 13 AEGERTER 63.5, 14 REDDING 50.5, 15 VAZQUEZ 45.
The FIM MotoGP World Championship now immediately heads to South East Asia for the Shell Advance Malaysian Grand Prix next weekend (23rd-25th October 2009).
---
Meet the "good old days" with the return of a practicle comfortable to ride Superbike. Kawasaki's new Z1000 gives us older generation sportbikers reason to be happy again.
New 2010 Kawasaki Sportbikes
Kawasaki Z1000: A Return to the World's Coolest Streetbike
October 2009 - With this latest in a long line of naked Kawasaki streetbikes, Kawasaki started with a clean sheet, drawing upon more than 35 years of experience in giving the people what they want. If the new Z1000 knocks your eyeballs out, that's exactly what Kawsaki had in mind. In the naked streetbike wars, this looks to us like the perfect candidant to take on the new Ducati 1098 Streetfighter and the proven Aprilia Tuono, Triumph Speed Triple and KTM Super Duke!
Previous Z1000s used a steel frame, but this one gets its own all-new aluminum one. Similar in concept to the frame of the Ninja ZX10R sportbike, the frame beams curve over the engine, resulting in a narrow bike thatís easy to grip with the knees. The engine bolts in solidly, stressed-member style, at three places, and in a rubber mount at the upper rear of the crankcase for great torsional rigidity and solid handling. Wherever possible, welds were eliminated for a smooth, organic appearance. The main frame and swingarm pivot areas, for example, are cast as a single unit. The rear subframe is a three-piece aluminum die-casting, light, smooth and beautiful.
At the heart of every naked bike is its engine. We didnít just bolt it into that frame for solid handling, we did it so you won't forget what youíre riding: You'll definitely feel those 1,043cc's of fuel-injected Kawasaki four-cylinder every time you twist the throttle. A secondary balance shaft eliminates excess vibes, but on this bike, a little bit of character is designed in. In the same spirit, the bikeís cool air system uses ducts just ahead of the fuel tank to usher air into the airbox, a placement that lets the rider savor the bold sound of screaming air being sucked into the engineís downdraft intakes.

More Information in New Bikes / 2010 Kawasaki Sportbikes
---
2009 AMA/DMG National Roadracing Championship, Daytona
Westby Racing Wins Daytona AMA Pro SunTrust Moto-GT 8 Hour
Saturday Qualifying - Josh Hayes Puts Westby Racing on Pole for
Daytona Beac, Florida October 17-18th - Josh Hayes was a late addition to the No. 13 Westby Racing Yamaha YZF-R6 team for this weekend's AMA Pro SunTrust Moto-GT 8 Hours At Daytona but that didn't stop the top AMA Pro American Superbike rider from winning the overall and GT1 class pole Friday for tomorrow's eight-hour endurance race.Hayes, who will co-ride the No. 13 with Jeff Wood and regular team riders Dane Westby and Dustin Meador, turned a top qualifying lap time of 1:53.367 (112.731 mph) just minutes before a heavy rain shower forced an early end to the scheduled two hour session just past the one hour mark.
"I am glad I was kind of able to do my job for the Westby Racing team," said Hayes, who won seven AMA Pro American Superbike races this year riding a Yamaha R1 for Yamaha Motor Corp. USA. "Whenever they ask me to come ride, I want to do a good job for them. If I can put down a good time and get a top position on the grid, that's one step and one part of my job."
Hayes was added to the Westby team just this week but he had been planning on being in Daytona for the Fall Cycle Scene to support his wife and fellow racer Melissa Paris. Paris is racing for the first time this weekend in Championship Cup Series (CCS) competition since sustaining a fractured right tibia/fibula injury in the AMA Pro Daytona SportBike race at Virginia International Raceway (VIR) in mid August.
"It was kind of a last minute deal," Hayes said. "The guys called me up and they knew I would be here with Melissa anyway, and they know how much I enjoy riding. Melissa is riding well too considering she is only about eight weeks out of a broken leg. She finished fifth in today's GTU race and is riding pretty well around this track, so it is good to finish on a high note."
Hayes and the No. 13 team will share the two-bike front row with the No. 18 Team Roadracingworld.com Suzuki GSX-R600 of Chris Ulrich, Martin Cardenas and Jason DiSalvo. Team Roadracingworld.com has won the last two 8 Hours At Daytona and finished second in the inaugural race in 2006. Cardenas, who joined Ulrich on last year's winning rider line up, was on the bike for the No. 18's top lap of 1:53.990 (112.115 mph).
"Everything is good with the bike and we did the fast lap on the same set of tires we started with, so that is good," said Cardenas, who is recovering from a broken right hand from an accident of his own in Friday practice at VIR. "The hand is good, feeling as good as it has, and it will be no problem to race."
The No. 70 James Gang/Hoban Bros. Racing Buell 1125R of Paul James, Jeff Johnson and Shawn Higbee qualified third. Higbee was on the Buell for the No. 70's quick lap of 1:54.141 (111.966 mph).
"I went out first on it and the bike felt really good," Higbee said. "We figured we were going to get some weather here so that is why we went out first and tried to put down a good lap, but unfortunately it didn't stick for us. We are looking good for the race, the bike is coming along and we made a few changes. We have three riders this weekend and we are just trying to get everybody comfortable."
Westby Racing Wins AMA Pro SunTrust Moto-GT 8 Hours After Near Perfect Day
Roadracingworld.com; No. 77 Ducati Win GT2 Race and Title
DAYTONA BEACH, Fla. (October 17, 2009) - The No. 13 Westby Racing Yamaha YZF-R6 of Dane Westby, Dustin Meador, Jeff Wood and all-star addition Josh Hayes prevailed in a race-long duel with the No. 18 Team Roadracingworld.com Suzuki GSX-R600 of Chris Ulrich, Martin Cardenas and Jason DiSalvo to win Saturday's fourth annual AMA Pro SunTrust Moto-GT 8 Hours At Daytona. The victory was the third in a partial season of just five races for the new Westby team that raced in SunTrust Moto-GT for the first time just this past June at Mid-Ohio.

"It's a great feeling to win at Daytona," said Westby, who had the honor of riding the No. 13 Yamaha for the final 11 minutes of the race. "I thought it was going to be a battle until the end but we'll take it this way. I'd like to thank the addition of the 'J's' - Josh Hayes and Jeff Wood - they really helped us out. I don't think we could have done it without them."

After swapping the lead repeatedly with the No. 18 Suzuki for most of the first half of the race, the No. 13 Yamaha team and riders steadily opened up in the final hours of the event. They put the No. 18 one lap down with two hours remaining and all but wrapped up the victory when the Roadracingworld.com team was forced to replace a right foot peg on its Suzuki in an extended pit stop just over 50 minutes from the finish. The Westby team went up two laps and Hayes got on the Yamaha for a final stint to seal the victory with 45 minutes remaining before handing off to Westby.

"Everybody seemed pretty excited to have me on the team and I was excited I was able to come out and ride with these guys, but this was not by any means about me," Hayes said. "We had four good racers today and everybody did their fastest lap within a half a second of each other. So many people that were part of the crew came together for this event. Eight hours is a long race and everybody on the team did a fantastic job."

Team Roadracingworld.com came up just short in its bid for a third-straight 8 Hours At Daytona victory but has never finished lower than second in each of the four races run to date. The team led 67 laps in the first half of the race but began slightly losing ground to Westby in the final four hours.

"The Westby team ran a mistake free race, they did a fantastic job and their rider line up was great," said Ulrich, who is the only rider to finish on the overall podium in all four runnings of the 8 Hours At Daytona since 2006. "We made mistakes that got us behind but, no matter what, those guys rode so well today. They beat us, they beat us fair and square and, you know what, it is actually kind of fun to have some competition. Who knows, maybe next year we can come back and see if we can regain the crown. I feel good and I am proud of Team Roadracingworld.com Suzuki. To be on the podium at Daytona for four years straight in the eight hour is pretty good. It was close today but not close enough."

The final overall and GT1 podium spot went to the debuting No. 49 Touring Sport Ducshop Ducati 848 of Ryan Elleby, Hawk Mazzotta and Matt Lynn that crossed the line nine laps behind the winners. The team ran in third place for nearly the entire race and the solid first-time result was just part of the Touring Sport Ducshop team's great day. The team also clinched the GT2 Championship with the No. 77 Touring Sport Ducshop Ducati PS1000LE that scored a series-leading fifth win of the year with riders Pete Friedland, Brad Phillips and Corey Rech.

"It feels great, and I'll tell you, I've been racing with the Touring Sport Ducshop team for four years now and we couldn't have a better group of guys and gals," said Friedland, who also scored a class win with the team in the 2007 8 Hours At Daytona. "This race tonight was very nerve wracking. After we had a little problem with the 38 bike, we knew the 77 would have to take it home. We were pretty nerve wracked right down to the end."
The No. 77 ran in second place behind its sister No. 38 Touring Sport Ducshop Ducati PS1000LE for most of the race but moved up to the front when their teammates were forced to the pits for an extended stop with one hour to go. The No. 38 fell from the lead and lost 10 laps before a faulty ECU was discovered.

The No. 23 KRM Racing by Motocorse Ducati PS1000LE of Chris Boy, Barrett Long and Fernando Ferrer finished second after slipping past the stricken No. 38 in the final hour. Despite the late disappointment, team owner/rider Frank Shockley, Dario Marchetti and Brian Stokes recovered to finish third on the No. 38 Ducati as the Italian manufacturer swept all three podium spots in GT2.

"With this race, it's not over until it's over," said Shockley, who was on the No. 38 on Saturday. "We had the issue where the ECU went bad, but we were able to win the race and the title with the 77 so it all worked out good in the end. We've won a championship three years in a row, right here at this race in Daytona. It always comes down to the end, in 2007, 2008 and 2009. Three-peat!"

The No. 9 Pair-A-Nines Kawasaki EX650 of Jay Springsteen, Scott Ryan and Taylor Knapp came into the race as the only other team still alive in the GT2 championship battle. The team overcame an early-race spill and was beginning to mount a challenge on the leading Ducatis only to have its Kawasaki slow with engine trouble just before the five-hour mark. The Pair-A-Nines team replaced the engine in less than 45 minutes and came back to finish fourth in GT2 despite never really being able to mount a challenge for the championship in the finale.

"It was great racing with the Ducati guys all year long," Springsteen said. "They had the pressure on us and we had the pressure on them. It made it exciting throughout the whole year. We had fun and it was great racing with those guys all year long. Our guys did a great job today, we didn't quite get it done, but we just love being able to race."
The Touring Sport Ducati team and the GT1 title winning Crozier Motorsports team were honored for their respective championships in post-race ceremonies. Crozier and his team clinched the GT1 title one race ago at New Jersey Motorsports Park and finished a solid fifth in the 8 Hours with teammates Scott Jensen, David Estok and Michael Barnes.
"It was a less stressful weekend, for sure, because we didn't have to worry about a championship," said Crozier. "We already had that taken care of, so we were here to do the best we could and try to win but it just didn't work out. The season started out really slow, but it worked out halfway through and we prevailed. We were consistent on the podium. We won two races, but we were on the podium almost every weekend so that helped out for the championship. I'm absolutely looking forward to next season. We've got a lot of new things coming, new bikes, new sponsors, a lot more to come."
Complete 8 Hours At Daytona results, news and final AMA Pro SunTrust Moto-GT point standings can be found at www.amaproracing.com
Kawasaki's Mercado Wins AMA Pro SuperSport Shootout at Daytona
Monster Energy Attack Kawasaki Rider Passes E.S.P. Yamaha's Josh Day on Last Lap
DAYTONA BEACH, Fla. (October 18, 2009) - Leandro Mercado (No. 92 Monster Energy Attack Kawasaki Ninja ZX-6R) passed Josh Day (No. 4 Team E.S.P. Yamaha YZF-R6) coming out of the final turn on the last lap of Sunday's AMA Pro SuperSport presented by Shoei National Championship Shootout at Daytona International Speedway (DIS) to win the final race of the 2009 AMA Pro Road Racing season by a scant .148 of a second.

Mercado, who was presented with the SuperSport National Championship No. 1 plate for the victory in the winner-take-all finale, led the first three circuits of the 12-lap sprint race. Day passed for the lead in the DIS International Horseshoe on Lap 4 but Mercado stayed close by in second for the rest of the race. Mercado closed on the final lap in "NASCAR" Turns 3 and 4 and passed Day for the win on the run into the Daytona tri-oval as the checkered flag waved.

"It was a really good race," said Mercado, who averaged 113.800 mph in the victory. "I really had to work hard to catch him. The only place I could pass him was in the second horseshoe as I was a little faster there. I was afraid to do it because the bike moved a lot and I didn't want to leave a final draft for him. I didn't have any other opportunities to pass, but on the last lap I had a really good run out of the chicane."

Mercado won his third SuperSport race of the year but the 17-year-old Argentinean wasn't able to mount a title bid in the regular season points championship due to visa-related travel issues that forced him to miss two races. He did win at Road Atlanta and Road America in the SuperSport East division but his third victory, and the National Championship title that goes with it, made up for any regular season disappointment.

"In the middle of the year I had a problem with my visa so I couldn't make it to the races," Mercado said. "So to finish the year like this, winning the SuperSport National Championship, is so awesome."

Day, 20, won the 2009 SuperSport East Championship with a dominating performance in the second half of the season that saw him win four consecutive races. He was also a favorite to capture the National Championship Shootout after winning the pole in Friday qualifying, but the Orlando native wasn't surprised by Mercado's performance.

"Like I said after qualifying, I knew Leandro was going to be fast because he got quite a bit of practice on this track in March when he did the Daytona 200," said Day, who was also on the pole for the season-opening SuperSport race at DIS in March. "I was hoping he would try to pass me because it is a tough position to be in at the start/finish line for the checkered flag. I tried my hardest to put in a fast lap on the white flag lap since he wouldn't come by me. I really wanted him to lead going into the chicane so I could do the same thing that he did to me. We ended up with second today and it's a good way to end the season. At least we were there at the finish."

Despite coming up just short in his bid for the National Championship, Day was satisfied with his 2009 season. Although he crashed out after winning the pole at the Daytona opener, his season later gained momentum at every race.

"It's been a great year for us, especially the end of the season," Day said. "It went better than it did in the beginning. At least this time at Daytona we were able to finish, unlike March. I really would have loved to have ended up with the win to finish the season, but I'll take second place."

Third place went to young Colombian rider Tomas Puerta (No. 12 LTD Racing Yamaha YZF-R6) who prevailed in a near race-long battle with teammate Joey Pascarella (No. 25 LTD Racing Yamaha YZF-R6).

"This is my best finish of the year," said Puerta, who is also 17. "It was a fun race battling with Joey. I want to thank my team for giving me such a good bike to race on."

Pascarella was the only rider to mix it up with Mercado and Day. He briefly led early on and officially crossed the line in second place on Lap 4. He later focused on the fight with Puerta and his fourth-place finish made him the only rider to place in the top five in both SuperSport races at DIS this year. He finished second in March's season-opening race.

"I can't help but be a little disappointed with how the race turned out," Pascarella said. "I led and was in line for a podium, but it didn't turn out the way I wanted and Tomas passed me there on the banking at the end. I got an okay start and I rode really conservative the first couple of laps, I don't really know why. Then I got going and caught up to Leandro and Tomas and actually led the race for a little bit. I was pushing real hard in that part of the race and my tire went off some. I was third for most of it and then Tomas got me at the line. Still, it's a good way to end the season but I wanted a little more."

SuperSport West Champion Ricky Parker (No. 96 Team Graves Yamaha YZF-R6) finished fifth after qualifying seventh but he never challenged beyond the top five. He joined fellow SuperSport Champions Day and Mercado as the year's only multiple race winners with his victories coming at Infineon Raceway and Mazda Raceway Laguna Seca.

"To tell you the truth, I was kind of on my own until I had an off-track in Turn 1 and almost went down," Parker said. "I tucked the front and I guess the Lord was looking down on me because I kept it up. Tyler Odom caught up with me after the off-track and stuck with me, drafting and stuff. I was hoping I would have one more lap to catch up to Puerta and Pascarella but unfortunately I ended up fifth. That's okay, I'm happy with it. The season went pretty well for us. This was our first time at Daytona International Speedway and I had a great time. Great day for us, we had fun and it was a great learning experience for next year."

Odom, who won last March's season-opening Daytona SuperSport race, finished fifth on his No. 46 Erion Racing Honda CBR600RR.
---
OMG! And how about lovely Lisa Marie at a petite 5'4" height but packingan impressive 34E-25-34 chassis, checking the ride height on this exotic polished aluminum framed street custom GSXR1000 4-cylinder superbike. We think Twins still rule....
The 2010 Crossbow Calendar - English Bikes and Birds
Our British FastDates.com Calendar distributor, Crossbow-Calendars.com has just released their 24th edition of the original sportbike pinup model calendar. Photographed and produced by John Withrope, a former editor of Britian's Superbike magazine back in the day. This year's Crossbow is one of their best yet and, as always, it is a ecliptic mix of sport, custom and classic street bikes together with beautiful London Mirror Page 3 birds, some of the shots of which show the models topless.
The first time easily available in available to America, the famous Crossbow Calendar features 18 Pages, 15 Trick Bikes, 3 full bleed poster pages, a revisable rear cover, and is printed in a large 15" x 13" horizontal format. It features top UK glamour models Carla Brown, British Playboy's Lisamarie Burke, Jamie & Amy.
The calendar's complete price including airmail shipping from England is just US $22.00 making it comparably priced to our calendars. Order it online here at: http://www.crossbow-calendars.com/acatalog/America.html
Our favorite pictures in the 2010 Crossbow Calendar include, below, the exotic Ducati Testastretta powered Verus RVC3 Superbike with lovely Carla Brown giving it a soft caressing. Click on all to go BIG.
---
There's more! Go to Pit Lane News Previous Page

Also Visit: Fast Dates Calendar News • Iron & Lace Calendar News
Calendar Girl News • Meet the Models • Paddock Garage

Calendar Kittens, Paddock Garage, Screensavers, Iron & Lace Garage




MotorcycleSuperstore.com
Some of our Calendar Kittens can also at Playboy's website...


FREE! New Met-Art Model Galley Updated Daily - Stop Back Each Day


World Premier!
2010 FastDates.com Calendars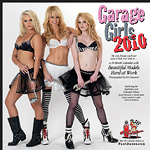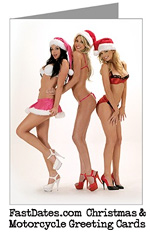 Sports Illustrated
Swimsuit Calendars!
---
Althea Team Ducati sign Carlos Checa for 2010 World Superbike
Oct 16th - Althea Racing Team is thrilled to announce that in the upcoming 2010 racing season the team will use the 2010 model Ducati 1098R.

Due to the excellent relationship between GenesioBevilacqua, the team's owner, and the Italian motorcycle company, the Althea team will be ableto use highly competitive Ducati motorcycles together with an expert technical staff that matches Ducati's expectations. Massimo Tulli will handle all of the motorbike settings andtechnical co-ordination.

The rider selected to reach the team's ambitious target is Carlos Checa,
one of the best Superbike, 500 and MotoGP world championship riders. The Althea Ducati team
will use four motorcycles, but to date the team has still not yet decided if someone else will be
riding with Carlos Checa for the new season, as negotiations are still pending with some
important riders.
Carlos Checa and the Althea Ducati Team will take part in the two-day testing on October 27/28 at the Portimao Circuit in Portugal. Genesio Bevilacqua: "I'm very satisfied with the agreement reached with Ducati because itallows us to take part in the next World Superbike Championship with the right bikes to battle for the podium. I'm also absolutely delighted to welcome Carlos Checa on board with our team. I know him personally and I admire his capabilities. He's a rider that I've always hoped could be
part of our team. Carlos is strongly motivated and he's on the same wavelength as we are in terms of projects and targets".
Carlos Checa: "After two years with Honda and the Ten Kate team, I've decided to change and I'm extremely happy to join the Althea Ducati Team. I know Genesio Bevilacqua is a determined and capable manager and I hope to reach excellent results with his team. I'm impatient to get to
Portimao to be able to end my racing season in the best possible way and also to start to get to know my new team and try out my new bike. I'm very happy to be back on a Ducati motorcycle and I look forward to start working immediately with my technical staff because our target is to be competitive right from the very first Superbike championship races".
New Rider Line Up for Alstare Suzuki in 2008 World Superbike
Oct 12th - Two new and talented riders will join Suzuki Alstare for the 2010 season - the 25th anniversary of the Suzuki GSXR - Frenchman Sylvain Guintoli (27) and Briton Leon Haslam (26).

Team Alstare began its negotiations with Sylvain Guintoli late last Thursday evening and worked throughout the weekend to finalise the agreement. Thanks to the quick response and excellent collaboration between Suzuki Japan, Suzuki GB and Team Crescent's Paul Denning, we were quickly able to conclude a very satisfactory deal allowing Sylvain's arrival at Alstare (for the World Superbike Championship, on an official factory bike) and Yukio Kagayama's return to BSB with Team Crescent, who are looking forward to working with him again.

Alstare would like to thank Yukio for his skill and courage during the five years of working together and wish him all the best in his fight for the BSB crown next year.

Francis Batta, Alstare team owner - "Sylvain already knows about the Suzuki GSX-R and Pirelli tyres and his professionalism and motivation for this new challenge are positive factors for us to start working together straight away.
We at Team Suzuki Alstare are also very happy to welcome a British rider. The Suzuki UK distributor has always given great support to Team Suzuki Alstare and all of us are delighted to have signed Leon Haslam for the 2010 World Superbike Championship. Leon has a good family set-up and they advise, support and help him very well. He has a real fighting spirit and is one of the best riders in the WSBK series, for sure. We are certain he will fit in perfectly with the Team Suzuki Alstare structure, as we both share the same desire to work hard and to win.
With a team of such quality and experience as Suzuki Alstare, we feel that Leon will have a very bright future."
Leon Haslam, rider - "The opportunity to join Team Suzuki Alstare was something that my father and I took extremely seriously immediately. The team enjoys direct support from the manufacturer and a long history of success, so joining them offers me an exciting step forward in my career. Meeting Francis (Batta) and listening to his plans and desire to succeed confirmed the potential of the whole team and its infrastructure.
Suzuki Alstare has a very experienced team of technicians and potential for development, both in-house and via the factory in Japan. This means that the team is 100 per cent geared up to win the 2010 World Superbike Championship.
This is naturally opening a new chapter in my own career and one that I relish. The team has a promising winter test plan (with the Suzuki factory) so I'm very much looking forward to these tests, the 2010 World Superbike Championship and challenging for the world title."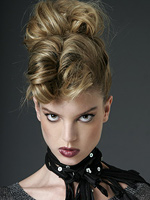 Calendar Kitten Apple
Tests the new
Roehr Harley Superbike!



Aprilia RSX1000


Return of the Legendary Z1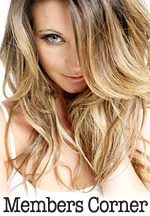 Hot Bikes, Sexy Kittens
Your Exclusive Grid Pass
also includes....
---
Ducati Dominates 2009 Italian Championships
Sunday 11th October at Mugello turned out to be a great day for Ducati. In the final round of the Italian Superbike Championship, in both the Superstock 1000 and reigning Superbike class, it was all about the Ducatis, the bike of choice for an increasing number of privateer teams participating in the key national series.
The Italian Superstock 1000 title was taken by Stefano Cruciani on the 1198 with Andrea Petricca's Stop and GO Team, when he won his fifth race of the season at Mugello, thus securing the third Italian championship victory of his career.
In the Superbike category it was Norino Brignola on the Ducati 1198 of Team Guandalini (who are also participating in the World Superbike Championship with Jakub Smrz) who snatched the 2009 championship title. Mugello was the arena for the duel between the Ducatis of Baiocco and Conforti, and it was the latter who eventually won the race, thus closing a season that was monopolized by Borgo Panigale's red machines. Brignola celebrated the title win, while second and third place went to Conforti and Baiocco respectively.
These national victories prove once again just how competitive the Ducati twins are, as well as demonstrating the strength, determination and professionalism of those who choose to race with us. Ducati, along with the worldwide fans of our brand, sends its heartfelt congratulations to the newly-crowned Italian champions and their teams.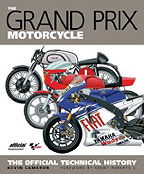 Kevin Cameron's
New Books
by America's Favorite
Motorcycle Technical Guru
---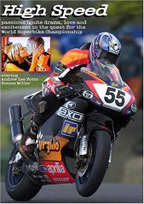 High Speed - the Movie
The best motorcyce racing movie ever made! Filmed on location at World Superbike, this an exciting romantic drama staring beautiful actress Sienna Miller.


Erotica Archives
FREE New Model
Galley Updated Daily
Warning Contains Nudity
---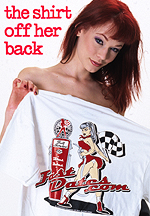 Order the Official
FastDates.com &
LA Calendar Bike Show
T-Shirts!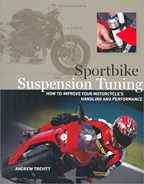 Yamaha World Superbike Team announce 2010 season line-up
October 1st - The Yamaha World Superbike Team are proud to announce an all-British rider team for the 2010 season, with double World Superbike Champion James Toseland making a welcome return to the paddock. The popular 28-year-old recognised world wide as the UK's number 1 rider has taken the opportunity to stay in the Yamaha family replacing Spies and moving across from the Yamaha Tech 3 MotoGP satellite team. Toseland enjoyed a strong rookie season in MotoGP in 2008 and has been a regular protagonist in the mid pack battles over the two years. His focus and commitment combined with his previous experience and success should prove a winning combination with the Yamaha team.
Partnering Toseland, current Yamaha World Supersport rider Cal Crutchlow moves up to the 1000cc class next year. 24yr old Crutchlow has been enjoying an incredible rookie year in the World Supersport Championship and with two rounds remaining, championship leader Crutchlow can already claim nine pole position starts, five race wins and numerous lap records on unknown circuits in his debut appearance on the world stage. His move from the World Supersport team to World Superbike is a natural progression and reflects Yamaha's nurturing of young riders, allowing them to grow within the Yamaha Racing family. Crutchlow has already proved talented on a Superbike, ending the 2008 British Superbike season third in the standings alongside two wildcard appearances in World Superbike in 2008 which saw him score an impressive 2nd place finish on the podium at Donington and a ninth place at Portimao for the season finale.
James Toseland - "I'm looking forward to return to World Superbikes," said James Toseland. "I want to show I'm still the rider that can win world titles. Of course there is some disappointment at losing my opportunity in MotoGP as I believe the challenge was still achievable, but the R1 has proven to be beyond the strongest bikes in Superbike and I know many of the Yamaha World Superbike Team guys, so I'm going to pick up where I left off and give 100% to achieving good results with the team. Within Superbike there were a few options available to me, however the way Yamaha have treated me since I joined them has been outstanding. They gave me a great opportunity in MotoGP, but now I do wish Ben all the best in his campaign and my aim is to continue Yamaha's success in World Superbike."
Cal Crutchlow - "I'm happy to stay to be staying with Yamaha," said Cal Crutchlow. "This will be my second year of my two year contract as agreed when I started in Supersport this year. Moving up to World Superbike will be a great challenge, I'm looking forward to it and am under no illusion as to how hard it is but I intend to do a good job. I'm also looking forward to riding with another Brit. Ben is obviously doing really well this year and I wish him luck for the last two WSB rounds and next year in MotoGP. It's great to be working with Yamaha again in 2010."
"We are very excited about our 2010 rider line up," said Laurens Klein Koerkamp, Racing Manager, Yamaha Motor Europe. "The experience of James combined with the fresh talent of Cal should make it a very competitive and successful combination to challenge for the title again in 2010. I have no doubt that James will be as strong in World Superbike as before, or even stronger with the added experience he picked up in MotoGP and we're all very happy he stays with Yamaha. For Cal it's a natural progression for both us and him to move up to the Yamaha World Superbike Team. As a successful R6 Cup rider in the past and having proven his talent yet again in World Supersport this year we want to continue developing his career within Yamaha."