Playboy Playmates, red haired Jamie Edmonson left, and blond Heather Rae Young right, are FastDates.com's newest Calendar Kittens. Photo by Josh Ryan.
Playboy's hottest new Playmates become FastDates.com Calendar Kittens
and Team Ducati Corse Grid Girls at Miller USA World Superbike
Jamie and Heather appearing at 2010's Miller USA World Superbike May 29-31st
with team Ducati Corse and at the LA Calendar Motorcycle Show July 18th!
Los Angeles, CA, April 1st, 2010 - Playboy magazine's beautiful new 2010 Playmates, Miss January Jamie Faith Edmonson, and Miss February Heather Rae Young, have been confirmed by FastDates.com Calender producer Jim Gianatsis to be the official SBK World Superbike Fast Dates Calendar Kittens at the Miller Motorsports USA World Superbike round May 29-31st 2010 to photograph the next Fast Dates World Superbike PinUp Calendar with all the top factory team race bikes. Both Calendar Kittens have also been confirmed by multi-time SBK World Championship winning team Ducati Corse to be their official grid girls on race day for their two factory riders, Noriyuki Haga and Michel Fabrizio.
At last year's Miller WSB round, Calendar Kittens Sabella Shake and Leanna Paragena (above) served as the offical Ducati Corse grid girls for Michel Fabrizio and Nori Haga. See more in Fast Dates Calendar News.
The beautiful Calendar Kittens will also be hosting the LA Calendar Motorcycle Show & Calendar Girl Music Festival at the Queen Mary Event Park in Long Beach on Sunday July 18th. They will be premiering the new 2011 FastDates,com Calendars, meeting with Calendar fans throughout the day, and hosting on-stage activities including the the Calendar Girl Music Festival and the Calendar Bike Building Championship awards ceremony.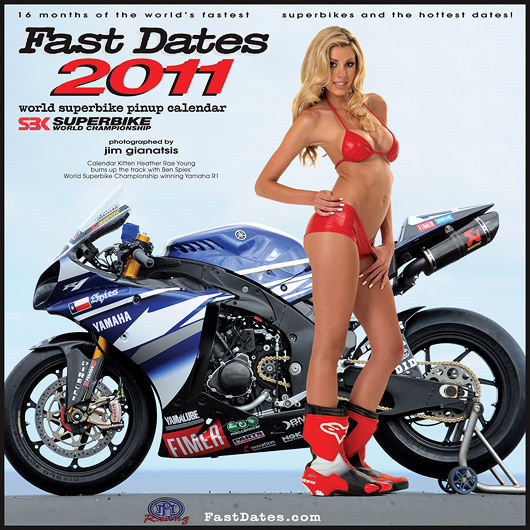 Heather Rae Young has already been shooting with the FastDates.com Calendars since last fall and will be featured on the covers and inside of all three editions of the 2011 Fast Dates.com Calendars which will be premiering at the LA Calendar Motorcycle Show in July. In the new 2011 Fast Dates World Superbike Calendar, Heather is posing with American Ben Spies' 2009 World Superbike Championship winning factory Yamaha YZF R1 World Superbike and with Casey Stoner's Ducati GP09 MotoGP bike.
Heather is good friends with Jaime Edmonson from their various promotional duties together as Playboy Playmates, and it didn't take much effort for Heather to convince Jim Gianatsis that Jaime needed to join FastDates.com for both these exciting event weekends and too shoot for the Calendars.
Jaime Faith Edmonson was recently the fourteenth-season contestant on TV's "Amazing Race" where finished in second place with girlfriend Carla Rosenthal. Last summer Jaimie moved to Los Angeles from her home state of Florida for her modeling and acting career, having been a former City of St. Petersburg Police Officer and Miami Dolphins Cheerleader. Originally from Ft. Lauderdale, FL, Jaime moved into the famed Playboy Bunny House while shooting her Playmate pictorial and to appear as a cast member on the E! Channel's hit reality TV Series "The Girls Next Door".
Both Heather's and Jamie's photo shots this year at Miller USA World Superbike with Jim GIanatsis will be featured in the 2012 FastDates.com Calendars for release on July 1st. next year 2011. But you can meet both Kittens together this year as they premier the new 2011 Calendars at the July 18th 2010 LA Calendar Motorcycle Show & Calendar Girl Music Festival at the Queen Mary Event Park, Long Beach, CA.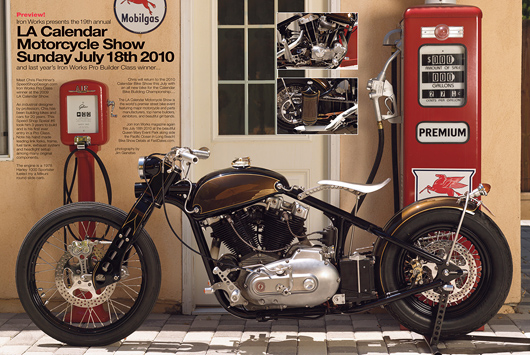 Speed Shop Designs Pro Class winner at last year's Show. Click on images to GO BIGGER.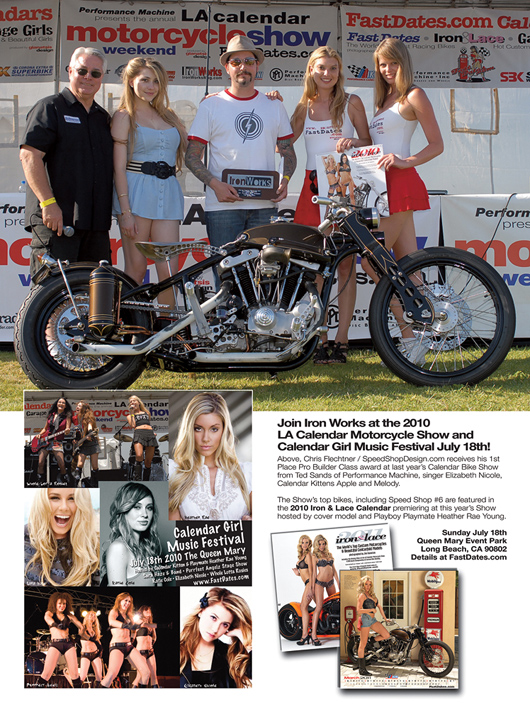 ---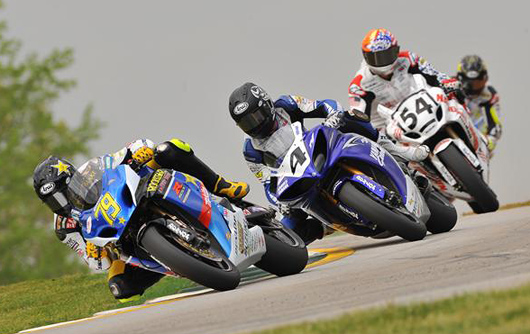 Blake Young leads Josh Hayes and Jake Zemke in Superbike Race Two.
AMA Pro National Guard Superbike, Round 3 of 10
Blake Young Doubles for Yoshimura Suzuki at Road Atalanta
Suzuki SuperBike Showdown - AMA Pro National Guard American SuperBike Weekend Report

Saturday Superbike Race One
BRASELTON, GA, April 17, 2010 - After Saturday morning's exciting qualifying session that saw Blake Young really put a tremendous couple of quick laps together to take the pole position from overnight pole winner Jake Zemke, the AMA Pro National Guard American SuperBike race looked all set to be another thrilling race.
Young, riding his Rockstar Makita Suzuki, lined up next to Daytona double winner Zemke on his National Guard Jordan Suzuki. Team Graves Yamaha rider Josh Hayes was next up with Auto Club Speedway winner Tommy Hayden on his Rockstar Makita Suzuki completing the front row. The fireworks started early as Josh Hayes started rolling slightly before the start and was deemed to have gained a competitive advantage by leading into turn one. Hayden had a great start and was second going up the hill into turn one, followed by Young, Zemke, Larry Pegram on his Foremost Insurance Pegram Racing Ducati and an impressive Tray Batey, making his return to AMA Pro Racing on his Vesrah Suzuki.
The first four quickly broke away but it was determined that Hayes and also fifth starting Taylor Knapp on his RidersDiscount.com Suzuki had violated the jump start rule and were to be assessed a penalty. Hayes came into pit lane for his penalty and unfortunately, the fast running Batey suffered a fall at the turn six area of the track. Batey was in a dangerous situation and the red flag was immediately shown to the competitors.
Unfortunately, Hayes was in the process of serving his penalty and Knapp hadn't made his way to pit lane to serve his ride through penalty. Batey was transported to the infield care center and then airlifted to Gwinnett Medical Center for further evaluation.
After a delay, the field resumed racing with 17 laps remaining. At the restart, Hayes lined up in his previous position and he, Young, Hayden and Zemke resumed their intense battle at the front of the field. Young, really riding well this weekend, took the lead and as his teammate dropped back, it looked like Young was going to follow Hayden's example from the last round and take his first AMA Pro American SuperBike win. But both Hayes and Zemke were going to do all they could to prevent this from happening.
Hayes looked like he had the measure of Young, but then it was Zemke that was putting on a charge and he rode up to second place. Behind this battle, it was a somewhat lonely Ben Bostrom on his Pat Clark Motorsports Yamaha ahead of a very solid John Hopkins riding his M4 Monster Energy Suzuki ahead of his teammate, Chris Ulrich on his M4 Monster Energy Suzuki, who continues to run very nicely in 2010.
The sidelined Aaron Yates watched from the Jordan Team pit as young Brett McCormick rode Yates' regular Jordan Suzuki, but misfortune struck McCormick as he fell off at turn six on lap eight. Zemke had a slight bobble and Hayes was by in an instant, now pressuring Young as the race wound down.
Hayden had made a late charge and he was now attacking Zemke and at the finish, Hayden did end up third. But it was Josh Hayes who made a strong pass into the turn ten complex and held the lead to the line to take the win on the track. Young had given it his all and he was a disappointed second, his first win almost in his grasp.
After the race, two separate protests were filed with AMA Pro Racing officials and after careful deliberation and detailed information from Timing and Scoring, it was determined that Hayes hadn't actually completed his penalty prior to the red flag period and he was given a time penalty of 21.4 seconds which dropped him down to sixth place. This gave the win to Young and Hayden was now second with Zemke third and Bostrom fourth followed by Hopkins in fifth.
Hayes was the aforementioned sixth ahead of Ulrich in seventh, the first rider's standing that was unaffected by the penalty. Taylor Knapp recovered from his completed ride through penalty to finish eighth ahead of Pat Clark Motorsports Yamaha rider Chris Clark and Barrett Long flew the flag for Ducati on his Longevity Racing Ducati, finishing tenth after Larry Pegram suffered mechanical issues which forced him to make a pit stop early and finish 14th.
Sunday Superbike Race Two
BRASELTON, GA, April 18, 2010 -In what could be termed as destiny, Blake Young on his Rockstar Makita Suzuki took an extremely hard fought and popular win in race two of the Suzuki SuperBike Showdown at Road Atlanta on Sunday. Josh Hayes on the Team Graves Yamaha passed Young's Rockstar Makita Suzuki teammate Tommy Hayden on lap four and Young and Hayes put on a display of clean, hard fought motorcycle racing of the highest possible quality all the way to the end of the 20 lap AMA Pro National Guard American SuperBike race.
After the difficult situation surrounding Saturday's AMA Pro American SuperBike race where AMA Pro officials made an error enforcing a penalty to Hayes for a jumped start, it was determined after a thorough examination of various factors and information that a time penalty was given to Hayes, which moved him from first place in Saturday's race to sixth. Young was declared the winner, his first in AMA Pro American SuperBike competition but everyone, fans and participants would have liked to have seen Young take the checkers outright for his first victory.
On Sunday, both Young and Hayes set out to give the fans another great race and this time each wanted to win it in style. The two did not disappoint, once Hayes got past Hayden, he put on a demonstration of why he is a champion as he fought every inch of the way in battling only inches behind Young lap after lap. Those two just plain disappeared into the distance and only Hayden could even keep in touch with the battling duo.
Jake Zemke riding his National Guard Jordan Suzuki tried hard to stay with the first three but he and the others behind had nothing for the very determined first two riders. Larry Pegram on his Foremost Insurance Pegram Racing Ducati fought hard all day with first Taylor Knapp on his RidersDiscount.com Suzuki and then also a rejuvenated John Hopkins on his M4 Monster Energy Suzuki.
Hopkins's M4 Monster Energy Suzuki teammate Chris Ulrich also had another strong ride and he fought the good fight with Hopkins. Ben Bostrom had a tough day on his Pat Clark Motorsports Yamaha and he pitted early to check for a mechanical problem and then, after rejoining, showed his class by moving over smartly for the leaders before pulling back in to the pits for good to end his day.
It really was just a two man show and Hayes tried everything he could, even falling back just slightly for a few laps but then as the race wound down, he made another valiant charge to get by Young. Hayes had the slightest wobble coming out of turn seven on the last lap and that was all Young needed as he dove down into the turn ten complex for the final time, Hayes just wasn't close enough to try a pass.
Coming out from under the bridge down to the last corner, Young braked as late as he could, the Yoshimura Suzuki twitching under the strain of his later than late braking but he held it together nicely and took the flag for what is officially his second AMA Pro National Guard American SuperBike win. But today he celebrated it in style with a high five from Daytona SportBike rider Danny Eslick on his way into Victory Lane and with a smoky burnout once he arrived.
AMA Pro Racing long time official starter Bobby Lemming presented Young with the traditional honor of the actual race checkered flag to commemorate the well deserved win. Hayes was a classy second and is now back at the pace that brought him seven wins in 2009. Hayden took third, completing a strong weekend for him and the Rockstar Makita Suzuki team. Zemke took fourth ahead of Hopkins (fifth), Pegram (sixth) Knapp was seventh with Ulrich eighth. Chris Clark on the second Pat Clark Motorsports Yamaha was ninth and Barret Long on the Longevity Racing Ducati finished tenth.
Another great race for the series with Zemke holding a four point lead in points over the solid Hayden, 145-141. The battle will be rejoined next at Infineon Raceway in California, May 14-16.
AMA Pro Daytona SportBike presented by AMSOIL Day One
BRASELTON, GA (April 17, 2010) - This year's AMA Pro Daytona SportBike presented by AMSOIL action could not have been more exciting and competitive. With two winners in three races and one more rider who could have, or should have, won a race or two himself, today's first of two weekend AMA Pro Daytona SportBike races was another chapter in what has been a series of races that just keep on delivering one wild and crazy race after another!
After a rocking early morning qualifying session where any number of riders topped the time sheets, it was Friday's pole sitter Tommy Aquino on his Team Graves Yamaha that reclaimed the top spot when it looked like he would be beaten by his own Team Graves Yamaha teammate Josh Herrin and also Daytona pole position winner and reigning AMA Pro Daytona SportBike champion Danny Eslick on his bright yellow GEICO Powersports Suzuki and also M4 Monster Energy Suzuki rider Martin Cardenas. Aquino came through at the end of qualifying and he looked very strong for the race.
Under bright blue skies and warm temperatures, the standing start went off without a hitch and it was Cardenas who led the field into the uphill turn one. Aquino was in second, Herrin third, a strong starting Cory West, riding his Vesrah Suzuki was up to fourth ahead of Eslick, who was already starting his usual charge to the front.
It didn't take long for the action to start as Herrin moved up and passed Cardenas and Aquino in one move and as the front six broke away from the rest of the field, Eslick jumped up to first on lap three. These three now put on their usual show with pass after pass lap after lap, this after it was thought there weren't too many places to pass on the challenging and scenic Road Atlanta track. That theory was completely put to rest as the riders continuously made major passing moves at the top of the track at turns six and seven and also at the run down into the turn ten complex.
The man on the move in this race was West, who worked his way past Cardenas, Herrin and was all over Eslick, each passing the other and West really riding hard each and every lap. Herrin, indicative of just how hard everyone was running, just slid wide at the final turn and found himself in the gravel but in an excellent move kept his bike moving and was able to escape the gravel and rejoin the race, unfortunately back from the lead group.
Aquino was still part of the mix and Dane Westby, riding for local team Project 1 Atlanta Yamaha, also took a turn leading the race. At one point, Eslick got slowed by another of the many passing moves into and out of the turn ten complex that leads up to the bridge turn coming down the hill onto the front straight and it looked as if it was now between West and Cardenas.
Cardenas was able get by West on the penultimate lap and he rode very hard to make sure no one could pass him at turn ten. West tried as hard as he could, backing up the good form he really has shown all year by finishing second, followed by Eslick, who had a light touch with Aquino on the front straight with two laps left. Westby took fourth ahead of Aquino with Steve Rapp on his Team Latus Motors Racing Ducati who, while well back from the lead group, had a good race with Clinton Seller on the other Project 1 Atlanta Yamaha who finished just behind Rapp.
Herrin was a disappointed eighth, followed by Chris Fillmore on the second Vesrah Suzuki in ninth, rounding out a good day for the Vesrah Team. Taking tenth place was local Georgia rider Geoff May who, on his own team's GMR Suzuki, ran a strong race at his home track in front of friends and family.
AMA Pro Daytona SportBike presented by AMSOIL Day Two
BRASELTON, GA (April 18, 2010) - As the afternoon sun shone on the beautiful Road Atlanta road course, the second of two AMA Pro Daytona SportBike presented by AMSOIL took to the track to see if they could improve on what was a spectacular show on Saturday. For the many fans in attendance, the field of 31 Daytona SportBikes did not disappoint. And at the end of another spellbinding race it was yesterday's winner, Martin Cardenas, who took the win on his M4 Monster Energy Suzuki.
At the start, it was Steve Rapp on his Team Latus Motorsports Ducati that shot into the lead, but it was hard to tell as the pack behind scrambled for any opening they could find on the opening lap. In a blink of an eye, Cardenas was by Rapp into first but Rapp repaid the favor on lap two. Behind Rapp and Cardenas was a complete line of 10 to 15 motorcycles, literally on a string running up and down the hills of the 2.56-mile natural road course.
Over the next ten laps, Cardenas and Rapp traded the lead with any number of riders behind them, poised to make a move as well. Team Graves Yamaha teammates Josh Herrin and Tommy Aquino took up station behind the first two and Danny Eslick riding his GEICO Powersports Suzuki, Vesrah Suzuki rider Cory West, again showing excellent form, and Project 1 Atlanta Yamaha teammates Clinton Seller and Dane Westby were all part of the action. A number of riders took turns leading, Herrin was up front for a lap, and then, in the move of the race, Cory West made a dive through the pack as they flared out for the turn ten complex and went from sixth to the lead.
Prior to that incredible move, lap after lap, the riders would go three and four wide down into the first part of turn ten, how they all made it work is a testament to the skill of the riders one and all. Things really started to heat up as the perennial charger Eslick now put himself in contention for the win by moving up from running outside of the top five to fourth position with three laps to go. In a big move up to second with one lap to go, it looked like Eslick could challenge for the win, but it wasn't to be and he slipped to fourth at the flag.
A big shuffle occurred as the group came down to the wire and Herrin was forced wide in turn twelve with three laps to go but he fought back to take another well deserved second place to keep his lead in the overall points standings. West slipped back to third but he wasn't disappointed with his second podium finish of the weekend and Eslick was fourth.
Pole position winner Aquino on his Team Graves Yamaha was fifth ahead of the early leader Rapp on his Team Latus Motorsports Ducati with Seller seventh on the Project 1 Atlanta Yamaha. Chris Fillmore took eighth on the other Vesrah Suzuki, Jake Holden was ninth on the Ducshop Racing Ducati and rounding out the top ten was Bobby Fong, who was the victim Saturday of a freak mishap when he actually fell after riding over a wayward hat on the track, which caused considerable damage to his DNA Energy Drink CNR Motorsports Ducati.
AMA Pro SuperSport Day One
BRASELTON, GA (April 17, 2010) - After a 0.001 of a second loss at the season's first race, Joey Pascarella has basically swept all before him as he rolled to three consecutive pole positions and race wins on his LTD Racing Yamaha.
Today, that streak was broken in the most unusual and unexpected way. Pascarella and the rest of the AMA Pro SuperSport field went out for their initial warm-up lap prior to the traditional standing start, and unfortunately, he came upon some fluid on the track that had escaped in a sudden mechanical problem for another competitor. This unfortunate and unpreventable incident also derailed the hopes of another race favorite, Elena Myers, who lost traction on her Richie Morris Roadracingworld.com Suzuki. Both riders suffered injuries that, in Pascarella's case, will prevent him from competing tomorrow in the second of two AMA Pro SuperSport races. Myers is expected to compete.
There was still a race to run and now, the four other main characters in this year's exciting SuperSport series now took center stage. Daytona race one winner Cameron Beaubier and his Rockwall Yamaha teammate, J.D. Beach now basically had the front row to themselves and they took off with Pascarella's LTD Yamaha teammate, Huntley Nash, and also the third LTD Yamaha rider Tomas Puerta in hot pursuit.
Beaubier and then Beach would lead, each passing and re-passing each other lap after lap. Nash was trying as hard as he could to take the fight to the first two, and one time he did get by Cameron at turn seven, only to have Beaubier re-pass him as they dove down into the turn ten complex.
Out from under the famous Road Atlanta bridge, the three would be battling all the way down the front straight, setting each other up for the next pass. Meanwhile, Puerta was just back from the first three and it would only take the smallest error from any of the three ahead for him to also join the fray. It almost seemed that leading wasn't the place to be since whomever was in second place coming down into turn ten, he could slip inside the leader under braking and hold the lead all the way under the bridge and past the start finish line.
As the race came down to the last lap, Beaubier and Beach had pulled out a slight margin to Nash and it now was between the two Rockwall Yamaha riders. Beaubier looked like he had it won and then Beach passed him on the long straight coming down to the turn ten complex for the last time, but this time he had enough of a margin that he was able to hold on for the win, finishing 0.108 ahead of Beaubier.
Nash and Puerta also finished up with strong results, Puerta was just beaten at the end by Travis Wyman on his Yamaha. Top Gun entry, David Gaviria on his Kawasaki took sixth and Huntley's older brother, Sam Nash took seventh on his Yamaha. Eighth was Miles Thornton on his Yamaha, followed by Top Gun riders James Dellinger and James Cohrs in ninth and tenth on their Suzuki and Yamaha motorcycles, respectively.
AMA Pro SuperSport Day Two
BRASELTON, GA (April 18, 2010) - After the dramatic action in yesterday's AMA Pro SuperSport race, it seemed that there was no way these talented group of young riders could possibly top it, but once again, J.D. Beach and his Rockwall Yamaha teammate Cameron Beaubier put on a display of skill and finesse that thrilled the sun baked crowds around the 2.56-mile Road Atlanta road course during the Suzuki SuperBike Showdown weekend.
Beach, in winning his second race in two days and taking home an extra $3,000.00 from ProRacing Sports Marketing for accumulating the most points over the course of both Road Atlanta races, stamped his mark on the series that so far has been dominated by LTD Yamaha Racing's star rider, Joey Pascarella. Unfortunately for Pascarella, he sustained an injury to his right shoulder in yesterday's race warm-up and wasn't able to compete in today's final. Fortunately, however, he is registered to accumulate points in the Western Division of the Young Guns category and therefore didn't lose any overall points in his quest for the divisional championship.
Huntley Nash and Tomas Puerta, Pascarella's LTD Yamaha teammates, carried the flag today in Pascarella's absence and Nash continues to shine as he took another podium finish, one better than yesterday, in second. Beaubier took third ahead of Puerta.
Today's race began under clear blue skies and at the start, Elena Myers on her Richie Morris Racing Roadracingworld.com Suzuki, still sore from her unfortunate problem in yesterday's warm-up, made a perfect launch and led into and up the hill in turn one. Beach, Nash and Beaubier were all right behind Myers and by the time the group got to the turn two-three section, they had all swept by her in a big group draft. Beaubier was all over the back of Nash's Yamaha and he swept by and took up station right behind Beach.
The young riders then put on a display of riding that was almost poetic in nature as they rode in perfect synchronization, banking left and right for each corner but all the while riding as if it was the last lap of qualifying. Nash gamely tried to hang, and slightly back, Myers and Puerta were battling with Travis Wyman on his Wyman Racing Yamaha in their own battle. But the front three were gone and Beach and Beaubier had turned this race into their own private affair.
On lap five, Beaubier pulled out in the draft as the two headed off the back straight and down into the turn ten complex that had been the scene of so many passing moves all weekend long. As the two Rockwell bikes dove down the hill, Beaubier braked as hard and as late as he possibly could, to the point where he did a masterful job of maintaining control. He almost had to put his left foot down to steady himself and as a result of this brave passing attempt, Beach was forced out to the edge of the track and had to give way. Beaubier now actually had a bit of a gap back to Beach after this moment, but the race was far from over.
On lap seven, Puerta got by Myers but she re-passed him into turn ten before the end of the lap. They went back and forth over the next couple of laps as one would pass the other, only to have the favor returned before the end of the very same lap. At this point the race was interrupted by an unfortunate fall by Sam Nash, Huntley's brother, who was riding another LTD Yamaha.
The race was stopped to attend to Nash, who was transported to the infield medical center for examination. The race was quickly restarted and this gave Beach the chance to take another shot at Beaubier, who again got a great start, this time with Nash behind him as they went into turn one. Nose to tail, the three ran as one and as they once again ran down into turn ten, Beach made a strong move from third to first and led down the front straight, even pulling a slight gap back to a furiously battling Nash and Beaubier.
How this would all play out was again unfortunately disrupted by a major mechanical problem for another rider back in the pack which necessitated what was determined to be a lengthy track clean-up for spilled fluids. The race was declared final and Beach completed a hard fought and well deserved double win weekend. Nash took second ahead of a disappointed Beaubier. Puerta held on to fourth in a solid showing with the brave Myers taking fifth ahead of Wyman.
Rounding out the top ten was James Rispoli in seventh on his Suzuki, followed by Eric Stump in eighth on his Stump Racing Honda and David Gaviria taking Top Gun honors on his Kawasaki. Miles Thornton was tenth on his Thornton Racing Yamaha.
---
The Making of the FastDates.com Calendars now on DVD!
Sure, we may be slow getting around to some things, one of those being the re mastering of our infamous Making of the FastDates.com Calendars movies to DVD. But now thanks to the help of Amazon.com we've entered the 21st century and you can stuff into your Computer or Big Screen DVD player the fastest, hottest, wettest, sexiest motorcycle movies ever made.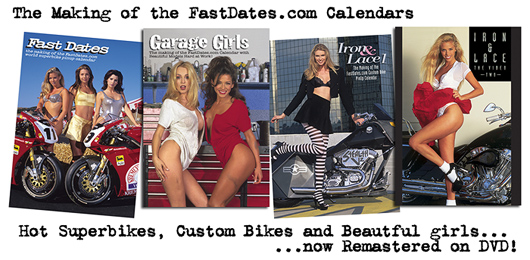 We guarantee you'll be left breathless by the incredible bikes, locations and beautiful girls. But don't wait to get those sticky rental copies of these exciting new FastDates.com Calendar DVD s from your your local rental dive. Be the hero of the next Race Watch or Bachelor's Party by getting your very own DVD copies over night from Amazon.com to hide under your bed from your mom, or download them now directly to your computer. The making of the FasDates.com Calendars DVD movies are available from Amazon.com and in the FastDates.com Video Store.
---
Tommy Hill on the Thruxton podium with the points lead in British Superbike

MCE Insurance British Superbike Championship Round 2 of 12, Thruxton
Hill Takes Race 1, Brookes takes race 2 maiden BSB race victory
Thruxton Circuit, Hampshire, GB, April 18th -Josh Brookes powered in his first victory in the MCE Insurance British Superbike Championship for the HM Plant Honda team on the back of running a close second to the series leading Tommy Hill in the opening race at Thruxton.
Tommy Hill Takes Race 1 for Crescent Suzuki
Honda riders excelled at the fast Hampshire circuit, and in the opening race Stuart Easton set the pace on the Swan backed CBR1000RR running out front for half distance before being taken by Suzuki's Yukio Kagayama. Easton was then under pressure from Brookes, with pole-starter Hill running a close fourth amid some close fought slip-streaming battles. Brookes moved ahead at three quarters distance with Hill overcoming Kagayama to close down the leading Honda rider.
Going into the tight left-right Club Chicane on the penultimate lap, Hill timed his move to perfection, nosing his Suzuki ahead and then winning the dash to the line by 0.818secs ahead of Brookes. Kagayama took third with Easton, complaining of lack of grip running fourth, but the Scot's team made changes to his bike for the second race in an effort to overcome that problem.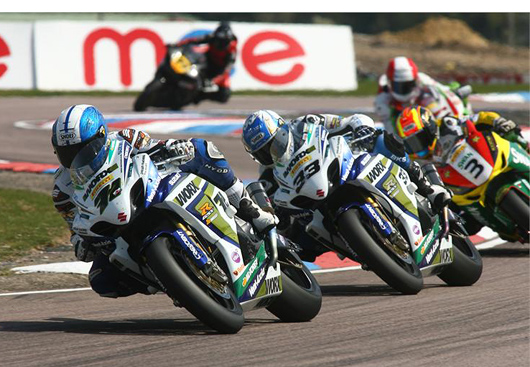 Kiyonati leads Hill, Easton and Brokes in Race One.
Ryuichi Kiyonari, on the second HM Plant Honda had a torrid time. The Japanese star started from a lowly 13th place on the grid, struggling to find his rhythm in a red flag strewn qualifying session. 'Kiyo' finished a brave ninth in the race suffering with rear grip issues.
Josh Brookes (HM Plant Honda) second: "I was feeling good and confident, picking up places and able to pass, and then making moves stick to get into the lead. It was good fun out there, but my tyre was spinning up when Tommy Hill came past me. I have felt confident about the bike since we started testing – we are moving forwards with the package, still learning, but getting stronger."
Superbike Results Race 1
POS / NAME / NAT / BIKE / TIME / GAP
1 / Tommy HILL / GBR / Suzuki - Worx Crescent Suzuki / 25:27.870 /
2 / Josh BROOKES / AUS / Honda - HM Plant Honda / 25:28.688 / 0,818
3 / Yukio KAGAYAMA / JPN / Suzuki - Worx Crescent Suzuki / 25:29.055 / 1,185
4 / Stuart EASTON / GBR / Honda - Swan Honda / 25:29.380 / 0.002
5 / Michael RUTTER / GBR / Ducati - RidersMotorcycles.Com / 25:33.540 / 0.006
6 / Martin JESSOPP / GBR / Ducati - RidersMotorcycles.Com / 25:35.360 / 0.007
7 / John LAVERTY / GBR / Kawasaki - Buildbase Kawasaki / 25:37.024 / 9,154
8 / Gary MASON / GBR / Kawasaki - MSS Colchester Kawasaki / 25:37.170 / 0.009
9 / Ryuichi KIYONARI / JPN / Honda - HM Plant Honda / 25:37.363 / 9,493
10 / Michael LAVERTY / GBR / Suzuki - Relentless Suzuki by TAS / 25:44.884 / 17,014
11 / Peter HICKMAN / GBR / Yamaha - Ultimate Racing / Vision Yamaha / 25:46.283 / 18,413
12 / Alastair SEELEY / GBR / Suzuki - Relentless Suzuki by TAS / 25:53.689 / 25,819
13 / David ANTHONY / AUS / Suzuki - MIST Suzuki Racing / 26:05.329 / 37,459
14 / Gary JOHNSON / GBR / Suzuki - AIM Suzuki / 26:05.441 / 37,571
15 / Craig FITZPATRICK / GBR / Honda - Close Print Finance / 26:05.624 / 37,754
Fastest lap: Lap 8 Martin JESSOPP GBR Ducati - RidersMotorcycles.Com 1:15.738
Brookes gives HM Plant Honda Victory in Race 2
The grid for the second race was formed, under the new for this season rules, on the basis of fastest race laps in the opener. This gave Brookes a front row start and he made the perfect getaway, leading throughout as Hill tried everything he knew to find a way past. Brookes held on, taking the victory by 0.391secs, his first since arriving on the British scene at the start of last season and giving the HM Plant team their first BSB victory since Silverstone in 2008. It was also the first victory by an Australian in the series since Troy Bayliss won at Cadwell Park in 1999.
Kiyonari ended the day with a smile on his face. The team technician had refined the set up of his HM Plant CBR1000RR that gave the Japanese rider a confidence boost that enabled him to push hard and score a fine fourth place. .
Hill leads the title chase 90-56 points over Brookes, while Easton move 50-41 ahead of his hospitalised team-mate James Ellison. Kiyonari holds fifth place on 40 points. He crashed heavily, and at high speed, on Saturday morning, during the third period of free practice. Ellison had been fastest, running at lap record pace the previous day, and was maintaining that speed when disaster struck for him on the long, sweeping Goodwood right-hander.
The front end stepped out of line, and Ellison was thrown over the top, sliding some 120 meters along the track and grass-run off area. He sustained a broken right femur, and after treatment at the circuit, was moved to the nearby hospital in Winchester where he underwent surgery to pin the broken bone. Ellison, remarkably, is in good spirits, and on Sunday morning he sent a message out on a social networking site saying: "I've got a bar going through my femur right now, so I am on the mend already."
There is optimism that the Cumbrian rider could be back in action for the Mallory Park round over the weekend of 25-27 June, meaning that he misses only the Oulton Park and Cadwell Park meetings, and with the points scoring system introduced into the series this year, that would still give Ellison the opportunity to score sufficient points to secure a place in the top six "Title Fighters" category in the shoot-out for the crown over the final nine races.
The Swan Honda team has still to decide if they will field a replacement rider for Ellison in the third round at Oulton Park over the May 1/2/3 Bank Holiday weekend.
Josh Brookes (HM Plant Honda) winner: "It feels pretty good – I've waited a long time for this. The bike has been good all weekend and I was able to lead all of the way. I could feel Tommy breathing down my neck but I knew that I didn't make any mistakes, then the race was mine. I always knew that I was capable of doing this, and now I have the trophy to prove it."
Tommy Hill: "There's not much to say! Another two fantastic results and to come away with a much bigger Championship lead is a great bonus. I've been a bit stiff today after that 120mph highside yesterday but, to be honest; once you're on the bike and the adrenalin is flowing you don't notice it.
"It was good to have Yukio up there this weekend and properly racing - and if he gave it to me I gave it to him back! But that's exactly how racing should be; we're team-mates in the pits, but we're competitors on the track and I think we're both really looking forward to Oulton Park."
Yukio Kagayama: "That first race was so enjoyable; a return to normality. The result is not so bad, but could have been better: At one point I was leading but near the end there I lost a second on Tommy and Josh, and while I got it back, it was too late. But great to be on the podium.
"For race two, what can I say? The rear tyre felt like it punctured and after five laps, my race was finished. I carried on but the feeling was very scary and it was very difficult, but I raced for some points. After everything, I am happy; the bike and the Team are working very well and I'm looking forward to Oulton Park - as unlike the track here, I can remember much about it."
Superbike Results Race 2
POS / NAME / NAT / BIKE / LAPS / TIME / GAP
1 / Josh BROOKES / AUS / Honda - HM Plant Honda / 25:23.986 /
2 / Tommy HILL / GBR / Suzuki - Worx Crescent Suzuki / 25:24.377 / 0,391
3 / Stuart EASTON / GBR / Honda - Swan Honda / 25:31.098 / 7,112
4 / Ryuichi KIYONARI / JPN / Honda - HM Plant Honda / 25:31.132 / 7,146
5 / Martin JESSOPP / GBR / Ducati - RidersMotorcycles.Com / 25:31.249 / 7,263
6 / Michael LAVERTY / GBR / Suzuki - Relentless Suzuki by TAS / 25:31.775 / 7,789
7 / Michael RUTTER / GBR / Ducati - RidersMotorcycles.Com / 25:32.227 / 8,241
8 / John LAVERTY / GBR / Kawasaki - Buildbase Kawasaki / 25:34.364 / 10,378
9 / Alastair SEELEY / GBR / Suzuki - Relentless Suzuki by TAS / 25:36.204 / 12,218
10 / Gary MASON / GBR / Kawasaki - MSS Colchester Kawasaki / 25:36.226 / 0.012
11 / Yukio KAGAYAMA / JPN / Suzuki - Worx Crescent Suzuki / 25:41.493 / 17,507
12 / Dan LINFOOT / GBR / Yamaha - Motorpoint Yamaha / 25:42.270 / 18,284
13 / Peter HICKMAN / GBR / Yamaha - Ultimate Racing / Vision Yamaha / 25:48.625 / 24,639
14 / Steve BROGAN / GBR / BMW - Jentin Racing - BMW Motorrad / 25:53.942 / 29,956
15 / Chris WALKER / GBR / Suzuki - CW Racing / 25:57.343 / 33,357
Fastest lap: Lap 3
Tommy HILL GBR Suzuki - Worx Crescent Suzuki 1:14.976
British Superbike Championship points after 2 rounds
HILL 90, BROOKES 56, EASTON 50, ELLISON 41, SEELEY 40, KIYONARI 40, RUTTER 39,
JESSOPP 33, LAVERTY 32, LAVERTY 29, KAGAYAMA 25, MASON 17, LINFOOT 12,
BROGAN 10, HICKMAN 9.
---
It's Alive! Ducati Expands the Monster Family
with the new Mid-Level 796 and Monster Body Art Kits
Ducati's newest Monster arrives with ten additional color selections

Cupertino, Calif. April 19th, 2010 – Ducati North America is excited to announce the newest member of its internationally acclaimed Monster range- the Monster 796. The 2011 Monster 796 combines the top level components and style of the Monster 1100 with the user friendliness of the Monster 696. Priced at $9,995; it will be invading streets nationwide this June in white, black and Ducati red. All three colors share the lightweight Ducati trellis frame in red, along with red wheel striping.

The Monster 796's air-cooled engine produces a potent 87hp and 56lb/ft of torque, which is enough to propel the svelte 367lb bike to any destination in a rapid fashion. In the interest of rider comfort; the Monster 796 has adapted a comfortable new seat, higher handlebars and optional passenger grab handles to enable an optimum riding experience. Borrowing from its 1100cc sibling, the Monster 796 features a single sided swingarm and four piston Brembo brakes. These features combine with an APTC slipper clutch, blackened foot rests, and new five spoke wheels to make the ultimate middleweight Monster.

Arriving alongside the latest Monster are the new 'Monster Art' body kits for all three members of the Monster family; giving riders the chance to accessorize and customize the look of their bikes with ten all-new color choices.

The new Monster Art body kits allow Monster 696, 796, 1100 and 1100S owners to extend their personal style by changing up panels to suit any mood or event. Monster lovers can 'dress' their bikes in as little as ten minutes, giving a new look to their two-wheeled beauty each day. The Monster Art kit includes tank covers, a mudguard, a micro-bikini fairing and seat cover- everything needed to change the color of a Monster in rapid fashion.

The ten new color options include three vibrant solid colors, and seven historical Ducati liveries as follows:

• "Giallo Ducati" Ducati Yellow
• "Lilla Glamour" Lilac
• "Arancione Scrambler" Ducati Scrambler Orange
• "Ducati Corse" Inspired by the new Ducati Corse logo
• "Imola 72" In honor of the Imola 200 winning 750SS
• "Darmah" Modeled after the legendary black and gold striping of the late seventies.
• "Isle of Mann 79" A tribute to Ducati's 1978 Senior TT Win
• "Pantah" Ducati's iconic logo from the eighties
• "Mach 1" A vibrant red in the spirit of the 1960's
• "Sport 100" A historic blue from Ducati's of the past

The Monster Art panel accessories can be purchased at local Ducati dealerships from $599.99. For details on the Monster 796, and the Monster Art kits, please visit www.ducatiusa.com.
---
There's more! Go to Pit Lane News Previous Page

Also Visit: Fast Dates Calendar News • Iron & Lace Calendar News
Calendar Girl News • Meet the Models • Paddock Garage

Calendar Kittens, Paddock Garage, Screensavers, Iron & Lace Garage




MotorcycleSuperstore.com
Some of our Calendar Kittens can also at Playboy's website...


FREE! New Met-Art Model Galley Updated Daily - Stop Back Each Day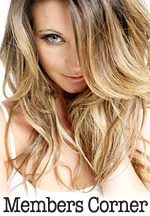 Hot Bikes, Sexy Kittens
Your Exclusive Grid Pass
also includes....
---
---
Bigger, Richer Than
AMA Pro Superbike!
New Lucas Oil Title Sponsor, $40,000 Purse for USBA Superbike Challenge Race at Miller WSB Weekend



TOOELE VALLEY, UTAH (April 16, 2010) — Miller Motorsports Park announced today that Lucas Oil will be the title sponsor of the race formerly known as the Larry H. Miller Superbike Challenge, the support race to the Lucas Oil Utah USA Round of the FIM Superbike World Championship presented by HANNspree.

The Lucas Oil Superbike Challenge, which will be sanctioned by the American Motorcyclist Association (AMA) and operated by the Utah SportBike Association (USBA), will be comprised of two USBA classes, GTO and GTU, each of which will have a separate 30-minute race. A total purse of $40,000 is being offered for the two races. The GTO race will pay $6000 to win, with $4000 for second, $3500 for third, $2500 for fourth and $1800 for fifth, paying down to $200 each for 12th through 16th. The GTU race will pay $5000 to win, with $3000 for second, $2500 for third, $1500 for fourth and $1000 for fifth, paying down to $200 each for 11th through 16th.
This is significantly more money per class, $20,000 each, than the increased $15,250 total purse announced by AMA / DMG Pro Racing last week for their Pro Superbike Class at their remaining events this season.

All riders competing in these USBA races must be AMA license-holding, Expert-level riders. The entry fee will be $200 per race. Entrants can register and obtain USBA rules and regulation at www.SuperbikeChallenge.com. Each race will be limited to 40 entries.

The GTO race is open to motorcycles of unlimited displacement and origin, with forced induction (e.g., turbo- or super-charging) allowed only for bikes under 750cc displacement. The GTU race is open to bikes that are (a) up to 430cc, two or more cylinder, two-stroke, unlimited origin; (b) up to 550cc, two or more cylinder, two-stroke, if the frame is from a motorcycle manufactured for street use in North America; (c) up to 550cc, single-cylinder, two-stroke, unlimited origin; (d) up to 675cc, three-cylinder, four-stroke, liquid-cooled; and (e) up to 640cc, four-cylinder, liquid-cooled; (f) up to 850cc, two-cylinder, four-stroke, four or more valves per cylinder, liquid-cooled; (g) up to 900cc, three or more cylinder, four-stroke, air-cooled; (h) unlimited displacement, air-cooled, two-cylinder, four-stroke, two or three valves per cylinder; or (i) unlimited displacement, single-cylinder, four-stroke, unlimited origin. Forced induction (e.g., turbo- or super-charging) is not allowed in GTU.

To purchase tickets or for more information about the Lucas Oil Utah USA Round of the FIM Superbike World Championship presented by HANNspree, visit the dedicated event website at www.SBKUSA.com or call (435) 277-RACE (7223).

For information on Lucas Oil Products, visit their website at www.LucasOil.com. For information regarding the Utah SportBike Association, visit their website at www.UtahSBA.com. For information regarding Miller Motorsports Park, call 435-277-RACE (7223) or visit the track's website at MillerMotorsportsPark.com.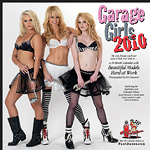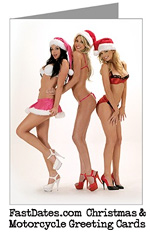 SI Swimsuit 2010 Magazine
Click to Order
---
MotoGP Grand Prix of Japan postponed due to Icelandic Volcano
April 19th - Due to the recent volcano eruptions in Iceland and international air traffic from Europe coming to a standstill as a result, the ruling parties in MotoGP have agreed to postpone the Grand Prix of Japan due to be held on April 25th. The proposed date for the Grand Prix of Japan is set on October 3th 2010.
The next race for all MotoGP fans on the calendar will be the Grand Prix of Jerez, Spain on May 2nd.


KTM RC8R



Aprilia RSX1000


Kawasaki Z1000
---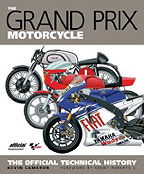 Kevin Cameron's
New Book!
by America's Favorite
Motorcycle Technical Guru
---


Calendar Show Debute
July 18th 2010
of Recording Star
Singer / Songwriter
Sara Haze!
This exciting new Soulful Pop Rocker will knock your socks off!

Click to hear and order Sara's latest CD!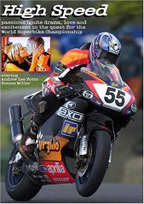 High Speed - the Movie
The best motorcyce racing movie ever made! Filmed on location at World Superbike, this an exciting romantic drama staring beautiful actress Sienna Miller.


Erotica Archives
FREE New Model
Galley Updated Daily
Warning Contains Nudity
---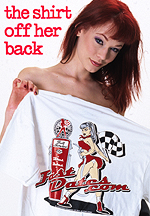 Order the Official
FastDates.com &
LA Calendar Bike Show
T-Shirts!
---
Kawasaki Wins LeMans
24 Hour Endurance
Lemans, France April 19th - Kawasaki Team GSR won the first round of the 2010 Qtel FIM World Endurance Championship. With 11 laps of separation from the former champion Yamaha Austria Racing Team, Kawasaki's Da Costa, Olivier Four and Gregory Leblanc set the pace the entire weekend by leading all the qualifying sessions and taking the race lead after only a few laps. This win represents the first 24 Hour Le Mans victory for Kawasaki since 1999.
The 33rd running of Le Mans produced a tri-color podium in terms of manufacturers - Kawasaki, Yamaha and Suzuki. The Yamaha team of Gwen Giabbani, Igor Jerman and Steve Plater put in an incredible performance during the early stages of the race, and after leading the race for several laps it appeared the Yamaha team was having a repeat performance of the 2009 season. Unfortunately a mechanical issue with the rear wheel forced a stop, and the team was hampered further by overheating problems late into the night. Despite repeated pit stops and interruptions, they were able to successfully fight back and hold onto a second-place podium finish.

The Yamaha Austria Racing Team was able to hold off RAC 41 City Bike of Gregory Junod, Greg Black and Olivier Depoorter towards the end, and finished four laps ahead of Suzuki. Trailing four laps behind Yamaha was the RAC 41 City Bike of Gregory Junod, Greg Black and Olivier Depoorter. The Suzuki team rode a flawless race, capitalizing on problems plaguing their competitors and taking a surprising yet well acquired podium finish.

This year's Le Mans was a race full of mechanical problems which hardly spared anyone. The Michelin Power Research Team bike was sidelined due to serious engine trouble, and the BMW-Michelin was severely slowed due to problems with its electronics. Honda's 99 BMP Elf was also slowed by electrical issues early in the morning, with over 75 minutes spent in the pits attempting to correct it.
Le Mans 24 Hour Results:
1. GSR - Kawasaki - Da Costa J, Four O, Leblanc G - 24:00:47.253, 828 Laps
2. Yamaha Austria Racing Team - Jerman I, Martin St, Giabbani G - 24:02:22.100, 817 Laps
3. Rac 41 City Bike - Junod G, Black G, Depoorter O - 24:00:52.743, 813 Laps
4. Yamaha France GMT 94 Ipone - Checa D, Lavilla G, Foray K - 24:01:17.063,808 Laps
5. R.T. Motovirus Racing - Jond F, Mizera E, Grarre W - 24:01:10.368, 803 Laps
6. Bolliger Team - Saiger H, Stamm F, Chabosseau F - 24:02:21.683, 802 Laps
7. Infini Power Bike Troyes - Dupuis E, Holub F, Hiernaux K - 24:00:55.661, 793 Laps
8. BMP Elf 99 Racing Team - Daemen W, Cudlin D, Lagrive M - 24:01:59.630, 780 Laps
9. Motobox Kremer - Sherrer M, Gaziellollo F, Paavilainen T - 24:00:57.085, 775 Laps
10. Team Flembbo - Jardin T, Guyot T, Barbancon X - 24:01:05.513, 773 Laps
Carl Fogarty and Other World Superbike Heros Return to Action in New WSB Video Game
Want to race like Carl Fogarty? Or even race as Carl Fogarty? Well, now is your chance.
Foggy heads up the innovative Legendary Roster on the new SBK X Superbike World Championship videogame, which will be launching in the UK in May 2010 on PlayStation 3, Xbox 360, and PC DVD.
Carl was in London to launch SBK X to the gaming community and was blown away by his first impressions.

He said: "I could not believe how realistic the game was, down to the actual bumps at specific corners of the track. They have even managed to capture my riding style. I have never been a big gamer but this is addictive and I will be back on it out at home, because I crashed a lot at the demonstration. The Legendary Roster is a great idea and I'm sure players will enjoy racing as me against the likes of Bayliss and Spies and Toseland."

The game from renowned Italian developer, Milestone Studios, and published by Black Bean Games is now in its fourth generation and SBK X harnesses the thrills and exhilaration of this international racing series in bullet-fast, high-definition glory.

UK distributors, Tradewest Games Ld, said: "The challenge for the developer has always been to digitally recreate what are essentially two purely analogue machines, working in perfect unison: the rider and the bike. For example, the rider's position affects cornering, acceleration and braking, whilst the bike's weight has to be shifted and power carefully applied at the rear wheel to deliver the blistering speeds these bikes are capable of on the tracks.

"Most importantly, Milestone have worked all this control into a simple and accessible arcade mode, making it possible for anyone to pick up and play, but with enough depth and detail to satisfy committed petrol heads and bike tuners thanks to the full simulation mode."

A spokesperson for Black Bean said: "Other than the regular edition of the game, scheduled for release in late, gamers will have the opportunity to grab an absolutely exclusive copy of the Special Edition, which will feature a unique Legendary Roster filled with the greatest World Superbike Series stars. Every bike enthusiast can ride as Carl Fogarty, also known as King Carl, on his powerful Ducati 996, or jump in the saddle of the last year Yamaha R1 of Ben Spies. Past versus present, ageless glories versus new heroes. Regardless of the rider you choose, you'll ride as a real Legend!"

Here is the complete list: Pierfrancesco Chili, Katsuaki Fujiwara, Max Biaggi, Yukio Kagayama, Aaron Slight, Colin Edwards, Ben Bostrom, James Toseland, Neil Hodgson, Carl Fogarty, Troy Corser, Troy Bayliss, Lorenzo Lanzi, Ben Spies, Tom Sykes, Akira Yanagawa, Gregorio Lavilla.
Other features: 16 player multiplayer; 14 tracks; Career mode with almost 90 different bikes and challengers; Brand new Arcade section of the game for two new game modes and extended replayability; all the tracks of 2009 and 2010 season. Price: £39.99

For all the latest news on SBK®X click on http://blog.milestone.it/
New Suzuki
MotoGP Videos
The first of this season's Rizla Suzuki MotoGP videos are now available for you to view on www.rizla-suzuki-motogp.co.uk

In the first two films that have been published on the site you can see the interviewing skills of Loris Capirossi and Alvaro Bautista, as each rider interrogates the other about MotoGP and much more.
Go to:
Rizla-Suzuki-MotoGP.co.uk
Bridgestone Motorcycles to be showcased as Classic Club at AMA Vintage Motorcycle Days
Special display to feature rare 1960s-era Bridgestone motorcycles and memorabilia
PICKERINGTON, Ohio -- The American Motorcyclist Association (AMA) is pleased to announce that Bridgestone has been selected as the Classic Club for the 2010 AMA Vintage Motorcycle Days, July 9-11, at the Mid-Ohio Sports Car Course in Lexington, Ohio.
The selection of the Classic Club complements the announcement of Marque of the Year for AMA Vintage Motorcycle Days, which for 2010 is Husqvarna. By honoring a Classic Club, the AMA continues a long-standing tradition of recognizing the many brands that are represented at America's grandest celebration of motorcycle heritage.
As the Classic Club, the Bridgestone Motorcycle Club will be featured in a special tent on the grounds of Mid-Ohio, and visitors will have a chance to see bikes, memorabilia, vintage dealer signs and much more relating to the rare Japanese brand.
"Though most people know Bridgestone today for tires, the company produced a line of well-regarded motorcycles in the 1960s that gained a strong following among many enthusiasts for their light weight, good power and the company's emphasis on technological advancement," said Tigra Tsujikawa, AMA special events manager. "The Bridgestone Motorcycle Club has done amazing work preserving many of these fine bikes, and I'm sure many enthusiasts have never seen more than one or two machines together before. That will change this year at the Classic Club tent."
Club organizer Randy Gibbon, who is working with fellow enthusiasts Larry Young and Larry Vancil, said the group is excited to spread the gospel of Bridgestone to the thousands of people at AMA Vintage Motorcycle Days.
"We're just a group of people, from enthusiasts to former dealers of the brand, who really fell in love with Bridgestones back in the day," Gibbon said. "Most people don't realize it, but they really were amazing machines -- beautiful, dependable and powerful. I can remember back when I was in school, my Bridgestone 350 could win against almost anything stoplight-to-stoplight."
Gibbon is aiming to amass perhaps the most impressive gathering of vintage Bridgestones from the East Coast and Midwest, with the goal of having at least one of every significant model the company produced, all on display in one place. "We've identified a lot of the best restorations out there, and I know people will just love seeing them," he said.
Bridgestone first entered the U.S. market circa 1960 with the Bridgestone 7, a 50cc, fan-cooled, single-cylinder two-stroke. The company grew through the 1960s with an expanding line of technologically advanced motorcycles up to 350cc, but never got its marketing into gear to compete with other Japanese brands. Though its larger machines compared favorably to competitors' machines, the company moved away from making motorcycles by 1971 to concentrate on other products, notably tires, which are sold the world-over today.
Proceeds from AMA Vintage Motorcycle Days benefit the AMA Motorcycle Hall of Fame. The goal of the Hall of Fame, located on the campus of the AMA in Pickerington, Ohio, is to honor the distinguished men and women whose competitive spirit, passion, vision and entrepreneurship have played a vital role in shaping the sport, lifestyle and business of motorcycling. For more information, call (614) 856-2222, or visit the Hall of Fame's website at MotorcycleMuseum.org.
Tickets to AMA Vintage Motorcycle Days are available at MidOhio.com.