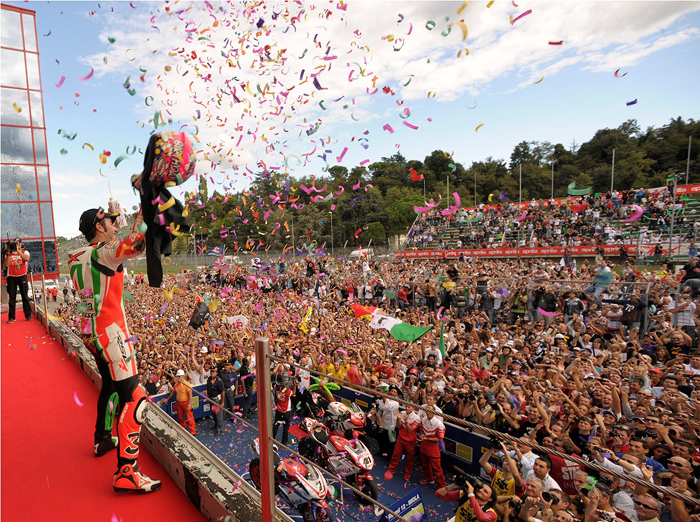 Max celebrates his 2010 World Superbike Championsjip win on the podium after Race Two with his Italian fans who have spilled onto the Imola track from the Aprilia grandstand across the track. Click to GO BIG.

Hannspree FIM Superbike World Championship, Imola Italy, Round 13 of 18

Max Biaggi & Aprila's first World Superbike Rider's Championship
Carlos Chca scores Double Wins for Althea Ducati at Classic Imola Circuit

Imola, Italy, Sept 24-26th 2010 - Max Biaggi (Aprilia Alitalia) did enough during a tough Imola race day to earn his, Aprilia's and Italy's first Riders' World Championship in WSBK. Biaggi had to work hard for his title on home soil, finishing in 11th place in race one and enduring another dramatic race to fifth that finally gave him the title. Once his only title rival, Leon Haslam (Suzuki Alstare), was forced out of race two at mid-race distance Biaggi did not need to finish to be crowned champion, but he crossed the line fifth in any case, to the roars of the 69,000 strong weekend crowd. Biaggi now has 413 points to Haslam's 350, with one round and a maximum of only 50 points remaining.

Carlos Checa (Althea Racing) won both Imola races, the first after a race-long fight, the second after breaking away early. He is now only 14 points behind the injured Jonathan Rea (Hannspree Ten Kate Honda) in the fight for an eventual third place, with Rea not racing today and also not sure if he will be racing in the final round or not. Cal Crutchlow is in overall fifth, 35 points behind Checa, posting tenth and third places today. Haga's double podium today puts him one point behind Crutchlow, in sixth. James Toseland (Yamaha Sterilgarda) is seventh, but only three points up on Sylvain Guintoli (Suzuki Alstare) due to two crashes and non-finishes today.

Raceday in Italy was all about Biaggi and Aprilia, but in one way the job is not quite finished, as the Manufacturers' Championship is still to be decided at the final round, with Aprilia currently 41 points ahead of Ducati.

Max flip-flops the RSV4 through the front straight chicane on his way to 11-5 finishes, not grat finishes, but more than enough when points challenger Leon Halsem had his Alstare Suzuki blow up while fighting Checa for the lead in Race 2.
Max Biaggi: "I'm so happy, it's a big emotion through all my body. This is fantastic. It's like a dream come true, I never stopped to dream to make it happen. It was always in my mind. In fair conditions I expected it myself, OK this year we at Aprilia did a good job, there are tough riders out there, I don't want to take anything away from them, some are more consistent than others but they are all fast and this championship is very competitive. I had so many problems in Race 1, off the track, on the track, the bike sideways but I didn't crash.
It was very tough, for sure we didn't get the best set-up here at Imola, it's not an easy track but I never stopped to try. In Race 2 we changed the bike and I attacked from the first lap. This is a really great day for me, for all my team, for Aprilia Alitalia, my sponsors, everyone who supported us to make this dream come true. We really made it happen."
See Max Biaggi's SBK Championship Success on YouTube
Welcome to Autodromo Internazionale Enzo e Ferrari Dino Ferrari di Imola!
We love the Edelweiss Motorcycle Tours, especially across Europe. Their new Ducati sponsored Edelweiss Imola tour this year across beautiful Tuscany in Northern Italy, starts off with a visit to the Ducati factory in Bologna to pick up new Multitstrada 1200s, and ends the following weekend at the Imola World Superbike races. This was a must-do working vacation for any hardcore sportbike enthusiast! We had never been to Imola before, and were excited to find it was another classic european race circuit like Monza, Le Mans and Nuremberg Ring, set in a beautiful forest in the middle of the city. We picked up our Media Credentials in the middle of town at the local town hall, then crossed a nearby bridge half a block away over a river right into the track's Paddock Area.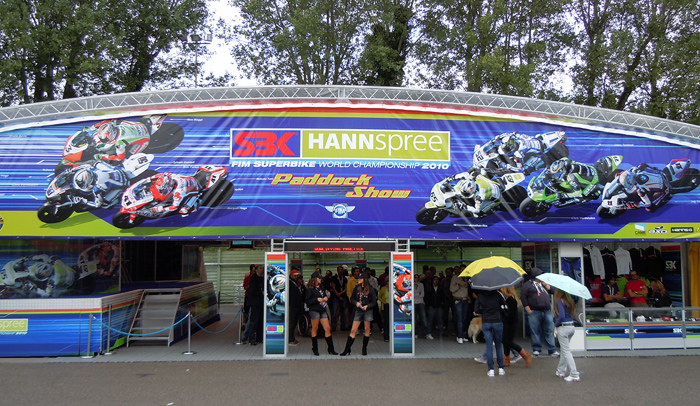 The Paddock at all European SBK World Superbike races has all the factory race transporters backed up to the garages, the Pirelli tire transporters and changing facilities, the team hospitality trucks and tents which serve lunch to the team personnel and their special guests, and the SBK Paddock Show. The Paddock Show is the center point for Spectators who have purchased a Paddock Pass. It displays replicas of all the factory race bikes, features Playstation SBK video games and a race simulator, the SBK apparel store, and let's you sit with the winning riders as they are interviewed by SBK's Jillian Thomas or Kel Edge after each race. Many of the factory riders also appear for autograph sessions in the Paddock Show or in front of their opened Team Garages on Pit Lane during the lunch break Pit Walks which is also available to paddock Pass Holders.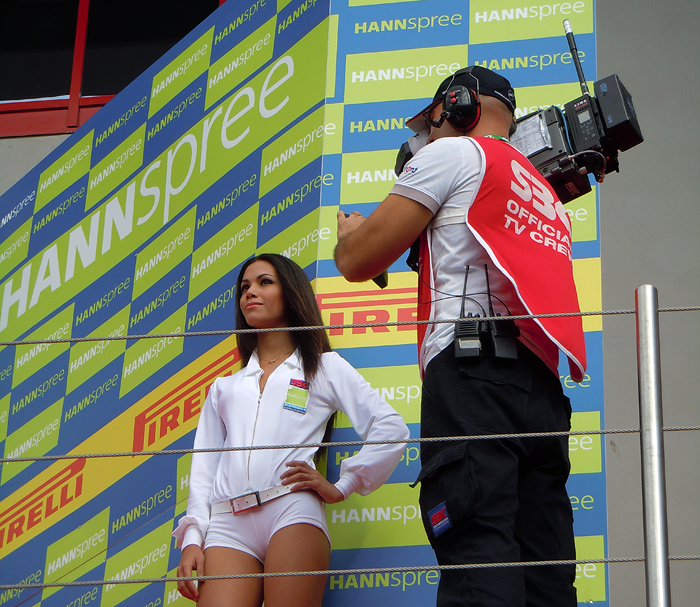 Once it came to action on the track our Ducati Grandstand ticket provided by the Edelweiss Tour was the best seat in the house. Located right across from the Pits on the Front Straight, the front straight grandstands had 2 huge video screens mounted atop the Pit Garages facing towards us to watch all the track action live from the SBK TV broadcasts. So you never missed a moment of the action from Friday Practice, to Saturday Qualifying & Superpole, to Sunday's races including a 1 hour pre race show. You also got all the pre race programming including visits with the riders in their garages and the mechanics working on the bikes, to close up looks at the beautiful SBK and Alfa Romeo Girls.
Making the Front Grandstand seating even more exciting, unlike most tracks, Imola has installed its "Variante Bassa" which translates to "Low Chicane" in the middle of the Front Straight where much of the race action from passing, crashing and overrunning the chicane into the gravel traps takes place. After experiencing the viewing and racing action that Imola's Front Straight chicane adds for spectators, we'd like to see every race track in the world adapt a similar approach. If all a front straight grandstand ticket purchases you is a quick look of racer going past at 150mph in view for just a few seconds, then you're better off staying home and watching the race on TV. Whereas Imola gives you see all the action, all weekend long, on the track right in front of you and on the Big Screen displays. It is fantastic. We sat in the Ducati Grandstands for all the races and never once used our SBK Track Photographer's Pass. See Imola's Variante Bassa on YouTube
Another cool think about Imola, after the 2nd Superbike Race on Sunday the track's front straight was opened to all the spectators so they could come over to the Victory Podium and celebrate with Max Biaggi his new World Superbike Championship.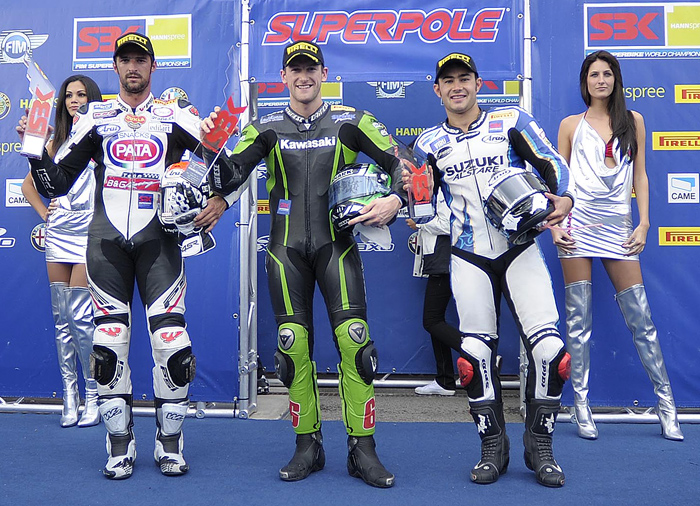 Sykes masters the conditions to take Superpole win for Kawasaki
Imola, Saturday 25 September 2010 - Kawasaki took its first Superpole win since 2007 when Tom Sykes (Kawasaki Racing Team) lapped the damp Imola circuit in 2'07.341, holding off a late charge from Pata B&G Aprilia rider Jakub Smrz. Sykes is now the seventh rider to have earned a pole position in 2010, in 12 rounds so far. Championship challenger Leon Haslam (Suzuki Alstare) went third and the last place on the front row will go to local regular, Luca Scassa (Supersonic Ducati). This is Scassa's first front row in WSBK racing.

The second row for Sunday's races will be headed up by Lorenzo Lanzi (DFX Corse Ducati), with the smooth riding-style of Troy Corser taking him to sixth fastest for the BMW Motorrad Motorsport Team. Max Biaggi (Aprilia Alitalia) was seventh fastest and starts the races from the second row, as he tries to win the championship tomorrow. Eighth was the second official BMW, ridden by a former race winner here, Ruben Xaus.
In damp conditions Superpole two was treacherous and Carlos Checa (Althea Racing) fell from his big vee-twin exiting a chicane, as did many other riders. Fastest going into Superpole, Carlos was therefore ninth fastest overall, ahead of the factory Ducati Xerox machine of Michel Fabrizio.

The third row was rounded out by Hannspree Ten Kate Honda rider Max Neukirchner and Cal Crutchlow (Yamaha Sterilgarda). Crutchlow was on track to enter Superpole three, but ran off track without falling at the first Rivazza corner.

Tom Sykes: "Hopefully it's my first pole of many! You know it's fantastic that Kawasaki has managed to get a pole position. Coming into the Superpole we struggled a little bit because it was the first time in the wet, but the team really worked hard through the three sessions and when it counted at the end we had the best package to work with, so hopefully I can repay them tomorrow in the races!"

Jakub Smrz: "It was a really nice result for me, because it's my first time on the Aprilia in the wet. It was very difficult, I'm still struggling a bit with the set-up of the new bike, but today was really good and really close. I can't change the conditions anyway, so everybody will be in the same boat."

Leon Haslam: "It was quite sketchy out there, the first lap with the new tyre wasn't too bad but there were a lot of slippery crashes. It's the first time I've been in a wet weather situation with the Suzuki so to have put it on the front row, I'm quite pleased with that. I've been third in the dry and third in the wet here so it gives me a good chance of getting onto the podium tomorrow. I just want to say thanks to the Alstare boys, they've done wonders all year, I hope to repay them with a win."

Superpole Times: 1.Sykes T. (GBR) Kawasaki ZX 10R 2'07.341; 2.Smrz J. (CZE) Aprilia RSV4 Factory 2'07.392; 3.Haslam L. (GBR) Suzuki GSX-R1000 2'08.273; 4.Scassa L. (ITA) Ducati 1098R 2'08.427; 5.Lanzi L. (ITA) Ducati 1098R 2'08.490; 6.Corser T. (AUS) BMW S1000 RR 2'09.842; 7. Biaggi M. (ITA) Aprilia RSV4 Factory 2'09.924; 8.Xaus R. (ESP) BMW S1000 RR 2'10.482; 9.Checa C. (ESP) Ducati 1098R 2'11.117; 10.Fabrizio M. (ITA) Ducati 1098R 2'11.130; 11. Neukirchner M. (GER) Honda CBR1000RR 2'11.150; 12.Crutchlow C. (GBR) Yamaha YZF R1 2'11.271; 13.Byrne S. (GBR) Ducati 1098R 2'11.395; 14.Rea J. (GBR) Honda CBR1000RR 2'11.558; 15.Haga N. (JPN) Ducati 1098R 2'11.601; 16.Guintoli S. (FRA) Suzuki GSX-R1000 2'11.706; etc.

Privateers take the top two steps of the Podium in Race One for a Ducati 1-2-3. Who needs a Ducati factory team in 2011? Lanzi's DFX Corse team will swith to Aprilia RSV4s for next sason, though.
Superbike Race 1
Carlos Checa (Althea Racing Ducati) put in a cool-headed win despite great pressure from eventual fifth place man Leon Haslam (Suzuki Alstare) in the final few laps. Haslam ran on trying to pass Checa into the first Rivazza corner of the final lap, and dropped back as a result, allowing Lorenzo Lanzi (DFX Corse Ducati) to finish second and Noriyuki Haga (Ducati Xerox) to go third. Jakub Smrz (Pata B&G Aprilia) was fourth and long-time race leader from pole, Tom Sykes (Kawasaki Racing Team), was sixth, ten seconds down on the winner. Haslam was fifth.

Carlos Checa: "Fantastic race, we struggled yesterday for qualifying in the wet but today it was more hard for the Ducatis and the top guys because it's not easy trying to pass and everyone is going fast in the beginning. I didn't want to make any mistake. Right to the very end I was pushing quite strong, at the end I didn't expect Haslam to push so strong. I saw him braking very late, but I was able to have a clean track and finish a special and nice victory. This was like a home race for the team so a big race for them."
Lorenzo Lanzi: "Today was a very beautiful day for me, an Italian on the podium so fantastic. My team have worked very well this weekend, conditions were difficult, rain no rain, so it was very strange. Yesterday in Superpole I worked a lot because I wanted to finish on the podium in the race, which is important for next year. I was in the lead for a few laps, which was very good, It's been so long I don't remember what it's like!

Noriyuki Haga: "It's a very good result after a really tough race, because also conditions were hard by getting hot: And I was starting from 14th on the grid. Here the first lap is very dangerous but I was looking for a good pace for the race, finally I could not catch up with Lorenzo, but I was very happy with the result. Like last year, this year I went well at Imola, the top 3 were all Ducati bikes so I am very happy."
Race 1 Highlights on YouTube.com

Superbike 1 Results (with Pirelli Race Tyre Selection - Front/Rear): 1.Checa C. (ESP) Ducati 1098R 38'27.631 (161,708 kph) (C/A); 2.Lanzi L. (ITA) Ducati 1098R 1.171 (B/A); 3. Haga N. (JPN) Ducati 1098R 1.472 (A/A); 4. Smrz J. (CZE) Aprilia RSV4 Factory 6.691 (B/A); 5. Haslam L. (GBR) Suzuki GSX-1000 9.584 (A/A); 6. Sykes T. (GBR) Kawasaki ZX 10R 10.979 (C/A); 7. Fabrizio M. (ITA) Ducati 1098R 15.023 (A/A); 8. Byrne S. (GBR) Ducati 1098R 15.913 (B/A); 9. Guintoli S. (FRA) Suzuki GSX-R1000 17.025 (B/B); 10. Crutchlow C. (GBR) Yamaha YZF R1 20.795 (B/A); 11. Biaggi M. (ITA) Aprilia RSV4 Factory 21.243 (B/A); 12. Xaus R. (ESP) BMW S1000 RR 25.860 (B/B); 13. Scassa L. (ITA) Ducati 1098R 31.551 (A/A); 14. Neukirchner M. (GER) Honda CBR1000RR 31.689 (C/B); 15. Corser T. (AUS) BMW S1000 RR 44.349 (B/B); 16. Sandi F. (ITA) Aprilia RSV4 1000 F. 58.693 (B/A); 17. Lowry I. (GBR) Kawasaki ZX 10R 1'10.388 (A/A); 18. Baiocco M. (ITA) Kawasaki ZX 10R 1'13.648 (C/A); 19. Lai F. (ITA) Honda CBR1000RR 1'15.939 (C/A)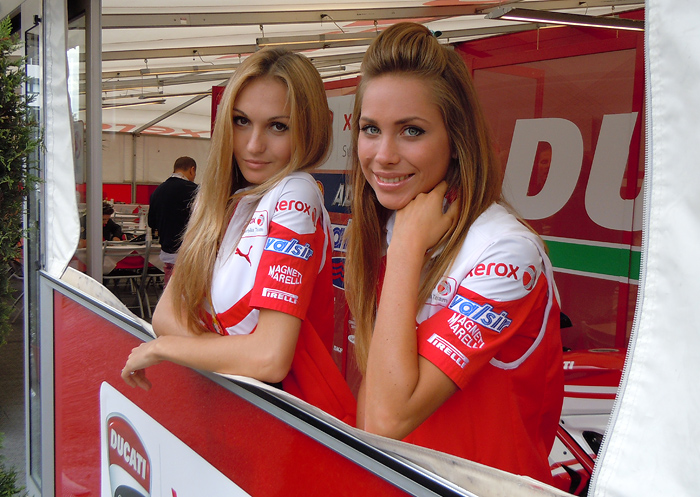 Carlos leads Lanzi and Haga through the front chicane in a Ducati 1-2-3.
Superbike Race 2
Leon Haslam's hopes of taking this year's Superbike World Championship title ended in the second race at the penultimate round at Imola in Italy today. The Suzuki Alstare rider started the race in second place behind fellow countryman Tom Sykes (Kawasaki) and was battling with the lead group after seven laps, but went in a bit too hot at the final chicane and had to go across the gravel trap. He rejoined the track in sixth place and was fighting his way up again when he suffered with a mechanical issue that saw the bike trailing a huge cloud of oil smoke, possibly connected to his off-track excursion.
Tom Sykes on the Paul Bird team factory Kawasaki, for the second time, showed true competitive pace on his Kawasaki Racing Team machine, leading the first four laps from Pole, before dropping back to still finish a strong 4th.
Checa was a clear race winner and new lap record holder in race two, setting a new best of 1'48.877, while Noriyuki Haga (Ducati Xerox) and Cal Crutchlow (Yamaha Sterilgarda) took podium finishes in second and third place respectively. Leon Haslam had been in a strong position to take the championship all the way to France and the final round, but when his engine let go, the championship was over there and then.

Carlos Checa: "It's a fantastic weekend, I can't remember one like that. It was a very good job by the team. Yesterday I was struggling on the wet, but today they were two exciting races, more the first than the second. But the second I could see that I could win, I just had to keep my concentration. Anyway it was fantastic, for all my team, for Ducati, for everyone here, congratulations to Max for the title and a shame for Leon Haslam."

Noriyuki Haga: "I am very happy today, and the bike was much better than in the first race. I was approaching Carlos in the last laps but couldn't catch him. Now I try my best at Magny-Cours to improve my position."

Cal Crutchlow: "After a tough race 1 for me, to come from 12th on the grid with such close racing this weekend and such a depth of field was a very good result. I really had to work for it so all credit to Yamaha Sterilgarda, they did a good job for me especially in the second race. We made a few changes in the meantime, it was a bit of a gamble but a good job all round."
Leon Haslam - Race 1: 5th, Race 1: DNF: "It is frustrating that it has ended the way it has because I was hoping to take the fight to Magny-Cours, but that's racing. We always knew it was going to be a hard task because Max's lead in the points was so great, but while there was hope, we kept fighting. I should've won the first race and I would've won it if I hadn't made a mistake on the last lap. I was chasing Carlos and confident that I could pass him and take the win. I had a bit of a lunge, but lost the front a bit and that was that. I managed not to crash, but lost some positions. I saw that Max had only finished 11th, so at least the fight would carry on and maybe I could get a podium and Max would have another low finish.
"I was chasing Tom Sykes in race two. He was fast on the straights, but holding me up in the turns, so I thought I'd have a go at him in the final chicane. I went for it, but got in a bit too hot and had to straighten up and go across the gravel. I rejoined the track and probably let too many people pass before getting back up to speed. I was using the same bike as race one and it had been OK at the end of the race, so there were no thoughts of changing it for race two. The set-up was the same, but the bike felt different and I knew something was up, but my first thought was that it was a tyre problem. When something happened (the engine putting out a huge smoke screen forcing following riders off the track) I pulled off the track as soon as I could.
"Obviously, I hadn't wanted the title fight to end this way, but I knew that this weekend was all about having to go for it - and that's what I did. I am a bit ticked off because this is only the second race weekend when I have not been on the podium. So I better make up for it in Magny-Cours by winning both races!"
Race 2 Highlights on YouTube.com

Superbike Race 2 Results: 1.Checa C. (ESP) Ducati 1098R 38'24.452 (161,931 kph); 2.Haga N. (JPN) Ducati 1098R, 2.129; 3.Crutchlow C. (GBR) Yamaha YZF R1 3.926; 4.Sykes T. (GBR) Kawasaki ZX 10R 5.762; 5.Biaggi M. (ITA)Aprilia RSV4 Factory 7.025; 6.Byrne S. (GBR) Ducati 1098R 12.147; 7.Lanzi L. (ITA) Ducati 1098R 14.212; 8.Guintoli S. (FRA) Suzuki GSX-R1000 18.029; 9.Xaus R. (ESP) BMW S1000 RR 18.249; 10. Scassa L. (ITA) Ducati 1098R 19.446; 11.Corser T. (AUS) BMW S1000 RR 23.674; 12.Neukirchner M. (GER) Honda CBR1000RR 34.804; 13.Sandi F. (ITA) Aprilia RSV4 1000 F. 53.540; 14.Lai F. (ITA) Honda CBR1000RR 1'03.102; 15.Baiocco M. (ITA) Kawasaki ZX 10R 1'07.185; 16.Lowry I. (GBR)Kawasaki ZX 10R 1'08.926
Pirelli: Race Tyre Selection (Front/Rear): All riders on same solutions with the exception of Corser, Xaus, Guintoli and Neukirchner who changed to the "A" rear for Race 2.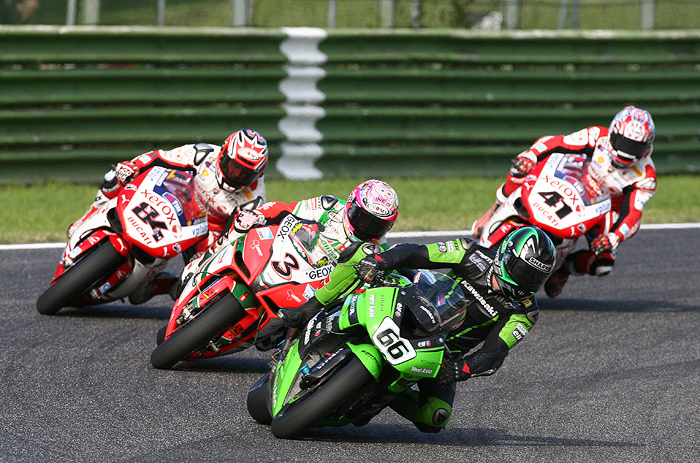 Tom Sykes on the factory Paul Bird Kawasaki headed the world's best at Imola. Next season they will have the all new more competitive 2011 ZX10.
A Dream Weekend for Kawasaki Racing Team
Tom Sykes put in an outstanding performance today with a sixth and fourth place to conclude a 'dream' weekend for the Kawasaki Racing Team at the famous Italian circuit of Imola. After achieving a spectacular pole position in Saturdays Superpole in turmoil weather conditions, Sykes had an amazing start off the line and led race one for a period of eight laps before settling for a successful sixth place. Race two he once again shot to the front and led for another five laps before the eventual double-race winner Carlos Checa, overtook and left Sykes to battle for the podium with Cal Crutchlow and Noryuki Haga. Sykes eventually had to settle for a fantastic fourth place, the best result for Kawasaki in years.

The twenty-five-year old has continued his thriving momentum over the past two races with a total of forty three points in four races taking him to fourteenth place in the Championship where he is only three points behind Ruben Xaus in thirteenth.

Ian Lowry from Moira, Northern Ireland had not raced at the Imola circuit before and struggled to adapt to his ZX-10R machine to the layout and tricky weather conditions. Lowry completed both 21-lap races just outside of the points, but managed to enjoy his experience racing amongst the extremely competitive world class racers.
Tom Sykes: "I don't think we could have hoped for anything more this weekend. We've had a pole position and a fourth and sixth place and I think we have proved now that we are in the same league. I am so happy but I am also trying to keep my feet on the ground. I just love racing on empty tarmac which I had a taste of today and loved it. It's a great result for the PBM Team and Kawasaki and I feel like I am in a dream, I certainly didn't expect this when I came here. The guys have given me a great package and I am so happy I have been able to repay them with great results."
Paul Bird – Team Owner: "I'm over the moon with Tom's performance this weekend and am very proud that we have finally been able to deliver the results we've been working so hard for since the PBM and Kawasaki partnership began two years ago. It's great for Kawasaki to be running at the front of the World Superbikes again and we hope to maintain this at Magny Cours and ongoing with the new bike development in 2011. It was a hard job for Ian this weekend as Imola is not a circuit which is easy to adapt to and he also had very limited amount of time on the bike in the dry. It's important in his position to learn from his experience and to bring that on to the next and final race of the season."


Superbike Rider's Points (after 12 rounds of 13): 1. Biaggi 413; 2. Haslam 350; 3. Rea 288; 4. Checa 274; 5. Crutchlow 239; 6. Haga 238; 7. Toseland 187; 8. Guintoli 184; 9.Fabrizio 169; 10.Corxser 165. Manufacturers: 1. Aprilia 433; 2. Ducati 392; 3.Suzuki 379; 4.Yamaha 307; 5.Honda 305; 6. BMW 201; 7. Kawasaki 100.

Michele Pirro went fron 4th to 1st place in the last corner of the last lap.

World Supersport 600cc - Points leaders Laverty takes Sofuoglu in Final Corner, Pirro Wins
Michele Pirro from the Hannspree Ten Kate Honda team took his first World Supersport race win, on home ground, after a last corner clash between the two main championship contenders allowed him to sweep past and cross the line unopposed. He moved up to fifth on the championship rankings, on 91 points. He had qualified in third place, on the front row.
Sofuoglu (54) and Laverty were this close trading the lead the entire race in their battle for the Supersport Championship, right down to the last corner where Laverty attempted an inside pass over this curbing which took both riders out.
Pole man Kenan Sofuoglu (Hannspree Ten Kate Honda) and second fastest qualifier Eugene Laverty (Parkalgar Honda) were the long time leading duo, swapping the advantage with regularity. A deep lunge by Laverty at the final chicane, in an attempt to pass Kenan at the flag, saw him fall and take out Sofuoglu as well, the riders tumbling with their machines to halt just metres from the finish line. They each restarted, Sofuoglu was quickest to get going and he crossed the line 2.888 seconds after Pirro, but crucially ahead of Laverty, who was classified third.
3rd place runner at the time Chaz Davies (Triumph BE-1 ParkinGo) who was ahead of Pirro,might have been given Triumph its first win it World Supersport, but pulled off the track on the last lap with a possible mechanical issue.
The main outcome of the way the race finished is that Sofuoglu and Laverty will continue their battle for the 2010 Supersport World Championship crown all the way to the final round, in France, next weekend. Sofuoglu now has 243 points to Laverty's 227, a difference of 16 points with a maximum of 25 to play for.
Michele Pirro, Hannspree Ten Kate Honda CBR600RR: Race Winner - Points 5th overall. "I am so happy to have won because this is my home race and the rest of the season has not been very good. OK, I was able to win because Kenan and Eugene crashed at the last corner but I am still very happy. Congratulations to all the team who did a great job today to get a win and a second place. Now we can move to the last race in Magny-Cours and aim for another podium to finish the season in a good way."
Kenan Sofuoglu, Hannspree Ten Kate Honda: 2nd - 1st overall. "All weekend I was very confident and it was the same for the race today. We were definitely ready to go for the win but I am not sure that Eugene had enough speed to go with me. He was able to follow but his aim in the race when he was leading seemed to be to slow me and to block me. I pushed hard for the last few laps and he was still able to follow me but I think that the final attack he made was too much on the limit. I was very lucky and my bike was still able to run and I could get back up to finish in front of Eugene. Of course, I really wanted to win this weekend but it didn't happen. The positive thing is that I have a 16-point advantage going to Magny-Cours."
Eugene Laverty, Parkalgar Honda: 3rd – 2nd overall. "I am angry with myself because my left arm started to go numb towards the end of the race and I was riding the bike with my right arm only. It is an old injury that came back today and my priority now is to get it sorted properly. In the race when I took the lead I tried to cruise a little to protect my arm but when Kenan came by I had to go with him. I couldn't set myself up as precisely as I wanted on the last lap but came up the inside on the run to the chicane. He put pressure on me and I lost the front so we crashed. I got my bike up but it took a moment longer than Kenan to get going again. Now I will go to Magny-Cours and try my best to end the season with a win and see what happens there."

Eugene Laverty has already signed to ride for Yamaha in the World Superbike class next year.

Supersport Results: 1.Pirro M. (ITA) Honda CBR600RR 36'07.906 (155,737 kph); 2.Sofuoglu K. (TUR) Honda CBR600RR 2.888; 3.Laverty E. (IRL) Honda CBR600RR 4.569; 4.Parkes B. (AUS) Kawasaki ZX-6R 4.865; 5.Fujiwara K. (JPN) Kawasaki ZX-6R 5.718; 6.Roccoli M. (ITA) Honda CBR600RR 6.102; 7.Aitchison M. (AUS) Honda CBR600RR 9.977; 8.Migliorati C. (ITA) Kawasaki ZX-6R 18.563; etc.

Supersport Rider's Points (after 12 rounds of 13): 1. Sofuoglu 243; 2. Laverty 227; 3. Lascorz 168; 4. Davies 137; 5.Pirro 91; 6. Salom 90; 7.Harms 87; 8. Rea 83; 8.Pirro 66; 9. Fujiwara 71; 10. Roccoli 71 . Manufacturers: 1. Honda 270; 2. Kawasaki 185; 3. Triumph 146; 4. Yamaha 22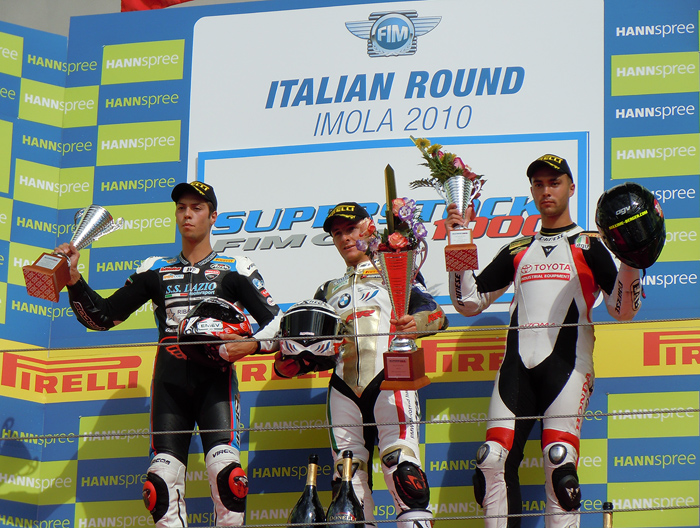 European Superstock 1000cc
Ayrton Badovini (BMW Motorrad Italia STK) made it nine wins in nine attempts after a long battle with Lorenzo Zanetti (SS Lazio Motorsport Ducati) was effectively ended on lap nine, when Badovini made a pass into the final chicane and gapped Zanetti right away. Maxime Berger (Ten Kate Race Junior Honda) had an eventually lone race in third, nine seconds behind the lead on the final lap. In the championship, Badovini has 225 points, a perfect score, and Berger is now guaranteed second, with 122.



Aryton Badovini pulls into the victory box after his 9th straight win on the new BMW 1000RR. Note the smoke still billowing off his rear tire after his victory burnout down the front straightway. Having clinched the 1000cc European Superstock titie the round before, Badovini has "World Champion" stitched to the back of his leathers. Nice. We wish AMA Pro Racing in the USA would adapt the same exciting FIM classes used at World Superbike.
Results: 1.Badovini A. (ITA) BMW S1000 RR 22'32.770 (157,629 kph); 2. Zanetti L. (ITA) Ducati 1098R 0.960; 3.Berger M. (FRA) Honda CBR1000RR 9.632; 4.Giugliano D. (ITA) Suzuki GSX-R 1000 19.747; 5.Barrier S. (FRA) BMW S1000 RR 20.836; 6.Baroni L. (ITA) Ducati 1098R 28.627; 7.Petrucci D. (ITA) Kawasaki ZX 10R 29.700; 8.Savary M. (SUI) BMW S1000 RR 29.841; etc.

Points (after 9 rounds of 10): 1. Badovini 225; 2. Berger 122; 3. Magnoni 94; 4.Antonelli 89; 5. Giugliano 84; 6. Barrier 71; 7.Baz 65; 8. Petrucci 55; 9. Zanetti 53; 10. Baroni 43. Manufacturers: 1. BMW 225; 2. Honda 165; 3. Suzuki 87; 4.Ducati 79; 5.Yamaha 67; 6. Kawasaki 58; 7.KTM 36; 8. Aprilia 21.
---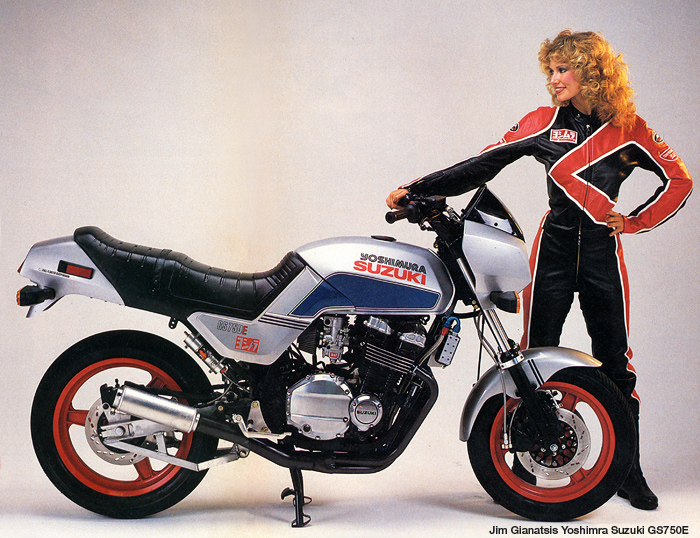 1983 Yoshimura Suzuki GS750E Street Superbike
The Complete Story Here
Bonneville racer Leslie Porterfield shoots wih the BMW S1000RR Supebike
---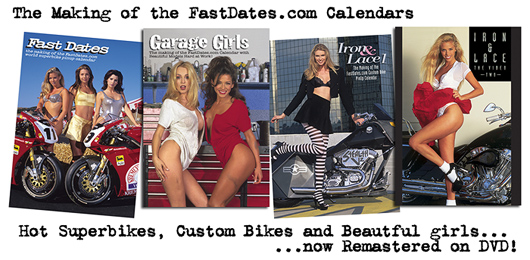 The making of the FasDates.com Calendars DVD movies are available from Amazon.com and in the FastDates.com Video Store.
---
There's more! Go to Pit Lane News Next Page

Also Visit: Fast Dates Calendar News • Iron & Lace Calendar News
Calendar Girl News • Meet the Models • Paddock Garage

Calendar Kittens, Paddock Garage, Screensavers, Iron & Lace Garage





MotorcycleSuperstore.com
Some of our Calendar Kittens can also at Playboy's website...



FREE! New Met-Art Model Galley Updated Daily - Stop Back Each Day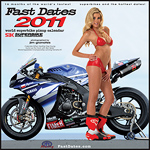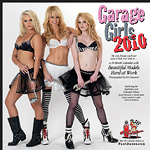 2011 Calendars!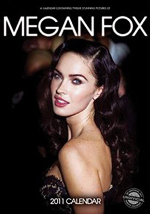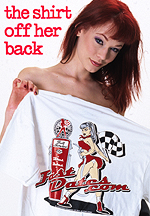 Order the Official
FastDates.com &
LA Calendar Bike Show
T-Shirts!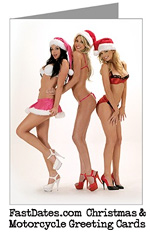 Order Your FastDates.com
Christmas Cards Now!
---
Team Alstaire forced to release championship contender Leon Haslam
Team Alstare announcement – Alleur, September 27th, 2010
Team Alstare hereby informs the international press and media that Leon Haslam has been released from the two-year contract with Team Alstare.
For the past six weeks Team Alstare has been waiting for an answer from its principal partner (Suzuki of Japan) regarding the situation for the future of the Team.

Last week, after Francis Batta's visit to Japan, we were assured that an answer would be given to the Team before
the race in Imola (September 23rd). Team Alstare received no news.

Such a lack of interest and an unclear situation from our main partner forces Team Alstare to let Leon decide his own future.
Francis and Patricia Batta have been in contact with Leon Haslam's advisors for the past few weeks and were informed that Leon had received some proposals from manufacturers.

It is therefore in total agreement between the parties that Leon was authorised to deal with another manufacturer in order for him not to lose an opportunity to further his future career.

Team Alstare, Francis, Patricia and all the staff want to thank Leon and his family for the fabulous season he achieved.
We all wish Leon all the best for the season 2011. We are disappointed to lose such a talented rider in whom we had put all of our hopes. Obviously our main partner did not share our opinion.

Leon Haslam will be released from his obligations with Team Alstare on Sunday night after the last race in Magny-Cours
(October 3rd) in order for him to test with his new team. - Francis Batta, Team Alstare President
Leon Haslam:
"This year has been incredible, my best. I'm disappointed not to fulfill my World Superbike title aspirations with Team Alstare, as we planned one year ago. However, I am extremely grateful that they afforded me the opportunity in 2010 and then, graciously, have allowed me to depart in this courteous and gentlemanly manner."
2nd Team Suzuki Alstare official announcementAlleur, 28th September 2010.
As already stated to the media last weekend in Imola, Team Alstare is happy to officially announce that, despite economic difficulties, they and Suzuki have decided to continue their co-operation and their work together.
In order to lower costs for both partners, Team Suzuki Alstare will participate in the 2011 Superbike World Championship with one bike.
At the moment, various considerations are being taken regarding the choice of rider and the final decision will be communicated at Magny-Cours on the evening of Saturday 2nd October.
Leon Haslam to join
Troy Corser at BMW
Motorsport in 2011.
Munich/Stephanskirchen, 28 September 2010. BMW Motorrad Motorsport's rider line-up
for the 2011 season in the FIM Superbike World Championship is now complete. Riding
the second BMW S 1000 RR for the Munich and Stephanskirchen-based team alongside double world champion Troy Corser (38) will be Briton Leon Haslam (27).
"We're extremely excited about working with Troy and Leon," says BMW Motorrad
Motorsport Director Berthold Hauser. "This rider pairing brings together a wealth of
expertise and youthful fighting spirit. We're very pleased to have not only a double world
champion in our team for next year, but also the runner-up in the 2010 World
Championship. It's just the right combination for our recently formed team at this stage of
the project." And Hauser adds: "We've been monitoring Leon for a long time now and
have been more than impressed by his strengths as a rider. We're extremely happy to be
able to welcome him into our team. We have a strong pair of riders in Troy and Leon and
are in no doubt that we'll be able to achieve our ambitious aims with them on board. We
would also like to thank Ruben Xaus, who over the last two years has helped to take the
team to where it is today. We wish him all the best for the future."
Leon Haslam is looking forward to racing for BMW Motorrad. I've watched the progress
of the BMW S1000RR in the past two seasons and the almost constant improvement of
the machine has been very impressive. I'm very much looking forward to riding the machine and experiencing for myself what I've been watching. The team has shown the potential to win and the team has the factory support required so I'm hopeful that I can add the extra little bit that is needed to win. I'm really grateful to BMW for showing such faith in me and patience during difficult times and we're looking forward together now for
a successful 2011."
Leon Haslam profile:
Date of birth: 31st May 1983
Place of birth: Smalley/Derbyshire (GBR)
Residence: Smalley/Derbyshire (GBR)
Marital status: Engaged
Height: 1.73 m
Weight: 67 kg
Hobbies: Golf, wakeboarding, mountain-biking
Passion: My family, motor racing
Favourite circuits: Phillip Island, Assen, Silverstone
First bike: Honda QR 50
First race: 1987, Argentina, 50cc class
Career highlights: 2006/2008: 2nd in British Superbike Championship
2010: WSBK, Kyalami (RSA), Race 2
2010: Currently 2nd in the WSBK riders' standings
WSBK history: 82 races, 19 podiums, 3 wins, 9 second places and 7 third
places, 1 pole position, 2 fastest race laps
Website: www.leonhaslam.com
---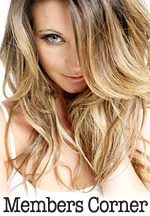 Hot Bikes, Sexy Kittens
Your Exclusive Grid Pass
also includes....
---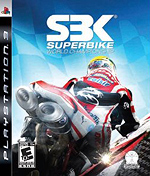 New Playstation!
Superbike & MotoGP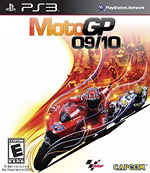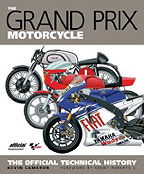 ---
Jonathan Rea to wait for Magny-Cours Practice to test his Imola Injuries
9/28 - Jonathan Rea will wait until Friday morning before deciding whether he is fit enough to take part in the final round of the 2010 World Superbike championship at Magny-Cours in France.
The Hannspree Ten Kate Honda rider sustained injuries to his shoulder and wrist in a Superpole crash during the last round at Imola in Italy last weekend. Despite trying to ride his Honda CBR1000RR in warm-up on Sunday morning, Rea opted to sit out the two races.
The 23-year-old Northern Irishman, who has won four races this season, currently sits in third place in the championship, with the first two places decided last weekend, and he is understandably keen to retain that position if physically possible.
Rea's Hannspree Ten Kate Honda team-mate Max Neukirchner, 27, heads to Magny-Cours determined to finish the season on a high following a frustrating run of results.
Jonathan Rea
I flew back to the UK on Mo nday to get a detailed diagnosis on the injuries. To be accurate, I've ripped the scapholunate ligament between the scaphoid and lunar bones and that has broken a bit of bone off the scaphoid. There's also been a dislocation of the AC joint in my shoulder, but it's the wrist that's the problem. We're going to see how things go and make a decision on Friday about riding at Magny-Cours with a carbon cast for support and special Alpinestars glove. It feels like the season ended at Imola last weekend and there's just no way I want it to end like that. Third place in the championship is still up for grabs so I'd really like to ride at the weekend for that, for the team and for all my sponsors and supporters. However, it's also important that I'm in good shape to start testing for next season as soon as possible so I've already got the operation booked for the Tuesday after Magny-Cours.
Max Neukirc hner
Obviously it has been a frustrating season for me but I am looking forward to the last race in Magny-Cours. I want to finish the year with some good results for both myself and my team. I like the circuit a lot – I have done many laps there and I enjoy riding. I was on the podium in the 24hr race in 2007 and fourth in the Superbike that year. But in October the weather can be a little difficult sometimes so I hope it will be OK through the weekend.
Ronald ten Kate – team manager
So, the season is almost over. It's been a bit of a roller-coaster the whole way through and we really wanted it to finish on a high for the team. Jonathan's great run of results, however, came to an abrupt end on Saturday at Imola. We'll review his condition on a day-to-day basis until Friday, which is probably when we'll make a decision about him taking part in the final round at Magny-C ours, but we have no thoughts about fielding a replacement rider. In the meantime, we all hope that Max can at least end the season on a positive note with some results that can make us all smile.
Althea Ducati Racing Renews with Carlos Checa in 2011, drops Shayne Byrne, and Enters Supersport
Imola, 26th September 2010 – Carlos Checa will continue to ride Team Althea Racing's Ducati again in 2011. The agreement, recently renewed, will see the continuation of the Spanish rider's collaboration with the Italian team, captained by Genesio Bevilacqua, for the next two seasons.

With Checa on board, Team Althea Racing will attack the world championship, strengthened by both the
experience gained during the current season and the relationship, one of reciprocal trust, built up between the
team and Ducati. Bevilacqua, a big fan of Borgo-Panigale's "red" machine had accepted the challenge for 2011, and is aware of the potential of the 1198. "Thanks to the two year agreement signed with Checa and to Ducati for the precious support, we will strive to achieve great things", said Bevilacqua. "Carlos will help to develop the Italian manufacturer's racing activity and I am sure that we will make a good job of it. Carlos has already found the perfect mental balance so as to be able to get the best out of this bike and the team and therefore I have every confidence with regard to the future."

Shane Byrne's collaboration with the team will, on the other end, come to an end at the end of this season. "We have had a great relationship with Shane but unfortunately the economics of the situation will not allow us to continue to work with him. We do not however exclude the possibility of running a second bike."

Having defined its plans with regard to Superbike, the team turns its attention to a new venture: Team Althea Racing will debut in the Superstock 1000 FIM Cup. Bevilacqua considers it to be a top level championship which can provide young talents with the necessary training to be able to progress to the higher classes. It is for this reason that the Italian team, based in Civita Castellana, will debut in the Superstock class with the Ducati 1198 ßin 2011.

Promising Italian youngster, 20-year old Lorenzo Baroni, will be entrusted with riding the bike. Having ridden in the 125 category until 2006, Baroni has participated in Superstock 1000 since 2007 and is considered one of the category's "experts". Althea Racing and Bevilacqua have followed the young rider's progress with interest and,
convinced that he can be successful in 2011, have decided to bet on his character, talent and ambition. Baroni
has the potential to be one of the protagonists of the championship.

"This decision is the result of a specific strategy", concludes Bevilacqua. "As well as challenging in the World Superbike Championship, we will also concentrate on identifying and developing new talents in a
category that provides riders with great training. My challenge for the coming year, only possible thanks to the support of partners Stevenson & Bridley Associates and Bellariva Group, will be to draw out Lorenzo's full potential, guaranteeing maximum support from both a sporting and technical standpoint, with a view to launching him in the Superbike category in the future."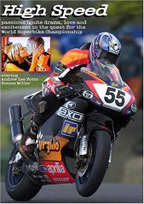 High Speed - the Movie
The best motorcyce racing movie ever made! Filmed on location at World Superbike, this an exciting romantic drama staring beautiful actress Sienna Miller.


Erotica Archives
FREE New Model
Galley Updated Daily
Warning Contains Nudity
---
INFRONT, FMI AND PIRELLI PRESENT THE 2011 TEAM ITALIA VELOCITA' PROJECT
Sept 25th - At Imola during the WSB Round Mr Paolo Sesti, the chairman of the Italian Motorcycle Federation, presented the Team Italia Velocità Project, which will also be involved in SBK with 3 riders in Supersport, Superstock 600 and Superstock 1000 from 2011.

Following in the footsteps of past success in Superbike, Team Italia Velocità is ready to come back as a protagonist in Supersport, Superstock 600 and 1000 for the 2011 season. It is a clear demonstration of the commitment of supporting new Italian talent at an International level, through concrete and direct support by the Italian Motorcycle Federation. For the Team Italia Velocità riders this will mean racing in the World Championship with the possibility of growing up in a professional environment which will be completely devoted to sporting activity. Italian motorcycling can already count on young and successful talent on which it is working constantly, in the belief that talent should be built up since the junior categories.

This choice is supported by important achievements such as the success in Pocket bike and MiniGP European Championships as well as in the Italian Championship (CIV, Italian Cup and many junior Trophies).

In the Italian Championship it is worth mentioning Supersport rookies Ferruccio Lamborghini and Roberto Tambunini, who are on the top of the standings at their first participation. Also Superstock 600 is producing some surprises: championship leader is Fabio Massei, followed by Superstock 1000 Cup protagonists Lorenzo Zanetti and Davide Fanelli. Another outsider in the Superstock 1000 championship is Andrea Boscoscuro, current Italian Champion of Superstock 600: a second place for him during the last Misano Round. Top level performances have also come from Danilo Petrucci and Federico Sandi, Superbike rookies who are facing experienced riders such as Polita, Borciani and Cruciani.

There are also many talented riders who are inflaming the Italian Cup (Coppa italia): Manuel Tatasciore, Luca Oppedisano, Christian Gamarino and Andrea Mantovani battled for the final podium and title at the last race.
Italian talent is also flourishing in the trophies. Amongst them Andrea Zanella and Martina Fratoni in the 250 4S Moriwaki Trophy, Luca Fabrizio and Niccolò Lagiongada in the PreGP Italia Trophy, Benito Tarantino and Lorenzo de Simone in the 250 Kawasaki Junior Trophy. Vivacity also in the "small wheels" categories where FMI directly follows a group of 8-13 year old young riders during their growth in the sport.

"The aim of the initiative is to launch Team Italia again in the Superbike World Championship, something that over the years has allowed many talented Italian riders to come to the forefront on the international scene - declared Paolo Sesti, President of the FMI - We will be doing it with the support of Infront and Pirelli, whom I would like to thank for believing in our project. We will have three riders involved in Supersport and the Superstock 600 and 1000 categories and we will try and help them to grow in the best possible way in three apprentice but hard-fought categories. The aim, one day, is to get them to race in World SBK".

This project is approved in full by Infront Motor Sports and its CEO Paolo Flammini, who has always had faith in this type of activity, dedicated to young riders coming from National championships, through the support of the various Team Italia in the Superbike circus since 1998. "Infront Motor Sports firmly believes in a strong rapport with the national federations with the aim of promoting and supporting the participation of young riders in international championships - Flammini said - the introduction of the Superstock 600 and 1000 championships by us was designed to create a path that takes young riders up from a national to a professional level, and the initiative that we are developing together with the FMI and Pirelli is the concrete application of these projects".

Pirelli tyres, exclusive partner of the Superbike World Championship, will be ready to support this initiative as technical partner with a 2 year contract with the Italian Motorcycle Federation with the aim of increasing the value of the best Italian talent on the track. "This year Pirelli created a sort of scholarship for the winner of the FIM Superstock 1000 to participate in WSBK in 2011 and after this experiment, the value and the need to bring new Italian talents into the World Championship is clear – said Giorgio Barbier, Pirelli Motor Racing Director). We will participate in this project not only as sole supplier to WSBK, but for offering an opportunity to young riders of the national series to move towards a more international scope in the WSBK. Pirelli, as early as the 80's was involved in this FMI project which worked in tandem with participation in the 500cc European Championship (Errico, Fugardi, Papa) and today is honored to return to this same spirit with the FMI and Infront".

Team Italia Velocità, with the support of Infront and Pirelli will develop a 2 year project, with the involvement of 3 riders in the Supersport, Superstock 600 and Superstock 1000 classes and of Cristiano Migliorati as sport director. The 3 riders' names will be announced on October 17th during the Italian Champions 2010 Awards Ceremony at Mugello.
AMA Pro Crowns Five Champions at Barber Motorsports Park
BIRMINGHAM, Ala. (September 26, 2010) - AMA Pro Racing had a memorable day where five Champions were crowned in four classes at Barber Motorsports Park. Josh Hayes, Martin Cardenas, Danny Eslick, Austin DeHaven and Tyler O'Hara all captured the coveted Number One Plate in recognition of their hard fought and well deserved championships in their respective classes. The drama was increased for all involved when they awoke to a morning rain here in central Alabama.

In AMA Pro National Guard SuperBike, Josh Hayes ran a careful and calculating race and finished seventh in damp conditions to clinch the 2010 National Guard SuperBike title, his first. Josh had seven wins and three pole positions on his Team Graves Yamaha in a season that saw him battle to the very last race of the season with yesterday's winner, Tommy Hayden. Hayden took fourth today but it wasn't enough to overcome the eighteen point lead Hayes held at the start of the day.

Tommy's Rockstar Makita Suzuki teammate Blake Young won today's thrilling race over John Hopkins and Larry Pegram. The racing was furious at the front of the field, with Young, Hopkins on his M4 Monster Energy Suzuki, Hayden, Geoff May on his Buell, Pegram, Jake Zemke on his National Guard Jordan Suzuki and Hayes all running together.
Larry Pegram looked very quick on his Foremost Insurance Ducati and he and Hopkins along with Geoff May were really battling away. Hayes ran comfortably with Zemke and when he went by, Hayes was content to run just behind Zemke and the lead group and ahead of Brett McCormick on the second Jordan Suzuki. Brett passed Hayes as well and Josh could still see the lead group and felt he was in good shape. The moment of truth for Hayes came on lap ten when McCormick had a fall at turn four and Josh had to take to the wet grass to avoid Brett and his motorcycle. Josh was able to control the Yamaha and calmly rode back onto the track and continued, his heart rate up considerably for the moment.

"I had to go on the grass when Brett high-sided and it was very slick, but it was the slowest turn on the track and I thought, 'even if I fall, I can pick the bike back up and continue,'" said Hayes after the race. Josh ran a lonely race from there on and brought the championship home with his seventh place finish to end up 16 points ahead of Tommy Hayden.

Meanwhile, up front it became Blake Young's day as he led all but two laps of the race to take his third win of the 2010 SuperBike season. Hopkins, Pegram and Hayden were fighting for every inch of track and after May dropped back, Hayden did what he could to overcome Hayes' points lead but it just wasn't to be. Hayden had five wins this season and vows to be back better than ever in 2011.

For Blake Young it was a great day after suffering a severe back injury earlier this year here at Barber Motorsports Park. Blake missed three events and five races and for him to come back this weekend and win from pole position was very meaningful to him.

"When I was lying on the couch at home recovering, it was hard watching these guys race," said Young. "But I worked hard to come back. I knew the championship was gone so all I could do is win races and repay the hard that my team has put in for me all year."

In the AMA Pro Daytona SportBike class, Martin Cardenas captured his series high ninth win of the year to take his first AMA Pro Racing championship by eight points over last year's champion, Danny Eslick and his GEICO Powersports Suzuki team. Martin, on his M4 Monster Energy Suzuki took a solid victory over Eslick and Dane Westby in another classic Daytona Sportbike race.

Today's Daytona SportBike race was also impacted by wet weather and after the Project 1 Atlanta Yamaha team riders Clinton Seller and Dane Westby took up station at the front, Martin, running third, was the one who was firmly in control of the championship. His main rivals, Eslick and Team Graves Yamaha rider Josh Herrin had a coming together at one point and both were back from the comfortable looking Cardenas.
All of that changed dramatically on lap 14 when both Westby, who was now leading and also Sellers, had spectacular accidents which brought out the red flag. In the blink of an eye, Martin's ten second advantage over Eslick and Herrin was gone. Restarting the race with nine laps left, it was Herrin who led with Martin right behind him and Eslick in third. Eslick made a major move and went from third to first and now he was in position to take the championship.

Martin now found himself in fourth, behind Dane Westby as well as his main championship rivals. The big moment came on lap nineteen when Herrin made a major move on Eslick in turn four and the two touched as Eslick dove back under Herrin as they went through the middle of the corner, Herrin went off and in a moment, Cardenas was by and into the lead he would not relinquish.

Eslick recovered to run second ahead of Westby who had been slightly delayed in the melee as well. As hard as Danny tried, he just couldn't run Martin down, right at the end, Danny had a big moment and Martin was able to take the checkered flag and the championship by 1.687 seconds. Herrin recovered to finish eleventh and wound up third in the championship with 377 points, twenty-eight behind Cardenas and twenty behind Eslick.

Danny was gracious after the race, "I hate to lose the number one plate but Martin just beat us today, we raced as hard as we could and gave all we had."
Martin felt great about winning the championship, "I have to thank my M4 Monster Energy Suzuki team, they work so hard and are the best team I have ever worked with, I feel so good for them," said Martin after the race.

Another rider who thanked his team was Dane Westby, after he went down, his Project 1 Atlanta Yamaha team and also the Pat Clark Motorsports team all pitched in to fix his Yamaha in record time so that he was able to re-start the race and end up third. "I can't thank everyone enough," said Westby, "I took quite a flight there, and they finished fixing the bike about two seconds before it was time to go so to end up third is pretty great."

Chronic Motorsports Yamaha rider Paul Allison featured after the restart and he took fourth ahead of Vesrah Suzuki teammates Chris Fillmore and Cory West. Team Latus Motors Ducati rider Steve Rapp finished seventh ahead of Tommy Aquino, Clinton Seller and Kyle Wyman, all riding Yamahas.

In SuperSport, Austin DeHaven captured the title of AMA Pro SuperSport Young Gun champion as he took a second place finish in addition to his fourth place from yesterday to score a combined point total to grab the number one plate for the Young Gun group in SuperSport. Tyler O'Hara took a well deserved Top Gun national championship after finishing ninth and seventh respectively in the weekend's races. The race was won by East Division champion J.D. Beach who didn't figure into the combined race for the Young Gun championship after crashing out of yesterday's race. Early challengers for the title, Huntley Nash and Joey Pascarella many others crashed out of today's race that was run in wet conditions. A very disappointed Tomas Puerta finished third today and yesterday but it wasn't enough to beat the steady and delighted DeHaven from grabbing the Young Gun crown.

The first race of the day was run in the most difficult conditions. The Vance & Hines XR1200 series lined up with the visiting British champion Jeremy McWilliams taking the win over veteran Michael Barnes and New Jersey winner P.J. Jacobson. McWilliams, over thanks to Warr's and Roadracingworld.com and HOG Racing, showed the way from start to finish with Barnes riding the Jones Brothers XR1200 shadowing his every move. The two ran nose to tail for the entire eleven lap race but it was McWilliams who pulled away at the end to take the win, making him unique in that he has won on XR1200 Harley-Davidsons on two continents this year. Barnes was delighted to be riding and Jacobson backed up his fine form from New Jersey to take another podium finish. Due to his early season three wins, it was Danny Eslick riding the RMR Bruce Rossmeyer Daytona Racing XR1200 with valuable support from GIECO Powersports and Lucas Oil who captured the initial Vance & Hines XR1200 championship and the number one plate that goes with it.

All in all, it has been an exciting, memorable and historic 2010 season for AMA Pro Road Racing and with five champions crowned in four classes on the final day of the season, the season ended on the highest note possible.
Please also visit www.amaproracing.com for complete event and series information.