Don't Delay - Click to Order your FastDates.com Holiday Cards Now!
---

Is that $2 Million Dollar diamond studded bra why model Linday Ellingson is especially happy to see us?
Victoria's Secret Fashion Show Nov 30th 10/9c on CBS
Hey Guys, this is the only chance all year, your wife or girlfriend will let you watch the world's hottest supermodels get nearly naked and dance around in sheer underwear for your viewing pleasure. Just tell her you need to see what to buy her for Christmas. For us its all about shopping for wardrobe for the FastDates.com Calendar Kittens. For a behind the scenes look at the Victoria's Secret Fashion TV Show with videos and TV ads, and to help you get familiar with the models on a first name basis, including Harley-Davidson spokesmodel Marissa Miller, to help you with your shopping choices go to: http://vsallaccess.victoriassecret.com
---
Hmmmm... Carbon fibre wheel,1-5 lbs lighter for $1,500 or a Shorai Lithium battery 7.6 lbs. lighter for $130....
Shorai Introduces New Super Lightweight High-Performance Lithium Motorsports Batteries
Nov 15th - Hey guys, here is an incredible new product we have to tell you about. Gianatsis Design just completed a marketing photo shoot for this new American battery company Shorai just founded by David Radford, a Ducati sportbike racer guy with an import distributorship in the Radio Control toy car market which uses lithium batteries. This is the new lightweight and powerful Shorai Lithium Motorsports battery line that David has developed with his overseas battery manufacturer that is going to take the motorcycle sport by storm (and hopefully will put the archaic and much maligned lead acid batteries out of business).
The product utilizes Shorai exclusive, eXtreme-Rate LiFePO4 cell technology, LFX. Benefits offered over traditional lead-acid batteries include: Massive weight reduction (1/4 to 1/5 standard lead-acid battery weight!), two to four times the average service life vs. lead-acid batteries, and the ability to hold a charge for up to one year without maintenance.

In addition to the game-changing performance enhancements, Shorai LFX batteries offer revolutionary environmental benefits. Unlike traditional lead-acid batteries, Shorai LFX batteries can be disposed of with no toxic effect to landfills.

Shorai LFX use military-spec carbon-plastic composite cases, and are a drop-in replacement for original-equipment lead-acid batteries. Shorai LFX cells are produced exclusively in their own ISO 9001:2000 certified factory with more than 400 employees. Their factory-direct link means Shorai LFX are the only lithium batteries with pricing comparable to original-equipment lead-acid batteries. This direct connection also insures the highest possible quality control; Shorai LFX batteries are backed by a 2-year limited warranty.

"Our products are truly a breakthrough in the Powersports starter battery category," states Kevin Riley, EVP Sales & Marketing. "For the first time, consumers have the ability to radically improve their vehicle's overall performance, while increasing reliability and reducing maintenance, at price points that are within the reach of the average enthusiast."
Calendar photographer Jim Gianatsis just did an ad campaign shoot for Shorai with 3 beautiful models who will be featured on their website. Shorai Inc. is a participant in and sponsor of the 2010/2011 Cycle World International Motorcycle Show 12-city series and will be showcasing these new Lithium Batteries at the Long Beach International Motorcycle Show on December 17-19th with some beautiful models we photographed. For the Press there will be a media introduction at the Shorai Market Place Kiosk at 2pm on Friday the 17th. Stop by and say "Hi!".


If you are like us we have motorcycle's parked all over the house hooked up to Trickle Chargers, be cause we only get around to riding one bike every few months, but even then the batteries go dead and have to be replaced every 5 years or so. We had to get some of the new Shorai Batteries to try on our Ducati bikes and they are incredible! Not only are they maintenance free, have a longer operating life with more powerful cranking Amps, but they are 80% lighter about 25% smaller then your bike's original lead acid battery. The Shorai also has a super lightweight a carbon fiber case. They comes fully charged and ready to run. Never needs trickle charging when the bike is parked up. Can be mounted in any position because it is fully sealed without any liquid inside..
Pictured above is the stock Yuasa battery out of my Ducati 1198R Superbike (most current Ducati bikes use this battery), and the Shorai battery I used to replace it which is nearly 8 pounds lighter and has more cranking Amps for the big high compression V-twin.
This is the most cost effective price / pound performance part you can add to any bike. Period. For comparison, bolt-on aftermarket performance parts usually cost : Titanium $500- $1,000 / pound, Carbon Fiber $100-$200 / pound
The new Shorai batteries only cost about $17 / pound, and offers a big 7-8 pound saving per bike with no reliability problems!
And it's a much better product than what it replaces.The smaller Shorai battery even comes with a set of foam shim pads to take up the extra space you'll now have in your bike's battery compartment. The batteries are available for all motorsports vehicles from streetbikes, to dirtbikes, ATVs and personal watercraft. They are sold state technology and never need serving or charging other than by your vehicle's own charging system. So if your bike's electrical system or components don't drain its battery when parked, you can leave it and come back and start it easily with a full charge a year later.
Check out the new Shorai Batteries and their beautiful models we photographed at: www.ShoraiPower.com
You can order direct on their easy to read website, or phone 408-720-8821. Tell them FastDates.com sent you.
---
Valentino Rossi and the Evolution of the the Yamaha M1 from 2004-2010
from David Emmett on Vimeo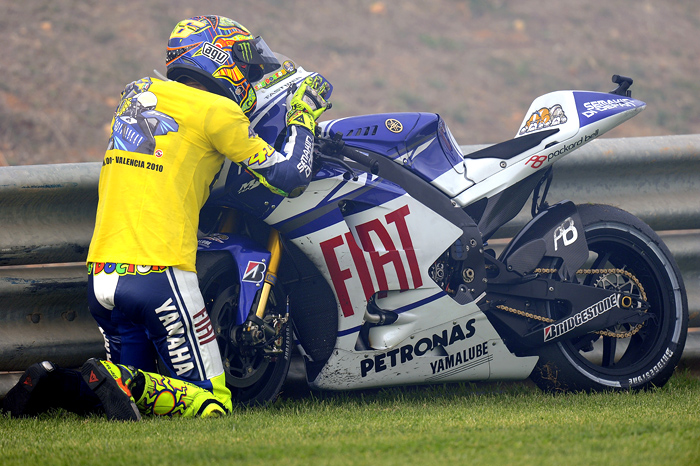 ---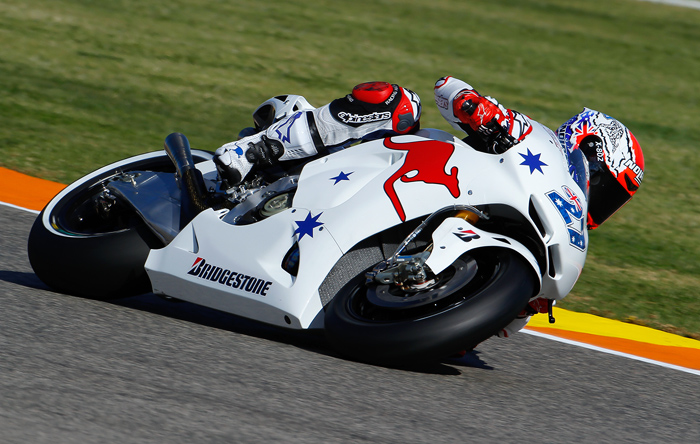 Team Kangroo! Casey Stoner was quickest in Valencai testing aboard his new factory Honda ride. Stoner and Rossi won't appear in their new official team Honda and Ducati colors until next year.
MotoGP World Championship Tests
MotoGP Official Season Ending Tests
Casey Stoner Quickest on Honda, Rossi tries the Ducati in 2 configurations

Valencia Spain, Tuesday Nov 9th DAY 1 - Less than 48 hours after the conclusion of the 2010 season preparations for 2011 began with the first of two days of the Official MotoGP Test at Valencia on Tuesday. The scheduled 2-day test allows the teams to test new setting and parts they plan to ride with next year. And for top series contenders Casey Stoner and Valentini Rossi, it is their first opportunity to try their new team bikess for Honda and Ducati respectively, and to give their new teams suggestions for changes that can be worked on over the winter months, for the next scheduled MotoGP test in February. Rossi will also be undergoing surgery to repair his injured shoulder in a week, and this 2-day test on new Ducati devekopment bikes is critical for setting the team's development direction for next year.
Assuming top spot on Day 1 on the timesheet at the Ricardo Tormo circuit as he had done on the podium on Sunday was factory Yamaha rider and 2010 World Champion Jorge Lorenzo, who led the 17-strong field of riders with a best time of 1'32.012 from 48 laps on his M1 machine – a little over two-tenths of a second off Casey Stoner's pole position time from the weekend.
"Today has been a great day, we tried a new chassis for 2011 and while it doesn't seem better it's not worse. The most improved thing has been the Öhlins suspension, which gave me more confidence especially mid-corner. The new engine seems to make the bike wheelie less too," said Lorenzo."Tomorrow we will concentrate on confirming everything and understanding whether every new part is an improvement or not, and go over everything."
Stoner was one of the enthusiastically awaited debutants of the Test as he rode the factory Repsol Honda machine for the first time, clocking in with the second fastest time of the day at +0.763s on Lorenzo's time. He was just a tenth outside his own FP3 time from the weekend.
Stoner was comparing a new 2011 chassis against that of the 2010 one used by his new team-mate Dani Pedrosa as he completed 44 laps, and the Spaniard was just over a tenth of a second further back in fourth position as he worked on the same aspects as Stoner with HRC's aim being the selection of a direction to take for their 2011 frame. Pedrosa, who completed 35 laps, had limited track time due to an electronic issue and is also still recovering from his broken collarbone.
Sandwiched between the Honda riders and in third position was Ben Spies who started work in earnest as a factory Yamaha rider. The American set an almost identical time to Stoner and completed a similar number of laps on his M1.In fifth and sixth were another two Honda riders in San Carlo Honda Gresini man Marco Simoncelli, who was 0.007s behind Pedrosa, and factory rider Andrea Dovizioso as the pair assisted with the chassis work being undertaken by HRC, the former trying a new suspension.Colin Edwards (Monster Yamaha Tech 3) and Rizla Suzuki rider Álvaro Bautista registered top-eight times, and were followed in the top ten by Ducati duo Nicky Hayden and Valentino Rossi.
The Italian's debut on the Desmosedici GP11 caused great excitement and he was one of the first riders on track just after midday. By the close of play the 31 year-old had completed 56 laps as he set about tackling the task of helping his new team decide between a screamer and a big bang engine for 2011 whilst also riding with a new fairing on the machine.
Circuit Record: Casey Stoner (Ducati - 2008), 1'32.582 – 155.732 Km/h
Best Pole: Valentino Rossi (Yamaha - 2006), 1'31.002 – 158.436 Km/h
Unofficial lap times Tuesday 9th November
1. Jorge Lorenzo 1:32.012
2. Casey Stoner 1:32.775
3. Ben Spies 1:32.878
4. Dani Pedrosa 1:32.912
5. Marco Simoncelli 1:32.919
6. Andrea Dovizioso 1:33.190
7. Colin Edwards 1:33.513
8. Alvaro Bautista 1:33.558
9. Nicky Hayden 1:33.716
10. Valentino Rossi 1:33.882
11. Randy De Puniet 1:33.914
12. Hiroshi Aoyama 1:33.953
13. Hector Barbera 1:34.110
14. Cal Crutchlow 1:34.314
15. Loris Capirossi 1:34.631
16. Toni Elias 1:35.058
17. Karel Abraham 1:35.076

Unofficial lap times 10th November 2010
1.Casey Stoner 1:32.066
2.Jorge Lorenzo 1:32.179
3.Ben Spies 1:32.322
4.Marco Simoncelli 1:32.450
5.Dani Pedrosa 1:32.497
6.Nicky Hayden 1:32.583
7.Alvaro Bautista 1:32.738
8.Randy De Puniet 1:32.836
9.Andrea Dovizioso 1:32.942
10.Hiroshi Aoyama 1:33.105
11.Hector Barbera 1:33.168
12.Colin Edwards 1:33.325
13.Cal Crutchlow 1:33.483
14.Loris Capirossi 1:33.740
15.Valentino Rossi 1:33.761
16.Karel Abraham 1:33.793
17.Toni Elias 1:34.800
Rossi was the Man in Carbon Fibre Black as he tested his new Ducati ride with both the 180° Screamer and Big Bang engine configurations.
Stoner Picks Up the Pace
Tuesday Nov 10th DAY 2 - The second and final day of the Official MotoGP Test at Valencia on Wednesday ended with Casey Stoner top of the timesheet courtesy of a lap of 1'32.066 towards the end of the session. The new HRC addition, who reported a highly satisfying first ride on the RC212V the day before, was just 0.054s off Jorge Lorenzo's day one effort, which remained the fastest of both days.
Stoner, whose main focus of the Test was settling in on the Honda machine, did so in style as he improved by 0.709s on his previous day's time and completed 62 laps throughout the second day as the majority of the riders tried to make up for the lost morning the day before due to wet conditions.
Factory Yamaha rider Lorenzo, whose M1 was adorned with the number 1 in celebration of his 2010 title, set a best lap of 1'32.179 as he wrapped up his day just after 1pm local time having completed 30 turns of the Ricardo Tormo track. He rode both the new M1 and an updated version of his 2010 machine whilst new team-mate Ben Spies concentrated on chassis settings on his new 2011 bike. The American, who also ended his day early having ridden 49 laps, was just 0.143s behind his colleague as he completed the top three.
The next Official MotoGP Test is scheduled to take place at the Sepang International Circuit in Malaysia from February 1st-3rd 2011.
---
Milan, Italy November 1st-6th, 2010 - When it comes to beautiful models, be it new motorcycles or the long legged female type, nothing can top the annual fall International Motorcycle Show or EICMA, the world's biggest bike event now held regularly in Milan, Italy. All the manufacturers use EICMA to premier their latest prototypes and production machines. The first 3 days are trade days devoted to the Media and Dealers, then the doors are swung open for the general public on the weekend. Attendance is around half a million people taking in three huge exhibit halls that can take 2-3 days just to walk and cover thoroughly.
Where American motorcycle manufacturers feel it's exploitive to women and open to sexual harassment lawsuits to have an attractive spokes model in sexy evening wear showcasing your products, in Europe and the rest of the world it is common practice to help get noticed and photographed. And in our case it certainly does work. Don't look for much coverage here of the Advanstar International Motorcycle Show tour which kicks off next month across America with boring displays of the same bikes you're seeing here.

The most photographed bike stand at EICMA was MV Agusta with its beautiful spokesmodels.
The two biggest premiers this year at EICMA are Ducati's Diavel Sport Super Cruiser which we premiered here in Pit Lane News last week, and the all-new MV Agusta F3 Superbike. The F3 is all-new from the ground up, a 3-cylinder pocket rocket displacing 675cc which makes it eligible for Supersport racing in both National and World competition. Factor in MV Agusta's commitment to lowering pricing on all their bikes, we suspect the mid-level F3 won't coast much more than its competitors. CONTINUED HERE
---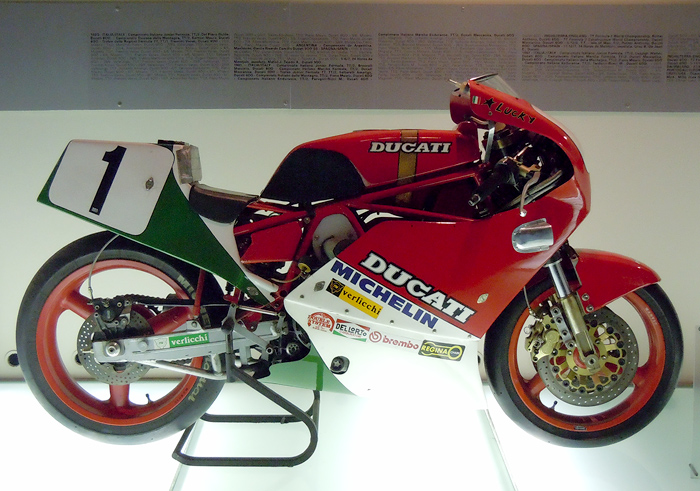 Inside the Ducati Factory Museum
The perfect trip for any sportbike fanatic
The Ducati Edelweiss Imola Superbike Tour - Italy, the Factory & Museum, Imola WSBK!
By Jim Gianatsis, Editor
Bologna Italy, September 2010 -We love the Edelweiss Motorcycle Tours, especially across Europe. Their new Ducati sponsored Edelweiss Imola tour this year across beautiful Tuscany in Northern Italy, starts off with a visit to the Ducati factory in Bologna to pick up new Multitstrada 1200s, and ends the following weekend at the Imola World Superbike races. This was a must-do working vacation for any hardcore sportbike enthusiast! We had never been to Imola before, and were excited to find it was another classic european race circuit like Monza, Le Mans and Nuremberg Ring, set in a beautiful forest in the middle of the city. We picked up our Media Credentials in the middle of town at the local town hall, then crossed a nearby bridge half a block away over a river right into the track's Paddock Area.
There' a lot more HERE: Part 1 The Trip • Part 2 The Ducati Factory / Museum • Part 3 Imola World Superbike
---
Chicks That KICK ASS! NCAA Women's Volleyball - by Jim Gianatsis
It's an exciting mix of Roller Derby and NBA Pro Basketball, with hot hard bodied 18-21 year old University Co-Eds digging, spiking, diving, fliping and crashing across the gymnasium floor in a 6-girl team's attempt to smash a little leather ball to the floor on the opponent team's side of an 8-foot high net. It's NCAA (National Collegiate Athletic Association) Women's Volleyball, one of the most exciting team sports in the world today. A sport that most people probably don't now much about, and even fewer have seen in person.
Super hot 6-foot 3-inch Amazonian's in super tight spandex short-shorts and shirts, in incredible physical shape. Kicking the ass out of an 8-inch leather ball and the opposing team. Plus these are college girls with brain smarts who could will be ready to financially support their boyfriends in a few years. Charlie Sheen can have his porn stars. These are the girls we love, would want them to abuse us, and then take home to mom. MORE
---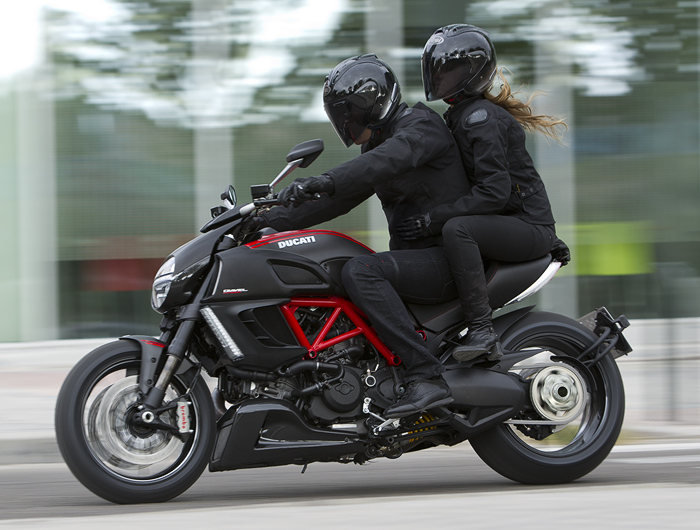 2011 Diavel! 162hp / 456lb Sport Super Cruiser
Ducati rocks the motorcycle world with an exciting new concept in shape, power and style
Bologna ,Italy, October 1st - The innovative new Ducati Diavel combines decades of twin-cylinder heritage and Italian style with a bold, world-beating technical confidence strong enough to extend the boundaries of motorcycle design. Custom shop beauty, state-of-the-art technology, innovative design and extraordinary riding pleasure are masterfully blended into the Diavel, a motorcycle destined to shape the future, a motorcycle built by people who have earned the right to change the rules.

Built to have a commanding presence, though lightweight and agile like all Ducatis, the Diavel takes the man-motorcycle relationship to the next level in absolute comfort. For connoisseurs of technology, ABS, Ducati Traction Control and Ducati Riding Modes deliver a confidence-inspiring sophistication while stunning looks, 162hp and 207kg (456lb) of authentic Ducati performance drives a comfortable sport lifestyle that
could only be dreamt of before.

Merging the worlds of power and style has never been achieved with such convincing precision. A specially engineered 240 section rear tyre combined with famous Ducati chassis technology serves up mind-blowing handling and lean angles which defy the laws of physics, whether carving through curves on your favourite road or just riding out for a night on the town. Continued HERE
---
Calendar Kitten Rhian Snugden does 2011 quite well - click to go BIG
Our very own FasDates.com Calendar Kitten Rhian Snudgen, featured in the 2009 SBK Fast Dates World Superbike Calendar which we shot on location in England at Brands Hatch WSB in 2007, has had her own calendar available in Britian the last couple of years. But if you were her friend on www.MySpace.com/RhianMarie you'ld already know that. We just got our own copy of the big new 2011 Rhian 12x17-inch eye popper printed on heavy card stock and have to tell you it is awesome! Order at GlobalCalendars.co.uk
---
Caution - This Met-Art Model Galley Contains Full Nudity!


---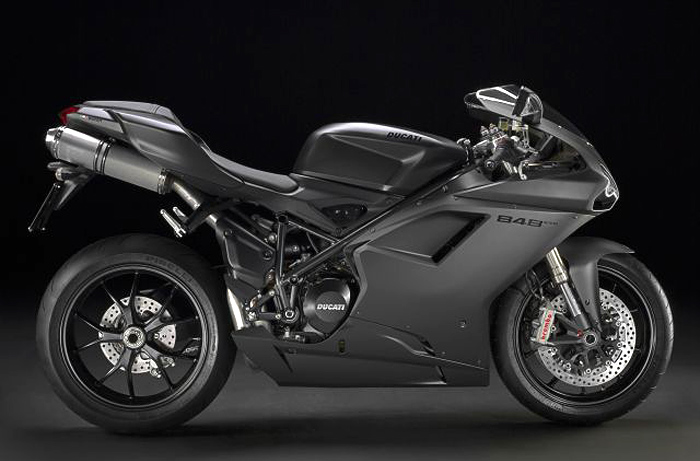 Ducati announces their 848 Evo Club Racing Support Program for 2011
Ducati NA, Cupertino, CA Nov 3rd 2010 – Ducati North America is excited to announce the new 848EVO Club Racing program, designed to support enthusiast club racers competing with the 848EVO Superbike in the 2011 season. The 848EVO Club Racing program marks Ducati's return to supporting its most dedicated club racers. This will be done via a program that includes contingency as well as special pricing in the areas of bike purchase and a dedicated race kit.

The program will support select riders committed to racing an entire season in any one of the following club race series: CCS, CMRA, CRA, USBA, WSMC, MRA, OMRRA, WMRRA and AFM. Interested riders must submit a race resume to Ducati via their local dealer by November 30th. Ducati will then select up to fifteen riders based on their racing history, plans for 2011, and dedication to the brand.

Ducati will inform the chosen riders by December 15th, at which point they will be eligible to purchase the 848EVO and accessories at an exclusive price. The selected riders will receive the following benefits in exchange for race reports following each round:

• $1,100 off the MSRP of any brand new 2011 848EVO Dark Superbike.
• A special Ducati Performance "race kit" for $2,500. The kit consists of critical items which are approved for racing in all the eligible series: a Full Termignoni exhaust system with air filter and ECU, an adjustable rear ride height linkage, and a racing slipper clutch. This kit is mandatory for participation in the program.

Ducati will also reward riders for their on track success via a contingency program, which is open to any Ducati 848EVO rider in the aforementioned series. The contingency will be paid out at $700 for a race win, $300 for second place, and $150 for third position. Interested riders may learn more about the program at www.ducatiusa.com; or at their local dealership where they can fill out and submit an application.
---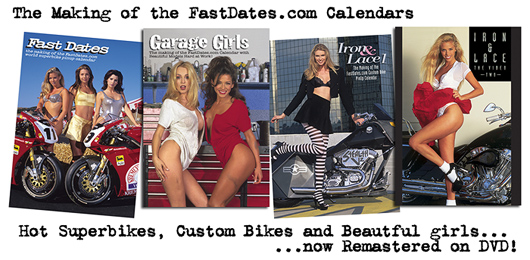 The Making of the FasDates.com Calendars DVD movies available in the FastDates.com Video Store.
---
There's more! Go to Pit Lane News Next Page

Also Visit: Fast Dates Calendar News • Iron & Lace Calendar News
Calendar Girl News • Meet the Models • Paddock Garage

Calendar Kittens, Paddock Garage, Screensavers, Iron & Lace Garage





MotorcycleSuperstore.com
Some of our Calendar Kittens can also at Playboy's website...



FREE! New Met-Art Model Galley Updated Daily - Stop Back Each Day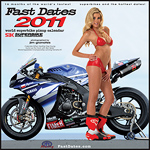 2011 Calendars!
with FastDates.com Calendar Kitten, Ducati Corse Grid Girl
and Playboy Playmate
Heather Rae Young!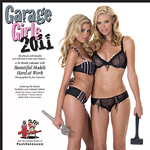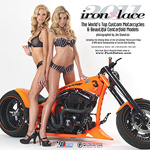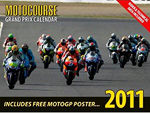 Click for even more Calendars!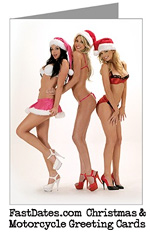 There's More
FastDates.com Gear!
Greeting Cards, Shirts, Mugs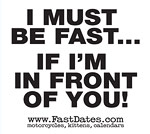 ---
Taylor Momsen
The Pretty Reckless
Chicks That KICK ASS!
NCAA Womens' Vollyball
Larry Pegram Switching from Ducati to BMW in AMA Superbike?
11/15 - An inside source has told us that Larry Pegram has been testing a BMW 1000RR Superbike in preparation for next year's 2011 AMA Superbike Championship.
The loss of Ducati North America president Michael Locke, Larry's biggest supporter the last 2 years with Ducati bikes and parts, and Ducati's budget cut backs in Supebike, probably ment Larry was on his own for competitive equipment next season.
If you been keeping up on our Pit Lane News race reports of this year's SBK 1000cc European Superstock Championship, you know that BMW factory rider Aryton Badovini totally dominated the series winning every race.
The fact that the BMW costs half the price of a new Ducati 1198R, and makes more horsepower out of the box, for a privateer rider in the AMA 's production based Pro Superbike Class, the BMW 1000RR and possibly Kawasaki's new 2011 KX10 also rated at 200hp stock is the best choice to beating the other fctory supported teams.
And this just in....
11/24 - Foremost Insurance Pegram Racing announce they will campaign the BMW S1000 RR in the 2011 AMA American Superbike Championship, with Foremost Insurance maintaining its title sponsorship ofthe team. Preliminary post–season testing has proven to be better than expected. "We have tested three times aboard a slightly modified, but mostly stock, BMWS 1000 RR and I am really pleased with the bike's performance. I comfortably did laps that were already very competitive. Some minor modifications will make the RR race ready and a true contender to win AMA Superbike races" exclaimed Pegram.
Todd Andersen, Marketing Manager, from BMW North America added "BMW is
thrilled that Foremost Insurance / Pegram Racing have chosen to campaign the BMW S 1000 RR in the AMA Superbike championship. Giving Larry's race-winning history, we expect great things from the team."
"Foremost Insurance is pleased to be able to continue as title sponsor of Pegram Racing Team and is very enthusiastic about supporting Pegram's BMW
effort" said Randy Slotten, marketing director of Foremost Insurance.
Fans can continue to keep up with the team by checking in at
www.foremostracing.com and www.pegramracing.com.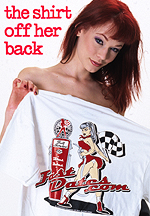 Order the Official
FastDates.com &
LA Calendar Bike Show
T-Shirts!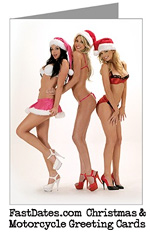 Order Your FastDates.com
Christmas Cards Now!
---
Stuart Easton Wins Macau GP for Kawasaki
Nov 20thKawasaki Racing Team rider, Stuart Easton blitzed the 44th Macau Motorcycle Grand Prix today for the third consecutive year in a row breaking his own lap record, as teammate Keith Amor is rewarded a deserving tenth place.

The 27-year-old Scot took charge of the two-part race from start-to-finish despite a red flag halting the event on lap six following a crash involving Canadian Chris Peris. Easton fought off the advances of Michael Rutter, the fastest man in qualifying, to lead the nine-lap restart race by setting a brand new lap record of 2:23.616 seconds.

Easton, on the Paul Bird Kawasaki Racing Team machine, had to do it the hard way though, beating off a strong challenge from King of Macau, Michael Rutter, on board the Team of Paris AXA Ducati. Rutter, fastest in qualifying, chased his young rival in the first part of the race until it was red flagged after six laps following a crash involving Canadian Chris Peris.

Then, in the restart, Easton made another attempt to open up a gap over his older rival and at one stage, had got a lead of almost two seconds, but Rutter, the 38-year-old British star, closed the gap again and threatened to catch and pass the Kawasaki man.

Easton responded by quickening his pace, setting a brand new lap record of 2:23.616 seconds on the seventh of the nine-lap race, breaking Rutter's spirit.

"When I saw that Rutter had caught me, I was devastated after trying so hard to break free. I thought if he could catch me after all that, there was no way I could beat him. But I tried again and managed to open a gap once more," said Easton. At the chequered flag Easton's winning margin was almost 11 seconds over Rutter to secure victory for the last outing onboard Paul Bird Motorsports ZX-10R machine.

"I tried to catch Stuart mid-way through the race but then I hit the trackside Armco and said to myself, once is enough. I'm not doing that any more," said Rutter, who eased off the pace and settled for a safe second place. Rutter must now wait at least one more year before he can win his record-breaking seventh Macau GP.

Jeremy Toye, the 39-year-old American on the Lee's Cycles Racing BMW grabbed a dramatic third place within sight of the finishing line after Britain's Simon Andrews (MSS Colchester Kawasaki) had struck mechanical problems on the final lap.

Gary Johnson (MOCHA/IGT Suzuki), another British rider, was fifth home and John McGuinness (IGT/sorrymate.com), the 2001 race winner, was sixth over the line.

Easton's fellow Scotsman and team-mate Keith Amor, fought hard in the mid field to secure a brave tenth place having qualified in sixth. The road-racing star suffered some disadvantage after facing set-up issues Kawasaki machine but managed to battle out the two-part race around the 6.2km Guia circuit to complete two successful results for the Kawasaki Racing Team supported by Dog-one-Life and IGT.

The Paul Bird Motorsport Team has been taking part in the Macau Grand Prix for over 12 years and today's outing has secured the second victory for the Penrith-based Team for the Asian event. The last Macau race win for PBM was in 2001 with John McGuiness.

Stuart Easton: "I'm over the moon to make this my third victory in a row in Macau and to win on the Kawasaki ZX-10R. The Kawasaki Racing Team gave me a package today which I could dominate and break the lap record on, this speaks for itself and the work they've put in. It wasn't all easy sailing for me however as Rutter put up a good fight for most of the two-part races. When I saw that he (Rutter) had caught me, I was devastated after trying so hard to break free. I thought if he could catch me after all that, there was no way I could beat him. But I tried again and managed to open a gap once more and gradually pulled away to win the race by almost 11 seconds .I would like to thank the boys, Pirelli tyres, Kawasaki and to Paul Bird for giving me this opportunity."

Keith Amor: "The Macau Grand Prix is a special kind of race and it's a pleasure to take-part in and bring the Kawasaki bike home in a top ten position. I had some issues to contend with over the two-part race but overall I really enjoyed the experience and am grateful of the opportunity which Paul Bird has given me. I would have liked to have finished a bit further up the ladder as I didn't feel that I delivered what I am capable of. But the boys and I did the best job we could, road around some problems and also had a good battle in the mid-field. Thank you to Kawasaki and Paul Bird for the opportunity to give the ZX-10R a final run."

Paul Bird, Race Team Owner: "It's been a fantastic result for Stuart and the Team today and I'm really proud to have my second victory of the Macau event. Stuart rode brilliantly from start to finish and really showed that he wanted the win badly by fighting off Michael Rutter. Stuart has enjoyed previous success here and is making his mark on the Macau victory board having made this his third.

I am delighted that he was able to continue his winning streak on-board the ZX-10R, which will be its last outing with the PBM/KRT as we now have the new Ninja to develop for WSBK. Keith also did a sterling job for the team with a top ten finish under difficult circumstances. He had a few issues to contend with over the race but his work ethic this week as been very professional and we couldn't have asked for anymore. I'd like to thank Kawasaki for allowing us to continue our support of the Macau Grand Prix and to Pirelli for their fantastic support also.

The KRT can now take a well-earned break from racing, as we set out targets towards the 2011 WSBK test season with the brand new Ninja ZX-10R."
More at: www.macau.grandprix.gov.mo
The 44th Macau Motorcycle Grand Prix final results are:
1.Stuart Easton – Kawasaki Racing Team
2. Michael Rutter – Paris AXA Ducati
3. Jeremy Toye - Lee's Cycles Racing BMW
4.Simon Andrews - MSS Colchester Kawasaki
5. Gary Johnson - MOCHA/IGT Suzuki
6. John McGuiness – IGT/sorrymate.com Honda
10. Keith Amor – Kawasaki Racing Team
Donington Park regains FIM Superbike World Championship
Rome, Tuesday 16 November 2010 - Donington Park Grand Prix Circuit is celebrating a new contract with Infront Motor Sports with the return of the FIM Superbike World Championship to the Leicestershire circuit in a three-year deal for the European Round of the Championship in 2011, 2012 and 2013.

The circuit will host the 2011 SBK European Round on March 25/26/27, 2011.

Donington Park hosted the very first round of the FIM Superbike World Championship on April 3, 1988 promoted by the circuit's founder Tom Wheatcroft, when the two races were won by Davide Tardozzi (Bimota) and Marco Lucchinelli (Ducati), and it last ran on June 28, 2009 when Ben Spies (Yamaha) won both rounds.

Kevin Wheatcroft, chairman of the re-instated Donington Park Racing Limited, is delighted to re-establish Donington Park as a world motorcycle venue. "It was always my father's dream and since his death at the end of last year, I always wanted to provide a world class event in his memory."

Paolo Flammini, CEO of Infront Motor Sports, official promoter of the FIM Superbike World Championship, commented: "We are extremely pleased to bring SBK back to Donington Park for the European Round of the Championship. The Leicestershire circuit is where the Championship began its history 23 years ago and has hosted many successful rounds of our series over the years. Thanks to the presence of many competitive British riders both in the Superbike and Supersport classes, we are sure that the 2011 event will attract many fans and will be a huge success".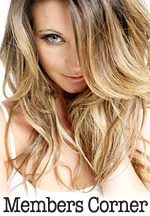 Hot Bikes, Sexy Kittens
Your Exclusive Grid Pass
also includes....
---
2011 AMA Pro Road Racing License Applications
Now Being Taken
Nov 19th - The following AMA Pro Road Racing licensing applications have been made available in the Competitor Information section of AMAProRacing.com.
2011 AMA Pro Road Racing American SuperBike and Daytona SportBike License Application
• An AMA Pro Racing American SuperBike license is issued to eligible riders who have reached the age of 16 and who have held a professional SuperBike or Daytona SportBike level license and meet the criteria specified in the licensing documentation.
• An AMA Pro Racing Daytona SportBike License is issued to eligible expert riders who have reached the minimum age of 16 and meet the criteria specified in the licensing documentation.
• The file can be downloaded at:
amaproracing.com
2011 AMA Pro Road Racing SuperSport and XR1200 Series License Application
• An AMA Pro Racing SuperSport License is issued to eligible expert riders who have reached the minimum age of 16 and meet the criteria specified in the licensing documenation.
• The SuperSport License not only allows participation in the SuperSport class, but also the XR1200 series. For XR1200 competitors that intend to enter only XR1200 races, the SuperSport license is the correct credential.

• The SuperSport class will have two divisions with an equal number of points paying events scheduled per division. Riders may compete outside of their respective division however they will only earn and accumulate points toward their declared divisional championship. The highest scoring divisional champion will be the overall SuperSport National Champion.
• Riders who have won two Divisional or National SuperSport championships are no longer eligible to participate in the SuperSport class. Any overall National Championship along with the qualifying Divisional Championship earned in the same season will be counted as one.

• To highlight the younger SuperSport riders, a year-end award will be presented to the highest overall scoring 16 - 21 year old SuperSport competitor. This running battle of the future up-and-comers will be tracked and promoted throughout the season. Riders will not be eligible for this award in the season following their 21st birthday.
• The file can be downloaded at:
amaproracing.com
2011 AMA Pro Road Racing Crew License Application
• The file can be downloaded at:
amaproracing.com
Please contact Sharon McMillan in AMA Pro Racing Member Services at (386) 492-1014 ext. 151 for any questions regarding the license and entry process.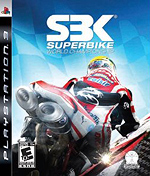 New Playstation!
Superbike & MotoGP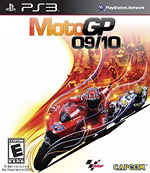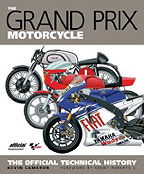 ---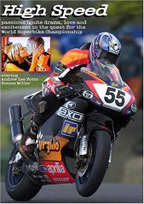 High Speed - the Movie
The best motorcyce racing movie ever made! Filmed on location at World Superbike, this an exciting romantic drama staring beautiful actress Sienna Miller.


Erotica Archives
FREE New Model
Galley Updated Daily
Warning Contains Nudity
---
Norton motorycles roar back into the usa, piloted by industry veteran dan Van Epps
Castle Donington, UK – November 26, 2010 – Norton Motorcycles Ltd. announced today the appointment of industry veteran Dan Van Epps to head-up operations in the USA, and to guide the much anticipated return of the famous British brand of Norton to the U.S. shores.
Norton, the name synonymous with the British sport motorcycling culture, and affectionately known as the "Snortin' Nortons" while dominating world road racing for decades, resumed production of the Norton Commando in 2009. The first Norton motorcycle, the 'Engerette', rolled out of its Birmingham England factory in 1902. It's fitting that the new engineering facilities and factory for Norton are based at spiritual center of British motorsport, the world famous Donington Park racing circuit, and so near the traditional heart of the British motorcycle industry in Birmingham.
"We have been producing the new 961 Commandos for almost two years, and the orders have been well beyond our most enthusiastic expectations. We've had to ramp-up production much earlier than anticipated to grow on pace with our customer's requests", noted owner and CEO Stuart Garner. "The exciting news is that we are now ready to enter the important US market, and we've chosen Dan Van Epps be CEO of Norton Motorcycles USA. Dan's depth of experience, and our policy here at Norton to add to the team only the best motorcycle industry professionals, makes him a perfect fit".
Van Epps is a European motorcycle industry veteran, former CEO of Ducati North America, and while based in Bologna Italy, the Director of Overseas Markets and head of Product Marketing for Ducati. "This is really an exciting opportunity for us, and we are all confident about our future, however, I am keenly aware of the magnitude of the responsibility in the introduction of Norton to the USA", said Van Epps. "We are fulfilling the dream and delivering the excitement of a truly iconic all British motorcycle. Partnering with dealers who likewise understand the significance of this brand and its rich heritage is critically important and will be the key to our success".
Starting in May 2011, Norton will begin deliveries in the United States of the famed Norton Commando series of sport road bikes. Models include the traditional Commando 961 Sport, the striking 961 Café Racer and the ultimate performance 961 SE. Visually they retain the signature Norton sculpted lines, while being fully modernized with today's engineering. Every model features an impressive 961cc computer controlled, fuel injected, counter balanced, parallel twin engine, complimented by the world's finest components like Ohlins suspension and Brembo brakes. See www.nortonmotorcycles.com for complete details.
Contact:
Infousa@nortonmotorcycles.com
Norton Motorcycles USA
P.O. Box 185
Beacon Falls, CT 06403


UCLA Women's Volleyball Fininshs 4th in Conference
Qualifies for NCAA Finals
Nov. 26th - Our favorite University of California Los Angeles UCLA Bruins Womens Volleyball team had a fantastic game last might against USC! It was a so close game , going all the way to the 5th set 14 to 16 loss. The Bruinsha ve shown all season with their defeat earlier of NCAA previously ranked #1 Stanford, and the other so close 5th set 14 to 16 loss against CAL State they remain one of the top teams in the county.
Last night's game was also a tribute to final season graduating Seniors, Dicey McGraw and Amber McBenttz (pictured on the link above with editer Jim Gianatsis). It totally sucks in college sports that the game can't go on forever. Here is to UCLA to Kick Ass in the NCAA finals next month. Look for the games on ESPN sports TV under "Volleyball".

Womens NCAA Volleyball
MAG Group
Buys Cycle News
Nov. 25th - Motorsport Aftermarket Group (MAG), a family of leading brands and businesses in the motorsport industry, announced today that it has acquired the Cycle News brand. In addition to acquiring the name brand, MAG also announced the hiring of Paul Carruthers to return to his position as Editor of Cycle News. In the press release, no mention was made about how MAG intends to relaunch Cycle News, if there will be a print edition or just an online presence. The MAG companies include Performance Machine, Vance & Hines, Kuryakyn, Mustang Seats, Burly Brand, etc.
We'd certainly like to see Cycle News return. But with all the product companies owned by the MAG group also still suffering from the economy and seeing huge sales losses, there is certainly some reason why MAG would now purchase and start back up a failed publication.
One good possibility, they could model Cycle News after England's very successful MCN Motorcycle News and cover the entire enthusiast and business world of motorcycling, not just dirt bikes and roadracing like Cycle News only did . The MAG needs to broaden its audience, market and success. Bringing back editor Carruthers could only be a short term solution to start the publication back up
The other possibility, perhaps more likely and not as good, the MAG Group will use Cycle News to showcase their different product lines, much like Parts Magazine and Drag magazines showcase the product lines of Parts Unlimited and Drag Specialities. This of course, would be unfortunate for the consumer, and competing product manufacturers, dealers and the buying public.
Freedom of the press and getting a balanced coverage of products and events requires the media to be independent.
Advertisers already influence too much of the reporting and news in the motorcycle industry. When that media is owned my a mega company looking to promote only its own product lines in a difficult economy, everyone else is sure to suffer even more. - Jim Gianatsis / Former Cycle News Editor