YZR500 0W23 1974-75 Developed specifically for GP500, adopted cassette type transmission
Making its first appearance in the 1974 Belgian GP, the 0W23 was designed specifically for GP500, unlike the TZ750. Major weight and size reductions were made in the engine and chassis and the wheelbase shortened. Also, it adopted a cassette type transmission in which the main shaft, the drive shaft and shifter mechanism were all pulled as a single unit (cassette) to greatly reduce maintenance time. A new shaped muffler, called a stepped tapered type, with a mildly flared trumpet shape defuser section and bowl-shaped rear portion of the expansion chamber to improve max. output and torque characteristics from the peak speed range upward. In 1975, Giacomo Agostini rode this machine to Yamaha's first GP500 Rider's championship title.
Above: Wayne Rainey's 1992 World Championship winning Yamaha YZR500 featured in the 1994 Fast Dates Calendar
Yamaha Enters 50th year of Road Racing World Championship Grand Prix
Launches New Website Commerating all the Factory Racing Bikes and Riders

2011 witnesses a landmark of World Championship Grand Prix racing for Yamaha, having successfully competed at the highest level for 50 years. From the very first Grand Prix entry in the French GP of 1961 to today, Yamaha has been an icon at the forefront of Grand Prix racing with countless victories delivered the world over to the delight of the many loyal and dedicated fans. Yamaha will commemorate this incredible achievement over the course of this year with a number of actions.
A special 50th Anniversary logo has been created using Yamaha's corporate colours and will be used during the season. The logo will be proudly displayed on the 2011 YZR-M1 fuel tank, on all Yamaha Factory Racing Team uniforms, within the pit garage of riders Jorge Lorenzo and Ben Spies and also on the Yamaha Factory Racing trucks.
The World GP 50th Anniversary is also being celebrated online with a special dedicated website - 50TH YEAR OF ROAD RACING WORLD CHAMPIONSHIP GRAND PRIX - live from 1st February 2011. The website features an impressive archive tracking the history of Yamaha's involvement with racing along with detailed historical information. Throughout the season the site will be regularly updated with columns and videos along with exclusive messages and interviews of key people involved in the Yamaha story.
Yamaha-Motor.co.jp/global/race/wgp-50th/
Several exciting events are also planned to bring some of the glorious racing history to life. A special demonstration run for the public and global media at Motegi in Japan will see iconic machines back on track. The legends on the circuit for this special event will include the 1974 YZR-500 (OW20), Yamaha's first 500cc factory bike and the 1978 YZR-500 (OW35K) which delivered three championships at the hands of Kenny Roberts. This event will also be scheduled for Assen to allow European fans to take part in the celebrations and see Yamaha's racing history come alive.
When Jorge Lorenzo and Ben Spies take their places on the grid to contest the Dutch TT at Assen, their YZR-M1 race bikes will wear a unique Yamaha 50th Anniversary livery design, reflecting Yamaha's legendary GP racing activity.
---
Carlos Checa of Althea Racing, makes guest appearance at London Motorcycle Show
London (UK), Saturday 5th February 2011 - having recently completed testing at Portimao, the work continued today for Althea Racing rider Carlos Checa as he attended the international London Motorcycle Show as a special guest. Invited on to the MCN Live stage, the Spanish rider was interviewed by the show's organisers, and spoke about his successful career and expectations ahead of the 2011 racing season. Carlos then visited the Ducati stand where he was able to admire the fantastic line up of new bikes. He was also able to meet with many of his British fans during the afternoon, signing autographs and posing for photographs.

"It was a fun afternoon", commented Carlos. "A well organized show, and although I didn't get chance to see a lot, I can say that there was no shortage of people, despite the cold! I was happy to meet so many Ducati fans on the stand and see such innovative machines as the new Diavel."
Editor's note: This Press Release was forwarded to us by Ducati Corse Superbike's former Press Officer Heather Watson who is now handling press duites this 2011 season, with the disolving of the factory Ducat team, for the Ducati satelite team Althea Racing. With Althea's Carlos Checa as the fastest Ducati rider last year in 2010 World Superbike, Ducat's decision to withdraw its factory team could have been more than just a cost factor. By disolving thr factory team they didn't have to continue to keep any contracted riders or team personel who weren't at the top of their game.
Now Ducati can get more PR value form a top Ducati racer for a lot less cost.
---
MotoGP World Champion Jorge Lorenzo confirms he will race with No 1
A triumphant 2010 MotoGP racing season witnessed Yamaha Factory Racing Team rider Jorge Lorenzo charge to World Championship victory with an incredible nine race wins and a record breaking 383 championship points earned. The status of reigning MotoGP World Champion gives the young Mallorcan rider the unique opportunity to change his racing number to No 1 as he defends his title this season. Lorenzo today confirmed his intention to run the coveted No 1 on his Yamaha Factory Racing M1 race bike, revealing a clever design incorporating his JL initials. This will be the first time a Yamaha MotoGP rider has worn the No 1 since Wayne Rainey defended his World Championship title in 1993 for the third consecutive time.
"Today I can reveal my No 1," said Jorge Lorenzo. "I am very proud because you have to work very hard to have the option to wear it. I have been lucky with my design because the No 1 works really well with my JL initials, maybe with different letters it would have been difficult to make it look right, I hope my fans will like it! I won't forget my No 99 this season, it will be there somewhere on my leathers because No 99 is in my heart. It was a difficult choice to change my number but I have earned the right for this unique opportunity to wear it."
---
Calendar Kitten Jaime Pressly's Cleans Up Hollywood
When we photographed beautiful actress Jamie Pressly for the FastDates Calendars, we knew her as a shy, sweet young girl from a red neck trailer park in Alabama who wanted to clean up in Hollywood. We're excited to see that Jamie is now taking her cleanliness crusade to a whole new audience in this latest infomercial for Axe Body Wash.
---
Click above to enlarge. See more of the MotoGPwerks Katana in the CALENDAR BIKE GARAGE
And Click below to find out about the 2011 LA Calendar Motorccyle Show July 16th
Ducati Supermono 500cc Single roadracer featured in the 1995 Fast Dates Calendar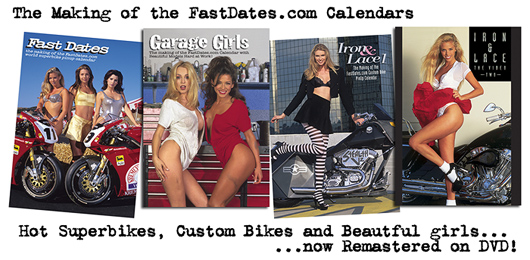 The Making of the FasDates.com Calendars DVD movies available in the FastDates.com Video Store.
---
There's more! Go to Pit Lane News Next Page

Also Visit: Fast Dates Calendar News • Iron & Lace Calendar News
Calendar Girl News • Meet the Models • Paddock Garage

Calendar Kittens, Paddock Garage, Screensavers, Iron & Lace Garage





MotorcycleSuperstore.com
Some of our Calendar Kittens can also at Playboy's website...



FREE! New Met-Art Model Galley Updated Daily - Stop Back Each Day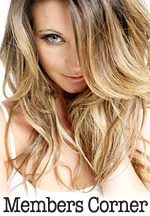 Hot Bikes, Sexy Kittens
Your Exclusive Grid Pass
also includes....
---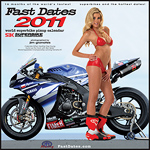 2011 Calendars!
with FastDates.com Calendar Kitten, Ducati Corse Grid Girl
and Playboy Playmate
Heather Rae Young!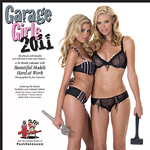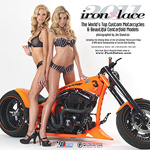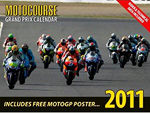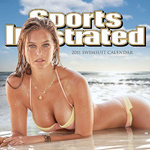 Click for even more Calendars!


2011 SI Magazine
Sports Illustrates Swimsuit
---
Mecum Auctions Brings Bikes to the Block With New Motorcycle Division
MARENGO, IL – February 8, 2011 – (Motor Sports Newswire) – American Motorcyclist Association Hall of Famer Gavin Trippe to Lead Department
Industry-leading auction company Mecum Auctions has demonstrated its expertise in bringing buyers and sellers together for more than two decades.Now, that passion has expanded into another market niche as Mecum launches its new motorcycle division to offer significant consignments for the collector motorcycle industry.
Mecum's motorcycle division, led by American Motorcyclist Association Hall of Famer Gavin Trippe, will consign and market world-class collector motorcycles during upcoming auctions, including Dana Mecum's 24th Annual Original Spring Classic Auction, May 17-22, in Indianapolis, Ind. and the Monterey Auction, Aug. 18-20, in Monterey, Calif.

"The motorcycle fraternity has been largely ignored in the current auction market, but now there will be a major platform to expose rare and valuable bikes to collectors," said Trippe. "The beauty of collecting bikes is that five bikes can occupy the same space as one car and you can ride many of them, or even hang one on the wall of a 'man cave' or corporate office! Even the most expensive motorcycles can be affordable and serve as great investments. I am excited to work with Dana Mecum, an avid collector himself, and commit 100% to this new Mecum division."

A legendary motocross and road race promoter, Trippe brings more than 45 years of motorcycle knowledge to the Mecum team. He previously organized and executed the 2006 and 2007 Monterey Classic Bike Auctions, having worked with many of the top collectors both in the U.S. and Europe. Trippe also helped with such collections as The Otis Chandler Collection and the famed Barber Motorsports Vintage Museum in Alabama, home of one of the best collections in the world.
With the launch of this new division, motorcycle collectors can expect to see noteworthy American and European motorcycles of all kinds cross the Mecum auction block throughout 2011. Contact Gavin Trippe at gavin@mecum.com to consign your classic motorcycle today.
For additional information about Mecum Auctions, visit www.Mecum.com or call 815.568.8888.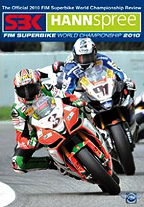 World Superbike Review
Click to find DVD Coverage of Every Year!
MotoGP Review
Click to find DVD Coverage of Every Year!
---
AMA Pro Racing adds Laurel Allen to Marketing Staff
DAYTONA BEACH, Fla. (February 10, 2011) - AMA Pro Racing is proud to announce the appointment of Laurel Allen to the post of Media and Channel Marketing Consultant, which she will fulfill as an independent contractor. Allen, who previously served as Road Racer X magazine's Senior Editor, will manage an ongoing, aggressive campaign to strengthen and promote AMA Pro's Road Racing and Flat Track series.
In this newly created role, Allen-in addition to handling traditional print and online media duties-will manage AMA Pro's social media efforts while assisting series participants in raising their own profiles in this area. She'll also work to create dynamic, one-off events and promotions that deliver added value to existing sponsors and fans, as well as to reach out to non-endemic media, companies, and audiences.
"I am thrilled to have Laurel join AMA Pro's group of key advisors," said AMA Pro C.O.O. David Atlas. "Laurel's long-term presence in the AMA racing paddock, and her very significant experience with some of the finest premier motorcycle publications, gives me great confidence about the substantial contribution she will make to our efforts to really elevate professional motorcycle racing."
"I grew up in race paddocks," says Allen, "and these series have been a part of my life since I can remember. After spending the last five years at RRX thinking and writing about U.S. motorcycle racing, I'm really excited to have an opportunity to actually do something about it-to effect change and improvements in a way I couldn't before."
Allen will be present at all of the 2011 AMA Pro Road Racing events, as well as at a number of non-conflicting AMA Pro Flat Track events.
New Roadrace Books, Videos and Playstation
---
New PlayStation
Racing Games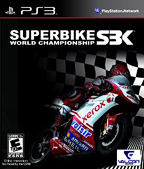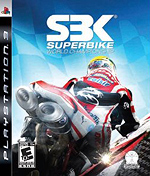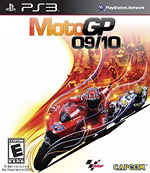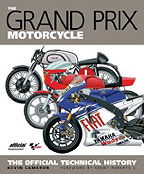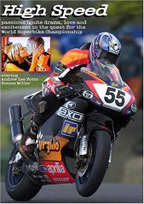 High Speed - the Movie
The best motorcyce racing movie ever made! Filmed on location at the World Superbike races , this an exciting romantic drama staring beautiful British actress Sienna Miller.
---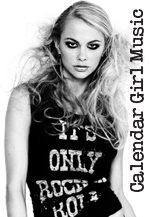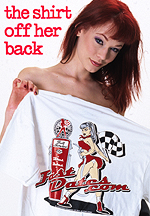 Order the Official
FastDates.com &
LA Calendar Bike Show
T-Shirts!
Triumph introduces adventure tour program partnership with Edelweiss for 2011
Triumph Motorcycles is introducing a worldwide adventure tour programme in 2011, utilising its critically acclaimed new Tiger 800XC. A range of five adventure tours, ranging from 11 to 16 days, are being offered from June 2011 and will be run in cooperation with Edelweiss Bike Travel, the world's largest and most respected motorcycle tour company. Triumph has plans to extend the programme with an even wider range of itineraries available from 2012.

Three of the tours will start with a look around Triumph's state-of-the-art factory in Hinckley, in the British Midlands, before taking riders to the iconic Isle of Man, the beautiful Scottish Highlands or on a European tour to Austria for the annual party that is Triumph's Tridays festival. Adventurers looking for a Sahara experience can take on the north African Triumph Adventure Tour, while an Asian trip around stunning Thailand is scheduled to take place in December.

With the exception of June's Tridays tour, which is conducted using the participant's own motorcycle, Triumph Adventure Tours include use of the Tiger 800XC for the duration of the event. All tours are lead by Edelweiss' extremely knowledgeable and experienced tour guides and include all accommodation and a fully equipped support van.

"Following the introduction of the new, go everywhere, Tiger 800XC, the obvious next step was the introduction of Triumph Adventure Tours, allowing customers to experience the motorcycle in it's natural environment, without having to go through the long and difficult process of researching and planning their own trips," said Paul Stroud, Triumph's Director of Sales and Marketing.

"We have chosen to partner with Edelweiss as they are the best in the business, having run over 1600 motorcycle tours in over 180 destinations over the past 30 years. Their expertise and local knowledge gives customers the reassurance that the events will be well run with good hotels, exciting roads and a high level of backup. Each tour will be led by an Edelweiss tour guide, with another guide following in a support van. It means that participants can get on with what we all love to do on a motorcycle touring holiday – enjoying the ride and the great destinations with a bunch of like-minded people."
More Informtion
Triumph Edelweiss Tours