Austin Texas Lands 10 year MotoGP deal beginning 2013
10-year Deal Signed for Austin's new Circuit of the Americas™
Includes All Three Classes of the FIM Road Racing World Championship Grand Prix
AUSTIN, TX, April 12, 2011 – Dorna Sports, S.L., 3FourTexasMGP, L.L.C. and Full Throttle Productions, L.P. have signed a 10-year contract to bring MotoGP to the new Circuit of the Americas beginning in 2013. The agreement includes the three categories of the Championship, the MotoGP class – the pinnacle of motorcycling, Moto2 and Moto3. The 10-year MotoGP deal is coupled with the already scheduled ten-year deal to host the Formula 1 United States Grand Prix™, for which the Circuit of the Americas in Austin, Texas is currently under construction.
The 10 year deal as the U.S.round of the MotoGP World Championship probably means the current American round of the U.S. MotoGP at Indianapolis Motor Speedway will not be renewed after the track's current contract expieres in 2012. Then again, money talks, and if Indy wants to keep it MotoGP rond as well, it certainly could be given contiental status as the "North American Round".
"We are delighted to be adding the Circuit of the Americas to the MotoGP calendar. It is an honor to expand our Championship to Texas, which has a rich history of producing World Championship riders," said Mr. Carmelo Ezpeleta, CEO of Dorna Sports, S.L. "We have had a wonderful and special relationship with Kevin Schwantz for twenty years and often talked about a mutual dream of increasing the popularity of MotoGP in the U.S. and raising our already successful worldwide profile. Now, with what Tavo Hellmund is doing in Austin, we have realized that situation and are looking forward to this new venture together. The 10-year agreement is a sign of our confidence and commitment to the future success of MotoGP racing in Austin."
Established as a World Championship by the Federation Internationale de Motocyclisme (FIM) in 1949, MotoGP is now in its 63rd year. Its Grand Prix events have taken place in every corner of the world and in 2010, more than 2.2 million people came through the gates of the world circuits to watch a weekend of world-class motorcycle racing.
Kevin Schwantz, Manager of 3FourTexasMGP, L.L.C. and the 1993 FIM MotoGP World Champion, stated, "For me this is a dream come true, that the FIM MotoGP World Championship will be in my home state of Texas. I am such a believer in the sport and know how popular motorcycling is in Texas. I am sure that this will be a resounding long term success."
During his racing career, Schwantz accumulated 25 Grand Prix wins and he won the 1993 MotoGP World Championship. After his retirement from racing in 1995, the FIM, in an unprecedented gesture of respect, retired #34, his racing number. In 2000, the organization declared Kevin a Legend, their highest honor, as a testament to his popularity with fans and fellow drivers alike.
"We are extremely pleased to add the best motorcycle World Championship to our annual schedule," said Tavo Hellmund, Managing Partner of Full Throttle Productions, L.P. "This is a fantastic opportunity for the State of Texas and this region and I believe it is the first time in American Motorsports history that both the cars and motorbikes world championships are held at the same facility annually. We are very proud of becoming the United States international facility for motorsports."
Construction of Circuit of the Americas is progressing well and is scheduled for completion sometime in mid 2012, in time for the first Formula 1 United States Grand Prix.
"Kevin and I have been close friends for a long time and I enjoy a great relationship with Carmelo. I respect so much what they and the FIM have done for MotoGP globally. It's going to be great for the state, the product is fantastic and you never know, we may even have a reigning Texan in Ben Spies as World Champion for our first event…that would be icing on the cake," concluded Mr. Hellmund.
World-Class Riders
Ben Spies from Longview, Texas is considered among a small field of favorites to challenge for the 2011 title. He was the 2010 MotoGP Rookie of the Year and recently finished sixth in the Qatar Grand Prix, the inaugural MotoGP race of the 2011 season. The 2010 MotoGP World Champion is factory Yamaha rider Jorge Lorenzo, originally from Palma, Spain. Dani Pedrosa (Repsol Honda) from Catalonia, Spain finished runner-up behind Lorenzo last year with seven-time World Champion Valentino Rossi from Urbino, Italy placing third.
Race Weekend Schedule
A Grand Prix event takes place over three days with total attendance nearing 200,000 fans. The first two days of the Grand Prix are set aside for practice and qualification for each class. In each category the three fastest qualification-time riders take positions on the first row of the grid, with the rest lining up in rows of three behind. Traditional race days begin with the 125cc contest with the Moto2 class following and finally the premier MotoGP event. Races vary in length between approximately 60 and 80 miles and normally last 40 to 45 minutes.
About MotoGP
The MotoGP World Championship is the world's premier motorcycling championship, with a season of 18 Grand Prix in 14 countries, across four continents, bringing together the world's top motorcycle manufacturers and an elite crop of riders from every corner of the globe. The sport is a spectacular show, featuring the most technologically advanced, high-speed racing machinery being ridden by the most fearless and skillful riders on the planet. For more information, visit www.motogp.com.
About Circuit of the Americas
Circuit of the Americas will be a world-class destination for performance, education and business. It will be the first purpose-built Grand Prix facility in the United States designed for any and all classes of racing, from motor power to human power, and be the U.S. home to both the Formula 1 and MotoGP Grand Prix World Championships.
The Circuit of the Americas master plan features a variety of permanent structures designed for business, education, entertainment and race use. Its signature element will be a 3.4-mile circuit track with capacity for 120,000 fans. Other support buildings will include a medical trauma and care training facility, 14 executive meeting suites, a conference center, a banquet hall as well as an expansive outdoor live music space. Future proposed amenities include a driving/riding experience, a motorsports driving club, kart track, grand plaza event center and tower and a trackside recreational vehicle park. For more information, visit www.CircuitoftheAmericas.com
---
Jonthan Rea leads Biaggi, Checa, Sykes, Corser and Melandi in Race One.
SBK World Superbike Championship, Assen Round 3 of 13
Rea and Checa trade World Superbike Wins at Assen
Assen, Netherlands, Saturday 16 April 2011 - Jonathan Rea won today's opening race of the third round World Superbike event at Assen in the Netherlands today and followed it up with a podium in race two to kick start his season in style. Assen marked the home race for Rea's team and his victory was his first of the season and the first for the newly branded Castrol Honda squad, which is based just 50km to the south of the historic 4.452km circuit. Spaniard Carlos Checa took victory in race two, as front tyre problems prevented Rea from pressing for his second win of the day to follow up his double at Assen in 2010. Max Biaggi finished second in both races on thr factory Aprilia
Preview: World Superbike at
'The Cathedral' of motorcycling
April 15-17th - The TT Circuit Assen, the home of motorcycle racing for the last 78 years and for the FIM Superbike World Championship since 1992, gets ready to host the third round of the 2011 production-based series this weekend.

The circuit, which strange to say is the northernmost leg on the WSBK trail, acts as a magnet for fans across northern Europe; once again it will attract large numbers of British, German, Scandinavian, Belgian, French and Dutch fans, as well as numerous Italians, all eager to see a continuation of the battle that at the moment sees the domination of Carlos Checa (Ducati Althea Racing), winner of three of the first four rounds of the season.

The Catalan rider has established a perfect feeling with his Italian twin-cylinder machine, and this allows him to lead the table on 91 points, 19 clear of his closest rival, Marco Melandri (Yamaha World Superbike Team). The Italian won race 1 at Donington and all signs could point to him repeating the feat at the Dutch circuit, where he stepped onto the podium in 2004 and 2005 when he raced in MotoGP, and where he won in 2002 in 250 GP. The Yamaha YZF-R1 machine also has a good recent record at Assen, having won the first 2009 race here with Ben Spies on board, but in terms of overall manufacturer wins Ducati clearly leads the way on 23 victories, with Honda next up on 12.

Assen should represent the start of the resurgence of Max Biaggi (Aprilia Alitalia Racing Team) who, at the moment is lying fourth overall, 42 points behind Checa. Last year, in his title-winning season, the Italian's results at Assen were slightly below-par as he could only finish sixth and fourth. On this track Biaggi has only won once in 500 GP in 2001, while his other two wins came in 250 GP.

Jonathan Rea (Castrol Honda) scored a fantastic double win last year at what is the Ten Kate Racing team's home track. The third round of the championship could be an ideal opportunity for the Northern Ireland youngster to improve on his current standing of sixth overall. One notable absentee at Assen will be James Toseland (BMW Motorrad Italia SBK Team), the British former double world champion who twice finished on the podium last year but who is still recovering from a testing injury. But another Brit, BMW Motorrad Motorsport's Leon Haslam, who twice finished fourth at Donington, and who was on the Assen podium in 2010, will be aiming for more of the same this weekend.

But the true merit of the Assen TT Circuit is that it does allow rider talent to emerge and that is the case of Leon Camier (Aprilia Alitalia Racing Team), a podium finisher last year and also at the last round. Other surprises could come from outsiders Jakub Smrz, the Czech Republic rider getting closer and closer to that all-elusive first win, and the still convalescing Frenchman Sylvain Guintoli, both on Effenbert-Liberty Racing Ducatis. All eyes will also be on Noriyuki Haga (Pata Racing Team Aprilia), Assen winner in 2009, as well as the factory Kawasaki team, back at full strength with Britain's Tom Sykes, Spain's Joan Lascorz and Australian Chris Vermeulen.

Michel Fabrizio is still struggling to hit the big time on his Suzuki Alstare machine, while the remaining Assen slots go to Ayrton Badovini (BMW Motorrad Italia SBK Team), flanked for this occasion by Dutchman Barry Veneman, the experienced Supersport man coming in for Toseland, Roberto Rolfo (Kawasaki Pedercini), galvanized by victory in Sunday's opening CIV Superbike round at Misano, and by Maxime Berger on the Supersonic Ducati 1098R.

About the Circuit
The TT Assen Circuit, which is situated in the north of the Netherlands, a couple of hours drive from Amsterdam, underwent major renovation work in 1998, with brand-new grandstands being built, and again in 2005, when 1.5 km was knocked off the lap distance. A further adaptation was made to Ruskenhoek in 2010, shortening the circuit's current distance down to 4.542 km. New grandstands were also built at Haarbocht, Strubben and TT World.

Axo launches new collection
The third round of the Superbike World Championship, which takes place at Assen this weekend, will coincide with the presentation of a new 2011 collection from Axo, one of the leading bike gear firms, and traditional partner of the production-based bike racing series. The new 2011 SBK collection of the Treviso-based company, with leathers, helmets and gloves, is a technical line of products developed in collaboration with the riders and the world of the Superbike World Championship. For further information: www.axosport.com.
Checa Takes His 3rd Superpole
Assen, Netherlands , Saturday 16 April 2011 - Carlos Checa (Althea Racing) secured his third pole in three race meetings with a fabulous 1 minute 35.292 second lap in the final Superpole session, leading home Jakub Smrz (Effenbert – Liberty Racing Ducati) and Eugene Laverty (Yamaha World Superbike Team). Checa had been only ninth in combined qualifying, even through the times were tight through the field, but left his best for last again and took pole by 0.268 seconds from Smrz. The final place on the front row for Sunday's races was taken by Noriyuki Haga (Pata Racing Team Aprilia) meaning that three privateer riders earned places on row 1.

Carlos Checa: "We were struggling a little in Superpole 1 because we used a race tyre. We expected to be inside but it was crazy with a few riders in a few tenths of a second and you can be in or out just like that. Then we worked well with the qualifying tyre, in session 2 and especially the last one where I did a really good lap without any mistakes. It's a great satisfaction for me but honestly it was quite hard!"

Jakub Smrz: "I wanted the pole today but I had some trouble with the tyres. The bike was good, but Carlos was very fast today. It's good to be on the front two, the team and everyone did good work. I learnt that I was only 12th after Superpole 1 because I didn't see the lap times, so I was lucky in the first one. Then I started pushing in the second session, but here it's always very close and it's never easy."

Eugene Laverty: "It was an eventful session, we used the qualifiers up during the Superpole so in the end I had to use a softer race tyre, I surprised myself with the lap time when I saw it on the dash. That was great! I knew it was going to be enough for the front row, but it was tough. I could do times like that for a couple of laps but we've got some work to do for the races to make the bike more stable."

Last year's double winner Jonathan Rea (Castrol Honda) went fifth fastest, and world champion Max Biaggi (Aprilia Alitalia) was sixth. Top Kawasaki rider was Tom Sykes (Kawasaki Racing Team Superbike) but Marco Melandri (Yamaha World Superbike Team) lost his chance of pole by crashing in the final minutes and he now starts the races from the back of row two.

Leon Camier (Aprilia Alitalia) and Troy Corser (BMW Motorrad Motorsport) just missed out on the final period of Superpole qualifying but made it into the top ten. Joan Lascorz (Kawasaki Racing Team) went 11th after an incredibly close second Superpole session, but Leon Haslam (BMW Motorrad Motorsport) could not make the most of his qualifying tyres and went from a Superpole contender to 12th.

Competition has been so close at Assen that the top 15 riders were within one second after combined qualifying, and all 21 riders were grouped within 1.759 seconds pre-Superpole.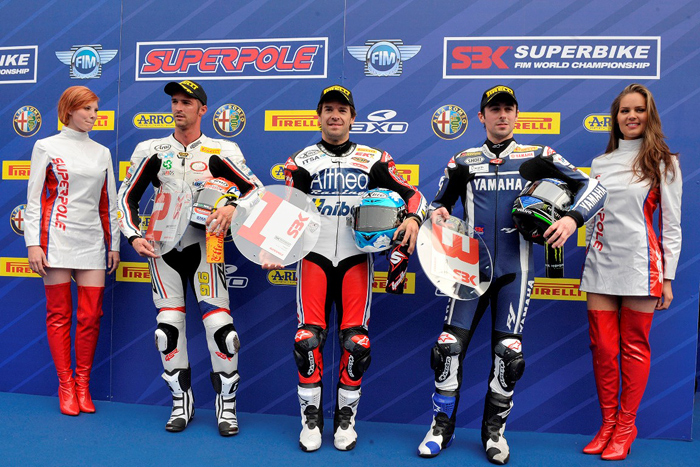 Dutch Superpole treats for Checa, Smrz and Laverty. Click to GO BIG

Superbike Pole Times: 1. Checa C. (ESP) Ducati 1098R 1'35.292; 2. Smrz J. (CZE) Ducati 1098R 1'35.560; 3. Laverty E. (IRL) Yamaha YZF R1 1'35.580; 4. Haga N. (JPN) Aprilia RSV4 Factory 1'35.920; 5. Rea J. (GBR) Honda CBR1000RR 1'36.138; 6. Biaggi M. (ITA) Aprilia RSV4 Factory 1'36.302; 7. Sykes T. (GBR) Kawasaki ZX-10R 1'36.351; 8. Melandri M. (ITA) Yamaha YZF R1 1'37.036; 9. Camier L. (GBR) Aprilia RSV4 Factory 1'35.903; 10 Corser T. (AUS) BMW S1000 RR; 1'35.954; 11. Lascorz J. (ESP) Kawasaki ZX-10R 1'35.983; 12. Haslam L. (GBR) BMW S1000 RR 1'36.089; 13. Fabrizio M. (ITA) Suzuki GSX-R1000 1'36.148; 14. Xaus R. (ESP) Honda CBR1000RR 1'36.260; 15. Guintoli S. (FRA) Ducati 1098R 1'36.361; 16. Badovini A. (ITA) BMW S1000 RR 1'36.920; etc.

World Supersport 600cc
Championship leader Luca Scassa (Yamaha ParkinGO Team) set the pole time in the Supersport class with a 1 minute 38.008s lap, his second such pre-race performance this year. Close behind was Sam Lowes (Parkalgar Honda) with the rest of the top riders a little way back and led by Broc Parkes (Kawasaki Motocard.com). The last rider on the front row was Fabien Foret (Hannspree Ten Kate Honda).

New young star in this class and Foret's team-mate Florian Marino, was fifth in the grid rankings and Chaz Davies was sixth for the Yamaha ParkinGO team. Spanish competitor David Salom (Kawasaki Motocard.com) and Italian Roberto Tamburini (Bike Service RT Yamaha) closed out the second row, with 30 riders qualifying in total. Seasoned privateers Robbin Harms (Harms Benjan Racing) and Massimo Roccoli (Lorenzini by Leoni) rounded out the top ten.

Times: 1. Scassa L. (ITA) Yamaha YZF R6 1'38.008; 2. Lowes S. (GBR) Honda CBR600RR 1'38.289; 3. Parkes B. (AUS) Kawasaki ZX-6R 1'38.647; 4. Foret F. (FRA) Honda CBR600RR 1'38.870; 5. Marino F. (FRA) Honda CBR600RR 1'38.945; 6. Davies C. (GBR) Yamaha YZF R6 1'39.007; 7. Salom D. (ESP) Kawasaki ZX-6R 1'39.191; 8. Tamburini R. (ITA) Yamaha YZF R6 1'39.483; etc.

European Superstock 1000
Sylvain Barrier (BMW Motorrad Italia STK) pushed his way to the front of the qualifying pack at Assen, ahead of three Italian riders. David Giugliano (Althea Racing), Danilo Petrucci (Barni Racing Team) and Luca Baroni (Althea Racing), all on Ducati 1098Rs, filled the final front row places for Sunday's race, with local man Roy Ten Napel (Domburg Racing Honda) the top Fireblade rider. Next up was Andrea Antonelli (Team Lorini Honda) with the best Kawasaki rider so far proving to be South African favourite, Sheridan Morais (Lorenzini by Leoni). Morais was the last rider to qualify within a second of pole.

Times: 1. Barrier S. (FRA) BMW S1000 RR 1'39.208; 2. Giugliano D. (ITA) Ducati 1098R 1'39.338; 3. Petrucci D. (ITA) Ducati 1098R 1'39.470; 4. Baroni L. (ITA) Ducati 1098R 1'39.733; 5. Ten Napel R. (NED) Honda CBR1000RR 1'39.811; 6. Antonelli A. (ITA) Honda CBR1000RR 1'39.943; 7. Morais S. (RSA) Kawasaki ZX-10R 1'40.021; 8. Zanetti L. (ITA) BMW S1000 RR 1'40.208; etc.

David Giugliano expands the Althea Racing team to 3 riders this season with his entry in European Superstock on a Ducati 1198R.
European Superstock 600 - Race
The first Superstock 600 race of the season was a thrilling three-rider fight all the way, with Michael van der Mark (Ten Kate Junior Honda) holding off a last chicane charge from Romain Lanusse (MRS Yamaha Racing France) and a race-long challenge from Aussie Jed Metcher (MTM-RT Motorsports Yamaha). After 12-laps of intense competition the local 18-year-old rider enjoyed a margin of victory of 0.540 seconds from Lanusse, with Metcher almost snatching second place as an audacious move by Lanusse on van der Mark saw the Frenchman have to run wide and fight hard to keep second place.

Results: 1. Vd Mark M. (NED) Honda CBR600RR 20'23.765; 2. Lanusse R. (FRA) Yamaha YZF R6 0.540; 3. Metcher J. (AUS) Yamaha YZF R6 0.590; 4. Lombardi D. (ITA) Yamaha YZF R6 8.960; 5. Cocco F. (ITA) Yamaha YZF R6 10.854; 6. Calero Perez N. (ESP) Yamaha YZF R6 16.024; 7. Russo R. (ITA) Yamaha YZF R6 16.315; 8. Duwelz G. (BEL) Yamaha YZF R6 16.322; etc.

European Junior Cup
The new European Junior Cup for youngsters on Kawasaki Ninja 250 machines also produced its first pole sitter today, Australian Matt Davies getting the top slot ahead of Germany's Tom Busch and Spain's Ruben Fenoll.
Jonathan Rea (4) holds off Max Biaggi (1) in Race One as Carlos Checa (4) recovered from mid pack once his tires started working to finish 3rd .

Rea and Checa score wins in World Superbike
Race Day Sunday April 17th – Jonathan Rea and Carlos Checa scored a win apiece at Assen today, in races held in dry and occasionally sunny conditions at this classic Dutch track. Rea was particularly happy to see his first victory arrive at his team's home circuit, after some tough times early in the season.

It is Checa, however, who can leave with the greatest satisfaction as he now has a clear points lead over Max Biaggi, 132 - 89. Max, the reigning champion, recovered from all his dramas at Donington last month with two assured second place finishes today and he got the reward of second in the championship overall, with his home race of Monza next up. Donington race winner Marco Melandri just missed out on a podium finish in race one at Assen but fell in race two and is now in third place overall, four points behind Biaggi. Rea is now fourth, on 79 points, as he and Checa swapped wins and third places, with Checa taking the final spot in race one and Rea third in race two.

Leon Haslam had two hard fights on his hands today, but he scored good points in race two for fifth place, the same position he holds in the championship fight with his new total of 68 points. Leon Camier (Aprilia Alitalia) set the fastest lap in race two to help him go fourth and he is now sixth in the championship.

Assen marked former World Superbike Champion Chris Vermuelen's (77) return to racing after seriously injuring his knee last year. Chris was competitive in the first Race, seen here battling with Kawasaki team mates Joan Lascorz and Tom Sykes, before being forced to retire witha leg cramp.
Race 1 - Jonthan Rea Gives Castrol Honda its first Victory
Rea overcame the early battles at Assen to record his and Honda's first win of the 2011 season, beating Biaggi by 0.7 seconds and championship leader Checa by 3.5 seconds in race one. Melandri (Yamaha World Superbike) overcame a slow start to claw his way back to fourth, just ahead of Michel Fabrizio (Suzuki Alstare). With Troy Corser (BMW Motorrad Motorsport) behind Fabrizio there were six different machines inside the top six places. Top Kawasaki runner was Mark Aitchison (Pedercini Team Kawasaki) in tenth. Leon Haslam, Corser's team-mate, survived a fast early crash to recover to a top-12 finish. Race one saw many falls and retirements, and only 14 riders finished the race, but in race two only two riders failed to finish.

The Dutch track proved challenging for Yamaha World Superbike riders; Melandri and Laverty this afternoon in Assen. Marco Melandri got off to a less than perfect start off the grid in race one falling from eighth back to eleventh in the first lap. He put his head down, working his way through the pack and pushed up to fifth place by lap ten. Aiming for a podium he closed in on the leading gang before crossing the chequered flag in fourth position. Team-mate Laverty initially fell back a few places before regaining third position on lap seven and creating a significant gap ahead of Checa in fourth. Unfortunately mid race he began to struggle with the rear of the bike and found himself fighting hard to maintain the pace before crossing the finish line in seventh.

Jonathan Rea: "First and foremost I'm proud to give Castrol Honda their first podium in the world championship this year. My crew worked really hard all weekend and we really made the right decision to develop a specific bike for the race because it paid off. I lead from the start, was wondering whether to let Max pass, but made the right decision and won the race."

Max Biaggi: "I have to be happy with this result because of the way I finished free practice on Saturday afternoon. I had to use bike number 2 so it's a good result. We changed something in the warm-up but for the race we came back to a set-up we thought was correct for me and I could do nice lap times and be consistent."

Carlos Checa: "It was quite tough for me to keep the position at the beginning but finally I was able to pass the people from the second group and then I was trying to follow Laverty, overtook. Max and Johnny were too strong and it was difficult for me to catch them at the end. For us it's a very positive result."

Marco Melandri (33) and Michele Fabrizio (84) rubbed paint and leather both races.
Superbike Race One Results: 1. Rea J. (GBR) Honda CBR1000RR 35'46.486 (167,589 kph); 2. Biaggi M. (ITA)Aprilia RSV4 Factory 0.739; 3. Checa C. (ESP) Ducati 1098R 3.572; 4. Melandri M. (ITA) Yamaha YZF R1 9.508; 5. Fabrizio M. (ITA) Suzuki GSX-R1000 9.892; 6. Corser T. (AUS) BMW S1000 RR 11.120; 7. Laverty E. (IRL) Yamaha YZF R1 15.235; 8. Xaus R. (ESP) Honda CBR1000RR 30.081; 9. 86 Badovini A. (ITA) BMW S1000 RR 32.071; 10. Aitchison M. (AUS) Kawasaki ZX-10R 35.000; 11. Lascorz J. (ESP) Kawasaki ZX-10R 43.287; 12. Haslam L. (GBR) BMW S1000 RR 45.289; 13. Veneman B. (NED) BMW S1000 RR 45.298; 14. Sykes T. (GBR) Kawasaki ZX-10R 50.764; etc.

Carlos got his tire choice dialed-in for Race Two and held off Biaggi for the win, taking a big points lead in the Championship.

Race 2 - Checa dominates for the Start, leaving Biaggi an bridesmaid again
A delayed start to the second Assen race made no difference to the outcome as Checa and Biaggi played a high-speed game of cat-and-mouse. Biaggi looking to have it wrapped up as he passed long time leader Checa, only for the Spanish rider to reassert himself on the final lap and win his fourth race of the year. A battle between Rea and Melandri ended when the Italian star fell, leaving Rea on the podium in third. Leon Camier (Aprilia Alitalia) was fourth, while a multiple rider fight for fifth went to Leon Haslam (BMW Motorrad Motorsport), from Laverty, Fabrizio, Haga, Smrz and Guintoli.
The determined Irishman Eugene Laverty put on a strong and steady performance in race two. Experiencing trouble with the front of the factory Yamaha he initially fell back to ninth but put in a series of consistent laps to push back up to sixth. Race two proved unfortunate for team mate Melandri who shot off from eighth position on the grid and worked his way up to fourth before losing the front of the bike and crashing out on turn seven of the 16th lap. The Italian put in the top speed in race one and two with his YZF-R1 reaching a high of 298.7 km/h.

In the points standings Checa now leads by 132 to Biaggi's 89. Melandri is third on 85, Rea jumping to fourth with his new total of 79 points.

Carlos Checa: "It's a fantastic result, the win was amazing. I put a soft tyre in for the second to get that that extra grip and at the end the tyre was good and responsive, this was the question mark. I was trying to put some gap between me and Max, but he was strong. I made a mistake and he passed me but then I overtook him again for the win."

Max Biaggi: "Good performance for us, we made a very good set-up for the race after my crash yesterday. We tried to adapt, it wasn't perfect, couldn't find the tyre to match. I was fast enough to make a good race but not enough to win the race. Too much movement, it's the maximum we could do."

Jonathan Rea: "We had to dig deep in race two because I got held up for a while and the front guys got away. I was matching their lap times but we ran into some tyre problems later in the race. I'm really happy with the weekend though, and really grateful to everyone who has helped to get me here – it's been a long hard winter coming back from injury. The team has worked really well and that's exactly the right sort of confidence and momentum that we need to take to the next races. I'm happy to be back where I belong, in the winners' circle, and I look forward to trying to get more wins for the team."

Melandri crashed from 4th out while closing in on the race leaders.
Superbike Race Two Results: 1. Checa C. (ESP) Ducati 1098R 35'38.693 (168,199 kph); 2. Biaggi M. (ITA) Aprilia RSV4 Factory 0.524; 3. Rea J. (GBR) Honda CBR1000RR 3.584; 4. Camier L. (GBR) Aprilia RSV4 Factory 5.913; 5. Haslam L. (GBR) BMW S1000 RR 16.916; 6. Laverty E. (IRL) Yamaha YZF R1 17.375; 7. Fabrizio M. (ITA) Suzuki GSX-R1000 17.740; 8. Haga N. (JPN) Aprilia RSV4 Factory 18.329; 9. Smrz J. (CZE) Ducati 1098R 18.378; 10. Guintoli S. (FRA) Ducati 1098R 18.404; 11. Sykes T. (GBR) Kawasaki ZX-10R 26.284; 12. Lascorz J. (ESP) Kawasaki ZX-10R 27.053; 3. Berger M. (FRA) Ducati 1098R 38.614; 14. Xaus R. (ESP) Honda CBR1000RR 40.824; 15. Badovini A. (ITA) BMW S1000 RR 40.953; 16. Rolfo R. (ITA) Kawasaki ZX-10R 40.982; etc.

Points (after 3 rounds of 13): 1. Checa 132; 2. Biaggi 89; 3. Melandri 85; 4. Rea 79; 5. Haslam 68; 6. Camier 50; 7. Smrz 49; 8. Fabrizio 47; 9. Laverty 35; 10. Haga 34; etc. Manufacturers: 1. Ducati 136; 2. Aprilia 106; 3. Yamaha 97; 4. Honda 79; BMW 74; 5. 38; 6. Suzuki 47; 7. Kawasaki 43.
Pirelli Tire Report: Assen is a fantastically flowing circuit with smooth asphalt for which Pirelli has made available 4 front and 4 rear Diablo Superbike tyres to the SBK class, including both Soft and Medium options for cold and warmer conditions; an overall allotment of 4,604 tyres including those to support the first round of the STK classes. The focuses at this spring race were durability and stability rather than pure performance, offered through an increased mechanical grip that requires slightly more setup time. Throughout practice and qualifying, it never exceeded 20°C on the asphalt whilst on race day we saw nearly 30°C, making tyre choice very critical.

Race 1: Sykes (Kawasaki), Xaus (Honda) and Guintoli (Ducati) opted for the Soft (A) rear tyre with bike setup finding trouble managing tyre wear, compared to Fabrizio's (Suzuki), whose team's bike setup was focused on the Soft and brought home a 5th and 7th place. A great performance by Rea (Honda) on the Soft (SC1) front and Medium rear at his team's home track, adding to his double-win here last year.

Race 2: Seven seconds faster race time (35'38.693) vs. 2010, where Checa (Duc) demonstrated an ideal usage of the Soft (A) rear tyre he changed to for the second race.

Pirelli BEST LAP Awards:
SBK Race 1 – Tom Sykes (Kawasaki Racing Team Superbike), 1'36.660 (Lap 3)
SBK Race 2 – Leon Camier (Aprilia Alitalia Racing), 1'36.476 (Lap 3)

Total BEST LAP (SBK): Biaggi M. (Aprilia Alitalia Racing): 2, Haga N. (PATA Racing Team Aprilia): 1, Checa C. (Althea Racing): 1, Sykes T. (Kawasaki Racing Team Superbike): 1, Camier L. (Aprilia Alitalia Racing): 1

Chaz Davies holds off Fabien Foret and Broc Parkes.
World Supersport
Chaz Davies (Yamaha ParkinGO) took his first win in the WSS category after heading up a 16-lap race that was restarted twice after red flag incidents. Second was Fabien Foret (Hannspree Ten Kate Honda) some seven seconds back, with third closely place contested but eventually taken by Broc Parkes (Kawasaki Motocard.com). Robbin Harms (Harms Benjan Racing Honda) went fourth, David Salom, Parkes' team-mate, was fifth, and Lorenzini by Leoni Kawasaki rider Massimo Roccoli ended up a fine sixth. James Ellison (Bogdanka PTR Honda) pushed himself to seventh. Only 19 riders crossed the line from a field of 30, with three riders injured in two separate accidents that brought out the red flags. Sam Lowes (Parkalgar Honda) suffered concussion and an injured shoulder, while Alex Lundh (Cresto Guide Honda) broke his wrist in a fall involving Marko Jerman (MD Team Jerman), who suffered many contusions and abrasions. In the championship standings, crashes from some of the leading contenders also closed up the points totals, with Davies' team-mate Luca Scassa still leading on 50, Parkes on 47, and Davies on 45.

Supersport 600cc Results: 1. Davies C. (GBR) Yamaha YZF R6 26'37.029 (163,816 kph); 2. Foret F. (FRA) Honda CBR600RR 7.236; 3. Parkes B. (AUS) Kawasaki ZX-6R 8.084; 4. Harms R. (DEN) Honda CBR600RR 8.191; 5. Salom D. (ESP) Kawasaki ZX-6R 9.122; 6. Roccoli M. (ITA) Kawasaki ZX-6R 9.222; 7. Ellison J. (GBR) Honda CBR600RR 14.616; 8. Praia M. (POR) Honda CBR6000RR 32.623; etc.

Points (after 3 rounds of 12): 1. Scassa 50; 2. Parkes 47; 3. Davies 45; 4. Harms 37; Salom 34; Foret 20; Roccoli 19; Ellison 19; etc. Manufacturers: 1. Yamaha 75; Honda 52; Kawasaki 47; Triumph 9.

Superstock 1000 FIM Cup
In the opening race of the Superstock season Davide Giugliano (Althea Racing Ducati) held off a strong challenge from Danilo Petrucci (Barni Racing Team Ducati) to secure the win at Assen. Pole man Sylvain Barrier (BMW Motorrad Italia Superstock) slid back from his early challenge to go third. Lorenzo Baroni (Althea Racing Ducati) had an eventual clear fourth but Bryan Staring (Pedercini Team Kawasaki) had an impressive ride through from 12th on lap one to give the new Kawasaki Ninja a fifth in its race debut. Andrea Antonelli (Team Lorini Honda) was the top Honda rider, sixth, having been passed by Staring late on.

Points (after 1 round of 10): Giugliano 25; Petrucci 20; Barrier 16; Baroni 13; Staring 11; Antonelli 10; La Marra 9; 10 Ten Napel 8; etc. Manufacturers: 1. Ducati 25 ; 2. BMW 16; 3. Kawasaki 11; 4. Honda 10; 5. Yamaha 4.

The Assen weekend also saw the debut of the European Junior Cup which saw 12 riders line up at the start on identical Kawasaki Ninja 250 machines. The first race win went to German Tom Busch ahead of New Zealand's Daniel Mettam and American Brandon Kyee.
---
Suzuki take out 75th Anniversary Bol d'Or at Magny Cours
Magny Cours, France, April 17th, 2011 - Suzuki Endurance Racing Team has won the opening round of the 2011 Qtel World Endurance Championship - the 24-hour 75th-Anniversary Bol d'Or at Magny Cours in France. The GSX-R1000-mounted reigning World Champions crossed the line at the 3pm finish with 814 laps completed; six laps clear of race-long rivals SRS Kawasaki (808 laps), BWM Motorrad France 99 (803) and Bolliger Team Switzerland (802).
The Suzuki World Endurance Team SERT riders Vincent Philippe, Freddy Foray and Anthony Delhalle dominated from the start - even though first rider off at 3pm on Saturday - Philippe - was still feeling the after-affects of a heavy fall in the morning warm-up that meant the team had to use their number two machine for the race.
At the five-hour mark, SERT had clocked-up 173 laps; one more than SRS Kawasaki and BMW. Through the night, the Suzuki trio opened the gap to three laps over SRS, with the Bolliger Team Switzerland Kawasaki climbing into the top three places when BMW broke a chain.
From sunrise on Sunday, SERT used its experience to gradually increase its lead - to seven laps at one stage - plus time its pit-stops precisely to bring the GSX-R1000 home to an emphatic home victory for the Le Mans-based squad. It was the team's fourth-consecutive victory at the Bol d'Or and Philippe's seventh, which equals the record number of rider wins.
Honda TT Legends finish the Bol d'Or in fifth
The Honda TT Legends team finished its debut Bol d'Or in an impressive fifth place after a grueling 24-hour race that saw John McGuinness, Steve Plater and Keith Amor complete 796 laps of the Magny-Cours circuit, France. The event was the first round of the 2011 FIM Endurance World Championship, which the team will contest along with the Isle of Man TT and the Ulster GP.
15-times TT race winner McGuinness started the race for the all-new team from seventh on the grid. His steady and conservative first laps set the tone for the rest of the race as each rider headed out onto the circuit for their individual stints with focus and determination. The team remained in seventh position for the first section, battling in close contention with four other teams – including private French Honda team National Motos. A dramatic turn of events came with the break of dawn as the Yamaha Endurance Racing Team retired due to a technical problem and National Motos suffered a brake problem forcing them back two laps.
This elevated the Honda TT Legends into fifth place where they remained steady for the rest of the race, eventually finishing 18 laps behind the winning team to achieve their aim of finishing the 75th annual Bol d'Or. Keith Amor completed the final stint to bring the Firebalde past the chequered flag.
John McGuinness - I'm pretty happy with that to be honest. It's strange really because we were so close to the podium and it would have been great to get there, but we've got to be realistic with ourselves. We're a brand new team and top five at world level in the first championship race is absolutely brilliant. It's been like a war not a battle, incredible really. It's a testament to the Hondas and to the hard work of the team, maintaining the bike through the race. The atmosphere here has been amazing, right through the day and through the night – what an event, what a festival and what an experience and the icing on the cake is fifth place
Steve Plater - The whole team has put in a massive effort and worked really hard to get ready for the Bol d'Or. It's a very hard, steep learning curve to do a 24-hour first rather than a six or an eight-hour. All the guys have done a fantastic job so we've got a good base to progress from. We've got an awful lot to learn from this and hopefully we can come back fro the next round at Albacete being even more competitive.
Keith Amor - Right now I'm feeling relief, just massive relief. That was a tough race for me, it was really, really hard. The most important thing for me at the end there was to bring the bike over the finish line. We didn't have any major problems at all during the race, no stop and goes, no unplanned pit stops – it all ran very smoothly and I think that's why we got fifth. It just shows what the guys can do. Roll on the next one!
Neil Tuxworth, team manager - I'm so happy for everybody in the team. Endurance racing more than any other event is a team effort and everyone has played their part tremendously. Our main objective was to finish and the second was to place in the top six and we've achieved both of those things so as a new team we are very pleased.
RESULTS 24H OF BOL D'OR
WORLD CHAMPIONSHIP CLASS RESULTS
POS / TEAM / RIDERS / MOTORCYCLE / LAPS / TIME
1 / SUZUKI ENDURANCE / PHILIPPE - FORAY - DELHALLE / SUZUKI GSXR / 814 / 24:00:18.152
2 / TEAM SRC KAWASAKI / DA COSTA - LEBLANC - FOUR / KAWASAKI ZX 10 / 808 / 24:00:18.214
3 / BMW MOTORRAD / GIMBERT - CUDLIN - NIGON / BMW S1000 RR / 803 / 24:00:32.028
4 / BOLLIGER TEAM SWITZ / SAIGER - STAMM - TANGRE / KAWASAKI ZX 10 / 802 / 24:01:32.874
5 / HONDA TT LEGENDS / PLATER - MC GUINNESS - AMOR / HONDA FIREBLADE / 796 / 24:00:45.631
6 / NATIONAL MOTOS / JONCHIERE - DE CAROLIS - MASSON / HONDA CBR 100 / 794 / 24:01:31.554
7 / YMES FOLCH END / RIBALTA - VALLCANERAS - LUIS RITA / YAMAHA R 1 / 789 / 24:00:32.977
8 / YAMAHA France GMT 94 / CHECA - FORAY - LAGRIVE / YAMAHA R 1 / 785 / 24:01:16.530
9 / TRT 27 CITY BIKE / HARDT - HEDELIN - HOUSSIN / SUZUKI GSXR / 776 / 24:00:24.719
10 / INFINI TEAM POWER BI / CUZIN - HOLUB - BERNON / KAWASAKI ZX 10 / 775 / 24:00:25.785
11 / TEAM DUNLOP MOTOR / GUCCIARDI - DENEQUE - GRARRE / SUZUKI GSXR / 760 / 24:00:29.627
12 / TEAM R2CL / LUCAS - CAPELA - DE LAVILLE / SUZUKI GSXR / 755 / 24:01:58.845
13 / TMS RACING / FARLAT - HENRIQUES - KHARTCHENKO / SUZUKI GSXR / 751 / 24:01:49.910
14 / MOTOPLANETE RACING / GOETSCHY - FERRE - MECENE / YAMAHA R 1 / 732 / 24:00:27.215
15 / SPORT PASSION END / GUYOT - TERAMOTO - NISHIJIMA / SUZUKI GSXR / 727 / 24:01:01.964
16 / ADRENATEM ESPRIT M / JOULIN - NOUVELLON - BOUCLE / SUZUKI GSXR / 704 / 24:00:34.875
17 / SH TECHNOLOGIE SCR / ROYER - POUHAIR - CHEVAUX / BMW S1000 RR / 684 / 24:00:31.306
WORLD CHAMPIONSHIP CLASS POSITIONS TO DATE SUZUKI ENDURANCE 35, TEAM SRC KAWASAKI 28, BMW MOTORRAD 22, BOLLIGER TEAM SWITZ 18, HONDA TT LEGENDS 15, NATIONAL MOTOS 14, YMES FOLCH ENDURAN 13, YAMAHA France GMT 94 11, TRT 27 CITY BIKE 10, INFINI TEAM POWER BI 8, TEAM DUNLOP MOTOR 7, TEAM R2CL 6, TMS RACING 4, MOTOPLANETE RACING 3, SPORT PASSION ENDU 1.
SUPERSTOCK CLASS RESULTS
POS / TEAM / RIDERS / MOTORCYCLE / LAPS / TIME
1 / T MOTORS EVENTS BO / GINES - BOCQUET - HUMEAU / Marque / 779 / 24:01:00.790
2 / ATOMIC MOTOSPORT / MUTEAU - LALEVEE - LUSSIANA / SUZUKI GSXR / 776 / 24:00:57.462
3 / VAN ZON BOENIG MOT / FILLA - DAEMEN - SEIDEL / SUZUKI GSXR / 776 / 24:01:02.032
4 / MCP STARTEAM 67 / LUCAS - PRULHIERE - KELLER / BMW S1000 RR / 776 / 24:01:05.285
5 / MACCIO RACING / DUMAIN - MAURIN - MOREIRA / SUZUKI GSXR / 774 / 24:01:06.844
6 / '3D ENDURANCE MOTO / GEERS - BRAUN - LABUSSIERE / KAWASAKI ZX 10 / 769 / 24:00:19.859
7 / DG SPORT / DEPOORTER - DOS - MOLINA / KAWASAKI ZX 10 / 762 / 24:01:51.820
8 / MOTO 39 COMPETITION / MAITRE - THUILLIER - PICCOLO / YAMAHA R 1 / 761 / 24:01:02.841
9 / MCS RACING IPONE / PROSEMIK - SAVARY - KISPATAKI / KAWASAKI ZX 10 / 760 / 24:00:55.495
10 / RACING TEAM SARAZIN / GUEROUAH - KOKES - GENETAY / SUZUKI GSXR / 742 / 24:00:59.948
11 / QERT / CUDLIN - AL MALKI - AL MANNAI / KAWASAKI ZX 10 / 738 / 24:01:01.336
12 / VILTAIS RACING DIVISIO / BARDET - BESNARD - ROCHET / SUZUKI GSXR / 736 / 24:00:20.551
13 / MAS 14 / PIGEON - PIGEON - ROCHE / YAMAHA R 1 / 733 / 24:02:03.304
14 / TEAM R2CL PLUS / TACHON - COHEN - FLURA / SUZUKI GSXR / 707 / 24:00:40.989
15 / TEAM V RACING / CALLERI - DESMERO - BEARD / SUZUKI GSXR / 687 / 24:01:27.204
16 / Y D MOTOS RACING / MASSON - DENEQUE - BOUVIER / BMW S1000 RR / 618 / 24:01:09.035
17 / SERBIAN RACING TEAM / PERISIC - STOJANOVIC - MISTODE / KAWASAKI ZX 10 / 617 / 24:00:19.556
SUPERSTOCK CLASS POSITIONS TO DATE
T MOTORS EVENTS BO 35, ATOMIC MOTOSPORT 28, VAN ZON BOENIG MOT 22, MCP STARTEAM 67 18, MACCIO RACING 15, '3D ENDURANCE MOTO 14, DG SPORT 13, MOTO 39 COMPETITION 11, MCS RACING IPONE 10, RACING TEAM SARAZIN 8, QERT 7, VILTAIS RACING DIVISIO 6, MAS 14 4, TEAM R2CL PLUS 3, TEAM V RACING 1.
NEXT EVENT: ROUND 02 21 MAY ALBACETE 8H, SPAIN
---
MCE Insurance Brihish Superbike Championship
Preview: Kiyonari Targets Double Wins at Brands British Superbike Season Opener for 4th Title
Brands hatch Indy Circuit, Great Britain, April19th 2011- Ryuichi Kiyonari is aiming for winning rides to stake an early claim for an unprecedented fourth British Superbike title as he lines up aboard his HM Plant Honda for the opening round of the MCE Insurance backed series on the Brands Hatch Indy circuit on Easter Monday, April 25. The Japanese rider put in a late winning charge to secure the crown in the closing stages of last season, but this time around is focused on taking charge from the start, although he knows that will not be easy given the depth of quality amid the buoyant 38 bikes starting grid.
Kiyonari took a podium finish in the corresponding round of last year, but intends better things this time around, concentrating on strong qualifying and then a fast get-away to the races, so important on this short, fast, Kent circuit.
He faces severe challenges, not least from his new team-mate Shane Byrne who is back on the domestic scene after two tough years in the World Championship. Byrne is raring to go on his home circuit where he has a strong winning pedigree, including a double victory as a "wild-card" rider in World Superbike action in 2003 the season, in which he won the first of his two British Superbike titles.
Byrne and Kiyonari have all-new Honda CBR1000RR machines for the races, built at the team's Louth, Lincolnshire headquarters, and they have developed them further in pre-season testing to have them fully prepared for the opening races. Here they will come against last year's title winning machinery, running now in Tyco colours, with the young Wiltshire rider Tommy Bridewell keen to develop his career, building on his performances of last season.
Bridewell, and his team-mate Peter Hickman, could pose problems as the season progresses, as will Steve Brogan, the BSB-EVO title winner of last year who graduates into the main series aboard a Jentin prepared Honda Fireblade, but there will be the ever present threat of MotoGP rider John Hopkins.The American made a stunning return to the sport's elite MotoGP series, taking a 10th place in the Jerez round, earlier in the month, after a two year break, but for Hopkins the main focus of the season is the challenge for the British crown, riding for Suzuki. He faces a steep learning curve as all of the circuits, with the exception of Donington Park are new to him.
Josh Brookes, the runner-up in the title chase last season to his then team-mate Kiyonari, is also riding Suzuki this time around, and the Australian has settled strongly to the bike, looking to go one-better in the rankings.
Tommy Hill, like Byrne, is looking forward to racing the opening round on his local circuit, and is aiming high as he believes he has unfinished business in the series. Last season he was the dominant force in the title chase, only to falter in the final stages, taking a costly tumble and seeing the crown slip from his grasp. He has switched teams, from Suzuki to Yamaha, as he steps up his bid for the silverware.
French teenager Loris Baz, who made a big impact on the British scene in the latter part of last season, continues with the Yamaha team while Flying Scot Stuart Easton heads up the Kawasaki challenge with John Laverty and Ian Lowry riding BMWs while the most experience rider in the pack, Michael Rutter, a veteran of 347 British Superbike races, is aboard a Ducati. And, for the first time, there is lady riding in the top class. Jenny Tinmouth will be competing on Aprilia. Glen Richards, a former winner of the British Supersport and Superstock titles, heads the entry for the "back to basics" BSB-EVO class, as he lines up for the WFR Honda team along with Alex Lowes and Graeme Gowland.
For the opening round there is an additional practice session, with the action beginning on Friday April 22. More practice on Saturday, qualifying on Sunday with the two 30 laps races on Easter Monday April 25.
Ryuichi Kiyonari (HM Plant Honda): - "For me the Brands Hatch Indy circuit is difficult, it is so short, so you need good qualifying and a good start is essential and this year the entry is very strong. The races will be hard, never easy! It is good to have Shane in the team. We work together well especially with machine development. He has much experience. The bike is hard to improve, but my feeling is that this year we have made big steps. The team is good and my target has to be to win both races."
Shane Byrne (HM Plant Honda): - "It is strange coming back as you spend time working through the ranks to get into the World Championship, then things don't go as they should have, so I am quite excited to come back to such a good team. Our credentials are good and I am ready to get cracking. It will be interesting, and I want to do the best job that I can starting with Brands Hatch. I love the place and have missed racing there, so rolling down Paddock Hill for the first time will be great. As for Kiyo, every rider wants to beat their team-mate and it is time Kiyo shared the title around, 3-2 to him doesn't sound as good as 3-3 for me by the end of the season. I'm with a top team and want top results."
---
There's more! Go to Pit Lane News Next Page

Also Visit: Fast Dates Calendar News • Iron & Lace Calendar News
Calendar Girl News • Meet the Models • Paddock Garage

Calendar Kittens, Paddock Garage, Screensavers, Iron & Lace Garage





MotorcycleSuperstore.com
Some of our Calendar Kittens can also at Playboy's website...



FREE! New Met-Art Model Galley Updated Daily - Stop Back Each Day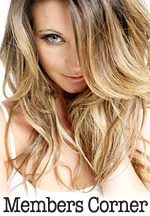 Hot Bikes, Sexy Kittens
Your Exclusive Grid Pass
also includes....
---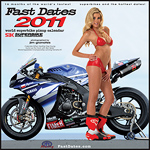 2011 Calendars!
with FastDates.com Calendar Kitten, Ducati Corse Grid Girl
and Playboy Playmate
Heather Rae Young!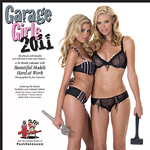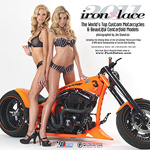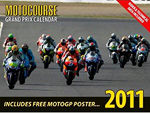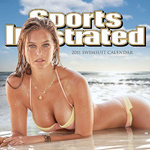 Click for even more Calendars!


2011 SI Magazine
Sports Illustrates Swimsuit
---
Fast Dates Does
World Superbikes with
Troy Bayliss in Italy!
We're off to Italy in a few weeks for a jam packed 3-day press whirl! On Sunday May 8th I'll be taking in the action at Monza World Superbike, on Monday the 9th we hve a special invite at NCR in Bologna that morning to see their newest exotic sportsportbike and tour their facility, then in the afternoon we visit the Ducati factory for a private press invite to meet the project designer of the Ducati Diavel at the factory and take a spin on the new bike.. Then on Tuesday the 10th at Imola race circuit we'll be taking a n exclusive 4-rider track day with 3-time World Superbike Champion Troy Bayliss aboard Ducati 1198SPs. Look for complete coverge here in Pit Lane News in the following weeks
BMW moves up in
Points at Assen
Team BMW Motorrad Motorsport concluded the third round of the 2011 FIM Superbike World Championship in Assen (NED). In the riders' championship British works rider, Leon Haslam, is now fifth (68 points). Troy Corser (AUS) moved up to 12th (26 points). In the manufacturers' standings BMW is fifth with 74 points.
Troy had a very good start in race 1 and was lying third on the first lap. For most of the race he was pushing hard in a close fight with the leading group and finished sixth. Leon also made up positions at the start, but crashed on the third lap. He was able to continue and crossed the finish line in 12th. At the start of race 2 Leon made up a lot of places. He rode a consistent race finishing fifth. Troy's second race was ended by a crash on lap eight. The races were won by Jonathan Rea and Carlos Checa respectively.
The team congratulates the successful riders of BMW S 1000 RRs at the legendary 24 hour race "Bol d'Or" at Magny-Cours, who celebrate two podium finishes. Team BMW Motorrad France 99 with Sébastien Gimbert (FRA), Damian Cudlin (AUS) and Erwan Nigon (FRA) finished 3rd in the EWC Superbike class. In the Superstock class, BMW Team Van Boenig Motorsportschool with riders Michael Filla (CZE), Werner Daemen (BEL) and Matti Seidel (GER) also finished 3rd.
Leon Haslam:
Result Race 1: 12th, Gap to 1st: 00:45.289 min / Fastest Lap Race 1: 1:37.588 min
Result Race 2: 5th, Gap to 1st: 00:16.916 min / Fastest Lap Race 2: 1:36.816 min
"It's been a tough weekend. We have been encountering a few minor issues this weekend which have made lap by lap consistency difficult. The situation obviously wasn't helped by my crash in race 1. The back of the bike came round on me unexpectedly and I was unable to stop myself from crashing. I also got clipped by one of the other riders when I was on the floor, which meant I was a little sore for race 2. Still I got a good start in the second race and managed to get up with the leaders, but sadly I was unable progress through the pack. But we still managed to secure another top five finish, and I know we will go away from here, work hard back at the workshop and prepare well for Monza."
Troy Corser:
Result Race 1: 6th, Gap to 1st: 00:11.120 min / Fastest Lap Race 1: 1:37.135 min
Result Race 2: DNF / Fastest Lap Race 2: 1:37.229 min
"The first race was not so bad, and I was pretty happy with that. For the second race we just made a few adjustments to the rear shock and I think we improved the bike. Then I unfortunately lost the front tyre going into a corner. I am okay with no injuries, but it is a bit disappointing. In the free practice all went okay, but in the race we had some issues with the tyre. But we are now going to analyse that and to improve it for the next race."
Bernhard Gobmeier (BMW Motorrad Motorsport Director):
"Overall, we learnt a lot this weekend. In the first race Leon tried to win the race in the first couple of laps – he simply pushed a little too hard and lost the bike. He fought back bravely, but the race was over for him. Troy started the first race with 1:37 min laps, but unfortunately was not able to go at this pace all race long. His times dropped after five laps. After adjusting the traction control his lap times were good again, and he finally finished sixth. In the second race Troy struggled with grip, while Leon started well and was able to defend the fifth position up to the chequered flag. We now look forward to going to Monza."
Points For Kawasaki's Sykes And Lascorz
WSBK, Assen, Netherlands, 17 April 2011 - Joan Lascorz and Tom Sykes secured valuable championship points in both the Assen Superbike races as recuperating rider Chris Vermeulen started the opening race but had to pull in to retire.
Results in qualifying and practice had indicated that the official Kawasaki riders could use the softest rear race tyres available but in race one this did not prove to be the case, meaning that Lascorz went 11th and Sykes 14th, struggling to maintain lap times in the second half of the race. Race two was not any easier for the duo after a tyre choice change, as Sykes finished 11th and Lascorz 12th in race two.
Chris Vermeulen found that his leg muscles had still not recovered enough to compete over full race distance but he was in a good points scoring position until he was forced to withdraw with cramp in his leg on lap nine. He did not start race two.
Pedercini Team Kawasaki rider Mark Aitchison had the honour of taking the best single Kawasaki result of the weekend, tenth in race one, but his team-mate Roberto Rolfo fell in that race and just missed out on a point in race two.
Lacorz and Sykes share 26 points in the championship and are just outside the top ten.
Tom Sykes: "Race one was unfortunate because we went for a soft A rear tyre which we thought was going to work. That did not pay off but in race two we chose the C tyre, a harder one, and probably the one that the majority of the field was on. It is still early days yet for us and we know what we can do when we find the right settings. I feel it is a question of getting better balance on the bike and having a bit more speed, but I think we will get both of them pretty soon."
Joan Lascorz: "In the first race the bike was good at the start but then very quickly, lap six or seven maybe, I lost the best grip and I could not get it back. In the first part of the second race I felt very low grip on a different tyre choice at the start but then it started to come in. Things improved and there was a better balance of the bike at that time. At least I could ride it better, so I picked up my pace and overtook a few people."
Chris Vermeulen: "I stopped just because of a lack of strength in my leg but we went out to try and complete the full races. We still got some useful data in any case. My leg just cramped up and I had to stop after a few laps. My pace was not so bad and I was holding down a points scoring position but I just could not get to the end. This is the first time I have been able to feel the bike really working, and I made some set-up changes because I was pushing at a decent level sometimes this weekend. I am happy with what the team has done but we have a lot of work still to do, just because I am a long way behind my team-mates in learning the bike at present. I think I should be ready for a full weekend of racing at Monza."
Mark Aitchison: "Race one was good for us and I am stoked to be inside the top ten for the first time. I really started to enjoy myself. A few guys crashed in race one but we will take the results while they are there. I feel we are getting there with the bike settings now."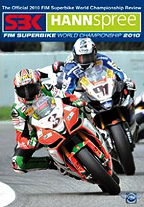 World Superbike Review
Click to find DVD Coverage of Every Year!
MotoGP Review
Click to find DVD Coverage of Every Year!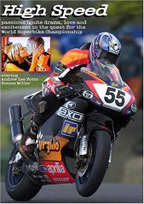 High Speed - the Movie
The best motorcyce racing movie ever made! Filmed on location at the World Superbike races , this an exciting romantic drama staring beautiful British actress Sienna Miller.
---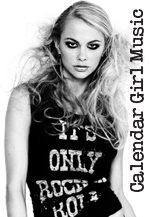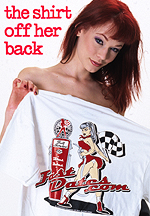 Order the Official
FastDates.com &
LA Calendar Bike Show
T-Shirts!
---
Electric motorcycles, scooters to top 138 million worldwide by 2017
Apr 18, 2011 -The number of electric motorcycles and scooters on the road worldwide should skyrocket from 17 million in 2011 to 138 million by 2017. So says a forecast by Pike Research, a market and consulting firm that uses supply-side industry analysis, end-user primary research and demand assessment to reach its conclusions.

In the "Electric Motorcycles and Scooters" report, the company details how it reached the estimate by examining market forces, technology, government incentives, regulations and other factors. From the website:
The e-scooter market will be significantly larger than the e-motorcycle market in 2017 due entirely to the 19.6 million e-scooter market in Asia Pacific, which is 98% of the global market. The e-motorcycle market will reach 2.9 million vehicles annually by 2017. North America's e-scooter and e-motorcycle markets are expected to grow rapidly over the next five years to reach 41,146 and 27,971 vehicles respectively by 2017.

The analysis continues by stating that e-scooters will outsell e-motorcycles by six to one globally, but will vary by region. For example, North America's e-motorcycles will represent 59 percent of combined sales to do their higher speeds and longer range than their scooter counterparts, the report says.
The report also provides in-depth profiles of individuals who will play key roles in the shift, as well as an analysis on the demand for batteries.
Ducati Experience 2011
Test Ride Tour
Ducati North America Offers a Unique Brand Experience Surrounding the Diavel and Multistrada 1200

Cupertino, Calif. (19 April 2011) – Ducati North America announces today the Ducati Experience Tour, which offers all motorcyclists the chance to experience Ducati's most innovative and exciting models: the Diavel and the award-winning Multistrada 1200.

The Ducati Experience Tour starts with a walkthrough of each model's unique features, is highlighted by a spirited hour-long ride and concludes with a fine Italian espresso. Ducati designed the Experience Tour to fully demonstrate the potential of these two game-changing motorcycles. Attendees will have the opportunity to experience and understand the technological innovations of the Diavel and the Multistrada 1200 first hand as Ducati staff guides them through these two magnificent motorcycles. The program will feature a limited number of attendees in order to ensure an intimate experience.

Interested riders can either contact their local participating Ducati dealer or visit the www.ducatiusa.com website for more information. The Ducati Experience Tour will run from May through September in major metro areas across the United States, with the following calendar of events:
• May 7-8: Los Angeles / OC
• May 14-15: Dallas / Fort Worth
• May 21-22: Chicago Metro
• June, 11-12: Denver Metro
• July 9-10: Seattle Metro
• Aug6-7: Washington DC Metro
• Aug 13-14: New York City
• Sept 24-25: Central Florida
Edelweiss
Best of Australia Tour
Oct 24th - Nov 10th 2011
AT ONE GLANCE: DATE: October, November | START/FINISH: Melbourne/Cairns | DURATION: 18 days vacation, 16 riding days | ROUTE: Total distance 2800-3400 miles (4470-5500 km). Daily rides 125-280 miles (200-450 km). Daily route 1 runs on paved roads only. Daily route 2 runs on good asphalt roads with short parts on natural surface roads. | ACCOMMODATIONS: Comfortable middle-class hotels with a local touch. | REST DAYS: Sydney, Brisbane, Cairns | SPECIAL FEATURES: Great riding in the Australian Alps, city life in Sydney, the outback, endless beaches, kangaroos and crocodiles. | HIGHLIGHTS: Melbourne, Great Ocean Road, Great Alpine Road, Sydney, Blue Mountains, Great Barrier Reef,
Atherton Table Land


You will explore the eastern part of Australia, experience every variety of landscape you can think of, and in addition you get to explore two fascinating cities – Melbourne and Sydney! We start in Melbourne and head southwest to the Great Ocean Road – what a ride. Steep cliffs with stunning rock formations accompany us for over 100 miles. On the second day we go north to the Australian Alps, where some peaks reach higher than 6,000 feet, and excellent motorcycle roads. Canberra, the capital, is our next destination. In Sydney we will have our first rest day and it will be hard to decide what to do.

Sydney is an extremely lively city and Darling Harbour, the Opera House and the Harbour Bridge are only some of the many attractions. A rest day ride to the Blue Mountains with scenic roads and waterfalls is also an option. On our ride north to Brisbane, we have the choice every day between the coast with its endless beaches, and the Great Dividing Range, which offers a taste of the "outback" and some beautiful National Parks. In Brisbane we will have our second rest day. The Sunshine Coast and the Gold Coast, both with superb beaches, are just out of town. What do you think about a rest day at the beach? Colored Sands National Park, a sandy beach with many different colors, as the name implies, is one stop on our way north. Over Rockhampton we head to Proserpine. This part of Queensland is famous for the great Barrier Reef, the largest coral reef in the world. But snorkeling has to wait until our rest day in Cairns. Going from Ingham to Cairns, we will visit the highest waterfall in Australia, the Wallaman Falls, which boasts a 278 meter drop.

Our last day on the trip will be the rest day in Cairns, where you will have time for the Great Barrier Reef or for a really nice ride to Atherton Table Land, a unique tropical landscape with gorgeous waterfalls, and to Daintree River National Park, where you can explore dense rainforest and enjoy spectacular views over the coastline. After these 16 riding days it is hard to say good bye to Australia and the friendly people living there.
Tour Details:
EdelweissBike.com
Carl Foggy and James Whitman announce Charity Chat Show Tour in England with charity partners
Thursday, April 14, 2011 - World Superbike Champions Carl Fogarty and British Superbike star James Whitham have announced the charities that will benefit from next month's Foggy and Whit: Givin' It Gas chat show tour.

The pair will be raffling off a superb selection of prizes for a different local charity in each of the six locations.

The list of charities chosen by Carl and James is:
May 9th - Camberley – Shooting Star Hospice
May 10th - Taunton – Go Commando
May 11th - Worthing – St Barnabas House Hospice
May 17th - Newark – The Lincolnshire and Nottinghamshire Air Ambulance
May 18th - Cheltenham – Severn Freewheelers (Blood Bikes)
May 19th - Peterborough –
Riders For Health
Prizes include:
* A chance-of-a-lifetime flight with James in his private plane! (Winners from each venue will be entered into a prize draw at the end of the week.)
* Selected Carl Fogarty Red Torpedo merchandise
* Kiddimoto goodies
* A signed James Whitham autobiography
* Ducati prizes
And many more…!
Carl said: "Last year we managed to raise nearly £10,000 for local causes, which was a tremendous effort from our audiences. This year we are doing six nights in May and hopefully another six in September so we aim to double that total."

James added: "One of the best thing about last year's tour was being able to help these local causes in some small way. As ever, the motorbike fraternity proved to be very generous and we are lining up another great selection of prizes."

On-stage chat and questions will last around two hours, with the charity prize draw taking place during the interval.
For more information about how to buy tickets for the tour
visit www.foggyandwhit.co.uk