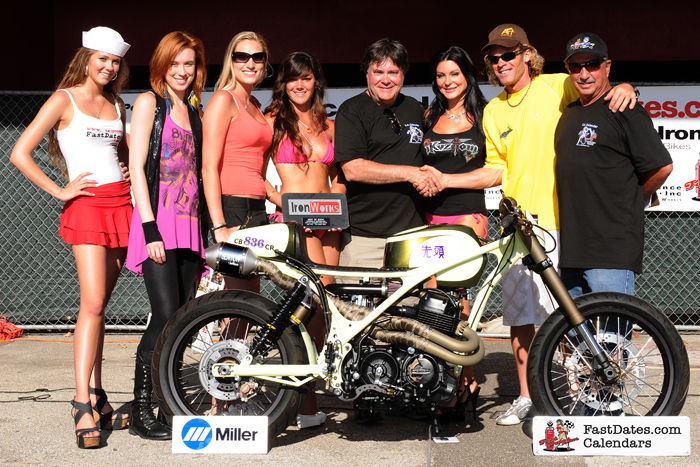 AFT Customs wins our LA Calendar Motorcycle Best of Show - again!
The Queen Mary, Long Beach , CA, July 16th, 2011 - Thanks to everyone who came to our 20th annual LA Calendar Show on Saturday the 16th - we had some really incredible people, music and custom bikes and a great day. Congratulations to Jim Giuffra at AFT Customs for now taking wins 5 years in a row and taking Best of Show with classic a 1970s classic Honda CB 750 named Sentoh! The Complete Story w/ Photos HERE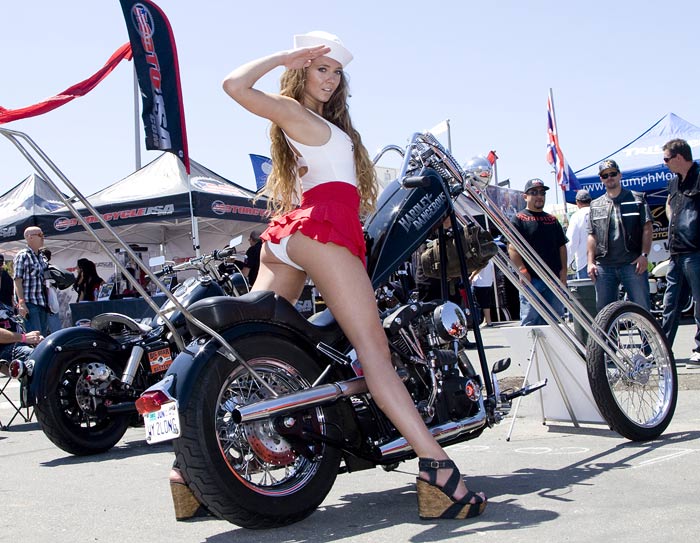 Our FastDates.com Calendar Kitten Camilla from Miller USA World Superbike, Utah, flew done to keep the troops entertained and do more photo shoots with the winning Show Bikes for the next 2013 Calendars.
---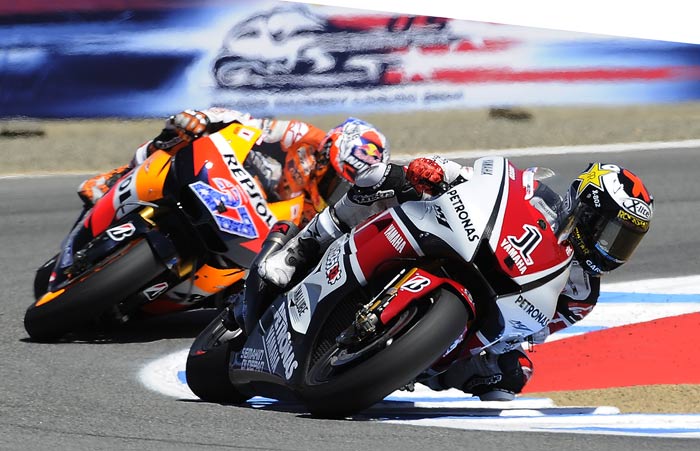 Laguna Seca USA MotoGP saw reigning champ Lorenzo (1) out front the first half of the race as Casey Stoner (27) first stalked him, then blew past unchallenged for the race win.
MotoGP World Roadracing Championship, Round 10 of 18, Laguna Seca
Casey Stoner makes the US MotoGP at Laguna Seca feel like home
Laguna Seca, CA, USA July 22-24th - Repsol Honda rider Casey Stoner took victory over Jorge Lorenzo at the Red Bull US Grand Prix race at the spectacular Laguna Seca circuit, his fifth win of 2011 to further strengthen his lead in the World Championship rankings.
In front of a crowd of over 52,000 passionate fans, the MotoGP field lined up under the California sunshine for the start of the Red Bull US Grand Prix. Yamaha Factory rider Lorenzo had a great launch from pole position leading into turn one with the three Repsol Hondas tracking close behind, with Dani Pedrosa heading the trio. Marco Simoncelli (San Carlo Honda Gresini) had a strong start and followed a tight fifth behind the Hondas until he crashed exiting turn 5 on lap seven, ending the race for the Italian.

While Lorenzo led the race, behind him Stoner was picking up steam, first passing his team mate Pedrosa on lap 18 of the 32 lap race, then ticking off fast laps to reel in the race leader. The Australian caught up to the Spaniard and proceeded to pressure him for several laps, finally making his move around the outside of Lorenzo, driving out of the last corner to take the lead with six laps to go. Stoner immediately put down the hammer and pulled away, crossing the finish with a five and a half second lead to take his fifth win of the 2011 season.

Local hero Ben Spies (Yamaha Factory Racing) had a poor start at his home track, fighting his way past Valentino Rossi (Ducati Team) in the early laps of the race, then scrapping with Andrea Dovizioso (Repsol Honda) to end the race in fourth position, the highest placing American on home turf. Dovizioso crossed the line in fifth place, ahead of the battle for sixth between the Ducati Team riders Valentino Rossi and Nicky Hayden. Hayden lost out to the Italian, crossing the line on his GP11 seven tenths behind the GP11.1 of his teammate.

Colin Edwards (Monster Yamaha Tech 3) was unable to improve the feeling of his bike after citing struggles with it after qualifying the day before, ending the race what is sure to be a disappointing eighth place in front of a huge following of loyal fans at the circuit. Héctor Barberá (Mapfre Aspar) finished in ninth, one place behind his qualifying position and Hiroshi Aoyama (San Carlo Honda Gresini) met his top ten goal, finishing in tenth. Karel Abraham (Cardion AB Motoracing) finished eleventh, in front of Loris Capirossi (Pramac Racing) who is still struggling with pain from injuries, and Toni Elías (LCR Honda) in thirteenth.

Cal Crutchlow crashed out on lap three, the British rider hugely disappointed after qualifying ahead of his team mate Colin Edwards at the Texan's home track, followed by Álvaro Bautista (Rizla Suzuki) who fell on lap 13, while Ben Bostrom rode off the track after missing a gear on lap six, decided not to re-enter the race and retiring the LCR Honda to the garages.
Jorge Lorenzo topped Friday Practice, then Saturday Pole after a terrible high-side that morning
Lorenzo on form in Friday Practice
Free Practice, Friday July 22nd - Last year's Laguna Seca race winner Jorge Lorenzo put in a remarkable run in the second free practice session on Friday, as the Red Bull US Grand Prix kicked off at Laguna Seca. The Yamaha Factory Racing rider led the times with consistent laps from the early part of the session until ending on the top of the field with a time of 1'22.056, one-tenth of a second quicker than the 2009 race winner Dani Pedrosa (Repsol Honda) and four-tenths faster than his own time set in FP1 earlier in the day.

In third place in the combined free practice standings was Casey Stoner (Repsol Honda), who had an upset in turn 3, saving the Honda from a crash with his knee. After leading the first practice session, the Australian was 0.175s off the reigning World Champion's leading time.
Andrea Dovizioso (Repsol Honda) was the fourth fastest in the order, with a time of 1'22.537, moving him up one spot from his earlier fifth position. The first American in both sessions was Ben Spies on his Yamaha Factory machine kitted out in a special anniversary livery, improving on his time by two-tenths of a second with a lap of 1'22.615 to put him in fifth place on his home turf.

Bigger time improvements were seen from position six onwards, starting with Marco Simoncelli (San Carlo Honda Gresini) whose time of 1'22.803 was almost a half second improvement for the crowd favourite, and was 0.253s quicker than seventh place lap of Álvaro Bautista (Rizla Suzuki), who also made a half second step up from the earlier session.

Next came Randy de Puniet (Pramac Racing), who jumped from 12th to eighth with a time of 1'23.135, followed by Americans Colin Edwards (Monster Yamaha Tech 3) and the fastest Ducati in the pack, that of Nicky Hayden, who, having both the GP11 and GP11.1 available to him, decided on the GP11.1 machine for the duration of the session.

Valentino stopped by the Ducati Village to meet his fans.
Valentino Rossi, who has Crew Chief Jeremy Burgess back in the garage after a two race absence, followed his Ducati Team mate in eleventh position, ahead of Héctor Barberá (Mapfre Aspar) in twelfth and MotoGP rookie Cal Crutchlow (Monster Yamaha Tech 3) in thirteenth, who ran off at the top of the corkscrew in both practice sessions in his first day at the circuit. Wildcard and MotoGP first timer Ben Bostrom riding the RC212V of the LCR Honda Team knocked over a second off his times from the first session though trails four seconds off the leading time.
Dani Pedrosa took 3rd quickest on Saturday for the Grid, and would finish Sunday's Race the same.
Lorenzo takes Pole on Saturday after horrendous morning crash
Practice & Qualifying , Saturday July 23nd - Yamaha Factory rider Jorge Lorenzo set out into the afternoon qualifying session apparently unfazed following an enormous highside at the end of the morning practice at the Red Bull US Grand Prix on Saturday. The reigning World Champion forgot to hit a switch that overrides the launch control system and engages the traction control during a practice start, thus throwing himself into the air and across the gravel when he put the throttle at full stick. He appeared unaffected however, by setting a fast lap just 15 minutes into qualifying that remained the top lap for nearly the entire session. His 35th and final lap of 1'21.202, which was over half a second faster than his FP3 time, sealed his place at the head of the starting grid at Laguna Seca.

Championship leader Casey Stoner (Repsol Honda) made a final push after trailing the frontrunners, posting a time of 1'21.274 to put him in second place on the grid, with Dani Pedrosa (Repsol Honda) landing in the final place on the front row with his quickest time of 1'21.385.

The one-hour qualifying session was held under perfect conditions, with the sun shining and track temperatures of 41º Celsius which warranted the field starting out on harder compound tyres. The American riders were the first to switch to softer compounds, hoping for good results on at their home track, with Ben Spies (Yamaha Factory Racing) taking provisional pole with 15 minutes remaining to the delight of the crowd. However, with 5 minutes remaining on the clock, Spies lost the front in turn 3, slid across the gravel and wedged his Factory Yamaha under the air fence, damaging it too far to remount it for the last five minutes of the session and knocking him into fourth position.

Marco Simoncelli (San Carlo Honda Gresini) posted a time of 1'21.696 to earn him the middle position on the second row. The Italian was followed by countryman Andrea Dovizioso (Repsol Honda) whose lap of 1'21.731 put him in the final second row spot.


Ducati Team rider Valentino Rossi made some big improvements in the second half of the session to his GP11.1 machine to make it onto the third row with the seventh fastest time, one second off of the quick lap posted by Lorenzo. Nicky Hayden (Ducati Team ) now has two of the same version of the Desmosedici on his side of the garage and has decided to stick with the GP11 version for the rest of the weekend after he rode both the GP11 and GP11.1 in yesterday's sessions. He crashed in Rainey curve (turn 9) then ran all the way back to the pits after the crash truck picked up his Ducati. He swiftly re-entered the session to post the ninth fastest time.

Cal Crutchlow (Monster Yamaha Tech 3) found some speed, moving up from 13th in the morning to the tenth spot on the grid ahead of his team mate Colin Edwards in eleventh. American wildcard Ben Bostrom on the LCR Honda improved his time over half a second again, though still remains 18th in the timings, one second behind team mate Toni Elias and four seconds off the pole position time.

Other incidents in the qualifying outing were the crashes of Álvaro Bautista (Rizla Suzuki) and Randy de Puniet (Pramac Racing). Bautista lost the front end in turn 3 and had a high speed tumble across the gravel, though was unhurt and immediately up and running to his box, while De Puniet slid off slid off in turn 5 and while he was able to walk away suffered fractures to the L3 and L5 Transverse Processes in his back and a suspected crack to the iliac bone in his hip.
Jorge Lorenzo, Position 1st - Time 1.21.202 - Laps 35 "This pole position was unexpected for us after this morning, but thankfully I feel more pain walking than I do riding the bike. Of course I'm not in perfect condition on the bike and for sure I have to put more pressure on my arms and will get more tired. I think I was very lucky this morning that I had no big injuries. I think this pole position is for us an impressive result."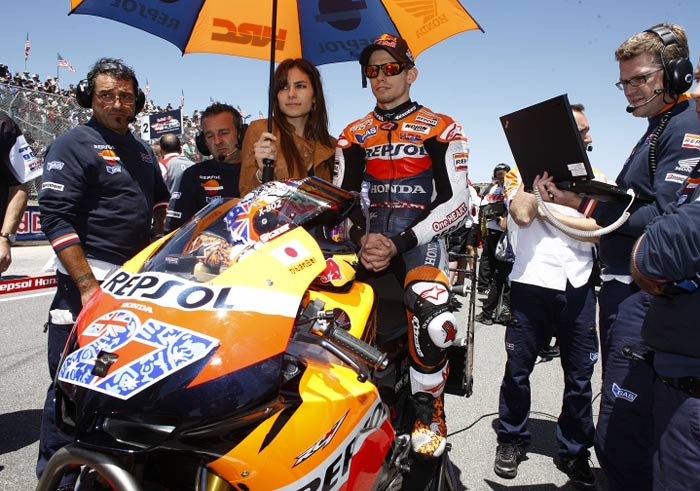 Casey with wife Andrea on the race grid.
Stoner Stalks down Lorenzo for a dominate Victory
Race Day, Sundayday July 24th -Repsol Honda rider Casey Stoner stormed to one of the greatest wins of his career with a tactically brilliant race on a warm, sunny day in the U.S. Grand Prix at Mazda Raceway Laguna Seca. Jorge Lorenzo (Yamaha) was second with Repsol Honda rider Dani Pedrosa third. Stoner's fifth MotoGP win of the season, and 28th overall, was an ominous sign for the competition. With the exception of 2009, when the race was won by Pedrosa, every winner at Laguna Seca has gone on to win the MotoGP World Championship, including Stoner in 2007.
Stoner kept alive his amazing record of a podium finish in every race he's completed this season.
The Australian now goes into the summer break with a 20 point lead over Lorenzo, 193 to 173. Repsol Honda rider Andrea Dovizioso, today's fifth place finisher, is third with 143 points, and Pedrosa moved up to fourth in the championship, despite missing three races.
In the race Lorenzo led from the start with Pedrosa and Stoner chasing, with Dovi just off the back in fourth. Pedrosa and Stoner kept the Yamaha rider honest, not letting him break away for the first half. The first major change of the order came on the 18th of 32 laps when Stoner passed Pedrosa in the Corkscrew, the track's signature corner. Then it was on to Lorenzo who was nearly a second in front.
Stoner stalked and waited, not wanting to make a rash move on the 3.610Km track that rewards momentum and punishes mistakes. There was nothing between Lorenzo and Stoner on the 23rd lap as they crossed the line separated by only .212s. Then came Stoner's move, which was brilliant and unexpected. He went around Lorenzo on the outside on the gas over the turn one crested kink at about 265 Km/h on the 27th lap.
Almost immediately Stoner began to pull out a gap. When the 27th lap ended his lead was already .789s. By the second split of the 28th lap his lead was over a second and when the lap ended, with four to go, the lead was 1.544s. The eventual margin of victory was 5.634s.
Pedrosa was alone in third on the physically demanding circuit. He said the pace at the beginning was quite high and as the race wore on it became too much and he had to settle for third. Still, it was his second podium in a row following his comeback to race three races ago in Italy. Dovizioso seemed secure in fourth for much of the race. He maintained a five second cushion until the second half when Ben Spies (Yamaha) began to close in. As the race neared its conclusion Spies got closer and closer and made a pass in the final corner ending the 29th lap. Dovizioso didn't let the Texan get away and chased him to the flag only to come up short by .680s.
The Ducati team of Valentiono Rossi (46) and Nicky Hayden (67) finised mid-pack in 6th-7th.
Hiroshi Aoyama (San Carlo Honda Gresini RC212V) had a difficult start to the race from 14th on the grid. The Japanese rider made a number of passes on a track known to be difficult to pass on and finished the day with a top ten finish.The final Honda finisher was LCR Honda MotoGP rider Toni Elias in 13th. Elias ran off the track at one point and when he returned he didn't have any confidence in the front end. San Carlo Honda Gresini rider Marco Simoncelli continued to have problems in Monterey. The Italian failed to finish the race for the second year in a row, crashing, unhurt, out of fifth place on the seventh lap. The problem was a lack of front end feel, which gave him warning two laps before he fell.
And Ben Bostrom failed to complete the race in his MotoGP debut. The American had struggled with the carbon brakes on the LCR Honda MotoGP Honda RC212V and ran long in the second turn at the end of the front straight. The 37-year-old American Superbike rider continued for another lap before pitting, preferring to preserve the LCR Honda for another day.
Casey Stoner, Repsol Honda: Race winner - "All weekend we've been struggling a little so we weren't too confident that we could run with Jorge and Dani in the race. However, this morning in warm-up we found something I was a little happier with. Before the race I felt relaxed, confident and generally calm, we started a little slower to get the tyres warm gently, but also with a full tank of fuel, the bike didn't feel that great. So I was patient and took my time, staying with Jorge and Dani to control the gap and make sure they didn't get too far away. I felt I had more speed, but decided to wait and watch. I saw Dani struggling a bit and he started to drop back from Jorge so I had to attack at this point. Once I caught up to Jorge, I watched to see if he made a mistake and kept the pressure on him, then chose my moment to make the move and was able to slowly open up a gap and bring the race home. It's really fantastic to come from such a difficult weekend and get a great win and I'm very thankful to all my team."
Jorge Lorenzo, Yamaha, 2nd +5.634 - "Well first of all I'm lucky to be in the second position, after the crash yesterday I thought it wasn't possible to race for a little while. After qualifying I hoped I might be able to fight till the end for victory but sometimes expectations are not reality. Casey was faster today, I couldn't match his pace at the end. My physical condition is not so perfect which makes us a bit slow as well. Second is ok, we are only 20 points behind Casey and we'll try again next time."
Dani Pedrosa, Repsol Honda: 3rd - "I'm very happy with another podium, the second after my come back from injury. I could have predicted this result before coming to Laguna because I knew it would be physically very tough for me and it has been great to keep up with the pace of Casey and Jorge in these past two races. Today, by the middle of the race, I was very tired, almost finished, I couldn't get my left arm strong enough and here at this track you don't rest for a moment, so I had to drop. It's been quite difficult to set up the bike this weekend, I had a lack of grip generally, but the team worked very well. Now we have some holidays and it will be good for me to have some days off to rest and relax my muscles and be back training to arrive fully fit to Brno."
Ben Spies, Yamaha, 4th +20.562 - "I got a really good start but going uphill to the steep part of the track basically we didn't have enough power. I got stuck behind Valentino, I tried to get around as quick as I could but he's really good on the brakes so it was pretty tough but I did the best I could. Once we got around him it was quite a big gap to Dovizioso but I just kept my head down and kept going. I'm happy we were able to track him down and get fourth. It was a really good race for us it just got spoilt in the first five hundred feet. I would have liked to have been on the podium as I think we had a package to fight with Dani, I guess that's racing and I gave it 100% as always."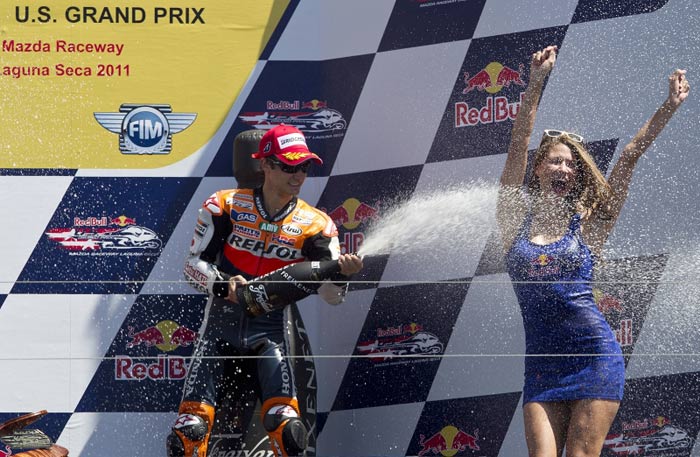 MOTOGP RACE: (32 laps = 115.52 Km)
POS / RIDER / NAT. / TEAM / MOTORCYCLE / TIME / KM/H / GAP
1 / Casey STONER / AUS / Repsol Honda Team / HONDA / 43'52.145 / 157.997 /
2 / Jorge LORENZO / SPA / Yamaha Factory Racing / YAMAHA / 43'57.779 / 157.659 / 5.634
3 / Dani PEDROSA / SPA / Repsol Honda Team / HONDA / 44'01.612 / 157.431 / 9.467
4 / Ben SPIES / USA / Yamaha Factory Racing / YAMAHA / 44'12.707 / 156.772 / 20.562
5 / Andrea DOVIZIOSO / ITA / Repsol Honda Team / HONDA / 44'13.030 / 156.753 / 20.885
6 / Valentino ROSSI / ITA / Ducati Team / DUCATI / 44'22.496 / 156.196 / 30.351
7 / Nicky HAYDEN / USA / Ducati Team / DUCATI / 44'23.176 / 156.156 / 31.031
8 / Colin EDWARDS / USA / Monster Yamaha Tech 3 / YAMAHA / 44'37.647 / 155.312 / 45.502
9 / Hector BARBERA / SPA / Mapfre Aspar Team MotoGP / DUCATI / 44'43.694 / 154.962 / 51.549
10 / Hiroshi AOYAMA / JPN / San Carlo Honda Gresini / HONDA / 45'00.995 / 153.969 / 1'08.850
11 / Karel ABRAHAM / CZE / Cardion AB Motoracing / DUCATI / 45'01.277 / 153.953 / 1'09.132
12 / Loris CAPIROSSI / ITA / Pramac Racing Team / DUCATI / 44'05.129 / 152.308 / 1 lap
13 / Toni ELIAS / SPA / LCR Honda MotoGP / HONDA / 44'29.962 / 150.892 / 1 lap
Pole Position: Jorge LORENZO 1'21.202 160.045 Km/h
Fastest Lap: Casey STONER 1'21.673 159.122 Km/h Lap 3
Circuit Record Lap: Casey STONER 1'21.376 159.703 Km/h 2010
Circuit Best Lap: Casey STONER 1'20.700 161.040 Km/h 2008
CHAMPIONSHIP POSITIONS TO DATE:
1 STONER 193, 2 LORENZO 173, 3 DOVIZIOSO 143, 4 PEDROSA 110, 5 ROSSI 108,
6 SPIES 98, 7 HAYDEN 94, 8 EDWARDS 67, 9 AOYAMA 63, 10 SIMONCELLI 60,
11 BARBERA 56, 12 ABRAHAM 46, 13 BAUTISTA 39, 14 ELIAS 38, 15 CRUTCHLOW 34.
NEXT EVENT: ROUND 11 SUNDAY AUGUST 14 BRNO, CZECH REPUBLIC
Yamaha's 5oth Anniversay Champions Jorge Lorenzo, Ben Spies Eddie Lawson, Kel Caruthers and Wayne Rainey. Where the hell is Kenny Roberts?
---
AMA Pro Roadracing Championship, Round 7 of 8, Laguna Seca
Aggressive Tommy Hayden Takes Third 2011 SuperBike Victory on Red Bull USGP Stage
MONTEREY, CA, July 24, 2011 - The final race of the Red Bull USGP weekend was arguably the best of the event, as AMA Pro National Guard SuperBike rider Tommy Hayden (Rockstar Makita Suzuki) spun out 23 laps that were a perfect mix of patience and aggression. Taking the win over Monster Energy Graves Yamaha's Josh Hayes, Hayden lofted his third first-place trophy of the season in front of his well-known father, Earl Hayden, even more famous brothers, Nicky and Roger, and thousands of cheering Mazda Raceway Laguna Seca fans.

"We were going pretty fast," said Tommy; "it definitely wasn't an easy pace. Once he took his rhythm, I just settled in and followed him around for a while. The last lap was obviously pretty intense -- I couldn't have crossed over by more than an inch or something [on the last pass], then I got it picked up and just tried to hold him off. I think I'm maybe fighting a little harder at the end [in recent races]; being a little more aggressive. I feel like I had the speed all year -- like I could have easily won five or six races this year -- so I'm just going to go to New Jersey and try to keep it going."

Off the start, the race quickly split into a pair of battles, Hayes and Tommy Hayden fighting over first while Rockstar Makita Suzuki's Blake Young and National Guard Jordan Suzuki's Roger Hayden tore through a contest for third. M4 Suzuki's Martin Cardenas was bringing up the chase pack in fifth when he flew off into the gravel after just a handful of laps, reentering the race in tenth. Up front, Hayes continued to lead lap after lap while stalked by Tommy Hayden, while Roger tried desperately to find a way past Young for third.

As Jordan Suzuki's Ben Bostrom moved up to assume the fifth-place spot, the riders behind him began to spread out, with the exception of ERB's Geoff May, who refused to let go of Y.E.S./Pat Clark/Graves Yamaha Chris Clark. With eight laps to go there came a change toward the front, as Roger Hayden slid up the inside to take third from Young.
With five laps to go -- as Cardenas sailed past May and began gunning for Clark -- Tommy capitalized on a mistake from Hayes in the Corkscrew and regained the lead as the duo exited the world-famous track feature. Holding the Yamaha rider off through the next three laps, Tommy took the white flag while threading through traffic. Hayes wasn't ready to concede defeat, however, taking the lead back oh-so-briefly and then trying again in the race's final turn. Slicing across Hayes' front wheel, Tommy slammed the door on the defending champ and tore across the finish line, taking the win by .233 seconds.

"I really thought that if I could get up to top of Turn 5 ahead of him, I had a pretty good shot," said Hayes. "But out of the Corkscrew he got a little gap on me, and I tried to get the best drive I could, but at that point it was pretty much his race once we got in the last turn. I tried really hard, but I came out second today."

The margin that would decide Tommy's brother's race fate was even narrower: Roger Hayden and Young charged the finish side-by-side, Young suddenly diving a wheel forward to claim third by .045. "Roger rode a very good race," said Young; "he definitely didn't give it to me at all. On the last lap I thought he might be a little defensive and ride the inside line of the last turn, like is pretty typical here, and that's what he did. So I just really buried it into the turn pretty deep, got it squared up, and I think he got a little bit of a wheelie that slowed his drive. And with that, I ended up bringing home the third."

Behind Roger Hayden, Bostrom, Larry Pegram (Foremost Insurance/Pegram Racing), Steve Rapp (San Diego BMW), Cardenas, Clark, and May rounded out the top ten.

Today's race results have narrowed the points margin between championship leader Young and runner-up Hayes to five, 311 to 306. Tommy Hayden's win boosts his points tally to 263. Hayden's expressed determination to keep collecting wins promoted a smiling Young to quip, "I'm glad I have a teammate and [Hayes] doesn't." Complete Results here: www.AMAproracing.com

The AMA Pro Road Racing Championship next travels to Indianapolis Motor Speedway for the Red Bull Indy GP August 27-28, where the AMA Pro Vance & Hines XR1200 class will represent the series. For AMA Pro's remaining classes, the season will culminate at New Jersey Motorsports Park September 2-4, where the AMA Pro National Guard SuperBike, Daytona SportBike, and Motorcycle-Superstore.com SuperSport East Coast Division Championships will be decided.
---
Cafe Racer Season 2 to air on Velocity TV starting August 3rd 9-10PM EST
July 2011 - One of the best streetbike programs on television, Café Racer returtns Wednesay August 3rd on the new Velocity network, formally known as Discovery HD Theater. Hosted by Cafe Racer magazine editor and coordinating producer Mike Seate, the world of low bars and high-performance has continued to grow recently, particulaly as the economic climate has reduce expensive new bike sales median age of bike riders gets older. Now its really cool to build the custom sportbike of your dreams using oldand affordable junkyard dogs from the 1970s. This second season of Café Racer will bring us up to date with where the International café racer scene is going. The crew travels to faraway Italy, Wales, England and all across the United States where they unearthed some extraordinary custom motorcycle builders.
The builders and their unique rides are still our main focus, bringing in some new blood to the cafe racer cult such as hot rod builder Bryan Fuller, Reverend Jim of Florida's Church of the Apehangers, custom sportbike king Nick Anglada and Matt Rambow of Colorado Norton Works to name just a few. Some of your favorite builders from last season have clued us in on their latest ground-up builds, including Greg Hageman, Florida's Dime City Cycles and Santiago Choppers' Alan Bernard who, for a second time, created a mind-blowing custom bike that he donated to the Curing Kid's Cancer charity. Alan's Harley-powered Norton brought in some serious money to help children's cancer research, and our cameras were there to catch the occasion.

Celebrities Billy Joel, Last Comic Standing Alonzo Bodden and award winning singer/producer Butch Walker bring their passion for café racers to the show as well and the 2008 World Champion Phillies get a chance to wiegh in on one of our latest creations. You'll find Cafe Racer show schedule and times here: www.caferacertv.com
Calendar Bike Show hostess
and performer Elizabeth Nicole
guest stars on TV's "In Plain Sight"
July 2011 - Our favorite singer / songwriter in the whole world, beautiful actress Elizabeth Nicole, co-stared this month on the hit TV show "In Plain Sight". Elizabeth was cast appropriately to play a rising young pop singer who witnessed a murder outside the club where she was playing, and had to relocate in U.S. Federal Marshal's Witness Protection Program. But her character's desire to keep performing, even in her new high school's choir, had her recorded on a cell phone video posted to YouTube.com where she was seen by the bad guys who then came after her.

The past 3 years Elizabeth has performed on stage at our annual LA Calendar Motorcycle Show, and last year also served as the Show's Master of Ceremonies. Elizabeth got her start in acting as a child star on the soap opera "Port Charles" And currently can be seen in the movie thriller "Cornered" on now on Cable TV and in Video Stores.

Elizabeth is incredibly talented and is also one of the best female singer songwriters we have ever heard. Unfortunately she is still unsigned by a recording company, but you can catch some of her music on her website and on YouTube.com. She is featured in the FastDates.com Chicks That Kick Ass section where you can find out more about the lovely Miss Elizabeth Nicole.
New 5th Generation Ducati Superbike Revealed
July 10th - The Italian motorcycle magazine Motocilismo was given some sneak preview photos by the Ducati factory of the all-new 5th Generation Ducati 1198 Superbike which they have released in their July 2011 issued pictured below. And above, the art studio Bar Design has rendered up a look at the complete bike. Exact specifications and more complete pictures of the new 5th Generation Bologna Bullet will have to wait for the bike's premier at the EICMA Show in November, with production set to start right after for dealer deliveries starting in February 2012. MORE
---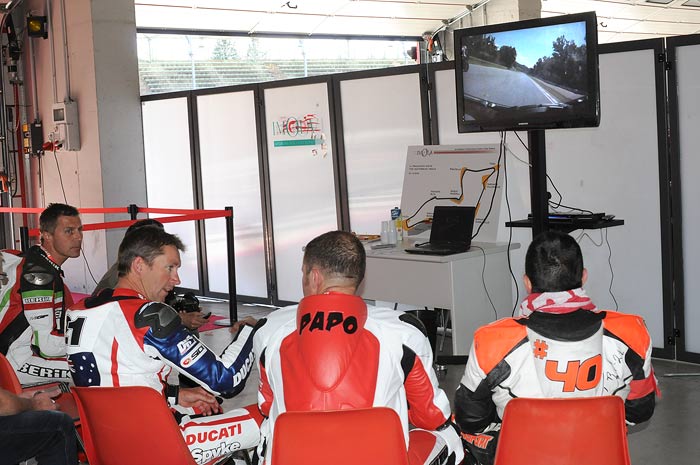 Superbikes at Monza, Imola & Miller, riding with 3-time World Champion Troy Bayliss!
Troy Bayliss Racing Academy at Imola • World Superbike Race at Imola • Fast Dates Calendar Shoot at Miller WSBK
---
There's more! Go to Pit Lane News Next Page

Also Visit: Fast Dates Calendar News • Iron & Lace Calendar News
Calendar Girl News • Meet the Models • Paddock Garage

Calendar Kittens, Paddock Garage, Screensavers, Iron & Lace Garage





MotorcycleSuperstore.com
Some of our Calendar Kittens can also at Playboy's website...



FREE! New Met-Art Model Galley Updated Daily - Stop Back Each Day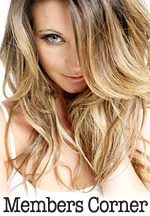 Hot Bikes, Sexy Kittens
Your Exclusive Grid Pass
also includes....
---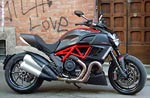 The Devil Made Us Do It!
Testing the Ducati Diavel in Italy
2011 Calendars!
with FastDates.com Calendar Kitten, Ducati Corse Grid Girl
and Playboy Playmate
Heather Rae Young!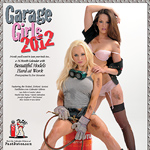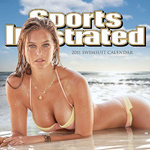 Click for even more Calendars!
---
Casey Stoner standing firm on Japanese Grand Prix boycott
By Matthew Birt - MotoGP 25 July 2011 / Motorcycle News
Casey Stoner has hinted he won't back down on his refusal to attend the re-scheduled Japanese Grand Prix, despite being told by Honda management they expect him to honour his contract and race at the Twin Ring Motegi in early October.
The Aussie met HRC boss Shuhei Nakamoto in Laguna Seca and was told to attend the race on October 2, despite his reservations about travelling to Japan because of fears about how safe the region is following extensive damage suffered to the Fukushima nuclear plant.
Stoner dropped a bombshell in Germany earlier this month when his announced he wouldn't race at Motegi, regardless of whether the race was given the go ahead.
Stoner made his position clear without awaiting the results of an independent report by Italian experts, which declared the area surrounding the Twin Ring Motegi free of radiation contamination.
But the 2007 world champion, who would be in breach of contract by avoiding the race, said prior to the preliminary findings of the report being released yesterday (Monday): "There are official statements saying the nuclear reactor is not 100 per cent under control. I've given my opinions and I'm entitled to do that. Nobody's reaction is going to change my opinion on that."
Asked for his thoughts on Honda's view that he should race, Stoner added: "I don't believe Honda are going to push their riders to do anything at this point. This is my opinion and my judgement and nothing to do with anyone. It is something that I've already made my mind up. My opinion stands and that's it."
Stoner and reigning world champion Jorge Lorenzo are the only two riders to have publicly declared they will not attend the Japanese round.
But Italian Andrea Dovizioso, who also had a one-on-one meeting with Nakamoto in Laguna Seca, said further talks between the riders would take place during the forthcoming Brno race in the Czech Republic.
Speaking prior to the release of the independent report commissiond by Dorna, Dovizioso told MCN.
"It is good to wait for the results of the investigation and after that we will decide. Still every rider doesn't want to go but it is good to wait and see what they say and in Brno we will say something about that," said the former 125GP world champion.
Dovizioso confirmed his meeting with Nakamoto, but he added: "For them at the moment they don't want to push to do the race because they want to wait for the result of the report. If the report says it is safe then they will push. But the riders can do what they want, so it doesn't matter."
So was he worried about breaking his contract with HRC?
"I think if I don't go many important riders will not go and this means I don't think all the MotoGP riders will have a contract for next year. What I want to say is we want to help Japan. It is not just we don't want to go because we are riders. We want to help Japan but if it is not safe then there is no reason to go. We will see and decide."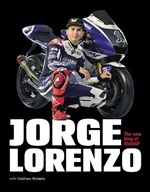 Rossi and Hayden finsih mid-Pack at Laguna Seca
Valentino Rossi finished in sixth place at Laguna Seca, one spot ahead of his teammate Nicky Hayden. The two Ducati Team riders lapped at a good pace, even if it wasn't quite enough to stay with the faster group.
The team worked very hard on both the GP11 and the GP11.1, and they'll continue the development of the 800cc bikes during the next round at Brno, in the Czech Republic, which will follow a short two-week break. On the Monday after that race, the season's second official test for the team riders will take place.

Valentino Rossi (Ducati Team) 6th - "We worked well this weekend. We started from a better position than we have in recent races, and I got a good launch on the start and tried to stay with the leaders. I did a lap in the mid-'22s, but then I closed the front twice in a row on the bumps in Turn 5 and nearly crashed. I still had a tough race after that, because Nicky stayed glued to me and didn't give me a chance to breathe. We obviously don't want to be fighting for sixth place, but we're having some problems at the moment and we have to try and do our best with what we have. We're losing too much on corner entry, where I'm very slow because I don't have enough feeling, but Ducati is working and we must stay focused and positive, making progress step by step. In the short term, we have to make up those missing tenths in order to stay with the group with Spies, Sic and Dovizioso. Then we'll think about the others."

Nicky Hayden (Ducati Team) 7th
"I've won this race before, so I'm not going to jump up and down celebrating seventh place. We knew it was going to be tough, and crashing in qualifying didn't help. I got a decent start, but I didn't get to go with that second group like I had hoped. It was kind of like the Sachsenring: a good battle with Valentino, but thirty seconds behind the front. Vale was no faster than me, but he's a racer: he doesn't make mistakes and give you anything. A couple of times I thought I might be able to go up the inside, but I'm not just going to close my eyes and knock us both down trying for sixth place. People who think he's not trying are crazy. I saw his right foot come off the peg a couple of times when he almost went down. We'll take two weeks off, regroup and go to Brno. Now is no time to be negative. I believe in my team and Ducati, and I really think we're still going to have a good season."

Vittoriano Guareschi (Team Manager) - "I think the guys on the team and both of our riders deserve a big thank-you for what they did this weekend. The two crews were ready to give Vale and Nicky both the GP11 and the GP11.1, and they worked without a moment's break in both directions, which was an enormous effort that allowed us to collect a lot of data for the engineers back at the office. With Vale we continued focusing on the setup of the GP11.1, thinking toward the future. Vale was able to improve over the course of the weekend, and in the race he made the most of the package that's currently available to him. Nicky did comparative tests between the two bikes. Then for his home round he opted to race with the one that he knew better, although he liked a number of aspects about the new bike, which he'll try again at Brno."
Home top ten for Edwards, Crutchlow crashes early
Monster Yamaha Tech 3 Team rider Colin Edwards rode to a hard fought eighth place finish in front of a large home crowd at the Laguna Seca track earlier today. Today's race started in gloriously sunny conditions with temperatures reaching 23 degrees and a sun-drenched crowd of 52,670 were treated to an exciting battle throughout the 32-lap encounter.
Edwards seized eighth from Hector Barbera exiting the famous Corkscrew section on lap 14 but he was already six seconds adrift of the battle for sixth place involving Ducati duo Valentino Rossi and Nicky Hayden.
He was able to run identical lap times to nine-times world champion Rossi and double Laguna Seca MotoGP winner Hayden in the middle phase of the race. But he was unable to reduce the gap and he opted not to take any unnecessary risks to ensure he collected eigth valuable World Championship points.
Today's result, which was the 37-year-old's seventh top ten finish of the campaign, moved him up one place in the overall rankings after to consolidate his position as the leading non-factory rider in 2011.
Cal Crutchlow's debut at the spectacular Laguna Seca circuit was unfortunately a short experience, the British rider's hopes of a return to the top 10 ended by an early crash. Starting from the front of the fourth row, Crutchlow was shadowing tenth placed Alvaro Bautista when he lost the front-end of his Monster Yamaha Tech 3 Team machine at Turn 2. The 25-year-old was unhurt in the fourth lap incident but it was a disappointing conclusion to a weekend that had promised much from the 2009 World Supersport champion after he'd brilliantly got to grips with the 3.610km track.
The Monster Yamaha Tech 3 Team now commences a richly deserved two-week summer break before the 2011 MotoGP World Championship resumes in Brno on August 14.
Colin Edwards, Position 8th - Time +45.502 - "Honestly I'm really disappointed because I came here for my home race and I expected bigger and better things. I struggled all weekend with the set-up and we made a wrong turn somewhere in the last couple of races that have knocked us out of stride a little bit. This morning we just put in the same setting I ran in last year's race and that wasn't great, but at least I felt more comfortable with it than what I'd been running all weekend. It wasn't the best setting but at least I felt comfortable to a poi nt where I could push for some decent lap times. I just lacked front and rear grip. I've never ridden so hard in my life but I was a second off the pace and when Cal went down in front of me, there was no way I could go with Bautista. I just had to be smooth because if I pushed I just ended up going slower. I still moved up in the Championship and got some good points, so now I'm just looking forward to a couple of weeks relaxing to get ready for the final part of the season."
Cal Crutchlow, DNF - "I lost the front at the second corner and it was a similar problem to what we've been experiencing in recent races. It was fine this morning in cooler conditions but as soon as the track temperature goes up, I have a few problems. Strangely it was only at that corner. It is a shame because I think we had a good pace. Bautista wasn't getting away from me and he quic kly got up to Valentino and Nicky, so I think I could have gone with him and been in that battle. I'm disappointed I didn't finish the race and it is not good for the Championship but I wasn't the only one to crash today and it shows all of us are pushing on the limit. We have still learned quite a bit this weekend and the bike certainly felt better than it did in the last few races. Now we go to some tracks that I know and I'm looking forward to it because it has been a tough run and I need to recover the form I was showing in the beginning of the season."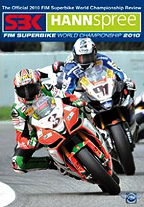 World Superbike Review
Click to find DVD Coverage of Every Year!
MotoGP Review
Click to find DVD Coverage of Every Year!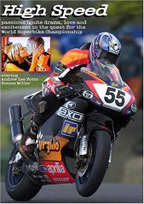 High Speed - the Movie
The best motorcycle racing movie ever made! Filmed on location at the World Superbike races , this an exciting romantic drama staring beautiful British actress Sienna Miller.
---
VIR Cancels AMA Suzuki White Lightening Nationals,
AMA Pro Road Racing Round 8
DAYTONA BEACH, FL (July 11, 2011) - It is with deep regret that AMA Pro Racing is forced to announce VIR's cancellation of the Suzuki White Lightening Nationals, Round 8 on the AMA Pro Road Racing season calendar. Despite AMA Pro Racing's efforts to preserve the originally scheduled August 12-14 event, VIR staff notified AMA Pro Racing late Monday, July 11, of its final decision not to host or promote the race weekend.

"AMA Pro Racing has made VIR a part of its season calendar for the past decade," said AMA Pro Racing COO and Managing Member David Atlas, "and I am gravely disappointed by the impact this will have on our paddock, fans, and other series participants. I assure all of those involved parties that a significant effort was made to negotiate an arrangement that would have preserved the event."

AMA Pro Racing will refund all event-specific fees paid to AMA Pro Racing by series participants.

The AMA Pro Road Racing Championship was in action this past weekend at Mid-Ohio Sports Car Course -- its 29th appearance at the historic Ohio facility -- where track officials welcomed a banner crowd that witnessed fiercely competitive action in all four classes. AMA Pro Racing looks forward to bringing its talent-packed paddock to fans at upcoming 2011 events, the schedule for which can be viewed at amaproracing.com.

The AMA Pro Road Racing series next heads to Monterey, California's Mazda Raceway Laguna Seca for Round 7 on the calendar. The July 22-24 event will run as part of the Red Bull U.S. Grand Prix MotoGP World Championship weekend.
AMA Pro Racing Announces its revised 2011 Championship Calendar
DAYTONA BEACH, FL (July 19, 2011) - The 2011 AMA Pro Road Racing Championship has coalesced into a nine-round series that will culminate at New Jersey Motorsports Park, September 2-4, with a season banquet in Atlantic City immediately following. Despite intense and ongoing efforts, AMA Pro Racing was unable to secure a replacement for the Virginia International Raceway round, cancelled by the venue just weeks before the scheduled event, and hopes for a tenth round did not manifest.

"We recognize that the 2011 season calendar is not ideal," said AMA Pro COO and Managing Member David Atlas, "but I assure our paddock and fans that a great deal of hard work went into trying to create a schedule that was. We'll finish the season strong -- delivering more of the exciting, head-to-head racing AMA Pro is known for at each of our three remaining rounds -- then look to 2012 and an exciting, comprehensive calendar of race events."

AMA Pro Racing will seek to minimize the revised schedule's effect on divisional East and West Motorcycle-Superstore.com SuperSport competition by implementing the following changes: Championship points will not be awarded for West Division qualifying at Mazda Raceway Laguna Seca, as was previously announced; in East Division racing at New Jersey Motorsports Park, points will be awarded both for race results and for qualifying. These modifications will give West and East Division contenders nine points-earning opportunities each, keeping the field level for those seeking overall championship honors.

The AMA Pro Road Racing Championship will be in action this weekend at Monterey, California's Mazda Raceway Laguna Seca, where AMA Pro athletes will join international MotoGP riders for the Red Bull U.S. Grand Prix.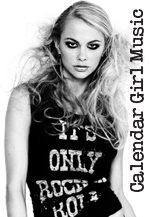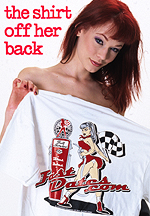 Order the Official
FastDates.com &
LA Calendar Bike Show
T-Shirts!
---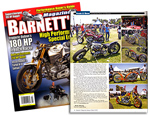 Barnett's V-Twin Magazine
to Say Good By Announces plans for new all brand Custom Bike Magazine
Julu 20th - Possibly the best American V-Twin print magazine in the market will be closing its
door this fall. The custom VV-twin makret has been hit the hardest in the current economic decline with all the custom bike manufacturers, and many parts companys now out of business, and with them, so goes the advertsing revenue to support magazines. Barnett's was a strong supporter of the LA Calendar Show, we ran our event ads with them, and they covered our Show better than any other American motorcycle publication. They will be missed as the best quality V-Twin magazine in America they last 14 years. Here is what publisher Mark Barnett has to say:

"The November/December 2011 edition of Barnett's Magazine will be our 79th and last issue in paper. It has been a great fourteen-year run for all of us and I certainly enjoyed putting together each and every issue. We plan to go out with a bang and have 14 killer feature bikes for our Collectors Edition final issue. We will print extra copies as we expect about 20% more sales than average. To all of you who've read our magazine regularly or advertised with us, we have enjoyed your company.

Going forward we will call the publication barnettsmagazine.com
and move some of the paper staff to assist the online staff. Our online version of the magazine has been up and running for 20 months now, growing from 30,000 visits a month to 80,000 in that time. We see this as the future for Barnett's Magazine and will have very low priced advertising available online. We are planning our 2012 rate card right now and the pricing will be aggressively low. I do a fair amount of online advertising for Barnett Harley-Davidson and know my impression and click through numbers per dollar. I will make sure that my online magazine offers a good bang for the buck.

I hope you will see us off and invest in an ad in our Final Edition; we will be promoting this issue with mass mailings, press releases, and extra efforts at the distribution centers. I think it will bring a good return on investment for you. Once we have finalized the staff and rate cards for barnettsmagazine.com, we will contact you and let you know all about this opportunity. We will give you good Google Analytics numbers of the first 20 months to help you make a decision. Also, I will be introducing a new paper motorcycle magazine in January 2012 that will be an all-brand, general interest magazine. For those of you with products which fit both Harley-Davidsons and other brands, there will opportunities to advertise in a new magazine targeted at people who love to modify their bikes but are on more of a budget than those bike owners featured in Barnett's Magazine over the last few years. I look forward to getting pre-production issues of that magazine into your hands before year's end."
Best regards, Mark Barnett, Publisher