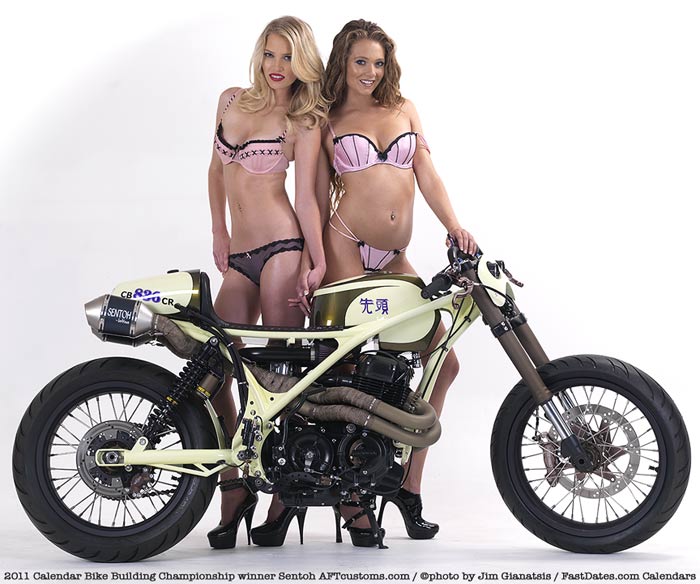 AFT Customs wins Best of Show - again!
The Queen Mary, Long Beach , CA, July 16th, 2011 - Thanks to everyone who came to our 20th annual LA Calendar Show on Saturday the 16th - we had some really incredible people, music and custom bikes and a great day. Congratulations to Jim Giuffra at AFT Customs for now taking wins 5 years in a row and taking Best of Show with classic a 1970s classic Honda CB 750 named Sentoh! The Complete Story w/ Photos HERE
---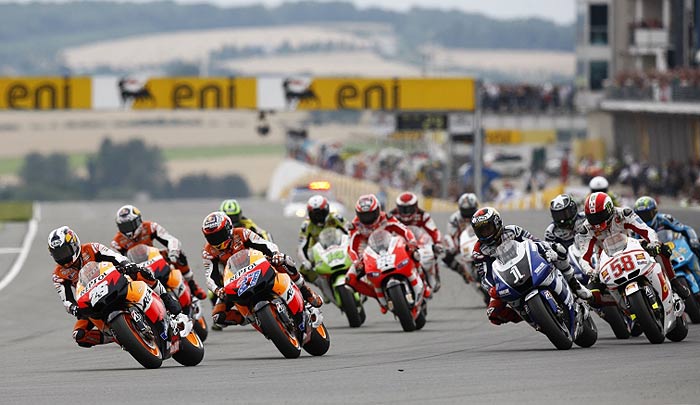 Pedrosa (25) and Stoner (27) share the charge into Turn One.
MotoGP World Roadracing Championship, Round 9 of 18, Germany
Melandri and Biaggi swap wins again at Bruno
and Close the Points Lead on Carlos Checa
PEDROSA SCORES HEROIC WIN, STONER A CLOSE THIRD
Sachsenring, Germany, July 15-17th - Just two weeks after returning from injury, Dani Pedrosa (Repsol Honda RC212V) was back on the top step of the podium at the Sachsenring today after a thrilling race-long battle with reigning World Champion Jorge Lorenzo (Yamaha) and current points leader Casey Stoner (Repsol Honda RC212V).
The trio dominated the race, all of them taking their turn to lead, but in the end it was Pedrosa who had winning speed, the Spaniard crossing the finish line 1.477s ahead of Lorenzo. It was a heroic weekend's work from the former 125 and 250 World Champion who had missed the Catalan, British and Dutch rounds with a fractured collarbone that required two operations.
Andrea Dovizioso (Repsol Honda RC212V) continued his strong run of results, running with the leaders in the first half of the race and taking fourth place after a frantic battle with Marco Simoncelli (San Carlo Honda Gresini RC212V) who was beaten into sixth by Ben Spies (Yamaha) at the final turn.
Casey Stoner leads Lorenzo, Pedrosa, Dovizioso and Simoncelli in a fight for the lead that changed nearly every lap.
started the race from pole position, but played it safe in the very early stages, slipping to fourth on the first lap. Anxious to prevent his tyres from overheating – this anti-clockwise circuit places huge stresses on the left side of the tyres – Stoner was planning to save his best for last. He started moving forward on lap four, passing Pedrosa, then the next lap bettering Dovizioso and Lorenzo to take the lead, but he couldn't break away.
Lap after lap, Lorenzo stayed close, with Pedrosa, Dovizioso and Simoncelli swapping positions right behind. Then on lap 14 Lorenzo dived inside Stoner at turn 12. The Yamaha man managed to pull a gap of six tenths in a couple of laps, Stoner apparently struggling as his RCV got lively in some of the circuit's fast, undulating turns. Sure enough, on lap 16 Pedrosa went past his team-mate at turn one and set off in pursuit of Lorenzo. It took him just five laps to catch his fellow Spaniard, zooming ahead on the start-finish at the start of lap 22 after Lorenzo lost drive out of the final turn.
Pedrosa was in sensational form, quickly making the break, leaving the other two to dispute second place. Not surprisingly, Pedrosa was exhausted in the final stages, but the remarkably resilient 25-year-old didn't slacken. Only after the race did he reveal that he has been suffering from anaemia, probably the result of going under the knife twice in recent weeks. This was his second win of the year and his fifth at the Sachsenring – three on MotoGP bikes and two on 250s.
Stoner's hopes of keeping his tyres from getting too hot came to nothing. In the final lap it was obvious that he was lacking grip in left-handers, which allowed Lorenzo to close right up on him halfway through the lap then dive inside at the final corner. That pass cost Stoner four points and shrank his World Championship lead to 15 points, with nine races done and nine to go.
The Dovizioso v Simoncelli also duel went all the way to the flag, Spies joining the two Italians in the final two laps and splitting them at the finish. Dovizioso's fourth place – 10.5s down on the winner – means he hasn't finished outside the top four in the last seven races. His consistency is paying dividends in the title hunt – he is currently a very strong third, 21 points behind Lorenzo and 36 behind Stoner.
Simoncelli was disappointed to have lost out to Dovizioso and Spies, but nevertheless it was another strong finish for the former 250 World Champion who has managed to avoid making major mistakes at the last two races.
Still suffering from his nasty crash at Mugello, Hiroshi Aoyama (San Carlo Honda Gresini RC212V) struggled all weekend here, crossing the line in 15th position to claim the final point. Toni Elias (LCR Honda MotoGP RC212V) had another challenging race and finished 16th.
Dani Pedrosa (Repsol Honda RC212V): race winner
"It's an incredible feeling to be back and win a race so early; I didn't expect it, but this circuit has been always very good for me and I made it happen. I was already surprised yesterday with second position in qualifying and to finish the weekend in this way is amazing, a huge relief for me after a very hard time with injuries. Here I suffered less than in Mugello because of the layout, but in the race today I had a strange feeling, something I've never had before. At the beginning of the race I wasn't feeling great on the bike, I was fourth, but I didn't get nervous or worried because I'm still not mathematically out of the championship battle, but I know it's almost impossible. So, I just let the laps pass and in the middle of the race, with less fuel in the tank and when the tyres started sliding, I decided to step it up a little and it worked perfectly. I'm very happy with this victory; I've been suffering a lot even though this race track is not physically demanding, because I'm still weak. So a big thanks to my family and doctors that helped me to be back here because they all know how hard it has been. Also to my team and to all my fans that never gave up, they deserve it also."
Jorge Lorenzo, Yamaha, 2nd +1.477 - "I'm very happy! It has been a fantastic race today. From the middle of the race I got very tired in my left hand so I didn't know where I could find the force to push and keep pushing to the end. Then Casey stopped the bike a lot two corners from the end so I took profit from it, opened full throttle and in the last corner I went for it. It was a miracle pass! This race is very important so we are very proud and happy with the result. I have to thank my Yamaha crew who worked very hard to give me a fast bike all weekend, they have been fantastic."
Casey Stoner, Repsol Honda: 3rd - We knew today would be a hard race, we found a good set up yesterday in qualifying but we had an issue with the rear tyre and the temperatures getting too high, with it spinning too much. We took it easy in the early part of the race and thought we'd try to preserve the tyre and warm it up slower than we did in Mugello. After a few laps I decided to make a move to the front to see what we could do and we were able to pull a small advantage, but too small compared to the effort we were putting in so I backed off on my pace a little and tried to stay as smooth as possible and see what happens. They came past me and Dani was riding so strong and was able to get past Jorge before I got there, he built a small advantage and by the time I got past Jorge and I struggled to chase him down. I made a few small mistakes and that left just Jorge and I for the last few laps. I tried everything I could, riding the cleanest lap possible and trying to block my line, but Jorge came up on the dirty part of the track and I thought it would be too high a risk, but he made it stick and I have to settle for third place. I'm still leading the Championship and I'm thankful for the points here today."
Dovizioso on the grid.
Andrea Dovizioso, Repsol Honda: 4th - "It was a tough race because this circuit is small and difficult. Our target was the podium so I'm a little disappointed with fourth position, but if we look at today's race in a bigger perspective, we took a big step forward in terms of race pace compared to my previous records at this circuit. We had a good start and tried to stay with the front riders. It was a good battle with Simoncelli and Spies for fourth position and I'm happy we won this battle! We were consistently fast during the whole weekend and even though today we were struggling, we finished fourth. We confirm that we are there and we have retained third position in the Championship, even if we aimed to gain more points on Lorenzo and Casey. My congratulations go to Dani, Casey and Jorge for a great race."
RESULTS MOTOGP RACE: (30 laps = 110.13 Km)
POS / RIDER / NAT. / TEAM / MOTORCYCLE / TIME / KM/H / GAP
1 / Dani PEDROSA / SPA / Repsol Honda Team / HONDA / 41'12.482 / 160.352 /
2 / Jorge LORENZO / SPA / Yamaha Factory Racing / YAMAHA / 41'13.959 / 160.256 / 1.477
3 / Casey STONER / AUS / Repsol Honda Team / HONDA / 41'14.050 / 160.25 / 1.568
4 / Andrea DOVIZIOSO / ITA / Repsol Honda Team / HONDA / 41'22.995 / 159.673 / 10.513
5 / Ben SPIES / USA / Yamaha Factory Racing / YAMAHA / 41'23.201 / 159.66 / 10.719
6 / Marco SIMONCELLI / ITA / San Carlo Honda Gresini / HONDA / 41'23.405 / 159.646 / 10.923
7 / Alvaro BAUTISTA / SPA / Rizla Suzuki MotoGP / SUZUKI / 41'39.933 / 158.591 / 27.451
8 / Nicky HAYDEN / USA / Ducati Team / DUCATI / 41'39.992 / 158.587 / 27.51
9 / Valentino ROSSI / ITA / Ducati Team / DUCATI / 41'40.058 / 158.583 / 27.576
10 / Colin EDWARDS / USA / Monster Yamaha Tech 3 / YAMAHA / 41'45.973 / 158.209 / 33.491
11 / Hector BARBERA / SPA / Mapfre Aspar Team MotoGP / DUCATI / 41'51.426 / 157.865 / 38.944
12 / Karel ABRAHAM / CZE / Cardion AB Motoracing / DUCATI / 41'51.630 / 157.852 / 39.148
13 / Randy DE PUNIET / FRA / Pramac Racing Team / DUCATI / 41'51.897 / 157.836 / 39.415
14 / Cal CRUTCHLOW / GBR / Monster Yamaha Tech 3 / YAMAHA / 41'51.959 / 157.832 / 39.477
15 / Hiroshi AOYAMA / JPN / San Carlo Honda Gresini / HONDA / 42'06.998 / 156.892 / 54.516
Pole Position: Casey STONER 1'21.681 161.795 Km/h
Fastest Lap (New record): Dani PEDROSA 1'21.846 161.469 Km/h Lap 20
Old Circuit Record Lap: Dani PEDROSA 1'21.882 161.398 Km/h 2010
Circuit Best Lap: Casey STONER 1'21.067 163.020 Km/h 2008
CHAMPIONSHIP POSITIONS TO DATE:
1 STONER 168, 2 LORENZO 153, 3 DOVIZIOSO 132, 4 ROSSI 98, 5 PEDROSA 94, 6 SPIES 85,
7 HAYDEN 85, 8 SIMONCELLI 60, 9 EDWARDS 59, 10 AOYAMA 57, 11 BARBERA 49,
12 ABRAHAM 41, 13 BAUTISTA 39, 14 ELIAS 35, 15 CRUTCHLOW 34.
Marquez 3peats in Moto2
Marc Marquez (Team Catalunya Caixa Repsol-Suter) made it three wins in a row in the Honda-powered Moto2 series, the 18-year-old coming out on top of a tense duel with local hero Stefan Bradl (Viessmann Kiefer Racing-Kalex). Rookie Marquez's fourth win of the year inched him closer to Bradl in the points chase, but the 21-year-old German still leads the way by 47 points. It certainly won't be in Bradl's game plan, but even if he finishes second to Marquez in the last eight races he will still win the world title.
Pole-position man Marquez led the charge away from the grid, but Bradl squeezed past into the first turn, only for Marquez to retake the lead at the next corner. From there the pair disputed the lead throughout, Marquez in front most of the way, Bradl getting past on several occasions. At one point Marquez let Bradl by because he didn't want to do all the hard work out front. De Angelis was also in the mix, with Luthi joining the leading trio at half-distance.
Marquez and Bradl weren't alone out front until the last five laps when they pulled a gap on Alex De Angelis (JIR Moto2-Motobi) and Thomas Luthi (Interwetten Paddock Moto2-Suter), who had been right with them for much of the race. De Angelis got between Marquez and Bradl on several occasions, but never quite made it into the lead. On the penultimate lap Luthi fell victim to Randy Krummenacher (GP Team Switzerland Kiefer Racing-Kalex), who had a brilliant ride from 15th on the grid, often lapping faster than the leaders.
All the riders were trying to conserve their tyres, but at the same time no one could ease off for a moment, with barely a couple of tenths separating each of the first quartet, lap after lap.
With seven laps to go Marquez and Bradl swapped the lead three times in two laps, the reigning 125 champion retaking the lead for the last time as they swept down the hill into turn 12 for the 24th time. Try as he might, Bradl never quite got close enough to have another go. After struggling with front grip in qualifying his team had modified their set-up, which ended up costing him some rear grip in the final stages. He crossed the line 0.896s down on Marquez and 0.491s ahead of De Angelis, who scored his first podium result of the year. Krummenacher finished a further two seconds down and just ahead of Luthi.
The battle for sixth was won by Yonny Hernandez (Blusens-STX-FTR), who had been at the tail end of the lead group until shortly before mid-distance. Scott Redding (Marc VDS Racing Team-Suter) was next up, just ahead of Simone Corsi (Ioda Racing Project-FTR).
Front-row starter Aleix Espargaro (Pons HP40-Pons Kalex) was just behind the lead group when he crashed at high speed coming down the hill from turn seven, taking Max Neukirchner (MZ Racing Team-MZ) with him. Both men were badly battered and bruised in the accident, but suffered no serious injuries. Julian Simon (Mapfre Aspar Team Moto2-Suter) had a luckless return from injury, sliding off at the very first corner after qualifying an impressive fifth fastest. The Spaniard also escaped with bruising.
The MotoGP class now heads west for next weekend's United States Grand Prix at Laguna Seca, while the Moto2 pack starts its summer holiday. Both classes reconvene at Brno for the Czech Grand Prix on August 14.
MOTO2 RACE: (29 laps = 106.459 Km)
POS / RIDER / NAT. / TEAM / MOTORCYCLE / TIME / KM/H / GAP
1 / Marc MARQUEZ / SPA / Team CatalunyaCaixa Repsol / SUTER / 41'37.457 / 153.457 /
2 / Stefan BRADL / GER / Viessmann Kiefer Racing / KALEX / 41'38.353 / 153.402 / 0.896
3 / Alex DE ANGELIS / RSM / JIR Moto2 / MOTOBI / 41'38.844 / 153.371 / 1.387
4 / Randy KRUMMENACHE / SWI / GP Team Switzerland Kiefer Ra / KALEX / 41'40.870 / 153.247 / 3.413
5 / Thomas LUTHI / SWI / Interwetten Paddock Moto2 / SUTER / 41'41.642 / 153.2 / 4.185
6 / Yonny HERNANDEZ / COL / Blusens-STX / FTR / 41'45.148 / 152.985 / 7.691
7 / Scott REDDING / GBR / Marc VDS Racing Team / SUTER / 41'48.063 / 152.808 / 10.606
8 / Simone CORSI / ITA / Ioda Racing Project / FTR / 41'48.124 / 152.804 / 10.667
9 / Jules CLUZEL / FRA / NGM Forward Racing / SUTER / 41'49.536 / 152.718 / 12.079
10 / Michele PIRRO / ITA / Gresini Racing Moto2 / MORIWAKI / 41'49.794 / 152.702 / 12.337
11 / Kenan SOFUOGLU / TUR / Technomag-CIP / SUTER / 41'50.654 / 152.65 / 13.197
12 / Dominique AEGERTER / SWI / Technomag-CIP / SUTER / 41'58.973 / 152.146 / 21.516
13 / Pol ESPARGARO / SPA / HP Tuenti Speed Up / FTR / 41'59.109 / 152.138 / 21.652
14 / Andrea IANNONE / ITA / Speed Master / SUTER / 41'59.284 / 152.127 / 21.827
15 / Claudio CORTI / ITA / Italtrans Racing Team / SUTER / 41'59.695 / 152.102 / 22.238
Pole Position: Marc MARQUEZ 1'24.733 155.967 Km/h
Fastest Lap (New record): Yonny HERNANDEZ 1'25.255 155.012 Km/h Lap 4
Old Circuit Record Lap: Andrea IANNONE 1'25.629 154.335 Km/h 2010
Circuit Best Lap: Marc MARQUEZ 1'24.733 155.967 Km/h 2011
CHAMPIONSHIP POSITIONS TO DATE:
1 BRADL 167, 2 MARQUEZ 120, 3 CORSI 84, 4 DE ANGELIS 82, 5 SMITH 79, 6 LUTHI 77,
7 IANNONE 66, 8 TAKAHASHI 58, 9 KRUMMENACHER 52, 10 SIMON 49, 11 PIRRO 43,
12 SOFUOGLU 39, 13 ESPARGARO 38, 14 RABAT 37, 15 CLUZEL 35.
---
New 5th Generation Ducati Superbike Revealed
July 10th - The Italian motorcycle magazine Motocilismo was given some sneak preview photos by the Ducati factory of the all-new 5th Generation Ducati 1198 Superbike which they have released in their July 2011 issued pictured below. And above, the art studio Bar Design has rendered up a look at the complete bike. Exact specifications and more complete pictures of the new 5th Generation Bologna Bullet will have to wait for the bike's premier at the EICMA Show in November, with production set to start right after for dealer deliveries starting in February 2012.
When we talked with Ducati 3-time World Superbike Champion Troy Bayliss during our track day with him at Imola, Italy, back in May, he was just starting to test the Corse race version of the new bike which Carlos Checa on the Althea Race Team and other privateer teams will have available to them for next year. In Troy's words the new Superbike makes all the previous generation World Championship winning bikes "feel like a dinosaur". That says a lot since the current 4th Generation 1198 model, now in its 4th production year, is again leading the 2011 World Superbike Championship.
What we can tell you about the new 5rth generation Superbike is that it does away with the traditional Ducati trellis frame and uses an aluminum air box structure bolted atop the engine (like the current Ducati MotoGP bikes) to mount the front fork assembly too. The Standard and S models will gave that box made of aluminum and designed to flex slightly for better handling. They wanted to use carbon fibre for the chassis air box structure, like on the MotoGP bike, but Troy found it made the bike too stiff. They still have time to develop a new carbon fibre section for the R homologation model that has more flex and will be more forgiving in the bike's handling, since the R model traditionally is traditionally released for production 12 months later in November 2012, but still just in time to qualify the Corse RS version for racing in 2012.
One key component you notice with the new bike is the rear shock assembly is located outside the bike for quick and easy replacement for valving and spring changes. This is critical on a race bike when you need to make suspension changes all the time, especially on a short race weekend. You'll also notice the traditional Ducati trademark under the seat twin exhaust/silencers are gone, replaced by a lighter and more compact system under the engine.
With these significant chassis charges the new 5th Generation Superbike is some 25 pounds lighter than the current 4th Generation bike, which is already the lightest bike in the Open Superbike class. My personal 4th Generation R model weighs in at a street legal 401 lbs wet with 2 gallons of gas, so this new 5th Generation bike will be down around 376 pounds in street trim. A gutted Corse race bike will need 10-20 pounds of ballast to meet the FIM weight minimum of 165 kilos / 363.8 pounds.
---


Fast Dates does Superbikes in Italy!

The Devil Made Us Do It! Testing the Ducati Diavel at its home in Bologna
Is it love? We stopped at this graffiti adorned house on a side street in Bologna. For riding comfort, handing and performance all in one package the Ducati Diavel has no equal. Check out our Complete FastDates.com Ducati Diavel Test HERE
A Visit to NCR / Poggipolini in Bologna
The world's trickest Ducati Bikes and Parts HERE
Racing World Superbikes at Monza & Imola with a 3-time World Champion!
Troy Bayliss Racing Academy at Imola • World Superbike Race at Imola • Fast Dates Calendar Shoot at Miller WSBK
---
MCE INSURANCE BRITISH SUPERBIKE CHAMPIONSHIP ROUND 07
Swan Yamaha's Tommy Hill in brighter days

Weather: Heavy rain, Temperature: Ambient 14 degrees C / Track 18 degrees C, Weekend attendance: 25,000
Tommy Hill Wins in Heavy Rain at Olton Park, Byrne Consolidates Championshp Lead
SUNDAY 17 JULY OULTON PARK - Swan Yamaha's Tommy Hill won the only race at the seventh round of the MCE Insurance British Superbike Championship race at Oulton Park today after the second race was postponed due to the treacherous weather conditions. Shane Byrne consolidated his lead in the MCE Insurance British Superbike Championship at a rain soaked Oulton Park as he took a strong fourth place in the only race of the seventh round, but his HM Plant Honda team-mate, reigning three times champion, Ryuichi Kiyonari, struggled in the increasingly difficult conditions. Yamaha's Tommy Hill took the single race win from the Suzuki rider Josh Brooks in the wet going.
The Cheshire circuit had been hit by changeable conditions across the weekend, but Byrne had been well on the pace throughout and in the grid deciding session secured a front row start, fourth fastest, as he lapped some three quarters of a second down on his Suzuki riding title rival John Hopkins who took the pole start at record breaking pace.
The race began in pouring rain, but Byrne made a perfect start to be leading the pack on the opening lap ahead of Hopkins, Yamaha rider Tommy Hill and Michael Rutter on the Ducati, while Kiyonari was running in tenth place. Hill got off to a flying start from second on the grid as he settled into third place and was instantly putting the pressure on title rivals Shane 'Shakey' Byrne and John Hopkins ahead of him. On the fifth lap Hill stole third place but as Hopkins crashed out of the lead that elevated Hill to second place. He was then able to put a move on Byrne to take the lead and then following a short Safety Car intervention he edged out an advantage to take his first win at the Cheshire track. Michael Laverty meanwhile was running down the order on the opening lap after a problem with his launch control at the start but he worked his way up to finish some solid points in sixth place on the second Swan Yamaha.
Hopkins nosed ahead of Byrne on the fourth lap, but next time around slid off under braking at Lodge Corner. Byrne was back in front, but not for long as Hill found a little extra grip to take over out front on the sixth lap and then dictated terms taking his fourth victory of the season by some 5.492secs over Josh Brookes aboard a Suzuki.
Byrne looked to have third place, but Rutter nipped ahead of him at Lodge Corner on the last lap and won the dash to the line by 0.086secs. Kiyonari was also having problems, blaming a lack of heat in his rear tyre as he slipped down the pack, salvaging a single point as he crossed the line in fifteenth place.
James Ellison, making his seasonal debut into the series amid his World Supersport commitments, took eleventh place on the Sorrymate.com Honda while Glen Richards, the leader of the BSB-EVO class, running just adrift of him, had to be content with second place in class for his WFR Honda as Ducati riding Scott Smart took the victory.
Given the worsening conditions as the afternoon continued, race officials decided on safety grounds to abandon the meeting ahead of the running of the scheduled second Superbike race. Byrne, given the demise of Hopkins, extended his lead in the standings to 32 points, but Kiyonari slips into fifth place, only 10 points up on Brookes, at a time when the focus of everyone is to ensure a place among the top six going into the "Showdown" title deciding sequence which begins after the ninth round at Cadwell Park, which will now include the postponed second race from Oulton Park.

Tommy Hill, Swan Yamaha, 1st - "I just pushed on in the race; it was never going to be easy but it feels great to have the Swan Yamaha back on the top step of the podium. The conditions weren't the best with the rain but I just had to keep my concentration and just make sure I didn't crash. I think the team probably wanted me to slow down but I just didn't want to lose that win! I knew I could get into a good rhythm and I was taking a few risks to stay ahead of the others, especially after the safety car but it was enough to break them."
Shane Byrne (HM Plant Honda): "I honestly can't believe I led some of the laps in the race as it wasn't easy. I battled for the podium and I have never had so many near crashes in one race in my career. We just need to improve our wet setting and it wasn't helped with the changing conditions over the weekend. We took a gamble on our setting for the race and it was faster than we were yesterday. The team did a great job to get a better feeling for me with the rear tyre and fourth place meant good points for our championship, especially as John Hopkins crashed. I was disappointed to get knocked off the podium in the race on the last lap, but with the issues we were having it wasn't a bad result."
Ryuichi Kiyonari (HM Plant Honda): "Today was disappointing as we had a problem getting heat into the rear tyre and it meant I just couldn't push as hard as I wanted to. I am happy with the machine setting, but in the wet it just didn't work out today. I think if it had been dry we would have been able to challenge for the win. Riders were able to pass me and there was nothing I could do about it, but at least I was still able to stay in the top six in the standings, which is so important."
RESULTS BRITISH SUPERBIKE RACE 1:
POS / RIDER / NAT / MOTORCYCLE / TIME / GAP
1 / TOMMY HILL / GBR / YAMAHA - SWAN YAMAHA / 28:36.674 /
2 / JOSH BROOKES / AUS / SUZUKI - RELENTLESS SUZUKI BY TAS / 28:42.166 / 5.492
3 / MICHAEL RUTTER / GBR / DUCATI - RAPID SOLICITORS BATHAMS DUCATI / 28:42.343 / 5.669
4 / SHANE BYRNE / GBR / HONDA - HM PLANT HONDA / 28:42.429 / 5.755
5 / GARY MASON / GBR / KAWASAKI - MSS COLCHESTER KAWASAKI / 28:43.463 / 6.789
6 / MICHAEL LAVERTY / GBR / YAMAHA - SWAN YAMAHA / 28:43.802 / 7.128
7 / LORIS BAZ / FRA / YAMAHA - MOTORPOINT YAMAHA / 28:49.729 / 13.055
8 / JAMES WESTMORELAND / GBR / YAMAHA - MOTORPOINT YAMAHA / 28:55.373 / 18.699
9 / JON KIRKHAM / GBR / SUZUKI - SAMSUNG CRESCENT RACING / 28:55.634 / 18.960
10 / SCOTT SMART / GBR / DUCATI - MOTO RAPIDO DUCATI / 28:58.293 / 21.619
11 / JAMES ELLISON / GBR / HONDA - TEAM SORRYMATE.COM / 28:58.459 / 21.785
12 / GLEN RICHARDS / AUS / HONDA - TEAM WFR / 28:59.012 / 22.338
13 / ALEX LOWES / GBR / KAWASAKI - MSS COLCHESTER KAWASAKI / 29:02.672 / 25.998
14 / CHRIS WALKER / GBR / KAWASAKI - PR1MO RACING / 29:03.532 / 26.858
15 / RYUICHI KIYONARI / JPN / HONDA - HM PLANT HONDA / 29:06.648 / 29.974
Fastest lap: TOMMY HILL GBR YAMAHA - SWAN YAMAHA LAP 13 1:47.622 144.92 Km/h
RACE2 Postponed due to weather conditions and now to be run at
ROUND 09 SUNDAY AUGUST 28 CADWELL PARK
CHAMPIONSHIP POSITIONS TO DATE:
1 BYRNE 214, 2 HOPKINS 182, 3 HILL 165, 4 LAVERTY 129, 5 KIYONARI 121,
6 BROOKES 111, 7 KIRKHAM 91, 8 MASON 90, 9 EASTON 89, 10 BAZ 88,
11 RUTTER 88, 12 HICKMAN 85, 13 WALKER 64, 14 LINFOOT 49,
15 WESTMORELAND 47.
NEXT EVENT: ROUND 08 SUNDAY AUGUST 7 BRANDS HATCH

Our newest Calendar Kittens, college co-eds Camilla Hahn Chiniquy (brunette) and Taylor Gunnin (blond) standing in the pouring rain, help warm up Carlos Checa's Althea Ducati for Monday's Memorial Day World Superbike race. It must have helped as Carlos would go on to post double race win on this bike.
SBK World Superbike Championship, Round 5 of 10, Miller USA - Continued
Postcards from Miller USA World Superbike by Jim Gianatsis
Miller Motorsports Park, Tooele, Utah, USA), Memorial Day Weekend May 28-30th 2011 – FastDates.com was again excited to attend the Miller Motorsports Park USA round of the World Superbike Championship this year to cover the exciting race weekend and photograph the next edition of the official SBK Fast Dates World Superbike Calendar. I had just found Taylor a few months earlier through one of my favorite local model agencies, Brand Model and Talent, and booked her then to be sure I'd have her confirmed for the trip to Salt Lake City, Utah, and the Miller WSBK race weekend. The Complete Fast Dates Calendar Shoot STORY HERE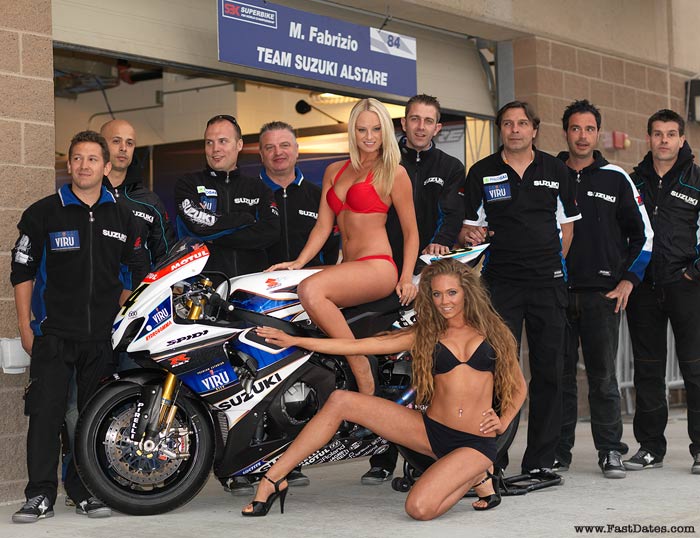 Famed World Superbike photojournalist Kel Edge helped with our shoot and keeping the Calendar Kittens dry.
| | | | |
| --- | --- | --- | --- |
| | | | |
| | | | |
| | | | |
| | | | |
| | | | |

World Superbike Championship points leader Carlos Checa has dominated at Miller in previous years, and just as we predicted did so again this year on the privateer Althea Racing Ducati 1198RS.
On the American Memorial Day holiday enthusiastic Superbike fans fans were treated to a double win from a rider who was robbed of a double last year by simple bad luck, Carlos Checa (Althea Racing Ducati). The Spaniard, who entered this event as championship leader, had a dose of good luck this time as his two main rivals had difficult race day experiences. Marco Melandri (Yamaha World Superbike) was tenth and then sixth, while Max Biaggi (Aprilia Alitalia) crashed out of race one after colliding with Jonathan Rea (Castrol Honda). Reigning champion Biaggi recovered good ground in race two, taking third place.
COMPLETE MILLER WSBK and AMA RACE COVERAGE HERE.
---
There's more! Go to Pit Lane News Next Page

Also Visit: Fast Dates Calendar News • Iron & Lace Calendar News
Calendar Girl News • Meet the Models • Paddock Garage

Calendar Kittens, Paddock Garage, Screensavers, Iron & Lace Garage





MotorcycleSuperstore.com
Some of our Calendar Kittens can also at Playboy's website...



FREE! New Met-Art Model Galley Updated Daily - Stop Back Each Day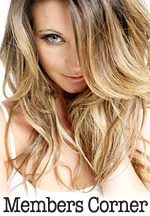 Hot Bikes, Sexy Kittens
Your Exclusive Grid Pass
also includes....
---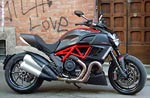 The Devil Made Us Do It!
Testing the Ducati Diavel in Italy
2011 Calendars!
with FastDates.com Calendar Kitten, Ducati Corse Grid Girl
and Playboy Playmate
Heather Rae Young!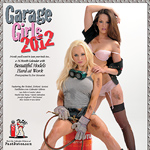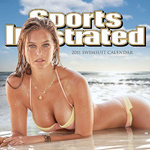 Click for even more Calendars!
---
Laguna Seca Preview
MotoGP Aririves Stateside for it First of Two Rounds
The 2011 MotoGP season enters its second half this weekend July 22nd-24th at the Mazda Raceway Laguna Seca, where the Red Bull US Grand Prix follows a Sachsenring round which narrowed the gap further at the top of the Championship standings.

Round 10 promises to be as entertaining as Germany, where Dani Pedrosa took victory in only his second race back from injury and Jorge Lorenzo chipped further away at Casey Stoner's advantage at the top of the standings to get within 15 points of the Australian at exactly the halfway stage of the season.
Laguna Seca will offer a fantastic setting for another thrilling weekend before the premier class breaks for almost three weeks ahead of the Brno round, and with home interest in four riders adding to a close Championship fight the scene is set perfectly for a MotoGP centrepiece with neither the Moto2 or 125cc categories in action.

Stoner remains the man to catch in the premier class and with third place in Germany he recorded a seventh straight podium finish, his longest sequence of rostrum results in GP racing to date. The Repsol Honda rider is being hotly pursued by defending World Champion Lorenzo however, and it was they who formed the one-two across the finish line last season as the Spaniard took his sixth win of the 2010 campaign.

Third in the Championship is Andrea Dovizioso (Repsol Honda), who has twice come close to a podium finish at Laguna but is yet to finish inside the top three there. At 21 points behind Lorenzo the Italian's motivation will be as high as ever, as will that of compatriot Valentino Rossi.

The Ducati Team rider finished on the podium at Laguna last year in only his second race back after breaking a leg, and currently sits fourth in the Championship heading to a circuit at which he took a famous victory in 2008 following a battle with Stoner which has become one of the most memorable of recent years.

Dani Pedrosa's return to the fold was confirmed in spectacular style in Germany, where the Repsol Honda rider took victory in only his second race back following injury. With his second win of the season Pedrosa became the rider to have won the most premier class races (14) without having yet taken an elite category title. His victory also levelled, once again, the number of wins that Honda and Yamaha have achieved in the four-stroke era (65 each), and also made it a fourth different rider to have won a race in the last four rounds of the 2011 season.

Leading the home charge in front of a patriotic American crowd will be Ben Spies. The Yamaha Factory Racing rider, who at Assen took his first MotoGP victory, will hope to add to the seven American riders who have taken World Championship wins at Laguna in the 12 premier class races which have been held there. It has however been five years since a home rider stood on the podium at the track, Nicky Hayden being the last man to do so when he took victory in 2006, and the Ducati Team rider will join Spies in his desire to record a memorable result.

Likewise Colin Edwards (Monster Yamaha Tech 3), who has a best result of second (from 2005) at the track will be highly motivated on home soil, and Marco Simoncelli (San Carlo Honda Gresini) will continue his search for a first premier class podium at a track he experienced a less than favourable introduction to last year.

Rookies Karel Abraham (Cardio AB Motoracing) and Cal Crutchlow (Monster Yamaha Tech 3) will race at the circuit for the first time, as will Hiroshi Aoyama (San Carlo Honda Gresini) who missed last year's round due to injury in his first premier class campaign. Héctor Barberá (Mapfre Aspar) is in line to make his 150th Grand Prix start across all categories this weekend, whilst fellow Spaniard Álvaro Bautista (Rizla Suzuki) will be buoyed by a stirring display put on in Germany.

Toni Elías (LCR Honda) continues to seek an upturn in fortunes in his 2011 season, as does Pramac Racing's Randy de Puniet whose fellow Frenchman Sylvain Guintoli remains on standby to substitute for Loris Capirossi – as he did at the Sachsenring – if the Italian has still not recovered sufficiently from injury.

There will also be a special wild card entry this weekend, with American rider Ben Bostrom on an LCR Honda RC212V alongside Elías.

The Red Bull US Grand Prix gets underway on Friday at 10.10am local time, when the MotoGP bikes take to the track for the opening practice session of the weekend.
Yamaha and GE Capital bring Lorenzo, Spies, EDWARDS, Lawson, Rainey, Roberts & Music to the Stage at
RED BULL U.S. GRAND PRIX
Mazda Laguna Seca Raceway
Cypress, California June 28, 2011 – Yamaha and GE Capital are proud to announce the return of one of the most entertaining activities of the Red Bull U.S. Grand Prix weekend as Yamaha MotoGP Riders Jorge Lorenzo, Ben Spies, Colin Edwards and Cal Crutchlow plus Yamaha legends Eddie Lawson, Wayne Rainey and Kenny Roberts will meet their fans for an up close question and answer session prior to the live music set on stage Saturday July 23 from 6:00 to 7:00 PM.
Official MotoGP commentators Nick Harris and Gavin Emmet will again join the riders for the question and answer session that was a major hit last year and fans will be encouraged to join in the fun with questions of their own.
"We are very excited about this year's entertainment and again proud to be part of it," said Paul Puma, Executive V.P. for GE Capital. "The fact that Yamaha riders will be up close and in person on the GE Financial Stage will make it an event not to be missed!"
Saturday night features a live performance by The Dirty Heads, who Rolling Stone named as one of the Top Bands of 2010, following the rider interviews at 7:00 PM.
"This event will be another way for us to celebrate the 50th Anniversary of World Grand Prix Racing for Yamaha" said Bob Starr, Communications Manager of Yamaha Motorsports Group. "Thanks to our partners at GE Capital, this interview session and concert will surely add to an exciting weekend of racing and entertainment for the fans and one never knows who'll be the most entertaining!"
For tickets and more information please visit: MazdaRaceway.com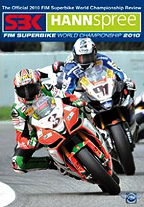 World Superbike Review
Click to find DVD Coverage of Every Year!
MotoGP Review
Click to find DVD Coverage of Every Year!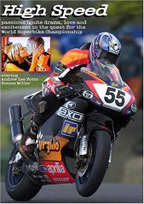 High Speed - the Movie
The best motorcycle racing movie ever made! Filmed on location at the World Superbike races , this an exciting romantic drama staring beautiful British actress Sienna Miller.
---
VIR Cancels AMA Suzuki White Lightening Nationals,
AMA Pro Road Racing Round 8
DAYTONA BEACH, FL (July 11, 2011) - It is with deep regret that AMA Pro Racing is forced to announce VIR's cancellation of the Suzuki White Lightening Nationals, Round 8 on the AMA Pro Road Racing season calendar. Despite AMA Pro Racing's efforts to preserve the originally scheduled August 12-14 event, VIR staff notified AMA Pro Racing late Monday, July 11, of its final decision not to host or promote the race weekend.

"AMA Pro Racing has made VIR a part of its season calendar for the past decade," said AMA Pro Racing COO and Managing Member David Atlas, "and I am gravely disappointed by the impact this will have on our paddock, fans, and other series participants. I assure all of those involved parties that a significant effort was made to negotiate an arrangement that would have preserved the event."

AMA Pro Racing will refund all event-specific fees paid to AMA Pro Racing by series participants.

The AMA Pro Road Racing Championship was in action this past weekend at Mid-Ohio Sports Car Course -- its 29th appearance at the historic Ohio facility -- where track officials welcomed a banner crowd that witnessed fiercely competitive action in all four classes. AMA Pro Racing looks forward to bringing its talent-packed paddock to fans at upcoming 2011 events, the schedule for which can be viewed at amaproracing.com.

The AMA Pro Road Racing series next heads to Monterey, California's Mazda Raceway Laguna Seca for Round 7 on the calendar. The July 22-24 event will run as part of the Red Bull U.S. Grand Prix MotoGP World Championship weekend.
AMA Pro Racing Announces its revised 2011 Championship Calendar
DAYTONA BEACH, FL (July 19, 2011) - The 2011 AMA Pro Road Racing Championship has coalesced into a nine-round series that will culminate at New Jersey Motorsports Park, September 2-4, with a season banquet in Atlantic City immediately following. Despite intense and ongoing efforts, AMA Pro Racing was unable to secure a replacement for the Virginia International Raceway round, cancelled by the venue just weeks before the scheduled event, and hopes for a tenth round did not manifest.

"We recognize that the 2011 season calendar is not ideal," said AMA Pro COO and Managing Member David Atlas, "but I assure our paddock and fans that a great deal of hard work went into trying to create a schedule that was. We'll finish the season strong -- delivering more of the exciting, head-to-head racing AMA Pro is known for at each of our three remaining rounds -- then look to 2012 and an exciting, comprehensive calendar of race events."

AMA Pro Racing will seek to minimize the revised schedule's effect on divisional East and West Motorcycle-Superstore.com SuperSport competition by implementing the following changes: Championship points will not be awarded for West Division qualifying at Mazda Raceway Laguna Seca, as was previously announced; in East Division racing at New Jersey Motorsports Park, points will be awarded both for race results and for qualifying. These modifications will give West and East Division contenders nine points-earning opportunities each, keeping the field level for those seeking overall championship honors.

The AMA Pro Road Racing Championship will be in action this weekend at Monterey, California's Mazda Raceway Laguna Seca, where AMA Pro athletes will join international MotoGP riders for the Red Bull U.S. Grand Prix.
Elena Myers Scores Woman's First Ever
AMA Pro Roadracing Podium at Barber
BIRMINGHAM, AL (June 19, 2011) –Team SuzukiScoopFans rider Elena Myers is truly coming into her own. The 17-year-old Californian rode a flawlessly determined AMA Pro SuperSport race on Saturday to capture her first podium of the 2011 season at Barber Motorsports Park in Birmingham, AL.
In Saturday's 17-lap race, Myers got a great start on her SuzukiScoopFans Suzuki GSX-R600 and charged into the lead after just a few laps. She went on to lead the pack for several laps before settling into third position. Even so, while battling for her podium spot, Myers posted the fastest lap of the race. She and the other front-runners went on to gap the field and Myers was on the box for the first time this season.

"I got a good start on my SuzukiScoopFans Suzuki GSX-R600 in Saturday's race," said Myers. "I was starting on the second row from the fifth spot – that's my best qualifying this year – and I felt pretty good about that. I was second off the line, then we had a red flag. In the restart, I had another good start and was trying to put my head down and I led for a few laps, and even went back and forth with the lead guys, but they ended up pulling a gap. I made my way home in third place and I'm really excited about that. It's my first podium of the year and this was my first podium since my win last year. It's definitely a big confidence-booster for me."

Sunday's race again saw Myers get up front fairly quickly and she was running in third for several laps before bringing home a solid fifth-place finish. Although Myers is contesting all the 2011 AMA SuperSport rounds, officially she is only competing in the West Coast Championship. This weekend's races at Barber were East Coast rounds and did not affect Myers' overall championship points standings. She remains in fifth place in the West Division.
"Today went pretty well," she said. "I finished in fifth place. I didn't get such a great start but I was battling with the top guys again. I think overall it was a good weekend – a third and a fifth, you can't be too upset about that. My leathers are clean, I'm clean and my Suzuki looks good. A big thanks to everybody at Suzuki and my crew and everybody who really made this weekend a good one for me. Thanks to all the fans for coming out, and now I can't wait for Mid-Ohio."

The 2011 SuzukiScoopFans team's next event of the 2011 AMA Pro SuperSport season will be at the Mid-Ohio Sports Car Course in Lexington, OH, on July 8-10, 2011.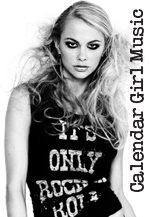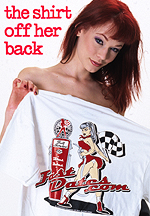 Order the Official
FastDates.com &
LA Calendar Bike Show
T-Shirts!
---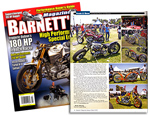 Barnett's V-Twin Magazine
to Say Good By Announces plans for new all brand Custom Bike Magazine
Julu 20th - Possibly the best American V-Twin print magazine in the market will be closing its
door this fall. The custom VV-twin makret has been hit the hardest in the current economic decline with all the custom bike manufacturers, and many parts companys now out of business, and with them, so goes the advertsing revenue to support magazines. Barnett's was a strong supporter of the LA Calendar Show, we ran our event ads with them, and they covered our Show better than any other American motorcycle publication. They will be missed as the best quality V-Twin magazine in America they last 14 years. Here is what publisher Mark Barnett has to say:

"The November/December 2011 edition of Barnett's Magazine will be our 79th and last issue in paper. It has been a great fourteen-year run for all of us and I certainly enjoyed putting together each and every issue. We plan to go out with a bang and have 14 killer feature bikes for our Collectors Edition final issue. We will print extra copies as we expect about 20% more sales than average. To all of you who've read our magazine regularly or advertised with us, we have enjoyed your company.

Going forward we will call the publication barnettsmagazine.com
and move some of the paper staff to assist the online staff. Our online version of the magazine has been up and running for 20 months now, growing from 30,000 visits a month to 80,000 in that time. We see this as the future for Barnett's Magazine and will have very low priced advertising available online. We are planning our 2012 rate card right now and the pricing will be aggressively low. I do a fair amount of online advertising for Barnett Harley-Davidson and know my impression and click through numbers per dollar. I will make sure that my online magazine offers a good bang for the buck.

I hope you will see us off and invest in an ad in our Final Edition; we will be promoting this issue with mass mailings, press releases, and extra efforts at the distribution centers. I think it will bring a good return on investment for you. Once we have finalized the staff and rate cards for barnettsmagazine.com, we will contact you and let you know all about this opportunity. We will give you good Google Analytics numbers of the first 20 months to help you make a decision. Also, I will be introducing a new paper motorcycle magazine in January 2012 that will be an all-brand, general interest magazine. For those of you with products which fit both Harley-Davidsons and other brands, there will opportunities to advertise in a new magazine targeted at people who love to modify their bikes but are on more of a budget than those bike owners featured in Barnett's Magazine over the last few years. I look forward to getting pre-production issues of that magazine into your hands before year's end."
Best regards, Mark Barnett, Publisher