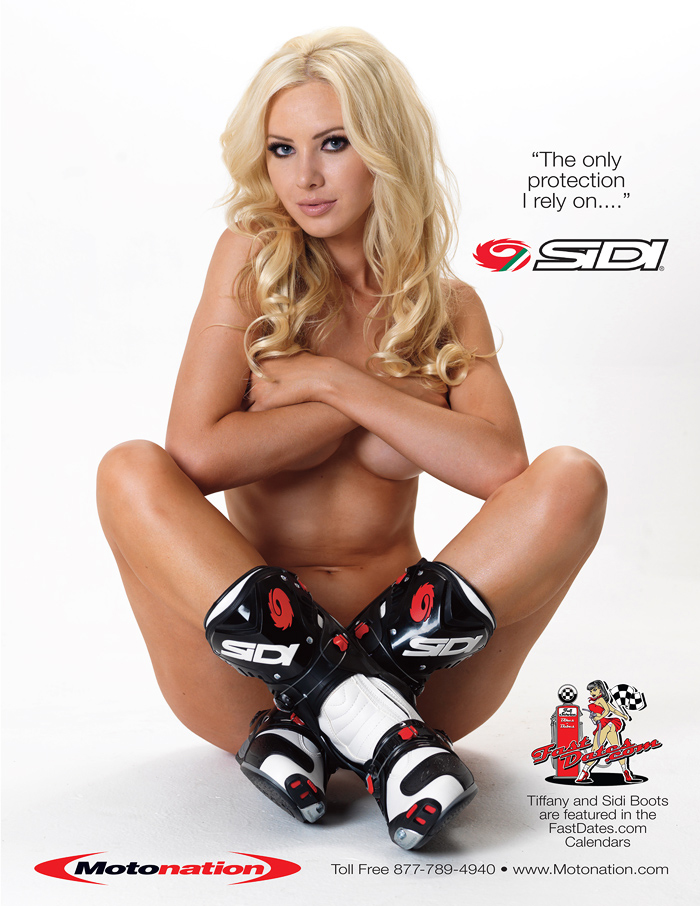 Calendar Kitten Tiffany Toth is newest Playboy Playmate for September 2011!
August 20th, 2011 - Fast Dates.com Calendar Kitten Tiffany Toth is Playboy magazine's newest Playmate for September 2011 as revealed in the latest issue of Playboy on newsstands now and on the Playboy.com website. FastDates.com discovered Tiffany and start shooting with her some four years ago and she has appeared in all our Calendars since the 2008 editions. Tiffany now joins a long list of Calendar Kittens who have gone on to become, or have been Playboy Playmates beginning with legendary Pamela Anderson on the cover of our first Fast Dates Calednar in 1991.
Order PAST EDITION CALENDARS
Tiffany is a native of Orange County, just south of Los Angeles, and of course loves hanging out at the beach. The 25 years old has been modeling professionally since leaving high school, and now also works as a professional makeup artist and stylist. "I've always wanted to be in Playboy. Ever since I can remember, I've had this fascination with Playboy. I collected the magazine and idolized the Playmates. I even imitated their hair and makeup. And now here I am! Everything is exactly as I imagined it."

It the four years that FastDates.com has been shooting with Tiffany, she's appeared with some pretty cool bikes including the limited-edition Ducati Testastretta Tri-Colore in 2009 Fast Dates, and some cool old retro customs from legendary builder Shinya Kimura in 2009 Iron & Lace. In the just released new 2012 Calendars Tiffany is featured in both Iron & Lace and Garage Girls - so get your order in now as they will sell out fast!

Actually, when we first meet Tiffany four year ago she was already shooting for Playboy, only it was for their website as one of their Cyber Girls. People always asked her, ourselves included, when is Playboy going to realize what they have an make you a Playmate? We're guessing Hugh Hefner finally noticed her at a Mansion party and did make it happen. Congratulations Tiffany, we love you!

CLICK RIGHT to visit
Tiffany's Calendar Kitten profile page.
You can check out more sexy pictorials of our Calendar Kitten Tiffany in Members Corner.
And you can see extra pictures from Tiffany's Playboy magazine centerofl shoot on the Playboy.com website:
See Tiffany and any of our Calendar Kittens on Playboy's website...


Calendar Kitten and new Playboy Playmate Tiffany Toth was featured in the 2009 Fast Dates Caleandar with this retro racer built by Shinya Kimura featuing a rare 1920's Excelsior V-twin engine.
---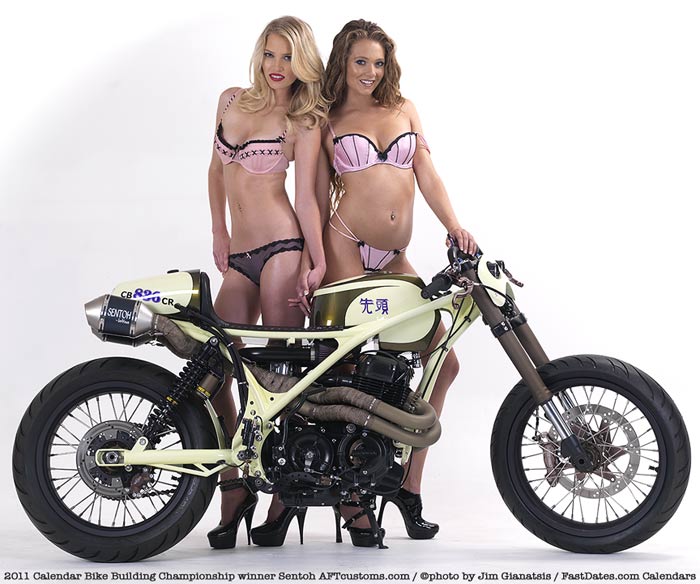 LA Calendar Motorcycle Show Winners Help Set Set Retro Racer Custom Bike Trend
Los Angeles, CA August 24th - The hottest trend in custom bike building these days is not the some type of custom painted Harley chopper. Those days and builders are nearly all gone. Now the hottest new trend custom bike building is the Retro Racer Custom Bike as exemplified by the top winning bikes at this year's LA Calendar Show and the AMD World Championship of Custom Bike Building. A trend which was probably pioneered by Shinya Kimura (then Zero Engineering Japan / now Chabbot Engineering, USA) when he won 2004 Best of Show at the LA Calendar Show with a Board Track Racer styled Harley Panhead and went on to have his bike featured in the 2005 Iron & Lace Calendar. The winning bike was later purchased by celebrity bike colleactor and actor Brad Pitt.
This year Jim Giuffra and the girls at AFT Customs took Best of Show at the LA Calendar Show with a retro Honda CB750 pictured above, then 3 weeks later used it to win the Custom Performance class the prestigious AMD World Championship of Custom Bike Building Sturgis Bike Week in South Dakota. The Complete Story w/ Photos HERE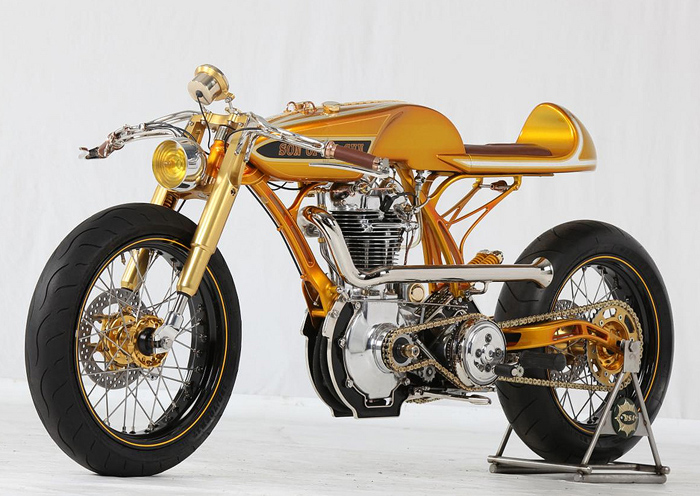 Here are a couple other exciting new retro racer customs that have premiered at shows this year. Above is BSA Goldstar cafe racer named "Son of a Gun" from Lamb Engineering in Great Britain. Below is a Vincent Black Shadow powered retro cafe bike from Falcon Motorcycles, Los Angeles. What's cool about bikes like these, if you watch a program like TV's Cafe Racer, you can pretty much use any kind of old bike engine and chassis combination you find in the back of a barn or garage and strip it down to be a fun back roads racer without spending much money.
These Pro built retro bikes however, with their exotic classic engines, present a perplexing dichotomy. A nicely restored '50s BSA Goldstar or Vincent Black Shadow in stock configuration can today fetch anywhere from $25 - $45,000 and will continue to increase in value every year. But when soured for their engines to place in an exotic custom retro racer, the original collector might pay $60,000 for the new construction, but will they hold and even their value in years to come? In the collector car market a period special re bodied Rolls Royce, Bugatti or Ferrari will certainly increase in value. But retro modify a classic Bugatti or Shelby Cobra? No. But for a wealthy motorcycle enthusiast today, who wouldn't want to have one of these retro beauties parked in their living room?
---
Casey Stoner was the clear victor at the 2011 Red Bull Indianapolis Grand Prix, crossing the finish line nearly five seconds ahead of Dani Pedrosa and Ben Spies.
FIM MotoGP World Championship, Round 12 of 18 Indianapolis USA
Stoner and Pedrosa Sweep the "Brickyard" at Indy
Indianapolis, Indiana USA August 26-28th 2011Repsol Honda rider Casey Stoner continued his march to the 2011 MotoGP World Championship with a dominant victory over team-mate Dani Pedrosa in the Indianapolis Grand Prix at the iconic Indianapolis Motor Speedway. Joining the Honda riders on the podium was Yamaha rider Ben Spies.
Andrea Dovizioso (Repsol Honda RC212V) recorded his fastest lap on the final tour of "The Brickyard" to close in on fourth place finisher Jorge Lorenzo (Yamaha) before finishing a close fifth.
Hiroshi Aoyama (San Carlo Honda Gresini RC212V) scored his ninth top ten finish of the season by coming ninth, three places ahead of his team-mate. Tyre problems claimed Marco Simoncelli (San Carlo Honda Gresini RC212V), an early podium contender who slipped down to 12th in the final laps.
Sunday's MotoGP race start with Divioso taking the lead ahead of Stone into Turn One. When you only have some 25,000 fans in a race facility built for 500,000 one has to wonder is this the right idea? With MotoGP scheduled to have 3 rounds in the USA next year, it makes one wonder if Indy attendace might drop even further. We'd much rather see a World Superbike round at Indy with fuller grids, closer racing and more relevance to street bikes and support of the suffering Amerian streetbike market, motorccyle manufacturers and its related product companies..
Preview: MotoGP hits the Indianapolis Brickyard
Preview August 26-28th 2011 - MotoGP returns to the United States this weekend as the 12th round of the 2011 World Championship takes place at the Indianapolis Motor Speedway, where Casey Stoner will be hoping to further turn the screw on his main title rival Jorge Lorenzo in the race for this year's title. Victory 2 weeks ago at Brno extended Repsol Honda rider Stoner's lead at the top of the Championship to an intimidating 32 points and also delivered the Australian his sixth win of the campaign. At the famous Brickyard he will be aiming to secure victory at just one of three circuits on the current calendar where he has previously never won in the premier class.
For Lorenzo the emphasis will be on putting his fourth-placed finish in the Czech Republic firmly behind him, where the decision to go with the softer of the front tyre options proved costly for the Yamaha Factory Racing rider. Lorenzo has never finished off the podium in the three years that a MotoGP race has been hosted at Indianapolis, and surely nothing short of victory will be on the Spaniard's mind – a result he achieved there in 2009. Lorenzo will also be hopeful that some engine updates tested at Brno following the GP will provide an added boost to his title defence.
Andrea Dovizioso's consistency this season has led the Italian to third in the standings, and following second place at Brno the Repsol Honda rider will be even more determined to secure a first win of the year at a circuit he has always scored a top-five finish at but where he is yet to step onto the podium.
Valentino Rossi will hope that a full day's testing on the Desmosedici GP11.1 at Brno last week will offer something extra going into this weekend. The Ducati Team rider closed the gap to race winner at Brno Casey Stoner to just under 13 seconds, a vast improvement to the nearer 30-second margin that had sat between the nine-time World Champion and the top of the order in the previous rounds.
A first pole position of the season at Brno for Dani Pedrosa failed to deliver a similarly inspirational result for the Repsol Honda rider as he crashed out of the race early on when in the lead. A repeat of last year's win at Indianapolis would go some way towards making up for the frustration, as Pedrosa aims to close in on Rossi for fourth spot in the Championship.
The prospect of an eager home crowd willing him on will give Ben Spies added motivation if the Yamaha Factory Racing rider ever needed it. Like his team-mate Lorenzo he will have M1 updates at a track where last season he scored his first – and so far only – pole position. Likewise fellow American Nicky Hayden (Ducati Team) would welcome a timely podium finish at a venue where he has twice stood on the rostrum, and Colin Edwards of the Monster Yamaha Tech 3 team will be warmly welcomed by an enthusiastic fan base.
Brno provided Marco Simoncelli with his first premier class podium and with that accomplished the San Carlo Honda Gresini rider will be full of confidence, whilst team-mate Hiroshi Aoyama will target a continuation of the slow but steady progress he has made in terms of results in the previous rounds.
Héctor Barberá (Mapfre Aspar), Karel Abraham (Cardion ab Motoracing), Toni Elías (LCR Honda) and Álvaro Bautista (Rizla Suzuki) had mixed results at Brno – Elías will be confident that a day's testing after the race will aid his progress – and British rookie Cal Crutchlow (Monster Yamaha Tech 3) will tackle another brand new track. Pramac Racing pair Loris Capirossi – who tested at Brno – and Randy de Puniet will also expect more from their efforts after finishing outside the top ten in the previous round.
Stoner Devistates Brickyard Pole with New Track Record
MotoGP Qualifying, Saturday Aug 27th - Casey Stoner (Repsol Honda) has yet to finish on the podium in two career starts at the Indianapolis circuit but his new pole position record of 1'38.850 indicates that may soon be changing. The Australian will start from pole position for the seventh time in the 2011 season in Sunday's Red Bull Indianapolis Grand Prix.

Ben Spies (Yamaha Factory Racing) who started from pole least year, qualified second behind Stoner with a 1'39.373, while Jorge Lorenzo (Yamaha Factory Racing) bettered his morning pace with a new bike set up by nearly one second with a best lap of 1'39.629, giving him the final spot on the front row.

Repsol Honda's Dani Pedrosa held off Andrea Dovizioso to take the first spot on row two with a time of 1'39.947, the Spaniard's time was 0.077s faster than that of his Italian team mate though a tenth slower than his earlier practice time. American Colin Edwards (Monster Yamaha Tech 3) completes the second row after posting a time of 1'40.098.

Marco Simoncelli (San Carlo Honda Gresini Team) leads the third row, his time of 1'40.204 placed him just ahead of local favourite Nicky Hayden of the Ducati Team. The final spot on row three went to Álvaro Bautista (Rizla Suzuki), who trailed Hayden's time by just 0.040s.
Héctor Barberá (Mapfre Aspar) was the final rider in the top ten, while Valentino Rossi (Ducati Team) went down at the start of the session, rejoining the field aboard his second bike although the set up was clearly not ideal, as the nine-time World Champion finished the qualifying in fourteenth.

Héctor Barberá (Mapfre Aspar) was the final rider in the top ten, while Valentino Rossi (Ducati Team) went down at the start of the session, rejoining the field aboard his second bike although the set up was clearly not ideal, as the nine-time World Champion finished the qualifying in fourteenth.

Cal Crutchlow (Monster Yamaha Tech 3) and Randy de Puniet (Pramac Racing) both had run offs into the gravel, the two will start from eleventh and twelfth respectively on the grid.
Stoner Takes his 7th Win of the Season at Indy
Race Day Sunday August 28th - Pedrosa (Repsol Honda) took the early race lead, until team mate Stoner overtook the Spaniard on lap seven and stretched his lead in front of the pack to remain unchallenged for the remainder of the race. Stoner extends his Championship lead to 44 points ahead of reigning World Champion Jorge Lorenzo (Yamaha Factory Racing) with this win, his first ever podium at the Indianapolis Motor Speedway.
A bad start for Spies (Yamaha Factory Racing) from second on the grid found the Texan down in ninth position, after his poor start was made worse when he and Andrea Dovizioso (Repsol Honda) touched heading into turn one, pushing Spies wide. The 25 year-old methodically made his way back through the field and into third position by lap 16. The pace set by Spies would have been quick enough to fight for second position, though his start kept him from catching Pedrosa, who crossed the line second in front of the American.

Stoner (27) stalked team mate Pedrosa (26) for the opening laps then made short work of passing him and pulling away.
Lorenzo had seen second position in the early laps, but was overtaken by Stoner and then eventually Spies to finish in fourth position. Dovizioso tussled with Nicky Hayden early in the race for fifth, until the American from the Ducati Team fell back with tyre problems, leaving the Italian to chase Lorenzo.

Spies (11) moves up on Dovizioso (4), followed by Bautista and Edwards in the opening laps with Lorenzo just ahead of them in 3rd.
Álvaro Bautista (Rizla Suzuki) finished a lonely sixth after starting tenth on the grid. The Spaniard crossed the line nine seconds in front of American Colin Edwards on his Monster Yamaha Tech 3 machine. Randy de Puniet (Pramac Racing) crossed the line in eighth, giving the French rider his best finish of the season so far.

Ninth spot went to Hiroshi Aoyama (San Carlo Honda Gresini), who crossed the line a second and a half ahead of Valentino Rossi (Ducati Team). Rossi's tenth place was of note in that on lap eight the Italian fell back into 17th position with what appeared to be tyre issues. At one stage it looked like Rossi would enter the pits, but the Italian kept riding and made his way back up to finish tenth in front of rookie Cal Crutchlow (Monster Yamaha Tech 3).

Marco Simoncelli (San Carlo Honda Gresini Team) had seen as high as third position in the race but the Italian slowly dropped back down the order, finally finishing in 12th. Toni Elías (LCR Honda) and Hayden completed the race finishers, with Elías ahead of the American. Hayden had pitted in earlier with an issue and rejoined the session to salvage some points, finishing 14th. A disappointing end was had for Héctor Barberá (Mapfre Aspar), who crashed out of eighth place in the final corner.
The MotoGP and Moto2 paddock now heads quickly back to Europe for next Sunday's San Marino Grand Prix in Misano, Italy on September 4. MotoGP rider quotes:

Casey Stoner, Repsol Honda: Race winner - "We got an OK start and I should have been a little more aggressive in the first corner. As I entered turn two Dani hit the brakes quite hard and I just had nothing, my brakes weren't warmed up yet and I had trouble stopping, I was lucky to get through the first lap. The race was tough, conditions were very hot and the track surface a little more slippery than practice and qualifying which made things difficult to know how much to push. At one point I closed the front and dropped the bike on my knee, I was pretty much down but managed to pick it back up and not lose too much confidence. From there we started to make our way past Dani, put in a few good lap times and pull an advantage. Under challenging track conditions everything has worked really well this weekend, the crew did a fantastic job and gave me a great bike so a huge thanks to them all.
Dani Pedrosa, Repsol Honda: 2nd "We are very happy with second place today for several reasons. After yesterday's qualifying session, we had to work hard to reduce the one second gap we had from Casey, it wasn't normal to be so far away from him. To finish second after the crash in Brno is a great feeling. I knew that my race pace wouldn't be as fast as Casey's, but the team did a very good job, helped me to feel more comfortable with the front and I was able to find a good rhythm, just 3-4 tenths slower than Casey. It was a tough race being alone, but I focused on my lap times and I made my best lap at the end, so I'm happy with my performance and the bike. To get 20 points is not so bad after the crash in Brno and I look forward to going to Misano next week to try and take another step forward."
Ben Spies, Position: 3rd Time: +10.603- "My actual start wasn't too bad, just a couple of people got into turn one too hot and I got bottled in. I think Dovi came across in front of me in turn four and I was just glad to stay on the bike. I never even saw him. After that happened we just had to pluck away and not get ahead of ourselves. We rode well but just needed to be up there in the first four turns. I rode as fast as I could; it was tough to pass out there as we couldn't get it done on the straight so we had to figure out some different spots. I was happy to be able to do that and still run good pace at the end."
Jorge Lorenzo, Position : 4th Time: +16.576 - "It's a shame; I thought I could reduce my gap with Casey at Indy but since the first practice I have had many problems with the asphalt and the front tyre. I've tried everything with my team to fix it, but we couldn't. After four or five laps the front tyre was destroyed. I saw the other three front riders and their tyres were perfect. I don't know if it was because of the track and I'm not the only one complaining. Now the Championship is much more complicated, but hope is the last thing you can lose. Next weekend we ride again at Misano, I looking forward to forgetting this result."
RESULTS MOTOGP RACE: (28 laps = 118.048 Km)
POS / RIDER / NAT. / TEAM / MOTORCYCLE / TIME / KM/H / GAP
1 / Casey STONER / AUS / Repsol Honda Team / HONDA / 46'52.786 / 151.086 /
2 / Dani PEDROSA / SPA / Repsol Honda Team / HONDA / 46'57.614 / 150.827 / 4.828
3 / Ben SPIES / USA / Yamaha Factory Racing / YAMAHA / 47'03.389 / 150.518 / 10.603
4 / Jorge LORENZO / SPA / Yamaha Factory Racing / YAMAHA / 47'09.362 / 150.2 / 16.576
5 / Andrea DOVIZIOSO / ITA / Repsol Honda Team / HONDA / 47'09.988 / 150.167 / 17.202
6 / Alvaro BAUTISTA / SPA / Rizla Suzuki MotoGP / SUZUKI / 47'23.233 / 149.468 / 30.447
7 / Colin EDWARDS / USA / Monster Yamaha Tech 3 / YAMAHA / 47'32.476 / 148.983 / 39.69
8 / Randy DE PUNIET / FRA / Pramac Racing Team / DUCATI / 47'46.202 / 148.27 / 53.416
9 / Hiroshi AOYAMA / JPN / San Carlo Honda Gresini / HONDA / 47'46.576 / 148.251 / 53.79
10 / Valentino ROSSI / ITA / Ducati Team / DUCATI / 47'48.131 / 148.17 / 55.345
11 / Cal CRUTCHLOW / GBR / Monster Yamaha Tech 3 / YAMAHA / 47'49.970 / 148.075 / 57.184
12 / Marco SIMONCELLI / ITA / San Carlo Honda Gresini / HONDA / 47'52.927 / 147.923 / 1'00.141
13 / Toni ELIAS / SPA / LCR Honda MotoGP / HONDA / 47'54.955 / 147.818 / 1'02.169
14 / Nicky HAYDEN / USA / Ducati Team / DUCATI / 47'38.936 / 138.029 / 2 laps
Pole Position: Casey STONER 1'38.850 153.541 Km/h
Fastest Lap (New record): Casey STONER 1'39.807 152.069 Km/h Lap 20
Old Circuit Record Lap: Jorge LORENZO 1'40.152 151.545 Km/h 2009
Circuit Best Lap: Casey STONER 1'38.850 153.541 Km/h 2011
CHAMPIONSHIP POSITIONS TO DATE:
1 STONER 243, 2 LORENZO 199, 3 DOVIZIOSO 174, 4 PEDROSA 130, 5 SPIES 125,
6 ROSSI 124, 7 HAYDEN 105, 8 EDWARDS 84, 9 SIMONCELLI 80, 10 AOYAMA 77,
11 BARBERA 62, 12 BAUTISTA 49, 13 ABRAHAM 46, 14 ELIAS 46, 15 CRUTCHLOW 39.
MOTO2 RACE: (26 laps = 109.616 Km)
POS / RIDER / NAT. / TEAM / MOTORCYCLE / TIME / KM/H / GAP
1 / Marc MARQUEZ / SPA / Team CatalunyaCaixa Repsol / SUTER / 45'50.601 / 143.465 /
2 / Pol ESPARGARO / SPA / HP Tuenti Speed Up / FTR / 45'52.490 / 143.367 / 1.889
3 / Esteve RABAT / SPA / Blusens-STX / FTR / 45'52.911 / 143.345 / 2.31
4 / Bradley SMITH / GBR / Tech 3 Racing / TECH 3 / 45'53.990 / 143.289 / 3.389
5 / Scott REDDING / GBR / Marc VDS Racing Team / SUTER / 45'56.275 / 143.17 / 5.674
6 / Stefan BRADL / GER / Viessmann Kiefer Racing / KALEX / 45'59.735 / 142.991 / 9.134
7 / Julian SIMON / SPA / Mapfre Aspar Team Moto2 / SUTER / 45'59.948 / 142.98 / 9.347
8 / Mattia PASINI / ITA / Ioda Racing Project / FTR / 46'05.611 / 142.687 / 15.01
9 / Mika KALLIO / FIN / Marc VDS Racing Team / SUTER / 46'05.632 / 142.686 / 15.031
10 / Aleix ESPARGARO / SPA / Pons HP 40 / PONS KALEX / 46'05.940 / 142.67 / 15.339
11 / Andrea IANNONE / ITA / Speed Master / SUTER / 46'08.048 / 142.561 / 17.447
12 / Dominique AEGERTER / SWI / Technomag-CIP / SUTER / 46'12.328 / 142.341 / 21.727
13 / Xavier SIMEON / BEL / Tech 3 B / TECH 3 / 46'14.880 / 142.21 / 24.279
14 / Simone CORSI / ITA / Ioda Racing Project / FTR / 46'16.315 / 142.137 / 25.714
15 / Alex DE ANGELIS / RSM / JIR Moto2 / MOTOBI / 46'17.495 / 142.076 / 26.894
Pole Position: Marc MARQUEZ 1'44.038 145.885 Km/h
Fastest Lap (New record): Andrea IANNONE 1'44.329 145.478 Km/h Lap 3
Old Circuit Record Lap: Julian SIMON 1'46.580 142.405 Km/h 2010
Circuit Best Lap: Marc MARQUEZ 1'44.038 145.885 Km/h 2011
CHAMPIONSHIP POSITIONS TO DATE:
1 BRADL 193, 2 MARQUEZ 165, 3 IANNONE 96, 4 DE ANGELIS 96, 5 CORSI 93,
6 SMITH 92, 7 LUTHI 88, 8 TAKAHASHI 62, 9 RABAT 62, 10 SIMON 58, 11 ESPARGARO 54,
12 KRUMMENACHER 52, 13 SOFUOGLU 45, 14 AEGERTER 45, 15 PIRRO 43.
125cc: RACE: (23 laps = 96.968 Km)
POS / RIDER / NAT. / TEAM / MOTORCYCLE / TIME / KM/H / GAP
1 / Nicolas TEROL / SPA / Bankia Aspar Team 125cc / APRILIA / 42'11.978 / 137.87 /
2 / Maverick VIÑALES / SPA / Blusens by Paris Hilton Racing / APRILIA / 42'15.611 / 137.672 / 3.633
3 / Sandro CORTESE / GER / Intact-Racing Team Germany / APRILIA / 42'15.715 / 137.667 / 3.737
4 / Sergio GADEA / SPA / Blusens by Paris Hilton Racing / APRILIA / 42'16.205 / 137.64 / 4.227
5 / Johann ZARCO / FRA / Avant-AirAsia-Ajo / DERBI / 42'26.164 / 137.102 / 14.186
6 / Efren VAZQUEZ / SPA / Avant-AirAsia-Ajo / DERBI / 42'26.178 / 137.101 / 14.2
7 / Hector FAUBEL / SPA / Bankia Aspar Team 125cc / APRILIA / 42'30.455 / 136.871 / 18.477
8 / Miguel OLIVEIRA / POR / Andalucia Banca Civica / APRILIA / 42'35.970 / 136.576 / 23.992
9 / Jonas FOLGER / GER / Red Bull Ajo MotorSport / APRILIA / 42'36.217 / 136.563 / 24.239
10 / Jakub KORNFEIL / CZE / Ongetta-Centro Seta / APRILIA / 42'50.726 / 135.792 / 38.748
11 / Simone GROTZKYJ / ITA / Phonica Racing / APRILIA / 42'51.172 / 135.768 / 39.194
12 / Louis ROSSI / FRA / Matteoni Racing / APRILIA / 42'52.181 / 135.715 / 40.203
13 / Danny KENT / GBR / Red Bull Ajo MotorSport / APRILIA / 42'56.066 / 135.51 / 44.088
14 / Alexis MASBOU / FRA / Caretta Technology / KTM / 42'57.179 / 135.452 / 45.201
15 / Luigi MORCIANO / ITA / Team Italia FMI / APRILIA / 42'58.015 / 135.408 / 46.037
Pole Position: Nicolas TEROL 1'48.199 140.274 Km/h
Fastest Lap (New record): Nicolas TEROL 1'48.380 140.040 Km/h Lap 6
Old Circuit Record Lap: Marc MARQUEZ 1'48.672 139.664 Km/h 2010
Circuit Best Lap: Marc MARQUEZ 1'48.124 140.372 Km/h 2010
CHAMPIONSHIP POSITIONS TO DATE:
1 TEROL 191, 2 ZARCO 165, 3 VIÑALES 152, 4 CORTESE 147, 5 FOLGER 117, 6 FAUBEL 112,
7 VAZQUEZ 100, 8 GADEA 95, 9 SALOM 76, 10 KENT 49, 11 KORNFEIL 49, 12 MONCAYO 44,
13 OLIVEIRA 38, 14 GROTZKYJ 32, 15 MARTIN 30.
XR1200 Support Race Heats Up with Shelina Moreda
With entries for this weekend's AMA Pro Vance & Hines XR1200 presented by Harley-Davidson Insurance double-header at Indianapolis Motor Speedway already more than eight rows deep, several additional racers have stepped up to throw their helmets in the ring, including HOG's Shelina Moreda. While AMA Pro Motorycle-Superstore.com SuperSport star Elena Myers became the first female to earn an AMA Pro victory, Moreda's participation in the August 26-28 event marks the first time a female motorcycle rider has competed at the venerable Brickyard in the venue's 100-plus years of motorcycle-racing history.

"I am very excited to be a part of this huge race," said Moreda, "and to not only be the first female to race in the AMA Pro XR1200 class, but the first female ever in the 100-year history of the track to race on a motorcycle at Indy!" The former District 3 California Dairy Princess -- who learned how to ride motorcycles while growing up on a dairy farm -- added, "My father is a huge fan of the Brickyard, and we were naturally excited about racing at a track that has strong ties to the dairy industry."

While a track famous for serving up milk in Victory Circle is sure to make a fourth-generation racer and fifth-generation dairy farmer feel right at home, Moreda and every other racer on the grid will have their hands more than full when the races go green at Indianapolis. The ferocious, thirty-plus riders already committed to the event tore through two days of testing last week, and though AMA Pro Daytona SportBike star Jason DiSalvo set the bar high by notching the quickest overall time, Vance & Hines XR1200 Championship points-leader Chris Fillmore -- who held back during testing to give an injured shoulder more time to heal -- remains a dark horse.
The Harley-Davidson class' Red Bull Indianapolis GP debut will also see the U.S. return of Canadian Steve Crevier, a former AMA Supersport Champion, six-time Canadian Superbike Champion, and reigning Canadian Harley-Davidson XR1200 Cup Series Champion. Add 2010 British XR1200 Trophy Champion Jeremy McWilliams, two-time race winner Steve Rapp, and season-opener victor Kyle Wyman to a host of other quick names, and Red Bull Indy GP fans are sure to be treated to some of the best competition that's crossed the yard of bricks.
17-Year Old Elena Myers Impresses in MotoGP Debute
Team Suzuki Press Office, August 25 - Elena Myers made her debut on a MotoGP machine at the Indianapolis Motor Speedway today as she completed a handful of laps onboard Alvaro Bautista's Suzuki GSV-R prototype machine. Team SuzukiScoopFans rider Myers was given the chance to ride the GSV-R after chatting with Suzuki MotoGP Team Manager Paul Denning at Laguna Seca this year and was able to fulfil that opportunity at Indy today. The 17-year-old produced a superbly-confident performance on the Suzuki as she completed five laps of the 4,216m American circuit as part of the build-up to this weekend's Grand Prix at the historic track. Myers got into a smooth rhythm and managed to break the 300km/h barrier as she clocked an impressive 306km/h (190mph) down the main straight. She was watched by regular Suzuki MotoGP racer Bautista and many other Grand Prix stars as she put the GSV-R through its paces, and all were impressed with her smooth and self-assured riding style. Bautista was also on-hand before Myers took to the track to offer advice and was waiting in the pit-box as she returned his bike ready for Sunday's race.
Myers became the first female racer to win an AMA Pro road-race when she took victory at the AMA Pro SuperSport event at Infineon Raceway in Sonoma in 2010. This season Myers has recorded a podium finish at Barber Motorsports Park, plus five more top-five finishes on her way to an impressive fifth overall in the 2011 AMA Pro SuperSport West Division - despite missing two rounds due to injury.
The young American star will remain at Indianapolis for the rest of the weekend and see Bautista, the GSV-R and the rest of the MotoGP field in action during the 12th round of the 2011 MotoGP World Championship.
Elena Myers: "Wow! I can't really say anything else; it was just such an incredible experience! I can't thank the guys at Suzuki MotoGP enough - they have been awesome! This makes me so hungry to come out here and try it someday for real on a race weekend: Well I guess this is a race weekend, but I mean for real next time. I can't say enough about the bike either; it does everything 20 times better than I ever would have imagined - this has just been amazing and I think I'll slowly realise what just happened over the next couple of days. The GSV-R just blew me away!"
Paul Denning - Team Manager: "It was great to see Elena out on a MotoGP bike and very cool that - as the Suzuki MotoGP team - we could help her fulfil one of her dreams. At 17-years-old, and judging by her performances in the AMA Pro SuperSport championship, she has a significant amount of ability that is only going to develop as she gains experience. She treated the run today with great intelligence and maturity, but nonetheless it was impressive to see that she wasn't afraid of either the speed or the power!
"Thanks to the Indianapolis Motor Speedway for helping us to make this happen, the boys for preparing the bike and to Alvaro for letting Elena use it!"
---
New 2012 Ducati 848 Streetfighter spotted!
August 20th - Ducati will be capitalizing on the success of its 1098 Streetfighter introduced two years ago, with the introduction of a lower price 848cc Streetfighter as anew 2012 year model at the upcoming EICMA show this November. This pre-production model was spotted exiting the front gate for a test ride at the Ducati factory in Bologna. This model had to be expected as it uses all off the shelf parts from the current 848 Superbike and 1098 Streetfighter models.
This looks to be the base model 848 Streetfighter with standard suspension, which will probably be offered in the normal Ducati colors of Red, Black, Yellow and possibly White. An 848 S model with upgraded Ohlins Suspension will probably also offered in 2012 to fill the price gap up to the $14,995 base model 1098 Streetfighter. So we might guess the 848 Base model will go for $11,995 and the 848S for $13,995.
This 848 test bike appears to have taller/wider handlebars than the 1198 Streetfighter, which was one of our biggest complaints with the 1198 Streetfighter - the bars being too low/narrow and difficult to control on the street. That and the Superbike style rear set foot peg controls which this 848 still looks to keep.
---
There's more! Go to Pit Lane News Next Page

Also Visit: Fast Dates Calendar News • Iron & Lace Calendar News
Calendar Girl News • Meet the Models • Paddock Garage

MEMBERS CORNER! Calendar Kittens, Paddock Garage, Iron & Lace Garage





MotorcycleSuperstore.com
Some of our Calendar Kittens can also at Playboy's website...



FREE! New Met-Art Model Galley Updated Daily - Stop Back Each Day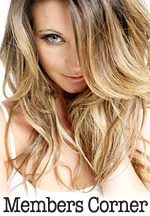 Hot Bikes, Sexy Kittens
Your Exclusive Grid Pass
also includes....
---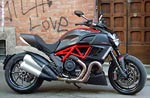 The Devil Made Us Do It!
Testing the Ducati Diavel in Italy
2011 Calendars!
with FastDates.com Calendar Kitten, Ducati Corse Grid Girl
and Playboy Playmate
Heather Rae Young!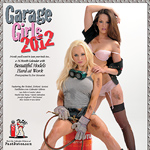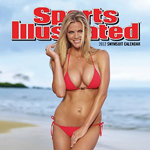 Click for even more Calendars!
---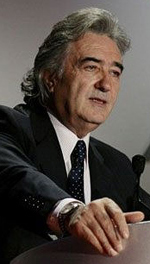 Italian Motorcycle Manufacturing Legend,
MV Agusta's Claudio Castiglioni Passes Away
Aug 17th 2011 - MV Agusta President Claudio Castiglioni has passed away in a clinic in Varese early this morning at age 64, according to the company.
Castiglioni transformed family business Cagiva from a parts and components company into a full motorcycle manufacturer in the 1970s, winning the World Motocross championship amongst other accolades, and achieved sufficient success to buy Ducati in 1985, where the Ducati 916 and Monster were developed under his tutelage.
He also acquired Husqvarna, which has won a number of World Championships in Enduro, Motocross and Supermotard over the years.

After selling Ducati to American investment group TPG in 1996 he focused on the MV Agusta brand, which he had bought in 1991. Having taken the legendary designer Massimo Tamburini with him from Ducati, he repeated his success at MV with such iconic designs as the F3, F4 and Brutale, building strong foundations for the future.

A particularly canny businessman, he sold MV twice, only to buy it back both times for a nominal sum. Firstly sold to Proton for €70 million in 2003, he bought it back for €1 a year later, and then resold it to Harley-Davidson for another €70 million in 2008, buying it back in 2010 for €3.

A year ago Castiglioni handed over executive control to his son Giovanni, who has said he will continue to take his father's vision of creating "the most beautiful motorcycles in the world" into the future.
www.mvagusta.it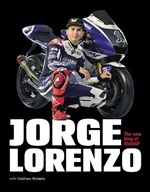 MotoGP Tests at Brno after race weekend. Teams try new 1000cc bikes
Monday May 15th - Yamaha debuted their developing 2012 prototype on track at Brno on Monday and Honda continued the evolution of their 1000cc machine, as the premier class remained for an extra day at the Czech Republic track for an official MotoGP Test.

With the weather allowing a full day of riding Yamaha Factory Racing riders Jorge Lorenzo and Ben Spies had their first shakedown of the 2012 prototype, with Lorenzo second on the timesheet with a best time of 1'56.253 from 28 laps on the evolving bike. His team-mate Ben Spies also enjoyed riding the new machine, setting a best effort of 1'56.306 from 24 laps which placed him third fastest, and the American ended his day early at the midway break. Both riders also rode their 800cc M1 machines, in which they tested new engine parts, a new fairing and chassis components.

In the Repsol Honda garage Dani Pedrosa was another rider who had a first taste of what the 1000cc capacity machines will offer next year, as the Spaniard rode the 2012 bike for the first time. He ran two 2012 machines with differing set-ups, registering a best time of 1'56.264 from 37 laps as part of a methodical workload. His team-mate and current Championship leader Casey Stoner also rode Honda's 2012 spec bike – his second outing after riding at Jerez back in May – and was quickest around the Brno circuit with a time of 1'56.168 as he enjoyed the benefits of an updated chassis.

Valentino Rossi worked through a heavy schedule with his Ducati Team on the Desmosedici GP11.1, the bike he is riding this season, putting in 74 laps and posting a best effort of 1'58.266. The Italian tried a range of set-ups, focusing primarily on riding positions and bike height. Team-mate Nicky Hayden rode an initial early-morning run on the GP11 before focusing on the GP11.1 for the rest of the day, and the American was pleased with his progress as he lapped at 1'57.533.

The Marc VDS team were also present as they continued testing the Suter 2012 prototype. Mika Kallio got his lap time down to a 2'00.144 in a highly productive day, as he made big steps in the development of the bike – his fourth Test on it.
Elsewhere, Monster Yamaha Tech 3 riders Colin Edwards and Cal Crutchlow were both present, the American testing Bridgestone tyres and a Yamaha electronics package and the Brit a revised setting similar to the one he rode earlier in the season on their respective 2011 M1 bikes. Toni Elías (LCR Honda) and Loris Capirossi (Pramac Racing) were also both at the Test, as each rider looked to improve on what they had found during the GP weekend.
Sudco High Performance & OEM Replacement Parts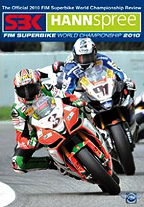 World Superbike Review
Click to find DVD Coverage of Every Year!
MotoGP Review
Click to find DVD Coverage of Every Year!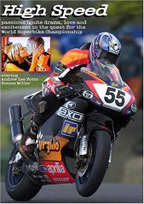 High Speed - the Movie
The best motorcycle racing movie ever made! Filmed on location at the World Superbike races , this an exciting romantic drama staring beautiful British actress Sienna Miller.
---
AMA Pro Racing Announces Enhanced $30K Purse and SPEED Coverage for XR1200 Indianapolis Double-Header
August 24th - AMA Pro Racing is pleased to announce a special $30,000 purse for this weekend's Vance & Hines XR1200 presented by Harley-Davidson Insurance races, which will run as part of the Red Bull Indianapolis GP weekend, August 26-28. To honor the class' inaugural appearance at the famed Brickyard, a number of companies -- Harley-Davidson Insurance, Dunlop Tires, Vance & Hines, and Harley-Davidson -- have stepped up to provide extra support for this historic event.

The generous support of these companies has resulted in a $15,000 purse for each Vance & Hines XR1200 race (paying down through twentieth position) and has helped make possible a special SPEED TV broadcast that will deliver complete coverage of the Indianapolis XR1200 double-header to home audiences. The show will air Sunday, August 28, at 6 p.m. ET, and history will be made Saturday, when Harley-Davidson motorcycles line up to race at Indianapolis Motor Speedway for the first time in more than 100 years.

The riders who take victories this weekend will be following in the distant footsteps of A.G. Chapple and E.G. Baker, who earned the August 1909 five-mile and ten-mile race wins at IMS, respectively. Among the thirty-plus riders who've signed up to vie for that honor are current championship points-leader Chris Fillmore, Daytona SportBike star Jason DiSalvo, two-time XR1200 race winner Steve Rapp, 2010 British XR1200 Trophy Champion Jeremy McWilliams, and 2011 Canadian Harley-Davidson XR1200 Cup Champion Steve Crevier. Joining them will be a litany of other quick riders including Shelina Moreda -- the first female motorcycle racer to compete at Indianapolis -- and popular Indiana locals Michael Morgan and Gene Burcham.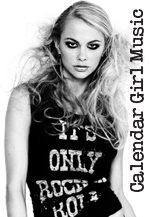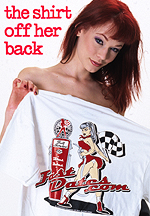 Order the Official
FastDates.com &
LA Calendar Bike Show
T-Shirts!
---
Difficult Race Weekend for Ducati and Indy
Indy Aug 28th - Valentino Rossi and Nicky Hayden fought doggedly to earn as many points as possible in a race that was affected by a series of difficulties. A transmission problem had caused the Italian to slip to last place by the ninth lap, but he recovered as far as tenth place by the finish.
Meanwhile, Nicky Hayden got a great start and was in the top four, but the decision to use a soft front tyre didn't pay off. After seven laps, he steadily lost ground before finishing in fourteenth place.

Valentino Rossi (Ducati Team) 10th - "A number of things happened this weekend that contributed to making this a particularly difficult race: the crash yesterday in qualifying, which robbed some confidence and was part of the reason we had to start so far back on the grid, and today there was a problem with the gearbox. The bike stuck in neutral six or seven times, and the first two caused me to go straight and lose time. I found myself in last place, but I decided to do what I could to at least get some points. In this morning's warm-up, we had made a small change that let us improve the pace a little, but the race was really difficult. We know that we have to work hard. Ducati is doing that, and my team and I are as well, because we must try to not let up and to get the bike ready while we wait for technical updates."

Nicky Hayden (Ducati Team)14th
"It was a really tough day. We thought the soft front tyre could be a good option for the race, but unfortunately it only worked for seven or eight laps. Then I began to steadily lose ground until it even began shaking on the straightaways, and I had to come in. Since you've got to finish to get points, I went back out, and it was actually worth getting two points. I got a good start and was up front the first few laps, and that was the first time I put up a real fight in the dry all season. My bike felt fast in a straight line, and with this new gearbox, I could get out of that last corner and keep guys in the draft early on. We're on our first race with this bike, and maybe we don't know enough about what it needs. Sorry to all my U.S. fans and the Ducati fans here who came to support us, but we'll try again next week."

Vittoriano Guareschi (Team Manager) - "Today was very challenging for our team and riders, and despite their typical great efforts, we struggled to bring home a few points. After the positive performance at Brno, we expected to find a good rhythm here at Indianapolis as well. We didn't manage it, although it's also true that we suffered a few setbacks. For example, Nicky chose a soft front tyre that proved not to be the best, but his race pace in the early laps was very good, while Valentino had a transmission problem that had never shown up during the four practice sessions. Anyway, we know that we have to improve, and no one at Ducati or in the team is holding back as we work toward that goal."
Tyler O'Hara Takes Career-First AMA Pro Victory in
XR1200 Race One at Indianapolis Motor Speedway
INDIANAPOLIS, IN (August 27, 2011) - Tyler O'Hara joined a select group of racers today by taking his career-first AMA Pro victory in the augural AMA Pro Vance & Hines XR1200 presented by Harley-Davidson Insurance race at Indianapolis Motor Speedway. Though O'Hara led eight of the ten laps, his win was anything but easy, as Tyler -- running under his own team banner -- battled Parts Unlimited's Steve Rapp, series points-leader Chris Fillmore (Bruce Rossmeyer Daytona Racing GEICO), 2010 British XR1200 Trophy Champion Jeremy McWilliams, and Latus Motors Racing's Jason DiSalvo throughout the pass-laden contest.

"It just feels really good right now," said an emotional O'Hara, who ran down pit lane on foot -- waving the checkered flag -- after his bike stopped on course during the victory lap. "This is my first AMA Pro win, and I feel phenomenal right now; it's been a long time coming. I've been racing pretty much my whole life, about eighteen years, and I've had a lot of upsets, led a lot of big races, and never really caught a break, and it seems like this weekend I was in the right place at the right time and caught a break there at the end."

A dramatic start to today's race saw eight bikes crash out within seconds of leaving the line, Kyle Wyman one of the quickest of the unlucky riders. At the front, O'Hara and Fillmore tore through corners followed closely followed by Rapp, McWilliams, and DiSalvo, the five-rider group kicking off one of the classically intense passing-and-drafting battles the Vance & Hines XR1200 class has become known for.

While O'Hara and Fillmore traded the lead over and over again -- O'Hara drafting by Fillmore on the Brickyard's long front straight, Fillmore answering back in the corners immediately after -- Rapp and McWilliams both signaled their intention to be podium contenders, with DiSalvo ramping up his own times as the laps clicked off. After sinking momentarily back to fifth, Rapp surged up to third and immediately engaged fellow 2011 XR1200 Championship contender Fillmore. McWilliams, however, wasn't inclined to sit back and watch -- he joined the slicing-and-dicing of Fillmore and Rapp and the trio headed into a corner three-wide.

Contact looked inevitable, and it was. "I saw McWilliams trying to come down on me," said Rapp, "and there wasn't enough room. I knew Fillmore was on the outside of him, and I figured there definitely wasn't enough room for him. I touched Jeremy slightly, and after that, I don't know what happened."
McWilliams, having split Rapp and Fillmore, tangled with the latter, Fillmore getting the worst of it and going down. Though he tried to rejoin the race, Fillmore's damage machined forced him to retire, resulting in serious damage to the Michigan native's championship hopes. McWilliams himself was down moments later, though he was ultimately able to reenter the race and finish tenth.

Up front, meanwhile, Rapp had gotten by O'Hara and looked prime to take the win, but Tyler absolutely refused to be denied. Instead, the cagey former AMA Pro SuperSport Top Gun champ was able to draft by Rapp at the line to take the historic victory by a margin of just .048 of a second.

DiSalvo, who'd put himself in perfect position to take advantage of the last-lap incidents, took third. "I saw [the contact and resulting crash] coming but I didn't think it was going to be there; I figured it would be off the back straight. I thought guys were going to get a little bit wild, and when it happened, it definitely opened the door for me. I'd been kind of swinging wide there in Turn 2 all race long, and on the lap it happened, I was in the right place at the right time and was able to take advantage of it, for sure."

Drag Specialties' Michael Barnes earned fourth after a solid race, followed across the line by 2011 Canadian Harley-Davidson XR1200 Cup Champion Steve Crevier. Local rider Gene Burcham made his dream of racing at Indianapolis Motor Speedway come true today with a nineteenth-place finish, followed by the first female rider both to compete in the Vance & Hines XR1200 class and to race at the Brickyard, Shelina Moreda.

Today's race results have blown the championship points-race wide open, as Fillmore -- who earned only a single point, for pole position -- has seen his prior thirty-point advantage over Rapp dwindle to just six. Race 2, which goes green at 3:30 p.m. ET tomorrow, will provide one of only three opportunities remaining for Fillmore to strike back.
Fillmore Finds Retribution in Vance & Hines XR1200 Race Two at Indianapolis Motor Speedway
INDIANAPOLIS, IN (August 28, 2011) - After suffering heartbreak in yesterday's AMA Pro Vance & Hines XR1200 presented by Harley-Davidson Insurance Race 1, Chris Fillmore -- who crashed out, and out of the points, after Jeremy McWilliams made contact -- took his revenge on the field with a determined victory in Race 2. Finishing ahead of his closest championship rival, Steve Rapp, Fillmore crossed Indianapolis Motor Speedway's famous Yard of Bricks with a margin of just .169 seconds after a race-long duel. Yesterday's race winner, Tyler O'Hara, finished third.

"My plan going in to yesterday was to kind of play it a little bit conservative," said Bruce Rossmeyer Daytona Racing GEICO's Fillmore, whose victory today allowed him to extend his lead over Rapp from three to twelve points. "After the crash I had on Friday, I wasn't sure how I was going to be on the bike. Yesterday didn't go as planed, so today I came in with a game plan of trying to throw down and pull away. It didn't happen, and those guys were right there the whole time, so we just had to race it out. It was a little stressful for me, but I wasn't going to let them by and I was going to do everything I could to keep it out front."

Taking his second runner-up position in as many days, Parts Unlimited's Rapp diced furiously with Fillmore and O'Hara through each lap of the ten-lap race. "I tried [to win] from the front yesterday," said Rapp, "and the only thing different today was that I tried from second-place and it was the same result. It was a good race today; it was nice that it was just me and Fillmore at the end just going for it. I was definitely faster going through Turns 5, 6, 7 -- I could make up all the time on him there -- but the straightaways were tougher."

Wearing a Gary Nixon tribute shirt over his leathers, yesterday's winner, Tyler O'Hara, was once again a major factor in today's race, leading the opening three laps and staying right in the thick of things throughout. "On the victory lap yesterday," said O'Hara, "I was doing some burnouts and I messed up my clutch. It sounded really bad, but we got it fixed last night so I was happy to be out here on the grid today. The racing was just awesome from Lap 1," O'Hara continued. "Steve and Fillmore were just on it -- they weren't making any mistakes. We were racing back and forth swapping positions, and everyone was racing clean. It was aggressive, and I had a lot of fun."

Michael Barnes piloted the Drag Specialties XR1200 to his second fourth-place finish of the weekend, followed by Jeremy McWilliams (Harley-Davidson of Bloomington) and Canadian Harley-Davidson XR1200 Cup Champion, Steve Crevier (Motosports Plus/STS Racing). Latus Motors Racing's Jason DiSalvo -- yesterday's third-place finisher -- again worked his way into the lead group but suffered a Lap 6 mechanical heading down the front straight that forced him off the track.

The incredible footpeg-dragging action of the AMA Pro Vance & Hines XR1200 presented by Harley-Davidson Insurance doubleheader aired within hours of Race 2's finish, via a 6 p.m. ET broadcast on SPEED. With just a single race left in the 2011 Vance & Hines XR1200 season, a total of thirty-two points will be up for grabs when the Harley-Davidson field rolls out at New Jersey Motorsports Park, putting all the pressure -- and all the eyes -- on Fillmore and Rapp this Labor Day Weekend.