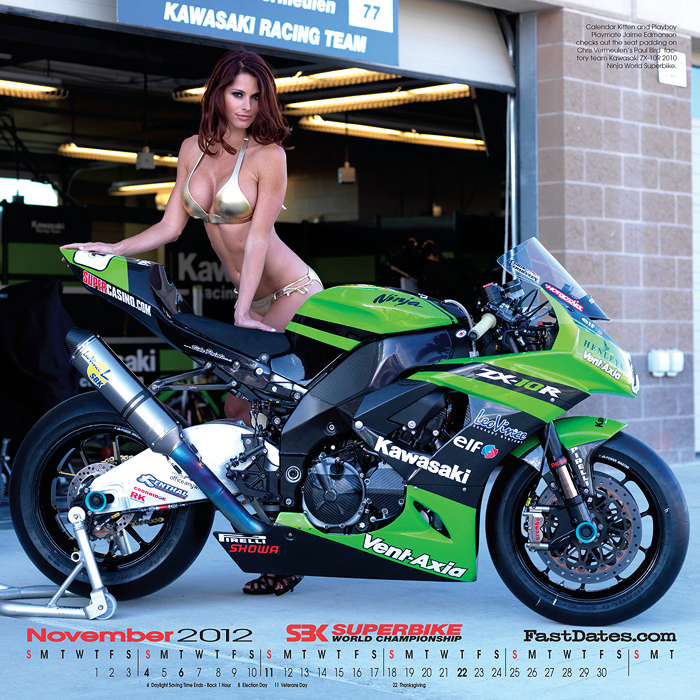 This Month in the Fast Dates World Superbike Calendar ...
Calendar Kitten and Playboy Playmate Jaime Edmonson checks out
Chris Vermeulen's Paul Bird Motorsports Kawasaki ZX10R World Superbike.
Order the 2012 Fast Dates Calendar • Model Pictorials, Screensavers and Calendar Archives in Members Corner
---
Click to go Big
2011 MotoGP World Championship Round 18 of 18 Valencia
Valencia MotoGP Season Finale says "Good Bye!" to Simoncelli, Capirossi
Valencia, Thursday Nov 3rd - Ahead of what will be an emotional weekend at the Ricardo Tormo circuit, where the final round of the 2011 MotoGP World Championship takes place this weekend, the customary pre-event press conference took place on Thursday afternoon. This weekend will see the MotoGP paddock pay tribute to Marco Simoncelli just two weeks after he passed away in Malaysia, and following the unveiling of his bike in the Gresini Team's garage for the weekend earlier in the day his fellow riders are determined to put on a show in honour of the Italian.

2011 World Champion Casey Stoner was the first to speak at the press conference and the Repsol Honda rider said: "This race weekend will be something a little different, maybe something a little more special and hopefully everything goes smoothly. We've had a long time to think over these past two weeks, about what actually happened and what racing means to you."

Rain at the track on Thursday gave a hint of what conditions could be expected to be like this weekend, and Stoner commented: "These wet conditions can be a little bit tricky on this track. It can be a little bit patchy with regards to where the grip is and isn't at times, so we'll just have to see how the weather plays out this weekend. In general a MotoGP bike is a bit physical to push around here quite fast but the track it is wide and open enough to get the bike flowing."

Following the weekend the premier class will test the new 2012 machines on Tuesday and Wednesday, and Stoner added: "It's going to have been a while since we had the last test and hopefully we've been able to change and improve a few things since then. We'll have to understand what we have and what we need to improve for next year. Now we have the race this weekend and after that we can think about what we need to test."
Ben Spies looks all set to seal fifth position in the standings and the Yamaha Factory Racing rider echoed his fellow riders' sentiments by stating that a good final race would be a fitting tribute to Simoncelli.

"When we think about what's happened over the past couple of weeks it's hard to come to the last race with the emotions we feel, but everybody knows Marco would want us to race," said the American. "We have to pull together, do the best we can and put on the best race we can for him and everybody else."

After missing the race in Australia and sitting out the start of the Malaysian GP due to injury, Spies added: "I feel a lot better, I needed a rest. The crash in Australia was pretty big, but now my condition is the least of my worries. I want to get through this race, do the best I can for Yamaha and then move on to the test."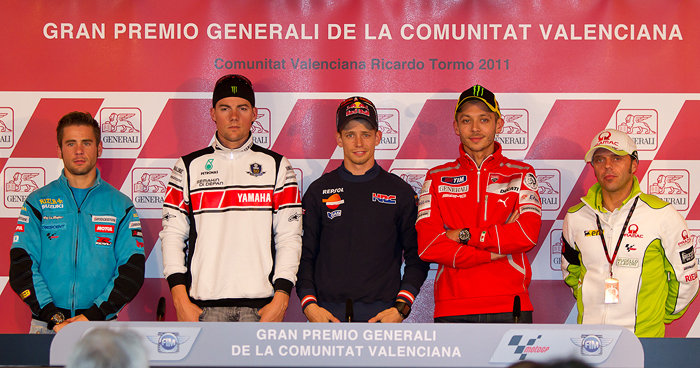 Valentino Rossi is also prepared to make this weekend an appropriate tribute to his friend. "It's been difficult, I've tried to stay as much as possible with Paolo (Simoncelli) and the family of Marco who are my friends," said Rossi. "The feeling in Italy was unbelievable and great for Marco because a lot of people remembered him from all over Italy and demonstrated they liked him a lot on and off the track. In a bad moment like this the atmosphere was great with a lot of people who wanted to say ciao to Marco. It's good to be here in Valencia. It's a strange feeling for everybody but I think it's the best way to remember Marco."

Once the final race is completed on Sunday the Ducati Team's attentions will also turn to the test, about which Rossi commented: "On Tuesday we'll have an important moment for next year because it's the first time all the 1000cc bikes are on track together. We'll work and we expect we'll have to fix some problems but it will be interesting to try the new bike together with the Honda and the Yamaha. But first we have the race, we have to concentrate on that and make a good result, especially to remember Marco."

Álvaro Bautista was also keen to honour Simoncelli's memory, following up Rossi's words with similar sentiments. The Rizla Suzuki rider also said he will make a decision on his future on Sunday evening following the race. "I have news about next year, but I prefer to concentrate on the weekend," said Bautista, who gave little away. "I'm talking with the team I have the offer from, for sure I would like to have a decision now but I still cannot decide. I hope to make it after Sunday's race. I want to concentrate and finish the year with a good race."

This weekend will also see the conclusion of one of the most lengthy and distinguished careers in the history of the World Championship. Loris Capirossi is set to start his 328th and final Grand Prix, bringing down the curtain on a career which has spanned 22 seasons, three World Championship titles and 99 podiums.

Capirossi's first words were about his friend Simoncelli, and he said: "The situation is strange for everyone. We are all here and we try never to forget Marco – this is really important because he is part of our life and always tried to do his best. For this I want to keep his honour and I want to use his number 58 on my bike for this race. I really hope he is happy about that and that I can achieve the same result as he could. I will do my best for him and after this race I will of course retire as planned. I am happy because after 22 seasons it's a good time to stop. There are a lot of strong riders and it's good to do something else."

Capirossi concluded: "Like all stories start, they all finish and mine is finished. After this race I have my family and something good I think I can do with my life."

Thursday also saw the final Day of Champions of the year take place at the circuit, as MotoGP's official charity Riders for Health held its annual fundraising event. The showpiece auction, in which various signed pieces of memorabilia donated by riders were sold off, attracted a huge crowd and details of the amount raised will be announced shortly by Riders for Health.
---
Carlos Checa's 2011 WSBK Championship winning Ducati 1988RS and all 1200cc bikes get a permanent 13lb weight penalty starting in 2012.
2012 SBK World Superbike Championship
Changes to the Regulations, FIM Superbike, Supersport, Superstock
FIM Superbike & Supersport World Championships, FIM Superstock Cup
Editor's Note: Here are revisions to the World Superbike Championship rules beginning in 2012. The most significant change is that the 1200cc V-Twin bikes in the Superbike Class, effectively the 2008, 2011 World Superbike Championship winning Ducati Superbikes, will now have a permanent Minimum Weight of 171kg / 376lbs. This is 13lbs more than the 1000cc 3/4-cylinder bike Minimum Weight of 165kg / 363 lbs. Previously the Minimum Weight for 1200cc V-twins was adjusted based on a formula of race wins, and when Carlos Chec clinched the 2011 World Superbike Championship this season that 1200cc Minimum Weight had dropped mid-season to 165kg the same as the 1000cc bikes. Please bare in mind the 1198 Ducati Superbikes are also regulated to use 50mm intake restrictors on their stock 58mm throttle bores, restricting peak horsepower to around 195hp while the unrestricted 1000cc four cylinder bikes are making around 240hp.
Suposedly the upcomong new generation Ducati 1199 Superbike which is 25 pounds lighter and makes 20 more horsepower than the current 1198 4th generation bike, will be able to race without restrictors on its even larger throttle bodies, until it also starts winning too much.
You can view the complete Rules Book for each type of FIM Motorcycle World Championship competition at:
http://www.fim-live.com/en/sport/official-documents-ccr/codes-and-regulations

Oct 28th 2011 - The Superbike Commission, composed of Mr Paolo Flammini (IMS Chief Executive Officer), Ignacio Verneda (FIM Executive Director, Sport), Giulio Bardi (Team representative), during a telephone conference held on October 27th, with the participation of Mr Paolo Ciabatti (IMS Director), Charles Hennekam (FIM CTI Coordinator) and Paul Duparc (FIM CCR Coordinator) unanimously decided to introduce the following modifications to the Road Racing Superbike & Supersport World Championship and FIM Superstock Cup. Changes in bold.
Immediate Application

PRACTICE RESTRICTIONS
Practice by riders and teams contracted to compete in the FIM Superbike World Championship is prohibited from the 1st of December until the 15th of January. Application from 01/01/2012

AGE OF COMPETITORS
Superstock riders: riders born between 1st January 1986 and 29th March 1996.

SCHEDULE
Free and qualifying practices for Superbike reduced from 60 to 45 minutes.

New timetable for the Superpole:
DRY SUPERPOLE FOR SUPERBIKE
- The first 16 riders of the qualifying practice results will take part in Superpole 1.
- The first 12 riders of the Superpole 1 results will take part in Superpole 2.
- The first 8 riders of the Superpole 2 results will take part in Superpole 3.
WET SUPERPOLE FOR SUPERBIKE
- The first 16 riders of the qualifying practice results will take part in the wet Superpole 1 for 20 minutes.
- The first 8 riders of the wet Superpole 1 results will take part in wet Superpole for 20 minutes.

WEATHER CONDITIONS FOR RACES FOR ALL CLASSES (SUPERBIKE INCLUDED)
Dry Races - A race classified as dry will be interrupted by the Race Director, if he considers that weather conditions affecting the surface of the track make it likely that riders will wish to change tyres.
Wet Races - A race classified as wet, usually commenced in variable or wet conditions, will not be interrupted for climatic reasons and riders who wish to change tyres or make adjustments must enter the pits and do so during the actual race.
In all cases where the first race is stopped for climatic reasons, then the restart will, automatically, be a "wet" race.
INTERRUPTION OF A RACE (RED FLAG)
All riders competing in the race at the time the red flag was displayed can restart (providing they are ready for the restarted race).

TECHNICAL CONTROLS
Teams may present for Technical Control one (1) motorcycle per rider for the Superbike, Supersport and Superstock classes, which will be specially identified by the Technical Controllers.

MINIMUM WEIGHT FOR SUPERBIKE
1000cc 3 and 4 Cylinders: 165 Kg
1200cc 2 Cylinders: 171 Kg
There is no tolerance on the minimum weight.

MINIMUM WEIGHT FOR SUPERSTOCK
The minimum weight for each model will be calculated by reducing the "dry weight" of the motorcycle by 8% and rounding off the result to the lower whole number.
In any case the minimum weight cannot be lower than 165 Kg.
There is no tolerance on the minimum weight.

BALANCING VARIOUS MOTORCYCLE CONCEPTS – SUPERBIKE
The procedure for the application of handicaps to 1200cc 2 Cylinder motorcycles has been modified.
ENGINE – SUPERSPORT
The total number of engines that can be used by each rider during the entire Championship is limited to eight (8).
ENGINE – SUPERSTOCK
The total number of engines that can be used by each rider during the entire Championship is limited to three (3).

PENALTIES FOR BEHAVIOUR DURING THE EVENT
Penalties that may be pronounced by the Race Direction
- a warning
- a fine
–a drop of position
- a ride through
- a time penalty
- a drop of any number of grid positions at the rider's next race
- a disqualification
- a withdrawal of Championship points
- a suspension
Furthermore, the Race Direction can refer the case to the International Disciplinary Court (CDI) in order to impose a higher penalty than the Race Direction is empowered to do. Penalties that may be pronounced by the FIM Stewards Panel only following an appeal:
- a warning
- a fine
- a time penalty
- a drop of any number of grid positions at the rider's next race
- a disqualification
- a withdrawal of Championship points
- a suspension
Furthermore, the FIM Stewards Panel can refer the case to the International Disciplinary Court (CDI) in order to impose a higher penalty than the FIM Stewards Panel is empowered to do.
FIRST TIME APPLICATION FOR HOMOLOGATION
The same procedure described for the Superbike homologation will also apply to the Supersport homologation for manufacturers which have never taken part in the FIM Supersport World Championship with any of their models.
The deadline by which the total production quantity (1000 units for first time application or 2000 units for subsequent homologations) must be reached is the 31st of December of the year in which the homologation has been obtained.
---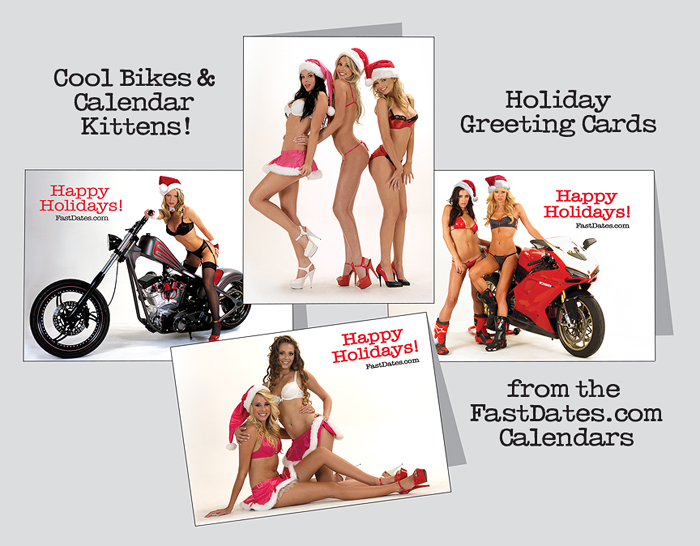 Fast Dates Holiday Greeting Cards Order online at the Greeting Card Link in the FastDates.com Products Store
---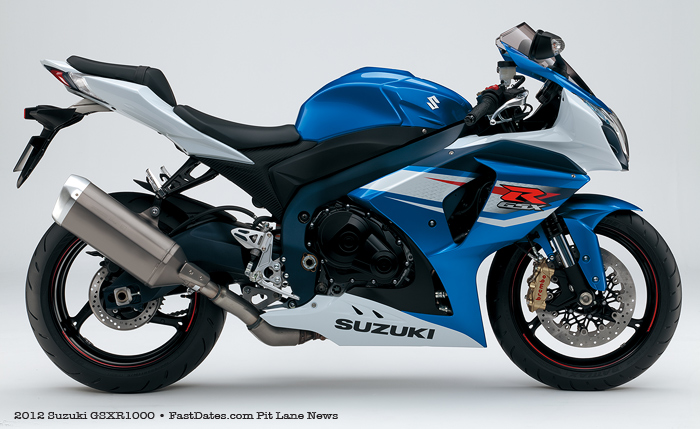 2012 Suzuki GSX-R1000 gets significant updates, new Brembo brakes, but no traction control
November 1st 2011 - Faster evolution is a hallmark of the GSX-R1000's engine. And 2012 brings another quick step ahead. Reaffirming the legendary motorcycle's claim to the top are improved throttle response, increased power and acceleration at mid-range engine speeds, and better fuel economy. Refinements ranging from a new stainless steel 4-2-1 exhaust system to completely redesigned pistons. The chassis, suspension and braking systems have also been refined for enhanced performance resulting in a reduction in weight of over four pounds. Available colors: Blue/White, Black/Silver. The 2012 GSX-R1000 model is scheduled to arrive in Suzuki dealerships in early 2012 and has an MSRP USA $13,799.

More information about the 2012 GSX-R1000 and other 2012 models can be found at www.suzukicycles.com.
ENGINE FEATURES
New 999cc four-cyclinder powerplant is modified to deliver extraordinary acceleration matched by maximum top-end performance of world-class racetrack performance. Race-proven designs include high-quality titanium valves, forged pistons, shot-peened conrods and large intake and exhaust valves. Pentagonal cut-outs in the sides of each cylinder bore have been enlarged and reshaped. The greater opening area makes the crankcase lighter. The shape of the ventilation holes - wider at the top, narrower at the bottom - matches the actual flow of the trapped air, reducing pumping losses due to internal crankcase air-pressure resistance to downward piston movement.

New 4-2-1 exhaust system is significantly lighter, contributing to improved agility and handling. It is also increased mid-range engine power output further improving acceleration out of the corners. Suzuki Exhaust Tuning (SET) servo-controlled butterfly valve in the exhaust pipe helps to maximize torque throughout the rev range in diverse running conditions by optimizing the exhaust-system back-pressure in accordance with the engine speed, throttle position, and gear posistion.

Finite-Element-Method (FEM) and fatigue-analysis techniques honed in development of MotoGP racebike engines were applied in making the pistons 11% lighter while retaining the same reliable level of strength and durability. The performance advantages translate into quicker acceleration and improved fuel economy. Suzuki Composite Electrochemical Material (SCEM) plated cylinders integrated into the upper crankcase helps reduce friction, improve heat transfer, increase durability and provide better ring seal.

Crankcase is refined with larger pentagonal cut-outs in the sides of each cylinder bore. The shape of the ventilation holes reduces pumping losses due to internal crankcase air-pressure resistance to downward piston movement.

Advanced technology from MotoGP competition was applied in modifying the camshaft profile. Thinner material for the tappet skirts results in a weight saving of 2.5 grams per tappet, reducing inertial mass and allowing optimization of the valve lift curve.

Thinner material for the valves' tappet skirts saves 2.5 grams per tappet, which reduces inertial mass and allows optimization of the valve lift curve.
An Engine Control Module (ECM) provides state-of-the-art engine management and has newly optimized settings to maximize the benefits of the new 4-2-1 exhaust system and other engine refinements.

Suzuki Dual Throttle Valve (SDTV) system uses two butterfly valves (primary and secondary) in each throttle body barrel. As the rider opens and closes the primary valve, the ECM reads the throttle position, engine speed, and gear position and incrementally adjusts the secondary valve to maximize the intake-charge velocity. The result is a system that realizes the benefits of near-linear throttle response and torque output across the entire rpm range.

Suzuki Drive Mode Selector (S-DMS) system allows the rider to select one of three fuel injection and ignition system maps, adjusting power delivery to suit personal preference. The mode selection switch is mounted on the left handlebar and its two buttons can be easily operated by the thumb and index finger.

TRANSMISSION FEATURES
The back torque-limiting clutch incorporates the Suzuki Clutch Assist System (SCAS) for light clutch pull and optimum clutch performance. The back-torque limiter offers smoother downshifting, and thereby lets the rider take full advantage of engine output during deceleration.


CHASSIS FEATURES
Twin-spar frame features an exceptionally short wheelbase and uses just five cast aluminum-alloy sections and an aluminum-alloy swingarm with just three castings. The compact engine allows a longer swingarm and shorter overall wheelbase for improved racetrack performance.

The footpegs can be adjusted to any of three positions in a 14mm horizontal and vertical range. The rear brake pedal and master cylinder move with the right footpeg assembly, and the shift-lever linkage can be adjusted to accomodate changes in the position of the left footpeg.

Lightweight 43mm Showa Big Piston Front forks (BPF) are refined to match the GSX-R1000's reduced weight. Their design offers more effective valving, with more controlled compression to deliver better feedback to the rider and enhance the rider's ability to make line corrections while cornering. New front axle is 38.9 grams lighter, further reducing unsprung weight and thereby improves handling.

The Showa rear shock works through an aluminum alloy lingage mounted on the swingarm and an extruded aluminum alloy link rod connected to the frame. The rear shock offers adjustable rebound damping, spring preload, and both high-speed and low-speed compression damping.
Electronically controlled steering damper contributes to handling stability and a more alert and agile feel by increasing the damping force at higher speeds and reducing it at lower speeds.

New 5mm front brake discs made of heat-resistant stainless steel work together with new top-of-the-line radial-mount Brembo monobloc calipers. The monobloc calipers are lighter and more rigid than conventional bolt-together calipers, giving better feedback to the rider. As a result, the calipers and discs are 130 grams lighter. The rear disc brake works with a single piston Nissin caliper mounted above the swingarm. The caliper's compact design contributes to a reduction of unsprung weight.

New front and rear tires have improved tread patterns and the front tire is 200 grams lighter, contributing to lower unsprung weight and sharper handling.

New high-grip leather seat features outstanding holding properties, providing the rider with a greater sense of stability when accelerating.
---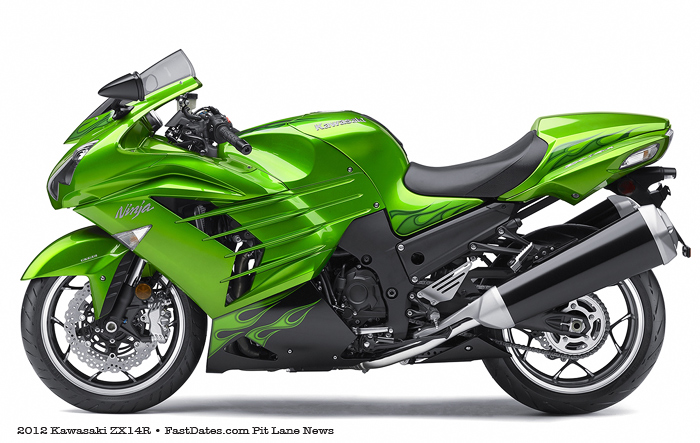 2012 Kawasaki ZX14 - when too much is not enough
The newly revised 2012 Kawasaki ZX14 offers a larger, massively more powerful 1,441cc inline-four engine features a 4mm longer stroke, reworked cylinder head assembly, polished ports and lighter, stronger pistons for more power across the rev range. MSRP USA $14,699 -$14,899
Engine Changes
• Longer-stroke design, revised (and ported) cylinder heads, lighter pistons, higher compression and more radical camshafts provide more torque and power throughout the rev range
• Piston jet system sprays a continuous stream of cooling lubrication to the underside of each piston for cooler running temperatures, more constant power production and better durability
• Stronger cam chain and tensioning system offers a higher degree of durability at stratospheric rpm levels
• Crankshaft main journals are 2mm thicker (now 40mm) for added durability
• More durable temperature and surface treatments allow the transmission gears to better harness the new engine's prodigious power production
• Chrome composite-plated aluminum cylinder bores are lightweight, durable, and quickly carry heat away from the combustion chamber and piston for supreme durability at high power outputs
• Low mechanical noise via special piston profile and urethane insulation sheet on the inside of the magnesium chain cover• KTRC traction-control system features three different modes for varying conditions and is controlled by a handy switch assembly on the left handlebar
• All-new slipper clutch assembly controls rear-wheel torque effects while braking and downshifting
• All-new exhaust system features tapered and reshaped head pipes and an all-new muffler assembly for low noise and emissions
Chassis Changes
• Redesigned aluminum monocoque frame is narrow, strong and rigid
• All-new swingarm assembly is longer and features strengthening gussets to cope with the engine's newfound power
• Transmission gears are more durable thanks to new temperature and surface treatments
• All-new bodywork package builds upon the slick aesthetic image of the previous machine, includes a rear seat cowl and adds better air management to the mix for improved rider and passenger comfort
• All-new 10-spoke wheels are more than 3 pounds lighter in total than the previous machine's units; this reduces unsprung weight, which aids handling and maneuverability
• New disc material and pads improve the 14R's radial-mount braking system
• Revised suspension settings front and rear add wheel control and compliance to an already plush ride
• Higher overall finish quality than before, including hidden bodywork
---
NCR introduces new M4 Sportbike Click on photos to enlarge
October 24th, 2011 - Premiering at the Barber Vintage Bike Festival earlier this month were the new NCR M4 Sportbikes flown in from the NCR shops in Bologna, Italy. Designed by NCR's Joe Ippoliti and based on the popular and affordable Ducati 2-valve air cooled engine, the bike is a titanium framed modular concept allowing it to be built in different configurations. For now you can only order it from NCR as a complete running bike with 1100cc Ducati EVO engine your choice of components and engine mofifications. Weight is in the 278-286 lb/ 126-130 kilos range with power from 107-132hp.
The one M4 bike, shown above, features a bolt-on carbon fibre rear seat and rear section, while the bike below has a minimalist seat bolted to a titanium sub-frame. We are hoping NCR will also offer the M4 in a naked streetfighter version or components with more forward placed foot peg / controls and high rise handlebars for the older crowd and to make it more comfortable and practical as a streetbike, but NCR says. "No".
The basic M4 with 107hp starts out priced at MSRP of $49,900. The Carbon Fibre tailpiece, the 132hp engine, etc. ups the ante a lot more.
Quite a high price for something that looks like a Ducati Hypermoto.
We asked NCR President Joe Ippoliti if they'd offer the M4 bike as a more affordable, basic chassis kit, so someone could build their own M4 Cafe Bike or SuperMoto from a cheap doner bike like a used or crashed Ducati Monster or Hypermoto with the same 2V engine and use its suspension and Joe told us "No". We realize these NCR are hand make bikes, built to order works of art, but at $50,000 plus with Ducati's budget 2V air cooled engine, and no really design or styling innovation to make them stand out (most people will think its a stripped down Ducati Monster) they are not a great value compared to some of the incredible sportbike and supermoto bikes o the market today. We think it will be a tough sell.
More NCR M4 Details and Photos in Pit Lane News New Bikes
---
The Ducati design team p ictured with their new Ducati SuperQuadro 1199 Engine are, from left: Diego Sgorbati (Marketing Director), Vincenzo De Silvio (Engine Design Manager) Claudio Domenicali (General Manager), Marco Sairu (Engine Project Manager).
The all-new Ducati 1199 Panigale "Superquadro" Engine
October 10th, 2011 - With just a matter of weeks to go until the final unveiling of Ducati's brand new 1199 Panigale at the EICMA International Motorcycle Show in Milan (10-13 November), the Italian manufacturer now reveals the secrets behind the awesome power of its 2012 Superbike.
The most extreme benchmark ever Ducati's latest engine, the Superquadro, goes beyond the barriers of engineering to enable the introduction of a futuristic Superbike today. Its no-compromise approach to design, combined with Ducati's Italian innovation has now set the most extreme benchmark ever and stands as the latest milestone in Ducati's long and iconic history of Superbike engines. Ducati engineers were given a near impossible design brief to create the new generation Superbike engine for the Ducati 1199 Panigale. Increase power, torque and userfriendliness and reduce overall vehicle weight and scheduled maintenance costs seemed impossible tasks, but given a "blank canvas" to create the new power-plant and encouraged to think outside-of-the-box to achieve the unachievable, engineers have finally ticked all the boxes.
The Complete Superquadro Story with Additional Photos Here
---
New Edelweiss Motorcycle Tours World Catalog 2012 / 2013
Edelweiss Motorcycle Tours, the leading guided motorcycle tour company in the world, has just released its biggest Tour Catalog ever covering the 2012 / 2013 season. Their tours now cover every area of the world including Europe, The British Isles, Scandinavia, Russia, Africa, Australia and New Zealand, Asia, North and South America. Your can ride the highest mountains in the world over the Alps, to the Arctic Circle, to the tips of Africa and South America, to the most beautiful cities in Europe, over the most incredible motorcycle roads deserted of cars, and maybe even take the 6-month 'Discover Our Earth Tour' around the world!

Tours are available in every price range from the bare bones 'Ride for Fun Tours' were you might stay overnight in a mountain top cabin, to the ultimate 'Royal' and 'Touring Center' Tours where you stay in First Class Hotels and Resorts and be treated to the ultimate sightseeing vacation.
Many of the Tours let you choose your own motorcycle, from easy to ride Japanese mid-size bikes, to the premier BMW, Ducati and Harley-Davidson touring machines, to fun Vespa Scooters on the sunny French Riviera. All tours are fully guided by experienced Edelweiss Guides, but you can also break away from the group at any point to do and see just want you want. Each evening you'll arrive at a pre-booked hotel where your luggage is waiting for you in your own private room, and you can join the group at dinner to share your stories of the day. Special sponsored tours by Triumph and Ducati motorcycles might start at the factory where you'll get an inside tour of how the bikes are built before picking up your bike to ride, and you might end the week's ride at a World Championship MotoGP or World Superbike race with special Parking and Grandstand Seating.
For more information on Edelweiss Tours visit their website or you can phone: INTERNATIONAL: +43.5264.5690 / FROM USA & CANADA: 011.43.5264.5690. The new 2012 / 2013 Edelweiss Motorcycle Tours World Catalog is available now for free by request on their Website: http://www.EdelweissBike.com
---
There's more! Go to Pit Lane News Next Page

Also Visit: Fast Dates Calendar News • Iron & Lace Calendar News
Calendar Girl News • Meet the Models • Paddock Garage

MEMBERS CORNER! Calendar Kittens, Paddock Garage, Iron & Lace Garage





MotorcycleSuperstore.com
Some of our Calendar Kittens can also at Playboy's website...



FREE! New Met-Art Model Galley Updated Daily - Stop Back Each Day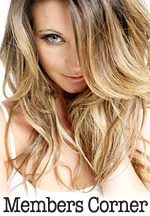 Hot Bikes, Sexy Kittens
Your Exclusive Grid Pass
also includes....
2011 Calendars!
with FastDates.com Calendar Kitten, Ducati Corse Grid Girl
and Playboy Playmate
Heather Rae Young!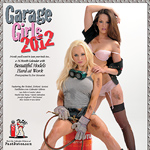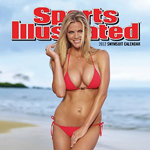 Click for even more Calendars!
---
Ducati Roma Team Joins 2012 World Superbike
Nov 2nd - The newly-announced Ducati Roma team started its preparations for the 2012 Superbike World Championship with three days of testing at the Misano circuit from 29-31 October, with Niccolò Canepa doing the riding duties. The weather conditions were cold but this did not prevent the team run by Andrea Petricca from getting through its testing schedule.
Canepa lapped constantly in around 1 minute 37 seconds, familiarizing himself with the riding position, the ride-by-wire and engine mapping electronics package, as well as working on suspension and brakes. At the end of the test Canepa also did a long-run, getting under the 1'37" mark, a good performance seeing as the young Italian had not ridden a Superbike machine since 2008.
Andrea Petricca declared: "I'm very happy with these three days of testing. The weather didn't help much but luckily the track remained dry and this allowed us to test everything we had planned. The team did a great job and in just a short time managed to adapt itself to the new bike and the new material. Our new electronics technician slotted in well with the rest of the team and Niccolò did everything expected of him, confirming himself to be a young but already experienced rider".
Niccolò Canepa added: "I am satisfied and pleased with what we did in the three days. The electronics package was not new to me because I had already used ride-by-wire on the Ducati Superbike in 2008, and the following year in MotoGP. We clearly have a lot of work to do, but I honestly think we couldn't have begun our preparations for next season in a better way. There's a lot of room for improvement and I hope to be able to do a lot more mileage on the 1198 to arrive at the first rounds of next season in an ideal condition to do well. The atmosphere in the team is excellent and for me this is important to allow me to express myself to the full."
Cresent Suzuki signs Lleon Camier for 2012 World Superbike
Nov 1st - Crescent Suzuki is pleased to announce its agreement with 25-year-old British racer Leon Camier for their assault on the World Superbike Championship in 2012. Following the announcement that it would be competing on the world stage next season, Crescent Suzuki has now secured the talents of one of the top young stars in World Superbike.
Hailing from Ashford in Kent and currently residing in Andorra, Camier already has a wealth of experience in high-level racing and includes three British Championships - 125cc in 2001, Supersport in 2005 and Superbike in 2009 - amongst his achievements. These two years he rode for Aprilia along side Max Biaggi. He will begin testing the Crescent Suzuki GSX-R1000 later this month and is confident for the challenge ahead.
Crescent Suzuki will announce Camier's team-mate in the very near future, as well as confirming its commercial partners for the forthcoming season in due course. The first round of the 2012 WSB season is scheduled for Sunday 26th February at Phillip Island in Australia.
"I am absolutely thrilled and excited to be joining the Crescent team and with the opportunity to ride the GSX-R1000!" declared Camier. "My first two years in WSB have been tough but I've learnt a lot and had some good results to build on, so this is a great opportunity for me. I have met with Jack and Paul and it's clear that the team's attitude suits me perfectly. I feel we all have the same goals and I can't wait to start testing. I'm really looking forward to the new season and I believe that the Suzuki GSX-R is certainly a very capable bike, especially with the technical plan the guys have in place. This is a fantastic chance for me to take the next step in my career and I'm very thankful to the guys at Crescent for giving me the opportunity."
Team Manager Jack Valentine added: "We are really pleased to get the first signing under our belt! Leon is a rider I've always admired and he did a super job when he was in BSB. We're all looking forward to welcoming him to the team and I'm sure he will fit in well. We work as one team in the garage and this creates a good, strong atmosphere and I am sure that is something that he will benefit from. The Suzuki GSX-R is more than capable of achieving podium results in World Superbike and Leon has already showed that he is capable of producing them as well, so we should be a good partnership. I am sure that the addition of an aggressive, focused rider like Leon to our team, plus the developments planned for the 2012 GSX-R1000, will put us in a good position for the start of Crescent Suzuki's first year of World Superbike competition."
Eugene Laverty Joins Max Biaggi on 2011 Aprilia World Superbike Team
Portimao ( Portugal), October 16th, 2011 – At the start of the 2012 World Superbike Season Eugene Laverty will be astride an official Aprilia RSV4.
The twenty five year old Irish rider, born in Toomebridge on June 3rd, 1986 and author of an excellent debut season in the main factory derivative class, signed a contract with Aprilia Racing for the 2012 and 2013 seasons.
Aprilia boasts a collection of 2 world titles in Superbike, earned in 2010 with the Max Biaggi - Aprilia RSV4 duo, 7 world titles in off-road disciplines and an astounding 37 championship titles in World Motorcycle Grand Prix where it is the Italian and European most victorious brand of those in operation.
Michel Fabrizio is BMW Motorrad Italia Superbike Team's new rider
16.10.2011 - Michel Fabrizio is BMW Motorrad Italia Superbike Team 's new rider. Fabrizio will join Ayrton Badovini in an all-Italian team in the 2012 World Superbike Championship.
Michel Fabrizio will take part in the 2012 World Superbike Championship on board the BMW Motorrad Team Italy S 1000 RR Superbike.
Michel Fabrizio was born in Frascati, near Rome, on September 17, 1984.He is 27 years old and married with two children. Fabrizio has significant international experience from taking part in different classes of the World Championship namely Superstock, Supersport and Superbike. Besides his passion for riding bikes, which he has done since he was a boy, he is an avid golfer.
Thanks to his international experience he knows all the circuits on the World Championship calendar. During his career he has ridden several multi-cylinder motorbikes, and also has worked with members of the team in which he ran in 2009.
His international racing career began in 2002 with his first season in MotoGP on the Gilera 125. The following year, riding a Suzuki GSX-R 1000, saw his debut on a 4-stroke engine and, in his first year, won the Superstock Championship.
In 2005, riding a Honda, he participated in the World Supersport Championship the following year made his debut in the World Superbike Championship.
In 2007, he rode for Honda in the World Superbike and also had the opportunity to ride for the same marque in MotoGP.
In 2009, with the Ducati Xerox Team, Michel took his first victory and finished the season in third place.
In 2010, with 1 win, 1 second and 4 third places he earned 195 points and was 8th in the standings at the end of the season.
This year, with the Team Alstare Suzuki World SBK he won 152 points and finished 12th in the season classification, just two places behind Ayrton Badovini.
With consent from his current team, Michel will ride the BMW S1000RR for the first time in a test scheduled for Tuesday, October 18th at Portimao.
Andrea Buzzoni, Director of BMW Motorrad Italy and Project Director of BMW Motorrad Italia Superbike Team, on the announcement of the new rider said: "We are delighted to have Michael in our team for 2012 which will show a significant performance jump, thanks to more planning than was possible for the 2011 season. He is a talented rider who has not yet had the results that he deserves. I am confident that the technical and personnel support will ensure that Michel can show his potential . With the appointment of Michael and the confirmation of Ayrton's place, it will be a good all-Italian team of riders and engineers combined with the extraordinary BMW technology. "
Michel Fabrizio said: "I am very pleased with the signing of this contract and I hope to repay the trust that the team has shown in me. I am happy to be working again with people that were part of my team for three years and that will provide a stable environment that will help me do well. I am very motivated and ready to play my part next season because I know that the project is ambitious and the team is good. "
Marco Melandri lines up alongside Leon Haslam for BMW Motorrad Motorsport in 2012
Munich, Germany, 2nd October 2011. BMW Motorrad Motorsport has confirmed its second rider for the 2012 FIM Superbike World Championship: alongside Britain's Leon Haslam (28), 29-year-old former MotoGP rider Marco Melandri (ITA) will ride the second BMW S 1000 RR for the team from Munich and Stephanskirchen.

BMW Motorrad Motorsport Director Bernhard Gobmeier says: "We are really looking forward to working with Leon and Marco. I am convinced we will have arguably the strongest rider's line up in the Superbike World Championship field. We are delighted to have two riders who are both hungry and experienced for the coming season. That is the next important step for our team." Gobmeier adds: "Marco has performed brilliantly this season, even during difficult periods. He impressed us in his first season in the championship, and we are pleased to be able to welcome him into our team."
Honda MotoGP rider Hiroshi Aoyama moves to 2012 World Superbike
Oct 16th - (San Carlo Honda Gresini) will be joining the World Superbike Championship aboard a Honda in 2012 and wants to finish his MotoGP career strongly in the final two races. No official announcment has been made yet if Aoyama will be joining the Ten Kate Castrol Honda team along side Jonthan Rea who is already confirmed for 2012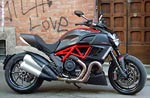 The Devil Made Us Do It!
Testing the Ducati Diavel in Italy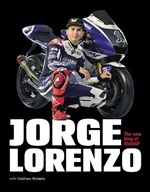 Sudco High Performance & OEM Replacement Parts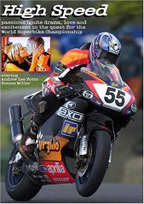 High Speed - the Movie
The best motorcycle racing movie ever made! Filmed on location at the World Superbike races , this an exciting romantic drama staring beautiful British actress Sienna Miller.
---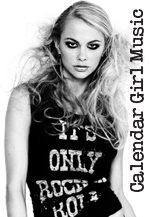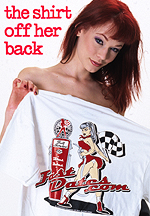 Order the Official
FastDates.com &
LA Calendar Bike Show
T-Shirts!
---
Colin Edwards Injured, not to race again this season after Simoncelli Accident
10/28 - Monster Yamaha Tech 3 Team rider Colin Edwards is recovering well from injuries sustained in the tragic accident that claimed the life of popular Italian rider Marco Simoncelli in Sepang last weekend.
The 37-year-old though will not be fit to ride his YZR-M1 machine in next weekend's Valencia MotoGP round, as he requires surgery on a left arm injury that resulted from a three-rider incident on the second lap of the Malaysian Grand Prix.
Edwards was assessed by orthopedic specialist Dr Henry Small at the University General Hospital in Houston on Wednesday and it was confirmed he has multiple small fractures to the top of his left humerus bone, which connects the shoulder to the elbow.
There is also damage to the cartilage around the tip of the humerus bone, which will require surgery next Tuesday. With a four-week recovery period, Edwards will not be able to take part in the Valencia race on November 6, which was due to be his final appearance for the Monster Yamaha Tech 3 Team.
Edwards also suffered severe bruising and swelling to both wrists and right heel in the accident, but additional checks at the University General Hospital showed no fractures.
The Monster Yamaha Tech 3 Team is currently considering replacement options for the Valencia round and an announcement will be made at the earliest opportunity.
Edwards - "Firstly, I want to thank everybody for all their messages of support since Sunday. The support and love has been overwhelming and it has been a great comfort to me at this difficult time. My heart goes out to the family and friends of Marco and I will miss him a lot, as will the entire MotoGP family. I watched Marco's funeral yesterday and I really wish I could have been there. I wanted to go but unfortunately my injuries meant I was unable to travel. I know Valentino spoke to Marco's family on my behalf and I thank him for that. It was a great service and a fitting celebration of his life. I also wanted to be in Valencia next week to give my support to MotoGP, but it is not going to be possible because of the surgery I need on my left arm. The top of my left humerus bone has got multiple small fractures but the cartilage that is around the top of the bone has been pulled off. The surgery will anchor the cartilage back to the bone but there is no nerve damage, so I should be 100 per cent in about four weeks."
American Superbike Champ Josh Hayes to Ride for Tech 3 Yamaha at Valencia MotoGP
10/31 - American Superbike Champion Josh Hayes will replace injured Colin Edwards for this weekend's Valencia MotoGP round in Spain.
The 36-year-old has been drafted in by the Monster Yamaha Tech 3 squad because Edwards is unable to participate in Valencia while he recovers from injuries sustained during the Malaysian Grand Prix at Sepang on October 23.
Edwards was due to make his final appearance for the Monster Yamaha Tech 3 squad at the Ricardo Tormo Circuit after a long and successful career with Yamaha in the MotoGP World Championship, which started back in 2005.
The Texan though will undergo an operation to repair cartilage damage around the top of the hume rus bone in his left arm after he was involved in an incident with Marco Simoncelli and Valentino Rossi on the second lap of the Sepang race.
Tragically, Simoncelli succumbed to injuries sustained in the accident.
Hayes, who won his second successive American Superbike crown for the Monster Energy Graves Yamaha Team in a dramatic final round in New Jersey, was due to test the Monster Yamaha Tech 3 YZR-M1 machine the day after Sunday's final race.
Yamaha US and Monster Energy arranged the test appearance to reward Hayes for capturing the American Superbike title for the second year in succession in 2011.
Hayes will now join British rider Cal Crutchlow when practice for the Valencia round gets underway on Friday morning.
Will Valentino Rossi
Quit Motorcycle Racing?
Sunday Oct 23rd - Fellow Italians Valentino Rossi and Marco Simonncelli were very good friends. One near the end of his career as a multiple MotoGP World Champion now racing a Ducati MotoGP bike that is struggling to be competitive, the other rider was set to move the the front line Repsol Honda team next year with Casey Stoner and fight for his own World Championship title.
Now after the tragic accident in Malaysia which saw Rossi directly and unavoidably involved in the death of his good friend, will Valentino have the will and desire to finish out the 2nd year of his motorcycle racing career on an uncompetitive Ducati MotoGP bike? Will Valentino quite racing altogether, or will he take this as a sign to leave motorcycle racing for his second love, car racing?

We think there is a very good chance we will hear such an announcement from the devastated Valentino Rossi in the next few weeks before or after the final 2011 MotoGP at Valencia on November 6th, and possibly after an appearance for Ducati at the EICMA Show in Milan on November 10th. Stay tuned...
Jesse James returns to TV on 'American Chopper'
October 27, 2011 – (Motor Sports Newswire) – Jesse James, who made his television debut on the Discovery Channel, is returning to the network for the first time since 2006.
He'll be joining Paul Teutul and his son, Paul Teutul, Jr., over two nights on their show, American Chopper.
In fact, he'll face off against them as all three compete to build the best bike. Fans will have the chance to vote for their favorite after seeing the results on American Chopper on Dec. 5 at 9 p.m. ET/PT. The following night, the winner will be revealed on American Chopper Live, aired from the Strip in downtown Las Vegas.