World Superbike Champion Carlos Checa sends his Seasons Greetings!
Leeann Tweeden, Calendar Kitten does Playboy for Christmas
December 1st, 2011 - It's unfortunate, but most hot female celebrities put off posing nude for Playboy magazine until their careers are in a decline and they are approaching age 40 when no one really wants to see them naked any more. Posing in Playboy before that, is considered bad for their careers and might prevent them from being cast in prime TV series or Movie roles, or from landing a good product endorsement deal. So they think. But once their careers are really in the tank and you're hosting a late-night poker show on cable TV, then that big money offer from Playboy to bare all and still prove to everyone you're as hot as ever, is a must do.
Case in point, former FastDates.com Calendar Kitten and Supercross TV commentator Leeann Tweeden is the featured celebrity cover model in Playboy magazine's December 2011 edition. Her pictorial in Playboy is a little conservative even for Playboy with nothing revealed down below, but there are a few nice pictures of Leann's ample Double D boobs.
A few years after shooting for FastDates.com, Leann hooked up and became the girlfriend of AMA National Superbike Champion Ben Bostrom. Their relationship last about a year, before Ben moved off to Europe to race World Superbike, and Leann moved on to hooking up with richer sports celebrities. To read and see more of Leann including her Playboy cover pictorial go to: Meet the Models: Leann Tweeden • Members Corner
---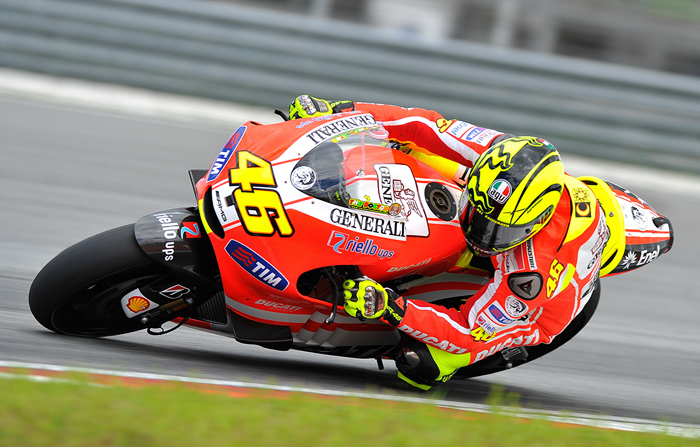 Might Ducati Leave MotoGP?
Bologna, Italy, Dec 15th - From a statement to the Italian newspaper La Stampa, Ducati engineer Filippo Preziosi expressed his great concern for the future of the premier motorcycle roadracing MotoGP class which has been forced to reduce costs in the current world economy and loss of factory teams, while taking care to understand that a company like Ducati will find other beaches where land to develop with technology great fire of passion.
The new MotoGP technical rules have forced a move to production based engines in the new CRT team bikes to reduce costs, while limiting the design of pure prototype engines.

Ducati MotoGP project leader, the father of the Desmosedici, declares: "If the technical regulation for MotoGP castrerà (castrate) ingenuity and imagination the engineers at Ducati, a house has always been related to designing inovative technical solutions, it may no longer make sense run to race there."

Given that the technical regulation MotoGP is made for durability and to castrate even further technological development - see single control unit for all in 2013, and rev limiter for the real MotoGP (twenty million) to lower the performance of CRT (from two million euros) - the outcome of this conversation, it will in future be only one. But do not offend your intelligence, through revelation or prescient.

The World Championship of the highest category, the maximum expression of technology on two wheels, is expiring at the level of play for a long time, while maintaining a fair appeal on a technical level, but also the appearance of the development of innovative technologies has slowed sharply over the past 3 years: it has long been established that, for a 1000cc engine, the bore engines sizes would have to be limited to 81mm, a measure that is modeled on those that are, indeed, were the parameters for participation in the World Superbike Championship because some time you plan to use, at least in part, the engines derived from the series. However the new high reving Ducati V-twin Superquadro Superbike engine the incredible bore and stroke of 112mm x 60.8mm, not eligible to be raced iin MotoGP, while's Ducati's main rival in World Superbike the Aprilia RSV4 can.
However, if Ducati ever wanted to put their V-4 Desmosedici MotoGP streetbike replica back in production and homologate that engine as a CRT powerplant, they certainly could.
Valentino Rossi's new aluminum frame GP12 bike being tested.
Will Ducati Need to Redesign the new Frameless Panigale Superbike?
Ducati is homologation and racing the exciting new frameless Panigale 1199 Superbike in the European World Supersport for 2012, but not in World Superbike until 2013 at the earliest. We figured the reason for the delay in entering the Panigale in World Superbike was, as with their previous generation Superbikes, Ducati wanted another year to develop and homologate an 1199R version, on which the expected usual Corse version 1199RS racebike would be based.
But now, that might not be the reason why the 1199 Panigale is not being homologated in World Superbike for 2012. We do know that out of the box, on paper, the Panigale is as good or better than Carlos Checa's 2011 World Superbike Championship winning 1198RS Althea Ducati. And with the fact that WSBK continues to restrict engine modifications in the Superbike class to reduce costs, with the old 1198RS V-twin regulated to run 50mm intake restrictors to reduce its horsepower and displacement advantage, the stock 1199 Panigale might fare very well in 2012 World Superbike.
We also know that Troy Bayliss has been testing a Corse 1199RS on the track in Italy since last May, so an R or RS race kit could have been homologated for 2012 if Ducati wanted to do it. So is there another reason why the 1199 Panigale is not being raced by Ducati in World Superbike for 2012? We only have to compare it to its MotoGP brother to possibly find out why it is not being raced....
The revolutionary frameless 2009 Ducati MotoGP bike which underwent development in 2008, seemed to be a winner right from the start with Casey Stoner taking it to 4 race wins in 2009 despite his mid season health problems, and again 3 races last year for 2010. It didn't matter that no one else could ride the bike. The Ducati engineering department figured their monocoque airbox design was perfect and Casey Stoner was confirming it for them with wins, despite Casey crashing twice as much as normal compared to the previous generation steel tube frame GP08 bike.
Meanwhile the green light had given back in 2008 to develop the new frameless Panigale production Superbike on the same GP08/09 concept. However, it was until Casey Stoner left for Honda in 2011 where he has proven to be even more invincible, and Valentino Rossi joined Ducati to try racing the GP11, that Roosi was able to learn and tell Ducati that their frameless design was just too stiff, leading to a loss of feel and control when fully leaned over, and resulting in easily loosing the front end.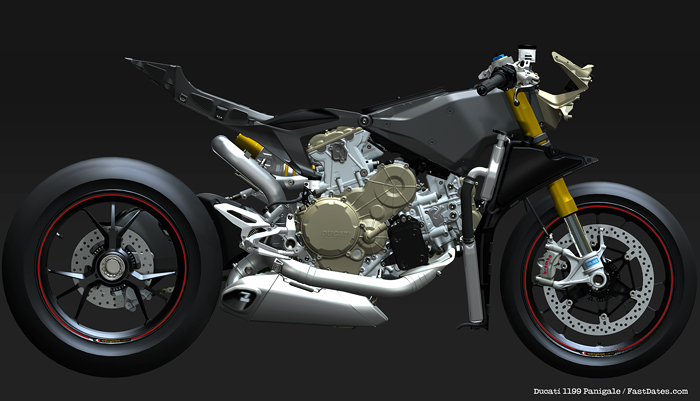 The frameless Panigale gets naked for the cameras. The front airbox monocoque is cast aluminum. It might be made in carbon fibre in a future 1199R version if they can design it in such a way as to flex as needed to assist rider feel in cornering.
Could this be a similar problem that Bayliss may be experiencing in testing the Corse version 1199RS on race slicks this past year? Is the new Superbike's monocoque airbox chassis just too stiff for race slicks? Word is the 1199 handles just great on treaded Superstock tires which have enough flex in the tread to compensate for the loss of need flex in a conventional bike frame. Now, Rossi has convinced Ducati to build him a conventional aluminum frame MotoGP bike for testing for the 2012 MotoGP season. Should this new aluminum frame solve the handling stiffness problem on the MotoGP bike, might this be needed for the Panigale as well, if the Panigale Corse factory race bike is also be having a problem racing on roadracing slicks?We We'll just have to wait and see.
We also like to suggest that Ducati should that the new the 1199cc Superquadro engine, if it is already far more powerful than the old 1198 Testastretta engine that has to run with very restrictive SBK 50mm plates in its 58mm throttle valves, how much more restriction will SBK place on the new more powerful Superquadro? Rather than let that happen, Ducati should consider downsizing the new Superquadro 1199cc engine to 1000cc like all the other 4-cylinder Superbikes bikes so Ducati can race it unrestricted in WSBK and still blow everyone away on an equal playing field. Will there be a new 1000cc V-twin Superquadro 6th generation aluminum framed Superbike in Ducati's near future? Stay tuned...
Ducati's all new 1199 Panigale Superbike
Ducati premier it's much anticipated 5th generation Superbike model at EICMA and it proved to be even more than expected with its lightweight frame less monoque design, an all new and significantly more powerful SuperQuadro engine design, and full electronics from traction control and suspension adjustment, to fly-by-wire throttle, electronic shifter and even optional anti-lock brakes. This is the bike that is so technologically and engineering advanced it could put the now struggling Japanese motorcycle companies out of the sportbike business. Shades of what the Japanese did to the European bike companies 40 years ago....

The most high tech, most powerful twin-cylinder production engine on the planet is now an integral part of an innovative monocoque chassis that combine to deliver anastonishing 195hp from 164kg (361.5lb) of futuristic Italian thoroughbred. The highest production motorcycle power-to-weight and torque-to-weight ratios in the world are fitting trophies for the incredible results that Ducati have achieved. Bred for the track and trained for the road, priced at $17,995(USD) for the standard version, $22,995(USD) for the "S" version, $23,995(USD) for "S" version with ABS and $27,995(USD) for the Italian heritage-inspired Tricolore version, the new 1199 Panigale is a true revolution of the species destined to influence the entire sportbike environment. We're hoping the TriColore comes with the $3,499 Termignoni Titanium Racing Exhaust System in the crate to justify the $4,000 bump in price for more than just the paint job.
Complete Ducati 1199 Panigale Feature Coverage HERE
---
Edelweiss Introduces new affordable Triumph Triday European Tours in June 2012
Dec 15th 2011 - Enjoy the world's largest gathering of Triumph motorcycles on the Tridays Tour Newchurch. The Triumph Tridays, the biggest Triumph motorcycle meeting in the world is thedestination for these tours. The town of Neukirchen in Austria even changes its name into Newchurch for this special event.
Edelweiss World Tours and Triumph Motorccyles have gotten together to offer motorcycle enthusiasts a 4-Choice range of very affordable tours to attend the world's largest gathering of Triumph enthusiasts called Triday at the town of Neukirchen in the Austrian Alps. The tour dates range between June 17th - 29th of 2012. Three of the Tours start at the Triumph Factory in Hincky, England, where you'll take a factory tour and pick up a new Triumph motorcycle before. From there you'll head for the English Channel, catch a ferry boat at Dover to Calais in France, then travel acrosscentral Europe through Belgiumm Germany, Austria and Switzerland. You can choose to end the tour at Neukirchen, or return back across the Alps and Europe on a different route to the Triumph factory in England.

Along the way Edelweis will provide a route Tour Guide for your group, the Channel ferry ride, overnight accomodations in comfortable hotels, and morning breakfasts. Tours are priced at US $630 for 4 days to $2,520 for the full 13 days, plus the rental motorcycle (a Triumph Tiger 800/XC with other models on request) cost of $2,210 delivered to tour start hotel and return at tour end hotel.

For complete information and to book your reservations visit the EdelweissBike.com website and select Tridays Tours Newchurch.
---
A visit to EICMA 2011 Milan Italy
Ducati Steals the World's Biggest Motorcycle Show with the all new 1199 Panigale Superbike
Photos By Max Olina - Join Member's Corner to see any Picture as a full size Screen Saver
Milan, Italy November 8-12th, 2011 - When it comes to beautiful models, be it exciting new motorcycles or the long legged female type, nothing can top the annual fall International Motorcycle Show called EICMA for short, the world's biggest bike event now held regularly in Milan, Italy. All the manufacturers use EICMA to premier their latest prototypes and production machines. The first 3 days are trade days devoted to the Media and Dealers, then the doors are swung open for the general public on the weekend. Attendance is around half a million people taking in three huge exhibit halls that can take 2-3 days just to walk and cover thoroughly. More 2011 EICMA Coverage and Photos HERE and HERE
---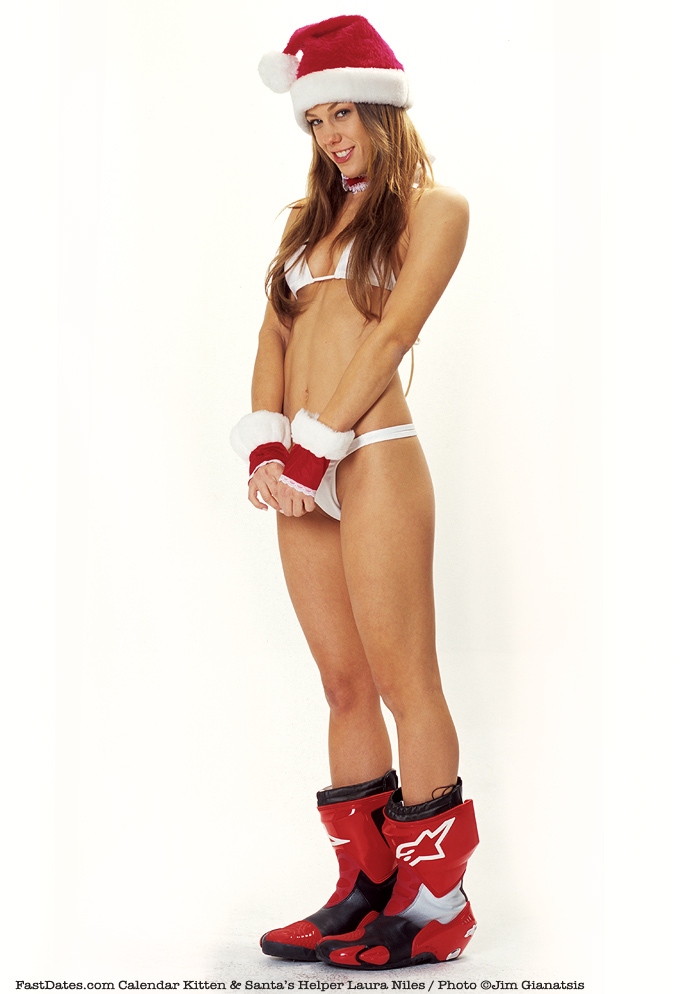 Fast Dates recommended Holiday Books and Videos
2011- 2012 Superbike Yearbook
The 2010 World Superbike Championship ended in victory for Italian rider Max Biaggi aboard and Italian motorcycle, the Aprilia. Now the 2011 championship is well under way with Carlos Checa and Ducati as the leaders and up to now unchallenged. Among the new aspects of this season there is the debut of another Italian rider, Marco Melandri on a Yamaha. The Superbike World Championship Official Book is now in its fourth year and, as always, aims to be the reference book of mass production-derived bikes. It is these machines that have, for many years, constituted the soul of motorcycle racing, uniting competition with a high technological content without ever overlooking their closeness to the normal road bikes. This is another book in the series that recounts the new world championship race-by-race, in particular through the spectacular pictures taken by Fabrizio Porrozzi, with precise text by his brother Claudio. As well as news of the maximum championship, the book also includes chapters on the other categories in the series, Supersport, Superstock 1000 and Superstock 600, which complete the packed program of the SBK World Championship.

A FastDates.com recommended must-have for any world superbike fan.

FASTEST MotoGP Racing Stars
FASTEST is a "maximum-speed, full-length film capturing the thrilling, and sometimes terrifying reality of MotoGP racing. From filmmaker Mark Neale ("Faster," "The Doctor, The Tornado and The Kentucky Kid."), along with award-winning producer Paul Taublieb, the film charts Valentino Rossi's quest for his eighth premier class championship as he battles back from a horrific, leg-shattering crash to take on a wave of ferociously fast young riders and the emerging stars of the sport, including Jorge Lorenzo, Ben Spies, Dani Pedrosa, Casey Stoner, as well as Marco Simoncelli, in whose memory FASTEST is now dedicated."

Unfortunately there is nothing new here for MotoGP fans if you have followed past MotoGP race coverage on TV, as the entire video is compromised of past official MotoGP TV coverage, with no original new film coverage by Neale and his crew. The only new content is Rossi driving his rental car around the track at Mugello as he talks about a few past race battles at the track, possibly a segment from a MotoGP pre-race show not broadcast in America. There are no direct interviews with any of the riders or discussions of their careers. Neale even admitted to us at a screening of Fastest that he has never met or interviewed Valentino Rossi, or the other riders, though this video supposedly focuses on their careers.

Production and story wise, the video is a mess with no real story line or script. It jumps back and forth between different race years and riders with little inside information, and in the middle it dumps in about 15 minutes of non-stop crash footage. We thought Neal's first movie Faster was worthless, and honestly Fastest isn't much better.
High Speed
The best motorcyce racing movie drama ever made! Filmed on location at World Superbike, this an exciting romantic drama staring beautiful actress Sienna Miller in a nude love scene. Read Our Review

The World's Fastest Indian
An instant classic staring Anthony Hopkins in a true life story of very unique individual's life long quest to beat the motorcycle land speed record on an antique motorcycle

Troy's Story
The story of 2-Time World Superbike Champion Troy Bayliss narrated by Ewan McGreggor

Isle of Man TT
Offical Coverage 2011
The world's fastest, most dangerous motorcycle race on public roads on the Isle of Man

Two Lane Blacktop
Dennis Wilson of the Beach Boys and '70's folk singer James Taylor drive across country in a '57 Chevy 427 drag strip racer, encountering a crazy Warren Oates and beautiful Laurie Bird.

Bullet
Steve McQueen with beautiful Jacqueline Bisset in the hottest car chase movie ever made.

LeMans
Steve McQueen produces and stars in the best car racing movie ever, filmed live at LeMans 1967 during the epic Ford versus Ferrari battle.

Gone in 60 Seconds
Hot musle cars with Nicholas Cage and Angelina Jolie.

Then Came Bronson
1970s Television Series staring Michael Parks in a spin-off of Easyrider. The best motorcycle based TV series ever.

Easy Rider
The Iconic Classic! The finest biker movie ever made. A must for any collection. Peter Fonda,
Dennis Hopper, Jack Nicholson

Long Way Round DVD
Actor Ewan McGregor & friend Charlie Boorman's incrdible trip around the world on bikes! A must have, the best motorcycle documentary since On Any Sunday.

Long Way Down DVD
Actor Ewan McGregor & friend Charlie Boorman'son another incrdible trip, this across Africa
The FastDates.com Holiday Motorsport Movie Collection
What better way to spend the holidays than watching some of the best motorcycle and car movies ever made. If you've never seen any of these, they are a must see. And if its been 20 years or more since you last saw them, its time to see them again and to add them to your permanant movie collection. All are now on DVD and some like LeMans with Steve McQueen have been remastered in High Definition and are a must own. All movies ship diect from Amazon.com in as little as 1-day if you select overnight delivery. Call over your buddies and have a party while watching the best motorsports documentries and feature movie dramas ever made. There's even more Movies, Books and Video Games in Collectors Corner
---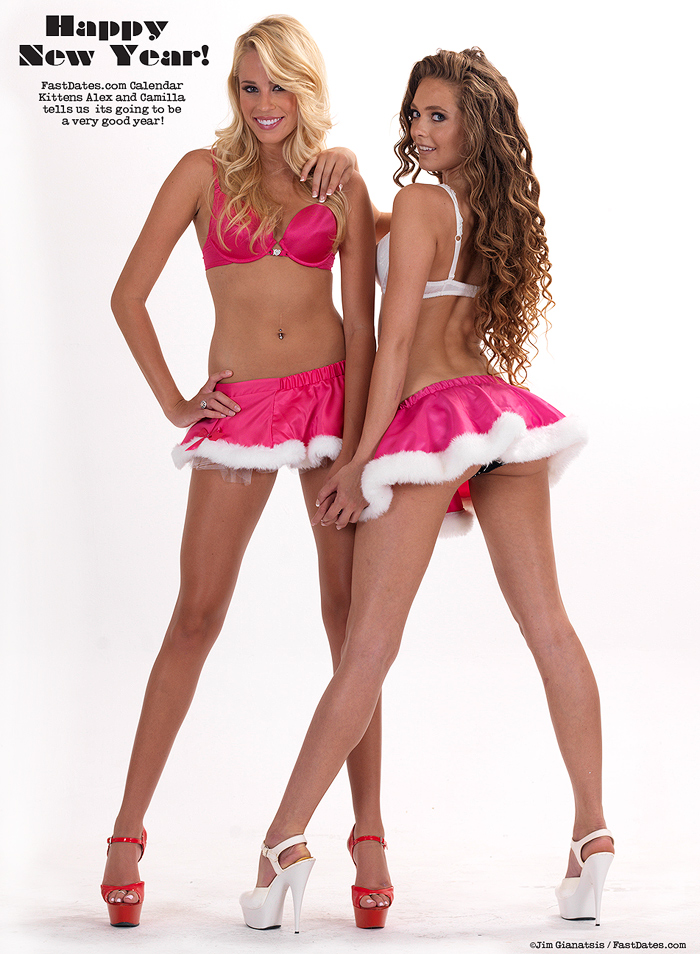 ---
There's more! Go to Pit Lane News Next Page

Also Visit: Fast Dates Calendar News • Iron & Lace Calendar News
Calendar Girl News • Meet the Models • Paddock Garage

MEMBERS CORNER! Calendar Kittens, Paddock Garage, Iron & Lace Garage





MotorcycleSuperstore.com
Some of our Calendar Kittens can also at Playboy's website...



FREE! New Met-Art Model Galley Updated Daily - Stop Back Each Day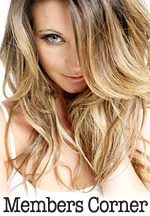 Hot Bikes, Sexy Kittens
Your Exclusive Grid Pass
also includes....
---
Order the New
2012 Calendars!
with FastDates.com Calendar Kitten, Ducati Corse Grid Girl
and Playboy Playmate
Heather Rae Young!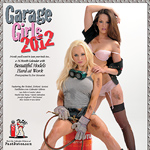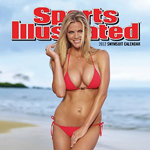 Click for even more Calendars!
SBK 2011 Video Game
for PCs
---
World Superbike News
Lorenzo Zanetti Takes Noriyuki Haga's seat at PATA Racing
Dec 27th - Superstock standout Lorenzo Zanetti will make his World Superbike debut next season with PATA Racing.
Lorenzo Zanetti has announced he will graduate to the World Superbike Championship in 2012 after penning a deal with PATA Racing to ride an Aprilia RSV-4.
The Italian operation, which ran a bike for Noriyuki Haga in 2011, had been one of the few teams not to confirm its plans for 2012, but while recent rumours suggested the Japanese rider would remain for a second season, PATA has since opted to sign Superstock 1000 standout Zanetti.
Zanetti steps up to World Superbikes after just two seasons competing in the Superstock 1000 series, the 23-year-old finishing seventh aboard a Ducati in 2010 before winning his first race at Monza on the way to third overall with BMW Italia this season.
Following in the footsteps of former SSTK 1000 rival Davide Giugliano, Zanetti is currently earmarked to ride an Aprilia RSV-4 in 2012, though GPOne.com is reporting that there is an option to choose Ducati machinery before the start of the year.
PATA Racing was formed as an amalgamation between DFX Corse and BRC Racing, though the latter, headed up by former racer Marco Borciani, will not be involved in the 2012 project.
The announcement that Zanetti will ride for PATA Racing leaves question marks over the future of Haga, who is now one of only two full-time WSBK riders in 2011 not to have their 2012 plans already determined.
LA Calendar Show on the Cooking Channel's
"Extra Virgin" this
Christmas Eve Saturday 12/24 at 6pm and 10pm Pacific Time.
The Cookin Channel TV show "Extra Virgin" was at our LA Calendar Motorcycle Show this past July to prepare us an incredible lunch. Hosted by the husband and wife team of motorcycle enthusiast and cook Gabriele Coros and actress Debie Mazur, the team prepared Show promoter and FastDates.com .com Calendar photographer Jim Gianatsis and his Calendar Kitten Camilla Chiniquy, the celebrity custom bike builders and the Show's celebrity guests an incredible Tuscan Italian picnic lunch. The Extra Virgin "Biker Bash" episode airs this weekend on TV's Cooking Channel (Direct TV 232) on Christmas Eve Saturday 12/24 at 6pm and 10pm Pacific Time. Be sure to set your TiVo to record it if you aren't around to catch it live!
FIM Announces new MotoGP Regulations Beginning in 2012
MotoGP Bikes Get Heavier
Dec 16th 2011 - Technical Regulations:
With effect from 2012, for all classes, it will be compulsory to display a red rear light in rain conditions.

The minimum weight limits for 1000cc machines in the MotoGP class will be increased from the current 153 kilos.
Effective 2012 157 kilos Effective 2013 160 kilos

Editors Note: MotoGP bike weight increased to 160 kilios in a continued effort to reduce costs, just 5 killos /10 pounds less than SBK World Superbikes minimum weights. And now with the CRT teams using production Superbike engines, the lap times between MotoGP prototypes and production Superbikes will be closer than ever - probably within 0.5 seconds. An entire World Superbike grid could probably qualify for a MotoGP race inside the 107% qualifying time rule.

The permitted wheel sizes for the Moto3 class were confirmed as:
Front 2.50" x 17" only Rear 3.50" x 17" only

Several detail changes to regulations, submitted by the Technical Director were all approved.

A list of MotoGP class entries for 2012 was considered by the Commission. The list contained nine entries plus one reserve entry using CRT machinery of various types. Participation of all CRT entries was approved by the Commission on the understanding that the granting of CRT Status was subject to review by the Grand Prix Commission at any time.
Relieve the MotoGP™ decade with the MotoGP™ History App
Re-live the most significant events and exciting races of the MotoGP decade with the official MotoGP™ History app.
From its inception into the FIM World Championship in 2002 when the 500cc category became MotoGP with the introduction of four-stroke prototypes, until 2011 which closed the 800cc machine era, the MotoGP™ History app is a must have for the true MotoGP fan.

Now available for the iPhone, iPod Touch and iPad, this comprehensive application offers an interactive and intensive look into the first ten years of the MotoGP era. Experience everything from the rise and fall of the World Champions to the greatest races of the decade through exclusive photos and video coverage of every race weekend within the 2002-2011 seasons. Navigate the era by season, rider or machine and encounter the MotoGP era like never before.

Experience the elite motorcycling class through the riders that defined the era, from the World Champions of the decade to fan favorites and underdogs, through exclusive images, videos and special features.

Explore each rider profile season by season, or browse all MotoGP riders of the decade at once. Photos of each rider and their corresponding statistics for each season raced provide a comprehensive view of the talent that has formed the category.
Review technical details and zoom in on the high resolution images of each motorbike to have appeared in the category, including the Aprilia RS3 Cube, Ducati's Desmosedici, Team KR's Proton, the Harris WCM and Kawasaki's ZX-RR, and of course each iteration from the powerhouses of Honda and Yamaha.

From the 500cc two-strokes, the ground breaking 990cc four-stoke to the 800cc super machines introduced in 2007, the MotoGP™ History app brings together the big picture of the changes the class has seen over the last decade.
Available now for download to iPhone, iPod Touch and iPad from iTunes, MotoGP™ History is a must have app for the true MotoGP aficionado.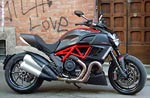 The Devil Made Us Do It!
Testing the Ducati Diavel in Italy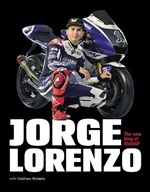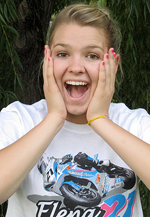 Roadracing's Fast Girl
Elena Myers Interview
Ben Bostrom Back with Jordan Suzuki in 2012
Team Suzuki Press Office - December 15. - Michael Jordan Motorsports' Ben Bostrom will be returning to the team for a second season to compete in the 2012 AMA Pro Racing National Guard Superbike championship on the Jordan Suzuki GSX-R1000.
Bostrom - the eldest of the Bostrom brothers - race to fifth place in 2011 AMA Superbike Championship where he earned multiple podiums.
Said Bostrom: "I feel so fortunate to return to the Jordan Motorsports team. Last year the team put a huge effort into changing the bike so we can start 2012 at the front and race for a Championship. I have a great crew, a great bike; and it's always an honour to ride for Michael Jordan. I look forward to paying them back next year with a lot of wins."
"There's something special about Ben," said Kreig Robinson, MJM's Vice President of Corporate Relations. "He has world-class talent and is an incredibly-intense athlete. Along with Ben's laser-focused dedication and our team's support, we envisage a successful 2012."
Sudco High Performance & OEM Replacement Parts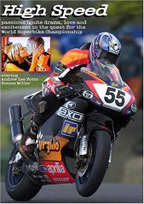 High Speed - the Movie
The best motorcycle racing movie ever made! Filmed on location at the World Superbike races , this an exciting romantic drama staring beautiful British actress Sienna Miller.
---
AMA Pro Racing and M1 PowerSports Announce Three Exciting New Events as part of 2012 AMA Pro Road Racing Schedule
DAYTONA BEACH, Fla. (December 2, 2011) - AMA Pro Racing will be working in conjunction with M1 PowerSports for promotion of three exciting new events as part of the 2012 AMA Pro Road Racing schedule. Each of the three events promoted by M1 PowerSports, formally known as M1 Entertainment, will be modeled after the highly successful AMA Pro Road Racing events that the group promoted and grew over a 10 year span at racetracks in the Southeast.

The original Big Kahuna events were known for delivering exceptional entertainment value alongside world-class racing by America's finest motorcycle road racing talent, and fans can expect that same Big Kahuna Show as M1 PowerSports returns to promoting motorcycle road racing with an expanded portfolio of AMA Pro Road Racing events in major Southeastern markets.

"M1 PowerSports is extremely excited to return to full time event promotion in 2012," said Cameron Gray, President of M1 PowerSports. "The Big Kahuna Nationals have a long and rich history in AMA Pro Racing and we are excited about our new relationship with the series. Promoting motorcycle road racing events is our passion and what we do best. We look forward to a long and fruitful relationship putting on some of the most thrilling racing events in the country."

"For much of the past three months, I have been and traveled with I-San, Danny Walker and Cameron back and forth across this country, and enjoyed every minute of it," said David Atlas, Chief Operating Officer of AMA Pro Racing. "I've gotten to know them well, and they and their staff at M1 PowerSports have proven that they know how to deliver entertainment value that goes perfectly hand-in-hand with the outstanding racing found at our events. The new events, which they will bring to our series in 2012, promise to be some of the most exciting stops on our schedule. I am so proud of their joining forces with us."

M1 PowerSports began promoting the Big Kahuna events at Road Atlanta as part of the 1998 AMA Pro Road Racing season and the series will make a return to the 2.55-mile circuit in the hills of Braselton, Ga. for the Big Kahuna Atlanta on the weekend of April 20 - 22, 2012. The track is located just 35 miles outside of Atlanta and has a rich history with AMA Pro Road Racing dating to back to Eddie Lawson's 1980 AMA Pro National Guard SuperBike victory. The series last raced at the facility in 2010, where fans witnessed Blake Young sweep the National Guard SuperBike doubleheader weekend in dramatic fashion.

"Road Atlanta has had a storied legacy of terrific top level professional two wheel racing over its 40+ years," said Geoff Lee, President of Road Atlanta. "We have been staying close with AMA Pro Racing in the hopes of being able to strike a relationship to bring their series back here soon. This could not possibly be a better way to do so. We, and our fans, are thrilled to have M1 PowerSports returning and bringing the Big Kahuna back to Road Atlanta where it began. With an event of this stature in place again we look forward to more great racing and adding many more years of 'legend and lore' to our motorcycle history at Road Atlanta."

AMA Pro Road Racing will head south after the New Jersey Motorsports Park round for the inaugural Big Kahuna Miami, scheduled for the weekend of September 21 - 23, 2012 at Homestead-Miami Speedway, which is located south of Miami in Homestead, Fla. As fall weather begins to draw in across the country, fans will find the Miami area a tropical oasis while being treated to an entertainment spectacle from M1 PowerSports and the stars of AMA Pro National Guard SuperBike, AMA Pro Daytona SportBike, AMA Pro Motorcycle-Superstore.com SuperSport and the AMA Pro Vance & Hinex XR1200 Series.

"We are thrilled to partner with M1 PowerSports to bring the AMA Pro Nationals to Homestead-Miami Speedway," said Speedway President Matthew Becherer. "Our track will be active more than 280 days in 2012, and this event - featuring the biggest motorcycle series in North America - is a great opportunity for South Florida."

Two weeks later, the AMA Pro Road Racing season will come to a close at America's newest racetrack, with the Big Kahuna New Orleans scheduled for the weekend of October 5 - 7, 2012 as the first professional motorsports event to be held at NOLA Motorsports Park. The track, which was designed by Alan Wilson, is located just 20 minutes from the historic French Quarter area in downtown New Orleans, La. The state-of-the-art facility features excellent areas for spectator viewing and is focused on making motorsports accessible to a broad range of enthusiasts across all facets of the motorsports community. AMA Pro Road Racing will hold the season-ending awards banquet in the New Orleans area on the Monday evening following the event.

"We are excited to be partnering with AMA Pro Racing and M1 PowerSports for our inaugural professional event," said Mitch Wright, General Manager of NOLA Motorsports Park. "M1 PowerSports has a proven track record of fun, fan-friendly motorcycle events and the riders in AMA Pro Road Racing put on an incredible show. New Orleans and NOLA Motorsports Park will provide the perfect place to cap off their season and have one heck of a party."

AMA Pro Road Racing competitors will have the opportunity to check out each of the new tracks before the respective event weekends in a set of official series tests. In an effort to reduce the costs associated with traveling to these tests, each will be held following an event in the same region. The test at Homestead-Miami Speedway will be scheduled for soon after the Daytona 200 event weekend and the NOLA Motorsports Park test will be held soon following the event at Barber Motorsports Park. Full details about the test events will be released at a later date.
Complete 2012 AMA Pro Road Racing Schedule:

March 15 - 17, 2012
Daytona 200
Daytona International Speedway
Daytona Beach, Fla.

April 20 - 22, 2012*
Road Atlanta
Braselton, Ga.

May 4 - 6, 2012
Infineon Raceway
Sonoma, Calif.

May 26 - 28, 2012
Miller Motorsports Park
Tooele, Utah

June 1 - 3, 2012
Road America
Elkhart Lake, Wis.

June 22 - 24, 2012
Barber Motorsports Park
Birmingham, Ala.

July 13 - 15, 2012
Mid-Ohio Sports Car Course
Lexington, Ohio

July 27 - 29, 2012
Mazda Raceway Laguna Seca
Monterey, Calif.

September 7 - 9, 2012
New Jersey Motorsports Park
Millville, N.J.

September 21 - 23, 2012*
Homestead-Miami Speedway
Homestead, Fla.

October 5 - 7, 2012*
NOLA Motorsports Park
New Orleans, La.

* Events promoted by M1 PowerSports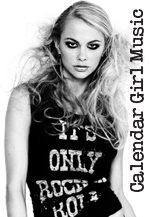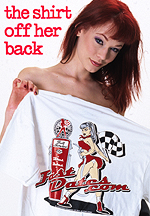 Order the Official
FastDates.com &
LA Calendar Bike Show
T-Shirts!
---
Ride with Troy Bayliss in 2012 on the new 1199 Ducati Panigale Superbike at a legenday Italian race track
Tuesday, December 27, We told you about our incredible race track expereiince with 3-time Wold Championion Troy Bayliis at Imole this past year -

DRE Troy Bayliss Racing Academy - Exclusive First Test at 180mph!

Now you too can experience it....
Ducati is again offering its Ducati Riding Experience riding courses, including what is surely the ultimate experience for any sports bike fan, riding the new 1199 superbike around one of the great Italian race circuits under the eye of superbike champion Troy Bayliss.
The courses are on Ducatis and are for all levels of riding ability from beginners upwards, starting out on the Monster 796.
Prices range from 450 euros up to 2100 euros for an 1199 at the Troy Bayliss Academy, and the circuits used include Imola, Mugello, Misano and Monza.
The cost includes the bike and fuel, while riding equipment can be rented if you don't have your own. However, you do need to arrange flights and accommodation. Complete information on Ducati.com