This Month in the Fast Dates World Superbike Calendar ....
Calendar Kittens Jennifer and Britney snuggle up together with Chris Redpath's / www.MotoGPwerks.com
custom Suzuki Katana streetbike which took 1st Place Sportbike at our 2010 LA Calendar Motorcycle Show.
You'll find this incredible bike and the beautiful Kittens feature in the Calendar Bike Garage
with full specifications and screensaver size pictures.
Order the 2012 Fast Dates Calendar • Calendar Screensavers in Members Corner
---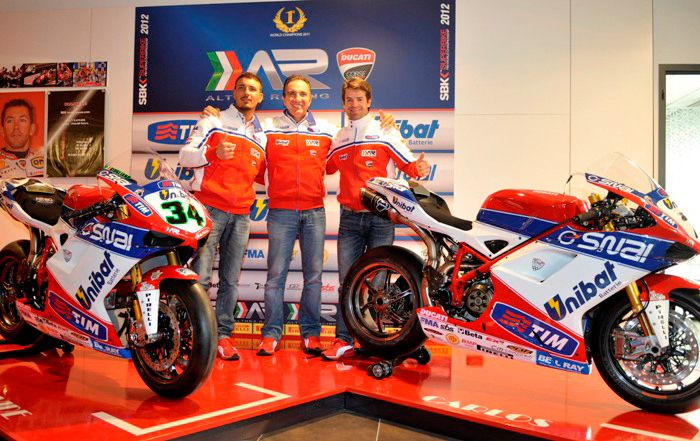 From left: David Giugliano, Genesio Bevilacquq, Carlos Checa.

Althea Racing Presents its 2012 Superbike Team ahead of the Season Opener
Civita Castellana, Italy, Wednesday 1st February 2012: Althea Racing today took the opportunity to officially present its 2012 World Superbike outfit to sponsors and members of the press at the team's headquarters in Civita Castellana.
Later this month the 2011 World SBK Champions will be back in action at the opening round of the 2012 World SBK Championship, but before embarking on what will be an inevitably challenging journey, team manager Genesio Bevilacqua, riders Carlos Checa and Davide Giugliano and team members were all on hand to officially launch the season and unveil the new livery of the Ducati 1198 machines.
Key sponsors, including representatives from Unibat, TIM and SNAI, were present for an informal lunch followed by the formal presentation, during which team members and riders spoke about their expectations for the coming season. Also on stage were special guests including Paolo Flammini, CEO of Infront Motor Sports, Paolo Ciabatti, General Manager of Infront Motor Sports, and Ernesto Marinelli, SBK Project Director for Ducati. The event was attended by many members of the national and international press with guests also having the chance to view Genesio Bevilacqua's extensive private bike collection, housed at the same location.
Genesio Bevilacqua, General Manager of Althea Racing spoke about his team's objectives going into the new year: "I'm very happy to officially present our 2012 line-up. As you know, our confirmed riders are SBK champion Carlos Checa and Davide Giugliano, a rising talent. We thank all of our sponsors, and particularly Unibat, SNAI and TIM, as it is thanks to them that we are able to embark on this adventure. We start the season with high expectations, having won in both the Superbike and Superstock categories last year. We know it won't be easy as the competition is very strong but we will do our best to repeat last year's incredible performance, knowing that we can count on the experience gained by our men in the field during 2011. We hope that this experience will help us to do even better than last year."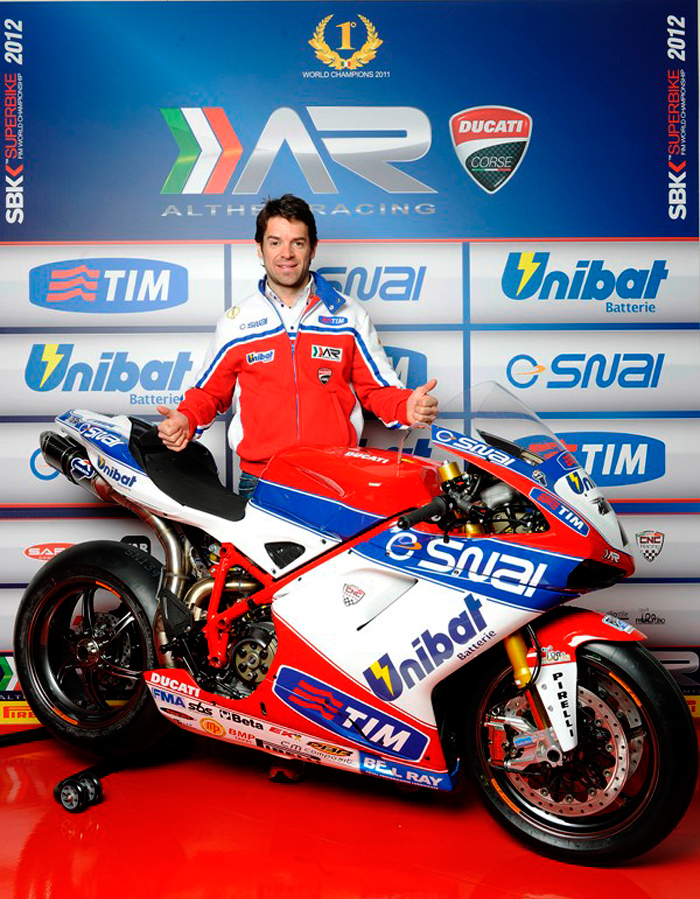 Carlos Checa, the 2011 championship winner, knows that competition will be stiffer than ever this year but is confident as he sets about defending his title: "I prefer not to say too much, it's impossible to make predictions when it comes to racing! We do know that this coming season will be tough, there will be stiff competition and we will fight with more or less the same bike as in previous seasons. Having said that, I am confident and can't wait to get back on track with my team – it goes without saying that we will do our utmost to defend the title!"
Having demonstrated his potential by winning the 2011 Superstock 1000 FIM Cup with Althea Racing, Davide Giugliano makes an important step up to the Superbike class this year and relishes the chance to compete in such a strong field:
"I hope to be strong right from the start. I'm riding the championship winning bike and am part of the championship winning team so I don't have any excuses really! I realize that I need to get straight down to work and learn fast if I want to start seeing the results."
The Althea Racing team leaves for Phillip Island, Australia next week, and will participate in final testing sessions before preparing for Round 1 of the 2012 World SBK championship, taking place at the same track over the weekend of 24-26th February.
---
Mule Motorcycles Triumph Cafe Bike Calendar Shoot with Calendar Kitten
featured in new Sudco Ad Campaign produced by Gianatsis Design

Los Angeles, CA, Jan 20th - A recent FastDates.com Calendar shoot by Jim Gianatsis with beautiful model, former Miss Teen Utah Liz Leyda is also being featured in a the new 2012 marketing campaign for one of Gianatsis Design Associates long-time motorcycle industry clients, Sudco International. Sudco is a world-wide distributor of motorsports replacement and performance parts, and is well known for their Sudco Mikuni and Keihin High Performance Carburetor Kits for current and classic Japanese and European motorcycles.
Jim Gianatsis photographed Liz with some really cool custom Triumph Streettracker and Cafe Bikes built by Richard Pollock of MuleMotorcycles.net. Also look for our shoots with Liz and the bikes to be featured now in in the Calendar Bike Garage, in an upcoming edition of Cafe Racer magazine, and of course, in the upcoming FastDates.com Calendars. The two Pollock built bikes feature the new generation, but retro style air-cooled Triumph Bonneville motors with Sudco's Keihin FCR39 Performance Carburetor Kits to increased power and throttle rsponse.
The theme of one of the Mule Motorcycle Calendar shoots was to have model Liz posing next a Mule Streettracker dressed as a car hop diner waitress carrying a food tray with a burger, fries and a milk shake. Then the same photos, but the pictures cropped-in tighter on Liz and her food tray holding two different size hamburgers would be used in the new Gianatsis Design created Sudco ad campaign "Big and Small". The concept of the new ad campaign being to let motorsports dealers know that "Sudco always teats you as our most important customer, whether the order is Big or Small".
You can see the complete Gianatsis Design Associates produced 3-part Sudco ad campaign in dealer publications and on the www.Sudco.com website. Visit the Sudco.com website to view the Sudco Main Products Catalog featuring a compete line of stock replacement and high performance parts, including Keihin and Mikuni Carburetors, for dirt bikes, street bikes, ATV's and personal watercraft. The Catalog is also easily viewed digitally on their website. Sudco International, 2410 South Sequoia Drive, Compton CA 90220. Ph 1-310-637-8330 / / www.Sudco.com
Below: New 2012 LA Calendar Bike Show ad with Liz Leyda and a Mule Motorcycles Triumph Bonneville Cafe Racer.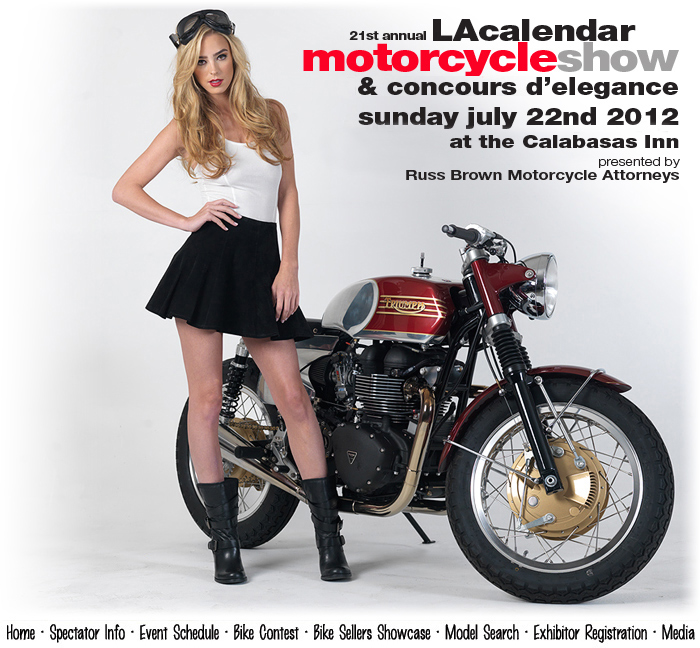 The LA Calendar Show is Moving for 2012!

Russ Brown Motorcycle Attorneys present the
21th Anniversary Celebration! Sunday July 22nd 2012
Los Angeles Calendar Motorcycle Show Concours d' Elegance
Calabasas Country Club, Calabasas, California
Los Angeles, January 10th 2012 - Join us for a beautiful new location in the tree shaded grass hills of the Santa a Mountains, a New Show Day, and Low Admission. The 2012 LA Calendar Motorcycle Show moves from the Queen Mary, Long Beach where it has been held the last 10 year, to the exclusive Calabasas Country Club and Golf Course in Calabasas, California on Sunday July 22nd, 10am -6pm. The Calabasas Country Club is in LA County, nestled in the beautiful Santa Monica Mountains, between the popular motorcycle weekend meet-up locations, the Sagebrush Cantina and the Rock Store, located at the Calabassas Parkway exit off Hwy 101, at the west end of the San Fernando Valley in NorthWest LA County.

The 2012 Calendar Bike Show continues its now 21-year tradition as the premier outdoor streetbike event in America with Celebrity Builders, the upscale Calendar Bike Building Championship, selected Vendors and Exhibitors, Calendar Girl Music live performances, and now a Concours d' Elegance. As always the Show marks the world premier of next year's new 2013 FastDates.com Motorcycle PinUp Calendars featuring the world's top roadrace and custom motorcycles with the beautiful Calendar Kittens also featured in the Calendars in attendance at the Show.
With the dramatic change in the motorcycle market the last few years, the Calendar Show is broadening its focus from the American V-Twin custom market which had so dominated bike events the past ten years, but has now been so affected by the economic down turn. The Show will now include the growing Collector Bike Market with Exhibitors and Bike Show classes for classic European, British and Japanese motorcycles, along with American V-Twins. Show Entries will be placed in a Concours d' Elegance display throughout the venue on grass and patio walkways under shade trees at the Calabasas Country Club overlooking the golf course. The Country Club also offers Snack Bar, Liquor Bar and Indoor Dining.
The Calabasas Country Club and Course is part of the Beverly Hills Country Club and Golf Course Group, and offers one of the premier golf courses on the west coast. If you are a golfer you might want to bring your clubs and play a Round or try out the Putting Green and Driving Range. during the weekend. While hard core motorcycle enthusiasts might like to start their morning at the legendary Rock Store on Mulholland Hwy for breakfast, spend the day at the Calendar Show, then wind down (or party up) in the late afternoon at the Sagebrush Cantina just down the street.
The 2012 LA Calendar Motorcycle Show & Concours d' Elegance offers $20 Spectator Admission the day with Free Parking. $30 Admission with Lunch and Beverage. $40 Bike Contest Entry and Admission for Owner with Lunch, and $10 each per additional Bike Contest Entries. The Calabasas Country Club is located at 4515 Park Entrada, Calabasas, CA 91302 / Ph 818-222-8111 / www.CalabasasGolf.com
For additional information and Advance Ticket sales go to at www.FastDates.com/BIKESHOW.HTM. Advance Ticket Purchase and Contest Registration is recommended as event capacity is limited.
---

Nick Inestach (left) on the cafe Desmo stagewith comedian Alonzo Bodden (right) and his Best of Show winning Ducati 1098 Superbike custom built by Nick Anglada Originals and featured on the TV show Cafe racer.
Pro Italia Motorcycle Show 2011
By Jim Gianatsis / photos by Jim Gianatsis - Click on any Picture to Enlarge

Montrose, CA, October 2011 - Pro Italia Motorcycles, located in the beautiful little village of Montrose in the foothills to the San Gabriel Mountains above Glendale/Los Angeles, California is one of the premier Italian motorcycle dealers on the West Coast. Their motocycle lines include Ducati, MV Agusta, and Aprilia, and just recently the new Buell Sportbikes. Each year in October as the summer and the World Championship racing schedule cools down, they hold their annual Cafe Desmo motorcycle show on the closed off street alongside their dealership. This year Pro Italia's managing partner/owner Bill Nation went all out to make Cafe Desmo the best year with an incredible turnout of beautiful custom, stock and collector Italian, Japanese and British bikes, and related vendors. Pro Italia Cafe Event Coverage HERE
---



MotoGP Presason Tests in Malaysia Test sees Stoner Reigning Supreme
Sepang, Mayalasia, Feb 2nd - The third and final day of the Official MotoGP™ Test concluded on Thursday at Sepang, with Casey Stoner breaking under the 2 minute mark on just his second lap out to dominate the field by over half a second.
The first on-track MotoGP action of the year concluded on Thursday at the Sepang International Circuit, with the new 1000cc machines noticeably quicker than the 800s of last year as the top four paced under the circuit's best lap set by Valentino Rossi in 2009.
Casey Stoner was half a second clear of the rest of the field on his Repsol Honda RC213V, with Jorge Lorenzo and Dani Pedrosa his closest challengers the first part of the day, though an afternoon rain storm halted any attempts to catch up with the World Champion and all lap times from the morning remained unchanged.

Stoner was the pace man laying down a time of 1'59.607 on just his second lap of the day, over a second quicker than his best lap from yesterday. He and team-mate Dani Pedrosa focused on testing suspension settings and a new clutch, with the Spaniard setting the 3rd fastest lap of the day with 2'00.256, an improvement of 1.252 from Wednesday.


Factory Yamaha riders Lorenzo and Ben Spies successfully found base set ups for their YZR-M1s, focusing on chassis balance and electronics to manage the increased horsepower of the 1000cc bikes. Lorenzo's best effort was 0.591s behind the top time of Stoner, with Spies landing fourth and 0.888s from first before ending the day early following a minor crash on one of the Yamaha test bikes.

The Test concluded on a high note for the Ducati Team with Valentino Rossi moving up two spots in the ranks to fifth fastest, bettering his time by over a second from yesterday and happy with the changes to the front end of the GP12 thus far, as confirmed by Ducati Corse General Manager Fillipo Preziosi, who stated: "This test was mainly focused on understanding if this bike is better in the front and I can say that it is."
Nicky Hayden was only able to complete a couple of laps in the afternoon due to weakness in his injured shoulder hindering his ability to hold onto the 1000cc bike with any corner exit headshake. The American confirmed that he will ride at the Jerez Test along with the CRT prototypes before the second Official Test at Sepang later this month.

The Pramac Racing Team wrapped up a successful Test with rider Héctor Barberá, who bettered his time from yesterday by eight tenths, breaking into the 2 minute mark with a best lap of 2'00.929 as he worked on testing new Bridgestone tire compounds. The Spaniard was two tenths ahead of British Cal Crutchlow (Monster Yamaha Tech 3) who had a minor crash just after 11am that set his thus far rapid progress back slightly. Italian Andrea Dovizioso wrapped up his second successful test aboard the 2012 Yamaha M1 ranking jut behind team-mate Crutchlow with a best lap of 2'01.257.

Álvaro Bautista was satisfied with the three day test, and today quickened his pace on the Honda of the Gresini Team by sixth tenths, while newcomer Stefan Bradl put in another solid day's work on the LCR Team Honda and the Moto2 Champion concluded his third day of testing with the 11th fastest time (2'01.894) while trying out tires as well as making one more back to back chassis comparison in the morning.
Karel Abraham (Cardion AB Motoracing) put in the 12th quickest time while testing tires on his GP12, while NGM Mobile Forward Racing's Colin Edwards worked on diagnosing chatter issues.The Texan's time of 2'04.722 put him 15th, while Avintia Racing's Iván Silva and replacement rider Jordi Torres completed the times after recovering from their engine problems of the day before.
Ducati Team completes first winter test at Sepang
The first winter MotoGP test finished today at Sepang International Circuit with a day that was affected by rather variable weather conditions, with intense heat in the middle of the day and a shower that cut short the planned work schedule at 5:25 p.m. Nicky Hayden had already finished riding around noon after having tried riding with heavy taping on his painful left shoulder. Still lacking the necessary strength to push hard, he and the team agreed it was best to finish early. As for Valentino Rossi, he continued until the rain arrived, finishing the session with the fifth-best time.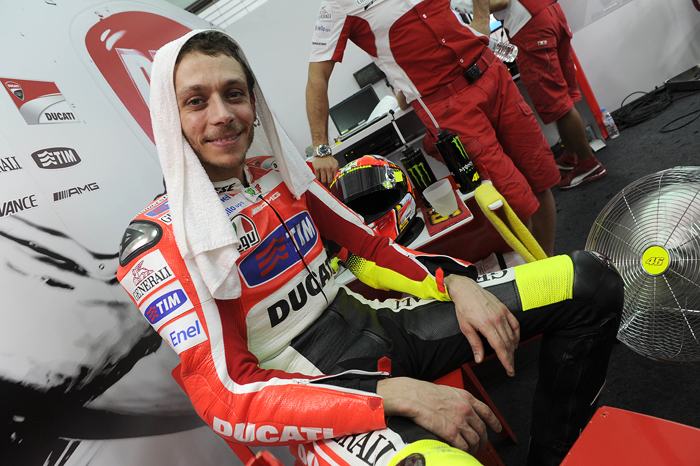 Valentino Rossi (Ducati Team) 5th, 2:00.824 (42 laps)
"We on the team are all happy with how this test has gone, especially today. With a 2:00.8, we're starting to get to a decent time. The two Hondas and the two Yamahas are still ahead of us, but we consider this test to be a starting point. The most positive things we've achieved are that the front now lets me ride a little more as I'm able, that the bike reacts well to changes and that we have very clear ideas on what's still missing. In particular, if we manage to improve the bike's behaviour on acceleration, we'll be able to take a consistent step forward. I know that the work has never stopped at Ducati, and now with the information we've gathered, they'll keep working on the areas that we've identified. That might take a while, but there's still some time before the first race. We have to keep improving, so we're not getting too excited, but I'm pleased with how things have gone so far."

Nicky Hayden (Ducati Team) 10th, 2:01.729 (19 laps)
"Obviously, I'd like to have done more. I can't really say it was a real test for me, but I did a few laps each morning in order to at least get a feel for the new bike, get a little data and understand a couple of things. Even in that limited time, I was able to make small improvements and go quicker each day. Ducati did an amazing job with this bike in a short amount of time. It's smoother than any other Ducati I've ever ridden, it looks slick and it's good to work on. It's got good power, and the front end is working well, but with the extra power, now we've got to find better rear traction at the first touch of the throttle. With the few adjustments we've made, everything seems to be going in a good way, so now I just need to get healthy."
---
Edelweiss Introduces new affordable Triumph Triday European Tours in June 2012
Dec 15th 2011 - Enjoy the world's largest gathering of Triumph motorcycles on the Tridays Tour Newchurch. The Triumph Tridays, the biggest Triumph motorcycle meeting in the world is thedestination for these tours. The town of Neukirchen in Austria even changes its name into Newchurch for this special event.
Edelweiss World Tours and Triumph Motorccyles have gotten together to offer motorcycle enthusiasts a 4-Choice range of very affordable tours to attend the world's largest gathering of Triumph enthusiasts called Triday at the town of Neukirchen in the Austrian Alps. The tour dates range between June 17th - 29th of 2012. Three of the Tours start at the Triumph Factory in Hincky, England, where you'll take a factory tour and pick up a new Triumph motorcycle before. From there you'll head for the English Channel, catch a ferry boat at Dover to Calais in France, then travel acrosscentral Europe through Belgiumm Germany, Austria and Switzerland. You can choose to end the tour at Neukirchen, or return back across the Alps and Europe on a different route to the Triumph factory in England.

Along the way Edelweis will provide a route Tour Guide for your group, the Channel ferry ride, overnight accomodations in comfortable hotels, and morning breakfasts. Tours are priced at US $630 for 4 days to $2,520 for the full 13 days, plus the rental motorcycle (a Triumph Tiger 800/XC with other models on request) cost of $2,210 delivered to tour start hotel and return at tour end hotel.

For complete information and to book your reservations visit the EdelweissBike.com website and select Tridays Tours Newchurch.
---
There's more! Go to Pit Lane News Next Page

Also Visit: Fast Dates Calendar News • Iron & Lace Calendar News
Calendar Girl News • Meet the Models • Paddock Garage

MEMBERS CORNER! Calendar Kittens, Paddock Garage, Iron & Lace Garage





MotorcycleSuperstore.com
Some of our Calendar Kittens can also at Playboy's website...



FREE! New Met-Art Model Galley Updated Daily - Stop Back Each Day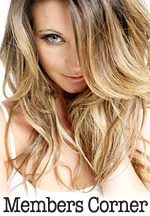 Hot Bikes, Sexy Kittens
Your Exclusive Grid Pass
also includes....
---
Order the New
2012 Calendars!
with FastDates.com Calendar Kitten, Ducati Corse Grid Girl
and Playboy Playmate
Heather Rae Young!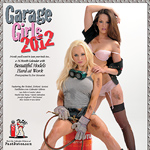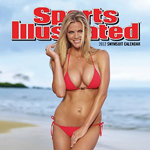 Click for even more Calendars!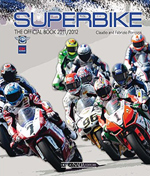 The Official SBK
2011-2012 Yearbook
These SBK Yearbooks are the Best Books Ever about World Superbike
They feature wesome color photography of the riders, bike and racing action. The feature a deailed revue of the past season in pictures and stactics, awith a detailed look at the bikes and riders.
Plus a technical look data all the bikes, a preview of the upcoming season's Championship!
We buy this every year ourselves and highly recommend it!
SBK 2011 Video Game
---
Team Pedercini Kawasaki signs 2 new rookie riders for 2012 WSBK season
January17th 2012 - The Pedercini Team is pleased to announce that it has decided on its riders for the 2012 World Superbike Championship season: Spaniard David Salom and Argentinean Leandro "Tati" Mercado.
Both riders will be on track with the Pedercini Team from the next Phillip Island test that will take place on February 13,14 and 15th February and obviously also to the official test of 20 and 21st, a week before the opening World Superbike Championship round, to be held at the same track.
David Salom was born on 16th October 1984 in Palma de Mallorca, Spain. He won the Spanish Supersport championship in 2006 and between 2007 and 2009 he participated in the Supersport World Championship. In 2009 David joined the Pedercini Team in the Superbike World Championship. In 2010 Salom returned to Supersport and last year he
closed that championship in second place with Kawasaki.
Tati Mercado was born on 15th February 1992 in Jesus Maria, Cordoba, Argentina. He won the AMA Supersport championship in 2009 and the following year he participated in the Superstock 600 European championship. In 2011 Tati joined the Pedercini team, competing in the Superstock 1000 FIM Cup and Stock 1000 Italian Championship.
The entire team is happy to see the return of both riders. Salom and Mercado already know all the team's technical staff and this will help both the riders and the team as they prepare for the upcoming season which opens at the end of February in Australia.
Donato Pedercini: "I'm extremely satisfied with the agreement reached with David Salom and Tati Mercado and I'm very happy to have the possibility to work with them again during the 2012 World Superbike championship. I know both of them very well and I appreciated their riding qualities and determination. Mercado is young and talented. He's full of enthusiasm and has a real passion for racing. I think he'll be the youngest Superbike rider this year and we will do our best to help him to adapt to our Kawasaki Superbike. Salom is still young but already has some experience. He's strongly motivated
and is on our wavelength in terms of projects and targets. We are now working hard to be ready for the first test in Phillip Island and also for the first races of the season. We are expecting a very busy season but one full of great professional satisfaction."
David Salom: "I'm very happy to say that I will join the Pedercini Team for the 2012 World Superbike championship. I know all the Pedercini team and they are professional, enthusiastic and ambitious. I want to thank the Pedercini family as they are giving me the opportunity to compete once again in the World Superbike category. I'm really looking forward to this new adventure, as staying on a Kawasaki motorcycle was very important to me. I know that, compared with 2009, the bike is now more competitive and the team also has more experience so I can't wait to get started!"
Leandro "Tati" Mercado: "I am really happy to have made this choice and proud to be competing with Team Pedercini in World Superbike. Right from the start of my career, I always considered Superbike to be the premier class and my main goal. I am honoured to remain a part of this fantastic group of people and to be joining them as part of an ambitious project. I'm also very happy to have David Salom as a teammate. I know he's an expert rider and I'm sure he'll help me as I start this new adventure in such a difficult world championship. I'll do my best to pay back the faith Pedercini family have shown in
me with some good results and technical development.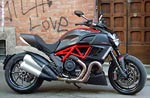 The Devil Made Us Do It!
Testing the Ducati Diavel in Italy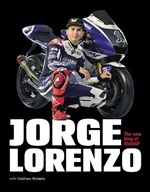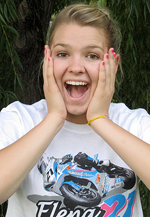 Roadracing's Fast Girl
Elena Myers Interview
Historic Racers to be Featured at Big Kahuna AMA National Road Atlanta April 20-22nd
DENVER, Colo.,January 18, 2012 - When M1 PowerSports and AMA Pro Road Racing head back to Braselton, Ga.'s Road Atlanta for the return of the Big Kahuna Atlanta, scheduled for April 20 - 22, 2012, the action-packed event featuring the stars of American motorcycle road racing will be bolstered by classic race motorcycles and former road racing champions through the addition of the Historic Moto Grand Prix to the weekend's schedule.

"The original Big Kahuna at Road Atlanta is where it all started for me," said Cameron Gray, CEO of M1 PowerSports. "With the Historic Moto Grand Prix on board for this year's Big Kahuna Atlanta, we'll be able to connect the past with the present with all of these great champions and bikes heading back to the track. I can't wait to see what they've got in store."

All weekend long, Road Atlanta's main paddock will host a large Historic Moto Grand Prix display area showcasing some of history's most iconic vintage race motorcycles. Fans are invited to get up close and personal with the bikes, which will include classics like Jamie James' famed Yamaha YZF750/1000 "Yamamonster," Jimmy Filice's factory Yamaha FZR, a replica of Eddie Lawson's Daytona-winning Yamaha FZ750 and many, many more.

"Fans not only have the chance to see an amazing collection of motorcycles, but also the former champions of the sport that made their careers racing on or against them," said Bill Brown, former AMA Pro racer and founder of the Historic Moto Grand Prix. "With close to a dozen Yamahas and pushing upwards of 30 people interested in participating, this is sure to be one of the best opportunities we've had to share our love of motorcycle history with the fans."

During the lunch hour each day, some of the biggest names in the history of the sport will be reunited with the vintage machines for a series of on-track demo laps. The guest list reads like a who's who of American champion riders, including Jamie James, 1989 AMA Pro SuperBike, 1989 AMA Superstock, 1994 AMA Pro SuperSport and 1990 Battle of the Twins Grand Prix Champion; Scott Russell, 1992 AMA Pro SuperBike and three-time AMA Superstock Champion (1990-1992); David Sadowski, 1990 AMA Pro SuperSport Champion; Eric Bostrom, 2001 AMA Pro SuperSport, 1998 AMA Formula Xtreme and 1997 AMA Supertwins Champion; Jason Pridmore, 2002 AMA Formula Xtreme and 1997 AMA Superstock Champion; Rich Oliver, five-time AMA 250 GP Champion (1994 - 1997 and 2003); Jimmy Filice, 1991 and 2001 AMA 250 GP Champion; Tom Kipp, 1992 AMA Pro SuperSport and three-time AMA Superstock Champion (1994, 1995 and 1999); and Thomas Stevens, 1991 AMA Pro SuperBike Champion. Other notables in attendance will include Michael Barnes; John Long; Richard Chambers; Henry Degouw; technicians Knobby Clark; Steve Johnson and Jim Leonard.

"I can't wait to get back to Road Atlanta, it's always been one of my favorite racetracks because you can air it out there a little bit; it's a fun place to ride," said Jamie James. "I'm really looking forward to being around all my old racing friends. None of us have competed in a long time and all of that is pretty well behind us, so we can just get out there on the track and enjoy each other's company and have a little fun. It's going to be kind of different to be around that same group of guys and not have to be all serious; it'll make for a real fun day. Most of them are characters anyway; you have to be a little bit crazy to race these things for a living."

"It's been quite a few years since I've been on track at Road Atlanta," said Rich Oliver, who plans to ride the two-stroke twin-cylinder Yamaha TZ350 during the event. "I am absolutely looking forward to taking a few more laps on a vintage TZ Yamaha. It's going to be a really neat experience for me to get out there on one of my favorite tracks and wave to the fans."

"It's hard to believe that the bike that I qualified on for Daytona is considered vintage, man do I feel old," said David Sadowski. "It's going to be nice for all of us old cronies to get to spend 30 to 45 minutes during the lunch hour to speed these bikes onto the race track."

Tickets for the Big Kahuna Atlanta are available now and start at just $20. Every ticket includes free parking and paddock access. For more information, visit
www.m1powersports.com/big-kahuna-atlanta

About Historic Moto Grand Prix: The Historic Moto Gran Prix (HMGP) is organized and led by former AMA Pro racer Bill Brown. It is designed as an alternate forum for both acknowledged classics like Manx Nortons and MV Agustas, and is also looking to draw more recent "classic" racers including the likes of Yamaha's legendary water-cooled, two-stroke TZ750 as successfully raced by the like of Giacomo Agostini, Kenny Roberts and Dale Singleton. Home-built and replica race models are highly encouraged to join! HMGP is the perfect place to share motorsports history of many genres and organize truly world-class gentleman's racing. There are still opportunities to be featured as part of the Historic Moto Grand Prix display area at the Big Kahuna Atlanta, anyone with a classic/vintage race motorcycle that is interested in participating should contact Bill Brown at 404-379-6091.

About M1 PowerSports, formerly M1 Entertainment: A Denver-based company, M1 PowerSports has been working in motorsports for over 16 years. Originally spawned from Daniels Corporation under the name FAST, the fledgling company was heavily involved in television production for car and motorcycle racing. With the birth of Speedvision, FAST morphed into Race Promotion Management (RPM) and is now operating as M1 PowerSports with many of the same staff still in place. We still sell advertising for Speed, sell merchandise under the brand Moto 1 and promote our own events, keeping us busy year-round! For more information, please call 303-377-3278 or email info@m1powersports.com.
Sudco High Performance & OEM Replacement Parts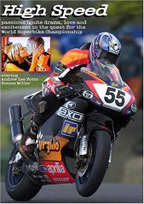 High Speed - the Movie
The best motorcycle racing movie ever made! Filmed on location at the World Superbike races , this an exciting romantic drama staring beautiful British actress Sienna Miller.
---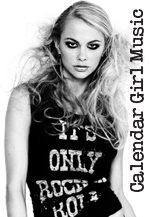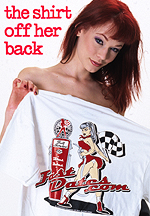 Order the Official
FastDates.com &
LA Calendar Bike Show
T-Shirts!
---