Jim Gianatsis
Editorial Director

Send Letters & News to:
Contact @ FastDates.com

Friend Us on Facebook
SBK & MotoGP Press Offices
Kel Edge, Julian Thomas
Fabrizio Porrozzi
Gold & Goose, Max Oliana
Contributing Editors
& Photographers

MySpace.com/FastDates.com

Find it Fast! Bikes • Babes
Builders • Racing News: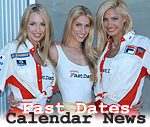 ---

Click for Pit Board Features
Pit Board
Past Season News,
Races and Feature Stories
2012/13 RACE CALENDAR & EVENT REPORT INDEX

2013 World Superbike
Season Preview
DATE/REPORT TRACK LINK
Feb 24 Phillip Island AUS
April 14 Spain, Aragon
April 28 Netherlands, Assen
May 12 Italy, Monza
May 26 GB, Donnington
June 9 Portugal Portimao
June 30 Italy, Imola
July 21 Russia, Moscow
Aug 4 GB, Silverstone
Sept 1 Germany, Nurburgring
Sept 15 Turkey, Istanbul Park
Sept 29 USA, Laguna Seca
Oct 6 France, Magny Cours
Oct 20 Spain, Jerez
All Rounds include Superbike and 600cc Superstock except USA is Superbike only.
European rounds also Include 1000cc Superstock.
2013 MotoGP
DATE/REPORT TRACK LINK
Apr 7 - Qatar – Doha Losail
Apr 21 - Americas, Austin TX
May 5 - Spain, Jerez Frontera
May 19 - France, Le Mans
June 2 - Italy, Mugello
June 16 - Catalunya,Catalunya
June 29 - Netherlands,AssenTT
July 14 - Germany,Sachsenring
July 21 - USA, Laguna Seca (Only MotoGP class)
Aug 18 - USA, Indianapolis
Aug 25 - Czech Rep, Brno
Sept 1 - GB, Silverstone
Sept 15 - SanMarino Misano
Sept 29 - Aragon Motorland
Oct 13 - Malaysia, Sepang
Oct 20 - Australia, Phillip Is
Oct 27 - Japan, Motegi
Nov 10- Valencia, Ricardo
2014 MotoGP
DATE/REPORT TRACK LINK
Mar 23 - Qatar – Doha Losail
Apr 13 - Americas, Austin TX
Apr 27 -   Argentina
May 4 - Spain, Jerez Frontera
May 18 - France, Le Mans
June 1 - Italy, Mugello
June 15 - Catalunya,Catalunya
June 28 - Netherlands,AssenTT
July 13 -   Germany, Sach Ring
Aug 10 - USA, Indianapolis
Aug 17 - Czech Rep, Brno
Aug 31 - GB, Silverstone
Sept 14 - San Marino, Misano
Sept 21 - Aragon Motorland
Sept 28 - Brasil, Nelson Piquet
Oct 12 - Malaysia, Sepang
Oct 19 - Japan, Motegi
Oct 26 - Australia, Phillip Island
Nov 9  - Valencia, Ricardo
2013 AMA Superbike
DATE/REPORT TRACK LINK
Mar 14-16 Daytona FL
May 31-Jun 2 Road America WI
June 21-23 Barber, AL
July 12-14 Mid-Ohio
July 19-20 Laguna Seca CA
Aug 2-4 Miller MSports, UT
Aug 16-18 Indianapolis IN
Sept 13-15 New Jersey
Sept 27-29 Laguna Seca CA
2013 British Superbike
Click Date for Race Report
DATE/REPORT TRACK LINK
April 5-7 Brands Hatch Indy
Apr 12-14 Thruxton
May 4-6 Oulton Park
June 14-16 Knockhill
July 5-7 Snetterton
July 19-21 Brands Hatch GP
Aug 9-12 Oulton Park
Aug 24-26 Cadwell Park
Sept 6-8 Donnington Park
Sept 20-22 Assen
Oct 4-6 Silverstone GP
Oct 18-20 Brands Hatch GP
May 26-Jun 2nd 2013 Isle of Man TT, UK
---
New Sportbike Index
• Aprilia Index
• BMW Index
• Bimota Index
• Ducati Index
• Foggy Petronas
• Honda Index
• Kawasaki Index
• KTM RC8 Superbike
• MV Agusta
• Poggipolini Millona
• Poggipolini Nera
• Roehr Superbike
• Suzuki GSXR Index
• Vyrus Superbike
• Yamaha Index
Editorial, Bike Tests
News Features

• 2013 LA Calednar Motorcycle Show - Hot Bikes and Kittens!
• MV Agusta Brutale Corsa 1090 Naked Streetfighter
• 2014 FAST Digital Magazine and Calendars World Premier!
• MV Agusta 2014 F3 800cc Superbike - Perfect
• FastDates.com Calendar Video Shoot - Kelsey and Jessica
• The Unrideables! - Incredible
2-Stroke MotoGP Documentry
• Pirelli Angel GT Tire - World Superbike Tech for the Street
• World Superbike 25 Years - Tribute to Flammini Brothers
• 2013 MV Agusta F4RR Superbike
• MV Agusta Factory Visit Movie
• 2013 Ducati 1199R Superbike • Hypermoto 821
• Extreme Cooley - Suzuki Katana Superbike & Calendar Show Bikes
• Troy Bayliss Race Academy School Misano & Paris 2012!
• Ducati 1199 and Multistrada 1200 Performance Modifications
• EICMA 2012 International Motorcycle Show Milan
• BMW HP4 S1000RR Superbike Track Day Weapon
• 2012 LA Calendar Bike Show Japanese Builder Best of Show
• World Superbike Changes to Pirelli 17-Inch Wheels for 2013
• World Ducati Week 2012
65,000 of the faithful at Misano
• Ducati 1199RS 2013 World Superbike Part One & Part Two
• 2012 Honda CBR1000RR
• Editorial: World Championship Roadracing in USA - Will it Survive?
• Fast Dates Calendar Shoot at Miller 2012 World Superbike
• Quail Motorcycle Gathering 2012
• Pirelli Diablo SuperCorsa - Superbike Tires for the Street!
• Ducati 1199S Panigale Track Ride
• 2012 World Superbike Preview
• Verona Italy Bike Show -
Cool Customs and Sporbikes
• Pro Italia Cafe Desmo Coverage
• Ducati's Monocoque Design Dilemma - To Frame or Not?
• Manuela Raffaeta
Marco Melandri's Girlfriend!
• Ducati 1199 Panigale Feature
• EICMA 2011 Motorccycle Show
• Elena Myers - Teen Roadracer
• Ducati 1199 Panigale
Most Advaced Superbike Ever
• Marco Simoncelli Tribute -
Death of a rising MotoGP Star
• New Ducati Superquadro 1199 Engine - 195 hp for the Street!
• Elena Myers - Teenage Dream Girl Roadracer
• 2011 LA Calendar
Motorcyle Show
• NCR D16! OMG 240hp / 316 pounds!
• Ducati Diavel Test in Italy! Superbike meets Custom
• DRE Troy Bayliss Academy Exclusive First Test at 180mph!
• NCR Factory / Poggopolini
Ducati Racing Bikes and Parts
• Fox Factory Superbike Shox
The choice of Champions
• Mission R Superbike!
Electron Powered racer!
• Brammo Electric Sportbike
• Hansen Dam British Bike Meet Biggest Brit Bike meet in USA
• Valentino Rossi / Yamaha M1 Seminar with the Doctor
• Shorai Lithium MCBattery GoodBye Lead & Acid
• EICMA 2010 International Motorcycle Show - Bikes Girls
• Taylor Momsen / The Pretty Reckless Chicks Kick ASS!
• Ducati Edelweiss Imola
World Superbike Tour to
Ducati Factory, Mueum, Store Italy & Imola World Superbike
• Yosh Suzuki GS750E 1983
The Ultimate Street Superbike!
• Fast Dates Calendar Shoot at Miller USA WSB 2010
• 20th Anniversary Fast Dates World Superbike Calendar
• 2009 LA Calendar Bike Show Hot Bikes, Beautiful Girls
• John Britten A Video Tribute
to Motorcycling's Innovator
• Heart Attack Grill - the
World's Sexiest Hamburgers!
• Roehr Harley Supebike
Silk Purse from a Sow's Ear
• Troy Bayliss Interview
3-Time World SBK Champ
• Valentino Rossi Interview
8-Time Grand Prix Champ
• 2010 Fast Dates Cal Shoot
• Baltika Beer - Worlds Best!
• DMG Kills AMA Superbike!
• BMW S1000 RR Superbike
• High Speed - the Movie
• Casey Stoner - MotoGP star
• BMW HP2 Sport
• Ducati Hypermoto R
• 2009 Fast Dates Shoot
at Brands Hatch WSB
• Calendar Bike Show 2007
• Vyrus Superbike Exotica
• Ducati 1098S Tri Colore
• Lame Ducks?
Ducati and Bayliss Too Fast?
• Edelweiss Alps Challenge
• The Game A Racer's Tale
• Interview Paolo Ciabatti
Ducati's Superbike Future
• Ducati Desmosedici RR
World's best Superbike?
• World's Fastest Indian
• Ducati DRE Track Schools
• Ducati Museum Visit
• Chris Vermeulen
Interview & Profile
• 2008 Fast Dates Calendar
Shoot at Brands Hatch
• Edelweiss Bike Trip to
France and Western Alps
• AMA Pro Racing and the
Decline of US Roadracing
• Pirelli PinUp Calendar
• MV Agusta F4-1000
Rockin' Robin's 1st test
• Ducati Racing Experience
Superbike School
• Pirelli Calendar Supermodels get naked in Rio de Janero
• Who is Ten Kate?
Private Hondas Kick Ass
• Ducati Factory Visit
• Ducati Corse Race Shop
Exclusive Visit!
• World Ducati Week
Sportbike Heaven
• Ducati 04 Desmosedici
D16 GP4 MotoGP Bike
• Torque Movie Review
with our Jaime Presley
• British Sportbike
Magazine Review
• AMA Superbike Rules
• Valentino Rossi
Biography of a Champ.
• SBK Fast Dates Girls
Our official Ducati Corse umbrella girls at Laguna
• Paris Motorcycle Show
Well Worth the Trip

Sportbike Magazines
& Pinup Calendars
A Revealing Expose!
• Crossbow Calendar 2010
• Pirelli Calendar 2010 topless!
• Pirelli Calendar 2009
• Pirelli Calendar 2006
• Pirelli Calendar 2005
• Pirelli Calendar Review
• Bike Calendar Review
• Buy Pinup Calendars
• British Bike Mag Review
Chicks That Kick Ass!
INDEX - Bring These Girls Home to Mom!
• Taylor Swift
• Kari Kimmel
• Elizabeth Nicole
• Lora Croft
• Jessica Biel
• Kristen Bell
• Maria Sharapova
• Mila Jovovich
• Kate Beckinsale
• Fast Dates Kittens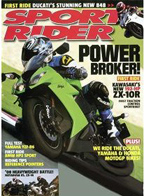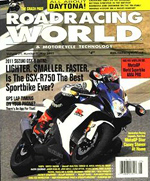 Roadracing World
63% Off! Just $1.50 a month
Cheaper than shop rags
for those messy oil spills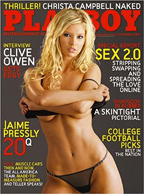 Sexiest Magazines!
Maxim, FHM, Stuff,
Sport Rider, Playboy
Cycle World and more!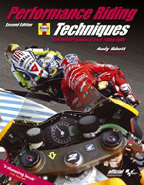 MotoGP Performance Riding New 2nd Edition!
Official MotoGP book, the second edition of this practical guide to motorcycle racing technique, aimed at racing and track day enthusiasts at all levels, has been expanded to include extra information as well as many new photographs and up-to-date quotes from MotoGP stars
.
The Making of the
Fast Dates Calendar
& World Championships
on DVD!
---
THE MARC OF GREATNESS: MARQUEZ BECOMES YOUNGEST MotoGP KING
Nov 10th - Marc Marquez (Repsol Honda RC213V) won the 2013 MotoGP World Championship in superb style at Valencia today when he finished the season finale in third place. The result secured him a historic crown – he is now the youngest premier-class king in history – by four points from Jorge Lorenzo (Yamaha) at the end of a thrilling and fascinating championship campaign.
Marquez's brilliance gives Honda its 16th riders' title, three decades after its first premier-class crown won by Freddie Spencer in 1983.
The 20-year-old's MotoGP title success is the crowning achievement of what is already a stellar career. After winning the 2010 125 World Championship and the 2012 Moto2 world title, the super-talented youngster graduated to MotoGP at the start of this year, looking to serve his apprenticeship in the world's fastest, toughest motorcycle racing series.
However, Marquez never for a moment looked like a rookie. The Spanish prodigy scored a podium finish first time out at Qatar in April, then two weeks later dominated the Grand Prix of the Americas in Texas, where he became the youngest-ever rider to start a premier-class race from pole position and the youngest to take victory in a category that's now dominated by awesome 250 horsepower motorcycles that reach 345km/h (215mph).
Marquez took both those records from another Honda hero, American genius Spencer, who had held the youngest pole record since the 1982 Spanish Grand Prix at Jarama, Spain, and the youngest winner record since the Belgium GP at Spa a few months later.
Spencer, undoubtedly one of the greatest bike racers of all time, is in awe of the young Spaniard, just like everyone else. "It's exciting to see young riders come along and make an impact!" says the man who won three World Championships in the 1980s and was the youngest premier-class champ until today. "I like the excitement he brings with his riding style and personality."
Humble and highly intelligent, Marquez kept his feet firmly on the ground despite making history. "You can beat a record," he said in Texas. "But in future, maybe another rider will win a race when they are younger than me."
Spencer is right about Marquez's riding style, which has taken MotoGP to a whole new level. His two years in the Moto2 class taught him how to get the absolute maximum out of a motorcycle and how to maintain the machine on the every brink of control. Now he has his RC213V dancing around beneath him, rear wheel sometimes in the air as he tips into corners, then burning dark arcs of rubber on the tarmac as he opens the throttle. But he isn't merely stunningly fast and extremely brave; he also has the mind of a master tactician.
His career statistics speak for themselves. He has ridden 18 MotoGP races, taking podiums in 16, including six wins, plus nine pole positions and 11 fastest laps. In Moto2 he won 16 races from 32 starts – an amazing 50 per cent success rate – plus a further nine podiums and 14 pole positions. When he was a Grand Prix beginner in the 125 category he took ten wins and 14 poles from 42 starts.
There is no doubt that Marquez's 2013 Repsol Honda RC213V perfectly suits his aggressive riding style, allowing him to attack corner apexes with a speed and commitment that few others can match. The youngster quickly developed a superb relationship with Honda Racing Corporation staff, who now know exactly what he needs to produce lightning-quick speed and race-winning consistency.
His 1000cc Honda R213CV is the latest development of Honda's MotoGP machines that have scored an amazing run of successes since the class switched to four-strokes in 2002. The 990cc RC211V won the 2002, 2003 and 2006 World Championships, the 800cc RC212V won the 2011 title and the RC213V has now secured the 2013 crown. All these machines have the Honda hallmarks of superbly rider-friendly performance and remarkable reliability. They are also rolling laboratories for the development of high-tech electronic performance and safety systems, the major R&D area in modern-day motorcycle racing.
Following Marquez's maiden MotoGP victory in Texas, his season continued with further astonishing results. He battled for the lead and finished on the podium in four of the next five races, suffering his first DNF at June's Italian Grand Prix where he crashed out while holding second place.
The mark of true greatness in any sport is how a player responds to hard times and Marquez proved his genius by immediately stepping up his performances. He finished second at the next race at Assen, despite injuries from a practice crash, and then achieved a unique run of four consecutive victories at the Sachsenring, Laguna Seca, Indianapolis and Brno, while his main rivals – team-mate Dani Pedrosa (Repsol Honda RC213V) and reigning World Champion Jorge Lorenzo (Yamaha) suffered injury woes. No rookie had ever won four in a row before, and his fifth win of the year at Brno broke another record. Previously, the greatest number of rookie victories had been achieved by Kenny Roberts, who won four races on his way to becoming the first rookie to win the title in 1978.
Marquez, by now well ahead in the title chase, won again at Aragon and then finished second at the British, San Marino and Malaysian GPs. In Australia he scored no points after being black-flagged for missing the pit-stop 'window' in a controversial two-part race, devised to solve problems with tyre longevity. At Motegi he finished a safe second behind Lorenzo, which took him to Valencia with a comfortable 13-point advantage.
By securing the title at the age of 20 years and 266 days – Marquez comfortably beat's Spencer's record. The American was
21 years and 258 days when he won the 500 world title at Imola, Italy, on 4 September 1983.
Marquez has been on the road to greatness for many years. From a normal working-class family – his father Julian drove diggers on construction sites and his mother Roser works for a logistics company in their hometown – he got his first minibike when he was four, started racing when he was five and won his first title when he was eight. His younger brother Alex also started competing and now races in the Moto3 World Championship.
The older Marquez tried roadracing soon after he started off-road competition and his talent was quickly spotted by 1999 125 World Champion Emilio Alzamora, who has been his mentor ever since, guiding the youngster with an expert hand through national racing and thence into 125s, Moto2 and MotoGP.
After twice winning the 125 Catalan crown, Marquez made his World Championship debut in Portugal in April 2008. Two months later he achieved his first Grand Prix podium, with a third-place finish in the British Grand Prix at Donington Park. His debut victory in the class came in Italy in June 2010. He won a further nine races that year to take his first world title.
Marquez might have won the Moto2 world title at his first attempt in 2011 but for an injury he sustained when he crashed due to a marshalling error at the Malaysian GP. Nonetheless he fought back to dominate the Honda-powered series the following summer, during which he signed with HRC to graduate to MotoGP with Repsol Honda.
At just 20-years-old Marquez had the world at his feet and with Honda behind him he undoubtedly has the potential to become the greatest rider in the history of motorcycle Grand Prix racing.

MARC MARQUEZ
FACT FILE
Team:   Repsol Honda
Racing number: 93
Machine: Repsol Honda RC213V
Date of birth: February 17, 1993
Birthplace: Cervera, Spain
Grand Prix debut: 2008 Portugal, 125cc
Total Grand Prix starts: 96
First Grand Prix win: Italy 2010, 125cc
Total Grand Prix wins: 32 (6 x MotoGP, 16 x Moto2, 10 x 125cc)
Total Grand Prix podiums: 55
Total Grand Prix pole positions: 37
Total Grand Prix fastest laps: 27
World Championships: 3 (MotoGP, 2013; Moto2, 2012; 125cc, 2010)

CAREER HIGHLIGHTS
2001     Catalan Motocross Champion
2002     3rd Catalan 50 Champion
2003     RACC Open 50 Champion
2004     2nd Catalan 125 Championship
2005     Catalan 125 Champion
2006     Catalan 125 Champion
2007     8th Spanish 125 Championship
2008     13th 125 World Championship
2009     8th 125 World Championship
2010     125 World Champion
2011     2nd Moto2 World Championship
2012     Moto2 World Champion
2013     MotoGP World Champion