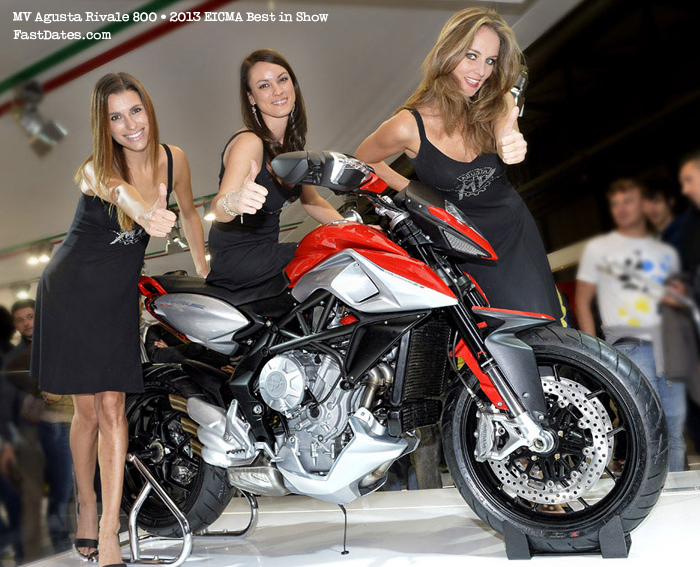 Thumbs Up! for MV Agusta's new Rivale 800, an 800cc 3-cylinder streetfighter design won the Best of Show award at this year's EICMA Show.
2013 EICMA Motorcycle Show
Milan, Italy, November 7th-10th 2013 - The 71st International Motorcycle Show, the world's largest annual media, trade and consumer event for motorized two wheeler manufacturers and accessory companies continued to excite again this year with some very exciting new motorcycle model introductions and beautiful spokesmodels. It's great to see that despite the down trodden world economy, aging buyer demographics and world ecological conditions, performance motorcycle are more the rage than ever. And in this regard the European manufacturers continue to lead the world with new bike introductions and increased sales, while the once dominate Japanese Big Four manufacturers continue to struggle with warmed over big bikes and smaller displacment enty level bikes that are 20 years to late to seduce the younger generation who no longer have an interest or the financial income to own an expensive 2-wheel toy.
Here below are some of the exciting new sportbike related introductions we're sure you'll like as much as we do!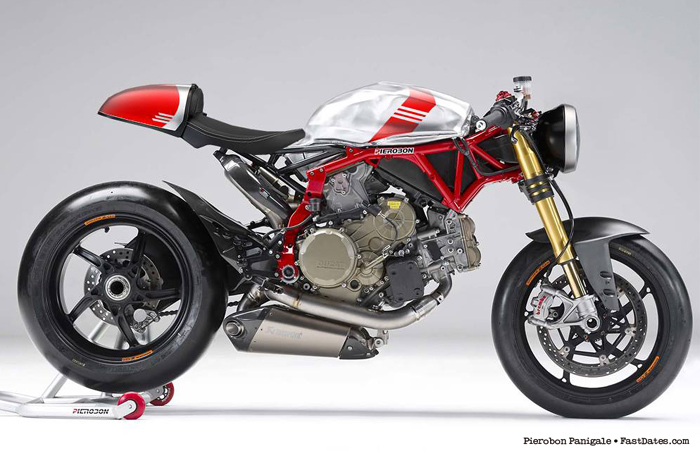 Pierobon Panigale Streetfighter
Pierobon is a motorcyle accessory manufcturer located near the Ducati factory in Bologna, Italy. They've been making aftermarket frames for vintage Ducati sportbikes for a while now, but their big reveal at EICMA this year was this complete naked streetfighter featuring an all-new trelis frame for Ducati's frameless 1199 Panigale Superbike. We think its pure sex - and as hard core Ducati enthusiasts, this is the first Ducati streetfighter we'd really like to own. No details yet on the PierobonFrames.com website when the frame kit will be released, what it includes and for what price.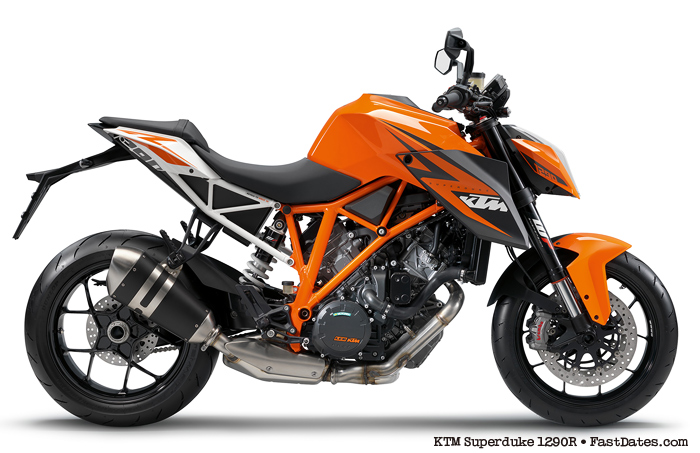 KTM Superduke 1290R / 150 Racing
The new 1290cc KTM Superduke is sure to be the biggest displacment, most nasty looking V-twin production streetfighter on the planet. And just for the race track, they're offeing a full-race 1250cc Racing homologated version that's sure to have its own race series in Europe. How sick is this!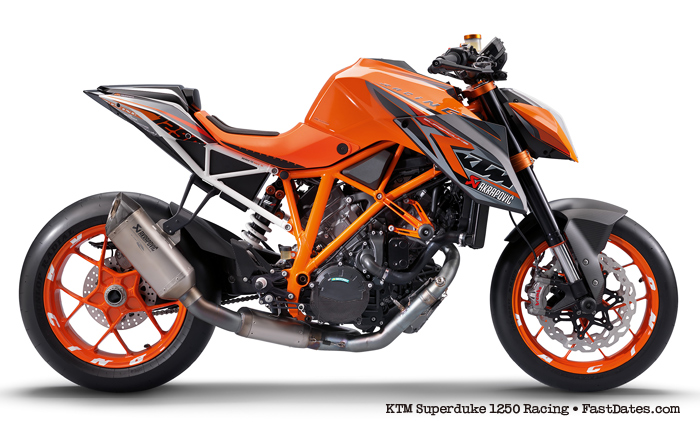 Above and below, the KTM 1250 Superduke Racing shows its stuff.
BMW R nineT – the essence of 90 thrilling years of BMW Motorrad.
For us older Baby Boomers who like the looks of the reborn cafe racer craze, but want something more comfortable, practical and reliable, the new BMW R nineT looks to be the perfect choice! Created to mark "90 years of BMW Motorrad", radiates purism and power in undisguised form, the nineT skilfully blends the boxer engine's rugged character and the design traits of various motorcycle eras with cutting-edge technology and a modular concept that offers the rider maximum scope for personalisation. Strictly reduced to the essentials, the BMW R nineT – or just nineT for short – is made all the more alluring by its hand-built feel and strong emotional appeal.

The classic roadster bike is built to cater to the many motorcycle enthusiasts who yearn for unadulterated, stress-free riding pleasure. When it came to developing the design of the nineT in particular, terms such as "puristic simplicity", "emotion" and "authentic, traditional materials" were also high on the list of priorities. Styling cues from old-school motorcycle manufacture are thus united with the very latest drive and chassis components on the nineT to produce a sensational motorcycle that is just as adept at cruising along serenely as it is at powering down country roads.
Highlights of the new BMW R nineT:
• Puristic design.
• Hand-built feel of the workmanship.
• Air/oil-cooled twin-cylinder boxer engine with a displacement of 1,170 cc. Output 81 kW (110 hp) at 7,750 rpm, maximum torque 119 Nm (88 lb-ft) at 6,000 rpm.
• Ideally suited to customisation.
• Modular frame concept with removable pillion frame and frame end-piece.
• Classic wheel suspension concept using high-quality upside-down telescopic fork at the front and paralever at the rear.
• Exhaust system with two silencers on the left-hand side, with variation options.
• Traditional wire-spoke wheels with black rims and hubs.
• Radial 4-piston monoblock brake callipers, steel-braided brake lines and floating 320 mm brake discs.
• Model plate riveted onto steering head in classic BMW Motorrad style.
• Bespoke range of special accessories made to BMW Motorrad's customary high standards of quality.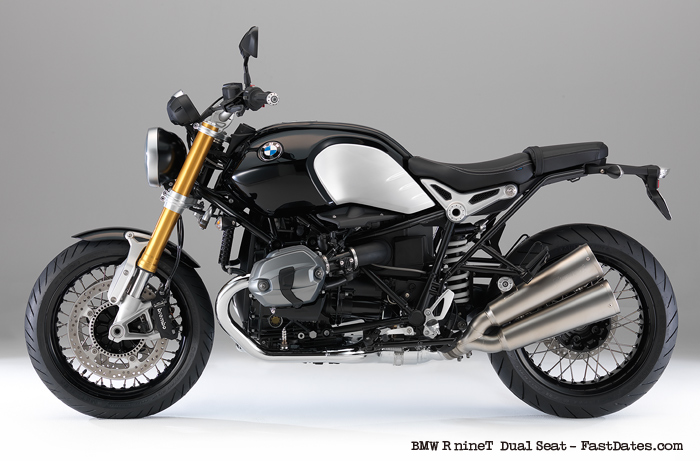 Powered by a classic boxer engine. Like the first ever BMW motorcycle from 1923 – the legendary BMW R 32 – the new BMW R nineT is driven by the classic flat twin boxer engine with its punchy response from standstill. This construction principle has been synonymous with unmistakable design, abundant torque delivery and inimitable acoustics for 90 years now. The nineT employs the 1,170 cc air/oil-cooled boxer unit. It produces 81 kW (110 hp) at 7,750 rpm and musters up a maximum torque of 119 Nm (88 lb-ft) at 6,000 rpm.
Conceived for maximum customisation. The nineT pools together the genes from 90 years of BMW Motorrad and its unique concept has been designed to keep customisation fans happy. During each stage of the puristic roadster's development, the focus was very much placed on enabling riders to tailor it to their personal preferences in a variety of ways. The choice of modifications ranges from BMW Motorrad genuine accessories to custom-made add-on or accessory parts from specialist customisers, making it possible to create a truly unique machine.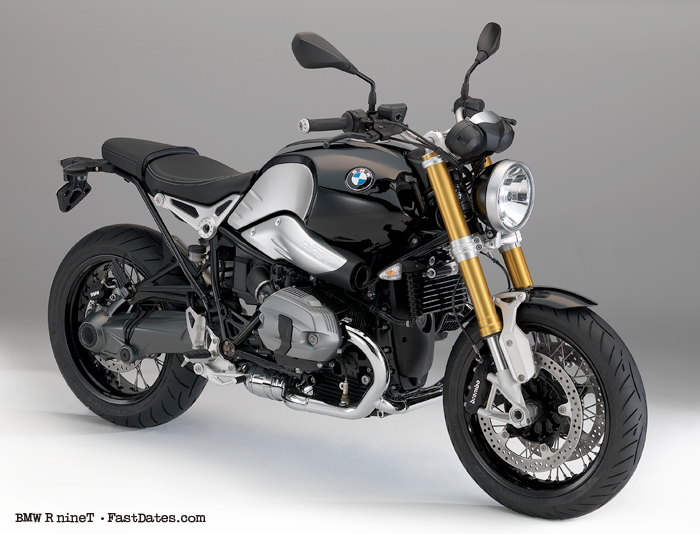 The high scope for customisation offered by the nineT is down in no small part to its special frame concept. The tubular steel spaceframe that was specially developed for the nineT incorporates the boxer engine as a load-bearing element. The frame's basic construction consists of a front frame section with integral steering head and a rear section with swingarm mounting.
The removable pillion frame allows the nineT to carry a passenger or to be set up for just a solo rider, when it cuts a truly stylish figure. Together with the aluminium tail cover available as a special accessory, this injects the nineT with a striking solo character that is reminiscent of the early café racers.

Exhaust positioned on left with twin silencers and personalisation options. The exhaust system that runs down the left-hand side with two silencers placed one above the other is fully in keeping with the concept of a classic sporty roadster. There is room for customisation here too, courtesy of the BMW Motorrad accessory range. Adding a real touch of technical finesse to the nineT, for instance, is the Akrapović unit made of titanium. By fitting a short or long connecting pipe, the silencer can furthermore be mounted in either a lowered or a raised position, radically altering the appearance and character of the nineT.
Traditional chassis design combined with high-performance technology. The telelever usually fitted on the boxer models from BMW Motorrad has been replaced on the BMW R nineT by an upside-down telescopic fork borrowed from the S 1000 RR superbike, resulting in a distinctly classic look paired with absolutely top-class engineering. The rear suspension employs the paralever single-sided swingarm in conjunction with a central spring strut.
The housing for the rear axle drive includes three mounting points that can be used to attach a bracket for positioning the licence plate and light unit on one side, for instance. What's more, the swingarm on the nineT is designed in such a way that a 17-inch wheel with a width of 6 inches can be fitted instead of the standard 5.5-inch-wide version and submitted for individual approval if applicable.

Designed as an out-and-out roadster, the nineT follows in the tyre tracks of role models from the past by featuring wire-spoke wheels with black anodised alloy, non-flanged rims, black aluminium hubs and stainless steel spokes. Radial 4-piston monoblock brake callipers work in unison with floating 320 millimetre brake discs and BMW Motorrad ABS to provide sure stopping power.
Pared-down design and hand-built feel. One of the overriding design objectives was to reduce the bodywork as far as possible in order to achieve a puristic look. The attention to detail that consistently infused the work of the designers and engineers on the nineT is a further attribute that shines through over and over again.

The sides of the 18-litre aluminium tank have been painstakingly brushed by hand and then coated. The aluminium plate with embossed nineT lettering on the right above the air intake duct is likewise befitting of the bike's hand-built feel.
The surfaces of many forged aluminium parts, including the yokes and the handlebar clamp bracket with BMW Motorrad lettering, have been glass bead-blasted and then given a natural anodised finish. The circular headlamp with the BMW emblem in the centre of the bulb cover pays homage to various role models from 90 years of BMW Motorrad.
A classic Black storm metallic paint finish with contrasting silver and metallic highlights was chosen to match the character of the nineT.

Specially designed electrical system to allow plenty of scope for customisation. The bike's electrical system has been specially configured for greater technical flexibility, thereby facilitating the installation of alternative electrical components, such as headlights or turn indicators.

Ducat's new Testrastretta powered 2014 Monster receives the Most Beautiful Bike award at EICMA 2013 with Ducati Design Engineer Diego Sgorbati in the red tie.
DUCATI
Monster instinct in 1298cc Testastretta Incarnation
Twenty-one years on from the Monster's first unveiling, Ducati now introduce the iconic model's latest generation with the 2014 Monster 1200 and 1200 S powered by the formidable, Superbike-derived 1198 Testastretta 11° DS engine. The brand new flagship of the family presents an entirely new chassis and muscular styling designed with premium components fully integrated with Ducati's latest technologies."


Evoking the exciting memories of past models such as the powerhouse S4R and S4RS, the 2014 Monster 1200 also boasts an exclusive S model with 145hp and a ride-enhancing 92ft-lb of high-accelerating torque, wrapped beautifully in a spec-impressive chassis that includes full Ohlins suspension and tips the scales at 182kg (401lb) dry weight. The base model Monster 1198 with stanard suspension is deturned to 135hp.
This is all somewhat curious as both these naked big bore Monsters have less powet than the curent 1198c Testastretta powered Ducati Multistrada rated at 150hp. We're guessing that Ducati wants to keep their Testastretta power Streetfighter as the highest power rated naked sportbike in their product line. However the 1098 Streetfighter has been discontinuedby Ducati for 2014, with just a updated 848cc Streetfighter currently available.
We can only surmise that a new 1199 Superquadro engine powered Streetfighter is in the pipeline and will be revealed very soon. We can only wish it looks as good as the Pierobon Panigale Streetfighter that premiered at EICMA, and that it will not suffer the increaed steering angle rake and extended swingarm length that the current Streetfighters have that make them near impossible to corner well.

High-spec brakes, suspension, single-sided swingarm and lightweight wheels combine with Ducati's best- yet ergonomics to offer the Italian manufacturer's most attractive Monster ever. Super comfortable and introducing an innovative adjustable seat height, the model also combines 8-level traction control, 3-level ABS and 3-level Ride-by-Wire into Ducati's user-friendly, press-button Riding Modes.

The 2014 Monster 1200 and Monster 1200 S use next generation technologies to create an enhanced rider/motorcycle relationship, delivering a high-adrenaline experience while constantly reassuring with the feeling of complete control and ergonomic integration.

Standing alongside the new flagship models, the entry-level 696 and premium mid-range 796 Monsters continue to provide a desirable way to enter the world of Ducati, with stylish Trellis frames, excellent chassis components and torque-laden, Desmodromic engines giving that unmistakable sound and character.
Superleggera - Ducati's Limited Edition New Project 1201 Production Superbike
The Bologna firm has introducd the 'Superleggera' version under the code name "Project 1201".The Superleggera (meaning superlight in Italian), is an invite-only lightweight version of the already extreme Panigale R. However the Superleggera will come with a USD $65,000 price tag making the USD $30,000 Panigale R look like a budget option. The 1199 Superleggera is the most exclusive and extreme Ducati ever made with increased engine performance over the R model, and some 28 pounds lighter.    Continued Here
Ducati also introduced this past month an 899cc Panigale Superbike powered by the new Superquadro engine design.
And that they've been sending out private invitations to previous R model owners that a new 899R model is available for ordering.
It will be interesting to see if the new Panigale 899R model will be downsized to 850cc so it can behomolocated and raced in 600 Superstock classes world wide.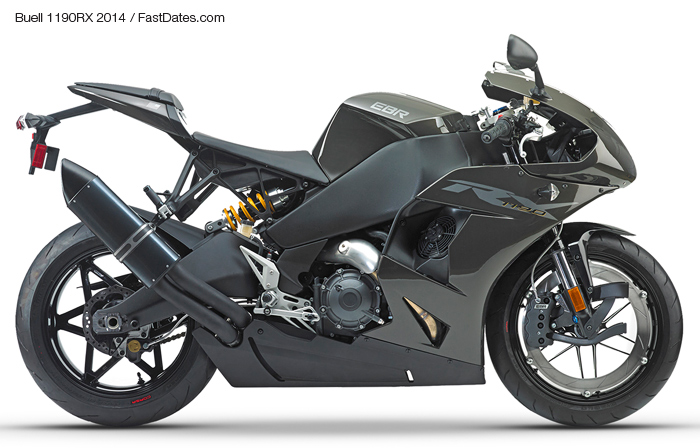 Click for Screensaver
Buell Racing EBR 1190RX for $18,995
Under wraps from the public for months, EBR finally lifted the covers on its latest creation — the 1190RX Sportbike — to a crowd of journalists gathered on Day 1 of AIMExpo in Lecture Hall W300. The new 185-hp street-legal V-Twin superbike boasts a broad, smooth powerband and weighs only 419 lbs., one of the lightest in its class. The company also announced its dealer plan for the new model, which will have an MSRP set at $18,995 and 180-day free floor planning. According to Gary Pietruszewski, vice president, global sales for EBR, "For about the price of an economy car, you can have a world-class performance sportbike."   Complete Details Here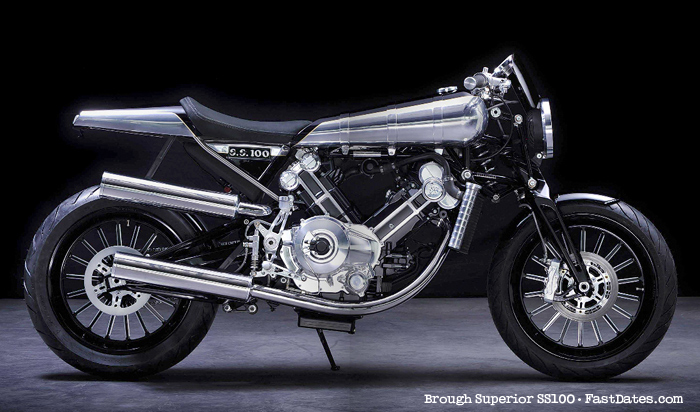 Brough Superior
Mark Upham from Australia has been building exact replicas for a few years now of the iconic and expensive Brough Superior motorcycle from the 1920s. Recently he seems to have gotten some big bucks investor financing as he is now set on world domination, first with a new GP class Moto2 race bike he revealed to us a few months ago, and now with an all new SS100 Brough Superior production bike. This is the bike Upham thinks Brough would be buiding today in the 21st Century if the company had survived the last 70 years. At a price of $75,000 each it will be interesting to see how many wealthy collectors will wanted one of these parked in their museus next to their original 1926 Brough Superior SS100.

To find out more about Brough Superior and their old and new bikes, Check out the really cool
Brough Superior Online Digital Magazine
---
NEW! FAST 2014 Digital Calendar Magazine Yearbook
The Bikes, the Builders, the Riders, the Kittens,the Calendar Bike Show, the World Superbike races all the 2014 Calendar Pictures, and Special Features... For the first time every we take you around the world in 120 exclusive pages for the making of the 2014 FastDates.com Calendars! Now in Members Corner
Click Above for a full size screensaver of our Gianatsis Design offices Computer Monitor as we select pictures from this year's World Superbike photo shoots and begin production of the next Fast dates World Superbike Calendar!
Shooting the next FastDates.com Cal;endar at Laguna Seca Wold Superbike!
Go behing te scenes with photographer Jim Gianatsis and senen (!) beautiful FastDates.com Calendar Kittens - the offical SBK World Superbike Umbrella Girls, as we shoot the next edition of the Fast Dates World Superbike Calendar at Mazda Raceway Laguna Seca this past September 26-28th 2013. The Complete Story in FAST DATES NEWS.
Click Above for an exclusive FastDates.com Screensaver of our beautifuyl Czech Republic FastDates.com Calendar Kittens
and offical SBK World Superbike Umbrella Girls Jitka and Petra with Carlos Checa's Ducai 1199RS13.
---
Jorge Lorenzo (99) and Marc Marquez (93) will resolve the 2013 MotoGP World Championship in the final race at Valencia.
MotoGP World Championship, Valencia, Round 8 of 18

Preview: Marquez vs Lorenzo – The Showdown at Valencia!
Gran Premio Generali de la Comunit at Valenciana, November 8-10th, 2013 - In Valencia this weekend at the Gran Premio Generali de la Comunitat Valenciana, MotoGP™ fans the world over will enjoy a final-race title decider for the first time in seven years, as Repsol Honda Team's Marc Marquez looks to hold off the charge from Yamaha Factory Racing's reigning World Champion Jorge Lorenzo.
This final race showdown not withstanding Lorenzo's season ending winning streak, but Marquez's controversial disqualification while running in 2nd place at Phillip Island just two rounds earlier, only because he stopped 1-lap too late for a mandatory required tire change. The misunderstanding by Marquez and his crew caused them to receive the overly harsh penalty of disqualification from that race, preventing him from winning the 2013 title the following race weekend at Motegi in Japan. Now this final race weekend at Valencia with Marquez still holding an 18 point lead over his rival, Lorenzo needs to take the 25-point win while Marquez only needs to cruise to a top five finish to consummate his 2013 Championship title.

The last time such a showdown occurred was in 2006 when Honda's Nicky Hayden claimed the ultimate honour as Yamaha's Valentino Rossi made a rare mistake. Seven years on, more drama is certain as Marc Marquez and Jorge Lorenzo go head-to-head at the climax of what has been a riveting season. Marquez heads to Valencia with a championship-leading advantage of 13 points, meaning a single fourth place would guarantee the title no matter what Lorenzo is capable of.

Looking at the rookie's track record this looks to be a certain, however if Valencia's rain-hit race of last year is anything to go by, anything can happen. It was Repsol's Dani Pedrosa who won the race last year, and will this year be out to prove a point, as he saw his title chances go after his third place in Motegi. Yamaha's Valentino Rossi could prove to be a big factor in the outcome of the race, as he looks to hold off Marquez's charge and help out his teammate Lorenzo.

Another player could be Monster Yamaha Tech3's Cal Crutchlow, who has not only cemented fifth place in the championship, but also contests his last race on board a Yamaha before his switch to Ducati. GO&FUN Honda Gresini's Alvaro Bautista has been continually improving throughout the season and will hope to impress his home fans, whilst LCR Honda MotoGP's Stefan Bradl should be much closer to full fitness after fracturing his right ankle in Malaysia.

Nicky Hayden will aim to have a good weekend on his last for the Ducati Team and get one over on his teammate Andrea Dovizioso, whilst the Ignite Pramac and Energy T.I. Pramac machines of Yonny Hernandez and Andrea Dovizioso will hope to hold off Power Electronics Aspar's Aleix Espargaro. Espargaro has already collected top CRT honours, but will aim to celebrate that with another spot in Parc Ferme in front of local support. The grid will be two riders stronger, as Michele Pirro lines up for the Ducati Test team, and Austrian Martin Bauer makes another appearance with his S&B Suter with the Remus Racing Team.
World Championship Standings MotoGP™

Current MotoGP-1 Standings: 1. Marc Marquez SPA Honda 318; 2- Jorge Lorenzo SPA Yamaha 305; 3- Dani Pedrosa SPA Honda 280; 4- Valentino Rossi ITA Yamaha 224; 5- Cal Crutchlow GBR Yamaha 188.
Marquez Qualifies with Record Lap Pole Ahead of Lorenzo, Pedrosa Third for Valencia Finale
Qualifying, Saturday Nov 9th - Marc Marquez (Repsol Honda RC213V) scored his ninth pole position of the year at sunny Valencia today, putting himself in the perfect position for tomorrow's all-important title decider. Team-mate Dani Pedrosa (Repsol Honda RC213V) was a close third fastest in this afternoon's 15 minute qualifying session which was watched by a capacity crowd, here to watch MotoGP's first final-race showdown since 2006.
If Marquez's only championship rival Jorge Lorenzo (Yamaha) wins tomorrow's race, the 20-year-old has to be fourth or higher to secure the title and become the youngest premier-class champion in the 65 year history of the sport. Although he knows that riding a calculating race for the required amount of points will make him champion, Marquez was in full attack mode today, getting his RC213V shaking and bucking as he fought his way round this tight but demanding circuit. The approach of the former 125 and Moto3 World Champion is straightforward and sensible: if he continues to ride as he always does – with the bike loose beneath him – he feels more comfortable and can maintain better concentration.
Marquez's best lap – the fastest-ever motorcycle lap at Valencia – put him an impressive 0.340 seconds ahead of Lorenzo, with Pedrosa just 0.086 seconds further adrift. Pedrosa – who won the Valencia MotoGP race in 2007, 2009 and 2012 – was delighted to be back on the front row for the first time Aragon. Because Honda prefer not to issue team orders to its riders, Pedrosa is free to aim for another Valencia victory tomorrow, which will only help his team-mate in his quest for the 2013 MotoGP title.
The progress of Marquez and Pedrosa in the race will also affect the outcome of the highly prized constructors' World Championship, which Honda won last season and currently lead this year. The manufacturer is now going for a record 20th constructors' title. Honda scored its first constructors' title in 1966, with the mighty RC181 four-cylinder four-stroke. Following a long absence from GP racing, it wasn't until 1983 that Honda won its second constructors' title, with the NS500 three-cylinder two-stroke. Honda has also won more premier-class race victories than anyone – victory tomorrow would take the company to 250 wins in the class of kings.
---
Fast Dates Edelweiss Pyrenees Tour June 10-18th 2014
You're Invited! - if you would like to join FastDates.com Calendar Editor and Photographer Jim Gianatsis as we take in the beautiful mountain ranges of Southern France / Northern Spain. With some challenging roads up to 10,000 feet to keep it really interesting.
We did a small part of this tour back in 2004 on their Western Alps tour that included Southern France's Grand Canyon, which was really awesome, but this has much more Spain, a country we've never been to. This Southern Europe area is really green, beautiful, awesome weather. You can see the tour details here on the Edelweiss website:
http://www.edelweissbike.com/en/cont/def/home.html?partnerID=US-GDA
---
Subscribe to Motorcycle Racer!
The latest issue of Motorcycle Racer, the world's number one road race magazine is on sale now and you can receive your copy by signing up for a 3-issue subscription for only £10.99. Don't miss issue 168 - it includes an exclusive interview with Dani Pedrosa in which he reveals his strategy for competing with Marc Marquez and Jorge Lorenzo. Giampiero Sacchi talks about life at Ioda Racing's MotoGP team -and-coming road racer Dean Harrison explains his rise up the rankings. 
 
Andrew Pitt quizzes World SBK team managers about the new-for-2014 regulations whilst this month's Guest Editor, Gino Rea gives his take on going it alone in Moto2.
 
PJ Jacobsen describes his battle to improve lap times this season and his hopes for next year and we examine the chances of the new Rotary Racer with exclusive interviews with Brian Crighton, James Whitham and Lee Dickinson. 
 
There's more! With Real Rider evaluating the Showdown, Talan Skeels-Piggins on fighting back from his hospital bed, Sidecar news, products and great photography, it's a terrific read. 
 
Subscribe now and we'll send you issue 168 now and the next two issues covering the climax of the 2013 race season. Click on www.motorcycleracer.com/christmas-gifts/three-issues-1099-uk.php or call in England to: 044 0161 443 1000
---
There's more! Go to Pit Lane News Previous Week

Also Visit: Fast Dates Calendar News • Iron & Lace Calendar News
Calendar Girl News • Meet the Models • Paddock Garage
Get FastDates.com T-Shirts, Mugs & Photographs from Our Store

MEMBERS CORNER! Calendar Kittens, Paddock Garage, Iron & Lace Garage


Amazon.com Motorcycle Products & Apparel Store



MotorcycleSuperstore.com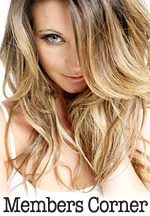 Hot Bikes, Sexy Kittens
Your Exclusive Grid Pass
also includes....
---
Order the New
2013 / 2014 Calendars!
with the FastDates.com Calendar Kittens - the official SBK Umbrella Girls!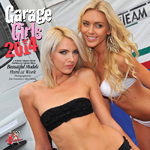 Click for even more
2014 Calendars!
---
Cresent SSuzuki & Leon Camier PPart Company
Team Suzuki Press Office November 6th - Crescent Suzuki bids Leon Camier a fond and regrettable farewell as his second year with the team has drawn to a close.
Camier joined the Crescent World Superbike team at the end of 2011 and has been a popular addition to the team ever since. He brought a wealth of experience to the Crescent Suzuki squad and all who have worked with him have benefitted from this and his friendly, accessible manner.
The Englishman was responsible for FIXI Crescent Suzuki's first-ever WSBK podium, when he finished third at Nurburgring in 2012 and repeated that feat again at Silverstone this season. He has been hampered with some serious injuries in 2013, but has always fought back quickly with a very positive attitude.
Suzuki, Crescent Motorcycle Company, 2012/13 title sponsor FIXI, all members of the squad and the team's other sponsors, partners and associates would like to wish Camier well for the future in both his racing and personal life and to thank him for the two-years of hard work, dedication and professionalism that he has given the team.
Details on the 2014 line-up for Crescent Suzuki WSBK will be announced in the near future.
Paul Denning – Team Manager: "On behalf of all at Crescent and all our sponsors and partners, I would like to thank Leon for the two years that he has been with the team. He has not only been the consummate professional at all times and a great ambassador, he has also become a close friend. His infectious nature is a pleasure to have around the team and he will certainly be missed. I don't think we ever saw the best of Leon, due to some unfortunate injuries, but if points were awarded for dedication to get back to full fitness then he would have been 2013 World Champion!
"I wish Leon the very best of luck for the future and I am genuinely sad to see him leave the team. He is a highly talented racer who deserves to get back to the winning circle."
Engineer Luigi Dall'Igna to become new Ducati Corse General Manager
 • Bernhard Gobmeier to assume a new important role within Volkswagen Group Motorsport
• Luigi Dall'Igna to be appointed Ducati Corse General Manager
• The new positions will become effective from 11 November, 2013

Borgo Panigale,Bologna, Italy, 10 October, 2013 – Ducati announces the appointment of Mr. Luigi Dall'Igna as the new General Manager of Ducati Corse (the former Aprilia World Superbike team manager who is foundly known as "Gi Gi" in the SBK paddock). Having played key roles for many years in both MotoGP and World Superbike championships, 47-year-old Mr. Dall'Igna has acquired significant experience in the world of motor sport. His expertise will enable the Bologna-based manufacturer to increase its focus on the technical aspects of its racing activity, continuing to lay the foundations for a new phase of development and improving its competitive results. Mr. Dall'Igna will report directly to Ducati Motor Holding CEO, Claudio Domenicali.
 
Bernhard Gobmeier, who has been the General Manager of Ducati Corse for the past ten months, will return to Germany to pursue the opportunity of a prestigious and strategic position within the Motorsport organisation of the Volkswagen Group. In his new position, the 54-year-old Engineer from Bavaria will continue his upward professional curve within the VW Group.
 
Paolo Ciabatti, who has been the MotoGP Project Manager since January, is confirmed in his role and will report directly to the new Ducati Corse General Manager, as will 39-year-old Engineer Ernesto Marinelli, Ducati Superbike Project Manager for the past two seasons. The new appointments become effective from 11 November, 2013, immediately after the end of the 2013 racing season.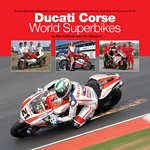 Retail $49.95 ea.
Click to Order from Amazon.com

Ducati Corse
World Superbikes
by Alan Cathcart
& Jim Gianatsis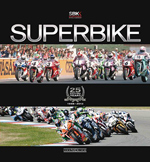 The Official SBK
World Superbikes
1987-2012
25 Year History Book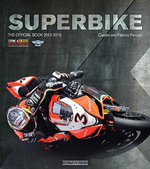 The Official SBK
2012-2013 Yearbook
These SBK Yearbooks are the Best Books Ever about World Superbike. They feature awesome color photography of the riders, bike and racing action. The feature a detailed revue of the past season in pictures and statistics, with a detailed look at the bikes and riders.

Plus a technical look data all the bikes, a preview of the upcoming season's Championship!
We buy this every year ourselves and highly recommend it!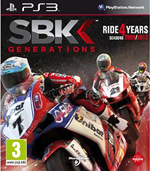 SBK World Superbike Video Game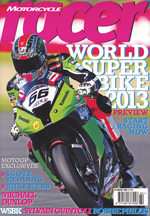 Official Print Media Partner
---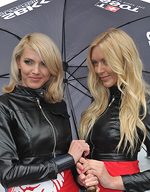 Meet 2013 Calendar Kitten
Jitunka & Petra!

MV Agusta F3 800cc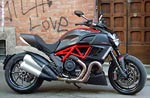 The Devil Made Us Do It!
Testing the Ducati Diavel in Italy
Sudco High Performance & OEM Replacement Parts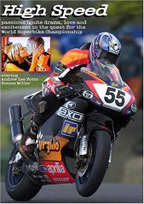 High Speed - the Movie
The best motorcycle racing movie ever made! Filmed on location at the World Superbike races , this an exciting romantic drama staring beautiful British actress Sienna Miller.
---
EDELWEISS OFFERS NEW and AFFORDABLE MOTORCYCLE TOUR ALONG THE DOLOMITES WITH CHALLENGING ROADS, OVERWHELMING MOUNTAIN SCENERY AND ITALIAN CUISINE AT ITS FINEST.
The Dolomites are a must for a passionate biker – come with us on an unforgettable motorcycle tour. The countryside is dominated by mountains, rivers, and gorge-like valleys, which have just space enough for a road and railroad tracks; but there are also bigger towns like Bolzano, where our base hotel is located.

Thinking about Italian culture you will notice quite a big difference from what you may expect; building style, cultures, languages, bilingual road signs and special foods show that varied peoples and ideas peacefully co-exist here. The Sella Ronda is a very good warm-up for the following days and our rides to Penserjoch, Jaufenpass and Timmelsjoch.

Eight more passes are on our schedule for the next day and we will have the opportunity to stop in the nice little town of Cortina d'Ampezzo, well known from the Olympics in 1956. Now it's time to make a decision: go to Venice for sightseeing or collect 10 more passes? Tough call! The last riding day leads us south to the wonderful Lake Garda, with swimming and riding at its best.
Find Out More
THROUGH THE ALPINE WONDERLAND OF AUSTRIA AND SOUTHERN GERMANY – THE ALPS AND LAKES MOTORCYCLE TOUR!
The Alps and Lakes motorcycle tour takes you through a beautiful part of European motorcycle paradise; the Alps. The contrast between the beautiful lakes in southern Germany and Austria and the towering mountains that reach up to more than 10,000 ft is nothing less than breathtaking.
This area is the famous background for the movie "Sound of Music". This vacation offers a little bit of everything: beautiful and relaxing rides through the valleys; some mountain roads and passes; and great vistas and sights, including King Ludwig's castle, Herrenchiemsee, and the historic city of Salzburg. The tour consists of five riding days, one of them is a rest day – which means that you stay two nights at the same hotel.

This is a great opportunity to explore a little bit more, ride around the countryside, walk through town, meet the locals and sample some of the local food. The tour will take you through Germany and Austria, and on the rest day you can even add Italy to your list if you are so inclined.
Find Out More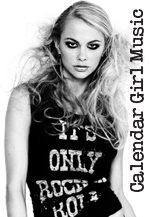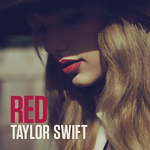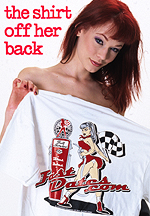 Order the Official
FastDates.com &
LA Calendar Bike Show
T-Shirts!