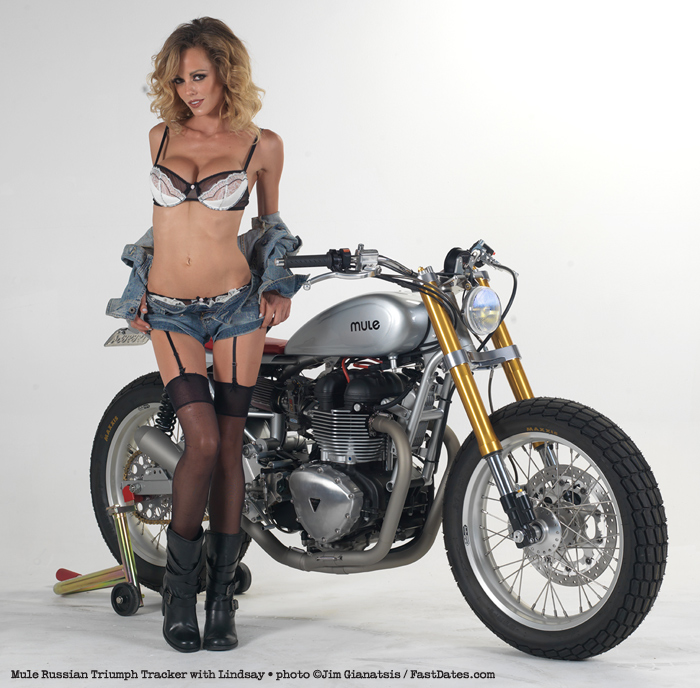 Calendar Kitten Lindsay Hancock and the silver James Dean Porsche 550 Spyder influnced Triumph Tracker named "Ivan the Terrible".

Fast Dates Calendar shoot with builder Richard Pollock
ends with 12 Stitches, a Quail Motorcycle Gathering Show Win
and a tribute to movie legend James Dean
Saturday May 17th, 2014 - Congratulations to Richard for taking 1st Place Custom at the Quail Motorcycle Gathering this past weekend with "Ivan the Terrible". Richard's winning bike was one of his renown Triumph Street Trackers with a James Dean Porsche 550 Speedster styling theme that was built on consignment for wealthy Russian motorsports enthusiast Konstantin Drozdov.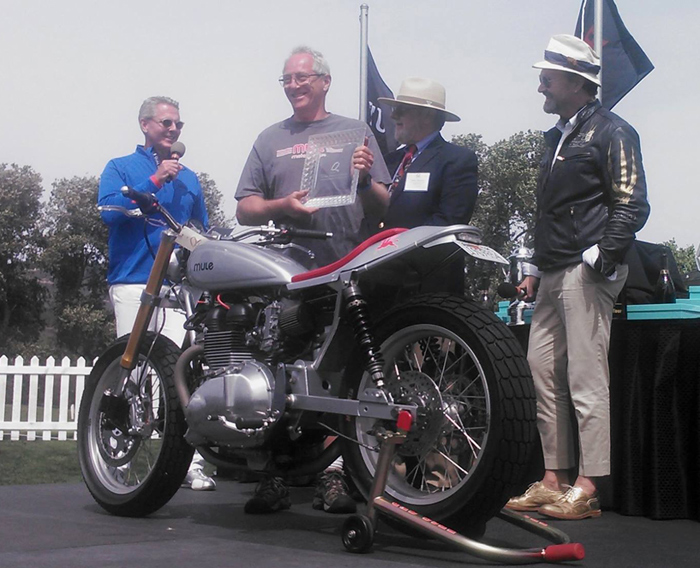 The day before driving up to the Quail Motorcycle Gathering, Richard stopped by the FastDates.com Calendar studios so I could photograph both Ivan, and its more conservative new stable mate, a sweet little Red/Black Triumph Bonneville. Our model for the shoot was sexy new Calendar Kitten Lindsay Hancock who had the attributes to take any wild beast.

Richard nicknamed the winning bike "Ivan the Terrible" in tribute its Russian owner and the fact it was one of the most potent Triumph Twins he'd ever built, putting out 96 dynoed horsepower in its lightened 340 pound chassis. Stock Triumph Twins put out just 64hp and weight nearly 100 pounds more.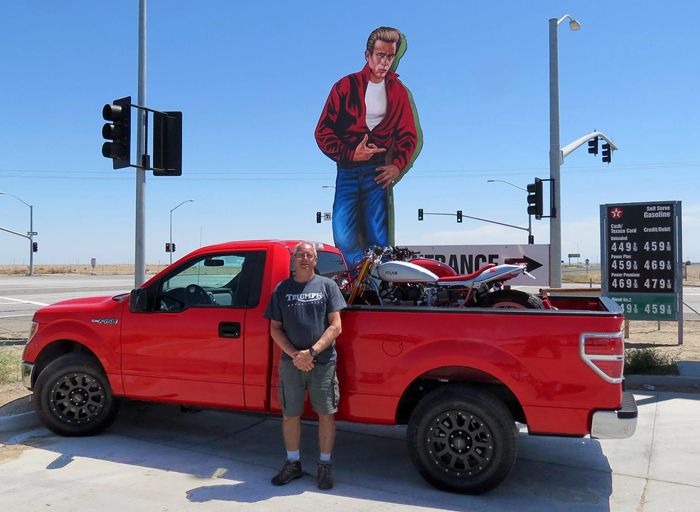 Driving back home to Southern California, Richard stopped with the Porsche 550 Spyder themed bike Ivan at the James Dean Memorial Junction of Highways 41 and 46 in the San Joaquin Valley where James Dean was killed in his Porsche 550 Speedster back on September 30, 1955 .
James Dean's life of just twenty-four years was filled with wonder, pain, loss, hope, adventure, love and speed! It is bitter irony to remember scenes from his films which involve James Dean huddled and lonely atop a speeding train in East of Eden, discovered lying in the street and then the deadly 'Chicken Run' in Rebel Without a Cause, and the mythic image of Jimmy sprawled over the seat of that old car with Reata in the background in Giant.
Jimmy spent his entire paycheck from East of Eden to buy the equally legendary Porsche 550 'Spyder" in which he lost his life driving to a sports car race at the Salinas Airport.
In fact, "Ivan the Terrible" almost lived up to its namesake when Richard unloaded the bike from his pickup truck at our photo studio, and thought he'd "gas-it" up the driveway. The bike wheelied up unexpectedly and off balance, Richard cut the throttle and the front wheel came down at a crossed up angle that put him into a tankslapper, bending the handlebars and cut open his right knee on the engine's cylinder fins. A big bloody gash in his knee required an emergency trip to the hospital emergency room and 12 stitches to sew it closed.

Richard Pollock meanwhile, if he says away from Ivan, promises to have us some cool new custom Streetrackers, along with many other top custom bike builders will again be joining us at the upcoming 2014 LA Calendar Motorcycle Show on Sunday July 20th. You don't want top miss it. - Jim Gianatsis
Look for more of Ivan along with other cool Richard Pollock built Mule Motorcycle Calendar Bikes in our Calendar Bike Garage.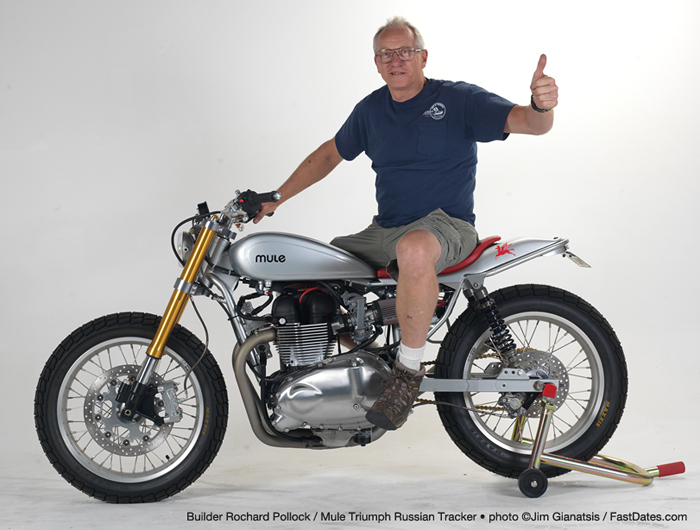 America's Top Builders Return to LA Calendar Motorcycle Show Sunday July 20th
     Many of America's top Celebrity Custom Bike Builders will be making their return to this year's 2014 LA Calendar Motorcycle Show & Concourse d' Elegance now relocated to the beautiful Malibu Golf Course in the Santa Monica Mountains above the Pacific Ocean on Sunday July 20th. Featured builders include Richard Pollock / Mule Motorcycles who just took 1st Place Custom at the 2014 Quail Motorcycle Gathering on May 17th with his just completed custom Triumph "Ivan the Terrible" which featured a James Dean Porsche 550 Spyder build theme. Pollock, known for his trademark Street Tracker style twin cylinder customs, plans to unveil two new bikes at this year's Calendar Show. His popular Mule Motorcycle customs have been photographed and featured by Show producer Jim Gianatsis in the FastDates.com Motorcycle PinUp Calendars many times over the last 15 years.
Also returning in July to this year's Calendar Show is 7-time consecutive Class and Best of Show winner Jim Giuffra / AFT Metric Customs with the AFT Spokesmodels who help build the shop's custom bikes. They will be premiering their first new build in 2 years, and will be awarding the AFT Customs Visionary Award to the most innovative custom bike at the Show.
Other premier builders attending include the legendary Ron Simms / Ron Simms Customs making his only visit to SoCal with his Simms Big Rig Display Truck featuring an extensive lineup of all-new bikes in both the full-dress Bagger category, and his popular Softail and Bar Hopper customs. Plus you can expect past Calendar Show winners like TV personality Russell Mitchell / Exile Cycles, eclectic builder Shinya Kimura / Chabott Engineering, and custom sportbike builder Chris Redwing / MotoGP Werks among many others showing off their latest builds as well.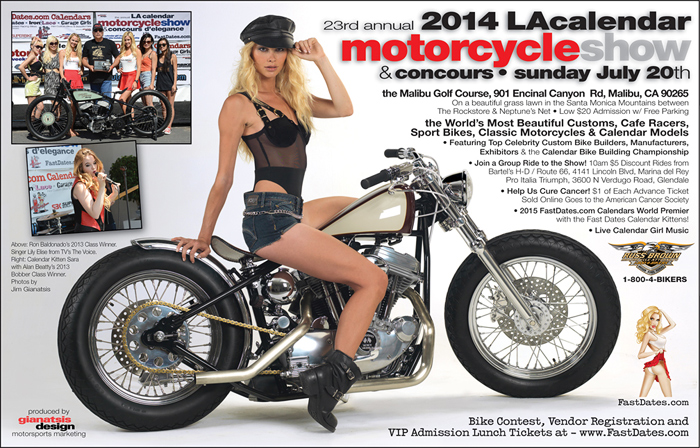 The 2014 LA Calendar Motorcycle Show & Concourse d'Elegance continues its now 23rd year tradition as the premier outdoor streetbike event in America with the Calendar Bike Building Championship & Concourse d' Elegance, top Celebrity Builders, selected Vendors and Exhibitors, and the live Calendar Girl Music Show. This year's designated charity is the American Cancer Society with a portion of gate receipts going to support their Research and Patient Care programs. Their will also be Motorcycle Dealership sponsored group rides to the Show on Sunday morning with additional information on the Show's website.
This year the Show moves to the Malibu Golf Course off Encinal Canyon Road, between Pacific Coast Highway 1 and Hwy 101, in the beautiful Santa Monica Mountains. The Show always kicks off the world premier of next year's new 2015 FastDates.com Motorcycle PinUp Calendars featuring the world's top road race and custom motorcycles with the beautiful SBK World Superbike Calendar Kittens Jitka and Petra from the Czech Republic featured in the Calendars in attendance at the Show.
The 2014 LA Calendar Motorcycle Show & Concourse d' Elegance on Sunday July 20th is just $20 General Admission, and $40 VIP Admission includes an awesome Food Truck Lunch w/ Beverages from the famous Baby's Badass Burgers and The Grilled Cheese. Event parking is free, with separate paved Motorcycle and Car Parking areas. Show capacity is limited and advance ticket purchase is suggested. The Malibu Golf Course is located at 901 Encinal Canyon Road. Malibu, CA 90265. Additional Information, Purchase Advance Tickets, Vendor and Bike Contest Registration is online at: www.FastDates.com/BIKESHOW.HTM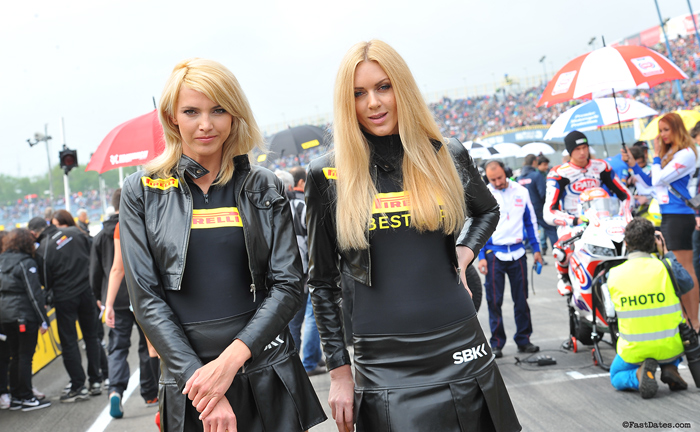 FastDates.com Calendar Kittens and official SBK World Superbike Umbrella Girls, Jitka (left) and Petra (right) are featured in the
2014 Fast Dates World Superbike and Garage Girls Calendars, and the new 2014 Fast Calendar Digital Magazine.
Fast Dates brings Czech SBK girls Jitka and Petra to
Laguna Seca World Superbike and the LA Calendar Motorcycle Show in July 2014!
2014 - The FastDates.com Calendars and producer / photographer Jim Gianatsis are excited to announce an agreement with SBK World Superbike and the international model agencies PetrasAngles.com and UmbrellaGilrsUSA.com to bring beautiful Czech Republic SBK grid girls Jitka and Petra to the United States this July 2014 to appear at Laguna Seca SBK World Superbike round at Mazda Raceway Laguna Seca the weekend of July 11-13th and at the LA Calendar Motorcycle Show in Malibu, CA on Sunday July 20th.
These two 6-foot 2-inch tall long legged, blond hair professional supermodels hail from the capital of the Czech Republic, Prauge, and have been featured on SBK world TV race broadcasts the last 3 years standing at the front of the SBK World Superbike starting grid towering above the race bikes and riders in their uniforms with umbrellas to showcase SBK's title sponsors Pirelli Tires, Agip Fuels and Lubricants, and Alfa Romeo Automobiles. In their official uniforms with 6-inch heels on their platform boots, Jitka and Petra tower nearly 7 feet tall and can intimidate the bravest factory racers and experienced photographers!
Both these Czech mates are already official FastDates.com Calendar Kittens having shot for the Calendars with contributing Italian photographer Max Oliana at the 2012 and 2013 SBK rounds at Bruno and Silverstone for the current 2014 and upcoming 2015 Fast Dates World Superbike and Garage Girls PinUp Calendars.
Meet the offical SBK Fast Dates World Superbike Girls Here!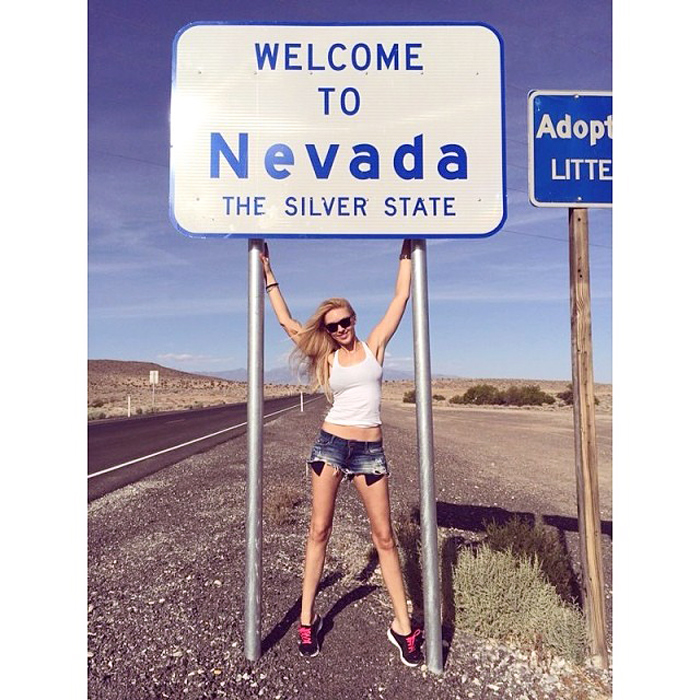 Somewhere in California, May 2014 - Czech Calendar Kitten and SBK podium girl Petra couldn't wait for July to join us in California for our photo shoots, so she surprised us by arriving 6 weeks early! Flying into San Francisco, Petra rented a car and started driving all across the Southwest to visit all the places she'd always heard about, from the Golden Gate Bridge to the Giant Redwood Forests, Yosemite park, Las Vegas, Brice Canyon, the Grand Canyon, Death Valley, then down to San Diego and back up to Las Angeles to visit us for a few days. Her stop in the City of Angles included meeting for Calendar photographer Jim Gianatsis lunch at the Malibu Mart where we got to hang out with Resident Evil actress Mila Jovovich, then they spent day together at Universal Studios. From Los Angles, Petra head back up the coast on legendary Highway 1 to Santa Barbara, Big Sur, Carmel and Monterey for a few days, before heading back to San Francisco to turn in her rental car and fly back to Prague. But she will be back again in 6 weeks with girlfriend Jitka to do it all again as they shoot with us at Mazda Raceway Laguna Seca the weekend of July 10-13th at tat the LA Calendar Show July 20th.


Above: Jim and Petra meet up in Malibu for lunch. If jim is 5'8" tall you can bellieve that Petra is 6'2"! That's Jim's track modified, but street legal 650hp / 2,980 lb / 220mph Corvette Z06 in the background.

In the meantime, Jim Gianatsis heads off to Barcelona in Spain for an 8-day Edelweiss World Motorcycle Tour across the Pyrenees mountains of northern Spain and Southern France. Look for the stories and photos of all these exciting events here in Pit Lane News later this summer.
---
Under the Skin - Scarlet Johansson and Motorcycle Racer Jeremy Mc Williams
May 20th, 2014 - We like movies with motorcycles, right? We like movies with Scarlet Johansson, right? Then you should like this movie, particularly If you liked dark, gloomy, confusing "The Girl With the Dragon Tattoo". This film is either going to make you love it, or just the opposite, It'll make you hate it. Under the Skin is not your average Hollywood fast food. It's somewhat peculiar in its way, some say even a bit Kubricky. The director, Jonathan Glazer, has made a strange film about an alien being (Scarlet Johansson) running around Scotland and killing Scotsmen for some reason, possibly to steal their skin to live in.
At first, there's some killing and no talking, then some more killing and still no talking, and then some more killing, but then suddenly, Scarlet decides to spare one of her victims. And so on. But that's not the real reason for watching this film.
One big reason for watching this movie is her co-star, former MotoGP racer and road warrior Jeremy Mc Williams. He plays Johansson's helper, a tough guy dressed up in his full race leathers, riding a GSXR1000 wide open on wet twisty roads at night, helping Scarlet kill people and dispose of their bodies. I have to admit it was pretty scary seeing Mc Williams riding at over 100mph on wet, twisty 2-lane roads. Perhaps he was using the film as a training excuse for the North West 200 TT race in Ireland. Also a little scary was seeing an overweight Johansson with bigger than normal booty standing around naked a lot, and often filmed from behind walking around in skin tight jeans.

Under the Skin was released in April 2014 and may still be found at some theatres. We found it still playing this week in Los Angeles at the reserved seating Archlight Theatres in Hollywood and went to see it, along with Palo Alta - a teenage coming of age movie with the cute Emma Roberts. Palo Alta made a lot more sense because it was all about horney kids wanting to get laid. But if you dig aliens walking and riding sportbikes around Ireland killing people, then Under the Skin is available for sale on DVD and digital download Amazon.com. You can order the movie now - Under The Skin on Amazon.com
---
After a bad opening lap that left him down in 8th place from his pole position, Marquez (93) was able to catch race leader Valentiono Rossi (46) just before mid race and pass easily to win by 2 seconds.

2014 MotoGP World Championship Championship, French Grand Prix Lemans France Round 5 of 18
Marquez Continues his MoToGP Domination at LeMans, Rossi Takes 2nd
Lemans France , April 17-18th, 2014 – Marc Marquez (Repsol Honda RC213V) continued his astonishing run of historic MotoGP victories with a stunning win at sunny Le Mans this afternoon. The 21-year-old reigning MotoGP World Champion won the French Grand Prix with a comfortable margin ahead of former champion Valentino Rossi (Yamaha), despite running off the track on the first lap, which forced him to fight back from tenth place.
Alvaro Bautista (Team GO&FUN Honda Gresini RC213V) made it two Hondas on the podium with a storming ride to third that helped erase memories of a difficult start to his season. Dani Pedrosa (Repsol Honda RC213V) and Stefan Bradl (LCR Honda RC213V) – both recovering from post-Jerez surgery to fix arm-pump problems – finished in fifth and sixth positions
Marquez started from pole position – as he has done at every race so far this year – but he lost out in the long drag to Le Mans' high-speed turn one. This was no real worry for the youngster who knew that he and his RC213V had the pace to run at the front. But at the tight Garage Vert double right-hander he ran right off the track when Jorge Lorenzo (Yamaha) ran slightly wide just ahead of him. That dropped Marquez a further four places.
His comeback was spectacular. Showing remarkable cool, he was soon the fastest man on track, passing Pedrosa, Bautista and Bradley Smith (Yamaha) in short order. On lap seven he rode right round the outside of early leader Andrea Dovizioso (Ducati) and established a new lap record as he set off in pursuit of the top three: Bradl, Pol Espargaro (Yamaha) and Rossi.
He took Bradl and Espargaro on consecutive laps at Turn Two, then rapidly closed the gap on leader Rossi, who made things easy for his young rival by running wide at the Esses Bleu just before half-distance, allowing Marquez into the lead for the first time. From there he fully controlled the race, stretching his lead to 3.4 seconds at the start of the last lap, which he ended by cruising across the finish line, 1.4 seconds in front of his childhood hero.
Marquez now has a perfect score of 125 points from the opening five races, the first time any rider has managed this since Giacomo Agostini in 1971, a different era of racing when Ago enjoyed a huge machinery advantage over his mostly privateer rivals. And he broke another record today, becoming the youngest rider to score five premier-class victories.
Bautista, who scored his first points of the year at Jerez after crashing out of the first three races, was delighted with third place, which he grabbed from Espargaro with ten laps to go. Pedrosa fought a long duel with old rival Lorenzo, eventually leaving his compatriot behind and then closing right up on Espargaro in the final laps, despite issues with front-end grip. Without that concern he would undoubtedly have been closer to the front.
Marc Marquez, Repsol Honda: race winner - "I am really happy with this win, which was different to the other victories. I made a mistake at the start; maybe I was too relaxed off the line, then when Jorge passed me I had to take a wide line otherwise we would have touched and as a result, many riders overtook me. However, from that moment on I began a really good comeback and it was a lot of fun, ending in my fifth consecutive victory. Although it might look easy to people, we are working extremely hard and this is the reward for the whole team!"
Valentino Rossi 2nd / +1.486 / 28 laps- "For sure I'm very happy about the race and the result. I made a very good start and when I saw Dovi and Bradl in front I knew I could go faster than them so I overtook. I got in front and tried as hard as possible but it was more difficult with the front today, maybe because the asphalt was hot. Anyway I tried the maximum and my pace was not so bad. I was waiting for Marc or Jorge and Dani to arrive, when Marc arrived I tried to push a lot to stay on the 1'34.0 to make the work difficult for him but in the crucial moment of the race I made a mistake in braking. I braked a little bit too deep and went wide. It's a great pity as it was too easy for Marc. If not we could have fought a little bit because today I was not so bad, difficult to beat but for sure more fun. I hoped he would wait for me but... he didn't! We'll have to try again next week in Mugello, I want to do a good weekend and try to fight with him another time. I'm happy because my target is to be competitive, to stay with the front and fight with them. At this moment I'm not able to win a race but I am always there and I'm enjoying it very much."
RESULTS MOTOGP RACE: (28 laps = 117.18 Km)
POS / RIDER / NAT. / TEAM / MOTORCYCLE / TIME / KM/H / GAP
1 / Marc MARQUEZ / SPA / Repsol Honda Team / HONDA / 44'03.925 / 159.5 /
2 / Valentino ROSSI / ITA / Movistar Yamaha MotoGP / YAMAHA / 44'05.411 / 159.4 / 1.486
3 / Alvaro BAUTISTA / SPA / GO&FUN Honda Gresini / HONDA / 44'07.069 / 159.3 / 3.144
4 / Pol ESPARGARO / SPA / Monster Yamaha Tech 3 / YAMAHA / 44'07.642 / 159.3 / 3.717
5 / Dani PEDROSA / SPA / Repsol Honda Team / HONDA / 44'08.002 / 159.3 / 4.077
6 / Jorge LORENZO / SPA / Movistar Yamaha MotoGP / YAMAHA / 44'11.013 / 159.1 / 7.088
7 / Stefan BRADL / GER / LCR Honda MotoGP / HONDA / 44'15.452 / 158.8 / 11.527
8 / Andrea DOVIZIOSO / ITA / Ducati Team / DUCATI / 44'26.028 / 158.2 / 22.103
9 / Aleix ESPARGARO / SPA / NGM Forward Racing / FORWARD YAMAHA / 44'26.551 / 158.1 / 22.626
10 / Bradley SMITH / GBR / Monster Yamaha Tech 3 / YAMAHA / 44'27.033 / 158.1 / 23.108
11 / Cal CRUTCHLOW / GBR / Ducati Team / DUCATI / 44'29.705 / 158.0 / 25.780
12 / Scott REDDING / GBR / GO&FUN Honda Gresini / HONDA / 44'43.448 / 157.2 / 39.523
13 / Yonny HERNANDEZ / COL / Energy T.I. Pramac Racing / DUCATI / 44'46.469 / 157.0 / 42.544
14 / Hiroshi AOYAMA / JPN / Drive M7 Aspar / HONDA / 44'46.661 / 157.0 / 42.736
15 / Karel ABRAHAM / CZE / Cardion AB Motoracing / HONDA / 45'00.569 / 156.2 / 56.644
16 / Michael LAVERTY / GBR / Paul Bird Motorsport / PBM / 45'18.048 / 155.2 / 1'14.123
17 / Colin EDWARDS / USA / NGM Forward Racing / FORWARD YAMAHA / 45'23.648 / 154.8 / 1'19.723
18 / Broc PARKES / AUS / Paul Bird Motorsport / PBM / 45'34.859 / 154.2 / 1'30.934
19 / Mike DI MEGLIO / FRA / Avintia Racing / AVINTIA / 45'38.446 / 154.0 / 1'34.521
Pole Position: Marc MARQUEZ 1'32.042 163.6 Km/h
Fastest Lap (New record): Marc MARQUEZ 1'33.548 161.0 Km/h Lap 8
Old Circuit Record Lap: Dani PEDROSA 1'33.617 160.9 Km/h 2011
Circuit Best Lap: Marc MARQUEZ 1'32.042 163.6 Km/h 2014
CHAMPIONSHIP POSITIONS TILL DATE:
1 MARQUEZ 125, 2 PEDROSA 83, 3 ROSSI 81, 4 DOVIZIOSO 53, 5 LORENZO 45,
6 BRADL 39, 7 ESPARGARO 38, 8 ESPARGARO 37, 9 SMITH 34, 10 BAUTISTA 26,
11 IANNONE 25, 12 HAYDEN 23, 13 AOYAMA 21, 14 REDDING 18, 15 HERNANDEZ 16,
16 CRUTCHLOW 15, 17 ABRAHAM 9, 18 EDWARDS 7, 19 PETRUCCI 2, 20 BARBERA 2.
---
2014 Eni SBK World Superbike Championship, Donnington, GB Round 5 of 13
Preview: WSBK in the heart of England for the UK Round
Barcelona (Spain), Wednesday 21 May 2014 - Donington Park will host Round 5 of the 2014 eni FIM Superbike World Championship this weekend. This will be the 22nd time the Superbikes will hit the Leicestershire track, the first of which dates back to April 3rd 1988, when it all started. The first ever event in the history of the series saw local rider Roger Burnett (Honda) taking pole position, while the two races were won by Italians Davide Tardozzi (Bimota) and Marco Lucchinelli (Ducati).
The current layout of Donington Park features a fast, flowing first half of the track and a heavy braking, stop-and-go second one, which make it difficult for teams and riders to find a good overall setup for their bikes.
Tom Sykes (Kawasaki Racing Team) was the absolute master of last year's event by winning the Tissot-Superpole and both races in dominant fashion in front of his home crowd, as well as setting a new lap record and a best lap for the track. Sykes' teammate Loris Baz made his WSBK debut at Donington Park two years ago, when he replaced the injured Joan Lascorz.
At the moment Sykes and Baz lie second and fourth in the standings, respectively, behind new leader Jonathan Rea (Pata Honda World Superbike). The Ulsterman is hoping to keep his winning streak alive, as he stood atop the podium in the last three encounters. Rea has already been victorious at Donington Park (2012, Race 2), at the end of one of the most incredible and unpredictable races of all times. Local rider Leon Haslam from Derby is hoping to step up his game after the good progress made in the one day, post-race official test at Imola last week.
Aprilia Racing Team's Sylvain Guintoli and Marco Melandri have enjoyed good results at Donington Park in recent years, with the Frenchman twice on the podium in 2013 and the Italian rider able to score two wins (2011 and 2012, Race 1) and two second places (2011 Race 2, 2013 Race 1).
There have been no top 3 finishes so far at Donington Park in WSBK for the Ducati Superbike Team duo
Davide Giugliano and Chaz Davies, as the best result was a fourth place claimed by the Italian rider last year, in Race 2. Davies, on the other hand, was edged out by Luca Scassa for the win in the World Supersport race in 2011.
The whole Voltcom Crescent Suzuki Team is looking forward to their home round, with Eugene Laverty and Alex Lowes aiming to get back on podium form after a difficult round at Imola. The only podium finish for Laverty at Donington Park came last year in Race 2, as the Irishman on an Aprilia was third behind Sykes and Guintoli. Lowes dominated last year's BSB round by edging out his main rival for the title Shane Byrne in both races. Back in 2008, the 23 year old from Lincoln scored his first podium finish at international level here by crossing the line second in the STK600 encounter.
MV Agusta RC – Yakhnich Motorsport and Team Hero EBR will continue their learning curve within the Superbike World Championship at Donington Park.
Leon Camier is looking forward to his home round, which he will contest aboard the EVO-spec BMW S1000RR of the BMW Motorrad Italia Superbike Team, once again as substitute rider for the injured Sylvain Barrier. The battle for supremacy in the EVO class will see David Salom (Kawasaki Racing Team) and Niccolò Canepa (Althea Racing Team Ducati), like the rest of the field, aiming again for top honours in the new category.
Standings (Round 4 of 13): 1. Rea 139; 2. Sykes 135; 3. Guintoli 123; 4. Baz 119; 5. Davies 87; 6. Melandri 84; 7. Giugliano 69; 8. Laverty 62; 9. Haslam 58; 10. Lowes 50; 11. Elias 50; 12. Salom 34; 13. Canepa 28; 14. Camier 20; 15. Scassa 16; 16. Foret 10; 17. Morais 10; 18. Guarnoni 7; 19. Allerton 6; 20. Bos 5; 21. Corti 5; 22. Fabrizio 2; 23. Andreozzi 1. Manufacturers: 1. Kawasaki 143; 2. Honda 139; 3. Aprilia 133; 4. Ducati 113; 5. Suzuki 92; 6. BMW 26; 7. MV Agusta 5.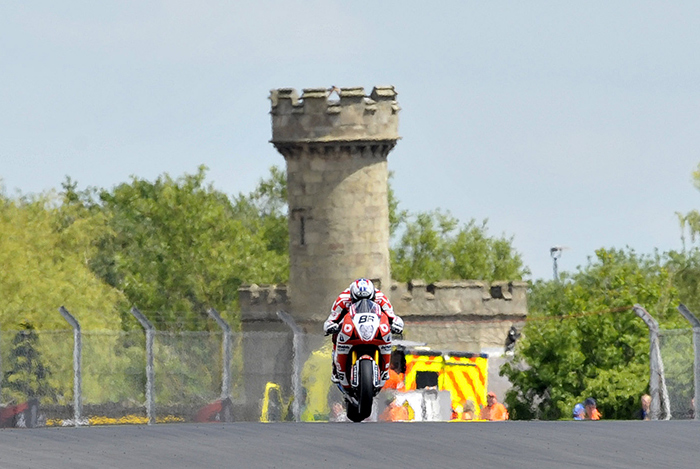 Badovini wheelies the Bimota the hill with Donnington Castle in the background. Together with team mate Iddon, both Bimotas advanced into Superpole.

Sykes Lays Down the Gauntlet on Opening Day
Donington (Great Britain), Friday 23 May 2014 - After being in the top three all day, Tom Sykes (Kawasaki Racing Team) posted a series of 1.27 laps to round out the opening day on top at an overcast Donington Park. The reigning Champion was within half a second of his own outright circuit record and he takes an advantage of almost a quarter of a second into tomorrow.
Behind Sykes, the top ten in the combined three session classification, and therefore automatically into Tissot-Superpole 2 are as follows: Davide Giugliano (Ducati Superbike Team), Sylvain Guintoli (Aprilia Racing Team), Loris Baz, Alex Lowes (Voltcom Crescent Suzuki), Marco Melandri (Aprilia Racing Team), Eugene Laverty (Voltcom Crescent Suzuki), Pata Honda duo Jonathan Rea and Leon Haslam (Pata Honda World Superbike Team), and Chaz Davies.
The EVO standings were once again headed by Niccolò Canepa (Althea Racing Ducati) who was 11th overall. Leon Camier (BMW Motorrad Italia Superbike Team) left it until FP3 to show his real potential moving into 12th overall just behind the flying Italian rider.
Loris Baz (Kawasaki Racing Team) and Chaz Davies (Ducati Superbike Team) crashed at Redgate corner with 18 minutes to go, both riders able to walk back to the paddock uninjured.
Alessandro Andreozzi (Pedercini Kawasaki) made it into Tissot-Superpole by claiming the final spot in 20th  just beating his team mate Romain Lanusse, who is making his World Superbike debut this weekend.
Bryan Staring (Iron Brain Grillini Racing Kawasaki), who replaces Michel Fabrizio for the remainder of the year, will take no further part in the round because of the injury he sustained prior to coming to Donington Park. The Australian rider was unable to fully manoeuvre on the machine, resulting in him withdrawing from the event.
Friday Times: 1. Sykes (Kawasaki) 1'27.840 average 164.877 kph; 2. Giugliano (Ducati) 1'28.082; 3. Guintoli (Aprilia) 1'28.132; 4. Baz (Kawasaki) 1'28.181; 5. Lowes (Suzuki) 1'28.187; 6. Melandri (Aprilia) 1'28.467; 7. Laverty (Suzuki) 1'28.495; 8. Rea (Honda) 1'28.665; 9. Haslam (Honda) 1'28.833; 10. Davies(Ducati) 1'28.947; 11. Canepa (Ducati) 1'29.435; 12. Camier (BMW) 1'29.684; 13. Iddon (Bimota) 1'29.999; 14. Badovini (Bimota) 1'29.999; 15. Salom(Kawasaki) 1'30.020; 16. Elias (Aprilia) 1'30.555; 17. Foret (Kawasaki) 1'30.643; 18. Guarnoni (Kawasaki) 1'31.135; 19. Corti (MV Agusta) 1'31.480; 20. Andreozzi (Kawasaki) 1'31.877; 21. Lanusse (Kawasaki) 1'32.032; 22. Morais (Kawasaki) 1'32.064; 23. Toth (BMW) 1'32.339; 24. Yates (EBR) 1'32.615;NC. May (EBR) 1'34.194; NC. Sebestyen (BMW) 1'34.519; NC. Staring (Kawasaki) 1'35.916.
---
2014 Eni SBK World Superbike Championship, Imola, Italy Round 4 of 13
Jonthan Rea Takes SBK Championship Lead after Brilliant Imola Double
Imola, Italy, April 9- 11th, 2014 – A perfect weekend of racing delivered Jonathan Rea (Ten Kate Pata Honda World Superbike Team) two Race Win trophies following his Superpole win in qualifying on Saturday, at the fourth round of the FIM Superbike World Championship at Imola in Italy. Jonny is is now leading the 2014 SBK Championship, having started the day in fourth place in the standings. He has also now won three races in 2014, more than any other rider so far this year. Complete Coverge Here
---
MV Agusta F3 800 AGO Personally Autographed Edition: The Legend Continues
Varese, Italy, 17th April 2014 – Now as then, technology, perfectionism and excellence are the driving factors that inspire us to create unique motorcycles. Tricolour, gold and that Number 1: the fairings of the campionissimo evoke the exhilarating world of racing and the atmosphere of the tracks where the legend of the unbeatable MV Agusta Grand Prix bikes was born. These bikes made Giacomo Agostini a motorcycling legend and have now re-emerged from the past thanks to the most faithful replica ever: the F3 800 AGO, packed with unsurpassed technology that provides jaw-dropping performance and unparalleled riding pleasure.

Electronic engine and traction control play a pivotal role, ensuring the F3 800 AGO delivers tip-top performance at all times. Practical handlebar controls let the rider choose from among three different pre-set power delivery modes. And those hungry for more personalised performance will be delighted to hear that the F3 800 AGO allows configuration of the control parameters, including the traction control settings (8 levels, disengageable).

Thanks to the MVICS (Motor & Vehicle Integrated Control System), the rider has absolute control over the set-up process and can thus truly benefit from the exceptional versatility that brings out the technical qualities of the bike whatever the riding conditions, on the road and racetrack alike. Like a real racing bike, the F3 800 AGO even lets the rider choose - together with a host of other parameters - the ratio between throttle twist and throttle body opening.

Performance and safety go hand-in-hand even on the racetrack, which is why the F3 800 AGO features the sophisticated ABS Bosch 9MP with Race Mode and the RLM system, which prevents the rear wheel from lifting off the asphalt under hard braking. Awesome deceleration is ensured by a top-notch braking system, which features two 320 mm front discs, radially mounted Brembo monobloc 4-piston calipers and a 220 mm rear disc. The light, compact ABS system prevents any unwanted and potentially dangerous wheel lock while simultaneously ensuring the shortest possible braking distances under critical riding
conditions (e.g. hard braking in the wet).

Perfection is hidden in every detail: the alloy foot pegs, machined from solid aluminium, and other aluminium items make the F3 800 AGO a stunning example of function-focussed exclusivity. Every single component is carefully designed to make this MV Agusta even harder-hitting, faster and more sensational on road and track than ever.

The use of carbon fibre on the front and rear fenders gives the F3 800 AGO real racing panache, making the bike even lighter and enhancing the already excellent power-to-weight ratio. Another key contribution comes from the gorgeous forged rims, which save a full 2 kilograms compared to the standard version. A sports-style plate holder emphasises the flowing lines of the tail, underlining its thoroughbred racing pedigree.

The F3 800 AGO is unique in every detail. A silver plaque attached to the steering yoke shows a progressive number certifying that the F3 800 AGO is one of MV Agusta's most exclusive creations. Only a limited edition of 300 such bikes will be manufactured and on each one the fuel tank will carry the personal autograph of 15-times world champion Giacomo Agostini. A tangible thrill, then, for MV Agusta devotees and fans of the world's greatest-ever motorcyclist, to be experienced, quite literally, every time they sit astride the bike. Lastly, each of these incomparable bikes will be delivered together with a special certificate signed by Giacomo Agostini himself, providing additional proof of the uniqueness and originality of this latest MV Agusta legend.

The F3 800 AGO will go on sale from the beginning of May 2014 at a price of 23,990€. Individual markets may have a price variation due to local import duties and taxes.
---

Ducati's Dovizioso(04) took the star and lead through the first few corners before quickly being dispatched by Rossi (46) and Marc Marquez (93).
2014 MotoGP World Championship, Jerez, Spain Round 4 of 18
Marquez and Honda Go Four for Four at at Home in Spain
Spanish Grand Prix, Jerez de la Frontera, Sunday, May 4th, 2014 - Defending World Champion Marc Marquez (Repsol Honda RC213V) claimed a fourth win in four races in emphatic fashion at his home-country GP today in Spain, in the first race of the European season. Already the youngest-ever premier-class champion, the 21-year-old has claimed pole position in every race so far this year, and won them all in increasingly dominant manner.   Complete Coverge
---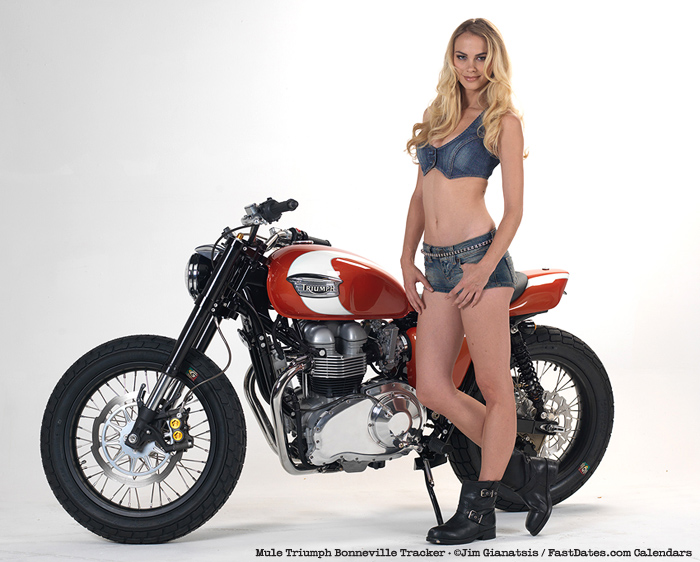 Mule Motorcycles Triumph Bonneville Tracker now in the Calendar Bike Garage!
Check out this awesome Triumph Bonneville Streetracker built by one of our favorite Calendar Bike Builders, Richard Pollock / Mule Motorcycles, now featured in the FastDates.com Calendar Bike Garage with complete details and large screen saver size pictures. We might just even have included this picture of beautiful Sara with the bike.... Go to Calendar Bike Garage
---
NEW! FAST 2014 Digital Calendar Magazine Yearbook
The Bikes, the Builders, the Riders, the Kittens,the Calendar Bike Show, the World Superbike races all the 2014 Calendar Pictures, and Special Features... For the first time every we take you around the world in 120 exclusive pages for the making of the 2014 FastDates.com Calendars! Now in Members Corner
---
There's More! Go to Pit Lane News Previous Week

Also Visit: Fast Dates Calendar News • Iron & Lace Calendar News
Calendar Girl News • Meet the Models • Paddock Garage
Get FastDates.com T-Shirts, Mugs & Photographs from Our Store


MEMBERS CORNER! Calendar Kittens, Paddock Garage, Iron & Lace Garage


Amazon.com Motorcycle Products & Apparel Store



MotorcycleSuperstore.com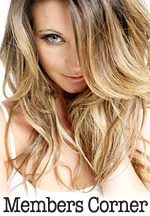 Hot Bikes, Sexy Kittens
Your Exclusive Grid Pass
also includes....
---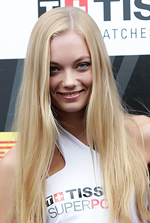 2013 SBK Race Season
Meet the offical SBK
World Superbike Girls!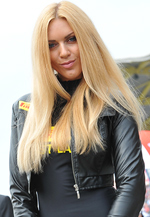 2014 SBK Race Season
Order the New
2013 / 2014 Calendars!
with the FastDates.com Calendar Kittens - the official SBK Umbrella Girls!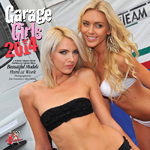 Click for even more
2014 Calendars!
---
Ducati 1199 Panigale finally a World Superbike contender at Imola
Double podium for Chaz Davies and the Ducati Superbike Team in today's Imola SBK races!
 
Imola (Italy), Sunday 11 May 2014 – The fourth round of the Superbike World Championship, that took place today at the Imola circuit in Italy, proved to be a happy hunting ground for Chaz Davies and the Ducati Superbike Team who powered the 1199 Panigale to a second place finish in both of the day's hard-fought Superbike races.
 
Race 1 – in cooler temperatures than yesterday (air temperature 22°C, track 30°C), Davies got away extremely well from fourth on the grid and by the end of lap one he was already lying second, behind Rea. During the first half of the race the Ducati Superbike man battled it out with both Sykes and Guintoli and although he lost his hold on second place for a few laps, he regained control when he got back in front of Guintoli on lap fourteen. In the final stages of the race Davies managed his tyres well and was able to increase his pace, lapping quicker than the other riders and building a gap between himself and the chasing pack. Chaz therefore crossed the line in final second place, his first podium of the 2014 season.
 
Giugliano did not make the quickest start and was seventh through the first laps. Starting to push to chase Melandri, Davide got past the Aprilia man on lap seven and then got into a rhythm  which allowed him to close the gap between himself and Baz and Sykes, immediately ahead. Unfortunately on lap twelve, just when he was positioned right behind the two Kawasakis, the Italian rider crashed, losing the front of his bike. Unfortunately what could have been a great race for Giugliano came to a premature end.
 
Race 2 – Giugliano got away very fast, lapping third at the end of lap one. Unfortunately, after only five or six laps, the bike started to bounce which caused him to lose feeling during braking, slowing him down and making him lose a few positions. Chaz, who didn't get as well as fast as he did in race 1, immediately began to push and made up for lost ground over the first half of the race, passing first Melandri and then his teammate Giugliano. At the mid-race point Chaz was up into fourth, while Davide, sixth, was forced to ride a prudent second half and was unable to attack; he nevertheless closed in a solid sixth position. Chaz, able to push harder than his rivals in the final stages, reached and passed first Sykes and then Guintoli to move into second place three laps from the end. Maintaining concentration right to the line, he passed under the chequered flag in second position. Chaz's double podium is an important result for Ducati, racing at its home track in front of large crowds of fans and ducatisti.
 
At the end of this fourth world championship round, Davies lies in fifth position in the standings with 87 points, Giugliano is seventh with 69 points. In the manufacturer's standings, Ducati is fourth with 113 points.

Ernesto Marinelli – Ducati Superbike Project Director - "We're really pleased with Chaz's results today; every time we go out on track we are able to improve and today's double podium confirms this positive trend that we've seen in recent months. We're still missing that final step, and this is why we'll continue to work to be even more competitive, but we're heading in the right direction. It was a real shame about Davide and the problems he had today. If it hadn't been for the crash in race 1, he would have been able to reach the podium. His day didn't go to plan but that is racing in the end. We will turn the page and, with optimism and faith, we'll concentrate on the tests and the next round at Donington."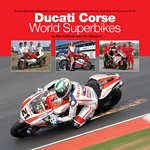 Retail $49.95 ea.
Click to Order from Amazon.com

Ducati Corse
World Superbikes
by Alan Cathcart
& Jim Gianatsis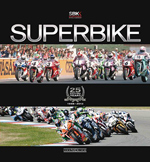 The Official SBK
World Superbikes
1987-2012
25 Year History Book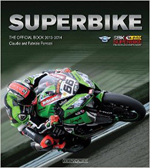 The Official SBK
2013-2014 Yearbook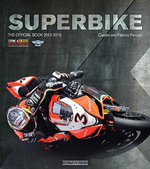 The Official SBK
2012-2013 Yearbook
These SBK Yearbooks are the Best Books Ever about World Superbike. They feature awesome color photography of the riders, bike and racing action. The feature a detailed revue of the past season in pictures and statistics, with a detailed look at the bikes and riders.

Plus a technical look data all the bikes, a preview of the upcoming season's Championship!
We buy this every year ourselves and highly recommend it!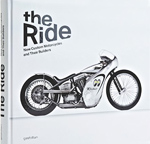 The Ride
The new generation
of sport customs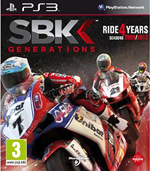 SBK World Superbike Video Game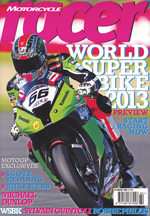 Official Print Media Partner
---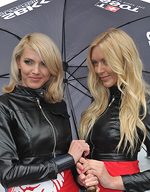 Meet FastDates.com
Calendar Kittens
SBK Grid Girls
Jitunka & Petra!

MV Agusta F3 800cc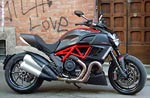 The Devil Made Us Do It!
Testing the Ducati Diavel in Italy
Sudco Carburetor Kits & OEM Replacement Parts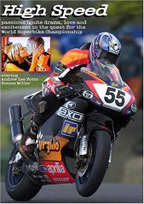 High Speed - the Movie
The best motorcycle racing movie ever made! Filmed on location at the World Superbike races , this an exciting romantic drama staring beautiful British actress Sienna Miller.
---
THROUGH THE ALPINE WONDERLAND OF AUSTRIA AND SOUTHERN GERMANY – THE ALPS AND LAKES MOTORCYCLE TOUR!
The Alps and Lakes motorcycle tour takes you through a beautiful part of European motorcycle paradise; the Alps. The contrast between the beautiful lakes in southern Germany and Austria and the towering mountains that reach up to more than 10,000 ft is nothing less than breathtaking.
This area is the famous background for the movie "Sound of Music". This vacation offers a little bit of everything: beautiful and relaxing rides through the valleys; some mountain roads and passes; and great vistas and sights, including King Ludwig's castle, Herrenchiemsee, and the historic city of Salzburg. The tour consists of five riding days, one of them is a rest day – which means that you stay two nights at the same hotel.

This is a great opportunity to explore a little bit more, ride around the countryside, walk through town, meet the locals and sample some of the local food. The tour will take you through Germany and Austria, and on the rest day you can even add Italy to your list if you are so inclined.
Find Out More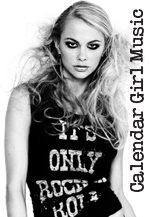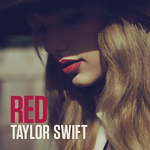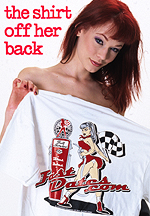 Order the Official
FastDates.com &
LA Calendar Bike Show
T-Shirts!