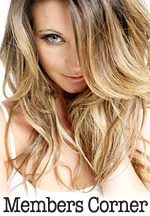 The FastDates.com
PinUp Calendars
Model Submissions
Models wishing to be considered for our pinup calendars and website should postal mail their submissions. Please Do Not E-mail Us Large Picture Files. Rather, send a link to your website.
Web@FastDates.com
You must be at least 5'7'' or taller, between 16 - 26 years old, have a great look and figure. Note: we do prefer experienced, professional models. Our regular shoots pay around $500 for a 4 hour shoot and require you to be available in Los Angeles at your own expense. Extended shoots and celebrity models may be paid more.
Include a Zed Card or at least one good head shot, one good suimsuit body shot, your height / weight / size measurements, and contact information. And tell us if you do just swimsuit, or additional tasteful nudity for Members Corner.
Mail to:
Gianatsis Design
4801 Reforma Road
Woodland Hills
CA 91364-4017 USA
---
FastDates.com Models
Meet just a few of the beautiful girls appearing in the FastDates.com Pinup Calendars and in the revealing pictorials in Members Corner. Our celebrity models have included:
Actresses
• Pamela Anderson - Baywatch
• Josie Bissett -Melrose Place
• Debbie Dunning -Home Improvement
• Jennifer Campbell • Amy Weber
• Jennifer O'Dell
• Jaime Pressly - My Name is Ed
Celebrity Models
• Joanna Krupa - Cover Model
• Nicki Lane - Miss Great Britain 03
• Janelle Perzona - Miss Minnesota
• Cindy Margolis - TV Show & .Com
• Patricia Ford • Avalon Anders
• Sam Phillips - Penthouse Pet,
97.1 Radio Talk Show, Actress
• LeeAnn Tweeden - Fitness Beach, Fredrick's, Fox Sports
• Vanessa Norris - Perfect 10 Cover model, Temptation Island
• Amanda Swisten • Cori Nadine
• Linda Sobek & Savannah -deceased
Centerfolds
Playboy Playmates:
• AnnaMarie Goddard - 40th Anniversary Playboy Playmate
• Amanda & Sandy Bentley
• Natalia Sokolova •Tawni Cable
• Rebecca Armstrong
• Brandi Downs
•Teri Weigel
• Tanya Beyer
• Carrie Westcott
• Tawni Cable
• Suzi Simpson
• Keri Kendrel - Penthouse Pets:
• Zdenka - Pet of the Year
• Seana Ryan • Julie Strain
• Patricia Ford • Savannah
• Martina Warren • Jessica Drake
Pefect 10:
• Valerie Bird • Vanessa Noris
• Taylor McKegney • Martina
• Jennifer Campbell
Adult Film Stars
• Jessica Drake
• Jayme Langford
• Justime Jolie


For an even more revealing
look at the beautiful FastDates.com Calendar Girls join them in
Members Corner.
FastDates.com Calendar MODEL SUBMISSIONS
Models wishing to be considered for our pinup calendars and website can also postal mail their submissions (Do not E-mail large picture files or phone, please).
You should be 5'7'' or taller, have a great look and figure. Note: we do prefer experienced professional models. Normal shoots pay around $500 for a 5 hour day and require you to be available in Los Angeles at your own expense. Well know celebrity models may negotiate higher rates. Include a Zed Card or at least one good head shot, one good suimsuit body shot, your height / weight / size measurements, and contact information. Mail to:
Gianatsis Design
4801 Reforma Road
Woodland Hills
CA 91364-4017 USA
Please Do Not E-mail us
large Picture files.
Rather, send a link to your website.
Contact@FastDates.com