Our favorite tag team, SBK Fast Dates World Superbike girls (left to right) Chandi Mason, Andra Cobb, and Taylor McKegney got together with us for the shooting of the 2006 Garage Girls calendar sponsored by Feelin' Lucky. All three girls are profiled in FastDates.com's Meet the Models and featured in Members Corner.
Our SBK Fast Dates World Superbike Angels are Feelin' Lucky
Our Favorite Calendar Angels Shoot for Garage Girls 2006
with photographer Jim Gianatsis
The photo shoot for our 2006 Feelin' Lucky Garage Girls Calendar featured 3 very beautiful current and former SBK Fast Dates Calendar Angels: Andra Cobb (2006), Chandi Mason (2005) and Taylor McKegney (2000). The shoot took place on a garage style set in the Gianatsis Design studio with photographer Jim Gianatsis, makeup and hair by Lisa Rukus, adhearing to the reknown Garage Girls theme of sweaty and grimey, yet very beautiful pinup models in skimpy apparel "...hard at work without the motorcycles getting in the way!"
| | | |
| --- | --- | --- |
| | It was great to shoot with Taylor again, who we hadn't worked with in about 3 years. In that time Taylor had stoped modeling to get married, have a baby, start her own business - a successful hair salon in Palos Verdes, CA, and then become single again. Taylor previously appeared on the covers and inside 2 previous editions: 1999 and 2001 Garage Girls, 2001 Fast Dates. | Click for bigger view and to order. |
Another one of our FastDates.com Calendar Kittens, Janelle Pierzina left the modeling scene in Los Angeles the beginning of 2005 and sailed disappeared off to the South Pacific to shoot a TV show pilot about 3 chicks like Charlie's Angles cruising around on a luxury power yachet and getting involved in lots of action adventures.
Then 6 months later, July 2005, Janelle pops up on the reality TV show Big Brother on CBS, listing her profession as a VIP Cocktail Waitress now living in Miami....
Fast Dates World Superbike Girl & Ducati Corse Girl Janelle Pierzina Stars on TV's Big Brother 6
Our own FastDates.com Calendar Angel Janelle Pierzina is one of the featured House Guests on this summer's CBS reality television series Big Brother 6. The sexy model and actress has even developed her own fan following from the TV Show and many new websites have sprung up trying to feature her. But our FastDates.com Website and Calendars are one of the few places on the web and in print can find the best pictures of our Janelle, including our exclusive sexy pictorials of her in
Members Corner.

We took Janelle to Laguna Seca World Superbike in 2003 where she also served as official Ducati Corse umbrella girl for Ruben Xaus, with her photos featured in this year's 2005 Fast Dates Calendar
---

Our official SBK Fast Dates World Superbike and Ducati Corse girls at Brands Hatch were Gemma Gleason, Monica McDermet and Aaliayah. Here they warm up Regis Laconi's 999F05 Superbike just before practice, and forthe digital Hassleblad for the next edition of the Fast Dates Calendar.

2006 SBK Fast Dates Calendar World Premier! Jim Gianatsis and our newest
Calendar Angels - Monica, Gemma and Aaliayah blow the lid off at Brands Hatch
Aug 5-7th 2005, Brands Hatch, Great Britain - The European World Premier of the SBK World Superbike endorsed 2006 Fast Dates Racebike Pinup Calendar took place in the SBK Paddock Show during the Brands World Superbike Weekend. Right along side the top factory riders holding their press conferences and signing autographs for fans, our beautiful new Fast Dates Calendar Angels Monica McDermott and Gemma Gleason were there with photographer Jim Gianatsis to meet everyone and autograph the new 2006 Calendars.
We were also excited to have both Monica and Gemma serve as their official SBK World Superbike Spokes models in "Live Timing on WorldSBK.com" uniforms at Superpole and on the race grid, plus serve as and team umbrella girls during the race weekend for Team Ducati Corse reigning World Champion James Toseland and his runner up team mate Regis Laconi. See the Complete Story is in Fast Dates News
---
More
Calendar Girl News
Click to visit Members Corner for very sexy Calendar Angel pictorials....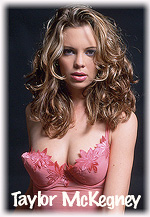 ---
LA Calendar
Motorcycle Show
FastDates.com
Model Search Pageant
3rd Weekend of July
CaliforniaHostess.com
the official agency for spokesmodels for our
Bike show Show Exhibitors
and producer of the
FastDates.com Calendar Girl
Model Search Pageant
both days!
Joanna Krupa
featured in Playboy
FastDates.com Calendar Angel and 2004 Garage Girls cover model Joanna Krupa was featured on the cover of Playboy magazine July 2005 with a beautiful photographed 10 page nude pictorial inside. Playboy called Joanna the "The Sexiest Swimsuit Model in the World" and we discoved her first! Joanna has also been featured in Maxim and FHM magazines.


2004 Garage Girls
in Collectors Corner
Featuring Joanna Krupawith Chandi Mason and Janelle Perzina! It's Hot!