Fast Dates Calendar News July - August 2007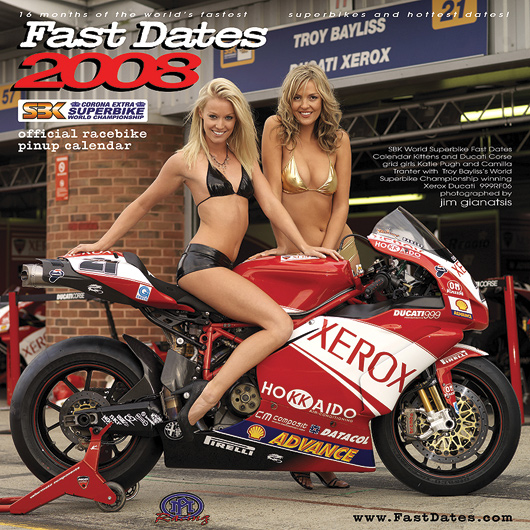 LA Calendar Bike Show Hostess and Playboy Playmate Tamara Witmer featured
2008 Fast Dates Racebike Pinup Calendar
World Premier July 1st 2007 - The SBK World Superbike endorsed 2008 Fast Dates Race Bike Swimsuit Pinup Calendar sponsored by Performance Machine and photographed by Jim Gianatsis features all the top factory race bikes of the SBK World and AMA National Superbike Championships together with the beautiful SBK Fast Dates World Superbike / Ducati Corse girls Katie Pugh and Camilla Tranter, along with Playboy Playmates Tamara Witmer and Athena Lundburg.
Featured are all the top factory Superbikes from Yamaha, Honda, Suzuki, Kawasaki, and Ducati including double World Champion Troy Bayliss' 2006 title winning Xerox Ducati 999F06 and Troy Corser's Suzuki GSXR1000, as well as Noriyuki Haga's Yamaha R1 and James Toseland's Ten Kate Honda CBR1000RR. You can read about all the drama and excitement that went into photographing this year's Calendar at Brands Hatch World Superbike in Fast Dates Calendar News July-August 2006.
Also featured are Biker Build Off TV Show challengers Roland Sands' "No Regrets" American V-twin powered sportbike, together withhis contender on the show, 3-time LA Calendar Motorcycle Show winner Jesse Rooke's KTM V-twin retro board track racer. Plus, there's Roland Sand's incredible Kenny Roberts commissioned KR 990cc 5-cylinder 230hp MotoGP engine powered retro board track streetbike.
ORDER HERE
---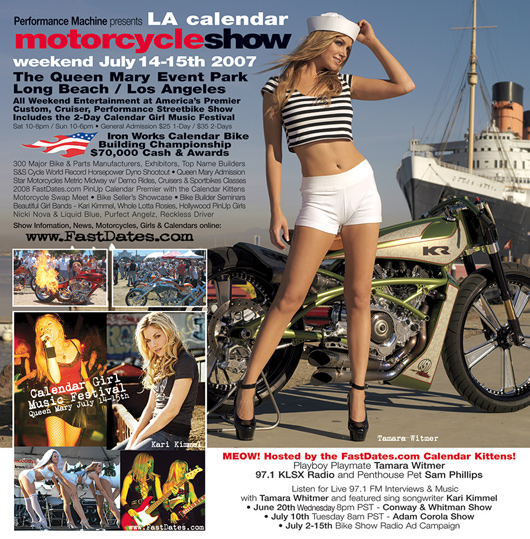 2007 Performance Machine Best of Show winner was Greg Westbury from Westbury Hardcore, picks up his $4,000 Cash and some $3,000 more in awards from the FastDates.com Calendar Kittens (left to right) including KLSX talk show host and Penthouse Pet Sam Phillips, supermodel Tiffany Toth and Miss Texas Rockin' Robin Cunningham.
A New Record $86,000 in Cash & Awards as Greg Westbury Takes Best of Show!
Randy Hocker Repeats as 1st Place Pro Class Builder
S&S Calendar Show Dyno Winner John Noonan Shatters 2-Wheeled Land Speed Record

Performance Machine presents the 16th Annual
2007 LA Calendar Motorcycle Show Weekend
and 2-Day Calendar Girl Music Festival
The Queen Mary, Long Beach, CA July 14-15th, 2007 - The 16th Annual 2007 edition Los Angeles Calendar Motorcycle Show Weekend sponsored by Performance Machine continued to entertain and excite streetbike enthusiasts and the general pubic again this year, as the premier streetbike motorcycle show in America. Produced by Gianatsis Design in partnership with the Queen Mary at the beautiful Queen Mary Event Park alongside the beautiful Pacific Ocean in Long Beach, CA, this year's Bike Show took place on the July 14-15th as to not conflict with the Laguna Seca MotoGP the following weekend.
As always, the Show featured a huge non-stop weekend of activities for custom, cruiser, classic and sport bike enthusiasts, together with some 180 major motorcycle and product manufacturers, exhibitors and venders, and the leading custom bike from across America and around the World. This year the Calendar Bike Show also showed a noteworthy increase in spectator attendance over last year's 2006 Show with a 5% spectator increae on Saturday and 10% increase on Sunday despite a $5 increase in admission to added entertainment for the fans. This is significant in light of most major outdoor motorcycle events axcross America experiencing a 30-50% decline in attendance over the last 2 years. And it reflects the Calendar Bike Show's well known reputation as the premier custom and performance streetbike show in America.

Many of the America's and the world's top Pro and Amateur street bike builders were in attendance to compete for an increased record purse of $86,000 in cash and awards in the Calendar Show Bike Building Championship. This year's Show Contest features 3 new classes including the Iron Works magazine Street Chopper, and Bar Hopper classes, and the new Yamaha Road Star sponsored Metric Cruiser Class located in the exciting new Road Star Metric Midway featuring Japanese Cruisers, along with classes for European and Japanese Sportbikes. There are 11 Calendar Bike Building Championship Classes including the premier Radical Pro Builder Class sponsored by Iron Works magazine.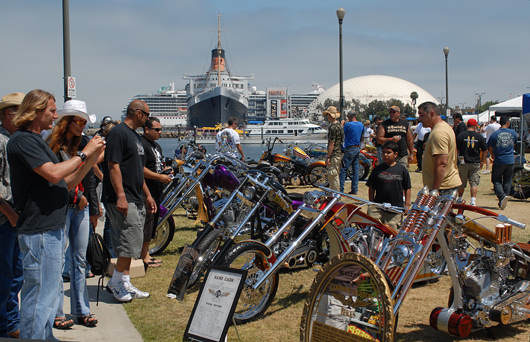 The coveted Performance Machine Best of Show trophy and awards this year went to Greg Westbury of Westbury Hardcore out of Concord, CA. The bike was a flawless, clean and simple Panhead Bobber in colors Green, Black and Green which had scored a prior win at Artistry in Iron at Las Vegas Bikefest. The contest judges including Show producer and Calendar photographer Jim Gianatsis, builder Joe Takai of Mercury Customs, and Survivor TV Series producer and rider Adam Briles liked the Westbury bobber because its well executed simplicity stood out amid the many other detail intensive and overly busy choppers and theme bikes. Next to Best of Show and reclaiming his Pro Builder Class win from last year was Randy Hocker from Red Hill Motorcycle Werx in Loveland, Co, with a very clean, simple black painted rigid with eye catching external fuel lines along the side of the tank.The $5,000 Best Performance Machine equipped bike went to Alberico Raposo with a basketcase Harley FXST built up by Todd Silicato of Top Shelf Customs in Huntington Beach, CA.

The annual LA Calendar Motorcycle show celebrates the premier of the new seasons' FastDates.com Motorcycle PinUp Calendars photographed by Calendar Motorcycle Show producer Jim Gianatsis, with Calendar Kitten and Playboy Playmate Tamara Witmer featured in all 3 editions of the new 2008 Iron & Lace Custom Bikes, Fast Dates Racebikes and Garage Girls pinup calendars, with Tamara serving as this year's master of ceremonies on stage together with new Calendar Kitten Tiffany Toth.
Earlier in the week Tamara was featured live both on the Adam Caraolla and Danny Bonaduce nationally syndicated 97.1 KLSX FREE FM and the Conway and Whitman radio show with featured Bike Show singer Kari Kimmel (www.KariKimmel.com) to promote this year's show. And for Bike Contest awards presentation at the Main Stage on Sunday afternoon the Kittens were assisted by other former Calendar Kittens, KLSX talk show host and Penthouse Pet Sam Phillips together with Miss Texas and Miss Harley-Davidson, Rockin' Robin Cunningham.

All weekend long spectators got meet top celebrity custom bike builders including Russell Mitchell, Shinya Kimura, Jesse Rooke, Roland Sands, Ron Simms, Chica and Joe Takai from Mercury Customs featured on TV's American Thunder, Build or Bust, and Biker Build Off, and to attend free Calendar Bike Builder Seminars with with the top builders.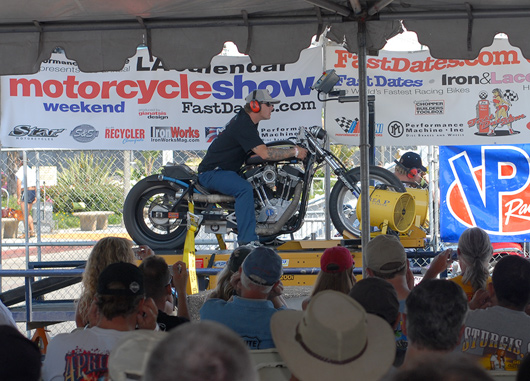 Bennetts Performance took 1st place in the Sportster Class at 150.69hp with their Land Speed Record bike, then returned to claim a new 200hp record with their Open Class V-Twin based on an S&S engine.

One of the Calendar Motorcycle Show's newest partners this year is S&S Cycle, the world's leading manufacturer of high performance American V-Twin engines and performance parts used by many of the top custom bike manufacturers and builders in attendance at the Calendar Bike Show. S&S Cycle's sponsorship of the exclusive Calendar Motorcycle Show's exclusive S&S Cycle World Championship Horsepower Dyno Shoot Out is a perfect partnership to showcase the S&S Cycle product line's proven performance image. Along with sponsoring the S&S Cycle World Championship Horsepower Dyno Shoot Out, S&S Marketing Director Timm Fields and Race Team Manager Charlie Hadayia in attendance with a company product display to answer spectator's performance questions and to assist with the Dyno Awards presentation on Sunday afternoon.
Actual operation of the S&S Cycle World Championship Horsepower Dyno Shoot Out throughout the weekend was handled by veteran exhaust system designer Kerry Bryant and his staff from Area P/No Limits (AreaPNoLimits.com). It is Kerry who has actually produced the World Record Dyno Shoot Outs at the Show the last eight years with its previous sponsors, so the accuracy and continuity of established classes and records will continue unchanged. And as always there will be a full range of Record Classes for both American V-Twin and Metric Sportbikes in both the stock and modified streetbike categories, with engraved S&S Cycle World Record trophies awarded to the winners. Top Dyno scores were posted during the weekend in many classes including John Noonan with a Suzuki Hayabusa at 416.59 hp Best of Show Record (John also set the 545hp world record at he 2005 Show), and Bennett's Performance with a S&S Cycle based American V-Twin Street Pro Class bike at 200 hp!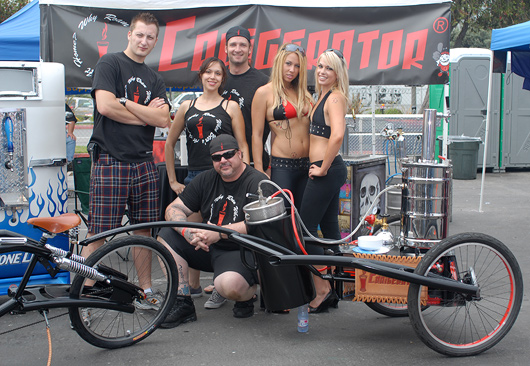 A Frat House's dream - Craigerator offers unique Custom Beer Keg solutions for home, work and on the go!

Yamaha's street cruiser Star Motorcycle line will joined the Calendar Show beginning this year as title sponsor of the Star Motorcycles Metric Midway which featuring activities, exhibitors and the Calendar Bike Building Championship Contest classes for all makes of metric Twin cruisers, sportbikes, along with a new Star Motorcycle Contest Class with awards. Star Motorcycles will have a huge big rig display area featuring their newest bikes and exotic Star based customs from some of the Show's top name builders. Show attendees will be able to take Star Motorcycle demo rides throughout the weekend along Queens Highway parkway around Long Beach Harbor on the beautiful Pacific Ocean. All Star Motorcycle Club Members will receive special Show admission pricing and preferred Star parking in the Queen Mary's main parking lot.
Iron Works magazine with editor Gain Gingerelli and advertising manager Bill Albrant, and Mikuni Carburetors with V.P. Lee Chapin returned this year, after a brief hiatus, as the Calendar Motorcycle Show Contest's associate sponsors. Show attendees can stop by the IronWorks magazine display throughout the weekend, meet Dain and the rest of the magazine staff, and sign up for a specially priced Iron Works subscription discounted for show attendees and enter to win the IronWorks / Lickscycles Bobber Motorcycle Giveaway. Mikuni award HSR Carburetor Kits to to all the V-twin class winners. And both companies assisted with the unique Calendar Show Contest trophies featuring carburetors and engine parts mounted on beautiful desk pen sets.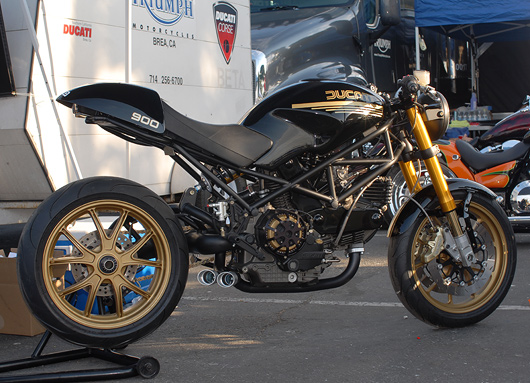 Flight Motorcycles had some really awesome Ducati based customs at the Show including this very modern component retro 900 with cantilever monoshock rear suspension.

Adding to the Calendar Bike Show's entertainment value was the Calendar Girl Music Festival an incredible 2-day entertainment extravaganza of beautiful girls performing great music and sexy dance shows which was included with the admission price, along with complimentary admission on board the historic Queen Mary ocean liner, and a 2-day All-Brand Motorcycle Swap Meet produced by Topping Events in the separate Shoreline Village area next tot he ship.
Talented and beautiful, Recording star Kari Kimmel performs songs from her new CD - LISTEN HERE
Headlining the Calendar Girl Music Festival both days was beautiful new up and coming singer / songwriter Kari Kimmel, who with many current movie and TV song soundtracks to her credit including: Victoria Beckham: Coming to America (Fox), Girl Positive (Lifetime), The Gilmore Girls, Shall We Dance, Ella Enchanted. Kari performed from her newly released self titled CD album available at the Show and on KariKimmel.com. Kari performed acoustically with keyboards and guitar on Saturday, then returned on Sunday to rock the park with a full band. Also headlining both days the sexy all-girl AC/DC tribute band Whole Lotta Rosies, who blew the speaker boxes off the stage and rocked your boxers off as jail bait schoolgirls took spectators to heaven the hard rock way. And what would the Calendar Show being without its reputation for girl dance shows with the Purrfect Angelz kicking up the stage on saturday, and the Hollywood PinUp Girls performing sexy burlesque routines on Sunday. Other performers included the world renown show band Liquid Blue with lead singer Nikki Nova, while Reckless Driver with Mary Falls rocked the Saturday Night Iron & lace Calendar Builders Party until 1am in the Observation Bar aboard the Queen Mary.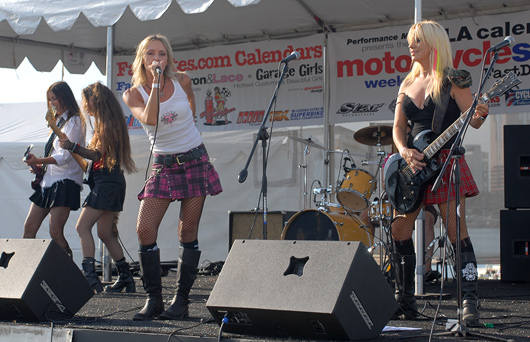 Whole Lotta Rosies was a sexy schoolgirl AC/DC tribute band that kicked ass all weekend for enthusiastic fans.
Together with Title sponsor Performance Machine, Associate Sponsorship support for the premier streetbike event weekend in America is provided by Star Motorcycles, Iron Works magazine, S&S Cycle, ReCycler.com, CycleTrader.com and Connection magazines, Speed TV's American Thunder, Mikuni Carburetors, Meguiar's Car Care Products, and the FastDates.com Calendars.

The 2008 LA Calendar Motorcycle Show will take place at the Queen Mary in Long Beach on the weekend of July of July 12-13th 2008. Spectators and Exhibitors can find out more about The LA Calendar Motorcycle Show, the Bike Contest and all the available weekend activities online at www.FastDates.com.
2007 Calendar Show Coverage Page 1 • Page 2 (Hi-Resolution Media Photos) • Page 3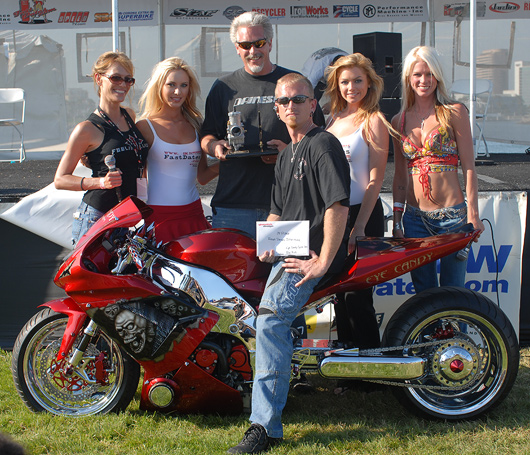 Eddie McCoy / Ron Roth/ Rick Swindell, Eye Candy Cycle Designs, San Clemente, CA, with 97.1 FREE FM's Sam Phillips, Tiffany Toth, Tamara Witmer and Rockin' Robin Cunningham.


Performance Machine presents the
2007 LA Calendar Show Bike Building Championship Class Winners
Click on the Class Name for a Hi-Resolution Photo of the winner
Performance Machine Best of Show - Greg Westbury, Westbury Handcraft, Concord, CA.
Best Performance Machine Bike - Alberico Raposi, Todd's Cycle, Huntington Beach, CA. Black/Gold/Brown FXST.
Mikuni Pro Builder -1. Randy Hocker, Red Hill MC Works, Black rigid w/ 110ci RevTech; 2. Mark Daley, Thunderstruck Custom, Medford, OR, Gold Soul Shaker / Accurate Engineering; 3. Jackson Fyffe, Wild card Customs, Bedford, TX, Speedliner/Yamaha Roadliner.
BikeShow2007/Mikuni Street Performance - 1. Brandon, Lucky 7 Choppers, Rancho Cucamonga, CA; 2. Paul Morris, Sherman Oaks,CA, Black carbon fiber/ G2 gangster; 3. Mike Hahn, Murley's Motorcycle, Walnut, CA, Big Dog Bulldog.
Mikuni Street Chopper -Toshiyuki Takahashi, Tokyo, Japan, Custom Factory BB, Lomita, CA; 2. Jeff Chirino, Diamond bar, CA, Big Bear Chopper / Scarface S&S 100ci; 3. Alan Thordsen, Thordsen Customs, South San Francisco, CA.
Mikuni Street Custom - Brandon, Lucky 7 Choppers, Rancho Cucamonga, CA, Red Pro Street ./ TP 121ci.; 2. Fred Earl, Platinum Deuce, Whittier, CA, Harley-Davidson Deuce; 3. Junior & Charla Warner, California Boss Hoss / Chevy 350ci.
Iron Works Bar Hopper - 1. Rykk Budd,Newbury Park, CA, 1927 Indian Scout chassis/ 1947 Chief 74ci engine; 2. Dave Carkhuff, Concord, Ca, Westbury rigid custom / H-D 80ci; 3. Harry Scott, La Midada, Ca, Black Bobber Shop / S&S Shovel 93ci.
Iron Works Sportster - 1. Todd Stilicato, Todd's Cycle, Huntington Beach, CA, Sportster / S&S 120ci; 2. Joel Snetsinger, Andy & Steve Tores built, Nuevo, CA, Silver/Black 2004 Sportster; 3. Ruben gongalez, KD Customs, chome Sportster.
Iron Works Post 1956 - Joseph Dekelaita, Victorville, CA, Red / Silver 2004 Harley-Davidson; 2. darby capone, Queen Creek, AZ, Black Phanton/96 ci Panhead.
Iron Works Classic Pre 1956 - Don Yates, Lucky's Speed Shop, Chandler, AZ, Red Indian; 2. Bob Carrillo, Classic Bobber Chop, Pacoima, CA, 1948 Flathead bobber; 3. Mike Tomas, Kiwi Indian Motorcycles, Riverside, CA, Black i953 Indian Chief.
GR Customs V-Rod - 1. Jordan Cameron, Air Designs, Milwaukie, OR, Black H-D V-Rod; 2. Dan Behrens, Lakeside, CA, Oranve 2003 H-D V-Rod.
Star Metric Custom - Jim Giuffra / Ron Abel, AFT Customs, Martell, CA, "Credere" Honda VTX13PS; 2. Justin Scaki, Upland CA, Viking Motorcycle Company, Honda VTX1800; 3. Eric Hansen2002 Yamaha Road Star Warrior,
Fast Dates Sportbike - Eddie McCoy / Ron Roth/ Rick Swindell, Eye Candy Cycle Designs, San Clemente, CA, Kawasaki ZX10; 2. Tyler ZHughes, Eye candy Cycle Design, Oceanside, CA, Suzuki Hayabusa; 3. Nick Garano, Simi Valley, CA, Yamaha 1985 RZR3590R.

S&S Cycle presents the LA Calendar Motorcycle Show
World Record Horsepower Dyno Shootout produced by AreaP No Limits
Group Dyno Winner Photo with Area P's Kerry Bryant and S&S Cycle's Timm Fields

Sportbike 600 - Kelly Bryant - Yamaha R6 - 103.5 hp
Sportbike 750 - Dave Stinson - Suzuki GSXR750 - 121.77 hp
Sportbike 1000 - Steven Hanchette - Suzuki GSXR1000 - 160.93 hp
Sportbike Open - Ray Garofano - Suzuki Hayabusa - 195.09 hp

Sportster/Buell - Bennetts Performance V-Twin - Land Racer - 150.69 hp
V-Twin 74" - 80" - Barbara Cabral - V-ROD Destroyer - 151.54 hp
V-Twin 81" - 88" - No entries
V-Twin 89" - 95" - R. Normandin - Electriglide - 96.76 hp
V-Twin "96 - 113" - Patrick Racing - Dyna - 114.14 hp
V-Twin 114"+Plus - D. Thew/Bennetts Performance S&S Cycle based American V-Twin Street Pro - 200 hp

Turbo V-Twin - John Cabral - FLH Dresser - 239.57 hp
Turbo Sportbike - John Noonan - Suzuki Hayabusa - 416.59 hp (545hp record from 2004)

World Land Speed Records - On Sunday, Bike Show Turbo Sportbike Class Winner John Noonan set two land speed records on the dirt at El Mirage. He went 235.924 mph on his '00 Suzuki Hayabusa "Yellow Submarine" with a custom built Turbo body and Area P exhaust. Same bike he won the Turbo Sportbike division with on Saturday. This is the fasted pass on dirt for any two wheeled vehicle ever. He shattered his previous record of 221.371.

He also set a new Sidecar land speed record (without passenger) by going 216.056 mph on his '99 Suzuki Hayabusa with a Velocity Racing Turbo. He shattered his previous record of 187.813 mph.

Calendar Kitten and Bike Show MC Tamara Witmer live with Kari Kimmel on the 97.1 FM microphones.

$70,000 in Cash and Awards at the
The Biggest & Best Custom & High Performance Street & Sportbike Event in America!
Performance Machine presents the
LA Calendar Motorcycle Show Weekend July 14-15th 2007

Tamara and Kari Go On Air with Conway and Whitman 97.1 FREE FM
Los Angeles' Number One Nightime Talk Show to promote the Calendar Motorcycle Show
June 20th, Los Angeles, CA - Beautiful Playboy Playmate and FastDates.com Calendar Kitten Tamara Witmer was joined by the incredibly talented singer songwriter Kari Kimmel at the CBS Radio Studios in Los Angeles on Wednesday June 20th at 8:30pm for a live on-air interview with the Conway and Whitman Show on KLSX 97.1 FREE FM. The evening talk radio show is hosted by Tim Conway, Jr, son of famed comedian Tim Conway, together with partner Brian Whitman. The radio show is the number one evening talk show in the Los Angles market. Our girls where there in a full 15 minute live segment with Conway and Whitman to promote the upcoming LA Calendar Motorcycle Show Weekend July 14-15th 2007 at the Queen Mary Event Park in Long Beach, CA.
Tamara Witmer, Playboy Playmate August 2005, is the featured Calendar Kitten in all 3 editions of the new 2008 FastDates.com Motorcycle Pinup Calendars (Fast Dates, Garage Girls, Iron & Lace) which make their world premier at the Calendar Motorcycle Show where Tamara is serving as the on-stage Master of Ceremonies throughout the weekend.
Kari Kimmel is one of the hottest new musical talents in America, with the very attractive young singer songwriter having her songs featured in many popular Hollywood movies and TV shows. Kari will be performing music from her newly released CD "a life in the day" both days at the Calendar Show as she headlines the 2-Day Calendar Girl Music Festival featuring all girl bands and dance shows which is included with the Bike Show admission.
Both Tamara and Kari did an incredible job in fielding all the quips and jabs thrown at them by the talk show jokesters, while informing listeners about the upcoming Calendar Motorcycle Show Weekend. Married talk jock Tim Conway tried his best to get the inside scoop from Tamara about the Playboy Mansion parties and to set up Brian Witmer on a date with Tamara. Then Kari blew the windows out of the studio sound booth as she sang an incredible acoustic guitar retention of her hit song "To Make You Smile" that had the talk jocks praising her with countless accolades.
Earlier in the day Tamara and Kari were at the station with FastDates.com producer Jim Gianatsis to record 30 and 60-second radio ad spots for the Calendar Motorcycle Show Weekend which will begin airing on 97.1 FM starting on July 1st up through the July 14-15th Show weekend. And the girls will return again to the 97.1 FM studios where they will appear live again, this time on Tuesday July 10th on the Adam Corola and Danny Bonaduce Morning Show starting at 8am. If you are not in the 97.1 FREE FM listening area you can still listen to the show online on the station's website at http://www.971freefm.com
Complete Bike Show Details HERE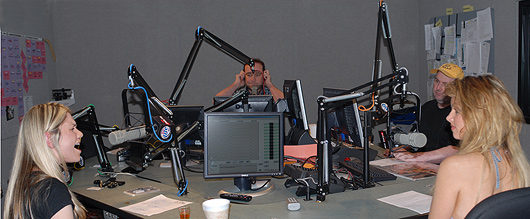 Kari Kimmel (left) sings live on air with Conway and Witman, and Tamara.

Kari Kimmel News!
- June 2007 - ASCAP's Playback magazine, Kari's album "a life in the day" is featured in the June issue!
- June 25th Tuesday, Lifetime Channel movie Girl Positive featuring Kari's song "Fly"

- July 10th, Tuesday, 8am Adam Corola and Danny Bonaduce Show on KLSX Radio 97.1 FREE FM:
just a few days before the Big Calendar Show weekend , Kari will be on air performing live and to
promote the upcong LA Calendar Motorcycle Show with Playboy Playamte Tamara Witmer

- July 16th, 8-9pm ET, NBC's reality show "Victora Beckham: Coming to America" with
Kari's song "Taking A Ride" will be featured in the program
Kari Kimmel 2007 UpComing Live Concerts
- July 4th Celebration - Central Winds Park in Winter Springs, FL (also performing is Little Texas)
1000 E. SR 434 Winter Springs, FL 32708
- July 14 & 15th - LA Calendar Motorcycle Show at the Queen Mary Event park, Long Beach.

Kari's new CD "A Life in the Day" is available at www.karikimmel.com --get your own copy today!
Kari's songs are also on ITUNES!!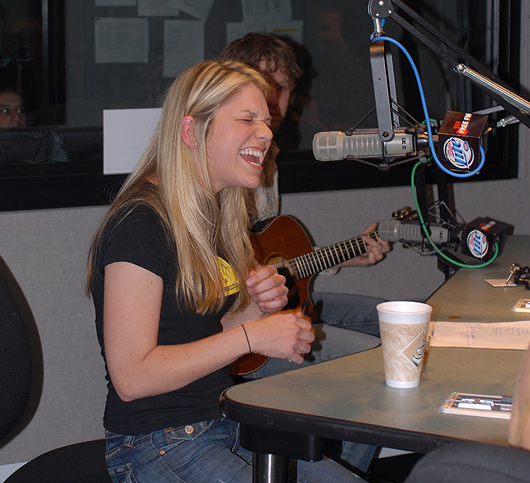 Kari Kimmel blew the famed Talk Jocks away with her accoustical version of her hit song 'To Make You Smile".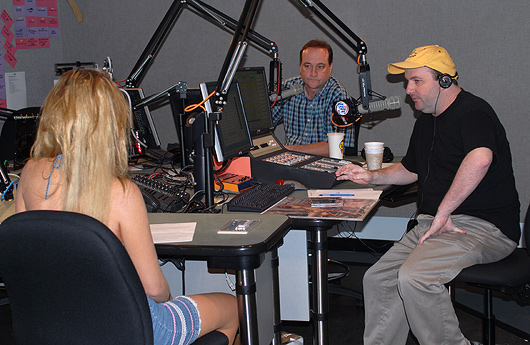 Tamara tells 97.1 listeners about the Calendar Motorcycle Show Weekend as Conway (left) and Whitman (right) enjoy their exclusive viewing benefits inside the radio booth of Tamara's very low cut dress.
---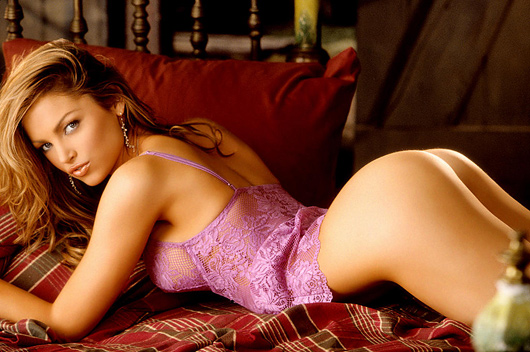 Calendar Kitten and Playboy Playmate Tamara Witmer is featured extensively in Members Corner and in the upcoming 2008 Fast Dates, Iron & Lace and Garage Girls Garage Calendars. Tamara will also be hosting this year's LA Calendar Motorcycle Show Weekend on July 14-15th where you can meet her in person signing the new FastDates.com Calendars.

FastDates.com Members Corner Updates
Much More New Content, New Lower $9.95 Monthly Price
If you've never joined our Members Corner before, or it's been a while since you have been a member, now's the time to join us. Along with a new low monthly membership rate, we've got a lot more content you don't want to miss! Included with your Membership is:
• Members Corner - Sexy and Reveal photos of the prettiest fastdates.com calendar Kittens including Playboy Playmates Tamara Witmer, Athena Lundburg, and the world's sexiest actresses and models Jamie Pressly, Joanna Krupa and LeeAnn Tweeden. Plus archives of all the Fast Dates, Iron & Lace, Garage Girls Calendars.
• Met-Art Affiliate Model Galleries - Normally $29.95 a month to join Met-Art alone!
• Paddock Garage - Sportbike and V-Twin Engine Tuning and Suspension Se Up.
• Iron & Lace Garage - Feature custom bike pictorials including our beautiful Calendar Kittens
• FastDates.com Calendar Screen Savers - The hottest Bikes, Riders and Calendar Kittens
Tamara says "Don't get left out!" - Join Members Corner now!
---
There's more! Go to Fast Dates Calendar News NEXT PAGE

Hot Calendar Girl and Bike News! Go to: Fast Dates • Garage Girls • Iron & Lace

click here to see even more of our sexy Fast Dates Calendar Kittens...



Some of our Calendar Girls can also be seen at Playboy's website...