Calendar Kitten News January - February 2010


This Month in the new 2010 FastDates.com Calendars
Above: Playboy Playmate Athena Lundburg, beautiful Rachel Bernstein and adult teen goddess
Jamie Langford rock our world in the 2010 Garage Girls Calendar.
Below: Calendar Kitten Jamie Jungers rocks pro golfer Tiger Woods' world in the
2010 Fast Dates World Superbike Calendar.
Jamie gets up close and personal with Regis Laconi's Team PSG-1 Corse factory Kawasaki ZX-10on location at the Miller Motorsports World Superbike round. Click to order the 2010 Fast Dates Calendar.

Calendar Kitten and Tiger Woods' mistress Jamie Jungers
makes her first Appearance in Fast Dates 2010
January 1st, 2009 - As we revealed in Pit Lane News last month, Las Vegas based model and our 2010 Fast Dates Calendar Kitten Jamie Jungers was the 4th girl to be revealed to have had an affair with billion dollar golfing sports icon Tiger Woods! Jamie looks surprisingly similar to Tiger's wife Elin, and may just have been the perfect out-of-town play girl replacement for Tiger while wife Elin was left home pregnant and tending to the babies.

Former Swedish swimsuit model,
later Mrs Tiger Woods, Elin Nordegren


Tiger Woods likes scoring on and off the gold course.
Jamie Jungers is revealing that her affair with Tiger Woods lasted two years. Jungers, a beautiful 26-year old blonde model from Las Vegas, has made a deal to tell her story to a British newspaper. Jungers' affair with the golfer fit the pattern of Tiger's extra-marital dalliances, with the relationship spanning two years but contact sporadic. Jungers is a look alike for Woods' wife Elin. Jungers met Tiger in Las Vegas and their romantic hookups took place in several different cities, with Tiger arranging for him to meet her.
Fast Dates Calendar photographer Jim Gianatsis met model Jamie at the 2008 Miller Motorsports, USA, World Superbike race where we hired and photographed her with 3 other models that weekend for the new 2010 Fast Dates World Superbike Calendar. Jamie is featured in 6 photos in the Calendar.

• Read about our Fast Dates Calendar shoot with Jamie in Fast Dates News July-August 2008
• Order Jamie's 2010 Fast Dates Calendar
---
Heather is featured in the upcoming 2011 FastDates.com Calendars.
Calendar Kitten Heather Rae is new
February 2010 Playboy Playmate!
Jan 1st, 2010 - Our newest FastDates.com Calendar Kittens is beautiful Heather Rae Young who we discovered at last July's LA Calendar Motorcycle Show Weekend and hired on the spot to shoot the next 2011 FastDates.com Calendars. You'll have to wait another 6 months before the new Calendars are released, but you can see a lot more of Heather right now, wearing even less, as the latest Playboy Playmate centerfold revealed in the February 2010 Playboy Magazine on news stands now.

Subscribe to Playboy at 75% discount off the cover price!

Below, One of Heather's oh-so-sexy photos in the Playboy February issue.
It just proves again that FastDates.com brings you the world's most beautiful women together with the world's top custom and racing motorcycles. That's Heather, above, with Ben Spies' 2009 World Superbike Championship winning Yamaha YZR1. While below is the cover of of he first Fast Dates Calendar from 20 years ago featuring Playboy Playmate Pamela Anderson with Miguel duHamel's Yoshimura Suzuki's "Big Papa" Superbike. It doesn't get any better than this!
Past Editon Calendars are still available in Collector's Corner
---
Supermodel Marloes Horst is from the Netherlands
Teen Supermodels Go Topless in the new 2010 Pirelli Calendar
January 1st 2010 - The 2010 Pirelli Calendar, now in its 37th edition, was presented to the press and to guests and collectors from around the world, at its global premiere in London. The much-awaited appointment with 'The Cal', a cult object for over 40 years, was held this year at Old Billingsgate, the suggestive late 19th century building on the banks of the Thames, where from 1875 to 1982 it housed the capital city's fish market.
Following China, immortalized by Patrick Demarchelier in the 2008 edition, and Botswana shot by Peter Beard a year later, 2010 is the year of Brazil and of American photographer Terry Richardson, the celebrated "enfant terrible" known for his provocative and outrageous approach.
Photographer Terry Richards with Pirelli's 11 teen supermodels photographed in Barbados
The 2010 edition is a clear expression and Terry Richardson is its interpreter: he portrays figures without frills, removed from complicated and artificial contexts set by fashion trends. The setting has no showy backgrounds or schemes, in line with the photographer's simplicity and focus on the essential. "A great photographer," says Richardson, "captures the moment - that's why I shoot without extra equipment and without assistants. My technique is the absence of technique: the lens is my eye, my charisma, my ability to capture moments of truth, whatever they may be, picture angles, use of color, light, scenery - these have always been the essential aspects of my photographic art."
In the 30 images that scan the months of 2010, Terry Richardson depicts a return to a playful, pure Eros. Through his lens he runs after fantasies and provokes, but with a simplicity that sculpts and captures the sunniest side of femininity. He portrays a woman who is captivating because she is natural, who plays with stereotypes in order to undo them, who makes irony the only veil she covers herself with. This is a return to the natural, authentic atmospheres and images of the '60s and '70s. It is a clear homage to the Calendar's origins, a throwback to the first editions by Robert Freeman (1964), Brian Duffy (1965) and Harry Peccinotti (1968 and 1969).
| | |
| --- | --- |
| Rosie Huntington-Whitley | |
The calendar features 11 different barely legal teen supermodels Catherine McNeil, Abbey Lee Kershaw, Miranda Kerr, Eniko Mihalik, Marloes Horst, Lily Cole, Daisy Lowe, Rosie Huntington-Whiteley, Georgina Stojilijkovic, Gracie Carvalho and Ana Beatriz Barros.
The new Pirelli Calendar is photographed by Rickardson in a candid journalistic style that isn't very sexy considering he has the world's mot beautiful teen models to work with. Many of the models like Amanda Kerr, shown above next to the tree, actually look better and more sexy in other publications like the Victoria's Secret Catalog, below.
The Pirelli Calendar is distributed primarily in Europe as a gift to corporate and industry friends. It's production budget is usually close to $1 million dollars to photograph, design and print just 10,000 copies. It has never been offered for sale to the general public. And because of the current sexual harassment lawsuit mentality in America, U.S. Pirelli has very limited distribution, if any, of The Calendar in the USA. However, you can find boot leg copies of the 2010 Pirelli Calendar from Europe on Ebay.com selling for between $200-300.
Paris Vogue 2010 Calendar
For those of us who can't afford to score a copy of the 2010 Pirelli Calendar, we recommend the complimentary 2010 Paris Vogue Calendar which is included free with the January 2010 issue of Vogue magazine ($10.95) found on most major news stands. The Vogue Calendar is much more artistic and creative than Pirelli's, and the fact it is published by the world's largest women's fashion magazine makes it socially acceptable to hang up almost anywhere despite the nudity.

Interestingly enough, this year's Pirelli Calendar photographer Terry Richardson also shot last's year's 2009 Paris Vogue Calendar. The Vogue Calendars's pictures are much more artistic, sexy and creatively styled, thanks to the magazine's editorial staff helping with the shoots, while this year's Richardson photographed 2010 Pirelli Calendar looks much less creative and pre-planed in its shoots.
Check out the 2009 Paris Vogue Calendar.
---
Order Garage Girls HERE
You'll also find our Garage Girls in some very revealing pictorials in MEMBERS CORNER
More Calendar Girl News

Visit Members Corner for very sexy Calendar Kitten pictorials....


Click for a Free Met Art Sample Model Gallery Updated Each Day!



Some of our Calendar Kittens can also at Playboy's website...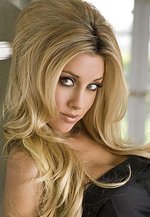 Meet Sexy FastDates.com
Calendar Kitten and new
Feb 2010 Playboy Playmate
Heather Rae Young
featured in the upcoming
2011 Calendars
Meet the 2010 FastDates.com Calendar Kittens!
Jayme Langford
Teen Starlet
Lead Singer and Guitarist in Pajama Band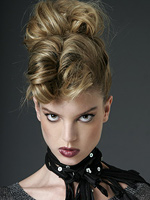 Apple Price
Runway Supermodel
Rachel Bernstein
Calendar Kitten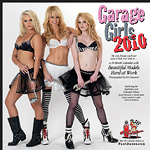 Actresses
• Pamela Anderson - Bay Watch
• Robin Cunningham - Disney TV
• Josie Bissett - Melrose Place
• Jessica Drake - Adult Video
• Debbie Dunning - Home Improvement
• Jaime Pressly - Poison Ivy III,
Not Another Teen Movie
My Name is Ed
• Amy Weber - Son of the Beach
• Janelle Pierzina - Big Brother
• Jennifer Campbell - Playboy
• Jennifer O'Dell - SiFi Channel
• Rebecca Chaney - TV
Celebrity Models
• AJ Almasi - Tennessee Tom Boy
• Amber Lancaster - model
• Apple Price - model
• Gemma Gleeson - Miss Ireland
• Cora Skinner - Lingerie Bowl
• Janelle Pierzina - Big Brother
• Nicki Lane - Miss Great Britain
• Annette Haukaas - Miss Norway
• Robin Cunningham - Ms Texas
• Carrie Ann Stroup - Miss USA
• Chandi Mason
• Tarah Tobiason
• Cindy Margolis - TV and radio
• Patricia Ford
• Avalon Anders
• Sam Phillips - Penthouse Pet,
97.1 Radio Talk Show, Actress
• LeeAnn Tweeden - Fitness Beach, Fredrick's, Fox Sports,
• Vanessa Norris - Perfect 10, Temptation Island TV series
• Amanda Swisten • Cori Nadine
• Linda Sobek & Savannah
- deceased
• Joanna Krupa - Star Search
• Bonnie Jill Laflin - Spike TV
• Gabrielle Tuite - Price is Right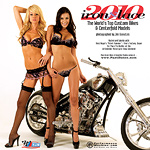 Centerfolds
• Heather Rae Young - Playboy
• Jayme Langford - Hustler
• Tiffany Toth - Playboy Model
• Tamara Witmer - Playboy
• Athena Lundburg - Playboy
• AnnaMarie Goddard - 40th Anniversary Playboy Playmate
• Zdenka - Pet of the Year
• Natalia Sokolova - Playmate
• Teri Weigel
• Tanya Beyer
• Carrie Westcott
• Tawni Cable
• Rhian Sugden
• Suzi Simpson • Keri Kendrel
• Seana Ryan • Julie Strain
• Patricia Ford - Playboy
• Taylor McKegney - Perfect 10
• Amanda & Sandy Bentley
• Martina Warren - Penthouse
• Rhian Sugden - Page 3
• Lilly Ann - Penthouse Pet
• Michelle LaVoie - Playmate
• Jessica Drake - Adult film star
• Justine - Adult film star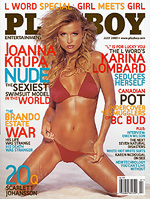 For an even more revealing
look at our beautiful FastDates.com Calendar Kittens
including Playboy featured models Joanna Krupa and Jamie Pressly join them in
Members Corner.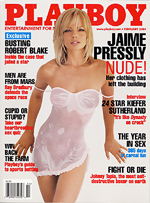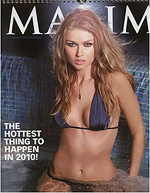 Maximum 2010 Wall Poster Calendar 12x15
Maxium 2010 Calendars feature our own Calendar Kitten
Joanna Krupa
Click to Order

Maxim 2010 Calendar 12x12
---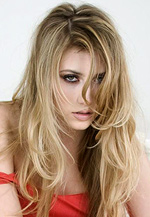 Actress & Singer Songwriter Elizabeth Nicole
MEOW! Music Kittens
on the Prowl
LA Calendar Motorcycle Show and Calendar Girl Music Festival Weekend
July 17-18th 2010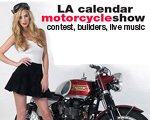 The all female Calendar Girl Music Festival headlines with contemporary pop rock singer songwriter and recording artists Kari Kimmel on Sunday and actress Elizabeth Nicole on Saturday, two of the most talented and skilled singer songwriters we've ever come across.