Chaz Davies stood atop the podium again in Race Two, here with Sylvain Guintoli who takes over the Championship points lead, and a happy Tom Sykes after his bike quit running in Race One.
2012 FIM Eni World Superbike Championship, Qatar Round 1 of 14
Chaz Davies Dominates with a Doubles at Aragon World Superbike Round
Alcaniz (Spain), Sunday 14 April 2013 – Eni FIM Superbike World Championship says goodbye to 2013 Round 2 at MotorLand Aragon after a thrilling and exciting race day. Chaz Davies (BMW Motorrad GoldBet SBK Team) has proven testing to be done in the right direction by scoring his maiden double win in the series (the second one for BMW). Davies lies now 2nd in the standings behind Sylvain Guintoli (Aprilia Racing Team), 2nd in both races, and ahead of the other factory Aprilia rider Eugene Laverty. The unlucky Irish rider never made it to the chequered flag today, first due a technical problem in race 1 and then because of a crash on the opening lap of race 2.
A 3rd place each for Marco Melandri (BMW Motorrad GoldBet) and pole-sitter Tom Sykes (Kawasaki Racing Team) did not fully satisfy the two 2012 title contenders. A technical issue on his ZX-10R put an early end to the Brit's tough battle at the front, but in race 2 Sykes was able to keep a competitive Davide Giugliano (Althea Racing Aprilia) behind for the final place on the rostrum.
Leon Camier (FIXI Crescent Suzuki) decided to pay a visit to his WSBK peers and to sign autographs during the pit-walk, after the successful left knee operation he underwent Friday night: a nice surprise for the fans who attended the round – who reached a total of 26,910 over the three days.

Chaze Davies

Superbike Race 1
The MotorLand Aragon circuit proves again to be a special place for Chaz Davies (BMW Motorrad GoldBet), World Superbike Race 1 winner. It was a perfect race for the Welsh rider - who got his maiden podium in the series last year on this very track - out on his own after two potential winners were forced back to the pits.
Early race leaders Eugene Laverty (Aprilia Racing Team) and Tom Sykes (Kawasaki Racing Team) experienced technical problems - while they were on the lead - during lap 4 and 5 respectively and had to make their way back to the their garages. Aprilia works rider went back on track later on to test his RSV4 after the work done by his crew. Now largely recovered form his recent wrist injury Sykes was looking good for a potential race win on race one when a technical issue intervened and he had to pull out of the race on lap six. He would make up up for this disappointment in race two when he secured a fine third place finish, seven seconds from the winner Chaz Davies and well clear of the fourth placed rider.
Kawasaki's Baz had an eventful raceday, dropping to ninth on lap one of race one, then climbing back to finish fifth, his best finish of the short season so far. In race two he was made to make his start from pitlane after two delays to the planned start and he had to fight even harder to get back to the top points positions. He ran off the track at one point but recovered to post a sixth place finish.
The positive note for Noale's manufacturer comes from 2nd place and new Championship Leader (after Race 1) Sylvain Guintoli. BMW chances for a one-two were denied by a false neutral experienced by Marco Melandri, who then had to make his way through from 5th to 3rd at the chequered flag.
An unfortunate technical problem on the last lap stopped Davide Giugliano (Althea Racing Aprilia) from finishing in 4th place. Carlos Checa (Team Ducati Alstare) crossed the line in 7th place behind Jonathan Rea (Pata Honda World Superbike), Loris Baz (Kawasaki Racing Team) and Jules Cluzel (FIXI Crescent Suzuki).
The Ducati Alstare team with Checa and Badovini has been severly handicapped by the FIM rules for this season for the new 1199RS Panigale machine. The older 4th Generation 11998RS Ducati Superbike was requied to run 52mm Restrictors on its 58mm throttle bodies to equalize the big 1200cc twin's largerr displacement, and it was obvious it ws down in power last season to the 1000cc in-line 4-cylinder bikes. The new short stroke Ducati 1199 Superquadro is now retricted even further towith 50mm restrictors on it's even bigger 67.5mmm eliptical throttle bodies.

Carols Checa on the new 11199RS Panigale, even further restricted than last year's 1198RS
Carlos made a good start from the fourth row and was lying tenth by the end of the first lap. Ayrton, thirteenth on the grid, gained a couple of positions during the first laps before passing Neukirchner to move into eleventh place. Managing to keep pace, Checa was able to gradually improve his position and by lap seven he was up to seventh position. The second half of the race became a rather solitary affair for both Ducati Alstare riders, with a few seconds separating them from both the riders immediately in front of them and those behind. Unfortunately this gap meant that neither rider was able to improve further, with the pair crossing the line in final seventh (Carlos) and tenth (Ayrton) position.
Superbike Race 1 Results: 1. Davies (BMW) 20 laps/106.880 km in 39'50.332 average 160.968 kph; 2. Guintoli (Aprilia) 5.216; 3. Melandri (BMW) 7.089; 4. Rea (Honda) 8.196; 5. Baz (Kawasaki) 14.417; 6. Cluzel (Suzuki) 18.332; 7. Checa (Ducati) 24.306; 8. Fabrizio (Aprilia) 25.884; 9. Haslam (Honda) 35.721; 10. Badovini (Ducati) 44.129; 11. Neukirchner (Ducati) 51.424; 12. Sandi (Kawasaki) 1'09.217; 13. Clementi (BMW) 1'14.091; 14. Iannuzzo (BMW) 1'48.328; NC. Laverty (Aprilia); RT. Giugliano (Aprilia); RT. Lundh (Kawasaki); RT. Aitchison (Ducati); RT. Sykes (Kawasaki).
A last minute replacement for the retiring Max Biaggi andt Aprilia, Sylvain Guintoli took over the Championship points lead at Aragon. Last summer he was left without a ride when the Effenberty Liberty Ducati team ran out of money.

Race 2 - Guintoli follows Davies across the line, takes Championship lead
A Sunday to remember for Chaz Davies, who repeated first race success and got a double race win at Aragon. The BMW Motorrad GoldBet SBK Team rider was unstoppable under MotorLand Aragon heat and crossed the finish line with a big margin over Sylvain Guintoli, still Championship leader after race 2.
As the riders lined up for the start of the second eni FIM Superbike World Championship race, Suzuki's Jules Cluzel had a problem selecting neutral and signalled to the starting official. The Frenchman was pushed to pit-lane where he was then required to begin the race from. The race start had to be stopped as Cluzel ws pushed from the grid, requinng all the teams support crews back onto the starting line with tire warmers, then another warmup lap for the restart. The race needed to be shorten from 20 to 19 laps to help assure the bikes would not run out of fuel.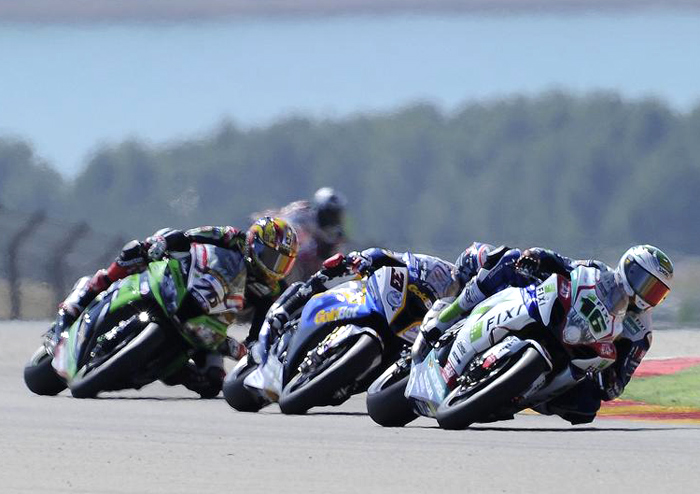 Jules Cluzel(16) leads Marco Melandro (33) and Loris Baz (76).
As the lights indicated the start, Cluzel was forced to wait until all the remaining 18 riders went past him before he could commence. He then produced two superb laps to make his way up to 10th position by the end of lap two and continued through the field before he caught his fellow countryman Loris Baz and a long battle then ensued between the pair for sixth. Cluzel managed to get past his compatriot, but a technical issue meant he couldn't hold the place and Baz re-passed him, forcing Cluzel to settle for a hard-won seventh.
Chaz Davies: "For me it is just an amazing day. I cannot explain how happy I am. My first victory with BMW and then the double win - this is something I was hoping to achieve this year but I did not expect it this early. In race one, the DNFs by Tom and Eugene definitely made it easier. In race two it seemed that I had a comfortable lead, but I had to push a lot. One of the most impressing things is the fact that we have done a lot of testing in Jerez but not here in Aragon. What a weekend!"
For me it is just an amazing day. I cannot explain how happy I am. What a weekend! My first victory with BMW and then the double win - this is something I was hoping to achieve this year but I did not expect it to happen this early. I want to thank BMW and everybody who supported me. I knew coming here that we are going to be strong. BMW has done a fantastic job over the last month we had off since Australia, and everybody was working very hard. In addition, I now really feel that the RR is mine, I feel so comfortable on it.

In race one, the DNFs by Tom and Eugene definitely made it easier. In race two it seemed that I had a comfortable lead, but to be honest I had to push a lot. One of the most impressing things is the fact that we have done a lot of testing in Jerez but not here in Aragón, where nearly everybody else has been. So to win with that up against us, is quite impressive and it is credit to the work BMW has done. We will now keep being focused, continue to work hard and look forward to Assen, another race track I really like."
A race day to forget for second works Aprilia rider Eugene Laverty, who lost the front of his RSV4 on the opening lap of the race at Turn 2, straight after getting the hole-shot ahead of Tom Sykes (Kawasaki Racing Team): 2012 WSBK runner-up was 3rd at the chequered flag after pulling away from a tenacious Davide Giugliano (Althea Racing Aprilia).
Tom Sykes: "Scoring a podium in race two was not a perfect way to end race weekend but it was certainly an acceptable way. It would have been good to finish race one as well just so that I could have collected a bit more information to take into race two, but I am not making excuses - the riders ahead of me in race two rode fantastically well. We are now moving onto circuits where we are a little bit stronger than here. I am also riding uninjured now and Kawasaki has been working really hard so let's see what Assen can bring next time out."
Fifth place for Marco Melandri (BMW Motorrad GoldBet), not as competitive as in race 1 but still able to finish ahead of Loris Baz (Kawasaki Racing Team) and Jules Cluzel (FIXI Crescent Suzuki). Both French riders had an outstanding Race 2, as Baz and Cluzel moved off from the pit lane. Carlos Checa (Team Ducati Alstare), on his home track, finished in 8th place the second race of the day.
Marco Melandri: "For me, it wasn't the best weekend. After race one I was still pretty happy. At the start I wasn't very comfortable with the front end and I made a big mistake trying to catch the guys in front of me at the end of the main straight. After that I got into a good rhythm and improved into second place. I thought that would be my position in the end but unfortunately the bike went into neutral between third and second gear. But I finished in third place which was not so bad for me. In race two, based on my experience with the 16.5 inch tyre, I chose a harder tyre for the front. But with the 17 inch tyre, it worked differently to how I expected. I had less grip and could not ride properly. In the beginning I pushed very hard, but then I preferred not to risk too much. I had no pain in my shoulder, but by the end of the race I had no strength left in my arms. I am looking forward to the next race in Assen, when we will be in a better shape. Congratulations to Chaz. He rode awesome – well done!"
Guintoli celebrates the 2nd race win and Championship points lead.
Superbike Race 2 Results: 1. Davies (BMW) 19 laps/101.536 km in 37'52.691 average 160.836 kph; 2. Guintoli (Aprilia) 5.035; 3. Sykes (Kawasaki) 7.677; 4. Giugliano (Aprilia) 12.549; 5. Melandri (BMW) 19.766; 6. Baz (Kawasaki) 23.855; 7. Cluzel (Suzuki) 26.926; 8. Checa (Ducati) 31.593; 9. Haslam (Honda) 35.308; 10. Badovini (Ducati) 44.497; 11. Fabrizio (Aprilia) 53.071; 12. Neukirchner (Ducati) 55.223; 13. Lundh (Kawasaki) 1'32.995; 14. Clementi (BMW) 1'41.979; 15. Rea (Honda) 1 Lap; RT. Sandi (Kawasaki); RT. Iannuzzo (BMW); RT. Laverty (Aprilia); NS. Aitchison (Ducati).
Superbike Standings (round 2 of 15): 1. Sylvain Guintoli (Aprilia) 85; 2. Chaz Davies (BMW) 63; 3. Eugene Laverty (Aprilia) 45; 4. Marco Melandri (BMW) 43; 5. Michel Fabrizio (Aprilia) 42; 6. Tom Sykes (Kawasaki) 38; 7. Jules Cluzel (Suzuki) 33; 8. Loris Baz (Kawasaki) 31; 9. Jonathan Rea (Honda) 30; 10. Leon Haslam (Honda) 29; 11. Davide Giugliano (Aprilia) 23; 12. Max Neukirchner (Ducati) 20; 13. Carlos Checa (Ducati) 17; 14. Leon Camier (Suzuki) 14; 15. Ayrton Badovini (Ducati) 12; etc. Manufacturers: 1. Aprilia 90; 2. BMW 79; 3. Kawasaki 49; 4. Honda 37; 5. Suzuki 35; 6. Ducati 28.
Just turned 40 years old, race winner Frenchman Sebastian Foret (99) dices with fellow Kawasaki rider Luca Scassa (S).
World Supersport - Foret wins unpredictable WSS Aragon race
Mahi Racing Team India gets its 2nd win of the season today at Aragon, this time courtesy of Fabien Foret, who crossed the line on his own in first place, following the gear shift problem on Sam Lowes' Yakhnich Motorsport Yamaha that forced the Brit to a frustrating retirement on the last lap. Thanks to his 16th race win of the career, the 2002 WSS Champion becomes the new leader in the standings.
An almost countless number of crashes, technical issues and unforeseeable happenings characterised today's Supersport close race, starting from the braking issue that put an early end to Reigning Champion Kenan Sofuoglu attempt for a repeat performance. Scot Kev Coghlan (DMC Lorenzini Racing Team) had a shot at the lead during the race, but at crash at Turn 7 prevented him from maintaining the first position.
Michael van der Mark (Pata Honda World Supersport) gets another podium finish in his rookie season, a 2nd place this time ahead of Italy's Luca Scassa (Kawasaki Intermoto Ponyexpres), Andrea Antonelli (Team Goeleven Kawasaki), Riccardo Russo (Puccetti Racing Kawasaki) and team mate Lorenzo Zanetti.
Race results: 1. Foret (Kawasaki) 18 Laps/96.192 km in 37'10.286 average 155.268 kph; 2. Vd Mark (Honda) 6.595; 3. Scassa (Kawasaki) 9.909; 4. Antonelli (Kawasaki) 10.110; 5. Russo (Kawasaki) 11.950; 6. Zanetti (Honda) 12.658; 7. Kennedy (Honda) 16.105; 8. Leonov (Yamaha) 16.800; 9. Rolfo (MV Agusta) 26.034; 10. Marconi (Honda) 29.106; 11. Baldolini (Honda) 29.296; 12. Roccoli (Yamaha) 29.336; 13. Coghlan (Kawasaki) 45.557; 14. Menghi (Yamaha) 47.652; 15. Tamburini (Suzuki) 55.948; etc
Standings (Round 2 of 14): 1. Foret 38; 2. Vd Mark 36; 3. Scassa 26; 4. Sofuoglu 25; 5. Antonelli 22; 6. Lowes 20; 7. Zanetti 18; 8. Kennedy 15; 9. Russo 11; 10. Salom; 11. Roccoli 11; 12. Marconi 10; 13. Leonov 8; 14. Rolfo 7; 15. Baldolini 6; Manufacturers: 1. Kawasaki 50; 2. Honda 36; 3. Yamaha 28; 4. MV Agusta 7; 5. Suzuki 4.
Superstock 1000
Sylvain Barrier concludes the first battle of his FIM Superstock 1000 Cup Title defence campaign in the best way by winning the 12-lap race at Alcaniz MotorLand Aragon. The BMW Motorrad GoldBet rider, after he got the lead from Niccolò Canepa (Barni Racing Ducati) on lap 3 at Turn 16, down the long straight, rode comfortably and kept a pace quick enough not to let the former WSBK rider close the gap.
Barrier's 6th win in the series completes the perfect weekend for the French youngster, who has proved once again to be the man to beat in 2013, following yesterday's pole position. The STK1000 comeback for Niccolò Canepa proved to be a successful one: the experienced rider from Genova led the early part of the race and tried not to lose contact with Barrier, but the lack of horsepower on the straight didn't help his mission.
Argentinian Leandro Mercado (Team Pedercini Kawasaki), back for a full Superstock 1000 with some great confidence shown on track by finishing 3rd and getting the maiden rostrum finish in the series.
Race results: 1. Barrier (BMW) 12 Laps/64.128 km in 24'22.239 average 157.882 kph; 2. Canepa (Ducati) 3.255; 3. Mercado (Kawasaki) 5.852; 4. Guarnoni (Kawasaki) 10.437; 5. La Marra (Ducati) 10.477; 6. Lanusse (Kawasaki) 21.436; 7. Jezek (Ducati) 27.271; 8. Bussolotti (BMW) 30.099; 9. Ferrer (BMW) 30.488; 10. Gildenhuys (BMW) 31.586; 11. McFadden (Honda) 36.124; 12. Andreozzi (Kawasaki) 39.829; 13. Dittadi (Kawasaki) 40.204; 14. Ponsson (Kawasaki) 43.572; 15. Ockelfelt (Suzuki) 55.039; etc.
Standings (Round 1 of 10): 1. Barrier 25; 2. Canepa 20; 3. Mercado 16; 4. Guarnoni 13; 5. La Marra 11; 6. Lanusse 10; 7. Jezek 9; 8. Bussolotti 8; 9. Ferrer 7; 10. Gildenhuys 6; 11. McFadden 5; 12. Andreozzi 4; 13. Dittadi 3; 14. Ponsson 2; 15. Ockelfelt 1.Manufacturers: 1. BMW 25; 2. Ducati 20; 3. Kawasaki 16; 4. Honda 5; 5. Suzuki 1.
---
2013 FIM MotoGP World Motorcycle Championship, Austin Texas Round 2 of 18
Preview: The MotoGP Circus prepares for the
Inaugual Ciruit of the Americass Red Bull Grand Prix
Austin, Texas, USA, April 15th - Following a grand opening spectacle in Qatar, the MotoGP™ grid descends for the first ever time on the recently build Circuit of the Americas for the Red Bull Grand Prix of the Americas to contest the second round of the 2013 campaign. The season opener has created much buzz and anticipation ahead of the new race on the calendar, with Yamaha Factory Racing's Jorge Lorenzo no doubt one of the favourites after his dominant display in in race one. He will however face a stiff challenge from teammate Valentino Rossi, who looked close to his old self as he carved his way through the field in Qatar, as well as Repsol Honda Team rookie Marc Márquez, whose terrific performance led to a podium in his first ever MotoGP™ race. His teammate Dani Pedrosa, who struggled with rear grip issues last time out, will nonetheless remain one of the biggest threats at the new circuit.

Both Factory Yamaha and Repsol Honda riders, as well as LCR Honda MotoGP's Stefan Bradl, will line-up for the first practice on Friday with a slight advantage, as the five riders have completed a three-day private test at the track, which is the fourth circuit in the USA to ever host motorcycle Grand Prix racing. Bradl in particular will hope to benefit from this experience, as he looks to bounce back from a crash in the opening round. His satellite Honda counterpart, GO&FUN Honda Gresini's Álvaro Bautista, will have fully recovered from his niggling finger injury, and will no doubt be looking to mix it up at the sharp end. All will face stiff competition from Monster Yamaha Tech 3's Cal Crutchlow, who was very impressive in qualifying last time out, yet couldn't quite match the performance in the race. His rookie teammate on the other hand, Bradley Smith, will aim to finish his first ever MotoGP race, following a crash in round one.

The Ducati Team showed promising signs in the first race, especially with Andrea Dovizioso's qualifying performance, and will hope to build on that at the new track. Teammate Nicky Hayden will receive a boost from his home crowd, as will his Ignite Pramac Racing counterpart Ben Spies, who himself hails from Texas. Still struggling from a shoulder injury, Spies will be hoping to suffer less pain as he looks to put on a show for his fans, alongside rookie teammate Andrea Iannone on the Energy T.I. Pramac machine.

Also soaking up the local atmosphere will be NGM Mobile Forward Racing's Colin Edwards, the Texas Tornado, as he looks to squeeze the most out of his new FTR-Kawasaki package with teammate Claudio Corti. Yet the CRT favourite will once again be Power Electronics Aspar's Aleix Espargaró, who was on tremendous form in Qatar as he stormed into Q2 and ended as top CRT. His teammate Randy de Puniet will be hoping to challenge for that honour at the new circuit, whilst the other CRTs vying for a place in Texas' Parc Fermé will be Cardion AB Motoracing's Karel Abraham, PBM's Yonny Hernandez and Michael Laverty, Came IodaRacing Project's Danilo Petrucci and Lukas Pesek, GO&FUN Honda Gresini's Bryan Staring, as well as Avintia Blusens' Héctor Barberá and Hiroshi Aoyama.

The race will also see the inclusion of two wildcards in the form of Attack Performance Racing's Blake Young, on the Kawasaki-powered in-house APR chassis, and GPTech's Mike Barnes on a Suzuki-powered BCL chassis.
---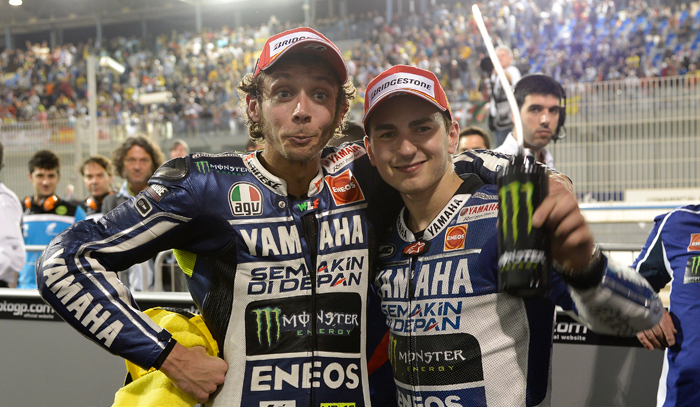 Monster Yamaha's Valentino Rossi and Jorge Lorenzo.
2013 FIM MotoGP World Motorcycle Championship, Qatar Round 1 of 18
A Double Delight for Yamaha's Lorenzo and Rossi at Qatar MotoGP Season Opener
Losail International Circuit, Dohar, Qatar, April 3rd-8th 2013- Reigning MotoGP World Champion Jorge Lorenzo kicked off the defence of his title tonight in the best possible way, delivering a flawless ride under the floodlights of the Losail International Circuit to take a perfect victory in the Grand Prix of Qatar. Lorenzo put the hammer down from pole position, taking the hole-shot into turn one and never looking back. He remained untouchable throughout, dispatching the 22 laps in isolation with trademark efficiency to claim his first victory of the season and add 25 Championship points to his 2013 title bid. COMPLETE RACE COVERAGE
---
Paolo on the left, and brother Marurizo Flamini. Photo curtesy Fabrizio Porrozzi / Giorgio Nada Editore
World Superbike -The First 25 Years
with a Tribute to its Producers Maurizio and Paolo Flammini

and how new management DORNA unceremoniously kicked the Flammini Brothers out the Back Door
of the best motorcycle roadracing championship ever
We all received the shocking Press Release back on September 2nd 2012 stating that the private equity firm of Bridgepoint, who already owned the MotoGP World Championship under DORNA, had just purchased the sports marketing firm InFront Sports & Media AG, who had themselves become the owners of the World Superbike Championship a few years earlier. The WSBK was then celebrating its 25th year of under the direction of brothers Maurizio and Paolo Flammini, who stepped in to save the fledgling production bike Championship started by ex-racer American Steve McLaughlin in 1987.

In 1990 Maurizio came in in to take over full control of World Superbike from McLaughlin's partners and struggling owners, the FG Group, and steered it forward towards world success. Brother Paolo came aboard as the Sales Manager of the Group in 1994, and then in 1999 became President of World Superbike as brother Maurizio stepped back to pursue other business ventures in sports marketing. Under their control the SBK World Championship in the next 20 years would become the most exciting motorcycle roadracing series in the world with the closest racing, most factory and private team involvement. At many European tracks it even rivaled and exceeded the attendance of the more well established FIM prototype roadracing series, MotoGP. - Read the Full Story Here
---
Los Angeles Calendar Motorcycle Show Concours d' Elegance
Returns to the Queen Mary, Long Beach, CA on Sunday July 14th 2013
The 2013 LA Calendar Motorcycle Show continues its now 22-year tradition as the premier outdoor streetbike event in America
with top Celebrity Builders, the Calendar Bike Building Championship & Concours d' Elegance, selected Vendors and Exhibitors, the Calendar Girl Music Show and a return to the exciting Queen Mary venue in Long Beach, CA. The Show marks the world premier of next year's new 2014 FastDates.com Motorcycle PinUp Calendars featuring the world's top roadrace and custom motorcycles with the beautiful Calendar Kittens featured in the Calendars in attendance at the Show. Purchase Advance Tickets, Vendor and Bike Contest Registration online at: www.FastDates.com/BIKESHOW.HTM.


Lily Elise and Sara Horvath - Performing at the 2013 LA Calendar Motorcycle Show July 14th!
Lily Elise - Singer / Songwriter, NBC TV's The Voice - Finalist, Team Christina Season - Tickets Here
Sara Horvath Shoots with FastDates.com Calendars at the Garage Company
Los Angeles, CA, April 1, 2013 - Meet beautiful new FastDates Calendar Kitten Sara Horvath from Wunder Model Magagement in Los Angeles, who shot with Jim Gianatais this past week at the Garage Company, just of the I-405 near LAX Airport Inglewood, CA for the next Caleendars. Sara was great to work with, and we had the chance to shoot her with some incredible old classic British bikes, including the (above) '60's Triumph Bonneville, and (below) the newly built retro Triumph Dirt Tracker built by legenday West Coast dirt track racer Sonny Nutter. That's Sonny with Sara in his work shop at Garage Company where he helps service and repair all the classic British Bikes that come into Garage Company.

Thanks to store owner Yoshi Kosaka, Sonny and the rest of the Garage Company crew for letting us hang out and shoot some of their beautiful bikes that are available for sale. www.GarageCompany.com

Model Sara is also an accomplished singer singwriter who will be joining us at this year's LA Calendar Motorcycle Show to assist with hosting and perhaps singing a few of her own songs, as well.
---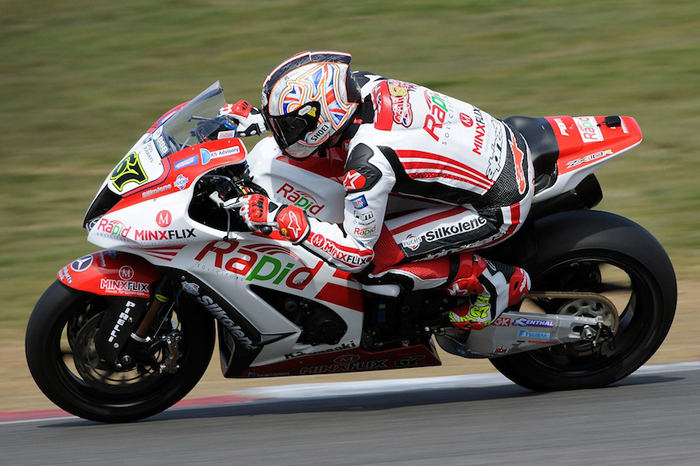 Reigning British Superbike Champion Shayne Byrne continues his winning coming into the 2013 season.
Shaye Byrne Continues MCE British Superbike Championship Domination
with a Historic Double at Thruxton Round
Thruxton, UK, April 13-14th 2013 - Reigning champion Shane Byrne and the Rapid Solicitors Kawasaki team's quest to retain their MCE British Superbike Championship title continued in round two at Thruxton this weekend where Shakey claimed a double victory and in doing so became the most successful rider in BSB history.
Heavy rain at the Hampshire circuit meant the Datatag Extreme qualifying session was cancelled yesterday so with times taken from the combined free practice sessions, Byrne lined up in third on the grid for the opening race. The 36-year-old triple BSB champion from Sittingbourne immediately slotted into second place before hitting the front a lap later where he was involved in a titanic battle with Josh Brookes and Alex Lowes and although he got pushed back to second on the final lap, he retaliated on the final corner to take a brilliant victory for the Penrith-based team.
Race two saw a series of safety car periods which disrupted the race and on each occasion it was just when Shakey was easing out a lead over the rest of the pack. The fragmented race was eventually stopped after 13 laps and with Byrne being awarded the win it made it a double for the weekend as he amassed 44 MCE BSB victories in total to better the 43 of Japanese ace Ryuichi Kiyonari who crashed out of the race.
For team-mate Keith Farmer, it was a mixed weekend as after qualifying in 12th on the grid; a superb start to the first race saw him running as high as second in the early stages. However, the 25-year-old from Clogher, County Tyrone ran wide along the start and finish on the seventh lap and crashed out fortunately without injury. With the second fastest lap of the race, the reigning National Superstock 1000cc champion was able to start from the second row for the second race and he made it count with sixth place which moved him back up to joint seventh overall in the standings.
Shane Byrne: "To come away with the double is superb and becoming the most successful rider in BSB just adds to that. I really wanted to put on a show in the second race but we just couldn't get going as the safety car kept coming out every time I'd opened up a gap meaning it disappeared. We had a few problems in the first race with the front brake disc and suspension so I was relieved to get the win but everything was spot on in the second race. The pace was quicker and I felt more comfortable so all in all it's a great start to the season."
Paul Bird, Team Owner: "It's always good to get a double and Shakey always looked in control. He's made a great start to the season and we hope he can continue going into our home round at Oulton Park next month. Keith proved what a talent he is and it was unfortunate that he crashed out of the opening race but it's all part of the learning process and he'll just get better as the season progresses."
Saturday Race One
Defending champion Shane 'Shakey' Byrne has equalled the all-time record of 43 race wins in the MCE Insurance British Superbike Championship after a committed last lap move on Josh Brookes to take the lead on the final corner of the last lap.
Byrne had taken the lead on the opening lap as the pack reached Allard for the first time, but Alex Lowes was tucked in behind and snatched the lead before the pack reached Village. Josh Waters had a premature end to his race when he crashed out at the same section unhurt after a high-speed crash on the Milwaukee Yamaha.
Lowes held the lead over the line at the start of lap two but Byrne charged back ahead to reclaim the lead from his Samsung Honda rival and team-mate Keith Farmer. The second Rapid Solicitors Kawasaki was then embroiled in a battle with Quattro Plant Bournemouth Kawasaki's Chris Walker, but on the sixth lap the reigning Pirelli National Superstock 1000 champion crashed out on the approach to Allard unhurt after running wide, with the Nissan GT-R Safety Car deployed.
Byrne was ready to charge again when the race resumed from Lowes, Brookes and Walker, however there was disappointment for the 'Stalker' when he had problem which forced him to retire. The chasing pack were scrapping for fourth then throughout the closing stages as the Buildbase BMW pairing of Jon Kirkham and James Westmoreland swapped positions, before Milwaukee Yamaha's James Ellison closed in and split the pair at the finish after a storming recovery from his fifth row start.
PR Kawasaki claimed a top ten finish with Karl Harris in seventh after maintaining his position ahead of the lone Bathams Honda of Michael Rutter after the retirement of his team-mate. PJ Jacobsen after a mistake on the opening lap when he ran wide at Campbell was ninth and Jakub Smrz completed the top ten for Padgetts Honda.
MCE Insurance British Superbike Championship, Thruxton, Race One:
Shane Byrne (Rapid Solicitors Kawasaki)
Josh Brookes (Tyco Suzuki) +0.301s
Alex Lowes (Samsung Honda) +0.663s
James Westmoreland (Buildbase BMW) +6.415s
Jon Kirkham (Buildbase BMW) +6.533s
James Ellison (Milwaukee Yamaha) +6.778s
Karl Harris (PR Kawasaki) +8.464s
Michael Rutter (Bathams Honda) +8.892s
PJ Jacobsen (Tyco Suzuki) +9.553s
Jakub Smrz (Padgetts Honda) +9.817s
Sunday Race Two
Rapid Solicitors Kawasaki's Shane 'Shakey' Byrne has become the most successful rider in terms of MCE Insurance British Superbike Championship race wins after securing the second victory of the weekend at Thruxton. An incident-packed second race got underway with Byrne leading off the line on the opening lap from his team-mate Keith Farmer and Alex Lowes, however the Nissan GT-R Safety Car was deployed at the end of the opening lap as Ryuichi Kiyonari crashed out unhurt at Club, prematurely ending a tough weekend for the triple champion.
The race was resumed and Byrne was able to defend his lead from Lowes whilst Josh Brookes had moved third with Michael Rutter fourth as Farmer had a moment on the exit of Seagrave. James Ellison was charging hard as he fired the Milwaukee Yamaha into third by the seventh lap. Ellison and Lowes then fought hard for the second place after Brookes dropped to fourth and the pair exchanged positions several times before the Nissan GT-R was deployed on the ninth lap after Halsall Racing Kawasaki's Lee Costello crashed out.
As the race got underway again after the safety car period Byrne, Lowes and Ellison looked set to fight it out for the second win of the day however the race was red flagged when Karl Harris and Tommy Bridewell crashed out at Club.
Brookes was forced to settle for fourth as Rutter returned to the top five for the Bathams Honda team as he remained ahead of Farmer. Chris Walker made amends for the disappointment of race one in seventh place whilst Jon Kirkham and James Westmoreland ended the race eighth and ninth for Buildbase BMW. Peter Hickman on the lone Lloyds British GBmoto Honda completed the top ten.
More information including bike, team and rider profiles, race calendar etc can be found at the team's brand new website www.pbmuk.net. The official website of the 2013 MCE Insurance British Superbike Championship is at www.britishsuperbike.com
MCE British Superbike Championship Race Two


1. Shane Byrne (Rapid Solicitors Kawasaki)
2. Alex Lowes (Samsung Honda) +0.245s
3. James Ellison (Milwaukee Yamaha) +0.656s
4. Josh Brookes (Tyco Suzuki) +0.757s
5. Michael Rutter (Bathams Honda) +1.819s
6. Keith Farmer (Rapid Solicitors Kawasaki) +1.908s
7. Chris Walker (Quattro Plant Bournemouth Kawasaki) +2.173s
8 Jon Kirkham (Buildbase BMW) +2.489s
9. James Westmoreland (Buildbase BMW) +3.274s
10.Peter Hickman (Lloyds British GBmoto Honda) +3.810s

MCE British Superbike Championship Standings


Shane Byrne (Rapid Solicitors Kawasaki) 91
Alex Lowes (Samsung Honda) 76
Josh Brookes (Tyco Suzuki) 66
James Ellison (Milwaukee Yamaha) 51
Jon Kirkham (Buildbase BMW) 42
James Westmoreland (Buildbase BMW) 27
---
There's more! Go to Pit Lane News Previous Week

Also Visit: Fast Dates Calendar News • Iron & Lace Calendar News
Calendar Girl News • Meet the Models • Paddock Garage
Get FastDates.com T-Shirts, Mugs & Photographs from Our Store

MEMBERS CORNER! Calendar Kittens, Paddock Garage, Iron & Lace Garage


Amazon.com Motorcycle Products & Apparel Store



MotorcycleSuperstore.com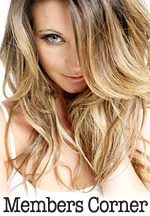 Hot Bikes, Sexy Kittens
Your Exclusive Grid Pass
also includes....
---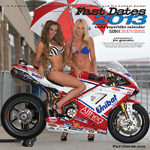 Order the New
2013 Calendars!
with FastDates.com Calendar Kitten, Ducati Corse Grid Girl
and Playboy Playmate
Heather Rae Young!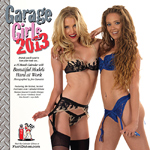 Click for even more Calendars!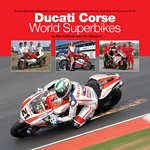 Retail $69.95 ea.
Click to Order from Amazon.com

Ducati Corse
World Superbikes
by Alan Cathcart
& Jim Gianatsis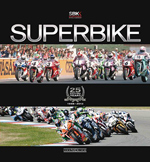 The Official SBK
World Superbikes
1987-2012
25 Year History Book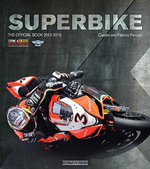 The Official SBK
2012-2013 Yearbook
These SBK Yearbooks are the Best Books Ever about World Superbike. They feature awesome color photography of the riders, bike and racing action. The feature a detailed revue of the past season in pictures and statistics, with a detailed look at the bikes and riders.

Plus a technical look data all the bikes, a preview of the upcoming season's Championship!
We buy this every year ourselves and highly recommend it!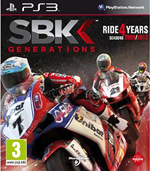 SBK World Superbike Video Game
---
Dream Day for Team BMW at Motorland
Aragon, April 14th - It was a dream day for the BMW Motorrad GoldBet SBK Team at the Spanish track of Motorland Aragón. Factory rider, Chaz Davies (GBR) was the man to beat at the second round of the 2013 FIM Superbike World Championship after the Welshman won both races on his BMW S 1000 RR. He made the best use of his front row start and celebrated his first ever double-victory in the series. His team mate Marco Melandri (ITA), who started from eighth, jumped on the podium in third place in race one. In the second race, Marco finished fifth. In the Riders' championship, Chaz has now climbed into second place with 63 points, while Marco sits in fourth with 43 points. In the Manufacturers' classification, BMW lies in second with 79 points.

In both races, Chaz was on for the victory from the word go. In race one, the Welshman took the lead on lap five, while his immediate rivals, Eugene Laverty (IRL) and Tom Sykes (GBR), ran into difficulties. Once at the front, Chaz grabbed the chance to secure his first season victory with both hands and lap by lap he increased his lead which brought the win home safely. Marco improved from eighth to sixth within the opening lap, but went wide when fighting for positions and consequently fell back to ninth place. The Italian once more showed a great determination and caught up: on lap five, he was already third, taking second place on lap 13 by overtaking Sylvain Guintoli (FRA). Unfortunately on lap 16 he went wide again and dropped a number of positions, only to fight his way back onto the podium crossing the line in third place. The second race was shortened to 19 laps after the start was delayed. This time, Chaz took the lead on the second lap and began building the gap in front of his pursuers. He kept a cool head and rode a determined race to secure his second victory of the day. Not only this, but he also rode the fastest lap of the race. In the opening stages it seemed that both riders of the BMW Motorrad GoldBet SBK Team would be on the podium as Marco had a brilliant start and took third place on lap two. But he then experienced some issues and was not able to hold the position. Consequently, Marco slipped back into fifth which was the position he held until the chequered flag.
Aprilia's lead rider Eugene Laverty, Out Front in Both Races, Is Stopped by Mechanical Issues and a Crash
Aragon WSBK, April 14th – Aprilia confirms the lead in all the World SBK standings.
Sylvan Guintoli strengthens his hold on the championship lead with two strong second place finishes and widens the spread between him and the nearest rival to 22 points, now Englishman Davies - double winner at Aragon.
An exceptional performance by the French Aprilia RSV4 rider who has been in the top two for the first four races of the season. In the Australian round he took the win in the opening race and second place (behind team mate Laverty) in Race 2. In Spain he confirms his role as a key player in the championship with two second place finishes. This is a streak that earns him 85 points which put him in the lead of the championship, ahead of Davies (63 points), Aprilia Racing team mate Eugene Laverty (45) and Melandri (43).

As a result of the performance by the French rider and his Aprilia RSV4, Aprilia Racing maintains the Manufacturer Championship lead with 90 points. The Italian bike is followed by BMW (79 points), Kawasaki (49), Honda (37), Suzuki (35) and Ducati (28).

Sylvain Guintoli – "In the first race I was a bit worried – confessed a smiling because I was really struggling, as I had been throughout the weekend. Aragon is perhaps my most dreaded track, so two second places are a really great result. I must thank the Aprilia Team, the engineers and my crew chief, Aligi Deganello, because thanks to them I was able to ride very well in Race 2. The changes we kept making to the RSV4 worked as they should have even if Chaz was really impossible to beat. I'm going to Assen with a lot of confidence. The results today are a perfect way to announce the arrival of my fourth child!"

Eugene Laverty had an incredible weekend, turning up with the championship lead and showing that he was definitely in the run for the win during practice sessions, but having his ambitions slip through his fingers while in the lead for both races. In the first race he was stopped by a mechanical breakdown of the exhaust valve motor while, after leading from the start, he was trying to break away from the pack. In Race 2, in the lead once again, it was a crash – without injury to the rider – that put him out of the race. However, the potential Eugene displayed is assurance of his return as a key player for the Assen round.

Eugene Laverty - "Race 1 was truly disappointing. I was in the lead and had a good pace, but I had already noticed that something wasn't working properly on the bike. I had to stop in the pits which cost me 6 laps, but I knew I could make a comeback in Race 2. Instead, the double starting procedure created some problems for me because the tyres cooled off a bit. In fact I lost the rear first and then the front which caused me to crash. It definitely wasn't the perfect Sunday, but there is still plenty of championship left and I'm encouraged by the fact that I had all the prerequisites, hard luck permitting, to aim for a good result here too".
Suzuki's Cluzel Races from Pit Lane to &th after stalling on the Grid, Forcing a Race Restart
Team Suzuki Press Office - April 14. - FIXI Crescent Suzuki racer Jules Cluzel produced the best ride of his fledgling Superbike career today as he stormed from a pit-lane start to seventh in the second race at Motorland Aragon.
In race one Cluzel got a solid start and was in eighth at the end of the first lap. He made up a couple of places in the early laps, before getting involved in a four-way battle for the higher places. The Frenchman battled hard on his Yoshimura-powered Suzuki GSX-R to try and make in-roads into the top five, but as the race drew towards a conclusion Cluzel looked to have settled for a comfortable seventh, but on the last lap another rider slowed with a problem and the FIXI Crescent Suzuki man capitalised to take sixth place.
As the riders lined up for the start of the second race, Cluzel had a problem selecting neutral and signalled to the starting official. The Frenchman was pushed to pit-lane where he was then required to begin the race from. He then produced two superb laps to make his way up to 10th position by the end of lap two and continued through the field before he caught his fellow countryman Loris Baz and a long battle then ensued between the pair for sixth, but a technical issue meant he couldn't hold the place and Baz re-passed him, forcing Cluzel to settle for a hard-won seventh.
FIXI Crescent Suzuki was joined at Aragon today by Leon Camier after he was released from hospital. The Englishman underwent surgery on Friday evening to repair a large wound on his knee and as soon as he was discharged from Alcaniz hospital, he made his way to the circuit to support Cluzel and the rest of the team. Camier will now return home and begin his recuperation in a battle for fitness ahead of the next race in two weeks' time.
Today's two races were held in near perfect sunshine with bright sunshine covering the 5,344m Spanish circuit, pushing track temperatures up to 42°C. Chaz Davies on a BMW took victory in both races in front of an enthusiastic and passionate crowd. Aprilia's Sylvain Guintoli finished second in both events to take the championship lead.
FIXI Crescent Suzuki will now return to the UK before travelling to the Netherlands for the third round of the season, which will be held at Assen on Sunday April 28th.
Jules Cluzel: "Race two was very complicated and we had a few problems. As I came to the grid I couldn't find neutral, it is normally easy, but I could only get first and second. I was in second gear waiting for the start and tried first again, but that wasn't working and the bike was starting to roll because the clutch was getting hot. I thought if the lights come on soon it would be ok, but they were a long time coming so I put my hand up to say I had a problem. I then had to start from pit-lane, so I tried to get away really quickly and do something. I felt comfortable as the race went on, but as I passed Baz I had a strange vibration from the engine and then heard a noise and looked behind to check nothing was broken, because also the power felt different. There was no smoke so I continued, but Baz got past me and made a bit of a gap. I caught him up again, but my engine wasn't working properly, so I did all I could to finish seventh and I am very happy with that result.
"The first race was difficult because I had some grip problems that meant I was sliding a lot, but I was happy to finish sixth. I was then looking forward to improve my result in race two and maybe finish in the top-five, but that was not to be with what happened at the start. It has been a good weekend for us and I am pleased with both results after everything that happened. It was really good to see Leon at the track and I hope he makes a full recovery as quickly as possible, because we need him in the garage and out on the circuit."
Rea fourth in Spanish sun for Pata Honda
Aragon April 15th - Jonathan Rea took a fourth place finish in today's opening second-round World Superbike championship race at Motorland Aragon in Spain but his Pata Honda team had little else to show for its hard work over the weekend and in two tests leading up to the races.

Today's two outings at the 5.344km circuit – run under clear blue skies and with temperatures in the mid-twenties – were both won by Chaz Davies as Rea battled for a possible podium in the first 20-lapper.

His result underlined the steps forward made by his team since testing at Motorland Aragon two weeks ago, but the 26-year-old Northern Irishman was unable to match that performance in race two. A broken brake-adjuster forced him to pit, although he rejoined the race to take a solitary point in 15th place.

His Pata Honda team-mate, Leon Haslam, took two ninth-place finishes, with brake issues of his own affecting both his races this afternoon. The 29-year-old made some adjustments after race one, but was unable to fight for a better result.

The team will now re-group and target a strong come-back at its home race at Assen in The Netherlands in two weeks' time.

Jonathan Rea – 4th and 15th - It's hard to know what to say, really, because it was clear that we were on a bit of a high coming to the races here after the test two weeks ago. Immediately on Friday morning the bike felt a lot better and we worked really hard with the guys all weekend and put in a long run to understand the electronics setting. I feel that we got it in a satisfactory area where I was happy to push, but I'm disappointed with the overall performance. In the races I was unable to compete with the guys around me on the straight, which made riding the rest of the circuit very intense. In race one we had a game plan that worked out better than we expected because a few riders had some misfortune. We plugged away and were there to pick up the pieces and finished fourth. For me it felt like a podium because we've come from a long way back and we kind of had the feeling that we were climbing a ladder. Then in race two it was like someone kicked me back of f it because I had a problem with the brake adjuster. The brake kept winding itself in and for one lap I tried to ride with it but the lever was coming back to the bar. I was going to be a risk to other riders so I came in to fix that. Again, my pace was strong when I rejoined which is a real shame because I felt like we deserved some more points in race two. We go to Assen with no more testing which gives the guys some downtime. I think we all need it because we've had a lot of testing recently, but we'll hopefully learn from these issues and start again in Assen.

Leon Haslam – 9th and 9th
-It was a tough start to the weekend with the issues we had on Friday and then Saturday even more so with the crash in qualifying and then the technical problem with a broken sensor in FP2. We finally got the bike running in Superpole, which I was really happy about and we found a really good amount of time. Today we've just had brake issues. Race one was worse than race two but the problems have kind of determined our results and they are long old races when you have those kind of problems.
Meet 2013 Calendar Kitten
Shannon Baucom

MV Agusta M4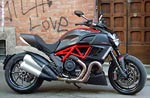 The Devil Made Us Do It!
Testing the Ducati Diavel in Italy
Sudco High Performance & OEM Replacement Parts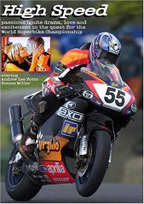 High Speed - the Movie
The best motorcycle racing movie ever made! Filmed on location at the World Superbike races , this an exciting romantic drama staring beautiful British actress Sienna Miller.
---
EDELWEISS OFFERS NEW and AFFORDABLE MOTORCYCLE TOUR ALONG THE DOLOMITES WITH CHALLENGING ROADS, OVERWHELMING MOUNTAIN SCENERY AND ITALIAN CUISINE AT ITS FINEST.
The Dolomites are a must for a passionate biker – come with us on an unforgettable motorcycle tour. The countryside is dominated by mountains, rivers, and gorge-like valleys, which have just space enough for a road and railroad tracks; but there are also bigger towns like Bolzano, where our base hotel is located.

Thinking about Italian culture you will notice quite a big difference from what you may expect; building style, cultures, languages, bilingual road signs and special foods show that varied peoples and ideas peacefully co-exist here. The Sella Ronda is a very good warm-up for the following days and our rides to Penserjoch, Jaufenpass and Timmelsjoch.

Eight more passes are on our schedule for the next day and we will have the opportunity to stop in the nice little town of Cortina d'Ampezzo, well known from the Olympics in 1956. Now it's time to make a decision: go to Venice for sightseeing or collect 10 more passes? Tough call! The last riding day leads us south to the wonderful Lake Garda, with swimming and riding at its best.
Find Out More
THROUGH THE ALPINE WONDERLAND OF AUSTRIA AND SOUTHERN GERMANY – THE ALPS AND LAKES MOTORCYCLE TOUR!
The Alps and Lakes motorcycle tour takes you through a beautiful part of European motorcycle paradise; the Alps. The contrast between the beautiful lakes in southern Germany and Austria and the towering mountains that reach up to more than 10,000 ft is nothing less than breathtaking.
This area is the famous background for the movie "Sound of Music". This vacation offers a little bit of everything: beautiful and relaxing rides through the valleys; some mountain roads and passes; and great vistas and sights, including King Ludwig's castle, Herrenchiemsee, and the historic city of Salzburg. The tour consists of five riding days, one of them is a rest day – which means that you stay two nights at the same hotel.

This is a great opportunity to explore a little bit more, ride around the countryside, walk through town, meet the locals and sample some of the local food. The tour will take you through Germany and Austria, and on the rest day you can even add Italy to your list if you are so inclined.
Find Out More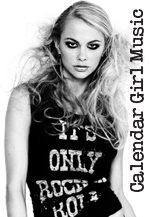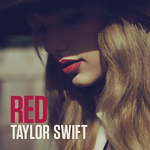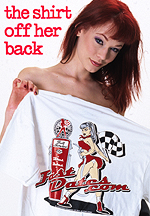 Order the Official
FastDates.com &
LA Calendar Bike Show
T-Shirts!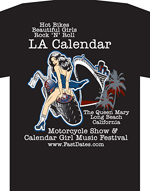 ---
MotoGP™ signs a multiyear contract deal with FOX SPORTS
March 25th 2013 - FOX Sports has signed a multiyear deal with Dorna Sports for broadcast rights to the world's most prestigious motorcycle racing series, the MotoGP™ World Championship, with races to air on SPEED and the newly announced, multisport FOX Sports 1 in 2013, 2014 and 2015.

MotoGP, with three events in the U.S. in 2013, is highlighted during the high-profile FOX Sports 1 August launch weekend, with the Red Bull Indianapolis Grand Prix scheduled for August 18 as one of the first live events on the new network.

"With an international event lineup that includes three U.S. stops, MotoGP brings an immediate world class motor sports presence to the FOX Sports 1 lineup," said Bill Wanger, EVP Programming & Research for FOX Sports. "Having the race from iconic Indianapolis Motor Speedway fall on our FS1 launch weekend is a bonus, and one of which we plan to take full advantage."

"We're very proud of this new agreement with Fox Sports and we are looking forward to being part of this huge project that is Fox Sports 1. Through this agreement, MotoGP will continue to be watched by our extensive American fan base, via the Speed channel until August and from then on, via the new Fox Sports 1 channel. Our 15 year partnership is arriving now to a very exciting MotoGP season with 3 GP's on U.S. soil and the promise of some thrilling action on track. We will deliver the very highest standard of TV coverage of the Championship, using the latest production technologies, which is what our fans in the U.S. and around the world and also our Global media partners like the Fox Sports Group, deserve" declared Manel Arroyo, Managing Director of the Media Area at Dorna.

The season opens April 7 on SPEED with the Commercial Bank Grand Prix of Qatar. Other U.S. highlights include the second event of the season, the Red Bull Grand Prix of the Americas inaugural series event at newly built Circuit of the Americas in Austin, Texas on April 21 and a return to Laguna Seca for the Red Bull U.S. Grand Prix on July 21.

Coverage from Austin includes qualifying on April 20 at 9 p.m. ET; race coverage, including pre-race activities begins at 2:30 p.m. ET on April 21. On-board camera access is available on SPEED.com for all U.S. rounds, with qualifying practice sessions on SPEED2.

The new deal, continuing a successful relationship that began on SPEED in 1997, when the series was known as the FIM World GP 500, also includes coverage of Moto2™ and Moto3™, as well as expanded digital rights.
---
Google Ad