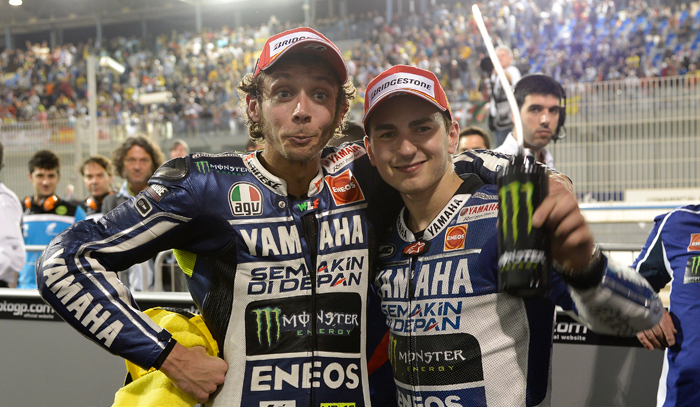 Monster Yamaha's Valentino Rossi and Jorge Lorenzo.
2013 FIM MotoGP World Motorcycle Championship, Qatar Round 1 of 14
A Double Delight for Yamaha's Lorenzo and Rossi at Qatar MotoGP Season Opener
Losail International Circuit, Dohar, Qatar, April 3rd-8th 2013- Reigning MotoGP World Champion Jorge Lorenzo kicked off the defence of his title tonight in the best possible way, delivering a flawless ride under the floodlights of the Losail International Circuit to take a perfect victory in the Grand Prix of Qatar. Lorenzo put the hammer down from pole position, taking the hole-shot into turn one and never looking back. He remained untouchable throughout, dispatching the 22 laps in isolation with trademark efficiency to claim his first victory of the season and add 25 Championship points to his 2013 title bid.
Valentino Rossi proved he still hasn't lost his magic in tonight's race, thrilling fans with a sensational run to claim second on the podium, completing a Yamaha Factory Racing one-two finish with his teammate Lorenzo. Rossi made sure his first race back with Yamaha was one to be remembered, having started from seventh on the grid he quickly moved up to fourth only to mistime a pass on Andrea Dovizioso and drop back to seventh again. By lap eight he was charging back up the field, closing down a gap of over three seconds to catch the podium battle and join the fight for Qatar honours. The nine-time World Champion dispatched fellow Yamaha rider Cal Crutchlow and Honda rival Dani Pedrosa before entering into a fantastic duel with MotoGP rookie Marc Marquez in the final laps for second place. Rossi emerged from the battle the victor, crossing the line in second position just under six seconds behind Lorenzo to take 20 Championship points.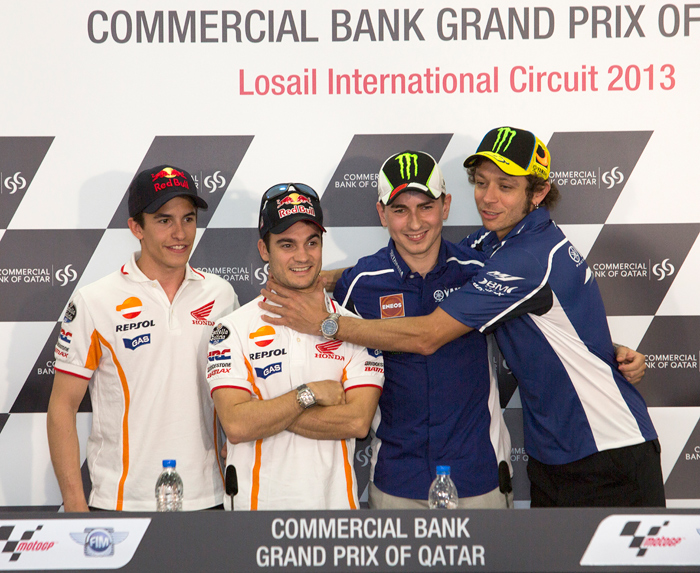 The rivalry will be neck wrenching this season for the top podium steps between top contendors Repsol Hondas' Marc Marquez and Dani Pedrosa, and Monster Yamaha's Jorge Lorenzo and Valentino Rossi.
Preview: MotoGP Championship Season Kick Off at Qatar
Losail International Circuit Wed 3rd 2013 - On the Wednesday evening before the 2013 MotoGP™ season opener at the Commercial Bank Grand Prix of Qatar, Yamaha Factory Racing's Jorge Lorenzo, teammate Valentino Rossi, Repsol Honda Team duo Dani Pedrosa and Marc Márquez, Ducati Team's Nicky Hayden and LCR Honda MotoGP's Stefan Bradl all gathered at the pre-race press conference to share their thoughts ahead of the first race.

Lorenzo, who will aim to defend his crown this year amid fierce competition, was a winner in Qatar last year after a hard-fought battle. Commenting on his chances this year he said: "It's always very important to start in the best way possible in the first race, as it gives you confidence for the next races. But the competition will be very strong. Marc has come from Moto2 and Vale is again in the Yamaha team. We are four or five riders that are favourites for the title. But there are three of four others that can also stay with us."

After having his best ever season in MotoGP™ in 2012 and pushing Lorenzo all the way until the final race, Pedrosa will look to carry through his momentum into the season opener and start on the right foot: "We did some good tests during the winter and I'm really exited for the first race. Really looking forward to the race. It looks like it's going to be an exciting season. Fitness wise and general preparation - I'm ready to go!"
Having shown some glimpses of old form during pre-season, many eyes will be focussed on Valentino Rossi as he returns on his Yamaha. Speaking of his task ahead the Italian commented: "I'm happy about my performance in the winter tests, as I was quite strong in Sepang and Jerez; I had some problems in Austin. But for sure the races are quite different from the tests. I like to ride the M1, I'm quite fast, but the level is very high. It will be a great motivation trying to raise my level and speed and fight for the podium."

Bradl, who was the 2012 MotoGP Rookie of the Year, hopes to take his career to the next step this season and secure his first ever premier-class podium: "I think every year in MotoGP is interesting and important. I have one year's experience, which is not so bad. I hope it's going to be positive. I'm ready for the first race here. Our priority is to be constant and fast, and not loose time when the tyre was older, which was my advantage last year. I think it's possible yes [to fight with the factory riders]. It will be of course very, very, difficult. It will also be a challenge to be the best satellite rider. But we will try to play with the factory riders."

Hayden, who remains with the Ducati Team for 2013 will be hoping that his hard work over the years will pay off as the Italian outfit continues to search for a turnaround in its fortunes. The American said: "It hasn't been an easy off season, especially the first Sepang test. Since then we've improved, with weight balance and some things. The bike started to improve on corner entry. We know it's not going to be easy, especially with these guys; and the level very high. But it takes time. I'm happy to start another season, and am starting to see some positives coming. There's already been some big changes with personnel, but on the bike I'd say there haven't been major changes. One little change doesn't make the difference, it's everything. Ducati's built competitive bikes before - I have no doubt they can deliver."

Hyped as the most exciting prospect to enter the MotoGP™ class for some time, Márquez will be looking for a successful debut under the floodlights. The youngster commented: "Sure I will be little bit nervous. Here will be the first time of many things. The first race in MotoGP! Tests are very different from a race in MotoGP. I don't know how a MotoGP race is. I'll try to enjoy it and do my best, and enjoy. From the beginning I felt good on the bike. I was a little bit surprised. From the team, Honda and Repsol I don't have pressure, but the general expectation is quite big. With the experience Honda has it's a big help for me."

And about the possibility of him winning his maiden race, the youngster said: "Sure it will be so difficult. If you're mentality is that [you can win the first one] it could be dangerous. But we don't discard anything, as nothing's impossible."
Lorenzo finished out front with a 6-second lead.

Loronzo and Rossi Come Out on Top for Yamaha at Qatar
Race Day Sunday April 8th 3rd 2013 Yamaha Factory Racing's Jorge Lorenzo started his MotoGP™ title defence in the best possible way, winning Sunday's Commercial Bank Grand Prix of Qatar in dominant fashion as his teammate Valentino Rossi showed the world he was back on song as he and rookie sensation Marc Márquez fought it out for the final podium spots.

As the lights went out, a scorching start by Dani Pedrosa saw the Repsol Honda Team rider shoot up into second place by Turn 1, hoping to challenge Lorenzo, who began to pull away on his Yamaha Factory Racing bike. The same could not be said for Pedrosa's teammate Márquez, who endured a slow getaway and dropped to eighth.

Marquez (93) gets by Crutchlow for 2nd.
On lap two, Cardion AB Motoracing's Karel Abraham crashed out, whilst Márquez was making up positions, passing Ducati Team's Andrea Dovizioso and then Monster Yamaha Tech 3's Cal Crutchlow. At this point Lorenzo was already leading Pedrosa by 1.6 seconds, and would eventually stretch his advantage by half a second per lap as those behind him became engaged in a dramatic battle.
By the halfway point on lap 11, Márquez was very much involved in a duel with teammate Pedrosa, as Crutchlow looked to take advantage as he stalked the pair behind. Rossi, who had been a bit too eager at the start and run wide, loosing places, was at this point catching up to the battling trio, passing numerous riders on the way. Moves came on Dovizioso and LCR Honda MotoGP's Stefan Bradl, who proceeded to crash while chasing down the seven-time premier class title winner. Also failing to make the finish were GO&FUN Honda Gresini's Bryan Staring, Tech 3's Bradley Smith, Came IodaRacing Project's Danilo Petrucci and NGM Mobile Forward Racing's Colin Edwards.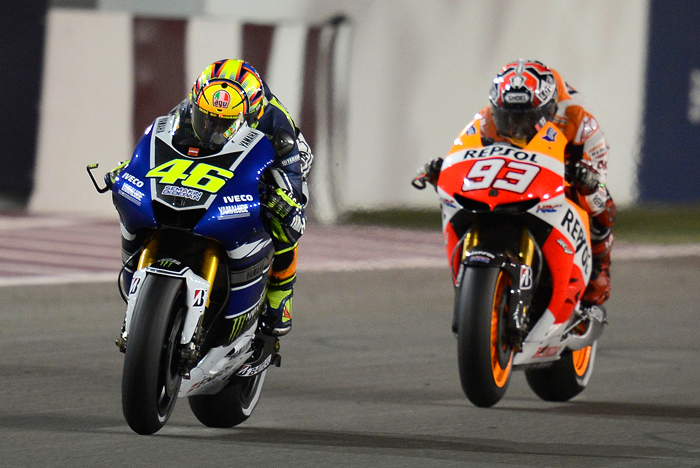 Marquez (93) gets passed by Rossi (46) for 2nd in the closing laps

Márquez overtook Pedrosa on lap 17, leaving the latter to deal with Crutchlow as Rossi had caught up to the group. The Italian stormed pasted the Englishman in a move between Crutchlow and the pit wall, only for the Tech 3 man to misjudge his braking point and run off-track at Turn 1. Rossi's charge continued with manoeuvres on Pedrosa and Márquez on Laps 19 and 20 respectively, only for the debutant to fight back as the pair went head-to-head. Rossi would come out on top by just two tenths of a second, with Márquez becoming the first MotoGP™ rookie to seal a rostrum result in his first race since Lorenzo finished second at Losail five years ago. Lorenzo's eventually winning margin was 5.9 seconds.

Dovizisio (04), his first race on the Ducati, found himself in the top three running with the race leaders in the opening laps, but then began dropping to finsioh 7th just ahead of Ducati team mate Nicky Hayden.

Pedrosa and Crutchlow completed the top five from Gresini's Álvaro Bautista, Dovizioso and Nicky Hayden on the pair of Ducati Team machines, Pramac Racing newcomer Andrea Iannone and his teammate Ben Spies. After starting from the second row in his debut race for the Italian factory, Dovizioso ran in third place in the early laps and was then involved in battles with Valentino Rossi, Cal Crutchlow, Alvaro Bautista, Stefan Bradl, and teammate Hayden. Meanwhile, the American quickly advanced from the eleventh spot on the grid to ninth place, and after pushing hard the entire race, he crossed the finish line in eighth.
Power Electronics Aspar won CRT honours, with reigning class Champion Aleix Espargaró finishing 11th overall and leading home teammate Randy de Puniet by 6.6 seconds. Avintia Blusens' Héctor Barberá rose from 22nd on the grid to 13th, in front of PBM's Yonny Hernández, Avintia's Hiroshi Aoyama, Forward's Claudio Corti, PBM's Michael Laverty and Ioda's Lukáš Pešek who on Saturday had qualified 15th for his debut.
Jorge Lorenzo, Team Yamaha, 1st - "Half an hour before the race I felt a little bit nervous so I had to really concentrate and relax on the grid. I knew it was going to be difficult to open a gap but I had to try, I made a good start and pushed more than 100%. In the beginning it was hard to open the gap as Pedrosa didn't want to let me get away, he tried to stay with me but after six or seven laps I opened the gap which made me more confident to keep my pace. I'm very happy for Yamaha and happy for Valentino as he has now passed two difficult years."
Valentino Rossi, Team Yamaha, 2nd - "I'm more than happy, very happy indeed because it was my dream to come back with Yamaha. To arrive on the podium at the first race was my target from November and I put all my effort to arrive at the maximum here. It was a difficult weekend, especially yesterday in qualifying, but I know I had great pace so I tried to recover in the beginning but I made a mistake and I lost time. I had to do a great second part of the race and step by step I came close to my podium. In the end there was a great battle, especially with Marc for the second place. I'm so happy for me, for my team, for my friends and all my fans who stay with me through two difficult years and also for Yamaha, to start the season with first and second place is not so bad!"
Marc Marquez, Repsol Honda: 3rd "To tell the truth, I was pretty nervous on the grid because it was my first MotoGP race. I do not think I've ever been so nervous before. I found it hard to keep calm and I was not as focused as I used to be in Moto2. However, I regained my concentration at the last moment. The start was important and we knew that we were taking off from the dirty part of the track. I did not get off well, but I was able to attack on the opening laps and overtake many riders. I think that this was the key. When I rode behind Dani I learnt a lot; also later on with Valentino. Fighting against him is always nice to watch, but it's always tough at the same time. Valentino was a tough rival to try and overtake on the final laps. He beat us this time, but we hope to learn from him and from everyone who went faster than us."
Dani Pedrosa, Repsol Honda: 4th "Today's race was good, in part. I rode strongly and at a good level, although I had to slide around a lot during the entire race to combat a lack of rear grip. I saw from the opening lap that Lorenzo was going much faster and I tried to keep my position, because I knew that in the corners the traction issue came into play. I tried as hard as I could to keep my position, but then Rossi came through at a blistering pace and, to tell the truth, I could not stop him. I did all that I could, but it was not enough. Maybe there was a set-up issue with the rear, because I had problems with it all weekend and we did not have enough grip tonight. In the end I was off the podium, which is a shame considering that we had some good preseason tests and that the set-up was good in those tests. For some reason, it just did not work for us tonight."

Andrea Dovizioso - Ducati Team, 7th - "Before coming here, this is about the best result we could have hoped for. It's true that we had hoped to do better following the exceptional qualifying session, but this is the reality. Races are different than practice, and I knew that. In fact, I was really curious to see how I'd go in the race. Doing a race weekend is an important experience, so we go on from here. We knew there were limits, but in my opinion we couldn't have done any better. We improved on the times from last year, so that's positive. Still, of course we always want to do better, so we don't go home happy."
RESULTS MOTOGP RACE: (22 laps = 118.36 Km)
POS / RIDER / NAT. / TEAM / MOTORCYCLE / TIME / KM/H / GAP
1 / Jorge LORENZO / SPA / Yamaha Factory Racing / YAMAHA / 42'39.802 / 166.4 /
2 / Valentino ROSSI / ITA / Yamaha Factory Racing / YAMAHA / 42'45.792 / 166 / 5.99
3 / Marc MARQUEZ / SPA / Repsol Honda Team / HONDA / 42'46.003 / 166 / 6.201
4 / Dani PEDROSA / SPA / Repsol Honda Team / HONDA / 42'49.275 / 165.8 / 9.473
5 / Cal CRUTCHLOW / GBR / Monster Yamaha Tech 3 / YAMAHA / 42'58.566 / 165.2 / 18.764
6 / Alvaro BAUTISTA / SPA / GO&FUN Honda Gresini / HONDA / 43'01.950 / 165 / 22.148
7 / Andrea DOVIZIOSO / ITA / Ducati Team / DUCATI / 43'04.157 / 164.8 / 24.355
8 / Nicky HAYDEN / USA / Ducati Team / DUCATI / 43'04.722 / 164.8 / 24.92
9 / Andrea IANNONE / ITA / Energy T.I. Pramac Racing / DUCATI / 43'16.926 / 164 / 37.124
10 / Ben SPIES / USA / Ignite Pramac Racing / DUCATI / 43'24.710 / 163.5 / 44.908
11 / Aleix ESPARGARO / SPA / Power Electronics Aspar / ART / 43'29.611 / 163.2 / 49.809
12 / Randy DE PUNIET / FRA / Power Electronics Aspar / ART / 43'36.297 / 162.8 / 56.495
13 / Hector BARBERA / SPA / Avintia Blusens / FTR / 43'49.401 / 162 / 1'09.599
14 / Yonny HERNANDEZ / COL / Paul Bird Motorsport / ART / 43'50.544 / 161.9 / 1'10.742
15 / Hiroshi AOYAMA / JPN / Avintia Blusens / FTR / 43'53.402 / 161.8 / 1'13.600
Pole Position: Jorge LORENZO 1'54.714 168.8 Km/h
Fastest Lap: Marc MARQUEZ 1'55.445 167.7 Km/h Lap 3
Circuit Record Lap: Casey STONER 1'55.153 168.1 Km/h 2008
Circuit Best Lap: Jorge LORENZO 1'53.927 170.0 Km/h 2011
CHAMPIONSHIP POSITION TILL DATE:
1 LORENZO 25, 2 ROSSI 20, 3 MARQUEZ 16, 4 PEDROSA 13, 5 CRUTCHLOW 11,
6 BAUTISTA 10, 7 DOVIZIOSO 9, 8 HAYDEN 8, 9 IANNONE 7, 10 SPIES 6, 11 ESPARGARO 5
12 DE PUNIET 4, 13 BARBERA 3, 14 HERNANDEZ 2, 15 AOYAMA 1.
---
Paolo on the left, and brother Marurizo Flamini. Photo curtesy Fabrizio Porrozzi / Giorgio Nada Editore
World Superbike -The First 25 Years
with a Tribute to its Producers Maurizio and Paolo Flammini

and how new management DORNA unceremoniously kicked the Flammini Brothers out the Back Door
of the best motorcycle roadracing championship ever
We all received the shocking Press Release back on September 2nd 2012 stating that the private equity firm of Bridgepoint, who already owned the MotoGP World Championship under DORNA, had just purchased the sports marketing firm InFront Sports & Media AG, who had themselves become the owners of the World Superbike Championship a few years earlier. The WSBK was then celebrating its 25th year of under the direction of brothers Maurizio and Paolo Flammini, who stepped in to save the fledgling production bike Championship started by ex-racer American Steve McLaughlin in 1987.

In 1990 Maurizio came in in to take over full control of World Superbike from McLaughlin's partners and struggling owners, the FG Group, and steered it forward towards world success. Brother Paolo came aboard as the Sales Manager of the Group in 1994, and then in 1999 became President of World Superbike as brother Maurizio stepped back to pursue other business ventures in sports marketing. Under their control the SBK World Championship in the next 20 years would become the most exciting motorcycle roadracing series in the world with the closest racing, most factory and private team involvement. At many European tracks it even rivaled and exceeded the attendance of the more well established FIM prototype roadracing series, MotoGP. - Read the Full Story Here
---
Los Angeles Calendar Motorcycle Show Concours d' Elegance
Returns to the Queen Mary, Long Beach, CA on Sunday July 14th 2013
The 2013 LA Calendar Motorcycle Show continues its now 22-year tradition as the premier outdoor streetbike event in America
with top Celebrity Builders, the Calendar Bike Building Championship & Concours d' Elegance, selected Vendors and Exhibitors, the Calendar Girl Music Show and a return to the exciting Queen Mary venue in Long Beach, CA. The Show marks the world premier of next year's new 2014 FastDates.com Motorcycle PinUp Calendars featuring the world's top roadrace and custom motorcycles with the beautiful Calendar Kittens featured in the Calendars in attendance at the Show. Purchase Advance Tickets, Vendor and Bike Contest Registration online at: www.FastDates.com/BIKESHOW.HTM.


Lily Elise and Sara Horvath - Performing at the 2013 LA Calendar Motorcycle Show July 14th!
Lily Elise - Singer / Songwriter, NBC TV's The Voice - Finalist, Team Christina Season - Tickets Here
Sara Horvath Shoots with FastDates.com Calendars at the Garage Company
Los Angeles, CA, April 1, 2013 - Meet beautiful new FastDates Calendar Kitten Sara Horvath from Wunder Model Magagement in Los Angeles, who shot with Jim Gianatais this past week at the Garage Company, just of the I-405 near LAX Airport Inglewood, CA for the next Caleendars. Sara was great to work with, and we had the chance to shoot her with some incredible old classic British bikes, including the (above) '60's Triumph Bonneville, and (below) the newly built retro Triumph Dirt Tracker built by legenday West Coast dirt track racer Sonny Nutter. That's Sonny with Sara in his work shop at Garage Company where he helps service and repair all the classic British Bikes that come into Garage Company.

Thanks to store owner Yoshi Kosaka, Sonny and the rest of the Garage Company crew for letting us hang out and shoot some of their beautiful bikes that are available for sale. www.GarageCompany.com

Model Sara is also an accomplished singer singwriter who will be joining us at this year's LA Calendar Motorcycle Show to assist with hosting and perhaps singing a few of her own songs, as well.
Calendar Show Winners Featured In Bike Craft Magazine!
Three of the top winning bikes at last year's LA Calendar Motorcycle Show are featured in the Spring 2013 edition of Barnett's Bike Craft magazine, one of the Calendar Shows new media partners together with Thunder Press, Hot Bike, Hot Bike Baggers and Street Choppers magazines.
Garnering the cover and inside features in Bike Craft are Best of Show winner Hideki Hoshikawa / Asterisk Custom Cycles' 'Avanzare' naked Sportster based Streetfighter, Jim Giuffra / AFT Custom's 'Halia" Honda Shadow 750 based Bobber, and a Chris Redpath / MotoGPwerks built Ducati Desmosedici RR ultimate naked Streetfighter. Look for Bike Craft on your favorite new stand and order it online BikeCraftMagazine.com
All three bikes were photographed by Jim Gianatsis with beautiful Calendar Kittens for the 2014 FastDates.com Calendars which will premier at this year's upcoming LA Calendar Motorcycle Show on Sunday July 14, 2013 at the Queen Mary, Long Beach, CA. If you are a talented custom bike builder and are looking to make a name for yourself with International media exposure, you defenitetly want to be there. Info - FastDates.com/BIKESHOW.HTM
---
Stuff that Rocks Our World!
ProLong Engine Treatment, ProLong Waterless Wash & Shine
There are not a lot of motorsports care products on the market I'd want to endorse, but here are two of them from ProLong Super Lubricants, a division of Golden West Lubricants based here in Southern California that I just wouldn't want to live without.
I have a long 25 year history with ProLong Engine Treatment which I was first introduce to in 1989 when my client Mikuni American began distributing it under the Mikuni VSL brand. We saw in person all the incredible TV infomercial and trade show demonstrations for VSL which included running old car engines with it, then draining the engines dry of all oil and driving the cars around race tracks and on engine stands for hours on end without seizing them solid. Or placing a cutting tool on rotating bar stock on a lathe, lubricating it with engine oil and the bar stock still cuts easily, spinning off coils of metal, but then pour some ProLong Lubricant on it and the cutting tool immediately stops cutting. The protection is visibly that dramatic!
My own real world experience with ProLong Lubricant included one of my riding buddies who had a burned out clutch bearing on his Yamaha R6 which squealed like a pig when when he rode it. It came to the point I couldn't stand listening to it any more, so I made him come over to my garage, I poured about 6 ozs of ProLong into his crank case oil while the engine was running and squealing - and it immediately went silent!
Stiff shifting transmissions on my new cars and motorcycles, with an application of ProLong instantly shift like the proverbial knife through butter. My BMW E46 M3 sports coupe was treated with ProLong from the first break-in oil change, and in the next 2 years I ran it hard, regularly, from Los Angeles to Laguna Seca and Las Vegas at over 100mph for hours on end, one time including a 185mph redline top speed run through the Nevada desert to the track at Parumph. Then I got a recall notice in the mail from BMW saying my Ms's engine was set up with too-tight main bearings and they were seizing, and to bring my car into the dealer for an engine rebuild with the correct size bearings. Knowing I had ProLong engine protection and it hadn't seized yet, I waited another year of driving before bring it in. The rebuild showed the engine's original tight main bearing had been scored badly when run new, but then lived-on after my first oil change with ProLong and the hard running that followed. The harder crank journals were just fine and with the installation of new, correct tolerance main bearings, my engine was like new again thanks to ProLong! Or my Corvette Z06 modified to 650 hp which I ran so hard one time the engine oil pressure dropped from 60 to 15psi, but I knew it wasn't harmed as it was protected by ProLong. Once the Mobil 1 20-50 oil cooled down, the pressure returned back to 60psi, no problem. These days some top race teams like Yoshimura Suzuki and Graves Yamaha are running ProLong.
The correct method for using ProLong Lubricant Treatment is drive your new engine easy for the first 200 miles at varying RPM to seat in the piston rings, then change the oil and filter to a top grade 20-50 synthetic like Mobil 1 or Shell Advantage and include a full 12-oz bottle of ProLong with the new oil. Once the engine has been treated and run ProLong through the first full oil change, for subsequent oil changes you can maintain the ProLong protection by just adding about 4oz each time, rather than a full bottle. In all my cars I also add ProLong to the transmission and rear differential. With ProLong protetion and regualar top quality oil and filter changes, your engine will run forever.
ProLong Waterless Wash & Shine is a new product I was recently introduced to by ProLong sales rep Mark Catano. Normally I'd use a California Duster to get my cars or bikes ready for the weekend's car show or ride to the Rock Store. But that just wipes off the top dust and still leaves behind road gunk and grime with a rough finish on the body surfaces. But now I spritz on ProLong Waterless, then wipe it off with a soft polishing cloth and all the grime, streaks, hard water marks and finger print are gone instantly! But even more amazing the body surface has been treated with some sort of protectant that removes light scratches and feels as smooth as a high-end wax job. Just do the sliding cloth test, wiping the cloth across the untreated surfaces where it drags and hangs up, to the ProLong treated surface where it slides easily without any resistance at all. This stuff is amazing, and it only takes 2-3 minutes to clean and polish and entire bike or car including the windshield glass, plexiglas, carbon fibre, painted wheels and chrome.
These two great ProLong Products I can't live without in my garage, to protect my vehicles for the track and the street. I'll guarantee once you try them, you'll feel the same. Look or ask for them at your favorite Auto Parts Store like Pep Boys and Auto Zone, or go to their website to order online - Jim Gianatsis, Editor http://www.ProLong.com
---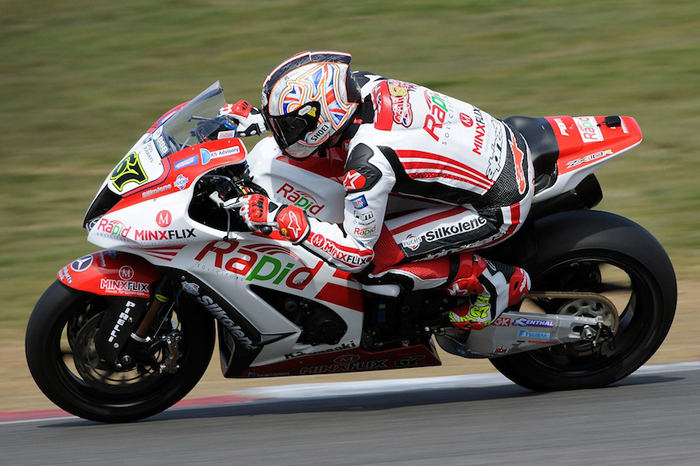 Reigning British Superbike Champion Shayne Byrne continues his winning coming into the 2013 season.
Byrne Leads MCE BSB Championship After Brands Hatch Season Opener
Sunday 7th April 2013 - Reigning champion Shane 'Shakey' Byrne and the Rapid Solicitors Kawasaki team got their MCE Insurance British Superbike Championship title defence underway in fine style at Brands Hatch this weekend with the Kent rider taking a victory and a third place respectively in the two 30-lap races to leave the opening round with the series lead.
Having claimed pole position, Byrne was again in sparkling form and confirmed his intentions in the opening race aboard the Minxflix.com-backed Kawasaki ZX-10R as he shadowed Josh Brookes in the early stages before making his move at half race distance. From there, he was able to gradually edge away from Alex Lowes and eventually took the chequered flag by just over a second to clinch his 42nd career British Superbike race victory for the Penrith-based PBM team.
In the second encounter later in the day, the race followed a similar pattern although this time, the 36-year-old triple BSB champion from Sittingbourne chased the pace-setting James Ellison. Byrne was looking for his seventh successive Brands Hatch victory and with three laps to go, made a move but Ellison covered it and Byrne subsequently ran wide onto the grass before rejoining and crossing the line in third place.
For 25-year-old Ulster team-mate Keith Farmer, it was a promising weekend in what was only his second race outing on a Superbike. Having qualified in a brilliant fifth place, the reigning National Superstock 1000cc Champion ran as high as third in the opening race before dropping back to sixth at the chequered flag. In race two, the rider from Clogher in County Tyrone made a poor start but held on to finish tenth at the chequered flag to reflect a solid performance which saw him eighth in the title race after the opening round.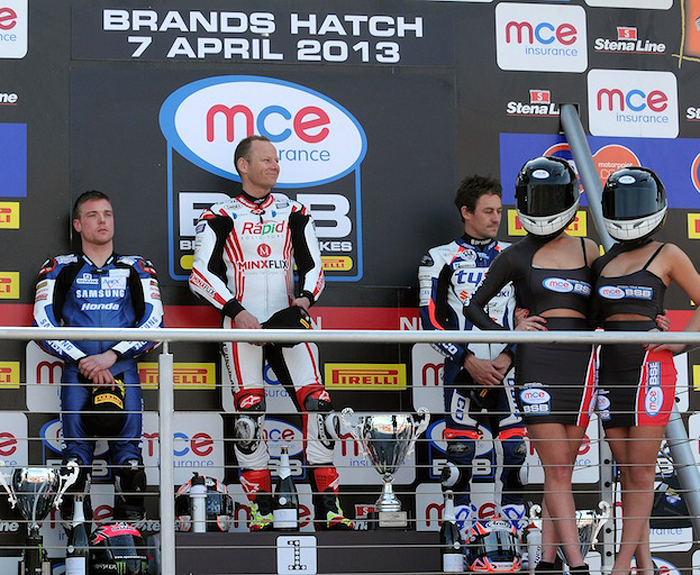 Byrne tops the Brands Hatch podium in Race One with Alex Lowes (right) and Josh Brooks (left).
Shane Byrne: "It's nice to get the first two races and pre-season nerves out of the way and to come away with a first and a third is a good start and I'm happy with how the day's gone. The first race couldn't have gone any better to be fair and once I decided to make my move I was able to open up a bit of a cushion over Alex. I was biding my time in the second race as well and thought James had presented me with an opportunity but he tipped in earlier than I anticipated and it was very close! Luckily we had a gap to the rest of the field and I was able to rejoin in third so with a win and a third, and a one point championship lead, its all been good."
Keith Farmer: "The aim for this weekend was to put in a solid performance and to come away with a couple of top ten results and that's exactly what I've done. We showed some good pace in qualifying and ran with the leaders in race one but I struggled a little with arm pump in the latter stages. Race two saw me not get a good start so it was always going to be a battle but to hold a top eight placing in the championship after round one is brilliant. Hopefully we can continue the learning curve next weekend at Thruxton and a big well done to the team and Shakey for a superb performance."
Paul Bird, Team Owner: "Shakey leading the championship and Keith inside the top eight after the opening round is certainly job done this weekend. We've had good pace all weekend and we know from last year we have an exceptional package with the Kawasaki with Shakey on board. He costs a bit more than some in the paddock but he's worth it and but for a bit of bad luck, he'd have had a double victory. Keith is a real talent and when you consider this was only his second ever time racing a Superbike, he has done magnificently well and brought it home as instructed in both races. We'll go to Thruxton next weekend in confident mood and look to build on our success in round two."
PBM, Britain's most expansive and diverse motorsport team are also competing in the MotoGP World Championship with Ulsterman Michael Laverty and Colombian Yonny Hernandez. Both riders are contesting the Claiming Rules Teams (CRT) series where Hernandez will compete on the team's updated-specification Minxflix.com Aprilia ART and Laverty will be aboard the revolutionary brand new PBM-chassised Minxflix.com Aprilia for his debut season which starts in Qatar this weekend also.
More information including bike, team and rider profiles, race calendar etc can be found at the team's brand new website www.pbmuk.net. The official website of the 2013 MCE Insurance British Superbike Championship is at www.britishsuperbike.com
MCE British Superbike Championship Race 1 - 29 laps


1 Shane Byrne (Rapid Solicitors Kawasaki)
2 Alex Lowes (Honda)
3 Josh Brookes (Suzuki)
4 Jon Kirkham (BMW)
5 Tommy Bridewell (Honda)
6 Keith Farmer (Rapid Solicitors Kawasaki)

MCE British Superbike Championship Race 2 - 30 laps


1 James Ellison (Yamaha)
2 Alex Lowes (Honda)
3 Shane Byrne (Rapid Solicitors Kawasaki)
4 Ryuichi Kiyonari (Honda)
5 Josh Brookes (Suzuki)
6 Jon Kirkham (BMW)
10 Keith Farmer (Rapid Solicitors Kawasaki)
BSB Championship Standings (after one round)
1 Byrne (Rapid Solicitors Kawasaki) 41pts, 2 Lowes 40, 3 Brookes 27, 4 Ellison 25, 5 Kirkham 23, 6 Kiyonari 21, 8 Farmer (Rapid Solicitors Kawasaki) 16
---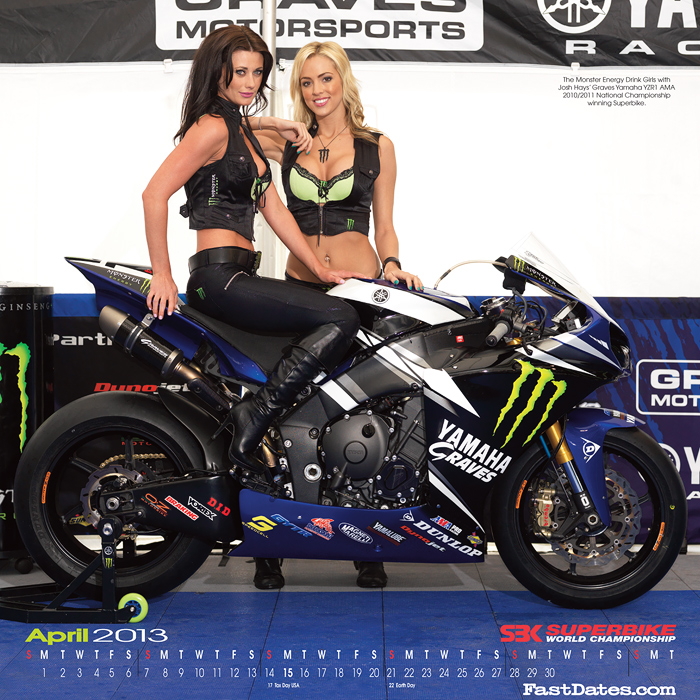 This Month in the Fast Dates World Superbike Calendar ....
The Monster Energy Drink girls with Josh Hayes' 2011/2012 AMA National Superbike Championship winning Graves Yamaha YZR1 Superbike. You'll find bikes like this with beautiful Kittens featured in the Calendar Bike Garage with full specifications and screensaver size pictures.

Plus revealing pictorials of the Calendar Kittens in Members Corner
Order the Fast Dates Calendars • Calendar Screensavers in Members Corner
---
There's more! Go to Pit Lane News Previous Week

Also Visit: Fast Dates Calendar News • Iron & Lace Calendar News
Calendar Girl News • Meet the Models • Paddock Garage
Get FastDates.com T-Shirts, Mugs & Photographs from Our Store

MEMBERS CORNER! Calendar Kittens, Paddock Garage, Iron & Lace Garage


Amazon.com Motorcycle Products & Apparel Store



MotorcycleSuperstore.com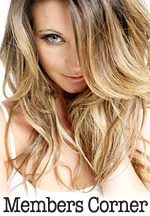 Hot Bikes, Sexy Kittens
Your Exclusive Grid Pass
also includes....
---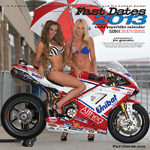 Order the New
2013 Calendars!
with FastDates.com Calendar Kitten, Ducati Corse Grid Girl
and Playboy Playmate
Heather Rae Young!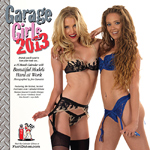 Click for even more Calendars!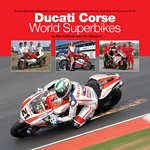 Retail $69.95 ea.
Click to Order from Amazon.com

Ducati Corse
World Superbikes
by Alan Cathcart
& Jim Gianatsis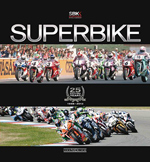 The Official SBK
World Superbikes
1987-2012
25 Year History Book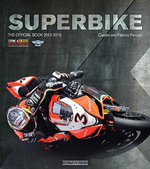 The Official SBK
2012-2013 Yearbook
These SBK Yearbooks are the Best Books Ever about World Superbike. They feature awesome color photography of the riders, bike and racing action. The feature a detailed revue of the past season in pictures and statistics, with a detailed look at the bikes and riders.

Plus a technical look data all the bikes, a preview of the upcoming season's Championship!
We buy this every year ourselves and highly recommend it!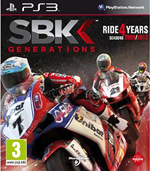 SBK World Superbike Video Game
---
Carmelo Ezpeleta: "MotoGP And WSBK Will Remain Separate Series"
The greatest fear which World Superbike fans expressed when it was announced last year that control of WSBK would fall under the responsibility of Dorna was that WSBK would either be killed off as a series, or absorbed into MotoGP as a glorified support class. The continued existence of two motorcycle road racing world championship seemed in serious doubt; in dire economic times, one of the two must give. And with Dorna having invested so much in making MotoGP the dominant championship, WSBK fans feared, it would be World Superbikes that suffers.

That fear is groundless, Dorna CEO Carmelo Ezpeleta told German-language publication Speedweek in January 2013 that he could not conceive of the two series being run at the same events. There would always be come circuits and some countries that would prefer one series to the other, Ezpeleta explained to Speedweek.

"We will be keeping the two series separate, and supporting them both," Ezpeleta said.
The advantages of having two series is clear. World Superbikes, for example, has always had a huge following in Britain, while being largely ignored in Spain, even when Carlos Checa was in the process of securing his first WSBK title. Maintaining both WSBK and MotoGP allows Dorna to exploit the two series in their strongest markets, while coordinating to expand motorcycle racing as a whole and reach a broader audience."

Though Ezpeleta's expression of support for WSBK may go some way to calming the worst of World Superbike fans' fears, major concerns remain. WSBK fans fear Dorna will destroy the heart of the series, by imposing massive technology restrictions and reducing the series to a glorified Superstock spec.
(Which is now coming true with this week's announcement of a Production Suspension rule in WSBK)

Recent reports intimated that Dorna was considering scrapping the Superstock 1000 and Superstock 600 support classes, and replacing them with a junior series to be raced using 250cc four-stroke machines based on production bikes.

It is still unclear exactly what effect the scrapping of Superstock will have, and whether it really means that both WSBK and WSS will be reduced to glorified Superstock machinery, WSBK fans fear that any further reduction in technology will see the series lose what makes it so attractive.

Those worries were heightened when a number of high-profile names, such as WSBK Director Paolo Ciabatti, series press chief Julian Thomas and Infront CEO Paolo Flammini, revealed that they would be leaving WSBK - see our story at left.

The people being drafted in to take their place have served to calm the nerves a little. Gregorio Lavilla is a former rider who has raced in both Grand Prix, World Superbikes and national superbike series, and could form a bridge between the two paddocks. The name of Javier Alonso will be less comforting: Alonso is widely regarded in the MotoGP paddock as Carmelo Ezpeleta's right-hand man, and is a member of MotoGP's Race Direction and a key executive inside Dorna. On the one hand, Alonso is a Dorna man through-and-through; on the other hand, having such a high-profile figure inside World Superbikes is at least a sign of how seriously Dorna is taking the series.

Ezpeleta himself will not be involving himself too closely with the World Superbike series. When asked by Speedweek whether he would be attending a WSBK round this year, he replied that it was unlikely, given his current commitments. Aragon was one possibility, Ezpeleta told Speedweek, another being the Indian round, if they were forced to postpone it to later in the year, due to the current difficulties facing the race planned for the Buddh International Circuit near New Delhi.
Meet 2013 Calendar Kitten
Shannon Baucom

MV Agusta M4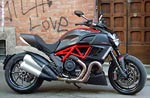 The Devil Made Us Do It!
Testing the Ducati Diavel in Italy
Sudco High Performance & OEM Replacement Parts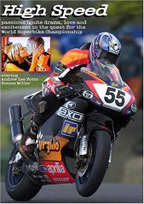 High Speed - the Movie
The best motorcycle racing movie ever made! Filmed on location at the World Superbike races , this an exciting romantic drama staring beautiful British actress Sienna Miller.
---
Infinion Raceway Cancelled
Road America to Host Round 2 of 2013 GEICO Motorcycle AMA Pro Road Racing Championship on May 31-June 2, 2013
March 28th - GEICO Motorcycle AMA Pro Road Racing is pleased to announce that Road America will play host to the Series for Round 2 of the 2013 schedule. The greatest motorcycle road racing talent in North America will arrive at the historic facility in Elkhart Lake, Wis. for the Subway SuperBike Doubleheader on the weekend of May 31 - June 2, 2013.

"Although the TBD event (Infinion Rceway May 2nd) previously scheduled as Round 2 has been removed from the schedule, we are looking forward with great excitement to the Subway SuperBike Doubleheader at Road America," said Michael Gentry, COO of AMA Pro Racing. "The great staff at Road America have been working tirelessly to create the world-class fan experience that their events are known for, and we are eager to arrive in Elkhart Lake, Wis. to contest the next round of the 2013 GEICO Motorcycle AMA Pro Road Racing championship on the weekend of May 31-June 2."

In addition to the incredible racing action on tap, a number of activities aimed at providing fans with additional excitement have already been added to the event schedule. Jason Britton, the world's outright leader in motorcycle stunt riding, will be on hand with Team No Limit to thrill fans with spectacular displays of bike control. For fans that are interested in getting a closer look at the circuit, Road America has added a unique 'Salute to Cycles' on-track riding experience.
The Salute to Cycles provides participants with the rare opportunity to ride on the 4.05-mile natural road course and develop a true appreciation for the undulating circuit where pro racers battle it out for glory and fame. As always, pre-race ceremonies will include a fan walk, which allows fans out onto the grid to see the race-prep motorcycles and get rider autographs.

Other fan activities in and around the facility will include public karting and a Supermoto exhibition race at the Blain's Farm & Fleet Motorplex, as well as Dairyland Classic flat track races on Friday night in nearby Plymouth, Wis.
EDELWEISS OFFERS NEW and AFFORDABLE MOTORCYCLE TOUR ALONG THE DOLOMITES WITH CHALLENGING ROADS, OVERWHELMING MOUNTAIN SCENERY AND ITALIAN CUISINE AT ITS FINEST.
The Dolomites are a must for a passionate biker – come with us on an unforgettable motorcycle tour. The countryside is dominated by mountains, rivers, and gorge-like valleys, which have just space enough for a road and railroad tracks; but there are also bigger towns like Bolzano, where our base hotel is located.

Thinking about Italian culture you will notice quite a big difference from what you may expect; building style, cultures, languages, bilingual road signs and special foods show that varied peoples and ideas peacefully co-exist here. The Sella Ronda is a very good warm-up for the following days and our rides to Penserjoch, Jaufenpass and Timmelsjoch.

Eight more passes are on our schedule for the next day and we will have the opportunity to stop in the nice little town of Cortina d'Ampezzo, well known from the Olympics in 1956. Now it's time to make a decision: go to Venice for sightseeing or collect 10 more passes? Tough call! The last riding day leads us south to the wonderful Lake Garda, with swimming and riding at its best.
Find Out More
THROUGH THE ALPINE WONDERLAND OF AUSTRIA AND SOUTHERN GERMANY – THE ALPS AND LAKES MOTORCYCLE TOUR!
The Alps and Lakes motorcycle tour takes you through a beautiful part of European motorcycle paradise; the Alps. The contrast between the beautiful lakes in southern Germany and Austria and the towering mountains that reach up to more than 10,000 ft is nothing less than breathtaking.
This area is the famous background for the movie "Sound of Music". This vacation offers a little bit of everything: beautiful and relaxing rides through the valleys; some mountain roads and passes; and great vistas and sights, including King Ludwig's castle, Herrenchiemsee, and the historic city of Salzburg. The tour consists of five riding days, one of them is a rest day – which means that you stay two nights at the same hotel.

This is a great opportunity to explore a little bit more, ride around the countryside, walk through town, meet the locals and sample some of the local food. The tour will take you through Germany and Austria, and on the rest day you can even add Italy to your list if you are so inclined.
Find Out More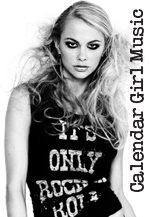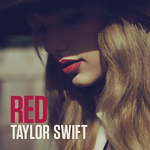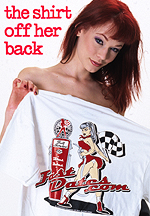 Order the Official
FastDates.com &
LA Calendar Bike Show
T-Shirts!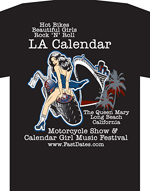 ---
MotoGP™ signs a multiyear contract deal with FOX SPORTS
March 25th 2013 - FOX Sports has signed a multiyear deal with Dorna Sports for broadcast rights to the world's most prestigious motorcycle racing series, the MotoGP™ World Championship, with races to air on SPEED and the newly announced, multisport FOX Sports 1 in 2013, 2014 and 2015.

MotoGP, with three events in the U.S. in 2013, is highlighted during the high-profile FOX Sports 1 August launch weekend, with the Red Bull Indianapolis Grand Prix scheduled for August 18 as one of the first live events on the new network.

"With an international event lineup that includes three U.S. stops, MotoGP brings an immediate world class motor sports presence to the FOX Sports 1 lineup," said Bill Wanger, EVP Programming & Research for FOX Sports. "Having the race from iconic Indianapolis Motor Speedway fall on our FS1 launch weekend is a bonus, and one of which we plan to take full advantage."

"We're very proud of this new agreement with Fox Sports and we are looking forward to being part of this huge project that is Fox Sports 1. Through this agreement, MotoGP will continue to be watched by our extensive American fan base, via the Speed channel until August and from then on, via the new Fox Sports 1 channel. Our 15 year partnership is arriving now to a very exciting MotoGP season with 3 GP's on U.S. soil and the promise of some thrilling action on track. We will deliver the very highest standard of TV coverage of the Championship, using the latest production technologies, which is what our fans in the U.S. and around the world and also our Global media partners like the Fox Sports Group, deserve" declared Manel Arroyo, Managing Director of the Media Area at Dorna.

The season opens April 7 on SPEED with the Commercial Bank Grand Prix of Qatar. Other U.S. highlights include the second event of the season, the Red Bull Grand Prix of the Americas inaugural series event at newly built Circuit of the Americas in Austin, Texas on April 21 and a return to Laguna Seca for the Red Bull U.S. Grand Prix on July 21.

Coverage from Austin includes qualifying on April 20 at 9 p.m. ET; race coverage, including pre-race activities begins at 2:30 p.m. ET on April 21. On-board camera access is available on SPEED.com for all U.S. rounds, with qualifying practice sessions on SPEED2.

The new deal, continuing a successful relationship that began on SPEED in 1997, when the series was known as the FIM World GP 500, also includes coverage of Moto2™ and Moto3™, as well as expanded digital rights.
---
Google Ad