2012 World Superbike Champion Announces his Retirement
Noale, Italy November 7th, 2012 Aprilia Press Release - Aprilia Racing and the Piaggio Group wish to thank Max Biaggi on this, the day when he has announced his retirement from racing, for his extraordinary contribution to the world of sports and the Aprilia image.

From the first championship title he won in 1994 in the 250 class to the Rider and Manufacturer titles won this year on the Aprilia RSV4 in World SBK, Aprilia's history in competitive motorcycling has been inextricably connected to the Max's efforts, winning unforgettable victories and becoming the only Italian rider to have ever triumphed in World Superbike. Max won five of his six world titles astride bikes from Noale in addition to winning 41 races and riding his way to 43 podiums: he is without question the most victorious Aprilia rider ever, as well as one of the greatest players in motorcycle sports on a global level. The Piaggio Group extends warmest wishes of happiness and success to Max Biaggi in his personal endeavours and in any new professional activities that he may undertake.
Max with his girlfriend Eleonora Pedron, former Miss Italy 2002, with whom he has two children.

The 41-year-old Italian, who also won the World Superbike Championship twice, made the announcement at a press conference organised at Rome's Vallelunga circuit, where he began his career.

Quoted in the Corriere dello Sport, Biaggi said: 'I've chosen to quit and, unlike others, it's not because of physical issues or because I haven't found a competitive bike. I've turned down a contract with Aprilia that was identical to the one I had this year, with the same bike, for the same money."

'I believe I've missed enough time with my children and my partner already, and I think it's right that I dedicate myself to them because time flies and I can't stop that. I'm not some old politician, attached to my chair, it's only fair that I make way for the youngsters."

Biaggi pre-empted his media briefing by taking to his official Twitter account. He tweeted: 'It is a new dawn for me today, nothing will be like it was before. Onwards and upwards, though!'

Known as 'The Roman Emperor', Biaggi rode his first grand prix season at the age of 20 in 1992, winning 29 races and four straight titles in the quarter-litre category with Aprilia and Honda. Biaggi's MotoGP rivalry with countryman Valentino Rossi raised the popularity of the premier 500cc category from 1998, as the two Italians beckoned in the MotoGP era. Forced to sit out the whole 2006 season as Dani Pedrosa took his position, Biaggi soon switched to the World Superbike Championship and won on his debut in Qatar, for Alstare Suzuki. Biaggi returned to Aprilia to claim a single win in 2009, before taking his first WSBK title in 2010 and wrestling the crown back from Carlos Checa at Magny-Cours last month.

The search is now on for a new team-mate for Aprilia's Eugene Laverty, with the 2013 season starting at Phillip Island in February.
Editors note: It is understandable that Max Biaggi at age 41 with six World Championships has announced his retirement after clinching his 2nd World Superbike title this year for Aprilia. But as World Championship roadracing fans we are devastated that recently so many of our legendary racers are leaving us while still at the top of their careers and the sport. It began with Troy Bayliss retiring at the end of 2008 after securing his 3rd World Superbike tile for Ducati. At the end of last season 2-time World Superbike Champ Troy Corser and runner-up Noriyuki Haga stepped away from World Superbike without any ceremony or recognition. Then at the beginning of 2012 we had multi-time MotoGP Champion casey Stoner, just 27 years old, announcing his retirement to come after the Valencia MotoGP this coming weekend. It really disappoints us that we are loosing so many of our heroes, in such quick succession, but thank full that they are leaving the sport in good health with new futures before them. Best wishes to then all!
Below: The 2012 Fast Dates Calendar was dedicated to Max Biaggi after clinching his first Word Superbike title for Aprilia.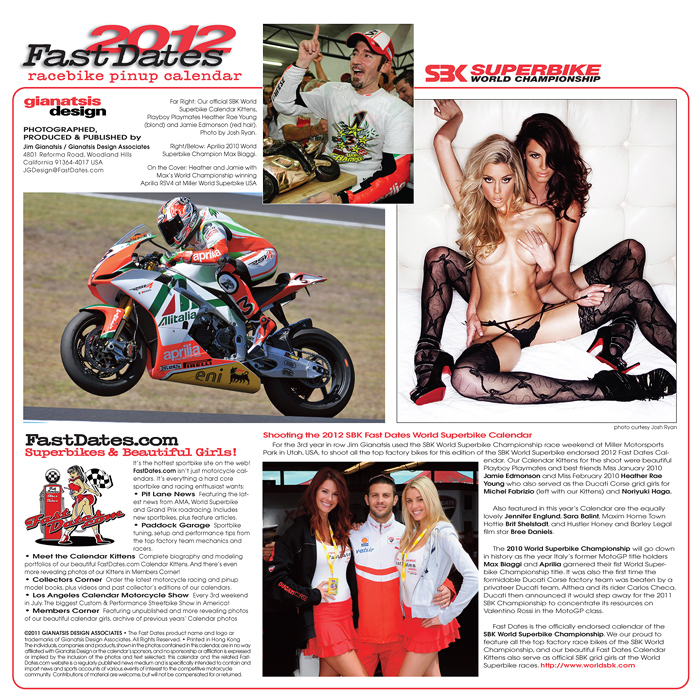 ---
U.S. Suzuki files for Bankruptcy Protection
November 5, 2012 -The American Suzuki Motor Corporation filed for Chapter 11 bankruptcy protection on Monday evening and said it would cease selling automobiles in the United States as part of a plan to reorganize its business. The company, based in Brea, Calif., is the sole distributor of Suzuki vehicles in the continental United States.

American Suzuki said it would focus on selling Suzuki motorcycles, all-terrain vehicles and marine outboard engines. It said it was exiting the car business in the United States because of slow sales, unfavorable foreign exchange rates and the high costs of complying with state and federal regulatory requirements. American Suzuki sold just 2,023 cars in the United States last month. The bankruptcy does not involve the company's parent, Suzuki Motor of Japan.

In documents filed with the Federal Bankruptcy Court for the Central District of California in Santa Ana, the company estimated that its debts and liabilities ranged from at least $100 million to $500 million. It also said it had 1,000 to 5,000 creditors. American Suzuki said it had enough cash to operate during the reorganization and intended to honor all car warranties and buyback agreements. It will work with its car dealerships to help them make the transition to parts-and-service operations. In some cases, the dealerships will be closed, it said. The reorganized company will retain the American Suzuki Motor name, the company said.
The bankruptcy filing is obviouly a calculated move by U.S. Suzuki to divest itself of the now unprofitable automobile distributorship and itsassociated debts, wile still keeping open the motorcycle and ATV distribution department. But in the current economy when the Big Four Japanese motorccyle distributors have lost huge sales as well, and Japan has cut back on development and new model introductionss, it will be interesting to see if Suzuki's motorcycle divison can keep the distributorship afloat, particulary if the bankruptcy court wants Suzuki to make payements to its creditors. U.S. Suzuki doesn't have other profitable divisions to help support its motorcycle sales in American and world-wide in the current economy, as the other Japanese manufacturers do.
---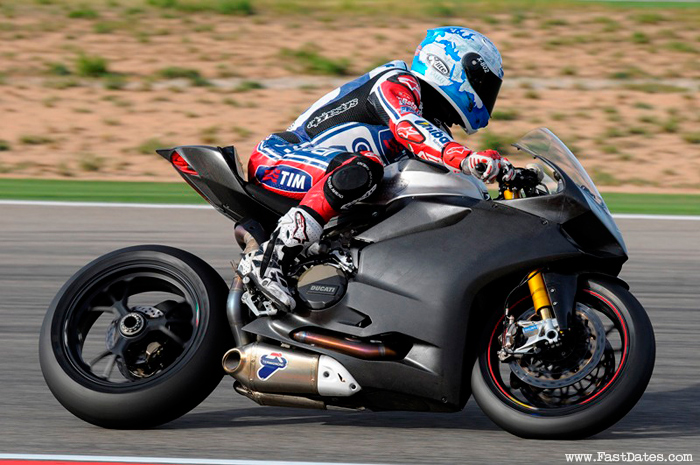 Carlos aboard the new 1199RS Superbike which will spearhead Ducati Alstare's 2013-2014 World Superbike foray.
Ducati and Team Alstare Together in World Superbike for 2 Years as Team Ducati Alstare

• Two-year agreement with Francis Batta's Belgian organisation, Team Alstare.
• Carlos Checa and Ayrton Badovini in confirmed rider line-up.
• Team will compete under the title: "Team Ducati Alstare".

November 11th, Bologna, Italy -A two-year agreement for the World Superbike Championship seasons 2013-2014 has been signed between Ducati and Francis Batta's Belgian organisation, Team Alstare. Riders, Carlos Checa (Spain) and Ayrton Badovini (Italy) will join Alstare staff ready to prepare for the challenge of the 2013 World Superbike Championship. Powered by the new Ducati 1199 Panigale, the team will officially representthe Bologna-based manufacturer under the title "Team Ducati Alstare".

Team Alstare is renowned for its benchmark professionalism and expertise and its headquarters, at Alleur in Belgium, is among the most technologically advanced in the sport. This impressive set-up combined withthe passion of the Bologna factory's engineers will create the perfect synergy to meet the expectations of the new Ducati 1199 Panigale. Alstare technicians and the Ducati Superbike development team will start working together immediately, with pre-winter tests scheduled to begin at the Aragon circuit in Spain on 14-15 November and continuing at Jerez from 28-30 November.

"At Ducati, we are very happy and confident with this agreement," commented Ernesto Marinelli, Ducati Superbike Project Manager. "The professionalism, passion and sporting character of Francis Batta and all his staff, together with his structure, which sets anindustry standard in terms of equipment and organisation, are vital elements for our future plans. We have a lot of work to do, and I am sure that we are able to do it in the best possible way."

From 1995-1997, a similar partnership returned exceptionally good results, when Ducati and Team Alstare joined forces to compete in the European Supersport, World Supersport and World Superbike series.

"For me, it's an absolute thrill to be able to join the Ducati family again," commented Francis Batta on the two-year agreement with the factory. "Together, we were so successful in the past and Ducati remains a reference brand for me today. We are going to face a challenge which is highly stimulating both for me and for my team and we will apply our absolute best efforts to making sure this is a successful endeavour."
---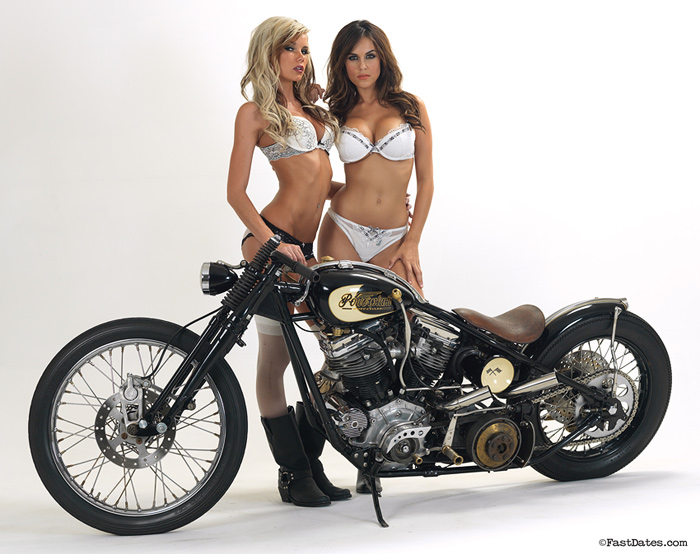 Retro Racer!
See awesome bike editorial features like Yaniv Evans' Powerplant Choppers "Black & White"
with Fast Dates World Superbike grid girls Kinsey and Sabella in the Calendar Bike Garage
---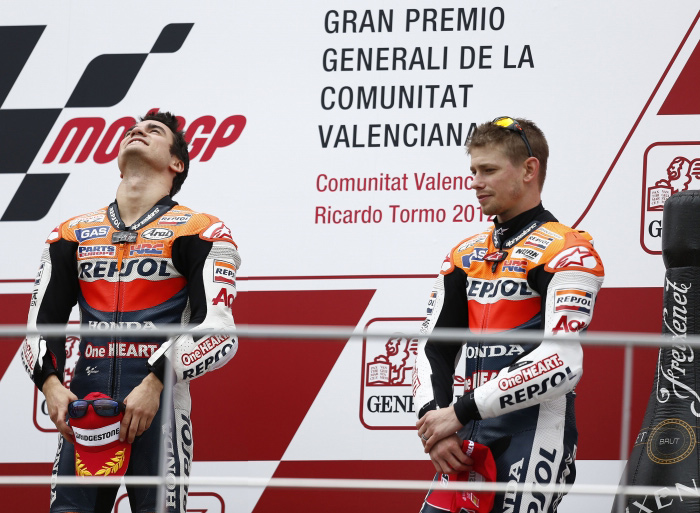 Dani Pedrosa relishes his new 2012 MotoGP World Championship and another victory at the final race of the year, while teammate Casey Stoner contrmplates his final podium and race appearance, ever.

2012 MotoGP World Championship, Round 18 of 18, Valencia, Spain
Good Bye Casey!
Pedrosa Wins 2012 MotoGP Season Finale, Stoner 3rd in his Last race
Valencia, Spain, November 11th, 2012 - In the final MotoGP™ race at the Gran Premio Generali de la Comunitat Valenciana it was Repsol Honda Team's Dani Pedrosa who took victory in a dramatic race that was marred with awkward conditions and crashes ahead of Katsuyuki Nakasuga the Yamaha replacement rider for injured ben Spies, and Casey Stoner in his final race, who was later named the 20th MotoGP Legend.
The race was declared wet by Race Direction despite a near dry line having formed, and only Yamaha Factory Racing's Jorge Lorenzo, his teammate Nakasuga, and LCR Honda MotoGP's Stefan Bradl, chose the softer option slick tyres, with all others on the hard wets. However, in a twist unseen this season, Pedrosa, Ducati Team's Nicky Hayden, Monster Yamaha Tech 3's Cal Crutchlow and San Carlo Honda Gresini's Álvaro Bautista then decided to start from pit-lane after their sighting lap, with all of them switching to a bike with slick tyres.

As the race got underway it was Power Electronics Aspar's Aleix Espargaró who was leading the early exchanges, yet within three laps Lorenzo's choice looked the better one as he started to lap significantly quicker than the rest. Pedrosa was carving his way through the pack, whilst many riders that were on wets started coming into the pits to switch to their bikes with slicks, amongst which were Repsol Honda's Stoner, Pramac Racing Team's Héctor Barberá, and Tech 3's Andrea Dovizioso.
Pedrosa (26) charges up through the field, here passing Bradl (6).
A Dramatic Wet Track Race
Dani Pedrosa (Repsol Honda RC213V) scored a masterful victory in today's Valencia grand finale, winning an incident-packed race that started on partially damp and very unforgiving track. The Spanish hero was joined on the podium by third-placed Casey Stoner (Repsol Honda RC213V), riding his last race before retirement. Alvaro Bautista (San Carlo Honda Gresini RC213V) finished fourth, some way in front of Michele Pirro (San Carlo Honda Gresini FTR-Honda) who rode a storming race on his CBR1000RR-powered CRT bike. That made it five Honda-powered machines in the top six.
Morning rain had left the slow-drying track still wet in places, despite the earlier Moto2 and Moto3 races, so there were plenty of deliberation about tyre choice before the start. Some riders chose slicks, others rain tyres. Pedrosa was one of several riders who started the warm-up lap on rain tyres, then decided to change, rushing into the pits and swapping to their slick-equipped spare bikes. According to the rules, Pedrosa started the race from pit lane, after the main pack, his RC213V fishtailing as he launched, its slick tyres struggling for grip on still-soaking pit road.
Pedrosa took care in the first few laps, working hard to get heat into his tyres and stay on the narrow dry line. At the end of lap one he was 20th, but by lap three he was up to 11th and the fastest man on the track, making good progress over rivals who had started on rain tyres.
However, Pedrosa was not the only man on slicks. Recently crowned World Champion Jorge Lorenzo (Yamaha) and a few others had started the race on slicks from the grid and it was not long before Lorenzo was in the lead. Pedrosa moved into second just before one-quarter distance and then began to whittle away his compatriot's advantage. He had got the gap down to just one tenth of a second when he found a false neutral and ran off the track at turn ten which put him four seconds behind. The very next lap Lorenzo crashed at the same right-hander that had nearly claimed Pedrosa.
Then there was huge drama as the World Champion was highsided off his bike as he was passing back markers, and was fortunate to walk away unhurt. This left Pedrosa in the lead, who also had his work cut out getting past the slower riders. On lap 19 the crashes continued as Barberá also took a tumble, whilst Espargaró's teammate Randy de Puniet ran into the gravel. A lap later he was followed Avintia Blusens' Claudio Corti, who skidded off into the gravel on his Inmotec chassis.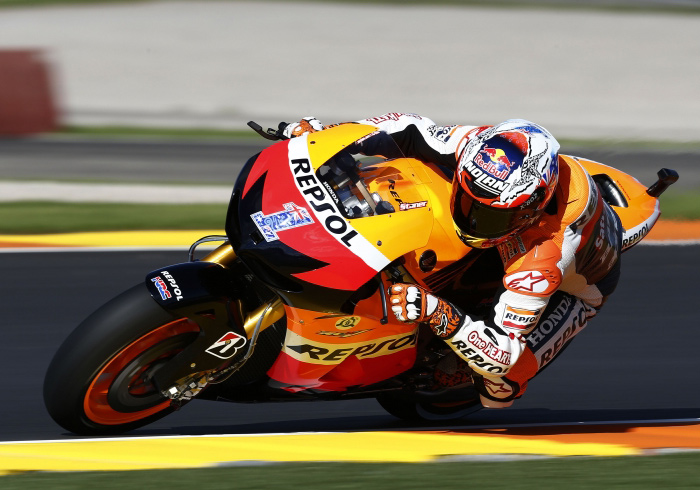 Just as things looked to have settled down, Crutchlow was caught out by the conditions and dropped out of second place. This moved Bautista up into third, although Stoner was catching up quickly in fourth. And with three laps remaining Stoner was all over the rear wheel Bautista and caught him at the end of the lap down the home straight to move into third. The vast majority of the eight crashes during the race round this anti-clockwise circuit where in right-handers, the riders struggling to get enough heat into the right side of their tyres.
When Lorenzo tumbled, Pedrosa inherited a 22 second lead over Yamaha rider Cal Crutchlow (who later crashed) and from then on his main challenges were maintaining concentration and staying on the narrow dry line. At the finish he was a gaping 37.6 seconds ahead of Katsuyuki Nakasuga (Yamaha), substituting for the injured Ben Spies. This was his seventh win of the year – a MotoGP record for the 27-year-old.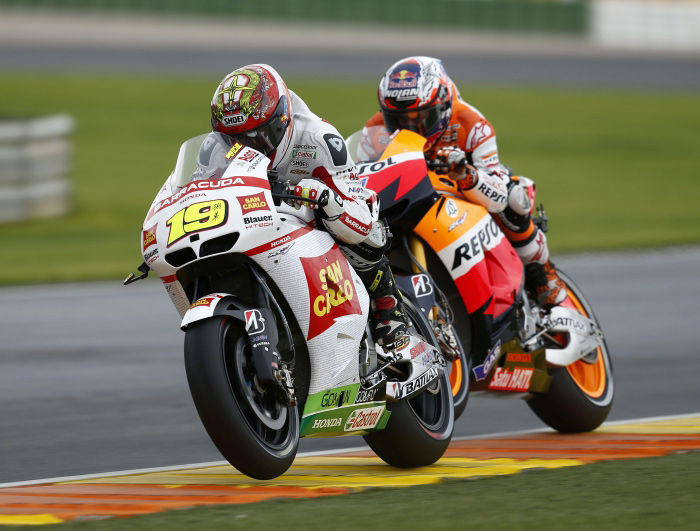 Stoner fights with Bautista for 3rd.
Stoner was one of the majority who started the race on rain tyres, the 2011 World Champion soon deciding he needed slicks and pitting at the end of lap four to change to his 'dry' bike. Next time around he was 16th and 31 seconds outside of a podium finish. His advance from that position was impressively determined as he passed other riders and made up a few more places as others fell by the wayside. He moved into third with two laps to go, giving him the opportunity to mark the end of his glittering career with a podium finish.
Nine years ago Stoner won his first GP victory – in the 125 class – here at Valencia. Today the Australian hangs up his leathers as one of the sport's all time greats, with two MotoGP World Championships and 45 Grand Prix wins across all three classes.
The final victim of Stoner's career was Bautista who nonetheless had good reason to be happy with his fourth-place finish. Like Pedrosa, Bautista also changed his mind about tyres during the warm-up lap, swapping bikes in pit lane and starting from there. He worked his way through from 19th on the first lap, riding well in the unforgiving conditions.
Like Lorenzo and Nakasuga, Pirro started the race on slicks, staying cautious in the early laps and then making the most of his advantage as the track dried out somewhat. His fifth-place finish was the best result so far by a CRT machine, the lower-cost MotoGP bikes introduced at the start of this season. Stefan Bradl (LCR Honda MotoGP RC213V) started his last race as a MotoGP rookie on slick tyres and was going well, holding third place just ahead of Nakasuga, when he tumbled at the turn five right-hander on lap ten.

Dani Pedrosa, Repsol Honda: race winner - "After Marquez's race, I thought I should do something similar! But seriously, I'm really happy with this win. It was very difficult at the start to make the decision with tyres. I saw Jorge on slicks on the grid and I was pretty sure with my decision, but standing there the track was drying up very quickly and before the start I didn't know if it would be better to forget about the pole and start from the pits or go out on wets and stop after four or five laps. In the last corner of the sighting lap, the instinct told me to get in immediately. I started from the pit lane and I managed to be fast from the beginning. I caught Jorge and then I made a mistake and lost three seconds again, but one lap later he also made a mistake and crashed out. From this point another race began for me. It was tough to maintain concentration with such conditions and a big advantage, so I planned the second half of the race like a practice session, taking the corners, the lines, lap by lap. It's a great end of the season and I'd like to thank all the Repsol Honda Team!"
Katsuyuki Nakasuga: 2nd - "I'm so very happy with this result, the conditions were very difficult today. It was a tough race but the team were amazing and I have to thank them for making the best choice for my set up for the race. It is like a dream or a miracle for me to be on the podium as the qualifying was not so good. I want to thank Yamaha for giving me this special opportunity to race here in MotoGP, it has been amazing."
Valencia is the last time we wiil see Casey with his beautiful wife Andrea holding the umbrella on the grid.
Casey Stoner, Repsol Honda: 3rd - "Considering everything that happened today, we're very happy with a podium. My motivation wasn't particularly high as I haven't wanted to push in the wet and haven't felt comfortable on the bike. I just didn't want to take any risks of crashing and damaging my ankle again so I was very cautious and this isn't how I like to ride. Even with the choice of going with the wets, not the slick tyres at the beginning of the race, I took the easy option, which really isn't me. When I saw the slicks had a big advantage, we came in and changed bikes and went back out and pushed as hard as we could, without taking unnecessary risks. In the end we were able to chase down Alvaro and take the last spot on the podium in our last race. My team are like my second family, we've been through a lot of ups and downs together and it's going to be difficult not to see them every week. I'm sorry for them and for everyone who has supported me for so long but this is the way it is and it's time to say goodbye. Thank you to all the people who have supported us over the years and all our sponsors, and to everyone in the Repsol Honda Team."
Most riders have little chance to rest after today's racing. Moto2 winter testing begins tomorrow, with MotoGP following the next day for a two-day session here.
RESULTS MOTOGP RACE: (30 laps = 120.15 Km)
POS / RIDER / NAT. / TEAM / MOTORCYCLE / TIME / KM/H / GAP
1 / Dani PEDROSA / SPA / Repsol Honda Team / HONDA / HONDA / 48'23.819 /
2 / Katsuyuki NAKASUGA / JPN / Yamaha Factory Racing / YAMAHA / YAMAHA / 49'01.480 / 37.661
3 / Casey STONER / AUS / Repsol Honda Team / HONDA / HONDA / 49'24.452 / 1'00.633
4 / Alvaro BAUTISTA / SPA / San Carlo Honda Gresini / HONDA / HONDA / 49'26.630 / 1'02.811
5 / Michele PIRRO / ITA / San Carlo Honda Gresini / FTR / FTR / 49'50.427 / 1'26.608
6 / Andrea DOVIZIOSO / ITA / Monster Yamaha Tech 3 / YAMAHA / YAMAHA / 49'54.242 / 1'30.423
7 / Karel ABRAHAM / CZE / Cardion AB Motoracing / DUCATI / DUCATI / 49'55.608 / 1'31.789
8 / Danilo PETRUCCI / ITA / Came IodaRacing Project / IODA-SUTER / IODA-SUTER / 48'32.847 / 1 lap
9 / James ELLISON / GBR / Paul Bird Motorsport / ART / ART / 48'41.030 / 1 lap
10 / Valentino ROSSI / ITA / Ducati Team / DUCATI / DUCATI / 48'45.740 / 1 lap
11 / Aleix ESPARGARO / SPA / Power Electronics Aspar / ART / ART / 49'23.359 / 1 lap
12 / Randy DE PUNIET / FRA / Power Electronics Aspar / ART / ART / 48'38.162 / 2 laps
13 / Hiroshi AOYAMA / JPN / Avintia Blusens / BQR / BQR / 49'13.795 / 2 laps
14 / Colin EDWARDS / USA / NGM Mobile Forward Racing / SUTER / SUTER / 48'55.662 / 3 laps
Pole Position: Dani PEDROSA 1'30.844 158.711 Km/h
Fastest Lap: Dani PEDROSA 1'33.119 154.834 Km/h Lap 12
Circuit Record Lap: Casey STONER 1'32.582 155.732 Km/h 2008
Circuit Best Lap: Dani PEDROSA 1'30.844 158.711 Km/h 2012
FINAL 2012 CHAMPIONSHIP POSITIONs:
1 LORENZO 350, 2 PEDROSA 332, 3 STONER 254, 4 DOVIZIOSO 218, 5 BAUTISTA 178,
6 ROSSI 163, 7 CRUTCHLOW 151, 8 BRADL 135, 9 HAYDEN 122, 10 SPIES Ben 88,
11 BARBERA 83, 12 ESPARGARO 74, 13 DE PUNIET 62, 14 ABRAHAM 59, 15 PIRRO 43.
Constructor:
1 HONDA 412, 2 YAMAHA 386, 3 DUCATI 192, 4 ART 100, 5 FTR 43, 6 BQR 35,
7 SUTER 27, 8 IODA-SUTER 18, 9 IODA 9, 10 APR 2, 11 BQR-FTR 2.
Marquez Wins 250cc Class in his Last Ride before moving to MotoGP in 2013
Marc Marquez (Team CatalunyaCaixa Repsol-Suter) won an unforgettable final victory in the Honda-powered Moto2 race, coming from the back of the grid to take his ninth win of the year from Julian Simon (Blusens Avintia – Suter) who led 17 laps of the 27 lap race, run in treacherously damp conditions. Last year's 125 World Champion Nicolas Terol (Mapfre Aspar Team – Suter) led the early stages and finished third, his first Moto2 podium. Marquez – who next year joins Dani Pedrosa in the factory Repsol Honda MotoGP team – was sent to the back of the grid for an incident with another rider during Friday practice. This was his second win from the back of the grid – he won the 2010 Portuguese 125 GP from the back row after falling on the sighting lap.
The 19-year-old was astonishing on the first lap, passing 23 riders. By half-distance he was up to fourth, but by then Simon and Terol were way out on their own and seemed out of his reach. Lapping more than a second a lap quicker than the leaders, Marquez passed Terol with seven laps to go and took the lead with three laps remaining.

Simon and Terol finished second and third, making it an all-Spanish podium. An all-Swiss duel for fourth place went to Thomas Luthi who got the better of Dominique Aegerter by less than a second. Terol's team-mate Jordi Torres (Mapfre Aspar Team – Suter) scored his best Moto2 result in sixth. Mika Kallio was seventh ahead of Pol Espargaro who crashed and remounted to finish eighth, just ahead of Toni Elias.

Marc Marquez, 1st - "Before the race I didn't think I could win. It was an advantage for me to ride without the pressure of the championship – my mentality was to make a good start, rider 100 per cent and see what happens. The difficult thing is that the closer you get to the front the more difficult it is to pass because the riders are stronger. I had a nice battle with Rea, Aegerter and Zarco – I passed them and they passed me many times. Then I saw that Nico and Julian were many seconds in front, so I didn't expect to beat them. I was on the limit at every corner – okay, if I crash, I crash! To finish the championship with a victory is very good and now I am 100 per cent focused on MotoGP. I am very enthusiastic to discover a MotoGP bike on Tuesday and to work with the best team."
MOTO2 RACE: (27 laps = 108.135 Km)
POS / RIDER / NAT. / TEAM / MOTORCYCLE / TIME / KM/H / GAP
1 / Marc MARQUEZ / SPA / Team Catalunya Caixa Repsol / SUTER / 48'50.706 / 132.83 /
2 / Julian SIMON / SPA / Blusens Avintia / SUTER / 48'51.962 / 132.773 / 1.256
3 / Nicolas TEROL / SPA / Mapfre Aspar Team Moto2 / SUTER / 49'02.078 / 132.316 / 11.372
4 / Thomas LUTHI / SWI / Interwetten-Paddock / SUTER / 49'03.712 / 132.243 / 13.006
5 / Dominique AEGERTER / SWI / Technomag-CIP / SUTER / 49'04.531 / 132.206 / 13.825
6 / Jordi TORRES / SPA / Mapfre Aspar Team Moto2 / SUTER / 49'18.617 / 131.577 / 27.911
7 / Mika KALLIO / FIN / Marc VDS Racing Team / KALEX / 49'27.044 / 131.203 / 36.338
8 / Pol ESPARGARO / SPA / Tuenti Movil HP 40 / KALEX / 49'29.041 / 131.115 / 38.335
9 / Toni ELIAS / SPA / Italtrans Racing Team / KALEX / 49'30.125 / 131.067 / 39.419
10 / Esteve RABAT / SPA / Tuenti Movil HP 40 / KALEX / 49'30.182 / 131.064 / 39.476
11 / Andrea IANNONE / ITA / Speed Master / SPEED UP / 49'30.913 / 131.032 / 40.207
12 / Gino REA / GBR / Federal Oil Gresini Moto2 / SUTER / 49'31.903 / 130.988 / 41.197
13 / Dani RIVAS / SPA / TSR Galicia School / KALEX / 49'32.474 / 130.963 / 41.768
14 / Yuki TAKAHASHI / JPN / NGM Mobile Forward Racing / FTR / 49'32.649 / 130.955 / 41.943
15 / Ricard CARDUS / SPA / Arguiñano Racing Team / AJR / 49'33.009 / 130.94 / 42.303
Pole Position: Pol ESPARGARO 1'35.191 151.463 Km/h
Fastest Lap: Marc MARQUEZ 1'46.440 135.456 Km/h Lap 23
Circuit Record Lap: Karel ABRAHAM 1'36.611 149.237 Km/h 2010
Circuit Best Lap: Pol ESPARGARO 1'35.191 151.463 Km/h 2012
FINAL CHAMPIONSHIP POSITIONS:
1 MARQUEZ 324, 2 ESPARGARO 268, 3 IANNONE 193, 4 LUTHI 190, 5 REDDING 161,
6 KALLIO 128, 7 RABAT 114, 8 AEGERTER 110, 9 SMITH 109, 10 ZARCO 94, 11 CORSI 87,
12 DE ANGELIS 86, 13 SIMON 79, 14 CORTI 74, 15 NAKAGAMI 56.
Constructor:
1 SUTER 374, 2 KALEX 319, 3 SPEED UP 227, 4 FTR 134, 5 TECH 3 111, 6 MOTOBI 94,
7 AJR 8, 8 MORIWAKI 1.
MOTO3 RACE: (24 laps = 96.12 Km)
POS / RIDER / NAT. / TEAM / MOTORCYCLE / TIME / KM/H / GAP
1 / Danny KENT / GBR / Red Bull KTM Ajo / KTM / 45'05.891 / 127.88 /
2 / Sandro CORTESE / GER / Red Bull KTM Ajo / KTM / 45'05.947 / 127.878 / 0.056
3 / Zulfahmi KHAIRUDDIN / MAL / AirAsia-Sic-Ajo / KTM / 45'06.005 / 127.875 / 0.114
4 / Brad BINDER / RSA / RW Racing GP / KALEX KTM / 45'06.322 / 127.86 / 0.431
5 / Hector FAUBEL / SPA / Andalucia JHK t-shirt Laglisse / FTR HONDA / 45'10.262 / 127.674 / 4.371
6 / Louis ROSSI / FRA / Racing Team Germany / FTR HONDA / 45'13.496 / 127.522 / 7.605
7 / Jakub KORNFEIL / CZE / Redox-Ongetta-Centro Seta / FTR HONDA / 45'20.822 / 127.179 / 14.931
8 / Maverick VIÑALES / SPA / Blusens Avintia / FTR HONDA / 45'24.386 / 127.012 / 18.495
9 / Niklas AJO / FIN / TT Motion Events Racing / KTM / 45'29.071 / 126.794 / 23.18
10 / Luis SALOM / SPA / RW Racing GP / KALEX KTM / 45'29.136 / 126.791 / 23.245
11 / Philipp OETTL / GER / HP Moto Kalex / KALEX KTM / 45'33.423 / 126.592 / 27.532
12 / Juan Francisco GUEVAR / SPA / Wild Wolf BST / FTR HONDA / 45'36.222 / 126.463 / 30.331
13 / Niccolò ANTONELLI / ITA / San Carlo Gresini Moto3 / FTR HONDA / 45'37.146 / 126.42 / 31.255
14 / Alessandro TONUCCI / ITA / Team Italia FMI / FTR HONDA / 45'40.551 / 126.263 / 34.66
15 / Josep RODRIGUEZ / SPA / Moto FGR / FGR HONDA / 45'56.413 / 125.537 / 50.522
Pole Position: Jonas FOLGER 1'41.263 142.381 Km/h
Fastest Lap (New record): Zulfahmi KHAIRUDDIN 1'49.622 131.524 Km/h Lap 24
Circuit Record Lap: New category
Circuit Best Lap: Jonas FOLGER 1'41.263 142.381 Km/h 2012
FINAL 2012 CHAMPIONSHIP POSITIONS:
1 CORTESE 325, 2 SALOM 214, 3 VIÑALES 207, 4 KENT 154, 5 RINS 141, 6 FENATI 136,
7 KHAIRUDDIN 128, 8 OLIVEIRA 114, 9 FOLGER 93, 10 VAZQUEZ 93, 11 ROSSI 86,
12 SISSIS 84, 13 MASBOU 81, 14 ANTONELLI 77, 15 KORNFEIL 71.
Constructor:
1 KTM 346, 2 FTR HONDA 306, 3 KALEX KTM 262, 4 SUTER HONDA 182, 5 HONDA 87,
6 TSR HONDA 21, 7 FGR HONDA 10, 8 IODA 5, 9 MAHINDRA 4, 10 KRP HONDA 1
11 ORAL 1.
---

New 2013 MV Brutale 800 Breaks Cover
MV AGUSTA'S newest member of the Brutale family gets a new mid-range 800cc engine. The new engine is a 798cc triple, which will also do duty in the new Rivale (think Ducati MultoStada sort touring bike) which is also being revealed next week at the 2012 EICMA show in Milan. Based on a bored-out 675 engine from the M3 sportbike introduced at EICMA last year and finally in dealers this past summer, the bigger 800 engine pushes out 125 bhp at 11,600 rpm (up 12 bhp over the 675) for a claimed top speed of 153 mph. Torque is also up nearly 15 per cent to 60 lb-ft, at 8,600 rpm. The 167kg (dry), mixed-trellis-and-plate-framed bike sports 320mm twin discs up front, fully adjustable suspension and a substantial package of electronic trickery including eight levels of traction control. The bike sell for 9,900 Euros in Europe, so expect USA proicing to be around $14,000. An electric shift model is also available for 400 Euros more.
---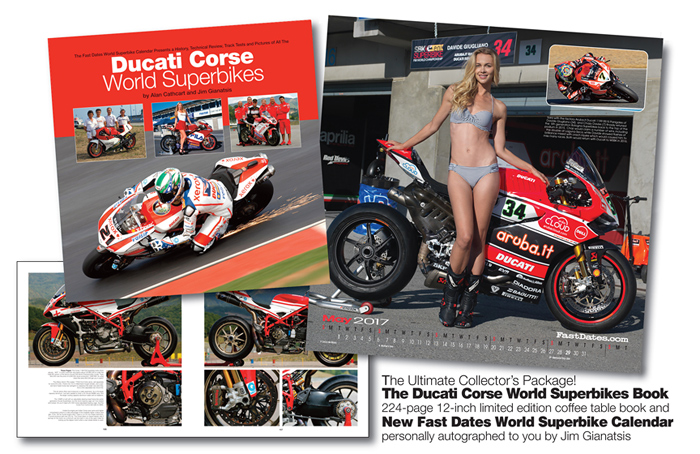 Order Now from Amazon.com USA: USD $69.95 • Amazon.com UK/Europe: UK £55.00 / EUR $55
Exclusive Autographed Collector's Package!
The all new Ducati Corse World Superbikes 224-pg book and the 2013 Fast Date World Superbike Calendar - World Release July 1st 2012
Personally autographed to you (or the name you request on the PayPal.com Order Form) by Jim Gianatsis and shipped direct to you.
For more information or to order the Book or the Calendar individually, unsigned, go to the Sportbike Books and Fast Dates Calendar order pages. $100 Collector's Package, plus $20 USPS Priority Mail Shipping & Handing in the USA.
Ducati Corse World Superbike Book Signings in Los Angeles!
Jim Gianatsis will be doing a signing of his new Ducati Corse World Superbikes Book and 2013 Fast Dates Calendar
in the LA area at these upcoming Ducati Dealer Open Houses:

• Nov 17th, 2012 - SoCal Motorcycles Open House, Brea, CA
Stop by, say hello, and get a personally autographed copy of the new book!
---
FastDates.com presents the
Edelweiss Ducati Best of Italy Tour with a World Superbike or MotoGP Race 2013/2014
Ever wonder why Italian motorcycle racers win almost twice as many world championship titles as any other nation? Well, there are probably many reasons, but looking at an Italian map you will see one particular reason: beautiful Italian roads weaving through a patchwork of mountains and mountain chains. That, and a passion for buildoing incredible high performance machinery, like Ducati which has won more World Superbike Championships than all the other bike manufacturers combined. Take that Championship winning Desmoquatro motor and place it in one of the world's premier sport touring bikes, the Multistrada 1200, and you've now got an incredible motorcycle to tour central Italy with its beautiful Tuscany region.

FastDates.com Website editor and photographer Jim Gianatsis has experienced the Edelweiss Ducati Best of Italy Tour first hand and recomends it highly, particularly for roadracing enthusiasts, and if you've never been riding or attended a World Championship round in Europe. For any Ducatista the trip to the Ducati factory is just icing on the cake. This tour begins in the birthplace of the most infamous of Italian motorcycles, the Ducati Factory in Bologna where you will tour the Ducati Museum and New Motorcycle Production Line before picking up your bike and heading out across the wine country of Tuscany with your newest friends.
Once underway, you will be busy all day, every day, to make it to places which are, on average, 60 miles apart as the crow flies. Why does it take so long? You'll spend a night in the beautiful cities of Florence, Sienna, Assisi and San Marino. But there's lunch and coffee stops in small villages along the way, plus you'll want to get to your destination city early to take in the sights, then end the day with a glorious dinner. You'll find your luggage waiting for you in your hotel room, having been transported there earlier by the chase van, so you can enjoy the day riding and enjoying the sights, not worrying about anything else. The Multistrada 1200 transforms mobility into art, rendering time and distance irrelevant, that's why. Art needs freedom, therefore our flight pattern is not necessarily bound to any particular road surface either.

You'll devote a week of your lives to create a team masterpiece of motorised motion, consider yourself part of the Ducati team, and do not expect anything short of Ducati VIP treatment at the World Superbike or Moto Grand Prix round that completes the tour on the following weekend. At the legendary tracks of Imola or Mugello you'll get VIP Parking in the Ducati Village just behind the Ducati Grandstands where you'll have the best seat in the house to watch the races. Then its a short ride back to Bologna that evening for a final evening banquet party with your new closest freinds before leaving for home the next day. For complete information go to: Edelweiss Ducati Italy Race Tour
To see FastDates.com Editorial Feature go the Edelweiss Ducati Best of Italy Tour

The Edelweiss Ducati Best if Italy Tours are schedued to take place in June of 2013 and 2104.
For full information about this and the other incredible Edelweiss Motorcycle Tours click here:
---
There's more! Go to Pit Lane News Previous Week

Also Visit: Fast Dates Calendar News • Iron & Lace Calendar News
Calendar Girl News • Meet the Models • Paddock Garage
Buy t-shirts, mugs & gifts from my shop.

MEMBERS CORNER! Calendar Kittens, Paddock Garage, Iron & Lace Garage


Amazon.com Motorcycle Products & Apparel Store



MotorcycleSuperstore.com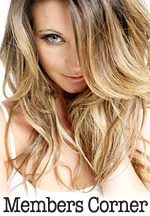 Hot Bikes, Sexy Kittens
Your Exclusive Grid Pass
also includes....
---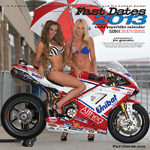 Order the New
2013 Calendars!
with FastDates.com Calendar Kitten, Ducati Corse Grid Girl
and Playboy Playmate
Heather Rae Young!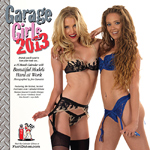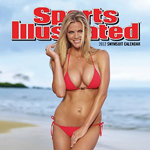 Click for even more Calendars!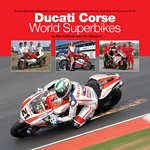 Retail $69.95 ea.
Click to Order from Amazon.com

Ducati Corse
World Superbikes
by Alan Cathcart
& Jim Gianatsis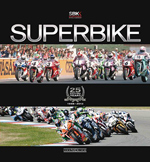 The Official SBK
World Superbikes
1987-2012
25 Year History Book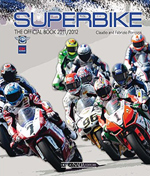 The Official SBK
25th Anniversary
2011-2012 Yearbook
These SBK Yearbooks are the Best Books Ever about World Superbike
They feature awesome color photography of the riders, bike and racing action. The feature a detailed revue of the past season in pictures and statistics, with a detailed look at the bikes and riders.
Plus a technical look data all the bikes, a preview of the upcoming season's Championship!
We buy this every year ourselves and highly recommend it!
SBK World Superbike Video Game
---
DORNA Confirms Control ECUs in 2014 MotoGP
Nov 9th - After months of speculation and confrontations between Dorna and Case, has been announced by the FIM MotoGP Regulation 2014. Among the salient points, the adoption of electronics standards and the reduction of the number of engines at the disposal of MotoGP. Here are the new provisions, effective from January 1, 2014.

- In the MotoGP class, the use of a control unit and data logger provided by the organizers of the championship is required.
- The members of MSMA, that can deploy a maximum of four motion for manufacturer, may use proprietary software for the electronics, but in this case will be subject to a maximum capacity of 20 liters tank.
- All other bikes will have to use the controller, data logger and software provided by the organizers, and will have a maximum capacity of 24 liters tank.

- The members of the MSMA manufacturers can use a maximum of five engines per season (increased to nine for any new members). All other participants will be able to use twelve engines.
- Bore and stroke are frozen until 2015.

- The exception that allowed newcomers to participate in three days of testing in November and December is canceled.

In addition, from 2013, will be introduced in Moto2 a maximum total weight of 215 pounds in the bike and rider.

* A note in the footnote states that regulatory changes are subject to a satisfactory conclusion of negotiations between the FIM, Dorna and the Case concerning the supply of motion (the so-called MotoGP 'low cost') and additional motors available to other teams in 2014. The contract concerning the supply must be signed by Dorna and houses before the start of next season. Only then can the regulatory changes will take effect.
Tucker Rocky/Biker's Choice is presenting sponsor of Malcolm Smith's AMA Motorcycle Hall of Fame Legends at Hardrock Cafe las Vegas Nov 18th
PICKERINGTON, Ohio -- Tucker Rocky/Biker's Choice, the U.S. distributor of well-known brands such as Answer, MSR, Firstgear, BikeMaster and Biker's Choice, will be the presenting sponsor of the AMA Motorcycle Hall of Fame's Legends recognition for Malcolm Smith. Smith, a 1998 Hall of Fame inductee, will be honored at the annual Hall of Fame induction ceremony on Friday, Nov. 16, at the Red Rock Casino, Resort & Spa in Las Vegas, Nev.
Each year during the induction ceremony for the new class of the AMA Motorcycle Hall of Fame, existing members of the Hall of Fame are recognized as Legends. The 2012 AMA Motorcycle Hall of Fame Legends are Smith, a pioneer in off-road motorcycle racing, and his fellow 1998 inductee Mert Lawwill, the 1969 AMA Grand National Champion. Both Lawwill and Smith starred in the timeless motorcycling documentary "On Any Sunday." The pair will be introduced on stage by the director of that movie -- and a Hall of Famer himself -- Bruce Brown.
In addition, the AMA Motorcycle Hall of Fame Induction Ceremony, presented by KTM, will officially welcome the class of 2012: the late Rod Bush, KTM North America president and industry visionary; world championship roadracing tuner Nobby Clark; off-road racing champion Ty Davis; 1975 AMA Supercross Champion Jimmy Ellis; pioneering female motocrosser Sue Fish; world-class bike restorer Brian Slark; and the late iconic race starter Al Wilcox.
"Through its numerous consumer brands, Tucker Rocky/Biker's Choice delivers a variety of products that help shape the motorcycling experience for millions of riders, including MSR, or Malcolm Smith Racing, gear and equipment," said Jeffrey V. Heininger, chairman of the American Motorcycle Heritage Foundation, which oversees the Hall of Fame. "Malcolm is one of motorcycling's most iconic personalities, and we're honored that Tucker Rocky/Biker's Choice is supporting his recognition as a Hall of Fame Legend."
The 2012 AMA Motorcycle Hall of Fame Induction Ceremony, presented by KTM, is part of AMA Legends Weekend. The event also includes one of the country's leading motorcycle shows and the finale of one of the most thrilling AMA-sanctioned national racing series. On Saturday, Nov. 17, the Red Rock will host the 2012 AMA Motorcycle Hall of Fame Dave Mungenast Memorial Concours d'Elegance, featuring many of the country's most impressive original and restored classic motorcycles. That evening, at the nearby Orleans Arena, fans can catch the last round of the 2012 GEICO AMA EnduroCross National Championship Series.
Tickets for the AMA Motorcycle Hall of Fame Induction Ceremony, presented by KTM, and the AMA Motorcycle Hall of Fame Dave Mungenast Memorial Concours d'Elegance are available online HERE or by calling (800) 342-5464.
The induction ceremony and bike show will be held at the Las Vegas Red Rock Resort, a world-class spa, hotel and casino, featuring a range of entertainment, dining and family-friendly attractions. Room reservations are available now at a special group rate by calling (866) 767-7773 and referencing group code RCIAME or AMERICAN MOTORCYCLIST. Online room reservations are available at www.redrocklasvegas.com
Meet 2013 Calendar Kitten
Shannon Baucom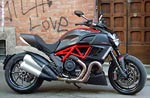 The Devil Made Us Do It!
Testing the Ducati Diavel in Italy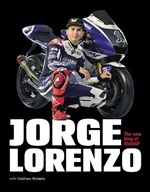 Sudco High Performance & OEM Replacement Parts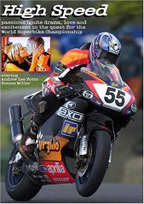 High Speed - the Movie
The best motorcycle racing movie ever made! Filmed on location at the World Superbike races , this an exciting romantic drama staring beautiful British actress Sienna Miller.
---
Half price $6.50 tickets for the Long Beach International Motorcycle Show
December 7-9th 2012!
http://www.goldstar.com
Ben Spies Injured at Sepang,
he will miss
the remainer of 2012
Kuala Lumpur (Malaysia), 22nd October 2012 - Yamaha Factory Racing rider Ben Spies will not attend the Grand Prix of Australia at the Phillip Island circuit this weekend following injuries sustained during the Grand Prix of Malaysia on Sunday 21st October.
Spies fell whilst riding in extremely challenging wet conditions at the Sepang International Circuit. An initial check by the trackside medical centre found no serious injuries however further tests conducted today in Kuala Lumpur have revealed injuries requiring surgery.
The Texan will return to the USA tomorrow, Tuesday 23rd October, to receive treatment for an AC shoulder separation, a cracked rib in the upper chest area and bruising to the lung.
Yamaha Factory Racing will not field a replacement rider at Phillip Island due to time constraints.
Ben Spies - "I'm lost for words. We've had such a tough season with an unbelievable amount of bad luck. We have always gone out there to give it 100% and it was the intention of both myself and my team to continue to do so at Phillip Island.
I took a really hard knock on Sunday and it's now clear from today's tests that I have some injuries that require immediate attention.
It's disappointing to be heading back to the USA now instead of to Phillip Island but it's obviously important to get the right treatment as soon as possible.
I'm sorry for my team and thankful for all the hard work they and Yamaha have put in so far; our current situation is not where we should be".
Ben Spies Undergoes Successful Surgery
in the USA
25/12/2012 - Yamaha Factory Racing rider Ben Spies has successfully completed surgery in the USA on October 23rd to repair torn ligament damage to his right shoulder following a crash in the Grand Prix of Malaysia on the 20th October.

The procedure consisted of the reconstruction of the Coracoclavicular Ligaments torn in the crash and a reduction of a separated Acrimioclavicular joint, aided by a Twin Tightrope device, which is a suture based system. Cadavar tissue was placed to replace and reinforce the Coracoclavicular Ligaments that were torn.

The surgery was successful, Spies will make a full recovery although he will need to remain in a sling for up to 10-12 weeks.
The decision on a replacement rider for the final round of the Championship at Valencia will be clarified by Yamaha Factory Racing following the Phillip Island weekend.
Katsuyuki Nakasuga to Replace Ben Spies at Valencia
Japanese Yamaha test rider Katsuyuki Nakasuga will step in to replace injured Yamaha Factory Racing rider Ben Spies for the final round of the 2012 MotoGP Championship, the Grand Premio Generali de la Comunitat Valenciana in two weeks time.
Nakasuga-san has already proven to be a trustworthy rider to handle the Factory YZR-M1, taking it to an impressive sixth place finish whilst substituting for injured Factory rider Jorge Lorenzo at last year's Valencia Grand Prix. He was back again this year as wild-card for the Grand Prix of Japan with the Yamaha YSP Racing Team, again impressing with a ninth place finish.
Spies is currently at home in the USA recovering from injuries sustained in the Grand Prix of Malaysia one week ago. The Texan had successful surgery this week to repair torn ligament damage in the right shoulder and will need a recovery period of eight to ten weeks.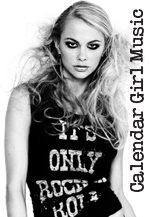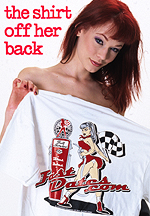 Order the Official
FastDates.com &
LA Calendar Bike Show
T-Shirts!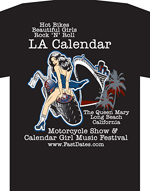 ---
CLUZEL SIGNS FOR FIXI CRESCENT SUZUKI
Frenchman Jules Cluzel will be joining the FIXI Crescent Suzuki World Superbike Championship team to race a Suzuki
GSX-R1000 in 2013
October 29th. - Cluzel has signed for the team fresh from success in the World Supersport Championship, where he took a total of eight podiums, including four victories, on his way to runner-up in the title race. Cluzel showed consistency throughout the 2012 season and ended the year by taking victory in his home race at Magny-Cours in France.
The 24-year-old hails from Montlucon in Central France and competed in his first motorcycle championship in 2004, before moving up to the National series the following year, where he secured second in the championship in his rookie season. Cluzel then made the move to the 250cc World Championship and in 2009 he scored his first GP podium at Qatar and was also awarded the Michel Metraux Trophy as best privateer that season. Cluzel recorded his first Grand Prix victory in 2010 when he won at Silverstone in England, on his way to seventh overall in the Moto2™ Championship. For this season he made the step into the Supersport paddock, where the experience he had gained from the 600cc machines in Moto2 stood him in very good stead and he was able to adapt to the series quickly and successfully, something that FIXI Crescent Suzuki will be hoping he emulates in the move up to Superbikes.
FIXI Crescent Suzuki is excited at the chance of working with one of the brightest young stars to move up from World Supersport and the signing of Cluzel completes the team's rider line-up, after Leon Camier was recently confirmed with the squad for next year. The team had strongly considered Josh Waters for the ride, following a positive test in Spain recently. FIXI Crescent Suzuki is disappointed that two-into-one doesn't go and greatly appreciates the support from Waters, and also Suzuki Australia, at the test and hopes that the opportunity to work together again arises in the near future.
Cluzel will get his first taste of the Yoshimura-powered Suzuki GSX-R at a test in Spain in January, with the first race of the season scheduled for Sunday February 24th at Phillip Island in Australia.
Jules Cluzel: - "I am really excited to be joining the FIXI Crescent Suzuki team. It is a big step in my career, but one that I am very happy to take. When I was given the option to work with Suzuki in World Superbikes, I did not need to think about it twice and I just said a big "Yes!" straight away. I am really motivated by the whole project and I know that this is what I want. I will make sure I'm totally ready for the first race and plan to learn not only quickly, but also intelligently. I cannot wait to start work and I am also really pleased to be working with an English team. I now just want to get on the bike and see how it goes, do my best and challenge for some good results."
Paul Denning - Team Principal: "Securing Leon's team-mate for 2013 hasn't exactly been the smoothest process, but in the end we couldn't be happier with the result! Jules is young, fast and aggressive and has shown that he can adapt to new bikes and new championships very quickly. His 250GP and Moto2 experience provides an understanding and feeling for stiffer, less forgiving 'race-bikes' which the WSBK machines have developed into, and we anticipate a quick transition to the GSX-R. Any rider who has won a Moto2 race - and finished ahead of riders like Stefan Bradl and Scott Redding in the Championship standings - and then come to such a competitive series as World Supersport and just missed out on becoming Champion in his first year, clearly has a great talent - we are excited to have Jules with us!
"Importantly, Jules has shown his commitment and is very excited to be with FIXI Crescent Suzuki in WSBK for 2013 - it's nice to create a partnership where both sides are equally committed and share the same targets. The team is doing absolutely everything it can to make sure that the competitive base of the GSX-R, which we found towards the end of 2012, is taken forward so that we can provide Leon and Jules with machinery worthy of their talent."
Pirelli Official Tyre Supplier of
SBK World Superbike Season Finale Statement
"With the Magny-Cours round Pirelli closes out an important season, the ninth in a row as sole supplier of all the World Superbike Championship classes. But today was above all a day for the participants to celebrate, that is, the riders and the teams. Pirelli congratulates first and foremost Max Biaggi and the Aprilia Racing team who have achieved a splendid double win in a 3 year period in confirmation of the excellent work done by the entire team in the Championship these past few years. It would be impossible, however, not to mention Biaggi's two fiercest rivals, Tom Sykes on his Kawasaki and Marco Melandri on his BMW, who contributed to making this year an exciting championship down to the last race. This was a Superbike Championship which was marked by an extremely battle between riders from various teams throughout the season. In fact, riders from five different motorcycle manufacturers placed in the top five, demonstrating the excellent work Pirelli has done in developing solutions which work well on different brand bikes.

Our compliments also go once again to Kenan Sofuoglu and the Kawasaki Lorenzini team for their win in World Supersport, as well as to Sylvain Barrier and Michael VD Mark for their respective victories in Superstock1000 FIM Cup and Superstock600 UEM European Championship.

Also, this year (as in 2011), Pirelli decided to provide incentive for our rising stars in European motorcycling who participate in the national Superstock 600 championships: this is why the Pirelli Superstock 600 Series was established last year, a Pirelli initiative which once again provided the most talented riders from the various European STK600 Championships with the opportunity to take part as wild cards in the last European Superstock 600 Championship race held here in France. The 3 riders who placed the highest in the race standings were Italian Franco Morbidelli who races in CIV, Brit Lee Jackson who races in British Superbike and Austrian Marco Nekvasil from IDM. These riders were awarded a memorial tag and also received a monetary price as an incentive for their growth and careers.

In closing, we are very satisfied with the work done this year in the factory derivative Championship and we are ready to take on the next season where we will be faced with a new challenge: the new 17 inch tyres which will replace the 16.5" format which have been used until now in the World Superbike Championship." - Giorgio Barbier, Racing Director Pirelli Moto