Mad Max, points leader after one round

SBK World Superbike Championship, Round 2 of 14 Imola Italy
Ducati 1199 Panigale to premier in European Superstock Class
Preview: World Superbike returns to Europe and Imola with Biaggi as leader
Imola (Italy), Tuesday 27 March 2012 - Following the opening round of the season at Phillip Island in Australia, the FIM Superbike World Championship arrives in Italy for its first appearance on European soil at Imola, one of the most spectacular circuits on the calendar. For the production-based racing series it is also the first of three rounds to be held in Italy this year: Monza on 6 May and Misano on 10 June are the other two. Max Biaggi (Aprilia Racing) scored a win and a second place in the first round and comes to the Enzo & Dino Ferrari circuit as leader on 45 points, 15 ahead of Marco Melandri, BMW Motorrad's new signing, who finished second and sixth at Phillip Island. With two Italians in the top two slots, the massive partisan crowd expected at Imola will surely witness a memorable weekend of racing.

World Superbike has written some of the most outstanding pages in its 25-year history at this famous Italian venue. In 2002 Texan Colin Edwards (Honda) won a terrific battle against Australian Troy Bayliss at Ducati's home circuit in front of 100,000 spectators. Two years ago Max Biaggi clinched the WSB title, becoming the first Italian to do so, but last year he did not take part due to a broken bone in his left foot. The wins in 2011 went to Jonathan Rea (Honda) and Carlos Checa (Ducati) who then clinched the title at the final round.

Since its debut in 2001 this is the first time the Imola round has been held in the spring, but the date evokes memories of the 200 Mile race which in the early 1980s opened up the racing season, with pioneering battles between the American specialists and the European aces. At that time Superbike racing was almost unknown in Europe, now it is a sporting phenomenon that has millions of passionate fans throughout the world.

In the previous nine editions (17 races in total because race 2 in 2005 was cancelled due to pouring rain) Ducati have won 11 races, Honda 5 and Aprilia 1, back in 2001 at the hands of Frenchman Regis Laconi. The most successful riders, with three wins apiece, are Laconi, Carlos Checa and Ruben Xaus. The only Italian to win at Imola is Michel Fabrizio (Ducati) in 2009. In four races Biaggi has scored a second, a fourth, a fifth and an 11th place, while Melandri only raced here in Superbike last year with a Yamaha, finishing eighth and sixth.

With three wins in the last four races, Checa is again the favourite because his Ducati, which comes out of the Borgo Panigale factory just 40 kms up the road, adapts perfectly to the Imola track. Biaggi however is on superb form and in Australia, where he had never before won, his Aprilia showed a far greater potential than the previous season. It won't be a two-way battle however because some tough customers are looming on the horizon. Riders like Tom Sykes, the 26-year-old Brit from the Kawasaki Racing Team, who was phenomenal in pre-season testing as well as in last week's supplementary test session at Aragon (Spain). Sykes started from pole at Imola in 2010 and in the opening round this year he was on the podium with a third place.

All eyes will also be on BMW Motorrad, who appear to have found in Marco Melandri the talent and experience required to score their first win. Local man Melandri, who lives 40 kms away in Ravenna, scored BMW's best ever result in Australia, a second place, and he and his equally impressive British team-mate Leon Haslam successfully tested an evo-spec engine and a new swing-arm in Spain. Imola is also a turning-point for Jonathan Rea, the talented Honda rider who could only manage seventh and fourth in Australia and who has bitter-sweet memories of Imola: a painful injury in the 2010 warm-up and a magnificent win last year.

Other men to watch will be the returning American John Hopkins (Crescent Fixi Suzuki), who has been given the all-clear by his hand surgeon to make his 2012 debut following his crash at Phillip Island testing, as well as the other Brits Leon Camier (Crescent Fixi Suzuki), Chaz Davies (Aprilia ParkinGO) and Ireland's Eugene Laverty (Aprilia Racing), the latter two both emerging from the injuries they received in their separate Phillip Island crashes.

Proceedings get under way on Thursday with the traditional Open Paddock, during which fans can enter the circuit for free to meet the champions, go autograph hunting and have a look inside the pit garages the day before the action starts on the track.

Points (after 1 of 14 rounds): 1. Biaggi 45; 2. Melandri 30; 3. Sykes 29; 4. Checa 25; 5. Rea 22; 6. Guintoli 16; 7. Smrz 16; 8. Haslam 15; 9. Aoyama 15; 10. Berger 12; etc. Manufacturers: 1. Aprilia 45; 2. Ducati 41; 3. BMW 31; 4. Kawasaki 29; 5. Honda 22; 6. Suzuki 4.
Provisional WSBK Entry List for Imola
1 3 Max Biaggi ITA Aprilia RSV4 Factory Aprilia Racing Team
2 58 Eugene Laverty IRL Aprilia RSV4 Factory Aprilia Racing Team
3 7 Carlos Checa ESP Ducati 1098R Althea Racing
4 34 Davide Giugliano ITA Ducati 1098R Althea Racing
5 50 Sylvain Guintoli FRA Ducati 1098R Team Effenbert - Liberty Racing
6 121 Maxime Berger FRA Ducati 1098R Team Effenbert - Liberty Racing
7 33 Marco Melandri ITA BMW S1000 RR BMW Motorrad Motorsport
8 91 Leon Haslam GBR BMW S1000 RR BMW Motorrad Motorsport
9 4 Hiroshi Aoyama JPN Honda CBR1000RR Honda World Superbike Team
10 65 Jonathan Rea GBR Honda CBR1000RR Honda World Superbike Team
11 84 Michel Fabrizio ITA BMW S1000 RR BMW Motorrad Italia GoldBet SBK Team
12 86 Ayrton Badovini ITA BMW S1000 RR BMW Motorrad Italia GoldBet SBK Team
13 87 Lorenzo Zanetti ITA Ducati 1098R PATA Racing Team
14 17 Joan Lascorz ESP Kawasaki ZX-10R Kawasaki Racing Team
15 66 Tom Sykes GBR Kawasaki ZX-10R Kawasaki Racing Team
16 36 Leandro Mercado ARG Kawasaki ZX-10R Team Pedercini
17 44 David Salom ESP Kawasaki ZX-10R Team Pedercini
18 2 Leon Camier GBR Suzuki GSX-R1000 Crescent Fixi Suzuki
19 21 John Hopkins USA Suzuki GSX-R1000 Crescent Fixi Suzuki
20 18 Mark Aitchison AUS BMW S1000 RR Grillini Progea Superbike Team
21 68 Brett McCormick CAN Ducati 1098R Liberty Racing - Team Effenbert
22 96 Jakub Smrz CZE Ducati 1098R Liberty Racing - Team Effenbert
23 19 Chaz Davies (1) GBR Aprilia RSV4 Factory ParkinGO MTC Racing
24 59 Niccolò Canepa ITA Ducati 1098R Red Devils Roma
25 15 Lorenzo Alfonsi ITA Honda CBR1000RR Team Pro Ride Real Game Honda
World Supersport 600
The second World Supersport round takes place between the two Superbike races, with action guaranteed in this mid-sized production-based racing category. Turkish hard man Kenan Sofuoglu blitzed his way to an opening round win in Australia on a Kawasaki Lorenzini machine run by the Italian team. It was the two-time Supersport champion's return to the category after a break of one year. Kawasaki will surely be a force to be reckoned with this year, as demonstrated by an excellent second place in Australia for another former champion Fabien Foret (Kawasaki Intermoto Step). But the Hondas are not far behind, in particular the Ten Kate Racing Products machine of Aussie Broc Parkes, third at Phillip Island. World Supersport rookie Jules Cluzel from France could also spring a real surprise on the PTR Honda machine after going well in the opening round, while British hopes lie in Sam Lowes on a similar PTR prepared Honda in his second full year of Supersport racing.

Points: (after 1 of 13 rounds): 1. Sofuoglu 25; 2. Foret 20; 3. Parkes 16; 4. Cluzel 13; 5. Lowes 11; 6. Morais 10; 7. Quarmby 9; 8. Baldolini 8; etc. Manufacturers: 1. Kawasaki 25; 2. Honda 16; 3. Triumph 8; 4. Yamaha 5.

Europan Superstock 1000 - 2 new teams / 4 riders to premier on new Ducati 1199 Panigales
The first European round of the 2012 calendar sees the start of two categories reserved for youngsters from all over the world. The FIM Superstock 1000 Cup is open to riders of under 26 years of age, racing on strictly production-based models, the same as the ones used in Superbike but with more limitations placed on the engine and cycle parts identical to the road bike. Imola will see the debut of the eagerly awaited Ducati 1199 Panigale, the Italian manufacturer's new challenger for future production-based racing. BMW, Kawasaki, Honda and Aprilia are the other manufacturers represented in the 24 permanent rider field, with Frenchman Sylvain Barrier (BMW Motorrad Italia), Australian Bryan Staring (Kawasaki Pedercini), another Frenchman Loris Baz (MRS Kawasaki), Germany's Markus Reiterberger (alpha Racing BMW) and Lorenzo Savadori (Barni Racing Ducati) all out to take over at the top from Italian Davide Giugliano, who has now been promoted to World Superbike with the Althea Racing team.
The new Ducati 1199 Panigale will premier in the Superstock class with new teams and riders:
32 Lorenzo Savadori ITA Ducati 1199 Panigale Barni Racing Team Italia
47 Eddi La Marra ITA Ducati 1199 Panigale Barni Racing Team Italia
24 Kev Coghlan GBR Ducati 1199 Panigale DMC Racing
61 Alexey Ivanov RUS Ducati 1199 Panigale DMC Racing

European Superstock 600
The UEM European Superstock 600 Championship also gets underway this weekend. Superstock 600 has a similar flavour to its bigger 1000cc brother, but this time it is open to under 22 year-olds on mid-sized machines (600cc for fours, 750cc for triples) with virtually no modifications allowed from their equivalent road bikes. The series, which has fast machines but with a similar performance and one-make tyres, has been designed to offer a low-cost entry formula for youngsters and it always guarantees spectacular racing. Last year the title went to Jed Metcher, 21 years of age from Australia, who like Giugliano, has now moved up a category into the Yamaha RivaMoto Supersport team. The first round will see a grid bursting at the seams, with 39 riders entered: Italians make up the lion's share with 14, but there are also 12 wild-cards. Men to watch this year will be the Ten Kate Junior pairing of four-time race winner last year, Michael Van der Mark of the Netherlands, and Switzerland's Bastian Chesaux, as well as Stephane Egea from France (Falcone Yamaha) and last year's 2011 European Junior Cup champion Matta Davies from Australia (GoEleven Kawasaki.
---
Meet our newest Fast Dates World Superbike Calendar Kittens - Chrissy Blair and Torunn Sivesind
March 28th - Have we got a treat for you! Meet beautiful supermodel and new FastDates.com Calendar Kitten Chrissy Blair (above), a Los Angeles native who will be joining us as at the Miller USA World Superbike round May 25-28th to star in our shoot of the next Fast Dates World Superbike Calendar. We'll also have Chrissy working on race day as one of the front row starting grid girls for either SBK, Max or Carlos.
Joing Chrissy and FastDates.com Calendar producer / photographer Jim Gianatsis for the official Fast Dates Calendar shoot with all the top factory team bikes will be beautiful Torunn Sivesind (2nd from right, below) a Swedish import now living in San Francisco, who will also serve as an official SBK grid girl for Monday's raes. In this instance, blonds do have more fun!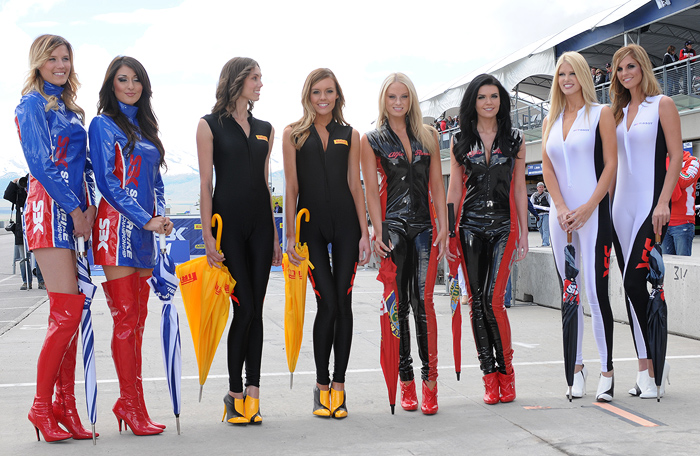 ---
Casey Stoner makes it look easy as always.
MotoGP Official 3-Day Tests a Jerez conclude with Stoner on Top
Jerez, Spain, March 25-28th, 2012 - The MotoGP™ class was blessed with close to ideal conditions at Jerez on Sunday, where the third and final day of the Official Test took place. With the first practice session of the season's opening race – the Commercialbank Grand Prix of Qatar – less than two weeks away, all 21 riders who will make up the elite category grid in 2012 were able to pack in a full day's work at the southern Spanish circuit thanks to clear blue skies and favourable temperatures.

Laying down the gauntlet in the lead-up to the new campaign World Champion Casey Stoner, who on Saturday had ridden just three laps and was one of those most aggrieved by the loss of a day to the poor conditions, was able to make significant progress on Sunday and timed in at 1'38.780. The Australian built up to his fast lap steadily, taking top spot inside the final quarter-of-an-hour of the day and then improving on it with his 61st and final lap. Perhaps of most concern for Stoner's rivals will have been the consistency of his pace – on his longest run, which was a 10-lap stint prior to his hot lap, his average time was registered at fractionally under 1'39.7.

Jorge Lorenzo (Yamaha Factory Racing) had occupied top spot for the majority of the day before Stoner leapt ahead of him. Lorenzo was the only other rider to get under 1'39" across all three days when he set a scorching fast lap of 1'38.953 in the morning, on a new set of slick tyres., With that the Spaniard remained the quickest rider until shortly before the conclusion of the day, and was able to focus on electronics work, a race simulation and pace consistency in the afternoon as he put in a total of 84 laps.

Dani Pedrosa (Repsol Honda) was the next closest challenger to Stoner in terms of lap times, getting to within 0.377s of his team-mate thanks to a best time of 1'39.157. Pedrosa also carried out a race-distance run, and the pace of both Pedrosa and Lorenzo during their 26-lap long runs was highly impressive as each lapped regularly in the low- to mid-1'40" region.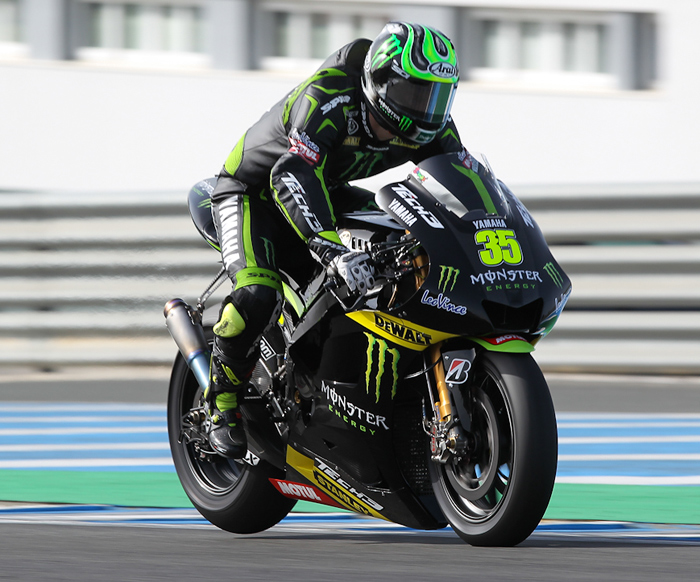 Cal Crutchlow .
Yamaha Factory Racing's Ben Spies, in a similar vein to his team-mate Lorenzo, did not have anything new to try out but rather concentrated on improving his YZR-M1's set-up and the American was able to get to within 0.715s of Stoner. The highest-placing non-factory prototype of the day was Cal Crutchlow (Monster Yamaha Tech 3), who on Saturday had said that he believed there could be time to be gained from a new front tyre compound which was made available on Sunday by Bridgestone. The Brit made up over half-a-second on his time from the first day, posting a 1'39.585 to end the Test fifth fastest following an impressive display.

After what had been a hugely disappointing second day for Valentino Rossi and with a corner entry issue having been a major problem for the Italian on day one, he found a personal improvement of almost 1.2s on Sunday afternoon to get into the 1'39"s for the first time during the Test. The Ducati Team rider's best effort of the day of 1'39.733 made him the last rider to get within a second of Stoner, which represented something of a considerable step forward compared to Friday's results as Rossi worked on trying to carry more speed into corners.

Having suffered with illness on Friday, Andrea Dovizioso was able to take advantage of a full day's riding to put in 72 laps as he carried on where he had left off on day one – namely finding an electronics setting which better aided stability in corner exit. The Monster Yamaha Tech 3 rider was just ahead of Nicky Hayden (Ducati Team), who in his search for better traction in the faster corners timed in as the last rider under 1'40" with a 1'39.919.

The top 10 was completed by Álvaro Bautista (San Carlo Honda Gresini), who escaped an afternoon crash at the Dry Sack corner unharmed, and rookie Stefan Bradl (LCR Honda) who at 1.318s off the fastest time of the Test rounded off a solid pre-season. Héctor Barberá was the busiest rider of the day, putting in 91 laps on his Pramac Racing Ducati machine, and he timed in just under three-tenths ahead of fellow GP12 rider Karel Abraham of the Cardion ab Motoracing team.

Frenchman Randy de Puniet (Power Electronics Aspar) ended the Test as the fastest CRT rider on his Aprilia machine, and in 13th position overall was 1.821s off Stoner at the top. De Puniet ended the Test 1.044s ahead of team-mate Aleix Espargaró who was the next fastest CRT machine.
The Spanish rider led a group of seven CRT riders all within a second of one another by the end of the day, as Danilo Petrucci (Came Iodaracing Project)(picture), Colin Edwards (NGM Mobile Forward Racing), Mattia Pasini (Speed Master), Michele Pirro (San Carlo Honda Gresini), James Ellison (Paul Bird Motorsport) and Iván Silva (Avintia Racing) bunched closely on the timesheet. Pasini was another rider who walked away uninjured from a crash, which came late in the day. Yonny Hernández closed Sunday 0.460s off his Avintia Racing team-mate Silva.
---
(79) Blake Youngholds off (1) Josh Hayes's drafting charge at the finish in photo too close to call it had to be decided electronicaly at .002 secs.

AMA 2012 Daytona Pro Roadraces - Photo Finishes, Girl Elena Myers Kicks Ass!
Daytona International Speedway, Motorcycle Speed Week, March 14-19th - Reigning AMA Superbike Champion Josh Hayes, Yamaha, had it all his own way in Friday's 1st of two 15-lap Superbike race to take uncontested race victory from start to finish. But for Saturday 2nd of two races it was Blake Young, Yoshimura Suzuki, who overcame bike setup problems from the day before to battle Hayes all race long as they swapped the lead repeatedly, with Hayes' bad drive out of the final chicane costing Hayes the lost opportunity to draft past Young at the finish line by just .002 seconds in one of the closest Daytona finishes ever.
In the Daytona 200 miler it was 19 year-old Joey Pascarella, March of Dimes Yamaha YZF-R6, took home the win at the 71st DAYTONA® 200 Saturday. While in Daytona SuperSport 17-year old girl Elena Myers recorded her 2nd pro roadracing class win over a strong field of guys.
Complete Covere Here: Pit Lane News March Page 2
---
On track action with the new 1199S at the Yas Marina Circuit is like a virtual reality gamer experience.
World Press Launch Track Ride
Ducati 1199S Panigale Superbike
Excerpted from the upcoming new book The Ducati Corse World Superbikes by Alan Cathcart and Jim Gianatsis
Bottom line first. After spending a complete day riding Ducati's radical new 1199 Panigale around the sun-drenched 5.50km Yas Marina Formula 1 circuit in Abu Dhabi – the venue for the world press launch, and a sort of modern Arabian version of the Monaco GP track, lined by six-star hotels and glitzy high-rises, as well as guard rails and concrete walls protected for us by airfence – it's hard not to conclude the Italian manufacturer hasn't only reinvented the twin-cylinder motorcycle by endowing it with technology worthy of a MotoGP bike, it's also gone and shot everything else in the sportbike marketplace clean out of the water. This is the new benchmark for the Superbike category. Forza Italia! Continued....
For More Go to: Ducati 1199 Panigale Introduction & Specifications
---
Order Advance Calendar Bike Show Tickets Now!
---
There's more! Go to Pit Lane News Previous Week

Also Visit: Fast Dates Calendar News • Iron & Lace Calendar News
Calendar Girl News • Meet the Models • Paddock Garage

MEMBERS CORNER! Calendar Kittens, Paddock Garage, Iron & Lace Garage





MotorcycleSuperstore.com
Some of our Calendar Kittens can also at Playboy's website...



FREE! New Met-Art Model Galley Updated Daily - Stop Back Each Day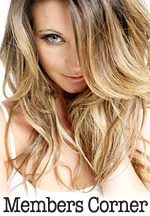 Hot Bikes, Sexy Kittens
Your Exclusive Grid Pass
also includes....
---
Order the New
2012 Calendars!
with FastDates.com Calendar Kitten, Ducati Corse Grid Girl
and Playboy Playmate
Heather Rae Young!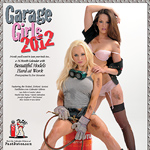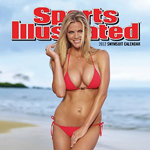 Click for even more Calendars!
---
TEAM ALTHEA RACING KICKS OFF THE EUROPEAN LEG OF THE SBK TOUR THIS WEEKEND AT IMOLA
Imola (Italy), Wednesday 28th March 2012: team Althea Racing and its riders Carlos Checa and Davide Giugliano arrived at Imola today, ready to do battle in the second round of the World Superbike Championship, taking place this weekend.

The Althea men have made the most of the month-long break between the first and second events, using the team to prepare, mentally and physically, for the run of upcoming races.
At the opening round of Phillip Island, which took place in Australia one month ago, reigning world champion Carlos Checa experienced highs and lows; after an unexpected crash in race 1, the Spanish rider made up for things by winning race 2, pocketing 25 all-important championship points. Checa arrives at Imola in fourth position in the standings, behind Biaggi, Melandri and Sykes.

Checa's new team-mate Davide Giugliano was racing at the Australian track for the first time. He closed race one in a solid ninth position and the second race of the day in thirteenth, earning himself ten precious points and twelfth place in the riders' standings.

Last season, Ducati's home track awarded Checa a race win and a third place finish while Giugliano was runner-up in his Stock 1000 race. One of the more favourable tracks as far as the Ducati 1198 is concerned, both riders have high hopes for this upcoming Imola race weekend.

Carlos Checa:
"I'm feeling good after a month off. I've been skiing these last days, having a bit of fun, and now I feel ready to get back on track. We have good references at Imola of course but we need to see how we are doing compared to our rivals. I'm feeling confident, because it's a good track for the Ducati and also a track that I really like (I've won three of the last four races). I have some great memories of last year's event - great emotions, great fans – and I hope it is the same again this time around. I always enjoy racing at historic tracks like Imola, and to do well there is always extremely satisfying."
Checa's Superbike form at Imola:
2011: Race 1 – 3rd, Race 2 - winner
2010: Race 1- winner, Race 2 - winner
2009: Race 1 – DNF, Race 2 – 10th
Motorsport Aftermarket Group Acquires Motorcycle Superstore
March 28, 2012 - Motorsport Aftermarket Group, Inc. (MAG) has announced the acquisition of Motorcycle Superstore, Inc. The Oregon-based Motorcycle Superstore, Inc. joins with J&P Cycles to create the MAG retail group. Superstore founder, Don Becklin, assumes the role of president for the new Retail Group, reporting directly to MAG's Chief Executive Officer, Brian Etter.
"We are very pleased to welcome Don and Superstore to our family of companies," says Etter. "Don has a proven track record driving both growth and innovation in a rapidly changing market. I am proud to have him join our leadership team."
As president of the new retail organization, Becklin will oversee operations of both companies from the Superstore headquarters in Medford, Oregon. However, Superstore and J&P Cycles will retain their unique consumer brand identities, and the two companies will continue to operate as separate businesses.

"We want to create an environment where both J&P Cycles and Superstore keep their cultures and connection with the customer, while allowing both companies to benefit from the efficiencies and expertise of the group," says Becklin.

The Retail Group remains committed to fostering an environment where Superstore and J&P Cycles can maintain their focus on customer service while continuing to strengthen the working relationship with all its business partners in the motorcycle industry.

"I have gotten to know Don during the past year," says J&P Cycles vice president and general manager, Zach Parham. "His story is very similar to how my parents started J&P Cycles, and I have a lot of respect for what he has accomplished. The knowledge and experience he brings from online e-commerce will help me and my leadership team grow J&P Cycles in new and exciting ways. This is a new chapter for J&P Cycles and I can't wait to get started!" Parham says.

For more information about MAG,
visit www.maggroup.com.
STONER TOPS JEREZ, TO COMPLETE PRE-SEASON DOMINATION
Casey Stoner (Repsol Honda RC213V) was the fastest rider at Jerez today, the final day of the final pre-season outing before MotoGP's new 1000cc era roars into race action in Qatar on April 8. The Australian bettered 2010 World Champion Jorge Lorenzo (Yamaha) by 0.173s. Dani Pedrosa (Repsol Honda RC213V) was a close third fastest, just 0.377s behind his team-mate Stoner.
Stoner's pace at Jerez means that he has topped all three pre-season tests, but the Australian knows that testing is only testing. Racing is a different matter and although he has bettered Lorenzo and Pedrosa both here and at Sepang, he knows that both men are very fast and very consistent.
After yesterday's testing was spoiled by rain, Lorenzo was fastest for most of today. Stoner inched closer to the Spaniard this afternoon, then dropped his pace by another two tenths to move in front with just ten minutes remaining. His best lap was 0.951s inside the Jerez lap record, established by Pedrosa aboard his 800cc RC212V during the 2010 Spanish Grand Prix.
Stoner is happy with the work he has done here. He did his usual short race simulation earlier today, then ran into a little front-end chatter when he went out again later in the afternoon. He was especially content with his pace on used tyres.
Pedrosa did a full-race simulation – 27 laps – and felt good on his RCV, despite running into plenty of traffic with the CRT bikes. The former 125 and 250 World Champion worked a lot on the front end, trying to reduce rear-wheel lift on the brakes and increase corner-entry speed.
Alvaro Bautista (San Carlo Honda Gresini RC213V) is all set to race a Honda MotoGP bike for the first time after setting the ninth fastest time at Jerez, one place ahead of MotoGP rookie and reigning Moto2 World Champion Stefan Bradl (LCR Honda RC213V). Bautista fell earlier today, but was able to continue riding and honing his setup with his Gresini crew.
Bradl did a lot of work today, testing different length swing-arms and various other adjustments before undertaking a race simulation. The impressive youngster sounds happy and confident with his MotoGP debut now just two weeks away.
Michel Pirro (San Carlo Honda Gresini-FTR) completed his first full test on his Honda CBR1000RR-powered CRT machine in 19th place. The Italian only rode the FTR-CBR for the first time at Imola so the machine is still in the early stages of its development phase. Pirro knows that the first few races will also be test sessions of a kind.
The 2012 MotoGP season gets underway for real with first practice at Losail on Thursday April 5. As usual, the action in Qatar takes place in the evening and under the floodlights.
RIDER QUOTES
Casey Stoner (Repsol Honda RC213V): 1st, 1m 38.780s
"Today we were really pleased with the lap times we're running but I think we can still improve the bike quite a bit before the race here. Anyway we feel like we've made some progress on a track like this for us. Towards the end of the day we had some chattering but we have an idea what caused this and it's not the same as in Sepang. We did a lot of laps and a longer run to get a little more understanding of fuel consumption and things like this and in general we're satisfied with how the whole test has gone for us. Now we can go racing which is what we really enjoy."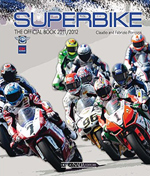 The Official SBK
2011-2012 Yearbook
These SBK Yearbooks are the Best Books Ever about World Superbike
They feature wesome color photography of the riders, bike and racing action. The feature a deailed revue of the past season in pictures and stactics, awith a detailed look at the bikes and riders.
Plus a technical look data all the bikes, a preview of the upcoming season's Championship!
We buy this every year ourselves and highly recommend it!
SBK 2011 Video Game
---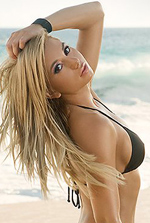 Meet 2012 Calendar Kitten
Sara Balint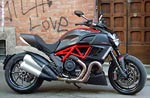 The Devil Made Us Do It!
Testing the Ducati Diavel in Italy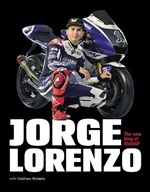 Sudco High Performance & OEM Replacement Parts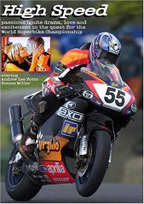 High Speed - the Movie
The best motorcycle racing movie ever made! Filmed on location at the World Superbike races , this an exciting romantic drama staring beautiful British actress Sienna Miller.
---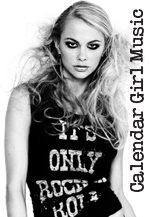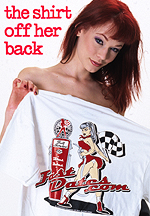 Order the Official
FastDates.com &
LA Calendar Bike Show
T-Shirts!
---
Edelweiss High Alpine Motorcycle Tour
NARROW TWISTIES AND HAIRPIN TURNS ARE SOME FEATURES OF THIS HIGH ALPINE MOTORCYCLE TOUR.
If you're looking for a one week get-away to the most demanding roads in the Alps, this motorcycle tour is made for you! Experience the excitement of serpentine roads, mammoth mountains, and Alpine, Disney-like villages on the roads between Munich, Germany and the Grossglockner Pass in Austria!

A session of Alps Riding Training will acquaint you with traffic rules and how best to negotiate those hairpin turns. On our first day of our motorcycle tour we ride from Munich to the Grossglockner Pass where we contend with our first switchbacks. Jagged rock formations that soar to the sky are framed by twisting, well-maintained roads, that you can see for miles while climbing the next pass. Our second day brings you to a riding loop through the Dolomites, a region in the Italian Alps noted for its spectacular scenery.

Day three delivers the road you've come to Europe to ride: Stilfser Joch/Passo di Stelvio. Often referred to by European motorcyclists as "the Mother Road," this pass has 39 switchbacks on one side and 48 on the other! Set your own pace with your new found friends on this tour. Sweeping through three countries; Switzerland, Liechtenstein and Austria, the next day's ride will thrill you with its spectacular views and a fabulous Edelweiss picnic, served in a beautiful area surrounded by the soaring peaks of the Alps. On your last riding day, you visit Neuschwanstein, the fairy tale castle of King Ludwig. This week goes by quickly, but the memories will stay with you for a lifetime!
DETAILS HERE