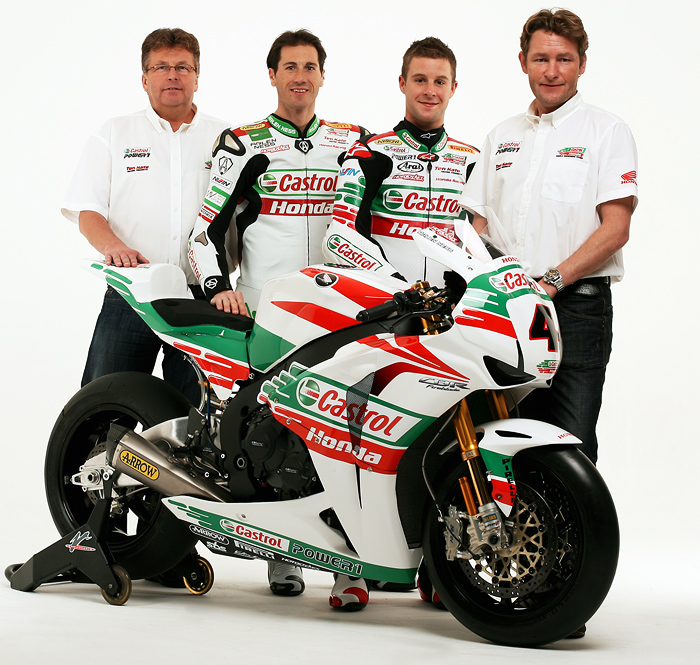 Above from left: Ten Kate Racing team owner Gerald ten Kate, riders Ruben Xaus and Jonathan Rea, owner and Team mananger Ronald ten Kate.
Castro Honda Returns to World Superbike with Ten Kate Racing
Tuesday 18 January 2011 - The latest incarnation of an iconic team has returned to the World Superbike championship following today's launch of the new Castrol Honda team, with the global lubricants brand announcing title sponsorship of Honda's superbike effort for the upcoming 2011 title Championship. The new team will feature riders Jonathan Rea and Ruben Xaus campaigning Honda's CBR1000RR Fireblade, with the squad being run by the Netherlands-based Ten Kate Racing outfit, who have led Honda's World Superbike effort since 2004.

Castrol's association with Honda's motorcycle racing activities goes all the way back to the Japanese manufacturer's first foray into the sport at the Isle of Man TT in 1959 and the two companies celebrated 50 years of racing together in 2009. While Castrol has maintained support of Honda's annual World Superbike championship effort in recent years, its previous title sponsorship of the Castrol Honda team generated no fewer than three world titles, with John Kocinski in 1997 and then twice with fellow American rider Colin Edwards in 2000 and 2002.

Donald Smith – sponsorship manager, Global Marketing Unit, Castrol: "Castrol are delighted to join Honda once again to see the return of the famous Castrol Honda World Superbike team to racetracks around the world. Motorcycle racing provides Castrol with the ultimate environment to test and develop our advanced Castrol Power One technology and the Castrol Honda World Superbike team provides a powerful and exciting platform to demonstrate the performance of our Castrol Power One products."

Carlo Fiorani – racing operations manager, Honda Motor Europe: "We are absolutely thrilled that Castrol has shown this level of faith in Honda and its World Superbike championship team. We are really looking forward to the 2011 season and to achieving even more wins under this famous racing banner. It's great to have an such an iconic motorsport brand as title sponsor for the team and, personally, I think the Castrol Honda CBR1000RR race machine looks absolutely fantastic!"

Ronald ten Kate – manager, Castrol Honda World Superbike Team: "When our world championship racing adventure was first beginning, many years ago now, Castrol Honda was the one team in the paddock which everyone looked up to, whose professional and performance standards we all wanted to achieve. It is an honour for us now to be racing under this famous and historically successful banner and we are privileged to be following in the footsteps of the team we admired so much in the past. You can be sure that everyone in the Ten Kate Racing organisation – riders, mechanics, and all the workshop staff – will give 100% commitment to this really exciting new phase of our World Superbike campaign.
For team rider Jonathan Rea, 23, the new season, which opens on 27 February at Phillip Island in Australia, will be his third in the World Superbike championship. The Northern Irishman finished in fifth place in 2009, taking two wins, a tally which he doubled last season on his way to fourth place in the championship.

Jonathan Rea - #4: "One of my main inspirations for racing was watching Castrol Honda's Colin Edwards battle Troy Bayliss for the World Superbike championship in that epic season in 2002. It's a real honour for me to be racing under those same famous colours for the 2011 season and I'll be trying my hardest to recreate what Colin did for the Castrol Honda team. I think the bike looks fantastic and I know the Ten Kate guys back at the workshop have been working really hard on its technical development since last season finished so now I just can't wait to get started."
Ruben Xaus, meanwhile, first competed in the World Superbike championship in 1998 and finished as runner-up in 2003 before a two-year spell in MotoGP. The 32-year-old Catalan rider has 11 career wins to his name and a total of 35 podium finishes to date.

Ruben Xaus - #111: "After many years of racing at world championship level it is very nice and important for me to be part of a big project like the new Castrol Honda team. The biggest motorcycle manufacturer in the world is joining together with one of the biggest lubricants companies in the world and supporting the Ten Kate team, which has had a lot of success with many world championship titles. All together it's a big and really exciting mixture and I will give my talent and every effort to help Castrol and the Honda CBR1000RR become a regular winning partnership in the 2011 championship."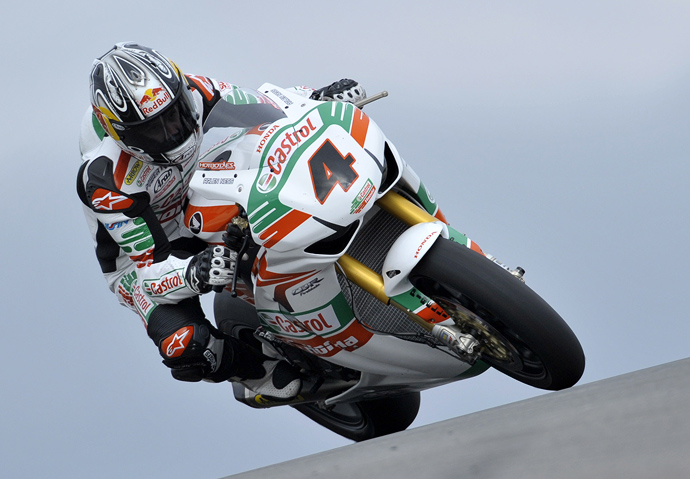 Jonthan Rea in first 2011 season testing this week at Portiamo in Portugal.
2011 Superbike Season Preview - IMS Official Test, Portimao, Portugal January 26-28, 2011
Rome (Italy), Monday 24 January 2011 - The winter preparations for the main protagonists in the Superbike World Championship in 2011 are about to be boosted by another jolt of intensity, as the official IMS test sessions start at Portimao, between 26 and 28 January. There will be one more such pre-season test, at Phillip Island on 21 and 22 February, shortly before the first race of the year takes place on Sunday 27th Feb.

All seven competing manufacturers in the 2011 championship will arrive in Portimao for testing ready to measure their relative progress against their peers, in a series which once more will have no shortage of riders capable of winning races. In terms of potential world champions, every manufacturer has at least one ready to step up to challenge all the way.

The rider everyone has to chase in 2011 is the reigning champion Max Biaggi (Aprilia Alitalia), not only because he will be running the Number 1 plate on his RSV4, but because he fully intends to keep it in 2011. He will be joined in the works Aprilia Alitalia team again this season by rapidly rising WSBK star Leon Camier. There will be three high class Aprilia riders in 2011, as the Team Pata entry Noriyuki Haga sets out on a full season on a machine his team feels confident will be fast enough to challenge for the title itself.

BMW Motorrad Motorsport's official team is not attending the Portimao test, as the factory effort heads to its own sessions in Australia, but the BMW Motorrad Motorsport Team, promoted from the FIM 1000 Superstock Cup series to full WSBK status, will have their two riders out in Portugal. James Toseland, two-times champion in WSBK racing, and new Superstock champion Ayrton Badovini have the potential to be every bit as potent as the official squad, once fully prepared for the new season.

Carlos Checa and the Althea Ducati team are the offically supported Ducati factory team for 2011. It is our understanding from an inside source at Ducati. that Carlos will be assisting with testing of the new prototype 5th generation Ducati Superbike this year as well.

But we can't help speculate that with 3-time Ducati World Champ Troy Bayliss also in Italy throughout the year to hold his Troy Bayliss Superbike Academy classes at selext Ducati Riding Experience track days, that Troy just might be helping to test the new framless Superbike as well. And should the offical Ducati Corse factory Superbike team be back in action next year 2012 with the new bike, might Troy Bayliss be an intregal part of the new team, possible as a team manager? It's hard to stay retired down on the farm in Austrlia at age 41, after living the jet set high life in Monte Carlo the last 10 years.
Three Ducati teams will test in Portugal - top three runner in 2010 Carlos Checa for Althea Racing, Jakub Smrz and Sylvain Guintoli for Liberty Racing and Supersonic Racing has top Superstock competitor Maxime Berger as its lone rider in 2011.

The Japanese manufacturers are heavily represented in WSBK racing once more in 2011, and a famous name in World Superbike history returns to the fold this time around - Castrol Honda. The 2011 version is a Ten Kate operated team and they will call on the services of proven winners Jonathan Rea and Ruben Xaus. They have recently tested in Aragon – a new WSBK venue in 2011 – but in very cold weather conditions, so they will be particularly keen to see the Portimao tests bathed in sunshine as the outside world gets to see their new sponsors' livery in motion.

Kawasaki will be back in 2011, and back with an unprecedented number of all-new machines operating under full factory support – three. Tom Sykes is retained for another year, and he has been making extensive tests on the Ninja ZX-10R for some time now. New boy Joan Lascorz is an old Supersport hand, but a rookie in WSBK, and he is scheduled to test at Portimao as he recovers strength in his injured shoulder. Third rider Chris Vermeulen will not test until Australia, as he continues to recover from reconstructive knee surgery.

Suzuki Alstare has lone rider Michel Fabrizio on its GSX-R1000 this year, a proven race winner on a bike that challenged Biaggi almost all the way last year.

Yamaha's duo of stars who will be competing in WSBK this year will also be testing at Portimao, with Eugene Laverty already making a good transition from WSS to WSBK and Marco Melandri hoping to ride to the level he knows he can, after a recent operation to his shoulder. The WSBK scene awaits the arrival of another Italian star in its midst...

World Supersport
A resurgence of interest and entries in the Supersport World Championship class means that there will be over 20 riders at the Portimao tests. Headliners, for a number of reasons, include the Hannspree Ten Kate (Fabien Foret and Florian Marino), Parkalgar Honda riders Sam Lowes and Miguel Praia, plus Broc Parkes and David Salom (from the Provec Motocard.com Kawasaki squad). Gino Rea is also hoping to move on with his Step Racing Honda, while another rider with big credentials in many forms of racing, James Ellison, moves to Supersport with Bogdanka Honda, alongside Pawel Szkopek.

Possibly the biggest pre-season surprise is a late change of machinery for the ParkinGO Team, which will see Chaz Davies and Luca Scassa now running with Yamaha machines, the same ones which took Cal Crutchlow to the WSS Championship in 2009. Triumph as a manufacturer will be represented in WSS at this test by Marko Jerman (MD Team Jerman).

Action gets underway on Wednesday and concludes on Friday. Attached are the three-day timetable and test entry-lists.
From left: Michel Fabrizio, Carlos Checa, Paolo Ciabatti, Marco Melandri, Paolo Flammini, Max Biaggi, Broc Parkes, Jonthan Rea. CLICK for MORE
Official World Superbike press conference gets 2011 season underway
Portimao (Portugal), Wednesday 26th January 2011 - The 2011 Superbike World Championship season build-up reached another milestone today, with the official pre-season press conference taking place at the Portimao circuit in Portugal. Paolo Flammini (CEO) and Paolo Ciabatti (Superbike Director) represented the series organizers Infront Motor Sports, with Giorgio Barbier from Pirelli putting over the point of view of the championship's tyre supply partner.

Many of the top stars of WSBK racing were in attendance to represent the seven major motorcycle manufacturers competing in WSBK in 2011, including reigning champion Max Biaggi, James Toseland, Carlos Checa, Jonathan Rea, Tom Sykes, Michel Fabrizio and Marco Melandri, as well as Fabien Foret, Broc Parkes, Luca Scassa and Miguel Praia from the Supersport category.

Said Paolo Flammini of the 2011 championship, "Many strong entries are evident on the WSBK and Supersport World Championship grids this year with 21 and 29 Permanent riders respectively, and one key focus of late has been to get younger riders involved in all classes. Career progression for young riders has been a characteristic of the last seven years of the Superstock-Supersport-Superbike format, with riders like James Toseland, Chris Vermeulen and Michel Fabrizio being the early benefactors of what has become a nursery of talent developed from within the WSBK paddock itself. Kenan Sofuoglu, Jonathan Rea, Ayrton Badovini, Lorenzo Lanzi, Florian Marino, Gino Rea, Maxime Berger and Joan Lascorz are all at some level within this talent-spotting system."

"The Superstock and Superbike areas have two different functions," explained Flammini. "Stock is a category for youngsters who are beginning to race, while Superbike and Supersport are categories where the manufacturer-based teams can race. The new Ninja Cup, which will take place in six of the European rounds, highlights this ladder of progression even more to bring youngsters into the system and we can now go and take talent from even 'lower' down the career ladder, so to speak."

On the subject of age limits for the Superstock classes, Mr Flammini said. "The age limits present in 600 and 1000 STK classes have been made more generous for two main reasons. The first is that 40 year olds can now become world champions, so why stop a 24-year-old from racing? The second is that many European countries have made it impossible for youngsters to have a license to ride a 600cc Supersport bike on the road."

On the TV front, Mr Flammini also underlined that some of the series' main initiatives for 2011, on-board cameras, 3D graphics and enhanced HD TV coverage, will help to bring the all-action WSBK champion even closer to the worldwide TV audience.

Giorgio Barbier, Racing Activities Manager, Pirelli Moto, which enters into its eighth season as official one-make tyre supplier, said: "The development of the various categories is one of the aims of an international championship like this. For this reason the strategy of Infront, the FIM, the Manufacturers and Pirelli is to allow new talent to emerge through these categories; a perfect example of this is that two of the best Supersport riders in 2010 (Laverty and Lascorz) and the best two Superstock 1000 riders (Badovini and Berger) are now going to race in WSBK. In addition World Supersport will see racing riders from 16 different countries and that makes this the most international championship ever. Pirelli will also develop two new tyre sizes for both the Supersport and Superstock 1000 classes, and we shall extend the Best Lap race award to both Superstock classes. And finally at the last round, here in Portimao, we shall invite the three best National Superstock 600 riders from UK, Spain, France, Germany and Italy to participate in an European Pirelli Superstock series final. All of this is because the present of these categories is the future of SBK as well."

The 24th season of World Superbike action gets underway at Phillip Island from February 25-27, with the final official testing session being held at the same circuit on February 21-22.
Jakurb Smurz was quickest in WSBK winter testing this week at Portiamo on the Effenbert-Liberty Ducati 1198R
Privateers Jakub Smrz and sam Lowes Top Offical 3-Day SBK Tests at Portiamo
Portimao (Portugal), Friday 28 January 2011 - Jakub Smrz proved to be the fastest rider in official Infront Motor Sports pre-season testing at Portimao. After three days of changeable weather conditions, the Effenbert-Liberty man's time of 1'43.503 remained unbeaten throughout, giving the Czech-based Ducati team a great start to life in WSBK racing.

Jakub Smrz: "We brought two bikes here, one with almost the set-up as the one I used for a while last year and one set up like the factory team of last year. That had some different things with geometry, gearing, swingarm and so on and I was fastest on that one on the first day. The other two days there was not so much do, because the conditions were not fully dry, not fully wet, most of the time. The team worked perfectly and it is great for them to start the season being fastest in this test."

Few riders ventured out in today's final two sessions, and it was Noriyuki Haga (PATA Racing Team Aprilia) who was fastest in the afternoon with Ruben Xaus (Castrol Honda) quickest in the morning as the rains came and went with great frequency, if little force.
In the overall three day rankings, Jonathan Rea (Castrol Honda) is second, and WSBK rookie Eugene Laverty (Yamaha World Superbike Team) third, with Tom Sykes (Kawasaki Racing Team Superbike) a confident fourth. Carlos Checa (Althea Racing) filled the top five places, with World Champion Max Biaggi (Aprilia Alitalia Racing Team) sixth, despite only taking to the track on the dry first day.

Michel Fabrizio (Team Suzuki Alstare) headed off Smrz's team-mate Sylvain Guintoli for seventh, despite crashing twice in the middle day. Leon Camier (Aprilia Alitalia Racing Team) was ninth and new WSBK rider Joan Lascorz (Kawasaki Racing Team) beat some established names to go tenth quickest.

Superbike Overall Times: 1. Smrz J. (CZE) Ducati 1098R 1'43.503; 2. Rea J. (GBR) Honda CBR1000RR 1'43.676; 3. Laverty E. (IRL) Yamaha YZF R1 1'43.707; 4. Sykes T. (GBR) Kawasaki ZX-10R 1'43.770; 5. Checa C. (ESP) Ducati 1098R 1'43.789; 6. Biaggi M. (ITA) Aprilia RSV4 Factory 1'43.840; 7. Fabrizio M. (ITA) Suzuki GSX-R1000 1'43.879; 8. Guintoli S. (FRA) Ducati 1098R 1'44.369; 9. Camier L. (GBR) Aprilia RSV4 Factory 1'44.446; 10. Lascorz J. (ESP) Kawasaki ZX-10R 1'44.752; etc.

Newcomer Sam Lowes serving notice this week in Supersport at Portiamo on the track owner's Parkalgar Honda.

World Supersport
New regular rider Sam Lowes (Parkalgar Honda) used his Wednesday time of 1'45.845 to leave the Portimao official IMS tests with the fastest lap in the Supersport World Championship class, with all the top riders also setting their absolute best on the opening day. Lowes fell twice on the final day in changeable track conditions, breaking a bone in his right foot and hurting his left hand. He set laps in the final afternoon session, before stopping when it was clear that conditions would not improve.

Sam Lowes: " The test started off really well so we got the fastest time. Yesterday was also mega in the wet, but today's track conditions were a bit 'in-between', so that made it not a very productive day. We wanted to get a lot done but we couldn't. It was just mega to get out riding again after the winter and get back in the zone. At least we know we are not a million miles off, and we should be all right. I broke a small bone in my foot in a crash at turn seven, but nothing major."

David Salom (Kawasaki Motocard.com) was second quickest overall, and he also fell today in wet conditions, suffering a small hairline crack in his large pelvic bone. He has been checked out only needs a few days of rest to recover from the injury.

Broc Parkes (Kawasaki Motocard.com) was fastest today, and third overall. Fabien Foret (Hannspree Ten Kate Honda) was fourth, while the top Yamaha rider over the three days was another late faller, Chaz Davies (Yamaha ParkinGO) who was fifth fastest. Gino Rea (Step Racing Team) took his Honda to overall sixth, and another British rider James Ellison (Bogdanka PTR Honda) was seventh. The top eight places were finished off by the fastest rider in the first wet session today, Luca Scassa (Yamaha ParkinGO).

Overall Times: 1. Lowes S. (GBR) Honda CBR600RR 1'45.845; 2. Salom D. (ESP) Kawasaki ZX-6R 1'45.931; 3. Parkes B. (AUS) Kawasaki ZX-6R 1'46.316; 4. Foret F. (FRA) Honda CBR600RR 1'46.415; 5. Davies C. (GBR) Yamaha YZF R6 1'46.594; 6. Rea G. (GBR) Honda CBR600RR 1'47.259; 7. Ellison J. (GBR) Honda CBR600RR 1'47.281; 8. Scassa L. (ITA) Yamaha YZF R6 1'47.365; etc.
---
Above, Jamie has her favorite team already picked out as the Pittsburg Stealers take on the Greenbay Packers in the Superbowl XLV on Sunday on February 6th. You can check out Jaime in all the top NFL team's uniforms when you go to vote for her and our other FastDates.com Calendar Kitten Bunny Heather Rae for Playboy Playmate of the Year at Playboy.com at the link below.
Heather and Jaime Need your Help!
Vote for our official SBK Fast Dates Calendar Kittens
& Ducati Corse Grid Girls as Playboy's Playmate of the Year.

Los Angeles, CA, USA, Jan 1st - FastDates.com Calendar Kittens and Playboy Playmates Jaime Edmonson (Miss January 2010) and Heather Rae Young (Miss February 2010) are in the running this month of January for the coveted title of Playmate of the Year. They need your voting support now to come out on top with the coveted Bunny title as well. Vote at: http://pmoy.playboy.com
Beautiful Heather Rae Young is featured on the cover and inside the new 2011 SBK Fast Dates World Superbike Calendar with 2009 World Superbike Champion Ben Spies' Yamaha YZF R1 and MotoGP World Champion Valentino Rossi's Yamaha M1. Heather is a successful Los Angeles model who shot for all 3 editions of the 2011 Fast Dates Calendars including Iron & Lace and Garage Girls, just months before her Playboy Playmate centerfold feature appeared in the magazine.
This past summer both Heather and Jaime accompanied FastDates.com Calendar photographer Jim Gianatsis to the Miller Motorsports, Utah, USA round of the World Superbike Championship to shoot the next SBK Fast Dates Calendar with all the top factory Superbike teams. Then on race day both Heather and Jaime served as the official Ducati Corse grid girls for Michel Fabrizio and Noriyuki Haga.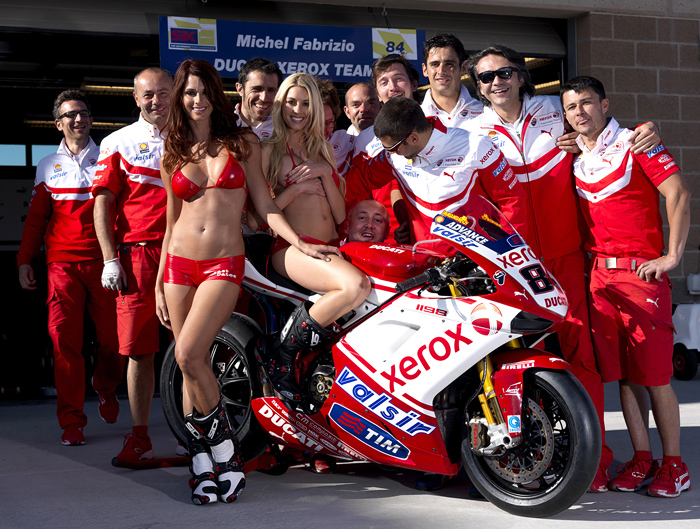 A playful Michel Fabrizio reaches over to loosens the top on Heather's bikini during a team photo shoot.
Both Heather and Jaime need your help in voting for one or both of them as Playboy's Playmate of the Year on the Playboy website. Your can vote as many times as you like, but only once per day. Go to:
---
Eddie Lawson's 1982 AMA National Superbike Championship winning Muzzy KZ1000R Kawasaki with the Fox Twin Shock rear suspension set up by editor Jim Gianatsis

Looking Back 30 Years: Wes Cooley, Eddie Lawson and the Muzzy Kawasaki KZ1000R Superbikes
January 2011 - This time 30 years ago I was living in San Jose, CA, working at Moto-X Fox as their Marketing Manager and helping assisting with new product development. Our partner was Fox Shox who manufactured the industry's leading motocross suspension front forks and rear shocks at the time, with Moto-X Fox being responsible for marketing and sales of Fox Shox. The two Fox companies, Moto-X Fox owned by Bob Fox and Fox Shox owned by brother Bob Fox, were principally a motocross parts and apparel manufacturer and distributor at the time. I came to work there starting in 1979 with background as an AMA Pro Motocrosser and test rider, and having been the editor of Cycle News.
I still was racing motocross when I started working at Fox, but in 1980 as I turned 30 years old and had some pretty serious race crashes trying to ride as fast as I used to while just racing once a month, and not getting in much practice mid week with my full-time job at Fox. So I started making the transition from motocross to street bikes, and bought a beautiful new Suzuki GS750E streetbike to ride around San Jose in the beautiful nearby Santa Cruz Mountains with it famous Skyline Drive and the cool streetbike weekend hangout of Alice's Restaurant.
1981 AMA Superbike Champion Wes Cooley wearing the new line of Fox Streetbike Apparel, aboard my Fox Twin Shox equipped Suzuki GS750E, stops in downtown Los Gatos to pick up pretty model Paulette in this photo shoot I did for the 1983 Fox Catalog. Note the Yoshimura Race Exhaust, the Fox Forx Brace, and remember the front hydraulic brake activated anti-dive front forks?
Immediately I began looking at applying the top performing Fox Shox to the growing Superbike market, and creating and entire line of related streetbike apparel for Moto-X Fox. To help promote the Fox Shock and Apparel I began working in 1981 with reigning AMA Superbike Champions Wes Cooley and Yoshimura Suzuki. I prototyped new Fox Factory Reservoir Shox for Wes Cooley's Katana 1000 Superbike and signed Wes to a Fox Apparel contract. That first year I had all the top Suzuki riders at the AMA Nationals and Cooley had the best handling bike in the AMA Superbike Championship, but Wes had to settled for 2nd that year in the points behind Eddie Lawson on the powerful Muzzy Kawasaki.
Coming into the 1982 Superbike season at Daytona it was obvious that Cooley and his Fox Shox equipped Katana were again going to be top contenders for the title. But I also wanted to see if I could convince any of the other factory teams to give the Fox Shox a try. Team Honda was running Ohlins twin shocks and Muzzy Kawasaki were running Works Performance. We lined up some race test dates and in back-to-back tests at Loudon, Willow Springs and Seattle Raceway, I was able to get both teams to go quicker on Fox Show. At Washington Raceway that year for the National, both Eddie and team mate Wayne Rainey gained a full 2 seconds a lap quicker switching to the Fox Shox which I set up for him, from the Works Performance shocks he had been using.
Both Lawson and Wayne Rainey finished out the 1982 Superbike season on Fox Show with Eddie winning the Championship again. And at Team Honda riders Steve Wise, Roberto Pietri and Mike Baldwin also finished the season on Fox. In fact, all top 10 bikes and teams in the 1982 Superbike Championship were on Fox Twin Shox that I tuned (internal valving and spring rates) for each bike and rider. I also helped in developing and switching all the factory Superbike teams over to the Fox Twin Clicker Single Shocks with their all-new single shock rear suspension for 2003. That's me in the Red Yoshimura jacket seated on the ground in the picture below, installing the new Fox Twin Shox on Lawson's winning Superbike at the Washington National. - Jim Gianatsis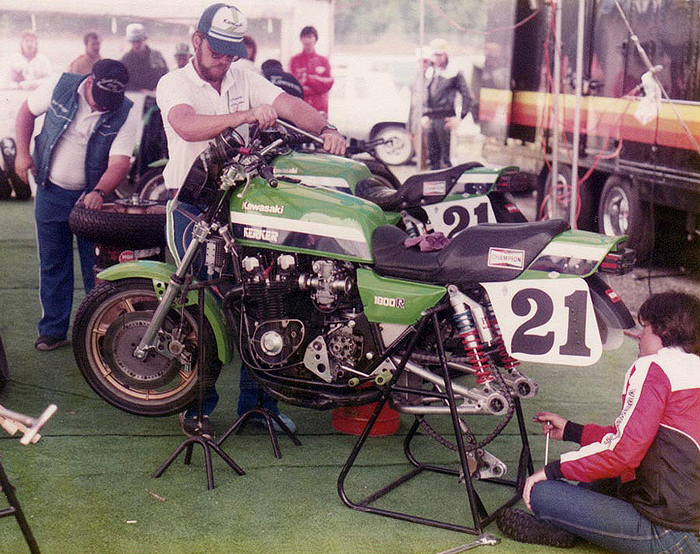 Editor Gianatsis in the Yoshimua Jacket sets up Eddie Lawson's Kawasaki rear suspenison. Team manager Rob Muzzy checks the rear rain tire.
---

Click for BIG SCREENSAVER
Valentino Rossi and Nicky Hayden Share the Spotlight at WROOOM
Tuesday 11 January 2011: Wrooom Press Ski Meeting, Madonna di Campiglio (Trento, Italy): Wrooom and Madonna di Campiglio were the theater today for the first press conference with Valentino Rossi as a Ducati rider, preceded on stage by his Ducati Marlboro teammate Nicky Hayden. Both riders touched on a variety of topics in response to the questions from the audience, composed of Italian and international journalists from all over the world. Naturally, there was great interest in the Italian rider's physical condition following his shoulder operation last November, and in his first impressions of the Desmosedici GP11, while Hayden spoke as a rider who has integrated perfectly with the Italian team.
"This my third year with Ducati," Nicky said. "The start was a little bit difficult, but it's gotten better and better since I've been on this team and on this bike. We've grown a lot, the bike has improved, and my relationship with the team has improved. We made a big step from the first year to the second, and I'd like to do the same this year. We know we have a good bike. We've made a couple of little tweaks for next year by adding some staff and a few engineers to help me. I have a strong team around me. I know being teammates with Rossi won't be easy, but I really don't get too caught up in that. I focus on my job, and that's why I think it'll work with us. I'm looking forward to having Valentino's information and feedback. He's been around a long time and has a lot of experience. I think it'll be fun. I know our team; the motivation is really high, and the excitement with the fans in Italy is high as well. I can't imagine what the atmosphere will be like when get to Mugello."
"Honestly, I had hoped to be a little better by this time," Valentino said in response to the first question, "but instead, it's going to be quite a race to have decent fitness in time for the first test. My recovery is exactly on schedule, but it's long: we're working hard to at least recover mobility in my shoulder, which I'll need to ride the bike well and to be able to fit behind the windscreen. I won't be able to be in top form for the first test in Malaysia, because it will be impossible to regain full strength, but I hope to be able to have a good seating position. The doctors assured me that the shoulder will return to 100% in a few months. Obviously, it would've been better to be in shape now, because we've got a lot of work to do and not much time to do it: three tests before the championship to make the Desmosedici not only very fast—it already is—but also a little easier to ride. We'll have to meet each other halfway: make the bike like I like, and as for me, adapt my riding style a little to try and make the most of the bike. It will be an emotional challenge; it will be difficult, but I'm happy because there's a lot of extra motivation. They're very excited at Ducati; they believe in me, and we'll do our best!" More WROOM here.
Rossi Tests at Misano with Ducati 1198SP Superbike
Wednesday Jan 26 2011, Misano Circuit - Seventy-three days after an operation to his right shoulder, Valentino Rossi returned to the track at Misano Adriatico aboard a Ducati 1198 Superbike. On November 14 at Cattolica's Cervesi hospital, the Italian had undergone surgery on the supraspinatus tendon and the long head of biceps tendon, as well as cartilage in the Glenoid Labrum.
The day was sunny but chilly, with a maximum air temperature of 10º Centigrade (50º Fahrenheit) and a maximum track temperature of 15º C (59º F). Valentino arrived at the circuit at around 1:20 and met a team of Ducati technicians that included his own crew's two engineers, Matteo Flamigni and Gabriele Conti, as well as Ducati Marlboro Team Manager Vittoriano Guareschi. A half-hour later, he turned the first laps aboard the 1198 to test the status of his shoulder which, though recovering nicely, is still quite painful, just a few days ahead of the first test in Malaysia with the Desmosedici GP11.
"First of all, thanks to Filippo (Preziosi) and to Ducati, who organized this test," said Valentino Rossi. "Misano Circuit let us use the track on a day when Mattia (Pasini) was planning to ride in order to confirm his own condition. The track more or less confirmed what we expected: the shoulder is painful—especially under braking, when the front area hurts, where they stitched the tendon. Movement is stable enough, and we're also doing not so bad with endurance, but apart from that, it hurts a lot and isn't very strong. Let's hope it gets a little better in these next few days before the test in Malaysia. Once we're there, we'll work with the riding position in an effort to make the most of the situation and collect important information with the Desmosedici, even though I'm not in top form. Today I did a total of 25 laps on the 1198 Superbike, which is sort of a 'historic' motorcycle for Ducati: beautiful and fast. I liked it!"
---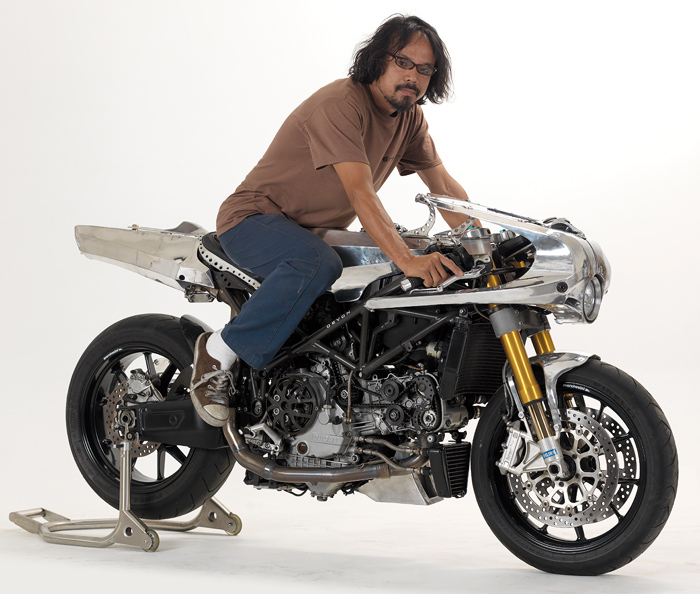 Shinya Kimura with the Ducati 999S Superbike retro conversion
Shinya Kimura Ducati 999S "Devon"
featured in the 2012 Fast Dates Calendar and in the Calendar Bike Garage
by Jim Gianatsis / photography by Jim Gianatsis
We first met Shinya Kimura when he won Best of Show bike at our 2004 LA Calendar Motorcycle Show with an old retro customized Harley Panhead.. At that time Shinya was the front man and celebrity builder at Zero Engineering of Japan, and we were humbled that Shina flew over from Japan with his bike just for our Calendar Show. It was Shinya who pioneered some 10-15 years ago the current retro chopper look that many top builders in America and around the world have followed. Shinya's retro customs were was so well known his he enthusiastic fans all over the world, including Hollywood stars, waiting in line up to 4 years to buy one of his bikes
Making its world premier at the 2010 Calendar Motorcycle Show was this aluminum re bodied retro styled Ducati 999S Superbike commission by a customer named Devon. Imagine if you will a classic vintage racer like Ducati's limited production MH900e Mike Hailwood "Evoluzione" racer. Ducati built 2,000 of them back in the early 2000s powered my an anemic 80hp air cooled twin. Most of them ended up parked in people's living rooms as expensive floor art because as "limited edition" bikes they were supposedly too valuable to ride, but in reality they were just plain uncomfortable and impractical to ride.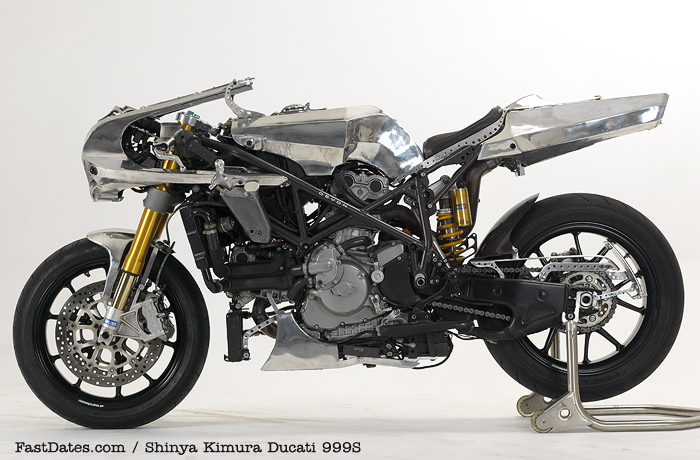 Then here comes Devon with a brain storm. Why not take Ducati's World Superbike Championship winning 999 Superbike in "S" configuration with the high end Ohlins race suspension and Brembo brakes. The Ducati that also happens to be the most comfortable riding of all the Ducati Superbikes.One that you can buy used now for around $8,000, half the market price of an MH900E. Then have legendary customizer Shinya Kimura re body it for you with unique hand fabricated aluminum bodywork. Rather than being one of 2,000 MH900E owners with a bike they can't ride, you are now just one of 1 with the ultimate ride able Ducati retro superbike that will blow the MH900E into the weeds, performance wise, and value wise over the coming years. Sheer genius! Congratulations Devon on having the ultimate 2-wheel retro racer. A unique one-off bike you can admire and ride. For additional information, hi-resolution photos and screend savers go to Calendar Bike Garage
---
We're Going Racing with Troy Bayliss!!!!
Our editor Jim Gianatsis was just confirmed for an exclusive 4 rider 1-day Ducati DRE Track Day School with 3-time World Superbike Champion Troy Bayliss at the historic Imola FIM track in Italy in May aboard the potent Ducati 1198SP Superbike ! The Troy Bayliss Academy racing school takes place just 2 days after the nearby World Superbike races at Monza!! - SWEET! Look for our comple story and photos when it happens.
Mission R Electron Powered Superbike at Pro Italia and The Rock Store Feb 12-13th
Jan 26th - Pro Italia Motorcycles, a leading destination dealer of Italian motorcycles in Los Angles, and Mission Motors, a leading-edge developer of electric powertrain technology and sport motorcycles, announced they will be holding a joint event showcasing the Mission R Superbike on February 12 and 13, 2011. On February 12, 2011 Mission Motors and Pro Italia will be showcasing the Mission R motorcycle at Pro Italia, located in Glendale CA. This is only the second time the bike has been shown to the public following its international debut at the 2011 Long Beach International Motorcycle Show.
The Mission R features the latest components from MissionEVT, the EV powertrain technology arm of Mission Motors. The Mission R packs
14 kWh and 141 horsepower in a package smaller than a modern 600cc sportbike. The liquid-cooled 3-phase AC Induction motor creates 115 ft-lbs of torque at the crank from 0 to 6400 RPM, propelling the Mission R to a top speed of over 160mph in a singe gear. The MissionEVT 100kW
motor controller, with customizable regenerative braking maps and throttle maps, allows the rider to tune the bike to his or her preferences.
"Racing is in our DNA," Mission Motors' Founder Edward West said. "Mission Motors participated in the historic first Isle of Man TTXGP
in 2009. Later that year, we went to the Bonneville Salt Flats and set an AMA Speed Record for electric motorcycles in 2009.
The crucible of the racing circuit is one of the key ways we advance our technology. Pushing the envelope for what is possible with electric drive shapes not only the future of motorsports, but the future of transportation."
The Mission R will be at Pro Italia on Saturday, February 12, for a showing and seminars (noon and 2PM) and then will be brought to
the famed Rock Store on Mulholland Highway at 8AM Sunday, February 13, for a showing.

December 17th 2010, Long Beach Convention Center, CA - The introduction the Mission R, the new factory race bike from Mission Motors took place today at the Los Angeles stop of the International Motorcycle Show's annual winter tour across America. The Mission R is the ultimate electric racing motorcycle. With components and software from MissionEVT which raced at the Isle of Mann, a revolutionary electric motorcycle chassis design by James Parker, and Industrial Design by Tim Prentice of Motonium Design, the Mission R is compact, nimble, intelligent and downright fierce. World Superbikespec components from Ohlins, Brembo, and Marchesini round out this serious built-for-racing package. CONTINUED
---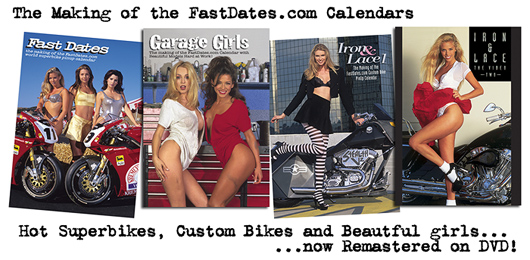 The Making of the FasDates.com Calendars DVD movies available in the FastDates.com Video Store.
---
There's more! Go to Pit Lane News Next Page

Also Visit: Fast Dates Calendar News • Iron & Lace Calendar News
Calendar Girl News • Meet the Models • Paddock Garage

Calendar Kittens, Paddock Garage, Screensavers, Iron & Lace Garage





MotorcycleSuperstore.com
Some of our Calendar Kittens can also at Playboy's website...



FREE! New Met-Art Model Galley Updated Daily - Stop Back Each Day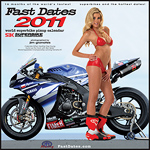 2011 Calendars!
with FastDates.com Calendar Kitten, Ducati Corse Grid Girl
and Playboy Playmate
Heather Rae Young!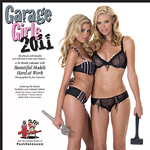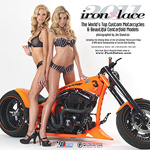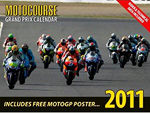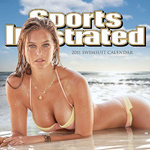 Click for even more Calendars!
---
Hannspree Departs
World Superbike
Wed 18th - With yesterday's arrival of the press release that the former Hannspree sponsored Ten Kate Racing Superbike team was now sponsored in 2011 by Castrol Lubricants, we quickly realized we better check on the Korean Electronic Company;s title sponsorship of the World Superbike Championship.
A quick visit to the Official SBK website WorldSBK.com saw no Hannspree name logo or colors in sight. So we must assume that Hannspree's 3 year title sponsor support of the SBK Championship left quickly, without much notice, and we should thank them for their past support of our favorite race series. And we wish SBK best of luck in locating an new title sponsor soon.
However. Hannspree will remain with Ten kate Honda in the World Supersport Class..
Electronics giant Hannspree has today confirmed its support of the Ten Kate Honda World Supersport championship team for the forthcoming 2011 season.
Jan 6th, 2011 - It will be the fifth successive year that the Taiwan-based consumer electronics manufacturer has sponsored the Ten Kate Honda team, with which it won both World Superbike and World Supersport championship titles in 2007 with Britain's James Toseland and Turkish ace, Kenan Sofuoglu.
In 2008, the partnership won the World Supersport title once again with Australian rider, Andrew Pitt, and the feat was repeated last season, once more with Kenan Sofuoglu.
For the 2011 campaign, Hannspree Ten Kate Honda will run a dynamic, all-French rider line-up featuring an enticing blend of youth and experience with Florian Marino and Fabien Foret.
Foret, 37 and from Angouleme in western France, returns to the Ten Kate Honda team for the first time since winning the World Supersport cham pionship in 2002 – the first of an unparalleled eight titles for the Dutch squad. The French ace has been a perennial front-runner in the series ever since with a total of 12 race wins and 27 podium finishes.
Marino, meanwhile, has only recently embarked on his professional racing career, having finished as runner-up in last year's European Superstock 600 series with the Ten Kate Junior team. The 17-year-old from Cannes won three races in 2010 and is thrilled at the prospect of stepping up to world championship level.
How to keep Troy Bayliss down on the farm?
Carlos Checa and the Althea Ducati team are the offically supported Ducati factory team for 2011. It is our understanding from an inside source at Ducati. that Carlos will be assisting with testing of the new prototype 5th generation Ducati Superbike this year as well.

But we can't help speculate that with 3-time Ducati World Champ Troy Bayliss, also in Italy throughout the year to hold his Troy Bayliss Superbike Academy classes at select Ducati Riding Experience track days, that Troy just might be helping to test the new framless Superbike as well. And should the offical Ducati Corse factory Superbike team be back in action next year 2012 with the new bike, might Troy Bayliss be an intregal part of the new team, possible as a team manager? It's hard to stay retired down in the small home farm town of Taree, New South Wales, Australia at age 41, after living the jet set high life in Monte Carlo the last 10 years. Before become a professional racer Troy worked as a autobody painter.

FastDates.com Editor Jim Gianatsis will be attening one of the Troy Bayliss Academy race schools this year and will be providing a story of the school, and possibly Troy's future plans.
New Roadrace Books, Videos and Playstation
Successful Start for Yamaha's Laverty and Laverty at Portiamo
Portiamo 28th - Yamaha World Superbike Team riders Marco Melandri and Eugene Laverty today wrapped up the first World Superbike test of the 2011 season. Run over three days at the Portimao circuit in Portugal, Melandri and Laverty experienced mixed and challenging weather conditions as they put their 2011 YZF-R1 race bike through its paces.
Very limited dry track time made it impossible for the team to simulate any race distance runs to find a perfect set up for the Portimao circuit however they were able to successfully test and evaluate the updates and developments of the 2011 R1 and came away from the test confirming there were no issues and achieving positive results.
Successful evaluations included confirming the different weight distribution of the bike, updated electronics and performance running with the new 2011 FIM regulations that include standard fuel injectors, standard fuel regulator and standard fuel pump. The 2011 bike also features a small increase in horsepower.
Having only had shoulder surgery before Christmas with a recommended recovery time of two months, Melandri came to Portimao with the sole focus of learning the track and gaining valuable seat time on his new R1. Despite this the Italian rider impressed, without pushing he was able to challenge for some of the fastest times in the wet sessions (2nd in Wednesday's wet session and 3rd in Thursday's wet session), whilst keeping something in reserve for when fully fit in Australia next month.
Laverty continued to impress, the young rider continuing to adapt quickly to Superbike riding. He tested a few things with the team over the three days, again being unable to run race distance due to weather the time was spent focusing on development work. The final combined times saw him in third position just two tenths off the number one spot.
Eugene Laverty 3rd, 1'43.77, 103 laps
"Despite the weather it has been really beneficial for me to get some more laps on the bike. I hadn't had any time on the R1 in the wet before this test so if race one at Phillip Island is wet now it'll be fine! I'm really happy with the bike, in the wet and the dry. It was a slow start on the first day but then we made a big breakthrough with the front setting and I jumped up to third which is at least where I should be. It shows we can be strong so I'm confident we can be on the pace wherever we go. When I walk into the garage I feel at home. We came here and picked up where we left off from last year's Phillip Island test really smoothly. I'm looking forward to getting back to Australia now for the two day test and then getting stuck into some racing!"
Marco Melandri 15th, 1'45.461, 82 Laps
"I'm very happy with the results of this test. It was very important for me so soon after my shoulder operation to be careful and take it easy on the bike. I came here to focus on seeing the track and learning it along with some more time on the bike. We haven't pushed very hard at all but I'm feeling very comfortable on it despite the discomfort of the shoulder. We seemed to find a very good wet set up very easily and I was surprised how easy it was to go fast. I'm looking forward now to getting to Australia, I've been training really hard to get back to full fitness so I am looking forward to being fully fit and really going for it and pushing."
Andrea Dosoli, Yamaha Team Manager
"This test was very important as we had full spec of the 2011 race bike so we had to verify that everything was right. It was also quite important for Melandri to test his shoulder after the operation before Christmas. I must say I'm impressed with the job he did. He was able to ride well. The first day he had a lot of pain but he adjusted quickly to the track and the second day in the wet where the riding style is not so aggressive he had more mobility. Eugene was also improving consistently. He worked hard on the set up on the Wednesday, the results were confirmed later in the afternoon with some fast laps. Unfortunately the weather did not help. I think for the future we should look elsewhere for less unpredictable weather. We leave Portimao with a good feeling and a competitive package. We have another two days of testing to work on the set up for the first Philip island race, I am confident Marco will be back in shape and fully fit."
---
New PlayStation
Racing Games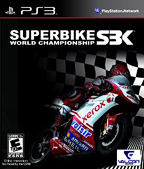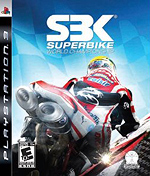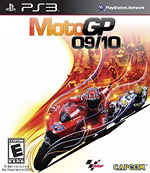 Castrol Honda team frustrated by winter testing weather
Portiamo Jan 28th - The Castrol Honda World Superbike Team is heading back to its Netherlands workshop following another frustrating pre-season test at Portimao in Portugal.

Changeable weather conditions at the 4.6km circuit in the Algarve have meant the team's two riders, Jonathan Rea and Ruben Xaus, have been unable to test new parts for their Castrol Honda CBR1000RR machines, with Wednesday being the only fully dry day of the test.

It follows two very cold days at Motorland Aragon in Spain last week, when it was low temperatures that prevented much testing work. Fortunately, the team is testing twice at the Phillip Island circuit in Australia before the 2011 World Superbike championship kicks off there on 27 February.

Jonathan Rea - #4
Yeah, it's been good here at Portimao. We didn't get the best testing weather – we wanted dry days, really, to try and progress the bike. We had some new things to try and, to be honest, I think we got two sessions, but we were pretty much at the sharp end in both of them. In the wet we were really fast as well, so I'm really happy with where we are. I always worry that you might lose some speed or talent over the winter but it hasn't been the case and we've reconfirmed that my wrist is perfect and my shoulder's good. It's exactly what I needed before I head off to Australia on Tuesday where my trainer's meeting me to get some sunshine and get me properly prepared.
Ruben Xaus - #111
The weather's been strange here – rain then stop, rain then stop – so it's been difficult for us to work. It's hard to concentrate and the conditions haven't really been like a race weekend. But at least we got 50 or 60 dry laps so I've learned a lot from the bike and from the guys. They've taught me how to do some things and Johnny (Rea) also taught me some steps. Slowly, we made some progress and overall I'm quite satisfied because although conditions were very difficult here, I've seen something of the bike and I can go home, relax and think about where I need to put in the effort from my side. Despite all this, I think it's one of my best starts to a season from a physical and motivational point of view. As a package, the team looks really great, everybody works together on both sides of the garage, so let's go to Australia and enjoy ourselves with the kangaroos!
Ronald ten Kate
– team manager
Well, our winter testing has given us either a lot of rain or very cold weather. Luckily enough we have two extra days for testing at Phillip Island before the official test there. It might be too much to say it's crucial, but it's certainly really important because here we haven't really stepped forward from what we were running at the end of last year. We haven't really tested anything new on the bike yet, so at Phillip Island we'll know if we've made some progress. Despite the conditions being cold and wet for our European tests, we've still run at the front of the field, which at least gives us a bit of confidence, but we'll see in Australia where we really are.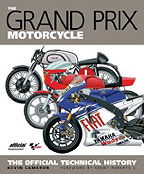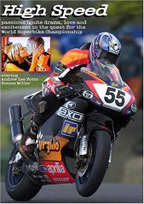 High Speed - the Movie
The best motorcyce racing movie ever made! Filmed on location at the World Superbike races , this an exciting romantic drama staring beautiful British actress Sienna Miller.
---
Kawasaki's Sykes Top Four In Portimao Tests
January 28th - The official IMS test sessions at Portimao gave Tom Sykes and Joan Lascorz the first chance to measure the progress of the all-new Ninja ZX-10R against its peers, with more than encouraging results.
These tests also hosted the official launch of the 2011 World Superbike Championship, with Kawasaki one of seven competing manufacturers again this year. Tom took the opportunity to speak to the assembled media and IMS management about his expectations for a successful season.
Despite having only one dry day of track action, after sporadic rains led to ever–changing track conditions on days two and three, Sykes was fourth fastest in the final rankings and only 0.267 seconds from the quickest rider.
Like all the riders at Portugal, Tom had hoped for two more dry days to dial the bike into this racetrack and make final preparations before the whole team heads to Australia for the final IMS tests and then the first race of the year, on February 27. His hopes of consistent trck conditions were in vain but the team still managed to get through a good workload and find even more areas to exploit more fully next time out.
Lascorz is not quite back to full fitness after his big crash during the 2010 Supersport World Championship season, but the Superbike rookie was still well in contention with some big names, finishing 10th on the timesheets in a test that featured 16 top quality riders. Joan felt he could have made an even better early impression but was balked by other riders when trying to go for a faster time on day one.
To minimise the risk of a fall, Joan elected not to ride in many of the sessions which proved to be not fully wet, nor really dry, but he did ride in a fully wet condition and was pleased with the positive outcome.
Tom Sykes: "Overall, not too bad in the dry. We were just two tenths off, which I am not saying is fantastic, but at the end of the day we were doing decent times. In the wet we still have some work to do, but it was still positive in the wet. Overall I am pleased with test if not the weather conditions, but we confirmed the general direction we have been going in with set-up, so we can now go to Phillip Island with more parts that will help us in a few areas. We will do the two official test days in Australia and then we go racing."
Joan Lascorz: "I only wanted to ride in dry conditions so the first day was a good one to test in, and check how the bike and I were going. The bike was good and I was surprised that I was also good. Not 100% yet, but better. I worked well with Pere and we found a good dry set-up on the first day but I got held up by a couple of other riders when trying to improve my lap time. Looking at my ideal times I could have been about 0.6 seconds better. The Kawasaki team staff have been explaining very clearly to me where I can improve and I really appreciate that. In the wet I did not want to risk things too much, but we made some good laps when it was fully wet. I stopped when the track surface became inconsistent as I really is not want to risk a fall."
FABRIZIO UPBEAT AFTER WET PORTIMAO WSBK TEST
Team Suzuki Press Office - January 28. The first official World Superbike Championship tests of the 2011 season at the Autodromo do Algarve in Portugal were hit with poor weather throughout the three days - so Suzuki Alstare and the rest of the teams present were unable to carry out as much work as expected.
Cold temperatures at the Portimao circuit meant that once the rain had fallen, the track never fully dried-out and so all the fastest times were set on the opening day - the only dry track time of the three days.
New Team Suzuki Alstare rider Michel Fabrizio started the tests with his GSX-R1000 on similar settings to the previous tests in November and he and the team continued to work on getting a good feeling with the bike before pushing hard. In difficult conditions, and on the final day, he was second quickest, but ended seventh-fastest overall due to the times set on day one.
Jakub Smrz (Ducati) put in a lap of 1:43.503 on day one - a time that remained unbeaten. Second quickest was Jonathan Rea (Honda) with Eugene Laverty (Yamaha) third and Tom Sykes (Kawasaki) fourth.
Michel Fabrizio:
"Generally I am very happy how the tests have gone, though obviously I am disappointed with the weather throughout the three days. This area is supposed to be the sunniest part of Europe, but we've seen a lot of rain and cloud. When conditions are so bad for so much of the time, it is very difficult to get through all the work that has to be done. I think my team has done a very good job these three days in conditions that changed so many times and also very quickly.
"I may have only ended seventh on the timesheets, but I was only three-tenths-of-a-second behind the fastest guy, and so I feel very positive about these tests. I had two crashes on the second day: Both were high sides, but I managed to escape without any injury; though it made extra work for my mechanics and for that, I am sorry.
"At the moment, I think that the engine is ok and we have been working a lot on the suspension and set-up of the bike. I am still learning this bike; after years on a twin and the characteristics are very different. The Suzuki is very nimble in the turns, but getting out of them quickly is where we suffer a little. So, that's another area that we are working on. I think if we can progress in that area, we'll be very happy.
"We've got two tests before the first race in Phillip Island and it's very important that we arrive at the first race in the best possible condition. I like Phillip Island a lot because it is a fantastic track to race on and the whole setting and ambience is great. It is a great shame that we were unable to get more work done here, but that's how it goes sometimes. Considering that, I have not been on a race bike since November but I am happy with what we managed to achieve and feel upbeat about the next tests and race one. Let's hope for good weather though!"
Carols Checa & Team Althea Ducati Racing satidfied as Testing Concludes at Portiamo
Portimao (Portugal), Friday 28th January 2011 - Official testing concluded today for the Superbike teams on track at Portimao and Althea Racing's Carlos Checa declared himself satisfied with the work completed over the three-day session.
As yesterday, light rain throughout the day conditioned proceedings and left the track in an intermediate state for almost the entire day, limiting the amount of track time riders could get in. Carlos was out on track with his Ducati 1198 towards the middle of the session and put in a run of laps, finding good rhythm on the wet, with a best time of 1'56.2, practically identical to that set yesterday afternoon in similar conditions.
A glimpse of sunshine augured well for the afternoon session but a further shower meant that the track remained wet/damp for the rest of the day. Carlos, together with his technicians, opted out of riding in the afternoon, aware that the conditions would not provide them with any more useful data. Carlos' best time over the three days was therefore set on Wednesday when he recorded a series of fast laps in the dry, the best a 1'43.7.

"We've worked well over the three days, it's just been a shame about the weather", commented Carlos. "It's also a pity for Pirelli as I know they had brought us a selection of new tyre solutions and we weren't able to test barely any of them. It was a useful track time after the long winter break but a great deal of the work that we had planned unfortunately didn't get done due to the weather. It helps that my 1198 is very similar to the bike I was riding at the end of 2010 but there are a few things, like the electronics, that require more track time for me to be able to be truly confident. So we're hoping for a positive and productive test at Phillip Island, a great track that I like a lot."

"This test has left us with a lot of work to do because, to tell the truth, we'd planned a lot of work and were only able to get part of it done here," stated Genesio Bevilacqua, General Manager of Althea Racing. "The positive thing is that the new elements in the team have had time to integrate and we've been able to ensure that everything is working well mechanically speaking. The team has worked really well and I'm very satisfied with that side of things. Considering that Carlos has had very little riding time over the winter, he understandably preferred to start a little cautiously. He needs to build confidence with the bike, but he nevertheless gave very positive feedback and this gives us confidence as he is an expert rider who has always provided us with very honest opinions. Even though we only got a little done, we've gained in confidence as a team, and this is important ahead of the opening round in Australia."
TIMES (Day 3): 1. Smrz (Ducati) 1'43.5; 2. Rea (Honda) 1'43.6; 3. Laverty (Yamaha) 1'43.7; 4. Sykes (Kawasaki) 1'43.7; 5. Checa (Ducati) 1'43.7; 6. Biaggi (Aprilia) 1'43.8; 7. Fabrizio (Suzuki) 1'43.8; 8. Guintoli (Ducati) 1'44.3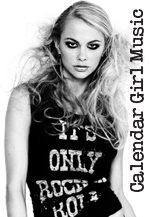 Taylor Momsen
The Pretty Reckless
Chicks That KICK ASS!
NCAA Womens' Vollyball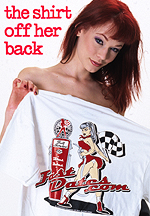 Order the Official
FastDates.com &
LA Calendar Bike Show
T-Shirts!
---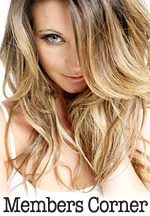 Hot Bikes, Sexy Kittens
Your Exclusive Grid Pass
also includes....
---


Erotica Archives
FREE New Model
Galley Updated Daily
Warning Contains Nudity
---
BMW Motorrad Motorsport
World Superbike Team Tests in Australia
Winter testing - Eastern Creek. 26th to 28th January 2011 - Team BMW Motorrad Motorsport continued its preparation for the 2011 FIM Superbike World
Championship with three days of winter testing in Eastern Creek (AUS). In very hot conditions, with air temperatures up to 40 degrees Celsius and track temperatures up to 60 degrees Celsius, works riders, Troy Corser (AUS) and Leon Haslam (GBR), completed a total of 1.453 kilometers of testing on their BMW S 1000 RRs. After two very hot days today the temperatures where a bit lower, reaching 28 degrees Celsius. Team BMW Motorrad Motorsport will now travel to Phillip Island (AUS) where it will continue its work with another test on 02 and 03 February.
Programme:
Team BMW Motorrad Motorsport chose not to join the series' official test in Portimão (POR), but to test in Australia to focus on setting up the BMW S 1000 RR for race tracks with very low grip. The conditions in Eastern Creek proved to be perfect for that aim, as the very high temperatures made the race track quite slippery. On top of that, the weather conditions in Australia are more similar to
those encountered during the racing season than the cold and rainy weather in Portugal. The team mainly worked on improving the set-up of the chassis and the engine mapping. In both areas, huge progress was made.
The team is very satisfied with the results as it managed to do very quick lap times. Troy
progressed very quickly end even set a new lap record (1:29.5 min). Leon's best time was 1:30.5
minutes.

Troy Corser:
Bike: BMW S 1000 RR
"I am pretty happy with the progress that we made on my bike. We worked on electronics, traction and rear wheel activation. In all areas we made some good steps. I also tried some chassis,
geometry and fork setting. We concentrated on these areas to give us some information and to
understand what we need to do if we get the same situation. The lap times got better and better as
we improved the bike and the better the circuit became. The lap time we got to quite comfortably is
very good for this track.
"I think with what we have learned here we are now very well prepared for the test next week, regarding the set-up of the bike. It was nice to come back to Eastern Creek. The last time I was here was 18 years ago, in 1993. It was a good experience to ride on the superbike here."
Leon Haslam:
Bike: BMW S 1000 RR
"We mainly worked on the electronics, just trying to dial it in. We also focused on setting up the chassis to get a base set-up, because in the hot conditions the bike behaves very differently. We had a few issues but we are making progress with the bike. Certainly you always want to go faster and make things happen quicker. But we got in a lot of testing, which is good, and are definitely improving. I am very confident the team will give 100 per cent and that it should be good.
"I am just looking forward to the next test in Phillip Island. This is a track where we also race, so we know what lap times we should be doing. It will definitely be a good guideline for us. And then I cannot wait until the season starts. Testing is one thing but racing is another. All you want to do is go out there and race. It is not long to wait, just one more month. Also physically I feel very good
and I have my trainer coming over to Australia for a couple of weeks more before the race."