Fashion designer Marcel Ostertag and
photographer Markus Hofman meet the BMW World Superbike
Feb 1st, 2010 - Top fashion designer Marcel Ostertag recently got to grips with the new BMW S 1000 RR for a photo shoot with a twist. Clad in Ostertag's creations, model Eva Maria Lutz brought the iconic motorcycle to life in a series of images that emphasise the beauty of both the clothing and the machine.
German designer Ostertag is no stranger to photo shoots. Having previously worked with the likes of Paul Smith, Dunhill and Burberry, he has since developed his own label. Ostertag's creations have stunned the fashion industry and the rising star has even been credited with redefining German fashion. Photographs of his work have appeared in countless fashion magazines across the world.
The 30-year-old from Berchtesgaden returned to Germany after graduating from the University of Arts in Central St Martins College, London with a first prize for the best menswear collection. After developing his own label, Marcel presented his work at the Lancome Colour Award and at the Victoria and Albert Museum in London, being the first menswear designer ever to have received this privilege. His reputation has gone from strength to strength and resulted in the opening of his first store in Vienna in 2006, followed by a second, in Munich. Marcel's style has developed to become unique and irrepressible – qualities which made a collaboration with the S 1000 RR for a recent photo shoot a natural step.
All of Marcel's collections are created by a small, close team in a studio in the 'Glockenbach' quarter in Munich's city centre, where many artists and creative businesses can be found. Importantly, the production of his hand-made clothing is also carried out in Germany, and Marcel invests a lot of time in small details and in research, often visiting various countries, fabric fairs and vintage markets with his team to gather inspiration, which can be found in the city, in nature and even within the family. All these different influences help bring the Ostertag collection to life and give it that special quality that makes catwalks, image galleries and boutiques shine.
His refreshing style certainly impressed BMW Motorrad and a project between the two parties was arranged. Although it's one of the most technologically advanced motorcycles ever produced, the S 1000 RR has gained praise from the international motorcycle press for its revolutionarily sleek, asymmetric design. It's this triumph in design that made the S 1000 RR and Ostertag a match made in heaven. To complete the picture, Markus Hofmann – who perhaps understands the S 1000 RR better than any other photographer – was tasked with producing the stunning images that would be sent to motorcycle and fashion magazines across the globe including Fashion Today, Vogue, Maxim and OK!.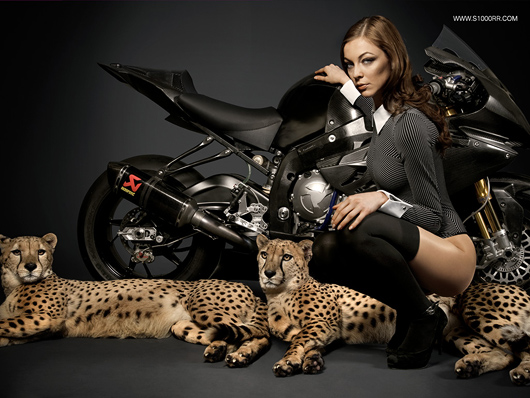 Hofmann is renowned for his work with animals, so it was no surprise that his most recent shoot, with the BMW S 1000 RR, produced some equally spectacular results! Hofmann produced a series of images which accentuate the design of BMW Motorrad's first ever supersports bike.
The German has worked with BMW Motorrad on several previous projects, including the infamous S 1000 RR 'cheetah' shoot in 2009. Despite working with the 1000cc machine several times before, Hofmann is still bowled over by its engineering. "I believe I've photographed the S 1000 RR four times now, however it's still an amazing experience," he says. "Each time, the only thing I'd do differently with the shoot would be to take the bike home with me!"
Another recent BMW endorsed shoot saw Hoffman shooting with Troy Corser's factory S1000RR World Superbike in an aircraft hanger with 4 beautiful models from a top Munich model agency. Click on any image to go BIG.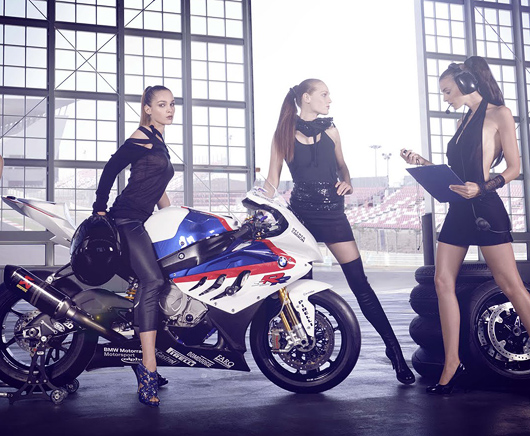 And if the BMW S1000RR tickles your fancy check out the new website: http://www.bmwplanetpower.com

However, we are partial to our own photo (below) of Troy Corser's factory BMW S1000RR World Superbike with Calendar Kitten Sabella Shake featured in the upcoming 2011 Fast Dates Calednar available July 1st.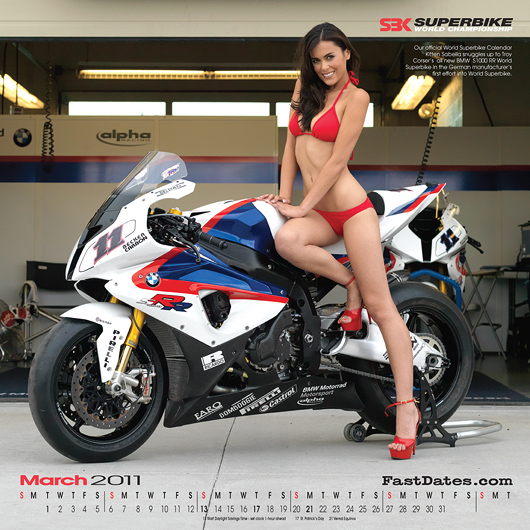 ---
Brit Rob Haslem will spearhead the Alstare Suzki factory squad.
2010 Hannspree World Superbike Championship
World Superbike Top Guns Set for Final Test
before Phillip Island season opener next weekend
Phillip Island, Australia Friday 19 February 2010 - A virtually full grid of SBK competitors line up at Phillip Island for the final official pre-season test of the 2010 season, starting Sunday 21 and ending Monday 22 February.

Phillip Island is a classic circuit in any regard, and has always been a popular test circuit for European-based teams in the winter months. The Victorian track's 4.445km length contains virtually every kind of corner, but the emphasis is on fast cornering and changes of elevation. It has been the scene of some all-time great SBK moments, with almost every rider including this track in his or her top three favourites for pure enjoyment. As a test of rider and machine, it has few equals.

All the top forces in the SBK class will be present for the Phillip Island tests, plus the vast majority of the privateer riders, in what should be an excellent indication of how race weekend may well turn out.
All seven competing manufacturers will have their highest calibre artillery and troops loaded in the breech at this test, with Aprilia's duo of Max Biaggi and Leon Camier leading the alphabetical run-down of SBK combatants. Tellingly, for the first time since arriving in WSBK racing in 2007, Biaggi starts one season with the same manufacturer he finished the previous season with.

BMW, with only two factory riders last year, have no fewer than four pilots on the S1000RR. Returning official riders Troy Corser and Ruben Xaus, in the BMW Motorrad Motorsport team, are now joined by privateers Reitwagen BMW, with their pairing of Andrew Pitt and Roland Resch. The latter have been in Australia acclimatizing to their machines for some time now.

Six Ducati riders will show themselves at the Phillip Island tests, the factory Ducati Xerox pairing of Noriyuki Haga and Michel Fabrizio, the Althea duo of Shane Byrne and Carlos Checa, plus lone entries from DFX (with Lorenzo Lanzi) and Pata B&G racing (Jakub Smrz). All of these riders should be on podium capable machinery once again in 2010.

Honda is well represented at the tests, although the injured Broc Parkes (ECHO CRS Racing) will miss his home-circuit practice, and the race itself, after suffering a training injury. Proven race winners Jonathan Rea and Max Neukirchner are both keen to test again for the Hannspree Ten Kate Honda team, while Vittorio Iannuzzo (Squadra Corse Italia Honda Garvie Image) takes his second year steps with Honda again.

Kawasaki will be at full strength, as the official Kawasaki Racing Team makes its way down under with Tom Sykes and local lad Chris Vermeulen. In addition, the Pedercini Kawasaki team will be present with Matteo Baiocco and US rider Roger Lee Hayden.

Two top level Suzuki riders are in town for testing as well, Leon Haslam and Sylvain Guintoli (Team Suzuki Alstare), with Haslam in particular having been outstandingly quick in previous test outings this winter.


Alphabetically last, but by no means least, Yamaha bring two top talents to testing as well, double World Champion James Toseland and current Supersport World Champion Cal Crutchlow. Note that James's No. 52 bike (below) gets the latest and more expensive Ohlins non-resevoir MotoGP forks, signifying the former World Suerbike Champion has lead status on the team. Click to go BIG.
The Yamaha Sterilgarda World Superbike Team unveiled their new livery last week for the 2010 racing season. The team launched the new design on location at the Sterilgarda headquarters in Castiglione delle Stiviere to an audience of international journalists and sponsors.Both two-time World Superbike champion Toseland and reigning World Supersport champion Crutchlow have the potential to fight for the championship title this year.
New racing developments to the 2010 bike based upon the production crossplane crankshaft R1 include: Increased Power – Max engine power increased by 8hp, considerable power benefits over the full rev range.
• Weight reduction – Overall bike weight reduced by 3kg without losing the electric starter.
• Different radiator shape – For increased cooling capacity and also to reduce drag.
• Different fuel tank – Now made entirely from carbon fibre with greater capability and lighter.
• Re-designed bottom fairing – Narrower design for less drag, design allows for easier heat dispersal
• New exhaust system – For increased power in the middle of the rev range.


The action in testing is set to be intense and closely fought with so much at stake only a few days afterwards, as the 13-round, 26-race, championship gets underway on Sunday 28 February.

Supersport riders also getting set to test
The Supersport World Championship riders will also be lapping Phillip Island in testing between 21 and 22 Feb, with the entry led by four of the top five riders in the 2009 final rankings. Championship-runner up Eugene Laverty (Parkalgar Honda) is out to keep 2007 Champion Kenan Sofuoglu (Hannspree Ten Kate Honda) and Joan Lascorz (Kawasaki Provec Motocard.com) behind him after topping recent tests at Portimao in Portugal.

2002 World Champion Fabien Foret rides for Kawasaki Lorenzini by Leoni in 2010 and as a race winner last year he is looking to these test as a way to turn his new machine into a podium challenger, sooner rather than later.

Comeback 'kid' Sebastien Charpentier (Triumph BE1 Racing) is one of four riders on Triumphs this year, including Briton Chaz Davies, American Jason DiSalvo and Spaniard David Salom. Each will test in Australia.

Katsuaki Fujiwara (Kawasaki Provec Motocard.com) is a race winner in this class, as is Massimo Roccoli (Intermoto Czech Honda) and these riders will be joined by new Supersport hopeful Gino Rea (Intermoto Czech), who moves up after winning the European Superstock 600 Championship last year.
Michel Fabrizio was quickest in official pre race tests on the on the factory Ducati 1198R

Fabrizio, Privateer Ducatis Riders record top Phillip Island SBK times
Phillip Island, Monday 22nd February 2010 -After four tests sessions over two days, Michel Fabrizio posted the quickest time of all at the official pre-season tests at Phillip Island, a 1'31.650, set on the final morning on his Ducati Xerox machine. Shane Byrne (Althea Ducati) was second quickest, on a 1'31.662, while Jakub Smrz (Pata B&G Ducati) was one of the riders to improve in the final session, taking his Ducati to third best time, only 0.030 seconds from Fabrizio.

Fastest rider on day one, Carlos Checa (Althea Ducati) was fourth overall, while the first of the four-cylinder riders, Jonathan Rea, was fifth in the combined rankings, having set his personal best time this afternoon on his Hannspree Ten Kate Honda. The top ten on combined times was rounded out by Noriyuki Haga (Ducati Xerox), Leon Haslam (Suzuki Alstare), Max Biaggi (Aprilia Alitalia Racing), Leon Camier (Aprilia Alitalia Racing) and Max Neukirchner (Hannspree Ten Kate Honda).

Ruben Xaus was top BMW rider, 11th, and the fastest Yamaha man was James Toseland, 12th. Troy Corser (BMW Motorrad Motorsport) proved quickest of the local riders on show, one place ahead of Lorenzo Lanzi (DFX Corse Ducati) who set 14th best time. Sylvain Guintoli (Suzuki Alstare) was 15th in a field of 24, and top Kawasaki rider was local man Chris Vermeulen, who took his machine to 16th place.
The top 20 riders were within just over two seconds of each other.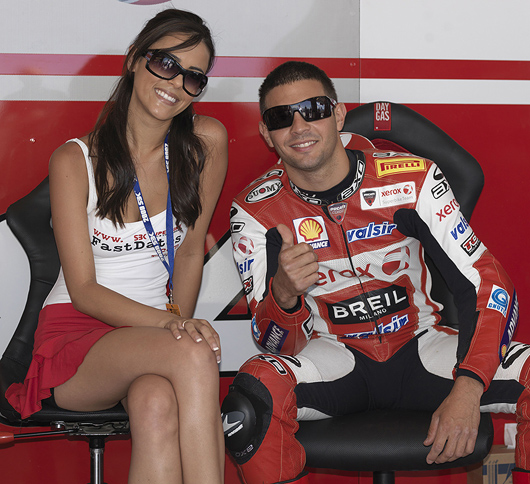 This could be Michel Fabrizio's year in World Superbike, Fast Dates Calendar Kitten Sabella agrees.
Michel Fabrizio: "I'm satisfied with the lap times because we were consistently fast. I found good race pace with one of the tyre compounds in particular and this bodes well for the weekend, but the result will very much depend on the weather. There are several fast guys here, so it will undoubtedly be a tough race weekend, as well as a hard-fought championship. It's a difficult challenge but I'm ready to face it."

Shane Byrne: "We had a bit of a problem in the afternoon session but it was good to make a fast time this morning. It was a little bit disappointing to get pipped this afternoon. But it is only a test so it is not the end of the world. It's very positive for the team to have both riders high in the rankings going into next weekend. We can't be too upset to finish second today by only a small margin."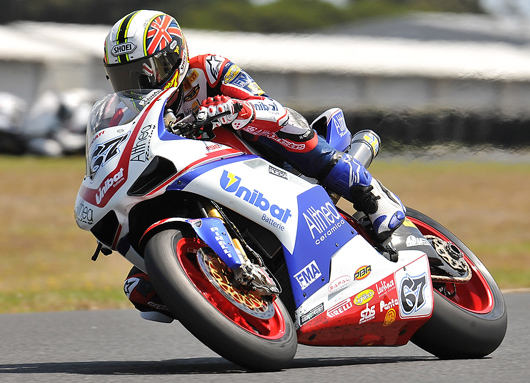 Shane Byrne on the Althea Ducati

Superbike Times: 1. Fabrizio M. (ITA) Ducati 1098R 1'31.650; 2. Byrne S. (GBR) Ducati 1098R 1'31.662; 3. Smrz J. (CZE) Ducati 1098R 1'31.680; 4. Checa C. (ESP) Ducati 1098R 1'31.959; 5. Rea J. (GBR) Honda CBR1000RR 1'32.175; 6. Haga N. (JPN) Ducati 1098R 1'32.247; 7. Haslam L. (GBR) Suzuki GSX-R1000 1'32.279; 8. Biaggi M. (ITA) Aprilia RSV4 1000 F 1'32.474; 9. Camier L. (GBR) Aprilia RSV4 1000 F. 1'32.621; 10. Neukirchner M. (GER) Honda CBR1000RR 1'32.691; 11. Xaus R. (ESP) BMW S1000 RR 1'32.714; 12. Toseland J. (GBR) Yamaha YZF R1 1'32.781; 13. Corser T. (AUS) BMW S1000 RR 1'32.819; 14. Lanzi L. (ITA) Ducati 1098R 1'32.830; 15. Guintoli S. (FRA) Suzuki GSX-R1000 1'32.869; 16. Vermeulen C. (AUS) Kawasaki ZX 10R 1'32.870

Lascorz tops Supersport times
Spanish rider Joan Lascorz (Provec Motocard.com Kawasaki) headed the field in the middleweight division at Phillip Island, securing the fastest lap of the tests in this morning's session, with a 1'34.374.
Only one rider improved his best time in the afternoon sector, as track conditions deteriorated due to high winds and a drop in temperature right at the end of the day.

Kenan Sofuoglu (Hannspree Ten Kate Honda) was second in the rankings, 2009 Championship runner-up Eugene Laverty (Parkalgar Honda) was third and Sofuoglu's team-mate Michele Pirro fourth.
Sebastien Charpentier (Triumph BE-1) proved to be in fine form in his championship return, going eighth from 17 riders after two days of testing. He was the fastest Triumph rider at the tests.

Supersport Times: 1. Lascorz J. (ESP) Kawasaki ZX-6R 1'34.374; 2. Sofuoglu K. (TUR) Honda CBR600RR 1'34.691; 3. Laverty E. (IRL) Honda CBR600RR 1'34.753; 4. Pirro M. (ITA) Honda CBR600RR 1'34.793; 5. Fujiwara K. (JPN) Kawasaki ZX-6R 1'34.994; 6. Foret F. (FRA) Kawasaki ZX-6R 1'35.060; 7. Roccoli M. (ITA) Honda CBR600RR 1'35.379; 8. Charpentier S. (FRA) Triumph Daytona 675 1'35.735
---
1991-1992 World Superbike and 1993 AMA Superbike Champions Doug Polen and Eraldo Ferracci. Photo curtesy
SBK World Superbike.
Legendary Ducati pairing get together for a super Superbike day for Ducati 1098 Buyers
Fast By Ferracci Ducati and Doug Polen Reunite for their 20th Anniversary
Willow Grove, PA Feb 4th, 2010– Twenty years ago in 1991 Doug Polen and tuner Eraldo Ferracci took the racing world by storm with their first of 2 World Superbike Championshp wins, followed by the 1993 AMA Superbike title, and to celebrate the anniversary the pair are offering a taste of what made them so successful to Ducatisti.


Above: Jim Gianatsis photographed Doug Polen's 1993 AMA Superbike Championship winning Fast by Ferracci Ducati 888 at Sears Point Raceway that year with beautiful Paula Narez in Doug's race leathers for the 1995 Fast Dates Calendar. Doug raced the same and similar Ferracci 888 Superbikes to take the 1991 and 1992 World Superbike Championships.
In celebration of his long and successful history with Ducati, renowned race manager and tuner Eraldo Ferracci is offering 20 fans a unique and exciting opportunity. The first twenty individuals to purchase a new 2010 Ducati Superbike from Fast By Ferracci from now until March 31, 2010 will not only enjoy a free track day on August 16th at New Jersey Motorsports Park, but will receive VIP treatment including having the legendary tuner and Ducati Hall of Fame member as their personal technician for the day.

During this event, Ferracci will be reunited with three-time Superbike Champion and fellow Ducati Hall of Fame member Doug Polen, who will be the riding coach for the Fast By Ferracci VIP's. In their time Ferracci and Polen proved to be a virtually unbeatable combination in Superbike racing. Twenty individuals will have the rare opportunity to benefit first-hand from their expertise.

"I'm looking forward to the event and spending time with Doug," said Ferracci. "With all the memories coming back to me I'm getting pretty excited myself! We are going to have some fun come August!"

The VIP's will also enjoy dinner with these two legends on the evening before the track day. Those familiar with Ferracci know that the menu will include entertaining stories, bench racing, and technical insight.

To purchase a 2010 Ducati Superbike and take part in this track day of legends, visit Fast by Ferracci in Willow Grove, PA. by March 31st. Fast by Ferracci is open Tuesday through Friday from 9:00 am to 6:00 pm and Saturday from 9:00 am to 3:00 pm. For more information and directions, call us at (215) 657-1276 or visit us online at www.ferracci.com.
---
New $77,500 Vyrus 987 C3 V4 Superbike
February 1st - Italian motorcycle manufacturer Vyrus recently revealed its latest piece of rolling superbike sculpture, the 987 C3 V4 naked superbike. The machine is has a better power to weight ratio than Suzuki's Hayabusa, Ducati's Desmosedici RR or Kawasaki's ZZR1400. The new 4V revealed here is powered by Ducati's latest 170hp 1198cc Superbike engine and is the the lightest and most powerful of four Vyrus variants.
The base model 984 C3 2V comes with a 100 bhp two valve 1000DS air-cooled Ducati engine, weighs just 150 kg (a MotoGP bike weighs 148 kg) and sells for 33,400 euros (US$47,000).
Next is the 985 C3 4V, which weighs in at 157 kg, uses a 155 bhp 999R water-cooled Testastretta Ducati engine and costs 50,000 euros (US$70,500).
All new for 2010 and pictured here is the 987 C3 4V which weighs in at 155 kg/ 341 lbs., sells for a mere 55,000 euros (US$77,500) and uses the current water-cooled 1198/S (170hp) Ducati production Superbike engine producing 184 bhp with a race style exhaust system. The bike does not use a fame, but rather has lightweight billet plates bolted to the engine, to where the suspension and bodywork components are attached. All of the bodywork including the gas tank are made from carbon fibre to help reduce weight even further.
The front suspension is a single shock swingarm with center hub steering as pioneered by Bimota.
Mostly show and not much go? Despite the light weight and potent power output, the Vyrus 983 is 30 pounds too light to race in a sanctioned Superbike class, the lack of a fairing reduces its top speed significantly, and the awkard sideways radiator placement without an air scoop and fans make the engine prone to overheating if ridden too slow or too fast.
Also claimed to be available is range-topping 987 C3 4V Supercharged which takes the 987 C3 4V and adds a supercharger for 10,000 euros more, just three kilograms more weight at 158kg/348 lbs, and 27 bhp for the title of being on of the world's the world's fastest production motorcycles.
---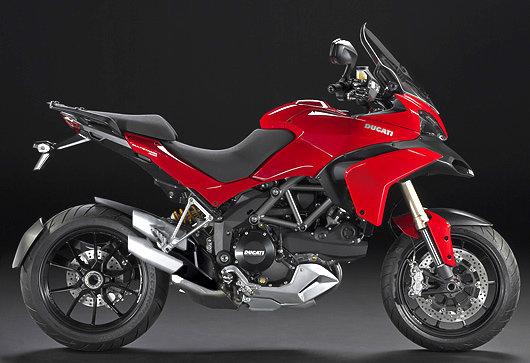 Mutastrada 1200 Arrives with more 'Strada' Between Major Services
February 2010 - With the arrival of the new Multistrada 1200, Ducati will reach a significant milestone in the company's engineering history by extending the periods between major services on the new model to an owner-friendly 24,000km (15,000 miles). Doubling the mileage between valve clearance inspection has been made possible with the introduction of a new valve seat material combined with improved combustion efficiency and temperature management designed into the Multistrada's new Testastretta 11° engine.

So called because of its minimised 11° of 'valve overlap' - the interval of crankshaft rotation during which both the intake and exhaust valves are open at the same time - the new Desmodromic power plant not only transforms the world championship-winning 1198 Superbike engine configuration into a super-smooth 150hp motor for sport touring, but also improves fuel efficiency, emissions and cost of scheduled maintenance.

First revealed at the Milan International Motorcycle Show in November 2009, the Ducati Multistrada 1200 combines innovative design and unprecedented technology to unleash a four-bikes-in-one concept. Sport, Touring, Urban and Enduro riding modes now enable a customisable riding experience separated by just one click. The ground-breaking design makes instant adjustment to power and torque delivery in addition to electronic adjustment of suspension settings and traction control to transform the Multistrada 1200 to meet the rider's needs, and not the other way around.

Arriving in Ducati showrooms from early 2010, the 189kg (417lb) Multistrada 1200 is offered with optional ABS, while the flagship Multistrada 1200 S presents ABS and Ducati Electronic Suspension by Öhlins as standard equipment. The 1200 S is available in 'Sport edition' with specific components in carbon fibre or 'Touring edition' with side luggage, heated grips and centre stand. More in New Bikes
---
| | |
| --- | --- |
| Click to Order Now from Amazon.com! | |
Hot off the Presses!
New 2009-2010 World Superbike and Motocourse Yearbooks
If you are a real roadracing enthusiast, here's the next step in your library collection, the official 2009-2010 season roadracing annuals from SBK World Superbike and Motocourse. Both annuals are beautiful covetable quality books providing exciting race-by-race coverage in story and spectacular photography of the just completed 2009 Championships, along with rider and bike features, and a preview of the upcoming 2010 season.
The Motocourse Annual covers both MotoGP and World Superbike, as well as the Superbike Championships in top countries like Britain and the USA. While the Superbike Yearbook only covers World Superbike, it is our favorite of the two as it includes technical photo features of all the top factory bikes, a feature of the new World Champion which this past 2009 season was American Ben Spies, and it has great articles by World Superbike Press officer Julian Thomas.
Also Available! 2009 Ducati Corse Yearbook


Produced by the Ducati factory in Italy, this is the complete account of the Ducati Corse factory race teams' 2009 season in both World Championship MotoGP and World Superbike. Get a detailed look at the factory GP09 race bikes and riders Casey Stoner and Nicky Hayden in MotoGP, and the factory 1198R with riders Noriyuki Haga and Michel Fabrizio. Complete race by race coverage of the season with all the best team media photography. A must have for any Ducati enthusiast.
---
There's more! Go to Pit Lane News Previous Page

Also Visit: Fast Dates Calendar News • Iron & Lace Calendar News
Calendar Girl News • Meet the Models • Paddock Garage

Calendar Kittens, Paddock Garage, Screensavers, Iron & Lace Garage




MotorcycleSuperstore.com
Some of our Calendar Kittens can also at Playboy's website...


FREE! New Met-Art Model Galley Updated Daily - Stop Back Each Day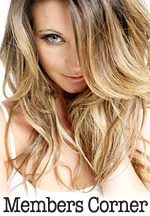 Hot Bikes, Sexy Kittens
Your Exclusive Grid Pass
also includes....
---
MotoGP Official Test at Sepang, Malaysia
Preview
Tuesday Feb 23rd - Three weeks after the first official test of the year at the Sepang International Circuit the MotoGP riders will return to the Malaysian track this week to carry on with the developments of their respective prototypes, ahead of the start of the World Championship season in Qatar on April 11.
Scheduled for three days from February 24-26 the opening day on Wednesday will be for test riders only, with Thursday and Friday offering valuable time for the team riders to further the customisation of their 2010 machines.
Valentino Rossi set the standard at the first test with the only sub-2'01" lap of the test on his M1, and the Fiat Yamaha rider and reigning World Champion will again be working on new aspects of the setting on his bike. His team-mate Jorge Lorenzo will not be testing however as he continues his recovery from a hand injury sustained in a training accident.
Casey Stoner was pleased with the reaction of the new engine in the Desmosedici GP10 of the Ducati Marlboro team, as was team-mate Nicky Hayden, and the duo will again focus on finding their comfort zones. Repsol Honda's Dani Pedrosa was happy with his RC212V after the first test and both he and team-mate Andrea Dovizioso will maintain their acclimatisation to the bike.
Rizla Suzuki will have their new GSV-R engine for Loris Capirossi and Álvaro Bautista to test, and Monster Yamaha Tech3 pairing Ben Spies and Colin Edwards will look to build on what was a pleasing opening test on their M1 machines. Pramac Racing's Aleix Espargaró and Mika Kallio will have their second rides on the GP10, and Marco Melandri (San Carlo Honda Gresini) and Randy de Puniet (LCR Honda) will both persist with the RC212V.
Hiroshi Aoyama (Interwetten Honda MotoGP), Héctor Barberá (Paginas Amarillas Ducati) and Marco Simoncelli (San Carlo Honda Gresini) will all gain more important experience ahead of their debut seasons in the premier class.
Jorge Lorenzo injures hand in training accident
Feb 12th - Fiat Yamaha Team rider Jorge Lorenzo has undergone surgery in his right hand following an accident whilst training near his home in Barcelona yesterday, Thursday 11th February.
The 22-year-old was riding his motocross bike at the practice course near Montmeló during a routine training session as part of his pre-season preparation. He fell in a slow corner, doing approximately 30km/h, and hurt his right hand as he landed.
He was taken immediately to the Capio Hospital General de Catalunya and found to have a fracture at the base of the first metacarpal and a displaced thumb. Dr. Augusto J. Casanovas made an open reduction and osteosynthesis with a small titanium plate. Lorenzo will require hand protection for four to six weeks.
The Spaniard is leaving the hospital this morning and will return to his home in Barcelona to recuperate. He will not participate in the next Sepang test but he is expected to make a full recovery in time for the final pre-season test at Qatar in March.
---
World Premier!
2010 FastDates.com Calendars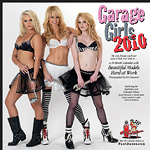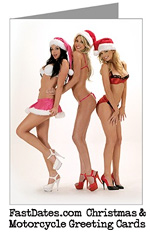 SI Swimsuit 2010 Magazine
Click to Order


Sports Illustrated
Swimsuit Calendars!
---
Suzuki Alstare Announces Viru Beer as New Sponsor
Team Suzuki February 19th -Team Suzuki Alstare has signed an agreement with a new sponsor, Viru, for the 2010 World Superbike Championship.
Viru is an Estonian beer and is distributed by the Italian company Biscaldi Group, with whom Alstare has worked with on many SBK operations in recent years.
Viru is a fresh-tasting 5% Pilsner beer and is produced in a unique octahedral shaped bottle, whose design is said to be based on the famous churches and towers of old Tallin, Estonia's capital. The beer is made from highest-quality barley from the pure grain fields of Lithuania and hops from the Czech Republic in the university town of Tartu.
Viru is a premium quality beer and perfectly fits the dynamic image of Team Suzuki Alstare.
Pietro Biscaldi from the Biscaldi Group said: "We are very happy to be involved with Team Suzuki Alstare because they are such an important team in the Superbike World Championship. We are looking forward to supporting them and fighting for the title this year."
Team Suzuki Alstare is also happy to announce that Dark Dog will continue to be onboard this year, alongside their other current long- standing technical partners. All are optimistic about the season ahead, particularly after the superb performances of Leon Haslam and Sylvain Guintoli in this year's tests. Both Leon Haslam and Sylvain Guintoli are already fired up about their prospects this year and will be going all- out for the title right from the first race of the year.
25th Anniversary of
the Suzuki GSXR
Stop by the Suzuki of Great Britain website for a look at the 7 Generations of the GSXR Superbikes since they were first introduced in 1985. Suzuki GB is also selling a 2010 Limited edition commerative GSXR750, complete with a track day at Brands Hatch.
www.imgsx-r.com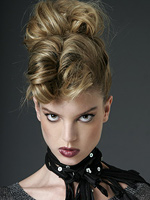 Calendar Kitten Apple
Tests the new
Roehr Harley Superbike!


KTM RC8R



Aprilia RSX1000


Kawasaki Z1000
---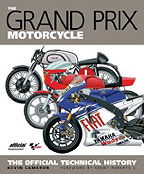 Kevin Cameron's
New Book!
by America's Favorite
Motorcycle Technical Guru
---


Just announced!
Calendar Show Debute
July 18th 2010
of Recording Star
Singer / Songwriter
Sara Haze!
This exciting new Soulful Pop Rocker will knock your socks off!

Click to hear and order Sara's latest CD!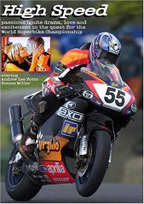 High Speed - the Movie
The best motorcyce racing movie ever made! Filmed on location at World Superbike, this an exciting romantic drama staring beautiful actress Sienna Miller.


Erotica Archives
FREE New Model
Galley Updated Daily
Warning Contains Nudity
---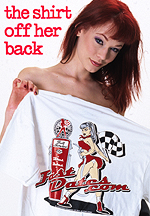 Order the Official
FastDates.com &
LA Calendar Bike Show
T-Shirts!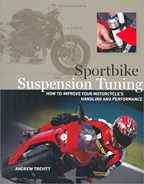 World's fastest motorcyclists headline 22nd Annual AMA Motorcycle Hall of Fame Museum Breakfast at Daytona
PICKERINGTON, Ohio -- What's it like to ride in the cockpit of a streamlined motorcycle at more than 367 mph for 30 seconds? What's it like to work at building the machine capable of such a feat for 30 years?

The American Motorcyclist Association (AMA) is pleased to announce that fans of motorcycling can go straight to the source for the answers to both questions at the 22nd Annual AMA Motorcycle Hall of Fame Museum Breakfast at Daytona this March 5.

The guests of honor at the fundraising event will be the world's fastest motorcyclist, Chris Carr, and the builder of the world's fastest motorcycle, Denis Manning. The current land-speed record holders and AMA Motorcycle Hall of Famers will be on hand to talk about their feat and answer attendees' questions.

Held on the Friday following the second race of the AMA Pro Flat Track doubleheader at the new Daytona Flat Track facility where Carr will begin his 26th year of competition in that discipline, the AMA Motorcycle Hall of Fame Museum Breakfast at Daytona will be from 8-10:30 a.m. at the Hilton Daytona Beach Oceanfront Resort, 100 North Atlantic Ave., Daytona Beach, FL 32118.
Tickets are $49 per person prior to Feb. 15 and $55 at the door. For ticket information, call (800) AMA-JOIN and ask for extension 1234
AMA Pro Racing Announces Daytona 200 Purse, Schedule and Entry Extension to bolster meager entry list
DAYTONA BEACH, FL (February 5, 2010) - AMA Pro Racing and the Daytona International Speedway are pleased to announce the comprehensive purse structure and schedule of events for the March 3-5 Daytona 200 Week at the world famous Daytona International Speedway.

The $225,000 total purse features an enhanced payout for the premier AMA Pro Racing National Guard American SuperBike class that will feature two races this year, the first of which will be on Thursday, March 4th and the new, second race on Friday, March 5th. The two 15-lap races will feature purse payouts being paid from 1st to 15th place.

The historic Daytona 200 AMA Pro Racing Daytona SportBike presented by AMSOIL race will be once again held under the lights on Friday night, March 5th. The 57-lap race will feature prize money for 1st through 20th place with $20,000 going to the winner of this prestigious event as well as a place in the history books joining many of the greatest names in motorcycle racing.

The 2010 Daytona 200 Week will also see two AMA Pro Racing SuperSport races. The first 12-lap race will be Thursday, March 4th and the second 12-lap race will be Friday afternoon, March 5th. These races are sure to be exciting as the AMA Pro SuperSport Young Gun riders go up against more experienced local AMA Pro Racing Top Gun riders.

Other features of the event include the always popular Thursday, March 4th rider autograph session and the many fan-friendly activities around Daytona International Speedway.

Also announced today is the extension of the registration deadline for the Daytona 200 Week events. The deadline for entering the event is now February 12, 2010.

A full breakdown of the purse, complete schedule and the registration information are accessible in www.AMAProRacing.com's Competitor Information amaproracing.com/competition
Larry Pergam Returns with Foremeost Insurance Ducati in 2010 AMA Superbike
Feb 5th - Team Foremost Insurance / Pegram Racing Ducati is proud to confirm its participation in the upcoming 2010 AMA Pro Racing American Superbike Series.

In 2009, after winning three AMA superbike races, the team finished fourth in the final point standings. With great support from Ducati North America and Foremost Insurance, the team developed a strong foundation built around Ducati's flagship Superbike, the 1098 R.

For 2010, with even stronger support from title sponsor Foremost Insurance, team owner Larry Pegram will be at the controls of the Ducati superbike in an effort to win the American Superbike Championship.
Join the Pegram Racing Club for the upcoming 2010 AMA Pro Racing superbike season.
With support from Foremost Insurance and Ducati North America, Larry Pegram (team owner and rider) has successfully built a team around Ducati's flagship superbike, the 1098 R. Winning 3 AMA superbike races and finishing fourth overall in 2009 season point standings, the Pegram team excels at the highest level in American motorcycle road racing.

Pegram Racing Club is exclusive to the first ten members accepted. Limited access allows members the unique opportunity to experience first-hand what it takes to be part of a winning superbike team.

Members receive VIP paddock access to each race including access to the team hospitality area and pit area. Members that aren't afraid to get a little grease under their fingernails will even be put to work!

Members will also be invited to three private track days with Larry. The track days will be held at Barber Motorsports Park, Miller Motorsports Park and either Laguna Seca or Infineon Raceway.

Further benefits of membership include a complete collection of Pegram Racing gear including team shirts, pants, shorts, jackets and hats. Members will also receive discounts on Ducati products.

Larry Pegram explains "I am very exited to be able to offer the opportunity to share the behind the scenes experiences that define American superbike racing with ten enthusiasts. Pegram Racing is a team built around family and friends. The team works very hard to be successful, but we also make sure that we have a really good time at the racetrack. I am really looking forward to working with our members to improve their riding techniques at our private track days as well. Members can bring their motorcycles or we can help arrange a loaner bike for the track days."

Membership is exclusive and interested parties can got to, www.pegramracing.com and click on the join the club link, or send an email to club@pegramracing.com
AMA Racing Road Race Grand Championships part of major week of Mid-Ohio motorcycling July 12-14
PICKERINGTON, Ohio -- The American Motorcyclist Association (AMA) is pleased to announce that the 2010 AMA Racing Road Race Grand Championships will take place July 12-14, as part of a weeklong motorcycle racing extravaganza at the Mid-Ohio Sports Car Course in Lexington, Ohio. The annual amateur championship roadracing event will immediately follow the AMA Racing Vintage Grand Championships and precede the AMA Pro Racing Honda Super Cycle Weekend, presented by Dunlop Tire.
"In 2009, we made a number of changes to the program at the AMA Racing Road Race Grand Championships, and it was reflected in the attendance, flow of the schedule and satisfaction of the racers," said AMA Director of Racing Joe Bromley. "In 2010, we are going to maintain that momentum, expand our partnership agreements and deliver an even better competition experience to roadracers."
AMA racers at the AMA Racing Road Race Grand Championships vie for amateur national championships and the AMA Racing national No. 1 plates that go with them. Competitors also get to compete against some of the best amateur racers in the country on one of America's finest roadrace courses.
This year, the AMA is teaming with WERA as its operational partner for the event. In addition to AMA national recognition, AMA racers also will battle for WERA championship points in select classes, which will be detailed soon.
"WERA Motorcycle Roadracing is honored to work with AMA again in the organizing of AMA Vintage Motorcycle Days and the AMA Road Race Grand Championships for 2010," said WERA's Evelyne Clarke. "It has always been WERA's goal to further the sport of motorcycle roadracing, and participating in partnerships with AMA shows that the sport is strong and growing. We would like to educate more folks and show them that this is one of the most exciting types of racing out there."
Bromley added: "WERA is one of the country's leading amateur roadracing organizations, and they have considerable experience at the Mid-Ohio Sports Car Course. As our operational partner for the amateur vintage roadracing program that's part of the AMA Racing Vintage Grand Championships, it only made sense to work with WERA on the AMA Racing Road Race Grand Championships as well. Championship Cup Series (CCS) did an exceptional job at the last two amateur roadrace championships, and we certainly intend to work with them as well in the planning and growth of this event in the future."
Event supplemental rules and class structure will be available soon at AMARacing.com.

The AMA Racing Road Race Grand Championships are the country's premier amateur roadracing event, awarding AMA Racing national championships in a number of roadracing classes for both expert- and novice-ranked riders. Not only do riders get ample track time and an opportunity to race against the country's fastest amateur racers, but the best compete for the AMA Roadracing Horizon Award, which goes to the rider showing the most promise for success in the professional ranks.
The AMA Racing Vintage Grand Championships, which include vintage and post-vintage racing in motocross, hare scrambles, dirt track, trials and roadracing, are part of AMA Vintage Motorcycle Days, the country's premier vintage motorcycling destination. AMA Vintage Motorcycle Days features North America's largest vintage motorcycle swap meet, motorcycling seminars, bike shows, demo rides of new models.