Order New FastDates.com Calendar Christmas & Greeting Cards!
Give your sportbike friends the best Christmas ever! Send them the new FastDates.com Holiday Card to help spread some cheer! Featured on the card our Santa's Kitten Helpers Sabella and Rachel who are featured in the new 2010 Fast Dates World Superbike Calendar. Talk about our Kittens being naughty and nice, Christmas couldn't get any better than this! Order Now!
Greeting Cards are available in the FastDates.com CafePress Store.
---
Above: Jamie Jungers straddles Max Biaggi's Sterligarda Ducati 1098RS in the 2010 FastDates.com Calendar.
Jamie looks surprisingly similar to Tiger's wife Elin.
Calendar Kitten Jamie Jungers revealed
as the latest liaison in the on going Tiger Woods sex scandal
Los Angeles, CA, Dec 6th - The FastDates.com Calendar website received a phone call this Saturday morning from the New York Post newspaper looking to secure photographs for a breaking news story in their Sunday edition of model Jamie Jungers. The Post told us they had discovered that Las Vegas based model and our 2010 Fast Dates Calendar Kitten Jamie was now the 4th girl to be revealed to have had an affair with billion dollar golfing sports icon Tiger Woods! A Goggle search for Jamie's name had brought the NY Post to our website.
Just 10 days earlier on Thanksgiving night at 2:30 am in the morning, Tiger Woods began receiving world wide news coverage when he crashed his Cadillac Escalade in front of his house in an upscale gated community in Florida while possibly being chased by his beautiful Swedish wife Elin Nordegren, the mother of their 2 children, who was chasing him from the house with a golf club, breaking out the windows in his SUV as he tried to get away. In the days that followed it come to light that Tiger had been having ongoing secret affairs and liaisons with many women over the last 2-3 years.
Our Jamie was now being revealed as the 4th girl involved in the scandal. Jamie looks surprisingly similar to Tiger's wife Elin, and may just have been the perfect out-of-town play girl replacement for Tiger while wife Elin was left home pregnant and tending to the babies.

Former Swedish swimsuit model,
now Mrs Tiger Woods, Elin Nordegren


Tiger Woods likes scoring on and off the gold course.
Tiger spent much of his away time from home, traveling on the pro golf tour and stopping over in Las Vegas to party in Sin City's most exclusive clubs where he was given full access to the VIP lounges and the most beautiful models and celebrities who could get behind the velvet robes to meet and party with him. In this case "What Happens in Vegas, Stays in Vegas" was not to be. And now Elin is looking to take Tiger for the most expensive divorce or prenuptial settlement in every, reportedly up towards $80 million.
Jamie Jungers is revealing that her affair with Tiger Woods lasted two years. Jungers, a beautiful 26-year old blonde model from Las Vegas, has made a deal to tell her story to a British newspaper. Jungers' affair with the golfer fit the pattern of Tiger's extra-marital dalliances, with the relationship spanning two years but contact sporadic. Jungers is a look alike for Woods' wife Elin. Jungers met Tiger in Las Vegas and their romantic hookups took place in several different cities, with Tiger arranging for him to meet her.
Fast Dates Calendar photographer Jim Gianatsis met model Jamie at the 2008 Miller Motorsports, USA, World Superbike race where we hired and photographed her with 3 other models that weekend for the new 2010 Fast Dates World Superbike Calendar. Jamie is featured in 6 photos in the Calendar.
Look for our exclusive Fast Dates Calendar pictures of Jamie in the New York Post newspaper beginning on Sunday December 6th going out to 700,000 readers and on the www.NYPost.com website.
• You can read about our Fast Dates Calendar shoot with Jamie in Fast Dates News July-August 2008
• Order Jamie's 2010 Fast Dates Calendar
Our 2010 Fast Dates Calendar Kittens were, from left to right, Pirelli girls Lauren Brooke and Jamie Jungers, Hannspree girls Shona Kay and Kami Wilson, here with World Champion Troy Bayliss's Ducati 1098F08 Superbike.
CLICK to GO BIG
---
| | |
| --- | --- |
| Click to Order Now from Amazon.com! | |
Hot off the Presses!
New 2009-2010 World Superbike and Motocourse Yearbooks
If you are a real roadracing enthusiast, here's the next step in your libarary collection, the official 2009-2010 season roadracing annuals from SBK World Superbike and Motocourse. Both annuals are beautiful coffe-table quality books providing exciting race-by-race coverage in story and spectactular photography of the just completed 2009 Championships, along with rider and bike features, and a preview of the upcoming 2010 season.
The Motocourse Annual covers both MotoGP and World Superbike, as well as the Superike Championships in top countries like Britian and the USA. While the Superbike Yearbook only covers World Superbike, it is our favorite of the two as it includes technical photo features of all the top factory bikes, a feature of the new World Champion which this past 2009 season was American Ben Spies, and it has great articles by World Superbike Press officier Julian Thomas.
---
The Sport Edition "S" Verison with Carbon Fibre and Ohlins Suspension, 150 hp and just 450 pounds wet, anti-lock brakes, traction control and electronic ride height. Awesome!
Click any picture to go BIG

New Ducati MULTISTRADA 1200
Ducati Intoduces at EICMA the most Advanced,
Powerful, Lightweight Sport Touring Bike Ever
67th edition of the International Motorcycle Exhibition, Milan, Italy, Nove 10-15th, 2009 - As is tradition prior to the opening of the EICMA show, Ducati has officially revealed the innovations of its 2010 product range.
Dream bikes, the fruit of Italian ingenuity and creativity, and destined to become new points of reference on the international market, are ready to take the spotlight at EICMA 2009, the 67th edition of the International Motorcycle Exhibition, taking place at the Fiera Internazionale di Milano in Rho, from 10 - 15 November.
Before the unveiling of the 2010 line-up, the new Ducati Corse logo was presented to the international press, an evolution of the historic brand in the form of a new graphic, following on from the launch of the new Ducati logo at last year's EICMA show.
Claudio Domenicali, General Director of Ducati Motor Holding, then presented the many new bikes lining-up in Ducati's 2010 Model Year. - "We are present at EICMA with a series of important innovations, in accordance with our strategic industrial plan," declared Claudio Domenicali, Ducati's General Director, while presenting the 2010 Model Year. "The new Multistrada 1200 provides Ducati with an important opportunity to penetrate what is, for us, a completely new market segment, with a totally innovative concept, in terms of performance, usability and technological content. Four bikes in one, with four different riding modes, traction control and electronic suspension but, most importantly, a true Ducati, in its style, design and advanced technology, derived directly from Ducati's racing experience on tracks across the world. The Hypermotard 796 e 1100 evo, the new "Corse" liveries for the 1198 S and 1198 R, as well as countless technical and style updates, complete the 2010 line-up of which we are so proud."
All New Multistrada 1200 - THE BEGINNING
'A new biking concept'. That was the brief given to the Ducati designers when they started work on the original Multistrada. It arrived on the market in spring of 2003 and created a new and exciting segment, typical of the Bologna manufacturer. A new vision which combined sports performance with trail-blazing capabilities while providing an extremely comfortable ride and unrivalled versatility.
Initially produced with the air-cooled 1000 DS engine, which was later upgraded to 1100cc in 2006, the Multistrada immediately made a name for itself with its bold personality. Thanks to an impressive technical specification it soon became synonymous with pure riding pleasure, being equally at ease on mountain roads and motorways, ideal for long distances while agile and manageable in town.
Now, Ducati have taken the concept further, with a design that satisfies all the demands of a motorcyclist combined into one bike: a Multistrada with the emphasis on Multi, a sportbike which is powerful and fun but also easy to ride and whose first priority is safety and comfort.
The new Multistrada 1200 has arrived.

The Touring Edition "S" Verison with Ohlins Suspension, 150 hp and just 450 pounds wet, anti-lock brakes, traction control and electronic ride height. Awesome! Click to go BIG

MULTISTRADA 1200: FOUR-BIKES-IN-ONE!
Four different motorcycles, available at the touch of a button, change the fundamental characteristics of the new Multistrada 1200. Power and torque delivery, suspension settings, and traction control can be changed – even while riding – to enable the motorcycle to adapt to the needs of the rider and not the other way around. With the Multistrada 1200, Ducati introduce the concept of four-bikes-in-one with four Riding Modes: Sport, Touring, Urban and Enduro.
The Sport Riding Mode provides the rider with an adrenalin-fuelled ride, where 150hp and incredible torque delivery are combined with a sports-oriented suspension set-up. To impart precise and focussed handling like a sportbike, it also slightly reduces Ducati Traction Control intervention to level 3 for expert riders whose 'comfort zone' is closer to the limit.
The Touring Riding Mode is still programmed to produce 150hp; however, the power characteristic is designed in a touring configuration with much smoother torque delivery, but ready to respond when needed. Safety is enhanced with the most advanced ABS technology and with the Ducati Traction Control system set to level 5 (intermediate intervention), specifically intended for a stable and relaxing ride. The suspension set-up is ideal for touring, ensuring maximum comfort for both the rider and passenger.
Navigating through the urban jungle requires an even more manageable motorcycle that can be used 365 days a year, whether travelling to work or grabbing a coffee in town. Selecting the Urban Riding Modeinstantly changes the power to 100hp, and the suspension to the perfect setting for tackling the maze of city streets full of speed bumps and drain covers. The traction control level is set to 7, providing high system intervention so the rider can enjoy enhanced safety even in the most chaotic of stop-start traffic.
Should the journey aboard the Multistrada 1200 leave the beaten track, it has the capability to take off-road routes in its stride. Agile and lightweight and with high, wide handlebars, serrated footrests and specially designed tyres, the Multistrada also features an Enduro Riding Modewhich instantly transforms the bike with a smooth 100hp engine, higher suspension, and the option to disable the ABS. Traction control is reduced to the minimum of level 1 for almost no intervention.
The four-bikes-in-one concept uses three technologies which interact to instantly change the chassis set-up and character of the Multistrada 1200. Fitted as standard equipment on all versions, the electronic ride-by-wire system administers three different engine mappings to change the character of the engine, while Ducati Traction Control (DTC) uses eight levels of system interaction to enhance control. For the 'S' version, Ducati Electronic Suspension (DES) instantly configures the suspension set-up to suit 'rider only', 'rider with luggage', 'rider and passenger' or 'rider and passenger with luggage'.

New Ducati Special Editions also Introduced for 2010
2010 Special Editions celebrate the historic Ducati Corse logo change and two world titles in Superbike and Superstock. The 1198 S Corse Special Edition and 1198 R Corse Special Edition, both equipped with factory team-style aluminium fuel tanks, Ducati Traction Control and a special celebratory Ducati Corse livery, now complement the lightweight and agile 848 now in Dark colour scheme, the awesomely powerful 1198, and the high-spec 1198 S to complete the 2010 Superbike model line-up.
There are more exciting new products in the Ducati Hypermotard range that now becomes a fully-fledged family of bikes in 2010. No longer just one, but three versions, designed to suit different needs, but each with the same specific objective: to provide excitement and fun. So here is the new, agile Hypermotard 796, which joins the new and even more powerful Hypermotard 1100EVO as well as the extreme version, the as yet unseen Hypermotard 1100 EVO SP.
The new Hypermoto 1100 Evo SP gets everything in the Ducati Performance Accessories Catalog thrown at it like the Race Exhaust, Competiton Saddle, Slipper Clutch and Foot Peg Assembly and then some, like the wire spoke wheels to repalce the already lightweight forged magnesium wheels found on the S model. Click to go BIG.
Hot on the heels of its early model year 2010 launch in October, the lightweight 796 is now joined by an evolution of the 1100 model that rolls out at an incredible 7kg (15.5lb) lighter and 5hp more powerful than the original. And if further weight reduction and more punch wasn't already enough on a bike that was built to thrill, the Hypermotard 1100EVO SP pushes the limits even further with a model intended to perform on the track as well as the street.
The exciting introduction to the Monster family for 2010 are the ABS equipped versions of the 696 and 1100 (basic and S), the first time that Ducati has ever equipped the Monster family with a safety-enhancing anti-lock braking system. Other 2010 introductions to the Monster family include new exhaust guards, which feature a longer shape and provide improved heat protection. Brand new crankcases for the 696, which are an impressive 1.2kg (2.6lb) lighter and, furthermore, the user-friendliness of the controls has been improved with 4-point adjustable clutch and brake levers to suit all hand sizes.
Additionl Ducati 2010 new bike details HERE
---
Janna and Jayme get ready in makeup with a few beers for our TV shoot !
Jim Gianatsis shoots with Jayme Langford, Janna Jordan
and Taylor Taylor for new HD TV series "Doheny Models"
November 2009 - This summer I was excited to shoot with our sexy little Calendar Kitten Jayme Langford who is featured in the 2010 Fast Dates calendars Garage Girls and Iron and Lace for a new upcoming program series on the HD TV network. Produced by Robert Bennett who already produces "Bikini Destinations" and "Get Out" for the HD channel, this new show is called "Doheny Models" and is hosted by model Tyler Taylor. The show's concept is for Tyler to follow and join professional models on location for sexy photo shoots. Continued in Calendar Girl News
---
Above: Jim hanging out in the Ducati garage with World Superbike Champion Troy Bayliss and the FastDates.com Calendar Kittens.
Editor Jim Gianatsis Undergoes Prostate Cancer Surgery
Los Angeles, CA, Dec 7th 2009 - As our population continues to live longer, it is said that almost every man will develop some form of Prostate Cancer towards the end of his life. But if the prostate cancer is detected early enough through annual screening, the cancer can easily be treated, usually with full success and little chance of spreading.
This past September at my annual health checkup at Kaiser Permanente Hospital, my blood test revealed my PSA Detection Level had increased to #5 from #3 the year before, indicating the possibility of cancer. This prompted a needle gun biopsy which revealed I did have Prostate Cancer at stage T2C. The "2" indicating this was early stage, low level cancer. The "C" meaning it was spread throughout the Prostate, so the entire Prostate glad would need to be treated, either destroyed by radiation or removed by surgery. Inc case you don't know what the Prostate it, it is the gland which creates the seaman fluid which is ejaculated during sex.
I did my research on the treatments, both on the internet, visiting both the directors of Urology Radiation and Surgery at the main Kaiser Hospital in West Los Angeles. One option for early T2 diagnosis is the "Wait and See" where you put off treatment to see if the cancer worsens, particularly if you expect to die of old age or another medical condition in the next 5-10 years. But I was planning to be around for a long time, and I was already suffering the TV ad problems of an enlarged prostate and always having to pee, the "Wait and See" option left to much risk of the cancer spreading outside the prostate. Delaying the treatment for later when I was older and not able to bounce back as quickly, was not a good idea.
Of the 2 treatments for Prostate Cancer, Radiation ia not a good option for killing the prostate in place as it could damage other organs, and leaving the enlarged Prostate in place would not not resolve the urinary restriction problems. Surgery is the better choice, particularly today with the all new DiVinci Robotic Surgery which is less invasive as Radically Invasive Prostate Surgery which requires cutting open the entire abdomen.
The Robotic Surgery is done through a small 1-inch incision above your navel, with additional pencil size holes around the abdomen. The surgeon sits across the operating room at a 3-D video screen consol with computer guided controls strapped to his fingers. These in turn move the robot's surgical fingers inside your abdominal cavity, guided by an miniature TV camera. Most patients can return home from the hospital the next day.
I had the opportunity to choose the top Surgeon at Kaiser who had started the Robotic program there just 3 years ago, and had 1,000 surgeries experience. My operation went well on November 18th. My prostate was removed without any nerve damage. Unfortunately if soon became apparent that I was the rare, small percentage of people who developed surgical side complications. My entire digestive system shut down from the anesthesia, and i had severe internal bleeding in the abdomen which required by taking 3 units of whole blood over the next 3 days.
For me the expected overnight stay extended into 2 weeks including the Thanksgiving holiday. At one point I was attached up to four IV lines fee, a urinary decathiter drain, and a stomach pump tube routed down my nose. Add to that constant dry heaves and vomiting, abdominal pain and migraine headaches, and lying on my back in what soon became a very uncomfortable bed: it was 2 weeks of Pure Hell. Patricianly the night I spent 3 hours running my own stomach pump, turing the vacuum control dial into the red zone to suck out all the dead blood from my intestines.
I finally was released from the hospital and came home on December 2nd, feeling much better. But I remained on a pure liquid diet until this week where i am just now starting on soft foods. The other good outcome from this otherwise life threatening experience, besides now being cancer free, is that I have lost 22 pounds and feel so much better. A 3-week liquid and IV diet without burgers and fires will do that for you! - Jim Gianatsis
Below: Here I am in 1972 as Editor of Cycle News, testing 500cc Motocross World Champion Heikki Mikkola's Husky 360 Trans-Am bike. I raced professionally in Motocross and Roadracing with AMA Pro #100.

---
Moto Guzzi's Terblanche V12 Concept Bikes Unveiled at EICMA
Milan, Italy, Nov 10th - Moto Guzzi unveiled three V12 concepts at the EICMA Show this week. Miguel Galluzzi and Pierre Terblanche - two of the most brilliant motorcycle designers of all time - teamed up to present us with their styling exercises centred around the very essence of the Moto Guzzi brand - its legendary in-line twin-cylinder engine. The V12 prototypes have been developed around the 1,200 cc 4-valve 90-degree V-twin from Mandello, so much so that they were even named after it.
This is Moto Guzzi's tribute to the one engine that turned the "Italian eagle" brand into a myth of motorcycling and to its unique character. It is a statement of Moto Guzzi's commitment to keep developing and improving its flagship engine for the years to come.
Pierre Terblanche's prototypes stand out for the minimalist design of the aluminium casting frame embracing that true masterpiece of mechanics. The frame compact dimensions make for a simple, neat layout. Tank, saddle and tail are integrated into a monocoque structure, an unconventional example of the fine art of design combining technology, style and practicality.
The V12 models are true to the Moto Guzzi tradition and its commitment to innovation that goes back nearly 9 decades. Moto Guzzi is back to the quintessential Italian bike (so much so that all labels and indications are in Italian), a statement of style combined with technology. Rather than on performance for performance's sake, the focus is on showcasing the mechanics, on essential design, on the pleasure of owning a unique motorcycle and - of course - on riding fun, thanks to its eager engine and amazing chassis. Our two favorites incude the the:
MOTO GUZZI V12 LM: (Above in Red) This is the Italian sports bike reinvented, true to the legacy of the legend of Le Mans it is named after. This bike is for those who want an exclusive motorcycle to ogle and to own for the utmost riding pleasure. The bike provides excellent performance under all riding conditions and easy rideability for all to enjoy. Like the other two versions, the V12 LM combines luxury details (height adjustment for top fairing and handlebar) with innovative, yet well-proven components.


MOTO GUZZI V12 STRADA: (Above in Silver) that is a purist's motard, taking cues from classic enduro design and contemporary MX simplicity while keeping the focus on the mechanical details. Two unique stylings of old-made-new are the flat-faced, numberplate-style LED headlamp and the MX fuel cap with breather hose. The machine also fatures a hollowed sweeping tail. Terblanche gives a highly sculptural form that looks like it came straight off a starship. Not only did he avoid being completely cheesy, he made it amazing. Moto Guzzi's press statement calls the V12 Strada a commuter, great for two-up riding. We're not fooled. This is a hoon machine built for the oncoming Apocalypse if ever we saw one. Press statement after the jump.
The Strada is the essential bike and the most versatile model in the V12 range. Perfect for everyday commuting, comfortable for two-up riding, with perfect naked ergonomics. The touring-style handlebar is matched by the generously sized tail fairing capable of accommodating a comfortable passenger saddle. The V12 Strada sports a range of technical solutions and aesthetic details built around the Moto Guzzi twin-cylinder engine, that would have been unthinkable with a conventional engine layout. The passenger footpegs are connected to the swingarm through a linkage system and look as if they were floating in air, enhancing that sleek, uncluttered look that is at the core of the styling concept.
---
More Troy Bayliss Replica
Suomy Helmets Released
The Suomy Troy Bayliss Replica Helmet is the same helmet Troy wore when he clinched his 3rd World Superbike Championship at Portimao in 2008, his last ever race before retiring. It features pictures of Troy and the three Ducati Superbikes he won his titles on, the 1098, 999 and 996 bikes on both sides and the rear. Earlier this year Suomy released the 1st edition 1098 helmet with 1098 numbered examples that sold out immediately. They have now released the 999 Edition with 999 number examples with similar graphics, but now on a light silver background instead of the white of the 1098 Edition.
Our FastDates.com Calendar distributor Van Leuween imports these helmet which you probably will not find at any Ducati dealer. The suggested retail is $549.95. The available size range is XS thru XXL. We got the 1st Edition 1098 and love it, being a very high quality lightweight carbon fibre race helmet similar in quality and fit to an Arai RX7. The 2nd Edition is almost sold out as well, but we are guessing a final 3rd, 996 Edition will also be produced. Van Leeuwen Distributing, phone 800-333-1239 and 818-896-2200. www.vleonline.com
---
There's more! Go to Pit Lane News Previous Page

Also Visit: Fast Dates Calendar News • Iron & Lace Calendar News
Calendar Girl News • Meet the Models • Paddock Garage

Calendar Kittens, Paddock Garage, Screensavers, Iron & Lace Garage




MotorcycleSuperstore.com
Some of our Calendar Kittens can also at Playboy's website...


FREE! New Met-Art Model Galley Updated Daily - Stop Back Each Day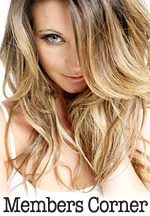 Hot Bikes, Sexy Kittens
Your Exclusive Grid Pass
also includes....
---
World Premier!
2010 FastDates.com Calendars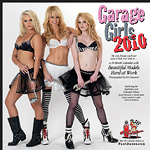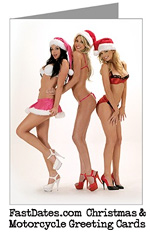 Sports Illustrated
Swimsuit Calendars!
---
Tiger's Vegas Vixen /
Fast Dates Calendar Kitten set to roll the dice with a spicy tell-all!
By SELIM ALGAR and JAMES FANELLI / NewYorkPost.com

Dec 6th - A Las Vegas stunner who works as a casino companion to high-rollers and celebrities has reportedly anted up another salacious Tiger tell-all. Jamie Jungers, 26, is set to kiss and tell about a tawdry two-year tryst with Woods.

The petite blonde, who has also worked as a FastDates.com Calendar pinup, revealed details about the affair to a British tabloid that plans to publish the story, according to Radar online. Their dalliances allegedly occurred in various cities, with Woods arranging for the hookups.

When reached by The Post yesterday, Jungers didn't deny the relationship, but was tight-lipped on details.
"I really can't talk about that right now," she said. "I'd love to give you some information, but I have a job. I have a life. I'm going to have to talk to my lawyer."

She later left her Vegas home with her lawyer, Robert Reynold, who referred questions to CrocMedia, an international firm that brokers celebrity stories.
Jungers works for Trashy Girls, a lingerie line and entertainment agency that supplies casinos with women to hang out with their high-rollers and celebrities.
Yoshimura of Japan to take on World Superbike Challenge in 2010
Team Suzuki Press Office - November 30. - Tuning specialists Yoshimura is set to enter the World Superbike Championship in 2010 using the Suzuki GSX-R1000.
The Suzuka 8 Hour World Endurance Championship-winning team will enter selected races as a wild-card entry with the aim of gathering information and technical knowledge for the next generation of Yoshimura aftermarket products.
In a statement issued by Yoshimura Japan, President Fujio Yoshimura said: "Yoshimura has been associated with motorcycle racing for nearly 60 years and we must thank the sport for the passion it has given to us, along with the fans and team sponsors who have shared the same passion for such a long time.
"Yoshimura has always put its efforts into the development of new ideas, and our challenges have created many products. Our first 4-into-1 race exhaust, which was developed during our first overseas challenge in the USA in 1971, is the one which represents our history and one that took us into a new era in racing and the street market with a wide variety of aftermarket business.
"Now Team Yoshimura has decided to embark on a new challenge; to enter selective WSBK races in 2010 as a wild-card entrant. It should give us further opportunities to develop more new, high-quality aftermarket products for the worldwide motorcycle market.
"The economic situation has been very tough and it is not easy to take on new challenges, but we believe we still have to pursue these new challenges to support our ongoing development programme."
DMG Dramatically Reduces 2010 AMA Superbike Purse
Dec 1st - Purse payouts for the susposedly premier AMA Pro Superbike class are dramatically reduced for 2010. In the Superbike class The riders earning the three (3) highest point totals on an event weekend will be paid podium bonuses as follows: 1st - $3,500.00, 2nd - $2,000.00, and 3rd - $1,000.00.
DMG documents suggest that there will be no purse paid for riders or teams finishing past third place in Superbike points on each race weekend.
Daytona Sport Bike will also have a reduced purse but still pays a purse to twentieth place. DMG document: The riders earning the twenty (20) highest point totals on an event weekend will be paid purse awards as follows: 1st - $5,000.00, 2nd - $3,000.00, 3rd - $2,000.00, 4th through 10th - $1,500.00 each, and 11th through 20th $1,000.00 each.

This new lower purse structure is reflecting the bad economy, the unpopularity of the DMG run racing series, and its continued loss of sponsors and teams.
While the DMG continues to push the lackluster and unpopular 600cc Daytona Sport Class as the only class privateers can afford to run in, if they hope to make any gas money to get from race to race.
U.S. Suzuki Begins 2010 AMA Superbike Tests at Fontana
Team Suzuki Press Office - November 26. - Team Rockstar Makita Suzuki's Tommy Hayden and Blake Young are fine-tuning their race bikes and gearing up to make Suzuki's championship-winning GSX-R1000 a winner again in 2010.
Hayden and Young were recently out on their new 2010 GSX-R1000s for two days of testing at Auto Club Speedway in Fontana California before the beginning of the AMA Superbike season.
Hayden, coming off an impressive 2009 Superbike season, is making preparations to take the championship in 2010. He's been testing his new race bike for the last two days, putting in hundreds of laps and getting a feel for his updated race machine.
"So far, so good," Hayden commented. "Testing has been going well and things have been really smooth. We have a lot of stuff to work on, but so far it's been positive and feedback has been good. There are several small changes here and there that we've made to the bike and hopefully they'll add up to a big improvement once we get closer to the start of the season. There's a lot more horsepower on this bike; I can definitely feel the difference.
"2009 was a good season, but I definitely feel like we left room for improvement. We're building on a lot of things and the bike is going to be even better, and another year with the team should help as well. I'm expecting big things so I'm excited for the 2010 season to get here and to make it happen."
Hayden's team mate Blake Young had a great rookie Superbike season and is poised to challenge Hayden for the title now that seven-time champion Mat Mladin has retired. Young is excited by the results from this first test: "This was our first test of the year and it went really well. Every year Suzuki seems to outdo themselves and make the GSX-R1000 better and better and so far that seems to be the case again this year. It's still early and we're testing a lot of things, but it's on track to being better than the 2009 bike. One noticeable change is a large increase in horsepower."
Peter Doyle, after working with Mat Mladin on his championship run, is now Blake's crew chief. Pete will bring a wealth of experience to Blake's effort and this is a big plus for the Wisconsin racer.
"This year I'm working with crew chief Peter Doyle. I'm really looking forward to working with him and to getting that first race win under my belt. Hopefully after that, the wins will keep coming and a championship will follow. One thing for sure, having Pete on my team is a huge plus."
For now the Rockstar Makita Suzuki team will continue to test and refine the 2010 race bikes to be ready for the AMA Pro Superbike season opener in Daytona, which will be the 69th running of Speed Week at the Florida venue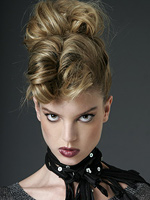 Calendar Kitten Apple
Tests the new
Roehr Harley Superbike!



Aprilia RSX1000

---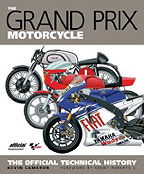 Kevin Cameron's
New Book!
by America's Favorite
Motorcycle Technical Guru
---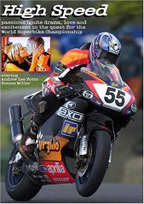 High Speed - the Movie
The best motorcyce racing movie ever made! Filmed on location at World Superbike, this an exciting romantic drama staring beautiful actress Sienna Miller.


Erotica Archives
FREE New Model
Galley Updated Daily
Warning Contains Nudity
---
WATERS CLINCHES AUSTRALIAN SUPERBIKE TITLE
Team Suzuki Press Office - November 30th. - Team Joe Rocket Suzuki rider Josh Waters dominated both races at the final round of the 2009 Australian Superbike series at Victoria's Phillip Island Grand Prix Circuit on Sunday to claim the Championship in his rookie season - and the team's sixth national Superbike crown.

Waters (22) held off the challenges of championship rivals Glenn Allerton and Wayne Maxwell to claim the number one plate in a thrilling winner-take-all finale to the seven-round series.

In a memorable day for the team, Waters' Team Joe Rocket Suzuki team mate Shawn Giles and Satellite rider Robbie Bugden shared in the celebrations with second and fourth respectively for the round, with Team Joe Rocket Suzuki rider Troy Herfoss claiming his first race victory on his Suzuki GSX-R600 in the Australian Supersport Championship.

Waters had entered the round two points adrift of defending champion Allerton and seven points clear of Maxwell, but withstood the pressure placed on him by his rivals to claim the title.

Waters took victory in the opening 10-lap race by 6.126sec over Allerton with Giles just 0.046sec adrift in third.

In the Championship-deciding final race, Waters again proved too strong, taking the win by 3.176sec from three-time Australian Superbike Champion Giles with Allerton third.

"I've never felt as nervous as I did today," said Waters. "The team has been fantastic and worked so hard to give me a bike that would do the job. I knew when I had my team mate sitting behind me as wingman in the last race that the title was mine."

After entering the round two points adrift of defending champion Allerton, Waters finished the 2009 season on 301 points, 10 clear of Allerton and 56 ahead of third-placed Maxwell.
"Congratulations to Josh - that was an awesome ride he put in today," said Allerton.

Title contender Maxwell saw his chances of the title disappear on the opening lap of race one when he crashed heavily after hitting a patch of water as he exited Turn 11.

Waters, Giles and three-time New Zealand Superbike Champion Bugden gave Suzuki three riders in the top five in the standings and underlined the performance of the Suzuki GSX-R1000K9 in its debut season and just its fifth race meeting.

In the Australian Supersport Championship, Herfoss, the 2008 US Supermoto Champion, claimed his first race win in his rookie road-racing season, taking a thrilling victory in the opening 12-lap race by 0.080sec over Bryan Staring.

A fourth in race two saw 22-year-old Herfoss tie on points with 2008 champion Jamie Stauffer on the day, the latter being awarded the overall win on count-back by race officials.

Staring finished third overall for the round to claim the 2009 Australian Supersport Championship with Herfoss an impressive fifth on the championship points table in his debut season.
Joshua Waters: "What can I say - the team has been fantastic and the bike was great all weekend. I can't thank the team enough. I honestly didn't expect I'd be in this position when I started the season on the Superbike.

"I'd like to thank everyone who has helped me and all those who have believed in me - and especially my Mum and Dad who have sacrificed so much so I could go racing. Phil and Lynne Tainton have taken me in as part of their family, my mechanic Hayden Joyce never stops working and Shawn is always there to help me and offer advice.

"I'd like to dedicate this win to two good mates of mine, who lost their lives doing what they love - Kirk McCarthy and Judd Greedy. This one is for you guys."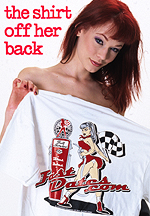 Order the Official
FastDates.com &
LA Calendar Bike Show
T-Shirts!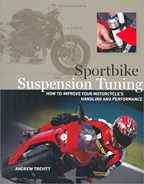 Zero Motorcycles to Compete in the 2010 TTXGP Electric Motorcycle Championships
- Zero Motorcycles to Field its First Street Racing Team
SANTA CRUZ, CA – December 2, 2009 – (Motor Sports Newswire) – Zero Motorcycles announced today the creation of its first street racing team and its plans to enter the upcoming 2010 TTXGP electric motorcycle series. Zero has indicated that its race-ready motorcycle will be using the same Z-Force powertrain technology that is currently used in its production electric motorcycles. Few additional details have been released on the development of Zero's race bike, but it has been hinted that many of the design cues will come from the production Zero S street motorcycle.
TTXGP is the world's first zero carbon and zero emissions motorcycle race series. The inaugural TTXGP race took place on the historic Isle of Man TT course in June 2009 and will return again in June 2010 with the addition of a new race class. The first TTXGP race in the 2010 season will be the TTXGP North America Championships at Infineon in Sonoma, California on May 14 – 16.
"Electric motorcycles are powerful, exciting and available now. There is no race that highlights electric motorcycle technology more than the TTXGP and we are excited to support their efforts with our own racing team," said Gene Banman, CEO of Zero Motorcycles. "We have identified a series of strategic partners for this program and will be making announcements shortly about their involvement."
Zero Motorcycles is not a stranger to competitive racing. Recently, Zero Motorcycles took first place in a sanctioned motocross race (finishing third overall in points for the series), in France hosted by the French Federation of Motorcycles. The Zero MX beat out more than 200 450cc gas motorcycles in fierce competition.
Zero's Z-Force technology includes its patent pending Z-Force power pack which is capable of delivering a tremendous amount of energy from a highly compact and lightweight system. It also includes a newly announced Z-Force Air Induction system that allows Zero to fully leverage their power pack's capabilities by dispersing excess motor heat. This development also paves the way for Zero to increase performance in upcoming models.
"We've spent four years developing the Z-Force electric power train technology for high performance dirt and street riding. We're excited to take it to the track and compete. We expect to gain valuable information through the competition of our motorcycles and plan to apply that knowledge to the development of future products," added Neal Saiki, Zero Motorcycles Founder and CTO.
Zero Motorcycles is the next step in motorcycle evolution and represents the ultimate electric motorcycle technology. Unencumbered by conventional thinking about how they design, manufacture and sell high performance electric motorcycles, they are on a mission to turn heads and revolutionize their industry by combining the best aspects of a traditional motorcycle with today's most advanced technology. The result is an electric motorcycle line that's insanely fast and environmentally friendly.
You can find out more about Zero Motorcycles' entire family of products at
ZeroMotorcycles.com.
TTXGP information: www.egrandprix.com
WSBK to Modify Superpole Format for 2010
November 30th- Infront Motor Sports wishes to announce that there will be a new World Superbike Event Schedule starting from the 2010 season.
In a spirit of constant consultation with teams and other interested parties, a few changes have been made in the different classes, which are as follows:
In the Superbike class, the Superpole format has been slightly modified to Superpole 1 (14 minutes), Superpole 2 (12 minutes), Superpole 3 (10 minutes), with the 7 minute break between them remaining. The break between the end of free practice and the beginning of the Superpole has now been extended to 25 minutes from 15 minutes.
In Supersport one extra qualifying session has been added at 5pm on Friday afternoon on a request from teams, and the race on Sunday has been moved forward by 5 minutes to 13.30 on a request from TV stations.
In Superstock 1000 one qualifying session has been added at 3pm on Friday afternoon, as requested by the teams.
Finally the Superstock 600 race has been moved to Saturday afternoon at 6pm. There are now two qualifying sessions and one free practice session for this class.
In addition, starting from the 2010 season, the official timing will have an extra intermediate split in every circuit.