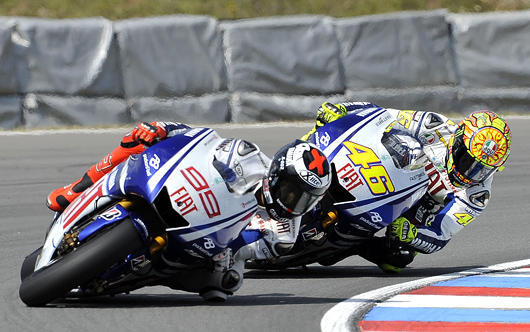 Rossi battles hardwith Lorenzo for the lead at Brno, the pair shattering the lap record nearly every lap.
2009 MotoGP World Championship, Czech GP Brno, Round 11 of 17
Huge crowd of 140,000 fans in attendance at Brno
Rossi strikes again as Lorenzo cracks under pressure
Brno, Czech Republic, Aug 14-16th, 2009 - Valentino Rossi got the best of his Fiat Yamaha team-mate Jorge Lorenzo again at the Cardion ab Czech Republic Grand Prix on Sunday with the young Spaniard crashing out with five laps to go, as the pair battled for the race lead, handing Rossi a 50-point title advantage with six races to go.
In front of a crowd of nearly 140,000 fans the Fiat Yamaha duo had built up a ten second lead over the rest of the field but with Lorenzo desperate for points after his Donington DNF the 22 year-old from Mallorca pushed too hard again and slid out, with Rossi eventually finishing more than 11 seconds ahead of second placed Dani Pedrosa.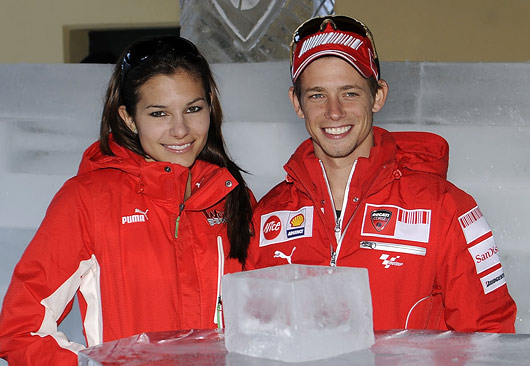 Casey with wife Andrea
Casey Stoner Out of Action for 3 races Due to Health Problems,
Mika Kallio to substitute for him on Ducati Team
Monday Aug 10th 2009 - Casey Stoner will not take part in the next three Grands Prix, and will next return to action at the beginning of October for the Grand Prix of Portugal. The Australian has suffered physical problems since the Catalunya GP, which have caused him severe fatigue during the last five races. Stoner took this difficult decision after having consulted with sports doctors who have looked after him for many years back home in Australia. At this challenging time, he has the support of the team and the whole of Ducati who together with Stoner have enjoyed racing at the top of the sport for the last three seasons.
Mika Kallio will join Nicky Hayden in the Ducati Marlboro Team for the next three races, thanks to the great spirit of collaboration between Ducati and the satellite team owned by Paolo Campinoti. Kallio is in his debut season in MotoGP and has already proved to be very competitive on the GP9. For the Brno race, his place in the Pramac Team will be taken by Michel Fabrizio.
CASEY STONER, Ducati Marlboro Team (3rd in the championship on 150 points)
"After five extremely difficult races due to my health, I returned to Australia to visit the sports doctors who have looked after me for many years. We have taken the difficult decision not to contest the next three rounds of the championship, to allow my body time to recover from the recent stress. The doctors believe that during the Barcelona race I was suffering from a virus, and, that I subsequently pushed my body too hard, leading to problems that have caused my fatigue since then. The doctors are continuing with many tests to try to understand these problems and make sure it does not happen again. I have spoken with Ducati and thank them for their understanding at this time. I feel very sorry for the factory, my team, my sponsors and the fans and I am also disappointed because the bike in the last races has been very competitive. I will be doing everything possible to come back at full strength for Portugal.
MIKA KALLIO, (15th in the championship on 34 points)
"When I took the call I could hardly believe it, but then I talked to my manager and I realised it was true. I am proud to be racing the next three events with the Ducati Marlboro Team. Obviously I'm not expecting to suddenly be a second quicker, because our bikes are very similar to the official machines, but I hope to be able to pick up some good results for the team. I would particularly like to thank Paolo Campinoti, who has allowed me to enjoy this incredible opportunity. It will be a real honour for me. Nonetheless I would like to send my best wishes to Casey, and I hope to see him back out on track as soon as possible."
LIVIO SUPPO, MotoGP Project Director
"It's obviously difficult for us to contemplate the next three races without Casey, but it's clear that the most important thing at this time is his health. Since his debut with us in Qatar in 2007, Casey has won 18 times as well as taking countless podium finishes, becoming one of the top riders in the World Championship in the process. We have already overcome tough times together, like when he had to undergo surgery on his scaphoid towards the end of last season. We are united whether in times of success or in times of difficulty. We are confident that the doctors will help solve the issues that have affected him since early June and that Casey will be able to take part in the last races of the year in peak fitness. Then we can prepare for 2010 in the best way possible. A big thank you to Paolo Campinoti who as always has proved to be a great supporter and an ideal partner for Ducati, allowing Mika to ride with the Ducati Marlboro Team for the next three races. Mika is having a really positive debut year in MotoGP and we are delighted that he will be alongside Nicky in the official works team. In his place at Brno in the Pramac Team will be Michel Fabrizio, who I am certain will know how to give the right kind of performance on one of his preferred tracks."
THE TRACK
The Brno circuit snakes its way around the hills that border the Czech Republic's second city and is one of the jewels in the crown of motorcycle racing. Built in 1987 to replace the old and dangerous road circuit that had previously hosted Grand Prix racing, the 'new' track retains some of the original characteristics and for this reason it is much to the liking of the riders. With track width reaching 15m in some places, its fast and mixed layout features fast direction changes, chicanes and elevation changes. The extra width rewards a precise racing line and those continual elevations changes, with several downhill braking areas, require a perfect bike set-up, a talented rider and good tyre life. Engine performance is also an important factor, with the long straights giving the MotoGP machines chance to really stretch their legs.
BRNO CIRCUIT RECORDS
Circuit Record: Casey Stoner (Ducati - 2008), 1'57.199 - 164.618 km/h
Best Pole: Valentino Rossi (Yamaha - 2006), 1'56.191 - 167.403 km/h
Circuit length: 5.403km
MotoGP Race 2009: 22 laps (118.866 km) / MotoGP Schedule 2009: 14:00 CET
Podium 2008: 1st Valentino Rossi, 2nd Toni Elias, 3rd Loris Capirossi
Pole 2008: Casey Stoner (Ducati), 2'11.657 – 147.738 Km/h
Rossi on Pole in Czech Republic Despite Crash
Saturday Aug 15th - Valentino Rossi survived a late crash during qualifying at the Cardion ab Czech Republic Grand Prix to take his fifth pole position of the season, in clear and sunny conditions at the undulating Brno track. At one of his favourite venues on the calendar Rossi took his Yamaha M1 round the circuit in 1'56.145 on the 21st of his 23 laps after a battle for supremacy with his team-mate and closest World Championship rival Jorge Lorenzo – who trails him by 25 points in the standings and was 0.05s behind the Italian in this session.
Lorenzo has looked good throughout the weekend and will be confident of pushing Rossi hard in Sunday's race. Perhaps the Spaniard will take heart from Rossi's late crash as he seeks to keep the pressure on from the other side of the Fiat Yamaha pit-box.
Valentino Rossi - Position: 1stTime: 1'56.145 Laps: 23 - "Pole position is great, but the most important thing is that I'm okay after the crash. I have a bit of pain in my right thumb but that's all, so I think I've been quite lucky. I'll get it checked out at the Clinica Mobile later but I don't think it's anything bad. This weekend only one of the front tyres is working well for us, which means we only have four for the weekend, so we're putting quite a lot of stress on just a few tyres. I arrived to brake very deep and just lost the front, it was unlucky. Anyway, we did a great job in the session and being on pole again is important. We have a good race pace and I think it's possible to be competitive tomorrow."
Jorge Lorenzo - Position: 2ndTime: 1'56.195 Laps: 26 - "This morning we tried the softer Bridgestone tyre but I didn't feel so good on it. This afternoon we gave it another chance but again it didn't seem to work so well, so we decided to just concentrate on the harder tyre. I had a very strong pace and like yesterday I felt very comfortable on the bike, but I couldn't quite get the pole position today. Being on the front row is always important though and we've reached this target; we know that we're very fast. Everyone is excited and motivated as usual and we're confident that we have the race set-up to allow us to challenge tomorrow."
In the absence of Casey Stoner, who is on sick leave for three rounds, Dani Pedrosa could be the biggest threat to Rossi and Lorenzo, with the talented Repsol Honda rider having qualified in third place, just under four tenths down on Rossi.
Toni Elías, meanwhile, reacted well to the news that he will not be riding for the San Carlo Honda Gresini team next year, placing himself at the front of the second row on his RC212V. With Colin Edwards (Monster Yamaha Tech 3), Andrea Dovizioso (Repsol Honda) and Alex de Angelis (San Carlo Honda Gresini) qualifying fifth to seventh respectively the top seven was dominated by Yamaha and Honda.
De Angelis will be joined on the third row by Ducati's Nicky Hayden and Suzuki's Loris Capirossi, who survived a scary moment to qualify ninth. There was a crash for temporary factory Ducati stand-in Mika Kallio who placed tenth, whilst Randy de Puniet ran off track at one stage and qualified 13th.
Qualifying MotoGP Czech Republic Brno


Pos. Rider Manu. Nat. Total Time - 15/08/2009
1 Valentino Rossi Yamaha ITA 1'56.145
2 Jorge Lorenzo Yamaha ESP 1'56.195
3 Daniel Pedrosa Honda ESP 1'56.528
4 Toni Elias Honda ESP 1'56.817
5 Colin Edwards Yamaha USA 1'56.954
6 Andrea Dovizioso Honda ITA 1'57.108
7 Alex De Angelis Honda SMR 1'57.775
8 Nicky Hayden Ducati USA 1'57.803
9 Loris Capirossi Suzuki ITA 1'57.811
10 Mika Kallio Ducati FIN 1'57.994
11 Chris Vermeulen Suzuki AUS 1'58.087
12 Niccolo Canepa Ducati ITA 1'58.208
13 Randy De Puniet Honda FRA 1'58.298
14 James Toseland Yamaha GBR 1'58.331
15 Marco Melandri Kawasaki ITA 1'58.477
Rossi romps to victory and all-time podium record,
as Lorenzo crashes out in their battle for the lead at Brno
Race Day Sunday Aug 16th - Valentino Rossi put in a faultless display to claim his fifth win of the season at Brno today, 13 years almost to the day after he took the first of his 102 Grand Prix wins. The Italian's 160th career podium also moves him ahead of Giacomo Agostini to top the all-time podium list. It was a devastating day for his team-mate Jorge Lorenzo, as the Spaniard crashed out with just five laps to go when sparring with Rossi at the front.
A stunning day in the Czech Republic saw 130,000 fans make the trip to watch what was expected to be another thrilling duel between the Yamaha pair. Rossi got a great start from pole position but Lorenzo, starting alongside him, dropped a couple of positions and had to battle back to take third first time around. On lap four the Mallorcan moved past Dani Pedrosa to claim second and he and Rossi gradually began to clear a gap from Pedrosa and the chasing pack.
The middle part of the race was largely uneventful, with Rossi retaining a more or less consistent gap of about half a second from his team-mate, but just after the half way point Lorenzo improved his rhythm and suddenly started to look threatening. The two were by now pushing each other hard, lapping nearly two seconds faster than the other riders and on lap 17 Lorenzo made his move, passing Rossi early on to claim the lead and set the fastest lap of the race. The crowd was gearing up for a tense finale but on the next lap Lorenzo made a mistake in braking, ran wide and lost the front, sliding into the gravel to leave Rossi 14 seconds clear at the front. All the 30-year-old had to do then was bring his M1 safely home which he duly did, easing up to cross the line 11.766 seconds ahead of Pedrosa, with Toni Elias back in third.
Behind Pedrosa, two more Honda riders, Toni Elías and Andrea Dovizioso, dueled for the final podium slot, with San Carlo Honda Gresini rider Elías just outdoing Repsol Honda's Dovizioso. Repeating his 2008 Brno podium was a perfect reaction from Elías as he learned this weekend that he has lost his current MotoGP ride for next year.
Just over a tenth of a second behind his compatriot Dovizioso there was a morale-boosting result for Loris Capirossi in fifth place for the Rizla Suzuki team. Nicky Hayden, meanwhile, bolstered his confidence in sixth, from eighth on the grid.
Hayden's countryman Colin Edwards (Monster Yamaha Tech 3) will be disappointed to have ended up seventh after qualifying fifth and both Americans will be looking for top five results at the next round in Indianapolis.The Brno top ten was completed by Alex de Angelis (San Carlo Honda Gresini), James Toseland (Monster Yamaha Tech 3) and Randy de Puniet (LCR Honda).
Mika Kallio and Marco Melandri were left bickering in the gravel after the pair crashed out when vying for the same piece of asphalt on the penultimate lap and both riders hit the deck.
Another 25 points for Rossi and zero for Lorenzo means he is now 50 points clear at the top of the championship, whilst Lorenzo stays second, 12 points ahead of the absent Stoner and 27 ahead of Pedrosa. The next stop for the team is the Indianapolis Grand Prix in two weeks time.
Valentino Rossi - Position: 1st Time: 43'08.991 - "This is a very important victory for us! Jorge had shown all weekend that he was very strong and, when we still weren't feeling perfect after the warm-up, we decided to make one more small modification to improve the feeling with the front and the result was brilliant; my Yamaha really flew today. I got a good start and I was able to ride exactly how I wanted, using all of the track to get the best lines. At the end, when Jorge passed me, I thought that the fight was starting and I was really ready for it, but then he made a mistake and crashed. Of course I'm sorry; it's really bad for him but I have to say that it's great for us because now we have an advantage of 50 points with six races to go. However it would be very stupid to relax now because Jorge is very strong and for sure we expect another hard fight with him in Indianapolis. Today I arrived at the top of the all-time podium list and I'm very proud of this, especially here at Brno where I took my first victory 13 years ago! Thanks to Yamaha and my team for today, it was a great win."
Dani Pedrosa (Repsol Honda), 2nd: "At the start of the race I pushed really hard to stay with the leaders and for the first few laps I was with them. Then they kept getting faster on every lap and, though I was pushing to the maximum, I couldn't maintain that sort of pace today. So for the rest of the race I just had to concentrate on not making a mistake because there was a big gap in front of me and also behind me. Second place is a good result for me and the team, though obviously we would have wanted to be closer to front-running pace. It's great to finish a race on the podium and feel in good physical condition after the problems I had in the first part of the season – especially because it was very hot out there today and this is a demanding track. We have a test tomorrow and it is going to be really important for us to work on the areas we still have to improve so that we can challenge for wins again."
Toni Elias (San Carlo Honda Gresini), 3rd: "This is a fantastic result for me. The team have done a great job all weekend – from the first session on Friday right up to the end of qualifying yesterday we have been improving the bike and we were able to put ourselves in the position to capitalise on Jorge's crash. It was like a present to me because we never expected to be able to break up the top three riders today – they have been at a different level all weekend – but we know anything can happen in racing. Everybody knows my future is unclear at the moment but I hope this sends out the right message. I am a rider who finishes on the podium year in year out and I will keep pushing to show my worth at Indianapolis. I know my team will back me up because they have worked so hard for me so far and I want to thank them for that. We want to keep this going until the end of the season."
Jorge Lorenzo - Position: DNF - "I got a bad start and had to get by some people, and then I just didn't have the same pace that I'd had all weekend. I was slower than in the practices and it really wasn't what I was expecting. Unfortunately for me Valentino was just as strong as he'd been all weekend and I had to push very, very hard to stay with him. Towards the end I began to close the gap and after I passed him I was doing everything to stay in front, but then I made a mistake and crashed. There's nothing more I can say except that I'm so sorry to the team and to Yamaha and I will do everything I can to make it up in America."
Results 2009 MotoGP Czech Republic Brno




16/08/2009


Pos. Rider Manu. Nat. Total Time
1 Valentino Rossi Yamaha ITA 43'08.991
2 Daniel Pedrosa Honda ESP 0'11.766
3 Toni Elias Honda ESP 0'20.756
4 Andrea Dovizioso Honda ITA 0'21.418
5 Loris Capirossi Suzuki ITA 0'21.538
6 Nicky Hayden Ducati USA 0'25.544
7 Colin Edwards Yamaha USA 0'25.676
8 Alex De Angelis Honda SMR 0'34.109
9 James Toseland Yamaha GBR 0'35.617
10 Randy De Puniet Honda FRA 0'39.824
11 Chris Vermeulen Suzuki AUS 0'40.776
12 Niccolo Canepa Ducati ITA 0'40.661
13 Gabor Talmacsi Honda HUN 0'59.188

Best Lap Rider Manu. Nat. Total Time
Jorge Lorenzo Yamaha ESP 1'56.670

Rider Standings
Pos. Rider Manu. Nat. Points
1. Valentino Rossi Yamaha ITA 212
2. Jorge Lorenzo Yamaha ESP 162
3. Casey Stoner Ducati AUS 150
4. Daniel Pedrosa Honda ESP 135
5. Colin Edwards Yamaha USA 112
6. Andrea Dovizioso Honda ITA 107
7. Randy De Puniet Honda FRA 80
8. Marco Melandri Kawasaki ITA 79
9. Loris Capirossi Suzuki ITA 77
10. Chris Vermeulen Suzuki AUS 72
11. Alex De Angelis Honda SMR 68
12. Toni Elias Honda ESP 63
13. James Toseland Yamaha GBR 62
14. Nicky Hayden Ducati USA 57
15. Mika Kallio Ducati FIN 34

Manufacturer Standings
1. Yamaha 255; 2. Honda 184; 3. Ducati 166; 4. Suzuki 100; 5. Kawasaki 79
---
AMA/DMG National Roadracing Championship, Virginia Round 10 of 12

Yamaha's Josh Hayes Posts Double Superbike Wins
MLADIN CLINCHES SEVENTH AMA SUPERBIKE TITLE
Alton, VA, August 16-17th - Rockstar Makita Suzuki's Mat Mladin won his seventh AMA Superbike Championship with two races remaining in the series at Virginia International Raceway in Alton, Virginia, on Sunday afternoon. Mladin finished second in Saturday's race and then clinched the title when he finished ninth in Sunday's race. Mladin's career with Suzuki has spanned 13 racing seasons and in that time the Australian's record-setting ways have been remarkable. With Suzuki, he now has an unprecedented seven AMA Superbike championships and an astounding 78 AMA Superbike wins.
Mladin's low 9th place finish on Sunday was most likely intentional as Mat did the least of what he needed to do to clinch the title for Suzuki, while thumbing his nose at what has proven to be the unpopular takeover of AMA Pro Racing by the Daytona Motorsports Group. It was a takeover that castrated the premier Superbike Class, forcing the teams onto near stock bikes in shorter races, while the DMG placed its emphasis on the less powerful machines Daytona Sportbike class which were safer to run a lower quality and safety standards tracks including their crown jewel, Daytona International Speedway. With the Championship nearly in the bag, Mladin even went so far as to refuse to race the Heartland Kansas race 2 weeks earlier citing safety concerns.
Having also announced his retirement from racing at the end of this year, and with the 2009 Championship now clinched and his contractual obligations for Suzuki fulfilled, and his title bonus earned, it will be interesting to see if Mladin even shows up at the 2 remaining races (New Jersey and Daytona again) in this year's AMA/DMG Championship. We're guessing a fictitious midweek practice injury might be as good an excuse as any.
Additionally, Mladin has a record number of career pole positions with 62 and he is also the only rider to take every pole position in a single season - 10 out of 10 in 2005. Finally, he also holds the record for being the rider with the most AMA Superbike wins in a single season - 12 victories in 2007. With plans to retire at the end of this year, Mladin and Suzuki have truly been formidable.
Rockstar Makita Suzuki team mate Tommy Hayden fared very well at VIR. The Kentucky rider finished fifth in Saturday's race and then improved upon that significantly on Sunday by bringing home a second-place finish. This result is Hayden's ninth AMA Superbike podium finish of the season.
Rockstar Makita Suzuki's Blake Young struggled a bit, finishing sixth on Saturday and seventh on Sunday. Even so, the rookie Superbike rider ran with the frontrunners during both races.
7 Times a Winner!
Mat Mladin: "It's nice to get the championship done and all wrapped up... My Rockstar Makita Suzuki guys are fantastic and it's been a pretty amazing run. We've won a lot of championships as a team and over the last 10 years it's been pretty amazing from the first one I won in 1999 all the way through to this year. What with Ben Spies winning three over the last few years, it's hard to believe that there will be that many championships won in a 10-year span again by one manufacturer. It's been nice to be a part of it and it's been fun building it."
Tommy Hayden: "Definitely today was a lot better for me. I got a lot better start on the Rockstar Makita Suzuki GSX-R1000 and I put myself in a lot better position. Also, my crew did a great job overnight and that's when the biggest improvement we made all year happened, from Saturday to Sunday. So my hat's off to them - they definitely gave me a bike that I was a lot more comfortable on today and I could push and ride it the way I wanted to. Also, congratulations to Mat - he's had an awesome career and he's been a great team mate, I've learned a lot. I have big shoes to fill now with him gone but I'm looking forward to it. Hopefully, I can keep up the standards that he's set over the last few years."
Blake Young: "It was a good weekend for us in that we learned a lot. I think that we have the potential to run up front but we missed the set-up a little bit this weekend. But sometimes that's how it goes and we'll try to take what we learned this weekend and apply it to the last two races at New Jersey."
Sunday Superbike:
1. Josh Hayes (Yamaha)
2. Tommy Hayden (Suzuki)
3. Ben Bostrom (Yamaha)
4. Larry Pegram (Ducati)
5. Aaron Yates (Suzuki)
6. Taylor Knapp (Suzuki)
7. Blake Young (Suzuki)
8. Mat Mladin (Suzuki)
9. Neil Hodgson (Honda)
10. Jake Holden (Honda)

Saturday Superbike:


1. Josh Hayes (Yamaha)
2. Mat Mladin (Suzuki)
3. Ben Bostrom (Yamaha)
4. Aaron Yates (Suzuki)
5. Tommy Hayden (Suzuki)
6. Blake Young (Suzuki)
7. Jake Holden (Honda)
8. Taylor Knapp (Suzuki)
9. Michael Laverty (Suzuki)
10. Jeff Wood (Suzuki)
11. Neil Hodgson (Honda)

AMA Championship Standings:


1. Mat Mladin (Suzuki) 427
2. Tommy Hayden (Suzuki) 348
3. Josh Hayes (Yamaha) 344
4. Ben Bostrom (Yamaha) 315
5. Larry Pegram (Ducati) 313
6. Blake Young (Suzuki) 264
7. Aaron Yates (Suzuki) 248
8. Geoff May (Suzuki) 212
9. Taylor Knapp (Suzuki) 183
10. Jake Holden (Honda) 170
11. Neil Hodgson (Honda) 143
Yamaha Sweeps Saturday AMA Pro Road Racing at VIR Big Kahuna with
Hayes Dominates American Superbike for Fourth Victory;
Herrin Gets First Daytona SportBike Win
ALTON, Va. (August 15, 2009) - Josh Hayes (No. 4 Yamaha Motor Corp. USA Yamaha R1) and Josh Herrin (No. 8 Team Graves Yamaha YZF-R6) combined to give Yamaha a banner day Saturday at Virginia International Raceway in the opening rounds of the Suzuki Big Kahuna Nationals. Hayes dominated in AMA Pro National Guard American Superbike presented by Parts Unlimited for his fourth win of the year while Herrin made two passes for the lead on the last lap to win his first AMA Pro Daytona SportBike presented by AMSOIL race.

After winning his second Superpole of the season Friday in qualifying, Hayes took the lead at the start and never looked back. He led all 23 race laps and crossed the finish line a comfortable 10.062 seconds ahead of Mat Mladin (No. 7 Rockstar/Makita Yoshimura Suzuki GSX-R1000). Hayes' teammate Ben Bostrom (No. 2 Yamaha Motor Corp. USA Yamaha R1) prevailed in a thrilling race-long duel with Aaron Yates (No. 23 Brand Jordan Suzuki GSX-R1000) to finish third.
"I think these types of wins are rare to come by, few and far between, except for what Mat's done the last several years," Hayes said. "I was fortunate. We worked really hard; we have a really good motorcycle. It was the right bike to be on and we made the right tire choice. We were able to put together good laps from the beginning and I feel real fortunate to be here. I'm sure that these guys are going to up their game tomorrow."
Hayes won his first race of the season in May at Infineon Raceway where he broke a season-opening streak of seven straight wins by Mladin, who came up just short in his bid to win a seventh AMA Pro American Superbike Championship on Saturday. Mladin will clinch the crown tomorrow if his only remaining challenger Tommy Hayden (No. 22 Rockstar/Makita Yoshimura Suzuki GSX-R1000), who is winless in his American Superbike career, doesn't take the victory in Sunday's final.
"Josh has been fast all weekend," said Mladin, who is retiring at the end of the season. "He did a great job today. We got out to a bit of a gap so on the podium the boys have sort of quietly been trying to tell me to think about the championship in their passing comments. Sometimes you have to just do what you have to do, but today it wouldn't have mattered really what I did. Even if I pushed as hard as I could, I don't think I had anything for Josh. He was just too fast today. We'll try and get through tomorrow and New Jersey and that's it. VIR's always a fantastic race. I enjoy coming here and I enjoy the race track. It's nice to put on a good show in front of a good crowd."
Bostrom rebounded from starting 12th after missing Friday's Superpole to take the final podium spot. The third-place showing was his seventh podium of the year.
"Honestly, Aaron was doing a fantastic job and once we got up into third he actually got me back," Bostrom said. "Fun racing today. It's not fun from the third row, it's hard. I saw Holden and Hayden, and a bunch of good riders there as well, so it was pretty cool to look forward and see Mat, Josh and everybody come back and see three rows of great riders there. I just have to step up tomorrow, obviously the boys here are out riding us and it's time to get a little nastier off the starting line and get it up there and hold on."
Yates swapped third place with Bostrom several times in the race and ended up finishing fourth after a great battle. The final position in the top five also came down to a thrilling conclusion with Hayden nipping his other teammate Blake Young (No. 79 Rockstar/Makita Yoshimura Suzuki GSX-R1000) at the line.

Sunday's American Superbike final is scheduled to start at 4:20 p.m. local time for 23 laps/50 miles and will close the Big Kahuna weekend. Saturday's American Superbike and Daytona SportBike finals will be shown tonight in a two-hour show at 8 p.m. ET (5 p.m. PT) while Sunday's premier class races and other highlights will air in a two-hour show that evening at Midnight ET (9 p.m. PT).
---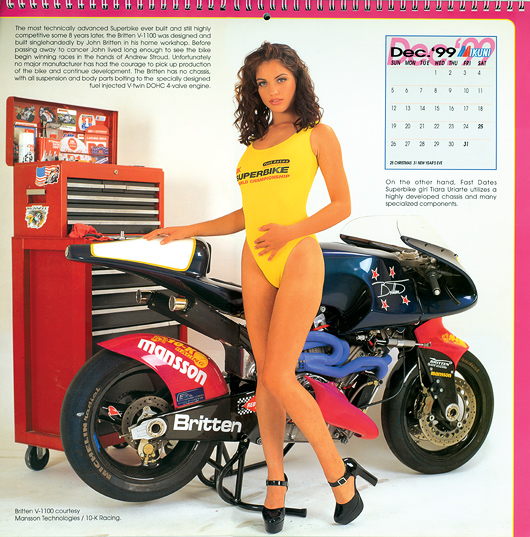 One of John Britten's rare hand built from scratch superbikes. #8 of 10 built, was featured in the
1999 Fast Dates Calendar.
New Video Tribute To John Britten. Backyard Motorcycle Visionary
He was considered at the time of his death the best motorcycle engineer in the world. His Britten Superbike, today, almost 20 years later is still one of the most advanced sportbikes ever built. Designing and building motorcycles and much more, John Britten gave us a fabulous lesson of perseverance, courage, humility and creativity. Now available is this incredible this 5- part documentary on the John Britten story, shot in his home in New-Zealand is a must see for all the pros and backyard builders around the world. By the time he died of cancer in 1995, John Britten had become a household name.

Watch the video TV Series The John Britten Story
The Official Britten Website: www.Britten.co.nz
---
Awarding Ron Roth / Eye Candy Cycle Design 1st place Sportbike for their turbocharged Kawasaki Zx14 is from left: Ted Sands / Performance Machine, Elizabeth Nicole / singer songwriter actress and host, and FastDates.com Calendar Kittens Apple and Melody.
World Premier of the 2010 FastDates.com Calendars
New Shinya Kimura Retro Sportbike Customs for Brad Pitt
Plus the all girl built AFT Metric Customs bike "LoLA" wins Best Metric Custom!

Performance Machine presents the 18 Annual
2009 LA Calendar Motorcycle Show Weekend with the
Calendar Bike Building Championship &
2-Day Calendar Girl Music Festival
July 18-19th 2009, Queen Mary Event Park, Long Beach, CA - The 18th annual Los Angeles Calendar Motorcycle Show and Calendar Girl Music Festival Weekend presented by Performance Machine, America's premier custom, cruiser, performance and sportbike weekend marked its returned to the Queen Mary Event Park in Long Beach. Thousands of motorcycle and rock music fans were in attendance for the world's most exciting 2-day motorcycle event in the beautiful Queen Mary Event Park on the grass alongside the Pacific Ocean with it's cool ocean breezes to fend off California summer's scorching heat.
Spectators view the Pro Builder Class entries along the Park's shore line at Sunday's Calendar Bike Building Championship. The Show has 10 different classes dispersed throughout the Park to provide an even flow of spectators to all the venders and exhibitors.

Making their world premier at the Calendar Show are is the exciting new 2010 Fast Dates.com Calendars: Fast Dates Race Bikes, Iron & Lace Custom Bikes and Garage Girls Pinup Model Calendar sponsored by SBK World Superbike, Performance Machine and Mikuni Carburetors Photographed by renown motorsports and fashion photographerand Calendar Show promotoer Jim Gianatsis, the FastDates.com Calendars always features the word's top roadracing and custom motorcycles, together with beautiful swimsuit and centerfold models roadracing bikes. Fans got to meet and pose for pictures with Calendar Kittens Apple Price and Melody Schuster who are featured in the new Calendars premiering at the Show!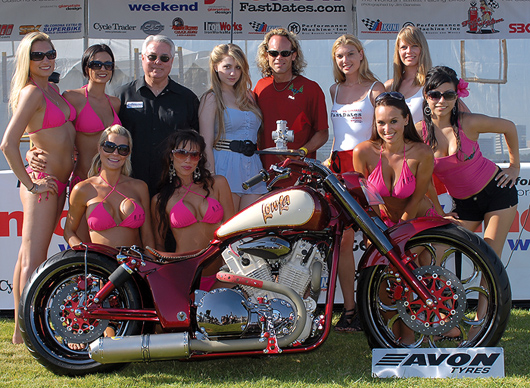 This is what custom bike building is all about! That's AFT Metric Customs guru Jim Guiffra standing (red shirt) between Elizabeth Nicole and the Calendar Kittens, and all the AFT Models who built the bike LoLA in pink bikinis.
Click to go BIG.
Cockpit, the hottst girl rock band on the planet entertained the troops both days of the Show.
Former LA Calendar Best of Show winner Shinya Kimura premiered 2 new retro sportbike custom racers s he just built for Hollywood star Brad Piit. One is powered by an old bevel drive Ducati 750cc engine, and the other by a Triump 650cc twin.
Additional 2009 LA Calendar Show coverage and photos HERE
World Premier!2010 FastDates.com Calendars
Making their world premier at the Calendar Show are is the exciting new 2010 Fast Dates.com Calendars Fast Dates Race Bikes, Iron & Lace Custom Bikes and garage Girls Pinup Model Calendar sponsored by SBK World Superbike, Performance Machine and Mikuni Carburetors Photographed by renoun motorsports and fashion photographer Jim Gianatsis, the FastDates Calendars always features the word's top roadracing and custom motorccyles, together with beautiful swimsuit and centerfold models roadracing bikes.

This new 2010 Fast Dates R ace Bike Calendar cover featu000000000000res Ducati's World Superbike Championship winning homologation 1098R Superbike with beautiful Calendar Kittens Rachel Bernstein and Sabella Shake. Of course inside , there's all all the top factory race bikes of the SBK World Superbike Championship photographed this year on location at the Miller Motorsports Park round in Utah, USA. Included are the top factory superbikes from Yamaha, Honda, Suzuki, Kawasaki, and Ducati including 3-time World Champion Troy Bayliss' Xerox Ducati 1098F08, Carlos Checa's Ten Kate Honda CBR1000RR, and Max Biaggi's Alstare Suzuki GSXR1000.
The 2010 Iron & Lace Custom Bike Calendar features last year's Calendar Show winning custom bikes from AFT Customs and Ken's Customs in Japan, a Triumph retro racer from former Show winner Shinya Kimura, and the top 3 winning bikes of last year's AMD World Chamionship of Custom bike Building.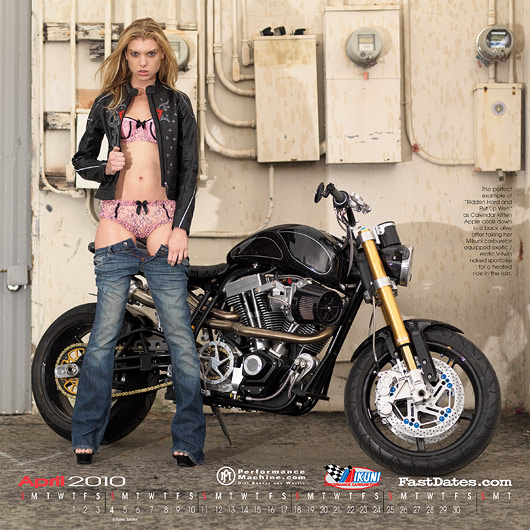 Newest Calendar Kitten Apple Price, featured in all 3 editions of the new 2010 FastDates.com Calendars was at the Show both days to meet the spectators and autographed her pictures in the new calendars.
---
There's more! Go to Pit Lane News Previous Page

Also Visit: Fast Dates Calendar News • Iron & Lace Calendar News
Calendar Girl News • Meet the Models • Paddock Garage

Calendar Kittens, The Paddock Garage, Screensavers, Iron & Lace Garage



MotorcycleSuperstore.com
Some of our Calendar Kittens can also at Playboy's website...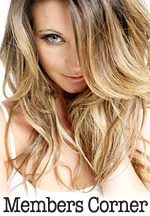 Members Corner
Hot Bikes, Sexy Kittens
Get Your Exclusive Grid Pass
aslo includes....
---
World Premier!
2010 FastDates.com Calendars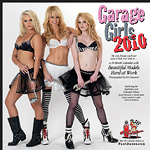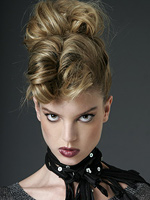 Calendar Kitten Apple
Tests the new
Roehr Harley Superbike!


---
Mat Mladin Announces
His Retirement
August 1st 2009 - 6-time US Superbike champion Mat Mladin, who has dominated the series for nearly the last decade, he won't be racing at all after the conclusion of the 2009 DMG Superbike season.
Mladin did have talks with World Superbike teams in the early part of the 2009 season in regards to 2010. Mladin's current Suzuki contract ends this year and many had hoped he would move to World Superbike in 2010. Ben Spies' success in that series this year makes it an easy guess that Mladin could go there and win races, if not the championship.
However, Mladin said today that he will not race after this season.
Mladin to Compete in Final Round of AMA Pro Racing Competition as No. 1 at New Jersey
7-time Champion's Bike to be Renumbered for AMA Pro Superbike Championship Weekend
DAYTONA BEACH, Fla. (August 21, 2009) - Mat Mladin, the most successful rider in the 34-year history of AMA Pro National Guard American Superbike presented by Parts Unlimited competition, clinched an unprecedented seventh title last weekend and will close out the season's remaining doubleheader aboard his familiar Rockstar/Makita Yoshimura Suzuki GSX-R1000 with the No. 1 plate symbolic of his 2009 championship during the AMA Pro Superbike Championship Weekend, to be held September 4 - 6 at New Jersey Motorsports Park.
"The request came in from Yoshimura Suzuki that Mladin be allowed to renumber his Suzuki GSX-R1000 with No. 1 for the final round of the 2009 season," said Roger Edmondson, President of AMA Pro Racing. "We consider it a fitting tribute to the most prolific champion that American Superbike has ever seen."
The 37-year old Australian has raced motorcycles for the past 28 years, earning championships in amateur Flat Track and Motocross before being picked up by a factory team and claiming his first Australian Superbike Championship in 1992. The road racing standout arrived in America in 1996, leading portions of several races during his rookie season in American Superbike competition. Mladin signed with Ferracci Ducati for 1997 and earned his first four AMA Pro wins that year. His most successful years began when he signed with Yoshimura Suzuki in 1998, taking seven poles and winning the Las Vegas finale in his first season with the team. From 1999 to 2009, Mladin amassed seven championships and an additional 77 official victories for Yoshimura Suzuki and will have the opportunity to score two more race wins in New Jersey.
"In the end we're looking forward to getting home, both of us, and getting home to our family," said Mladin, who will return to New South Wales with wife Janine and their two young children after the New Jersey event. "As much as a lot of people don't realize, we both have mothers and fathers and you don't see them that often. It's going to be nice. In a couple of weeks in New Jersey, my mom is going to come over, and my sister. They were obviously a big part of my career in my early days and it's going to be nice to get home, for the kids to have their grandparents around and for Janine and I to dump the kids with the grandparents every now and then and go catch a movie."
The AMA Pro Superbike Championship Weekend will be featured in a pair of same-day telecasts on SPEED. Saturday's American Superbike and Daytona SportBike finals will be shown that night in a two-hour show at 7:30 p.m. ET (4:30 p.m. PT) while Sunday's premier class races and other highlights will air in a two-hour show that evening at Midnight ET (9 p.m. PT).


The Official SBK
2008/2009 Yearbook
Awesome in full color! Commerating the 21st Anniversary of World Superbike
Troy Bayliss' 3rd World Championship Title>
PLus a technical look at ll the bikes, and a preview of Ben Spies and Noriyuki Haga battleing for the 2009 Champiosnhip!
We bought it ourselves and totally recommend it!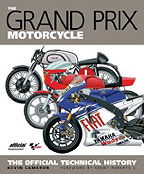 Kevin Cameron's
New Books
by America's Favorite
Motorcycle Technical Guru
---
Pro Italia Cafe Desmo
Sunday, August 23rd
Cafe Desmo, Pro Italia Ducati;s annual Italian bike show, will happen on Sunday, August 23rd from 12-4 PM in, at and around their Los Angeles location.
Show up on your restored vintage bikes, tweaked custom rides, exotic 2-wheeled art, beautiful stock machines and franken-bikes. Calling all Ducatis, Aprilias, MV Agustas, Laverdas, Moto Guzzis, Moto Morinis, Morbidellis, Benellis, Orams, Motori Dardos, Meottis, Moto Ibis etc. While the bike show is for Italian bikes we're lookin' for and will welcome homemade wonders, personal bits of engineering, street trackers, rat-bikes, things-you-just-don't-see-everyday of all makes and models.
The centerpiece of the day will be the Italian Bike Show. All makes, models, years and conditions of motorcycles from the land of Italy are invited to participate. Attendance is free but please RSVP (with your name and details of your bike) to rsvp.proitalia@gmail.com to take part in the show, or, when in the shop, let Rick (in Sales) know you wanna show. There will be trophies and a special guest: a pre-production Monster 900, from Aprilia Design Chief Miguel Galluzzi's personal collection. Mark your calendars and we'll see you there.
http://www.proitalia.com
Ducati Newport Beach
Opens its Doors with Celebration Aug 21-22nd
Ducati's Newest Dealership to host Grand Opening Party and Open House August 21-22
Cupertino, Calif. (August 15, 2009) – Ducati North America is proud to announce its newest dealership, Ducati Newport Beach, and invites all local Ducatisti to celebrate the Grand Opening August 21-22. The weekend's festivities kick off Friday, August 21 with a Grand Opening Party followed by an Open House for all local Ducatisti on Saturday.
Ducati welcomes all Orange County motorcycle enthusiasts to Friday night's Grand Opening Party beginning at 8 PM. This celebratory event will feature an appearance by Ducati's AMA Superbike winning rider Larry Pegram, an exciting Ducati fashion show featuring the new 2010 Apparel line and entertainment provided by Puma.
Saturday, starting at 9 AM, Ducati Newport Beach will host an all-day Open House event. Festivities include a suspension clinic, demo rides Ducati's 2009 model lineup, an exclusive 25 percent off sale on all 2009 Ducati apparel and a video lounge filled with some of Ducati's greatest racing accomplishments.
Ducati Newport Beach
1601 Newport Blvd.
Costa Mesa, CA 92627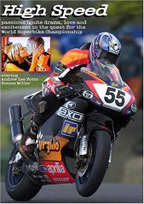 High Speed - the Movie
The best motorcyce racing movie ever made! Filmed on location at World Superbike, this an exciting romantic drama staring beautiful actress Sienna Miller.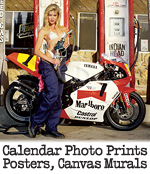 Erotica Archives
---
Suzuki MotoGP Team Signs Alvaro Bautista
for 2010
Team Suzuki Press Release August 16th - .Suzuki Motor Corporation is pleased to announce that Spaniard Alvaro Bautista will be joining its official MotoGP team in a two year agreement to contest the 2010 and 2011 MotoGP World Championships.
Bautista was Spanish 125cc champion in 2003 and crowned 125cc World Champion in 2006. He moved up to the 250cc class in 2007 and earned the 'Rookie of the Year' title for his impressive results. Bautista was runner-up in the 2008 title race and he is currently in contention for this season's 250cc championship, sitting in second place with six races remaining. Since his Grand Prix debut in 2002, Bautista has scored 43 podiums including 16 victories (eight in each class). The 24-year-old hails from Talavera de la Reina in Spain, a town approximately 130kms west of Madrid.
Suzuki is very pleased to have achieved the signing of one of the brightest young stars in Grand Prix racing and looks forward to developing a strong relationship and exciting races with Alvaro Bautista.

Red Bull Indy MotoGP Schedule August 28-30

Indianapolis, IN – August 15, 2009 – The Red Bull Indianapolis GP on Aug. 28-30 at the Indianapolis Motor Speedway offers a dream weekend for motorcycle racing enthusiasts, on and off the track.
A full schedule of events is planned during the second annual MotoGP event at IMS, including more than 11 hours of overall on-track time for the best riders in the world on Practice Day, Friday, Aug. 28, Qualifying Day, Saturday, Aug. 29 and Race Day, Sunday, Aug. 30.
The action starts at 9:30 a.m. Friday with rider question-and-answer sessions and a Riders For Health Charity Auction until 12:30 p.m. at the 6th Street Stage located in the IMS infield.
Fans can get an up-close look at the exotic prototype motorcycles raced in MotoGP during the popular Pit Walkabout, which takes place from 9:45-11:30 a.m.
All three classes – MotoGP, 250cc and 125cc – each will have one-hour practice sessions Friday afternoon. MotoGP superstars Valentino Rossi, Jorge Lorenzo and Dani Pedrosa, and American stars Colin Edwards and Nicky Hayden will get their first laps of the weekend on the 2.621-mile circuit from 1:55-2:55 p.m. Friday.
The Saturday schedule is packed with more than five hours of on-track time among the three classes, with practice in the morning and qualifying in the afternoon.
Morning practices start at 9 a.m., with MotoGP on track at 9:55 a.m. A Cycle World Seminar will take place from 11 a.m.-noon on the 6th Street Stage before qualifying begins at 1 p.m. MotoGP riders will start their high-speed quest for the pole at 1:55 p.m.
After qualifying, a stunt riders show will take place at 4:05 p.m., followed by a free concert by Crash, the rock band led by MotoGP star James Toseland, on the 6th Street Stage from 4:30-5:30 p.m.
Race Day adrenaline kicks in quickly with a stunt riders show at 8:30 a.m. Sunday, followed by separate Warm Up sessions for all three classes from 9:40-11 a.m.
The 125cc race, featuring American rookie Cameron Beaubier, starts at noon, followed by the 250cc race at 1:15 p.m.
Pre-race festivities for the featured MotoGP race will start at 2:15 p.m. with parade laps by 1993 World Champion Kevin Schwantz on the 500cc Suzuki that legendary American Schwantz rode to the world title.
The countdown then will continue to the MotoGP race, which starts at 3 p.m.
Motorcycle enthusiasts also can browse and purchase the latest gear and aftermarket accessories all three days at the Vendor Marketplace in the Gasoline Alley Garages.
Race weekend activity outside of IMS includes the XDL Sportbike Freestyle Championship and Motorcycles on Meridian events Friday and Saturday evening in downtown Indianapolis, and the Lucas Oil Indy Mile AMA Pro Flat Track Grand National race on Saturday night at the Indiana State Fairgrounds.
2009 RED BULL INDIANAPOLIS GP SCHEDULE
(All times local)
FRIDAY, Aug. 28 PRACTICE DAY
8am.-6pm - Public Gates Open
8 a.m.-6 p.m.
Vendor Marketplace Open, Gasoline Alley Garages
9:30 a.m.-12:30 p.m.
Riders For Health Charity Auction, Rider Q&A's, 6th Street Stage
9:45-11:30 a.m.
Pit Walkabout
12:40-1:40 p.m.
125cc Free Practice 1
1:55-2:55 p.m.
MotoGP Free Practice 1
3:10-4:10 p.m.
250cc Free Practice 1
6 p.m.
XDL Sportbike Freestyle Championship, Downtown Indianapolis
7 p.m.-3 a.m.
Motorcycles on Meridian, Downtown Indianapolis
SATURDAY, Aug. 29 QUALIFYING DAY
7am.-6pm - Public Gates Open
7 a.m.-6 p.m.
Vendor Marketplace Open, Gasoline Alley Garages
9-9:40 a.m.
125cc Free Practice 2
9:55-10:55 a.m. MotoGP Free Practice 2
11 a.m.-noon
Cycle World Seminar, 6th Street Stage
11:10 a.m.-12:10 p.m.
250cc Free Practice 2
1-1:40 p.m.
125cc Qualifying
1:55-2:55 p.m.
MotoGP Qualifying
3:10-3:55 p.m.
250cc Qualifying
4:05 p.m.
Stunt Riders Show
4:30-5:30 p.m.
Live Music by Crash with MotoGP Rider James Toseland, 6th Street Stage
6 p.m. - XDL Sportbike Freestyle Championship, Downtown Indianapolis
7 p.m.-3 a.m. -Motorcycles on Meridian, Downtown Indianapolis
7 p.m. - Lucas Oil Indy Mile AMA Pro Flat Track Grand National, Indiana State Fairgrounds
SUNDAY, Aug. 30
RACE DAY
7 am.-6 pm - Public Gates Open
7 a.m.-6 p.m.
Vendor Marketplace Open, Gasoline Alley Garages
8:30-9am - Stunt Riders Show
9:40-10 a.m. - 125cc Warm Up
10:10-10:30am - 250cc Warm Up
10:40-11am - MotoGP Warm Up
Noon- 125cc Race (23 laps)
1:15 p.m. - 250cc Race (26 laps)
2:15 p.m. - Parade Laps by 1993 World Champion Kevin Schwantz on 500cc Title-Winning Bike
3 p.m. -MotoGP Race (28 laps)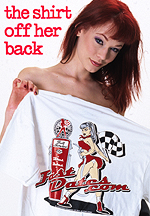 Order the Official
FastDates.com &
LA Calendar Bike Show
T-Shirts!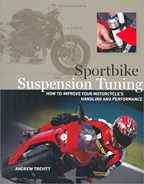 ---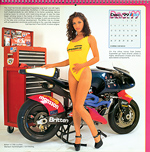 One of John Britten's few hand built from scratch superbikes was featured in the 1999 Fast Dates Calendar.
Video Tribute To
John Britten.
Backyard Motorcycle Visionary
He was considered at the time of his death the best motorcycle engineer in the world. His Britten Superbike, today, almost 20 years later is still one of the most advanced sportbikes ever built. Designing and building motorcycles and much more, John Britten gave us a fabulous lesson of perseverance, courage, humility and creativity. If you never watched it, this 5- part documentary (total 7 h 15 minutes!) shot in his home in New-Zealand is a must see for all the pros and backyard builders around the world. By the time he died of cancer in 1995, John Britten had become a household name.
See the video TV Series
John Britten TV Series
---