This Month in Fast Dates 2008
Calendar Kittens Camilla and Katie get frisky on Pit Lane at Brands Hatch World Superbike with Ruben Xaus' Sterilgarda Betrik Ducati 999F05.
Buy the 2009 Fast Dates Calendar • Download Big Screensaver Photos in Members Corner
---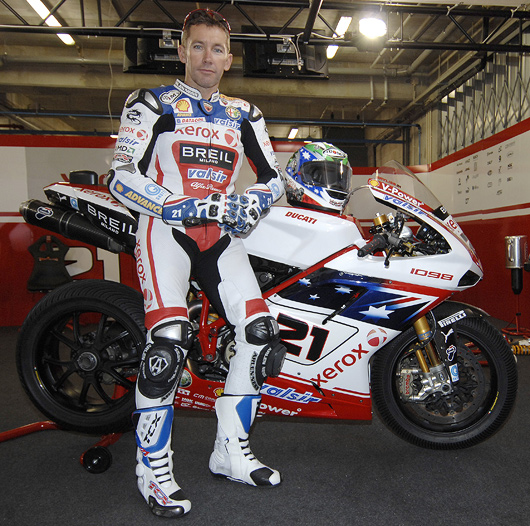 Troy Baliss' special Ducati commerative livery celebrating his 2008 World Superbike Championship. Any bets that Ducati might release a commerative production edition 1198 for this coming year?
2008 Hannspree World Superbike Championship, Portimao Round 14 of 14
Troy Bayliss Makes it a "Perfect Storybook Ending"
at Portimao, Portugal, to a Brilliant Racing Career
Portimao (Portugal), Sunday Nov 2nd, 2008 -Troy Bayliss (Ducati Xerox) today took part in his last ever Superbike races at the all-new and exciting Autodromo Internacional do Algarve race track in Portugal, triumphing in both Race 1 and Race 2 on board his Ducati 1098 F08, taking in dominant style the 51st and 52nd Superbike wins of his career, his third double win of the 2008 season.
Troy Bayliss, three times World Superbike champion in 2001, 2006 and 2008 today retires from Superbike racing and celebrates a career that has seen him tally up a total of 52 race wins and 26 poles over nine seasons, 11 of the race wins achieved during this 2008 season. He concludes the 2008 season with an 118-point advantage over second-placed rider and fellow Australian Troy Corser 9Yamaha Italia). Ducati, who took the manufacturers title at the last round in Magny-Cours, finish with an 83 point advantage over second-placed constructor Yamaha.
In Race 1 Troy got a flying start and led from the start. The chasing pack fought it out behind him, allowing Troy to build up a significant lead and, although tyre wear was beginning to affect his performance in the final stages, no-one could catch the Australian champion and he thus took a comfortable win. Unfortunately Ducati Xerox team-mate Michel Fabrizio came off in the opening lap, ending his race before it ever really began.
Race 2 again saw Troy get off to a blistering start and, with his bike set-up in such a way that he later declared it to be the best bike he has ever ridden, he could do no wrong, winning his 11th race of the 2008 season, the 52nd win of his Superbike career. The success of Race 2 tasted all the sweeter due to team-mate Michel Fabrizio's second place finish, his seventh podium place of the season. Michel quickly progressed from tenth to third position in the early stages and moved up by default to second position when Xaus fell during lap 9.
Troy Bayliss (Race 1 - 1st, Race 2 - 1st) - "This was the perfect end to my racing career, to finish with pole and a double win, an absolute fantastic result. We had a dream start today. I was a little hesitant before Race 1 because none of us had done a lot of laps here so we weren't sure for the tyres but I think everyone was pretty much on the same rear. The gap behind me got bigger and bigger which surprised me but I heard that there was a big battle behind me which worked to my advantage. I was grateful for that lead though because by the end the rear was finished and Carlos was catching me. We changed a few things for the second race and I have to say that bike in Race 2 was the best bike I've ever ridden in my career."
Troy Baliss' special Ducati commerative livery celebrating his 2008 World Superbike Championship.
"I've been doing this for many years and it was a long way to come but I got here, and now I'm at the end of my career. I have a great team behind me and I thank all of them and the sponsors because you can't do this without those guys. My career's come to an end; I've won the championship and finished my career in one piece so it's incredible really. I wish Michel lots of luck for next season and thanks to everyone who's supported me over the years."
Exciting New Algarve Circuit brings curtain down on 2008 WSBK season
PREVIEW: The final act of the 2008 HANNspree FIM Superbike World Championship will be played out this coming weekend at the new Autodromo Internacional do Algarve circuit near Portimao in southern Portugal. Built in less than a year at a projected total investment cost of almost 200 million Euros, the Portimao track is currently having the finishing touches put to it as it prepares for the big inaugural event, but it promises to be one of the most spectacular circuits in Europe and is a fitting climax for this year's championships.

Algarve was built to be the world's premier roadracing facilitily and they really achieved that goal. The SBK 2008 Finale there will be its first race ever. Take a detailed tour of the Algarve facility at autodromodoalgarve.com
The Portuguese Round will also be notable for another reason as it will be the swansong for Ducati Xerox rider Troy Bayliss, who takes to the track for the final time before retiring. The 39 year-old Australian was crowned WSBK champion for the third time one month ago at Magny-Cours and will hang up his leathers after a glittering Superbike career that began in 1997 at Phillip Island. Troy has been at the top of his game for the past eleven years, but he will be aiming to bow out with a victory flourish this weekend.
The battle for the runner-up slot is keeping the end of season alive as just nine points separate Yamaha Motor Italia WSB team-mates, Noriyuki Haga (325 points) and Troy Corser (316). Both riders have something to aim for in the final round as they tackle their final races for Yamaha before heading for pastures new nest season; the Japanese rider to finish second for the second year in a row, the Australian to take his maiden win on the R1 machine in two years of trying.
Max Neukirchner (Alstare Suzuki), currently fourth on 298 points, can be satisfied with his debut season after scoring two wins, while Carlos Checa (Hannspree Ten Kate Honda), who also has two wins to his name, will want to finish off the season in style after an end-of year slump in results.
The second half of the season has been much kinder than the first to Max Biaggi (Sterilgarda Go Eleven Ducati), as he has strung together an exceptional sequence of podiums in the last six rounds, demonstrating once again that the Italian is still a top rider and a top attraction in his second year on Superbike. Biaggi still has to hold off the final attacks of Fonsi Nieto (Suzuki Alstare), one point behind in seventh, while the other rider from Rome in the top 10, Michel Fabrizio (Ducati Xerox) is one slot down in eighth on 203 points.
Ryuichi Kiyonari, winner of three races for the Hannspree Ten Kate Honda team, has not figured well in the last four races, the Japanese rider scoring just 3 points to take his total up to 193, while Ruben Xaus completes the current top 10 in the standings on 171 points in his final race for the Sterilgarda Ducati team. A word of mention also for the PSG-1 Corse riders Régis Laconi and Makoto Tamada, who will attempt to conclude what has been a difficult and frustrating season for the Kawasaki team in the best possible way.
No Superbike titles therefore will be up for grabs in Portugal after Ducati completed its fifteenth Manufacturers' triumph to go with Bayliss's Riders' victory.
Points (after 13 of 14 rounds): Riders - 1. Bayliss (Ducati) 410 punti; 2. Haga (Yamaha) 325; 3. Corser (Yamaha) 316; 4. Neukirchner (Suzuki) 298; 5. Checa (Honda) 284; 6. Biaggi (Ducati) 235; 7. Nieto (Suzuki) 234; 8. Fabrizio (Ducati) 203; 9. Kiyonari (Honda) 193; 10. Xaus (Ducati) 171; etc. Manufacturers – 1. Ducati 520; 2. Yamaha 461; 3. Suzuki 384; 4. Honda 379; 5. Kawasaki 82.
A super treat for winning Superpole, Troy picks up from Paolo Ciabatti the keys to a new Alfa Romeo 159.
Troy Bayliss Closes his Career with his 26th Pole at Portimao
Portimao (Portugal), Saturday 1st November: the last Superpole session of the 2008 World Superbike championship, held today at the Autodromo Internacional do Algarve in Portugal, was declared wet with the onset of rain just minutes before the start. Troy Bayliss (Ducati Xerox) was one of few riders to go straight out in the first minutes of the 50-minute session and he immediately set the fastest time, a time that was unbeatable once the rain intensified. Team-mate Michel Fabrizio followed a similar strategy and recorded the fifth fastest time before the heavy rain prevented further fast times being set.
In the second qualifying session that took place this morning Michel was consistently lapping fastest, registering a quickest lap of 1m43.6s, to qualify first for Superpole. Troy had a more difficult session and qualified for Superpole in eventual twelfth place, though rectified this setback during the Superpole to qualify in first position for tomorrow's races.
Troy's Ducati 1098 today carried a special commemorative livery, with suit to match, to celebrate having won his third World Superbike championship title at Magny-Cours three weeks ago.
Historical! This incredible career ending photo above of Troy Bayliss in his special commerative Ducati 2008 World Championship winning livery in action blazing titanium sparks off his boot slider at Algarve wil be available as a Photo Print, huge Wall Poster or Canvas Mural as of Nov 3rd in FastDates.com Calendar Photos.

Troy Bayliss 1m58.5s - "The whole weekend has been strange and the weather has been a bit up and down. The track is dirty and wet too so it's not been easy. I'm very glad I went straight out and got a few good laps in very early at the start of the Superpole session. I was pretty happy with the wet setting and didn't need to go out again because it then started to rain more heavily half way through the session and no-one could match my time. I am happy to take my last ever Superpole; the 1098 has been working well as has the team, I have to thank them for all their hard work this weekend, and this season, without them I wouldn't have taken the title.
Superpole WSB Portimão 01/11/2008
Pos. Rider Manu. Nat. Total Time
1 Troy Bayliss Ducati AUS 1'58.548
2 Cal Crutchlow Honda GBR 2'1.023
3 Jonathan Rea Honda GBR 2'2.027
4 Max Biaggi Ducati ITA 2'2.107
5 Michel Fabrizio Ducati ITA 2'2.779
6 Leon Haslam Honda GBR 2'2.861
7 Troy Corser Yamaha AUS 2'3.014
8 Ruben Xaus Ducati ESP 2'3.023
9 Regis Laconi Kawasaki FRA 2'3.494
10 Noriyuki Haga Yamaha JPN 2'4.420
11 Carlos Checa Honda ESP 2'4.496
12 Jakub Smrz Ducati CZE 2'5.250
13 Yukio Kagayama Suzuki JPN 2'5.408
14 Ayrton Badovini Kawasaki ITA 2'6.354
15 Max Neukirchner Suzuki GER 2'6.830
Congratulations from a Champion, to a Champion - 7-time Formual One World Champ Michal Schumacher congradulates Troy Baliss' on the starting grid. Michael is an extreamely fast superbike rider himself and there are rumors he may race in WSB next year, possibly as a wildcard rider.
Race 1: Bayliss Reconfirms Why He is the Champion
Portimao, Sunday Nove 2nd - The first race was totally dominated by Bayliss, who powered into the lead at the start and was never seen again. The triple world champion's margin over his pursuers was just over two seconds at the flag but it had been much wider throughout the race.
There was a terrific scrap for the remaining podium places, the right choice of Pirelli tyre making all the difference and in the end it was Checa who came on strong to take the runner-up slot from Corser. The outcome for fourth place was also uncertain until the flag, and it eventually went to Jonathan Rea (Hannspree Ten Kate Honda), making his WSBK debut. Fonsi Nieto (Suzuki Alstare) recovered well to finish fifth, ahead of another Spaniard, Gregorio Lavilla (VentAxia Honda) and Leon Haslam (HM Plant Honda). Max Neukirchner (Alstare Suzuki) crashed out while trying to reach the leading group, while Michel Fabrizio (Ducati Xerox) and Max Biaggi (Sterilgarda Go Eleven Ducati) both retired a few corners in after a clash.
Checa's second place in the opener came after a strong charge to make up from his third row qualifying place of 11th, and he was aggressive in his passes on the other top riders to make a gap for himself behind runaway leader, and eventual double race winner, Troy Bayliss.
Jonathan Rea (Hannspree Ten Kate Honda CBR1000RR) was an outstanding fourth in his first WSB ride, 15 seconds from the victory after 22 laps of intense action. He had started from third place on the grid, earned during a wet Superpole qualifying session on Saturday. He was 15th in race two, after running with the leading riders once more, until he took to the gravel and narrowly avoided crashing while trying to outbrake two other riders into turn one.
Checa was the first regular WSB Honda rider home in race two, seventh, while Leon Haslam took his BSB Honda to third after an always thrilling race between a mix of seasoned veterans and wildcards, who included second best qualifier, Cal Crutchlow, Haslam's team mate. Checa was lucky to avoid a fallen rider in race two, but lost places as a result.
British Superbike star Jonthan Rea turned in an excellent woild car ride on the Ten Kate Honda, finishing 4th in Race One.
Superbike Race One Results: 1. Bayliss T. (AUS) Ducati 1098 F08 38'48.373 (156,198 kph); 2. Checa C. (ESP) Honda CBR1000RR 2.207; 3. Corser T. (AUS) Yamaha YZF-R1 6.972; 4. Rea J. (GBR) Honda CBR1000RR 15.228; 5. Nieto F. (ESP) Suzuki GSX-R1000 16.126; 6. Lavilla G. (ESP) Honda CBR1000RR 18.152; 7. Haslam L. (GBR) Honda CBR1000RR 18.939; 8. Kiyonari R. (JPN) Honda CBR1000RR 20.942; 9. Xaus R. (ESP) Ducati 1098 RS 08 32.018; 10. Laconi R. (FRA) Kawasaki ZX-10R 32.871; 11. Badovini A. (ITA) Kawasaki ZX-10R 36.778; 12. Rolfo R. (ITA) Honda CBR1000RR 36.848; 13. Nakatomi S. (JPN) Yamaha YZF-R1 41.667; 14. Muggeridge K. (AUS) Honda CBR1000RR 41.806; 15. Kagayama Y. (JPN) Suzuki GSX-R1000 48.337; 16. Gimbert S. (FRA) Yamaha YZF-R1 50.295
Race 2: A Brilliant End to a Brilliant Career
"We changed a few things for the second race and I have to say that bike in Race 2 was the best bike I've ever ridden in my career!" - Bayliss descibes his Ducati 1098 R08 afterwards

The second race saw another totally dominant win from Bayliss, who bows out after a season in which the Australian clearly proved to be the strongest rider out there. The success of Race 2 tasted all the sweeter due to team-mate Michel Fabrizio's second place finish, his seventh podium place of the season. Michel quickly progressed from tenth to third position in the early stages and moved up by default to second position when Xaus fell during lap 9. The final podium place went to Leon Haslam (HM Plant Honda) who got the better of Neukirchner in the final stages.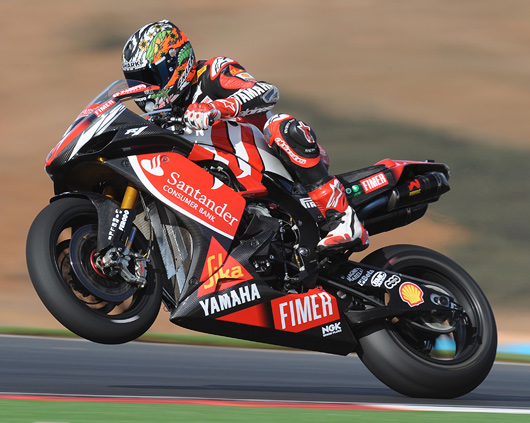 Thanks to a sixth place behind Nieto, Corser finished runner-up in the championship, taking advantage of a ride-through penalty for Haga for a jump start. Régis Laconi (Kawasaki) scored a good result in tenth for Kawasaki, while Biaggi could only finish in thirteenth place.
British Superbike stars Leon Haslem and cal Crutchlow turned in an excellent wild car ride on the HM Plant Honda, with Haslem here finishing 3rd in Race Two. The HM Plant team will return to World Superbike full time in 2009 and will be a strong force to recon with, as you may remember a couple other riders who stared with HM Plant in British Superbike, later World Champions Neil Hodgson and James Toseland.
Superbike Race Two Results: 1. Bayliss T. (AUS) Ducati 1098 F08 38'26.125 (157,705 kph); 2. Fabrizio M. (ITA) Ducati 1098 F08 3.638; 3. Haslam L. (GBR) Honda CBR1000RR 4.356; 4. Neukirchner M. (GER) Suzuki GSX-R1000 4.983; 5. Nieto F. (ESP) Suzuki GSX-R1000 6.775; 6. Corser T. (AUS) Yamaha YZF-R1 7.403; 7. Checa C. (ESP) Honda CBR1000RR 7.578; 8. Lavilla G. (ESP) Honda CBR1000RR 16.113; 9. Crutchlow C. (GBR) Honda CBR1000RR 16.284; 10. Laconi R. (FRA) Kawasaki ZX-10R 16.446; 11. Kiyonari R. (JPN) Honda CBR1000RR 21.633; 12. Smrz J. (CZE) Ducati 1098 RS 08 22.098; 13. Biaggi M. (ITA) Ducati 1098 RS 08 24.089; 14. Haga N. (JPN) Yamaha YZF-R1 24.117; 15. Rea J. (GBR) Honda CBR1000RR 31.003; 16. Badovini A. (ITA) Kawasaki ZX-10R 31.136
Final Championship Points: Riders - 1. Bayliss (Ducati) 460; 2. Corser (Yamaha) 342; 3. Haga (Yamaha) 327; 4. Checa (Honda) 313; 5. Neukirchner (Suzuki) 311; 6. Nieto (Suzuki) 256; 7. Biaggi (Ducati) 238; 8. Fabrizio (Ducati) 223; 9. Kiyonari (Honda) 206; 10. Xaus (Ducati) 178; etc. Manufacturers – 1. Ducati 570; 2. Yamaha 487; 3. Honda 415; 4. Suzuki 408; 5. Kawasaki 94.
600cc World Supersport - Ten Kate Honda Dominates Again!
American Josh Hayes 4th
Portimao, Portugal, Nov 2nd - Kenan Sofuoglu won today's final 2008 World Supersport championship race at Portimao in Portugal, completing a remarkable season for the HANNspree Ten Kate team and Honda's CBR600RR. Sofuoglu's team-mate and recently crowned champion, Andrew Pitt, was second.
Sofuoglu made a victorious return to the Supersport class. The Turkish rider started the 20-lap race around the all-new, 4.5km Autodromo Internacional do Algarve from pole position, but dropped back to sixth in the opening laps, while Pitt led the way with fellow Honda riders, Jaon Lascorz and Josh Hayes. Sofuoglu battled back, however, and by mid-race distance, retook the lead whilst setting the fastest lap of the race at 1m46.082s – a time comparable with top ten World Superbike riders in the first race today.The Turkish rider, the 2007 World Supersport champion, took control of the race and went on to win by a wide margin over his future team-mate Andrew Pitt, who won this year's title.
It was a terrific battle for third between Joan Lascorz (Glaner Motocard.com Honda) and (Parkalgar Honda), with the win going to the Spaniard in a sprint finish. Fifth went to Broc Parkes, best Yamaha to the chequered flag, while Gianluca Nannelli (Hannspree Honda Althea) finished sixth.
As an added bonus for the HANNspree Ten Kate Honda team, Jonathan Rea, who is competing on the CBR1000RR Superbike this weekend, retained second place in the World Supersport title race.
Kenan Sofuoglu, P1 - "It's been a really nice weekend! I've already signed a contract to ride World Supersport with this amazing team next year, so this is a great way to start back on the CBR600RR. To be honest, I really didn't expect to be on pole this weekend but, after yesterday, I just wanted to finish the race on the podium. To take the win is an amazing way to finish a difficult year. Now I'm ready to make a really good job next season."
Andrew Pitt, P2, - "Johnny (Rea) has been a really tough opponent all season and, as soon as he goes, Kenan comes back with a performance like that. I was comfortable with the race, and the bike felt really good, so it's a good way to finish when the big trophy is already in the cabinet. I'm really happy for Kenan because it's been a really tough season for him. But I can tell him it won't be so easy next year!"
Ronald Ten Kate, team manager - "I'm just so happy. With a 1-2 in the race, and a 1-2 in the championship, it's the crown on a fantastic season for us. Big compliments of course to the riders, but also to the whole team who, week in, week out, race-by-race produce fantastic winning machines for the riders. Now it's time to celebrate before we start to work with the new Honda CBR600RR next season."
Supersport 600cc Results: 1. Sofuoglu K. (TUR) Honda CBR600RR 35'39.851 (154,508 kph); 2. Pitt A. (AUS) Honda CBR600RR 3.844; 3. Lascorz J. (ESP) Honda CBR600RR 7.403; 4. Hayes J. (USA) Honda CBR600RR 7.445; 5. Parkes B. (AUS) Yamaha YZF-R6 17.271; 6. Nannelli G. (ITA) Honda CBR600RR 17.297; 7. Sanna S. (ITA) Honda CBR600RR 25.803; 8. Vizziello G. (ITA) Honda CBR600RR 29.749
Final Championship Points: 1. Pitt (Honda) 214; 2. Rea (Honda) 164; 3. Brookes (Honda) 162; 4. Parkes (Yamaha) 150; 5. Lascorz (Honda) 121; 6. Foret (Yamaha) 111; 7. Jones (Honda) 100; 8. Veneman (Suzuki) 92; etc.
Final manufacturers' points: Honda 315, Yamaha 203, Suzuki 102, Triumph 77, Kawasaki 46
European Superstock 1000 FIM Cup
The deciding race for the Superstock 1000 category proved to be an exciting one, as Brendan Roberts (Ducati Xerox Junior Team) powered to the win and the title. The young Australian also gained an advantage from a crash by points leader Xavier Simeon (Suzuki Alstare), which allowed him an easy run to the title. Second place went to another Australian Chris Seaton (Celani Suzuki) ahead of Maxime Berger (Hannspree IDS Ten Kate Honda), another of the stars of this season. Michele Pirro (Yamaha Lorenzini by Leoni) finished fourth, while Alex Polita (Sterilgarda Go Eleven Ducati) was out of luck in the title battle after starting from row 5.
Results: 1. Roberts B. (AUS) Ducati 1098R 22'23.040 (147,706 kph); 2. Seaton C. (AUS) Suzuki GSX-R1000 K8 2.995; 3. Berger M. (FRA) Honda CBR1000RR 3.938; 4. Pirro M. (ITA) Yamaha YZF-R1 4.773; 5. Smrz M. (CZE) Honda CBR1000RR 17.166; 6. Polita A. (ITA) Ducati 1098R 17.482; 7. Barrier S. (FRA) Yamaha YZF-R1 19.452; 8. Corti C. (ITA) Yamaha YZF-R1 19.878
Final Championship Points: 1. Roberts (Ducati) 147; 2. Berger (Honda) 140; 3. Polita (Ducati) 137; 4. Simeon (Suzuki) 136; 5. Pirro (Yamaha) 102; 6. Smrz (Honda) 84; 7. Giugliano (Suzuki) 72; 8. Foray (Suzuki) 62.
European 600 Superstock Championship
The Superstock 600 race was also decided in a sprint finish, with the win going to British rider Gino Rea (Stonebaker Yamaha). Rea got the better of his French rival Loris Baz (Yamaha YZF Junior Team), who won the title this year. Third place went to Italian Marco Bussolotti (Yamaha Motor Italia Junior Team), a result that enabled him to take the runner-up slot in the championship.
Results: 1. Rea G. (GBR) Yamaha YZF-R6 18'18.478 (150,492 kph); 2. Baz L. (FRA) Yamaha YZF-R6 0.060; 3. Bussolotti M. (ITA) Yamaha YZF-R6 3.161; 4. Lonbois V. (BEL) Suzuki GSX-R600 3.819; 5. Day J. (USA) Honda CBR600RR 10.038; 6. Beretta D. (ITA) Suzuki GSX-R600 12.283; 7. Petrucci D. (ITA) Yamaha YZF-R6 14.822; 8. Massei F. (ITA) Honda CBR600RR 15.215
Final Championship Points: 1. Baz (Yamaha) 186; 2. Bussolotti (Yamaha) 134; 3. Rea (Yamaha) 132; 4. Vostarek (Honda) 121; 5. Linfoot (Yamaha) 117; 6. Beretta (Suzuki) 88; 7. Petrucci (Yamaha) 83; 8. Lonbois (Suzuki) 71, etc.
---

The original Ducati Streetfighter concept, and below the final production result.
New Ducati 1098 Streetfighter
November 1st - Here's a first look at the new 2009 Ducati Streetfighter which will be released in full detail at the EICMA show on Mondy Nov 3rd. Based on the current 2007-2008 Ducati 1098 Superbike with its 160hp Testastretta 4-valve watercooled engine, but with output down slightly to 155hp because of its less efficiaent exhaust system, the Streetfighter design is similar to Aprila's popular Tuono model range which strips the company's Superbike model of its full bodywork and replaces the clip-ons with tall handlebars for a more controlled and comfortable sit-up riding postion.
The original Ducati Streetfighter concept, while above and below the final production result.
Pictured above is the original Streetfighter concept drawing which had a very Bomota-ish look and was very sexy with it's own unique frame, cast aluminum sub frame, and triangular shpeed mufflers. The actual production Streetfighter, pictured below, was kept more cost effective, quicker and easier to build by employing the 1098 Superbike's original fame, subframe and exhaust system. Ducati will offer its usual 2 versions: a 1098 Streetfighter base model and a 1098S model with full Ohlin's front and rear suspension. Bothe the Streetfighter S model and the new 2009 1198 Superbike will also get the DTC Ducati Traction Control from the current R-model Superbikes.FastDates.com will have all the details and more pictures for you on the Nov 3rd release.


The Streetfighter has things to like: The 1098 engine is the best engine Ducati has ever built. And now you get legendary Ducati Superbike handling in a comfortable sit-up design.
And it has things not to like: One disappointment is the Monster style side exhaust which cheapens the look of the bike and lowers power. We would have prefered the Superbike models' under the seat full exhaust system as shown on the concept bike s to maintain the heritage,looks and performance of where the streetfighter came from.
But the really big negative for us is the Streetfigher gets an even slower 25.6° steering head angle/rake than the already too slow 24.5° steering head angle/rake found on the regular Superbike models which doesn't work well in most applications (only the 1098R Superbike model's steering head can be turned in to a quicker 23.5° angle as used on the Corse race bikes) (all other Ducati street bikes are quicker turning 24° including the Monsters). Increasing the Streetfighter's steering head angle another 1.1° also has the effect of increasing the Superbike's optimum wheelbase of 56.3 ins to an overly long 58.1 inches. The result is the streetfighter probably handles and turns like a truck, and not like a real "Streetfighter" should. Dissapointing. Of course, the real proof will be in riding the bike.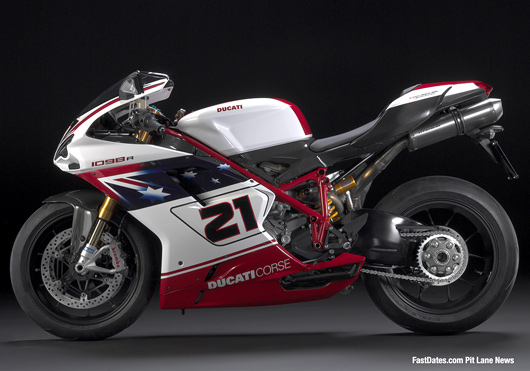 The 1198cc R model Superbike for 2009 gets the Troy Bayliss World Champion commerative paint scheme from Troy's final race at Algarve, Portugal. The only annoying thing is having to expain to everyone why your $40,000 R model gets the "1098R" identification on the fairing while all the lower priced 2009 Ducati Superbikes will now get your big 1198cc engine and have the newer "1198" idenification on their fairings. The commerative 2009 model R will be numbered in 500 editions and comes with a signed and numbered desk placard from Troy Baylis and Ducati CEO Gabriele Del Torchio.
For more go to Pit Lane News New BIkes: 2009 Ducati Models
---
Nicky Hayden's first Ducati ride on the new GP09. The special American flag colors add publicity to his first ride on a Ducati without violating his expiring Honda contract which probaby remains in effect to the end of this year.

MotoGP Valencia Testing Session
Casey and Nicky Take Ducati GP09 to the track at Valencia
Monday Oct 27 2008,Day 1 - The first session of a two-day test got underway in hot and sunny conditions in Valencia today, a day full of new things for the Ducati Marlboro Team. At close to 11.00 in the morning, when the garage doors were opened, the spotlights were all focused on Nicky Hayden and on his 'Stars and Stripes' liveried Ducati, which had its first run at the Ricardo Tormo circuit. The Report Continues HERE
---


Click to Order Now!

MotoGP 08 Goes On Sale!
The latest in Capcom´s MotoGP video game series MotoGP 08, goes on sale at the end of this month on four different platforms, set to keep World Championship fans occupied during the winter break.

Featuring all the riders, circuits and teams from the 2008 season, the game gives the chance for fans to try the new night race setting for Qatar in just one of the updates from previous versions. Create-a-rider, championship mode and the opportunity to race against up to 11 other MotoGP fans are just some of the ways to play MotoGP 08.

MotoGP 08 will be the first in the series for the Sony Playstation 3 format.
The game is being simultaneously launched for the Playstation 2 & Xbox 360 consoles, as well as for the PC.
---
Calendar Kitten Tiffany Toth (the blond at left) is featured in all the 2009 FastDates.com Calendars and appears nude in Members Corner.

Superbike to Remain as Premier Class
AMA Pro Racing announces final class structure
for 2009 Professional Roadracing Series
Daytona Beach, FL, Oct 24th - AMA Pro Racing announced today its class structure and weekend event package for the 2009 motorcycle road racing season. There was no mention of the series promotor Daytona Motorsports Group (DMG) in the press release, but the press release was issued from the DMG office at Daytona International Speedway by Roy Jansen, and not from the AMA headquarters in Ohio. It also appears the proposed and competing Motorcycle Industry Council's U.S. Superbike Championship is now stillborn and not moving forward. The AMA Press Release is as follows:
American Superbike will be the new premier class for AMA Pro Racing, and will showcase the traditional 1,000cc machines that competed in the former AMA Superbike class in the past. The new rules for the class are based on rules that were adopted by a committee comprised of the AMA staff, representatives of the various manufacturers, as well as experienced personnel from the American road racing infrastructure. Much of the new class structure has been architected with the participation and counsel of the major motorcycle manufacturers.

The class will adopt a spec tire and spec fuel and features changes that were made as a means to promote parity and to address the ever-escalating costs of competing in professional motorsports programs. American Superbike will compete in two feature races of 50 miles each at most events.

Also featured at all AMA Pro Racing weekends will be a new middleweight class to be known as Daytona SportBike. This class has been designed to include a broad range of competition equipment that formerly competed in AMA Supersport and AMA Formula Xtreme, as well as two- and three-cylinder machines not normally featured in AMA Professional events. This class will make its competition debut in the 2009 Daytona 200 By Honda, America's most prestigious motorcycle event. The green flag will drop on the field for the first time under the lights at Daytona International Speedway on Friday, March 6.

AMA Pro Racing will include a third class, newly created for 2009, known as SuperSport. This category is designed as an entry-level class for professionally licensed riders aged 16-21, competing on 600cc production motorcycles with minimal modifications. Riders will be limited to three years of competition in the new class. SuperSport competition will provide young riders an affordable opportunity to hone their skills at AMA National events and create a clear path to advance to the higher levels of professional road racing.

Many 2009 race weekends will also include the popular Red Bull AMA U.S. Rookies Cup. This class showcases future road racing stars aged 14-16 that have been selected for the Series through Red Bull's national competition program.

In addition, the SunTrust MOTO-ST Series is being revamped to include 600cc four-cylinder machines. The structure will go from three classes to two (GT1 and GT2) and will compete at select events, concluding with the 8 Hours At Daytona during Biketoberfest. The revamped program will be renamed SunTrust MOTO-GT.

AMA Pro Racing will review the specific lineup for each event weekend with the event promoters, who will announce their own weekend event schedules.

"The class structure we are announcing today bears little resemblance to that which we proposed several months ago, however I believe it will accomplish our goals of increased safety, parity and cost containment," said Roger Edmondson, President of AMA Pro Racing. "The program we have worked out with input from the industry will provide for participation by a wide variety of brands, and should provide a showcase for the best riders in American racing, with the added benefit of running at the best venues in the United States. We were fortunate to have the assistance of many stakeholders in the creation of the program, including the Motorcycle Industry Council (MIC)."

AMA Pro Racing has already released a 12-event schedule for 2009. In addition to its traditional events, pending safety committee input, American Superbikes and the AMA Pro Racing Program will return July 31-August 2 to Heartland Park in Topeka, Kansas, for the first time in several years, and make their first visit to New Jersey Motorsports Park in Millville, N.J., September 4-6.

The class rules are posted on the internet at www.amasuperbike.com.
---
2008/2009 International Motorcycle Show Schedule
Here's your once-a-year chance to see and sadde test all the new 2009 production bikes from their American distributors in one place at one time. The 28th Annual Cycle World International Motorcycle Show tour for 2008/2009 will be hitting a majot city near your starting this month. Check it out! For more informationj go to www.MotorcycleShows.com
Phoenix, AZ
Oct. 31 - Nov. 2, 2008

Dallas, TX
Nov. 14-16, 2008

Houston, TX
Nov. 21-23, 2008

Long Beach, CA
Dec. 5-7, 2008

Seattle, WA
Dec. 12-14, 2008

San Mateo, CA
Dec. 19-21, 2008

Novi, MI
Jan. 2-4, 2009

Washington, DC
Jan. 9-11, 2009

New York, NY
Jan. 16-18, 2009

Cleveland, OH
Jan. 30 - Feb. 1, 2009

Chicago, IL
Feb. 6-8, 2009

Minneapolis, MN
Feb. 13-15, 2009

Greenville, SC
Feb. 20-22, 2009
---
Beautiful Tamara Wasson on location at the classic Texaco service station in Hollywood, California, with Kevin Schwantz's 1994 GP World Championship Suzuki RG500 in the photo featured on the cover of the 1996 Fast Dates Calendar.
First Time Ever! FastDates.com Calendar Images Available for Sale!
Photo Prints, Posters, Canvas Wall Murals
Now, for the first time you can have my favorite, most memorable FastDates.com Calendar photos reproduced to museum qualty standards for your home, garage, office or store, thanks to our new partnership with one of America's premier online photo labs. Choose from photo prints on quality photo paper, to huge poster and mural size Giclee' photo prints on archival rag paper or canvas mounted to wooden frames or display boxes.
Now you can enjoy my best photos of the the world's finest motorcycles with beautiful models! - Jim Gianatsis
---
MotoGP rider Shinya Nikano will join Max Biaggi on the new Aprilia 2009 World Superbike team aboard the new RSV4
2009 SBK World Superbike Team & Rider LineUps
The 2009 World Superbike Team / Rider LineUps are shaping up as follows:
Look for an exciting jammed packed 40 Rider grid for the first time ever!
BMW Factory: Troy Corser, Ruben Xaus
Ducati Xerox Corse: Noriyuki Haga, Michel Fabrizio
Boulder Ducati: Jake Zemke?
RG Ducati: Regis Laconi, Fonsi Nieto, Luca Scassa, Ben Bostrom?
Ten Kate Hannspree Honda: Carlos Checa, Ryuichi Kiyonari, Jonathan Rea - World Superbike
Andrew Pitt and Kenan Sofuoglu - World 600cc Supersport
Althea Hannspree Honda: Tommy Hill
Alto Evoution Honda: ?
HM Plant Honda:
Sterilgarda Alex Polita Ducati: Shane Byrne, Alex Polita
Guandalini Team: Jakub Smrz,
Stiggy Motorsports Honda: Josh Brookes, Leon Haslam, Robbie Rolfo?
DFX HOnda: Karl Muggeridge, Regis laconi or Luca Scassa
Paul Bird Motorsports Kawasaki Factory: Makoto Tomada, Broc Parcs
PSG-1 Racing: Shinya Nakano?
Aprilia RS4 Factory Team: Max Biaggi, Shinya Nakano
Suzuki Alstare: Max Neukircher, Yukio Kagayama
Yamaha Motor Italia: Tom Sykes, Ben Spies
Yamaha Team France YZF: Unnamed Japanese rider, Regis Laconi, Ben Bostrom?
GMT 94 Team: David Checa, Regis Laconi?
---



Marisa Miller 2009 Calendar Click to Order!

Sex Sells! Sports Illustrated Supermodel Marissa Miller shoots Pinup poster for Harley-Davidson


America's hottest swimsuit model, Califonrnia girl Marissa Miller who has been featured in recent years in the famed Sports Illustated Swimsuit Calendars and Videos, as wel as the Victoria's Secret Lingerie Catalog, recently did a shoot with Harley-Davidson to promote their newly revised V-Rod. Using a known. Using a model endorsement is a big turnaround for Harley who discontinued using a Miss Harley-Davidson spokesmodel to promote their bikes at consumer events back in 2002, their last spokesmodel being our own FastDates.com Calendar Kitten Rockin' Robin Cunningham.
Click on the cover at left to order Marisa's 2009 Calendar
---
There's more! Go to Pit Lane News Previous Page
Also Visit: Fast Dates Calendar News • Iron & Lace Calendar News
Calendar Girl News • Meet the Models
Calendar Kittens, The Paddock Garage, Screensavers, Iron & Lace Garage

Many of our Calendar Kittens can also be seen at Playboy's website...


BikerKiss.com - the largest biker personals site!
---


World Premier!
2009 FastDates.com Calendars
More 2009 Pin Up Model
& Motorcycle Calendars...

---
Infront rebrands leading promoter in motor sport, FGSport, as Infront Motor Sports
Zug, Switzerland / Portimão, Portugal, 31 October 2008 – At the close of the final round of the 2008 FIM Superbike World Championship (World SBK) season in Portimão, the Swiss-based sports marketing company Infront Sports & Media has announced its rebranding of FGSport, one of the leading promoters in motor sports, to Infront Motor Sports.
FGSport became part of the Infront Group in May 2007, following Infront's acquisition of the majority interest. Infront now has two companies in the important Italian market – Infront Italy (former Media Partners, based in Milan) and Infront Motor Sports – and the name change is executed as part of a process of enhancing the global Infront umbrella brand.
Both companies will continue to operate independently but will in all possible aspects utilise each other's services and benefit from synergies. There is no change in the management of the Infront Motor Sports company under the direction of Chairman Maurizio Flammini, CEO Paolo Alberto Flammini and Vincenzo Lamaro as Managing Director.
Exciting plans for 2009
2008 has been a highly successful season showcasing the return of the series to the United States (Miller Motorsports Park, Salt Lake City) and attracting close to one million spectators. There are exciting plans for 2009, which include the return to the famous Kyalami circuit in South Africa; further improvements to the television distribution and production, as well as the addition of two new, prestigious manufacturers - BMW and Aprilia.
Infront will also further utilise its international network and its extensive capabilities in the areas of media and marketing rights distribution, host broadcast and new media production, as well as hospitality to help further improve the level of the Championship. In 2008, the company already used its expertise to enhance coverage of the series and provide new insights for viewers. It supervised the host broadcast and new media production through its international production operation and also distributed and serviced the international media rights.
Together with FG Sport, it has agreements with 30 broadcast partners, ensuring worldwide live, delayed and highlights coverage. In addition, Infront also created first class hospitality opportunities at all European SBK events, as the Group utilised its Hospitality services and resources to offer SBK's stakeholders and clients an unforgettable race experience.
Four properties under one roof
The newly branded Infront Motor Sports will continue to manage and develop its main properties in motor sports, the FIM Superbike World Championship (SBK) and the FIM Supersport World Championship (SSP) plus its support classes, the Superstock 1000 FIM Cup (STK) and the UEM European 600 Superstock Championship.
Making the announcement, Infront's President & CEO Philippe Blatter said: "Infront expanded rapidly through a series of acquisitions in 2006 and 2007 further diversifying our rights portfolio. The re-branding of these companies – especially FGSport – is now a priority of the consolidation process. As we now have 23 offices in 10 countries, this is important. We are now focusing on developing synergies so that all Infront companies can benefit from our core expertise and our ability to innovate."
Maurizio Flammini, Chairman of Infront Motor Sports, said: "Motor sports is an important sector of the sports marketing industry where there is scope for growth. We see great potential for Infront Motor Sports as part of the Infront Group, as our properties are enhanced through the greater resources of a larger group."
Stephan Herth, Infront's Executive Director Summer Sport, commented: "We have ambitious plans for the Superbike World Championship. By deploying our international sales network in both media and sponsorship competencies and our broad sports marketing expertise, we will ensure that Superbike becomes even more successful. We also aim to bring wider dimensions to the series by including new powerful commercial markets especially in Asia, which will help to further boost Superbike around the world."
About Infront Sport & Media
Infront Sports & Media, based in Zug, Switzerland, is an experienced international full service sports marketing company with a capacity for innovation that is helping to transform the industry. These innovations have enhanced every area of sports marketing, including distribution of rights, host broadcast, programme production, event operations, brand development, sponsorship and even online entertainment. Infront has 400 employees across 23 offices in 10 countries.
The group's extensive portfolio includes partnerships with several European national football associations (incl. the DFB in Germany) and top Italian and German clubs. It is also the exclusive media rights advisor of Italy's Lega Calcio and involved in the distribution of the Asian media rights to the 2010 and 2014 FIFA World Cup™ (in a joint venture with Dentsu). Infront's subsidiary Host Broadcast Services (HBS), will handle the host broadcast of the 2010 and 2014 FIFA World Cup™ and for the first division of the French Football League (Ligue 1). Infront is also the strongest, most experienced marketing agency in the winter sports arena – representing six of seven Olympic winter sport federations at international level – as well as an established player in the Chinese sports market.
About Infront Motor Sports
Infront Motor Sports, formerly FGSport, is based in Rome and is the promoter of the FIM Superbike World Championship and partner of the Fédération Internationale de Motocyclisme (FIM) since 1989. It is one of the leading promoters in motor sport. The company was founded in 1975 and is led by Maurizio Flammini (President), Paolo Flammini (CEO) and Vincenzo Lamaro (Managing Director). FGSport has developed the FIM Superbike World Championship into one of motor racing's premier and fastest growing events.
About FIM Superbike World Championship
The FIM Superbike World Championship (www.worldsbk.com) is the world's leading production based motorcycle racing event. The 2009 Championship will be the 22nd racing season in the history of the event consisting of 14 rounds in 13 countries, covering 4 continents and visiting the world's most prestigious circuits. The series is the only motorcycle World Championship using production bikes from the world's leading manufacturers such as Aprilia, BMW, Ducati, Honda, Kawasaki, Suzuki and Yamaha, competitively engineered to boost performance, with top speeds exceeding 300 km/h. Superbike is arguably the most exciting form of motor sports offering a format of two races plus additional races from World Supersport, and from the two promotional classes Superstock 1000 and Superstock 600, which showcase the young riders of tomorrow.
2009 SBK Superbike
and 600cc Supersport

Mar 1 Phillip Island AUS
Mar 14 Qatar Dohar/Losail
April 5 Valencia ESP •
April 26 Assen, NL •
May 10 Monza IT •
May 17 Kyalami, South Africia
May 31 Miller, UT, USA
Jun 21 Misano San Marino *
Jun 28 Donnington GB *
July 26 Bruno Czech Rep *
Sep 6 Nuremburg, DM *
Sep 27 Vallelunga, IT
Oct 5 Magny-Cours, FR *
Oct 25 Portimao, Portugal *
• Includes 1000cc Superstock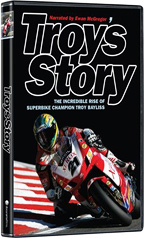 Troy's Story
The story of 2-Time World Superbike Champion Troy Bayliss narrated by Ewan McGreggor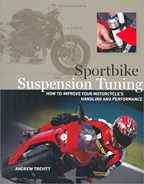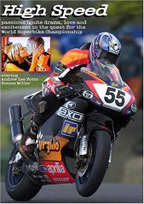 High Speed - the Movie
The best motorcyce racing movie ever made! Filmed on location at World Superbike, this an exciting romantic drama staring beautiful actress Sienna Miller.
---
Casey Stoner leaves Hospital after Wrist Operation
Friday Oct 31 2008
Bologna, Italy - Casey Stoner underwent successful surgery on his wrist on Thursday, at the Azienda Ospedaliero-Universitaria Policlinico in Modena. Antonio Landi, Specialist in Orthopaedic Surgery and Hand Surgery, was assisted by arthroscopic specialist Dr Luigi Pederzini and by Dr Norman Della Rosa.
Using arthroscopic surgery, two floating bodies were removed from the area of the styloid process of the ulna bone (lower arm).
Stoner was treated for pseudoarthrosis on his left scaphoid before the removal of a staple (which was inserted in Stonerâ€TMs scaphoid during an operation in 2003), and a bone graft using the Herbert Bone Screw System, which is designed to promote early active motion.
Stoner wanted to give his personal thanks to the medical team and also to Ducati Corseâ€TMs trusted consultant, Prof. Fabio Catani from the Rizzoli Hospital in Bologna, who has provided crucial advice and support over recent months, helping to set up the operation with the team led by Dr Antonio Landi.
The Australian was discharged this afternoon and will begin his rehabilitation over the next few days on his return home to Switzerland.
SBK 2009 testing to get underway after Portimao round October 22nd - Testing for the 2009 season is set to get underway the week after the final round of the season at Portimao. On November 4 and 5 the brand-new Portugese track will be the venue for a test involving several top Superbike teams.
Two factory squads Aprilia and Yamaha will be present; this will be the first opportunity to see the Yamaha team's new line-up of Ben Spies and Tom Sykes on their four-cylinder machines, while it will also be the second outing for Max Biaggi on Aprilia's new Superbike challenger. The Noale team's second rider, who will be announced shortly, will also be present.
Stiggy Motorsport Honda will be taking part in the test with new signing Leon Haslam, as well as the Sterilgarda Ducati team, who will present its two new riders Shane Byrne and Alex Polita.
For the moment the official Ducati, Honda, Suzuki and Kawasaki teams are not scheduled to take part, while BMW have opted to test on their own and will be on track on the same days at Valencia with Troy Corser and Ruben Xaus.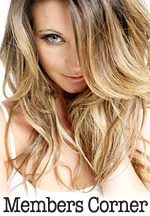 Members Corner
Hot Bikes, Sexy Kittens
Get Your Exclusive Grid Pass
aslo includes....
---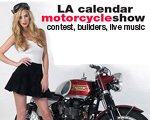 Complete Coverage!
2008 LA Calendar Motorcycle Show & Calendar Girl Music
Festival Weekend!
$86,000 Bike Building Championship
World Record Dyno Shootout!
Calendar Girl Music Festival
---
DUCATI PRESENTS ITS NEW 2009 MODEL RANGE
Rho (Milan), 3 November 2008 – A real, live runway, as those used during the Milan fashion week, set the scene for the entrance of the 2009 new additions in the Bologna manufacturer's range. These dream bikes are the result of Italian genius and creativity and will capture the attention of everyone visiting EICMA 2008, Milan's international motorcycle show being held at the city's international exhibition centre in Rho, from 4 to 9 November. From here they will go on to setting new standards as they arrive on the international market.
A press conference brimming with information, technical details and new unveilings was held prior to the official opening of the show. Gabriele Del Torchio, CEO of Ducati Motor Holding, met members of the international press and presented the amazing sporting and sales achievements that the Bologna company has recently recorded, as evidence of the Italian manufacturer's strength and performance.
Before the 2009 models were let loose, the press was also shown the new Ducati logo, an evolution of the historic brand name, which now includes a new red shield featuring a new graphic symbol, alongside the classic Ducati script. This replaces the previous, celebrated, stylised letter 'D' and makes this motorcycling logo even more eye-catching and unique in its representation of passion, competition and performance.
"Confidence and passion are the two key words for the coming year. – said Mr Del Torchio as he opened the conference – These words are directly inspired by the results we have achieved in 2008, during which we have continued to grow, despite the shrinking markets, to the extent that our sales have increased by 25% in just two years. Our confidence and passion come from having identified a series of strategic activities that we at Ducati are working on both internally and externally, in order to offer our customers all around the world increasingly innovative, reliable and distinctive products, which are guaranteed to make their dreams come true. We are convinced that by working in this direction, as we have underlined in our company mission, we can generate a positive future for our shareholders and our customers, as ambassadors of Italian products adding prestige to our worldwide standing.
The amazing new products that we have brought to EICMA 2008 represent the fruit of our technological research and development, which Ducati expresses through its updated range, confirming how much this company is focused on the product as well as supporting and sustaining our sales targets for the next few years."
Claudio Domenicali, General Product Manager of Ducati Motor Holding, introduced the major and eagerly awaited new Ducati products for 2009. The motorcycles made their entrance on the runway ridden by four of Ducati Corse factory racers and testers: Niccolò Canepa (Monster 1100), Michel Fabrizio (1198), Vittoriano Guareschi (Streetfighter) and the newly crowned World Superbike Champion, Troy Bayliss (1098 R Bayliss). It was a truly impressive, spectacular presentation that made the occasion even more thrilling.
The real star of the event was the new Ducati Streetfighter, which is already among the top contenders for the title "best bike of the show".
Stripped to the bare essentials, its combination of state-of-the-art race technology, exposed styling and cultured design takes Ducati's big naked concept to the very top of the fighter food chain.
With 155hp of awesome Ducati L-Twin muscle harnessed in a stripped-down, super-light bike that packs more punch for its weight than any other contender, this fighter is gloves-off and ready for action.
Whether laying down the miles on open roads or ripping up the urban asphalt, no other bike in town will roll with the same stylish fire-power.
This ultimate naked will be ripping-up the asphalt from Spring 2009.
Ducati Streetfighter is also available in a "S" version equipped with Öhlins suspension, lightweight forged Marchesini wheels, carbon fibre parts and a street-going Ducati Traction Control.
For 2009, the Ducati Superbike family has two major new additions, both made absolutely special by their engine size as well as equipment and components – these are two bikes that are sure to carry on and increase the success achieved with the celebrated 1098.
The new DUCATI 1198, while maintaining the same look as the previous 1098, is in fact a totally new bike. The 1198, which produces a powerful 170hp (125kW) from its new Testastretta Evoluzione engine, and has a dry weight of just 171kg (377lb), incorporates all of the World Superbike technology derived directly from the 2008 World Championship winning race bike of Troy Bayliss.
The Ducati Data Analysis, supplied as standard equipment on the 1198 S model, enables the retrieval and analysis of data collected from a track session or road trip. The innovative road-going Ducati Traction Control (DTC) system monitors front and rear wheel speeds to detect rear wheel-spin under acceleration and electronically reduces engine power to restore traction. DTC, which offers a choice of eight settings, provides a considerable increase in safety during mid-corner acceleration.
EICMA is also the first major opportunity to celebrate the great sporting results Ducati has achieved in 2008. Second place in the MotoGP series and Superbike World Championship titles, both for riders' and manufacturers', thanks to the victory of Troy Bayliss - in the debut year of the 1098 F08.
After his resounding victory, Troy announced his retirement from motorcycle racing and Ducati decided to celebrate his career by producing the limited edition '1098 R Bayliss', a worthy conclusion to a career during which he won three World Championship titles aboard three different generations of Ducati Superbikes.
Ducati add the new Monster 1100 and 1100 S to the 2009 range, both icons of Italian excellence. Dedicated to those who want to make the ultimate expression, this jewel of style and performance is powered by the charismatic two-valve 1100cc Desmodromic twin-cylinder engine, famous the world over for its legendary torque and acceleration.
The 2009 range is completed by the new pearl white colour for the Hypermotard 1100 and Multistrada 1100 S and the new black with white stripe livery version of the GT 1000, available also in a special Touring version.
In addition, Ducati presents many new accessories, special components and a new collection of Ducati clothing.
BRIDEWELL IMPRESSES ON YAMAHA TEST
Michael Schumacher also Tests at Portimao
Nove 5th - Following on from a battling World Superbike debut at Portimao last weekend, Tommy Bridewell was invited to test for the Yamaha Lorenzini by Leoni team which he did at the Portuguese circuit today and as a result put in an impressive performance.
Using the Yamaha R1 ridden in this year's Superstock FIM 1000 Cup by Italian Michele Magnoni, the 20-year-old from Devizes was instantly on the pace and consistently lapping faster than team-mate Michele Pirro, who finished fifth in the 2008 Championship.
Sharing the track with a number of World Superbike teams, Bridewell unofficially lapped at a similar time to the DF Racing Hondas of Regis Laconi and Lorenzo Lanzi to top the unofficial Superstock 1000 time sheets after his 22 laps around the 4.6km track.
Speaking afterwards, Bridewell commented: "The bike is very good and I'm pleased with the way the test went. We were packing up to go home on Sunday night when they came over to the motorhome and asked if I would like to stay on and test and I'm glad I did as this hasn't done me any harm. The team have made noises about wanting me to race for them next season and I'd be very interested in talking with them as the bike and the team are capable of winning the title so we'll see what comes of it. But right now, I have to talk with my personal sponsors and to see what they want to happen as well as considering a number of other possible options for 2009."
As well as the likes of Shane Byrne, Max Biaggi, Ben Spies and Tom Sykes, Bridewell was sharing the track with none other than multiple Formula One World Champion Michael Schumacher who was putting in some fast laps on his own superbike.
Yamaha and Fiat to continue together for two more years
News Gerno di Lesmo, Italy 04/11/2008 - Yamaha Motor Co., Ltd and Fiat Automobiles Spa have concluded an agreement to continue their partnership for a further two years.
The agreement will see Fiat continue as the title sponsor of Yamaha's Factory MotoGP Team, which will continue to be known as the Fiat Yamaha Team, for 2009 and 2010.
Fiat joined Yamaha at the start of 2007 and their partnership has been a successful one with 14 grand prix wins to date, culminating in the capture of the 2008 Rider, Team and Manufacturer titles. 2009 will see the same team with Valentino Rossi and Jorge Lorenzo contesting the championship for the Fiat Yamaha Team.
"I heartily welcome the extension of the agreement with Fiat as title sponsor of our MotoGP Factory Team for another two years" said Masao Furusawa, Executive Officer Engineering Operations of Yamaha Motor Co., Ltd. "We will be working to continue the great partnership that resulted in the Fiat Yamaha Team winning the triple crown in 2008".
Lin Jarvis, Managing Director of Yamaha Motor Racing Srl, commented, "We are delighted to be continuing our partnership with Fiat for a further two years. It remains a very interesting mix for an Italian car manufacturer to be partner of a Japanese motorcycle manufacturer in the world's premier motorcycle racing series.
"After a tough first season in 2007 we were really happy to win the triple crown titles this year for Yamaha and for Fiat.
"Fiat's decision to continue for a further two years is a sign of confidence in our activities and a strong confirmation of the value of being involved in the MotoGP championship. Our target for the future is clear: we want to continue with our winning ways and provide even more excitement for the fans of the Fiat Yamaha Team".
Kawasaki Motors Europe and Paul Bird Racing joing Forces for 2009 World Superbike
Novembe 6th - Kawasaki Motors Europe is delighted to announce that as of 2009 Paul Bird Motorsports will be the official Kawasaki entry in the World Superbike Championship.
The team will field riders Makoto Tamada and Broc Parkes in the 14-round series, on the latest development of the WSB specification Kawasaki Ninja ZX-10R.
Steve Guttridge, Kawasaki's European Race Planning Manager, said of the move, "We had many proposals from teams who wanted to run our official effort next year, which underlines our strong belief in our brand, and fills us with confidence that the Ninja ZX-10R has the ability to compete at the front of the pack once again. PBM was chosen to represent us officially because Paul Bird has proven that by putting together a knowledgeable and closely-knit crew, great results can be achieved by working together in a structured way. He's shown this many times in BSB. The team are also very motivated to use the official factory input from Kawasaki in association with their own substantial knowledge and will work closely with the riders, Tamada and Parkes, to get the most from them."
Guttridge continued, "Along with this enthusiasm from the new team there will be an increased testing programme next year, both in the early season and between races. The initial test machines are being created and developed fully at the factory in Japan. This is another step towards full factory Kawasaki commitment to the World Superbike Championship. We expect that the input and feedback between the team and Kawasaki, with regard to both communication and technical evaluation, will help in a correct final development schedule, which will allow the riders and the Ninja ZX10R to step onto the podium next season."
PBM Team Owner, Paul Bird, added, "It's a fantastic opportunity for us to be recognised as an official team and only after our first year in WSB! Kawasaki has given us a great opportunity to raise our game at this level and to have a direct relationship with the factory is so important. My team are ultra-motivated by this new direction and we are all 100% focused on delivering the goods for Kawasaki next season."