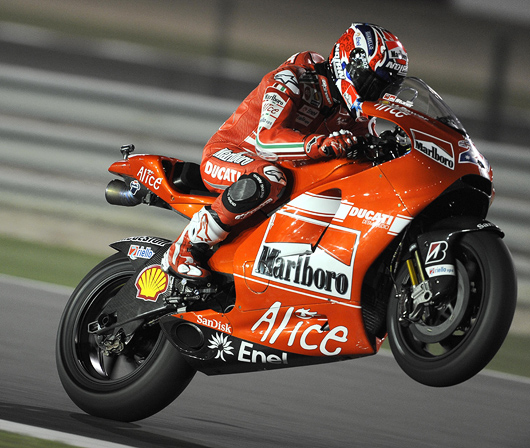 Casey was "Wheelie Good" at Qatar.

2009 MotoGP World Championship , Round 1 of 17,Commercialbank Grand Prix of Qatar
Race Postponed to Monday Night because of Rain!
Casey Stoner Dominates Qatar Season Opener Again from Pole!
Commercial Bank Grand Prix of Qatar - Sunday 12- 13th April - A torrential desert downpour at the Losail International Circuit on Sunday evening just sixty seconds before the start saw the first MotoGP contest of the 2009 season postponed in Qatar, with the race now set to take place at 9pm local time on Monday after a warm-up session at 6.30pm. After shortened 250cc and 125cc races earlier in the evening on Sunday, the MotoGP race -which was due to start at 11pm local time- had to be cancelled due to a heavy rainstorm in the desert that made it unsafe to ride at the 5.380km circuit in nighttime conditions.
In Monday's rescheduled race Casey Stoner took a dominant victory in the opening round of 2009 MotoGP World Championship and his third in consecutive years at the Grand Prix Qatar in tonight's rescheduled race under the floodlights of Losail. With torrential rain forcing the postponement of the original contest last night, the riders returned to the track today for a 20-minute warm-up at 1830h ahead of a 2100h start. The nervous wait didn't seem to affect the Australian, who launched from pole position to lead the entire distance, maintaining his searing pace in the second half of the race to keep the chasing Valentino Rossi at bay.

Preview: Opening night in Qatar beckons for MotoGP riders
Losail, Qatar, Tuesday April 7th Preview - Five months on from the final race of the 2008 FIM MotoGP World Championship, the 2009 edition of the series starts up on April 12th with the Commercialbank Grand Prix of Qatar. The first of 17 races to decide who will be crowned the king of the premier class takes place at the Losail International Circuit in the Arab emirate, which opens the season for the third consecutive year. All indications are this will be another no-holds-bared battle between the Championship two top pragmatists, casey Stoner and valentino Rossi.
The only night race on the MotoGP calendar, the visit to Qatar is a showpiece event for both the state and the FIM World Championship. The inaugural event under the floodlights took place last year, and was won by Ducati Marlboro's Casey Stoner. The Ducati Marlboro Team is once again ready to take up the challenge head-on, with Casey Stoner having enjoyed an excellent preseason of testing and feeling satisfied both with the work done by the Ducati engineers on the radical new GP9 and with the recovery of his injured wrist following an operation. Nicky Hayden, set to contest his 100th Grand Prix in Qatar, has worked hard over the winter to adapt to a completely new bike, new tyres and new team. Despite not quite obtaining the desired results in the last test at Jerez, he has made constant progress throughout the preseason and is excited about making his race debut for Ducati.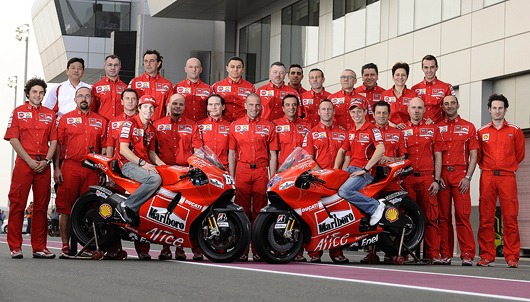 The offical 2009 Ducati MotoGP team photo with Nicky Hayden and Casey Stoner was taken this week at Qatar. With 24 full-time team members shown, and two riders costing a $1 million dolars plus each, air transportation and lodging expenses worldwide, a design/deveopment and shop team back home at the factory, bike manufacturing and parts, we'd guess Ducati spends at least $5 million per rider per year, some $10 million on its 2-man MotoGP effort each year. For comparrison, a World Superbike team is about half that at $2.5 million per rider per year.
CLICK TO GO BIG
Casey Stoner, Ducati Marlboro Team
"I'm leaving behind the end of the summer holidays in Australia but to tell you the truth I really can't wait for the new season to start. I'm really pleased with the progress we've made together with the Ducati engineers behind the scenes and with the tests we've done out on the track. Everybody has worked really hard, the bike has improved in a variety of areas and it's much easier to ride. The power delivery from the engine is better, the carbon frame has improved stability and I'm happy with the carbon swingarm too, even though we have only tried it in the last two tests and it still needs a little more work before we full understand it. So testing has been positive but we know that racing is another story and we simply cannot afford to drop our guard at any point – we have to keep working hard to make sure we don't make the same mistakes as last season, which we went into with too much confidence. Qatar is not a particularly exciting track, it is very flat, but it's not too bad. We're just hoping the temperature is higher than it was for the test."
Reigning World Champion Valentino Rossi has won races at every track to be used in 2009, but is still pending victory after sunset. The Fiat Yamaha rider was victorious by day in the desert in 2005 and 2006, engaging in his first head-to-head battle with future title rival Stoner at the latter event. Last season he finished fifth in Qatar, off the podium for the first of only two occasions.
Valentino Rossi - "We're in good shape"
"Qatar isn't one of our strongest tracks but we still have a few cards to play and I hope that a little more work will see us improve for the first race. Tests really mean nothing once you get to racing, the situation is totally different and really we have little idea what will happen until we get there, it's very exciting! I'm feeling confident, we're in good shape even if we're going to what was our worst track during testing, but I am happy about the performance of my M1 in general; Yamaha have done a great job and so this makes me happy. With the new single tyre rule the tactics will become clearer race by race. I think a lot of new factors will come into play and strategy is going to be quite important to determine where you start the race. I think luck will also be a factor in qualifying, more so than previously! In fact, I am quite curious to see what will happen in a 45 minute race with so few tyres, it's going to be interesting. I've used the last week to relax, recharge and train. It's going to be a very long season and we need to be consistently at 100%. We will take it race by race and keep focused on the target, which is of course winning the championship once again."
The Losail International Circuit is a favoured track for former champion Stoner, the scene of his first pole position and MotoGP victory. The Australian begins the season fresh from a triumph in the BMW M Award competition in testing at Jerez, a 'qualifying' competition in which he rolled over the opposition with an outstanding lap. Attention will be focused on Stoner's endurance, called into question by his not having undertaken any long runouts since undergoing scaphoid surgery in November.
Guaranteed to be at less than 100% is 2008's third place finisher Dani Pedrosa, who missed the final test of preseason through injury and was a doubt for the Qatari round up until Tuesday morning. A testing crash at the scene of this weekend's race left Repsol Honda's Spanish star requiring surgery on his arm and leg, with his estimated return to fitness extremely close to opening night.
Jorge Lorenzo returns to the scene of his amazing MotoGP debut - where he took pole and finished second - after an injury-free preseason. He will be racing with Bridgestone rubber on his Fiat Yamaha M1 for the first time in what will be the maiden race for the series under the new single tyre supplier regulations.
Four more factory riders will be in action in Qatar, as Ducati Marlboro's Nicky Hayden lines up alongside Repsol Honda replacement Andrea Dovizioso and Rizla Suzuki's unchanged lineup of Loris Capirossi & Chris Vermeulen.
2004 Qatar racewinner Sete Gibernau will be participating in his first MotoGP race since the 2006 Portuguese Grand Prix, whilst premier class bows will be made by Pramac Racing's Niccolo Canepa & Mika Kallio and Scot Racing's Yuki Takahashi. The 800cc field is completed by Monster Yamaha Tech3 riders Colin Edwards & James Toseland, San Carlo Honda Gresini's Alex de Angelis and Toni Elias and Hayate Racing man Marco Melandri.
Practice for the Commercialbank Grand Prix of Qatar begins on Friday night, with the first 45-minute practice session for the MotoGP riders taking place at 10.30pm local time.
2nd Quickest in opening Day/Night practice, Valentino discuss his performance on a track telemetry map with his team manager Jeremy Burgess. On the video screen above them is live TV coverage, of MotoGP practice, showing them in the garage which unfortunatley, Speed TV doesn't bring us since they think we'd rather be watching reruns of "Pinks"
Casey Sets the Pace on Opening Day
Day One, Friday 10 April - The 2007 World Champion Casey Stoner started the Commercial bank Grand Prix of Qatar weekend and the new season ahead of his rivals, in the first MotoGP free practice session of the year at the Losail International Circuit on Friday evening. Despite running off track at one stage, Stoner was in charge from early in the session with his 1'57.053 best time coming on the 12th of his 17 laps and keeping him 0.386s ahead of second fastest rider Valentino Rossi. Australian Ducati Marlboro rider Stoner was the form man of the 2009 preseason and as the winner of the last two MotoGP races at the Qatari track he will take some beating this weekend.
Casey Stoner quickly established himself as the pacesetter in the single 45-minute session, finding a good early feeling for his Desmosedici GP9 despite a slippery track surface caused by sand that had caught up in the light evening breeze and blown across the circuit from the neighbouring desert.
Nicky Hayden and Casey Stoner discuss their bikes and the track.

CASEY STONER (Ducati Marlboro Team) 1st (1'57.053)
"We've made a good start today and I'm happy because the bike feeling was really good straight away. The settings we brought from Jerez seem to be working well here too. We still need to change a couple of things to get more grip from the rear. A lot of that is due to the track conditions being really dusty but we just need to take our time and try to get it set up better for tomorrow. Hopefully the track will clean up too."
World Champion Rossi was once more the closest man to his young rival Stoner, the Italian registering his quickest time (1'57.439) towards the end of the session. A race winner previously at the desert circuit, the legendary Fiat Yamaha rider will look to start his title defence with another victory on Sunday.
In the first ever Grand Prix free practice session since the introduction of a single tyre rule, a rider who did not use Bridgestone tyres last year -Monster Yamaha Tech3's Colin Edwards- was third fastest, courtesy of a best time right at the end of the 45-minute practice. He was, however, some 0.782s off Stoner's pace.
Another rider new to Bridgestone rubber this year, Fiat Yamaha's Jorge Lorenzo surged up the timesheets with his own last gasp hot lap to finish fourth. The young Spaniard undertaking his second season in the MotoGP class will aim to repeat his 2008 Qatar pole position in qualifying on Saturday night.
Like Lorenzo, San Carlo Honda Gresini's Alex de Angelis embarks on his second MotoGP campaign this year and he started the weekend well on his satellite RC212V, in fifth place as the fastest Honda rider.
Veteran Italian Loris Capirossi -starting his 20th season in the World Championship- placed sixth on the timesheet on the improved and updated Rizla Suzuki GSV-R, nearly a second and a half behind former team-mate Stoner.
An impressive effort from MotoGP rookie Mika Kallio, meanwhile saw him lap seventh quickest as he continued his adaptation to premier class riding with his new team Pramac Racing. Andrea Dovizioso gets his big break with Repsol Honda this season and he started his first GP weekend on factory machinery in eighth place overall. Next on the timesheets were Marco Melandri, on the Ninja ZX-RR in the new Hayate Racing team set-up, and LCR Honda rider Randy de Puniet rounded off the top ten.
James Toseland (Tech 3 Yamaha) just missed out on the top ten as he continued his recovery from some big preseason crashes, whilst 2006 World Champion Nicky Hayden was down in thirteenth place as he commenced his first race weekend with Ducati Marlboro.
Dani Pedrosa was back on track, albeit riding through the pain barrier following knee and wrist injuries. He was returning to action after missing the Jerez Official Test as a result of a heavy crash in testing at Losail just over a month ago. The Repsol Honda rider lapped 4.382s off the pace, completing 17 important laps but ending the session last on the timesheet.
The reduced practice time, which has been cut back this year from two sessions of an hour each on the opening day, made life tough for Stoner's new team-mate Nicky Hayden, who suffered a problem with a sensor on one bike and then a clutch problem on both machines.
This is a pretty incredible photo showing Nicky Haydenstuffing the new frameless Ducati GP09 itno a turn with the front suspension fully bottomed out and the rear wheel almost off the ground - all while almost fully leaned over! Imagine the serious braking and cornering force on the front tire's small ground contact patch.
NICKY HAYDEN – (Ducati Marlboro Team) 13th (1'59.158)
"Today wasn't a great day. To start with I had a problem with a sensor on my first bike and I had to come back after just three laps of my first run and change to my second bike. The set-up wasn't the same and the clutch wasn't quite right. The 45 minutes flew by and we weren't able to get back on the pace we set here in the test. Obviously I'm going to need both sessions tomorrow to work something out and get on the pace. Casey and Valentino are already looking really quick but we're not too far off the group behind them. Hopefully with the right changes to the bike tomorrow we can get amongst them."
Circuit Record: Casey Stoner (Ducati - 2008), 1'55.153, 168.193 Km/h
Best Pole: Jorge Lorenzo (Yamaha - 2008), 1'53.927, 170.003 Km/h
Stoner on Pole aiming for third consecutive Qatar victory,
Hayden crashes hard and sent to the Hospital
Qualifying, Saturday 11 April - Losail, Qatar, April 11-13th - After a dominant performance in the first MotoGP qualifying session of the year, Casey Stoner will line up on pole for the Commercial bank Grand Prix of Qatar. The 2007 FIM MotoGP World Champion and Ducati Marlboro rider will attempt to make it three consecutive season-opening victories in Qatar on Sunday, having qualified in style at the floodlit Losail International Circuit.
The Australian, who took the win in the opening races of the year in 2007 and 2008, was in hot form again in the first qualifying session of the new single tyre supplier era, setting a 1'55.286s best time near the end of the session to keep him nearly half a second ahead of the chasing pack. As he had done in each of the free practice sessions, Stoner set the pace throughout this evening's 45-minute grid shoot-out and rarely looked threatened at the top of the time sheets, leading nearest rival Valentino Rossi by over a second for the majority of the session before the Italian closed the gap to 0.432 seconds at the end.
However, the Australian's first question to his mechanics on his return to parc fermé was not about his own authoritarian performance but about the condition of Hayden, who he had seen left strewn in the gravel at turn eight following a sickening high-side. It was the latest episode in a luckless weekend for the American, who suffered an engine breakdown in today's final free practice.
Casey Stoner (Ducati Marlboro Team) 1st (1'55.286) - "It rained a little bit at 'lunchtime' between the two practice sessions today but it was gone as quickly as it arrived and we were relieved that we were able to ride at all. There is a little bit of dust and dirt that seems to come down with the rain here so we knew the track conditions would be slick and the lap times wouldn't come down much. The reality was that there was so much dirt out there that the softer compound tyres worked virtually like a qualifier and only lasted for a couple of laps. Even on a race tyre it is hard to predict whether your set-up is going to work because the conditions are different every time we go out so we're going to have to wait and see what tomorrow brings. It's impossible to guess what could happen in the race but generally I'm happy with our set-up and the main thing for us at this early stage is to pick up points, keep working on our weaknesses and make sure we don't make the same mistakes as last year by getting to the middle of the season with problems to fix. The whole team are keeping our fingers crossed for Nicky too. Hopefully he can ride tomorrow but the most important thing is that he's okay."
A huge high-speed highside crash for Nicky Hayden on turn two at the end of the session saw him unable to move up from 16th on the grid on his Ducati debut and left him battered, bruised as he was stretchered away for medical attention. The American is suffering severe pain in his back and after undergoing some initial x-rays at the circuit medical centre, he has been taken to a local hospital for further checks. He also required three stitches in a cut on his chest and a decision on his participation in the race will be made tomorrow.
The 'best of the rest' was World Champion Valentino Rossi who registered his best time on his penultimate lap, a 0.473s margin behind Stoner. The Italian therefore starts his title defence second on the grid, a big improvement on his seventh place in qualifying at Qatar last year. Rossi's team-mate, 2008 poleman Jorge Lorenzo, completes the front row courtesy of his 1'55.783s time, itself just 0.024s behind his Fiat Yamaha colleague's best.
Like Lorenzo, Andrea Dovizioso was taking part in his first qualifying practice on Bridgestone tyres and the Italian youngster ended up in fourth spot. The new Repsol Honda rider will get away from the head of the second row on his factory debut as he attempts to match or improve on his impressive fourth place at Losail last year.
Loris Capirossi, meanwhile, who starts his 20th World Championship season this weekend, will be on his compatriot Dovizioso's shoulder having put himself fifth on the grid with the new and improved Suzuki GSV-R. Another experienced rider, Monster Yamaha Tech 3's Colin Edwards, completes the second row having lapped within a second of Stoner.
Randy de Puniet of the satellite LCR Honda team posted a best effort of 1'56.358, just over a second off pole position pace, to qualify seventh, joined on the third row by Rizla Suzuki man Chris Vermeulen and San Marino rider Alex de Angelis of the San Carlo Honda Gresini team. Pramac Racing's Mika Kallio completes the top ten as the best rookie qualifier.
Dani Pedrosa qualified in 14th position on his Repsol Honda RC212V, handicapped by his left wrist and knee injuries but still giving himself a chance of scoring points on Sunday. Comeback star Sete Gibernau is also riding injured with an ongoing shoulder injury sustained in training in the winter, and he will start his first race in more than two years in 15th position.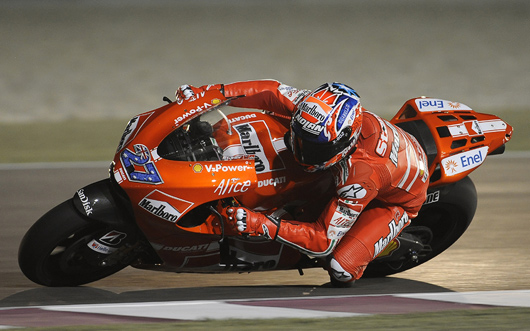 Casey Stoner sets his sights to retake his lost 2007 Championship title.
Stoner's Third Qatar Victory
Monday April 13th - As the action in the premier class of the 2009 FIM MotoGP World Championship finally got underway, at the spectacular Losail International Circuit on Monday night, it was Casey Stoner who took the headlines, completing a hat-trick of season-opening wins at the Commercialbank Grand Prix of Qatar.
Following the exceptional postponement of the opening MotoGP contest of the year due to rain in the Arabian desert, Monday night witnessed the first race in the new single tyre supplier era, but it was a familiar story with Stoner crossing the line first, ahead of World Champion Valentino Rossi.
A ruthless Stoner took the holeshot from pole and had built up a two second gap at the end of the first lap. The 2007 World Champion's victory never looked in serious doubt as he controlled the race from the front, having been the fastest rider in every session over the weekend. His winning margin was more than seven seconds at the end of a brilliant performance, casting aside any doubts about his fitness after winter surgery on his left wrist.

Completing the podium behind the front two was Rossi's Fiat Yamaha colleague Jorge Lorenzo repeating his rostrum result from his MotoGP debut in the opening race of 2008, in his first race on Bridgestone tyres.
Monster Yamaha Tech 3's Colin Edwards started his seventh season in MotoGP riding solidly from sixth on the grid to finish fourth on his own Bridgestone debut, making it three Yamahas in the top four.
Also on new tyres and with a new factory bike Repsol Honda's 2009 signing Andrea Dovizioso was fifth, fading slightly in the second half of the race having run in third place for several laps.
There was a good performance from Alex de Angelis, crossing the line sixth having qualified ninth at the start of his second year with the San Carlo Honda Gresini team. Rizla Suzuki's Chris Vermeulen also made a decent start to the year with his improved GSV-R machine in seventh.
An excellent MotoGP debut from satellite Ducati rider Mika Kallio, meanwhile, saw him end up as the best placed rookie in eighth for the Pramac Racing team. On factory machinery and returning to the Honda Gresini team this year, Toni Elías could not do better than ninth, whilst Frenchman Randy de Puniet brought the satellite LCR Honda RC212V home three seconds behind the Spaniard to complete the top ten.
Dani Pedrosa, riding with knee and wrist injuries, battled through the pain barrier to pick up some important points in eleventh spot. On his Ducati debut, Pedrosa's former team-mate Nicky Hayden also did well to complete the race in twelfth, given the back and chest injuries he suffered in a huge highside crash in qualifying on Saturday. The brave 2006 World Champion even set his best time on the last lap.
Sete Gibernau finished 13th on his MotoGP comeback with the satellite Ducati Grupo Francisco Hernando team, unable to push into the top ten due to his ongoing shoulder injury. Marco Melandri made his first appearance for the Hayate Racing Team and ran off track early on but battled back well to finish in the points in 14th. Commencing his 20th Grand Prix season Rizla Suzuki's Loris Capirossi crashed out on lap eight and was unable to rejoin the race.
Casey Stoner - Position 1st (Ducati Marlboro Team) - "I'm so pleased with this victory because it is fruit of the hard work done by everybody at Ducati over the winter. It has been difficult to work in such short sessions here this weekend and going into the race last night we took a gamble with a setting change that we weren't sure about, but we got the opportunity to try it in warm-up and it felt great, so thank you to the team that worked really hard during the whole week-end. That gave me more confidence ahead of the race. We knew this circuit is demanding for fuel consumpionts and I had to adapt my style a little to keep the pace up and hold the advantage over Valentino but finally we didn't have problems at all with it. My wrist felt 100% tonight but I still need to work on my overall fitness after the down time over the winter and I'm sure we can keep progressing."
Rossi took 2nd on the M1.10 Yamaha. Note the new non-reseviour Ohlins GP front forks.

Valentino Rossi - Position: 2nd Time: +7.771 - "So I think it's definitely more fun to race on a Monday than test, like last year! Today the conditions of the track were quite different to before and this evening in warm-up we encountered a couple of small problems related to tyres, so our strategy had to change slightly tonight. It's a pity because I think last night we could have put up more of a fight, but anyway this is a good result to start the season, much better than last year. I knew I needed a good start in order to go with Stoner but unfortunately I didn't get one and I lost some time fighting with Lorenzo and Capirossi and by then Stoner had already gone! The middle part of the race was great fun and I made six or seven good laps to come much closer, but I knew I wouldn't be able to continue in that rhythm, it was too risky for the tyres and I decided it was more important to take the 20 points. Casey was very strong today but he is always fast here and I believe that our potential is very good; I think that we can be back fighting again in Motegi. I am so glad we could race today after yesterday and I am satisfied to be leaving here having made a good start to the season – it is long!"

Jorge Lorenzo - Position: 3rd Time: +16.244 - "I am so happy to be on the podium tonight, I really enjoyed some parts of the race when I made some good overtakes and felt confident enough to take some risks. The grip of the track was better tonight but my rear tyre was moving from the start, so this is something we need to address and improve. Apart from the result and the points it is clear we have some work to do because our pace tonight was too far off Rossi and especially Stoner. The gap is too big! After yesterday's crazy weather I am really happy we could race, it was very important for everyone and now we have got the season underway with a good result, my aim is to be much closer to the leaders in Motegi."
MotoGP Race Classification: (22 laps = 118.36 km)
Pos/ Rider / Nat / Team / Motorcycle / Time/ KM/H / Gap
1 / Casey STONER / AUS / Ducati Marlboro Team / DUCATI / 42'53.984 / 165.539 /
2 / Valentino ROSSI / ITA / Fiat Yamaha Team / YAMAHA / 43'01.755 / 165.041 / 7.771
3 / Jorge LORENZO / SPA / Fiat Yamaha Team / YAMAHA / 43'10.228 / 164.501 / 16.244
4 / Colin EDWARDS / USA / Monster Yamaha Tech 3 / YAMAHA / 43'18.394 / 163.984 / 24.410
5 / Andrea DOVIZIOSO / ITA / Repsol Honda Team / HONDA / 43'21.247 / 163.804 / 27.263
6 / Alex DE ANGELIS / RSM / San Carlo Honda Gresini / HONDA / 43'23.867 / 163.639 / 29.883
7 / Chris VERMEULEN / AUS / Rizla Suzuki MotoGP / SUZUKI / 43'27.611 / 163.404 / 33.627
8 / Mika KALLIO / FIN / Pramac Racing / DUCATI / 43'28.739 / 163.334 / 34.755
9 / Toni ELIAS / SPA / San Carlo Honda Gresini / HONDA / 43'33.465 / 163.038 / 39.481
10 / Randy DE PUNIET / FRA / LCR Honda MotoGP / HONDA / 43'36.268 / 162.864 / 42.284
11 / Dani PEDROSA / SPA / Repsol Honda Team / HONDA / 43'42.510 / 162.476 / 48.526
12 / Nicky HAYDEN / USA / Ducati Marlboro Team / DUCATI / 43'42.867 / 162.454 / 48.883
13 / Sete GIBERNAU / SPA / Grupo Francisco Hernando / DUCATI / 43'46.199 / 162.248 / 52.215
14 / Marco MELANDRI / ITA / Hayate Racing Team / KAWASAKI / 43'50.363 / 161.991 / 56.379
15 / Yuki TAKAHASHI / JPN / Scot Racing Team MotoGP / HONDA / 43'54.270 / 161.751 / 1'00.286
Pole Position: Casey STONER 1'55.286 167.999 Km/h
Fastest Lap : Casey STONER 1'55.844 167.190 Km/h Lap 2
Circuit Record Lap:2008 Casey STONER 1'55.153 168.193 Km/h Km/h
Circuit Best Lap: Jorge LORENZO 1'53.927 170.003 Km/h 2008
Final World Championship Positions:
1 STONER 25, 2 ROSSI 20, 3 LORENZO 16, 4 EDWARDS 13, 5 DOVIZIOSO 11,
6 DE ANGELIS 10, 7 VERMEULEN 9, 8 KALLIO 8, 9 ELIAS 7, 10 DE PUNIET 6,
11 PEDROSA 5, 12 HAYDEN 4, 13 GIBERNAU 3, 14 MELANDRI 2, 15 TAKAHASHI 1.
Rain Shortned 250cc GP Race to Héctor Barberá
A dramatic, shortened 250cc contest ended with Héctor Barberá taking maximum points on his debut with the Pepe World Team, the Spaniard making an amazing comeback following a back injury in Japan last year which cut short his season.
The start of the race was delayed due to rain and shortened to 13 laps with the intention of running the MotoGP race in its scheduled 11pm slot.
Once it did start Barberá got away well from fourth on the grid and battled for the lead with surprise package Jules Cluzel (Matteoni Racing). Barberá eventually came out on top but Cluzel joined him on the podium for the first time in his career after a great race from 13th on the grid.
Completing the podium was Cluzel's compatriot Mike di Meglio (Mapfre Aspar), the 125cc World Champion enjoying a brilliant 250cc debut and securing third place on the last lap. The top six also featured Hiroshi Aoyama (Scot Racing Team), Raffaele de Rosa (Scot Racing Team) and Thomas Luthi (Emmi-Caffe Latte) who all finished within half a second of Di Meglio.
Just behind that group was poleman and title candidate Álvaro Bautista (Mapfre Aspar) who could not recover from being clipped on the first corner and failed to take advantage of the absence of injured World Champion Marco Simoncelli.
Race Classification 250cc (13 laps = 69.94 km)
1 / Hector BARBERA / SPA / Pepe World Team / APRILIA / 26'50.940 / 156.296 /
2 / Jules CLUZEL / FRA / Matteoni Racing / APRILIA / 26'51.766 / 156.216 / 0.826
3 / Mike DI MEGLIO / FRA / Mapfre Aspar Team 250cc / APRILIA / 26'57.121 / 155.698 / 6.181
4 / Hiroshi AOYAMA / JPN / Scot Racing Team 250cc / HONDA / 26'57.549 / 155.657 / 6.609
5 / Raffaele DE ROSA / ITA / Scot Racing Team 250cc / HONDA / 26'57.596 / 155.653 / 6.656
6 / Thomas LUTHI / SWI / Emmi - Caffe Latte / APRILIA / 26'57.612 / 155.651 / 6.672
7 / Alvaro BAUTISTA / SPA / Mapfre Aspar Team / APRILIA / 26'58.548 / 155.561 / 7.608
8 / Ratthapark WILAIROT / THA / Thai Honda PTT SAG / HONDA / 26'59.289 / 155.490 / 8.349
9 / Roberto LOCATELLI / ITA / Metis Gilera / GILERA / 27'05.972 / 154.851 / 15.032
10 / Gabor TALMACSI / HUN / Balaton Racing Team 250cc / APRILIA / 27'11.288 / 154.346 / 20.348
11 / Hector FAUBEL / SPA / Valencia CF - Honda SAG / HONDA / 27'11.405 / 154.335 / 20.465
12 / Shoya TOMIZAWA / JPN / CIP Moto - GP250 / HONDA / 27'19.342 / 153.588 / 28.402
13 / Lukas PESEK / CZE / Auto Kelly - CP / APRILIA / 27'19.846 / 153.541 / 28.906
14 / Alex DEBON / SPA / Aeropuerto-Castello-Blusens / APRILIA / 27'24.719 / 153.086 / 33.779
15 / Alex BALDOLINI / ITA / WTR San Marino Team / APRILIA / 27'27.928 / 152.788 / 36.988
Pole Position: Alvaro BAUTISTA 2'00.677 160.494 Km/h
Fastest Lap: Hiroshi AOYAMA 2'01.752 159.077 Km/h Lap 10
Circuit Record Lap: Alex DEBON 1'59.379 162.239 Km/h 2008
Circuit Best Lap: Alex DEBON 1'59.379 162.239 Km/h 2008
Final World Championship Positions:
1 BARBERA 25, 2 CLUZEL 20, 3 DI MEGLIO 16, 4 AOYAMA 13, 5 DE ROSA 11, 6 LUTHI 10,
7 BAUTISTA 9, 8 WILAIROT 8, 9 LOCATELLI 7, 10 TALMACSI 6, 11 FAUBEL 5,
12 TOMIZAWA 4, 13 PESEK 3, 14 DEBON 2, 15 BALDOLINI 1.
---
Formula for Disaster?
MotoGP Decrees Single Spec Production Engine in GP2 Class for 2010
We learned a year ago that MotoGP would turn away from 250cc 2-stoke engines in the GP2 Class because
2-stokes engines are no longer politically correct in the new age of environmental awareness with emissions pollution and global warming. Definately a good move. The only problem was the chosen 600cc 4-stroke production engine replacement for GP2 was a conflict with SBK World Superbike and their FIM protected 600cc production based 600ss streetbike class. The was some consideration to requiring the engines to be prototype designs to fit the concept of MotoGP, but with the downturn in the world economy and only 2 manufacturers racing the current 250cc formula: Aprilia and Honda, it was obvious that running more expensive prototype 600cc 4-stoke engines might not be successful.
So the FIM and Dorna effectively got around this conflict by requiring the various manufacturers' production based 600cc engines be placed in prototype race-only chassis. A seemingly smart move since all the major sportbike manufacturers had 600cc production 4-cylinder 4-stroke streetbikes. And even April might be able to downsize the bore and stroke of their new 1000cc Superbike, much like Suzuki has down with their new current GSXR line, to base both a 600cc/1000cc engine on the same engine design.
Then just as things were looking great for the new GP2 class which will change over to 600cc production based 4-strokes for 2010, Dorna and the FIM announced a rule revision this week (read in Tire Chatter at right) that the engines will now be a single brand specified engine. This one change, probably made to keep the smaller privateer teams competitive, just eliminated Aprila from the class whose bikes curently make up half the entry field. And if the chosen spec engine is a Honda or any other single brand, it effectively guarantees no other manufacturer supported race teams will be competing in next year's GP2 class. How stupid is this?
If the much more popular GP1 class is in danger of dying with just 18 entries and only 3 competitive teams, just image the fate of GP2 under this new 1-brand spec engine ruling. Imagine how exciting GP2 could have been, especially in America where 600cc in the most popular sportbike cass, if the class was open to all engine makes. And we thought AMA/DMG class specifications were stupid!- Jim Gianatsis
---
Ducati Desmosedici GP09 Frameless Monocoque Carbon Bike
With Casey Stoner's dramatic win of the opening MotoGP round at Qatar aboard the new GP09 machine, Ducati has issued a press release with photos of the company's radical new 2009 race bike. Like the pioneering John Britton V-twin superbike back in the mid '90s, the Ducati GP09 does not use a frame in its goal to reduce weight and complexity while increasing chassisstrength. Instead the engine serves as the main chassis member to which all the bikes components are attached including the front and rear suspension, and bodywork.
The most significant innovation of the DUCATI DESMOSEDICI GP9 (MotoGP bike for year 2009) is the monocoque frame front section in carbon fibre composite which contains the engine's pressurized ram induction airbox and supports the front suspension. The technical selection of this type of frame is the next step in the advancement of the bike that has undergone previous major developments in its GP3 and GP7 versions.
The concept of the engine casing has been the guideline of the DESMOSEDICI project. The objective is to create a chassis set-up in which each element carries out a specific function, to obtain the desired rigidity with as little weight as possible, thus attaining maximum efficiency.
The basic idea is to abandon the classic concept of the chassis as the element that connects all other elements, in favour of a design in which the engine is the central element to which the main frame, rear sub-frame and rear suspension system are individually connected.
The previous GP3 (2003) was unique in having a rear swing-arm that was attached solely to the engine. In particular both the swing-arm pivot and the suspension linkages were connected directly to the engine without any attachment to the main frame.
The GP7 (2007) featured a main frame that was totally detached from the rear sub-frame. Basically the engine was the central element of the bike. The main frame was used as link between the engine and the steering head. The rear sub-frame linked the engine to the seat and to the footpegs and controls. The two frames, main and rear sub-frame, that were still linked to each other on the GP3, were now only attached to the engine on the GP7, meaning that they were smaller and lighter.
On the GP9 the main frame is formed to connect the engine to the steering head. The main frame now also incorporates the air-box in one single construction. This monocoque construction allows the air-box to function efficiently within the main frame.
Choosing to utilise the carbon fibre composite technology to create the frame means that, on the one hand, one can mould the piece into the desired form without incurring enormous equipment costs and, on the other hand, varying levels of rigidity and torsional characteristics can be attained simply by altering the type, the number and the directional orientation of the carbon fibres, using the same equipment.
In testing carried out up until now the GP9 guarantees greater precision and stability in breaking and on entering corners. We maintain, however, that only by using it to race on the various world circuits will we be able to properly evaluate the potential of this technical solution. Employing the said technical solution in competition at the maximum level is the only way to effectively assess it in all its aspects (ie: future productio bikes).
The GP09 - Click to go BIG
---
The Official SBK 2008/2009 Yearbook
Commerating the 20th Anniversary
of World Superbike and
Troy Bayliss' 3rd World Championship Title

The World Superbike Championship is a spectacle for the technical enthusiast with modified production bikes representing the point of contact between the most advanced technology and the machines that we see darting along the public roads every day. The official Superbike World Championship book has always tried to transmit this important fact through its pictures.

From the 2008 edition, that message is further developed and goes even deeper into the technical aspects of the sport, so extremely interesting to the most competent fans. But as well as the bikes, the men of the category are able to maintain close contact with their public. That is why champions and their colleagues recount their human side as well as their sports career, aspects to which ample space has been given in the Superbike annual. There is no lack of chapters devoted to other categories (Supersport, Superstock 1000, Superstock 600), which complete the world championship program. All highlighted by the most spectacular pictures of the season.
---
New FastDates.com Greeting Cards!
It's been nearly impossible for motorcycle enthusiasts to find cool motorcycle related greeting cards, but now through our new association with CafePress, a print-on-demand publisher, I am excitied to now offer you the first selection in a new line of official FastDates.com Calendars Greeting Cards. This first Card features our beautiful Calendar Kitten Tiffany Toth getting down for action behind the bubble of the incredible Ducati 1098S Tri Colore limited edition Superbike. Cards are printed on high quality card stock with a glassy front, measure a large 5x7 inches and come packaged (10) per box with envelopes. - Cheers! Jim Gianatsis
Order at CafePress.com/FastDates
Below - Just in case you can't get enough, here's one more look, of Tiffany who is featured in all 3 of our 2009 FastDates.com Calendars, and in some very sexy pictorials in Members Corner!
---
There's more! Go to Pit Lane News Previous Page
Also Visit: Fast Dates Calendar News • Iron & Lace Calendar News
Calendar Girl News • Meet the Models • Paddock Garage
Calendar Kittens, The Paddock Garage, Screensavers, Iron & Lace Garage


MotorcycleSuperstore.com


Now Available
2009 FastDates.com Calendars


The Official SBK
2008/2009 Yearbook
Commerating the 21st Anniversary of World Superbike
Troy Bayliss' 3rd World Championship Title
---
Qatari round receives award for
'Best Grand Prix of 2008'
Commercial bank Grand Prix of Qatar - Friday 10 April - As the MotoGP paddock gathers together for the 2009 Commercial bank Grand Prix of Qatar, the Losail International Circuit's efforts in the 2008 version of the event were rewarded in a special press conference held on Friday. Last year's inaugural night race was awarded the prize of 'Best Grand Prix of 2008' by IRTA.
Whilst the award itself will be presented at the end of season FIM MotoGP Awards Ceremony, the news was announced shortly before the opening free practice sessions in Qatar. QMMF President Mr. Nasser bin Khalifa Al-Attiyah accepted the honour from IRTA President Hervé Poncharal, with Dorna Sports CEO Carmelo Ezpeleta also in attendance.
Explaining the reasons for the prize, Poncharal stated that: "It is a very tough competition to win, as it is voted for by the teams, riders and mechanics. Not since 1998 has a non-European event received this award.
"The Losail Circuit has the best possible facilities for the team's to perform their work, and we believe that it is the safest track that we have –a track made solely for bikes and not compromised by the requirements of car racing. What really convinced us was their investment of millions of dollars in their fantastic lighting project, allowing us to hold a historic first floodlit Grand Prix."
The QMMF President described the receiving of the award as "a great moment and a big surprise for the Losail circuit. It is really big for us after years of hard work proving that we are doing our best to achieve this moment.
"We started from zero, and to receive this is a real 'zero to hero' achievement."
Concluding the press conference, Mr. Ezpeleta described the process involved in holding the first ever night Grand Prix.
"When we first had a proposal to hold a Grand Prix in Qatar, we were asked if it was possible to hold a race in the desert. But we were convinced by the passion of the Qatari federation, and particularly their president. Then we thought about whether it was possible to hold the race at night, and once again we were convinced."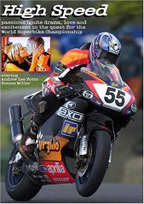 High Speed - the Movie
The best motorcyce racing movie ever made! Filmed on location at World Superbike, this an exciting romantic drama staring beautiful actress Sienna Miller.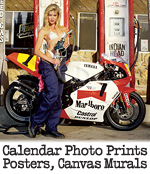 More 2009 Pin Up Model
& Motorcycle Calendars...

---
World Superbike
Testing at Monza
Spies sets the pace yet again in Monza debut test
Monza Motodroma, Italy, April 10th - Yamaha World Superbike rider Ben Spies again proved the quickest rider on the day in his debut Monza test for the team. Over the two days of testing the American rider was consistently fast, laying down at least ten consecutive laps under last year's lap record whilst on race tyres. Team-mate Sykes was also setting a blistering pace, and one of only five riders to break under the 1'46" mark. Ducati riders Haga and Fabrizio were second and third fastest respectively with times of 1'45.5 and 1'45.6 whilst Sykes was fifth fastest behind Last year's race winner Neukirchener.
Ben Spies, Yamaha World Superbike Team (1'45.3)
"The test was good, it was really good to come back and reset myself after Valencia as I was feeling really frustrated. It was good to take a couple of days off, then come back fresh. We found a really good pace, and I loved Monza which is another new track for me. We also did half a race simulation, and got some really competitive times. I think we've got a good setup for the bike for when we come back here. Hopefully we'll show up with a couple more tricks on the bike as well."
Tom Sykes, Yamaha World Superbike Team (1'45.8)
"As soon as I did my first lap I had a big smile, the track is amazing, and not what I'm used to at all, lots of fast straights and fantastic corners. It was a really good test for me, we've proved again we can be very fast and we can do the lap times over distance. Overall we've found a good set-up. It was a great opportunity for myself and my side of the garage to look at what changes we make and what it does to the character of the bike. We should be faster now which is good, considering the pace we have already. I've always wanted to ride Assen, unfortunately it's not the old full circuit I'm but still looking forward to it."
Haga and Fabrizio Up the Pace for Ducati on Day 2 at Monza
Monza (Italy), Friday 10th April: the official Ducati Xerox squad concluded a two-day test session today at the historic Monza track. Yesterday, factory riders Michel Fabrizio and Noriyuki Haga registered respectively the quickest and second-quickest lap times of the day and once again today both were on the pace right from the start of the session.
Under clear skies, both Noriyuki and Michel lapped relentlessly on their Ducati 1198 factory bikes, to clock up more than 70 laps each. Michel recorded a fast lap of 1m45.1s on a qualifying tyre (1m45.6s on a race tyre) while Noriyuki's fastest lap time was a 1m45.5s on a race tyre; on that tyre only the American Spies on board his Yamaha R1 was able to lap faster than the two men in red.
The Ducati Xerox team will be back at Monza in May for the fifth round of the World Superbike Championship but in the meantime the riders and their technicians turn their attentions to the upcoming round, to take place at Assen on Sunday 26th April.
Noriyuki Haga -
"Basically my performance was similar to that of yesterday, no better, no worse. We tried yet another suspension setting but didn't really find any improvement over what we had tried until now. However I am happy with my times, happy with my bike and happy with the tyres we have tried during these two days. So we hope that everything goes well for the race too but the problem is that the race is never the same as testing and many factors can change! Before we come back to Monza, we have Assen of course and I'm really looking forward to riding the 1198 there, it should be an interesting weekend."
Michel Fabrizio - "These two days have been very useful. Today, like yesterday, we have worked hard and everything has gone very well. I completed somewhere around seventy laps and the times were fast; we have a good race pace and nearly all of the tyre solutions provided here by Pirelli allowed us to lap with quick times, I just hope that is the case for the race too in a few weeks time! With regard to Assen, I'm feeling fairly confident. This season it is hard to predict how each race weekend will go but we're feeling prepared."
Monza Test Times (unofficial):
Spies (Yamaha) 1m45.3s;
Haga (Ducati Xerox) 1m45.5s; Fabrizio (Ducati Xerox) 1m45.6s; Neukirchner (Suzuki) 1m45.8s; Sykes (Yamaha) 1m45.8s; Muggeridge (Suzuki) 1m46.0s; Kagayama (Suzuki) 1m46.3s; Xaus (BMW) 1m46.8s;
Corser (BMW) 1m47.1s
Talking with the
World Champions!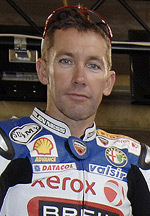 Troy Bayliss Interview
10 Questions for the 3-Time World Supebike Champion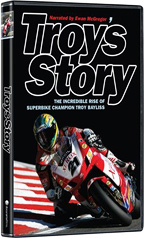 Troy's Story
The story of now 3-Time World Superbike Champion Troy Bayliss narrated by Ewan McGreggor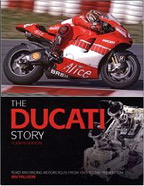 More Changes....
FIM ANNOUNCEMENT Changes to the 2009 MotoGP Regulations
April 11th- The Grand Prix Commission, composed of Messrs. Carmelo Ezpeleta (Dorna, Chairman), Claude Danis (FIM), Hervé Poncharal (IRTA) and Takanao Tsubouchi (MSMA), in the presence of Messrs Ignacio Verneda (FIM Sports Director), Javier Alonso (Dorna) and M. Paul Butler (Secretary of the meeting), in a meeting held on April 11 in Doha (Qatar), decided unanimously to introduce the following amendments to the Road Racing World Championship Grand Prix Regulations.
For immediate application
Sporting Regulations
1.11.3 ii) b) Entries
Teams must make every reasonable effort to provide a qualified substitute rider to fulfil their entry obligations. However no substitution or replacement of the entered rider may be made after 10H30 on the first day of practice except in the MotoGP class when the limit is 2 hours before the qualifying practice.
For 2010
The commission unanimously accepted the proposition of the MSMA to have a "One Make Engine Regulation" in the Moto2 class. The name of the manufacturer will be announced later.
Sunday 29 March- The Grand Prix Commission, composed of Messrs. Carmelo Ezpeleta (Dorna, Chairman), Claude Danis (FIM), Hervé Poncharal (IRTA) and Takanao Tsubouchi (MSMA), in the presence of Messrs Vito Ippolito (FIM President), Ignacio Verneda (FIM Sport Director), Javier Alonso (Dorna) and M. Paul Butler (Secretary of the meeting), in a meeting held on March 28 in Jerez de la Frontera (Spain), decided to introduce the following amendments to the Road Racing World Championship Grand Prix Regulations.

For MotoGP 2009 Class
For immediate application
1. Engine restriction from Czech Republic Grand Prix included
a) A rider can use a maximum of 5 engines until the end of the Championship.
b) New engines have to be sealed before use (practices, warm up, race).
c) A new engine will be deemed to have been used when the motorcycle exits the pit lane.
d) All used engines will have the exhaust ports additionally sealed at the end of each event.
e) A sealed engine can be reused at any time.
f) The penalty for using an unauthorized engine will be a deduction of 10 points from the total point of the Championship ranking of the rider concerned.

2. 2009-2010 tests
8 days in total. Venues and days will be announced.
3. Ceramic composite materials shall not be permitted for brake discs and pads.
4. Any pressurized hydraulic powered system is not allowed. Also engine lubricating oil cannot be used for any other purpose.
5. Electronic controlled suspension shall not be permitted.
6. EGR (Exhaust Gas Recirculation) shall not be permitted.
7. Testing with non-contracted riders is allowed at any track, at any time, but it is subject to the following limitations:
a) Only tyres coming from the Tyre Supplier are allowed, and not more than 240pcs. per Manufacturer can be used from the 1st of January to the 31st of December including after-race tests.
b) After the MotoGP season has started, testing before a race included in the MotoGP Championship is limited to 2 tracks, and no later than 14 days prior to the race.
8. Testing for contracted riders:
a) Contracted riders are allowed to 2 after-race tests. The tyres used by the contracted riders will not be counted.
b) The winter test ban will be extended up to January 31st.

For MotoGP 2010
1. Only one machine can be used during each MotoGP event.
2. A rider can use a maximum of 6 engines for the entire Championship.
3. A new event schedule will be announced.
4. Carbon composite front brake discs must be of one diameter only and two types of mass.The diameter will be 320mm only.
5. The maximum fuel injection pressure is 10 Bar.
6. MMC (Metal Matrix Composite) & FRM (Fiber Matrix Material) shall not be permitted.
7. Temperature sensor for the tyre will not be permitted.
8. From 2010 to 2012, the rim width shall be limited to 2 sizes for front and 1 size for rear for each manufacturer. Wheels diameter shall be limited to 16.5 inches only.
9. Variable exhaust system shall not be permitted.
10. Variable Valve Timing system and Variable Valve Lift system powered by electric and/or liquid, shall not be permitted.
11. Connecting rod shall not be a hollow structure but less than 2mm oil pass tunnel is permitted.
12. Twin clutch system (known as DSG) shall not be permitted.
13. Automatic transmission shall not be permitted. But manual transmission assisted by small force shall be permitted.
14. Consecutive Variable Transmission shall not be permitted.
15. Only DORNA can supply GPS unit just for entertainments such as TV broadcasting, which can't connect to CPU unit by any kind of system.
16. Electric/electronic steering damper system shall not be permitted.
17. Minimum weight of motorcycle shall be the existing one + 2 kg. (ex: 150 kg for 4 cylinders).
18. Only 5 persons can work on the machine in the pits .
19. Riders who enter the Championship for the first time (Rookies) must be entered by a non factory Team.
Moto2 600cc 4-Stroke
MSMA unanimously proposed "One Make Engine Regulation". Manufacturers will be consulted to know if they are interested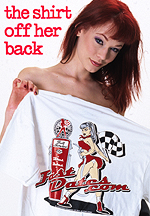 Order the Official
FastDates.com &
LA Calendar Bike Show
T-Shirts!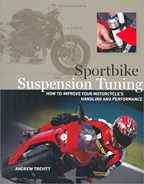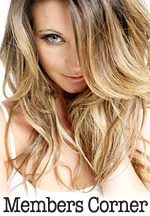 Members Corner
Hot Bikes, Sexy Kittens
Get Your Exclusive Grid Pass
aslo includes....
---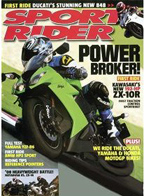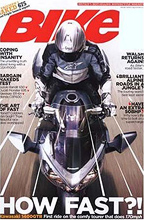 Sylvain Guintoli Wins British Superbike Season Opener at Brands Hatch
April 13th - Sylvain Guintoli made good on his pole position in qualifying today at Brands Hatch, placing first and second in the two races to place his Worx Crescent Suzuki at the head the British Superbike Championship.
But the BSB debutant didn't have the racing go all his own way in this the first round of the Championship: In race one Guintoli's wheelie off the start put him back in seventh place into turn one. He then pushed hard through the early stages of the race to make back the places and took over the lead on lap 16. Honda's Glen Richards shadowed Guintoli for the rest of the race and while, at three-quarter distance, Richards was able to close to barely 0.3-seconds, for the last quarter of the race Guintoli was able to maintain his blistering pace while his challenger faded.
While Guintoli made a better start in the second race, a little bumping in the first corner saw him placed fifth after one lap. The racing was rather more frenetic second time around and in a crucial early development Guintoli was first passed by rival Leon Camier and then found himself caught behind Karl Harris. In the three laps Guintoli took to fight past Harris, he lost over a second and a half to Camier. Finally past Harris, he mounted a race-long fight to regain positions. Typically pulling back two-tenths-of-a-second each lap on his rivals, Guintoli took second from Steve Plater on lap 27. The remaining three laps were not enough to close the gap to Camier in the lead.
Guintoli's 1-2 result to Camier's 4-1 affords him a seven-point advantage at the head of the championship as the BSB paddock heads north to the second round of the BSB championship at Oulton Park on May 2-4.
Sylvain Guintoli: Race 1: "It was my mistake at the start, the front came up and I had to shut it down to control it. But after that, it was okay, I knew the tyres would be good for the first half of the race so I got on with making the passes - it is quite a difficult circuit to pass on, so you have to be calculating. After that I was able to control the lead. When Glen did close on me I picked up the pace a little bit and we were fine."
Race 2: "I made a better start, but I just didn't feel that I had the same grip as in the first race. Maybe I was overdoing it a bit; I had to work hard to make the passes. When Leon passed me I could see he was in a good rhythm and I wasn't finding my rhythm as quickly - and I knew I didn't want him to get away. The Honda riders weren't so easy to pass; they ran so deep into the corners and so I overshot a couple of times trying to make the passes - good for the TV but not so good for us.
"But I am very happy. This weekend we took pole position and we took a win and a second and so have the championship lead. I came here expecting to be fighting at the front but what's happened has been really good."
Race 1: (30 laps): 1 Sylvain Guintoli, Worx Crescent Suzuki, 24:27.117; 2 Glen Richards, HM Honda, +0.952; 3 Stuart Easton, Hydrex Honda, +3.086; 4 Leon Camier, Airwaves Yamaha, +7.007; 5 James Ellison, Airwaves Yamaha, +7.814; 6 Gary Mason, Quay Garage Honda, +8.505; 7 Simon Andrews, MSS Colchester Kawasaki, +9.359; 8 Jason O'Halloran, SMT Honda, +9.639; 9 Graeme Gowland, Motorpoint/Henderson Yamaha, +10.549; 10 Tristan Palmer, Buildbase Kawasaki, +16.181.
Race 2: (30 laps): 1 Leon Camier, Airwaves Yamaha, 23:25.330; 2 Sylvain Guintoli, Worx Crescent Suzuki, +2.319; 3 Steve Plater, HM Plant Honda, +3.347; 4 Stuart Easton, Hydrex Honda, +3.772; 5 Glen Richards, HM Plant Honda, +3.915; 6 Karl Harris, Hydrex Honda, +11.121; 7 James Ellison, Airwaves Yamaha, +11.531; 8 Chris Walker, Motorpoint/Henderson Yamaha, +11.826; 9 Gary Mason, Quay Garage Honda, +12.968; 10 Julien Da Costa, MSS Colchester Kawasaki, +14.641.
Championship points (after one round): 1 Sylvain Guintoli, Worx Crescent Suzuki, 45, 2 Leon Camier 38, 3 Glen Richards 31, 4 Stuart Easton 29, 5 James Ellison 20, 6 Gary Mason 17, 7 Steve Plater 16, 8 Simon Andrews 14, 9 Jason O'Halloran 12, 10 Julien Da Costa 11.