Beautiful Tamara Wasson on location at the classic Texaco service station in Hollywood, California, with Kevin Schwantz's 1994 GP World Championship Suzuki RG500 in the photo featured on the cover of the 1996 Fast Dates Calendar.
First Time Ever! FastDates.com Calendar Images Available for Sale!
Photo Prints, Posters, Canvas Wall Murals
Now, for the first time you can have my favorite, most memorable FastDates.com Calendar photos reproduced to museum qualty standards for your home, garage, office or store, thanks to our new partnership with one of America's premier online photo labs. Choose from photo prints on quality photo paper, to huge poster and mural size Giclee' photo prints on archival rag paper or canvas mounted to wooden frames or display boxes.
Now you can enjoy my best photos of the the world's finest motorcycles with beautiful models! - Jim Gianatsis
Historical! This incredible career ending photo above of Troy Bayliss in his special commerative Ducati 2008 World Championship winning livery in action blazing titanium sparks off his boot slider at the final 2008 Algarve, Portugal World Superbike round is available as a Photo Print, huge Wall Poster or Canvas Mural in
FastDates.com Calendar Photos.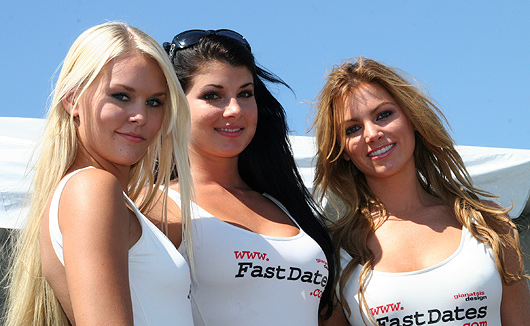 A Cora Sandwich! Cora gets stuffed between fellow Calendar Kittens, Playboy Playmates Anthena Lundberg (left) and Tamara Witmer (right).

Calendar Kitten Cora Skinner on Leno / Tonight Show, Thursday Nov 20th
" Hey Guys! I've been lucky enough to be able to do another skit on The Tonight Show. This time, a couple other models and I accompany Jay as he knocks on unexpecting people's apts. In preperation for the American Music Awards, Jay gives them the opportunity to recreate their favorite music videos, complete with costumes, choreography, and us as backup dancers. The results are hilarious, and if you need any more convincing to tune in, Jay Leno gets molested by a dude dressed in a belly top and stiletto boots. So...November 20th, The Tonight Show on NBC!" XOXO, Love Cora
---
Ben Spies and Tom Sykes, Team Yamaha Italia wil campain the all-new R1 Superbike.
2009 SBK World Superbike Team & Rider LineUps
2009 World Superbike Team / Rider LineUps:
Look for an exciting jammed packed 40 Rider grid for the first time ever!
BMW Factory: Troy Corser, Ruben Xaus
Ducati Xerox Corse: Noriyuki Haga, Michel Fabrizio
Boulder Ducati: Jake Zemke?
RG Ducati: Regis Laconi and - Fonsi Nieto, Luca Scassa, Ben Bostrom.Lorenzo Lanzi?
Ten Kate Hannspree Honda: Carlos Checa, Ryuichi Kiyonari, Jonathan Rea - World Superbike
Andrew Pitt and Kenan Sofuoglu - World 600cc Supersport
Althea Hannspree Honda: Tommy Hill
Alto Evoution Honda: Gregorio Lavilla
HM Plant Honda: Cal Crutchlow and ?
Pro-Bike Honda: Gregorio Lavilla
Sterilgarda Alex Polita Ducati: Shane Byrne (2008 British Superbike Champion), Alessadro Polita
Guandalini Team: Jakub Smrz,
Stiggy Motorsports Honda: Leon Haslam, Robbie Rolfo
DFX Honda: Karl Muggeridge, Regis laconi or Luca Scassa
Paul Bird Motorsports / Kawasaki Europe Factory: Makoto Tamada, Broc Parcs
PSG-1 Racing: ?
Aprilia RS4 Factory Team: Max Biaggi, Shinya Nakano
Alstare Team Suzuki : Max Neukircher, Yukio Kagayama
Celani Team Suzuki Alstare - Karl Muggeridge
Yamaha Motor Italia: Tom Sykes, Ben Spies (2008 American Superbike Champion)
Yamaha Team France YZF: Unnamed Japanese rider, Regis Laconi
GMT 94 Team: David Checa, Regis Laconi?
Click on any Photo to go BIGGER and download a screensaver
Inside Yamaha's Exciting New World Superbike Team and R1 Superbike
November 2009 - Yamaha WSB riders Ben Spies and Tom Sykes enjoyed a successful two day test at Portimao with their new team on oct 26-27th after the final 2008 World Superbike race of the year. The riders used the time to develop both their relationships with their new team and also to make a start on the development of the all-new 2009 Yamaha YZF-R1 race bike.
Day one of testing was spent mostly riding the 2008 WSB machines, giving both riders the opportunity to learn the highly technical Portimao circuit which opened for the first time last weekend for the last round of the 2008 World Superbike Championship.
Day two saw the riders lapping on the all-new for 2009 Yamaha WSB R1. The new 998cc bike, featuring a high tech powerplant closely linked to the M1 MOTOGP bike, is currently at the very beginning of its development for the 2009 WSB season and is still relatively close to production specifications. However with the 2009 production R1 crossplane crankshaft engine and a unique uneven firing order giving linear torque and greater traction rider Ben Spies was able to come within two tenths of the race lap record set by Troy Bayliss during the inaugural race weekend two days previously. In a validation of the team's belief in the potential of the new bike both riders put in fast lap times, Ben Spies lapping consistently in the low 1.44s on the second day.
The Yamaha WSB team now move on to South Africa for the second test to take the next steps in the development of the bike.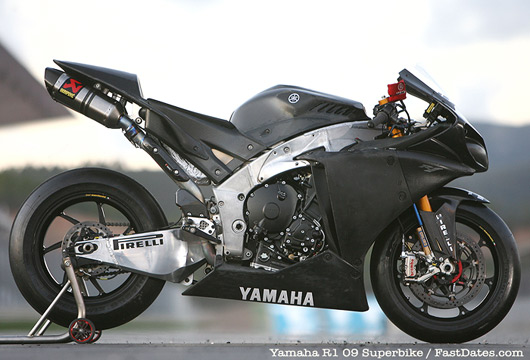 Click on any Photo to go BIGGER and download a screensaver

2009 Yamaha WSB R1
So far the team's minor modifications to the standard bike include a modified cam-shaft, an enlarged radiator for extra cooling and the addition of an oil cooler. The new bike has no rear sub-frame but incorporates a strengthened frame. The exhaust is unique, and was developed in partnership with Akrapovic. The standard fuel tank has also been replaced with an aluminium tank with increased capacity. The bike features the latest Magneti Marelli electronic systems. The new swing arm is also developed purely for the WSB race bike based on knowledge taken from the 2008 racing season.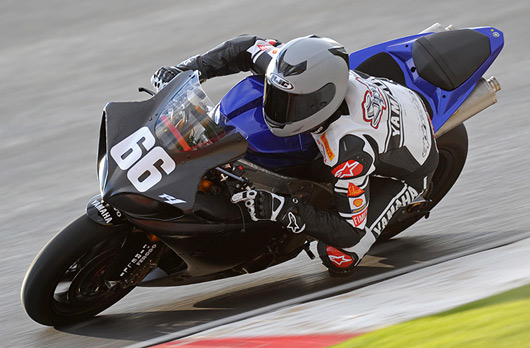 Ben Spies (1'43.9) - "The whole Superbike weekend has been great for me. Having my own crew chief here from the US joining the team is good, he really understands me and it's great to see him working well with the Yamaha Motor Italia Technical Chief Silvano Galbusera. Getting out on Nori's bike we made a couple of changes and got going, it answered a lot of questions for me on the different tyre manufacturer and riding new circuits. The 2009 bike is at the beginning of its development, but for where it's at now compared to where we will be when we line up at Philip Island it's hugely exciting. The team worked really hard on the bike this weekend and it's just going to get better and better. I'm really looking forward to next year."
Tom Sykes (1'44.5) - "For me it's been a very good test. Having done two days I now feel fully part of the team. It was quite difficult arriving on Tuesday morning for the 1st day of the test, facing a new bike, a new circuit, and a new team. It was important to me to get it right from the start. We are developing well together and we have a good understanding. I was very happy with my time on the 2008 bike, and happy with a good race pace. For the 2009 bike, considering it's at a very early stage of development, I think it's a fantastic package. The feeling coming out of the corner is unbelievably smooth, the power is so controllable, the whole bike remains incredibly stable. There is still lots to be done but the outcome is already very good. All in all it was a great weekend for me, I was really happy to get started and learning, getting on with the new team and feeling part of it."
Yamaha Motor Italia Team Manager Massimo Meregalli said, "As a first test, I think it went very well. We didn't have any problems and both riders did a very good job. The test gave us a very good feeling because the bike is very good now and we know how we can improve it even more, there is still a big gap to where we can get to, so we are just very happy. Everything went very well with the riders and the team, there's no better way to end a test for us, we are very excited about the next stage."
Inside Yamaha's All New Crossplane Crankshaft 2009 YZFR1 Superbike
In the supersport liter class, there's always lots of talk about power. You expect that. What you wouldn't have
expected – until now – is a radically superior way to deliver that power. Introducing the 2009 YZF-R1, the first ever production motorcycle with a crossplane crankshaft. Crossplane technology, first pioneered in MotoGP racing with the M1, puts each connecting rod 90° from the next, with an uneven firing interval of 270°- 180°- 90°- 180°. This uneven order does an amazing thing… it actually lets power build more smoothly. That means smooth roll-on delivery out of the corners, with outrageous amounts of torque, followed by very strong high rpm power. It's a feeling that's simply unmatched, like having two engines in one: the low-rpm torquey feel of a twin with the raw, high-rpm power of an inline 4. In fact, the new YZF-R1 is not a continuation of existing supersport development; it is breakthrough technology that represents a paradigm shift in both technology and performance
This next-generation R1 keeps all the technological superiorities developed for its predecessor: YCC-T (Yamaha
Chip Controlled Throttle) is MotoGP inspired fly-by-wire technology used to deliver instant throttle response. YCC-I is Yamaha Chip Controlled Intake which is a variable intake system that broadens the spread of power. The fuel injection system provides optimum air/fuel mixtures for maximum power and smooth throttle response.
The R1 features Yamaha D-MODE (or drive mode) with rider-selectable throttle control maps to program YCC-T performance characteristics for riding conditions. The standard map is designed for optimum overall performance. The "A" mode lets the rider enjoy sportier engine response in the low- to mid-speed range, and the "B" mode offers response that is somewhat less sharp response for riding situations that require especially sensitive throttle operation. Switching maps is as easy as pushing a button on the handlebar switch.

In keeping with this machine's exceptional cornering ability and crisp handling, the all new aluminum frame has been designed to offer exceptional rigidity balance. The rear frame is now lightweight CF die-cast magnesium, contributing the optimum mass centralization. Suspension includes new SOQI front forks which use one of the tricks developed for our winning MotoGP bikes: independent damping. The left fork handles compression damping and the right side handles the rebound damping. And the rear shock adopts new bottom linkage for optimum suspension characteristics. Want even more? For the first time, R1 comes standard with an electronic steering damper.

All new bodywork does more than add break-away-from-the- crowd styling. Completely new, the new model has a more serious, less busy look. The side fairing is smoother for a sleeker appearance. And, instead of the usual four-bulb headlight design, the '09 model now has only two projector-type bulbs mounted closer to the nose of the bike. This positions ram air ducts closer in for a more compact, smooth look. In addition, the rounded lenses are new and unique to the supersport industry.
All new for 2009 ENGINE
• Crossplane crankshaft technology proven in victory after victory on MotoGP machines provides a high-tech uneven firing interval. Unlike typical in-line-four engine design, where the two outer and two inner pistons move together in pairs with 180° intervals, the crossplane crankshaft has each piston at 90° from the next with a unique firing order of 270°– 180°– 90°– 180°. This overcomes the inherent fluctuation in inertial torque with each revolution, and peaky torque characteristics, so torque continues to build for awesome power and traction out of the corners.

• To maximize rider comfort as well as power output, this newly designed engine adopts a coupling-type balancer that rotates in the opposite direction as the crankshaft.
• This engine features new forged aluminum pistons to take maximum advantage of the power characteristics. As proven on previous models, titanium intake valves are lightweight titanium.
• A forced-air intake system is adopted to increase intake efficiency by using the natural airflow during riding to pressurize the air in the air cleaner box. This contributes to outstanding power delivery characteristics in the high-speed range, while the design also helps to minimize intake noise.
• Slipper-type back torque-limiting clutch greatly facilitates braking/downshifting from high speed.
• The exhaust system is completely new. It's meticulously designed to enhance engine output while, thanks to its
three-way catalyst technology, also reducing exhaust emissions. The silencer is a single expansion type, and, the sound coming through from the unique crossplane-crankshaft-equipped engine is unlike any other in-line four cylinder production supersport.
• This fuel-injected engine takes full advantage of YCC-T (Yamaha Chip Controlled Throttle), the MotoGP-inspired fly-by-wire technology used to deliver instant throttle response. There's also YCC-I, Yamaha Chip Controlled Intake, the variable intake system that broadens the spread of power. Fuel injectors have 12 holes
for precise fuel delivery that translates to the most power from every fuel charge.

• Have it your way, thanks to Yamaha D-MODE variable throttle control. There are three modes that control how YCC-T responds to throttle input from the rider. The selectable "A" mode puts more emphasis on acceleration in low to midrange rpm. "B" mode, on the other hand, provides less sharp response to input for riding situations that require especially sensitive throttle operation. Selecting the map you want is as easy as pressing button on the handlebars.
Chassis/Suspension:
• The frame is completely revamped, with a combination of uncompromising rigidity where needed along with carefully achieved flex for the precise rigidity balance this bike needs to give the rider the full benefit of its handling and engine characteristics. No one-technique-fits-all-needs design, it is a sophisticated combination of CF die-cast, stamping, and gravity casting…the exact technology needed for each portion of this advanced frame.

• New SOQI front forks take a page from the championship-winning design of our MotoGP weapon, the M1. Since both forks always move together, compression damping duties can be confined to the left fork, while rebound damping is precisely handled by the right fork.

• The new SOQI rear shock offers both high and low speed compression damping plus an easy-to-use screw adjustment for preload. This unit also adopts a pillow-ball-type joint for exceptional shock absorption, road hold feeling, and damper response. To achieve maximum performance, a new bottom linkage is used to work with the rest of the chassis refinements for brilliant, crisp handling characteristics.
• The press-formed fuel tank has a shape developed using 3-D simulation analysis technology. The elongated shape of the tank allows it to fit neatly within the frame in a way that promotes
concentration of mass.

• Factory racers get machines tailored to their preferences. Welcome to the club. R1 has adjustable footrests, with a 15mm height and 3mm front-to-rear adjustment.

• Long valued equipment on the track, an electronically actuatedsteering damper is standard equipment on the new R1.
• The newly designed instrumentation includes everything a rider wants to know, including gear position.
YZFR1 Specifications
Engine Type:
Bore x Stroke:
Compression:
Fueling:
Ignition:
Transmission:
Drive:
Front Suspension:
Rear Suspension
Front Brakes:
Rear Brake:
Front Tire / Wheel:
Rear Tire / Wheel:
Dimensions LxWxH:Seat Height:
Wheelbase:
Steering Rake Angle:
Steering Trail:
Fuel Capacity:
Est. Fuel Economy:
Wet Weight**:
Available Colors:


998cc, liquid-cooled 4-stroke DOHC 16 valves (titanium valves)
78.0mm X 52.2mm
12.7:1
Fuel Injection with YCC-T and YCC-I
TCI: Transistor Controlled Ignition
6-speed w/multi-plate slipper clutch
#530 O-ring chain
43mm inverted fork; fully adjustable, 4.7-in travel
Single shock w/piggyback reservoir; 4-way adjustable, 4.7-in travel
Dual 310mm disc; radial-mount forged 6-piston calipers
220mm disc; single-piston caliper
120/70ZR17M/C 58W
190/55ZR17M/C 75W
81.1 x 28.1 x 44.5 in
32.8 in
55.7 in
24.0°
4.0 in
4.8 gal
N/A
454 lb
Team Yamaha Blue/White; Cadmium Yellow; Raven; Pearl White
**Wet weight includes the vehicle with all standard equipment and all fluids, including oil, coolant (as applicable) and a full tank of fuel. It does not include the weight of options or accessories. Wet weight
is useful in making real-world comparisons with other models.
---



Marisa Miller 2009 Calendar Click to Order!

Sex Sells! Sports Illustrated Supermodel Marissa Miller shoots Pinup poster for Harley-Davidson


America's hottest swimsuit model, Califonrnia girl Marissa Miller who has been featured in recent years in the famed Sports Illustated Swimsuit Calendars and Videos, as wel as the Victoria's Secret Lingerie Catalog, recently did a shoot with Harley-Davidson to promote their newly revised V-Rod. Using a known. Using a model endorsement is a big turnaround for Harley who discontinued using a Miss Harley-Davidson spokesmodel to promote their bikes at consumer events back in 2002, their last spokesmodel being our own FastDates.com Calendar Kitten Rockin' Robin Cunningham.
Click on the cover at left to order Marisa's 2009 Calendar
CLICK ABOVE & BELOW TO GO BIGGER!
Turning a Sow's Ear into a Silk Purse? You can get a copy of Marissa's V-Rod Poster at your local Harley-Davidson dealer. It's sure way for Harley to increase dealer floor traffic during these tough economic times as they resort to sex to help sell the V-Rod. We found running as a 2-page ad spread in the December issue of Road & Track magazine as H-D looks for more buyers outside the motorcycle industry. See more at H-D/MUSCLE
We'd like to see a little more of Malissa, though. And ordering her sexy new 2009 Malissa Miller Calendar (above) featuring many almost nude photos is the best way to do that!
---
Taylor Swift, Def Leppard team up on CMT's Crossroads
Taylor Swift, Def Leppard team up for CMT 'Crossroads'
This week on Crossroads on the CMT channel one of our favorite girl singers (Chicks Who Kick Ass!), 19 year old Taylor Swift, the hottest solo artist on the muisc scene today with 3.5 million copies of her debut CD "Taylor Swift" having sold in the past 18 months, chose to team up with her favorite rock band from the 1970's before she was even born - Def Leopard! It is really incredibe to see and hear how two entirelly different types of music, a conutry pop teen singing broken hearted lve songs, can blend so well with heavy metal rockers. Hopefully you will tune into Crossroads this month to check it out.
Meanwhile, Taylor's 2nd all new self written CD "Fearless" is released this week, featuing the new hit "Love Song". If you aren't a Tayor Swift fan yet, you need to given it a listen and you soon will be.
Click to Listen & Buy It Now

Taylor Swift


her first self written freshman ablum released in 2006 at just 16 years old with every song a hit, the ablum has sold 3.5 million copies to date.



Click to Listen & Buy It Now

Taylor Swift

-


Fearless


her second self written ablum released Nov 2008 with the already hit song 'Love Story" and 2 muic videos.

Taylor Swift - Special Edition CD and DVD


featuring on the music CD the origional 11 songs from Taylor's initial albulm release, plus 3 all-new songs

Taylor Swift - Sounds of the Season CD


Every top music star releases a Christmas ablum at some point in their career, Taylor releases hers at jst 17-years old.
---
---
There's more! Go to Pit Lane News Previous Page
Also Visit: Fast Dates Calendar News • Iron & Lace Calendar News
Calendar Girl News • Meet the Models
Calendar Kittens, The Paddock Garage, Screensavers, Iron & Lace Garage

Many of our Calendar Kittens can also be seen at Playboy's website...


BikerKiss.com - the largest biker personals site!
Talking with the
World Champions!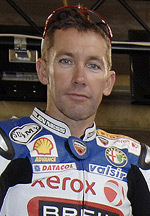 Troy Bayliss Interview
10 Questions for the 3-Time World Supebike Champion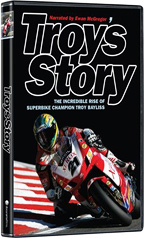 Troy's Story
The story of now 3-Time World Superbike Champion Troy Bayliss narrated by Ewan McGreggor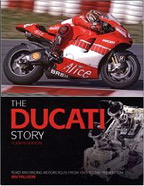 ---


World Premier!
2009 FastDates.com Calendars
More 2009 Pin Up Model
& Motorcycle Calendars...

---
AMA Pro Racing Now Accepting Parts and Equipment Approval Applications for All Road Racing Classes
Homologation Process Underway For 2009 AMA Pro Road Racing Series

DAYTONA BEACH, Fla. (November 19, 2008) - Following the announcement of its new road racing class structure last month, AMA Pro Racing confirmed today that it is now accepting applications for the approval of all key parts and components for the 2009 Eligible Equipment List in each of the four major divisions of AMA Pro Road Racing.

Aftermarket parts and equipment in up to 12 different primary categories are eligible for submission in each of AMA Pro Racing's road racing championships which includes American Superbike, Daytona SportBike, SuperSport and MOTO-GT. Applications for air filters, bodywork, controls, crash protection, drive systems, electronics, exhaust, frame and suspension components are being accepted in all four divisions. Brake system parts are available for submission in all but the SuperSport division, specific engine components are being accepted in American Superbike and Daytona SportBike and wheels are a category in American Superbike. A complete list of the parts and equipment eligible for submission within each category, in addition to the required applications and guidelines, are now available HERE

"After the announcement of the class structure in the new AMA Pro Road Racing Series, the process of approving parts and equipment for each division is the next important piece of business that needs to be completed in order to go racing next year," said AMA Pro Racing President Roger Edmondson. "The opportunity now exists for the top aftermarket parts and equipment manufacturers and suppliers in the motorcycle industry to become part of the AMA Pro Road Racing Series and we welcome and encourage all of them to join us."

All manufacturers and suppliers that have parts and components approved for the Eligible Equipment Lists are required to post cash Contingency Awards for those products. For a one-time registration fee of $500, manufacturers and suppliers can post as many Contingency Awards as they would like. Each product in each separate category within the four AMA Pro Road Racing championships will have its own Contingency Awards postings.

Manufacturers and suppliers with specific questions or requiring additional information about the 2009 Eligible Equipment Lists after downloading the main guidelines and applications can email: homologation@amaproracing.com.
AMA Pro Racing is the premier professional motorcycle racing organization in North America, operating a full schedule of events and championships for a variety of motorcycle disciplines. From its Daytona Beach headquarters, the organization operates and manages AMA Pro Road Racing, which includes American Superbike, Daytona SportBike, SuperSport, SunTrust MOTO-GT and the Red Bull AMA U.S. Rookies Cup in addition to the AMA Flat Track Championship. Learn more about AMA Pro Racing at www.amaproracing.com.
Ten Kate Honda start pre season in South Africa
November 18, 2008- Jonathan Rea and the rest of the Ten Kate Honda team will commence testing for the 2009 HANNspree World Superbike Championship in Kyalami, SA on the 10th of December .
The test will be part of the 3 day official Pirelli test in which all the manufacturer teams will be present. Kyalami has been reinstated on the 2009 calendar and somewhere that Rea has not riden yet.
Jonathan Rea - '' I am really looking forward to riding the Superbike again. I got a bit of a teaser in Portimao but under race circumstances. I will be nice to come to a base setting without the stress of a race weekend. I am already comfortable on the bike but I have found some setting problems already. Both the team and I know that it will be hard work but I am looking forward to this new challenge and also I have fresh motivation arriving at a new track.. We have a lot of data now from Portimao so I'm confident we can build on this.''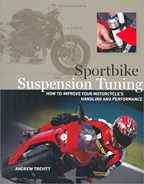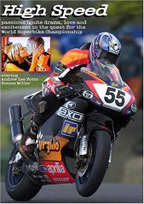 High Speed - the Movie
The best motorcyce racing movie ever made! Filmed on location at World Superbike, this an exciting romantic drama staring beautiful actress Sienna Miller.
---
AMA Pro Racing Now Open For Business at New Corporate Headquarters Facility in Daytona Beach
New Headquarters Houses Racing, Business, Commercial Operations and More

DAYTONA BEACH, Fla. (November 14, 2008) - AMA Pro Racing recently established a new corporate headquarters operation in a 4,800 square foot facility in Daytona Beach which now houses all the organization's competition, business, administrative and commercial operations.

Located at 735 Fentress Blvd., not far from Daytona International Speedway and the corporate campus that is home to NASCAR, International Speedway Corporation (ISC) and Grand-Am, AMA Pro Racing's new headquarters is now open for business. The main office telephone number is (386) 492-1014 and the complete address follows at the end of this news release.

"Daytona International Speedway and this area are known as the 'World Center of Racing' and considering that and the close association with some of our corporate cousins that are located nearby, it made perfect sense to set up AMA Pro Racing's new headquarters in Daytona Beach," said AMA Pro Racing President Roger Edmondson.

Edmondson and his executive management team will all have offices at the new headquarters which will also be home to the competition, logistics, marketing, communications and licensing and registration departments and their related staff. The Fentress property will also house all of AMA Pro Racing's support trucks and the various equipment required to keep the organization on the road and in operation at racing events.

The complete address, telephone and FAX numbers and primary email address follow:

AMA Pro Racing
735 Fentress Blvd.
Daytona Beach, FL 32117
P: (386) 492-1014
F: (386) 274-2335
AMA Pro Racing is the premier professional motorcycle racing organization in North America, operating a full schedule of events and championships for a variety of motorcycle disciplines. From its Daytona Beach headquarters, the organization operates and manages AMA Pro Road Racing, which includes American SuperBike, Daytona SportBike, SuperSport, SunTrust MOTO-GT and the Red Bull AMA U.S. Rookies Cup in addition to the AMA Flat Track Championship. Learn more about AMA Pro Racing at www.amaproracing.com.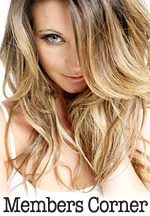 Members Corner
Hot Bikes, Sexy Kittens
Get Your Exclusive Grid Pass
aslo includes....
---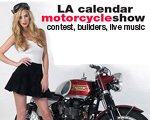 Complete Coverage!
2008 LA Calendar Motorcycle Show & Calendar Girl Music
Festival Weekend!
$86,000 Bike Building Championship
World Record Dyno Shootout!
Calendar Girl Music Festival
---
Rossi´s Latest Ferrari F1 test `more exciting than difficult´
2008 MotoGP World Champion ponders what might have been after posting competitive times in opening day of testing with Formula 1 car.
Nov. 21-22nd - Valentino Rossi began the first of two days of testing with the Ferrari F2008 on Thursday, his first drive with the Formula 1 machine in nearly three years. The Italian may not have been familiar with the latest model of the car, but the location was one that he knows like the back of his hand; the Mugello circuit in Italy where he has been unbeatable in the premier class since 2002.

The 2008 MotoGP World Champion clocked a fastest time of 1´22.550, around 1.5 seconds down on the time recorded by ex-Formula 1 king and regular Ferrari driver Kimi Raikkonen in a September test at the same circuit. Rossi undertook a total of 64 laps with the F2008, adorned with his trademark 46 racing number.
Rossi found the limits of the car with a few early spins, but was left pleased with the results of his opening day behind the wheel.
`I´d done some special neck training beforehand, but the day was more exciting than difficult;´ the Fiat Yamaha rider told press agency ANSA. `I think that I had the potential to have been a good driver, based on the tests that we did before in Fiorano and later Valencia. What I don´t know is whether I could have been a winning driver or not.´

Valentino Rozzi Interview
Rossi finishes runner-up in Monza Rally
Italian places second in both overall classification and Master Stage of weekend event.
Monday, 17 November 2008 - 2008 MotoGP World Champion Valentino Rossi was for once a runner-up this past weekend, taking second place in the annual Monza Rally event. Behind the wheel of a Ford Focus and ably assisted by regular navigator Carlo Cassina, the Italian lost out to the combination of Rinaldo Capello and Luigi Pirollo in the star-studded car contest.

Rossi and Cassina also took the second spot in the `Master Show´ special stage, losing to Piero Longhi and Luca Cassol in the head-to-head final.

The MotoGP titlist was by far the most successful two-wheel competitor to take part in the event, with 250cc World Champion Marco Simoncelli the second highest placing in 27th. Taking to the track after a season in the Fiat Yamaha garage, Roberto and Davide Brivio were just behind Simoncelli.

Rossi´s regular teammate Jorge Lorenzo made his rally debut alongside his own Team Manager, Daniele Romagnoli. Contrary to his expectations of a low placing, Lorenzo came home a respectable 38th, using a Fiat Punto adorned with his soon-to-be-retired number 48.

Alex de Angelis rounded off the list of MotoGP riders making an appearance, finishing 41st.
Besides being an entertaining diversion for Rossi, the Monza Rally also served as preparation for his participation in the Rally GB stage of the World Rally Championship, which takes place on the 4th-7th of December. Before that, the six-time MotoGP World Champion has tests with Ferrari and a return to his day job at the end of the month.
HM Plant Honda confirm Glen Richards and Josh Brookes for
British Superbikes
Nov 1st- HM Plant Honda confirm Glen Richards and Josh Brookes to ride in the factory Honda team for 2009 in BSB. Both emerged as favourites to sign in the last two weeks after the departures of both Cal Crutchlow and Leon Haslam to the World Championship.
Richards will bring with him a wealth of experience after a British Supersport crown in 2008 and a Superstock 1000 title the year prior.
He said: "I'm looking forward to the opportunity and want to give it 110%.
"I'm well up for this challenge and I intend to give it my all!
"I've won two championships in a row with Superstock and now Supersport, so to make it three-in-a-row is the aim and to add a Superbike title would be awesome.
"I've never had a 'factory' ride as such in the BSB series, so I do feel I have unfinished business in the championship and something to prove.
"Modern Superbikes are smaller now, much like the 600-class machines I've been riding.
"I've also been used to big power before, I know the tracks and I'm used to the control tyre, so I'm looking forward to 2009!"
Richard's will gain Brookes as a team-mate for 2009 – a rider with a strong background with Honda after campaigns in both World Superbike and World Supersport with the Japanese manufacture.
And Brookes said it was the draw of working with a professional outfit that attracted him to the ride.
"I've joined HM Plant Honda as I wanted to find a team which is a happy place to work and one with a good family, but also professional, atmosphere," said Brookes.
"When I did the one-off ride at Brands, it showed me how well the team worked together and although I was only with them for a few days, it felt like I'd been with them all season.
"That was important.
"They've got a straight-forward and effective way of working and I like that.
"The HM Plant Honda CBR1000RR Fireblades have shown this season they can challenge for the title, so I think I can get the bike working well regardless of having not been to most of the tracks.
"The tracks themselves are quite similar to some of the ones I raced on in Australia, the only difference is the weather, but I'm good in the wet so that's no bother either!"
Steve Plater will head the team's Supersport campaign after doing a deal to represent HM Plant on the roads, while Steve Brogan will be back to defend his Superstock title with Honda UK in '09
Ducati Announces Additional Availability of Desmosedici RR MotoGP Replica
Ducati North America Offers Limited Supply of the world's only Grand Prix replica
Editor's Note: We just received the following press release from Ducati NA announcing that remaining examples of the 1500 quantity production run of the Ducati Desmosedici RRs have become available. Probably because of the poor economy and other issues, some buyers who placed deposit orders on the bike which supposedly sold out about 14 months ago, have now decided not to receive their bikes.
I had a Desmosedici on order going back to when the bike was originally announced at World Ducati Week 2004 in Italy, were it was stated the bike would only be produced in a quantity of 200 bikes, built in the Ducati Corse race shop from existing race parts, and would sell for $50,000.Under those conditions it was a deal of a lifetime.
But then as orders began streaming in, Ducati got generous (or greedy?) to its customers and decided to increase production. This meant another 2 year delay until 2008 as the bike was completely redesigned from scratch as a pure production bike, tooling and parts were ordered, and the bike was set up to be produced on the Bologna production line. And in the meantime the price of the bike increased from $50K to $65K for the first 500 deposit holders, to $72K for the remaining 1,000 buyers.
We cancelled our deposit on our Desmosedici last spring when we saw the first production Desmosedici and all the compromises made to turn it into a production bike:from the stupid turned-up exhaust pipe exit in the rear seat cowling, to using busing in the swingarm pivot instead of the race bikes roller bearings, and replacing the non street approved 16.5 in race wheels with a 17in front and 16in rear wheel.Ther is not one part on the production RR, from the engine to the chassis, that will change out with a Ducati MotoGP bike.
It soon became obvious the new Ducati 1098R Superbike at $40K was just as good or better than the Desmosedici RR and a lot easier to ride, and had more exclusivity with a production run of just 500. And the 1098R came with Traction Control while the RR did not.
In the middle of the summer of 2008,hardly a 3rd of the way into the production and delivery of the RR, bikes began appearing on Ebay.com by owners who expected to try and make a scalping on their early delivery bikes, but instead found they couldn't make the $65,000 list price of the RR, let alone the full delivery price around $70,000 with sales tax and registration. The early bikes were immediately loosing their owners $10,000 in value if they tried to sell them. The remaining 1,000 original owners paying $72,000 list for their RRs are gong to find themselves taking a $15-20K loss right out the door if they try to resell their bikes now.
And with some 1,500 Desmosedici RR's being built the investment and collector value just isn't there in the foreseeable future...
Cupertino, Ca (20 November 2008) – Ducati North America is proud to offer a limited number of the previously sold out Desmosedici RR Grand Prix replicas for the North American market.
The interest in the Desmosedici RR has remained strong since Ducati announced to the world that it would produce a street legal MotoGP motorcycle. Initial orders sold out quickly leaving many interested individuals closed out of the ordering process. The glowing press reviews and a recent guest appearance at the Las Vegas SEMA show has only added to the interest in this remarkable motorcycle. Until now Ducati North America was not able to address any of those needs.
"We are fortunate to offer a few units to those interested individuals who were closed out of the initial ordering process. As the global run of 1,500 bikes comes to an end we are notifying interested parties that we have secured inventory to deliver in the coming months; but only if they act quickly. " - Michael Lock, CEO of Ducati North America.
The dream of a true Grand Prix replica became a reality with the introduction of the Desmosedici RR. The Desmosedici RR is the first-ever road-going motorcycle to offer such a stunning wealth of performance and technology. Derived from the Grand Prix racing Desmosedici GP6, the same bike which competed in the MotoGP World Championship, the Desmosedici RR is the ultimate expression of the most extreme Moto GP racing machine today.