Editor's Note: For some reason the Japanese motorcycle Manufacturers and Distributors have no concept what marketing and promotion is. While the foks at Ducati know how to win races, market and promote their products with floods of media information to us at FastDates.com like the following...no wonder Ducati's sales continue to rise whie everyone else's is falling!
Ducati Apparel Fashion Show Night
Friday November 14th and Saturday 15th
The 2009 Ducati Apparel Collection will premiere at Ducati dealerships, night clubs and hot spots across North America during an exciting weekend of high fashion and fast motorcycles. At select dealerships listed below, the night of Friday, November 14 will kick things off in style with fashion shows from the Atlantic to the Pacific. Fashion shows and Ducati fashion displays will continue into the weekend.
The Holiday Season is the perfect time to update your wardrobe whether it be riding gear or Ducati's eye-catching attire. Ducati's conversation-starting apparel also makes the perfect gift.
Not convinced yet? Check out the video from a fashion show in September. Dealer information Here
| | |
| --- | --- |
| Ducati Corse One | Ducati Desmo |
Unveiling a new Collectin of Ducati Breil Watches
To create - through the application of unique technology and superb design - the best sports motorcycles in the world: this, then, is the overriding goal that has powered the Ducati brand for over sixty years.
By combining precision, performance and reliability, Ducati has always sought nothing less than perfection: the same perfection seen in the new line of Performance Time watches dedicated to Ducatisti and sports fans the world over, now including the Ducati One and Desmo collections.
Produced and distributed by the Binda Group (a company which, like Ducati, is known for its technological research and attention to detail) these watches are available since September 2008 through selected retailers, including the most prestigious jewellery and watch stores.
Ducati Corse One
Ducati One combines essential design and outstanding sports qualities to provide a remarkable blend of style and performance. Styling has been strongly influenced by the Italian-made motorcycles, with several watch design characteristics reflecting engine and fairing details: from the spheres inspired by the unique Trellis frame to the watchstrap patterns that recall tyre treads. With their sharp individuality, Ducati One watches embody a long history of breathtaking emotion. Black only.
Ducati Desmo
When top performance meets the most advanced technology, something assertive and unique is always created: a Ducati bike or a Desmo watch. The name of this particular model derives from the Desmodromic system: a technological solution found in all Ducati models that all true motorcycle enthusiasts are well aware of. Styling draws its inspiration from racing bikes, offering an aggressive, contemporary look that favours models characterised by oversize diameters, extreme precision and perfect legibility.
References to the racing world are immediately evident: from the special design of the watch case to the Ducati Corse shield sported on the dial. All movements on Ducati watches are exclusively Swiss Made and the entire Performance Time range uses sapphire glass only plus technologically advanced case and watchstrap materials such as steel and titanium. Case waterproofing is guaranteed up to a pressure of 10 atmospheres. Available in Stainelss Steel or in Black.
For further information: http://www.ducati.com/company/pud/pud.jhtml
---
Click to Go Bigger
The BMW Lo Rider
sporty, purist roadster study with an individually variable design.

Milan, Italy, EICMA Nov 4th - Purist, powerful, unfaired and reduced to the absolute essentials – these few words provide an incomplete description of the BMW Lo Rider, the new concept study by BMW Motorrad which was introduced at Milan EICMA this month. At f rst sight, the focus would seem to be on the creation of a roadster with a muscular appearance, openly displayed technology and powerful flat twin engine for pure emotion and maximum motorcycling fun. But behind all this is in fact a completely new custom concept.


The bike's low weight, the powerful and high-torque fl at twin engine and high-quality chassis technology give it a high level of sporty riding dynamics, while the lowered chassis and the relaxed yet active seating position with the broad handlebars are more of a loan from cruisers and naked bikes. The concept is such that, for the fi rst time, the customer can be involved in the design of the BMW Lo Rider to an extent which goes beyond what has previously been possible to date.
Click to Go Bigger and See More
Numerous options including different exhaust systems, seats, headlamp units and paint fi nish variations allow for a level of customisation which is far greater than the familiar individualisation by means of special equipment features and accessories. This means that the entire character of the vehicle can be adapted to the customer's individual taste: the customer can take full pleasure in assembling a machine just as he wants it – from a cool cruiser to an aggressive muscle bike.

Click to Go Bigger
We think BMW has the right idea with this customized hot rod racer, but calling it a Low Rider implies it's a cruisers for Hispanics and Harley riders. We think they'd be much better off calling it what it really is - a Naked Sportbike or TT Machine. Let's hope they do bring it out into production!
---

The original Ducati Streetfighter concept, and below the final production result.
New Ducati 1098 Streetfighter
November 1st - Here's the new 2009 Ducati Streetfighter which was released in full detail at the EICMA show on Mondy Nov 3rd. Based on the current 2007-2008 Ducati 1098 Superbike with its 160hp Testastretta 4-valve watercooled engine, but with output down slightly to 155hp because of its less efficient exhaust system, the Streetfighter design is similar to Aprila's popular Tuono model range which strips the company's Superbike model of its full bodywork and replaces the clip-ons with tall handlebars for a more controlled and comfortable sit-up riding postion.
The original Ducati Streetfighter concept, while above and below the final production result.
Pictured above is the original Streetfighter concept drawing which had a very Bomota-ish look and was very sexy with it's own unique frame, cast aluminum sub frame, and triangular shaped mufflers. The actual production Streetfighter, pictured below, was kept more cost effective, quicker and easier to build by employing the 1098 Superbike's original style fame and subframe. Ducati will offer its usual 2 versions: a 1098 Streetfighter Base Model and a 1098S Model with full Ohlin's front and rear suspension. Both the Streetfighter S model and the new 2009 1198cc Superbike also get the DTC Ducati Traction Control from the current R-model 1198cc Superbike.


The Streetfighter has things to like: The 1098 engine is the best engine Ducati has ever built. And now you get legendary Ducati Superbike handling in a comfortable sit-up design.
And it has things not to like: One disappointment for us is the Monster style side exhaust which cheapens the look of the bike and restricts power. We would have preferred the Superbike models' under the seat full exhaust system as shown on the concept bike (above) to maintain the heritage, looks and performance of where the streetfighter came from.
But the really big negative for us, the Streetfigher gets an even slower 25.6° steering head angle than the already too slow 24.5° steering head angle found on the regular Superbike Base and S-models. The stock Superbikes doesn't work well in most applications (only the 1098R Superbike model gets a frame where steering head can be turned in to a quicker 23.5° angle as used on the Ducati Corse race bikes). All other Ducati street bikes have a quick turning 24° sterring head including the Monsters, Hypermoto, Multistrada - so why does the Streetfighter get an even slower 25.6° steeringhead angle all its own?
Increasing the Streetfighter's steering head angle another 1.1° over the Base /S Superbikes also has the effect of increasing the Superbike's optimum wheelbase of 56.3 ins to an overly long 58.1 inches. The result is the streetfighter probably handles and turns like a truck, and not like a real quick and nimble "Streetfighter" should - disappointing. For comparison, the Triumph Speed Triple - one of the best naked superbikes, does have the industry standard quicker 23.5° steering angle with a short 56.2 inch wheelbase.
It seems the Streetfighter was designed for boulevard cruising and not spirited back road bashing. The real proof will be in riding the bike.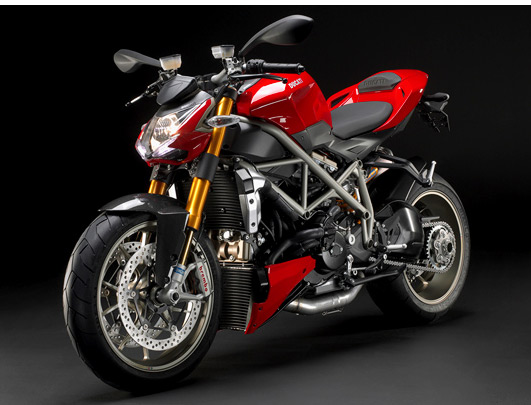 Ducati Streetfighter voted"Most Beautiful Bike of the Show"
Borgo Panigale (Bologna) 10 November 2008 - The Ducati Streetfighter is officially the best-looking bike at the 2008 Milan show. Voted by more than 20,000 enthusiasts taking part in a survey organised by Italian magazine Motociclismo, the award shows the Streetfighter to be an immediate knockout success.
The new, Bologna-made supernaked model claimed more than 25% of the votes followed by the Aprilia RSV4 Factory and the MV Agusta Brutale 1078RR.
The award ceremony took place on the official Motolive stage in the presence of General Manager of EICMA, Costantino Ruggero, while closing an intense week of exhibition and events during which 500,000 visitors had filled the halls of the Milan-Rho exhibition centre. This prize is confirmation of the great interest shown by visitors in the new Streetfighter, and further proof of how much energy and resources Ducati is dedicating to its continuous development of new products.
The new Ducati Streetfighter was the undisputed star of the Milan show. Stripped to the bare essentials, its combination of state-of-the-art race technology, exposed styling and cultured design has taken Ducati's big naked concept to the very top of the fighter food chain. The Ducati Streetfighter will be ripping-up asphalt from Spring 2009.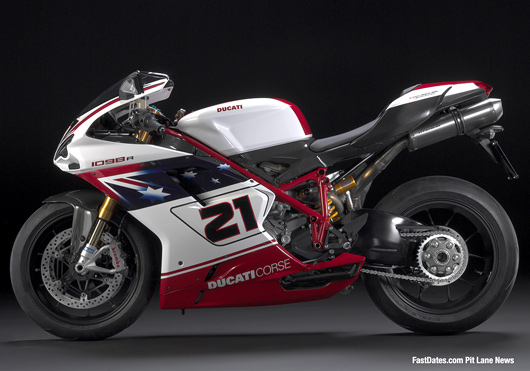 The 2009 Troy Bayliss Replica 1098R (actuasy 1198cc).

2009 Ducati Superbikes
Base and S models get the full 1198cc engine and 170hp
The current generation Ducati Superbike Base/S Models get upgraded for 2009 as expected with the larger 1198cc engine found in the current R Model, less the titanium rods and valves and hotter cam. Power bumps up from the 1098's already potent 160hp to 170hp with the 1198cc engine. Add on the optional Termigoni Full Race 58mm exhaust system and you've got a winning club racer. Ducati Performance now also offers an SBK Race Cam, Injector Trumpets and ECU Unit for the same power as Troy's World Championship winning bike. Our only disappointment is the too-slow fixed 24.5° steering head angle which makes the Base/S Superbikea too-slow a handler on the street and on the track.
The 1198cc R model Superbike for 2009 (above) gets the Troy Bayliss World Champion commerative paint scheme from Troy's final race at Algarve, Portugal. The only annoying thing is having to expain to everyone why your $40,000 R model gets the "1098R" identification on the fairing while all the lower priced 2009 Ducati Superbikes will now get your big 1198cc engine and have new "1198" idenification on their fairings. The commerative 2009 model R will be numbered in 500 editions and comes with a signed and numbered desk placard from Troy Baylis and Ducati CEO Gabriele Del Torchio. This is the only Ducati Superbike with an adjustable steering head angle so you can turn it infrom 24.5° to 23.5 degrees like the factory Ducati Corse bikes, with 23.5° found stock on all Japanese sportbikes so they turn easily.
For more go to Pit Lane News New BIkes: 2009 Ducati Models
Relax - the ultimate transporter for bike racers featuring an extended bed to actually hold bikes with the tailgate up, a motorized loading ramp and gear cupboard is just a concept, so far. Why didn't someonr put this into production 30 years ago?

Ducati Partners with Toyota to create the ultimate Track Day Sportbike Transporter
Cupertino, CA (11 November 2008) –Ducati North America and Toyota unveiled the ultimate transporter for motorcycle enthusiasts at SEMA last week – the 2009 Tundra Ducati Desmosedici transporter. This unique and exciting concept vehicle is tied thematically to the Ducati Desmosedici RR, the only street legal MotoGP bike ever produced, incorporating the signature Ducati red paint finish with white stripes.
"Toyota approached us for this project based on Ducati's world-championship racing record and our reputation for the best in technology and performance," said Michael Lock, CEO Ducati North America. "It is a partnership that gives Ducati some visibility to an enthusiast crowd that we otherwise don't normally reach."
The Tundra/Ducati transporter is built on a Tundra CrewMax, which engineers stretched the frame of to accommodate a 6.5-foot bed set-up with storage options for track day support. Additional features of the vehicle include major bed innovations such as flip up bedsides, a motorized loading ramp by Rampage, integrated tool and spares storage as well as popup solar panels for accessory power. The interior treatment by Fast Ed's Interiors combines high tech style with Italian flair.
---
Calendar Kitten Tiffany Toth (the blond at left) is featured in all the 2009 FastDates.com Calendars and appears nude in Members Corner.

Superbike to Remain as Premier Class
AMA Pro Racing announces final class structure
for 2009 Professional Roadracing Series
Daytona Beach, FL, Oct 24th - AMA Pro Racing announced today its class structure and weekend event package for the 2009 motorcycle road racing season. There was no mention of the series promotor Daytona Motorsports Group (DMG) in the press release, but the press release was issued from the DMG office at Daytona International Speedway by Roy Jansen, and not from the AMA headquarters in Ohio. It also appears the proposed and competing Motorcycle Industry Council's U.S. Superbike Championship is now stillborn and not moving forward. The AMA Press Release is as follows:
American Superbike will be the new premier class for AMA Pro Racing, and will showcase the traditional 1,000cc machines that competed in the former AMA Superbike class in the past. The new rules for the class are based on rules that were adopted by a committee comprised of the AMA staff, representatives of the various manufacturers, as well as experienced personnel from the American road racing infrastructure. Much of the new class structure has been architected with the participation and counsel of the major motorcycle manufacturers.

The class will adopt a spec tire and spec fuel and features changes that were made as a means to promote parity and to address the ever-escalating costs of competing in professional motorsports programs. American Superbike will compete in two feature races of 50 miles each at most events.

Also featured at all AMA Pro Racing weekends will be a new middleweight class to be known as Daytona SportBike. This class has been designed to include a broad range of competition equipment that formerly competed in AMA Supersport and AMA Formula Xtreme, as well as two- and three-cylinder machines not normally featured in AMA Professional events. This class will make its competition debut in the 2009 Daytona 200 By Honda, America's most prestigious motorcycle event. The green flag will drop on the field for the first time under the lights at Daytona International Speedway on Friday, March 6.

AMA Pro Racing will include a third class, newly created for 2009, known as SuperSport. This category is designed as an entry-level class for professionally licensed riders aged 16-21, competing on 600cc production motorcycles with minimal modifications. Riders will be limited to three years of competition in the new class. SuperSport competition will provide young riders an affordable opportunity to hone their skills at AMA National events and create a clear path to advance to the higher levels of professional road racing.

Many 2009 race weekends will also include the popular Red Bull AMA U.S. Rookies Cup. This class showcases future road racing stars aged 14-16 that have been selected for the Series through Red Bull's national competition program.

In addition, the SunTrust MOTO-ST Series is being revamped to include 600cc four-cylinder machines. The structure will go from three classes to two (GT1 and GT2) and will compete at select events, concluding with the 8 Hours At Daytona during Biketoberfest. The revamped program will be renamed SunTrust MOTO-GT.

AMA Pro Racing will review the specific lineup for each event weekend with the event promoters, who will announce their own weekend event schedules.

"The class structure we are announcing today bears little resemblance to that which we proposed several months ago, however I believe it will accomplish our goals of increased safety, parity and cost containment," said Roger Edmondson, President of AMA Pro Racing. "The program we have worked out with input from the industry will provide for participation by a wide variety of brands, and should provide a showcase for the best riders in American racing, with the added benefit of running at the best venues in the United States. We were fortunate to have the assistance of many stakeholders in the creation of the program, including the Motorcycle Industry Council (MIC)."

AMA Pro Racing has already released a 12-event schedule for 2009. In addition to its traditional events, pending safety committee input, American Superbikes and the AMA Pro Racing Program will return July 31-August 2 to Heartland Park in Topeka, Kansas, for the first time in several years, and make their first visit to New Jersey Motorsports Park in Millville, N.J., September 4-6.

The class rules are posted on the internet at www.amasuperbike.com.
---
2008/2009 International Motorcycle Show Schedule
Here's your once-a-year chance to see and sadde test all the new 2009 production bikes from their American distributors in one place at one time. The 28th Annual Cycle World International Motorcycle Show tour for 2008/2009 will be hitting a majot city near your starting this month. Check it out! For more informationj go to www.MotorcycleShows.com
Phoenix, AZ
Oct. 31 - Nov. 2, 2008

Dallas, TX
Nov. 14-16, 2008

Houston, TX
Nov. 21-23, 2008

Long Beach, CA
Dec. 5-7, 2008

Seattle, WA
Dec. 12-14, 2008

San Mateo, CA
Dec. 19-21, 2008

Novi, MI
Jan. 2-4, 2009

Washington, DC
Jan. 9-11, 2009

New York, NY
Jan. 16-18, 2009

Cleveland, OH
Jan. 30 - Feb. 1, 2009

Chicago, IL
Feb. 6-8, 2009

Minneapolis, MN
Feb. 13-15, 2009

Greenville, SC
Feb. 20-22, 2009
---
Beautiful Tamara Wasson on location at the classic Texaco service station in Hollywood, California, with Kevin Schwantz's 1994 GP World Championship Suzuki RG500 in the photo featured on the cover of the 1996 Fast Dates Calendar.
First Time Ever! FastDates.com Calendar Images Available for Sale!
Photo Prints, Posters, Canvas Wall Murals
Now, for the first time you can have my favorite, most memorable FastDates.com Calendar photos reproduced to museum qualty standards for your home, garage, office or store, thanks to our new partnership with one of America's premier online photo labs. Choose from photo prints on quality photo paper, to huge poster and mural size Giclee' photo prints on archival rag paper or canvas mounted to wooden frames or display boxes.
Now you can enjoy my best photos of the the world's finest motorcycles with beautiful models! - Jim Gianatsis
Historical! This incredible career ending photo above of Troy Bayliss in his special commerative Ducati 2008 World Championship winning livery in action blazing titanium sparks off his boot slider at the final 2008 Algarve, Portugal World Superbike round is available as a Photo Print, huge Wall Poster or Canvas Mural in
FastDates.com Calendar Photos.
---
MotoGP rider Shinya Nikano will join Max Biaggi on the new Aprilia 2009 World Superbike team aboard the new RSV4
2009 SBK World Superbike Team & Rider LineUps
The 2009 World Superbike Team / Rider LineUps are shaping up as follows:
Look for an exciting jammed packed 40 Rider grid for the first time ever!
BMW Factory: Troy Corser, Ruben Xaus
Ducati Xerox Corse: Noriyuki Haga, Michel Fabrizio
Boulder Ducati: Jake Zemke?
RG Ducati: Regis Laconi and - Fonsi Nieto, Luca Scassa, Ben Bostrom.Lorenzo Lanzi?
Ten Kate Hannspree Honda: Carlos Checa, Ryuichi Kiyonari, Jonathan Rea - World Superbike
Andrew Pitt and Kenan Sofuoglu - World 600cc Supersport
Althea Hannspree Honda: Tommy Hill
Alto Evoution Honda: Gregorio Lavilla
HM Plant Honda:
Sterilgarda Alex Polita Ducati: Shane Byrne (2008 British Superbike Champion), Alessadro Polita
Guandalini Team: Jakub Smrz,
Stiggy Motorsports Honda: Leon Haslam, Robbie Rolfo
DFX HOnda: Karl Muggeridge, Regis laconi or Luca Scassa
Paul Bird Motorsports / Kawasaki Europe Factory: Makoto Tamada, Broc Parcs
PSG-1 Racing: Shinya Nakano?
Aprilia RS4 Factory Team: Max Biaggi, Shinya Nakano
Suzuki Alstare: Max Neukircher, Yukio Kagayama
Yamaha Motor Italia: Tom Sykes, Ben Spies (2008 American Superbike Champion)
Yamaha Team France YZF: Unnamed Japanese rider, Regis Laconi, Ben Bostrom?
GMT 94 Team: David Checa, Regis Laconi?
---



Marisa Miller 2009 Calendar Click to Order!

Sex Sells! Sports Illustrated Supermodel Marissa Miller shoots Pinup poster for Harley-Davidson


America's hottest swimsuit model, Califonrnia girl Marissa Miller who has been featured in recent years in the famed Sports Illustated Swimsuit Calendars and Videos, as wel as the Victoria's Secret Lingerie Catalog, recently did a shoot with Harley-Davidson to promote their newly revised V-Rod. Using a known. Using a model endorsement is a big turnaround for Harley who discontinued using a Miss Harley-Davidson spokesmodel to promote their bikes at consumer events back in 2002, their last spokesmodel being our own FastDates.com Calendar Kitten Rockin' Robin Cunningham.
Click on the cover at left to order Marisa's 2009 Calendar
CLICK ABOVE TO GO BIGGER: Turning a Sow's Ear into a Silk Purse? You can get a copy of Marissa's V-Rod Poster at your local Harley-Davidson dealer. It's sure way for Harley to increase dealer floor traffic during these tough economic times as they resort to sex to help sell the V-Rod. We found running as a 2-page ad spread in the December issue of Road & Track magazine as H-D looks for more buyers outside the motorcycle industry. See more at H-D/MUSCLE
We'd like to see a little more of Malissa, though. And ordering her sexy new 2009 Malissa Miller Calendar (above) featuring many almost nude photos is the best way to do that!
---
Taylor Swift, Def Leppard team up on CMT's Crossroads
Taylor Swift, Def Leppard team up for CMT 'Crossroads'
Introduction: One of the best music programs on TV these days is 'Crossroads' on the Country Music Channel (CMT) which pairs up in performance a top contemportary country/pop singer with another top singer or group from outside their genre. Our favorite Crossroads Show from this past summer brought together beautiful country/pop star LeAnn Rimes with blues/soul singer Josh Stone as they sang togther some of their greatest hits in incredible soul filledhour show laced with their causual discussions about the songs and their lives.
This week on CMT's Crossroads another of our favorite girl singers (Chicks Who Kick Ass!), 19 year old Taylor Swift, the hottest solo artist on the muisc scene today with 3.5 million copies of her debut CD "Taylor Swift" having sold in the past 18 months, chose to team up with her favorite rock band from the 1970's before she was even born - Def Leopard! It is really incredibe to see and hear how two entirelly different types of music, a conutry pop teen singing broken hearted lve songs, can blend so well with heavy metal rockers. Hopefully you can tune into Crossroads this month to check it out.
Meanwhile, Taylor's 2nd all new self written CD "Fearless" is released this week, featuing the new hit "Love Song". If you aren't a Tayor Swift fan yet, you need to given it a listen and you soon will be.
By JOHN GEROME AP Entertainment Writer
NASHVILLE, Tenn. November 6, 2008 (AP) - A year ago, when the guys in Def Leppard heard that Taylor Swift wanted to do an episode of the Country Music Television show "Crossroads" with them, they had just one question: Who's Taylor Swift?
"There's always a first time when you discover a band, whether it's the Beatles or Taylor Swift," Def Leppard singer Joe Elliott said. "So we Googled her and iTuned her and listened to it all and said 'Wow.' And you look at how many records she's selling and how lovely and pretty she is and how exciting it is to be at that point in your career, because we were there once — before you were born," he added glancing over at the 18-year-old Swift at a recent press conference.
Swift didn't have to Google the British rock band to find out about them. Her mom is a big fan. "Before she met my dad she listened to them and all through while she was pregnant with me and when I was a little kid. It's just so cool to have that — my favorite songs are the same as my mom's favorite songs."
She said the band's hits like "Photograph" and "Pour Some Sugar on Me" were a blast to sing."It fits really well," she said. "The harmonies that they do on their songs are perfect for my range.
"There's a line in the song When Love & Hate Collide, the first line, and it says 'You could have a change of heart, if you would only change your mind.' I've always been obsessed with that line and the melody of it, and I get to sing that line, and I'm so excited," said Swift, whose self-titled debut album has sold 3 million copies with hits such as Our Song and Teardrops on My Guitar.

Her second album, Fearless, released on Tuesday Nov 11th. The first single, Love Story, is No. 2 on the Billboard country chart (and No. 16 on the Billboard Hot 100).

This is Def Leppard's second collaboration with a country star this year. They teamed with Tim McGraw on the song Nine Lives from their latest album, Songs from the Sparkle Lounge. "Country is a state of mind rather than a place, I think," Elliott, 49, said in his thick English accent.
The show, a popular series on CMT that pairs country artists with pop and rock acts, first began airing on Friday Nov 7th and will repeat many times thereafter.
Click to Listen & Buy It Now

Taylor Swift


her first self written freshman ablum released in 2006 at just 16 years old with every song a hit, the ablum has sold 3.5 million copies to date.



Click to Listen & Buy It Now

Taylor Swift

-


Fearless


her second self written ablum released Nov 2008 with the already hit song 'Love Story" and 2 muic videos.

Taylor Swift - Special Edition CD and DVD


featuring on the music CD the origional 11 songs from Taylor's initial albulm release, plus 3 all-new songs

Taylor Swift - Sounds of the Season CD


Every top music star releases a Christmas ablum at some point in their career, Taylor releases hers at jst 17-years old.
---
---
There's more! Go to Pit Lane News Previous Page
Also Visit: Fast Dates Calendar News • Iron & Lace Calendar News
Calendar Girl News • Meet the Models
Calendar Kittens, The Paddock Garage, Screensavers, Iron & Lace Garage

Many of our Calendar Kittens can also be seen at Playboy's website...


BikerKiss.com - the largest biker personals site!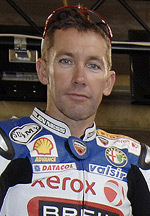 Troy Bayliss Interview
10 Questions for the 3-Time World Supebike Champion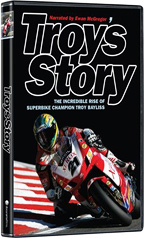 Troy's Story
The story of now 3-Time World Superbike Champion Troy Bayliss narrated by Ewan McGreggor
---


World Premier!
2009 FastDates.com Calendars
More 2009 Pin Up Model
& Motorcycle Calendars...

---
Yamaha USA announces 2009 AMA Superbike Team with Ben Bostrom
& Josh Hayes
Nov 14th- Yamaha's 2009 Factory Road Race team includes returning riders Ben Bostrom and Josh Herrin, who are joined by new members Josh Hayes and Tommy Aquino.
Last season saw us continue our established tradition of racing and success by winning the 2008 AMA Supersport Championship with rider Ben Bostrom and the Graves Motorsports prepared YZF-R6. So what better way to start 2009 than by granting Ben's wish to compete on the all new YZF-R1 in the AMA American Superbike class!
For 2009 Ben Bostrom will join the Yamaha Factory Racing effort in the American Superbike class on the all new cross plane crankshaft YZF-R1. Ben is a past AMA Superbike Champion and returns to the class after a re-birth and break out season in 2008 which saw him win six races on the way to the Supersport title. In addition to American Superbike, Ben will also compete in selected Daytona Sportbike races this season. Assisting Ben on the Superbike will be crew chief Jefferson Burks and race technicians Tony Romo and Seamus Taafe.
Joining Ben on the YZF-R1 is Formula Extreme Champion Josh Hayes. Josh brings a wealth of experience to the American Superbike class and was one of the few riders who challenged Ben last year in the Supersport Championship battle. Assisting Josh on the Superbike will be crew chief Jim Roach and race technicians Steve Rounds and Chris Roman.
Race Team Manager Tom Halverson will also serve as technical director for the team. Vittorio Bolognesi will handle engine management and data acquisition and Jun Suganuma will return to the road race team as suspension technician. Jeff Myers will continue in his role as engine builder.
Pat Muras and Mike Crawford will handle all aspects of hospitality, transportation of the race team bikes and equipment.
Look for Ben and Josh to make their American Superbike debut on the all new YZF-R1 at the AMA season opener in Daytona in March.


Competing in the AMA Daytona Sportbike Championship will be third year professional Josh Herrin aboard the Graves Motorsports prepared YZF-R6, and Tommy Aquino, the 2008 AMA Road Race Rookie of the Year.
The 2009 Ducati apparel line to be unveiled at dealers nationwide
Cupertino, CA (November 10th, 2008) - Ducati North America announces today that the 2009 line of fashion, technical, and lifestyle clothing will be unveiled at select dealers November 14th; in an evening of style and celebration.
The 2009 Ducati apparel line promises to be the Italian firm's most innovative yet. Designed by several boutique Italian fashionistas; it will enter the US market with a bang on Friday the 14th. Twenty eight dealers nationwide will be putting on a full runway gala; each with their own twist of creativity.
"The 2009 line is Ducati's most cutting edge yet, and it will steal the show on runways nationwide. Ducati is an icon that embraces Italian design, and the fashion weekend will bring out the new apparel in style." – George Colvin, Ducati Apparel Manager.
In addition to seeing the new Ducati apparel, guests can check out the latest 2008 and 2009 Ducati motorcycles including the newly announced 1198 Superbike after its debut Friday. As Ducatisti prepare for the arrival of the new 2009 models, Ducati's Fashion Night will highlight the new apparel needed to ride in style.
If you are looking for new Ducati gear or simply appreciate fine Italian design, you don't want to miss this event.
For more information including locations and images, please visit www.ducatiusa.com, or contact a participating Ducati dealer.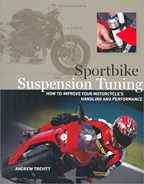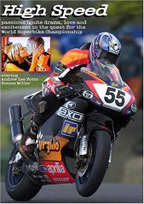 High Speed - the Movie
The best motorcyce racing movie ever made! Filmed on location at World Superbike, this an exciting romantic drama staring beautiful actress Sienna Miller.
---
AMA Pro Racing Now Open For Business at New Corporate Headquarters Facility in Daytona Beach
New Headquarters Houses Racing, Business, Commercial Operations and More

DAYTONA BEACH, Fla. (November 14, 2008) - AMA Pro Racing recently established a new corporate headquarters operation in a 4,800 square foot facility in Daytona Beach which now houses all the organization's competition, business, administrative and commercial operations.

Located at 735 Fentress Blvd., not far from Daytona International Speedway and the corporate campus that is home to NASCAR, International Speedway Corporation (ISC) and Grand-Am, AMA Pro Racing's new headquarters is now open for business. The main office telephone number is (386) 492-1014 and the complete address follows at the end of this news release.

"Daytona International Speedway and this area are known as the 'World Center of Racing' and considering that and the close association with some of our corporate cousins that are located nearby, it made perfect sense to set up AMA Pro Racing's new headquarters in Daytona Beach," said AMA Pro Racing President Roger Edmondson.

Edmondson and his executive management team will all have offices at the new headquarters which will also be home to the competition, logistics, marketing, communications and licensing and registration departments and their related staff. The Fentress property will also house all of AMA Pro Racing's support trucks and the various equipment required to keep the organization on the road and in operation at racing events.

The complete address, telephone and FAX numbers and primary email address follow:

AMA Pro Racing
735 Fentress Blvd.
Daytona Beach, FL 32117
P: (386) 492-1014
F: (386) 274-2335
AMA Pro Racing is the premier professional motorcycle racing organization in North America, operating a full schedule of events and championships for a variety of motorcycle disciplines. From its Daytona Beach headquarters, the organization operates and manages AMA Pro Road Racing, which includes American SuperBike, Daytona SportBike, SuperSport, SunTrust MOTO-GT and the Red Bull AMA U.S. Rookies Cup in addition to the AMA Flat Track Championship. Learn more about AMA Pro Racing at www.amaproracing.com.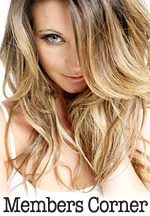 Members Corner
Hot Bikes, Sexy Kittens
Get Your Exclusive Grid Pass
aslo includes....
---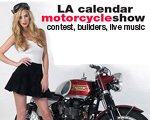 Complete Coverage!
2008 LA Calendar Motorcycle Show & Calendar Girl Music
Festival Weekend!
$86,000 Bike Building Championship
World Record Dyno Shootout!
Calendar Girl Music Festival
---
DUCATI PRESENTS ITS NEW 2009 MODEL RANGE
Rho (Milan), 3 November 2008 – A real, live runway, as those used during the Milan fashion week, set the scene for the entrance of the 2009 new additions in the Bologna manufacturer's range. These dream bikes are the result of Italian genius and creativity and will capture the attention of everyone visiting EICMA 2008, Milan's international motorcycle show being held at the city's international exhibition centre in Rho, from 4 to 9 November. From here they will go on to setting new standards as they arrive on the international market.
A press conference brimming with information, technical details and new unveilings was held prior to the official opening of the show. Gabriele Del Torchio, CEO of Ducati Motor Holding, met members of the international press and presented the amazing sporting and sales achievements that the Bologna company has recently recorded, as evidence of the Italian manufacturer's strength and performance.
Before the 2009 models were let loose, the press was also shown the new Ducati logo, an evolution of the historic brand name, which now includes a new red shield featuring a new graphic symbol, alongside the classic Ducati script. This replaces the previous, celebrated, stylised letter 'D' and makes this motorcycling logo even more eye-catching and unique in its representation of passion, competition and performance.
"Confidence and passion are the two key words for the coming year. – said Mr Del Torchio as he opened the conference – These words are directly inspired by the results we have achieved in 2008, during which we have continued to grow, despite the shrinking markets, to the extent that our sales have increased by 25% in just two years. Our confidence and passion come from having identified a series of strategic activities that we at Ducati are working on both internally and externally, in order to offer our customers all around the world increasingly innovative, reliable and distinctive products, which are guaranteed to make their dreams come true. We are convinced that by working in this direction, as we have underlined in our company mission, we can generate a positive future for our shareholders and our customers, as ambassadors of Italian products adding prestige to our worldwide standing.
The amazing new products that we have brought to EICMA 2008 represent the fruit of our technological research and development, which Ducati expresses through its updated range, confirming how much this company is focused on the product as well as supporting and sustaining our sales targets for the next few years."
Claudio Domenicali, General Product Manager of Ducati Motor Holding, introduced the major and eagerly awaited new Ducati products for 2009. The motorcycles made their entrance on the runway ridden by four of Ducati Corse factory racers and testers: Niccolò Canepa (Monster 1100), Michel Fabrizio (1198), Vittoriano Guareschi (Streetfighter) and the newly crowned World Superbike Champion, Troy Bayliss (1098 R Bayliss). It was a truly impressive, spectacular presentation that made the occasion even more thrilling.
The real star of the event was the new Ducati Streetfighter, which is already among the top contenders for the title "best bike of the show".
Stripped to the bare essentials, its combination of state-of-the-art race technology, exposed styling and cultured design takes Ducati's big naked concept to the very top of the fighter food chain.
With 155hp of awesome Ducati L-Twin muscle harnessed in a stripped-down, super-light bike that packs more punch for its weight than any other contender, this fighter is gloves-off and ready for action.
Whether laying down the miles on open roads or ripping up the urban asphalt, no other bike in town will roll with the same stylish fire-power.
This ultimate naked will be ripping-up the asphalt from Spring 2009.
Ducati Streetfighter is also available in a "S" version equipped with Öhlins suspension, lightweight forged Marchesini wheels, carbon fibre parts and a street-going Ducati Traction Control.
For 2009, the Ducati Superbike family has two major new additions, both made absolutely special by their engine size as well as equipment and components – these are two bikes that are sure to carry on and increase the success achieved with the celebrated 1098.
The new DUCATI 1198, while maintaining the same look as the previous 1098, is in fact a totally new bike. The 1198, which produces a powerful 170hp (125kW) from its new Testastretta Evoluzione engine, and has a dry weight of just 171kg (377lb), incorporates all of the World Superbike technology derived directly from the 2008 World Championship winning race bike of Troy Bayliss.
The Ducati Data Analysis, supplied as standard equipment on the 1198 S model, enables the retrieval and analysis of data collected from a track session or road trip. The innovative road-going Ducati Traction Control (DTC) system monitors front and rear wheel speeds to detect rear wheel-spin under acceleration and electronically reduces engine power to restore traction. DTC, which offers a choice of eight settings, provides a considerable increase in safety during mid-corner acceleration.
EICMA is also the first major opportunity to celebrate the great sporting results Ducati has achieved in 2008. Second place in the MotoGP series and Superbike World Championship titles, both for riders' and manufacturers', thanks to the victory of Troy Bayliss - in the debut year of the 1098 F08.
After his resounding victory, Troy announced his retirement from motorcycle racing and Ducati decided to celebrate his career by producing the limited edition '1098 R Bayliss', a worthy conclusion to a career during which he won three World Championship titles aboard three different generations of Ducati Superbikes.
Ducati add the new Monster 1100 and 1100 S to the 2009 range, both icons of Italian excellence. Dedicated to those who want to make the ultimate expression, this jewel of style and performance is powered by the charismatic two-valve 1100cc Desmodromic twin-cylinder engine, famous the world over for its legendary torque and acceleration.
The 2009 range is completed by the new pearl white colour for the Hypermotard 1100 and Multistrada 1100 S and the new black with white stripe livery version of the GT 1000, available also in a special Touring version.
In addition, Ducati presents many new accessories, special components and a new collection of Ducati clothing.
BRIDEWELL IMPRESSES ON YAMAHA TEST
Michael Schumacher also Tests at Portimao
Nove 5th - Following on from a battling World Superbike debut at Portimao last weekend, Tommy Bridewell was invited to test for the Yamaha Lorenzini by Leoni team which he did at the Portuguese circuit today and as a result put in an impressive performance.
Using the Yamaha R1 ridden in this year's Superstock FIM 1000 Cup by Italian Michele Magnoni, the 20-year-old from Devizes was instantly on the pace and consistently lapping faster than team-mate Michele Pirro, who finished fifth in the 2008 Championship.
Sharing the track with a number of World Superbike teams, Bridewell unofficially lapped at a similar time to the DF Racing Hondas of Regis Laconi and Lorenzo Lanzi to top the unofficial Superstock 1000 time sheets after his 22 laps around the 4.6km track.
Speaking afterwards, Bridewell commented: "The bike is very good and I'm pleased with the way the test went. We were packing up to go home on Sunday night when they came over to the motorhome and asked if I would like to stay on and test and I'm glad I did as this hasn't done me any harm. The team have made noises about wanting me to race for them next season and I'd be very interested in talking with them as the bike and the team are capable of winning the title so we'll see what comes of it. But right now, I have to talk with my personal sponsors and to see what they want to happen as well as considering a number of other possible options for 2009."
As well as the likes of Shane Byrne, Max Biaggi, Ben Spies and Tom Sykes, Bridewell was sharing the track with none other than multiple Formula One World Champion Michael Schumacher who was putting in some fast laps on his own superbike.
Yamaha and Fiat to continue together for two more years
News Gerno di Lesmo, Italy 04/11/2008 - Yamaha Motor Co., Ltd and Fiat Automobiles Spa have concluded an agreement to continue their partnership for a further two years.
The agreement will see Fiat continue as the title sponsor of Yamaha's Factory MotoGP Team, which will continue to be known as the Fiat Yamaha Team, for 2009 and 2010.
Fiat joined Yamaha at the start of 2007 and their partnership has been a successful one with 14 grand prix wins to date, culminating in the capture of the 2008 Rider, Team and Manufacturer titles. 2009 will see the same team with Valentino Rossi and Jorge Lorenzo contesting the championship for the Fiat Yamaha Team.
"I heartily welcome the extension of the agreement with Fiat as title sponsor of our MotoGP Factory Team for another two years" said Masao Furusawa, Executive Officer Engineering Operations of Yamaha Motor Co., Ltd. "We will be working to continue the great partnership that resulted in the Fiat Yamaha Team winning the triple crown in 2008".
Lin Jarvis, Managing Director of Yamaha Motor Racing Srl, commented, "We are delighted to be continuing our partnership with Fiat for a further two years. It remains a very interesting mix for an Italian car manufacturer to be partner of a Japanese motorcycle manufacturer in the world's premier motorcycle racing series.
"After a tough first season in 2007 we were really happy to win the triple crown titles this year for Yamaha and for Fiat.
"Fiat's decision to continue for a further two years is a sign of confidence in our activities and a strong confirmation of the value of being involved in the MotoGP championship. Our target for the future is clear: we want to continue with our winning ways and provide even more excitement for the fans of the Fiat Yamaha Team".