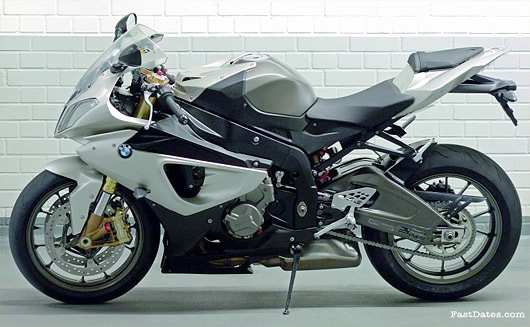 Click to go BIG
Price to target Japanese Sportbikes
BMW S 1000RR Superbike Enters Production
Jan 5th, Berlin, DM - It wasn't susposed to go into production until the end of this year, but now we've got this picture of the new BMW S 1000RR Superbike which has just now entered production now, with delivery to begin in Europe in early summer (May - June). New bikes are rolling off the assembly line in Berlin as you read this. The bike is susposed to have a four-mode ABS/traction-control system. Traction control is apparently similar to the racebike's. Weight is a claimed 407 pounds dry, and expect around 160-180 rear-wheel hp from the compact 999cc in-line 4-cylisnder motor. Small, light Formula One-derived cam followers allow high rpm and high power output.
Another big suprise for the new BMW Superbike is the price. It won't be priced in HP2 territority, or up there with with Ducati and MV Agusta, but rather within $1000 of the Japanese competition. Can they do it? A look at the production bikes does reveal a few cost saving measures like the full-floater front brake rotors which appear to bolt directly to the front wheel without carriers, like a Ducati Multistrada. Both wheels also appear to be lightweight castings, rather than the forged race wheels find on the higher spec Italian bikes. Other components like the steel rear subframe also look fairly heavy. In current form this is a nice street bike, but not a competive weekend racer. We will have to wait for next year if a higher-spec track version is made available.
The bike is available for pre-order in Europe right now for early-summer delivery. The USA pricing nor a press kit haven't been released yet, but in Germany the bike will retail for 15,150 Euros. That's about $19,700, but that price includes the 19% German sales tax. By comparison, the 2009 Yamaha YZF R-1 sells for 14,895 Euros in that same market. So the new Beemer Superbike in Germany is priced within $400 of thr Yamaha. Add in shipping to the USA and the price difference could increase to perhaps $1,000 more, although the US Dollar is becoming stronger under current economic conditions.
Click to go BIG

---
2009 MotoGP World Championship

Casey Tops MotoGP Pre Season Test at Sepang
with New Ducati GP09 Bike and Injured Wrist
Sepang, Indonesia, Feb 5-6th - Both Casey Stoner and Nicky Hayden improved their performance on what proved to be a more demanding second day of testing at Sepang than either of them had expected. Stoner, still recovering from the effects of a wrist injury and operation, can still only ride as for a few laps at a time and he is not able to push himself after a three month absence. Hayden made an encouraging start to the day but then struggled to find the next step forward with the set-up and it was only towards the end of the session, when he went back towards his initial settings, that he felt comfortable again.
With the threat of rain looming but holding off for today, both riders are hoping for a dry final day tomorrow as they look to make some last-minute improvements before the end of the test.
Casey Stoner (Ducati Marlboro Team), fastest lap 2'01.483 (29 laps) - "The wrist is giving me a lot of problems and I can't manage more than two or three laps at a time, so it's difficult to work on set-up because I'm having to break off too often. We've still managed to do some work on improving the feeling on the GP9, with some changes to the rear set-up that have improved the bike in the area we were suffering the most. Now it is much easier to ride. I still can't ride how I want though and we really need to string a run of consistent laps together, although I know that if I can get a little closer to 100% fitness that problem will be resolved. Hopefully the wrist will feel a bit better tomorrow so that I can try and do a longer run and confirm the positive feedback we've had from the bike today."
Valentino Rossi enjoys day two at Sepang (Fiat Yamaha) Best Lap 2'01.555 - Focusing on the electronics of his new M1 and enjoying some friendly competitiveness with his old friend Loris Capirossi in testing at Sepang, Valentino Rossi was in a typically good mood at the end of Friday's session.
Despite the nagging pain caused by the stitches in his left hand and foot – a result of his domestic mishap earlier this week in Italy – Valentino Rossi enjoyed Friday's testing session in Malaysia, finishing third on the timesheet just behind Casey Stoner and Loris Capirossi.

Working hard on the continual adaptation of his 2009 prototype M1 the MotoGP World Champion tested a new electronic setting to assist with acceleration and was able to produce a best time of 2'01.626, inside the existing lap record and just 0.143s off pace-setter Stoner's Friday best.

At the end of his 40-lap workout Rossi explained, "Today we tested some new electronic solutions in order to allow me to open the throttle earlier and they were not bad at all, but we still need to work to improve it even more. This afternoon the stitches hurt me a bit, but my pace was still very good so I am happy."

Having raced around the 5.542km Sepang circuit with his compatriot and friend Capirossi late in the session, the Fiat Yamaha star joked, "At the end of the day I had some fun with Loris; we did a couple of laps together and I think that he enjoyed it a lot, because he beat me! I had fun, a lot of fun; it was like the good old times!"

Further detailing the thinking behind his work schedule the 29 year-old added, "I did not do the long run; I will do it tomorrow if my physical condition allows it. I may have to do it in two parts, so that it won't put too much stress on my stitches. It will be interesting to do the long run with the new tyres, but I am not expecting it to be so much slower than last year."

Nicky Hayden (Ducati Marlboro Team), fastest lap 2'03.034 (58 laps) - "We made a big improvement immediately this morning on used tyres and I was able knock a second off my best time from yesterday. We struggled a bit in the afternoon, though, and didn't manage to improve any further. I can't push it on the harder compound tyre because it makes the rear move around so much more and the bike becomes unstable. At the end of the session we made a little change that improved the situation and I was able to get back onto my better lap times. The Bridgestones are really consistent and that makes our job a lot easier. Today I did 35 laps on the same front tyre without any problems! We know and I know that there is a lot of work to be done. Everything is still very new to me – the engine characteristics, the chassis and the tyres, as well as the way the team works together. Obviously it's not easy to put all that together straight away. We're working hard though and the improvements will come."
Sepang Circuit Records
Circuit Record: Casey Stoner (Ducati, 2007) 2'02.108
Best pole: Valentino Rossi (Yamaha, 2006) 2'00.605

Unofficial lap times Friday 06/02/2009
1. Casey STONER (Ducati) 2'01.483 (29 laps)
2. Loris CAPIROSSI (Suzuki) 2'01.555 (45)
3. Valentino ROSSI (Yamaha) 2'01.626 (40)
4. Dani PEDROSA (Honda) 2'01.860 (51)
5. Chris VERMEULEN (Suzuki) 2'02.086 (52)
6. Toni ELIAS (Honda) 2'02.232 (51)
7. Colin EDWARDS (Yamaha) 2'02.241 (37)

8. Andrea DOVIZIOSO (Honda) 2'02.434 (44)
9. Nicky HAYDEN (Ducati) 2'03.034 (58)
10. Jorge LORENZO (Yamaha) 2'03.056 (51)
11. Sete GIBERNAU (Ducati) 2'03.308 (40)
12. Alex DE ANGELIS (Honda) 2'03.518 (40)
13. Mika KALLIO (Ducati) 2'03.774 (55)
14. Niccolo CANEPA (Ducati) 2'04.021 (45)
15. Yamaha Tester (Yamaha) 2'04.312 (36)
16. Yuki TAKAHASHI (Honda) 2'04.332 (65)
17. Randy DE PUNIET (Honda) 2'04.507 (48)
18. Yamaha Tester (Yamaha) 2'04.536 (50)
19. James TOSELAND (Yamaha) 2'04.597 (36)
---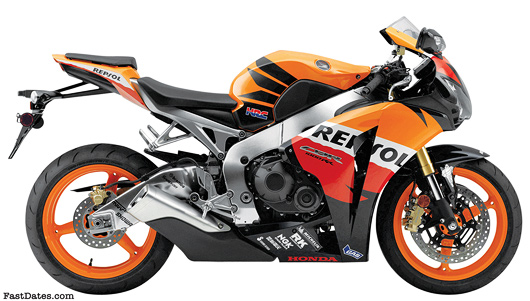 Updates in 2009 Honda CBR1000 RR and CBR600 RR models
There's no all-new generation changes for the Honda CBR sportbike lineup in 2009 what with the CBR1000RR having received an all-new generation change in 2008, and the CBR600RR having received it's last all-new generation change in 2007. But the '09 CBR600R does receive some significant engine and bodywork changes for 2009 to keep it up to date with the competition.
American Honda claims 2009 model CBR1000RR is "...the lightest, most compact and best performing motorcycle in its class, making it the standard against which all other literbikes are measured." And for 2009, both the CBR1000RR and CBR600RR are available with Honda's optional high-tech electronically controlled Combined ABS for "the ultimate in sportbike braking performance."
But the current CBR1000 is already looking a little long in the tooth after just one year with the release of Suzuki's all-new new generation GSXR1000 for 2009. And we'd think a few other sportbike manufacturers, most notably Suzuki and Ducati, might take exception to Honda's claim their CBR1000 is the lightest bike when its measured wet at 439 lb. / 462 lb. w/ABS, when the Ducat 1098R weighs 422 lbs. with a full tank of fuel. And should you opt for the new ABS system that adds 23 more pounds to the production bikes' already ponderous bulk? Here's the details of Honda new ABS System....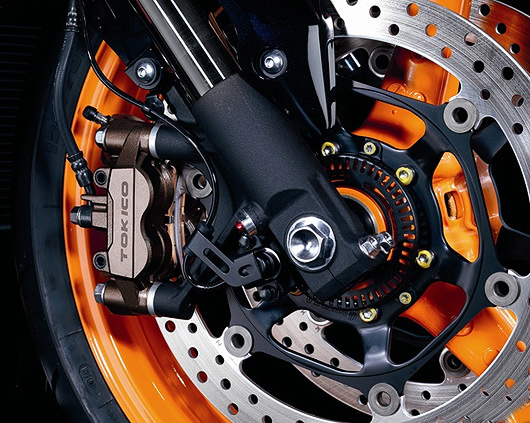 Honda's News Combined ABS (Anti-Lock Braking System)
Combined ABS is a brand-new Anti-lock Braking System (ABS) that provides an elevated level of performance suited specifically to supersport riding conditions as well as day-to-day street use. Combined ABS is offered as an optional configuration on Honda's CBR600RR and CBR1000RR for the 2009 model year.
Honda's Combined ABS represents the first use in a streetbike of a braking system that incorporates an Electronic Control Module (ECM) to manage the system and provide braking force distribution to both wheels. This ensures precise and predictable brake operation under a variety of riding conditions.
For each wheel, Combined ABS incorporates two components, an electric power unit (EPU) and a valve unit. Within each valve unit a stroke simulator replicates braking application pressure, electronic sensors detect rider input pressure on the brake lever/pedal and feed the data to the ECM. The ECM interprets the signals and sends activation commands to the front and rear EPUs. Within each EPU, a motorized gear-driven ball screw applies pressure against a piston to produce hydraulic braking pressure that is transferred to the respective wheel.
In ABS mode, the EPU react rapidly to commands from the ECM to decrease/increase braking pressure at the threshold of wheel lockup. Operation is seamless--virtually undetectable because the ECM is capable of hundreds of calculations and commands every second, and it continuously adjusts the magnitude and distribution of hydraulic pressure to each wheel. Since the pressure control valves are eliminated, the system is both simpler and lighter.
Honda's ABS System is really nothing new, it's been on most cars now for over a decade, and it has been on BMW's popular sport and touring bikes for a number of years. We've ridden BMWs with their ABS system and it is excellent and works great in streetbike applications for stopping quickly without locking up the wheels.If you are not a skilled rider, using the CBT for normal commuting in traffic, or in bad weather conditions, then by all means get it with the bike. But then, this is a hard core streetbike and why are you even using it for commuting in traffic.
What ABS is not, is traction control. Add too much throttle in a corner, causing the rear wheel to break loose, and you will go down or into a slide. Grab too much brake going into a corner, particularly on the track where you should already be on the edge of traction, and you will still go down, or the ABS backs off the braking force and you run wide and off the track. There is no factory race team in World Superbike or MotoGP that uses ABS and it has no business on a serious sportbike. The new CBRs should have some sort of race-bred traction control like Ducati, Kawasaki and Suzuki, but they don't. We don't now what Honda was thinking in offering the heavy ABS system on their hard core sportbike line, other than they know most CBRs never see the race track anyway. If you feel you need ABS on your streetbike, you should be buying it on a much more practical and comfortable street bike.
New on the for 2009 CBR1000RR:
The newest change is the availability of the optional ABS....
• CBR1000RR ABS is equipped with a patented, electronically controlled system for supersport motorcycles: Combined ABS. Combined ABS merges the benefits of a brand-new Anti-lock Braking System (ABS) and the ability to apply braking forces to both wheels into one electronically controlled system that blends the advantages of both (see Technology Section).
• CBR1000RR ABS features higher output ACG with oil jet hole for improved cooling, higher capacity battery and distinctive silver seat rails.
• New colors: CBR1000RR - Repsol Edition,White/Silver Metallic, Black, CBR1000RR ABS - Red/Black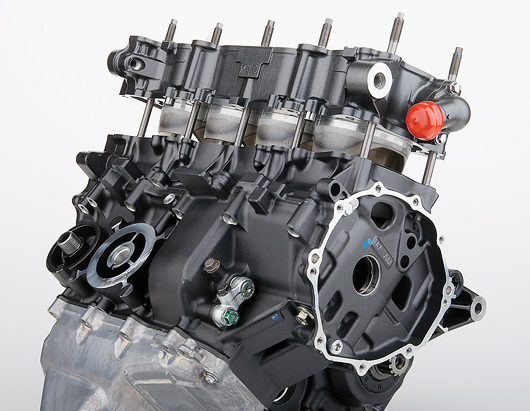 A masterpiece in modern casting technology, the CBR features a removable aluminum cylinder block with deep set Nikasil-coated cylinder liners.
Engine/Drivetrain
Compact, liquid-cooled DOHC 16-valve 999cc four-stroke inline four-cylinder engine features bore and stroke dimensions of 76mm x 55.1mm.
Removable cylinder block with Nikasil-coated cylinders.
Sixteen-valve cylinder head features 30.5mm intake and 24mm exhaust valves with a 12.3:1 compression ratio for efficient combustion and high horsepower.
Larger titanium intake valves create a lighter valve train and feature double-spring design for optimum performance at high rpm.
Intake ports use latest shot-peening technology that improves power and torque characteristics.
Cam-pulser location between the middle cylinders allows a narrower cylinder head and frame.
Direct shim-under-bucket valve actuation system ensures high-rpm durability and allows 16,000-mile valve maintenance intervals.
Forged-aluminum, thin-domed, high-strength pistons feature molybdenum coating for reduced friction.
Lightweight nutless connecting rods.
Iridium-tip spark plugs improve fuel combustion and performance.
Dual Stage Fuel Injection (DSFI) (see Technology Section).
46mm throttle bodies feature Denso injectors with lightweight valving for faster reaction time and 12 holes per injector to optimize mixture atomization, combustion efficiency and power.
Auto-enriching system is integrated into Programmed Fuel Injection (PGM-FI) module, eliminating the need for a manual choke.
Idle Air Control Valve (IACV) minimizes torque reaction and smoothes response to small throttle changes through gradual reductions of air and fuel intake when the throttle is opened and closed.
Ignition Interrupt Control system works with IACV and FI mapping to enhance derivability.
Smaller and lighter ECU provides two 3-D fuel-injection maps for each cylinder and two 3-D ignition maps for cylinder pairs, creating ideal fuel mixture and spark-advance settings for superb rideability.
MotoGP-derived twin-tunnel ram-air system allows a high volume of cooler air to the 9.7-liter airbox for linear power delivery and incredible engine performance.
Butterfly valves inside the ram-air ducts open and close depending on throttle opening and engine rpm for optimum performance.
Compact, low-mount exhaust system design reduces rear bodywork size and incorporates exhaust valve and catalyst, contributing to significantly improved mass centralization and reducing roll and yaw inertia.
High-capacity radiator incorporates twin cooling fans and allows a more compact cowl for reduced drag coefficient.
Starter gears located on the right side to produce narrow engine that allows for increased lean angle.
Patented slipper-clutch design uses a center cam-assist mechanism for easier actuation. Unlike an ordinary slipper clutch where the pressure plate moves from side to side, the Honda clutch moves both the center cam assist and the pressure plate to provide additional slipper effect.
Nine-plate clutch is compact and tough, featuring durable friction plate material.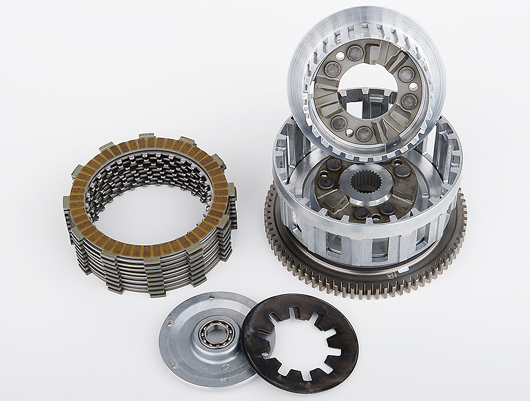 Honda's take on the slipper clutch, which uses cam cuts on the center hub's riveted-in steel center sections, is more durable for street use, but a little too heavy for racing use.
Chassis/Suspension
Lightweight four-piece Fine Die-Cast, twin-spar aluminum frame utilizes latest MotoGP technology (see Technology Section).
Aluminum subframe is lightweight and easily removed for ease of maintenance.
MotoGP-derived, next-generation Honda Electronic Steering Damper (HESD) (see Technology Section).
43mm inverted aluminum-slider Honda Multi-Action System (HMAS) cartridge front fork features spring preload, rebound and compression damping adjustability, and offers precise action and unparalleled rigidity (see Technology Section).
Exclusive, MotoGP-derived Unit Pro-Link Rear Suspension (see Technology Section).
Radial-mounted monoblock four-piston front calipers feature chromium-plated aluminum pistons and squeeze lightweight 320mm floating discs in front and a 220mm rear disc with a single-piston caliper for exceptional stopping power.
CBR1000RR ABS features Honda's electronic Combined ABS (see Technology Section). This all-new ECM-controlled (Electronic Control Module), hydraulically actuated system provides accurate braking force distribution to both wheels. ABS is controlled by a hydro electronic unit and stroke simulator to ensure precise operation. Benefits include consistent lever pressure without the pulsing often associated with ABS systems. Application of rear brake does not result in immediate front brake activation unless lock-up is sensed, allowing an experienced rider to use rear brake in a normal manner during spirited riding. Combined ABS components are smaller and lighter than conventional hydraulic ABS designs, and have been located nearer to the center of the machine, enhancing mass centralization and reducing unsprung weight.
Super-light aluminum-alloy hollow-spoke wheels feature race-spec 3.5 x 17-inch front and 6.0 x 17-inch rear dimensions.
Centrally mounted 4.7-gallon fuel tank is positioned low in the frame, increasing mass centralization and allowing a more compact design. This design positions the rider farther forward for optimum handling.

Additional Features
Iconic Honda Wing tank badge.
Lightweight aluminum sidestand.
Handlebars are repositioned forward for excellent ergonomics.
High-capacity 400-watt AC generator (non-Combined ABS model).
High-tech instrument display features tachometer and LCD readouts for speedometer, coolant temperature, odometer, two tripmeters, clock, mpg, average fuel consumption and reserve fuel used. A low-fuel LED light and shift-indicator light are located above the LCD.
Line-beam headlight features two-piece reflector design utilizing two H7 bulbs for optimum light distribution and unique compact design.
LED taillights for lighter weight and improved appearance.
Front turn signals integrated into folding aerodynamic mirrors.
Plastic tank shell cover protects tank and airbox.
Convenient ignition switch/fork lock for added security.
Convenient push-to-cancel turn-signal switch.
Maintenance-free high-capacity battery.
Transferable one-year, unlimited-mileage limited warranty; extended coverage available with a Honda Protection Plan.
Specifications: CBR1000RR/ CBR1000RR ABS
Engine Type: 999cc liquid-cooled inline four-cylinder
Bore and Stroke: 76mm x 55.1mm
Compression Ratio: 12.3:1
Valve Train: DOHC; four valves per cylinder
Induction: Dual Stage Fuel Injection (DSFI)
Ignition: Computer-controlled digital transistorized with 3D mapping
Transmission: Close-ratio six-speed
Final Drive: #530 O-ring - sealed chain
Suspension Front: 43mm inverted HMAS cartridge fork with spring preload, rebound and compression damping adjustability; 4.3 inches travel
Rear: Unit Pro-Link HMAS single shock with spring preload, rebound and compression damping adjustability; 5.4 inches travel
Brakes Front: Dual radial-mounted four-piston calipers with full-floating 320mm discs
Rear: Single 220mm disc
CBR1000RR ABS: Honda electronic Combined ABS
Tires Front: 120/70ZR-17 radial
Rear: 190/50ZR-17 radial
Wheelbase: 55.4 inches
Rake (Caster Angle): 23.3o
Trail: 96.2mm (3.8 inches)
Seat Height: 32.3 inches
Fuel Capacity: 4.7 gallons, including 1.06-gallon reserve
Colors: CBR1000RR - Repsol Edition (Blue / White / Orange / Red), Pearl White / Light Silver Metallic, Black
CBR1000RR ABS - Red / Black
Curb Weight*: 439 pounds (461.7 pounds CBR1000RR ABS)
*Includes all standard equipment, required fluids and full tank of fuel--ready to ride.
Meets current EPA standards.
California version meets current California Air Resources Board (CARB) standards.
©2008 American Honda Motor Co., Inc. All Rights Reserved.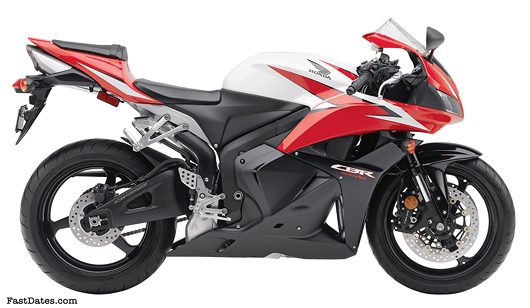 Honda CBR600 RR Updates
A winner on the racetrack and in magazine comparison tests, the light, compact and powerful Honda CBR600RR raises performance standards to new heights in the middleweight class, and is now also available with electronic Combined ABS.
New on the CBR600 RR for 2009
Increased mid-range power from crossover balance tubes on exhaust and an exhaust pressure valve in the muffler similar to the valve used in the CBR1000RR.
Intake ports use the latest shot-peening technology that improves power and torque characteristics.
New bodywork for a sleek, race-ready look.
New lightweight turn signals.
Radial-mounted monoblock four-piston front calipers.
CBR600RR ABS is equipped with a patented, electronically controlled system for supersport motorcycles: Combined ABS. Combined ABS merges the benefits of a brand-new Anti-lock Braking System (ABS) and the ability to apply braking forces to both wheels into one electronically controlled system that blends the advantages of both (see Technology Section).
Exciting new colors: Red/Black, Black/Bright Green Metallic, Metallic Black, Phoenix, Pearl White/Pearl Blue/Red (2009 special color†).
Model: CBR600RR / CBR600RR ABS
Engine Type: 599cc liquid-cooled inline four-cylinder
Bore and Stroke: 67mm x 42.5mm
Compression Ratio: 12.2:1
Valve Train: DOHC; four valves per cylinder
Induction: Dual Stage Fuel Injection (DSFI) with 40mm throttle bodies, Denso 12-hole injectors
Ignition: Computer-controlled digital transistorized with 3-D mapping
Transmission: Close-ratio six-speed
Final Drive: #525 O-ring chain
Suspension Front: 41mm inverted HMAS cartridge fork with spring preload, rebound and compression damping adjustability; 4.7 inches travel
Rear: Unit Pro-Link HMAS single shock with spring preload, rebound and compression damping adjustability; 5.1 inches travel
Brakes Front: Dual radial-mounted four-piston calipers with 310mm discs
Rear: Single 220mm disc; Honda Combined ABS
Tires Front: 120/70ZR-17 radial
Rear: 180/55ZR-17 radial
Wheelbase: 53.9 inches
Rake (Caster Angle): 23.5o
Trail: 97.7mm (3.9 inches)
Seat Height: 32.3 inches
Fuel Capacity: 4.8 gallons, including 0.9-gallon reserve
Colors: Red/Black, Black/Bright Green Metallic, Metallic Black, Phoenix, Pearl White/Pearl Blue/Red (2009 special color†)
Curb Weight*: 410 pounds (CBR600RR) / 432 pounds (CBR600RR ABS)
†Limited color run, less than 500
*Includes all standard equipment, required fluids and full tank of fuel - ready to ride.
Meets current EPA standards.
California version meets current California Air Resources Board (CARB) standards and may differ slightly due to emissions equipment.
---


This Month In the 2009 FastDates.com Calendars ....
Our 2009 Fast Dates Race Bike and Iron & Lace Custom Bike Calendar cover featured sex Kitten Carrie Ann strips down to her skimpy little bikini in a back alley for the month of February in Garage Girls. Just another good reason why you need to have all 3 of our piston pumping calendars hanging on your wall. Order HERE
Also featured in all 3 of our new 2009 FastDates.com Calendars is Kitten Tiffany Toth, below, who just set us this new photo to post on FastDates.com for all her fans. You can see alot more of Tiffany on her Tiffany Toth Profile page, and wearing even less in Members Corner!
New FastDates.com Greeting Cards!
It's been nearly impossible for motorcycle enthusiasts to find cool motorcycle related greeting cards, but now through our new association with CafePress, a print-on-demand publisher, I am excitied to now offer you the first selection in a new line of official FastDates.com Calendars Greeting Cards. This first Card features our beautiful Calendar Kitten Tiffany Toth getting down for action behind the bubble of the incredible Ducati 1098S Tri Colore limited edition Superbike. Cards are printed on high quality card stock with a glassy front, measure a large 5x7 inches and come packaged (10) per box with envelopes. - Cheers! Jim Gianatsis
Order at CafePress.com/FastDates
---
...and from Amazon.com - CLICK BELOW TO SHOP FOR OFFICIAL TEAM DUCATI APPAREL
---
Ben Spies was 2nd quickest this week in Superbike testing at Portimao last month.
Record Numbers of Entries in World Superbike and Supersport
Infront SBK, Rome Italy, Jan 15th -The FIM (Fédération Internationale de Motocyclisme) has today published the entry lists for the 2009 Superbike and Supersport World Championships. Both championships, organized by Infront Motor Sports, are continuing their successful trend, with the Superbike category in particular going against the recent unhealthy global economic downturn by posting a record number of permanent entries and manufacturer representatives.

The 2009 HANNspree FIM Superbike World Championship entry list shows 32 inscriptions from 10 countries, and 7 different manufacturer bikes from Aprilia, BMW, Ducati, Honda, Kawasaki, Suzuki and Yamaha, an unprecedented level of factory participation in a world championship.
The lion's share of the entries goes to Italy, with 8 riders, while Britain, Japan, and Spain are all well to the forefront with 5 riders each. Australia has a healthy quota of 4, with the USA, Germany, Czech Republic, France and Austria one apiece. New arrivals in this year's championship include three-time AMA champion Ben Spies, three of the top four from the 2008 British Superbike Championship (Shane Byrne, Leon Haslam and Tom Sykes), plus 2008 Italian Superbike champion Luca Scassa and 2008 Superstock 1000 FIM Cup winner Brendan Roberts.

On the manufacturer front, Honda have the largest representation with eight CBR1000RR machines split between six teams, followed by Ducati with seven 1098R (four teams), Kawasaki with six ZX10R (three teams), Suzuki with four GSX-R 1000 K9 (three teams), three Yamaha YZF-R1 (two teams) and Aprilia and BMW with two RSV4 and S1000RR each in the factory team.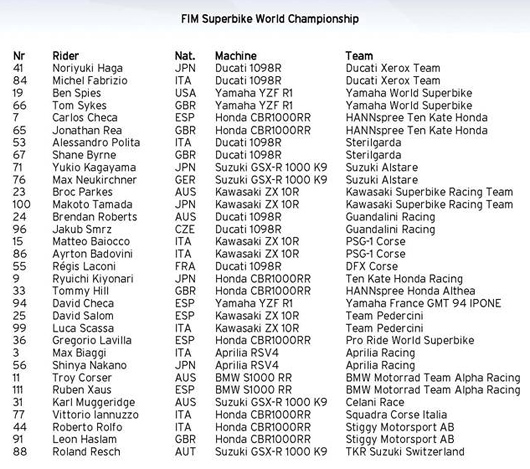 The Supersport World Championship sees 30 permanent entries, with Italy (6 riders) and Australia (5) making up over a third of the grid. The other nations represented are Spain, France, Netherlands, Czech Republic, Turkey, Great Britain, Ireland, Portugal, Japan, Denmark, Poland, Germany and Indonesia. Honda provide the most CBR600RR machinery on the grid, as befits the most successful ever Supersport winner, with 16 bikes out of 30. 6 Yamaha, 2 Suzuki and 2 Kawasaki complete the Japanese manufacturer assault, with the only interloper being British factory Triumph, with four 675 triples coming from two different teams. New entries to watch in Supersport this year are Cal Crutchlow from BSB, Australian MotoGP refugee Anthony West, Irishman Eugene Laverty and Doni Tata Pradita from Indonesia, while 2007 champion Kenan Sofuoglu will be up against his successor Andrew Pitt in the Hannspree Ten Kate Honda team's stellar line-up.
---
Christy Lee Cook's Debute Ablum - Why Wait
Last season's American Idol Top 10 Finalist Christy Lee Cook was one of the most beautiful, sexy, best singers the Show has ever discovered. Christy had us punching the phone on redial for the full 2 hours every night she was up for voting. We helped her get to to 7th place in the Finals and now our reward is her hot new debute ablum titles "Why Wait" which is busting the Country Singles Chart with its first hit "15 Minutes of Shame". Check out the Music Video the music video above, then click onthe CD cover at left to order.
The Editor back stage with beautiful and talented LeAnn Rimes.

Feb 1st- This week our intrepid FastDates.com Calendar Editor and Photographer, Jim Gianatsis will also be taking in legendary county pop singer's LeAnn Rimes latest concert February 3rd in Southern California at the newly restored classic 1920s Califonia Theatre in San Bernardino, CA. One of the best female vicalists ever, Jim will be hooking up with LeAnn back stage as usual before the Show to say "Hi!" and give her a Valentine's gift. It was at the California Theatre just last year that "One Chance to Win" a motocross movie written by Jim back in the 1970s made its World Premier to an audience of national motocross stars, race teams and the motorcycle media.
| | |
| --- | --- |
| Buy LeAnn at Amazon.com | Buy Kari at Amazon.com |
And speaking of Valentine's Day, we will also be attending a big Valentine's Day party at singer Kari Kimmel's house, our hostess and featured singer the past 2 years at our annual LA Calendar Motorcycle Show Weekend. Kari will be premiering her 2nd and newest CD album of original songs at the party with live performances in her living room by Kari, plus many of her well known friends in the music industry. If her Christmas party just 2 months ago was any indication, where her friends from the Back Street Boys to EnVogue got up and sang at her cute little house in The Valley, this should be pretty incredible too!
The Editor front stage at the Calendar Bike Show with beautiful and talented Kari Kimmel.
---
There's more! Go to Pit Lane News Previous Page
Also Visit: Fast Dates Calendar News • Iron & Lace Calendar News
Calendar Girl News • Meet the Models
Calendar Kittens, The Paddock Garage, Screensavers, Iron & Lace Garage

Many of our Calendar Kittens can also be seen at Playboy's website...


BikerKiss.com - the largest biker personals site!


World Premier!
2009 FastDates.com Calendars
John Hopkins to
World Superbike?
Feb 1st - Former Kawasaki MotoGP rider, American John Hopkins could be poised for a sensational switch to the World Superbike Championship after Kawasaki pulled out of the motoGP Championship a few weeks ago due to the world economic decline.
John is in negotiations with the Stiggy Honda Motorsport team to ride along side Britain's Leon Haslam on a CBR1000RR Fireblade.
Following the news at the end of last year that Kawasaki were pulling out of MotoGP with immediate effect, Hopkins has been sidelined and originally stated that he wouldn't consider a switch to WSB.
The ride in the Stiggy Honda Motorsports team has become available following Haslam's current team-mate Roberto Rolfo dislocating his shoulder.
The Italian struggled at last weeks Parkalgar test in Portugal and remains unfit to ride leading to speculation that Hopkins will be joining the team.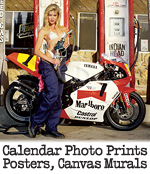 More 2009 Pin Up Model
& Motorcycle Calendars...

---
American Suzuki conceeds to Race 2009 AMA/DMG Superbike Series
Jan 26th - American Suzuki Motor Corporation announced today that the Rockstar Makita Suzuki Racing team will compete in the AMA Pro Racing Superbike series for 2009.
After extensive discussions with AMA Pro Racing, American Suzuki has received clarification of the AMA rules that will see the Suzuki GSX-R1000 on the racing grid beginning with the opening round in Daytona, Florida in March.
Road racing is an important activity at the professional and amateur levels and Suzuki uses it as much for testing and development as for sales and marketing. Its championship winning heritage and class-leading sales prove that this competitive activity is beneficial for Suzuki as well.
Mat Mladin, six-time AMA Superbike Champion, will race his No. 7 Suzuki GSX-R1000 in the premier AMA Pro American Superbike class for Team Rockstar Makita Suzuki. Tommy Hayden will race his No. 22 Rockstar Makita Suzuki GSX-R1000 in the same class. New team member Blake Young will round out the three-man Rockstar Makita Suzuki team in the AMA Pro American 600cc Superbike class.
2009 AMA Superbike Season Kicks off
Under the Lights March 6th
The 2009 AMA Pro Road Racing season will begin at Daytona the first weekend in March. The weekend will be highlighted by the first Daytona 200 by Honda under the lights, Friday, March 6, for the AMA Pro Daytona SportBike division. The Daytona kick-off will also feature AMA Pro American Superbike competition and races for additional AMA Pro Road Racing championships.
AMA Pro Racing is the premier professional motorcycle racing organization in North America, operating a full schedule of events and championships for a variety of motorcycle disciplines. From its Daytona Beach headquarters, the organization operates and manages AMA Pro Road Racing, which includes AMA Pro American Superbike, AMA Pro Daytona SportBike, AMA Pro SuperSport, AMA Pro SunTrust Moto-GT and the Red Bull AMA U.S. Rookies Cup in addition to the AMA Pro Flat Track Championship. Learn more about AMA Pro Racing at www.amaproracing.com.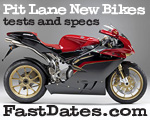 Talking with the
World Champions!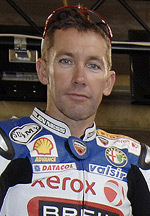 Troy Bayliss Interview
10 Questions for the 3-Time World Supebike Champion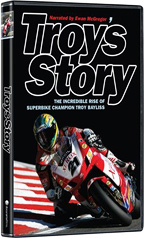 Troy's Story
The story of now 3-Time World Superbike Champion Troy Bayliss narrated by Ewan McGreggor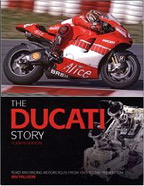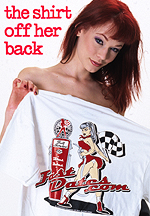 Order the Official
FastDates.com &
LA Calendar Bike Show
T-Shirts!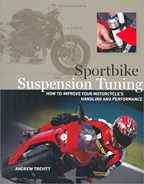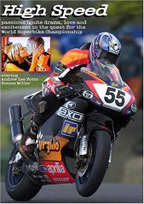 High Speed - the Movie
The best motorcyce racing movie ever made! Filmed on location at World Superbike, this an exciting romantic drama staring beautiful actress Sienna Miller.
---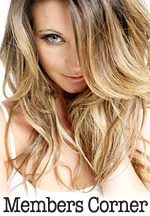 Members Corner
Hot Bikes, Sexy Kittens
Get Your Exclusive Grid Pass
aslo includes....
---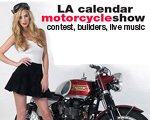 Complete Coverage!
2008 LA Calendar Motorcycle Show & Calendar Girl Music
Festival Weekend!
$86,000 Bike Building Championship
World Record Dyno Shootout!
Calendar Girl Music Festival
---
Ten Kate Honda test Kayaba suspension
Feb 1st - After years of highly successful collaboration, Ten Kate Honda's long term relationship with suspension specialists WP could be coming to an end.
Ten Kate have won seven consecutive World Supersport titles and the World Superbike crown once with WP, who are owned by KTM, but now it seems that their partnership is over.
On the final day at Parkalgar, World Superbike man Ryuichi Kiyonari and Supersport World Champion Andrew Pitt tested with Kayaba suspension.
The team will continue to run the proven WP suspension in 2009, but look likely to end the deal in 2010.
Team co-owner Ronald Ten Kate said: "We always have and still experience a successful partnership with WP, but we are evaluating some other options for the future. The partnership plan has changed with the majority of the products being taken from Holland to KTM's base in Austria.
"Now we have to pay for the product so we have to move or at least prepare ourselves to move. The exclusivity with WP has gone but we still have a strong working relationship. It is just a commercial reality."
Ten Kate's decision to evaluate Kayaba suspension ahead of an established suspension supplier such as Ohlins has come as a surprise, but the proven team have reasons for their actions.
Ten Kate said: "We have been speaking with Kayaba for approximately six months. There is already a clear link with Honda in Japan with the F.C.C race team so their products are not an unknown.
"Sometimes to do the obvious option is not always the best. At Ten Kate we don't necessarily follow the route of others - we look at different things."
Ten Kate revealed that they that will also be evaluating another top brand in the future. Although he was unable to confirm the name, we understand that it is Japanese specialists Showa.
"Showa are owned by Honda and currently only support the Al stare Suzuki team at factory level in WSB meaning Ten Kate would remain some exclusivity and remain a high priority in terms of the level of product available and support.