World Premier!
2010 FastDates.com Calendars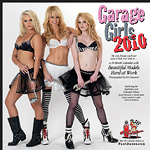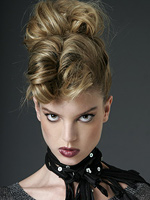 Calendar Kitten Apple
Tests the new
Roehr Harley Superbike!


---
Mat Mladin Announces
His Retirement
August 1st 2009 - 6-time US Superbike champion Mat Mladin, who has dominated the series for nearly the last decade, he won't be racing at all after the conclusion of the 2009 DMG Superbike season.
Mladin did have talks with World Superbike teams in the early part of the 2009 season in regards to 2010. Mladin's current Suzuki contract ends this year and many had hoped he would move to World Superbike in 2010. Ben Spies' success in that series this year makes it an easy guess that Mladin could go there and win races, if not the championship.
However, Mladin said today that he will not race after this season.
Mladin Withdraws from Heartland Park AMA Superbike Due to Safety Concerns
Friday, July 31, 2009 - "Due to safety concerns I will not compete in this weekend's round of the AMA Superbike championship in Topeka," said current AMA Superbike Championship points leader Mat Mladin in an issued statement today.
"It is important to note that Topeka is a newly sanctioned round on the championship schedule. It is also important to note that Topeka has made changes to the track, but unfortunately, as is the case too many times, the track approval process was flawed and we arrived at a facility that was not ready for our caliber of competition.
This is 2009, and the days of showing up to race tracks that we know nothing about and have not been allowed to test at because of the AMA/DMG new rules regarding our testing are raising serious safety issues.
We race 200hp motorcycles where with constant development, the brakes, the tires, the chassis, the engines and the complete package as a whole gets faster every year. With this development the corner speeds and straight line speeds get faster and faster. With these extra speeds the margin of safety gets much smaller if the racetracks are not made safer.
We go to a few venues that still have some safety issues, but many of these venues have made vast improvements over the past few years. Sanctioning new venues with numerous safety flaws is just plain ridiculous.
Why do people have to get hurt seriously or worse before a racetrack is made safe before adding it to our National Championship schedule?
The adage of "they are going to make changes" doesn't cut it after someone has hit a concrete wall.
With acceptance of these new venues with obvious safety flaws, the bar has been dropped in regards to safety, opening the door to many other circuits that are not acceptable or fit for racing modern day motorcycles.
I will never accept the lowering of safety standards for the sake of a few people making money. It is the young kids, the future of the sport that will bear the brunt of the worst of this. One day, the teams and riders need to come together for the well being of each other.
Last but not least, I thank my fans for their continual support over the years. Without you, none of this racing is possible, and I'm very upset about not having a safe platform to put on a show for you guys this weekend, but I also know that none of you want to see me busted up in the bottom of a concrete wall or ten foot deep ditch. I look forward to seeing you all at VIR in two weeks. - Regards Mat"


The Official SBK
2008/2009 Yearbook
Awesome in full color! Commerating the 21st Anniversary of World Superbike
Troy Bayliss' 3rd World Championship Title>
PLus a technical look at ll the bikes, and a preview of Ben Spies and Noriyuki Haga battleing for the 2009 Champiosnhip!
We bought it ourselves and totally recommend it!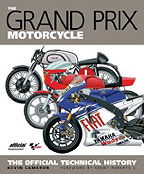 New Kevin Cameron Books
by America's Favorite
Motorcycle Technical Guru
---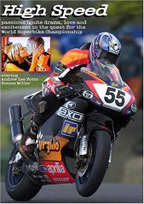 High Speed - the Movie
The best motorcyce racing movie ever made! Filmed on location at World Superbike, this an exciting romantic drama staring beautiful actress Sienna Miller.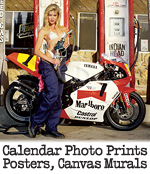 ---
YOSHIMURA SUZUKI TAKES VICTORY AT SUZUKA 8 HOURS
Team Suzuki Press Office - July 26. -Yoshimura Suzuki took another great victory at this weekend's Suzuka 8 hour race in Japan.
The Suzuki Yoshimura team of Daisaku Sakai, Kasuki Tokudome and Nobuatsu Aoki took victory with a one-lap gap over the Kawasaki Trick Star Racing of Hiloyasu Izutsu, Shinya Takeishi and Ryuji Tsuruta and the Honda Dream RT Sakurai ridden by Takumi Takahashi and Chojun Kameya, who ended in third place.
The Suzuki Plot Faro Panthera of Osamu Deguchi and Koji Teramoto finished in fifth place, after competing in the top three for much of the race.
2009 SUZUKA 8 HOURS RESULTS:
1. Yoshimura Suzuki with Jomo. JPN. Suzuki. D. Sakai, K. Tokudome, N. Aoki
2. Trick Star Racing. JPN. Kawasaki. H. Izutsu, S. Takeishi, R.Tsuruta
3. Honda Dream Sakurai. JPN. Honda. T. Takahashi, C. Kameya
4. Yamaha Austria. AUT. Yamaha. I. Jerman, S. Martin, G. Giabbani
5. Plot Faro Panthera. JPN. Suzuki. O. Deguchi, K. Teramoto
6. Beet Racing. JPN. Kawasaki. O. Nishijima, K. Hasegawa, S. Karita

BMW Announces low $13,800 US PRICING ON THE S 1000 RR
July 15th - Today BMW Motorrad USA announced the pricing on the 2010 S 1000 RR and its factory installed options.
BMW introduced the most anticipated new sport bike in recent memory, the S 1000 RR, at the famed Monza racetrack during the Superbike World Championship races. And since the launch date the sport bike fans everywhere have been eagerly awaiting the price of this new Superbike from BMW.
The S 1000 RR has been designed to offer the most complete supersport package with class-leading power and performance combined with cutting edge technology and competitive pricing.
We're very pleased to announce the pricing on the 2010 BMW S 1000 RR:
MSRP*: $13,800.00
Options:
Race ABS (excluding DTC):
Race ABS and Dynamic Traction Control (DTC) Combined:
Gear Shift Assistant:
Anti Theft Alarm:
Motorsports Paint Scheme:
$1,000.00
$1,480.00
$ 450.00
$ 395.00
$ 750.00
The options include either standalone new 4-stage Race ABS or Race ABS combined with multi-stage Dynamic Traction Control. Other must have options include the truly awesome Gear Shift Assistant that allows clutchless upshifts during acceleration, Anti Theft Alarm and the WSBK-inspired Motorsports Paint Scheme.
This new Superbike from BMW weighing only 404 lbs, and putting out a massive 193 hp, is one of the most potent, sophisticated and lightest sport bikes ever unleashed on the planet. The new S 1000 RR is the most powerful production 1000cc sport bike in the world.
In addition to the most potent power plant in its class, the BMW S 1000 RR introduces new technical features such as the first-ever 4-stage Race ABS system with settings for Rain, Sport, Race and Slick conditions. This groundbreaking new ABS weighs only about 5.5 lbs complete, which is nearly 20 lbs lighter than the competition.
The S 1000 RR also introduces a new multi-stage Dynamic Traction Control (DTC) which allows smooth acceleration on wet roads, or puts down full-on power on the track and settings in between depending on the road and riding conditions.
With its highly distinctive new asymmetrical headlights, which follow the very elegant and unique asymmetrical panels, this first BMW Superbike promises to standout from the crowd of liter-class bikes.
For more info about this awesome new BMW and to see and hear this Superbike in person, please visit www.BMWPlanetPower.com and check out the S 1000 RR US Tour Calendar.
The new S 1000 RR is scheduled to be released in the US by early 2010.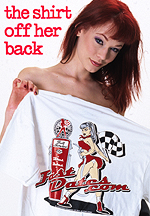 Order the Official
FastDates.com &
LA Calendar Bike Show
T-Shirts!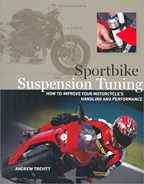 ---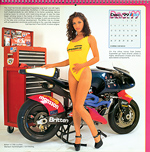 One of John Britten's few hand built from scratch superbikes was featured in the 1999 Fast Dates Calednar.
Video Tribute To
John Britten.
Backyard Motorcycle Visionary
He was considered at the time of his death the best motorcycle engineer in the world. His Britten Superbike, today, almost 20 years later is still one of the most advanced sportbikes ever built. Designing and building motorcycles and much more, John Britten gave us a fabulous lesson of perseverance, courage, humility and creativity. If you never watched it, this 5- part documentary (total 7 h 15 minutes!) shot in his home in New-Zealand is a must see for all the pros and backyard builders around the world. By the time he died of cancer in 1995, John Britten had become a household name.
See the video TV Series
John Britten TV Series
---
Press Release
InFront Issues Statement regarding Production Engines in MotoGP
Brno, Sunday 26th July 2009
With reference to several declarations published recently by daily newspapers and weekly magazines, according to which the organizer of the Grand Prix World Championship is reported to be evaluating the possible participation of bikes equipped with production based 1000 cc engines in the MotoGP class, Infront Motor Sports wishes to make the following statement.
Infront Motor Sports does not consider a similar idea either to be realistic or feasible in view of the existing contracts between the FIM and Infront Motor Sports itself and in view of the specific characteristics of the World Superbike and MotoGP championships.
We believe therefore that such a project will not have any follow-up. Nevertheless, wherever future developments should render necessary any action of defense of the rights of Infront Motor Sports, as well as those of all the teams, manufacturers, riders, sponsors and media who have invested in the Superbike and Supersport World Championships, such action will be immediately set in motion at all levels.
Editor's Note: We already know that Infront already lost their effort to keep production engines out of the GP2 Class which will use a production spec Honda CBR600 engine in prototype chassis the GP2 Class in replacment of 250cc 2-stroke engines beginning in 2010.
Limiting the 600cc 4-storke engines in GP2 to just one spec brand, Honda, will immediately eliminate the factory and support teams from Aprilia, Gilera and Yamaha which are much of thr field.
The premier MotoGP class certainly needs to open its riules to all 1000cc Production ( and continue with 800cc ptototype) engines from all manufcturers if it hopes to keep the championship viable. In the current economy with very few sponsors, only the factory tams can afford to race in MotoGP.
2010 MotoGP Calendar
Tuesday 28 July -The FIM today announced the provisional calendar for the 2010 MotoGP World Championship as the following:
Date Grand Prix Circuit
April 11th* Qatar Losail
April 25th Japan Motegi
May 2nd Spain Jerez
May 16th France Le Mans
May 30th Italy Mugello
June 6th GBritain Silverstone
June 26th** Netherlands Assen
July 4th Catalunya Catalunya
July 18th Germany Sachsenring
July 25th*** USA Laguna Seca
August 15th Czech Rep. Brno
August 29th USA Indianapolis
September 12th San Marino & Riviera di Rimini Misano
September 19th Hungary Bal
October 10th Malaysia Sepang
October 17th Australia Phillip Is
October 31st Portugal Estoril
November 7th Valencia Ricardo Tormo - Valencia
Reserve Circuit: Motorland Aragon Circuit
* Evening race
** Saturday race
*** Only MotoGP class
[http://www.motogp.com/]
HENLEYS AND MORAIS JOIN KAWASAKI WORLD SUPERBIKE TEAM
August 4th - With less than a week to go before their guest appearance in the MCE Insurance British Superbike Championship, former double British Superbike Champions and current World Superbike Championship team, Paul Bird Motorsport, will have both a new sponsor as well as a replacement rider at the British Superbike meeting at Brands Hatch on August 7/8/9th.
Running the official factory Kawasaki Ninja ZX-10Rs, the
www.supercasino.com, Vent-Axia and Kick Energy-backed team will field South African Sheridan Morais alongside Australian ace Broc Parkes due to former MotoGP and WSB race winner Makoto Tamada being ruled out through injury following his crash at Brno last week.
24-year-old Morais deputised for Tamada at the Kyalami round and scored solid points in both races and in addition, knows his way around Brands given he scored a second place finish in last year's FIM Superstock 1000 Championship race there so is confident of further success.
In addition, the team will be hoping to celebrate a new sponsorship deal in style with leading clothing brand Henleys.
Established in 1996, Henleys is one of today's most influential and innovative UK fashion brands. With casual wear for both men and women, the product range also includes an impressive denim range, outerwear and accessories, making Henleys a true lifestyle brand.
"We recognise the fast-paced environment our customers live in and aim to create collections with a distinct personality that enhance the wearer's lifestyle so by linking up with Paul Bird and the Kawasaki Superbike Racing Team, that allows us to do that," said Henleys Creative Director Simon Peters.
Team owner Paul Bird commented: "We are delighted to welcome Henleys to our portfolio of distinguished partners and they are another recognised brand that adds vitality to our team. We feel their products reflect in what we are doing and look forward to a successful association, starting this week at Brands Hatch."
Details and profiles of the riders, team and bikes as well as championship information, pictures and calendar etc can be found at
www.kawasaki-racingteam.eu/road-race.
ROEHR Motorcycles attains EPA Emissions Certification
Aug 1st - Roehr Motorcycles LLC is pleased to announce that the ROEHR 1250sc has been issued it's EPA Certificate of Conformity. Company President, Walter Roehrich says, "We can now begin delivering bikes to our customers that have been waiting patiently for this process to be completed."

The ROEHR 1250sc is built to be 50 state legal, however CARB (California) approval is still in process and should follow shortly. "We appreciate all the enthusiasm, patience and support from our California customers and plan to start delivering their bikes very soon as well", states Roehrich.

Fast Dates Roehr Test