Our fearless, hard working Editorial Director

California Legal Alert!
California Motorcycle Smog Test Bill Passes Out Of Committee
We Need Your Help! Write Fax or Call your State Senator NOW!!
HELP GUYS! – As Goes California, So Goes the rest of America -
ACT NOW or NO MORE AFTERMARKET CARBURETORS, EXHAUST SYSTEMS, RECALIBRATED FUEL INJECTION, CUSTOM BIKES AND ENGINE PARTS, CHARCOAL CANISTER REMOVAL, DUCATI PERFORMANCE PARTS, ETC.
Sacramento, CA, Wed, April 22nd - SB 435 has passed out of the California Senate Transportation & Housing Committee and is expected to be on the California Senate Floor before the end of April. This measure calls for smog checks, beginning in 2012 for motorcycles 2000 model year and later for owners to be able to re-register them. The California Motorcycle Dealers Assn. has concluded that there is not enough benefit and that there is the potential for discouring potential owners. The author of the bill claims (?) that including motorcycle in the smog check program will eliminate 5.2 tons of smog daily. That is a tiny amount compared with the 1,406 tons of smog produced every day from all mobile sources. This is not something any motorcyclist can ignore. Your sport will be seriously affected by this bill.
• Motorcycles do not contribute enough pollution to warrant being included in a smog check program
• Motorcycle, becasue of their low mileage usage and a much higher gas mileage than cars or trucks, represent less than 3%* of the total for all mobile source emissions.
• The cost to implement and conduct a motorcycle smog check program will cost California more than the value of the emissions it's estimated to save.

(*Note: We don't know where in the hell they got this big number of 3% - possibly based on the number of car versus motorcycle registrations in California? But as you know almost no one rides their motorcycle to work during the week - everyone drives a car.

This week I drove my car down the I-405 in greater Los Angeles from my home in the San Fernando Valley to Long Beach and back, a 2.5 hour drive, some 90 miles and back in heavy traffic. During the trip I encountered probably 250,000 automobiles or more in both directions on the freeway, and only 6 motorcyclists! In rural areas it's probably even less:.
That percentage equates to just 0.00002% of bikes driven in greater Los Angeles
during the weekday compared to cars!!!
Not the 3% as the legislators claim. As a motorcycle enthusiast I own 6 registered motorcycles, but like most of us I generally only ride one of them for recreation, usually on Sundays - that's just 4 times a month, and usually under 50 miles per ride. - Editor)

• A smog check program for motorcycles will discourage a new motorcycle purchase and encourage infrequent useage owners to stop using them.
• Motorcycle smog checks were eliminated in one Arizona county when the program did not reduce emissions enough. *If motorcycles have to be returned to stock condition, finding original parts for older bikes will be impossible because historically, not enough spare parts were made.
We need to do two things IMMEDIATELY:
1). Contact the CA State Department of Transportation Senators who wrote this Bill:
Sen. Alen Lowenthel (Chair) , Fax 916 327 9113 / Ph (916) 651-4027
Sen Robert Huff (Vice Chair) , fax 916 324 0922 / Ph (916) 651-4027
Sen. Fran Pauley, Fax (916) 324-4823 / Ph (916) 651-4023
2). Find out who your state Senator is. Then fax, call or write them asking for a "NO" vote on SB 435. 2. Also contact the below nine Senators: Ron Calderon 916-327-8755 fax 916-651-4030 ph senator.calderon@sen.ca.gov Lou Correa 916-323-2323 fax 916-651-4034 ph senator.correa@sen.ca.gov Dean Florez 916-327-5989 fax 916-651-4016 ph senator.florez@sen.ca.gov Gloria Negrete McLeod 916-445-0128 fax 916-651-4032 ph senator.negrete@sen.ca.gov Alex Padilla 916-324-6645 fax 916-651-4020 ph senator.padilla@sen.ca.gov Tim Darrell Steinberg 916-323-2263 fax 916-651-4006 ph senator.steinberg@sen.ca.gov Pat Wiggins 916-323-6958 fax 916-651-4002 ph senator.wiggins@sen.ca.gov Rod Wright 916-445-3712 fax 916-651-4025 ph senator.wright@sen.ca.gov Leyland Yee 916-327-2186 fax 916-651-4008 ph senator.yee@sen.ca.gov

You can find your own State Senator by: 1. Accessing the state senate website at : www.senate.ca.gov. 2.Click on District Maps. 3. Then click on Your Senator. 4. Enter your street and city address and zip.
---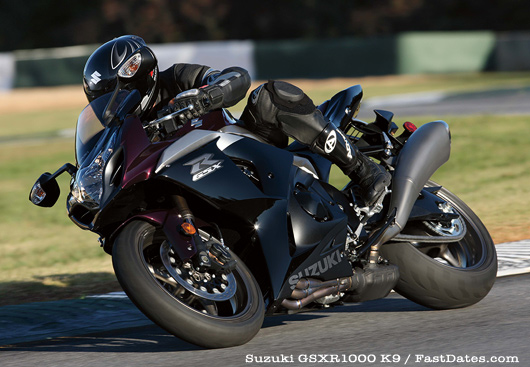 Details Released on new 2009 K9 Suzuki GSXR1000, 750, 600 Sportbikes
Suzuki has finally released details and pricing on the new 2009 K9 Sportbikes.
For additional details, pictures and specifications visit - Pit Lane News New Bikes
The new GSXR1000 Engine
• All-New 999cc GSX-R1000 is a clean sheet design built to maximize combustion efficiency with more torque and power across the rpm range and enhanced throttle response and reduced exhaust emissions.
• As a result the distance between the crankshaft and the transmission output shaft has been reduced by 59.6mm making the engine shorter front to rear.
• A new integrated clutch and starter motor cover is about 200 grams lighter than the two individual covers previously used.
•A new more efficient oil cooler also has a trapezoidal shape instead of the more conventional rectangular shape, allowing the lower fairing to be narrower for improved aerodynamics.
• A powerful microprocessor in the ECM runs the advanced engine management system, starting with the latest versions of the latest versions of the SDTV (Suzuki Dual Throttle Valve) downdraft double-barrel fuel injection system first introduced on the GSX-R1000.
• A Suzuki Exhaust Tuning (SET) servo controlled butterfly valve built into the mid pipe helps maximize torque throughout the RPM range.
• Each throttle body feeds two cylinders and each throttle body barrel carries two ultra-fine-atomization, 12 hole injectors. Each cylinders primary injector is aimed at a steep 30 degree angle down the intake port to improve fuel atomization and operates under all conditions.
• New more oversquare bore and stroke of 74.5mm x 57.3mm (from 73.4mm x 59.0mm) gives the engine better overall tuning potential, specifically increased performance at high rpm
• Repositioning the transmission shafts also allowed the crankcase assembly to be simplified , now using two bolted-together (upper and lower) sections instead of three, eliminating 16 screws and helping to further reduce weight by about 670 grams.
• Reshaped combustion chamber and new cam profiles increases the compression ratio to 12.8:1
• The new engine is shorter front to rear allowing engineers to use a shorter wheelbase AND a longer swingarm for improved racetrack performance
• The new intake camshaft is shorter and lighter and the cam angle sensor has been relocated from the left end of the intake cam to the center of the exhaust cam, allowing the cylinder head to be reshaped for reduced weight
• The radiator and new oil cooler also allow for the use of narrower bodywork for reduced drag.
• The revised combustion chamber shape also accommodates new larger intake and exhaust valves. Intake valve size is increase from 30mm to 31mm and exhaust valve size is increased from 24mm to 25mm.
• The SDTV (Suzuki Dual Throttle Valve) system uses two butterfly valves in each throttle body barrel, the primary valve controlled by the rider via the twist grip and the secondary valve controlled by the ECM.
• The single counter balancer shaft is now smaller measuring 20mm in bearing diameter instead of 23mm for reduced mechanical losses
• Unique Suzuki Drive Mode Selector (S-DMS) system allow the rider to select one of three fuel injection and ignition system maps, adjusting power delivery to suit personal preference. Using a button now located on the left handlebar control module, the rider can instantaneously switch between the three available maps, which are designated A, B and C as displayed on the instrument panel.
• Ventilation holes positioned underneath the bottom of the piston stroke in each cylinder bore allow air trapped underneath each descending piston to quickly escape to adjacent cylinders.
New GSXR K9 bChassis
• All new more compact twin spar frame welded together using five cast aluminum alloy sections including a steering head section, two main-spar/swingarm pivot plate sections and cross braces above and below the swingarm.
• The new more compact 09 GSX-R1000 engine allowed the design team to shorten up the mainframe reducing the distance between the steering head and the swingarm pivot while also reshaping the main spars to precisely fit the contours of the new engine.
• A new one piece die cast aluminum alloy rear subframe and tailsection support is now lighter and seat height is unchanged at 810mm (31.9 in)
• A new programmable engine RPM indicator system incorporates four LED?s.
• A new speedometer display mode switch is now mounted on the right handlebar control module and can be used to trigger the lap time counter.
• Each BPF (Big Piston Front) fork leg is also 720 grams lighter than the conventional fork tube it replaces.
• Electronically controlled steering damper uses the ECM to monitor motorcycle speed and adjust damping force as needed.
• New dimensions allow the use of a swingarm that is now 33mm longer, measuring 577mm from the center of the pivot shaft to the center of the rear axle in the standard position while still reducing the wheelbase by 10mm to 1405mm.
• New front brake calipers are more rigid despite each being 205 grams lighter than conventional bolt together calipers, reducing flex and improving feedback.
• New Showa BPF (Big Piston Front) 43mm fork design eliminates the internal cartridge assembly inserted into each fork leg and instead uses a single 39.6mm upper piston riding against the inside wall of the inner fork tube.
• Newly designed cast aluminum alloy wheels feature a more aggressive design and are also lighter.
• Re-designed SRAD (Suzuki Ram Air Direct) intakes are larger and positioned closer to the centerline of the fairing nose, where air pressure is the highest.
• The all new instrument cluster is centered around an analog tachometer framed by an elegant silver ring with an adjacent digital LCD speedometer.
• The BPF (Big Piston Front) design relocates the fork springs to the bottom of each fork leg, where they are completely submerged in oil, reducing fork oil foaming and contributing to more stable damping.
• The larger piston and shims used in the BPF (Big Piston Front) forks produce more effective valving, with more controlled compression delivering better feedback to the rider.
• The rebound and compression valving adjustment screws are indented into the fork caps. Spring preload is adjusted at the bottom of the fork leg assembly.
• The sharply creased fairing sides feature a layered look that improves the flow of cooling air through the radiator and away from the rider.
• The Showa rear shock works through an aluminum alloy linkage mounted on the swingarm, with an extruded aluminum alloy link rods connected to the frame. The rear shock absorber is adjustable for rebound, high and low speed compression and spring preload.
---

Ben Spies was quick at Assen, but a Race 2 crash hindered his Championship aspirations.

SBK Hannespree Word Superbike Championship, Assen Round 4 of 14
Spies and Haga share double Dutch Superbike thrillers at Assen
Assen, Holland, April 24-26th, 2009- Ben Spies (Yamaha World Superbike) and Noriyuki Haga (Ducati Xerox) continued their two-way domination of the 2009 Hannspree FIM Superbike World Championship at the Assen TT Circuit in the Netherlands by taking a win apiece in front of 76,000 spectators.

The Texan pulled out a fantastic pass on his Japanese rival to take a last-gasp win in the first race, but then crashed out of race 2 early on, leaving Haga the winner. Leon Haslam rode superbly to take home two podiums for the Stiggy Racing Honda team, while Jakub Smrz (Guandalini Ducati) scored his best-ever result with third in race 2. In the championship Haga now has a 60-point lead over Spies, 180 to 120. Complete Report Here
---
2009 MotoGP World Championship , Round 3 of 17, Spanish Grand Prix at Jerez
Jerez MotoGP Preview: Rossi faces Spanish contingent
Gran Premio bwin.com de España, Jerez, Spain, May 1st-3rd - The MotoGP World Championship's return to Europe saw the riders in high spirits on Thursday afternoon at Jerez, the scene for this weekend's Gran Premio bwin.com de España.
At the pre-event press conference, current World Championship leader Jorge Lorenzo gave his thoughts on competing in Spain for the first time this year. The Fiat Yamaha man was one of four Spaniards attending the media gathering, accompanied by Repsol Honda's Dani Pedrosa, San Carlo Honda Gresini rider Toni Elias and home returnee Sete Gibernau (Grupo Francisco Hernando), whilst Italian reigning World Champion Valentino Rossi was also present.
The winner of the last round at Motegi, Lorenzo, stated, "It's nice to be at my own GP, and it is always special for Spanish riders, more so now that we have a chance for the podium and are working for an even higher performance with our Bridgestone tyres."
A multiple race-winner at Jerez, Rossi added, "The last two races we have been fighting rain, but this time it's looking there will be better weather. Things were always difficult in Qatar and Motegi as we got coped with the rain and had less time on track."
Earlier in the day Spanish star Gibernau made a 40km journey from the Jerez circuit with fellow MotoGP riders Alex de Angelis, Colin Edwards and former premier class World Champion Alex Crivillé to visit the ranch of famous Spanish bullfighter Jesulin de Ubrique. The riders toured the traditional Spanish style ranch, shared a 'tapas' meal, saw De Ubrique's game hunting trophies and were treated to a brief bullfighting demonstration before having a shot at the traditional Spanish art. Later the riders saw the fields where De Ubrique breeds the animals which are used in traditional Spanish 'bull runs'.
Also on Thursday, several riders took some time out to 'relax' with a game of poker on the 50 metre-high elevated bwin.com 'Sky Platform,' which will be present at the Jerez circuit throughout the weekend.
Practice for the Gran Premio bwin.com de España begins for the MotoGP stars on Friday afternoon at 2.05pm local time, with the 125cc riders on track at 1.05pm and the 250cc competitors getting underway at 3.05pm.
Rossi starts Jerez weekend as Quickest
Friday 1 May - The action at the Gran Premio bwin.com de España got underway on Friday afternoon at the Circuito de Jerez, with Fiat Yamaha's Valentino Rossi setting the pace in Spain and sending a May Day warning to those looking to beat him this weekend.
Happily for the riders the session took place in fine conditions, under brilliant blue Andalusia skies and on a dry surface, with similar conditions forecast for the rest of the weekend -after two rain-affected GPs so far this year in Qatar and Japan.
Rossi started the Spanish visit with a best effort of 1'39.647 on the 16th of the 21 laps squeezed into the 45-minute first free practice session, continuing the good pace he demonstrated in the Official MotoGP Test at the same track in March.
Three other riders who also performed well in the final preseason test at Jerez, namely Rizla Suzuki's Loris Capirossi (1'40.011), Ducati Marlboro's Casey Stoner (1'40.268) and Fiat Yamaha's Jorge Lorenzo (1'40.441) lapped second to fourth quickest, respectively, whilst Repsol Honda rider Andrea Dovizioso was around a second adrift of Rossi's pace to complete a top five which featured four different manufacturers.
The likes of Colin Edwards (Monster Yamaha Tech 3), Randy de Puniet (LCR Honda), Chris Vermeulen (Rizla Suzuki), Marco Melandri (Hayate Racing) and Dani Pedrosa (Repsol Honda) all registered top ten times, Pedrosa lapping a second and a half off the quickest pace.

A very cool Jorge Lorenzo

2009 MotoGP World Championship , Round 2 of 17, Polini Grand Prix of Japan
Fiat Yamaha's Lorenzo and Rossi
seal incredible one-two in Japanese GP
Polini Grand Prix of Japan, Motegi,, April 24-26th - After it looked at one point on race-day as if the Grand Prix of Japan would be a complete washout, the sun broke through the dark clouds and streamed onto the Motegi circuit as the Fiat Yamaha team enjoyed a clean sweep of the top two spots. With qualifying having been cancelled yesterday due to the heavy rain, both riders started the race from the front row of the grid according to their times from Friday's free practice. Following a stunning race, Jorge Lorenzo took the glory of standing on the top step of the podium, after coming through a brilliant scrap with his team-mate Valentino Rossi, who finished a close second.
Dani Pedrosa (Repsol Honda RC212V) celebrated 50 years of Honda excellence in the World Championships by taking a hard-fought third place, from eleventh on the grid, in the company's home race on the Twin Ring Motegi circuit, while Jorge Lorenzo (Fiat Yamaha) held off teammate Valentino Rossi for the victory.
Pedrosa's teammate Andrea Dovizioso battled for a podium spot until the final few laps when he fell back to finish a close fifth to the fourth place finisher, Casey Stoner (Ducati Marlboro) Complete Report HERE
---
The Official SBK 2008/2009 Yearbook
Commerating the 20th Anniversary
of World Superbike and
Troy Bayliss' 3rd World Championship Title

The World Superbike Championship is a spectacle for the technical enthusiast with modified production bikes representing the point of contact between the most advanced technology and the machines that we see darting along the public roads every day. The official Superbike World Championship book has always tried to transmit this important fact through its pictures.

From the 2008 edition, that message is further developed and goes even deeper into the technical aspects of the sport, so extremely interesting to the most competent fans. But as well as the bikes, the men of the category are able to maintain close contact with their public. That is why champions and their colleagues recount their human side as well as their sports career, aspects to which ample space has been given in the Superbike annual. There is no lack of chapters devoted to other categories (Supersport, Superstock 1000, Superstock 600), which complete the world championship program. All highlighted by the most spectacular pictures of the season.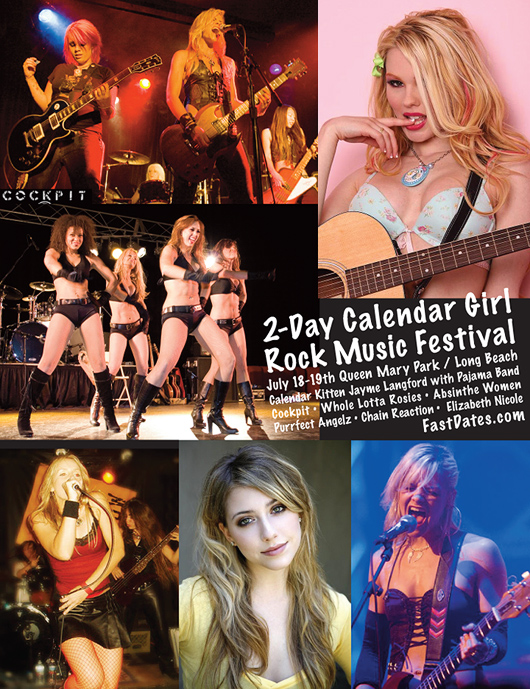 Iron Works Magazine & Mikuni Carburetors sponsored



Performance Machine Los Angeles Calendar Motorcycle Show Weekend
Now $86,000 in Cash and Awards!*
Join us again on Sunday July 13th 2008 for the World's premier Motorcycle Contest at the
Los Angeles Calendar Motorcycle Show & Calendar Girl Music Festival Weekend featuring the finest Professional and Amateur Custom, Performance, Classic V-Twins, Metric Cruiser & Sportbikes, Antique Streetbikes.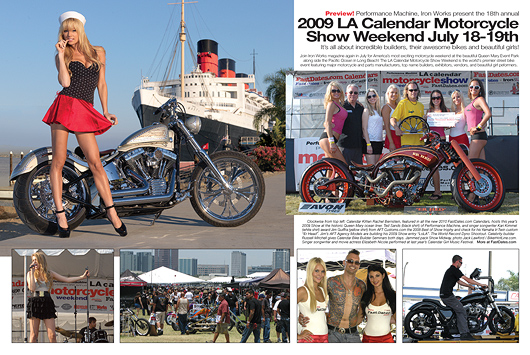 Other exciting new classes and activities at this year's Los Angles Calendar Motorcycle Show include the Metric Midway with wide range of special activities for metric Road and Sportbike enthusiasts and fans will take place in the Midway including custom and performance bike displays, demo bike rides, a special Metric Cruiser and Sportbike trophy contest class, together with related Venders, Dealers and Product Manufacturers. More....


Pre war sportbike! Mike Dunn's beautiful 1934 Zundapp K500 wlil be among the entries at the 2009 Calendar Show. Vintage German Motorcycles www.vintagegermanmotorcycles.com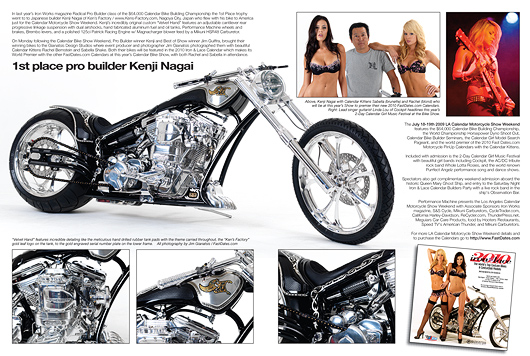 ---
New FastDates.com Greeting Cards!
It's been nearly impossible for motorcycle enthusiasts to find cool motorcycle related greeting cards, but now through our new association with CafePress, a print-on-demand publisher, I am excitied to now offer you the first selection in a new line of official FastDates.com Calendars Greeting Cards. This first Card features our beautiful Calendar Kitten Tiffany Toth getting down for action behind the bubble of the incredible Ducati 1098S Tri Colore limited edition Superbike. Cards are printed on high quality card stock with a glassy front, measure a large 5x7 inches and come packaged (10) per box with envelopes. - Cheers! Jim Gianatsis
Order at CafePress.com/FastDates
Below - Just in case you can't get enough, here's one more look, of Tiffany who is featured in all 3 of our 2009 FastDates.com Calendars, and in some very sexy pictorials in Members Corner!
---
Round Four of 2009 AMA Pro Season
Honda Superbike Classic at Barber Motorsports Park May 1-3rd
This Weekend's Event Features Dual American Superbike and Daytona SportBike Races
LEEDS, Ala. (April 30, 2009) - Championship leaders Mat Mladin (No. 7 Rockstar/Makita Yoshimura Suzuki GSX- R1000) and Danny Eslick (No. 9 Bruce Rossmeyer's Daytona Racing/RMR Buell 1125R) will lead a full field of AMA Pro Road Racing teams and riders to Barber Motorsports Park this weekend for the 7th annual Honda Superbike Classic. Over 130 AMA Pro motorcycles are entered for the event that takes place at the picturesque Barber Motorsports Park circuit, May 1 - 3.

The packed weekend of AMA Pro Road Racing is headlined by AMA Pro National Guard American Superbike presented by Parts Unlimited and AMA Pro Daytona SportBike presented by AMSOIL, which will run dual feature races on Saturday and Sunday. Also on the card are the up-and-coming riders of the AMA Pro SuperSport presented by Shoei division and a two-hour enduro for AMA Pro SunTrust Moto-GT.

The Barber Motorsports Park weekend will be the second consecutive AMA Pro Road Racing event on a permanent road course in the Southeast after the series visited Road Atlanta for the AMA Pro Suzuki Superbike Showdown earlier this month. The 2009 series opened with a pair of races on the superspeedway road courses at Daytona International Speedway (Daytona 200 Week by Honda, March 4 - 6) and Auto Club Speedway (Suzuki AMA Pro Superbike Challenge, March 20 - 22).

Flag-to-flag coverage of the four featured Barber Motorsports Park races as well as SuperSport and SunTrust Moto-GT highlights will be showcased on the new AMA Pro Prime Time show on SPEED in consecutive episodes on Saturday, May 9 at 10 p.m. ET (7 p.m. PT) and in a special Sunday airing on May 17 at 10 a.m. ET (7 a.m. PT).

Undefeated American Superbike championship leader Mladin has 157 points and has not lost a race at Barber since 2006. He has been the clear class of the field this year while his Yoshimura Suzuki teammates Tommy Hayden (No. 22 Rockstar/Makita Yoshimura Suzuki GSX-R1000) and Blake Young (No. 79 Rockstar/Makita Yoshimura Suzuki GSX-R1000) have been among the few riders able to keep pace with their Australian teammate this season. Hayden is second in points with 112 and has finished out of the top three only once in the year's first five races. Young, in turn, scored his first podium finish of the year with a second-place finish in Race 2 at Road Atlanta where he also led his first laps of the season. He is fourth in the championship standings with 89 points.

Geoff May (No. 54 National Guard Jordan Suzuki GSX-R1000) is third in the American Superbike Championship with 92 points after finishing third in three of the last four races, including both rounds at Road Atlanta. His Jordan Suzuki teammate Aaron Yates (No. 23 Brand Jordan Suzuki GSX-R1000) has yet to crack the top three this season but had a best finish of fifth one race ago at Road Atlanta. Yates won three straight Superstock races at Barber from 2006 through last year.

Yamaha's American Superbike contenders include Ben Bostrom (No. 2 Yamaha Motor Corp. USA Yamaha R1) and Josh Hayes (No. 4 Yamaha Motor Corp. USA Yamaha R1). Hayes is fifth in the championship standings with 77 points and is coming off of his best weekend of 2009 at Road Atlanta where he scored fifth- and fourth-place showings. Bostrom is sixth in the standings with 71 points and has one top-five race finish so far this season.

In addition to the top Suzuki and Yamaha contenders, several strong Honda, Ducati and Buell teams are heading to Barber.

Neil Hodgson (No. 100 Corona Extra Honda CBR1000RR) will make his first start since finishing second in the Daytona opener. He later suffered a motocross training injury that kept him on the sidelines until this weekend. Hodgson was capably replaced by Jake Holden who will return to riding his own No. 59 Holden Racing Honda CBR1000RR at Barber while another Honda rider to watch is Aaron Gobert (No. 96 Team Trifoglio Racing Honda CBR1000RR).

Ducati's Larry Pegram (No. 72 Foremost Insurance/Pegram Racing Ducati 1098R) has season-best showings of fourth in the Daytona opener and third in Race 2 at Auto Club Speedway one event later. Pegram will again lead the Ducati camp at Barber where he will be joined for the second-straight race by Daytona 200 sixth-place finisher and Daytona SportBike regular Barrett Long (No. 29 Longevity Racing Ducati 1098R) who will also run in the American Superbike class.

Buell has been a top contender in Daytona SportBike this season, but a pair of the American-built bikes is also entered in the Barber American Superbike round. Shawn Higbee (No. 11 Higbee-Racing.com Buell 1125R) and Walt Sipp (No. 221 Walt Sipp Racing Buell 1125R) will each mount up on Buells.

Another entry of note is Celtic Racing which will make its first start since finishing ninth in the Daytona opener with Michael Laverty (No. 8 Celtic Racing Suzuki GSX-R1000). Two more Suzuki riders, David Anthony (No. 25 Aussie Dave Racing Suzuki GSX-R1000) and Taylor Knapp (No. 44 Taylor Knapp Racing Suzuki GSX-R1000) complete the top 10 in the championship standings.

A total of 30 entries are set for the AMA Pro American Superbike class and the weekend's first round starts at 3 p.m. local time on Saturday. Race 2 goes down at 4 p.m. on Sunday and closes the 2009 Honda Superbike Classic weekend. Both American Superbike races will be 21 laps for 50 miles.
---
There's more! Go to Pit Lane News Previous Page

Also Visit: Fast Dates Calendar News • Iron & Lace Calendar News
Calendar Girl News • Meet the Models • Paddock Garage

Calendar Kittens, The Paddock Garage, Screensavers, Iron & Lace Garage


MotorcycleSuperstore.com


Now Available
2009 FastDates.com Calendars


The Official SBK
2008/2009 Yearbook
Awesome in full color! Commerating the 21st Anniversary of World Superbike
Troy Bayliss' 3rd World Championship Title>
PLus a technical look at ll the bikes, and a preview of Ben Spies and Noriyuki Haga battleing for the 2009 Champiosnhip!
We bought it ourselves and totally recommend it!
---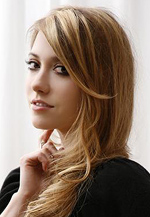 Calendar Kitten and
Singer Songwriter Actress
Elizabeth Nicole
Premiers 2 new Movies!
April 20th 2009 - One of favorite singer songwriters Elizabeth Nicole, who performed at our 2008 LA Calednar Motorcycle Show and Calendar Girl Muisc Festival,is also a vetern actress who has two brand new Hollywood feature movies premiering this month and next.Her first movie is called "All Ages Night' about the problems of teens growing up in Hollywood and it is making its film festival premier on April 29th - See Elizabeth Nicole in All Ages Night - movie premiere on Wed, April 29 at 6:15pm at the Newport Beach Film Festival - buy tickets here http://newportbeach.bside.comHer 2nd movie is called "Cornered' where she costars with vetern actor Steve Gootenburg. Elizabeth will be jetting off to the French Rivera next month for the world premier of the movie at the Cannes Film Festival.If you can't join Elizabeth for her movie premiers, at least check out and buy her music on her MySpace.com/Elizabeth Nicole page. Elizabeth wrote and recorded all the songs in her ablum in her bedroom at home, playing all the instruments on a computer keyboard and singing all the backup vocals. Incredibly talented and beautiful!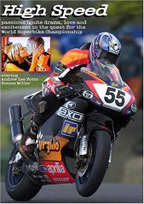 High Speed - the Movie
The best motorcyce racing movie ever made! Filmed on location at World Superbike, this an exciting romantic drama staring beautiful actress Sienna Miller.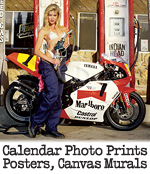 More 2009 Pin Up Model
& Motorcycle Calendars...

---
Guintoli Set to Defend
Bitish Superbike Lead
at Olton Park
Team Suzuki Press Office - May 1. Worx Crescent Suzuki's Sylvain Guintoli faces the daunting challenge of the Oulton Park circuit this May Bank Holiday, and as championship leader, will face a stern test in defending his championship lead.
The Cheshire circuit, set in the country park grounds of the old Oulton Hall, which was destroyed in a fire many years ago, is world-renowned for its technical difficulty with rapidly changing gradients and blind crests leading into unforgiving corners.
Is the Frenchman ready for the challenge? - "I've ridden nothing like this track before and for some of the corners I think I'll have to close my eyes for a second! I've been around it in a car and after Brands we came here and I rode about 40 laps on a track day. I couldn't do proper lap times because of the traffic but I got a good idea of the corners and it really is a very nice track.
"It'll be tough, but there is no reason why we shouldn't do well here. The team scored a double win here last year, so it suits the bike - and this year's GSX-R1000 is even better."
Team manager Jack Valentine confirms that technically the team are 100% ready. - "The bike has shown through testing, and at Brands, that its base set-up is very good - it's worked on every track we've been to. For this weekend we expect to make only small changes to the settings to ensure Sylvain gets the best balance and feel with the bike. With this being a long 2.6-mile course we'll make gearing changes too.
"We won't be pressuring Sylvain, though. It's a long weekend and with Sylvain being new here we'll look for a progressive improvement in lap times - top 10 will be fine to start with, but we'll expect to be at the front by the races.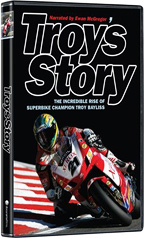 Troy's Story
The story of now 3-Time World Superbike Champion Troy Bayliss narrated by Ewan McGreggor. The video is made up of (6) 30-minute TV shows about the Champion's career and his life, beginning with his film footage of Troy taling about his minibike racing career at age 6 years! We bought it and totally recommend it!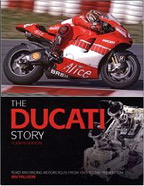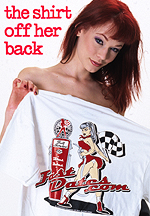 Order the Official
FastDates.com &
LA Calendar Bike Show
T-Shirts!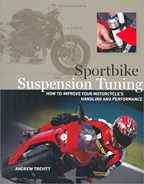 Sponsors, Purse, Additional Details Announced for Larry H. Miller Superbike Challenge
on USA World Superbike Weekend
TOOELE VALLEY, UTAH (April 17, 2009) — The Utah SportBike Association (UtahSBA) today released additional information about the Larry H. Miller Superbike Challenge, which will serve as a support event to the HANNspree FIM Superbike World Championship and FIM World Supersport Championship over the weekend of May 29-31, 2009.The Larry H. Miller Superbike Challenge will be comprised of two UtahSBA classes, GTO and GTU, each of which will have a separate 30-minute race. Event sponsors will be the Utah Sports Commission, Plaza Cycle and Zantrex-3.The purse for the event will total $55,000. The GTO race will pay a total of $30,000 with $8,000 to win, $6,000 for second, $4,000 for third, and will pay through 20th place, with 12-20 receiving $200. In the GTU race, the winner will receive $6,000 of a total purse of $20,000, with $4,000 for second, $3,000 for third and payment through 16th position, with 11th through 16th receiving $200. In addition, there will be $5,000 available for a King of Clubs award, to the group or club whose representatives obtain a combined best result.In order to be eligible to enter, a racer must satisfy the following requirements: 1) be an AMA Member, 2) hold a current expert class or equivalent road racing license from a recognized club (including but not limited to CMRA, CCS, AHRMA, OMRA, WMRRA, USGPRU, UtahSBA, MRA, AFM, WSMC, WERA), 3) must have held an expert class license for at least one full year, and 4) must be at least 14 years of age. Alternatively, a racer may hold an AMA Pro Racing license (the license will satisfy all requirements listed above), or may petition for inclusion due to special circumstances. Racers and all of their support personnel must sign UtahSBA and AMA waivers of liability; for racers under the legal age, waivers must be signed by both parents or legal guardians.The UtahSBA has created a new website specifically for this event, and entrants are advised to register online and get additional information at www.SuperbikeChallenge.com."We are thrilled to have the support of great sponsors like the Utah Sports Commission, Plaza Cycle and Zantrex-3 to make this event, and this generous purse, possible," said Lance Lee, President of the UtahSBA. "The level of interest has been huge, and now that registration is open we're sure that the fields will fill very quickly, so we encourage anyone who wants to race to register immediately."As always, working with the staff at Miller Motorsports Park has been terrific, and we are very excited to be part of what is going to be a fantastic weekend. We're ready to go racing right now!"The HANNspree FIM Superbike World Championship returns to Miller Motorsports Park over the weekend of May 29-31, 2009, and will be joined by the FIM World Supersport Championship and the Larry H. Miller Superbike Challenge. Tickets for the event are on sale now at www.MMPTix.com.For more information on Miller Motorsports Park, call the track at (435) 277-RACE (7223) or visit the website at millermotorsportspark.com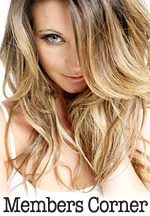 Members Corner
Hot Bikes, Sexy Kittens
Get Your Exclusive Grid Pass
aslo includes....
---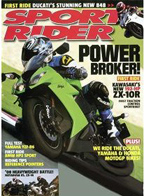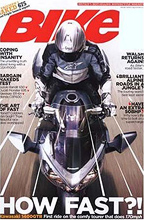 Laguna Seca
MotoGP Pit Walk
A recent email from Mazda Raceway at Laguna Seca hipped us to some interesting news for the USGP weekend. FYI: "Fans with a Friday or a 3-Day general admission ticket and paddock pass will be able to experience on Friday, July 3 The MotoGP Pit Walk, which will take place between 11 AM - 1 PM. Fans will be able to see what goes on inside the MotoGP pits and garages up close and personal, and it is expected that some of the star riders will be meeting fans and signing autographs." Tickets must be purchased from Laguna. Click for tix or call 1-800-327-7322 for info. As usual we'll be there between turns 2 and 3. Start making plans!
AMA Pro Racing Announces Daytona SportBike Addition to Mazda Raceway Laguna Seca Round
Schedule Change Completes the Set of Top-Tier Rider Talent on Event Roster
DAYTONA BEACH, Fla. (April 27, 2009) - With approval from event organizers, AMA Pro Racing and Mazda Raceway Laguna Seca today announced the addition of AMA Pro Daytona SportBike presented by AMSOIL to the weekend schedule of the Red Bull U.S. Grand Prix, complementing the already notable schedule of premier international motorcycle racing including the MotoGP World Championship and AMA Pro National Guard American Superbike presented by Parts Unlimited, as well as AMA Pro SuperSport presented by Shoei.

"We are very excited to bring the Daytona SportBike division to the Monterey Peninsula," said AMA Pro Racing President Roger Edmondson. "The Daytona SportBike riders will round out the world-class talent already scheduled to participate and the intense competition will provide the fans with as thrilling an experience as you can get in motorsports."

On-track activity will begin on Friday, July 3rd with MotoGP and AMA Pro Practice. Saturday, July 4th will see MotoGP and AMA Pro Qualifying and will end with the AMA Pro SuperSport race. Each premier class will have one race, ending the weekend on Sunday with the AMA Pro American Superbike, AMA Pro Daytona SportBike and MotoGP World Championship finals.

"We are showcasing the premier overseas and American motorcycle riders," said Gill Campbell CEO/general manager, Mazda Raceway Laguna Seca. "During the Red Bull U.S. Grand Prix you will be able to watch the amazing talents of our U.S. riders - Nicky Hayden, Colin Edwards and Ben Bostrom."

The event weekend will see a racing reunion for the championship-winning Hayden brothers across the three premier classes, with 2002 AMA Pro American Superbike and 2006 World Champion Nicky Hayden in MotoGP, 2005 AMA Pro SuperSport Champion Tommy Hayden in AMA Pro American Superbike, and 2007 AMA Pro SuperSport Champion Roger Hayden in AMA Pro Daytona SportBike.

"It's kind of cool to have everyone race together and it's great for my family - less stressful for my parents - to see us race all together and not be spread out all over the world," said Tommy Hayden, rider of the No. 22 Rockstar/Makita Suzuki GSX-R1000. "So it's really great for all of us and we always look forward to that race weekend."

"This will be the fifth year that we all get to be together at this race," added Roger Hayden, who will compete aboard the No. 95 Monster Energy Attack Kawasaki Ninja ZX-6R. "I really like having the whole family there. It's nice to be able to race and also cheer on my brothers at the same time."
S&S Engines Now Certified to Meet California Emissions Standards
April 24th - S&S Cycle of LaCrosse and Viola, Wisconsin has received executive orders from the California Air Recourses Board (CARB), which allows S&S to sell engines for "new build" custom bikes in the State of California.
The engines covered by the executive orders are the S&S V100C, V113C, V124C and X117C. The V100C, V113C, and V124C are carbureted engines with displacements of 100, 113, and 124 cubic inches respectively. The X117C is S&S Cycle's proprietary fuel injected 56° X-Wedge™ engine with a displacement of 117 cubic inches. Again, all of these engines are intended for "new build" custom motorcycles.
The V-Series engines are compatible with 1984-'99 style custom chassis designed for Harley-Davidson® Evolution® big twin engines, and are available in natural, wrinkle black powder coat and polished finishes. The X-Wedge engine requires a specially designed chassis to accommodate the X-Wedge engine mounts. The X117C is available in silver or wrinkle black powder coat, and polished finishes. S&S CA engines are similar to the existing S&S 49-State EPA engines, but were made compliant with California evaporative emissions requirements with the addition of a carbon canister, a vapor valve, an evaporative hose routing label, and a sealed air cleaner assembly on the carbureted models. Additional restrictions have also been applied to the maximum capacity of the fuel tank and the distance between the fuel tank and engine.S&S CA engines are available only through qualified S&S dealers. To become qualified, a dealer is required to pass a simple on-line class and test. This is to ensure that the selling dealer is familiar with the special requirements for compliance. Once these requirements have been met for a particular engine, S&S will issue a Manufacturer's Statement of Origin (MSO) for the engine. At that time, the motorcycle will be deemed certified, and the owner will be able obtain a title, and registration. The bike can then be offered for sale, sold, or ridden with no mileage or use restrictions. It should be noted that these engines cannot legally be used to replace the engine in a previously registered vehicle. Looking ahead, S&S is currently working toward approval of one or more replacement engines for 1984-'99 Harley-Davidson big twin motorcycles originally equipped with Evolution engines. Executive orders approving replacement engines are expected sometime before the end of the year. This will allow S&S Cycle to provide owners of older Harley-Davidson motorcycles with an emissions legal performance upgrade and an alternative to rebuilding a worn stock engine.
S&S Cycle has been a leading manufacturer of performance engines and replacement parts for v-twin motorcycles for over 50 years. The company's headquarters and manufacturing facilities are based in Viola, Wisconsin. More information can be found at www.sscycle.com.