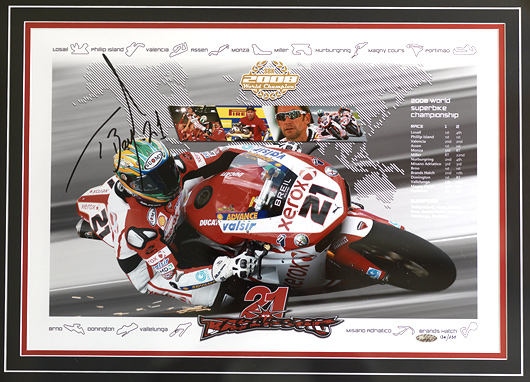 Limited Edition Troy Bayliss Art Print from Autographed Collectables
May 7th - We were down at the Long Beach GP Indy Car race a few weeks ago, hanging out in the pits with our favorite race girl Danika Patrick (who finished 4th in Sunday's race). In cruisin' through the nearby Venders Area we can across a cool display of limited edition signed racing prints from an Australian company named Autographed Collectables and its owner, Miguel Rames. Most of the beautifully created limited edition and signed racing prints created by Miguel featured Formula One and Indy car stars, but smack in the middle of his display was this awesome 16 x 22" photo montage print on high quality art paper of newly crowned 2008 World Superbike Champion Troy Bayliss.
The print was personally signed by Troy at his home in Monaco back in December, as part of a 250 Limited Editon print signing. It features all the race tracks and dates of the 2008 SBK Championship, plus troy's personal logo and race number. As a hard core Ducati and Troy bayliss fan, I just had to have it, and the price seemed very reasonable at just US $350.00 with intricate matting and glass framed in a high quality painted wood frame, complete with a Numbered Certificate of Authenticity and this photo of Troy doing the signing. Miguel even let me custom create my own Black/White/Red matting for the poster inside a modern style dull Black wooden frame to match my home's interior and my Ducati 998R and 999R Superbikes parked in the my living room. The finished framed size is 24 x 30" (shown above) was made to my specifications and Federal Expressed to me in just 10 days from Australia for $92 additional, for a total of $442. Very reasonable.
And out in my garage is my 1098R - the 3rd and most recent Ducati Superbike model (pictured on the print) that Troy won his 3-World Superbike titles on. And a perfect compliment to my Suomy limited edition 1098 of 1098 autographed Troy Bayliss SBK Champion Commutative Helmet which features pictures of Troy riding these 3 different Ducati Superbike bikes to his 3 World Superbike. Very cool!
It turns that Autographed Collectibles has an entire line of autographed motorcycle racing Collectable Prints from World Superbike and MotoGP, including riders Valentino Rossi, Casey Stoner, Nicky Hayden, Max Biaggi and Ben Spies. I highly recommend the quality of these prints for any racing enthusiast. Check out the Autographed Collectable website at www.Air23.com.au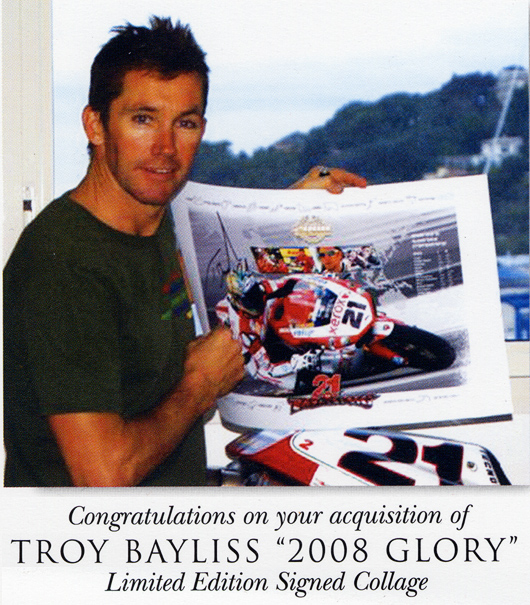 Nicky Hayden's Last Chance?
Troy Bayliss Will Be at Monza World Superbike this Weekend
Before Testing the Ducati GP09 and GP10 at Mugelo
Ducati Press Office, Thursday May 07 2009 - Troy Bayliss returns to the track on a Ducati race bike! The Australian rider, who will follow this weekend's Superbike action at Monza from the Ducati garage, will test the Desmosedici GP9 from May 12th to 14th at the Italian circuit of Mugello, alongside the team's official MotoGP test rider Vittoriano Guareschi. The test has been planned for a while and will be repeated during the year at future official sessions of the Test Team. Ducati can thus count on the feedback of a three times world champion, whose talent and experience will contribute to the continuous development work carried out on the Desmosedici GP9 and GP10.
Editor's Comment: It should be noted the Mugello tests with Superbike champ Troy Bayliss will be followed by the Mugelo Italian Moto MotoGP some 2 weeks later on May 31st. Needless to say, the GP09 bike setup setting which Bayliss will find during the May 12-4th test will most certainly be provided to Ducati MotoGP team rider Nicky Hayden's GP09 for the Mugello race. Hayden has proven to be clueless in setting his Ducati this season, much like his struggles with the factory Repsol Hondas the seasons before. This past week at the MotoGP round in Jerez, Spain, Hayden finished dead last on the Ducati GP09 behind all the privateer teams. Should Hayden's lap times at the Mugelo MotoGP be slower than Bayliss' testing times, on the same bike, Ducati will have to acknowledge they made a big mistake in signing Hayden and possibly put someone else on the team bike to finish out the 2009 season and assist main man Casey Stoner. If you remember it was Troy Bayliss who filled in for injured team rider Sete Giberneau at the final MotoGP race of 2006 at Valencia and running away with the win at his only MotoGP ride that year. This will be very interesting, for sure!
---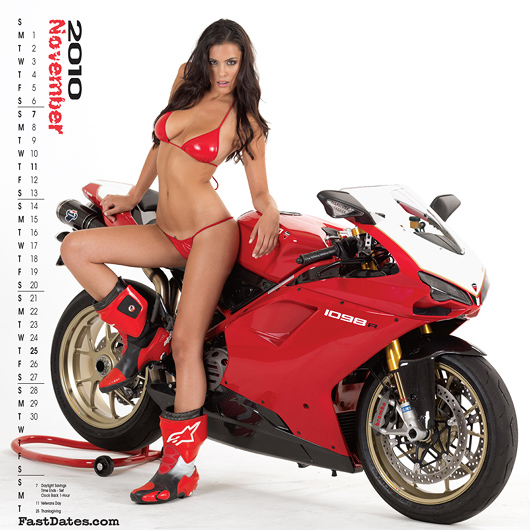 Ducati Corse SBK Confirms hot new Calendar Kitten Sabella
for Miller USA World Superbike May 31st
Los Angeles, April 1st - FastDates.com is excited to announce that Team Ducati Corse World Superbike has confirmed new 2010 Fast Dates Calendar Kitten Sabella Shake to be one of the team's official grid girls at the Miller Motorsports, Utah, USA World Superbike Round on Sunday May 31st 2009. This continues a long standing tradition in World Superbike where the official SBK endorsed Fast Dates World Superbike Calendar models have served as the official grid girls for SBK and top factory race teams including Ducati Corse and Alstare Suzuki. At this year's race Sabella will be be the Ducati Corse umbrella girl for team riders Noriyuki Haga and Michelle Fabrizio, assuring they look good and stay cool and on the starting grid before the heat of battle.
Sabella will be at Miller Motorsports Park for the World Superbike Weekend to shoot with renown motorsports and fashion photographer Jim Gianatsis for the next edition of the Performance Machine sponsored SBK Fast Dates Calendar World Superbike Calendar with all the top factory World Superbike teams.
Beautiful Sabella, age 21, was born in Monterey California, but moved to Los Angeles a few years ago after high school to pursue a modeling career and a higher education. She is currently in her third year of business law at Loyola Mary Mount University and can't wait to be a "....sexy attorney who kicks butt in the courtroom!"
In the meantime, while you wait to get your butt kicked by Sabella in court, you can check out her current physical evidence all 3 editions of the 2010 FastDates.com Calendars: Fast Dates sportbikes, Iron & Lace custom bikes, and Garage Girls where this sexy brunette also appears on the cover of two of the Calendars with beautiful blond haired Calendar Kitten Rachel Bernstein. The new 2010 FastDates.com Calendars go on sale at your favorite motorcycle dealer and online from July 1st 2009, while both Sabella and Rachel will be premiering with the Calendars in person at the 18th annual LA Calendar Motorcycle Show Weekend July 18-19th. Complete Calendar ordering information and Bike Show details are online at www.FastDates.com.
---
Ben Spies tops the Podium for Race 2 at Monza with Race 1 winner Michel Fabrizio (left) and Ryuichi Kiyonari (right).

2009 SBK Hannspree World Superbike Championship, Round 5 of 14, Monza Italy
Fabrizio and Ducati:1, Spies and Yamaha:1
at the Monza Citadel of Speed
Monza, Italy, May 8-10th, 2009 - Michel Fabrizio (Ducati Xerox) and Ben Spies (Yamaha World Superbike) shared the wins in an exciting fifth round of the Hannspree FIM Superbike World Championship at the Autodromo Nazionale di Monza. 118,000 spectators witnessed Fabrizio's maiden Superbike win in race 1 and Spies making amends in race 2 for his first race disappointment, when his Yamaha ran out of fuel at the final corner. Noriyuki Haga (Ducati Xerox) crashed out in race 2 after being hit by a bird but still leads the table with a 54 point advantage over Spies.
Michel Fabrizio streaks pat the Ducati Grandstand at Monza as fans hold up the Italian tri colors and matching smoke fills the air!
Preview: Monza Gears up for more slipstreaming action in WSBK
Monza , Tuesday 5th May 2009, Preview - The Autodromo Nazionale di Monza, deep in the heart of the splendid Monza parkland, is gearing up for this coming weekend's fifth round of the Hannspree FIM Superbike World Championship. This classic high-speed appointment has been part of Superbike since 1990 and this year arrives at its 18th edition. With a lap of 5.793 km Monza is the longest circuit on the calendar and its long straights, wide curves and fast chicanes all help to exalt the power of the bikes, which remain at full throttle for over 50% of the lap. Monza has been the scene for many epic slip-streaming battles in the past, and the winners include all the top names in Superbike racing. The most successful rider of all time at Monza is Troy Bayliss, with six wins to his name, followed by a trio on 4 made up of Pierfrancesco Chili, Carl Fogarty and Fabrizio Pirovano. Amongst current SBK riders, the most successful is Noriyuki Haga on 3, followed by Regis Laconi on 2 and Max Neukirchner on 1. In the manufacturers ranking, Ducati leads the way with 17 wins, followed by Yamaha (7), Honda (6), Suzuki (3) and Kawasaki (1).
DUCATI-YAMAHA BATTLE CONTINUES – In the last two seasons, Noriyuki Haga has won three of the four races held at Monza, but he did so on a Yamaha, which this year is now in the hands of Ben Spies. The two riders have so far dominated the championship, sharing the wins between them (4 apiece) with the points difference coming from Spies' three zeros. The Monza round offers the Texan a chance to partly reduce the 60-point gap to Haga, but the Japanese rider will also be galvanized by the fact that Ducati have not won at Monza since 2006 and he will be aiming to interrupt that negative sequence.
NEUKIRCHNER ONE YEAR ON – Last year the battle between Haga and Neukirchner set the Monza public alight; the German took his first-ever SBK win by 0.058 seconds in race 1 and Haga then took revenge in race 2 by 0.009 seconds! This year Neukirchner and Suzuki have had a mixed start to the season but the Monza circuit could be the best opportunity so far to show off the power of the Japanese four-cylinder machine and to record Suzuki's first win of the year.
LOOSE CANNONS – And neither has Honda Europe's flagship team, Hannspree Ten Kate Honda with its power trio of riders, Carlos Checa, Jonathan Rea and Ryuichi Kiyonari, had a particularly positive start to the season. But like Suzuki, the Monza track has often been a prestigious showcase for the squad, as demonstrated by Kiyonari's form and third place finish in race 2 last year. Sheer engine power has always been a trademark of the Dutch team, which will be attempting to redress the balance. Luckily for Honda, Stiggy Racing's Leon Haslam is producing some great results and the British rider could again emerge as a contender for the podium, if not outright victory. Haslam will be flanked in the Swedish team by American Jake Zemke, who will step in for the injured John Hopkins for the Monza round.
ITALIANS AT HOME – On their home track Italian riders and manufacturers will also be searching for their slice of glory and expectation is especially high to see how well the Aprilia RSV4 will go on such a fast circuit. In the races so far the four-cylinder machine from Noale has demonstrated top speed on a par with its rivals and it could come to the fore on a track where slipstreaming plays such a vital role. On the rider front both Max Biaggi and Michel Fabrizio will be trying to score a first win for an Italian at Monza since Pierfrancesco Chili in 2000. Biaggi is still dealing with the Aprilia RSV4's teething problems, but the potential is there, while Fabrizio is still looking to make that jump in quality that will take him from being a podium finisher to a race winner.
BMW FAST TRACK – The opening rounds showed that BMW Motor rad are finding it difficult to make their S 1000 RR machine competitive on technical circuits, but Monza will be an ideal opportunity to get the new bike closer to the front-runners. Troy Corser, a previous winner here in 2005, and Ruben Xaus know the track like the back of their hands and their experience will be vital in the team's attempts to obtain some good results, especially in view of the second half of the season.
SUPERSPORT – A healthy balance continues to reign in World Supersport, with exciting racing and a good dose of old-fashioned 'aggression' helping to evoke the golden days of the category when the 'wild bunch' fought for the win at every race. Monza is looking to provide more of the same, because the power of the various Supersport machines and the track layout make it difficult for anyone to pull out a commanding lead. In a championship in which the top 3 - Cal Crutchlow (Yamaha World Supersport), Eugene Laverty (Parkalgar Honda) and Kenan Sofuoglu (Hannspree Ten Kate Honda) – are separated by nine points, the Monza round could shuffle the cards considerably seeing as there are numerous other contenders for victory. Starting with reigning champion Andrew Pitt (Hannspree Ten Kate Honda), Anthony West (Stiggy Racing Honda), Fabien Foret (Yamaha World Supersport) and Joan Lascorz (Kawasaki Provec), one of the most interesting youngsters around in Supersport. These could be joined by Michele Pirro (Yamaha Lorenzini), the most competitive Italian at the moment. Pirro won the domestic championship CIV race at Monza on Sunday and has fully recovered from his crash at Assen.
SUPERSTOCK – The third round of the Superstock 1000 FIM Cup will probably be another private affair between Maxime Berger (Ten Kate Honda), Xavier Simeon (Ducati Xerox Junior Team) and Claudio Corti (Suzuki Alstare), the three main contenders, with Frenchmen Sylvain Barrier (Garnier Yamaha) and Loris Baz (MRS Yamaha), as well as Italian Davide Giugliano (MV Agusta) aiming to get a look in. In the European Superstock 600 encounter, Danilo Petrucci and his Yamaha Italia team-mate Marco Bussolotti are the favourites for the win, both looking to make up for their errors at Assen. Their chief rivals will be the points leader Gino Rea (Ten Kate Honda), Joey Litjens (VD Heyden Yamaha), Vincent Lonbois (MTM Yamaha) and Jeremy Guarnoni (MRS Yamaha).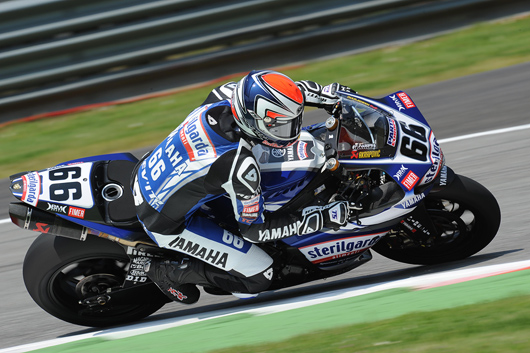 Tom Stles was 2nd quickest on Friday with the newly sponsored Sterilgarda R1 Yamaha. Note the new fuel tank filler located at the rear of the seat.
Fabrizio dominates opening day of qualifying at Monza
Friday 8th - Ducati Xerox's Michel Fabrizio dominated the opening day of World Superbike qualifying at the Autodromo Nazionale di Monza. After setting the quickest time in the morning's free practice, the Italian then did the same in the afternoon qualifying session to record a time of 1 minute 45.447 seconds. Fabrizio strung together a series of quick laps at the end of the session, clearly staking an early claim for the wins on Sunday. Tom Sykes (Yamaha World Superbike) put in a quick lap at the end of the session to prevent a Ducati 1-2, the British rider heading the points leader Noriyuki Haga by just three-hundredths of a second. The provisional front row was completed by another British rider, Jonathan Rea, who took his Hannspree Ten Kate Honda to fourth place.
Fifth and sixth slots on the second row of the grid went to the competitive Suzuki pairing of Max Neukirchner and Yukio Kagayama, the only other riders under the 1'46" mark. Once again Superbike qualifying proved to be a hard-fought affair, with 13 riders separated by less than a second. Seventh quickest time went to Ben Spies (Yamaha World Superbike),who finished ahead of Max Biaggi on the Aprilia. BMW once again placed its two riders in the top 15, with Ruben Xaus two-hundredths of a second ahead of his team-mate Troy Corser. Shinya Nakano's difficult moment continued for Aprilia with the Japanese rider crashing out in the afternoon.
Friday Times: 1. Fabrizio M. (ITA) Ducati 1098R 1'45.447; 2. Sykes T. (GBR) Yamaha YZF R1 1'45.758; 3. Haga N. (JPN) Ducati 1098R 1'45.790; 4. Rea J. (GBR) Honda CBR1000RR 1'45.919; 5. Neukirchner M. (GER) Suzuki GSX-R 1000 K9 1'45.962; 6. Kagayama Y. (JPN) Suzuki GSX-R 1000 K9 1'45.985; 7. Spies B. (USA) Yamaha YZF R1 1'46.013; 8. Biaggi M. (ITA) Aprilia RSV4 Factory 1'46.054; 9. Checa C. (ESP) Honda CBR1000RR 1'46.140; 10. Byrne S. (GBR) Ducati 1098R 1'46.164; 11. Kiyonari R. (JPN) Honda CBR1000RR 1'46.171; 12. Haslam L. (GBR) Honda CBR1000RR 1'46.208; 13. Smrz J. (CZE) Ducati 1098R 1'46.363; 14. Xaus R. (ESP) BMW S1000 RR 1'46.545; 15. Corser T. (AUS) BMW S1000 RR 1'46.565; 16. Scassa L. (ITA) Kawasaki ZX 10R 1'46.566
Ben Spies takes his 5th Straight Superpole on another new track!
Saturday, May 9th - Ben Spies made it an impressive five Superpole triumphs in five races with a blistering lap in the decisive qualifying session at the Autodromo di Monza. The Yamaha World Superbike team's Texan rookie star, who received his Superpole trophy from Troy Bayliss, totally disintegrated the Australian champion's previous record mark of 1'44.931 to clinch the pole with a time of 1 minute 44.073 seconds.
The only rider who was able to stay close to Spies throughout the 50 minute session was Michel Fabrizio (Ducati Xerox), who had dominated qualifying, but who had to take second best by two-tenths. Third place on the grid went to Ryuichi Kiyonari (Ten Kate Honda), who is starting to come good again after a difficult start to the season. The Japanese rider, who almost won here twelve months ago, headed Max Neukirchner (Suzuki Alstare). The German was out of contention until a couple of minutes from the end, but he put in a last-minute effort to haul his GSXR into the fourth slot, making it four different makes, Yamaha, Ducati, Honda and Suzuki, on the first row of the grid.
Sunday Race One -Fabrizio Beats Haga for the Win,
Spies Left Jilted at the Alter after an exciting 3-Way Bachelor Party
Race Day May 10th - It was a dramatic race day in Monza today for the World Superbike Championship as Yamaha rider and pole position starter Ben Spies again suffered the two extremes of racing, the victory and victory snatched away. It would also prove to be a milestone for Ducati Corse's Michele Fabrizio who claimed his first World Superbike win of his career as he ran wheel-to-wheel the entire race with Championship leaders Haga and Spies before receiving the First Race win.

Race one only made it to the first chicane on lap 1 as the Superbikes compressed into the tight first chicane. Tamada fell just before the corner, his bike sliding down the grass and across the track, causing collisions with Corser, Hill, Roberts and Neukirchener in the ensuing carnage. The German came off the worst with a broken right femur and dislocated right foot, while Roberts picked up various bruises.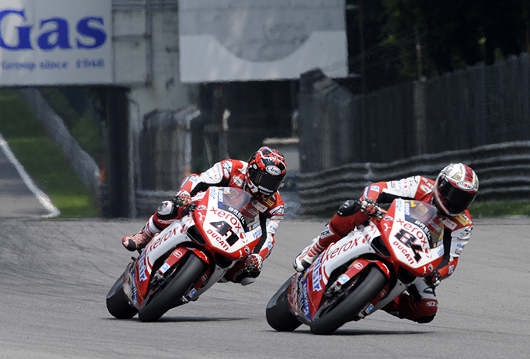 A red flag was issued and the race restarted. The race then became a battle at the front between Haga, Fabrizio and Spies for the lead. By lap nine Spies had a one second advantage over the Ducatis as they fough tback and forth over second, often side by side and the two Ducati team mate never more than inches apart the entie race. Fabrizio ended up the stronger and was able to close in and pass Spie twice for the led in epic braking battles into the corners that often saw Spies standing the R1 on its front wheel, the rear wheel waving some 6-10 inches off the ground he was braking so hard.
Three laps from the end Fabrizio drafted Spies on the main straight to take the lead going into the first chicane, only for Spies to take it back on the penultimate lap. The Yamaha rider then led convincingly and was looking a certainty for the win until running out of fuel as he took the Parabolica corner for the last time heading for the start finish straight. Ben was left devistated as certain victory was torn from his grasp and he was forced to walk back to his pit garage, leaving him in 15th position. Michel Fabrizio (Ducati Xerox) capitalized on Spies' misfortune to take his first win in Superbike. Team-mate Noriyuki Haga finished second to maintain his points lead.
Ben's Team-mate Tom Sykes started well from tenth on the grid and was eighth by the end of the first lap. Consistent race pace saw him take two more positions over the duration, crossing the line in sixth to take more points.
The third place battle also saw a thrilling end as Max Biaggi took his Aprilia over the line, but the Italian was penalized 20 seconds for cutting the chicane, leaving Ryuichi Kiyonari (Ten Kate Honda) to take the final podium position after a spectacular mid-race recovery from a poor start. Fourth went to Yukio Kagayama (Suzuki Alstare), ahead of the British pair of Jonathan Rea (Hannspree Ten Kate Honda) and Tom Sykes (Yamaha World Superbike). Both BMW and Kawasaki placed riders inside the top 10, Ruben Xaus taking the German four-cylinder machine to seventh while a still unfit Broc Parkes fought hard for tenth place.
Michel Fabrizio (Race 1 – winner, Race 2 – 2nd) - "I am so happy with today's results. It's gone well all weekend so I knew I had the chance to fight for the win and at last I've done it! Mid way through race 1 I was having trouble with the gears, especially when Ben passed me, but I didn't give up and fought till the end. It's a shame for Ben that the race finished as it did because it makes mine a bit of a false win but I'm very pleased of course. Race 2? Well Ben deserved the win in the first race so I'm pleased he took it instead in Race 2. I had to ride the second bike in Race 2 and for some reason I found it tricky at the start, I didn't have a great feeling and couldn't push but after a few laps I just concentrated on reaching the podium again and then it became easier. I thank my whole team for giving me such a fantastic bike this weekend. The double win I'll leave for the next race!"
Superbike Race One Results: 1. Fabrizio M. (ITA) Ducati 1098R 31'50.758 (196,459 kph); 2. Haga N. (JPN) Ducati 1098R 0.239; 3. Kiyonari R. (JPN) Honda CBR1000RR 8.175; 4. Kagayama Y. (JPN) Suzuki GSX-R 1000 K9 11.001; 5. Rea J. (GBR) Honda CBR1000RR 12.447; 6. Sykes T. (GBR) Yamaha YZF R1 13.693; 7. Xaus R. (ESP) BMW S1000 RR 19.172; 8. Laconi R. (FRA) Ducati 1098R 24.989; 9. Checa C. (ESP) Honda CBR1000RR 26.930; 10. Parkes B. (AUS) Kawasaki ZX 10R 27.418; 11. Biaggi M. (ITA) Aprilia RSV4 Factory 27.752; 12. Smrz J. (CZE) Ducati 1098R 29.545; 13. Nakano S. (JPN) Aprilia RSV4 Factory 30.952; 14. Byrne S. (GBR) Ducati 1098R 31.414; 15. Spies B. (USA) Yamaha YZF R1 36.998; 16. Muggeridge K. (AUS) Suzuki GSX-R 1000 K9 42.732
Ben Spies takes Monza Superpole on the newly sponsored Sterilgarda Yamaha.
Race Two - Revenge is Sweet for the Jilted Spies
Ben Spies (Yamaha World Superbike) was hungry to make up the misfortune of race one. Off the line he slipped into second behind Haga briefly before moving into the lead when Haga was struck by a bird on the first corner. From this point his win was never in doubt as the Texan put his head down and laid down lap after lap of fast perfect lines, adding a second gap per lap between himself and second position Fabrizio. As the race tipped over halfway point Spies slowed to ensure the issue of race one was not repeated, taking the chequered flag over 2.6 seconds ahead of second placed Fabrizio. This win for Ben , together with a bad crash at the Parabolica on lap 3 fro Championsho points leader Noriyuki Haga (Ducati Xerox) who was trying to charg back up through the field after the bird strike incident him back in 15th , keeps the Championship battle wide open.
Michel Fabrizio (Ducati Xerox) now becomes a credible title candidate after crowning his Italian weekend with an excellent second place. Fabrizio managed to hold off Ryuichi Kiyonari in the final stages, the Japanese rider repeating his race 1 result. A superb fourth went to Jonathan Rea (Hannspree Ten Kate Honda), while Max Biaggi (Aprilia), in fifth place, could have been further up the standings had he not made a mistake while fighting amongst the group and he was unable to make up the gap again.
Tom Sykes took another sixth place for Yamaha, while Leon Haslam (Stiggy Racing Honda) made up for his race 1 retirement with a seventh place. Troy Corser did not take the start in race 2 after his two crashes today, but BMW honour was held high by Ruben Xaus, who again finished in ninth place. Broc Parkes again scored more points for Kawasaki in thirteenth.
Ben Spies leaves Monza having closed the gap to championship leader Haga, he heads to Kyalami with 146 points, 54 behind the lead. Sykes heads to South Africa having moved up to fifth in the championship on 90 points and now trails Haslam by only 13, and Fabrizio by 35.
Ben Spies, Yamaha World Superbike Team, (15th, 1st) - "Race one was a tough pill to swallow, it was a hard one to get by but that's racing I guess. Race two I had a clear strategy and made sure I got into a really good rhythm in the first 12 to 14 laps to build a safety buffer. Obviously we had a problem at the end of race one which I didn't want to repeat so slowed a bit there and short shifted a bit to make sure everything was good to the end. The bike was good and could have run fast times all the way through but I wanted to make sure we got this one in the bag. The Yamaha team did great regrouping after race one and me too I think! Hopefully we can keep going and improving from here. I want to say congratulations for Michel in race one, but I couldn't give it to him so easily in race two."
Noriyuki Haga (Race 1 – 2nd, Race 2 - DNF) - "Right at the start of Race 2 I was hit by a bird on my right arm; it hurt a lot and I lost all sensation, with strong pain and pins and needles in my right arm and hand. I tried to continue to race but it was too difficult to ride and as a result I unfortunately fell. Yes it hurts but I should be back in top shape very soon. Race 1 went much better for me of course and I really enjoyed the racing against Ben and Michel. I though at the end that I would surely end third but then Ben's bike stopped so close to the finish line and I finished in second as a result. I'm sorry for him as he deserved the win and this year me and him will continue to battle it out. Despite the Race 2 result I still hold a 54 point advantage and so I'm satisfied with that."
Superbike Race Two Results: 1. Spies B. (USA) Yamaha YZF R1 31'49.252 (196,614 kph); 2. Fabrizio M. (ITA) Ducati 1098R 2.665; 3. Kiyonari R. (JPN) Honda CBR1000RR 2.810; 4. Rea J. (GBR) Honda CBR1000RR 7.706; 5. Biaggi M. (ITA) Aprilia RSV4 Factory 7.863; 6. Sykes T. (GBR) Yamaha YZF R1 10.383; 7. Haslam L. (GBR) Honda CBR1000RR 11.586; 8. Smrz J. (CZE) Ducati 1098R 21.112; 9. Xaus R. (ESP) BMW S1000 RR 22.112; 10. Checa C. (ESP) Honda CBR1000RR 22.261; 11. Laconi R. (FRA) Ducati 1098R 23.453; 12. Nakano S. (JPN) Aprilia RSV4 Factory 32.956; 13. Parkes B. (AUS) Kawasaki ZX 10R 37.166; 14. Scassa L. (ITA) Kawasaki ZX 10R 43.085: 15. Baiocco M. (ITA) Kawasaki ZX 10R 43.088; 16. Hill T. (GBR) Honda CBR1000RR 43.825
Superbike Points (after 5 of 14 rounds) - Riders: 1. Haga 200; 2. Spies 146; 3. Fabrizio 125; 4. Haslam 103; 5. Sykes 90; 6. Biaggi 81; 7. Laconi 77; 8. Rea 77; 9. Neukirchner 75; 10. Kiyonari. Manufacturers: 1. Ducati 225; 2. Yamaha 180; 3. Honda 141; 4. Suzuki 89; 5. Aprilia 84; 6. Bmw 59; 7. Kawasaki 19
World Supersport to Crutchlow and Yamaha
Cal Crutchlow is proving to be the man on form in the championship with his second win of the season at Monza. The Yamaha World Supersport rider now has an 18-point lead in the championship over his closest rival, Eugene Laverty (Parkalgar Honda), who finished fourth. The race came to a head four laps before the end, when Crutchlow gradually pulled away from Fabien Foret (Yamaha World Supersport) and Laverty to take the win. The battle for the podium was an exciting one, with Joan Lascorz (Kawasaki Provec) powering up through the field to take a superb second place. The Spaniard managed to get the better in a sprint finish, confirming his Kawasaki to be right on the pace. Team-mate Katsuaki Fuijiwara followed this up with sixth place. The two Hannspree Ten Kate Honda men, Andrew Pitt and Kenan Sofuoglu were never in the hunt, finishing fifth and ninth respectively, while Garry McCoy and Gianluca Nannelli took the two Triumph Be1 machines to top 10 finishes.
600cc SuperSport Results: 1. Crutchlow C. (GBR) Yamaha YZF R6 29'34.605 (188,029 kph); 2. Lascorz J. (ESP) Kawasaki ZX-6R 2.660; 3. Foret F. (FRA) Yamaha YZF R6 2.716; 4. Laverty E. (IRL) Honda CBR600RR 2.780; 5. Pitt A. (AUS)Honda CBR600RR 9.270; 6. Fujiwara K. (JPN) Kawasaki ZX-6R 9.332; 7. Pirro M. (ITA) Yamaha YZF R6 20.178; 8. McCoy G. (AUS) Triumph Daytona 675 20.221
Supersport Points (after 5 of 14 rounds) – Riders: 1. Crutchlow 99; 2. Laverty 81; 3. Sofuoglu 72; 4. Pitt 54; 5. West 52; 6. Lascorz 47; 7. Foret 44; 8. Aitchison 34; 9. Pirro 33; 10. Veneman 28. Manufacturers: 1. Honda 108; 2. Yamaha 99; 3. Kawasaki 58; 4. Suzuki 28; 5. Triumph 27
---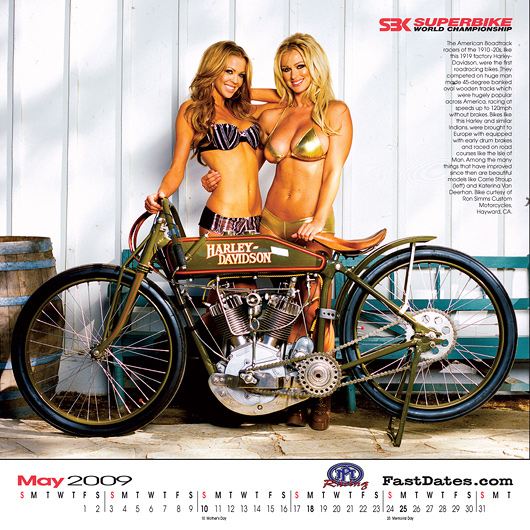 This Month in the 2009 Fast Dates Calendar
Our beautiful Fast Dates Calendar Kittens Carrie Ann Stroup and Keterina Van Deerhen want to snuggle up and play1 Their play toy was essentially one of the world's first roadracing bikes, this a 1919 Harley-Davidson factory board tracker racer. These bikes raced on wooden 1/2 mile board tracks with 45° bankings in the turns with riders reaching speeds up to 120mph with no brakes or protection gear. Talk about a real thrill ride!
There were many board tracks across America in the 1920s which regularly pulled tens of thousands of spectators for any race. In fact, Daytona Beach, Florida, was well known for its board track races which pulled upwards to 50,000 people for a race. With the advent of the Great Depression the sport declined and the great board tracks were dismantled and disappeared. This bike is from the collection of famed custom bike builder an Hamster, Ron Simms at RonSimms.com
Despite the huge success and popularity of board track racing in the 1920s , not much movie film footage has survived to now. Below is the only known surviving film of a racing 1920 from the huge board track at Daytona Beach:
Buy the 2009 Fast Dates Calendar • Visit Rhian's Calendar Kitten Portfolio
Download Big Calendar Screensaver Photos and see Rhian uncovered in Members Corner
---
The most anticipated motorcycle of the year premiers in dealer showrooms this month
2010 Ducati Streetfighter Wheelies into North American Dealerships
May 22-23rd With Open House & Test Ride Festivities
Cupertino, CA (1 May 2009) – Just six months after its global unveiling, the 2010 Ducati Streetfighter is on its way to North American Showrooms. Heralded as "THE bike" for 2009, the Ducati Streetfighter boasts an unprecedented amount of performance for a naked style motorcycle. Loaded with componentry from Ducati's 2008 World Championship Winning Superbikes, it is guaranteed to outperform any other naked class motorcycle on the market. For the most discerning performance fans, there is an "S" variant available with Ohlins suspension, forged Marchesini wheels, carbon fiber panels, data acquisition and eight way adjustable traction control. Colors available will include Ducati red and a stunning pearl white for the Streetfighter, and a metallic black in addition to Ducati red for the Streetfighter S.
In anticipation of the Streetfighter's arrival, Ducati is pleased to announce a priority reservation system for future owners. When a customer places a deposit through the Ducati dealer network, he or she is added to Ducati's priority delivery list and is guaranteed delivery of the first Streetfighter available. Interest in the Streetfighter is at an all time high with gleaming press reviews about to hit newsstands. This priority reservation system will ensure Ducati fans get seat time on their new Streetfighter as soon the bikes hit dealerships.
To celebrate the arrival of the newest Ducati model, participating dealers will be taking part in a weekend of activities May 22-23rd. Kicking off the weekend on Friday the 22nd, dealers nationwide will hold an evening launch party where attendees can view the Streetfighter and the rest of the new Ducati range firsthand. This will set the scene for the action on Saturday, when dealerships will let their first bike loose for demo rides and activities at the shop. Interested customers can contact their local dealership in order to confirm their participation and schedule a ride on the newest jewel in the Ducati crown.
For more information on the revolutionary new Streetfighter, and for a list of participating open house dealers, please visit www.ducatiusa.com.
---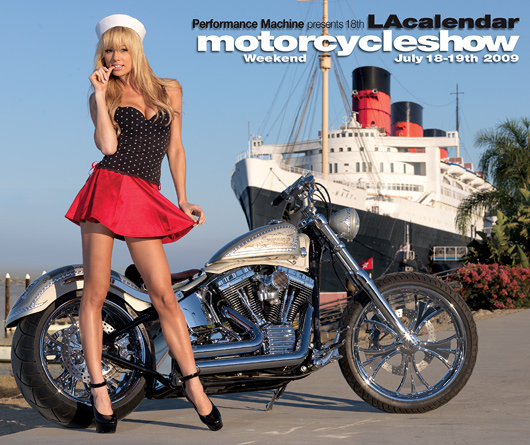 Iron Works Magazine & Mikuni Carburetors sponsored



Performance Machine Los Angeles Calendar Motorcycle Show Weekend
Now $86,000 in Cash and Awards!*
Join us again on Sunday July 13th 2008 for the World's premier Motorcycle Contest at the
Los Angeles Calendar Motorcycle Show & Calendar Girl Music Festival Weekend featuring the finest Professional and Amateur Custom, Performance, Classic V-Twins, Metric Cruiser & Sportbikes, Antique Streetbikes.
Other exciting new classes and activities at this year's Los Angles Calendar Motorcycle Show include the Metric Midway with wide range of special activities for metric Road and Sportbike enthusiasts and fans will take place in the Midway including custom and performance bike displays, demo bike rides, a special Metric Cruiser and Sportbike trophy contest class, together with related Venders, Dealers and Product Manufacturers. More....


Pre war sportbike! Mike Dunn's beautiful 1934 Zundapp K500 wlil be among the entries at the 2009 Calendar Show. Vintage German Motorcycles www.vintagegermanmotorcycles.com
---
There's more! Go to Pit Lane News Previous Page

Also Visit: Fast Dates Calendar News • Iron & Lace Calendar News
Calendar Girl News • Meet the Models • Paddock Garage

Calendar Kittens, The Paddock Garage, Screensavers, Iron & Lace Garage



MotorcycleSuperstore.com
Some of our Calendar Kittens can also at Playboy's website...




Now Available
2009 FastDates.com Calendars


The Official SBK
2008/2009 Yearbook
Awesome in full color! Commerating the 21st Anniversary of World Superbike
Troy Bayliss' 3rd World Championship Title>
PLus a technical look at ll the bikes, and a preview of Ben Spies and Noriyuki Haga battleing for the 2009 Champiosnhip!
We bought it ourselves and totally recommend it!
Sneak Peak!
2010 Calendar Sex Kitten
Jayme Langford


Just announced!
World Premier Debute
of Pajama Band !
Calendar Kitten, Penthoue Pet and Hustler Honey Jayme Langford and her sexy all girl Pajama Band of world famous porn starlets will be performing at the LA Calendar Motorcycle Show Weekend July 18-19th.
Fuck the Bikes! You don't want to miss this....
---
The Governator Replies to FastDates.com!


We've taken our own advice and contacted all our CA state senators and governor and fellow biker Aronold Schwarzenegger regarding the proposed new California Smog Check Law for Motorcycles.
See Pit Lane News
Apr 2009 Page 2 News

We just received the following personal reply from the Governator:

Thank you for writing me about Senate Bill 435. I appreciate your suggestions on proposed legislation affecting our state.
I generally do not take a position on legislation until a bill has reached my desk because it can change significantly from the time it is introduced until the time it is finalized. For the current session, the California Legislature has until September 11, 2009 to pass legislation, and I have until October 11, 2009 to sign or veto proposed bills.
You may continue to follow this and any other bill under consideration by lawmakers at the Official California Legislative website: www.leginfo.ca.gov. You may also read my legislative messages at www.gov.ca.gov.
Again, I appreciate your interest in California's future. An informed and engaged public is important for effective government in our state.
Sincerely,
Arnold Schwarzenegger
Governor, State of California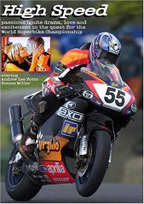 High Speed - the Movie
The best motorcyce racing movie ever made! Filmed on location at World Superbike, this an exciting romantic drama staring beautiful actress Sienna Miller.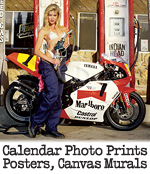 More 2009 Pin Up Model
& Motorcycle Calendars...

---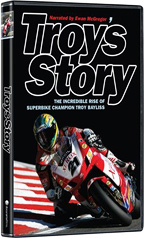 Troy's Story
The story of now 3-Time World Superbike Champion Troy Bayliss narrated by Ewan McGreggor. The video is made up of (6) 30-minute TV shows about the Champion's career and his life, beginning with his film footage of Troy taling about his minibike racing career at age 6 years! We bought it and totally recommend it!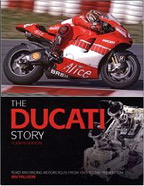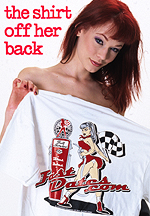 Order the Official
FastDates.com &
LA Calendar Bike Show
T-Shirts!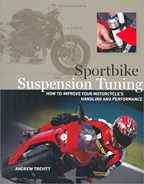 Video Tribute To John Britten. Backyard Motorcycle Visionary
onsidered at the time of his death the best motorcycle engineer in the world, designing and building motorcycles and much more, John Britten gave us a fabulous lesson of perseverance, courage, humility and creativity. If you never watched it, this 5- part documentary (total 7 h 15 minutes) shot in his home in New-Zealand is a must see for all the pros and backyard builders around the world. By the time he died of cancer in 1995, John Britten had become a household name.
See the video TV Series by going HERE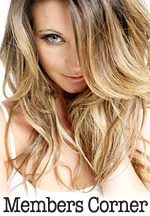 Members Corner
Hot Bikes, Sexy Kittens
Get Your Exclusive Grid Pass
aslo includes....
Tough Weekend for Team Auzuki Alstare Brux at Monza
Neukircher Seriously Injured with Both Legs Brooken
Monza May 5th - The fifth round of this year's Superbike World Championship will be one to forget for Team Suzuki Alstare Brux. A horrific crash on the opening lap of the first race ended with Max being taken to hospital with a broken femur in the right leg and three broken bones in the lower leg and foot. Max was in the lead going into the chicane but was hit by another bike that had crashed a few metres or so behind. The impact forced Max onto the grass and it was obvious straightaway that he was in considerable pain. Brendan Roberts and his bike were also involved in the crash and both riders had to receive attention for some time trackside. The race was red-flagged almost at once and in the end, six bikes were taken on trucks back to the pits.

After a long delay, the race was restarted and Max's team mate,Yukio,rode superbly to take a well-earned fourth place. In race two, he was given a ride through penalty and was dead last when he rejoined the race after five laps. Despite some vibration from his bike, he kept going, only to finish out of the points in 17th place.
Michel Fabrizio (Ducati) won the first race, much to the delight of the home fans, with team mate Noriyuki Haga second and Ryuichi Kiyonari third. American Ben Spies (Yamaha) was in contention for a win, but ran out of fuel on the last lap. In race two, he made up for his disappointment by dominating the race and taking victory by a comfortable margin. Second was Michel Fabrizio, with Kiyonari third again.
Yukio - Race 1: 4th, Race 2: 17th - I made not so bad a start and was fourth after lap one and trying to stay with the top group. I was having problems with Biaggi, because although I could close in on him on the brakes, his bike would always accelerate better than mine out of the turns. After 12 laps or so, my tyre was nearly at the limit and the grip level was not good. I just kept pushing as hard as I could without taking any big risks and managed fourth place.
In race two, I made a good start, but my bike was vibrating a bit. Then I got a ride through penalty and was last. It was difficult catching up again - especially as my bike was still vibrating - but I managed to overtake some riders and get 17th.
I'm not so happy today because I thought my results would be a lot better. I cannot fault my mechanics because they have worked very well and we found a good feeling with the bike which makes me feel very positive for the next race. So thank you to my staff.
Parkes Makes Monza
The Best So Far
WSBK, Monza, Italy, 10 May 2009 - Broc Parkes scored points in each race at Monza to take the best overall weekend points haul of the season, riding his Kawasaki Ninja ZX-10R to tenth and 13th place finishes.
Parkes, recently injured in a testing crash and still recovering, was in his usual combative form, pushing hard and up to eighth place at one time, before being forced back towards the end of the 18-lap races.
He had to ride his number two bike but still made good progress, and now sits 18th in the championship itself, after scoring points in each race for the first time in 2009.
Makoto Tamada suffered a broken left wrist in a crash on approach to the first corner of race one at Monza, shooting off the circuit and bouncing along the grass towards the first chicane.
Another crash a few seconds later caused injuries to a further two riders, and the race was stopped. The complete restart, after one hour of track cleaning, saw Makoto miss his chance to continue at Monza. Although he will also have to skip the next round at Kyalami next week he will be trying to make it to Miller Motorsports Park at the end of the month.
Broc Parkes: "In the first race I had a bit of a problem with my exhaust pipe and started running out of fuel on the last lap. To get a top ten is awesome, however, because we didn't expect it. We changed the exhaust on the first bike but there was a problem with the radiator, so I had to run my second bike. I ran out of stamina a little bit in the second race and then we started running out of fuel again. After this weekend, it is our best one ever, and we scored points in each race, despite all my injuries. I was very tired in race two so I was glad to bring it home for the team. We have done a lot of work this weekend."
Makoto Tamada: "On Sunday morning we made some last minute changes and this was much better and I felt much more comfortable on the bike so I had a good feeling for the race. In the first corner I was pushed on to the gravel by another rider and had a big crash. I knew that I hurt my wrist pretty bad so I wasn't that surprised when they told me after an x-ray that it was broken. I was therefore out of race two and will also miss Kyalami next weekend which is a real shame for me and the team. I hope to be back in Salt Lake City as the break isn't so bad."
---
Honda's Kiyonari Charges to Double Podium Success at Monza

American Jake Zemke
Joins WSB in replacement for injued John Hopkins with a Batism of Fire
Ryuichi Kiyonari (Ten Kate Honda Racing CBR1000RR) followed a third place qualification in Superpole with two third place finishes in the Word Superbike races at Monza, in a day full of drama and upset in the championship fight.
The first Superbike race was stopped after a first chicane incident which led to three separate but related crashes involving five riders, one of whom was 21st place qualifier Tommy Hill (Honda Althea CBR1000RR). The subsequent one-hour delay caused further changes of schedule through the day, although race two started on time.
Once more Kiyonari led the Honda charge, having his best day of the year so far in WSB, and moving into the top ten overall.
Jonathan Rea (Hannspree Ten Kate Honda CBR1000RR) scored a fifth in race one and a fourth in race two, the latter an impressive result, just seven seconds from the winner after starting in sixth position on the grid.
A day of contrast for Leon Haslam (Stiggy Racing Honda CBR1000RR), now fourth in the overall championship, came after he improved from a qualifying place of 17 in Superpole, but was forced out of race one with a fuel problem, while in race two he rallied well and took a fine seventh.
Carlos Checa (Hannspree Ten Kate Honda CBR1000RR) suffered a lack of outright competitiveness after earning a gird slot of ninth, finishing ninth in race one and tenth in the second leg of the meeting.
In race one Jake Zemke (Stiggy Racing Honda CBR1000RR), riding as a substitute for the injured John Hopkins, overcame a qualifying place of 25th to ride to 18th in race one, but was unable to keep that pace in race two, and was classified 20th.
Tommy Hill finished the restarted race one in 20th place, in race two he came home 16th, just one place away from a point. Vittorio Iannuzzo (Squadra Corse Italia Honda CBR1000RR) finished race one 21st, but was forced out of race two.
In the overall rankings, Noriyuki Haga is still leading, on 200 points, Monza race two winner Ben Spies is second on 146, race one winner Michel Fabrizio is third with 125. Haslam holds fourth place only 22 points behind, the last rider with over 100 points after ten individual races. Rea is eighth with 77 and Kiyonari tenth with 65
Jonthan Rea just misses Italian rostrum for Ten Kate
Hannspree Ten Kate Honda's Jonathan Rea just missed a podium finish by taking fourth place in race two at today's fifth round World Superbike championship event at Monza in Italy.
Starting from sixth place on the grid, Rea was fortunate to avoid the first corner melée in the first 18-lap outing which led to an hour's delay in the schedule. In the restart, won by Italian Michel Fabrizio, Rea dropped to 11th before fighting back through the field to take fifth.
The Northern Ireland rider went one better in the second outing at the legendary 5.8km Monza circuit, as Ben Spies took his fifth win of the campaign. Rea put in his fastest lap in the second half of the race, vindicating the recent changes made to his CBR1000RR by his Hannspree Ten Kate Honda crew.
Rea's team-mate, Carlos Checa, finished in ninth and tenth places in the two outings after starting from ninth place on the grid.
Jonathan Rea, 5th and 4th - We just had a few problems with the bike in the latter stages of the race – I don't know whether it's the light fuel load or what, but it developed a bit of chatter which was quite hard to dial out after race one. I got busted by a pretty hard move by Laconi in that race and, by the time I'd got back past him, I'd lost touch with the leading group. In Race 2 I got a much better start and tried really hard to catch Fabrizio and Kiyo, but they had a little more left in the tank at the end. Still, I've equalled my best Superbike result and we've shown that we can race at the front now. I didn't quite achieve a podium today but hopefully the results are some reward for all the hard work the team has put in over the last few weeks.
Carlos Checa, 9th and 10th - Both races were pretty much the same for me – I had quite bad chatter on the entry into corners and a lack of side grip on the exit, but the entry problem was worse. It was a little better in race two and I was able to stay with the leading riders a little longer. But then I started to lose a few tenths here and there, and then I got tangled with a few other riders and made some mistakes. We will check the settings of the other guys in the team and see where we can improve things in time for next weekend in Kyalami.
Ronald ten Kate, team manager - Those were two solid results for Jonathan which are a reward for and credit to all the hard work that the crew has put in to find a new development of the bike since we left Valencia. We will have to look at Carlos's particular issues but we are definitely moving forward and aim to take the next step in South Africa.
Orange County Choppers Opens Ducati Dealership
Not a joke. The actual joke custom bike builders, the Teutels of OCC are opening a Ducati Dealership called Ducati Hudson Valley in Newburgh, NY. And of course, the Teutuls will be giving the OCC treament to a new custom L-twin-powered Monster 1100 that will be featured on an upcoming episode of American Chopper on TLC. The project will include new elements from Ducati's visual corporate identity, which include, I quote: "custom-made bike stands incorporating graphics tailored to specific motorcycles such as an 848 on a race track or riding a Monster 1100 through curvy mountain roads" (no sure what it means!). Hope they don't turn a Ducati into a Chopper…
Yamaha Champions Riding School Debuts at Miller Motorsports Park
TOOELE VALLEY, UTAH (May 12, 2009) — Miller Motorsports Park is pleased to announce a marketing partnership with Yamaha Motor Corporation U.S.A. for the creation of the Yamaha Champions Riding School, which will offer a performance riding curriculum aimed at sport bike street riders and track day participants.
The Yamaha Champions Riding School will offer classes at Miller Motorsports Park starting June 3-4, and is investigating the possibility of offering classes at an additional location. The school is the newest addition to the Miller Performance Training Center, which also offers a variety of training programs for cars, karts and off-road vehicles.
The creation of the Yamaha Champions Riding School signifies the beginning of a strategic partnership between Miller Motorsports Park and Yamaha Motor Corporation U.S.A. Yamaha will be the Official Motorcycle of the Miller Performance Training Center and will supply all motorcycles and provide marketing support to help promote the school to riders of all brands. Throughout the year, special well-known racing stars and champions will attend or participate as "guest instructors."
Students attending the Yamaha Champions Riding School can expect a great experience on the school's 2009 Yamaha R6s and R6Ss, the new FZ6R and a handful of FZ1s included for those of long inseam. The '09 R6 has been heralded as one of the best 600s by the international press and, when combined with the award-winning layouts of Miller Motorsports Park, will provide students with the best rides of their lives.
An all-star cast of instructors has been assembled for the Yamaha Champions Riding School, led by Nick Ienatsch. Joining Ienatsch on the instructor roster will be Ken Hill and Dale Kieffer, both of whom have strong credentials, as well as two-time MRA No. 1 plate holder Mark Schellinger and multi-time MRA and USBA class champion Shane Turpin.
"The Yamaha Champions Riding School combines small classes with top-level instruction to improve the riding of every type of street rider," Ienatsch said. "We'll have kids looking to begin a road racing career and older riders returning to motorcycling after putting the kids through college; our group of instructors will be able to help everyone who walks through the door."
For Miller Motorsports Park, the new partnership with Yamaha represents a valuable expansion in the Miller Performance Training Center's portfolio.
"Once we made the decision to start our own school, it was a matter of finding the right partner and the right instructors," said Miller Motorsports Park CEO and President Dan Davis. "We are thrilled to be teaming up with Yamaha, who have been terrific to work with, and we'll put Nick Ienatsch and his staff of instructors up against any other school in the world."
For Yamaha, the partnership with Miller Motorsports Park was a natural fit.
"Miller Motorsports Park is a first-class facility in every respect," said Yamaha Motorcycle Marketing Manager David Docktor, "and the Miller Performance Training Center is just one example of that. We're very pleased to be partnering in the Yamaha Champions Riding School, which we are confident will be one of the world's top riding schools, and we look forward to a long and mutually beneficial relationship with Miller Motorsports Park."
For more information on Yamaha Sportbikes please
www.yamaha-motor.com.
For more information on the Yamaha Champions Riding School, call 435-277-8797 or visit MMPSchools.com/motorcycle
For information regarding Miller Motorsports Park, call 435-277-RACE (7223) or visit the track's website at www.MillerMotorsportsPark.com.