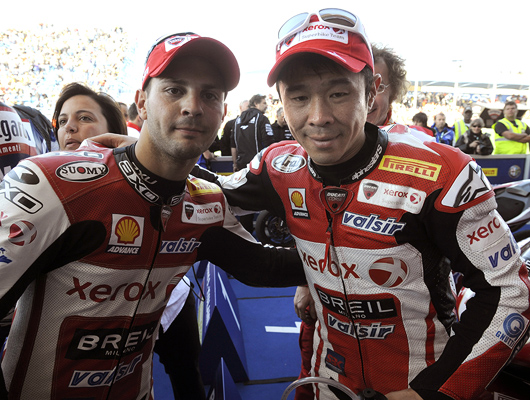 Michel Fabrizio and Noriyuki Haga looking forward to being pampered by the Fast Dates Calendar Kittenson th starting grid at Miller World Superbike

2009 SBK Hannspree World Superbike Championship , Round 7 of 14, Miller USA
Preview! Fast Dates Teams Up With World Superbike
at Miller USA and Championship Leading Ducati Team
Los Angeles, May 17th 2009 - The Dream Team Hooks Up with the Dream Kittens! FastDates.com is excited to announce that Team Ducati Corse World Superbike has confirmed new 2010 Fast Dates Calendar Kitten Sabella Shake to be one of the team's official grid girls at the Miller Motorsports, Utah, USA World Superbike Round on Sunday May 31st 2009. Team riders Noriyuki Haga and Michel Fabrizio are in 1st and 2nd place in the championship points going into Miller,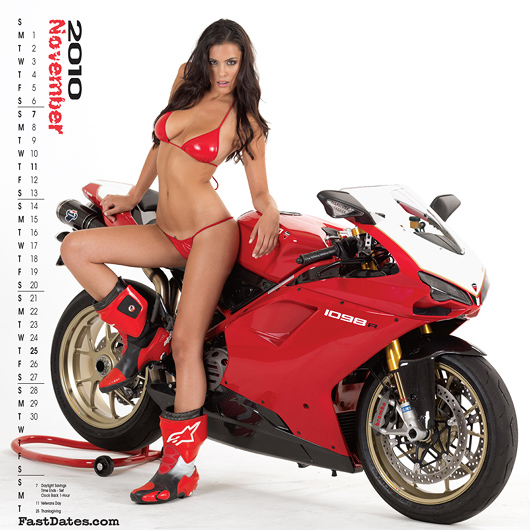 Above, Sabella burns up the 2010 Fast Dates World Superbike Calendar in a mini red bikini with our Fast Dates Ducati 1098R. The calendar premiers here on this website and at the LA Calendar Motorcycle Show Weekend in July.
This continues a long standing tradition in World Superbike where the official SBK endorsed Fast Dates World Superbike Calendar models have served as the official grid girls for SBK and top factory race teams including Ducati Corse and Alstare Suzuki. At this year's race Sabella will be be the Ducati Corse umbrella girl for team riders Noriyuki Haga and Michelle Fabrizio, assuring they look good and stay cool and on the starting grid before the heat of battle.
Fast Dates Calendar Shoot at Miller
Sabella will be at Miller Motorsports Park for the World Superbike Weekend to shoot with renown motorsports and fashion photographer Jim Gianatsis for the next edition of the Performance Machine sponsored SBK Fast Dates Calendar World Superbike Calendar with all the top factory World Superbike teams.
Beautiful Sabella, age 21, was born in Monterey California, but moved to Los Angeles a few years ago after high school to pursue a modeling career and a higher education. She is currently in her third year of business law at Loyola Mary Mount University and can't wait to be a "....sexy attorney who kicks butt in the courtroom!"
Also joining us at Miller Motorsports World Superbike on Friday to shoot the Fast Dates Calendar with Sabella will be beautiful actress, model and beauty pageant winner Leanna Pareja. Formally from Los Angeles, Leanna is now living near the track in Salt Lake City, Utah.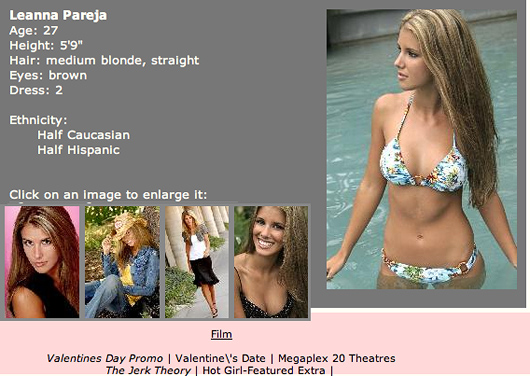 Miller World Superbike USA Race Preview
Tooele, Utah, Tuesday 26th May 2009 - The Hannspree FIM Superbike World Championship heads for the USA this weekend for the seventh round, which takes place close to Salt Lake City in the state of Utah. The venue is the Miller Motorsports Park, about half an hour away from the state capital, on the Interstate highway road that leads to the famous Bonneville Salt Flats. The circuit, inaugurated just a few years ago in 2006, welcomes the Superbike teams and riders for the second time, and on this occasion they will be accompanied by their World Supersport colleagues, who get the chance to race on what is considered to be the best circuit in North America.
The track is unusual in that it can be used by cars, bikes and karts and has various configurations. This weekend's races will be held on the 4.907 km version, with a total of 15 curves. The circuit itself is rather flat but has several key areas where rider ability comes into play. Last year's races were totally dominated by Carlos Checa (Hannspree Ten Kate Honda), who set pole position, new fastest lap and a double win.
DUCATI TAKE CONTROL – The races at Kyalami two weeks ago highlighted in no uncertain way the fact that Ducati Xerox men and machines are currently the ones to beat. Thanks to a double win in South Africa, Noriyuki Haga stretched his lead at the top of the points table, and his closest rival can now be found on the other side of the pit garage, in Michel Fabrizio, who moved into second place. The Japanese rider goes to Miller above all to wipe out the bad memories of his race last year, when he broke his right collarbone in practice. This accident didn't prevent him from racing however and it was only sheer determination that took him to sixth in the second race after crashing out of the first. After two DNFs for Troy Bayliss, the best Ducati rider was in fact Fabrizio, who stepped onto the podium twice. The young Italian from Rome will be aiming to put one over his Japanese team-mate this weekend in the hope of keeping his title chances very much alive.
SPIES FAVORITE – The two Ducati men however will not have things their own way at Miller, especially because the Utah circuit looks to be particularly favorable to the four-cylinder machines. It is also the home track for Ben Spies (Yamaha World Superbike), who will not only be aiming to make amends for his DNF at Kyalami, but also to beat off the foreign invasion on home ground. Last year the Texan dominated the AMA championship race from his friend Jamie Hacking, who will be taking the place of the still convalescent Makoto Tamada in the Kawasaki team, and who is also an expert at this track. Spies can rightly be considered as the man to beat, and hopefully his weekend will be free of the technical problems that have hampered his title ambitions. And still on the subject of American riders, John Hopkins (Stiggy Racing Honda) is not yet ready for battle and his place will once again be taken by Jake Zemke.
HONDA AND SUZUKI GATECRASH – In the wake of their domination in 2008, Honda will be looking for a similar result this time around. The form of Leon Haslam (Stiggy Racing) confirms the British rider as one of the revelations of the season, and then the podium in South Africa of young British talent Jonathan Rea (Hannspree Ten Kate), the first in his career, have taken the Japanese manufacturer back amongst the front-runners. For the moment Carlos Checa is missing from the top slots, but the Spanish rider aims to capitalize on his good form in South Africa to kick-start his championship on a track where he triumphed last year. Currently without their star rider and leader Max Neukirchner, runner-up in race 2 in 2008, Suzuki Alstare put their faith in Fonsi Nieto once again following his return to SBK in South Africa. The Spanish rider knows Miller and now he has got to grips with the 2009 machine, he will be looking for a top 10 placement, just like his team-mate Yukio Kagayama.
APRILIA AND BMW – The US track will be totally new for Aprilia and BMW, but both Max Biaggi and Troy Corser, back in action at Miller, as well as Ruben Xaus know the track well so this could help the Italian and German machines get quickly up to speed. In South Africa the four-cylinder Italian bike had a few problems but picked up an overall positive result, with Shinya Nakano finally competitive. The intention is to get closer to the top teams and riders, and Biaggi could spring a surprise or two. As for BMW, they want to turn over a new leaf after a double zero result in South Africa, and surely the return of Corser to the team will help redress morale in this so far difficult rookie season for the German squad.
LANZI RETURNS – After failing to obtain a permanent ride for this season, Miller will also see a return to action for Lorenzo Lanzi. The Italian will replace Regis Laconi, who was seriously injured at Kyalami. Lanzi will race the DFX Ducati left free for the time being by the French rider, the right machine to launch his ambitions in a championship in which he is a three-times race winner.
SUPERSPORT – Supersport appears on the Miller event schedule for the first time, and therefore everyone will start on equal footing, except for Kenan Sofuoglu who took part in last year's Superbike race. The two riders most in form are points leader Cal Crutchlow (Yamaha World Supersport) and Eugene Laverty (Parkalgar Honda), winners respectively of two and three races. They are the favourites for Miller but all eyes will also be on the two champions in the championship-winning Ten Kate Honda team, Andrew Pitt and Kenan Sofuoglu, who won't be abdicating their titles easily. Possible outsiders include Anthony West (Stiggy Racing Honda), Fabien Foret (Yamaha World Supersport), Spain's Joan Lascorz (Kawasaki Provec) and Triumph riders Garry McCoy and Gianluca Nannelli. Meanwhile the Supersport race will see, for the first time ever, two women entered for a round of the world championship; American Melissa Paris (Yamaha) and Canada's Marie-José Boucher.
---
18th LA Calendar Motorcycle Show News July 18-19th 2009
18th Annual Los Angeles Calendar Motorcycle Show Weekend
July 18-19th 2009, Queen Mary Event Park, Long Beach

Los Angeles, CA, May 26th 2009 - Gianatsis Design Associates is excited to announce the addition of Leslie Porterfield, FIM Motorcycle Land Speed Record Holder, as Hostess for the 18th Annual Los Angles Calendar Motorcycle Show Weekend July 18-19th 2009 at the Queen Mary Park, Long Beach, CA. Sponsored by Performance Machine, the Calendar Show is the premier custom and performance street motorcycle show in America
Iron Works Magazine & Mikuni Carburetors sponsored



Performance Machine Los Angeles Calendar Motorcycle Show Weekend
Now $86,000 in Cash and Awards!
Performance Machine presents the Los Angeles Calendar Motorcycle Show Weekend with Associate Sponsors Iron Works magazine, S&S Cycle, Mikuni Carburetors, California Harley-Davidson, ReCycler.com, CycleTrader.com, ThunderPress.net, Meguiars Car Care Products, Speed TV's American Thunder, Mikuni Carburetors and the FastDates.com Calendars. Complete Details HERE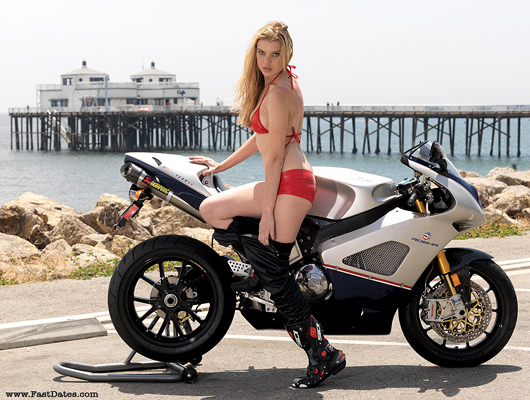 Calendar Kitten Apple strips down at Malibu Beach with the new Roehr Superbike.
And now for something a little different...

Apple Kitten shoots for Fast Dates Calendar with the $60,000 Roehr
V-Rod Superbike with World Premier at the LA Calendar Show in July!
Los Angeles, CA, May 1st - Don't think we've been relaxing indoors here during the bitter cold of our Southern Californian winter here, just waiting for our printer in China to ship us the new 2010 FastDates.com Calendars so sleazy perverts like you can gum up the pages.... hell no! We've already been hard at work shooting the next 2011 FastDates.com Calendars!
Like this latest shoot above taken at the Malibu Beach Pier on Pacific Coast Highway in beautiful Malibu featuring beautiful Calendar Kitten Apple Price, who also happens to be in the new 2010 Calendars which premier at our big LA Calendar Bike Show on July 18-19th. Apple's ride is the new $60,000 Roehr Superbike, powered by a Harley-Davidson 1260cc V-Rod engine that is supercharged by a belt run off the end of the crankshaft and producing 180 hp! By the end of the shoot, Apple seemed really heated up (damn these SoCal winters!) and asked us to take her for a ride....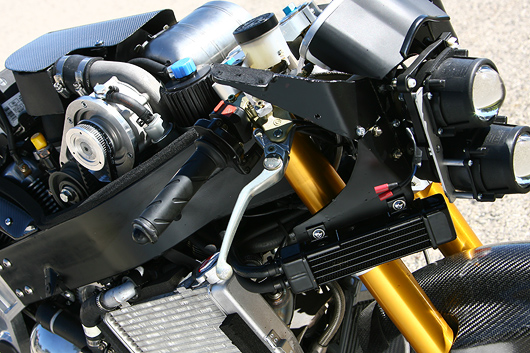 The Roehr Superbike will make its public World Premier at our 2009 LA Calendar Motorcycle Show Weekend at the Queen Mary in Long Beach, July 18-19th with Miss Apple.

Read the complete Roehr Road Test in New Sportbikes Roehr
---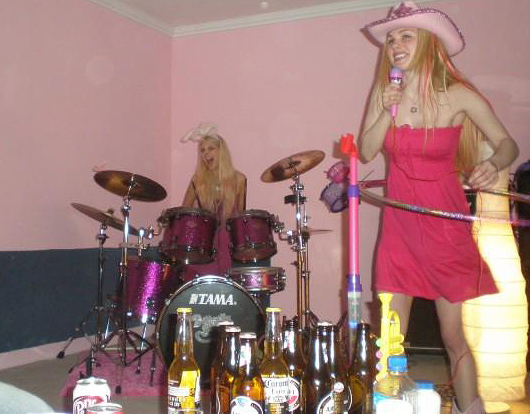 Calendar Kitten & AVN Best New Actress Nominee Jayme Langford's
Pajama Band Joins the LA Calendar Bike Show / Music Festival Weekend!
May 15th 2009 - The Los Angeles Calendar Motorcycle Show, in our never ending quest to provide wholesome family entertainment while enhancing the quality of artistic and cultural experience for our visitors, is excited to announce the addition of Pajama Band to our performance lineup with the Calendar Girl Music Festival which is included with July 18-19th 2009 event weekend at the Queen Mary Event Park in Long Beach, CA.
A unique entertainment experience, Pajama Band features the vocal talents of beautiful new 2010 FastDates.com Calendar Sex Kitten, Penthouse Pet and Hustler Honey Jayme Langford / JaymeLangford.com. Jayme is somewhat new to music, having only picked up a pink guitar and plastic trumpet from Guitar Center on Hollywood Boulevard just 3 months ago, But she is is sure her extensive modeling, pre-Med University education and precision Hula-Hoop skills will allow her to become an accomplished lead singer, guitarist and trumpeter in time for this year's Show.
Jayme (left) and Janna (right) skipped band practice this month so they could fly down to St. Martin in the Caribbean to party and frolic on the beach and in the night clubs! Frankly, we don't know what to expect when they perform at the Calendar Show in July, but good or bad, it definitely will be entertaining!
Performing with Jayme in Pajama Band are her famous porn starlet girlfriends, Jana Jordan / ClubJannaJordan.com also a Hustler Honey and Penthouse Pet, and Louisa Lanewood / LouisaLanewood.com. The band will be making its professional world premier debut at the 2009 Calendar Show performing their exciting new hit "Fuck You Until You Die" which has unnamed music critics raving, in what can only be described as pornicopia of visual and audio excitement guaranteed to leave their many new found fans breathless with their hearts palpitating. These girls are given new meaning to the music genre "Hard Rock"!
For more about Pajama Band visit MySpace.com/PajamaBandMusic
For more about the LA Calendar Motorcycle Show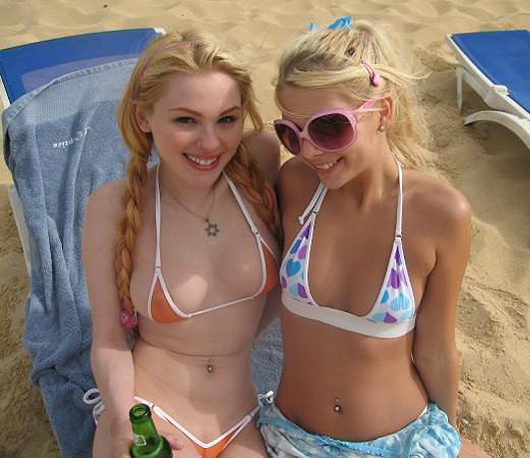 Calendar Kitten Jayme (left) and Janna (right) are best friends at work in front of the movie camera, at play in St. Martin, and in their new band "Pajama Band" which will perform on Sunday at this year's LA Calendar Show. It's a shame they couldn't afford larger bikinis!
Calendar Kittens Score at the AVN Adult Film Awards!
Las Vegas, NV, May 17th 2009 - Nothing is more interesting than watching the Adult Video Awards (AVN) which take place each year in Las Vegas and was broadcast this week on HBO. It's the equivalent of the mainstream movie Academy Awards, but for porn stars and their films. And there's nothing more shockingly funny than seeing a porn starlet step up to the stage to receive a reward and give their acceptance speech before a live crowd of 2,000 industry friends and world wide V broadcast. Thank You speeches this year from the winning starlets included "In shooting that movie I've never swallowed so much cum in my life !" to "I should thank everyone in the audience tonight, because I've probably fucked all of you."
We should state that our beautiful FastDates.com Calendar Kittens are chosen for their beauty, not their professions, and they do come from from everywhere including top fashion modeling agencies, Miss America and Miss World pageants, Maxim and Playboy magazine centerfolds, and some are even are top celebrity TV and movie stars. But it was exciting to see three of our more recent Calendar Kittens honored at this year's AVN Awards.
New 2010 FastDates Calendar Kitten Jayme Langford, who will be performing with Pajama band at our Calendar Show this July, was nominated at the AVN Awards as "Best New Starlet" Calendar Kitten Justine Jolie assist with the on-stage awards presentations. And 2005 Iron & Lace Calendar model Jessica Drake took home one of the most important awards of the year "Best Actress." Congratulations Jessica!
In case you missed Jessica's picture in the 2005 Iron & Lace Calendar here it is again, below. And you can see some very revealing out takes fro that shoot with Jessica in her Members Corner Gallery.
---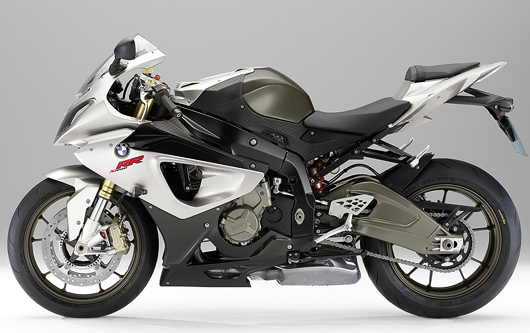 BMW's First Superbike Hits the Streets with 193hp! TC and ABS!
Monza, Italy, May 5h, 2009 - BMW introduced their new BMW S 1000 RR today on the legendary Monza Racing Circuit, BMW Motorrad is for the first time launching an absolutely innovative supersport with a straight-four power unit. With this world debut, BMW Motorrad is indeed establishing a true milestone in the world of sports machines, combining engine output of 142 kW (193 hp) with overall weight of just 204 kg (450 lb) including fuel (183 kg/403.5 lb dry weight, 206.5 kg/455.3 lb overall with Race ABS). The new S 1000 RR is the most powerful production 1000cc sport bike in the world.
Specifications make this superbike not only an absolute highlight in terms of its power-to-weight ratio and performance, but also, equipped with Race ABS and DTC Dynamic Traction Control, a new benchmark in terms of riding dynamics, safety and innovation. This is first-ever 4-stage Race ABS system with settings for Rain, Sport, Race and Slick conditions. This groundbreaking new ABS system weighs only about 5.5 lbs complete, which is nearly 20 lbs lighter than the competition.
BMW launched the most anticipated new sport bike in recent memory, the S 1000 RR, at the famed Monza racetrack, in Italy, during the Superbike World Championship race weekend on May 9th, 2009.
The new S 1000 RR will be unveiled officially in the US at Miller Motorsports Park in Utah during WSBK races, on the last weekend in May. Following the US unveiling, our two official S 1000 RR ambassadors: Nate Kern and Jason Turner, will be traveling to dealerships all across the nation for special S 1000 RR presentations, track days and dealer events.
The new S 1000 RR is scheduled to be released in the US by early 2010.
More in Sportbikes Index: BMW S1000RR
---
Posing with a few of the Playboy girls are (from left to right) Ducati's new Southwestern Dealer Representative Jake Simoneaux, Beverly Hills Ducati owners John and Christine, and Sales Manager Josh.

Beverly Hills Ducati Does Its Streetfighter Premier Right
Los Angeles, CA, May 23rd - Ducati dealers across America used the May 23rd weekend to introduce the new Ducati Streetfighter model to their customers with special open house parties and demo rides. The good folks at Beverly Hills Ducati, 428 N. La Cienega Blvd., Los Angeles, CA, www.bhducati.com always like to do it one notch above the rest. After their in-store premier on Saturday afternoon, that evening their Streetfighter premier moved to the classy Crown Bar on Santa Monica Boulevard.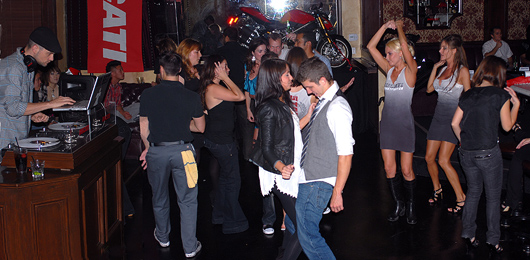 There invited customers and celebrities were treated to an open bar and snacks, DJ music for dancing, and beautiful models from Playboy dressed in specially made Beverly Hills Ducati Streetfighter dresses! Outside customers got to park their Desmosedicis, Monsters and Superbikes up and down the front sidewalk. Ducati and its dealers certainly know how to launch new bikes with a bang, something other manufacturers still haven't figured out. And Beverly Hills Ducati's Streetfighter launch certainly gets the FastDates.com approval for how to do it right! And check out the hot new Streetfighter interactive website at Streetfighter.Ducati.com
---
There's more! Go to Pit Lane News Previous Page

Also Visit: Fast Dates Calendar News • Iron & Lace Calendar News
Calendar Girl News • Meet the Models • Paddock Garage

Calendar Kittens, The Paddock Garage, Screensavers, Iron & Lace Garage



MotorcycleSuperstore.com
Some of our Calendar Kittens can also at Playboy's website...




Now Available
2009 FastDates.com Calendars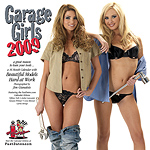 ---
Members Only
2010 Calendar
Sneak Preview!
All the new 2010 FastDates.com Calendars with all their pages are now available in large screen saver size format for your viewing in Members Corner. The printed Calendars will be avaialble to order here online July 1st, with the live World Premier with the beautiful Calendar Kittens taking place at the LA Calendar Motorcycle Show Weekend July 18-19th
WSBK Superbike World Championship at Miller on SpeedTV May 31st
Featuring Fast Dates Calendar Kitten Sabella with Ducati Corse World Championship Points Leaders Nori Haga and Michel Fabrizio
Catch all the action of the upcoming WSBK at our home turf at Miller Motorsports Park in Salt Lake City, UT, featuring Fast Dates Calednar Kitten Sabella on the starting grid as the official Team Ducati Corse umbrella girl for World Championship points leaders Noriuki Haga and Michel Fabrizio. Speed will be showing both race 1 and 2 (with a repeat showing for race 2). Don't miss a moment of BMW's historic and exiting entry in the world's most important motorcycle race.
Salt Lake City - Race 1
May 31, 2009 • 5:00pm ET / 2:00pm PT
FIM World Superbike
Salt Lake City - Race 2
May 31, 2009 • 6:00pm ET / 3:00pm PT
FIM World Superbike
Salt Lake City - Race 2
June 2, 2009 • 4:00pm ET/ 1:00pm PT
FIM World Superbike


The Official SBK
2008/2009 Yearbook
Awesome in full color! Commerating the 21st Anniversary of World Superbike
Troy Bayliss' 3rd World Championship Title>
PLus a technical look at ll the bikes, and a preview of Ben Spies and Noriyuki Haga battleing for the 2009 Champiosnhip!
We bought it ourselves and totally recommend it!
More Sneak Peaks!
2010 Calendar Sex Kitten
Jayme Langford


Just announced!
World Premier Debute
of Pajama Band !
Calendar Kitten, Penthoue Pet and Hustler Honey Jayme Langford and her sexy all girl Pajama Band of world famous porn starlets will be performing at the LA Calendar Motorcycle Show Weekend July 18-19th.
Fuck the Bikes! You don't want to miss this....
---


Calendar Kitten Apple
Tests the new
Roehr Harley Superbike! plus Aprilia, BMW, KTM


BMW S1000RR Scores Its First Win its 1st Win
Hockenheim, Germany, May 17th - The BMW S 1000 RR enjoyed its first national race success on 11 April, with victory in the prestigious 1,000 km Hockenheim race in Germany. Not only did Team Motobike (a cooperation partner of BMW Motorrad Germany for motorcyclist training programs) celebrate victory with a production version of BMW's new 1000cc superbike in this famous endurance race, but the HP2 Sport also enjoyed a podium finish in its class.
More Here
American Champ Ben Spies Back on Familiar Ground for World Superbike this Weekend at Miller Motorsports ParkJoined by Americans Jamie Hacking andJake Zemke

TOOELE VALLEY, UTAH (May 25, 2009) — When the HANNspree Superbike World Championship arrived at Miller Motorsports Park last year for its first North American appearance since 2004, there were no Americans competing in the series full-time.
Ben Spies, a 24-year-old from Texas, made the jump to the world stage for 2009 after winning three consecutive titles in the AMA Superbike Championship. He has taken the series by storm, winning pole position at all six events to date, all at tracks he had never raced on before in his life. Out of 12 races (two per event) to date, he has five wins, one second and one third and is currently third in the championship.
His results have, admittedly, been somewhat feast-or-famine. When he hasn't finished on the podium, he has crashed (twice, once while leading and once while running third), been run off the track (twice), run out of fuel while leading on the last lap (at Monza, Italy) or had his shift lever break while leading (at Kyalami, South Africa).
Despite that, where once pundits were wondering whether he would be able to win a single race in his rookie World Superbike season, now they are wondering whether he can win the World Championship.
Coming to Miller Motorsports Park should offer some reassurance for the tough Texan. In the six AMA Superbike races held here since the track opened in 2006, Spies has won five. Since the HANNspree Superbike World Championship Utah USA round is the series' only North American appearance of the season, this is for all intents and purposes Spies' "home" track.
"It's going to be good to be on a track I'm familiar with," Spies said of Miller Motorsports Park. "It'll be nice to go back and spend a little time at home and catch up with friends and family. I'm confident we can have a good result at Miller. I want to do what I can to win as many races as possible and see if by some miracle we can make a comeback in the series."
Not only will he be racing on a track he knows well, there will also be some familiar faces in the field. AMA star Jamie Hacking, one of Spies' best friends, has been tapped as a replacement rider for injured Makato Tamada on the factory-backed Paul Bird Motorsport Kawasaki team. Hacking, who raced in World Superbike as a Wild Card entry at Laguna Seca in 1998 and 1999, finished second to Spies in both AMA Superbike races here last year.
"I rode World Superbikes back when I first started racing, at Laguna Seca," Hacking said. "Obviously, a lot has changed and I have more experience. I can't really say what a realistic expectation would be without riding the bike, but Miller does seem to suit my style. Last year, it was our best track on the ZX-10R and I hope that we can try for a top ten."
Also, Honda rider Jake Zemke, the only man other than Spies to win an AMA Superbike race at Miller Motorsports Park (2006), will be riding in relief of injured fellow Californian John Hopkins for the privateer Stiggy Honda Racing team. Hopkins, who raced in MotoGP for the past eight years, moved over to World Superbike at the third round in Valencia, Spain, becoming the second full-time American in the series. Unfortunately, he crashed in the opening practice session at Round 4 in Assen, The Netherlands, suffering a dislocated hip and fractures in his ankle and foot that have sidelined him since.
With three well-known American riders in the field, plus such well-known international stars as Japan's championship-leading Noriyuki Haga (Ducati), Italy's Max Biaggi (Aprilia), Australia's Troy Corser (BMW) and Spain's defending race winner Carlos Checa (Honda), fans are in for what is shaping up to be the best motorcycle racing weekend of the year in North America.
The HANNspree Superbike World Championship Utah USA Round gets underway Friday, May 29. Support series will include the Supersport World Championship and the Larry H. Miller Superbike Challenge. Friday will include practice sessions, with additional practice and qualifying on Saturday as well as a race for the Larry H. Miller Superbike Challenge GTU class. Races for the Superbike World Championship, Supersport World Championship and the Larry H. Miller Superbike Challenge GTO class are scheduled for Sunday.
Tickets for the World Superbike weekend are priced as follows: General Admission tickets are $27 Friday, $37 Saturday and $47 Sunday, or $77 for the weekend. Grandstand tickets are $42 Friday, $52 Saturday and $62 Sunday, or $122 for the weekend. Paddock Passes are $10 per day, or $25 for the weekend.
For ticket information, visit www.MMPTix.com
or visit the track's website at www.MillerMotorsportsPark.com
Max Neukirchner badly injured at Monza
out for a least 2 months
Suzuki Alstare probably came off the worst from Monza after losing their number 1 rider Max Neukirchner, who was taken out at the start of race 1 and who suffered broken and dislocated bones to his right leg. The most optimistic of forecasts points to the German being out of action for two months, just in time for the last race before the summer break at Brno . In the four races he will miss, the Alstare Brux team has opted to replace him with Fonsi Nieto, who rode for the team in 2008.
Fonzi tp Fill In for Max at Alstare
Team Suzuki Alstare Brux riders Yukio Kagayama and Fonsi Nieto are looking forward to the seventh round of this year's Superbike World Championship in USA and eager to battle for podiums at the Miller Motorsport Park. Both riders raced at the American circuit last year but, as this year's K9 bike is all new and different to last year's K8, both know a lot of work will have to be done during practice and qualifying. Fonsi will once again be standing in for regular Team Suzuki Alstare Brux rider Max Neukirchner, who is making good progress on his road to recovery.
Yukio - This has not been an easy season for me and my team and we have to keep on working at improving this year's bike so that we can challenge for the podiums. I want podiums every time I race, so I am a bit frustrated at the moment, but my team is working hard and I am trying my best.
Last year in MIller, my results were so-so and my goal this year is to do better and catch the podium. Miller is a big, safe track but, like all tracks, you have to have a good bike set-up if you want good results. We need a good race set-up and then do well in Superpole, so that we have a chance of making good races.
Fonsi - First, I want to wish Max a speedy recovery from his injuries. I am happy to help the team in the meantime and will do my best for them of course. Although the K9 is a very different bike to the K8 I rode last year, at least I know the team well and can rely on their hard work and help throughout the weekend.
I didn't like Kyalami at all, but Miller is a very different type of track and I am looking forward to racing there again. Although I have only ridden the K9 for one weekend, it does seem to require more work at finding a good set-up. But, unlike Kyalami, at least I know which way round the track goes and so I am hopeful of much better results.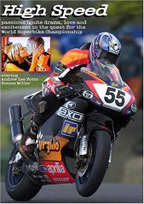 High Speed - the Movie
The best motorcyce racing movie ever made! Filmed on location at World Superbike, this an exciting romantic drama staring beautiful actress Sienna Miller.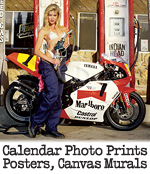 More 2009 Pin Up Model
& Motorcycle Calendars...

---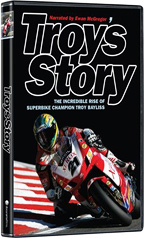 Troy's Story
The story of now 3-Time World Superbike Champion Troy Bayliss narrated by Ewan McGreggor. The video is made up of (6) 30-minute TV shows about the Champion's career and his life, beginning with his film footage of Troy taling about his minibike racing career at age 6 years! We bought it and totally recommend it!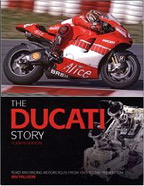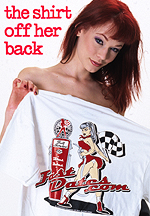 Order the Official
FastDates.com &
LA Calendar Bike Show
T-Shirts!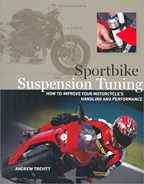 Video Tribute To John Britten. Backyard Motorcycle Visionary
onsidered at the time of his death the best motorcycle engineer in the world, designing and building motorcycles and much more, John Britten gave us a fabulous lesson of perseverance, courage, humility and creativity. If you never watched it, this 5- part documentary (total 7 h 15 minutes) shot in his home in New-Zealand is a must see for all the pros and backyard builders around the world. By the time he died of cancer in 1995, John Britten had become a household name.
See the video TV Series by going HERE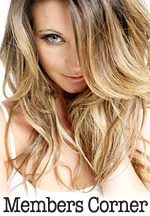 Members Corner
Hot Bikes, Sexy Kittens
Get Your Exclusive Grid Pass
aslo includes....
---