Michel Fabrizio (84) and Nori Hag's (41) 1-2 punch in Race Two at Imola gave Michel the win and netted Nori a return to the World Superbike Championship pints lead after losing it to Ben Spies at Nuremburg 3 weeks earlier.
2009 SBK World Superbike Championship, Imola, Round 12 of 14
Ducati's Double at Imola
Retakes the Superbike Championship Points Lead from Ben Spies
Imola (Italia), Sunday 27th September 2009 - After two spectacular races, it was the Ducati Xerox team celebrating this afternoon after Noriyuki Haga and his Ducati 1198 stormed to victory in Race 1 and team-mate Michel Fabrizio repeated the feat in race 2. With a race victory apiece, as well as a second place finish for Haga in the second race, and third place for Michel in the first, the result couldn't have been better for the Ducati Xerox Team at their home track. Noriyuki thus regains his championship lead with only two rounds to go.
A fantastic Race 1 saw Max Biaggi take the lead off the start line, closely followed by the Ducati men Michel and Noriyuki and Honda's Jonathan Rea. Rea crashed out during the second lap, leaving the Ducati Xerox twosome to battle it out against Aprilia's Biaggi. Haga got ahead on lap nine only to lose the lead again to Biaggi shortly after. In lap seventeen of twenty-one it was again the Japanese rider who led the pack, and it was he who reigned supreme, crossing the line first, ahead of Biaggi and Fabrizio who battled it out for second position until the final corner.
In Race 2 it was Michel who was fastest off the line and for the first two laps he led the pack, followed closely by his team-mate Noriyuki, Biaggi, Byrne and Spies. Noriyuki got past Michel on the third lap and from then on it became a Ducati showdown, Michel re-passing Nori mid way through the race to then hold the lead to the chequered flag, taking his second ever victory in front of Ducati's home crowd. Haga crossed the line just 3.5 seconds behind Michel, making it a Ducati one-two, ahead of Simoncelli on the Aprilia who closed in third.
Today's results, most importantly, take Noriyuki back into the lead in the overall championship standings. The 45 points he takes home from Imola take him up to 391 points, just 3 points ahead of Yamaha's Ben Spies. Michel consolidates his third position, holding a total of 330 points.
Noriyuki Haga (Race 1 –winner , Race 2 – 2nd)
"It's great to have won again, having not been in this position since Kyalami and having had some tough rounds after the Donington accident. It was a very long race, I thought it would never end, and with all that happened, I don't even remember when I overtook Max! Over this weekend we have gradually improved and I am especially happy with the result because my father has travelled to Europe for the first time to see me race. For Race 2 I unfortunately had to go out on the second bike as we had problems with the first and we couldn't get it fixed in time. It was a hard race and I am very tired at the end of it all. Congratulations to Michel in Race 2 of course and also to Marco (Simoncelli) and thanks to my engineer Ernesto, to my team and to Ducati. We are now back in the lead with a three point advantage but there are still four races to go so there's still a fight ahead. We need the best possible bike for Magny-Cours and Portimao!"
Michel Fabrizio (Race 1 – 3rd, Race 2 – winner)
"What races! I really wanted a win today so I am extremely happy. In Race 1 the problem was that after just a few laps I was having problems with my left arm and it was hard to change gear, I had kind of cramps in my hand. By the end I was really hanging on by two fingers with no feeling in my arm. So all things considered third place was a good result. After the first race I got my trainer to do some work on my arm and it obviously did the trick because it wasn't a problem in Race 2, and when I got past Noriyuki I knew I could win. I'm happy also for my son, who is here and always asks me why I don't win more! Thanks to the whole team, to my trainer Leigh "Rok" Bryan, to Ducati, to Xerox and to the spectators who have been amazing this weekend. All of Ducati's top management were here today too so I hope that our results demonstrate that Nori and me deserve to have had our contracts renewed for next year."
The Alstare Brux Suzuki naughty nurses get the fans revved up! Flu shots anyone?
Preview: Imola returns to the Suberbike calendar for a Legendary Duel
Imola, Italy, Tuesday 22nd Sept. 2009 - The FIM Superbike World Championship, sponsored by Hannspree, returns to Imola's legendary Enzo & Dino Ferrari circuit three years on from its last appearance. With respect to the 2006 race, which saw Troy Bayliss (Ducati Xerox) conquer his second world title, the track layout has been slightly modified in the section from the Rivazza to the pit straight with the construction of a new chicane and the circuit now measures 4.936 km. The changes however have not modified the characteristics of the Italian track, which remains one of the most difficult and technical of the entire championship.
Eleven races have been held at Imola, and the list of winners includes Ruben Xaus and Regis Laconi, with three victories apiece, Colin Edwards (2) and one each for Chris Vermeulen, Alex Barros and Troy Bayliss. As for the Manufacturers, Ducati lead the way with six wins, followed by Honda with four and Aprilia with one.
Michel and Haga discuss lines and stragety at Imola. The Ducati Xerox team riders tested together earlier this week at Misano to prepare for their Championship battle against Ben Spies and Yamaha.
SPIES-HAGA TAKE TWO: The Nurburgring races produced a true changing of the guard at the top of the points table, with Ben Spies (Yamaha World Superbike) taking over from Noriyuki Haga (Ducati Xerox), who had been in control since the start of the season. The Texan's long chase has included 12 wins in 22 races and he now has a lead of 18 points over his Japanese rival. But 18 points is a slim margin and Haga will be attempting to reverse the situation immediately at Ducati's home circuit, even though he did not take part in July testing as he was still recovering from injury. A victory would be a boost for Haga's title chances but also for his morale, seeing as neither he nor the 1098 have had a win for the last 10 races: the last time was at Kyalami (South Africa) back in mid-May. Team-mate Michel Fabrizio, who went well in July testing, will also try and interrupt Ducati's negative run. The young Italian, even though he is still in with a chance of winning the title, will play a key role in an eventual team strategy, seeing as he is one of the few riders capable of getting close to Spies on the day.
Team wars! Will Michel Fabrizio (84) help team mate Haga by running interferance against Ben Spies (19), or will Michel fight for his own outside chance at the title? Certainly both!

Ben Spies heads to Imola this weekend looking to build on his championship lead over rival Noriyuki Haga. In a dramatic clash two weeks ago at the Nurburgring in Germany Spies put on a breathtaking race performance after mixed qualifying results to finally take the championship lead he'd been chasing all year with a win and a second placed finish.
"I'm looking forward to riding on a track we've tested at again," said Ben Spies. " I feel we should have a good weekend coming up as we have a lot of data to go on, we got a lot accomplished at the test. We don't have as big a lead as we would like but I've been in this situation before, it's not so strange for me. As far as I'm concerned, we're going to Imola to try and win two races. We know this is Ducati's back yard and the past has been pretty good for them, so it will be tough. Having said that we have some good stuff worked out with the bike and the team has been continuing to develop so I'm confident we can pull in some good results."
Noriyuki Haga (2nd in championship, 346 points) Noriyuki's best result at Imola was a third place finish, scored in 2005 – this year only victory will do. - "We came away from Nürburgring disappointed, because we know we should have, and could have, taken at least one race win. Now I am in second place in the championship which means that at Imola it is even more important to finish first. There are 50 points on offer at Imola and the gap between Ben and I is only eighteen... It is of course Ducati's home track and we haven't been here for a few years, so, as well as needing the points for the championship, it would be great to do well in front of all the Ducatisti."
I'm really looking forward to Imola", said Tom Sykes, Ben Spies' Yamaha team mate - "I had a two day test there and it was a decent one, we came away with a lot of positives. I'm hoping to go back there with what we've learnt and start with a good race setting. I'm really ready to get on the rostrum and taste the champagne, I certainly feel like I'm capable of doing it. That's the plan so hopefully we can go there strong, not having to learn the circuit and get stuck straight in. I really enjoyed riding on the track, there are a few bumps that remind me of home and there's certainly a lot of history there, it's strange seeing houses as you come down the fast left on the track."
Imola Technically speaking according to Tom Houseworth, Ben Spies Crew Chief - "We had a very productive test at Imola, a big factor being Ben knows the track now. This will allow us to work on setup straight away, on both bikes if necessary. Unlike Nurburgring we won't lose any track learning time if it rains, last race weekend proved that puts us behind quickly. Both Ben's bikes are a bit different so we'll try each one and figure out which is more comfortable to go fast on. We're hoping to be able to test some race rubber and dial in the 'back in' control in the second session. If all goes well and the weather holds Saturday should be fine tuning day. By this time we will have picked a bike and will concentrate on tuning the traction and wheelie control. Of course the goal is to make the bike as easy for Ben to ride fast as possible come Sunday. We'll see how it goes!"
HONDA PRESSURE: A third force, Hannspree Ten Kate Honda, are now quite capable of getting in amongst the battle between Yamaha and Ducati. The four-cylinder Japanese machine has made a quantum leap forward over the course of the season and in the last few races has been virtually on the same competitive level as its rivals. This improvement has also come about thanks to the prodigious talent of Jonathan Rea, who took his second win of the season at the Nurburgring and who will surely be one of the riders to beat in the coming seasons, if not already next year. But Honda can also count on Carlos Checa (Hannspree Ten Kate), thrice on the podium in the last four races, and Leon Haslam (Stiggy Racing), who is proving to be a difficult customer on all tracks.
APRILIA AND BMW MOVING UP: The challenging Imola circuit will also be an ideal test-bed for the ambitions of Aprilia and BMW. Following his win at Brno, Max Biaggi and Aprilia confirmed they were making good progress with two solid results at the Nurburgring. The Italian will be aiming to continue that form at Imola, a circuit where both he and his machine appeared to struggle in July testing. A major improvement is also being recorded by BMW, now regularly in amongst the front-running group. Troy Corser is proving to be a real certainty for the German manufacturer and is giving considerable input for the development of the bike. Imola should also see the return of Ruben Xaus following his injury at Brno, but his participation will only be decided at the last minute.
TOP 10 AIMS: Suzuki and Kawasaki are currently on the sidelines of the championship battle. Without their leading rider Max Neukirchner, who however will be at Imola for a check-up, the Suzuki Alstare BRUX team's line-up will again be Yukio Kagayama and Karl Muggeridge, who will try and make the most of this second bite of the cherry on a circuit he knows well. The same can also be said of Broc Parkes (Kawasaki WSRT), who is looking for a good result after a disastrous time on the tarmac in Germany. He and team-mate Makoto Tamada will have a series of updates and both of them will be aiming for top-10 finishes.
Points (after 11 of 14 rounds): 1. Spies 364; 2. Haga 336; 3. Fabrizio 289; 4. Rea 244; 5. Biaggi 224; 6. Haslam 201; 7. Checa 177; 8. Sykes 165; 9. Byrne 140; 10. Smrz 140. Manufacturers: 1. Ducati 439; 2. Yamaha 407; 3. Honda 347; 4. Aprilia 231; 5. Suzuki 143; 6. BMW 105; 7. Kawasaki 56
600cc World Superstock
Despite three wins in the last four races, Cal Crutchlow (Yamaha World Supersport) has still not managed to make a decisive break from his title rival, Eugene Laverty (Parkalgar Honda). Only 22 points lie between the two, but this should be sufficient for the Coventry man to administer in the final three rounds of the season. Cal has proved to be the strongest rider out there in any case and Laverty's task is a tough one. Even though he is still in with a mathematical chance of winning the title, Spain's Joan Lascorz (Kawasaki Motocard.com) will just be aiming for his first win to accompany what has so far been an excellent season. Other key protagonists are likely to be Kenan Sofuoglu (Hannspree Ten Kate Honda), who has won two races so far, and Brno victor Fabien Foret (Yamaha World Supersport). Italian hopes lie with Massimo Roccoli (Intermoto Czech Honda) following his excellent fourth place at the Nurburgring, and Michele Pirro (Yamaha Lorenzini). It's all change in the Triumph ParkinGo squad, where Welsh youngster Chaz Davies comes in as a replacement for Gianluca Nannelli as team-mate to Garry McCoy on the 675 machine.
Points (after 11 of 14 rounds): 1. Crutchlow 210; 2. Laverty 188; 3. Lascorz 138; 4. Sofuoglu 128; 5. Foret 99; 6. West 96; 7. Pitt 94; 8. Aitchison 71; 9. McCoy 71; 10. Roccoli 62. Manufacturers: 1. Yamaha 235; 2. Honda 231; 3. Kawasaki 149; 4. Triumph 85; 5. Suzuki 30
1000cc European Superstock
The Superstock 1000 FIM Cup now looks to be on its way to Belgium for Xavier Simeon following the Ducati Xerox man's three wins in a row in the last three races. A 40 point lead over Claudio Corti (Suzuki Alstare) should be enough to see Simeon take the crown this time around, and he has three 'match points' from now until the end of the season to do it. If he wins and Corti fails to go any higher than fourth, the title is his, while any other results would only need him to gain 11 points over the Italian and not lose more than two against the third force in this year's battle, Maxime Berger (Ten Kate Honda). Javi Fores (Kawasaki Pedercini), Sylvain Barrier (Garnier Junior Yamaha), Davide Giugliano (Suzuki Celani) and Daniele Beretta (Ducati Xerox) are the other men to watch in Superstock 1000 at Imola.
Points (after 7 of 10 rounds): 1. Simeon 155; 2. Corti 115; 3. Berger 102; 4. Fores 100; 5. Barrier 67; 6. Beretta 66; 7. Jezek 56; 8. Giugliano 38; 9. Baz 35; 10. Savary 30. Manufacturers: 1. Ducati 155; 2. Honda 128: 3. Suzuki 117; 4. Kawasaki 100; 5. Yamaha 84; 6. MV Agusta 21; 7. Aprilia 12
600cc European Superstock
The title battle is more wide-open in the European Superstock 600 championship, even though Danilo Petrucci (Yamaha Trasimeno) and Vincent Lonbois (MTM Racing Yamaha) for the moment appear to have an extra gear over their rivals. The Belgian is the man on a roll, having won the last two races, although Petrucci has responded nicely with two second places. All eyes on Imola therefore for a continuation of their battle for supremacy, while outsiders Gino Rea (Ten Kate Honda) and Marco Bussolotti (Yamaha Trasimeno) are also still in with a chance. The young Brit follows, 24 points behind, with the Italian a further two so they will have to go all out for the win this weekend.
Points (after 7 of 10 rounds): 1. Petrucci 122; 2. Lonbois 114; 3. Rea 98: 4. Bussolotti 96; 5. Guarnoni 83; 6. La Marra 68; 7. Kerschbaumer 59; 8. Guittet 56; 9. Litjens 38; 10. Chmielewski 35
Fabrizio (Ducati Xerox) goes quickest in delayed Friday practice at Imola
Imola, Friday 25th - Track action on the opening day of practice for the twelfth round of the Hannspree FIM Superbike World Championship at Imola was delayed for four hours due to the request by a number of riders to clean the surface, which they considered to be slippery. The session had been red-flagged after just five minutes when Yamaha World Superbike rider Tom Sykes crashed on his first lap, without any major injury. After consulting the riders Claude Danis, the FIM safety officer, together with the circuit organizers and the Race Direction, decided to clean and dry the track, despite several riders and team managers maintaining that it was only necessary for the riders to stay out on the track to continue to lay down rubber. When Supersport and Superbike action resumed at 4.30, it did not substantially modify the surface condition, which was confirmed by the times subsequently obtained, in line with July testing, and by the fact that no crashes were recorded in the two sessions. Due to the delay Superstock 1000 and 600 free practice did not take place, but tomorrow's schedule will remain unchanged.
Fastest time in SBK went to Michel Fabrizio (Ducati Xerox), who was the only rider to dip under the 1m50s mark with a time of 1 minute 49.895 seconds. Hannspree Ten Kate Honda man Carlos Checa was next up, just a couple of tenths behind, with points leader Ben Spies (Yamaha World Superbike) and Jonathan Rea (Hannspree Ten Kate Honda) third and fourth. Max Biaggi (Aprilia Racing) made a major step forward from the July tests to slot in fifth place, while stand-in 250 cc world champion Marco Simoncelli eased into Superbike with twelfth quickest time. Japans's Noriyuki Haga (Ducati Xerox) was one place behind in thirteenth.
Times: 1. Fabrizio M. (ITA) Ducati 1098R 1'49.895; 2. Checa C. (ESP) Honda CBR1000RR 1'50.125; 3. Spies B. (USA) Yamaha YZF R1 1'50.213; 4. Rea J. (GBR) Honda CBR1000RR 1'50.308; 5. Biaggi M. (ITA) Aprilia RSV4 Factory 1'50.515; 6. Kagayama Y. (JPN) Suzuki GSX-R 1000 K9 1'50.516; 7. Haslam L. (GBR) Honda CBR1000RR 1'50.716; 8. Byrne S. (GBR) Ducati 1098R 1'50.801; 9. Smrz J. (CZE) Ducati 1098R 1'50.806; 10. Corser T. (AUS) BMW S1000 RR 1'50.876; 11. Lagrive M. (FRA) Honda CBR1000RR 1'51.003; 12. Simoncelli M. (ITA) Aprilia RSV4 Factory 1'51.090; 13. Haga N. (JPN) Ducati 1098R 1'51.112; 14. Lanzi L. (ITA) Ducati 1098R 1'51.333; 15. Muggeridge K. (AUS) Suzuki GSX-R 1000 K9 1'51.527; 16. Xaus R. (ESP) BMW S1000 RR 1'51.769.
600cc Supersport
Cal Crutchlow (Yamaha World Supersport) waited until the track had improved grip in final 20 minutes of the free practice session before going out to make his mark. The points leader set a time of 1 minute 52.751 seconds to put almost half-a-second between himself and the next man, Kenan Sofuoglu (Hannspree Ten Kate Honda). The other two top championship contenders, Joan Lascorz (Kawasaki Motocard.com) and Eugene Laverty (Parkalgar Honda) were next up in third and fourth. Britain's Chaz Davies made an encouraging start to his World Supersport career, the ParkinGo Triumph man ending up tenth quickest on his 675 machine, six places ahead of team-mate Garry McCoy.
Times: 1. Crutchlow C. (GBR) Yamaha YZF R6 1'52.751; 2. Sofuoglu K. (TUR) Honda CBR600RR 1'53.234; 3. Lascorz J. (ESP) Kawasaki ZX-6R 1'54.897; 4. Laverty E. (IRL) Honda CBR600RR 1'55.270; 5. Pirro M. (ITA) Yamaha YZF R6 1'55.354; 6. Aitchison M. (AUS) Honda CBR600RR 1'55.499; 7. Roccoli M. (ITA) Honda CBR600RR 1'55.564; 8. Pitt A. (AUS) Honda CBR600RR 1'56.198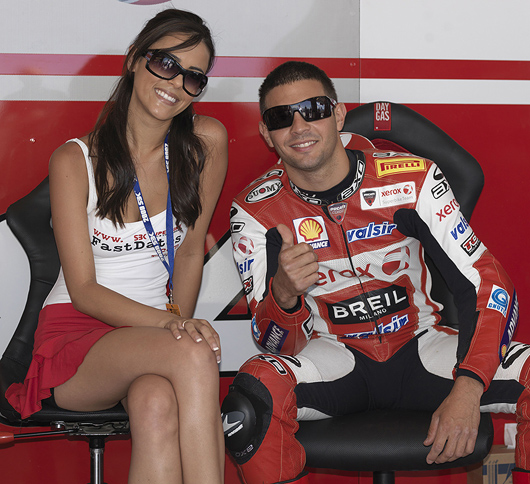 A confident Michel Fabrizio in the Ducati garage before Superpole with Fast Dates Calednar Kitten Sabella.
Fabrizio (Ducati Xerox) grabs first-ever Superbike Superpole
Imola, Saturday 26th - This morning, with only one qualifying session, the Ducati Xerox pair, Noriyuki Haga and Michel Fabrizio, knew they had to make it count, and that they did. Michel, fastest yesterday in free practice, lapped consistently fast again and by the end of the session his best time had dropped by a further eight tenths of a second with respect to yesterday, meaning he qualified for the Superpole in first position, with a time of 1m49.026s. Noriyuki made a slower start to the session but gradually found feeling on the restyled track and in the last five minutes of the session, after a change of tyre, moved up to fifth position, just three tenths of a second behind team-mate Michel. Honda's Johnny Rea, Yamaha's Ben Spies and Shane "Shakey" Byrne on the privateer Ducati of Team Sterilgarda completed the top five. The early afternoon free practice session passed without incident, with Michel and Noriyuki closing in very respectable third and fourth positions respectively.
One of the most exciting Superpoles of the season saw Ducati Xerox's Michel Fabrizio power to his first ever career success at the Imola circuit in Italy. The man from Rome clinched the pole with a time of 1 minute 47.735 seconds right on the final lap of the session, taking it out of the hands of Ben Spies (Yamaha World Superbike), quickest until then, by just 0.043 of a second. The first row was completed by two of the other championship front-runners, Jonathan Rea (Hannspree Ten Kate Honda) and Noriyuki Haga (Ducati Xerox), with the gap between the four (0.150 secs) one of the smallest in WSB history.
The final eight included four Ducati 1198 machines: those of factory riders Noriyuki and Michel, as well as the privateers Smrz (Team Guandalini) and Byrne (Team Sterilgarda). A battle for pole ensued and as the twelve minute session was coming to an end, only Michel Fabrizio and Honda's Jonathan Ray remained on track, both going all out to beat the man at the top of the timesheets, Ben Spies. While Rea finished the lap a tenth of second slower than Spies, Michel powered to the line to record the fastest lap of the day, just 0.043 of a second faster than the American. Noriyuki took the fourth time to secure a place on the front row tomorrow while the Ducatis of Smrz and Byrne will line up behind in fifth and seventh place.
The Superpole prize was awarded to Michel by his former Ducati Xerox team-mate, reigning World Champion Troy Bayliss who was on hand a t Imoa for the race weekend.
3-Time World Champion Troy Bayliss already has retuned from retirementat Imola to award former team mate Michel his first Superpole trophy.
Michel Fabrizio 1m47.7s - "I am extremely happy to take my first Superpole, and happier still to do it here at Imola on the Ducati. I really wanted it and, after Ben took it from me by a thousandth of a second back at Kyalami, this time I just took it from him. I was quite surprised because I thought they'd cut my time but then I saw the screen and saw my name in first place! Tomorrow will nevertheless be very tough because Ben and Johnny obviously have a good race pace and so I'm expecting some close racing between the guys on the front row."
Ben Spies: "It was a good session for us but I kind of blew it in the last section, making a big mistake and that cost us, but I'm on the front row which is where we need to be. All the top guys are on the front row, which is how it should be, none of us will be hanging around so let's hope we have some fun tomorrow."
Jonathan Rea: "The pace there in the afternoon was fast and we just missed out a little. In the last session and the last qualifier made a big mistake and didn't quite resurrect that so there wasn't enough time left. Anyway we've got a good race set-up tomorrow, I'm really happy, the guys have done a marvelous job, we've got so many new things to try and every week the package is getting better and better."
The second row sees Jakub Smrz (Guandalini Ducati) in fifth, followed by Max Biaggi (Aprilia Racing), while Shane Byrne (Sterilgarda Ducati) was in seventh ahead of Marco Simoncelli (Aprilia Racing), the Italian taking his RSV4 machine to a brilliant eighth place on his WSB debut. Troy Corser (BMW) will start from row 3 in ninth after being eliminated from Superpole 2 by a fraction. Lorenzo Lanzi (DFX Ducati) looked promising on the third row, while Carlos Checa (Hannspree Ten Kate Honda) could only manage 13th. It was a negative day for Suzuki Alstare Brux with both riders Yukio Kagayama and Karl Muggeridge starting from row 5.
Times: 1. Fabrizio M. (ITA) Ducati 1098R 1'47.735; 2. Spies B. (USA) Yamaha YZF R1 1'47.778; 3. Rea J. (GBR) Honda CBR100RR 1'47.834; 4. Haga N. (JPN) Ducati 1098R 1'47.885; 5. Smrz J. (CZE) Ducati 1098R 1'48.156; 6. Biaggi M. (ITA) Aprilia RSV4 Factory 1'48.665; 7. Byrne S. (GBR) Ducati 1098R 1'49.092; 8. Simoncelli M. (ITA) Aprilia RSV4 Factory 1'49.338; 9. Corser T. (AUS) BMW S1000 RR 1'48.971; 10. Haslam L. (GBR) Honda CBR1000RR 1'48.992; 11. Lanzi L. (ITA)Ducati 1098R 1'49.060; 12. Nieto F. (ESP) Ducati 1098R 1'49.105; 13. Checa C. (ESP) Honda CBR1000RR 1'49.168; 14. Kiyonari R. (JPN) Honda CBR1000RR 1'49.340; 15. Lagrive M. (FRA) Honda CBR1000RR 1'49.641; 16. Sykes T. (GBR) Yamaha YZF R1 1'49.681
Supersport
Cal Crutchlow (Yamaha World Supersport) continues to dominate Supersport qualifying, the Coventry man taking his ninth pole of the season. The championship leader was one of the only riders to lap under 1 minute 51 seconds, and he put in his quickest lap three minutes from the end of qualifying. Crutchlow, who was also the only rider to crash in the session, was more than half a second quicker than second placed Kenan Sofuoglu (Hannspree Ten Kate Honda), while the other two front row men, Joan Lascorz (Kawasaki Motocard.com) and Massimo Roccoli (Intermoto Czech Honda) were third and fourth but over 1 second off the pace. For the Italian it was his first front row start of the year. Garry McCoy (Triumph 675) again went well for the ParkinGo BE1 team, the Australian qualifying fifth quickest ahead of two of the other championship front-runners Eugene Laverty (Parkalgar Honda) and Fabien Foret (Yamaha World Supersport). Britain's Chaz Davies put the second Triumph BE1 machine on row 3, in eleventh place, on his debut.
Times: 1. Crutchlow C. (GBR) Yamaha YZF R6 1'50.680; 2. Sofuoglu K. (TUR) Honda CBR600RR 1'51.260; 3. Lascorz J. (ESP) Kawasaki ZX-6R 1'51.955; 4. Roccoli M. (ITA) Honda CBR600RR 1'52.280; 5. McCoy G. (AUS) Triumph Daytona 675 1'52.400; 6. Aitchison M. (AUS) Honda CBR600RR 1'52.443; 7. Laverty E. (IRL) Honda CBR600RR 1'52.599; 8. Foret F. (FRA) Yamaha YZF R6 1'52.789
Spies (19) had to play caboose to the Italan rocket train of Haga, Biaggi and Fabrizio in Race One.
Ducati dominate at Imola with Haga and Fabrizio
Biaggi and Simoncelli on the podium for Aprilia
Imola, Sunday 27th - The long-awaited return to Imola for the FIM Superbike World Championship produced a magnificent day of racing in glorious weather conditions in front of 67,000 spectators. The wins went to the Ducati Xerox duo of Noriyuki Haga and Michel Fabrizio, with the Japanese rider bouncing back to the top of the table. The other protagonists in an all-Italian battle for the leading positions were Aprilia, with Max Biaggi and Marco Simoncelli taking a podium apiece. It was a disappointing day for the former points leader Ben Spies (Yamaha World Superbike), who managed to limit the damage in the title race. Haga now has a three-point lead, with two rounds remaining and 100 points up for grabs.
World Superbike Race One - Haga Close the Gap on Spies
Haga won a nail-biting first race of the day, which kept the fans glued to their seats right down to the chequered flag, the Japanese rider taking his first win since Kyalami in mid-May. Four laps from the flag Haga passed Biaggi, who had led since the start, to take the win. Thanks to this result Haga made up twelve points on championship leader Spies, the American only able to finish fourth. There was a terrific scrap for the runner-up slot, which went to Biaggi after the Aprilia rider made a superb move on Fabrizio to pass him at the final chicane. Simoncelli's WSB debut was an unfortunate one, the Italian crashing out from fifth. That place in the end went to Ryuichi Kiyonari (Hannspree Ten Kate Honda), who finished ahead of fellow Honda riders Leon Haslam (Stiggy Racing) and Jonathan Rea (Hannspree Ten Kate), the latter throwing away any chance of a decent result when he went onto the gravel at the Rivazza while trying an overtaking move. Broc Parkes was the first Kawasaki runner home in tenth, ahead of Troy Corser (BMW).
Noriyuki Haga: "This is my first win since Kyalami and I am very happy, I really enjoyed that race. This morning we had a little problem and I thought it would be difficult to make good lap times for 21 laps, so for the race we made a modification for the suspension and things were better. I am really happy for the win because my dad came over for this race and I got the win, so I dedicate it to him!"
Max Biaggi: "I am very happy with the result in the last race in Italy before next year. In the tests we suffered a bit more than the others but me and my team worked hard and late afternoon yesterday we improved our set-up. This morning was OK, we made some modifications, still there is room to improve but for sure it was a great result. In the final chicane with Fabrizio, I thought 'you never know', I saw him there a little bit on the side and I stick in my bike, stayed in there. I could pass him and this is a good result."
Michel Fabrizio: "From the sixth lap onwards I had a problem with my arm and I couldn't pull the clutch very well, so I got used to changing gear without the clutch, but unfortunately the engine braking wasn't quite right for that. As the laps went on I couldn't feel my hand anymore and in the last five laps I was holding on with two fingers, I could hardly keep my hand on the bars."
Superbike Race One Results: 1. Haga N. (JPN) Ducati 1098R 38'32.199 (161,388 kph); 2. Biaggi M. (ITA) Aprilia RSV4 Factory 2.074; 3. Fabrizio M. (ITA) Ducati 1098R 2.190; 4. Spies B. (USA) Yamaha YZF R1 5.438; 5. Kiyonari R. (JPN) Honda CBR1000RR 14.470; 6. Haslam L. (GBR) Honda CBR1000RR 14.685; 7. Rea J. (GBR) Honda CBR1000RR 26.822; 8. Smrz J. (CZE) Ducati 1098R 32.694; 9. Sykes T. (GBR) Yamaha YZF R1 33.817; 10. Parkes B. (AUS) Kawasaki ZX 10R 34.801; 11. Corser T. (AUS) BMW S1000 RR 35.286; 12. Xaus R. (ESP) BMW S1000 RR 36.442; 13. Muggeridge K. (AUS) Suzuki GSX-R 1000 K9 38.698; 14. Baiocco M. (ITA) Ducati 1098R 42.147; 15. Kagayama Y. (JPN) Suzuki GSX-R 1000 K9 46.510; 16. Scassa L. (ITA) Kawasaki ZX 10R 46.628
Marco Simoncell (58) on the RSV Aprillia in his first ever World Superbike race passes Spies (19) and Checa in Rrace Twoon his way to 3rd place.

World Superbike Race Two -
Fabrizio's Win, Haga's Points Lead, Aprilia's Simoncelli beats Biaggi
The spectacle continued in race 2, but this time Fabrizio was unstoppable and he powered away to take his second win of the season. The Italian finished ahead of team-mate Haga, who with this result moved ahead of Spies in the table. The Texan rookie was not as incisive as in previous races but in the second race had bad luck on his side as he got caught up in the battle for third with the two Aprilias. While making a move on Biaggi and Simoncelli at the final chicane, he was forced to run off the track to avoid Biaggi. He came back on to finish fifth. The final podium place went to Simoncelli, who immediately made his name in a championship as hard-fought as Superbike. Jonathan Rea had another race full of errors, but partially managed to make up for them with sixth place. BMW had another difficult race, with a DNF for Corser and Ruben Xaus returning after injury to finish 13th.
Michel Fabrizio: "Today I really wanted victory in race 2. In the first race unfortunately I had a problem with my arm, and I just missed out on the win. For race 2 I fixed everything, I changed my arm and I changed Nori and went on to win! I am happy for the Ducati Xerox team, today all the Ducati top management were here so Nori and I cut a good figure! For sure I think we deserved the renewal of our contract!"
Noriyuki Haga: "Congratulations for Michel for winning and for Marco with his first time in Superbike, third position today. For the race, I changed the bike completely from the first race and in this bike we had a few problems. During the race the bike started moving a lot, after Michel passed me I tried to catch him up but he was quite fast today and I couldn't find where I could pass him…and then I was dead! I think I need more salt, 1 kilo of salt!"
Right: Aprilia's newly confirmed 125cc World Champion Marco Simoncelli got a 1-time ride on the Aprilia RSV at Imola. It was his first ever ride on a 4-stroke bike, let alone a World Superbike. He crashed out in Race One while in 5th place moving up though the field. In Race Two he passed Ben Spies and team mate Max Biaggi to finish 3rd. He has singed to ride for Honda in MotoGP in 2010.

Marco Simoncelli: "If I finish the race in the first 5 I am very happy. In the first race I was fifth but crashed, while in this race I started better than in the first and after some laps I keep a very good pace. In the chicane with my team-mate I didn't want to pass him, but I braked too hard and I think 'either I hit him and we crash or I try to pass'. I succeeded and I am very happy, a big thanks to Aprilia and my team. Today was a great big experience for me here in Superbike."
Superbike Race Two Results: 1. Fabrizio M. (ITA) Ducati 1098R 38'23.143 (162,023 kph); 2. Haga N. (JPN) Ducati 1098R 3.592; 3. Simoncelli M. (ITA) Aprilia RSV4 Factory 6.510; 4. Biaggi M. (ITA) Aprilia RSV4 Factory 7.445; 5. Spies B. (USA) Yamaha YZF R1 14.678; 6. Rea J. (GBR) Honda CBR1000RR 16.396; 7. Byrne S. (GBR) Ducati 1098R 17.110; 8. Haslam L. (GBR) Honda CBR1000RR 22.502; 9. Smrz J. (CZE) Ducati 1098R 25.268; 10. Checa C. (ESP) Honda CBR1000RR 30.203; 11. Lanzi L. (ITA) Ducati 1098R 32.589; 12. Sykes T. (GBR) Yamaha YZF R1 36.243; 13. Xaus R. (ESP) BMW S1000 RR 36.368; 14. Muggeridge K. (AUS) Suzuki GSX-R 1000 K9 38.809; 15. Parkes B. (AUS) Kawasaki ZX 10R 42.435: 16. Baiocco M. (ITA) Ducati 1098R 49.349
Points (after 12 of 14 rounds): 1. Haga 391; 2. Spies 388: 3. Fabrizio 330; 4. Rea 263; 5. Biaggi 257; 6. Haslam 219; 7. Checa 183; 8. Sykes 176; 9. Smrz 155; 10: Byrne 149. Manufacturers: 1. Ducati 489; 2. Yamaha 431; 3. Honda 368; 4. Aprilia 267; 5. Suzuki 148; 6. Bmq 113; 7. Kawasaki 63
600cc World Supersport
The battle for the Supersport title has been thrown wide-open again as a result of a crash by points leader Cal Crutchlow (Yamaha World Supersport), while he was heading towards his sixth win of the season. The British rider crashed out at the Acque Minerali, and his lead in the table is now two points over Eugene Laverty (Parkalgar Honda), who finished runner-up. The win went to Kenan Sofuoglu (Hannspree Ten Kate Honda) for the third time this year, while the final podium slot went to Fabien Foret (Yamaha World Supersport), who closed up on Laverty in the final stages but was unable to take away precious points. Chaz Davies put in an excellent performance on his Supersport debut with Triumph, bringing the British three-cylinder machine home in fourth place in front of team-mate Garry McCoy.
Results: 1. Sofuoglu K. (TUR) Honda CBR600RR 35'51.342 (156,936 kph); 2. Laverty E. (IRL) Honda CBR600RR 5.372; 3. Foret F. (FRA) Yamaha YZF R6 6.450; 4. Davies C. (GBR) Triumph Daytona 675 15.847; 5. McCoy G. (AUS) Triumph Daytona 675 15.944; 6. Pitt A. (AUS) Honda CBR600RR 16.001; 7. Fujiwara K. (JPN) Kawasaki ZX-6R 27.097; 8. West A. (AUS) Honda CBR600RR 27.835
Points (after 12 of 14 rounds): 1. Crutchlow 210; 2. Laverty 208; 3. Sofuoglu 153; 4. Lascorz 138; 5. Foret 115; 6. West 104; 7. Pitt 104; 8. McCoy 82; 9. Aitchison 71; 10. Roccoli 62. Manufacturers: 1. Honda 256; 2. Yamaha 251; 3. Kawasaki 158; 4. Triumph 98; 5. Suzuki 30
1000cc European Superstock
After taking the pole, wild-card Ayrton Badovini (Aprilia) went on to repeat the same form in the race, taking a lights-to-flag victory. At the start, the Italian was shadowed first by Xavier Simeon (Ducati Xerox) and Claudio Corti (Suzuki Alstare), but he managed to shake them off one by one and take the chequered flag by a large margin. In post-race scrutineering however all the Aprilias were found to have a technical irregularity and Badovini, as well as tenth-placed Federico Sandi, were disqualified. As a result the win went to Simeon, his fourth in a row, and the Belgian is now easily on the way towards the title: he needs just five points in the last two races to win, irrespective of what Corti, who finished runner-up, does. The battle for third was between Sylvain Barrier (Garnier Yamaha) and Michele Magnoni (Belvilacqua Yamaha), with the Frenchman taking the place in a sprint to the line.
Results: 1. Simeon X. (BEL) Ducati 1098R 22'40.939 (156,682 kph); 2. Corti C. (ITA) Suzuki GSX-R 1000 K9 1.689: 3. Magnoni M. (ITA) Yamaha YZF R1 4.947; 4. Beretta D. (ITA) Ducati 1098R 13.727; 5. Lammert D. (GER) Suzuki GSX-R 1000 K9 16.487; 6. Saltarelli S. (ITA) Suzuki GSX-R 1000 K9 17.403; 7. Baroni L. (ITA) Yamaha YZF R1 17.661; 8. Jezek O. (CZE) Honda CBR1000RR 26.448
Points (after 8 of 10 rounds): 1. Simeon 180; 2. Corti 135; 3. Fores 107; 4. Berger 102; 5. Beretta 79; 6. Barrier 67; 7. Jesek 64; 8. Baz 41; 9. Giugliano 38; 10. Magnoni 35. Manufacturers: 1. Ducati 180; 2. Suzuki 137; 3. Honda 136; 4. Kawasaki 107; 5. Yamaha 100; 6. MV Agusta 26; 7. Aprilia 12
600cc European Superstock
The Supersport 600 battle remains to be decided after Danilo Petrucci (Yamaha Trasimeno) wasted a chance to clinch the title. The Italian was in the lead at the final chicane, but came under attack from Eddi La Mara (Honda Lorini), who took his first win, and also from Gino Rea (Ten Kate Honda) and Marco Bussolotti (Yamaha Trasimeno), who finished on the podium. Luckily his chief rival Vincent Lonbois (MTM Yamaha) was unable to go any higher than sixth place, leaving Petrucci with the consolation of an 11-point cushion in the table.
Results: 1. La Marra E. (ITA) Honda CBR600RR 19'36.935 (150,982 kph); 2. Rea G. (GBR) Honda CBR600RR 0.286; 3. Bussolotti M. (ITA) Yamaha YZF R6 0.715; 4. Petrucci D. (ITA) Yamaha YZF R6 0.988; 5. Guarnoni J. (FRA) Yamaha YZF R6 9.605; 6. Lonbois V. (BEL) Yamaha YZF R6 11.034; 7. Gregorini G. (ITA) Yamaha YZF R6 11.203; 8. Tamburini R. (ITA) Yamaha YZF R6 11.237
Points (after 8 of 10 rounds): 1. Petrucci 135; 2. Lonbois 124; 3. Rea 118; 4. Bussolotti 112; 5. Guarnoni 94; 6. La Marra 93; 7. Kerschbaumer 62; 8. Guittet 58; 9. Litjens 38; 10. Chmielewki 36
---
Common ground between manners and madness?
Ducati previews 2010 Hypermotard 796 with APTC Slipper Clutch
Borgo Panigale (BO), 23rd September 2009- Ducati releases the first images of the Hypermotard 796, in advance of the international EICMA motorcycle show, Milan. The Hypermotard family will expand for 2010 with the addition of the exciting new Hypermotard 796. Just as aggressively striking as the 1100, the new Hypermotard 796 features a lower seat height and brand new smooth and flexible engine to make it the perfect urban assault vehicle. Whether it's working the daily commute or attacking the open roads, the 796 will ride the common ground between manners and madness by mixing Ducatiís unrivalled twin-cylinder power and sportbike heredity with the lightweight and minimalist supermotard concept.
The 796 weighs in at just 167kg (368lb), partly achieved by a lightweight engine, but also by continued chassis development that includes redesigned top and bottom fork clamps and an improved frame layout which eliminates almost all of the forged elements previously used with the 1100. At 825mm (32.5in), the seat height of the 796 is a sure-footed 20mm (0.8in) lower than the 1100 and, when combined with the new engineís smooth power delivery, this Hypermotard inspires confidence however and wherever its ridden.
The completely new Ducati 796 engine, which conforms to Euro 3 regulations, produces 81hp (59.6kW) of power and 55.7lb-ft (7.7kgm) of torque with the smooth and economic rideability expected from all Desmodue L-Twins. The engine is equipped with an APTC "wet" clutch to give a "slipper" type action that prevents destabilization of the rear-end during aggressive down-shifting and also gives the extra benefit of a super-light feel at the lever, a great advantage in stop-start city traffic or during longer journeys.
The new 796 comes in an urban-style Dark finish with matte black tank and beak section, black frame and black wheels or, alternatively, matte white tank with contrasting matte black beak, black frame and black wheels. For the purists, an 1100 look-alike red tank with matching beak section, red frame and black wheels gives the 796 a traditional livery.
All information can be found on the official Ducati site: http://www.ducati.com/news/09/news018/news018.jhtml
---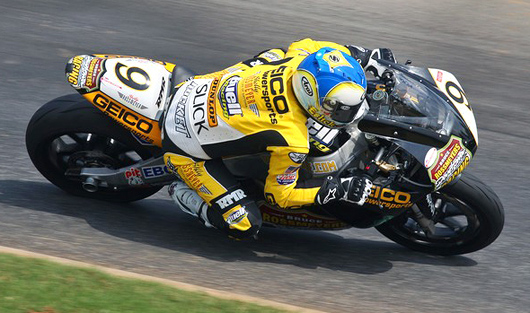 The Unfair Advantage? Danny Eslick's won this year's 2009 Pro Daytona Sportbike Class Championship riding the big dispalcement Buell 1125cc OHC 4-valve V-twin in a class of 600cc Japanese Inline-fours and Ducati 848c V-twins. Did the Daytona Motorsport grougp (DMG) give Harley too big of an advantage to help bolster the class?
If the season's fianal AMA Pro Superbike race at New Jersey Motorsports park was any indication with 2 other Buell 1125Rs finsihing in the top 10 against 1000cc Fours /1200cc V-twin Superbikes, the 600cc Daytona Pro Sportbike Class was a cherry pick for Eslick's Buell. The eligibility of the 1025cc Buell in the 600cc Daytona Sportbike class is one of the reasons the previous years' class winner American Honda cited for pulling out of American roadracing for the near future.
---
There's more! Go to Pit Lane News Previous Page

Also Visit: Fast Dates Calendar News • Iron & Lace Calendar News
Calendar Girl News • Meet the Models • Paddock Garage

Calendar Kittens, The Paddock Garage, Screensavers, Iron & Lace Garage



MotorcycleSuperstore.com
Some of our Calendar Kittens can also at Playboy's website...

FREE! New Met-Art Model Galley Updated Daily - Stop Back Each Day


World Premier!
2010 FastDates.com Calendars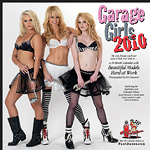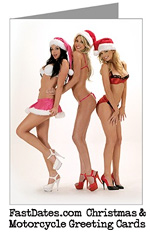 Sports Illustrated
Swimsuit Calendars!
---
Championship on the line... On its way to Imola, Ducati Xerox Superbike Team Tests at Mugello
Mugello (Italy),Wednesday 23rd September: the Ducati Xerox squad headed to the Mugello circuit for two days of testing, yesterday and today, sharing the track with the Ducati MotoGP Test Team, before moving straight on to Imola for this weekend's World Superbike event. Michel Fabrizio was out on track yesterday and in favourable conditions he was able to make 67 laps on board the Ducati 1198.
Today it was Noriyuki Haga's turn and under sunny skies (with a track temperature around 35°C) the Japanese rider also had a constructive day. Over the two days, the squad concentrated on testing various set-ups, with the aim to improve turning on entry into the corners. Noriyuki completed 69 laps with a best time of 1m52.3s. At the end of today the Ducati Xerox technicians declared themselves satisfied with the work completed.
Both the factory riders, having just renewed their contracts with Ducati for the 2010 racing season, are feeling very confident ahead of this year's final three races. Tomorrow the Ducati Xerox team arrives at Imola, ready for the twelfth World Superbike round, the third event to take place in Italy. In front of their "home crowd" Noriyuki and Michel will be fighting both for the race win and the world title.
Noriyuki Haga
"It's been a useful day. We will try to implement some of what we have tested here today at Imola on Friday and see how we go there. Now I need to turn my concentration to this weekend's racing…"
Michel Fabrizio
"It all went well yesterday. Luckily it didn't rain and so we were able to get through all the work we had planned. During the afternoon we continued to work with the development bike and I was able to provide my technicians with a lot of useful data. Let's say that we are satisfied with the progress made and with the times recorded."
Ducati Corse Re Signs Haga and Fabrizio for 2010 World Superbike
Bologna (Italy), Monday 21st September: just a few days prior to the Imola Superbike round, taking place from 25th to 27th September, Ducati confirms that both the Ducati Xerox riders Noriyuki Haga and Michel Fabrizio will stay with the team for the 2010 racing season. In the last week Ducati's management have reached an agreement with both Noriyuki and Michel, meaning that the two talented riders, currently second and third in the World Superbike standings, will remain on board for the coming year. This important renewal will allow for a continuation of the great work that results from such close collaboration between the technical staff and the riders. For the 34-year old Japanese rider this will be his second consecutive season with the Ducati Xerox squad and is the third for 25-year old Italian Michel who debuted with the team, alongside Troy Bayliss, in 2008.
Noriyuki Haga - "I am very happy that this great team continues to believe in me! I thank Ducati, the team and everyone that was involved in making the decision. I have a great relationship with my team and with Michel, and so I am more than happy to stay here in 2010. We don't yet know how this year will end, but what is certain is that I will continue to do my best, as I do every weekend. Knowing that I have a job for next year will surely spur me on; I will give 200% in Imola this weekend, and then if that's not enough I'll redouble my efforts at Magny and Portimao!"
Michel Fabrizio - "I'm very happy, I received confirmation of the renewal the day before my birthday and this news was a great end to the week. I'm currently third in the championship and I'll continue to give my all in the final three rounds. At Imola I'm going to go on fighting my own battle, and then we'll see how Nori and I are placed… I'll perhaps change my strategy for the last two races, if need be, in order to assist Nori. Next year I won't let anyone get ahead as quickly as Nori did this season and I'll be doing all I can to be near the top of the standings right from the start of the championship."
Filippo Preziosi – General Director Ducati Corse
"Nori and Michel are both racing, and bringing home extremely satisfying results, in what is a very close-fought championship and so Ducati is proud to be able to confirm them both for the 2010 season. The experience they have accumulated this year will surely contribute to even stronger performances in the future. My compliments to the entire team, for the professionalism and passion with which everyone works each weekend at the tracks."
Ducati Xerox Team to have Live Garage Streaming from Imola WSB
Sept 26-27th
During the upcoming World Superbike weekend, to be held at the Italian circuit of Imola from 25th to 27th September, the Ducati Xerox Team, in collaboration with Ducati.com, will allow fans from around the world the chance to see right to the heart of the action, by providing live streaming direct from Noriyuki Haga's garage on both Saturday 26th and Sunday 27th September.
A brand new experience, with the live and uncut footage undoubtedly spiking the interest of the countless passionate fans who are following the Superbike racing as the season comes to a thrilling climax. This is a way for the loyal fans, sponsors and Ducatisti to participate, allowing them a "fly on the wall" view of the unique, adrenalin-fuelled world of the motorcycle racer and his team.
With only three races left, and with both of the Ducati Xerox riders, Noriyuki Haga and Michel Fabrizio, in the running for the rider's title, the experiment is thus implemented for the very first time at Imola, which is of course hosting what is the "home round" for Ducati.
Never before has a motorcycle racing team initiated such a project and, if all goes to plan at Imola, the service will also be available during the final two rounds, at Magny-Cours and Portimao.
A web-cam, positioned this time in Haga's pit garage, will be activated between 14.00 and 17.00 on Saturday and between 09.00 and 17.00 on Sunday, allowing users to log on to the official Ducati site - www.ducati.com – and watch live streaming of "Nitro-Nori" and his technical team in action during Superpole, Sunday warm-up and the all-important races.
For more information, log on to www.ducati.com from Monday 21st September. The Ducati Xerox Team awaits you at Imola!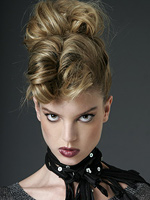 Calendar Kitten Apple
Tests the new
Roehr Harley Superbike!



Spies fights hard in Imola to keep championship
title in sight
Imola Italy, Sept 27th - It was never going to be easy for Yamaha World Superbike rider Ben Spies at Imola. Race one saw Spies in fifth off the start line, chasing Haga, Fabrizio, Rea and Biaggi. As the second lap drew to a close Rea attempted a wild pass at the chicane on both Haga and Spes and over shot the corner, narrowly missing Haga and forcing ben Spies off he track into thegravel. As the Italian bikes continued to fight for the lead, Spies was left with a two second gap to close.
Ben managed to close down to 1.4 seconds, but was unable to stay with the front runners, holding on to fourth for the chequered flag. Changes in the set up to the bike saw Spies hit race two with a faster pace and a consistent speed to challenge the leaders. Rea again ran wide on a couple of occasions, causing Spies to pull up for safety, however he was soon back on the pace. He caught and took Byrne on lap 10 for fifth and started closing down on Simoncelli and Biaggi. Unfortunately as he caught them on the last chicane before the start line, Simoncelli took Biaggi, forcing him wide and into the path of Spies, taking him off track. He rejoined but was again forced wide to avoid an early braking Byrne and had to settle for fifth at the flag.
Race one was a mixed one for Sykes, having had a good start he continued to struggle for grip, but still managed to fight through the pack from his 16th position grid start to take ninth at the chequered flag, holding off Australian riders Parkes and Corser for his top ten finish. Race two saw some changes to the bike which provided more grip and consistency however as a number of riders cut the chicane at the end of the lap, they pushed Sykes wide, losing him valuable time. By the end of the race he had made up four places to take 12th at the flag.
Spies now heads to Magny Cours next weekend again in second place chasing the championship lead, separated from Haga at the top by a mere three points, with four races and hundred possible points still on the table. Team mate Tom Sykes remains in eighth position with two rounds to go, sitting just behind Checa with a seven point difference.
Ben Spies, Yamaha World Superbike Team (4th, 5th)
"In race one we ruined our chances with the electronic side of the bike, we didn't have enough power coming out of the bike and we struggled with grip a bit as well, it was a rough race. The second race we had the pace for sure to battle for the lead but a combination of things held us up.
Rea got pretty greedy early in the race, passing me in the gravel trap three different times. I felt bad for him as I knew he had the pace to run up front but you've got to know when to calm down and when to take it easy for a couple of laps and let the race come in, you can't push on every corner.
I had a couple of laps where I wasn't riding well at all then I got myself together and caught up to Simoncelli and Biaggi. They bumped and Biaggi ran off the track, when he came back on it was either hit him or go off into the gravel. I got back on and caught up to Bryne and then almost ran into the back of him and had to run off the track again.
It was a messy race. There were a lot of mistakes, a couple from me and some from others. If you would have told me after the first race that we would only be losing the championship by three points I'd be happy because there were a lot of guys who could beat me this weekend."
Tom Sykes, Yamaha World Superbike Team, (9th, 12th)
"I had a good start in race one but still struggled for grip as we have been all weekend with the rear of the bike. We improved it a bit for warm up this morning but in the race I still struggled.
We made a change for race two but I got a bad start. The bike felt faster and more consistent though but unfortunately I kept getting caught up by a few riders cutting the chicane and I ended up losing a second here and there. Towards the end I had one lap where I was having huge slides so I was looking back at the tyre to see if there was anything on it and lost maybe two and a half seconds."
Massimo Meregalli, Yamaha World Superbike Team Manager
"it's been a very tough day for the team. We definitely came here with a different goal, but racing doesn't always go as you plan it. During the second race, despite a bad start Ben was really pushing, but unfortunately he was in the wrong place at the wrong time which cost him a podium finish. We didn't give up when the championship gap was 88 points, for sure we will be trying just as hard now to take back the three we lost today.
Our bike has always worked well at Magny Cours so we are going there confident that we can have success. After Tom's big crash on Friday we lost a whole day so the bike set up was not perfect for today's races. Starting from 16th, especially here where it's not easy to pass, it was a good achievement to get into the top ten with a ninth place finish."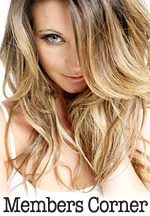 Hot Bikes, Sexy Kittens
Your Exclusive Grid Pass
also includes....
---
Alstare Brux Suzuki also changes to Ohlins Suspension
Imola Sept 25th - The previous World Superbike round at Misano saw Ten Kate Honda make a suprisiong change from their long time suspension supplier White Power, to Ohins factory suspension as used by the Championship leading teams Yamaha and Ducati. At this week's Imola race it was Alstare Suzuki's turn to switch to the famous Dutch brand, foresaking the Kayaba works suspension which Suzuki of japan supplies on their team bikes.
Today's first practice session at the Imola World Superbike 12th round was abandoned after less than two laps due to the very slippery nature of the track and so Alstare Brux Suzuki rider Yukio Kagayama and Karl Muggeridge one hour of valuable track time.
A WTCC race had taken place at the circuit the week before and the spillage of a lot of diesel fuel was blamed as the possible cause for the slippery track surface. It took the circuit staff many hours to clean the track and so the team had to go out at 17.45 for their only practice session of the day.
In addition to the track problems, Team Suzuki Alstare Brux were trying out Ohlins suspension for the first time and so the lost one-hour was even more deeply felt. Nonetheless both riders got to grips with the new system and reported back very favourably.
Kagayama rode superbly, despite some slippery areas in the track, and finished sixth fastest. Team mate Muggeridge (standing in for Max Neukirchner) continued his steep learning curve and ended 15th.
Yukio Kagayama - 6th, 1:50.516: - "Conditions in the first practice were very scary and it was good that the session was stopped and the track was cleaned. I have never ridden on a track like that and the feeling was very strange and not good at all! So, we lost one hour and that is a shame because we need as much time as possible to understand our new suspension. In the short time we used it, in the one session at the end of the day; I was happy with it and left the track smiling. And it has been a while since I have done that. Of course, there is a lot of work to be done, but at least I can see a good and positive future right now."
Karl Muggeridge - 15th, 1:51.527: - "It's not so good for me to lose one hour when I am still learning the bike and now also learning a new suspension system. That's a lot to learn in one day and so I feel at a disadvantage compared to the other riders. Also, I didn't test here when the teams came in July and so I had to relearn the track because it has changed since I raced here in 2006. But things went pretty good today and I am satisfied with the progress we made in such a short time and I am looking forward to two sessions tomorrow and understanding the bike better."
---
Suzuki Alstare and Brux Part Company
Sept 27th - Team Suzuki Alstare is sad to announce that, for the first time in its history, a contract with a main sponsor - in this case Mauro Tucrhetti'e company Dr. BRUX - has had to be terminated early due to the non-fulfilment of sponsorship obligations.
Unfortunately, as the parties could not come to an amicable arrangement, for the first time in the 25-year history of Team Alstare, the settlement of this dispute will be submitted to a court for ruling.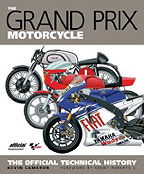 Kevin Cameron's
New Books
by America's Favorite
Motorcycle Technical Guru
---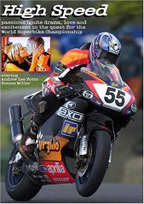 High Speed - the Movie
The best motorcyce racing movie ever made! Filmed on location at World Superbike, this an exciting romantic drama staring beautiful actress Sienna Miller.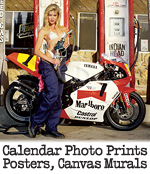 Erotica Archives
FREE New Model
Galley Updated Daily
Warning Contains Nudity
---
Disappointment at Imola for TenKate Honda
Imola, Sept 27th - After a promising test in July and a strong qualifying performance, Jonathan Rea was unable to translate his recent form into podium results in today's two 12th round World Superbike championship races at Imola in Italy.
The races were won by Ducati's Noriyuki Haga and Michel Fabrizio, as Haga regained his championship points lead over Yamaha's Ben Spies and the series heads into the final two rounds with just three points separating the leaders.
Rea got away well from third on the grid in race one but had to take avoiding action when Fabrizio sat up suddenly in a fast right-hander on lap three. Rea ran into the gravel at turn 11 and picked up his CBR1000RR to rejoin in last place. The Northern Irishman charged his way back to seventh at the flag with some impressive laps and passes.
In race two, a slower start left Rea in a fight for the leading positions and no fewer than three off-track excursions restricted his podium ambitions. He eventually finished in sixth position but was able to retain fourth place in the points standings.
His Hannspree Ten Kate Honda team mate, Carlos Checa, crashed out of the first 21-lapper on lap eight and struggled to find a rhythm in the second outing, coming home in tenth place.
Jonathan Rea – 7th and 6th - It's been a disappointing day, as I felt we were in good shape for a win here. At the start of race one, the pace seemed quite slow and as I drew alongside Fabrizio to line him up for a pass he must have hit a curb or something. He sat up suddenly and pushed me wide, and I had to run straight into the gravel. Race two was not so good. I got a bad start and it turned into a bit of a dog fight, with people chopping me off and letting the brakes go again when I'd passed them. I made a few mistakes after that, but something also happened with the brakes, which had a bad vibration and the power was inconsistent. I had my heart set on a win but th! e result s aren't the end of the world – I've been fast here and the package was good.
Carlos Checa – DNF and 10th
Well the crash in race one came after a few problems on that corner, but we used a different front tyre and maybe that was the problem. Race two was better than the first, of course, but I struggled in the chicanes, the set up wasn't quite right and I just struggled to find a way to go faster. My riding was not fluid and I couldn't get on the pace. There were some positives from the weekend, however, and we will put these together with the good results from Brno and Nurburgring and take a better feeling to Magny-Cours next weekend.
Ronald ten Kate – team manager - Well, I guess it's obvious that race day did not bring us what we might have expected, particularly from Jonathan's good qualifying performance. However, racing goes like that sometimes but I still believe we can take some positives to the next round, which is only a week away. Jonathan has shown that the development of the CBR1000RR is continuing and we were able to try a few new things this weekend with good results. Carlos's results have been strong recently and, without his crash in race one, I think he would have posted two more strong finishes. We're looking forward to taking a few more steps forward next weekend.


The Official SBK
2008/2009 Yearbook
Awesome in full color! Commerating the 21st Anniversary of World Superbike
Troy Bayliss' 3rd World Championship Title>
PLus a technical look at ll the bikes, and a preview of Ben Spies and Noriyuki Haga battleing for the 2009 Champiosnhip!
We bought it ourselves and totally recommend it!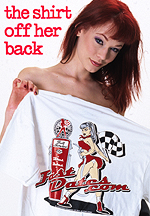 Order the Official
FastDates.com &
LA Calendar Bike Show
T-Shirts!