This Month in the new 2010 Fast Dates Calendar....
Sept 1st- Dec 31st 2009 - Just to remind you, all FastDates.com Calendars are full 16-month Calendars beginning in September preceeding the cover date year to encourage you to buy them early before they sell out. The new 2010 Edition of the official SBK World Superbike Fast Dates Calendar is dedicated to 2008 World Superbike Champion Troy Bayliss who concluded his illustrious racing career by going out on top, clinching his 3rd World Superbike title last year with Ducati's 4th genertion Superbike the 1198R Testastretta , un arguably the best Ducati Superbike eaver and the best production racer on the planet.
The opening September - December 2009 page of the new 2010 Fast Dates Calendar features an exciting inset race action shot of Troy stuffing his 1098RS Superbike through a corner with his titanium boot sliders sparking. The calendar bike is my own 1098R from which the 1098RS is derived (all 1098R models actually displace 1198cc). Our beautiful Calendar Kittens are also the official Team Ducati Corse grid girls, blond Rachel Bertstein and brunette Sabella Shake. Sabella served as umbrella girl for Ducati's Michel Fabrizio (below) at this year's Miller Motorsports USA round. - Jim Gianatsis
You can purchase the exciting action photo of Troy Bayliss as a photo print or big canvas wall mural in FastDates.com Calendar Photography.
And be sure to order now your copy of the new 2010 Fast Dates Calendar
---
Josh Hayes' double wins at the New Jersey finale moved him into 2nd in this season's AMA Superbike Championship standings and assures him a return with American Yamaha in 2010 as the top rider in the championship with Mladin's retirement.
2009 AMA/DMG Superbike Championship, New Jersey Round 11 of 11
Mladin Retires at New Jersey with his 7th AMA Superbike Title
Yamaha's Josh Hayes Brings Home the Bacon Both Days
MILLVILLE, N.J. (September 6, 2009) - Josh Hayes (No. 4 Yamaha Motor Corp. USA Yamaha R1), Josh Herrin (No. 8 Team Graves Yamaha YZF-R6) and Yamaha doubled up to close out the 2009 AMA Pro Road Racing season with a pair of repeat race wins Sunday in the AMA Pro Superbike Championships on Thunderbolt Raceway at New Jersey Motorsports Park (NJMP).

Sunday's race win podium with Hayes on the top step between Mlad and Yates.

Hayes won his fourth straight and seventh overall AMA Pro American Superbike presented by Parts Unlimited race of the year while Herrin also went four for four with AMA Pro Daytona SportBike presented by AMSOIL victories. Both riders moved to second in their respective series' championships after winning the Saturday finals and then locked the runner-up positions down in Sunday's season-ending races.
Matt Mladin (Rockstar Yoshimura Suzuki) sat out the Heartland Kansas round due to track safety issues, easily wrapped up the 2009 AMA Pro Superbike Championship one round earlier at VIR, but showed up at New Jeresy Motorsportks Park to go out fighting. This year was his 7th AMA Superbike Championshp title.
Saturday Pro Superbike
Sept 5th - Josh Hayes (No. 4 Yamaha Motor Corp. USA Yamaha R1) and Josh Herrin (No. 8 Team Graves Yamaha YZF-R6) each earned the title of Big Kahuna one race ago at Virginia International Raceway (VIR) and they proved it Saturday in the opening day of AMA Pro Road Racing competition at the AMA Pro Superbike Championships on Thunderbolt Raceway at New Jersey Motorsports Park.

Hayes won his third straight and sixth overall AMA Pro National Guard American Superbike presented by Parts Unlimited race of the year while his younger Yamaha counterpart also went three for three in AMA Pro Daytona SportBike presented by AMSOIL victories. Hayes and Herrin have each jumped to second in their respective series' championships with only tomorrow's finals left in the season.

Hayes waged a great duel with recently crowned 2009 American Superbike Champion Mat Mladin (No. 1 Rockstar/Makita Yoshimura Suzuki GSX-R1000) from the drop of the green flag. Mladin led the first seven laps from the pole, Hayes took the top spot for the first time on Lap 8 only to have Mladin return to the front on Lap 12. Hayes kept the pressure on Mladin and took the lead for good one lap later when the seven-time American Superbike Champion had a rare lowside going into Turn 1. Mladin was uninjured but done for the day and Hayes finished out the race with an unchallenged run to the checkered flag.

Josh gets ready for vistory kiss from racer wife Melissa Paris Haynes who shoped up at the race on crutches after suffering a crash in the 600 class 2 weeks earlier at VIR.
Hayes now has his highest championship ranking of the season with 375 points, two ahead of Tommy Hayden(No. 22 Rockstar/Makita Yoshimura Suzuki GSX-R1000), who finished second on Saturday. Hayden crossed the finish line 1.419 seconds behind Hayes while Aaron Yates (No. 23 Brand Jordan Suzuki GSX-R1000) capped another competitive run with a third-place finish.

Hayden has an impressive record of 10 top-three finishes in the year's first 19 races but made it clear he is more than ready for his first career American Superbike victory. "It's alright, second again, it's not super exciting for me, but I feel like I rode pretty good," Hayden said. "I was having a little bit of trouble getting going and got shuffled back to fifth or sixth. I was able to fight back there at the end. The bike was good and hopefully tomorrow we'll have one more chance to make something happen."

Yates hit the podium for the fifth time this season. "I was definitely trying," Yates said. "When Mat went down, I was a little surprised but it was nice, like 'okay now we're second and we're going to have to dice it out here, looks like these guys are hanging on.' Then Tommy got by me and we raced it to the end. I thought there were a couple of spots I could try to get under him but it was really tough, really hard. I couldn't quite get in there. Our gearing is a little bit different on our bikes, I could tell. He was getting off a few turns a bit better than me."

Ben Bostrom (No. 2 Yamaha Motor Corp. USA Yamaha R1) capped a good day for Yamaha with a fourth place finish. He also moved to fourth in the championship with 333 points. Larry Pegram (No. 72 Foremost Insurance/Pegram Racing Ducati 1098R) finished fifth and is also fifth in the championship with 329 points.

Josh Hayes (40 leads Mladin, Blake Young (22) and Aaron Yates.
Sunday Pro Superbike
Sept 6th - For the second-straight day, Hayes had a classic battle with recently crowned 2009 American Superbike Champion Mat Mladin (No. 1 Rockstar/Makita Yoshimura Suzuki GSX-R1000). This time Mladin's teammate Tommy Hayden(No. 22 Rockstar/Makita Yoshimura Suzuki GSX-R1000) was also in the mix with each rider taking turns up front before Hayes took the lead for good on Lap 15. The race saw seven official at-the-line lead changes between the three riders with the total more than doubling when multiple lead swaps within a lap were taken into account.

"It was one of those deals where I just tried to keep myself close to the front," Hayes said. "I rode as hard as I could the whole race. I had to keep putting together good laps to see if I could keep the pressure on. The Yamaha was great. It was a great bike to ride this weekend. I'm really proud of how the end of the season has come around. Congratulations to Mat on his career. Like I said on the podium, I only hope that I can achieve half of what he's done in his career."

Mat Mladin's family joined him at New Jersey Motorsports to help celebrate his final race.
Mladin was making his final American Superbike start in a record-setting career and raced true to form before gearbox issues emerged in the later part of the race. Mladin is retiring with an unmatched total of seven AMA Pro American Superbike championships and a record 82 career victories.

"Today was a really good race," Mladin said. "I felt pretty good for most of it. I really didn't want to be in second place and I was trying to lead and was doing as much as I could from the front. We put it in as much as we could. About 10 laps to go, I couldn't get the thing in fifth gear. I had to go straight through to sixth and in the end we just couldn't keep up."

Hayes crossed the finish line 2.254 seconds ahead Mladin while Aaron Yates (No. 23 Brand Jordan Suzuki GSX-R1000) was third for the second straight day. Mladin passed Yates on the last lap to take second.

"It feels really good to be up here and finish the year out with a few decent finishes," said Yates, who posted his sixth podium finish of the season. "Racing with Josh and Mat, it feels good to be up here and running with them. Mat definitely wasn't joking about it not getting into fifth gear back there. It was twice running up through the bridge there that we got pretty close. I thought I was going to run right over him or into him. I got by Mat on the front straight and he came by me on that last lap, came up beside me, got on the brakes and I thought he was done, then he just slipped off to the inside."

Larry Pegram finished 4th in this year's AMA Superbike Championshp on his team Foremost pegram Ducati 1198R. The bike started out as Troy Bayliss' 2008 World Championship winning 1098RS, but had to be converted back to near stock with an engine and suspension components from a production 1098R.
Ducati North America will sponsor thePegram team again in 20010 if they have the budget in light of the current economic conditions which have seen Ducati's USA sales decline some 30% this year. Still not as depressing as Japanese manufacturer sales which have declined some 40% for Yamaha down to 50% for Honda.

Three-time 2009 race winner Larry Pegram (No. 72 Foremost Insurance/Pegram Racing Ducati 1098R) finished fourth to improve on Saturday's fifth place showing while Neil Hodgson (No. 100 Corona Extra Honda CBR1000RR) had his best result since finishing second in the Daytona opener to round out the top five.

Pegram jumped to fourth in the final American Superbike standings with 347 points, one spot behind Hayden, who locked down third with 373 points. Hayden stepped up to challenge Hayes in the closing laps of the race but was uninjured when he lowsided after just taking the lead a little under three laps from the finish.

"I really wanted to win a race before the year was over and I wanted to try and get second in the championship, and I knew that one would take care of the other," Hayden said. "I just made a little mistake, went in a corner a little too hot and lost the front. It's a shame. On the one hand, I'm bummed and on the other hand, I left it all out there and that was one thing I wanted to make sure and do today. We learned a lot and we're looking forward to next year."

Ben Bostrom (No. 2 Yamaha Motor Corp. USA Yamaha R1) was also uninjured when he lowsided two laps into the race, but he still finished fifth in the final American Superbike championship standings with 333 points.
Saturday Superbike:
1. Josh Hayes (Yamaha)
2. Tommy Hayden (Suzuki)
3. Aaron Yates (Suzuki)
4. Ben Bostrom (Yamaha)
5. Larry Pegram (Ducati)
6. Taylor Knapp (Buell)
7. Blake Young (Suzuki)
8. Cory West (Buell)
9. Damian Cudlin (Suzuki)
10. Geoff May (Suzuki)
13. Neil Hodgson (Honda)

Sunday Superbike:
1. Josh Hayes (Yamaha)
2. Mat Mladin (Suzuki)
3. Aaron Yates (Suzuki)
4. Larry Pegram (Ducati)
5. Neil Hodgson (Honda)
6. Jake Holden (Honda)
7. Cory West (Buell)
8. Damian Cudlin (Suzuki)
9. Blake Young (Suzuki)
10. Geoff May (Suzuki)
Superbike Final Standings:
1. Mat Mladin (Suzuki) 453
2. Josh Hayes (Yamaha) 406
3. Tommy Hayden (Suzuki) 373
4. Larry Pegram (Ducati) 347
5. Ben Bostrom (Yamaha) 333
6. Blake Young (Suzuki) 290
Aaron Yates (Suzuki) 290
8. Geoff May (Suzuki) 234
9. Taylor Knapp (Suzuki) 207
10. Jake Holden (Honda) 195
11. Neil Hodgson (Honda) 167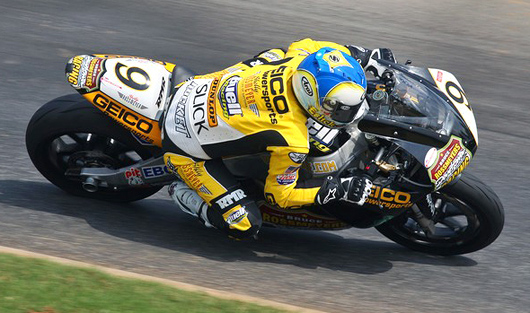 Above: The Unfair Advantage? Danny Eslick's won this year's 2009 Pro Daytona Sportbike Class Championship riding the big dispalcement Buell 1125cc OHC 4-valve V-twin in a class of 600cc Japanese Inline-fours and Ducati 848c V-twins. Did the Daytona Motorsport grougp (DMG) give Harley too big of an advantage to help bolster the class? If Saturday's Superbike race was any indication with 2 other Buell 1125Rs finsihing in the top 10 against 1000cc Fours /1200cc V-twin Superbikes, the 600cc Daytona Pro Sportbike Class was a cherry pick for Eslick's Buell.
Herrin Helps Yamaha to Pro Daytona Sportbike Manufacturer Title
MILLVILLE, N.J. (September 6, 2009) - Josh Herrin's AMA Pro Daytona SportBike victories in the final four races vaulted him to second in the final championship standings, just five points behind 2009 Daytona SportBike Champion Danny Eslick (No. 9 GEICO Powersports/RMR Buell 1125R). Eslick finished seventh Sunday and ended his successful championship run with 387 points to Herrin's 382. Eslick's No. 9 GEICO Powersports/RMR Buell team also won the Daytona SportBike Team Championship with the same 387-point total.

Herrin's late charge helped Yamaha win the Daytona SportBike Manufacturer Championship. Yamaha's total of 441 points edged Suzuki and Buell who ended up tied with 416 points.

Herrin and most of the other front runners survived an opening lap dust up in Turn 1 that shuffled the running order and ended with four riders going down or off course. Herrin was in sixth place at the end of Lap 1 but was up to fourth and mixing it up with the leaders two laps later. He was challenging Saturday runner-up Chaz Davies (No. 57 Factory Aprilia /Millennium Technologies Team Aprilia RSV1000R) for the lead on Lap 11 when the Aprilia rider slid off course. Davies was uninjured but his weekend was over.

"Turn 1 was definitely really scary," Herrin said. "I thought we were done for, but luckily we got out of there. I think we were in seventh going into Turn 3 and it was definitely harder than I wanted it to be. A little more stress on us, but we made it happen. My Graves Yamaha crew has been working really, really hard all year. We came up five points shy but it's the best that we've done since I've been in AMA Pro so hat's off to them."
Herrin's final battle for the lead was with Jake Zemke(No. 1x Erion Racing Honda CBR600RR), who joined his teammate Chris Peris (No. 10 Erion Racing Honda CBR600RR) in having one of Honda's best races of the season. Zemke passed Herrin for the lead on Lap 21 only to have the Yamaha rider draft past two laps later in the fast run down the front straight to start the last lap.

"On the white flag lap we went down into Turn 1 and I thought 'There's no way he's going to make the corner, I'm just going turn right back underneath him,'" Zemke said. "As soon as I took the thing in, I lost the rear and it skidded away. It gave Josh a nice little gap. I was able to close back up a little bit there at the end but it was just not enough. So, congratulations to Josh and congratulations to Danny on his first championship, that's great to see. It's been a long year for us. It would have been nice to finish it off with a win but we'll take the second place. It's going to be a long winter but we'll come out swinging next year."
The young Yamaha standout crossed the line just .063 of a second ahead of Zemke for the win while Herrin's teammate Tommy Aquino (No. 6 Team Graves Yamaha YZF-R6) finished third.

"I got a really clean start and apparently I was the only one," said Aquino, who led the first lap. "I was out in the lead for a little bit. I got passed a couple of times and I just settled in. Once I thought I was settled in, somebody else would kind of stuff me, but I was trying to ride my race. Eventually some people either moved out of the way by themselves or I moved them out of the way. It went pretty good and I'm happy with this."

Peris finished fourth after running as high as second while Jamie Hacking (No. 88 Monster Energy Attack Kawasaki Ninja ZX-6R) rounded out the top five.

Hacking's teammate Roger Hayden (No. 95 Monster Energy Attack Kawasaki Ninja ZX-6R) edged Eslick for sixth place at the line, but the 2009 Daytona SportBike Champion raced to the end while wrapping up the title.

"Going back all the way to three weeks before Daytona, I didn't have a ride," Eslick said. "The season has been amazing and with just the first couple of wins, we would have been happy with that. We've kept on going and won a couple more races, had some off weekends and made the best of what we have. My guys have worked so hard. The GEICO Powersports/Bruce Rossmeyer/RMR Buell team has just worked so hard all year long and never given up. It's been a long, hard fight the whole way and this weekend is no different. We've had some tough times a month ago, but we made it through. Who would have thought I'd have any wins coming into the season, and to leave with the championship, I couldn't ask for anything more."

Superpole winner Jason DiSalvo (No. 40 Team M4 Suzuki GSX-R600) had another challenging race and finished eighth. Saturday's third place finisher Steve Rapp (No. 48 Bazzaz/Pat Clark Motorsports Yamaha YZF-R6) was also uninjured in a lowside incident in Sunday's race.

Of the riders involved in the opening lap incident, only Aaron Gobert (No. 97 Factory Aprilia /Millennium Technologies Team Aprilia RSV1000R) required medical attention, but he was examined and released

SuperSport Double Day
The AMA Pro SuperSport presented by Shoei National Championship Shootout will not be run until next month at Daytona, but apparently nobody told 2009 SuperSport Champions Josh Day(No. 4 Team E.S.P. Yamaha YZF-R6) and Ricky Parker (No. 96 Team Graves Yamaha YZF-R6). The two riders waged a thrilling SuperSport shootout of their own Sunday at NJMP with SuperSport East Champ Day ultimately winning the race by .460 of a second over SuperSport West Champ Parker.

"Ricky really made me work hard for it today and I just want to say hats off to him for riding it smooth and not doing anything dirty out there today," said Day, who won his fourth straight SuperSport race. "It was definitely a tough race for us all. It was all close racing; we were just out there having fun. It was just awesome to come out on top though. We've still got Daytona at the end of the year. I'm sure Ricky's going to be right with me there and it's going to be a tough race there too."

Like Josh Hayes and Josh Herrin, Day doubled up on race wins at the AMA Pro Superbike Championships. Day and Scott Charleton rode the No. 27 Four Feathers Racing Yamaha YZF-R6 to the overall and GT1 class win in yesterday's AMA Pro SunTrust Moto-GT race.

In SuperSport, Day clinched the East title one race ago in Virginia but officially ended his 2009 campaign with 189 points after today's victory. He was credited with leading 16 of the SuperSport race's 19 laps in New Jersey but the number of unofficial lead changes within laps was almost impossible to follow.

"It came down to who made the most mistakes on each lap," Parker said. "I think we had about the same pace. Once I caught back up to him I would just out-brake him one time, then he'd out-brake me, that's part of it. Our plans are definitely to go down there and try to get in front of Josh next time in Daytona."

J.D. Beach (No. 73 Rockwall Performance/Red Bull Yamaha YZF-R6) finished third for his third straight podium finish. He also moved to second in the final SuperSport East standings with 107 points.

"It was a good race today," Beach said. "I saw the race between Ricky and Josh the whole time. I had a front row seat there, so it was really cool to see that. I just couldn't do it today. I got kind of close but just couldn't reel them in. We really pulled it together from Mid-Ohio on. We got on the podium at the last three races. I really wanted to win this race but just couldn't do it. I am looking forward to next year."

Next up on the SuperSport schedule is the National Championship Shootout at Daytona International Speedway, October 16 - 18. The lucrative non-points race is open to any rider that has run at least one SuperSport race this season, with the winner earning the title of SuperSport National Champion.

AMA Pro Racing is the premier professional motorcycle racing organization in North America, operating a full schedule of events and championships for a variety of motorcycle disciplines. From its Daytona Beach headquarters, the organization operates and manages AMA Pro Road Racing, which includes AMA Pro American Superbike, AMA Pro Daytona SportBike, AMA Pro SuperSport and AMA Pro SunTrust Moto-GT. Learn more about AMA Pro Racing at www.amaproracing.com.
---
Ben Spies (19) caught leader Jonthan Rea (65) with 3 laps to go in the 2nd Race, but the Brit had the speed and defensive lines that allowed him to keep his lead and the win.
2009 SBK World Superbike Championship, Nurburgring, Round 11 of 14
Spies Takes Superbike Championship Lead from Haga at Nurburgring
Jonathan Rea Scores a Haga Knock Down and Win in Race 2
Nurburgring, Germany, Sept 4-6th 2009 -The Nurburgring GP circuit was witness to an incredible performance from Yamaha World Superbike rider Ben Spies today as he attacked the track to take the championship lead from rival Haga. Race one started well for the American but was almost immediately red flagged for a crash between Tamada, Hopkins and Parkes. The restart saw Spies move up into third behind Rea and Haga until the third lap where he took Rea on the brakes to move into second position. Rea briefly retook the position but held it for mere seconds before relinquishing again to the American missile. Spies then set about reeling in Haga, taking nearly half a second a lap off the Ducati rider's lead until he had closed it to 0.3 seconds by lap 10. As they entered the chicane at the end of the lap, he pulled a swift move and took the lead, which he held to the line, throwing in an extra turn of speed at the end to increase his lead.

Race two saw a less than perfect start with Spies dropping to sixth amid a pack of riders. He fought through the pack to fourth, and gradually worked through to third behind Rea and Haga. Rea and Haga came together going into the first corner of lap four, taking Haga out of the race and leaving Ben to tuck in behind Rea to the finish line, taking second spot on the podium.
Ben Spies, Yamaha World Superbike Team (1st, 2nd) - "The first race was tough, Rea and I battled a bit for the first couple of laps and Nori got away so I had to reel him back in, using a lot of my tyre to do that. When I got to him I knew he was really strong in the first few corners so I slowed the pace a bit and controlled him through there. With three laps to go we pulled the pin and got back down to some fast laps.

The second race was a tough one, I didn't get a great start and had to spend some time working through the pack, when I eventually got up to Rea he had a great pace on so I tucked in and was waiting for him to make a mistake, which unfortunately he didn't! I used up a lot of my tyres fighting through the pack and was starting to slide around a bit at the end so tucked in and took the points. It's fantastic to be leading the championship, it's what we came here to do, so we're looking forward to getting to Imola and seeing if we can build on this. The team have been brilliant, and have worked really hard all weekend."
Ben Spies heads to Imola in two weeks time having taken the lead in the World Superbike Championship with an 18 point advantage over demoted Haga with six races remaining. Team mate Tom Sykes leaves Germany sitting in eighth place in the standings just 12 points behind seventh position rider Carlos Checa.

Complete Nuremburg Race Coverage HERE
---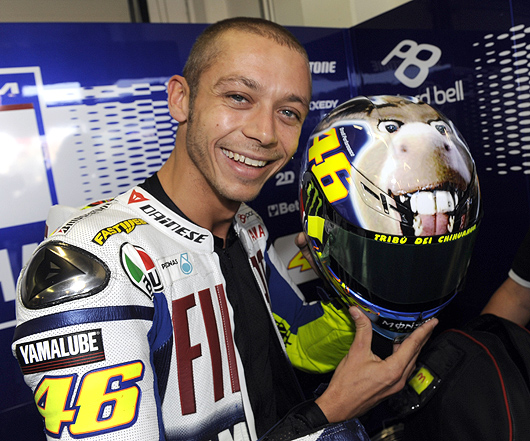 No one can make fun of himself better than the Doctor, himself. After crashing out while leading the US MotoGP at Indianapolis last week, Valle showed up at Misano this week with a "donkey" painted on his helmet and nicknamed himself ' The Flying Donkey."

2009 MotoGP World Championship, Misano IT, Round 13 of 17
The Doctor Makes a House Call at Misano
Gran Premio Cinzano di San Marino e della Riviera di Rimini, San Marino, Italy Sept 2-6th - Valentino Rossi may have had a donkey on his helmet today but it was 'The Doctor' riding the bike once again, as the local Italian hero bounced back from his Indianapolis mistake with an emphatic home victory at Misano. His Fiat Yamaha team-mate Jorge Lorenzo finished a strong second, making this the fifth one-two finish for the team this season.
After the boiling heat of the last two days the temperature today was brought right down by a strong wind, which meant track conditions were quite different to how they had been so far. Rossi, starting from pole, dropped to third at the start whilst Lorenzo narrowly escaped a pile up, which claimed three other riders. The Spaniard then got in front of the Italian for a few laps as Dani Pedrosa and Toni Elias battled it out for the lead, but on lap five all changed as Rossi moved into second, passing both his team-mate and Elias, and Lorenzo despatched Elias a few corners later to take third.
Rossi was flying by now and took the lead next time around, gradually opening out a gap as Lorenzo struggled to get by Pedrosa. It took the gutsy 22-year-old six laps to overtake his compatriot and by the time he was through Rossi was two seconds clear and Lorenzo had to settle for second and his tenth podium of the season. Rossi, who lives just 10 km from the track, eventually crossed the line 2.416 seconds ahead, taking his eleventh career win on Italian soil and his sixth of the season to a rapturous welcome from his passionate fans.
The gap from Rossi to Lorenzo is now 30 points, whilst Yamaha lead both the Teams and Manufacturers standings by large margins. There is now a four-week break to the next round, at Estoril in Portugal, with four races remaining in total. Complete Race Coverage HERE
---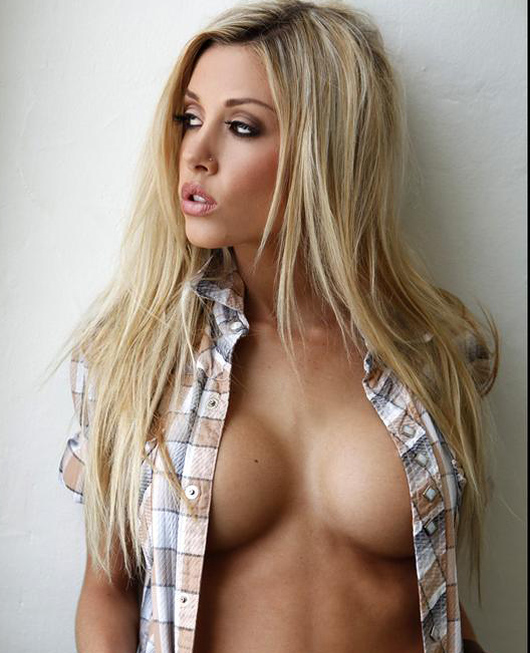 Shooting with 2 Beautiful
new Calendar Kittens
Sept 2009 - We discovered beautiful up coming new Playboy Playmate Heather Rae Young (above, waiting for a stiff breeze) wondering around aimlessly at this year's 2009 LA Calendar Motorcycle Show. We couldn't help ourselves but to offer to make her even more famous by becoming a Calendar Kitten and shooting her for the next 2011 FastDates.com Calendars. Somehow she fell for our stupid pickup line.

We must be doing something right! We even convinced Heather to do a girl/girl shoot with supermodel Tarah Tobiason (at right).

Our newest Calendar Kittens shot together this last with Jim Gianatsis for all three 2011 Garage Girls Iron & Lace, and Fast Dates Calendars with Valentino Rossi's YZR1 MotoGP bike and two new custom V-Twins from Calendar Builder Todd Silicatio at ToddsCycle.com.
Above on left, builder Matt Capri with the turbocharged Bonneville, and at right Alan Cathcart with the normally aspitated Bonneville. Click to go BIG.

LA Calendar Show bikes from South Bay Triumph
set new Bonneville World Records with Alan Cathcart
Bonneville, Utah, Sept 11th 2009 - British racing journalist Alan Cathcart has set four officially-recognized FIM World Land Speed Records at the 2009 BUB Bonneville Speed Trials held on the Utah Salt Flats in the United States from August 30th-September 3rd. The four speed records were set at Bonneville on Triumph Bonneville motorccyles which were displayed by South Bay Triumph at our LA Calendar Motorcycle Show Weekend in July. Both bikes were fitted with PIRELLI racing tyres, one naturally-aspirated and the other turbo charged, in a year celebrating the iconic model's 50th anniversary.
Riding a street-legal Thruxton Bonneville prepared by Matt Capri, owner of South Bay Triumph in Lomita, CA – a leading North American tuning house for the British motorcycles – Cathcart broke the 150 mph barrier to set a new two-way FIM World Record for the flying mile at 152.678 mph (245.711 kmh), and another for the flying kilometre at 152.770 mph (245.859 kmh). These speeds set new marks for the FIM's 1000cc Normally-Aspirated Twin-Cylinder Unstreamlined category.
In addition to this, aboard the turbocharged South Bay Triumph Bonneville also built by Capri, Cathcart established two more new FIM World Records for the 1000cc Forced Induction Twin-Cylinder Unstreamlined class, with a two-way speed for the flying mile of 165.405 mph (266.194 kph), and for the flying kilometre of 165.672 mph (266.623 kph). The mile speed qualifies as a new AMA record, too, with all records subject to ratification by the relevant authorities.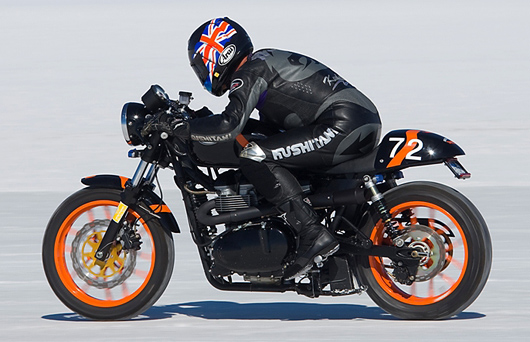 The South Bay Triumphs were shod with PIRELLI rain tyres supplied by the Italian tyre manufacturer's racing division. "The PIRELLI [Diablo] tyres gave us great traction, especially in the first two days, which many teams sat out due to slippery conditions after rain the week before," said Cathcart. "This allowed us to get in several setup runs which put us ahead of the Buell, Ducati, Norton, Honda and Harley bikes we were up against, and after the salt dried out in the Speed Week sunshine, we had great grip and good stability from the Pirellis, even with the violent pickup of the Turbo through the gears when it comes on full boost. The PIRELLI tyres were a key contributor to our record-breaking speeds."
---
There's more! Go to Pit Lane News Previous Page

Also Visit: Fast Dates Calendar News • Iron & Lace Calendar News
Calendar Girl News • Meet the Models • Paddock Garage

Calendar Kittens, The Paddock Garage, Screensavers, Iron & Lace Garage



MotorcycleSuperstore.com
Some of our Calendar Kittens can also at Playboy's website...

FREE! New Met-Art Model Galley Updated Daily - Stop Back Each Day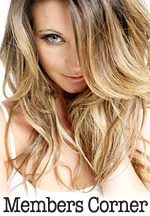 Hot Bikes, Sexy Kittens
Your Exclusive Grid Pass
also includes....
---
World Premier!
2010 FastDates.com Calendars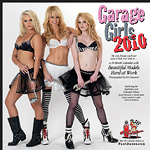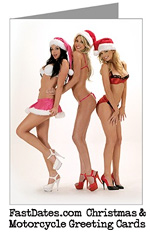 ---
Embarassing!
AMA/DMG Awards Buell 1125R the 2009 Daytona Sportbike Championship
Sept 6th - This week's high Buell 1125R placing in the AMA Pro Superbikereally shows what a screw-up the new Daytona Motorsports Group has made of the AMA roadracing championship, and in particular in the Daytona 600cc Sportbike class where Danny Eslick (No. 9 GEICO Powersports/RMR Buell 1125R) runs a1125cc DOHC 4-valve V-Twin engine against 600cc Japanese fours, Ducati 848cc and Aprilia 1000cc V-Twins? An embarassing inequality to say the least.
Here's why:
At this week's AMA Superbike season final at New Jersey in the premier Pro Superbike Class composed of 1000cc Japanese 4-cylinder superbikes and 1200cc Ducati superbikes, the Buell 1125cc Rs finished a very competitivie 6th and 8th place against bikes its same displacement size:
New Jersey Motorsports Sept 5th Saturday Superbike:
1. Josh Hayes (Yamaha)
2. Tommy Hayden (Suzuki)
3. Aaron Yates (Suzuki)
4. Ben Bostrom (Yamaha)
5. Larry Pegram (Ducati)
6. Taylor Knapp (Buell)
7. Blake Young (Suzuki)
8. Cory West (Buell)
9. Damian Cudlin (Suzuki)
10. Geoff May (Suzuki)
13. Neil Hodgson (Honda)
So for DMG to allow the same 1125cc Beull to cherry pick in the 600cc Daytona Sportbike class which is 3 seconds a lap slower than the Superbike class is a joke. Let alone award them the Championship in that class for 2009
And don't give Buell too much credit for building their 1125R sportbike. The engine, suspension, brakes and wheels were designed, built and sourced from other manufacturers in Europe and Japan. They had to do this as the American made aircooled Sportster engine is not a viable sportbike engine.
Yamaha Takes SBK Superbike Points Lead at Nurburgring
Massimo Meregalli, Yamaha World Superbike Team Manager

"We came here with the target of catching Nori, we achieved that and now we are leading the championship. It would be impossible to get a better result. I think Ben really used his head in the second race, he saw that it was tough to catch Rea especially during the last lap so he took the points. This is the first time our team has led the championship so we are very happy. We are now even more motivated to continue like this. It was a really tough weekend for Tom. He had found a really good pace in the earlier sessions but struggled to repeat it in the race. It was disappointing not to see him get a higher position at the end. The settings which seemed to work really well in the practice sessions were not so good in the race for him. We will see if can achieve more at Imola."
Ben Spies Re Signs with Yamaha for 2010 and 2011
Yamaha Racing Communications, Sept 4th - Yamaha Motor Company., Ltd and Yamaha Motor Europe N.V. are delighted to announce that an Agreement has been concluded with Ben Spies for his participation with Yamaha for 2010 and 2011. The program foresees a season in 2010 with the Yamaha World Superbike Team based in Gerno di Lesmo, Italy and a switch to Yamaha's satellite MotoGP team for 2011.
No Surprise?
Ducati Confirms Nicky Hayden for 2010 Ducati Marlboro Team
Pit Lane News was somewhat suprised to revceive this press release from the Ducai Corse MotoGP Team after Nicky Hayden's less that spectactular season where his best finsih was a 5th place. Nicky's 3rd place finish at the Indy MotoGP (his home track) this past week, was garnerd without the series front runners Stoner, Pedrosa and Rossi being there at the finish, so effectively Nicky was back in 6th place in a 15 bike field.
Nicky is currently only 12th in the 2009 Championship point stands among the back marker privateer team riders. With only 4 factory teams of 2 riders each competing in this year's MotoGP serries we'd expect Haydrn to be in the top 8 to be considerd for contract renewal by Ducati. But for Ducati trying to promote salesin their biggest sales market, the still think signing Hayden's image offers some marketing value. - Editor
Sept 3rd - Ducati Corse is hereby pleased to announce that Nicky Hayden will sign a one year extension to his current agreement and will line up alongside Casey Stoner in the Ducati Marlboro Team for 2010.
"The confirmation of Nicky is the right reward to a rider who has shown to perfectly embody the frame of mind that characterizes Ducati - Passion, Determination and Commitment." said Claudio Domenicali, Ducati Motor Holding General Manager. "We have always considered Nicky to be an important asset to the Ducati 2010 strategy and we are very happy that he will remain in the Ducati Marlboro Team. His progression through the season has been constant up to the podium in Indianapolis and we are certain that the experience he has gained will be decisive for a 2010 season full of success"
"This has been a very good week and this news just adds to that," commented Nicky Hayden. "After the good result in Indy, now to renew the deal with Ducati is exactly what I wanted. I'm very happy. I always had faith and believed that we could achieve good results. I'm excited for these last five races of the 09 season, and if you look at the progression we have made from the start of the season to the middle, hopefully we will continue this through to the end. I just wish to say a big thanks to all the guys who made this happen, especially everybody in Ducati as well as all our sponsors and I'm sure I'll be able to do a good job next year and to continue to build with, and be part of, the Ducati family"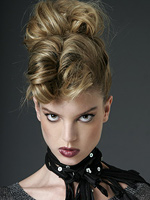 Calendar Kitten Apple
Tests the new
Roehr Harley Superbike!



---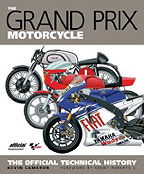 Kevin Cameron's
New Books
by America's Favorite
Motorcycle Technical Guru
---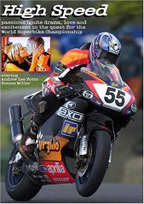 High Speed - the Movie
The best motorcyce racing movie ever made! Filmed on location at World Superbike, this an exciting romantic drama staring beautiful actress Sienna Miller.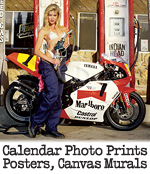 Erotica Archives
FREE New Model
Galley Updated Daily
Warning Contains Nudity
---
Metric OEM Motorcycle Exports to North America Drop Substantially
Powersports Business
Friday September 18, 2009 -
Metric manufacturers cut back drastically on exports to the United States in July, a trend that has been seen throughout the summer.
Japanese Metric OEMs, including Honda, Yamaha, Suzuki and Kawasaki, exported 8,942 motorcycles to the United States, a decline of nearly 64 percent compared to the year-ago month, according to the Japan Automobile Manufacturers Association (JAMA).
Canada also saw a decrease. Metric OEM exports there totaled 1,033, a decrease of nearly 19 percent from the year-ago period.
Last year in the United States, June and July exports totaled more than 46,000 motorcycles. This year, that number has dwindled to approximately 16,500.


The Official SBK
2008/2009 Yearbook
Awesome in full color! Commerating the 21st Anniversary of World Superbike
Troy Bayliss' 3rd World Championship Title>
PLus a technical look at ll the bikes, and a preview of Ben Spies and Noriyuki Haga battleing for the 2009 Champiosnhip!
We bought it ourselves and totally recommend it!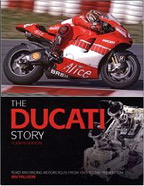 Guintol Signs with
Cresent Suzuki for
2010 British Superbike Sept 11 th - Sylvain Guintoli has signed to ride for the Worx Crescent Suzuki team in British Superbikes for 2010.
Guintoli and Team Manager Jack Valentine took a detour from their respective journeys north to this weekend's Croft British Superbike race to rendezvous at Suzuki GB's Managing Director Yasuharu Osawa at the company's Milton Keynes Headquarters.
Said Mr Osawa: "For Suzuki, this is a very exciting development. Sylvain has shown through his races earlier this year - including his win at Brands Hatch - just how competitive the 2009 GSX-R1000 is. He is an exceptional rider and the excitement he generates within the team, and for the fans, to me feels like an extension of the excitement we feel the GSX-R itself generates. With 2010 being the 25th anniversary of the GSX-R, we look forward to celebrating the year together with Sylvain in the way he certainly knows how!"
Sylvain Guintoli said: "This is the first time in my career I've signed a contract this early in the year - I think that shows just how comfortable both sides are with each other. Right now we are working on regaining the competitiveness we showed at the beginning of this season, but as well we know, now that the experience that I am gaining at the tracks this year will be something we can carry into next season. With the experience we will have of the tracks, of the GSX-R and of working together as a team, we can look forward to next year with a lot of optimism."
Jack Valentine added: "We're very pleased to have Sylvain back on board for 2010 and to have him signed up so early. This allows us to build towards next season as from today and it's almost a head start. But as well, this allows us to now focus on our second objective for the new season. It is our desire to have a young rider partner Sylvain in the Worx Crescent Suzuki team in the 2010 season. There's no small challenge in making that happen as we'll need to secure additional backing, but a two-rider team is our intention and will be what we'll now be focusing on."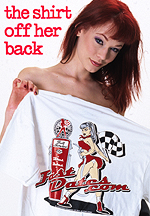 Order the Official
FastDates.com &
LA Calendar Bike Show
T-Shirts!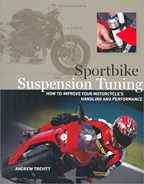 ---
Leslie Porterfied Reports on the BUB Speed Trials
The world's fastest woman motorctyclists reports on her run this yea at Bonneville.
Sept 7th - "After attending the AMA Women in Motorcycling conference, I set out for the BUB Speed Trials at the Bonneville Salt Flats in Utah.
The first several days were met with challenges. It had rained recently, and the salt was loose and damp. It was extremely difficult to get traction.
As the days passed, the salt got better, but not great. I made several runs on the Turbocharged Hayabusa over the next few days, but ran into issues on each run. I battled some handling issues, had a lot of wheelspin, overheating issues, caught my exhaust on fire, lost a clutch lever at 220mph, and had my air filter fly off. I received a scolding and a fine for leaving parts on the track!
The very last day of the meet, which shuts down at 3pm, I made a pass at an average speed through the mile of 240mph on a record of 227mph that was held by Richard Assen and the A-Ward team from New Zealand. My return pass for the record was clocked at 228mph, setting the record for the Altered Partially Streamlined Blown Fuel 1350cc class at 234mph! With only minutes to spare, Richard Assen set out to claim his record back successfully. With two passes in the 230's he averaged 236mph for the record.
With my one way pass of 240mph, I held the top speed of the meet on a sit on motorcycle, and was given the Top Time Award. This is the first time in history a woman has achieved this award at any meet!
It was a long and exhausting week, but absolutely incredible! I still maintain both my 2000cc record at 232mph, and my 1000cc production record at 192mph as well."
AMA Pro Announces Plans for 2010 Road Racing Season
MILLVILLE, N.J. (September 5, 2009) - AMA Pro Racing today announced modifications that will begin with the 2010 AMA Pro Road Racing season. Though the basic rules for the AMA Pro National Guard American Superbike presented by Parts Unlimited, Daytona SportBike presented by AMSOIL and SuperSport presented by Shoei will remain unchanged, procedures will be modified to increase rider safety. In addition, AMA Pro will expand the SunTrust Moto-GT class structure and form advisory committees to better communicate with its key constituents.

"Based on the competitive balance we have seen on the racetrack between various brands in 2009, the fundamental structure of the rules package will remain unchanged," said AMA Pro President Roger Edmondson. "We foresee that certain competition adjustments will be made to ensure that competitive balance continues. During the offseason, we will be finalizing the analysis of all the data before those competitive adjustments are announced."

Beginning with the Daytona 200 in March of 2010, all races will begin with clutch starts for all series. In addition, where possible, the race starter will be positioned at ground level to assist riders' ability to see the flags.

"While it was our intention to maximize safety at the beginning of races by utilizing the rolling start, it brought its own set of challenges, and we have not been convinced that our goals of safety were realized in the way that we wanted," Edmondson said. "It was clear from the response of fans and the AMA Pro community that they prefer the original clutch starts, and because the rolling start did not prove to be clearly safer, we will return to the clutch start for all AMA Pro Road Racing divisions in 2010."

Previously, a decision was made to suspend the use of Pace and Safety vehicles on a hot racetrack during yellow flag conditions. Furthering that decision, for 2010 and beyond, the Pace and Safety vehicles will only be used to restart the field following red flag situations.

In another effort to increase safety, two-way radio communication between riders and their crew chiefs will be mandatory in select classes. Also, AMA Pro is currently working with potential suppliers to develop an early warning system to notify riders of changing track conditions.

"Rider safety is an ongoing concern," Edmondson said. "We need to explore new technologies when seeking to resolve problem areas. It is time for a new way to warn riders of problems or changing track conditions beyond the old flagging system. We are encouraged by our discussions with suppliers, and hope to introduce the early warning system for the 2010 season."

SunTrust Moto-GT will expand to three classes from its previous two-class format. The new GT3 class will feature machines that currently fit the technical specifications of the Formula 450 structure. AMA Pro is also investigating the potential of adding up to two additional single-brand series to complement the existing class structure.

"We will continually work with manufacturers to create compelling competition to showcase their product on the racetrack and provide great value to our fans as well as exceptional content for our promoter partners," said Edmondson.

Advisory Committees will also be formed in order to better communicate with the AMA Pro community. The committees will include representatives of promoters, riders, entrants and manufacturers. The three main sub committees will be Technical, Facility and Race Operations.

The Technical Committee will focus on rule changes, equipment changes and homologation issues. The Facility Committee will deal with safety, promotion, event infrastructure and general show quality. The Race Operations Committee will focus on race operations, penalties and appeal processes.

"We believe direct communication is vital to the growth of our sport," said AMA Pro Vice President of Marketing & Communications Ollie Dean. "We feel that organizing these committees and giving structure to the communication process will best serve the needs of our community. This will give us the ability to hear from diverse perspectives on a variety of issues and give us the ability to develop strategies and initiatives that will best serve the shared goal of growing our sport."

More information on the AMA Pro Advisory Committees, including the nomination process and meeting dates, will follow.
SERT TAKES VICTORY
AT BOL d'Or
Team Suzuki Press Office - September 13. - Suzuki Endurance Racing Team has clinched victory at the 73rd Bol d'Or 24-Hour World Endurance round in France.
SERT riders Vincent Philippe, Freddy Foray and Oliver Four piloted their GSX-R1000 to 815 laps, three more than runners-up Honda Michelin Power's William Costes, Matthieu Lagrive and Josep Monge.
After a drama-packed opening to the event, when four riders crashed on the second lap and forcing the safety cars to circulate for some time, SERT held a narrow lead after three hours, then increased it during the night over Honda Michelin Power and Yamaha France GMT 94.
At 8am on Sunday morning, SERT led by two laps over the Honda, but during the final seven hours, increased this further by an extra lap due to a faultless performance from the Suzuki GSX-R1000 and quicker pit stops.
Despite finishing off the podium, Yamaha Austria Racing Team clinched the 2009 World Endurance Championship title on the day with still one round remaining. SERT - champions in 2008 - did not contest the full series.
Results:
1 SERT - Philippe, Foray, Four (Suzuki) 815 laps,
2 Michelin Power - Costes, Monge, Lagrive (Honda) 812,
3 GSR Kawasaki - Foray, Noyes, Fores (Kawasaki) 808,
4 Team 18 Sapeurs - Molinier, Briere, Tangre (Suzuki) 793,
5 City Bike - Junod, Houyssin, Black (Suzuki) 793,
6 AM Moto Racing - Hernandez, Guersillon, Auger (Suzuki) 783,