2009 SBK World Superbike Championship, Round 14 od 14, Portiamo Portugal
Ben Spies Crowned 2009 World Superbike Champion!
Portiamo, Portugal,October 23-25, 2009 - Ben Spies (Yamaha Sterilgarda World Superbike) made history today, claiming the first ever Word Superbike title for the Yamaha World Superbike Team. In yet another Ben Spies Masterclass of riding, The American rookie sensation took a race win and a well executed fifth place finish to lift the title for Yamaha for the first time. Race one saw a textbook performance from Spies, taking the holeshot on the first corner and leading from the first lap. Perfectly executed lines and smooth riding saw him cross the line nearly two seconds ahead of a determined Biaggi who had stalked him for the entire race. Championship rival Noriyuki Haga crashed out six laps into the race, leaving Spies some breathing room for race two.
With the extra points behind him and less pressure for an outright race win Spies kept himself in check for race two, monitoring Haga's position and keeping a steady race pace as he counted the laps down to victory. The American let a couple of riders passed then tucked in behind Biaggi for a number of laps. After the Italian rider ran wide a couple of times, Spies turned on some extra speed to pass him and brought his championship winning Yamaha R1 home in fifth place to take victory.
Spies can now claim 14 Superbike race wins and 11 pole position race starts in his rookie year, breaking all records since the championship began. He leads the standings with 462 points, six clear of rival Haga.
The weekend's title fight between Nori and Ben kicked off humerously in Thursday's press conference.
Preview: The Haga-Spies World Championship Showdown at Portiamo
The Autodromo Internacional do Algarve, situated not far from the seaside town of Portimao (Portugal), is gearing up for the final round of the 2009 FIM Hannspree Superbike World Championship this coming weekend. This ultra-modern circuit, which opened for business exactly twelve months ago, has in just a short period of time become one of the best in Europe , with its superb infrastructure and a spectacular but testing track layout. Not for nothing was Troy Bayliss, who came here with a third title in his hands, last year's double winner on the first appearance of World Superbike at this circuit.
The Portimao track therefore represents an ideal venue for the final round of the season, which will see the Superbike, Supersport and European Superstock 600 titles all to be decided.
Noriyuki Haga (Ducati Xerox) and Ben Spies (Yamaha World Superbike) on the left, together with Cal Crutchlow (Yamaha World Supersport) and Eugene Laverty (Parkalgar Honda) on the right, were given a short welcome to the spectacular Portuguese track by home rider Miguel Praia, center, whose Parkalgar Honda team is sponsored by the circuit. CLICK TO GO BIG.
Haga and Spies, Cruthclow and Laverty get ready for final battle
Thursday 22nd - The four title challengers for the 2009 Superbike World Championship and the Supersport World Championship got together for a last-minute meet and greet with national and international media today at the Portimao circuit in Portugal in the run-up to this weekend's deciding rounds.
Noriyuki Haga: "Magny-Cours is one of my favourite circuits and I made a great result there, but for me here last year was a disaster. But I tested here with Ducati at the start of the year and was very confident with the bike so I think I will like it more here this time. My feeling is the same as all year, ten points is almost nothing, so I'm always thinking to start from zero and attack."
Ben Spies: "It's a shame we've had a couple of weeks off since Magny-Cours because you want to get to the track and get things done! I'm looking forward to it, but to be able to fight for the title in the last race like this is more than one could ask for. We know what we need to do, and in a way this is how it should be. Nori's been chasing this for some time and I'm trying to do it in the first year. It's going to be awesome!"
Cal Crutchlow: "The last twelve months have been really good, I came here last year on a Superbike to have a peek at the track, and that's what I'll be doing on Tuesday and Wednesday. I'm looking forward to that, but we've got a job to do this weekend and that's try and win this title and there's no reason why I shouldn't win it, but Eugene has been keeping me on my toes all year."
Eugene Laverty: "In this race the only thing I can do is go out and try to win. I didn't make things easier for myself when I crashed. I was trying to win the race when it happened. The Parkalgar Honda team have done a fantastic job, I didn't really expect to be fighting for the title in my first year with them."
Lap record (race): Troy Bayliss (Ducati) 1.43.787 (2008). Best lap: Troy Bayliss (Ducati) 1'43.340 (2008)
On TV: EUROSPORT (Pan European) - Sunday 25 October, Supersport 13:15 - 14:00 (live); Superbike Race 1 15:00 - 15:45 (delayed); Superbike Race 2 : 15:45 - 16:45 (live). On Speed TV USA - Sunday 25th, 9am Eastern / 12 Noon Pacific
In memory of Craig Jones
A statue was unveiled today at the entrance to the Portimao circuit in memory of the late Craig Jones, the Parkalgar Honda rider who was killed in last season's Supersport round at Brands Hatch. In the presence of Craig's parents, friends, relatives, media and riders, circuit owner Paulo Pinheiro expressed a few words to commemorate the young British rider. The provisional statue will be replaced by one in stone in the near future.
TWO INTO ONE WON'T GO: The battle for the title between Noriyuki Haga (Ducati Xerox) and Ben Spies (Yamaha World Superbike) could go either way seeing as both riders have a similar knowledge of the track and both arrive at the final round in excellent form. The advantage probably lies with the Japanese rider, seeing as the gap between the two is a mere 10 points after a season-long's racing. Should the Texan rookie win both races or find himself on equal points with Nitro-Nori, he would win the title on countback of number of wins this season. The entire race weekend therefore will also be a battle of nerves and the battle promises to go right down to the wire…
The Ducati Xerox Team has already secured the 2009 World Superbike Manufacturers title, for the sixteenth time, after a stunning win and second place finish by Nitro-Nori at Magny-Cours two weeks ago. Over the season, Noriyuki and Michel have so far clocked up ten wins and thirty-two podium finishes between them and already hold a combined points total of 782 going into this final round.
The factory squad now looks to Portimao and, now that the Manufacturers title has already been brought home to Borgo-Panigale, concentration turns to the all-important Riders title, already won thirteen times in the past by the Ducati team, with riders of such calibre as Troy Bayliss and Carl Fogarty.
Last year at Portimao both Noriyuki and Michel had problems in the first race, with Nori suffering a technical setback and Michel crashing out on the opening lap. In Race 2 Michel had a much better time of it, running up front before crossing the line in second place, behind former team-mate Bayliss. Noriyuki was unfortunately penalised for a jump start in the second race and, once he'd made a ride through the pits, he was unable to make up the lost ground, closing in 14th position.
With everything to play for, Noriyuki, Michel and the Ducati Xerox Team are fighting fit and ready to fight for the ultimate prize, during a weekend that promises spectacular racing.
Noriyuki Haga (1st in championship, 436 points) - "Last year at Portimao didn't go to plan; I had some bad luck. This year I am in a better position and now everything comes down to this last event. My strategy won't be any different from normal; I always go out with the aim to win and I always give 100%. I've finished second or third in the last five editions of the Superbike championship and so all I am missing is the title win, a title I hope to be able to bring home to Ducati and to Japan this weekend."
Haga's Superbike form at Portimao: 2008: Race 1 – DNF, Race 2 – 14th
Spies prepares for the big showdown in Portimao… The clock is ticking down to the 14th and final round of the 2009 World Superbike Championship at the Portimao circuit in Portugal. With just ten points separating championship leader Haga from Yamaha World Superbike rider Ben Spies everything is to play for on race day. If Spies can secure two race wins, he will walk away with not just the championship title, but a well earned place in the World Superbike history books. Spies can already claim the title of greatest rookie of all time, taking the championship by storm in his first year on his R1, racking up an incredible 13 race wins, six fastest lap records and 16 podiums on mostly unknown circuits.
"I can't wait to get to the circuit and get set up for Sunday's races," said Ben Spies. "We've been fighting hard for race wins all year, and as a rookie on a new bike I think we've achieved some pretty good results. My focus is completely on going for two race wins on Sunday, I would love to be able to deliver the title for the team as they really deserve it and have worked so hard to make it possible. We do go well on the Portimao circuit, so I'm going to give it everything I've got to challenge Nori for the wins. There will be a few fast guys up there as always so it should be an exciting race day."
Portimao technically speaking according to Tom Houseworth, Ben Spies Crew Chief - "We will start with our baseline setting on our primary bike and a modified test setting on the back up bike. Though we have quite a lot of data from testing, the engine and chassis spec has changed quite a lot from pre-season so there will be some variables to work on. We will be looking for maximum grip and quick direction change as Portimao is quite a twisty circuit with elevation changes and a variety of corners. Our goal is to be set up quick and then pick race tyres so we can get time on them in an attempt to find the 'perfect' race set up. Once traction and wheelie control are dialed in we will hope for good weather on Sunday and see if we can get it done."
Massimo Meregalli, Yamaha World Superbike Team Manager - "We have only one choice, to go there and try to win both races. Both the tests we've had at Portimao with Ben were really good and also I'm confident that he knows how to win both races so I think it is very possible we will have success. We can't do anything about the weather but we know Ben is ready to give it everything he's got regardless. I'm expecting Tom to push hard and try and get the podium that he hasn't managed to achieve yet this year and he will also try to help Ben as much as he can."
Three's a Crowd: But the fight for the title in Portugal will undoubtedly see some outside influence from the three other race winners this year, all of whom will be gunning for the win. One of these is two-times winner Michel Fabrizio (Ducati Xerox), whose chief task at Portimao will be to assist his team-mate. At Magny-Cours the Italian was somewhat on the sidelines with two below-par races, but in Portugal he will be required to make a substantial contribution to the Ducati cause should it be required.

No team strategy will be on the cards for the other two undoubted protagonists, Max Biaggi (Aprilia Racing) and Jonathan Rea (Hannspree Ten Kate Honda). The all-Italian combination has made considerable progress this season and Max is now constantly in amongst the podium battle. To finish the season with another win would be a major boost for next season, when Max will certainly be one of the title candidates. As for Rea, the young rider from Northern Ireland has proved himself to be one of the top riders in the category and he will surely be one of the favourites this time around at a circuit where he made his WSB debut exactly twelve months ago. Max and Johnny will also be fighting for an overall fourth place, currently in the hands of Biaggi, who has a 14-point lead over his rival.
Michel Fabrizio (3rd in championship, 346 points) - "I've very happy with how my season's gone and I would like to finish the year with two more podiums. I'm feeling confident and am reassured that the third position that I hold in the standings can't be taken from me as fourth place Max is too far behind to catch up now. I hope Noriyuki can take the title for Ducati and I'll be backing him all the way this weekend."
Fabrizio's Superbike form at Portimao: 2008: Race 1 – DNF, Race 2 – 2nd
Early Debut: The 2009 championship is already looking towards the future, with an early debut for Sylvain Guintoli in the Suzuki Alstare team in place of Max Neukirchner. The Frenchman, who has recently recovered from a nasty crash at Donington in the British Superbike championship earlier this season, is on his way to total recovery and will be one of the new arrivals in next year's championship. BSB champion Leon Camier, who will take the start for the second successive race on the Aprilia RSV4 machine, will be looking to impress the Italian team following his first outing at Magny-Cours. The Noale manufacturer will enter three bikes, with Shinya Nakano returning for the first time since the Nurburgring. Also searching for a place next year will be Britain 's Shane Byrne (Sterilgarda Ducati), who may represent an outsider at Portimao. In last year's pre-season testing he surprised everyone by setting the best time and will surely be looking to end this season on a high note.
Superbike Points (after 13 of 14 rounds): 1. Haga 436; 2. Spies 426; 3. Fabrizio 346; 4. Biaggi 293; 6. Rea 279; 6. Haslam 241; 7. Checa 200; 8. Sykes 176; 9. Byrne 166; 10. Smrz 161. Manufacturers: 1. Ducati 534; 2. Yamaha 469; 3. Honda 395; 4. Aprilia 303; 5. Suzuki 167; 6. Bmw 126; 7. Kawasaki 67
SUPERSPORT: The title is still up for grabs in Supersport, with Cal Crutchlow (Yamaha World Supersport) 19 points ahead of Eugene Laverty (Parkalgar Honda). The British rider needs just a tenth place, irrespective of what his adversary does, to be crowned champion, before heading up to Superbike next year, when he will team up with James Toseland in the official Yamaha squad. As well as the Riders' title, Crutchlow will also have one eye on the Manufacturers' crown as Yamaha are just one point behind Honda. There will also be a terrific scrap for third place as Kenan Sofuoglu (Hannspree Ten Kate Honda), the 2007 champion, will have to watch out for the talented young Kawasaki rider Joan Lascorz. The Spaniard, all fired up following his splendid win at Magny-Cours, is just six points behind the Turk and will be looking for another top result to finish off his excellent season.
British rider Cal Crutchlow heads to Portimao this weekend with the championship title firmly in his sights. He leads championship rival Eugene Laverty by 19 points going into the final round. Crutchlow has enjoyed an astonishing first year in World Supersport, taking to his credit five race wins, ten pole position starts, ten podiums in total and claiming nine fastest lap records on his R6.
"It's going to be a tough weekend," said Cal Crutchlow. "There are plenty of things to concentrate on but I'm looking forward to it, it's not over until it's over! I need to concentrate on the job in hand, not to win the race but to win the title. We've worked hard for it all year, so we need to go there and make it happen.
Supersports 600cc Points (after 13 of 14 rounds): 1. Crutchlow 230; 2. Laverty 211; 3. Sofuoglu 169: 4. West 117; 5.West 117; 6. Foret 115; 7. Pitt 114; 8. Aitchison 82; 9. McCoy 82; 10. Roccoli 70. Manufacturers: 1. Honda 272; 2. Yamaha 271; 3. Kawasaki 183; 4. Triumph 98; 5. Suzuki 30
SUPERSTOCK 1000: This is the only category in which the title has already been decided, in favour of Xavier Simeon (Ducati Xerox Junior Team) with one round left to run. The final round is not devoid of interest however, as Simeon will be gunning for his fifth win this year or at least to continue his podium-finish form. Second-placed man Claudio Corti (Suzuki Alstare), who hasn't won since Monza , will have to defend a relatively comfortable 21 point advantage over Magny-Cours winner Maxime Berger (Ten Kate Honda) if he wants to finish runner-up. But Berger will also have to defend his third place from Javi Fores (Kawasaki Pedercini), who is just 11 points behind the Frenchman despite not being a winner this season.
Superstock 1000cc Points (after 9 of 10 rounds): 1. Simeon 200; 2. Corti 148; 3. Berger 127; 4. Fores 116; 5. Beretta 85; 6. Barrier 83; 7. Jezek 68; 8. Baz 51; 9. Giugliano 43; 10. Savary 39. Manufacturers: 1. Ducati 200; 2. Honda 161; 3. Suzuki 150; 4. Kawasaki 116; 5. Yamaha 116; 6. MV Agusta 26; 7. Aprilia 12
SUPERSTOCK 600: The final championship still up for grabs is the European Superstock 600 title. Four riders are still in with a chance, all four separated by ten points. The favourite is Britain 's Gino Rea (Ten Kate Honda), not exactly because he is leading the points table but more due to the fact that he won the race here last year. Early season pace-setter Danilo Petrucci (Yamaha Trasimeno) has hit a negative run recently, wasting away a sizeable lead, but he is still in the running, just three points down on Rea. Seven points away from the top can be found Belgium 's Vincent Lonbois (MTM Yamaha), while ten away is Marco Bussolotti (Yamaha Trasimeno), who has to win to take the title.
Superstock 600cc Points (after 9 of 10 rounds): 1. Rea 138; 2. Petrucci 135; 3. Lonbois 131; 4. Bussolotti 128; 5. La Marra 104; 6. Guarnoni 94; 7. Guittet 71; 8. Kerschbaumer 70; 9. Chmielewski 39; 10. Litjens 38
Rea goes quickest, Spies faster than Haga in Q1 at Portimao
Portimao, Friday Practice 23 Oct - Jonathan Rea (Hannspree Ten Kate Honda) set the quickest time in today's opening qualifying session at the Portimao circuit in Portugal. The Northern Ireland youngster grabbed the provisional pole from Jakub Smrz in the final stages of the session, with a time of 1 minute 43.786 seconds, eight-hundredths faster than the Guandalini Ducati man. Third quickest time went to Ben Spies (Yamaha World Superbike) who was four tenths quicker than his title rival Noriyuki Haga (Ducati Xerox), only ninth fastest.

The provisional front row was completed by Rea's team-mate Carlos Checa, while the first two slots on the next row went to Shane Byrne (Sterilgarda Ducati) and Fonsi Nieto (Ducati DFX) in an overall result that saw the private Ducatis lap quicker than the factory machines. Seventh place in fact went to Michel Fabrizio (Ducati Xerox), just four-hundredths ahead of fellow Italian Max Biaggi (Aprilia Racing). Things looked positive in Suzuki Alstare, with Yukio Kagayama up amongst the front-runners for much of the session and Sylvain Guintoli less than one second away from his team-mate on his WSB debut. The two BMWs of Ruben Xaus and Troy Corser were twelfth and thirteenth respectively, with the two Kawasakis of Broc Parkes and Makoto Tamada making up the top 15.
Friday Times: 1. Rea J. (GBR) Honda CBR1000RR 1'43.786; 2. Smrz J. (CZE) Ducati 1098R 1'43.866; 3. Spies B. (USA) Yamaha YZF R1 1'43.870; 4. Checa C. (ESP) Honda CBR1000RR 1'43.945; 5. Byrne S. (GBR) Ducati 1098R 1'43.947; 6. Nieto F. (ESP) Ducati 1098R 1'44.005; 7. Fabrizio M. (ITA) Ducati 1098R 1'44.154; 8. Biaggi M. (ITA) Aprilia RSV4 Factory 1'44.210; 9. Haga N. (JPN) Ducati 1098R 1'44.254; 10. Haslam L. (GBR) Honda CBR1000RR 1'44.324; 11. Kagayama Y. (JPN) Suzuki GSX-R 1000 K9 1'44.674; 12. Xaus R. (ESP) BMW S1000 RR 1'44.822; 13. Corser T. (AUS) BMW S1000 RR 1'44.830; 14. Parkes B. (AUS) Kawasaki ZX 10R 1'44.963; 15. Tamada M. (JPN) Kawasaki ZX 10R 1'44.977; 16. Scassa L. (ITA) Kawasaki ZX 10R 1'45.077
Spies takes Superpole #11 at Portimao, Haga starts from row 3
Superpole Saturday 24th -The final Superpole session of 2009 went the same way as ten others this season as Ben Spies made it 11 out of 14 for the Yamaha World Superbike team, an outright record for the series, at the Algarve Circuit in Portugal. The Texan's lap time of 1 minute 42.412 seconds was almost one second under last year's best lap set by Troy Bayliss. Spies thus becomes the number 1 favourite for the race wins tomorrow, seeing as his chief rival for the title, points leader Noriyuki Haga (Ducati Xerox) will only start from row 3 of the grid with the tenth quickest time, after not making the cut in Superpole 2. Partial consolation for Ducati came from the performance by privateer Shane Byrne (Sterilgarda Ducati) and Haga's team-mate Michel Fabrizio, who were in second and third place respectively. The front row was completed by Jonathan Rea (Hannspree Ten Kate Honda).
Leon Haslam (Stiggy Racing Honda) overhauled Max Biaggi (Aprilia Racing) at the end of the session to take an excellent fifth place, after the Italian had crashed out in the pre-Superpole free session. Fonsi Nieto (DFX Ducati) and Troy Corser (BMW Motorrad) will line up alongside on the second row, while WSB newcomer Sylvian Guintoli made an excellent debut with eleventh place on the Suzuki Alstare machine.
Ben Spies: "We've been working under the radar all weekend on a lot of different things. Superpole was good for us, we kept pushing as hard as we could. Unfortunately Nori is back on the third row but we need anything we can get for track position. But it's not just about me and Nori tomorrow, there are other guys, we'll just run our own race and give it everything we've got to try and win both these things."
Shane Byrne: "I'm delighted to be back on the front row, it seems like it's been forever. We actually used both of our qualifying tyres before the last section and then a 42.99 came up on my dash and I was so tired that I closed the throttle on the straight and I had one more lap to go! Hopefully we can have a good weekend here and see what happens for next year."
Michel Fabrizio: "It was very hot and difficult in qualifying today. For the race I think the bike is OK, but in qualifying it was not so good. My race pace is quite similar to Ben Spies's but I know he is very fast. Hopefully also Shane can get into the battle. It's very important for me to do a good race for Ducati tomorrow and for sure I'll try and give a hand to my team-mate."
Jonathan Rea: "Twelve months ago I made my Superbike debut here and I didn't like the track. I think I must be getting worse because I was third on the grid last year. But we've had a good weekend so far and I've got a really good feeling with the bike."
Times: 1. Spies B. (USA) Yamaha YZF R1 1'42.412; 2. Byrne S. (GBR) Ducati 1098R 1'42.996; 3. Fabrizio M. (ITA) Ducati 1098R 1'43.015; 4. Rea J. (GBR) Honda CBR1000RR 1'43.126; 5. Haslam L. (GBR) Honda CBR1000RR 1'43.523; 6. Biaggi M. (ITA) Aprilia RSV4 Factory 1'43.526; 7. Nieto F. (ESP) Ducati 1098R 1'43.553; 8. Corser T. (AUS) BMW S1000 RR 1'44.719; 9. Smrz J. (CZE) Ducati 1098R 1'43.240; 10. Haga N. (JPN) Ducati 1098R 1'43.377; 11. Guintoli S. (FRA) Suzuki GSX-R 1000 K9 1'43.406; 12. Checa C. (ESP) Honda CBR1000RR 1'43.461; 13. Camier L. (GBR) Aprilia RSV4 Factory 1'43.671; 14. Kagayama Y. (JPN) Suzuki GSX-R 1000 K9 1'43.717; 15. Tamada M. (JPN) Kawasaki ZX 10R 1'44.050; 16. Baiocco M. (ITA) Ducati 1098R 1'45.439
600cc Supersport Saturday Qualifying
Eugene Laverty (Parkalgar Honda) scored the first pole position of his Supersport career at the Portuguese team's home circuit. The Irish rider needed to put together a blistering lap to keep Cal Crutchlow (Yamaha World Supersport) at bay, and he did just that with a time of 1 minute 44.836 seconds, a new circuit record. The points leader however was less than a tenth behind the man he will be trying to outpace tomorrow for the title. Italian Michele Pirro (Yamaha Lorenzini) put in a great run for third on the grid, his second best result of the season following pole at Misano. The front row is completed by Kenan Sofuoglu (Hannspree Ten Kate Honda), who held off Joan Lascorz (Kawasaki Motocard.com) by just four-thousandths of a second. Once again Garry McCoy produced another positive performance, taking the Be1 Racing Triumph to the second row, which also includes home favourite Miguel Praia (Parkalgar Honda) and Fabien Foret (Yamaha World Supersport).
Times: 1. Laverty E. (IRL) Honda CBR600RR 1'44.836; 2. Crutchlow C. (GBR) Yamaha YZF R6 1'44.909; 3. Pirro M. (ITA) Yamaha YZF R6 1'45.087; 4. Sofuoglu K. (TUR) Honda CBR600RR 1'45.157; 5. Lascorz J. (ESP) Kawasaki ZX-6R 1'45.161; 6. McCoy G. (AUS) Triumph Daytona 675 1'45.366; 7. Praia M. (POR) Honda CBR600RR 1'45.436; 8. Foret F. (FRA) Yamaha YZF R6 1'45.742

The 4 WSBK CHampions from left: Superstock 1000, Xavier Simeon (Ducati Xerox); Superbike, Ben Spies (Yamaha Sterligardo); 600 Supersport, Cal Crutchlow (Yamaha); 600 Superstock, Gino Rea (Ten Kate Honda).
Click to go BIG

2009 World Superbike Championship to American Ben Spies!
Race day Portimao, Sunday Oct 25th 2009 - Ben Spies (Yamaha World Superbike) won the first race and then controlled the situation in race 2 to take his and Yamaha's first ever World Superbike Championship title in front of an 86,000 crowd in the final round of the series at Portimao. Noriyuki Haga (Ducati Xerox), points leader going into the decider, crashed out in race 1, making things easier for the Texan, who was fifth in the second race. Michel Fabrizio (Ducati Xerox) took the win in race 2, while Max Biaggi (Aprilia Racing) and Jonathan Rea (Hannspree Ten Kate Honda) were the other podium finishers.
Ben Spies' (10) only challenger in Race 1 was Max Biaggi (3) on the very quick Aprilia.
Race 1 - Spies' dominance, Haga's costly mistake
Race 1 was dominated from start to finish by Spies, who took his fourteenth win of the season and overhauled Haga in the title chase. The Texan, who rocketed away from the line, comfortably held off any attempts at an attack from Biaggi, then upped his pace to go on to take a solitary chequered flag. With this result Spies now has a 15-point advantage over Haga, who lost the front and crashed on lap 7 while making up time in fifth place. The runner-up slot went to Rea, who got the better of Biaggi after a terrific duel. The best Ducati rider to the line in fourth place was Shane Byrne, in one of his best races of the year, while fifth went to Michel Fabrizio (Ducati), who compromised his race with a bad start. Leon Camier had a good run to sixth for Aprilia, while Ruben Xaus finished eighth on the first BMW. Both Suzukis failed to finish, Yukio Kagayama crashing out and Sylvain Guintoli was forced to retire.
Ben Spies: "It was actually a really tough race, at first I was just going for the win, getting to the front and not worrying about anything. Then when Haga was out I had to win to get as many points as possible for race 2. Once you have a gap, you don't want to be stupid and throw it all away."
Jonathan Rea: "It took a little bit of time for my tyres to get right in but when they did they were good until the end. The team and the bike have been working really good and I can't thank them enough. It's the first time I've ever had such a result in race 1 and I'm sure in race 2 I'll be strong again."
Max Biaggi: "I didn't maybe have the chance to set up the bike the way I want and I had a few small problems, and then sometimes I made a few mistakes and this lost me some tenths. But I'm pleased with the result, even though I'm so sore from the accident yesterday and I didn't think I could do the whole distance."
Superbike Race 1 Results: 1. Spies B. (USA) Yamaha YZF R1 38'15.390 (158,442 kph); 2. Rea J. (GBR) Honda CBR1000RR 1.697; 3. Biaggi M. (ITA) Aprilia RSV4 Factory 2.113; 4. Byrne S. (GBR) Ducati 1098R 2.757; 5. Fabrizio M. (ITA) Ducati 1098R 14.753; 6. Camier L. (GBR) Aprilia RSV4 Factory 20.044; 7. Checa C. (ESP) Honda CBR1000RR 25.634; 8. Xaus R. (ESP) BMW S1000 RR 31.104
Haga (41) moves up to pass a struggling Spies (19) in Race 2, eventually finishing 2nd behing Ducati team mate Fabrizio. Even if Fabrizio pulled over to give Haga the win, Spies would still win the Championship by just 1 point.
Race 2 - Fabrizio's Win, Haga's come back ride misses the Title by 6 Points
Spies monitored Haga all the way in race 2 to take the fifth place that was enough to give him the 2009 title. The American only had to finish sixth, but he preferred to shy away from any direct confrontation and together with Haga's second place, the result gave him the title by six points. Fabrizio scored his third win of the season after a terrific scrap with Rea, who took the final podium slot, while Shane Byrne was again a protagonist of the race and finished fourth. Biaggi looked spectacular on the track, but the Italian made several errors and could only finish in sixth, while team-mate Leon Camier ran another convincing race in seventh, ahead of Smrz (Guandalini Ducati) and Corser (BMW), while this time both Suzuki riders Guintoli and Kagayama finished in the points.
Ben Spies: "First I've got to thank Yamaha for giving me everything I needed to win. It was really good, we did what we had to do and it was difficult to do that because the pace was quite fast and I saw that there were a couple of people behind me. I knew that if Nori won I had to be sixth, so I tried to stay out of trouble. It was spectacular, I can't thank Yamaha enough and everyone who's been behind me for my first year here. It'll sink in in the next couple of days!".
Michel Fabrizio: "Both Jonathan and I showed that we're going to be up at the front next year and we're going to do a lot of these battles. I really wanted that win, Johnny made a mistake here at the last curve, maybe a gear slipped or something, and for me it was all OK. Just as well because otherwise it would have been difficult to overtake him."
Noriyuki Haga: "This weekend we had a problem with the rear tyre and in the first race we made a mistake with the tyre choice and I crashed. Second race was quite good, I was worried for the tyre life, but I started to push and I am happy for second position. Unlucky for today for the title but I try to do my best for next year and congratulations to Ben for the world title."
Jonathan Rea: "With Michel I was racing for my own championship position and it seemed to be a little bit of a fight and I had to do something on the last lap to win the race and get fourth in the championship. I tried everything but made a mistake which allowed Michel to get past. But this is my best weekend of the season with a double podium."
Superbike Race 2 Results: 1. Fabrizio M. (ITA) Ducati 1098R 38'19.654 (158,148 kph); 2. Haga N. (JPN) Ducati 1098R 1.195; 3. Rea J. (GBR) Honda CBR1000RR 1.494; 4. Byrne S. (GBR) Ducati 1098R 5.553; 5. Spies B. (USA) Yamaha YZF R1 5.842; 6. Biaggi M. (ITA) Aprilia RSV4 Factory 7.374; 7. Camier L. (GBR) Aprilia RSV4 Factory 9.658; 8. Smrz J. (CZE) Ducati 1098R 10.434; 9. Corser T. (AUS) BMW S1000 RR 17.010; 10. Guintoli S. (FRA) Suzuki GSX-R 1000 K9 24.509; 11. Kagayama Y. (JPN) Suzuki GSX-R 1000 K9 27.195; 12. Parkes B. (AUS) Kawasaki ZX 10R 34.825; 13. Lagrive M. (FRA) Honda CBR1000RR 35.135; 14. Scassa L. (ITA) Kawasaki ZX 10R 1'01.842; 15. Checa D. (ESP) Yamaha YZF R1 1'09.782; 16. Tamada M. (JPN) Kawasaki ZX 10R 1'30.818
2009 Final Superbike Standings: 1. Spies 462; 2. Haga 456; 3. Fabrizio 382; 4.Biaggi 319; 5.Rea 315; 6. Haslam 241; 7.Checa 209; 8. Byrne 192; 9. Sykes 176; 10. Smrz 169. Manufacturers: 1. Ducati 572; 2. Yamaha 505; 3. Honda 431; 4. Aprilia 329; 5. Suzuki 173; 6. Bmw 141; 7. Kawasaki 76
Supersport race winner Eugene Laverty (50) leads Sofuoglu, McCoy and soon to be crowned 2009 Champion Cal Cruthlow.
Supersport 600
Mission accomplished for Cal Crutchlow (Yamaha World Supersport)! Thanks to a four place in the final round, the British rider took the 2009 title in his debut year in the championship. The race win however went to Eugene Laverty (Parkalgar Honda), who did what he had to do and won but Crutchlow was impeccable in fourth and took home a well-deserved title. The runner-up slot went to Kenan Sofuoglu (Hannspree Ten Kate Honda), who finished the championship in third place, a result that was made easier by the retirement of his chief rival Joan Lascorz (Kawasaki Motocard.com). It was a good day also for Triumph, who saw Garry McCoy step onto the podium for the second time this year, and Chaz Davies finish in seventh. Fifth place went to Mark Aitchison (Honda Althea), who got the better of Michele Pirro (Yamaha Lorenzini), who scored his best result of the season. It was a disappointing day for Massimo Roccoli (Honda Intermoto Czech), who crashed out, while Honda, thanks to Laverty's win, took the category's constructors' title.
Supersport 600 Results: 1. Laverty E. (IRL) Honda CBR600RR 35'17.044 (156,173 kph); 2. Sofuoglu K. (TUR) Honda CBR600RR 3.443; 3. McCoy G. (AUS) Triumph Daytona 675 13.874; 4. Crutchlow C. (GBR) Yamaha YZF R6 15.144; 5. Aitchison M. (AUS) Honda CBR600RR 16.608; 6. Pirro M. (ITA) Yamaha YZF R6 20.008; 7. Davies C. (GBR) Triumph Daytona 675 22.007; 8. Foret F. (FRA) Yamaha YZF R622.034
2009 Final Supersport 600 Standings: 1. Crutchlow 243; 2. Laverty 236; 3. Sofuoglu 189; 4. Lascorz 163; 5. Foret 123; 6. Pitt 119; 7. West 117: 8. McCoy 98; 9. Aitchison 93; 10. Fujiwara 73: Manufacturers: 1. Honda 297; 2. Yamaha 284; 3. Kawasaki 186; 4. Triumph 114; 5. Suzuki 30.
Simeon (1) and Corti (71) finished the race and the Championship in 1-2nd positions.
Superstock 1000
Xavier Simeon (Ducati Xerox) crowned the title he won at Magny-Cours in the best possible way by going on to take a dominant win in the final round at Portimao. For the Belgian rider, who has always been on the podium this year, it was the fifth win in ten races, a clear sign of his supremacy and that of Ducati, winners of the last three titles. Claudio Corti (Suzuki Alstare) did everything possible to keep up with the pace of the new champion, before settling for second place a couple of laps from the end. Third went to Javi Fores (Kawasaki Pedercini), who beat off René Mahr (TKR Suzuki) in a sprint finish. Poleman Maxime Berger (Ten Kate Honda) made an early mistake and was unable to recover, but he did finish ahead of fellow Frenchmen Loris Baz (MRS Yamaha) and Sylvain Barrier (Garnier Yamaha). It was a race to forget for Daniele Beretta (Ducati Xerox), who crashed in the early laps and was unable to hold on to his fifth place in the championship.
Superstock 1000 Results: 1. Simeon X. (BEL) Ducati 1098R 21'26.494 (154,198 kph); 2. Corti C. (ITA) Suzuki GSX-R 1000 K9 3.594; 3. Fores J. (ESP) Kawasaki ZX 10R 4.566; 4. Mähr R. (AUT) Suzuki GSX-R 1000 K9 4.779; 5. Berger M. (FRA) Honda CBR1000RR 11.496; 6. Baz L. (FRA) Yamaha YZF R1 12.115; 7. Barrier S. (FRA) Yamaha YZF R1 12.166; 8. Jezek O. (CZE) Honda CBR1000RR 16.196
2009 Final Superstock 600 Standings: 1. Simeon 225; 2. Corti 168; 3. Berger 138; 4. Fores 132; 5. Barrier 92; 6. Beretta 85; 7. Jesek 76; 8. Baz 61; 9. Mahr 48; 10. Giugliano 43. Manufacturers: 1. Ducati 225: 2. Honda 172; 3. Suzuki 170; 4. Kawasaki 132; 5. Yamaha 126; 6. Mv Agusta 26; 7. Aprilia 15
Superstock 600
The European Superstock 600 Championship battle had a terrific ending as Britain's Gino Rea (Ten Kate Honda) scored a third place finish in the race to take the title by just one point from Marco Bussolotti (Yamaha Trasimeno), winner today ahead of Vincent Lonbois (MTM Yamaha), who finished third overall in the standings. The race revolved around the duel between these three riders, who repeatedly exchanged positions and the result went right down to the line. Danilo Petrucci (Yamaha Trasimeno) was immediately out of the equation as he lost touch with the leading trio, while poleman Eddi La Marra (Honda Lorini) crashed on the sighting lap before taking his place on the grid.
Superstock 600 Results: 1. Bussolotti M. (ITA) Yamaha YZF R6 18'07.948 (151,948 kph); 2. Lonbois V. (BEL) Yamaha YZF R6 0.455; 3. Rea G. (GBR) Honda CBR600RR 0.507; 4. Karlsen F. (NOR) Yamaha YZF R6 12.942; 5. Petrucci D. (ITA) Yamaha YZF R6 13.069; 6. Guarnoni J. (FRA) Yamaha YZF R6 13.304; 7. Marino F. (FRA) Honda CBR600RR 13.314; 8. Morelli N. (ITA) Honda CBR600RR 13.630
2009 Final Superstock 600 Standings: 1. Rea 154; 2. Bussolotti 153; 3. Lonbois 151; 4. Petrucci 146; 5. La Marra 104; 6. Guarnoni 104; 7. Guittet 78: 8. Kerschbaumer 76; 9. Karlsen 43; 10. Morelli 42
---
Order Now! New FastDates.com Calendar Christmas & Greeting Cards
Give your sportbike friends the best Christmas ever! Send them the new FastDates.com Holiday Card to help spread some cheer! Featured on the card our Santa's Kitten Helpers Sabella and Rachel who are featured in the new 2010 Fast Dates World Superbike Calendar. Talk about our Kittens being naughty and nice, Christmas couldn't get any better than this! Order Now!
Greeting Cards are available in the FastDates.com CafePress Store.
---
The Italian Super Chicken, Valentino Rossi , is now an "Old Hen" ready for the cooking pot, celebrating his 9th World Championship.
2009 MotoGP Championship, Sepang Malaysia, Round 16 of 17
Casey Wins again,
Rossi takes 9th Championship title at dramatic Malaysian GP
October 23-25th, Sepang, Malaysia- The indomitable and irrepressible Valentino Rossi took his ninth World Championship crown in Malaysia today, riding to third place in a dramatic rain-hit race at Sepang. It was the Italian's seventh title in the premier class, his fourth for Yamaha - more than he has won with any other manufacturer - and his 163rd career podium. His Fiat Yamaha team-mate Jorge Lorenzo was forced to start from the back of the grid after a sighting lap problem but he recovered brilliantly and rode a superb race to chase Rossi home in fourth place.
After three dry practice sessions the heavens opened thirty minutes before the race started and a torrential downpour ensued. The race was delayed forty-five minutes, by which time the rain had abated to a steady drizzle, but with no wet track time during practice the race had become something of a lottery. Rossi seemed to get away well but at turn one he ran wide and exited in eighth position. He then surrendered two more places, including one to his charging team-mate, and finished the first lap in tenth. For the next few laps he tailed Lorenzo as the Spaniard charged his way through the field, the pair putting on a scintillating display of overtaking in the wet until they arrived in fourth and fifth on the seventh lap. Rossi now set his sights on a podium and passed Lorenzo, surviving a huge slide in the process, before quickly pulling a gap of a second on his team-mate. He slowly began to close the gap to Andrea Dovizioso in third and looked like he would soon be within striking distance when his fellow Italian slid out, leaving Rossi in the final podium spot. He didn't give up there however and started to reel in Dani Pedrosa, who was second, but with the track by then almost dry and the championship in the bag he decided in the final few laps to take the safe option and came home behind the Spaniard, with Casey Stoner the clear winner out in front.
Lorenzo's troubles began when a problem with his race bike meant he had to switch to his spare at the last minute, meaning he left the pit lane a little late. He planned to do two sighting laps, as Rossi had, to get a better feel for the wet track but by the time he came through for the second one the pit lane had closed, meaning he then had to start from the back of the grid. The 22-year-old surged through the field at the start however and rode one of the races of his life to pass twelve riders and come home fourth behind Rossi. Lorenzo will clinch second place in the championship by taking just one point at the final round in Valencia, in two week's time.
Valentino Rossi
Valentino Rossi
Valentino Rossi - "It's great to be World Champion again, I am very proud to have done this nine times in my career. I want to thank everyone in my team, Furusawa-san, Davide Brivio, Lin Jarvis, Jeremy...everybody! This season has been very hard and Lorenzo especially has pushed me to new limits, but I think it's been a great duel for everyone to watch. Today was unbelievable, when the rain came it was scary for everyone because all the work we'd done was then useless and we were riding 'blind' with the setting.
I made a mistake at the first corner and then I was a long way back, so I think I did a great race to finish third! I was going to try to pass Dovizioso when he fell and then for a few laps I thought I would try to get Pedrosa but with wet tyres on a drying track it was a bit risky by then and so I decided to be safe. It's a fantastic feeling to take this title with Yamaha again and I also must thank Bridgestone, who have done a great job with the tyres all year. My celebration was because in Italy we say an old chicken makes good soup but can no longer lay eggs! I am like the old chicken - 30 years now - but I have made another egg! That's nine!"

Rossi secures Sepang pole position with record
Valentino Rossi (Fiat Yaaha) will start the Shell Advance Malaysian Motorcycle Grand Prix in pole position, as he bids to secure the 2009 FIM MotoGP World Championship at Sepang on Sunday. A best lap of 2'00.518 in qualifying secured the reigning champion's pole position for the seventh time this season, with Jorge Lorenzo and Dani Pedrosa completing the front row.
The Italian broke his own previous pole record at the circuit, which he recorded on a 990cc machine in 2006, by 0.087s - and he lapped 0.569s faster than his Fiat Yamaha team-mate in this session. Rossi knows that by finishing in the top four tomorrow, he is assured of a seventh MotoGP world title and ninth career world crown.
Lorenzo, who crashed on his MotoGP race debut at the track last season, was followed onto the front row of the grid by Pedrosa. The Repsol Honda man had been the fastest in free practice, but was unable to match the blistering pace set by Rossi, finishing a further 0.167s behind Lorenzo.
Casey Stoner, who won the race at Sepang in 2007, will head up the second row after lapping at almost a full second slower than Rossi, while Loris Capirossi secured fifth spot on the grid on his Suzuki GSV-R.Toni Elías (San Carlo Honda Gresini), Nicky Hayden (Ducati Marlboro), Randy de Puniet (LCR Honda), Colin Edwards (Monster Yamaha Tech 3) and Alex de Angelis (San Carlo Honda Gresini) all came through inside the top ten as well.
Rossi clinches title as Stoner wins wet Malaysian contest
Race Day Sunday Oct 25th - Casey Stoner won his second successive race by an impressive 14.666s margin at the rain-soaked Shell Advance Malaysian Grand Prix on Sunday, but it was Valentino Rossi's third place that secured him a ninth world title – a seventh in the premier class – as the Italian successfully defended his 2008 crown, with Dani Pedrosa finishing second. Rossi rode a controlled race to take his place on the podium for the 163rd time across all three classes in his 226th successive Grand Prix start, in a remarkable career which has seen him win at least one race in 14 consecutive seasons.
The race started on a wet track after a 35-minute delay due to rain, and a problem with Jorge Lorenzo's bike during the sighting lap meant that failure to join the starting grid in time resulted in relegation from the front row to the back. It made little difference to the Spaniard however as he flew up to overtake Rossi, who dropped to tenth after a sluggish start from pole position. Lorenzo eventually finished in fourth position.
Randy de Puniet had a nasty high-side crash early on, which fortunately resulted in no injury for the Frenchman, and Nicky Hayden was dogged in his attempt to hold off Lorenzo in fifth place. The Fiat Yamaha rider managed to overtake the Ducati Marlboro man before Rossi passed both to move into fourth spot after eight laps.
Shortly after, Stoner's lead at the front had grown to a huge 15 seconds, but there was no such deficit between Pedrosa in third and his Repsol Honda team-mate Andrea Dovizioso, who diced for second spot. Disaster struck for the Italian however, as on lap 14 he succumbed to the wet conditions and slid off, allowing Rossi to move up to third.
Aleix Espargaró impressed with an eleventh-placed finish in his third MotoGP race of the campaign for Pramac, whilst Monster Yamaha Tech 3 pair Colin Edwards and James Toseland both struggled, finishing in 13th and 15th respectively.
After Lorenzo took fourth spot he duly handed hearty congratulations to Rossi, with Hayden equalling his second-best result of the season in fifth. Chris Vermeulen (Rizla Suzuki), Toni Elías (San Carlo Honda Gresini), Marco Melandri (Hayate Racing), Loris Capirossi (Rizla Suzuki) and Mika Kallio (Pramac Racing) completed the top ten.
MotoGP Results: (21 laps = 116.508 km)
Pos / Rider / Nat / Team / Motorcycle / Time/ KM/H / Gap
1 / Casey STONER / AUS / Ducati Marlboro Team / DUCATI / 47'24.834 / 147.435 /
2 / Dani PEDROSA / SPA / Repsol Honda Team / HONDA / 47'39.500 / 146.679 / 14.666
3 / Valentino ROSSI / ITA / Fiat Yamaha Team / YAMAHA / 47'44.219 / 146.437 / 19.385
4 / Jorge LORENZO / SPA / Fiat Yamaha Team / YAMAHA / 47'50.684 / 146.107 / 25.850
5 / Nicky HAYDEN / USA / Ducati Marlboro Team / DUCATI / 48'03.539 / 145.456 / 38.705
6 / Chris VERMEULEN / AUS / Rizla Suzuki MotoGP / SUZUKI / 48'05.895 / 145.337 / 41.061
7 / Toni ELIAS / SPA / San Carlo Honda Gresini / HONDA / 48'13.389 / 144.961 / 48.555
8 / Marco MELANDRI / ITA / Hayate Racing Team / KAWASAKI / 48'20.391 / 144.611 / 55.557
9 / Loris CAPIROSSI / ITA / Rizla Suzuki MotoGP / SUZUKI / 48'25.137 / 144.374 / 1'00.303
10 / Mika KALLIO / FIN / Pramac Racing / DUCATI / 48'25.274 / 144.368 / 1'00.440
11 / Aleix ESPARGARO / SPA / Pramac Racing / DUCATI / 48'26.489 / 144.307 / 1'01.655
12 / Alex DE ANGELIS / RSM / San Carlo Honda Gresini / HONDA / 48'26.681 / 144.298 / 1'01.847
13 / Colin EDWARDS / USA / Monster Yamaha Tech 3 / YAMAHA / 48'35.612 / 143.856 / 1'10.778
14 / Gabor TALMACSI / HUN / Scot Racing Team MotoGP / HONDA / 48'40.685 / 143.606 / 1'15.851
15 / James TOSELAND / GBR / Monster Yamaha Tech 3 / YAMAHA / 49'15.506 / 141.914 / 1'50.672
Pole Position: Valentino ROSSI 2'00.518 165.724 Km/h
Fastest Lap: Valentino ROSSI 2'13.694 149.391 Km/h Lap 14
Circuit Record Lap: 2007 Casey STONER 2'02.108 163.566 Km/h
Circuit Best Lap: Valentino ROSSI 2'00.518 165.724 Km/h 2009
World Championship Positions:
1 ROSSI 286, 2 LORENZO 245, 3 STONER 220, 4 PEDROSA 209, 5 DOVIZIOSO 152,
6 EDWARDS 148, 7 MELANDRI 108, 8 CAPIROSSI 108, 9 DE ANGELIS 105, 10 ELIAS 105,
11 VERMEULEN 105, 12 DE PUNIET 101, 13 HAYDEN 93, 14 TOSELAND 88, 15 KALLIO 64.

250cc
Hiroshi Aoyama was the eventual victor in the 250cc race after a magnificent head to head duel with Marco Simoncelli, who placed third after a photo finish was required following Héctor Barberá's surge.
Simoncelli blasted through the field from his grid position of eighth to ignite his contest with Aoyama, with Jules Cluzel leading the early stages of the race whilst the title rivals sparred. The Matteoni Racing man's crash on lap ten took him out of the equation, allowing the main championship contenders to go head to head.
Aoyama started to push hard and a new track record of 2'07.597 on lap 15 saw him pull away, as Barberá started to contest second position with Simoncelli.
Crossing the finish line with a 6.397s advantage, Aoyama extended his lead at the top of the championship standings to 21 points over Simoncelli, and he now needs only a tenth-placed finish or better in Valencia to secure the 2009 title ahead of the Metis Gilera rider.
Barberá rose to third in the standings after Álvaro Bautista (Mapfre Aspar Team) crashed out on lap nine, as Thomas Luthi (Emmi - Caffe Latte) and Héctor Faubel (Valencia CF - Honda SAG) completed the top five.
250ccResults: (20 laps = 110.96 km)
Pos / Rider / Nat / Team / Motorcycle / Time/ KM/H / Gap
1 / Hiroshi AOYAMA / JPN / Scot Racing Team 250cc / HONDA / 42'55.689 / 155.087 /
2 / Hector BARBERA / SPA / Pepe World Team / APRILIA / 43'02.086 / 154.702 / 6.397
3 / Marco SIMONCELLI / ITA / Metis Gilera / GILERA / 43'02.086 / 154.702 / 6.397
4 / Thomas LUTHI / SWI / Emmi - Caffe Latte / APRILIA / 43'10.560 / 154.196 / 14.871
5 / Hector FAUBEL / SPA / Honda SAG / HONDA / 43'14.866 / 153.940 / 19.177
6 / Ratthapark WILAIROT / THA / Thai Honda PTT SAG / HONDA / 43'15.256 / 153.917 / 19.567
7 / Alex DEBON / SPA / Aeropuerto-Castello-Blusens / APRILIA / 43'15.944 / 153.876 / 20.255
8 / Lukas PESEK / CZE / Auto Kelly - CP / APRILIA / 43'30.250 / 153.033 / 34.561
9 / Alex BALDOLINI / ITA / WTR San Marino Team / APRILIA / 43'46.626 / 152.079 / 50.937
10 / Shuhei AOYAMA / JPN / Racing Team Germany / HONDA / 43'59.875 / 151.316 / 1'04.186
11 / Balazs NEMETH / HUN / Balatonring Team / APRILIA / 44'04.606 / 151.045 / 1'08.917
12 / Karel ABRAHAM / CZE / Cardion AB Motoracing / APRILIA / 44'06.305 / 150.948 / 1'10.616
13 / Valentin DEBISE / FRA / CIP Moto - GP250 / HONDA / 44'13.634 / 150.531 / 1'17.945
14 / Bastien CHESAUX / SWI / Matteoni Racing / APRILIA / 44'25.358 / 149.869 / 1'29.669
15 / Vladimir LEONOV / RUS / Viessmann Kiefer Racing / APRILIA / 44'39.225 / 149.093 / 1'43.536
Pole Position: Hiroshi AOYAMA 2'06.767 157.555 Km/h
Fastest Lap (New Record): Hiroshi AOYAMA 2'07.597 156.530 Km/h Lap 16
Circuit Record Lap: 2008 Alvaro BAUTISTA 2'08.012 156.022 Km/h
Circuit Best Lap: Hiroshi AOYAMA 2'06.767 157.555 Km/h 2009
World Championship Positions:
1 AOYAMA 252, 2 SIMONCELLI 231, 3 BARBERA 214, 4 BAUTISTA 198, 5 PASINI 128,
6 LUTHI 107, 7 DE ROSA 106, 8 DI MEGLIO 105, 9 FAUBEL 105, 10 DEBON 101,
11 CLUZEL 82, 12 LOCATELLI 78, 13 WILAIROT 70, 14 PESEK 70, 15 ABRAHAM 64.
---
Meet the "good old days" with the return of a practicle comfortable to ride Superbike. Kawasaki's new Z1000 gives us older generation sportbikers reason to be happy again.
New 2010 Kawasaki Sportbikes
Kawasaki Z1000: A Return to the World's Coolest Streetbike
October 2009 - With this latest in a long line of naked Kawasaki streetbikes, Kawasaki started with a clean sheet, drawing upon more than 35 years of experience in giving the people what they want. If the new Z1000 knocks your eyeballs out, that's exactly what Kawsaki had in mind. In the naked streetbike wars, this looks to us like the perfect candidant to take on the new Ducati 1098 Streetfighter and the proven Aprilia Tuono, Triumph Speed Triple and KTM Super Duke!

More Information in New Bikes / 2010 Kawasaki Sportbikes
---
There's more! Go to Pit Lane News Previous Page

Also Visit: Fast Dates Calendar News • Iron & Lace Calendar News
Calendar Girl News • Meet the Models • Paddock Garage

Calendar Kittens, Paddock Garage, Screensavers, Iron & Lace Garage




MotorcycleSuperstore.com
Some of our Calendar Kittens can also at Playboy's website...


FREE! New Met-Art Model Galley Updated Daily - Stop Back Each Day


World Premier!
2010 FastDates.com Calendars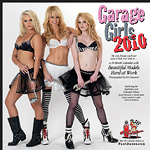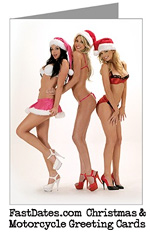 Sports Illustrated
Swimsuit Calendars!
---
Suzuki Alstare's Portimao tests attract the top Superbike teams
Oct 25th - Suzuki Alstare has opened up their two day tests in Portimao this week and most of the top teams will now be in attendance.

It will be a chance to see many, if not all, the new riders working with their new teams for the first time in the first of pre-2010 season tests and so far, 22 riders have signed up for the two days.

Already confirmed for Tuesday and Wednesday this week in addition to Sylvain Guintoli and Leon Haslam for Suzuki Alstare are Aprilia (with three riders), Ten Kate Honda (2 riders in WSBK and 2 in WSS), Yamaha WSBK (2 riders, including former champion James Toseland), Ducati Xerox (2 riders), Kawasaki WSBK (3 riders), DFX Corse (1 rider), Althea Honda (1 rider), plus one more from WSBK and three from WSS.
Fast Dates had favored Haga for 2009 World Championship Title
We are Americans and Ben Spies fans for sure, but for the 2009 World Superbike title shoot out we' ld like to see the title go to Noriyuki Haga. A win of this year's Championship would be well earned recognition of the popular Japanese rider's career long dedication to the World Superbike Championship.
It would also make up Nori's disastrous 2001 race season where he would have won the title while riding for Yamaha, but he was disqualified from one race win (an the points needed to secure the Championship that year) for failing a drug test, the result of unknowingly taking a restricted substance in a cold medicine. This year's title win would finally give Nori the title he has been owed since 2001, and comerate the high point of his long and popular career.
American Ben Spies, on the other hand, will have many more chances in his still young career to secure more titles. That and the fact Ben has announced his decision to leave World Superbike for MotoGP next year, is another reason we' ld like to see the 2009 Superbike Champion stay in WSB next year to ride with the #1 plate, which Haga would do.
And finally, our Fast Dates Calendar Kittens are also the official grid girls for Team Ducati Corse and its riders Noriyuki Haga and Michel Fabrizio. We want to cheer for the team that supports us! Where as Team Yamaha will not allow us to photograph their race bikes with our models for the Calendar. Yet they have no problem taking their own press photos of their Yamaha bikes with their own team umbrella girls. Go figure. Still, we do have secret ways of working around things, and the next 2011 Fast Dates Calendar will feature the factory bikes of Valentino Rossi / M1 and Ben Spies / YZR1 with our Calendar Kittens.
Kiyonari withdraws
from Portimao
Oct 24th - Ten Kate Honda Racing's Ryuichi Kiyonari has reluctantly been forced to withdraw from the final round of the 2009 World Superbike championship at Portimao in Portugal.
The Japanese ace broke his right collarbone in race one at the previous round in Magny-Cours, France and returned home for an operation. It was the same collarbone that Kiyonari broke at the French circuit during a test last season.
Despite a clamp keeping the bone stable, Kiyonari was in considerable pain during yesterday's opening free practice and qualifying sessions, when he set a time of 1'45.676s at the 4.59km Portimao circuit.
After further consultation with medical staff at the track, Kiyonari and his Ten Kate Honda Racing team decided that, for safety reasons, his continued participation in the final WSBK round was not possible.
Ryuichi Kiyonari - You can imagine that I am very disappointed to miss out on this final race of the season. I am especially sorry for my team, who have worked so hard this season. I would also like to apologise to Honda and the sponsors of the team. I wanted to race but, after I spoke with doctors and the team, we decided that it was not possible. It's a shame to end the season this way but now I want to get my shoulder fixed so that I am fit again for next year.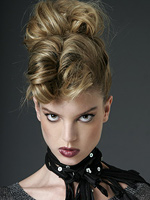 Calendar Kitten Apple
Tests the new
Roehr Harley Superbike!



Aprilia RSX1000


Return of the Legendary Z1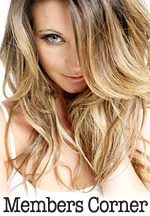 Hot Bikes, Sexy Kittens
Your Exclusive Grid Pass
also includes....
---
Tom Sykes to Join Chris Vermeulen at Team Kawasaki for the 2010 Superbike Championship
10/21 - Following on the recent announcement that Chris Vermeulen will race a factory-backed Kawasaki in next season's World Superbike Championship, team owner Paul Bird has today announced that it will be Yorkshireman Tom Sykes who will partner the Australian aboard the works Ninja ZX-10Rs.
Having been awarded the official contract to run the works Kawasaki team in WSB at the end of last year, the Kawasaki Superbike Racing Team has enjoyed their first year association with the factory this season despite riders Broc Parkes and in particular, Makoto Tamada suffering an injury-ravaged season.
Parkes has been a regular points scorer throughout the season and with on-going development work over winter, the team expects to be challenging for podiums and race wins in 2010.
Whereas Vermeulen, the 2003 World Supersport Champion and winner of the 2007 French MotoGP, is linking up with maverick Cumbrian businessman Bird for the first time, it will be Sykes' second spell with the team having raced in British Superbikes in 2007 whereby he was a regular podium finisher.
During his WSB career, 27-year-old Vermeulen, from Brisbane, has racked up ten race victories and was runner-up in the 2005 World Superbike Championship and 24-year-old Sykes, from Huddersfield, made his full-time WSB debut this season, scoring a best result of 4th at Assen to add to his wild card podium at Donington in 2008.
The team will also be announcing further details in due course of a new title sponsor which will back the team for the next two years.
Chris Vermeulen: "I'm very happy and excited about this. I spoke with Kawasaki and they told me they were prepared to put in large amounts of resources and attention into winning the World Superbike Championship. That is what I want, to challenge and to win races. I know Paul from my time racing in the UK, and I know that he runs a great outfit, and I'm really looking forward to working with the team."
Tom Sykes: "The team has big plans for World Superbikes next year so I'm really looking forward to being part of them. The big factor for me was that I have worked with the team before and know how good they are, they're one of the best teams I've ridden for and I'll have the same crew chief as I had in my rookie season in BSB. I've learned a hell of a lot this year and the intention is to put that experience to good use and I've every confidence that the package will be very competitive in 2010."
Paul Bird, Team Owner: "I'm absolutely delighted that we have managed to sign both Chris and Tom, as they are both fantastic riders and I know they'll do a great job for us next season. Chris has proved how competitive he is on a Superbike as his results demonstrate and I've always rated Tom highly, that's why I handed him his first proper Superbike ride back in 2007. The team has made huge strides forward this year and we can now put into practice what we have learned and I fully expect us to be challenging at the sharp end in 2010. I'd like to take this opportunity to say a special thanks to both Broc and Makoto for their hard work, professionalism and dedication during the past season and myself and the whole team wishes them both well for the future."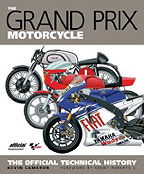 Kevin Cameron's
New Books
by America's Favorite
Motorcycle Technical Guru
---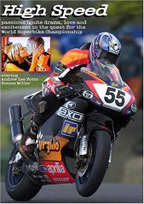 High Speed - the Movie
The best motorcyce racing movie ever made! Filmed on location at World Superbike, this an exciting romantic drama staring beautiful actress Sienna Miller.


Erotica Archives
FREE New Model
Galley Updated Daily
Warning Contains Nudity
---
Seeley Wins Irish Superbike Championship
Team Suzuki Press Office - October 20. - 2009 British Superstock Champion Alastair Seeley added the Irish Superbike title to his list of achievements at the weekend's end-of-season Sunflower Trophy Races in Northern Ireland.

The Relentless Suzuki rider, on a run of 12 successive Irish Superbike wins, brought a 45.5 point lead into the final two races at Bishopscourt. In race one, Seeley shadowed his team-mate Ian Lowry across the line to take second place and 20 points to secure the title, before winning race two to end the season the way he knows best - on the top step of the podium, which was a phenomenal achievement for both Relentless Suzuki and Seeley, taking into account that the Carrickfergus man missed 12 races during 2009 due to British Championship commitments.

Seeley will now join team-mate Ian Lowry in an end of season holiday race in Perth, Western Australia at the beginning of November: a prize offered as part of the ISB champions' package for 2009.
Seeley also claimed an international win at the North West 200 back in May and the Mondello Masters title just last month - increasing his win tally in Relentless Suzuki colours to 27 in 2009.

Alastair Seeley: "It's been a dream year for me in Relentless Suzuki colours and a lot of credit must go to the team. You only understand how professional the set-up really is at TAS Racing when you become part of it, and I have a lot to be thankful for. I've ridden really well this year and gained a new focus in my racing.
"I always said, in the right team with the right package I can be a top rider in British Championship and we've proved that this year. To win the Irish Superbike title and the trip to Australia is a nice wee bonus at the end of the year. I'm sure Ian and I can have some fun and maybe try out some water-sports and other things we couldn't do at home during the winter months.
"Thanks again to everyone in the team for their support and a special thank you to Ian Glen at Beacon for helping me get this ride and Leigh and Davy Laptop for helping me find my feet on the Superbike - much appreciated lads."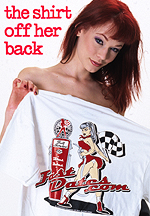 Order the Official
FastDates.com &
LA Calendar Bike Show
T-Shirts!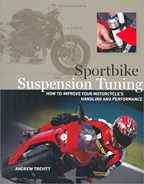 Team Yamaha comments on winning their first World Superbike Title
Ben Spies, Yamaha World Superbike Team, (1st, 5th)
" I've got to thank Yamaha for giving me the bike I need to win. We had a really good first race, in the second we did what we had to do to win. It was quite difficult to keep it in check as the pace was pretty fast, I saw I had a couple of people behind me and I knew that if Nori won I had to be in sixth and that's where I was so I tried to get a bit of a gap on them and stay out of trouble. Max came through the inside of me and ran off a couple of times which really freaked me out so I went to get past him and then settled in for some nice fast laps to the end. It's been a spectacular day and I can't thank those people enough that have been behind me. It's been incredible to do it for Yamaha, and especially in my first year here. I don't think I really realize what's happening right now but I'm sure it's going to hit me in a couple of days!"
Massimo Meregalli, Yamaha World Superbike Team Manager
"I feel great! This is the first time I've had this victory feeling. I was so nervous for this whole weekend. Ben showed us that the speed he had was ok but I know Nori very well and Ducati as well so I was always worried that something was going to come. Fortunately we finished very well. I want to thank everyone, not just the people here in the team and Yamaha but the people at home, mine and the team's families, they give us a lot of support and are patient, I think it is hard for them to so thank you to my wife!"
Laurens Klein Koerkamp, Racing Manager, Yamaha Motor Europe
"A fantastic day for Yamaha! Today was the crown of a year's hard work for Ben and the team. From the first moment we started to work with Ben it was clear he was something special. He did an amazing job in his rookie season, not knowing many of the circuits in Europe. This victory is also very well deserved for the team who have given 100%. I know how hard we have all been trying and coming close for such a long time. This championship success is a clear testimonial of the competitiveness of the new R1 and a validation of Yamaha's vision of production bike development and so is also shared with the engineers in Japan.
Team Ducati Talks about the Portiamo Race and the 2009 Superbike Championship
Portimao (Portugal), Sunday 25 October 2009: a bittersweet finale for Noriyuki Haga and the Ducati Xerox Team today when they lost the World Superbike riders title by just six points, after the Japanese rider crashed out of Race 1, to then finish on the podium, second, in Race 2.

Already winners in the constructors championship, the Ducati factory team fought until the final lap of this last race but unfortunately they couldn't do enough and it was Yamaha's Spies who lifted the trophy. Michel Fabrizio, fifth in the first race, made a great recovery from eleventh position at the start of Race 2, to eventually win the race ahead of his team-mate, thus consolidating his third position in the final championship standings.
Race 1 did not go at all to plan for the Ducati Xerox Team. Japanese rider Noriyuki made up three positions with a strong start, progressing immediately up to seventh place, from where, in the space of four laps, he was able to catch up to both Haslam and Byrne. In the course of the fifth lap, Haga, followed by his team-mate Michel, was able to pass Haslam but unfortunately on the very next lap Haga unfortunately lost control of his Ducati 1198 and fell going into a corner, unable to restart his machine to continue the race. Michel, registered the fastest lap of the race before witnessing Nori's accident from behind. He then maintained his fifth position for the remainder of the race, suffering from a lack of rear grip from the fourteenth lap onwards which meant he was unable to make up time to catch the leading pack.
In the second race, having changed both his bike and the tyres, Noriyuki made a better start and after two laps was positioned fifth. A couple of laps later Michel passed him, aiming to catch Byrne and Rea up ahead. Fighting the two British riders for several laps, the Italian finally got ahead of both of them during lap thirteen, only to lose the lead once more to Rea a few laps later. Haga in the meantime caught the leading group, passing both Biaggi and Byrne to move up to third position. An error by Rea during the very last lap allowed both Ducati Xerox riders through and Michel and Noriyuki thus closed in first and second, another double win for the team at this final event of 2009.
During the 2009 season, Noriyuki Haga has achieved an impressive collection of 8 race wins, including 2 double wins, in Valencia and Kyalami, and 19 podiums in all. Michel clocked up 15 podiums, 3 of which were race wins, and together the two riders have amassed a total of 838 points. Ducati has won the constructors title with an advantage of 67 points over second-placed Yamaha.
Noriyuki Haga (2nd in classification, 456 points)
"All weekend I have had problems with the set up of the bike, mainly with the tyres that didn't give me total confidence. Usually we have a package that works well at every track and here too we didn't change so much with regard to the setting, only really tyres. In Race 1 we mounted two hard tyres and they didn't perform as we'd hoped, they didn't give me the necessary grip so it was hard to brake and unfortunately I fell even though I wasn't pushing so hard.

We changed bikes for Race 2, just to be sure, as well as changing tyres of course. This time I had more grip and was able to make a good race. Unfortunately second in the race was not enough to take the title and it's a real pity, but I must say that I have had a great first year with this fantastic team that always provides me with a good bike. I thank my whole technical team, Ducati, the sponsors and the Clinica Mobile who have taken good care of me throughout the season.

My compliments go to Ben who has been such a strong rival this year and even though he is going to MotoGP next year, I am sure we will remain friends. This week we'll start testing in preparation for next year. This year was a new adventure with Ducati and we'll continue to give 100% in 2010."
Michel Fabrizio (3rd in classification, 382 points)
"The first race was very difficult. I didn't make the best start but immediately started to push to make up time. Then, following behind Nori, I lost concentration for a minute when I saw him go down. I then tried to catch the leading group but I didn't have great feeling with the front tyre and then, about eight laps from the end, the rear tyre started to drop off too.

In Race 2 on the other hand I was able to fight hard against Rea. The last time we raced together, at Misano, he got past me so it was my turn to do the same to him today. It was only for the fact that Rea made a mistake on the last lap that I was able to pass him as he was very strong today. I am very sorry for Nori of course but we demonstrated that we are strong and, for me, both Ben and Nori are winners because they have given us a fantastic season's racing, fighting until the very end for the title.
Guintoli Races to To Top-1o Fihish in Alstare Suzuki Debut, Kagayama Returns to British Superbike for 2010
Team Suzuki Press Office - October 25. New Alstare Suzuki rider Sylvain Guintoli raced to 10th place in the second race at today's World Superbike 14th round at Portimao in Portugal after failing to finish the opening leg.
Both he and team mate Yukio Kagayama were forced to pull out of race one due to technical issues and in Kagayama's case, being hit from behind, before both bounced back to take 10th and 11th places respectively in the second leg.
Noriyuki Haga (Ducati) had a 15-point point lead over Ben Spies (Yamaha) before today's title showdown, but that evaporated when he crashed out after just six laps of the first race. Spies won the race, with Jonathan Rea (Honda) second and Max Biaggi (Aprilia) third, giving Spies a 15 point lead going into the final race of the year. Michel Fabrizio (Ducati) won the second race, with Haga second and Rea third, but Spies took fifth place to take the title by just six points.

Sylvain Guintoli - Race 1: DNF, Race 2: 10th: "Generally, this has been a great learning experience and I am very happy how it has all gone. The team and I gelled right from the start and we have worked together very well this weekend and that's good news for the future. I had a technical problem in race one and had to pull out of the race. So, I was so happy to finish race two, be ahead of Yukio and get a top-10 result. This series is tough for sure, but I am really looking forward to the challenge and fighting all these guys. This weekend was no pressure for me and I enjoyed myself on this track. I am looking forward to the tests here on Tuesday and Wednesday and getting to understand the bike more and more. "
Yukio Kagayama - Race 1: DNF, Race 2: 11th: "I am angry about my last race with this great team because it did not go as I wanted. On the first lap of the first race I was hit from behind by Camier and that caused me to crash. He must have missed his braking point by a long way, but the really bad thing is that he kept upright and carried on to finish the race, whereas I was down in the gravel. That was not a good start to the day and I came back to the pits feeling very angry.

After the second race, he came to see me and he apologised for hitting me, so then I did not feel so bad. My bike was too badly damaged to use in race two, so I had to use my spare bike instead. This bike had a different set-up and was more aggressive to ride, so it was not easy to push it hard. I think this bike had a different engine character and it was just not as rideable as my number one bike. I did my best, but I ended 11th and that did not make me feel happy.
"I am sad because this is my last race with the team and we have had many good times together, especially in my first year with them in 2005. Some mechanics have changed from my team to my team mate's team, but most of the mechanics have worked with me at some stage and that makes it feel like a big family. I want to thank Francis Batta, Patricia, the whole team and everybody concerned for all their hard work and support during these five years. I will miss them all, but maybe I will get a wild card ride in England next year and see everybody again. Once again, many thanks to everybody."
Double podium delight for Rea and Ten Kate Honda at thrilling SBK finale
10/25 - Hannspree Ten Kate Honda's Jonathan Rea took an impressive double podium in today's final two World Superbike championship races at Portimao in Portugal. The races were won by Ben Spies, who wrapped up the riders' championship, and Michel Fabrizio.
Rea finished second in race one after moving up from fourth place in the opening laps and passing Max Biaggi, his rival for fourth place in the series, on lap 16 of 22. It was Rea's first second place finish of the season.
In a dramatic race two, the 22-year-old from Northern Ireland battled for the lead initially with Shane Byrne and then Michel Fabrizio, but missed a gear into Portimao's hairpin on the final lap, gifting victory to the Italian and ending up in third place behind Noriyuki Haga.
Rea's Hannspree Ten Kate Honda team-mate, Carlos Checa, had a frustrating day and finished the first outing in seventh place, while a technical problem forced the Spaniard out of contention of lap eight of race two.
Jonathan Rea – 2nd and 3rd -I enjoyed the first race, although I was on my own for a lot of the time until I caught Biaggi and he ended up running wide. That was good for my championship position and it's what I was going for in the second race. I ended up in a bit of a fight with Michel [Fabrizio] but ended up making a mistake on the last lap and allowing him past. All in all, it's been my best Superbike weekend with a double podium and I'm really happy because the bike's in good shape to go into next year. I'd like to congratulate Ben on his fabulous job this year and thank my team for working so hard to make this season fantastic for me, too.
Carlos Checa – 7th and DNF -Not a great way to end a nice association with the Ten Kate team. Race one was very frustrating because we suffered from the same problems we had during qualifying yesterday. In race two, we improved the bike a little, going a little bit softer in the rear and changing the tyre. It definitely made things better because while everyone else's pace was slower than in the first race, I was able to improve my lap times. I was just passing Kagayama when I had a problem with the engine and the race was finished. It's been a great experience, and it's been great to see the team working better and better all season.
Ronald ten Kate – team manager - I think we can easily say that we got the big final race that everyone wanted. Congratulations to Ben Spies on the title, he's done a good a job this season for sure. We finished as the top Honda team this season, so we'll all enjoy a quiet drink tonight and start preparing for 2010 first thing tomorrow morning. Carlos had a frustrating day and we're sorry for him, especially in race two. Jonathan had a good day, though, and was riding a top second race, apart from a little mistake which cost him victory. But he definitely deserves an 'A' for effort!
Yamaha USA Cuts back AMA Racing Efforts
for 2010
Cypress California, October 27, 2009 Yamaha Motor Corporation U.S. announced today that it will be re-directing its Road Racing and Supercross / Motocross motorcycle racing efforts for the 2010 season.

"For Supercross and Motocross, Yamaha partner L&M racing will continue to compete in the 450 class with defending AMA World Supercross Champion James Stewart aboard the all-new YZ450F. Additionally, other satellite teams will soon be announced to further compliment and strengthen Yamaha's off road racing efforts.

For Road Racing, we will continue to partner with Championship-winning Graves Motorsports who will now assume additional responsibilities for Team Yamaha within the current AMA class structure.

This new direction for our racing efforts for the 2010 season has unfortunately resulted in the elimination of some internal race department positions at Yamaha's Cypress headquarters."
Former Yamaha race Team manager Tom Halveron has now moved to outside Yamaha contract team Graves Motorsport

"Racing remains the true life blood and heritage of Yamaha Motor Company and it is with this spirit of challenge that we will continue to race and enable continuous improvement of our products and unparalleled fan enjoyment for years to come."
Aprilia World Superbike's Shinya Nakano
Announces Retirement
October 29, 2009 - "To everyone who have supported me, I send this news on a short notice, but I have decided to retire from racing at the end of this season.
I've concentrated on treatment after breaking my collarbone during Round 3 in Spain and straining my neck in Round 11 in Germany, but by missing a few races, I've been a burden to my team as well as to others involved. If feel that as a professional rider, it's time to stop racing if I'm not in a perfect condition to do so. I've given this a lot of thought the past few weeks, and I've come to this decision through my own will.
I would like to express my deepest gratitude to the motorcycle manufacturers who believed in my potential and offered me contracts, to the sponsors supporting the race, and to the fans that have always supported me.

Because of your support, I've been able to ride professionally for 13 years and participate in the World Championships for 11 years, and I have had many precious experiences.
From now on, if I can use such experiences to good use, I would like to keep contributing to the motorcycle world.
I am looking forward to seeing you all in racing circuits in the near future, under different circumstances from now on.
Thank you very much for your support." - Shinya Nakano
Team Graves Yamaha to Join Yamaha Champions Riding School for Test Days
TOOELE VALLEY, UTAH (October 29, 2009) — Team Graves Yamaha announced today they will be joining the Yamaha Champions Riding School at Las Vegas Motor Speedway for special testing sessions during the November 9-10 Pro School as well as the December 2-4 Riding School. This is a rare opportunity for a casual rider to be present at a professional race team testing session with Team Graves Yamaha riders participating in the events.
"We are excited to get the chance to join the Yamaha Champions Riding School for our test sessions," said Road Race Team Manager Tom Halverson. "We gain so much value from our testing, and having the chance to partner with such a great school just adds to improving our race team's ability to reach their goals of a championship in 2010."
Students enjoy being able to ride with professional riders and hear what they have to say. Getting an entire race team makes it an even better experience.
"We have had some great champions join us at the Yamaha Champions Riding School so far and received great response from our students about this," said Nick Ienatsch, lead instructor for the school. "World Superbike Champions Ben Spies and Scott Russell, AMA Pro Racing Superbike Champions Josh Hayes and Ben Bostrom, and Graves Yamaha's two-time AMA Supermoto Lites Champion Brandon Currie have all been a part of the school, but having the Team Graves Yamaha riders out testing and interacting with our students will be a special opportunity for sure."
This event will not be open to the general public, but the 15 riding school students will have a front-row seat for the test session as well as the chance to interact with the riders and team.
To reserve your space at the November 9-10 Pro School or the December 2-4 Riding School, log on to YamahaChampionsRidingSchool and follow the links on the right to the registration page. Questions can be directed to school manager Daniel Short via email at DShort @MillerMotorsportsPark.comor by calling (435) 277-8799.