Ducati and Haga came out on top at Magny-Cours.
2009 SBK World Superbike Championship, Magny-Cours France, Round 13 of 14
Ducati Takes 16th Constructors' Title at Magny-Cours
Haga Looses, then Retakes the Championship lead with Spies
Magny-Cours (France), Sunday 4th October 2009: this afternoon on the French track of Magny-Cours, Noriyuki Haga took a fantastic Race 2 win on board his Ducati 1198, coming straight after his second place finish in the first race. With these results, Noriyuki regains the championship lead with an advantage of ten points over Spies (Yamaha). At the end of this, the penultimate round, and thanks to today's two podiums, Ducati celebrates winning its sixteenth Constructors title in the World Superbike Championship. This was not the only success of the day as this morning the Belgian rider Xavier Simeon and the Ducati Xerox Junior Team won both the riders and constructors titles in the Superstock 1000 championship.
A spectacular first race in which the two championship leaders Haga and Spies battled it out for the victory until the final corners of the last lap. For the first fifteen laps Noriyuki was hot on the heels of Biaggi but found it hard to get past him. Finally, during the sixteenth lap of twenty-three, he made his move and got ahead of Max to move into second position, immediately turning his attention to closing the gap of more than a second that had opened between himself and race leader Spies. On the very last lap Nori had caught the American and when the latter made a mistake entering a corner, Nori took the opportunity to get up alongside Ben but unfortunately he couldn't hold the line into the next corner and so it was Spies on the Yamaha to cross the line first, just 0.181 of a second ahead of Haga. Fabrizio did not made a good start and then had to work to pass Haslam on the Honda. By the time he managed this, during the course of the fourth lap, the gap between himself and the leaders was already fairly large and it was impossible to catch up. Michel concluded the race in a solid fourth place, 5 seconds behind Biaggi and 11 seconds ahead of Haslam.
In Race 2 Noriyuki made a blazing start and after a few corners he got straight past Biaggi to take the race lead, closely followed by both Biaggi on the Aprilia and Rea on the Honda. Haga pushed hard from the start but was unable to shake the chasing pair. In this race however, it was the Japanese rider who was the stronger competitor and, aware of the importance of the points, he continued to push to ensure himself of the win, his eighth of the season. Fabrizio unfortunately fell on lap three, having erred while braking at the end of the straight. He managed to rejoin the race and subsequently made a good recovery, moving up from last position to thirteenth and thus gaining two points.
Noriyuki Haga (Race 1 – 2nd , Race 2 - winner) - In Race 1 I really enjoyed myself, it was a fantastic race. I didn't make the best start and then it took a lot of laps before I was able to pass Max. Once I got past him I realized I didn't have many laps left in which to catch Ben; if I'd had just one extra lap, I think I'd have won. On the last lap I was waiting for Ben to make a mistake and when he did so, I managed to get up alongside him but unfortunately the next corner worked in his favour and he got past me.
Then, in the second race, we made some small changes to my bike and they worked, giving me more confidence. This victory is truly a great result as we have regained a small advantage. I am also extremely pleased that my results have awarded us the Constructors title. Thanks to Ducati and to my race engineer Ernesto Marinelli for giving me a great bike for Race 2; and to the whole Ducati Xerox team because my first year in Ducati is fantastic. Now we go to Portimao where Ben and I will fight for the 2009 title – I can't wait!"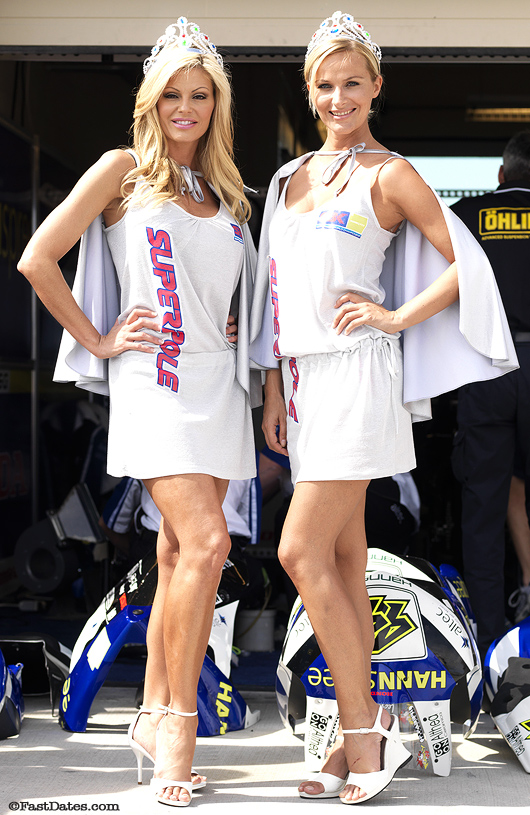 Superpole Princesses, just one of the reasons why World Superbike is so super!
Magny-Cours WSB Preview: Ducati's Haga / Fabrizio Tag Team
Takes on Ben Spies for the World Superbike Title
Magny-Cours France, Oct 1-4th -The echoes of two spectacular races at Imola's Enzo & Dino Ferrari circuit last Sunday in front of 67,000 spectators are still ringing in the ears of spectators worldwide, but the countdown is now beginning towards what will surely be a two-way dash towards the 2009 title. It gets underway this weekend at the Magny-Cours circuit in central France, around 300 kms from Paris, which hosts World Superbike for the eighth time. The tricky 4.411 km Magny-Cours track alternates a number of fast sections with slow hairpin-like turns. The most successful rider is the current championship leader, Noriyuki Haga (Ducati Xerox), who has won four races here, three times in the last four. Behind, on two wins apiece, lie Troy Bayliss, James Toseland and Doug Polen, with one win each for Neil Hodgson, Ruben Xaus, Chris Vermeulen and Lorenzo Lanzi. In the Manufacturers' ranking, Ducati has taken the lion's share of wins with nine, followed by Yamaha with three and Honda two.
HEAD-TO-HEAD: The Imola Round brought about a virtual reboot of the championship standings, with Haga again taking over from Ben Spies at the top, but now by just three points. The situation is virtually as if the title will be fought out over two rounds, four races, adding even more thrills to a season that has proved to be one of the most exciting in Superbike history. On paper Nitro-Nori is the favourite, given his success rate here, but his Texan rival will undoubtedly not be the same below-par force witnessed at Imola, so sparks are expected between the two, and the psychological aspect could also play a key role. The same could be said for Michel Fabrizio, who won his second race of the season at Imola and who still has a mathematical chance of taking the title, as he is 61 points down on his team-mate with 100 up for grabs. His chances appear slim and it is easy to imagine that Ducati will activate some sort of team strategy, as the Italian is one of the few riders around able to fight for the win with Spies and Haga.
SUPER BIAGGI AND APRILIA: Max Biaggi is another name on that list, thanks to the Italian Aprilia RSV4 machine, which has made some truly outstanding progress this year. At Imola Biaggi fought hammer and tongs with the Ducatis after struggling in the tests in July, demonstrating that the Noale-based manufacturer has been working well over the past months. In France, where last year he finished fourth and sixth, Biaggi will be aiming to notch up his second win of the season, all the while keeping one eye on the championship standings, which see him just six points adrift from Jonathan Rea. The talented Ten Kate Honda rider was disappointing at Imola, where he made a series of errors, a real pity because Rea had proved to have a race pace that could easily have seen him on the podium. Now he has a chance for the rematch at Magny-Cours, and all signs point to the Northern Ireland man again being up one of the front-runners.
BMW, KAWASAKI AND SUZUKI: The Imola round brought an end to BMW's positive progress, and after a good qualifying they were unable to repeat that form in the races. Troy Corser scored an 11th place, while Ruben Xaus managed to bring home some points on his return following injury. At Magny-Cours, where he always goes well, the Australian will once again aim to take the BMW back up to a top 6 position, a result that unfortunately at the moment does not appear to be within reach for Kawasaki. Broc Parkes got into the top 10 in race 1 but the bike still needs a lot more work to get closer to the top machines in the championship. In even more difficulty for the moment are team Suzuki Alstare, which are ending a championship that they started with totally different ambitions. In the final two rounds the Belgian team will once again rely on Karl Muggeridge and Yukio Kagayama.
Points (after 12 of 14 rounds): 1. Haga 391; 2. Spies 388; 3. Fabrizio 330; 4. Rea 263; 5. Biaggi 257; 6. Haslam 219; 7. Checa 183; 8. Sykes 176; 9. Smrz 155; 10. Byrne 149. Manufacturers: 1. Ducati 489; 2. Yamaha 431; 3. Honda 368; 4. Aprilia 267; 5. Suzuki 148; 6. BMW 113; 7. Kawasaki 63
Spies equals Superpole record at Magny-Cours
Saturday Oct 3rd - Ben Spies (Yamaha World Superbike) equaled the record of 10 Superpoles in his rookie WSB season to line up in the front slot for the penultimate round of the championship at Magny-Cours. The Texan bolted on one of his two regulation Q-tyres in the final few minutes to stop the clocks with an incredible time of 1 minute 37.709 seconds, a new circuit best lap. Spies was the only rider to dip under the 1'38" mark, and his time left Northern Ireland's Jonathan Rea trailing four-tenths of a second behind in second place. Third quickest time went to Italian Michel Fabrizio (Ducati Xerox), with Max Biaggi in fourth, the Aprilia Racing man knocking Noriyuki Haga (Ducati Xerox) off the front row of the grid with the final lap at his disposal.
Ben Spies: "It was a good lap, four-tenths ahead of the other guys, but we've been mainly working more on race tyres and fuel loads all weekend and trying to make the bike come good on Sunday and this was the first time we've really put in a really fast one. It's going to be a good race, the same four guys as last time, and Biaggi's very close, but I'm confident with the bike, unlike last week at Imola. It's good Johnny's up there again. I might buy him some dinner tonight to get him to help me out!"
Wins for Spies and Haga at Magny-Cours
as Ducati takes its 16th Manufacturers' Tile
Race Day Sundy Oct 4th - Title contenders Ben Spies (Yamaha World Superbike) and Noriyuki Haga (Ducati Xerox) scored a win apiece in the penultimate round of the Hannspree FIM Superbike World Superbike in front of a record 81,000 spectators at Magny-Cours but it is the Japanese rider who now has the advantage in the points table. The Texan dominated race 1 but Nitro-Nori responded in the second encounter with a lights-to-flag victory, as Spies was unable to go any higher than fourth. Ten points now separate the two as the series heads for its final round in Portugal in three weeks time. Max Biaggi scored two more podium finishes for Aprilia Racing, a third and a second, Jonathan Rea grabbed a third for Hannspree Ten Kate Honda, while Michel Fabrizio (Ducati Xerox) had an off day.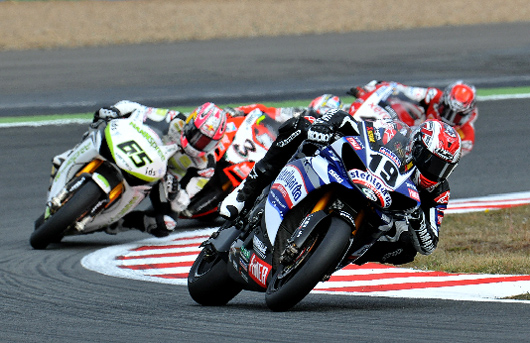 Haga (here at the raer of the lead group) got held up behind Biaggi (3) and Rea (65) for the fist half of the race as Spies (19) pulled out a good 2 second lead that Haga would have to try and reel back in.
Race One: Ben Re Takes the Rider's Championt Points lead from Nori
Spies and Haga predictably set the first race alight as they fought for the win. At the flag it was the Texan who took the maximum points with his 13th win of the season after leading from the start, but he was made to fight for it by his Japanese rival. Haga was the quickest man on the track at the end but paid the price of a slow start and being held up behind Max Biaggi for too long, thus losing touch with Spies.
The Ducati rider was also pressed hard in the opening laps by Jonthan Rea on the Ten Kate Honda in a 4 rider freight train fisht for the for much of th race. It was to amazing to see that the 4 manufacturer. bikse from Yamaha, Aprilia, Ducati and Honda dead eqaul around the track on top speed and acceleration. each rider and machine had to find their advantges, or defecits, under baking and coming off the corners with the Ducati getting the best drive while coserving it's rear tire.
Max did take the final podium slot however, confirming the RSV4's competitiveness at the French circuit. Fourth place went to Fabrizio, who lost touch with the leading group in the early stages, losing out on any chance of the podium. Leon Haslam (Stiggy Racing) was the leading Honda man to the finish with a positive fifth place, ahead of the Hannspree Ten Kate machine of Carlos Checa. Yukio Kagayama (Suzuki Alstare) had a good run in seventh, the Japanese rider finishing ahead of Shane Byrne (Ducati Sterilgarda) and the BMW of Troy Corser. Jonathan Rea had a technical problem and was out on lap 7, and another problem also brought a halt to the debut race for Leon Camier (Aprilia Racing).
Race One - Haga catches and almost passes Spies, settling for a close for 2nd at the finish.
The American rider took the lead from the start of the first race, hotly pursued by championship rival Noriyuki Haga. Spies held onto the lead until the last lap, where Haga managed to pass. His lead was short lived however as Spies retook the front position a few seconds later to cross the line and claim his 13th win of the season.Ben's win over Nori in the 1st race awarded him 5 more points than his rival in the title chase, allowing Ben to close up the 3 point advantage in this year's Rider's Championshi which Nori held from after last weeks race at Imola, puting Ben 2 points into the lead going into the day's 2nd race.
Ben Spies: "I had some good parts of the race and some bad ones. We made a lot of very small mistakes, but I was taking care to make it easy when I had the cushion. I didn't take advantage of it and almost ruined the lead because they all came back to me. On the last lap I made another mistake and I knew that with me running wide, he probably went in a little bit tighter than normal and I would get him on the outside. It paid off!"
Noriyuki Haga: "If only I had one more lap something would have happened for sure! I made a mistake at the start because there was some problem with the bike. I just gained in the middle of the race in the top 3 and tried to start pushing. On the last lap I was thinking that Ben would make a mistake somewhere for sure and then he did at one corner. I almost passed but we made a good race anyway."
Max Biaggi: "I give it my best but I saw that Ben could do high 38s in the warm-up and that was very difficult for us. During the first part of the race I pushed hard and had a good tyre, I was fast in some parts of the track but not in others. But overall I'm near maximum. Then I made a mistake when Nori came, I put a wrong gear and he overtook me, but overall Aprilia and myself made a very good race."
Superbike Race One Results: 1. Spies B. (USA) Yamaha YZF R1 37'57.110 (160,392 kph); 2. Haga N. (JPN) Ducati 1098R 0.181; 3. Biaggi M. (ITA) Aprilia RSV4 Factory 5.009; 4. Fabrizio M. (ITA) Ducati 1098R 16.347; 5. Haslam L. (GBR) Honda CBR1000RR 22.622; 6. Checa C. (ESP) Honda CBR1000RR 24.948; 7. Kagayama Y. (JPN) Suzuki GSX-R 1000 K9 27.144; 8. Byrne S. (GBR) Ducati 1098R 27.578; 9. Corser T. (AUS) BMW S1000 RR 28.486; 10. Smrz J. (CZE) Ducati 1098R 28.716; 11. Xaus R. (ESP) BMW S1000 RR 52.680; 12. Baiocco M. (ITA) Ducati 1098R 1'01.372 ; 13. Scassa L. (ITA) Kawasaki ZX 10R 1'05.123; 14. Salom D. (ESP) Kawasaki ZX 10R 1'05.483; 15. Checa D. (ESP) Yamaha YZF R1 1'05.672; 16. Resch R. (AUT) Suzuki GSX-R 1000 K9 1'29.284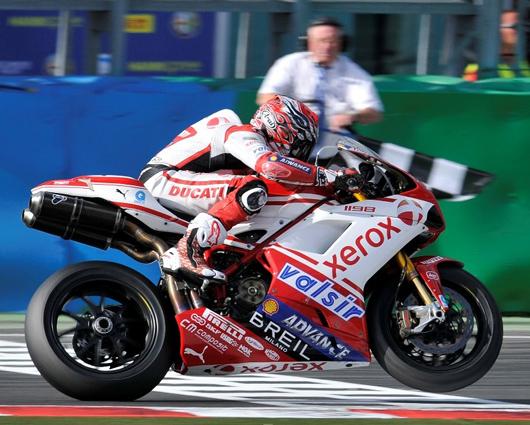 Race Two- all Haga and Ducati.
Race Two: Haga Decimates, Retake the Points Lead as Spies Struggles
Haga made amends in the second race, the Ducati Xerox man dominating almost from start to finish after a much better start. Haga got the better of Biaggi on the opening lap and then held the pace right until the end for his eighth win of the season. Spies this time could only struggle to fourth after encountering tyre problems, having made a wrong deceision to change to a different front rubber compound between races.
The wrong tire choice mistake by Spies allowed Nori to retake the Championship points lead with a 10 pont advantage going into the year's final round on October 25th at Portimo. If Ben is to claim the Rider's Championship he will need to post two 1st pace finsihes, while Nori posts two 2nds, which will tie the 2009 Championship points, with Ben being awarded the Title by virtue of more race wins.
Biaggi had a great scrap with Rea for second, while Haslam put in another solid performance to take his Stiggy Racing Honda to another fifth. The two Suzukis went quite well at the French circuit, with both riders finishing in the top 10, Yukio Kagayama sixth and Karl Muggeridge eighth, but BMW could only bring their men home in tenth (Corser) and twelfth (Xaus). Fabrizio had another rather unconvincing run, the Italian crashing out while trying to pass Byrne and then remounting to finish in thirteenth place.
Noriyuki Haga: "For sure this is an important win for me. Especially after Nurburgring I don't sleep every night because I am always thinking about the position in the championship. I'm really happy with this second place and win, my chief engineer made a good setting for race 2 and the feeling was good for race pace distance. I couldn't make an advantage from Max and Johnny but concentrated on the last laps to take this win, which gave the Manufacturers' title to Ducati."
Max Biaggi: "I'm very happy and it was a very hard race. From the beginning everyone was fast, the top 4 or 5 were at a very similar pace. I had a good rhythm, I followed Nori, he looked very confident, I was wondering if he could keep the pace until the end and I got my answer because he was still lapping well. At the start of the race someone ran off the track and a big stone broke my window and I was worried that the radiator was broken. I started to push again and for me it was a good race."
Jonathan Rea: "All weekend we just haven't been able to put it all together. The bad luck we had in race 1 certainly ruined my rhythm and I had a bit of arm pump at the end because it was hard to jump into a race distance straight away. I rode fantastic at the front and was with those guys until five laps to go but couldn't hold onto the back of them. The package I had was as strong as in Imola, we'll go back to the workshop and come back strong at Portimao."
Ben Spies, Yamaha World Superbike Team, (1st, 4th) - "The whole first race had some good parts and bad ones. We made some small mistakes, costing us a tenth here and a tenth there letting the riders come back and not really taking advantage of the lead. I made a mistake on the last lap and let Nori through, so I had to get on the outside and get back past.
Honestly I'm just super disappointed with the second race. We made a rear tyre choice which was neither better nor worse, but the front tyre we had on in the second race was hard to go at a pace with. I was consistently half a second off what we were doing in practice. I'm honestly surprised we didn't finish in tenth with the way the bike felt. Even if we had won today we would still go to Portimao having to win both races so it doesn't really change too much."
Supebike Race 2 Results: 1. Haga N. (JPN) Ducati 1098R 38'00.282 (160,169 kph); 2. Biaggi M. (ITA) Aprilia RSV4 Factory 1.480; 3. Rea J. (GBR) Honda CBR1000RR 6.024; 4. Spies B. (USA) Yamaha YZF R1 18.135; 5. Haslam L. (GBR) Honda CBR1000RR 21.236; 6. Kagayama Y. (JPN) Suzuki GSX-R 1000 K9 23.647; 7. Byrne S. (GBR) Ducati 1098R 23.701; 8. Muggeridge K. (AUS) Suzuki GSX-R 1000 K9 24.838; 9. Checa C. (ESP) Honda CBR1000RR 31.455; 10. Corser T. (AUS) BMW S1000 RR 32.507; 11. Nieto F. (ESP) Ducati 1098R 37.594; 12. Xaus R. (ESP) BMW S1000 RR 44.727; 13. Fabrizio M. (ITA) Ducati 1098R 49.782; 14. Baiocco M. (ITA) Ducati 1098R 50.345; 15. Parkes B. (AUS) Kawasaki ZX 10R 56.209; 16. Salom D. (ESP) Kawasaki ZX 10R 58.796
Points (after 13 of 14 rounds): 1. Haga 436; 2. Spies 426; 3. Fabrizio 346; 4. Biaggi 293; 6. Rea 279; 6. Haslam 241; 7. Checa 200; 8. Sykes 176; 9. Byrne 166; 10. Smrz 161.
Manufacturers: 1. Ducati 534; 2. Yamaha 469; 3. Honda 395; 4. Aprilia 303; 5. Suzuki 167; 6. Bmw 126; 7. Kawasaki 67
600cc Supersport
After Crutchlow's crash at Imola, which threw the title race wide-open, the Supersport race at Magny-Cours produced more of the same as Eugene Laverty (Parkalgar Honda) paid back the favour by crashing out immediately after passing the Yamaha man. The Irish rider managed to get back on the bike, with his fairing hanging off, but could only finish 13th, a result that leaves the gap between the two at 19 points. Crutchlow now just needs six points at Portimao to claim the Supersport title in his rookie season. The win, after the race had been red-flagged two laps from the end with oil on the track, went to Joan Lascorz (Kawasaki Motocard.com), his first this year and the second in his career. Third place went to Kenan Sofuoglu (Hannspree Ten Kate Honda). There was an exciting scarp for fourth, which went to Anthony West (Stiggy Racing Honda), who got the better of Mark Aitchison (Honda Althea), Andrew Pitt (Hannspree Ten Kate Honda) and Katsuaki Fujiwara (Kawasaki Motocard.com).
Supersport Results: 1. Lascorz J. (ESP) Kawasaki ZX-6R 32'21.660 (155,389 kph); 2. Crutchlow C. (GBR) Yamaha YZF R6 0.937; 3. Sofuoglu K. (TUR) Honda CBR600RR 5.910; 4. West A. (AUS) Honda CBR600RR 20.797; 5. Aitchison M. (AUS) Honda CBR600RR 20.992; 6. Pitt A. (AUS) Honda CBR600RR 21.232; 7. Fujiwara K. (JPN) Kawasaki ZX-6R 21.441; 8. Roccoli M. (ITA) Honda CBR600RR 23.539
Points (after 13 of 14 rounds): 1. Crutchlow 230; 2. Laverty 211; 3. Sofuoglu 169: 4. West 117; 5.West 117; 6. Foret 115; 7. Pitt 114; 8. Aitchison 82; 9. McCoy 82; 10. Roccoli 70.
Manufacturers: 1. Honda 272; 2. Yamaha 271; 3. Kawasaki 183; 4. Triumph 98; 5. Suzuki 30
Superstock 1000
Two riders were celebrating at the end of the penultimate round of the Superstock 1000 FIM Cup. The win went to Frenchman Maxime Berger (Ten Kate Honda) in front of his home crowd, while second place gave Xavier Simeon (Ducati Xerox) the title with one round remaining, giving Ducati their third victory in three seasons. After all the early action, Simeon and Berger then pulled out a gap from the rest of the field. Berger made his move on the penultimate lap, passing the championship leader who settled for the runner-up slot that would give him the title. Third place went to another French rider, Sylvain Barrier (Garnier Yamaha), who capitalized on a crash by Ayrton Badovini (Aprilia JIR) two laps from the end to take the slot. Fourth place went to Claudio Corti (Suzuki Alstare), who now needs only five points to finish runner-up.
Superstockk 1000cc Results: 1. Berger M. (FRA) Honda CBR1000RR 23'51.110 (155,344 kph); 2. Simeon X. (BEL) Ducati 1098R 1.560; 3. Barrier S. (FRA) Yamaha YZF R1 3.449; 4. Corti C. (ITA) Suzuki GSX-R 1000 K9 6.677; 5. Mähr R. (AUT) Suzuki GSX-R 1000 K9 8.591; 6. Baz L. (FRA) Yamaha YZF R1 14.116; 7. Fores J. (ESP) Kawasaki ZX 10R 14.252; 8. Schouten R. (NED) Yamaha YZF R1 25.881
Points (after 9 of 10 rounds): 1. Simeon 200; 2. Corti 148; 3. Berger 127; 4. Fores 116; 5. Beretta 85; 6. Barrier 83; 7. Jezek 68; 8. Baz 51; 9. Giugliano 43; 10. Savary 39.
Manufacturers: 1. Ducati 200; 2. Honda 161; 3. Suzuki 150; 4. Kawasaki 116; 5. Yamaha 116; 6. MV Agusta 26; 7. Aprilia 12
Superstock 600
The European Superstock 600 Championship took on a new look at the top of the table after an exciting multi-rider battle for the win in the penultimate round. Danilo Petrucci's (Yamaha Trasimeno) crash in the early laps and a ride-through penalty for a jump start inflicted on Vincent Lonbois (MTM Yamaha), who eventually finished ninth, hoisted Britain's Gino Rea (Ten Kate Honda) to the top of the table with a second place at the flag. Marco Bussolotti (Yamaha Trasimeno) also gained some points with his second successive podium finish, and the standings now see the top 4 separated by just 10 points, with one round remaining. The win went to the young French rider Florian Marino (Race Junior Honda), who got the nod at the final chicane over his fellow countryman Jeremy Guarnoni (MRS Yamaha), who actually crashed metres from the line. Imola winner Eddi La Marra (Honda Lorini) could only finish in fifth.
Superstock 600cc Results: 1. Marino F. (FRA) Honda CBR600RR 17'43.671 (149,291 kph); 2. Rea G. (GBR) Honda CBR600RR 0.251; 3. Bussolotti M. (ITA) Yamaha YZF R6 0.429; 4. Guittet B. (FRA) Honda CBR600RR 0.837; 5. La Marra E. (ITA) Honda CBR600RR 0.953; 6. Bulle L. (FRA) Yamaha YZF R6 5.942; 7. Morelli N. (ITA) Honda CBR600RR 14.016; 8. Kerschbaumer S. (AUT) Yamaha YZF R6 14.368
Points (after 9 of 10 rounds): 1. Rea 138; 2. Petrucci 135; 3. Lonbois 131; 4. Bussolotti 128; 5. La Marra 104; 6. Guarnoni 94; 7. Guittet 71; 8. Kerschbaumer 70; 9. Chmielewski 39; 10. Litjens 38
---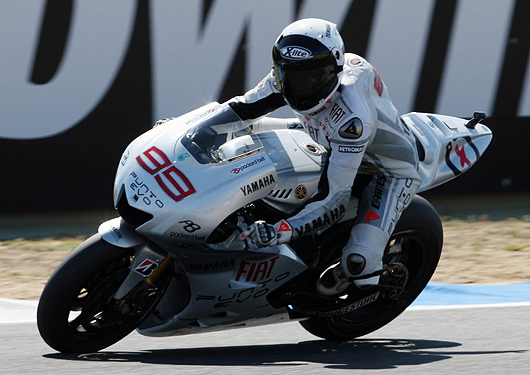 Lorenzo reeled-in on teammate Rossi with the Yamaha team in new Fiat Punto colors.
2009 MotoGP WorldChampionship, Estoril Portugal, Round 14 of 17
History repeats for rocketman Lorenzo in Estoril
Stoner Returns to Action, beating pedrossa and Rossi Rossi fourth
Estorial Portugal, Ocobert 1-4th - Jorge Lorenzo was untouchable once again in Portugal this afternoon and took a stunning fourth win of the season, 16 months on from his maiden MotoGP victory at this same track. His Fiat Yamaha team-mate Valentino Rossi had a disappointing day and came home a distant fourth, although the Fiat Yamaha Team secured the Teams' Championship title, the first leg of the 'triple crown'.
22-year-old Lorenzo had looked invincible all weekend and today was no different as he blasted off from pole for the 35th time in his career, reaching turn one in second place but regaining the lead a couple of corners later. Wearing special 'astronaut' leathers and helmet to commemorate the Moon Landing and match the one-off white 'Fiat Punto Evo' livery on his YZR-M1, the Mallorcan was unchallenged from then on and stretched his lead until the end, finishing a commanding 6.294 seconds clear of Casey Stoner to take his 26th career win.
Rossi had struggled to match his team-mate's pace all weekend and a problem with rear grip plagued him today and compounded his difficulties. He dropped to fourth on the first lap after starting from second and was unable to make any headway into the gap to Stoner and Pedrosa, eventually coming home some 13 seconds behind the Spaniard. It was the Italian's 100th start for Yamaha, from which he has won an incredible 43 times.
Yamaha are now assured of one of their riders being crowned World Champion but with Rossi's lead now cut to 18 points from Lorenzo in second, the tension is mounting as to which one it will be. MotoGP now has a week off before the 'flyaway' double-header in Australia and Malaysia.
Estoril MotoGP Preview: Stoner Returns to Action, Rossi's Certain Title?
Estorial Portugal, Ocobert 1-4th 2009 - The first of a concluding quartet of rounds in the 2009 FIM MotoGP World Championship season takes place this coming weekend at Estoril. As Valentino Rossi prepares to make his 100th appearance on a Yamaha factory machine, in the bwin.com Grande Premio de Portugal, at a venue where he has taken victory on five occasions in the premier class, the Italian rider is aware that another Portuguese win will edge him closer to retaining the MotoGP title. Rossi has a 30-point championship lead after 13 rounds, the last of which saw him take victory on home soil at Misano to bounce back from his Indianapolis crash and DNF, before a September break in proceedings.
Indeed, Rossi's main objective at Estoril will be to finish in front of his Fiat Yamaha team-mate and championship rival Jorge Lorenzo, who still has a fighting chance of catching his illustrious colleague in the standings. Lorenzo achieved his maiden MotoGP win in Portugal last year in just his third premier class race and the Spaniard will be striving to repeat that success this time around. Lorenzo has also crossed the line first and second at the last two rounds of the current season to push his way back into the title fight after consecutive DNF results at Donington and Brno earlier in the summer.
For third-placed championship rider Dani Pedrosa, Estoril is one of just four tracks on the current MotoGP calendar where he has not tasted victory in any class of Grand Prix racing. However, Pedrosa has crossed the line in second place in Portugal for the last two years and the Repsol Honda rider will be highly motivated by the challenge of staying ahead of the returning Casey Stoner in the standings over the final four GPs of 2009.
Stoner returns for Ducati Marlboro at round 14, having missed three race weekends due to illness, and he will aim to rediscover his early season competitiveness which saw him register wins at Losail International (Qatar) and Mugello, in addition to three further podiums. The Australian is 87 points behind Rossi, 57 behind Lorenzo and just seven adrift of Pedrosa, heading to a track where he won the 250cc race in 2005 and was on the MotoGP rostrum in third place in 2007. With Stoner back to the Ducati official team, Mika Kallio rides again for Pramac Racing together with teammate Niccolò Canepa.
Repsol Honda's Andrea Dovizioso, who in fifth place is ten points ahead of Colin Edwards, has finished fourth in the last three races – since his first MotoGP victory at Donington in July. The Italian was the 250cc race-winner at Estoril three years ago but last season he crashed out on his debut MotoGP appearance at the circuit.
Edwards' blameless first lap crash and DNF at Misano last time out was his first non-point-scoring result since Germany last year and the Monster Yamaha Tech 3 man would probably be happy with repeating his 2008 and 2006 fourth places at Estoril. Behind Edwards, Loris Capirossi (Rizla Suzuki), Alex de Angelis (San Carlo Honda Gresini), Randy de Puniet (LCR Honda) and Marco Melandri (Hayate Racing) complete the current MotoGP top ten.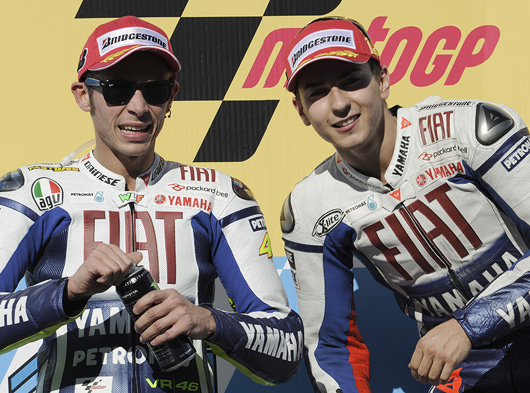 Lorenzo takes fifth pole of season and Rossi makes it a 1-2 for Fiat Yamaha
Pole Qualifying Saturay 3rd - Jorge Lorenzo took his first pole position since Laguna Seca back in June at Estoril this afternoon, the Mallorcan sealing his fifth pole of the season with a strong performance ahead of tomorrow's Portuguese Grand Prix. His Fiat Yamaha team-mate Valentino Rossi meanwhile took his eleventh front row of the season and will start tomorrow's race from second, with Casey Stoner taking the final front-row slot.
Having topped both practice sessions this weekend, Lorenzo was the clear favourite for pole this afternoon and the 22-year-old looked smooth and comfortable out on track as he made a few last-minute setting changes before the fight for grid spots. With twenty minutes remaining he took the lead and didn't surrender it for the rest of the session, improving his time several times and never looking in much danger from his rivals.
Rossi had a few problems yesterday but was in better shape today, having improved the balance of his M1 in the hard braking zones. His penultimate lap was good enough to put him second although he was unable to quite match his team-mate's pace on the softer Bridgestone tyre today. The championship leader is planning a few overnight improvements in order to ensure he is at the maximum for the race.
Jorge Lorenzo - Position: 1stTime: 1'36.214Laps: 29 - "It's been quite a few races since I've had a pole! I was getting a bit worried because doing one fast lap has always been one of my strong points but lately we haven't been able to be quite competitive enough with the soft tyre. This weekend however everything is working really well and the setting with both tyres is great, so I was able to go out and do some very fast laps. Tomorrow is another day and we know that everyone will be strong, so we will just try and push to the limit and see what happens."
Lorenzo cuts Rossi's title advantage with Estoril triumph
Race Day Sunday Oct 4th - Jorge Lorenzo repeated his 2008 Estoril victory from pole on Sunday to significantly boost his title chances as Valentino Rossi could only manage fourth place at the bwin.com Grande Prémio de Portugal. The Fiat Yamaha pair got away in first and second places on the grid but Rossi was unable to match the pace of Lorenzo as he pulled away quickly at the front. On his return to action Ducati's Casey Stoner rode brilliantly to follow Lorenzo across the line in second place, whilst Repsol Honda's Dani Pedrosa was third.
Lorenzo will now feel that with three races to go and an 18 point deficit to Rossi the championship is far more achievable than before the visit to Portugal. The Spaniard was in unstoppable form in the Atlantic Coast sunshine and his fourth win of the year was eventually secured by a 6.3s margin.
The Ducati Marlboro Team celebrated the return of Casey Stoner with podium champagne in Portugal today as the Australian guided his GP9 back to the podium with a stunning second place. Stoner was back to riding in his style, fast, over all 28 laps of the Estoril race, with only eventual race winner Jorge Lorenzo able to better him. At the chequered flag Stoner showed no signs of the symptoms that had dogged him for several rounds before his enforced break from action, although he was understandably tired after a full MotoGP race, following two months of inactivity.
Pedrosa rode well from fourth on the grid, taking the holeshot with one of his traditionally rapid starts onboard the factory RC212V and briefly holding the lead before Lorenzo slipped through. Pedrosa's third place was his eighth podium of 2009.
World Champion Rossi appeared to be off-colour throughout the race, finishing off the podium for the first time at Estoril in the premier class. The championship leader will undertake a comprehensive inquest into his lack of competitiveness with his Fiat Yamaha crew after finishing 23 seconds behind Lorenzo.
Behind the MotoGP big guns at the front, Colin Edwards (Monster Yamaha Tech 3) was 10 seconds back on Rossi in fifth place, whilst Toni Elías (San Carlo Honda Gresini) held off Andrea Dovizioso (Repsol Honda) for sixth on the line.
The top ten also featured Nicky Hayden (Ducati Marlboro) who only finshed as high as he did because of 3 other riders retirements or crashes in front of him. Then in 11th James Toseland (Monster Yamaha Tech 3) and Chris Vermeulen (Rizla Suzuki), with Mika Kallio (Pramac Racing) crashing out early on and Loris Capirossi (Rizla Suzuki) and Alex de Angelis (San Carlo Honda Gresini) retiring due to technical problems.
Masahiko Nakajima - Fiat Yamaha Team Director - "Today we have achieved the first objective of our season - the Fiat Yamaha Team becoming 2009 Teams' Champion. I would like to thank our riders, our team staff and YMC MotoGP Group Engineers for their invaluable support, which has allowed us to achieve this great result. My appreciation also goes to our sponsors and technical partners, because their contribution has been crucial for Yamaha and for our Factory Team. We look forward to working with all of them in the future and to being able to repay their support with many more victories".
Jorge Lorenzo - Position: 1stTime: 45'35.522- "What a day! I'm so happy to win here again in the same track where I won my first MotoGP race last year. I worked so hard in the break on my fitness with my father and maybe that's given me a little bit of extra speed, I certainly felt so strong this weekend and it is great to win like this after being top in every session as well. I got a good start and it took me just a couple of corners to get past Dani and take the lead, but I honestly didn't expect to be unchallenged from then on or to finish with such a big gap. This is a good track for me but I am fast more or less everywhere now. The championship is closer now; it's still not easy but we have nothing to lose! I'm proud that we have won the Team Title and I want to say thanks and congratulations to everyone. I liked my leathers and helmet a lot this weekend and I wanted to celebrate Neil Armstong and his landing on the moon so this is why I made this 'moonwalk show' after the race!"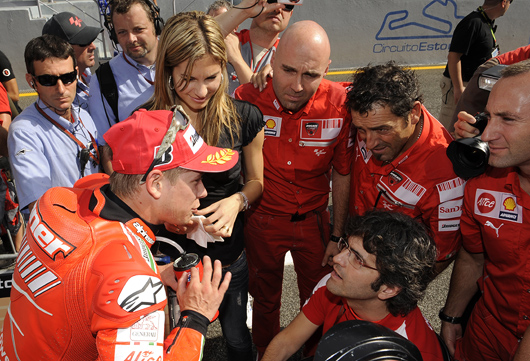 Casey relates his return race to wife Andrea and his Ducati crew.
Casey Stoner - Position 2nd - "It is great to be competitive again and to stay that way right to the end of the race. I maybe could have been faster over the opening few laps but I made a little mistake, which caused my foot to slip off the peg. It broke the footrest support and it was moving around in all the right-handers, so my foot was slipping off. As the laps went by I was able to alter the footpeg position a little but I wasn't able to go any faster. Obviously Jorge was too fast for us today and he did a fantastic job but I'm still really happy today for myself and for the team. It is brilliant to come back like this and I think it shows that the decision to take a break and tackle a physical problem that was really making it impossible for us, was the right choice.
Like I said I'm happy for the team because it has also been a difficult period for them. My relationship with Ducati, built over the past three years, has always been strong and solid. Now I'll try and start training a little before the next race because over the last few months my physical condition has suffered and I need to try and get some muscle back. The target for the next few races is for myself and the team to prepare as well as we can for next season."
Valentino Rossi - Position: 4thTime: +23.428 - "It was a very difficult race for me. I was never able to be fast because I did not have enough grip in the rear and our tyre did not work well, but I think it was more a problem of setting. After a few laps I was in great difficulties and I immediately understood that this was not going to be "our" race. Throughout the practice sessions I had some problems but I thought that today I would be able to at least stay with Stoner and Pedrosa, but they made another step forward for the race and then there was no chance for me. On Friday I was three tenths off the pace and unfortunately this stayed the same all weekend and in the race today. Here in Estoril we struggled last year as well, so it might be that, with our setting, the rear tyre gets very hot and this causes a lack of grip. It is a pity that I am off the podium, but we have three more races and they are three great tracks. We must think race by race and we must work to understand what the problem was today in order to make sure that we fix it in time for Phillip Island".
Results MotoGP: (28 laps = 117.096 km)
Pos/ Rider / Nat / Team / Motorcycle / Time/ KM/H / Gap
1 / Jorge LORENZO / SPA / Fiat Yamaha Team / YAMAHA / 45'35.522 / 154.100 /
2 / Casey STONER / AUS / Ducati Marlboro Team / DUCATI / 45'41.816 / 153.746 / 6.294
3 / Dani PEDROSA / SPA / Repsol Honda Team / HONDA / 45'45.411 / 153.545 / 9.889
4 / Valentino ROSSI / ITA / Fiat Yamaha Team / YAMAHA / 45'58.950 / 152.792 / 23.428
5 / Colin EDWARDS / USA / Monster Yamaha Tech 3 / YAMAHA / 46'08.174 / 152.282 / 32.652
6 / Toni ELIAS / SPA / San Carlo Honda Gresini / HONDA / 46'11.231 / 152.114 / 35.709
7 / Andrea DOVIZIOSO / ITA / Repsol Honda Team / HONDA / 46'11.245 / 152.114 / 35.723
8 / Nicky HAYDEN / USA / Ducati Marlboro Team / DUCATI / 46'14.352 / 151.943 / 38.830
9 / James TOSELAND / GBR / Monster Yamaha Tech 3 / YAMAHA / 46'19.615 / 151.656 / 44.093
10 / Chris VERMEULEN / AUS / Rizla Suzuki MotoGP / SUZUKI / 46'28.385 / 151.179 / 52.863
11 / Randy DE PUNIET / FRA / LCR Honda MotoGP / HONDA / 46'31.220 / 151.025 / 55.698
12 / Marco MELANDRI / ITA / Hayate Racing Team / KAWASAKI / 46'40.037 / 150.550 / 1'04.515
13 / Niccolo CANEPA / ITA / Pramac Racing / DUCATI / 46'40.060 / 150.548 / 1'04.538
14 / Gabor TALMACSI / HUN / Scot Racing Team MotoGP / HONDA / 47'02.821 / 149.334 / 1'27.299
Pole Position: Jorge LORENZO 1'36.214 156.476 Km/h
Fastest Lap (New Record): Dani PEDROSA 1'36.937 155.309 Km/h Lap 11
Circuit Record Lap: 2008 Jorge LORENZO 1'37.404 154.564 Km/h
Circuit Best Lap: Jorge LORENZO 1'35.715 157.291 Km/h 2008
World Championship Positions:
1 ROSSI 250, 2 LORENZO 232, 3 PEDROSA 173, 4 STONER 170, 5 DOVIZIOSO 142,
6 EDWARDS 134, 7 CAPIROSSI 97, 8 DE PUNIET 93, 9 MELANDRI 91, 10 ELIAS 90,
11 VERMEULEN 90, 12 DE ANGELIS 88, 13 TOSELAND 85, 14 HAYDEN 81, 15 KALLIO 51.

Results 250cc (26 laps = 108.732 km)
1 / Marco SIMONCELLI / ITA / Metis Gilera / GILERA / 44'04.298 / 148.029 /
2 / Mike DI MEGLIO / FRA / Mapfre Aspar Team 250cc / APRILIA / 44'09.615 / 147.732 / 5.317
3 / Hector BARBERA / SPA / Pepe World Team / APRILIA / 44'09.615 / 147.732 / 5.317
4 / Hiroshi AOYAMA / JPN / Scot Racing Team 250cc / HONDA / 44'16.322 / 147.359 / 12.024
5 / Jules CLUZEL / FRA / Matteoni Racing / APRILIA / 44'18.647 / 147.230 / 14.349
6 / Ratthapark WILAIROT / THA / Thai Honda PTT SAG / HONDA / 44'22.554 / 147.014 / 18.256
7 / Thomas LUTHI / SWI / Emmi - Caffe Latte / APRILIA / 44'31.929 / 146.499 / 27.631
8 / Mattia PASINI / ITA / Team Globalgest / APRILIA / 44'38.965 / 146.114 / 34.667
9 / Alex DEBON / SPA / Aeropuerto-Castello-Blusens / APRILIA / 44'49.708 / 145.530 / 45.410
10 / Karel ABRAHAM / CZE / Cardion AB Motoracing / APRILIA / 44'50.189 / 145.504 / 45.891
11 / Lukas PESEK / CZE / Auto Kelly - CP / APRILIA / 44'50.502 / 145.487 / 46.204
12 / Shuhei AOYAMA / JPN / Racing Team Germany / HONDA / 45'01.939 / 144.871 / 57.641
13 / Valentin DEBISE / FRA / CIP Moto - GP250 / HONDA / 45'25.607 / 143.613 / 1'21.309
14 / Alex BALDOLINI / ITA / WTR San Marino Team / APRILIA / 45'39.575 / 142.881 / 1'35.277
15 / Axel PONS / SPA / Pepe World Team / APRILIA / 44'12.221 / 141.911 / 1 lap
Pole Position: Hector BARBERA 1'40.596 149.660 Km/h
Fastest Lap: Marco SIMONCELLI 1'40.863 149.263 Km/h Lap 17
Circuit Record Lap: 2007 Alvaro BAUTISTA 1'40.521 149.771 Km/h
Circuit Best Lap: Marco SIMONCELLI 1'40.257 150.166 Km/h 2008
World Championship Positions:
1 AOYAMA 218, 2 BAUTISTA 192, 3 SIMONCELLI 190, 4 BARBERA 174, 5 PASINI 128,
6 DI MEGLIO 94, 7 DE ROSA 90, 8 DEBON 89, 9 LUTHI 89, 10 FAUBEL 86, 11 LOCATELLI 78,
12 CLUZEL 69, 13 PESEK 58, 14 WILAIROT 53, 15 ABRAHAM 50.
---
---
There's more! Go to Pit Lane News Previous Page

Also Visit: Fast Dates Calendar News • Iron & Lace Calendar News
Calendar Girl News • Meet the Models • Paddock Garage

Calendar Kittens, The Paddock Garage, Screensavers, Iron & Lace Garage



MotorcycleSuperstore.com
Some of our Calendar Kittens can also at Playboy's website...

FREE! New Met-Art Model Galley Updated Daily - Stop Back Each Day


World Premier!
2010 FastDates.com Calendars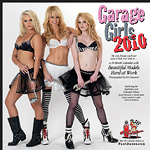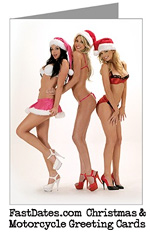 Sports Illustrated
Swimsuit Calendars!

Fast Dates Recommend!

The Official SBK
2008/2009 Yearbook
This as the Best Book Ever about World Superbike
Awesome color Ride, Bike and racing Photos. Commerating the 21st Anniversary of World Superbike featuring
Troy Bayliss' 3rd World Championship Title.
Plus a technical look ata ll the bikes, a preview of Ben Spies' and Noriyuki Haga's battle for the 2009 Champiosnhip!
We bought it ourselves and highly recommend it!
---
A Big Mistake...
Ben Spies Moving to MotoGP in 2010?
Despite Yamaha Racing having issued a press release last month saying they had re-signed Ben Spies for 2 more years, with Ben staying in World Superbike for 2010, the rumors are flying that Ben now wants to leave immediately for MotoGP next year. And despite whether he wins the Superbike Championship or not.
We think this move could be a career disaster for Ben.
Why? First off, history is against him. Even current winning World Superbike Champions that made the move to MotoGP have seen their careers flounder and podium finishes almost no existent. Example: Colin Edwards, Troy Bayliss, James Toseland, Chris Vermeulen and AMA Superbike Champ Nicky Hayden.
"But Nicky Hayden was MotoGP World Champion" you say. Yes, but in the year after Honda team mate Mick Doohan had retired, leaving Nicky a fully developed bike he could get on and ride. While Valentino Rossi had moved to Yamaha and was struggling with development on the Yamaha. No one else had a fully competitive bike the year Hadyen won the title, it was effectively handed to him.
The second big problem if Spies goes to MotoGP, what will he ride? The 2 factory seats at the 3 top teams: Honda, Yamaha and Ducati are already filled, so Ben would be relegated to a less competitive satellite team. Strike two.
Third, World Superbike is now a more prestigious series than MotoGP with 7 factory teams and a full grid of 30 some riders. While MotoGP is struggling to survive and be a viable World Championship with just 4 manufacturers and a grid of some 16 bikes.
Fourth, Ben can make a lot more money with a longer career staying in World Superbike as World Championship contender or Champion, than moving to MotoGP as an also ran.
World Superbike riders race until they are 40 (example Bayliss, Fogarty, Chili, Checa) while most MotoGP riders are done around age 32, or move back to WSB.
We really do not see any positive career moves for Ben Spies to move to MotoGP at this stage of his career. We think he should stay in World Superbike at least 1-2 more years, whether he wins the Championship this year or not.
If Spies does leave the Yamaha Superbike tram for MotoGP in 2010, the word is that Yamaha Supersport rider Cal Crutchlow will take his place.
This Just In on the Heels
of our Editorial Comment Above...
Ben Spies moves to MotoGP in 2010
Sept 1st - Yamaha Motor Company., Ltd herewith confirms that Ben Spies, currently 2nd in the World Superbike Championship, will be moving to the MotoGP Championship in 2010 to join the Tech 3 Yamaha Team. The Texan recently signed a two-year deal with Yamaha, which originally planned for him to remain in World Superbike for one more year before moving to MotoGP in 2011, but Spies and Yamaha together have decided to advance the move by one year. The 25-year-old is currently just three points behind and has just two more World Superbike rounds to contest in his efforts to win his and Yamaha's first World Superbike title.
"I want to thank Yamaha globally for their faith in me," said Spies. "They have treated me like royalty! Yamaha just recently allowed me to rethink my contract for 2010-2011; I did sign for WSB for 2010 but after Indy I began thinking of the competition and my age versus waiting until 2011. This was not an easy decision, the Yamaha World Superbike Team crew and especially Massimo (Maio) Meregalli have been fantastic and it's been great fun to put in a season together. I am hoping that I can give Maio, Laurens Klein Koerkamp and everyone else a championship to remember this year with me. My thanks also extend to 'Infront', the promoter of the WSB series, especially Paolo Ciabatti. I have enjoyed his series and this first year racing in Europe. Now I have two challenges, to complete this year giving my best and to move towards new goals in MotoGP. Herve Poncharal at Tech 3 is showing his support by allowing me to come on board with my Crew Chief Tom Houseworth and Gregory Wood, my mechanic, who have both been with me since AMA days. We will have learning curves to overcome next year but I am up for the new goal. I hope to have a good year and my goal is to try and stay in the top 6-8 which, given the talented line up, will be a tall order. With the world upside down, there is one constant for me and that's Yamaha."
Lin Jarvis, Managing Director of Yamaha Motor Racing, said "Following the announcement of Ben's two year deal with Yamaha one month ago, he has reassessed his options and decided that he would like to move to MotoGP sooner rather than later. Yamaha has considered his request and together with Tech 3 we were able to find a way to make it happen. Ben has done a fantastic job in his rookie season in World Superbike and we are very excited to now be welcoming him into our MotoGP program sooner than we originally expected. We believe that Ben will be a fast learner next season and a strong future championship contender. We look forward to working with him in the years ahead"
Laurens Klein Koerkamp of Yamaha Motor Europe commented, "Of course we're sorry to see Ben leave Yamaha's World Superbike program and we are currently enjoying a fantastic season with him, but it's clear that it's the right decision for Ben's career and for Yamaha. One of Yamaha's goals is to bring up future MotoGP talent through Superbike and it is satisfying for us to see that this rider development route is working. Before he moves we still have some serious business to finish with Ben this year at the remaining two rounds!
"Although Ben will be missed I have no doubt that our new World Superbike line-up for next year will see us once again challenging for the title. We will be cheering loudly for Ben in MotoGP and we look forward to seeing him on the YZR-M1."
Ben Spies to make 'wildcard' entry into Valencia GP
Oct 3d - Following the announcement on Thursday that Ben Spies will move to MotoGP in 2010, Yamaha Motor Company announces that it will enter the Texan as a wild card into the season-ending Grand Prix of Valencia.
25-year-old Spies will participate as a single rider entry of a Yamaha Factory Racing Team, using YZR-M1 test bikes brought over from Japan. The Valencia MotoGP race takes place 6-8th November, two weeks after the final World Superbike round at Portimao, Portugal.
The wild card entry will provide an opportunity for Spies to get extra circuit time prior to his inclusion in the Tech 3 Yamaha Team for the two-day MotoGP test on the Tuesday and Wednesday after the Grand Prix.
Yamaha World Superbike Team announce 2010 season line-up
October 1st - The Yamaha World Superbike Team are proud to announce an all-British rider team for the 2010 season, with double World Superbike Champion James Toseland making a welcome return to the paddock. The popular 28-year-old recognised world wide as the UK's number 1 rider has taken the opportunity to stay in the Yamaha family replacing Spies and moving across from the Yamaha Tech 3 MotoGP satellite team. Toseland enjoyed a strong rookie season in MotoGP in 2008 and has been a regular protagonist in the mid pack battles over the two years. His focus and commitment combined with his previous experience and success should prove a winning combination with the Yamaha team.
Partnering Toseland, current Yamaha World Supersport rider Cal Crutchlow moves up to the 1000cc class next year. 24yr old Crutchlow has been enjoying an incredible rookie year in the World Supersport Championship and with two rounds remaining, championship leader Crutchlow can already claim nine pole position starts, five race wins and numerous lap records on unknown circuits in his debut appearance on the world stage. His move from the World Supersport team to World Superbike is a natural progression and reflects Yamaha's nurturing of young riders, allowing them to grow within the Yamaha Racing family. Crutchlow has already proved talented on a Superbike, ending the 2008 British Superbike season third in the standings alongside two wildcard appearances in World Superbike in 2008 which saw him score an impressive 2nd place finish on the podium at Donington and a ninth place at Portimao for the season finale.
James Toseland - "I'm looking forward to return to World Superbikes," said James Toseland. "I want to show I'm still the rider that can win world titles. Of course there is some disappointment at losing my opportunity in MotoGP as I believe the challenge was still achievable, but the R1 has proven to be beyond the strongest bikes in Superbike and I know many of the Yamaha World Superbike Team guys, so I'm going to pick up where I left off and give 100% to achieving good results with the team. Within Superbike there were a few options available to me, however the way Yamaha have treated me since I joined them has been outstanding. They gave me a great opportunity in MotoGP, but now I do wish Ben all the best in his campaign and my aim is to continue Yamaha's success in World Superbike."
Cal Crutchlow - "I'm happy to stay to be staying with Yamaha," said Cal Crutchlow. "This will be my second year of my two year contract as agreed when I started in Supersport this year. Moving up to World Superbike will be a great challenge, I'm looking forward to it and am under no illusion as to how hard it is but I intend to do a good job. I'm also looking forward to riding with another Brit. Ben is obviously doing really well this year and I wish him luck for the last two WSB rounds and next year in MotoGP. It's great to be working with Yamaha again in 2010."
"We are very excited about our 2010 rider line up," said Laurens Klein Koerkamp, Racing Manager, Yamaha Motor Europe. "The experience of James combined with the fresh talent of Cal should make it a very competitive and successful combination to challenge for the title again in 2010. I have no doubt that James will be as strong in World Superbike as before, or even stronger with the added experience he picked up in MotoGP and we're all very happy he stays with Yamaha. For Cal it's a natural progression for both us and him to move up to the Yamaha World Superbike Team. As a successful R6 Cup rider in the past and having proven his talent yet again in World Supersport this year we want to continue developing his career within Yamaha."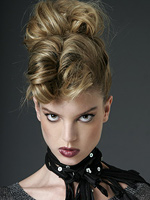 Calendar Kitten Apple
Tests the new
Roehr Harley Superbike!



Chris Vermeulen Signs For Kawasaki WSB Team
October 4th - Chris Vermeulen, one of the few riders to win both MotoGP and World Superbike races, has joined the Kawasaki World Superbike Racing Team for the 2010 season.
Currently racing in MotoGP, Vermeulen will soon apply his talents to the official WSB Ninja ZX-10R and will get his first chance to ride the machine during tests in November.
Vermeulen's career path after his initial successes in his native Australia saw him make his international breakthroughs in Asian and British Championships, with his first global success coming with ultimate victory in the 2003 World Supersport Championship.
A promotion to World Superbike in 2004 and 2005 culminated with the highly respected Vermeulen a close runner up in his second year on a 1000cc machine. His subsequent move to MotoGP netted him a win at Le Mans and six other podium places in more recent times.
During his previous WSB career Chris secured 23 podiums, including 10 wins, from 45 starts. His immediate aim for Kawasaki is to expand those already impressive statistics. Still only 27 years old, Vermeulen is a highly experienced rider who brings with him a burning desire to succeed, and the proven talent to make an impact in WSB racing.
With the arrival of Chris in the team for 2010 the entire Kawasaki World Superbike Racing team would like to say thank you to Makoto Tamada for his sterling efforts in the past two years. Makoto will leave the Kawasaki WSB structure at the end of 2009 with the very best wishes of all the Kawasaki family following him in his future endeavours.
Steve Guttridge, Kawasaki European Race Planning Manager, said of Chris's arrival in 2010 : "The Kawasaki World Superbike team structure has evolved well in this its first year being run by Paul Bird and his experienced crew. For next year we realise that we need to make another step forward to be competitive at WSB level and we believe Chris could be the key to this. It's an understatement to say we are looking forward to next season now, we just can't wait!"
Ichiro Yoda, Director of Kawasaki Motors Racing - said: "Chris has the full backing of the factory next season and with the project we are creating now in WSB with Chris, then I believe we can be very competitive next year. We will make improvements step-by-step and we have a heavy test schedule planned already in order to do just that. Chris' comments will be key to move the Ninja ZX-10R development in the right direction, so I'm very happy to be working with him."
Chris Vermeulen Q&A:
Q: What was the major attraction of a partnership with Kawasaki, as you were also speaking with other manufacturers?
CV: I spoke with Yoda-san and he convinced me that Kawasaki was prepared to put in large amounts of resources and attention into winning the World Superbike Championship. That is what I want, to challenge and to win races.
Q: Did riding for a team based in the UK, where you started your global career, have its own attraction - because of the lack of language barrier, etc?
CV: Very much so, I have been lucky in the fact that most of my previous teams were naturally English speaking or who worked in English in the garage anyway. I know Paul Bird from my time racing in the UK, and I know that he runs a great outfit. Of course, with the language barrier not being an issue it can only be yet another positive aspect of the move to Kawasaki in WSB.
Q: How well do you know the guys in the Kawasaki World Superbike Racing team?
CV: I don't know most of the other guys in the team that well, but I know that they are a good team and I am really looking forward to racing with them. I know some of the people from Kawasaki's previous GP team from my experiences over the past few years. Some of those people will also be working on the project as well in 2010, so I'm looking forward to working with all of them.
Q: When will you get your first chance to ride the Ninja ZX-10R in anger?
CV: I was hoping to get a ride on the bike at the Portimao tests after the race there but my current team does not want to release me from my current contract until the GP season is finished, which is completely understandable. So my first ride should be at Autopolis in Japan on 18th and 19th November.
Q: Yoda-san has spoken of an extensive testing programme for you, how do you feel about this?
CV: I'm very happy and excited about this. There are so many limits on testing in MotoGP now that sometimes you have to wait so long you feel that you can forget what riding a motorcycle is! The provisional test schedule has around six or seven tests on it, so I am looking forward to being able to ride so often. I love racing and riding and that was another attraction about coming back to race in WSB.
Q: Do you think your recent MotoGP experience will help you make a quicker transition to a modern-day Superbike, because of electronics, etc?
CV: Yes, very much so, and I think that Kawasaki understood that my experience with electronics and so on would be a help in the development of the bike.
Q: How do you feel about going back to do two races per meeting and will it affect your training regime?
CV: I think I will change my training a bit to allow for two races per day. But the main thing is that I love racing, so to have two races per day means that I can have more fun!
Q: Which racetracks, that are not shared with MotoGP, are you most eager to get back to?
CV: I really missed racing at Imola, and Monza is another special, unique circuit. I would love to race at Kyalami again, even though I haven't been there for quite some time. There will be some completely new circuits for me in 2010 as well, Miller, Salt Lake City and Portimao, but I am looking forward to racing on all of them.
Q: What is a realistic goal for you in 2010?
CV: It is really hard to say until I actually get a chance to ride the bike, but as a racer my first goal is always to try and win races. I think we should start out with the aim of finishing inside the top five at every race and then see where we can go from there.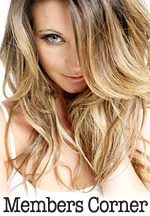 Hot Bikes, Sexy Kittens
Your Exclusive Grid Pass
also includes....
---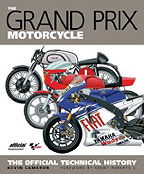 Kevin Cameron's
New Books
by America's Favorite
Motorcycle Technical Guru
---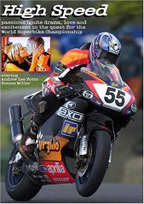 High Speed - the Movie
The best motorcyce racing movie ever made! Filmed on location at World Superbike, this an exciting romantic drama staring beautiful actress Sienna Miller.


Erotica Archives
FREE New Model
Galley Updated Daily
Warning Contains Nudity
---
Plaza Cycle Masters of the Mountains Season Finale This Weekendat Miller Motorsports Park
TOOELE VALLEY, UTAH (September 30, 2009) — The motorcycle road racing season at Miller Motorsports Park will come to an end this weekend, October 3-4, as the Plaza Cycle Masters of the Mountains Series conducts its season finale.
The Plaza Cycle Masters of the Mountains series is a seven-race motorcycle road racing championship developed by Miller Motorsports Park, administered by the Utah Sportbike Association (USBA) and sanctioned by the American Motorcyclist Association (AMA) to encourage and develop fun and competitive road racing at the club and regional levels.
This weekend is the final round of this year's seven-race Plaza Cycle Masters of the Mountains series. Riders will be competing on the 4.5-mile Full Course in 19 different classes for contingency money (provided by sponsors for using their products), trophies and points toward the series championship.
Approximately half of the 19 class championships are still up for grabs going into the final weekend, so the racing will be intense. The schedule on Saturday calls for practice sessions through the early afternoon, with a 90-minute endurance race starting at 3:40 p.m. On Sunday, morning practice will be followed by feature races starting at 10:00 a.m.
Fans who wish to come out to drive Super Go-Karts at the Miller Karting Complex will be able to do so all weekend.
Tickets for the weekend are priced at $6 per day for adults, and kids 12 and under are free.
For more information on the Utah Sport Bike Association, visit their website at www.UtahSBA.com. For information regarding Miller Motorsports Park or to purchase tickets, call 435-277-RACE (7223) or visit the track's website at .MillerMotorsportsPark.com.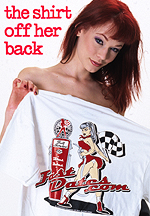 Order the Official
FastDates.com &
LA Calendar Bike Show
T-Shirts!