Order Now! New FastDates.com Calendar Christmas & Greeting Cards
Give your sportbike friends the best Christmas ever! Send them the new FastDates.com Holiday Card to help spread some cheer! Featured on the card our Santa's Kitten Helpers Sabella and Rachel who are featured in the new 2010 Fast Dates World Superbike Calendar. Talk about our Kittens being naughty and nice, Christmas couldn't get any better than this! Order Now!
Greeting Cards are available in the FastDates.com CafePress Store.
---
The Sport Edition "S" Verison with Carbon Fibre and Ohlins Suspension, 150 hp and just 450 pounds wet, anti-lock brakes, traction control and electronic ride height. Awesome!
Click any picture to go BIG

New Ducati MULTISTRADA 1200
Ducati Intoduces at EICMA the most Advanced,
Powerful, Lightweight Sport Touring Bike Ever
67th edition of the International Motorcycle Exhibition, Milan, Italy, Nove 10-15th, 2009 - As is tradition prior to the opening of the EICMA show, Ducati has officially revealed the innovations of its 2010 product range.
Dream bikes, the fruit of Italian ingenuity and creativity, and destined to become new points of reference on the international market, are ready to take the spotlight at EICMA 2009, the 67th edition of the International Motorcycle Exhibition, taking place at the Fiera Internazionale di Milano in Rho, from 10 - 15 November.
Before the unveiling of the 2010 line-up, the new Ducati Corse logo was presented to the international press, an evolution of the historic brand in the form of a new graphic, following on from the launch of the new Ducati logo at last year's EICMA show.
A press conference, eagerly anticipated and rich in content, took place immediately prior to the official opening of the trade show. Gabriele Del Torchio, President of Ducati Motor Holding, met with representatives of the international media to present the company's recent sporting and commercial results, confirming the Italian manufacturer's strength and performance, despite the difficulties that the sector is currently experiencing.
"In 2009 Ducati has faced a year of important challenges but also one of important opportunities," stated Gabriele Del Torchio, President of Ducati, during the conference. "The challenges arrive from a market that has entered a significant worldwide slump and where the segment in which we operate could have dropped by 35% by the end of this year. In this scenario Ducati knew how best to react, so much so that our shares have continuously grown and in 2009 we will register a record share of 7.2% on a worldwide level. This result was achieved by sticking strictly to the objectives we had set ourselves, in relation to the company's three fundamental pillars. Firstly, product, with the 2010 innovations the clearest demonstration of how we have followed an intelligent plan for continuous renewal. Then the distribution network, constantly renewed and reinforced to improve and expand the service. Thanks also to the recent opening of stores in Shanghai, Mexico City and in Vietnam, Ducati today distributes in 80 countries of the world. Last but not least, the brand. We continue to work on the recognition of our brand name, and above all, on the role that Ducati has as an ambassador of Italian style across the world, a factor that is of fundamental value to us."
Claudio Domenicali, General Director of Ducati Motor Holding, then presented the many new bikes lining-up in Ducati's 2010 Model Year. - "We are present at EICMA with a series of important innovations, in accordance with our strategic industrial plan," declared Claudio Domenicali, Ducati's General Director, while presenting the 2010 Model Year. "The new Multistrada 1200 provides Ducati with an important opportunity to penetrate what is, for us, a completely new market segment, with a totally innovative concept, in terms of performance, usability and technological content. Four bikes in one, with four different riding modes, traction control and electronic suspension but, most importantly, a true Ducati, in its style, design and advanced technology, derived directly from Ducati's racing experience on tracks across the world. The Hypermotard 796 e 1100 evo, the new "Corse" liveries for the 1198 S and 1198 R, as well as countless technical and style updates, complete the 2010 line-up of which we are so proud."
All New Multistrada 1200 - THE BEGINNING
'A new biking concept'. That was the brief given to the Ducati designers when they started work on the original Multistrada. It arrived on the market in spring of 2003 and created a new and exciting segment, typical of the Bologna manufacturer. A new vision which combined sports performance with trail-blazing capabilities while providing an extremely comfortable ride and unrivalled versatility.
Initially produced with the air-cooled 1000 DS engine, which was later upgraded to 1100cc in 2006, the Multistrada immediately made a name for itself with its bold personality. Thanks to an impressive technical specification it soon became synonymous with pure riding pleasure, being equally at ease on mountain roads and motorways, ideal for long distances while agile and manageable in town.
Now, Ducati have taken the concept further, with a design that satisfies all the demands of a motorcyclist combined into one bike: a Multistrada with the emphasis on Multi, a sportbike which is powerful and fun but also easy to ride and whose first priority is safety and comfort.
The new Multistrada 1200 has arrived.
Ducati wanted to produce a motorcycle to tackle any kind of journey and road surface, a motorcycle that used technology derived from the Bologna-made race bikes in MotoGP and World Superbike. A bike without limits, which could transform itself to suit the rider's needs and not the other way around. A motorcycle that is four bikes in one.
From a supersport to a tourer for long journeys with a passenger and luggage, to an everyday bike which could breeze through the daily commute and also tackle off-road routes with the agility of an enduro. The goal was a versatile bike able to achieve impressive levels of performance at all times and in all places. A bike that didn't exist until now!
Ducati have once again pushed the limits of motorcycle design by adding Italian innovation to the elegance, style and technology which characterises the motorcycles that come out of its Bologna factory. All it needed was a heart, the perfect engine to realise the potential of this new design. The obvious starting point was the World Championship-winning engine, the Testastretta, used on the Superbike 1198 and work started to create the perfect power characteristics for the Multistrada 1200. Engineers in Bologna have succeeded in harnessing the immense power of this engine, making it smooth and adaptable to suit to any occasion. They have created the new Testastretta 11° engine, a significant step forward in balancing performance with usability.

The Touring Edition "S" Verison with Ohlins Suspension, 150 hp and just 450 pounds wet, anti-lock brakes, traction control and electronic ride height. Awesome! Click to go BIG

MULTISTRADA 1200: FOUR-BIKES-IN-ONE!
Four different motorcycles, available at the touch of a button, change the fundamental characteristics of the new Multistrada 1200. Power and torque delivery, suspension settings, and traction control can be changed – even while riding – to enable the motorcycle to adapt to the needs of the rider and not the other way around. With the Multistrada 1200, Ducati introduce the concept of four-bikes-in-one with four Riding Modes: Sport, Touring, Urban and Enduro.
The Sport Riding Mode provides the rider with an adrenalin-fuelled ride, where 150hp and incredible torque delivery are combined with a sports-oriented suspension set-up. To impart precise and focussed handling like a sportbike, it also slightly reduces Ducati Traction Control intervention to level 3 for expert riders whose 'comfort zone' is closer to the limit.
The Touring Riding Mode is still programmed to produce 150hp; however, the power characteristic is designed in a touring configuration with much smoother torque delivery, but ready to respond when needed. Safety is enhanced with the most advanced ABS technology and with the Ducati Traction Control system set to level 5 (intermediate intervention), specifically intended for a stable and relaxing ride. The suspension set-up is ideal for touring, ensuring maximum comfort for both the rider and passenger.
Navigating through the urban jungle requires an even more manageable motorcycle that can be used 365 days a year, whether travelling to work or grabbing a coffee in town. Selecting the Urban Riding Modeinstantly changes the power to 100hp, and the suspension to the perfect setting for tackling the maze of city streets full of speed bumps and drain covers. The traction control level is set to 7, providing high system intervention so the rider can enjoy enhanced safety even in the most chaotic of stop-start traffic.
Should the journey aboard the Multistrada 1200 leave the beaten track, it has the capability to take off-road routes in its stride. Agile and lightweight and with high, wide handlebars, serrated footrests and specially designed tyres, the Multistrada also features an Enduro Riding Modewhich instantly transforms the bike with a smooth 100hp engine, higher suspension, and the option to disable the ABS. Traction control is reduced to the minimum of level 1 for almost no intervention.
The four-bikes-in-one concept uses three technologies which interact to instantly change the chassis set-up and character of the Multistrada 1200. Fitted as standard equipment on all versions, the electronic ride-by-wire system administers three different engine mappings to change the character of the engine, while Ducati Traction Control (DTC) uses eight levels of system interaction to enhance control. For the 'S' version, Ducati Electronic Suspension (DES) instantly configures the suspension set-up to suit 'rider only', 'rider with luggage', 'rider and passenger' or 'rider and passenger with luggage'.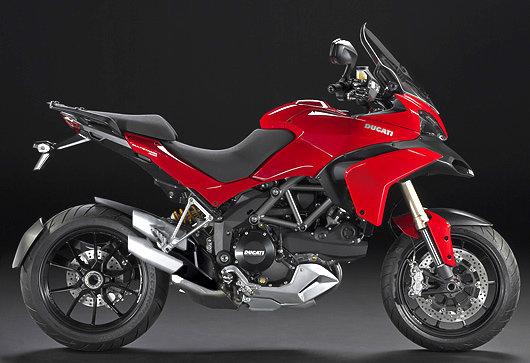 Multistrada 1200 Standard Version with ABS.

Multia Strada 1200 Available in 3 Versions:
Standard Version w/ ABS
"S" Version w/ ABS and Ohlins Suspension in ...
• Sport Edition - Carbon Fibre Panels and Fenders
• Touring Edition - Side Bags, Heated Grips, Centerstand
Colors
The new Multistrada 1200 will be available in the two color schemes: Red or Arctic White for the standard version, while the 'S' version will be available in Red, Arctic White or Diamond Black
RIDE-BY-WIRE
The ride-by-wire system is an electronic interface between the throttle grip and the engine which decides the ideal power delivery of the engine depending on the Riding Mode selected and the rider's throttle input. The throttle grip no longer uses a throttle cable, but instead delivers a signal to the control unit, which in turn operates the throttle body butterflies.
The ride-by-wire system enables three different engine mappings to adjust the total power output and the way in which it is delivered. The three maps offer 150hp with a sports-type delivery, 150hp with a progressive delivery and 100hp also with progressive delivery.
DUCATI TRACTION CONTROL (DTC)
The racing-derived DTC is a highly intelligent system which acts as a filter between the rider's right hand and the rear tyre. Within milliseconds, DTC is able to detect and then control rear wheel-spin, considerable increasing the bike's safety and performance. The system offers eight 'levels of sensitivity', each programmed with a level of rear wheel-spin tolerance in line with progressive levels of riding skills classified from one to eight. Level one is programmed to offer the least amount of interaction while level eight uses the most amount of interaction. DTC is an integral part of the pre-programmed Riding Modes on the Multistrada 1200; however, its setting can be customised by the user.
ÖHLINS SUSPENSION WITH DUCATI ELECTRONIC SUSPENSION (DES)
The 'S' versions of the Multistrada 1200 are equipped with the latest generation 48mm Öhlins suspension featuring the innovative Ducati Electronic Suspension (DES). The brand new fork technology enables spring pre-load and rebound and compression damping adjustments electronically controlled via the instrument panel. The Öhlins rear monoshock is also adjusted electronically in spring pre-load and rebound and compression damping.
The electronic suspension adjustment can either be made by using the pre-set riding modes, which have been developed by Ducati test riders, or in independent mode, which allows riders to use their own personal settings. Adjustments made via the instrumentation send a signal that initiates electronic actuators mounted on the suspension units.
New TESTASTRETTA 11- Degree Engine:
Power and control, the ideal travelling companion
The starting point for the complex and innovative Multistrada 1200 project was the engine.
As a prestigious model the motorcycle had to be powered by the most advanced, evolved twin-cylinder engine to come out of the Ducati factory. It had to be the Testastretta Evoluzione used on the world-beating 1198.
The challenge, however, was to produce an engine that would be enjoyable to use in all conditions and able to adapt to the rider's character and not the other way around. Making the best ever L-Twin performance engine smoother and more user-friendly was indeed a challenge, but Ducati's innovative designers and engineers met the challenge by creating the revolutionary Testastretta 11° engine.
WHY 11°?
For a motorcycle intended for touring, the smoothness and user-friendliness of the engine is key to achieving an effortless and comfortable ride. The main engine characteristic that enabled this configuration was the valve overlap angle.
The overlap angle is defined as the interval of crankshaft rotation, measured in degrees, during which both the intake and exhaust valves are open at the same time. This overlap occurs between the end of the exhaust stroke and the start of the intake stroke. High performance engines, which are subject to compromising smoothness for extreme power delivery, use high values of this parameter in order to benefit from the pressure waves to improve engine performance by maximising volumetric efficiency.
On the new Testastretta 11° engine, this angle has been reduced from 41°, used in the Testastretta Evoluzione engine which powers the 1198, to just 11°. As a result, the fresh inlet charge flow is less compromised by the exiting exhaust gases, resulting in a much smoother combustion in addition to improved fuel economy and lower exhaust emissions. Unburnt hydrocarbon emissions (pre-catalyser) are reduced by up to 65% and specific fuel consumption (and consequent CO2 emissions) by up to 15% (Euro3).
With its 150hp and 12.1kgm (87.5lb-ft) of torque, the new Testastretta 11° sets a new standard for Ducati twin-cylinder engines. Tests on fluid dynamics through the ports and in the combustion chamber have resulted in a modified power delivery profile and specifically the torque. New intake and exhaust ports combined with a radical adjustment of the cam timing and slight reduction of the compression ratio have enabled Ducati to achieve a favourable torque curve at low rpm, which remains strong through a wide range. This particular characteristic considerably enhances the Multistrada 1200's ridability.
The gearbox and final drive ratios have also been optimised to enable the use of a higher-ratio 6th gear. This solution not only enables reduced fuel consumption, but also achieves increased riding comfort by reducing vibration. To give a practical example, if the 1198 reaches its top speed in 6th gear, the Multistrada 1200 is able to reach it in 5th gear and maintain it effortlessly in 6th.
The Multistrada 1200 features an oil bath clutch with 'slipper' function and super-light feel at the lever. Its design uses a progressive self-servo mechanism that presses the plates together when under drive from the engine, enabling the reduction of the clutch spring rates. This results in a much lighter clutch lever at the handlebar, ideal in stop-start traffic or long journeys. When the drive force is reversed, the same mechanism reduces the pressure on the clutch plates, enabling them to provide a race-like 'slipper' action, which reduces the destabilizing effect of the rear-end under aggressive down-shifting and provides a much smoother feeling when closing the throttle or down-shifting under normal riding conditions.
189kg / 416 pounds Dry Weight Sets a New Benchmark
Constantly reducing weight is part of the design brief for all Ducati models. Less weight enables maximum performances both in terms of dynamic behaviour and safety. A lighter motorcycle will brake in a shorter distance, accelerate faster and be easier to steer. Every single component of the Multistrada 1200, therefore, has been designed to achieve weight reduction without compromising its load-bearing capacity. With a dry weight of just 189kg (417lb) the Multistrada 1200 is lighter than any other road enduro, touring or sport touring bike currently available. The light weight combined with an excellent chassis set-up ensures exceptional handling, a key factor for sports, touring, urban or enduro riding.
This weight saving is the result of applying new technologies to Ducati's design and engineering of all major components. Crankcases are now cast using Vacural® technology and frame components use welded Trellis tubes, cast alloy elements and hi-tech polymers. Further savings have also been made with the single-sided swingarm in aluminium and the fuel tank has been developed using blow moulding technology in pursuit of the best compromise between capacity and weight.
Furthermore, the layout of the exhaust system, which is simple and minimalistic, uses two primary manifolds flowing directly into the triple chamber single silencer. Apart from carrying out the 2-1-2 compensator function, the silencer also contains the catalyser and sound-absorbent materials. The two compact and lightweight aluminium alloy end pipes depart in a low, lateral configuration to keep the overall weight to a minimum.
ERGONOMICS AND COMFORT
The Multistrada 1200 has undergone an extensive ergonomic study using both CAD and repeated prototype testing, in order to guarantee a high level of comfort with a fully loaded bike for long-range touring.
The 'ergonomics triangle' of handlebar, seat and footpegs has been designed for both the rider and passenger, in order to optimise comfort while providing a commanding and upright riding position. The Multistrada 1200 feels spacious and seats two people in complete comfort, even with the top case and panniers in place. Underlining its multi-tasking intention, ergonomic attention was even applied when designing the riding position while standing on the footpegs, off-road style.
The wide, tapered steel handlebars have been designed for maximum comfort and ensure a commanding riding position enhanced by a generous steering lock of 76° (38° left and right). In addition, the handlebars have been mounted on anti-vibration isolators, specially designed to balance riding comfort with precise road 'feel'.
The Multistrada 1200 seat immediately transmits a sense of comfort. Constructed in two separate sections for the rider and passenger, they were designed with particular focus on form and cushion density to ensure maximum comfort during long journeys. A confidence-inspiring passenger grab-handle offers a secure and comfortable grip.
The footpeg position represents part of the optimum 'ergonomics triangle' for both the rider and passenger with added consideration to ground clearance during maximum lean angle and position of pannier luggage. The footpegs have rubber inserts that insulate vibration, removable to expose a motocross-style serrated edge that provides enhanced boot grip when riding off-road.
The Multistrada 1200's rear view mirrors have both vertical and horizontal adjustment and increased surface area to provide the most efficient visibility.
Two handy onboard stowage areas are built into the motorcycle, one suitable for mobile phones or toll road tickets situated in the right cockpit side panel and a larger 3 litre area situated under the passenger seat.
IDEAL FOR LONGER JOURNEYS
The Multistrada 1200's screen is designed with 60mm of vertical adjustment to ensure efficient wind protection for all rider heights and effortless high-speed riding over long distances.
The fuel tank has been developed using a new moulding technology which enables a favourable balance between capacity and weight. Subject to riding style, the 20 litre (5.3 gallon US) capacity provides more than 300km (186 miles) of riding pleasure between fuel stops.
Two 12V power outlets situated on either side of the area below the rider's seat can be used to power up to 3A (fused) accessories such as thermal apparel, intercoms or mobile phone chargers.
A special connection point for powering the GARMIN satellite navigator (optional feature) is situated near the instrumentation.
DESIGN: "Character" of the Multistrada 1200
EXHAUST: style and sound
For Ducati, design is not just creating an attractive look. It is about knowing how best to combine exciting appearance with intelligent function and outstanding performance. The Multistrada 1200's exhaust tail pipes are a feature that perfectly demonstrates this concept.
Their innovative design is well integrated with the motorcycle's overall shape and positioned so as to improve overall weight distribution. The tailpipes are short so they do not impinge on the space needed for the large panniers. The internal structure of the silencer is designed to achieve the characteristic Ducati sound without compromising compliance with sound and hydrocarbon emission standards (Euro3).
The frontal air intakes, which are carbon fibre on the 'S' Sport version, are not just a characteristic design aesthetic, but carry out the important function of acting as air flow conveyors, one to the oil coolers and the other to the airbox to feed the engine.
The single-sided rear swingarm is also a good example of Ducati's blend of design and functional engineering. It is made using a single piece casting, with fabricated and welded sections creating a strong, hollow and lightweight component that contributes considerably to the Multistrada's sure-footed handling.
The headlight is a characteristic feature of the face of the Multistrada 1200; its symmetrical layout uses four halogen lamps, two for low and two for high beam to provide excellent illumination. In addition, the front and rear side lights use LEDs, and feature a special shape of intense white light guidance, which both improves road illumination and makes the motorcycle more visible to other road users.
CHASSIS SET-UP: frame, brakes and suspension
All components used on the Multistrada 1200 are of the highest quality both in terms of design and build, and technical specification. Their selection and subsequent assembly is the result of a design brief based on uncompromised performance.
Chassis geometry, such as wheelbase, swingarm length, and rake, trail and offset is the result of a quest for the best balance of stability at high speeds and dynamic agility. The chassis is designed to achieve lean angles of up to 45° and the combination of reduced weight and generous steering lock of 76° (38° left and right) makes tight manoeuvres at low speeds very easy to manage.
FRAME
The Ducati signature Trellis frame uses large diameter, light gauge tubing with two central cast aluminium sections and a Trellis rear subframe. The frame has 19% more torsional rigidity than the Multistrada 1100.
The high pressure, die casted, magnesium front subframe reduces the high, frontal weight and contributes to chassis feel and control. Even if the front subframe is hidden below the fairing, it is precious and beautiful designed: why? Because we want our bikes to be beautiful inside as they are outside.
TYRES
Pirelli worked alongside Ducati as its technical partner throughout the project, developing the new Pirelli Scorpion Trail tyres specifically for the Multistrada 1200. They represent the first dual compound tyre for on/off road use with the central section of the tyre a harder compound than the outer sections. Combined with a special tread design and carcass structure, their 190/55 section delivers racing performance on the road in terms of grip and lean angles, while ensuring high mileage for touring and good off-road performance. The new generation tyres are purposely designed for the four-bikes-in-one concept.
BRAKING SYSTEM
The front brakes use twin radially mounted Brembo four piston, two pad callipers actuated by a master cylinder with an adjustable lever. The front is fitted with 320mm discs, while a single 245mm disc on the rear is gripped by a single Brembo calliper. Typical of all Ducatis, these components ensure high performance braking and set the standard in this segment. The Multistrada 1200 is also equipped with a Bosch-Brembo ABS system, optional for the standard version and fitted as original equipment on the 'S' version. It delivers outstanding braking performance in all conditions and provides a major contribution towards performance safety. An option to disable the ABS is available via the instrumentation, but is automatically reactivated at the next ignition-on.
SUSPENSION
The standard version Multistrada 1200 uses 50mm Marzocchi front forks, featuring a special forged fork bottom and full adjustability in spring pre-load, rebound and compression damping. The rear is controlled by a Sachs monoshock adjustable in spring pre-load, and rebound and compression damping. Both front and rear have 170mm of travel, the extra-long movement providing excellent comfort even when fully loaded and even if the rider decides to leave the asphalt for an off-road route. The 'S' version features the Ducati Electronic Suspension (DES) system, developed in conjunction with Öhlins.
TECHNOLOGY
HANDS FREE
The Multistrada 1200 ignition is not actuated with a normal key. Instead, an electronic key in the rider's pocket communicates with the Multistrada within a distance of approximately 2 metres, recognising the dedicated key code and automatically enabling the ignition. Pressing the key-on switch then activates the motorcycle's electrics and the engine can then be started.
The electronic key, which consists internally of a circuit with two radio systems, externally doubles as a mechanical flip-key, required to open the seat and fuel tank cap. When parking the motorcycle an electric steering lock, which is actuated by pressing a button, is automatically disabled upon the next ignition-on.
ON-BOARD COMPUTER
The on-board computer system is made up of a large, high visibility LCD with the main data and a dot-matrix circular LCD which visualises various functions according to whether the bike is stationary or moving.
The main LCD displays speed, rpm, gear, total mileage, trip1/trip2, tyre pressures (as standard on the 'S' version Touring package), engine coolant temperature, fuel level and time.
When the motorcycle is in motion, the dot-matrix LCD displays the selected riding mode, remaining fuel/distance, current fuel consumption, average fuel consumption, average speed, air temperature, trip time, and 'freezing conditions' alarm. When stationary, it enters a setting menu from where adjustments to the various functions can be made.
The Sport, Touring, Urban or Enduro Riding Mode can be changed while either stationary or in motion, as well as the load settings for 'rider only', 'rider with luggage', 'rider and passenger' or 'rider and passenger with luggage'.

Different Multistrada 1200 Versions
'S' VERSION
The main features of the 'S' version consist of the ABS system and the innovative Ducati Electronic Suspension (DES) system, developed specifically for the Multistrada 1200 by Öhlins in partnership with the Ducati engineers. The 'S' version is available in the two equipment options of Sport Edition and Touring Edition.
SPORT EDITION
The Sport Edition is enhanced with special carbon fibre components which further accentuate the distinctive character of the Multistrada 1200. They consist of front air intakes, cam belt covers, rear hugger and lateral air extractors.
TOURING EDITION
The Touring Edition focuses on comfort and convenience. A centre stand not only provides parking practicality, but is also essential in the event of tyre maintenance during a long distance journey. Easily connected heated grips are controlled via the instrument panel to three settings and are a must for any tour where adverse weather conditions threaten rider comfort.
Stylish luggage panniers, designed together with the bike, offer a load capacity of 57 litres (or 77 litres with large lid versions) and use a fast and secure attachment system that blends perfectly when the panniers are removed.
Tailor-made Accessories
With its wide range of potential uses and benchmark performance, Ducati decided to manage the development of some key Multistrada 1200 accessories in cooperation with both the product development and the design departments. This integration right from the start of the project has optimised both style and performance.
Accessories such as the Garmin GPS system, a lower seat, panniers with capacity-increasing lids, a matching top case, an anti-theft alarm, electric filler cap, carbon fibre spray guards and front mudguard and a tyre pressure monitoring system.
The current collection of accessories is in addition to those already included on the Sport and Touring Edition, which are also available individually. They include carbon fibre air intakes, cam belt covers, rear hugger and lateral air extractors, panniers, heated grips and centre stand.
Garmin GPS
The synergy between Ducati's experience in the world of motorcycling and that of Garmin, the leading producer of satellite navigation systems, has led to the creation of a navigation system which offers advanced performance and perfect integration with the Multistrada 1200. Its various customisation options include the addresses of the entire official Ducati dealer network in addition to the main MotoGP and World Superbike circuits, which are pre-loaded into the system. The Ducati navigation system has an anti-glare touch screen, 18 bit LCD display, a lithium battery which remains charged for up to 8 hours, and a microSD expandable memory. It includes a mounting kit and dedicated plug-and-play cables.
Low seat
The lowered seat reduces height by 25mm and provides sure-footed confidence when fully loaded.
Top case
With 48 litres of capacity, the top case is able to hold two full-face helmets. Combined with the side panniers it provides the ideal way to pack for long journeys, or when used on its own, ideal for the daily commute. It comes with a soft cushion to provide passenger comfort with a backrest and an integrated fixing system that makes it easy to attach. When removed, its support plate acts as a practical luggage rack.
Anti-theft alarm
Ducati has developed an integrated anti-theft system, including movement, anti-tamper and lifting sensors, as well as a sound alarm to act as a further deterrent.
Electric filler cap
Thanks to the hands-free system, the Multistrada 1200 can be started without the key leaving the rider's pocket. With the electric filler cap there is also no need to use the flip-key or remove gloves as it is opened simply by raising a tab and closed by pressing it down. At every power-down, the hands-free system allows 60 seconds for the electric filler cap to be opened.
Carbon fibre spray guards
From a protective part to a designer accessory – the carbon fibre spray guards on the rear wheel not only carry out their traditional function but also make the bike lighter and add enduro style details.
Carbon fibre front mudguard
The carbon fibre front mudguard with its criss-cross pattern enhances the aggressive beauty of the front end.
Tyre pressure monitoring system
As well as the ABS, DTC and ride-by-wire, Ducati offers an additional safety tool. The system is made up of two sensors inserted inside the special tyre valves which communicate via the radio system inside the hands-free electronic key. This real time communication displays temperature and pressure information on the instrument panel and signals any problems.
New Ducati Special Editions also Introduced for 2010
2010 Special Editions celebrate the historic Ducati Corse logo change and two world titles in Superbike and Superstock. The 1198 S Corse Special Edition and 1198 R Corse Special Edition, both equipped with factory team-style aluminium fuel tanks, Ducati Traction Control and a special celebratory Ducati Corse livery, now complement the lightweight and agile 848 now in Dark colour scheme, the awesomely powerful 1198, and the high-spec 1198 S to complete the 2010 Superbike model line-up.
There are more exciting new products in the Ducati Hypermotard range that now becomes a fully-fledged family of bikes in 2010. No longer just one, but three versions, designed to suit different needs, but each with the same specific objective: to provide excitement and fun. So here is the new, agile Hypermotard 796, which joins the new and even more powerful Hypermotard 1100EVO as well as the extreme version, the as yet unseen Hypermotard 1100 EVO SP.
The new Hypermoto 1100 Evo SP gets everything in the Ducati Performance Accessories Catalog thrown at it like the Race Exhaust, Competiton Saddle, Slipper Clutch and Foot Peg Assembly and then some, like the wire spoke wheels to repalce the already lightweight forged magnesium wheels found on the S model. Click to go BIG.
Hot on the heels of its early model year 2010 launch in October, the lightweight 796 is now joined by an evolution of the 1100 model that rolls out at an incredible 7kg (15.5lb) lighter and 5hp more powerful than the original. And if further weight reduction and more punch wasn't already enough on a bike that was built to thrill, the Hypermotard 1100EVO SP pushes the limits even further with a model intended to perform on the track as well as the street.
The exciting introduction to the Monster family for 2010 are the ABS equipped versions of the 696 and 1100 (basic and S), the first time that Ducati has ever equipped the Monster family with a safety-enhancing anti-lock braking system. Other 2010 introductions to the Monster family include new exhaust guards, which feature a longer shape and provide improved heat protection. Brand new crankcases for the 696, which are an impressive 1.2kg (2.6lb) lighter and, furthermore, the user-friendliness of the controls has been improved with 4-point adjustable clutch and brake levers to suit all hand sizes.
In addition, Ducati presents many new accessories, special components and a new collection of Ducati clothing.
---
Pedrosa celebrates his 2nd victory of the season at Valencia.
2009 MotoGP Championship, Valencia, Italy, Round 17 of 17
Pedrosa and Honda Win MotoGP 2009 Finale at Valencia
Aoyama and Honda Win the Last 250 GP Ever
Valencia, November 6-8 , 2009 - Honda enjoyed a great 2009 season finale at Valencia today with Dani Pedrosa (Repsol Honda) winning the MotoGP race in dominant style and Hiroshi Aoyama (Scot Honda) securing the last-ever 250 World Championship. It was a fitting climax to the season that marked Honda's 50th anniversary of Grand Prix racing. Complete Covereage HERE
---
Janna and Jayme get ready in makeup with a few beers for our TV shoot !
Jim Gianatsis shoots with Jayme Langford, Janna Jordan
and Taylor Taylor for new HD TV series "Doheny Models"
November 2009 - This summer I was excited to shoot with our sexy little Calendar Kitten Jayme Langford who is featured in the 2010 Fast Dates calendars Garage Girls and Iron and Lace for a new upcoming program series on the HD TV network. Produced by Robert Bennett who already produces "Bikini Destinations" and "Get Out" for the HD channel, this new show is called "Doheny Models" and is hosted by model Tyler Taylor. The show's concept is for Tyler to follow and join professional models on location for sexy photo shoots. Continued in Calendar Girl News
---
Tardozzi explains the reasons for his exit from Ducati
Tuesday, 10 November 2009 -The shocking news of the resignation of Davide Tardozzi from the head of Ducati's WSB programme has now been explained by the man himself, who simply appears to need a new challenge to keep himself going forward. "Sometimes there are some moments when you are looking for something else in your life and something else in your career, whatever," said Tardozzi. "I am just looking forward to having something else. I would like to have the experience of something else but nothing so far. I am waiting to see if someone will call me."
Tardozzi is fully aware that his decision brings to him no guarantees about his future, but hopes him reputation and experience will prove valuable to others who may need his assistance to move onto the next level. "It is a kind of bet with yourself when you do something like that. And it is a way to be honest with the people who always have paid you, Ducati. When you do not feel any more to have the right spirit and feeling, I feel you have to leave. I do not want to be there just to hold a chair and earn a salary."
Davide is keen to say thank you to the people who understood his position and allowed him to leave before his contract has expired. "I have to say thank you to Claudio Domenicali and Filippo Preziosi who let me to go away although I had a two-year contract with them. They understood what the position was and realised that it was done for human reasons, not professional reasons."
---
Moto Guzzi's Terblanche V12 Concept Bikes Unveiled at EICMA
Milan, Italy, Nov 10th - Moto Guzzi unveiled three V12 concepts at the EICMA Show this week. Miguel Galluzzi and Pierre Terblanche - two of the most brilliant motorcycle designers of all time - teamed up to present us with their styling exercises centred around the very essence of the Moto Guzzi brand - its legendary in-line twin-cylinder engine. The V12 prototypes have been developed around the 1,200 cc 4-valve 90-degree V-twin from Mandello, so much so that they were even named after it.
This is Moto Guzzi's tribute to the one engine that turned the "Italian eagle" brand into a myth of motorcycling and to its unique character. It is a statement of Moto Guzzi's commitment to keep developing and improving its flagship engine for the years to come.
Pierre Terblanche's prototypes stand out for the minimalist design of the aluminium casting frame embracing that true masterpiece of mechanics. The frame compact dimensions make for a simple, neat layout. Tank, saddle and tail are integrated into a monocoque structure, an unconventional example of the fine art of design combining technology, style and practicality.
The V12 models are true to the Moto Guzzi tradition and its commitment to innovation that goes back nearly 9 decades. Moto Guzzi is back to the quintessential Italian bike (so much so that all labels and indications are in Italian), a statement of style combined with technology. Rather than on performance for performance's sake, the focus is on showcasing the mechanics, on essential design, on the pleasure of owning a unique motorcycle and - of course - on riding fun, thanks to its eager engine and amazing chassis. Our two favorites incude the the:
MOTO GUZZI V12 LM: (Above in Red) This is the Italian sports bike reinvented, true to the legacy of the legend of Le Mans it is named after. This bike is for those who want an exclusive motorcycle to ogle and to own for the utmost riding pleasure. The bike provides excellent performance under all riding conditions and easy rideability for all to enjoy. Like the other two versions, the V12 LM combines luxury details (height adjustment for top fairing and handlebar) with innovative, yet well-proven components.


MOTO GUZZI V12 STRADA: (Above in Silver) that is a purist's motard, taking cues from classic enduro design and contemporary MX simplicity while keeping the focus on the mechanical details. Two unique stylings of old-made-new are the flat-faced, numberplate-style LED headlamp and the MX fuel cap with breather hose. The machine also fatures a hollowed sweeping tail. Terblanche gives a highly sculptural form that looks like it came straight off a starship. Not only did he avoid being completely cheesy, he made it amazing. Moto Guzzi's press statement calls the V12 Strada a commuter, great for two-up riding. We're not fooled. This is a hoon machine built for the oncoming Apocalypse if ever we saw one. Press statement after the jump.
The Strada is the essential bike and the most versatile model in the V12 range. Perfect for everyday commuting, comfortable for two-up riding, with perfect naked ergonomics. The touring-style handlebar is matched by the generously sized tail fairing capable of accommodating a comfortable passenger saddle. The V12 Strada sports a range of technical solutions and aesthetic details built around the Moto Guzzi twin-cylinder engine, that would have been unthinkable with a conventional engine layout. The passenger footpegs are connected to the swingarm through a linkage system and look as if they were floating in air, enhancing that sleek, uncluttered look that is at the core of the styling concept.
---
More Troy Bayliss Replica
Suomy Helmets Released
The Suomy Troy Bayliss Replica Helmet is the same helmet Troy wore when he clinched his 3rd World Superbike Championship at Portimao in 2008, his last ever race before retiring. It features pictures of Troy and the three Ducati Superbikes he won his titles on, the 1098, 999 and 996 bikes on both sides and the rear. Earlier this year Suomy released the 1st edition 1098 helmet with 1098 numbered examples that sold out immediately. They have now released the 999 Edition with 999 number examples with similar graphics, but now on a light silver background instead of the white of the 1098 Edition.
Our FastDates.com Calendar distributor Van Leuween imports these helmet which you probably will not find at any Ducati dealer. The suggested retail is $549.95. The available size range is XS thru XXL. We got the 1st Edition 1098 and love it, being a very high quality lightweight carbon fibre race helmet similar in quality and fit to an Arai RX7. The 2nd Edition is almost sold out as well, but we are guessing a final 3rd, 996 Edition will also be produced. Van Leeuwen Distributing, phone 800-333-1239 and 818-896-2200. www.vleonline.com
---
Calendar Kitten Joanna does MAXIM and Playboy again, stars on TV's Dancing with the Stars
November 1st - FastDates.com Calendar Kitten Joanna Krupa seems to be appearing everywhere this month.She is currently the top celebrity contestant on this fall TV season's "Dancing with the Stars", recording top scores each week with her professional dancing partner. Look for Joanna to pull off the season's win.

We also caught Joanna on "Chelsea Lately"on E! TV hosted by Chelsea Handler where she talked with the sexy female comedian and they both revealed they are both be on alternate covers of the December 2009 issue of Playboy Magazine. Chelsea was also on the Jay Leno Show that evening where Jay revealed her Playboy cover. Chelsea has a humorous semi nude photo feature inside the issue, while our beautiful Calendar Kitten Joanna has a much more revealing
8-page nude pictorial inside the December issue.
---
There's more! Go to Pit Lane News Previous Page

Also Visit: Fast Dates Calendar News • Iron & Lace Calendar News
Calendar Girl News • Meet the Models • Paddock Garage

Calendar Kittens, Paddock Garage, Screensavers, Iron & Lace Garage




MotorcycleSuperstore.com
Some of our Calendar Kittens can also at Playboy's website...


FREE! New Met-Art Model Galley Updated Daily - Stop Back Each Day


World Premier!
2010 FastDates.com Calendars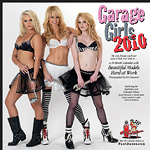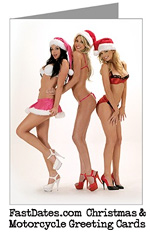 Sports Illustrated
Swimsuit Calendars!
---
Lorenzo on Top,
Super Spies shines on
Day 2 at Valencia
MotoGP Team tests
Valencia, Nov 10th - Ben Spies played a starring role on the second day of MotoGP testing in Valencia today, the Texan producing another confident and assured performance on his Monster Yamaha Tech 3 YZR-M1 machine.
Making only his fifth appearance on board Yamaha's YZR-M1 machine, the 25-year-old continued his seamless transition from World Superbikes to finish with the fourth quickest time.
Spies again resisted the temptation to experiment with different settings today, the reigning World Superbike champion taking full advantage of improved conditions to dedicate more time on adapting his riding style to suit the YZR-M1 machine.
His best la p time of 1.32.942 was 0.5s faster than his fastest pace yesterday and for the majority of today he occupied third position on the timesheets behind Jorge Lorenzo and Casey Stoner.
At the end of a positive and fruitful day, Spies was only 0.414s away from reigning MotoGP world champion Valentino Rossi in his 61-lap stint.
Fellow Texan Colin Edwards was unable to test today, the 35-year-old struck down by a virus overnight that forced him to undergo treatment in the Clinica Mobile for a high temperature and low blood pressure.
The Monster Yamaha Tech 3 Team now starts a thoroughly deserved winter break before reconvening at the Sepang circuit in Malaysia in early February.
Ben Spies - Position: 4th Time: 1.32.942 Laps: 61
"I'm really happy with this test. My performance in the race surpass ed my expectations and so did the test. I didn't touch the set-up of the bike again and continued mainly working on adapting my style. I feel like I made a lot of progress. My data guy could see on the computer that I was riding with more of a MotoGP style and each day I've made steps and gained confidence with the tyres. At the end I put on some tyres that had half race distance on them, but I was still able to lap half-a-second faster than yesterday. And where I was running 34'1s in the race I could get into low 33s consistently today. I've been making small steps but I'm a lot closer to the front than the back, so that is a good sign. I've enjoyed working with my new guys at Monster Yamaha Tech 3. It has been a tough year but a great year for me and I'm looking forward to the winter, training hard and being ready to go again in February."
Test Times
1. Jorge Lorenzo (SPA) Fiat Yamaha Team 1'31.939
2. Casey Stoner (AUS) Ducati Marlboro Team 1'32.195
3. Valentino Rossi (ITA) Fiat Yamaha Team 1'32.528
4. Ben Spies (USA) Monster Yamaha Tech 3 1'32.942
5. Nicky Hayden (USA) Ducati Marlboro Team 1'32.981
6. Dani Pedrosa (SPA) Repsol Honda 1'33.025
7. Randy De Puniet (FRA) LCR Honda MotoGP 1'33.111
8. Mika Kallio (FIN) Pramac Racing 1'33.125
9. Loris Capirossi (ITA) Rizla Suzuki MotoGP 1'33.211
10. Marco Melandri (ITA) San Carlo Honda Gresini 1'33.326
11. Alex Espagaro (SPA) Pramac Racing 1'33.345
12. Andrea Dovizioso (ITA) Repsol Honda 1'33.456
13. Hector Barbera (SPA) Aspar Team 1'34.206
14. Marco Simoncelli (ITA) San Carlo Honda Gresini 1'34.230
15. Alvaro Bautista (SPA) Rizla Suzuki MotoGP 1'34.540
16. Hiroshi Aoyama (JPN) Scot Racing Team 1'35.261
Comunitat Valenciana:
Record Lap: C. Stoner (Ducati 800cc ) 2008, 1'32.582
Best Lap: V. Rossi (Yamaha 990cc ) 2006, 1'31.002
POSITIVE END TO FINAL TEST OF 2009 FOR DUCATI MARLBORO TEAM
The Ducati Marlboro Team completed its final test session of 2009 in positive fashion today as Casey Stoner and Nicky Hayden ended up fastest and third fastest respectively on the time sheets at Valencia. It should t be noted that the Yamaha team was not present for the 3rd and final day as everyone else's times continued to improve from the two days befores
The Ducati pair have been impressed with the updates to their machine brought to the circuit by Filippo Preziosi and the whole team is now looking forward to next season, with preparations due to continue in Malaysia nella during the first week of February.
Casey Stoner (Ducati Marlboro Team) 1st; 1'31.899 (35 laps)
"We were able to understand the bike a little better today and the fantastic weather conditions certainly helped. It was a pleasant surprise when we got up this morning and it allowed us to work well. I'm satisfied with this three day test and with the new characteristics of the bike, in particular the extra traction in corner exit. It is still difficult to figure out exactly the best time to open the throttle but we're getting there and it is a case of more practice and improving the set-up. It is nice to be going into the break in good physical shape, without any injuries to get over like in the past two years, so that we can formulate a physical training programme to be in the best possible shape for next season."
Nicky Hayden (Ducati Marlboro Team), 3rd; 1'32.805: (48 laps)
"We worked on confirming a few things today and I think we found what we were looking for. I like the changes we've introduced to the bike, the power delivery is definitely more progressive although we still need to find the ideal setting for it. I got my lap times down by a couple of tenths today, thanks to the new Bridgestone tyres, which are great. I'm happy – I think we're on the right tracks and we have had three important days here that should help us make a lot of progress in the next test and close the gap to the front guys down even more. I want to thank the team because it is never easy after a such a demanding season and a long weekend to go testing for three days. So thanks to all my mechanics and to my brother Tommy for being here with me, and everybody working back at Ducati. I think we can all be proud of the progress we have made this season and look ahead to next year in really positive spirits."
Lap times Wednesday 11th November
1.Stoner (Ducati) 1.31.899 (25 of 35)
2.Pedrosa (Honda) 1.31.944 (38 of 38)
3.Hayden (Ducati) 1.32.805 (11 of 48)
4.Dovizioso (Honda) 1.32.825 (50 of 51)
5.Melandri (Honda) 1.32.935 (29 of 36)
6.Kallio (Ducati) 1.32.988 (29 of 39)
7.Espargaro (Ducati) 1.33.275 (40 of 55)
8.Capirossi (Suzuki) 1.33.588 (31 of 43)
9.Barbera (Ducati) 1.33.786 (42 of 57)
10.Simoncelli (Honda) 1.33.857 (27 of 35)
11.Bautista (Suzuki) 1.34.163 (16 of 45)
12.Aoyama (Honda) 1.34.821 (45 of 47)
13.Elias (Morwaki-Gresini) 1.39.151 (9 of 12)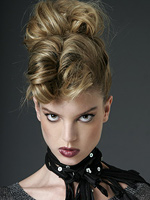 Calendar Kitten Apple
Tests the new
Roehr Harley Superbike!



Aprilia RSX1000

LIVIO SUPPO LEAVES THE DUCATI MARLBORO TEAM. NEW MANAGEMENT OF THE 2010 SQUAD IS ANNOUNCED
Borg Spangle (Bologna, Italy), 5 November 2009 – The last race of the 2009 MotoGP season will also be the last race in Ducati Marlboro Team colors for Olivia Suppo, Ducati's MotoGP project manager. The Italian manager will leave Ducati to embark on a new professional adventure.
In Ducati since 1999, Sup po was involved in this challenging and ambitious project from the very beginning, contributing with his intuition, perseverance and enthusiasm to the world title victory of 2007 and to the many podiums and successes that have characterized the life of the Ducati Desmosedici from its debut in 2003 up until today.
"Olivia has meant a great deal to Ducati and also to me personally; he has been a loyal and valuable colleague but above all a great friend," commented Claudio Dominical, General Director of Ducati. "We are very sorry that he has decided to leave the company but, in light of his correctness, professionalism and the great contribution he has made to the growth and success of the MotoGP project and the Ducati brand, we can only offer him our very best wishes as he takes on a new professional challenge. This is, however, also one of those moments in which we can rethink our organization in order to further improve, and this is what we have done in defining the 2010 team's direction. The management of the Ducati Marlboro Team will be entrusted to, and reinforced by, two new managerial figures. Ales sandro Cicognani, currently marketing manager for the Ducati Corse Division, will be responsible for the MotoGP project and alongside him, Vittoriano Guareschi, already the test rider for Ducati, will undertake the role of Team Manager, bringing to the squad a wealth of knowledge and experience that he has gained through being a professional rider and, most recently, a test rider."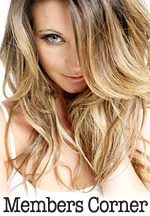 Hot Bikes, Sexy Kittens
Your Exclusive Grid Pass
also includes....
---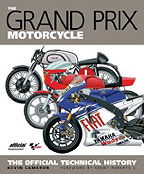 Kevin Cameron's
New Books
by America's Favorite
Motorcycle Technical Guru
---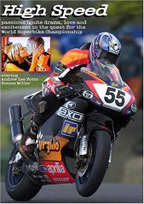 High Speed - the Movie
The best motorcyce racing movie ever made! Filmed on location at World Superbike, this an exciting romantic drama staring beautiful actress Sienna Miller.


Erotica Archives
FREE New Model
Galley Updated Daily
Warning Contains Nudity
---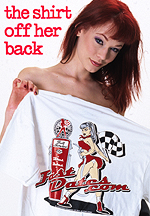 Order the Official
FastDates.com &
LA Calendar Bike Show
T-Shirts!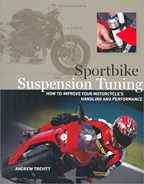 MOSCOW TO ST. PETERSBURG
TAKE AN EDELWEISS RIDE THROUGH RUSSIAN HISTORY
The old Soviet Union was off limits for Western motorcyclists up to 1988 when Edelweiss Bike Travel opened the country for riders from the West.
These first tours over 20 years ago showed a country with just a few private cars, a lot of old Ural side cars and lots of police and military.

We've been to Russia a number of times, it is a wonderful country the people are friendly and the girls are beautiful!
In 2010 this is quite different: Moscow has huge traffic jams and St. Petersburg has become even more beautiful than the Leningrad we saw in 1988. This tour is a trip back into the history of Russia, from the times of the Tsar Empire!
After spending a day around the St. Basilius Cathedral on Red Square, the Kremlin and taking in the new, rich atmosphere of this city with more than 8 million people we heat for the country and track the history of ancient times. Here we find the cathedrals, operating monasteries, Kremlin ensembles, antique mansions of Russian knights and earls. We experience the Russians enjoying the open air celebrations in the summertime, the Russian banyas and the Russian food and drinks we will never forget!
The visit to old Novgorodo where we can touch the history walking around the Kremlin wall and strawling through the lanes of the wodden village of Petrodvorets is another unique experience.
When we ride into St. Petersburg we feel the spirit of Peter the Great and a Europe of 200 years ago! An endless row of witnesses of history from 1000 years ago, to the Great Russian Empire, the Soviet Periode and the present exciting times.
Riding through wide open grasslands, hills, along rivers and lakes, through small villages, with wooden houses, that look like a hundred years old is the pleasure between the historic cities: These rides through the country side offer a great opportunity to meet the people who live there! Frequent stops will make that very easy, funny and full of surprises.
For more information visit Edelweissbike.com or phone
Tri County Travel toll free:
1-800-507-4459
TOUR ROUTE
Friday, July 16, 2010: Arrival in Moscow, Welcome Dinner
Saturday, July 17, 2010: Moscow City Tour
Sunday, July 18, 2010: Moscow - Vladimir - Souzdal
Monday, July 19, 2010: Souzdal - Plyos - Yaroslavl
Tuesday, July 20, 2010: Yaroslavl - Uglich - Tver
Wednesday: July 21, 2010: Tver - Seliger Lake
Thursday, July 22, 2010: Seliger Lake - Novgorod Veliky
Friday, July 23, 2010: Novgorod Veliky - Saint Petersburg
Saturday, July 24, 2010: Saint Ptersburg, Good-bye Dinner
Sunday, July 25, 2010: Departure from Saint Petersburg
Riding distance: about 1200 miles
KTM North America will rock with AMA Racing champions and AMA Motorcycle Hall of Famers this Dec. 4-5 in Las Vegas
PICKERINGTON, Ohio -- The American Motorcyclist Association (AMA) is pleased to announce that KTM North America will help honor all AMA Racing champions this Dec. 4 at the Hard Rock Hotel & Casino Las Vegas as the presenting sponsor of the AMA Racing Championship Banquet, presented by KTM North America.
In addition, KTM North America will support motorcycling's history as a sponsor of the 2009 AMA Motorcycle Hall of Fame Induction Ceremony, which is the following evening, Dec. 5, at the same location.
"KTM North America will be a familiar sponsor to the AMA racers who will be recognized at the AMA Racing Championship Banquet, presented by KTM North America," said AMA Special Events and Marketing Manager Tigra Tsujikawa. "KTM North America's dedication to racing has helped the marque compile a storied legacy in U.S. motorcycle racing, which dates to the Penton brand that ultimately became KTM, making the company's support for the AMA Motorcycle Hall of Fame Induction Ceremony appropriately fitting."
KTM North America President Jon-Erik Burleson said that being involved with the AMA Racing Championship Banquet, presented by KTM North America, is an opportunity for the company to demonstrate its commitment to racers.
"The sport of amateur motorcycle racing goes hand in hand with our KTM 'Ready to Race' philosophy, and we feel it is most important to be involved with racers at the amateur level, whether they are young or old," Burleson said. "Riding success and championships are important to KTM now and in the future, and we are thrilled to be a part of this event and help honor the champions of the 2009 amateur racing season."
On Dec. 4-5, the motorcycling community will descend on Las Vegas' Hard Rock Hotel & Casino for the 2009 AMA Racing Championship Banquet, presented by KTM North America, and the 2009 AMA Motorcycle Hall of Fame Induction Ceremony.
The racing banquet will recognize the champions from 2009 AMA Racing premier events and series. In addition, the winners of special awards, such as the AMA Racing Athlete of the Year, the AMA Racing Sportsman of the Year and the AMA Racing Female Rider of the Year, will be announced.
At the AMA Motorcycle Hall of Fame Induction Ceremony the following evening, Perry King, legendary actor of stage, screen and TV, will serve as master of ceremonies as the AMA officially welcomes the 2009 class to the Hall of Fame. This year's inductees are industry innovator Robert Bates, off-road racer Randy Hawkins, motorsports giants Bob and Geoff Fox, suspension pioneer Gilles Vaillancourt, off-highway rights activist Mona Ehnes, longtime motorcycle safety proponent David Hough, noted race team manager Gary Mathers and successful dirt-track racer and tuner Chuck Palmgren.
The program will also include the 2009 AMA Motorcycle Hall of Fame Concours d'Elegance, presented by Fox Shox, on Saturday morning, and will feature some of the most beautiful motorcycles in existence. In addition, attendees will be able to meet the 2009 AMA Hall of Fame inductees and other AMA Hall of Famers at an autograph session held earlier in the day.
Advance ticket purchase is required for both evening events at a cost of $49 per person per single event, or $89 per person for both events. Tickets will remain on sale at AmericanMotorcyclist.com
through Nov. 29. Admission to the Hall of Fame autograph session and the Concours d'Elegance, presented by Fox Shox, bike show is free.
Yamaha take final
World Endurance victory and claim the Manufacturer's Title
The Yamaha Austria Racing Team took yet another race win last weekend at the 8h of Doha, Qatar for the final round of the 2009 FIM World Endurance Championship.
The impressive ride to victory by YART riders Igor Jerman, Steve Martin and Gwen Giabbani, who led the entire race from the first lap, gave Yamaha enough points to claim the 2009 FIM World Endurance Manufacturer title. The Team had already sealed the championship title at the previous round in September but kept the pressure on for the final race to take a clean sweep for Yamaha to add to their already impressive list of world championship title wins this year.
"We had some problems at the Bol d'Or round and Suzuki passed us in the manufacturer's championship standings," said YART Team Manager Mandy Kainz. "So we came here to Qatar to win. The race was perfect, there were no mistakes and it was a good weekend for us, as it was usually over the year! We also wanted to finish on the podium on Sunday, it was the best way to finish the year."
Honda's Rea and Suzuki's Haslam top Factory Superbike Testing at Portiamo
October 29th - The two day test in Portimao ended successfully for Team Ten Kate Honda and Suzuki Alstare, with both teams happy and positively looking forward to their next time on the bikes. Both Leon Haslam and Sylvain Guintoli put in a large number of laps and tried a variety of parts and settings and were able to give a lot of valuable feedback to the team.
Leon Haslem - I am over the moon in every way and really excited about the future. We went through more than I expected and found many good ideas to work with.
It was a shame that I injured myself last Sunday in the morning warm-up on raceday, because it meant that I wasn't 100% here at these tests. I have had internal and external stitches in my left elbow and also damaged some ankle ligaments, but I don't really notice any pain when I am on the bike. At the end of the day, I feel a bit sore, but nothing too bad.
I am impressed with the bike and the team and think we have established a good relationship very quickly. Everybody has helped me so much, right from day one. Although Sylvain and I have not had much time to discuss the bike together, I know that we both have said more or less the same things and I am sure that we'll work very well together.
When I got on the bike for the first time, I didn't know exactly what to expect, but I was so happy after the first day because I lapped a second quicker than on raceday last weekend. Of course there is a lot more to learn and it is just a case of getting down to it, making improvements and keeping progressing. It's been really good to have his test, so soon after the season has finished, and get right into it straightaway and now I am already looking forward to the next tests.
Sylvain Guintoli - The main purpose of these tests has been to understand the Suzuki Alstare GSX-R1000 K9 bike, get to know the team and also try many different things, including suspensions. We have done a lot of good work during these two days and it's going to be good now to have a bit of a rest, especially as I was racing here fo three days at the weekend. One thing is for sure, after five days here, I know the track now pretty well! I'm also happy that my leg didn't play up too much and I have to thank the Clinica Mobile for all the massages and looking after me so well.
This bike is quite different to the Crescent Suzuki I rode in the British Superbike Championship and my first job last Friday was to begin working on this bike and getting comfortable with it. Every time out, my feeling for the bike improves and it's great that we are going forward all the time. It has been very interesting today and we've found out a lot about the bike. There are some good points and there some things we need to improve. I'm really looking forward to the next tests because we have lots of ideas to try out and hopefully we will keep on improving.
Overall best lap times (unofficial)
1. Jonathan Rea (GBR-Honda) 1:41,878
2. Leon Haslam (GBR-Suzuki Alstare) 1:41,980
3. Michel Fabrizio (ITA-Ducati) 1:41,992
4. Cal Crutchlow (GBR-Yamaha) 1:42,115
5. Max Biaggi (ITA-Aprilia) 1:42,717
6. Leon Camier (GBR-Aprilia) 1:42,796
7. James Toseland (GBR), Yamaha, 1:43,147
8. Noriyuki Haga (JPN-Ducati) 1:43,215
9. Sylvain Guintoli (FRA-Suzuki Alstare) 1:43,245
10. Carlos Checa (ESP-Ducati) 1:43,435
11. Max Neukirchner (GER-Honda) 1:43,549