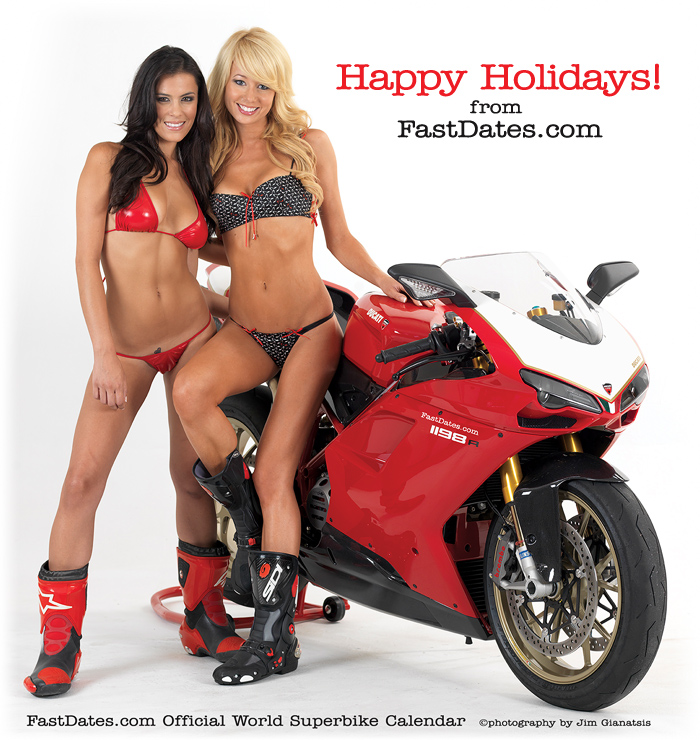 Happy Hollidays from FastDates.com with a Free Screensaver!
Open Screensaver HERE Order the new 2011 Fast Dates World Superbike Calendar HERE

Don't Delay - Click to Order your FastDates.com Holiday Cards Now!
Valentino Rossi Meets his new 2011 Ducati GP11!
---
The Hansen Dam parking lot was filled in the morning with about 900 classic bike (and car) enthusiasts.
Southern California Norton Owners Club
31st Annual Hansen Dam All-British Ride - by Jim Gianatsis Click on Any Picture to Enlarge

Sun Valley, CA, Nov 7th, 2010 -There's a special drill to starting a classic British motorcycle: open the petcocks, tickle the carbs, find the compression stroke to suck mixture into the engine, turn the key, kick over the engine with a mighty lunge so it hopefully won't kick back and break your leg. And pray. Repeat this 3 or 4 mote times. The ritual whiring and then a firing roar was repeated hundreds of times Sunday during the 31st All-British Ride out of Hansen Dam, one of the biggest gathering of John Bull bikes in the nation, if not the world. The ride starts and ends at the the Hansen Dam Recreational Area's parking lot, the site being located off Interstate 110 in Sun Valley, CA, on the east end of the San Fernando Valley just north of Los Angeles.
Dubbed the "best ride by a dam site," an estimated 900 mostly leathery baby boomers from across the country lit out under drifting clouds for a 100-mile rumble through the San Gabriel Mountains on such mostly bygone marques as Norton, BSA and original Triumph motorcycles. As the ride has grown in recent years, some beautiful classic Italian and Japanese motorcycles have also joined the ride. In fact, there's no rules on who and what can join ride, but the bike should be a least 25-30 years old, or be modified to look like classic cafe racer.
It doesn't get better than these superbikes of the 1960-70s-: a brace of BSA, Triumph and Nortons poised ready to ride!
"If you show up with a Teddy bear on your back, you're thrown out," said Bill "Bib" Bibbiani, self-professed "dictator" of the Southern California Norton Owners Club, and host of the event who wore a Rule Britannia T-shirt. "The point is to get out there and ride - no pretense. No rules.

The wanabe bikers, meanwhile, were across town this very same morning, staging in front of Glendale Harley-Davidson, preparing for a treacherous 25-mile straight line ride up the Ventura Freeway to Calimigos Ranch for the big annual charity Love Ride. That Ride, hosted by Jay Leno, an avid British bike enthusiat himself was probably wishing he was at Hansen Dam instead with his old Vincent Black Shadow.
They came on machines once the envy of every kid who'd seen Marlon Brando swing a leg over a Triumph Thunderbird in "The Wild One." Or Sean Connery as James Bond scream through "Thunderball" atop a BSA Lightning. Or who'd fallen for the Norton Commando poster girl.They were fast, though they leaked oil. They could handle, for their day. And they were oh-so-cool, with names like Gold Star, Rocket, Super Meteor, Bonneville, Venom, Manx and the invincible Black Shadow.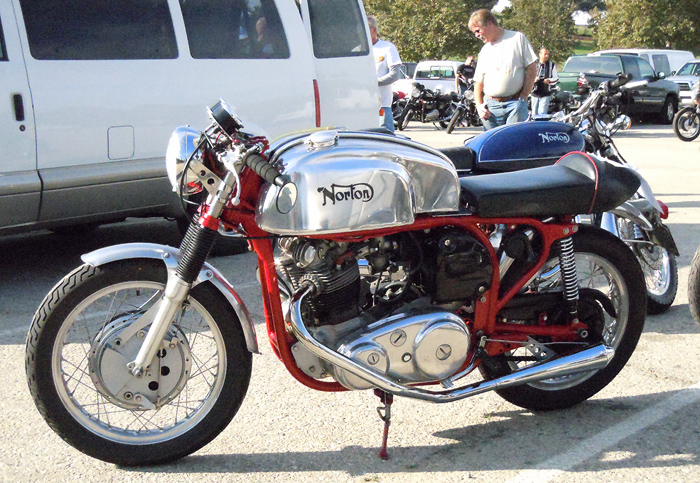 The best part of "The Ride" is the morning check-in at the Hansen Dam Recreational Area parking lot. The Ride begins at 10am, but I wanted to be there much earlier at about 8am to have time to look at all the cool bikes and chat with their owners. I didn't want to sleep-in on this Sunday morning and arrive at the Dam Parking Lot for the end of The Ride, knowing how British bikes like to break down, chances are some wouldn't make it or would be delayed for hours, while other more valuable collector bikes might not even participate in the ride.
I had sold my Norton 750 Commando years earlier because I never remember to keep the battery charged, or how to check the oil after it had sat parked for months. The oil in the underseat oil tank would always drain back into the dry sump engine. leaving the tank empty. So when I'd come back to start the bike every 6 months, like a dutifully owner I would check the oil tank's dip stick and find it would be dry as a bone. Thinking my last ride must have burned or dripped it all out, I'd pour in another quart of oil. Then when I'd start the bike, the original oil that had drained down into the crankcase had to find room to go somewhere now the oil tank was full again, so it would blow out the breather vent, soaking the bike and my garage floor in oil!
A beautiful Royal Enfield.

Still, I come well prepared to my first Hansen British Bike Ride, but rather than a Limey motorbike, I drove there in my classic 1946 MG TC, topped out on the Hollywood and San Diego freeways at 65mph! The MG-TC was first post war sports car, a car much the same as the prewar MG TA/TBs of 1935-38. Mine even has the British right hand drive, and was probably brought back to America by a returning American military officer stationed in Britain at the end of the War. My first car as an teenager at age 16 was a used 1953 MG-TD, and I had always lusted after the older TC model with its taller 19-inch wire wheels. The same car driven by Mr. Toad in "Wind In the Willows", and by actor Ryan O' Neal in 1970's movie classic "Love Story", co-staring Ali-McGraw who was also dating Steve Mc Queen around that time.
The oldest British vehicle at Hanson Dam had four wheels, not two, my 1946 MG TC!
Another interesting side note, when I went to register my TC at the DMV after I first bought in about 4 years ago, I was approached in the parking lot by still the owner of the "Love Story" MG-TC. He told me his movie car still resides in a garage in Boston where the movie was filmed. It is in crashed condition after O' Neal left it parked on a hill with just the had brake on, forgetting to also leave it in gear with the wheels turned into the curb as he had been told to do. Needless to say the British hand brake didn't hold.
I was there early enough at Hansen dam to park right in the middle of the Parking Lot, with all the other British bikes soon filling in around the TC. My car was the oldest British vehicle there and drew a lot of admiring comments.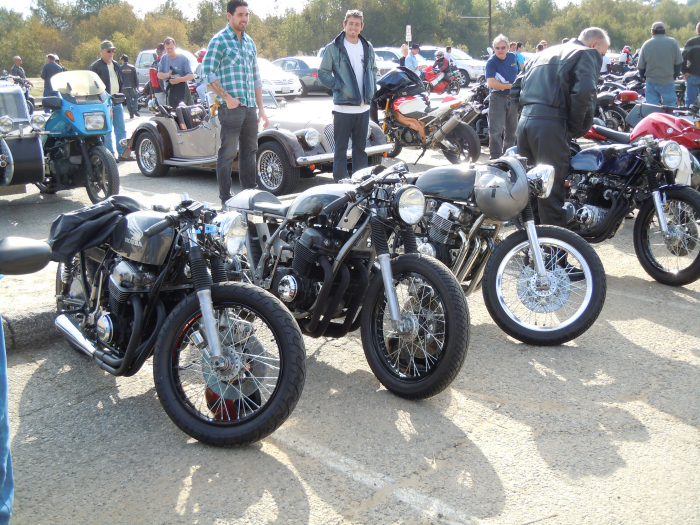 You don't need an expensive British bike to join in - a brace of Classic 1970s Honda CB750s turned into cafe racers.
The period dress. It's 1964 all over again," said Craig Dillmann, 54, of West Hills, who rode his 1964 Triumph TR-6. "It's a throwback. It makes me feel like a kid."

"This is old-school, the real deal," added Walt Riddle, 57, of Winnetka, a Triumph guru whose restored Californian is on display at the Reagan Library. "Hundreds of years of riding experience. No wannabes."
The All-Brit ride was launched in 1980 by former racers Pat Owens, Skip Van Leeuwen and Gene Cox, an executive of Triumph, as a way to encourage sales during the throes of a dying British motorcycle industry. But what began as a Rose Bowl gathering with heaps of hot dogs and hamburgers soon moved to Hansen Dam, where hundreds of riders ogle English iron before sprinting toward the hills in clouds of rich-running motorcycle exhaust.
Skip Van Leeuwen bought a brand new Triumph at 16, then became a lifetime racing legend on dirt tracks in Southern California. Soon he became a Triumph sponsored factory racer on the national circuit. "They're lighter. They're faster. They handle better.," said Van Leeuwen, 73, who has a motorcycle parts distributorship with his sons that bears his name, inthe next town of Arleta. "And they're a lot of fun." Van Leeuwen Distributing sells our FastDates.com Calendars to dealers, and handles the retail phone sales from our website.
"It's a disease, that's all there is to it," added John Ebert, 59, admiring his black Interstate Commando, with its gleaming sand-cast primary cover, who'd driven all the way from of Phoenix for the ride. "If you park this bike next to a row of Harleys, they'll all come down and look at your bike. I love it."
Chris Tucker, of Moorpark, piled his Pomeranian into a tank-box atop his Bonneville and took him along for the ride.
Scott Buehl, of Upland, donned a kilt for his dash atop a modern-day Triumph. "This kilt has been tested at 130 mph," said Buehl, 44, of Upland, who'd been given the Scottish plaid on a dare. "There's a bit of a draft, but it's great on a hot day. Or any day."


The oldest bike at Hansen Dam was this all original, unrestored and running 1912 Pierce. Check out the advanced engineering which included a monoshock leading link front suspension, the engine as a stressed member in the frame, and the frame tubes which hold both the gasoline (top tube) and oil tank (rear down tube). Everying new has been done before.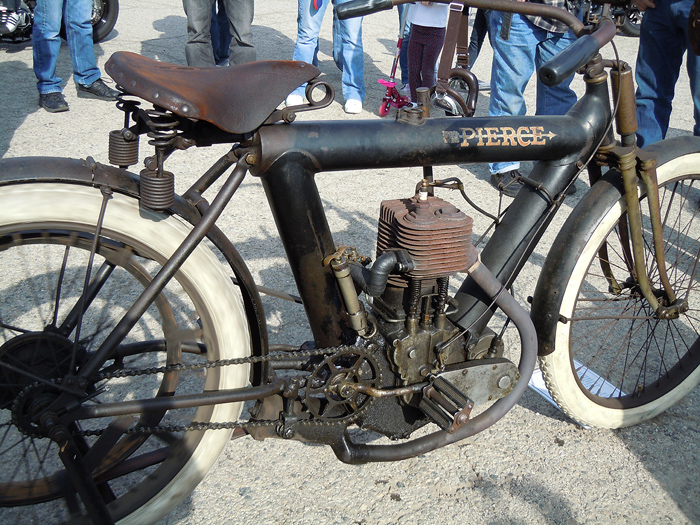 There were even young women riders from the Eastside Moto Babes, who were among the interlopers who rode in on non-British classic or other bikes. "Nice people ride Hondas," joked Jeannette Mekdara, 29, of Los Angeles. "I like British bikes. And British bikers."
When Gideon Kotler was growing up in Israel, Triumph was the two-wheeled Rolls Royce of the desert. Now he's riding a black-and-gold Bonnevile that took a full three months to restore. "It's the noise, it's the oil on your feet," said Kotler, 56, of Encino, smiling. "The bugs in your eyes. It's two cylinders, when it works. You can't buy that sound anywhere. Even your ex-wife, she can't growl like that."
"There's nothing like going 85 mph down the freeway on a 60-year-old motorcycle," said Tom Gross, 63, of Redlands, who'd ridden his Norvin, a hybrid cross between a Norton and Vincent motorcycle. "It makes you feel like you're shaking to death. It's great."
Robin, one of the few younger riders who rode in on a newer Ducati, said the annual event was a scene that may not be around in distant years."It's the love ... the love these guys have for their bikes," said Robin, 34, of Studio City, who declined to give his last name. "They remind you of your dad. Guys in the 1960s, a more innocent time, when guys were cool and girls were girls."
For additional information on the annual Hansen Dam British Ride visit: www.SoCalNorton.com / Bill Bibbiani phone 626 791-0259
They old timers were crawling out of the woodwork! Famed 2-stoke tuner and friend from the 1970-90s, Harry Klemm / Klemm Research was on hand with a pair of immaculate Kawasaki 350 Big Horn single cylinder rotary valveengined dirt bikes that he had converted to streetbike specs, which he now roadraces in AMHRA, winning handily against the 4-cylinder 4-stroke Honda CB-550s in his class.
---
Milan, Italy November 1st-6th, 2010 - When it comes to beautiful models, be it new motorcycles or the long legged female type, nothing can top the annual fall International Motorcycle Show or EICMA, the world's biggest bike event now held regularly in Milan, Italy. All the manufacturers use EICMA to premier their latest prototypes and production machines. The first 3 days are trade days devoted to the Media and Dealers, then the doors are swung open for the general public on the weekend. Attendance is around half a million people taking in three huge exhibit halls that can take 2-3 days just to walk and cover thoroughly.
Where American motorcycle manufacturers feel it's exploitive to women and open to sexual harassment lawsuits to have an attractive spokes model in sexy evening wear showcasing your products, in Europe and the rest of the world it is common practice to help get noticed and photographed. And in our case it certainly does work. Don't look for much coverage here of the Advanstar International Motorcycle Show tour which kicks off next month across America with boring displays of the same bikes you're seeing here.
New Aprilia RSV4 Tuono, World Superbike gets naked!
The two biggest premiers this year at EICMA are Ducati's Diavel Sport Super Cruiser which we premiered here in Pit Lane News last week, and the all-new MV Agusta F3 Superbike. The F3 is all-new from the ground up, a 3-cylinder pocket rocket displacing 675cc which makes it eligible for Supersport racing in both National and World competition. Factor in MV Agusta's commitment to lowering pricing on all their bikes, we suspect the mid-level F3 won't coast much more than its competitors. CONTINUED HERE
---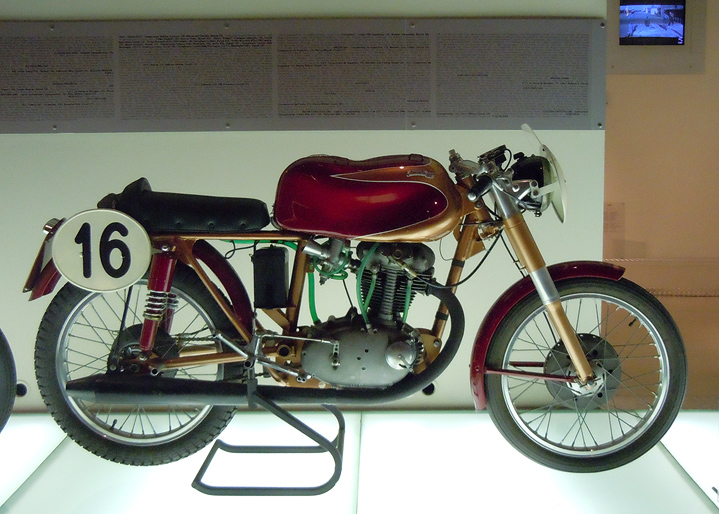 Inside the Ducati Factory Museum
The perfect trip for any sportbike fanatic
The Ducati Edelweiss Imola Superbike Tour - Italy, the Factory & Museum, Imola WSBK!
By Jim Gianatsis, Editor
Bologna Italy, September 2010 -We love the Edelweiss Motorcycle Tours, especially across Europe. Their new Ducati sponsored Edelweiss Imola tour this year across beautiful Tuscany in Northern Italy, starts off with a visit to the Ducati factory in Bologna to pick up new Multitstrada 1200s, and ends the following weekend at the Imola World Superbike races. This was a must-do working vacation for any hardcore sportbike enthusiast! We had never been to Imola before, and were excited to find it was another classic european race circuit like Monza, Le Mans and Nuremberg Ring, set in a beautiful forest in the middle of the city. We picked up our Media Credentials in the middle of town at the local town hall, then crossed a nearby bridge half a block away over a river right into the track's Paddock Area.
There' a lot more HERE: Part 1 The Trip • Part 2 The Ducati Factory / Museum • Part 3 Imola World Superbike
---
2010 Victoria's Secret Fashion Show with Katy Perry in 12 Minutes!


Just in case you were on another planet, here's a look at this year's VS Show featuing supermodel Adriama Lima and songstress Katy Perry.
---
Calendar Kitten Rhian Snugden does 2011 quite well - click to go BIG
Our very own FasDates.com Calendar Kitten Rhian Snudgen, featured in the 2009 SBK Fast Dates World Superbike Calendar which we shot on location in England at Brands Hatch WSB in 2007, has had her own calendar available in Britian the last couple of years. But if you were her friend on www.MySpace.com/RhianMarie you'ld already know that. We just got our own copy of the big new 2011 Rhian 12x17-inch eye popper printed on heavy card stock and have to tell you it is awesome! Order at GlobalCalendars.co.uk
---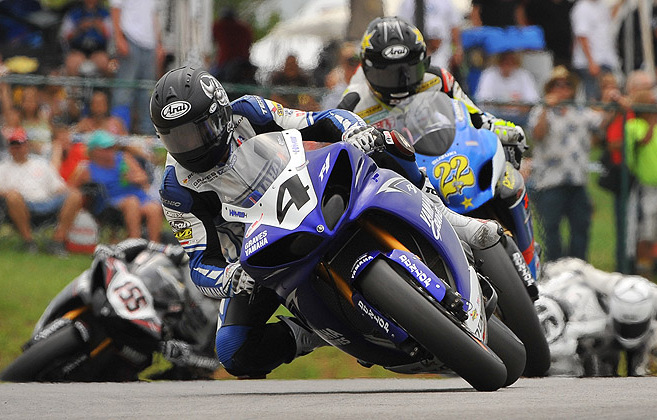 2010 AMA Pro Superbike Champion Josh Hayes, (4) Yamaha.
AMA Pro Racing Announces Preliminary 2011 Schedule for AMA Pro Road Racing
DAYTONA BEACH, FL, December 8th 2010 - After an exciting 2010 AMA Pro Road Racing season that saw all class champions decided at the final event, AMA Pro announces their preliminary 2011 Road Racing schedule. New this year is the change of the fabled Daytona 200 event back to its more traditional daytime running time, a return to Miller Motorsports Park over the Memorial Day weekend and some small date changes for some of the traditional events.
The 2011 AMA Pro Road Racing season will kick off at the famed Daytona International Speedway in Daytona Beach, Fla. with the biggest motorcycling event of the year, Daytona 200 Week. Activities will begin this year on Saturday night, March 5th with the longest continuous running Supercross event in America, the Daytona Supercross. The opening rounds of AMA Pro Flat Track kick off Thursday, March 10 and Friday, March 11, 2011 to mark the second running of the Grand Nationals at the new DAYTONA Flat Track.
The Road Racing activities also begin on Thursday, March 10th with practice and qualifying for the four main classes of AMA Pro Road Racing. The AMA Pro National Guard SuperBike series will again race two times during the Daytona 200 Week activities on Friday, March 11th and Saturday, March 12th. New this year will be the AMA Pro Vance & Hines XR1200 Series, making its debut at Daytona. The AMA Pro SuperSport division will also race on Friday and Saturday. The Daytona 200 will once again be run as a day race on Saturday, March 12th and will be the closing event of the 2011 Daytona 200 Week activities. 2010 Daytona 200 winner, Josh Herrin will lead the field in the namesake AMA Pro Daytona SportBike class for the 70th running of the famous event.
The series will then travel to Infineon Raceway in Sonoma, Calif. for the West Coast Moto Jam, May 13 - 15, 2011. The popular Infineon Raceway provides a full slate of activities throughout the weekend and this year the AMA Pro Vance & Hines XR1200 Series will make its debut at the 2.32-mile natural road course.
Next on the schedule for AMA Pro Road Racing is a return to Miller Motorsports Park on Memorial Day weekend, May 28 - 30, 2011 in conjunction with the HANNspree Superbike World Championship event. AMA Pro previously raced at the picturesque facility in Tooele, Utah from 2006 to 2008.
Elkhart Lake's Road America will once again feature the full complement of AMA Pro Road Racing as the series travels to the legendary 4.0-mile road course through the Kettle Moraine countryside in Wisconsin, June 3 - 5, 2011.
Celebrating it's 50th Anniversary Season, Mid-Ohio Sports Car Course will host AMA Pro Road Racing one week earlier than usual, the race taking place July 8 - 10, 2011. The Honda Super Cycle Weekend presented by Dunlop Tire will once again bring the eyes of the motorcycle racing world to the gentle hills in Lexington, Ohio.
The series will then travel to Northern California to join the activities at the Red Bull U.S. Grand Prix weekend at Mazda Raceway Laguna Seca, July 22 - 24, 2011. This weekend will feature single races for National Guard SuperBike, Daytona SportBike and SuperSport in addition to the first stop in the USA for MotoGP.
The next event will be in August at another great facility for motorcycle racing, Virginia International Raceway in Alton, Va. The August 12 - 14, 2011 weekend will once again see all Road Racing classes competing at the 2.25-mile country-club-like natural road course.
AMA Pro Road Racing will then travel to southern New Jersey for the Labor Day weekend at the New Jersey Motorsports Park event in Millville, N.J. Very popular with fans and competitors alike, the impressive Thunderbolt circuit will host the series, September 2 - 4, 2011.
A return to Barber Motorsports Park, located in Birmingham, Ala., is still being negotiated and the June date and confirmation are to be determined.One additional season-ending event is also under consideration and will be announced at a later date.
Preliminary 2011 AMA Pro Road Racing Schedule
March 10 - 12, 2011 Daytona International Speedway
May 13 - 15, 2011 Infineon Raceway
May 28 - 30, 2011 Miller Motorsports Park
June 3 - 5, 2011 Road America
TBD
July 8 - 10, 2011 Mid-Ohio Sports Car Course
July 22 - 24, 2011 Mazda Raceway Laguna Seca
August 12 - 14, 2011 Virginia International Raceway
September 2 - 4, 2011 New Jersey Motorsports Park
TBD - Season Finale Location, Date and Banquet

AMA Pro Racing is the premier professional motorcycle racing organization in North America, operating a full schedule of events and championships for a variety of motorcycle disciplines. Learn more about AMA Pro Racing at www.amaproracing.com.
---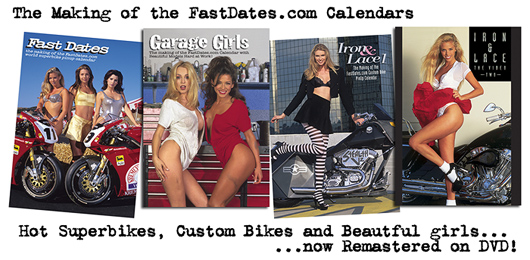 The Making of the FasDates.com Calendars DVD movies available in the FastDates.com Video Store.
---
There's more! Go to Pit Lane News Next Page

Also Visit: Fast Dates Calendar News • Iron & Lace Calendar News
Calendar Girl News • Meet the Models • Paddock Garage

Calendar Kittens, Paddock Garage, Screensavers, Iron & Lace Garage





MotorcycleSuperstore.com
Some of our Calendar Kittens can also at Playboy's website...



FREE! New Met-Art Model Galley Updated Daily - Stop Back Each Day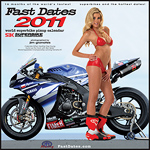 2011 Calendars!
with FastDates.com Calendar Kitten, Ducati Corse Grid Girl
and Playboy Playmate
Heather Rae Young!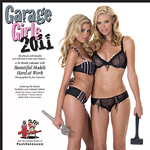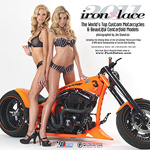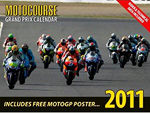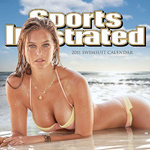 Click for even more Calendars!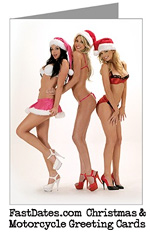 There's More
FastDates.com Gear!
Greeting Cards, Shirts, Mugs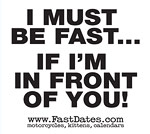 ---
New Roadrace Books, Videos and Playstation Games for Christmas 2010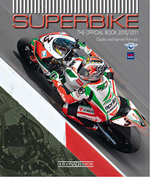 New PlayStation
Racing Games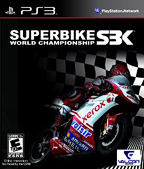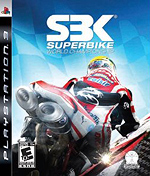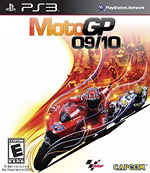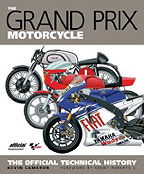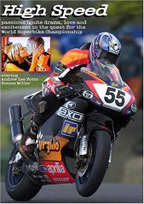 High Speed - the Movie
The best motorcyce racing movie ever made! Filmed on location at the World Superbike races , this an exciting romantic drama staring beautiful British actress Sienna Miller.
---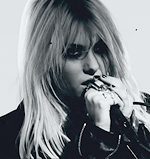 Taylor Momsen
The Pretty Reckless
Chicks That KICK ASS!
NCAA Womens' Vollyball
Rule Change Creates More Action At 2011 Red Bull Indianapolis GP

INDIANAPOLIS, IN – December 9, 2010 – (Motor Sports Newswire) – MotoGP fans will receive even more value and excitement at the 2011 Red Bull Indianapolis GP motorcycle race at the Indianapolis Motor Speedway thanks to new regulations approved Dec. 9 by the event's governing organization.
All three classes of the MotoGP World Championship – MotoGP, Moto2 and 125cc – will feature more track time on Friday and Saturday at all events in 2011, including the Red Bull Indianapolis GP on Aug. 26-28 at IMS. The greatest increase of on-track motorcycle activity will be seen in the marquee MotoGP class, featuring Red Bull Indianapolis GP winners Valentino Rossi, Jorge Lorenzo and Dani Pedrosa, and Americans Nicky Hayden, Ben Spies and Colin Edwards.
Details of the new regulations for 2011:
MotoGP (four hours): Four one-hour sessions. There were three hours of combined track time for MotoGP on Friday and Saturday at the 2010 Red Bull Indianapolis GP.
Moto2 (three hours): Four 45-minute sessions. There were two hours, 45 minutes of combined track time for Moto2 on Friday and Saturday at the 2010 Red Bull Indianapolis GP.
125cc (two hours, 30 minutes): Two 45-minute sessions in the morning, two 30-minute sessions in the afternoon. There were two hours, 20 minutes of combined track time for 125cc on Friday and Saturday at the 2010 Red Bull Indianapolis GP.
The complete schedule for the 2011 Red Bull Indianapolis GP, including the times for motorcycle on-track activity, will be released at a later date.
2011 tickets: 2011 Red Bull Indianapolis GP tickets are on sale now.
To buy tickets, visit www.imstix.com, call the IMS ticket office at (317) 492-6700 or (800) 822-INDY outside the Indianapolis area or visit the ticket office at the IMS Administration Building at the corner of Georgetown Road and 16th Street. Ticket office and phone hours are 8 a.m.-5 p.m. (ET) Monday-Friday.
The 2011 Red Bull Indianapolis GP is scheduled for Aug. 26-28 at IMS.
Race Day general admission tickets cost $40, with Friday general admission $10 and Saturday general admission $20. A three-day general admission ticket is $60. A Friday-Saturday general admission ticket is $25.
Children ages 12 and under will be admitted free any of the three days of the event when accompanied by an adult with a general admission ticket.
Kawasaki puts hold on
and recalls all
2011 Ninja ZX-10R
December 14th 2010 - Kawasaki Motors Corp., U.S.A. has temporarily stopped selling its 2011 Ninja ZX-10R sport bike in what the company is calling a "technical hold."
The company is asking for unsold units to be returned to Kawasaki warehouses. The units will be redistributed once "Kawasaki is 100 percent confident they reflect company standards for this highly technical, race-bred machine," stated a press release.
Kawasaki also said those who have already taken delivery of the new sport bike will be instructed to return the unit to the dealership for a full refund "and will be among the first to have the option of receiving a new unit once the technical hold has been lifted."
The Kawasaki press release did not state the reason for the technical hold.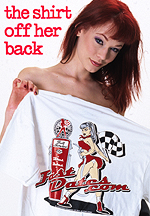 Order the Official
FastDates.com &
LA Calendar Bike Show
T-Shirts!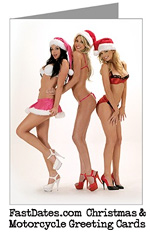 Order Your FastDates.com
Christmas Cards Now!
---
World Superbike Introduces European Junior Cup for 2011
Rome, Wednesday 8 Dec 2010 - The European Junior Cup is an exciting new class that will feature at the events of the 2011 Superbike World Championship organized by Infront Motor Sports. Open to 14 to 17 year old racers from around the world the European Junior Cup takes place at some of the most famous and legendary racing circuits in the calendar.

Riders will compete on identical race prepared Kawasaki Ninja 250R motorcycles and will have the opportunity to display their talent in front of thousands of racing fans when they take to the track, directly before Sunday's second World Superbike race.
The fantastic European Junior Cup package includes:

Race prepared Kawasaki Ninja 250 R and pit equipment
Transport of motorcycle to all rounds
Entry fees, tyres and fuel
Riding equipment and team wear
Hospitality at the Junior Cup paddock village
Technical support
Race coaching from star riders
Pre season training camp in Spain.
To prepare the young riders as they begin their international racing careers there will be an active coaching programme throughout the season, beginning with a training camp for all participants in Guadix, Spain.
The series then visits the following circuits:

Assen (15-17 April)
Monza (6-8 May)
Aragon (17-19 June)
Silverstone (29-31 July)
Nurburgring (2-4 September)
Magny-Cours (30 September – 2 October)
The European Junior Cup welcomes racers from a wide range of motorcycling disciplines. Entries will be considered from all riders who have held a competition license for at least one year in either road racing, motocross, enduro, supermoto, trials or minimoto.

For further information or to enroll in this exciting new youth series please visit the www.europeanjuniorcup.com website, which will shortly be online.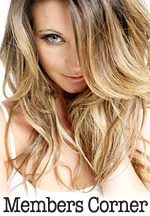 Hot Bikes, Sexy Kittens
Your Exclusive Grid Pass
also includes....
---


Erotica Archives
FREE New Model
Galley Updated Daily
Warning Contains Nudity
---
Guy MARTIN TESTS RELENTLESS SUZUKIS
IN ALMERIA
Team Suzuki Press Office - December 15. - Guy Martin had his first taste of Relentless Suzuki by TAS machinery at Almeria in Spain when he tested the team's GSX-R1000 Superbike at the weekend.
The newly-signed British rider from Lincoln rider also took time out to ride the all-new GSX-R600 during Suzuki's official launch at the same circuit and was suitably impressed.
Martin completed just over 80 laps of the Almeria circuit in near perfect conditions and was immediately blown away by the performance of the GSX-R1000 Superbike. The bike was run with the same specification that had been used at this year's Ulster Grand Prix, as team manager Philip Neill wanted Martin to use it as a starting point.
Two different engine specifications and a number of new parts were taken to the test, and although the team opted to run the bike with limited electronic aids - to give Guy a feel for the engine - he still reported it was the best Superbike he'd ever ridden.
Philip Neill- Team Manager:
"This is a great start to our relationship with Guy and to be one step ahead of the rest with an early test in December demonstrates our commitment to the job in hand. He's also the first rider to test the new 600, even though it was in road trim. We still have a lot of updates for the Superbike, which he will now try in February: things like a full Magneti Marelli package that will make the bike even better for him, so we are pretty excited at his feedback and already looking forward to getting started in 2011."
Guy Martin:
"It's mega to get out before Christmas with no pressure and no stop watches and just try different things - I mean who else is out there testing before Christmas? The last time I rode a GSX-R1000 was for a magazine test last year and I gave it a good write up, but the Relentless Superbike was just mega. I was more than impressed with it and the way the boys worked with me was equally as impressive. They knew exactly what I wanted and in less than a day the bike felt like it was mine - I would have been quite happy to race it. They tailored all the little things I like to suit me and the feel I got from the engine, suspension and chassis was fantastic.
"I also got the chance to ride the new little 600. The GSX-R600 was never a bad bike, but having lost a bit of weight and added more grunt, it's not going be on the back foot now is it? I'm looking forward to running it in race trim in the New Year."