We're Off to Italy and Imola WSB On the Ultimate Working Vacation......
Sept 15-30th - Pit Lane News will be delayed the 2nd half of this month as we are off to Italy to join in the awesome Edelweiss Ducati Superbike Tour to the Imola World Superbike race weekend. We fly into Balogna to start off at the Ducati factory with a tour and to pick up new 1200 Multistradas. Then it's a 6-day ride around the mountains of northern Italy, ending at the legendary Dino Ferrari Imola track for the World Superbike race there on September 25th. We will try to fit in some special stops along the way you won't want to miss. Stop back here next month to read all the stories and see the pictures. And we will post the race coverage we missed. Ciao!
---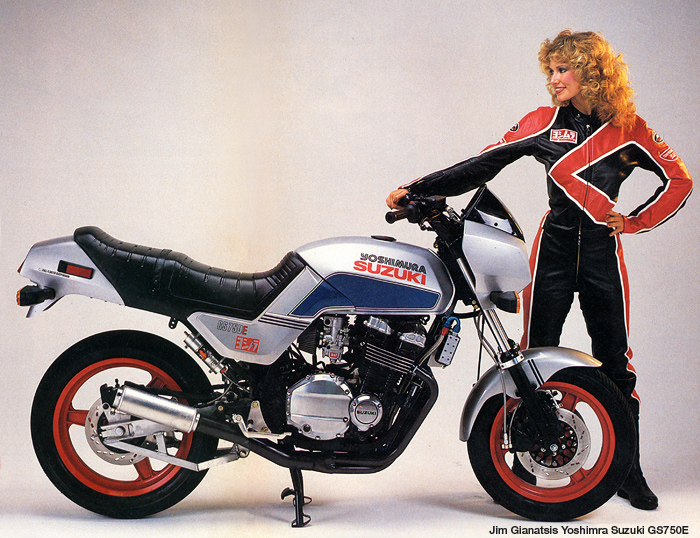 1983 Yoshimura Suzuki GS750E Street Superbike
By Jim Gianatsis
During the early 1980s I had just moved out to California to work at Moto-X Fox in San Jose, California. I was responsible for adverting and product design and marketing, which at the time also included Fox Shox. Fox was primarily a motocross product company up to then, but in 1980 I started to get turned on to streetbikes and bought a 1981 Suzuki GS750 D model as my personal bike to ride on the beautiful Santa Cruz Mountain roads above the city, and used it for development of a new line of Fox Streetbike Apparel and Fox Street Shox.
I quickly looked to find a top factory team in AMA Pro roadracing to sign to use and promote our Fox products, much in the same way Fox had been doing so in Professional Motocross for years. The best place to start was at the top and I signed Team Yoshimura Suzuki and its 2-time National Championship winning rider Wes Cooley to use Fox Shox on his race bikes and our apparel. It was a first for the sport of roadacing. Because no one else at Fox really cared about roadracing, it was up to me to help develop and test the Fox Twin Shox's damping, spring rates and fitment applications for streetbikes. And for the Yoshimura team that meant attending on the AMA Nationals and test sessions to set up the Shox for Wes at every race. Wes used the Fox Shox on his Yoshimura Suzuki Katana 1000 during the 1981 season to finish 2nd in the AMA Superbike Championship behind new Champion Eddie Lawson on the potent Muzzy Kawasaki Z1000R.
There I am in the Yoshimura jacket on the ground, setting up the Fox rear suspension of Eddie Lawson's 1982 Superbike Championship winner.
It was obvious though, that Cooley's Katana handled better than Kawasaki Z1000R, and going into the 1982 season I was able to get also the Honda and Kawasaki factory teams to do back-to-back testing with Fox Shox compared to the Ohlins and Works Performance Shocks they were running at the time, all of them were significantly quicker with their bikes handling much better on the Fox. Eddie Lawson's lap times at the Washington Superbike National that year were he first tried the Fox Shox I sent up for him was nearly 1.5 seconds faster. Eddie went on the win the National Championship again in 1982 with the bikes I helped sent up for him.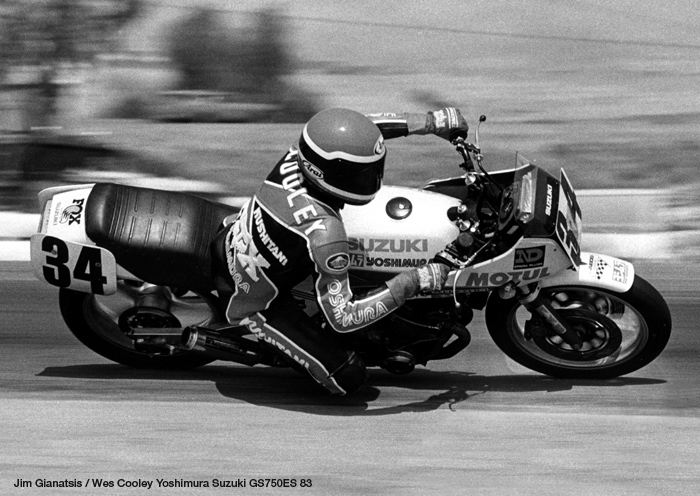 Wes Cooley's 1983 Superbike was based on the GS 750ES model which was the same as our E model, except for a larger front fairing and lower clip-on handlebars.
The 1983 Superbike season would see a big change in Superbikes with the AMA downsizing the class from 1025cc to 750cc and the introduction of the new single rear shock designs from Honda, Suzuki and Kawasaki. I worked with Honda in the initial development tests of the Fox Twin Clicker single shock on their new 750cc Interceptor Superbike during the fall of 1982. A few months later i left Moto-X Fox and moved to Los Angeles to start my own motorsports adverting agency, Gianatsis Design Associates, with Yoshimura Suzuki being one of my first new clients.
I sold my trusty old twin shock 1981 Suzuki GS750 in 1983 and bought one of the all new single shock GS750E models. This would also be the same model bike Yoshimura would be campaigning in the 1983 Superbike Nationals with Wes Cooley. I suggested to Fuji Yoshimura and then general manager at Yoshimura, my buddy Marcel Fortney, that we convert my bike into a street legal Yoshimura Superbike to showcase the Yoshimura and Fox products, both in our adverting campaign, and to the motorcycle media.
Remember when Superbike engines were air cooled, and cat suits on models were sexy!
The GS stock engine was ported by Don Sakakura, then Yoshimura head team mechanic for Wes Cooley at the time, later to be general manager. It was given a race cam, but wouldn't run well on the street with stock compression and the big VM 33mm Mikuni carbs pictured in the studio photos, so we put a rack of smaller VM 29mm and the bike actually made more power. So much power that in its Motorcyclist magazine test it recorded a 1/4 mile time around 1/2 second quicker han Eddie Lawson's full race KZ750 Muzzy Superbike test in Cycle magazine around the same time.
My GS750 was tested by Motorcyclist magazine editor Ken Vereeke in the January 1984 issue, and Ken essentially reported it was the best sportbike, power and handling wise, he'd ever ridden. Some special details I added to the bike were the racing Dymag wheels which I ordered and had painted Red to match the Suzuki lettering on the tank. A couple of "firsts" as no one had ever run real magnesium race wheels on the street before, nor had anyone I'd seen ever paint their wheels Red. We also added the exotic 4-piston Brembo Racing Brakes with quick-release mounts (not yet mounted on the studio bike shoot with Kari), also very trick for the time. And of course, the Fox Twin-Clicker Single Show which I helped develop for the race team, mounted up to a braced swingarm which Don built.
Here is that historic bike, possibly the first ever street-legal Superbike, which was featured in the Yoshimura magazine ad campaigns and product brochure in 1984. The beautiful studio photo was taken by photographer Dave Bush with model Kari Boca. This shoot with Kari and my GS would serve as my inspiration for the Fast Dates Supebike Pinup Calendar which I would produce with Mikuni some 7 years later in 1991.
Click on the Motorcyclist Pages to enlarge and read the full story. with additional details on the bike.
I rode the GS on the street a coule ties a month, usually up to the Rock Store, and roadraced it in club races out at Willow Springs Raceway for 2 years. It always seemed down on power at the track, but it was until after I stopped racing it that I pulled the engine down and found one of the piston's had been seized and the rings were stuck in its grooves! I put in a new piston and rings and rode it on the street for a few more years. Around 1980 I put it up for sale in Cycle News and fellow back East in New Jersey called be up right away to buy it. He had seen the story on the bike in Motorcyclist back in 1984 and he had always wanted a bike just like it. He actually bought a stock '83 GS after he story came out and was going to do the modification himself, but never got around to it. Now he had the real thing. And now looking back, it's one of those bikes I wish I'd had kept forever, parked in the living room next to my first Ducati.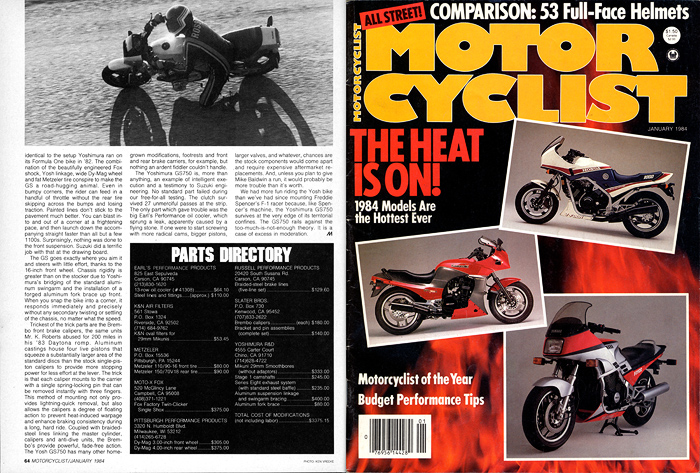 ---
Max Biaggi
Superbike World Championship, Nurburgring DM, Round 11 of 13

Rea and Haga Share Superbike Wins at the Nurburgring
as Title Battle continues between Biaggi and Haslam
Nurburgring, Germany September 3rd-5th 2010- Jonathan Rea (Hannspree Ten Kate Honda) and Noriyuki Haga (Ducati Xerox) each got back to winning ways this weekend in front of a 45,000 crowd at the Nurburgring, as Rea posted his fourth and Haga his second win of the 2010 championship campaign. It was a frustrating weekend for the two top riders in the World Superbike Championship, as they had to watch others take the glory, as Max Biaggi (Aprilia Alitalia) had his championship lead over Leon Haslam (Suzuki Alstare) cut, despite Haslam suffering a dislocated thumb and knee injuries. Biaggi now leads the series by a slightly trimmed 58 points, with two full rounds to go.

Rea's win and then a second place, combined with a luckless race two for Carlos Checa (Althea Racing) sees the Honda man in third overall, 64 points ahead of the Spanish rider. Rea also took a new lap record, 1'55.392, in race one. Cal Crutchlow is only seven points behind Checa, in fifth place, having scored a third and a fourth place in Germany. Haga's win sees him sixth, 15 points clear of James Toseland (Yamaha Sterilgarda) who fell in race one and was only eighth in race two. Strong rides from Sylvain Guintoli (Suzuki Alstare) put him eighth overall, ahead of injured rider Leon Camier and Michel Fabrizio.
Additional Coverage HERE
BMW has a hurge marketing presence in Europe and is always associating their cars and motorcyles with fashion shoots that they povide to the media. Here Troy Corser poses with two supermodels in BMW fashion gowns.
---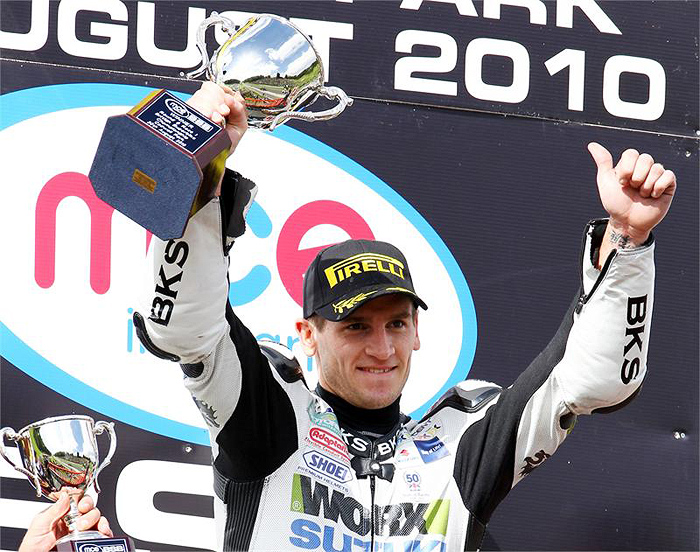 Tommy Hill leads the British Superbike Championship.
British Superbike Championship, Croft Round 10 of 12

Laverty and Hill Dominate for Suzuki at Croft
British Superbike Championship, Croft, North Yorkshore, Sept 12th - The fight for the MCE Insurance British Superbike crown entered the "Showdown" phase in this tenth round at the Croft circuit in North Yorkshire. Cresent Worx Suzuki rider Tommy Hill, together with Relentless by TAS Suzuki rider Michael Laverty can now stake a claim as a the BSB title contenders after a pivotal weekend at Croft .
Hill and Laverty both took a near perfect 45 point hall from the North Yorkshire venue in the opening two races of the Title Fighters' Shootout, with second place in race one and a memorable victory in race two. It was the 28-year-old's second top step of the season and undoubtedly one of the most important in his career. He now occupies second place in the title race, just 16 points behind Tommy Hill with five races remaining.
With a win and a second place at Cadwell Park today, Worx Crescent Suzuki's Tommy Hill has finished the first nine-round stage of the British Superbikes Championship with the lead on points. And Hill's team-mate Yukio Kagayama meanwhile took two seventh places finishes to lift his standing in the Championship to 12th.
In the first race, rival Josh Brookes had taken the early lead from Laverty but succumbed to an attack from Hill on the eighth lap, then Laverty was past as well.. Hill then maintained a constant 1:27-minute lap pace while his rivals withered, so as to take the win by a comfortable 5.116-seconds.
Laverty's confident start in race two afforded him the chance to break away from his rivals in the opening laps, but in a mirror image of race one, both he and Hill came together to dispute the top step in a nail biting finale. Laverty's superior set-up and race-craft shone through when it mattered, taking the lead on the penultimate lap before defending his lines to take a well-deserved victory on his GSX-R1000 Relentless by TAS Suzuki.
In the second race Hill had led for 11 laps and was trailing Brookes by just 0.230-seconds after 13 laps when the race was stopped. In an exciting day's racing Hill, riding his Suzuki GSX-R1000, was on top form and after dominating the first race, was challenging for the lead again in the second race when it was red flagged (on the 14th lap). The win went to laverty who was out front at the time.
Laverty's team mate Alastair Seeley didn't have quite the weekend he expected at Croft with a first race DNF after being collected by another rider at the hairpin. Then in race two the BSB rookie battled bravely for points, eventually finishing 15th. He remains in sixth place in the Title Fighters' Shootout on 506 points.
Hill's point tally from the nine rounds amounts to 287 points, three more than Brookes and six more than Ryuichi Kiyonari. However, with the Showdown phase now beginning, the championship points tally taken so far is cast aside. The championship will now be decided over the final three rounds (seven races) between the six highest points scorers so far, known as the Title Fighters. All the title fighters have their championship point tally put on an initial parity of 500, to which is added only the podium points they've scored thus far (podium points have been awarded as three for a win, two for second and one for third). On this basis Hill steps forward into the Showdown as joint leader with Kiyonari on 525 points apiece.
Tommy Hill on the factory Cresent Worx Suzuki leads teammates Michael Laverty and Alastier Seely on the Relentless Suzukis.
Tommy Hill: "What a fantastic weekend! To see Yuki coming good as well - it's been all good. In that first race I just felt really-really good, I could have made the jump earlier but I was interested to sit behind Josh to see what he was doing. In the second race the pace was so fast, something like two-seconds faster than it was last year, and maybe it was that or maybe there was small issue with the rear tyre but I had a little bit of chatter to deal with. I still felt comfortable and while Josh had passed me when I made a small mistake on the Mountain I felt comfortable and was setting up to repass him when the red flags came out.
"All in all I feel overjoyed. We get to leave here having effectively won the first part of the season and having beaten the HM Plant team in their own back yard - that's kind of a bonus. But now its crunch time and to be going into this vital part of the season with a joint points lead is a great position to be in."
Michael Laverty: "It's been an excellent weekend for us. We have been strong in every session and continually worked on our set-up. Race one wasn't perfect as I struggled a little bit in the middle sector but I still brought the fight to Tommy at the end of the race. For race two we made a few small tweaks to the set up and it made all the difference. I took charge of the race and felt really comfortable out front. It was a good battle with Tommy over the last couple of laps, but I was determined to come out on top this time around. It's now game-on for the Championship with two rounds remaining but I am well up for the fight. A big thanks has to go to the team this weekend; they worked hard in the garage to give me what I needed to win."
The HM Plant Honda riders, Ryuichi Kiyonari and Josh Brookes, among the six "title-fighters," but hard as they rode, they were not able to enjoy podium finishes. Kiyonari, the former two times winner of the British title, had been on the back-foot after taking a tumble on his out lap in the third and final element of the grid deciding "Roll for Pole" and though uninjured, he was unable to take any further part, and that left him with a third row starting slot for the opening race while Brookes, who was also struggling, the bumpy nature of the circuit making it difficult to dial his bike in, was back on the fourth row.
They both had uphill struggles with Kiyonari compounding things by making a poor start to the opener, which left him back in 22nd place on the first lap, but he was soon back in the groove and attacking to gain placings, coming through to finish that race in eleventh place.Brookes, meanwhile, was also gaining ground, amid a hard fought mid-pack, as he came through to finish in sixth place and in the second race, it was a similar story, with Kiyonari running eleventh on the opening lap, four places down on Brookes, but as the race progressed better things lay ahead with Kiyonari showing the speed and style that in earlier visits to this circuit had taken him to four victories.
This time, Kiyonari had to settle for fourth place with Brookes back in eighth, while their Swan Honda rivals, Stuart Easton and James Ellison, who had missed the cut to be among the "title-fighters" were enjoying better results. Easton, who has scored his maiden BSB victory in the corresponding round of last year, took a pair of third placings while Ellison, sidelined by a front tyre puncture in the opener took sixth place next time out.
Kiyonari, on 543 points, one more than Brookes, is third in the title standings which are led by Suzuki rider Tommy Hill who took the opening race victory, ahead of Michael Laverty, with the results reversed next time out, leaving Hill 570-554 ahead of Laverty with five races and two rounds to go.
Ryuichi Kiyonari (HM Plant Honda): "I am disappointed for sure as I wanted to win and I haven't finished on the podium. I put pressure on myself after qualifying as I had that crash which meant I was on the third row and it isn't always easy to pass around here. We didn't make many changes between the races, just minor adjustments but we have made progress from practice to the race it is just disappointing it wasn't enough. I think that maybe I was tense for the first race and made some mistakes, but the second one was better and I had to fight hard for the positions. I am not worried about Silverstone as I think now that we can go back and aim for wins as we need them for the championship with only five races remaining."
Josh Brookes (HM Plant Honda): "It hasn't been a good weekend for me and I am just going to put it behind me. We thought this could be a strong round for us, we were on the podium twice last year but we haven't been as competitive as we should have been and it has been a struggle. We had a bad start to the weekend and never really recovered and it was hard to know what we were doing wrong, but we need to look at what has happened this weekend in terms of the way we work through the changes and resolve it. Race two was better than race one for me, but we didn't make any real drastic changes as it could have made it worse. We are just going to look at the weekend and then prepare for a better weekend at Silverstone."
Stuart Easton (Swan Honda): "It has been a much better weekend for me and I am so happy to be back up on the podium and putting the team back where it should be. Two podiums from two races is all I could have hoped for today and they were tough, especially race two as I had a bit of tension in my arm. The podium in the first race got the monkey off my back and I was able to relax a bit for race two and then go out and repeat the performance. It has been an unbelievable weekend and fair play to the team as they have worked so hard for this result. I also need to thank the team, all of our sponsors and supporters who have stood by me this season."
James Ellison (Swan Honda): "It has been a weird weekend for me and one of mixed emotions. I felt like I was getting stronger throughout the event and I was so happy with how qualifying went and to be on the front row. We came out and had a good warm up session so I was feeling good for the races. I was up fighting for the podium and the bike just didn't feel right on the front; I tried to ride around the problem but it wasn't until about half way through the race that I knew something was very wrong. I thought I could stay out and salvage some good points as I was in fourth but it just got too bad and I nearly launched myself a few times. In the second race I just got caught behind Michael Rutter and I passed him but then ran wide on more than one occasion, so that was disappointing as I was hoping for more this weekend."
Superbike Results Race 1
POS / NAME / NAT / BIKE / TIME / GAP
1 / Tommy HILL / GBR / Suzuki - Worx Crescent Suzuki / 27:43.359 /
2 / Michael LAVERTY / GBR / Suzuki - Relentless Suzuki by TAS / 27:43.514 / 0.155
3 / Stuart EASTON / GBR / Honda - Swan Honda / 27:53.536 / 10.177
4 / Simon ANDREWS / GBR / Kawasaki - MSS Colchester Kawasaki / 27:56.871 / 13.512
5 / Dan LINFOOT / GBR / Yamaha - Motorpoint Yamaha / 27:58.101 / 14.742
6 / Josh BROOKES / AUS / Honda - HM Plant Honda / 27:58.766 / 15.407
7 / Loris BAZ / FRA / Yamaha - Motorpoint Yamaha / 28:04.403 / 21.044
8 / John LAVERTY / GBR / Kawasaki - Buildbase Kawasaki / 28:09.342 / 25.983
9 / Chris WALKER / GBR / Honda - Sorrymate.com SMT Honda / 28:09.663 / 26.304
10 / Gary MASON / GBR / Kawasaki - MSS Colchester Kawasaki / 28:10.029 / 26.670
11 / Ryuichi KIYONARI / JPN / Honda - HM Plant Honda / 28:14.813 / 31.454
12 / Peter HICKMAN / GBR / Yamaha - Ultimate Racing / 28:18.795 / 35.436
13 / Adam JENKINSON / GBR / Kawasaki - Buildbase Kawasaki / 28:23.807 / 40.448
14 / Tom TUNSTALL / GBR / Honda - Doodson Motorsport / 28:26.543 / 43.184
15 / Hudson KENNAUGH / RSA / Aprilia - Splitlath Motorsport / 28:28.885 / 45.526
Fastest lap: Lap 5 Tommy HILL GBR Suzuki - Worx Crescent Suzuki 1:20.798 152.37 kph
Superbike Results Race 2
POS / NAME / NAT / BIKE / LAPS / TIME / GAP
1 / Michael LAVERTY / GBR / Suzuki - Relentless Suzuki by TAS / 25:42.670 / /
2 / Tommy HILL / GBR / Suzuki - Worx Crescent Suzuki / 25:42.872 / 0.202 / 0.202
3 / Stuart EASTON / GBR / Honda - Swan Honda / 25:51.204 / 8.534 / 8.332
4 / Ryuichi KIYONARI / JPN / Honda - HM Plant Honda / 25:52.260 / 9.590 / 1.056
5 / Michael RUTTER / GBR / Ducati - RidersMotorcycles.Com / 25:52.503 / 9.833 / 0.243
6 / James ELLISON / GBR / Honda - Swan Honda / 25:52.808 / 10.138 / 0.305
7 / Tommy BRIDEWELL / GBR / Honda - Quay Garage Tyco Racing / 25:53.400 / 10.730 / 0.592
8 / Josh BROOKES / AUS / Honda - HM Plant Honda / 25:54.289 / 11.619 / 0.889
9 / Dan LINFOOT / GBR / Yamaha - Motorpoint Yamaha / 25:55.082 / 12.412 / 0.793
10 / Simon ANDREWS / GBR / Kawasaki - MSS Colchester Kawasaki / 25:59.159 / 16.489 / 4.077
11 / Gary MASON / GBR / Kawasaki - MSS Colchester Kawasaki / 26:00.350 / 17.680 / 1.191
12 / Chris WALKER / GBR / Honda - Sorrymate.com SMT Honda / 26:10.010 / 27.340 / 9.660
13 / John LAVERTY / GBR / Kawasaki - Buildbase Kawasaki / 26:10.384 / 27.714 / 0.374
14 / Yukio KAGAYAMA / JPN / Suzuki - Worx Crescent Suzuki / 26:12.147 / 29.477 / 1.763
15 / Alastair SEELEY / GBR / Suzuki - Relentless Suzuki by TAS / 26:13.823 / 31.153 / 1.676
Fastest lap: Lap 12 Tommy HILL GBR Suzuki - Worx Crescent Suzuki 1:20.484 152.97 kph
Championship points
1 HILL 570, 2 LAVERTY 554, 3 KIYONARI 543, 4 BROOKES 542, 5 RUTTER 521,
6 SEELEY 506, 7 EASTON 160, 8 LAVERTY 158, 9 ELLISON 131, 10 WALKER 108,
11 BRIDEWELL 91, 12 ANDREWS 89, 13 MASON 83, 14 KAGAYAMA 76, 15 LINFOOT 74.
---
Kawasaki World Superbike Racing Team Unveils 2011 Ninja ZX-10R Racer
Nurburgring September 2nd 2010 - The all-new Kawasaki Ninja ZX-10R race bike has been unveiled to the international press at the Nürburgring racetrack, in advance of the full launch of the production machine in early October.The new Ninja ZX-10R race bike has been eagerly anticipated by everyone involved in the Superbike racing project for a while now and therefore the Kawasaki Superbike Racing Team are extremely keen to get started with the new Ninja ZX-10R.
Steve Guttridge, the Race Planning Manager from Kawasaki Motors Europe, said of the new bike and the timing of the 'sneak preview' of the racebike version of the Ninja ZX-10R, "The new race bike has been eagerly anticipated by everyone involved in the Superbike racing project for a while now. The PBM team have evolved and restructured continuously in order to be in a position to utilise the new bike's potential to the maximum next season. As you can imagine the Paul Bird team are ultra keen to get started with it and so who better than the team itself to help us show the first edition of the race version of it here at the Nürburgring?"
Ichiro Yoda, the Kawasaki Project Director, confirmed that racing is at the heart of the new machine's DNA. "We have started development this bike with slick tyres and racing spec engine. This is a quite different procedure than previous models."
No specific details of the all-new production bike were released, which will have to wait until next month. The next chance the world's media will have to get close to this exciting new machine again will be at official unveiling of the production model, at the Cologne show in early October.
---
---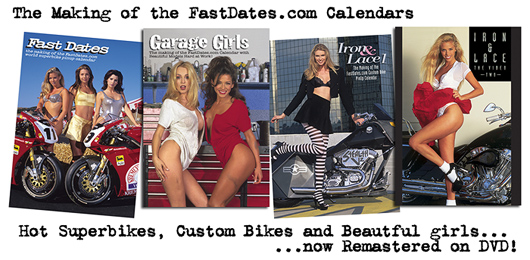 The making of the FasDates.com Calendars DVD movies are available from Amazon.com and in the FastDates.com Video Store.
---
There's more! Go to Pit Lane News Next Page

Also Visit: Fast Dates Calendar News • Iron & Lace Calendar News
Calendar Girl News • Meet the Models • Paddock Garage

Calendar Kittens, Paddock Garage, Screensavers, Iron & Lace Garage





MotorcycleSuperstore.com
Some of our Calendar Kittens can also at Playboy's website...


FREE! New Met-Art Model Galley Updated Daily - Stop Back Each Day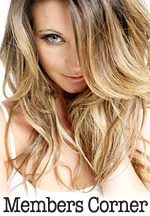 Hot Bikes, Sexy Kittens
Your Exclusive Grid Pass
also includes....
---
Proposed CA Motorcycle Manditory Stock Exhaust Bill is Modified
Sept 13th - Hey Guys, It looks like our Emails to the Govenator have worked. Senator Fran Pauley's proposed legislation to require mandatory annual motorcycle inspections to enforce use of OEM exhaust systems has been modified, to not require inspections. We still will need to run a stock or aftermarket CARB approved muffler, but now you have to be stopped by a police officer and cited for the violation.
In actuality, this is not much different than the current California law making it "Illegal to Modify any Motor Vehicle's Exhaust System to Make It Louder than Stock". A law which currently is not regularly enforced, even when it comes to those god awfully loud straight pipe Harleys. But now a police office can look at your bike, and if the CARB engraving or sticker is not on the pipe, he can write you a ticket without having to prove how loud the bike is. We just wish CA police officers would make an effort to ticket loud straight pipe irresponsible V-twin owners for everyone's peace and quiet. That's what prompted all this proposed mandatory inspection to begin with.
Read the proposed modified bill HERE
Ten Kate Honda re signs Jonthan Rea for 2011 World Superbike
Sept 12th - The Hannspree Ten Kate Honda team has confirmed that its rider Jonathan Rea will be aiming his Honda CBR1000RR squarely at the World Superbike championship title once again in 2011.
Rea joined the team in 2008 for the World Supersport championship and finished as runner up to his team-mate Andrew Pitt. He is currently in the second year of a three-year contract with the team and lies in third place in the 2010 World Superbike championship standings with four wins so far this year.
The 23-year-old, originally from Northern Ireland but now living on the Isle of Man, has displayed an impressive level of maturity and consistency in his first two seasons of World Superbike competition that has resulted in a total of six race victories and 18 podium finishes, with two rounds (four races) remaining in the 2010 season.
Jonathan Rea
I'm really happy to be staying with this fantastic team for another seaso n. We're all pulling in the same direction and we're all really excited about the prospects for the Honda CBR1000RR. Even though I'm still only 23, the team has taught me an enormous amount about world championship racing, both on the track and off it and I've become a regular race winner. To become a championship winner, I recognise that I need continuity and that's what I've got now. It's no secret that my ultimate ambition is to compete in GPs but I'll still only be 24 next season so I'm really happy to aim for the World Superbike title in 2011 and then hopefully take the next step forward after that within the Honda family.
Ronald ten Kate – team manager
It's good to see a rider of Jonathan's calibre spend his entire career to date with the Honda family. At the beginning of this agreement, it was always the intention of the rider, the team and Honda to stay together and we are very happy to see that realised now. Jonathan joined us in Supersport ranks in 2008 and his raw talent has combined with a great attitude and personality to turn him into a race winner. Next year, our only aim will be to turn that race winner into a championship winner.
Yamaha Sterilgarda Team rider Cal Crutchlow to join Monster Energy Tech 3 Team in MotoGP for 2011
Sept 5th - Yamaha Sterilgarda World Superbike Team rider Cal Crutchlow will move up to join the Monster Energy Tech 3 Team at the end of the 2010 World Superbike season to fight in the MotoGP Championship in 2011.
Cal will fill the vacancy left by American Ben Spies in his move to the factory Fiat Yamaha team for 2011. Crutchlow rejoined the Yamaha family in 2009, successfully taking the World Supersport Championship on the R6 before joining the World Superbike team in 2010. The 24yr old British rider has fought competitively over the season for podiums and race wins, taking a double victory at Silverstone for his home race.
Following in the footsteps of reigning 2009 World Superbike Champion Ben Spies, Crutchlow is another rider nurtured through the Yamaha family, progressing to the pinnacle of motorcycle racing through the various race classes and benefiting from the Japanese manufacturer's policy of developing and supporting racing talent.
"Being part of the Yamaha Sterilgarda World Superbike Team has been fantastic," said Cal Crutchlow. "When I first signed with Yamaha for the 2009 World Supersport Championship we went on to win the World Championship and the natural progression was to move to World Superbike. It was an honour to be asked to be part of the team and to remain as part of the Yamaha family. Now I'm again taking another step and I am being brought through to the Tech3 Team as they have done with other riders such as Ben Spies in the past. I first rode for Yamaha in 2003 in the R6 Cup so have a great history with them. Moving to MotoGP is a great opportunity for me, it was an honour to be asked by Herve Poncheral and for Yamaha to back me. I intend to do the best job I can with the team next year, be humble, learn and enjoy the experience."
"I'm delighted we had the opportunity to work with Cal to take the World Supersport title last year and compete this year in World Superbike," said Laurens Klein Koerkamp, Yamaha Motor Europe Racing Manager. "On one side we would have liked to go for the World Superbike title in 2011 but given the opportunities at this moment for Yamaha and Cal it is a great move. Again we are showing that our policy of bringing young riders up through the various racing classes to the top tier in MotoGP is proving successful. Cal deserves this opportunity, he is a highly professional racer and completely dedicated to training for success. We believe he has what it takes to fight for success at the highest levels."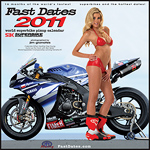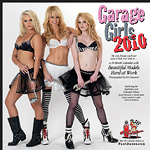 2011 Calendars!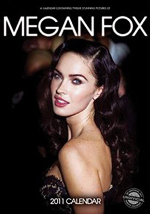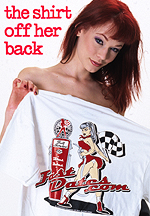 Order the Official
FastDates.com &
LA Calendar Bike Show
T-Shirts!
---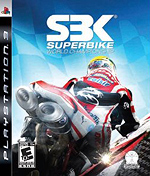 New Playstation!
Superbike & MotoGP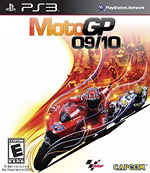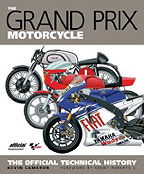 ---


KTM RC8R



Aprilia RSX1000


Kawasaki Z1000
---
Cal Crutchlow moves to
Yamaha Tech 3 in MotoGP for 2011 and
Yamaha Sterilgarda World Superbike Team confirms Marco Melandri for 2011
Sept 9th - The Yamaha Sterilgarda World Superbike Team has signed an agreement with Italian MotoGP rider Marco Melandri to join the World Superbike Championship for the 2011 race season. 28yr old Melandri will replace current Yamaha Superbike rider Cal Crutchlow who stays within the Yamaha family, moving to MotoGP to replace Ben Spies on The Monster Yamaha Tech 3 M1 bike.
Melandri is a former 250cc GP World Champion and has finished as highly as 2nd in the MotoGP Championship with five MotoGP race victories to date in his career and a further 10 250ccGP victories.
"I'm very happy with this new challenge, it's a big change and I want to fight for world superbike wins," said Marco Melandri. "It's nice to be back with Yamaha; I know many people there; I was very young when I rode with them before, now I'm much more mature. As the reigning 2009 champions The Yamaha Sterilgarda Team have proved to have a very competitive package and are one of the top teams in World Superbike. I realise Superbike is not easy and I know I have to work hard. I'm looking forward to feeling the adrenalin again and fighting for the championship."
"Marco is a great signing for the World Superbike Team. He has massive experience at the pinnacle of motorcycle racing and is extremely motivated to have the opportunity to challenge for race wins again. Whilst it is sad to see Cal leave us to move on up in the Yamaha family we are excited to have a serious title contender such as Marco joining us." Said Yamaha Motor Europe Racing Manager Laurens Klein Koerkamp
Yamaha signs Eugene Laverty to complete 2011 World Superbike Team
Sept 10th - Yamaha has signed a contract with current World Supersport title contender Eugene Laverty to join the Yamaha Sterilgarda World Superbike Team on the YZF-R1 alongside MotoGP rider Marco Melandri for the 2011 season. 24 yr old Laverty from Northern Ireland is a proven racer, having come second to Yamaha's reigning World Supersport Champion Cal Crutchlow in the 2009 championship with four race wins. He is currently just 12 points behind the lead in the current standings with two further rounds to go having taken seven race wins and five pole position starts so far this season.
Laverty is no stranger to Yamaha, taking time out from the 250cc MotoGP Championship to enjoy two wild card World Supersport rides in 2008 in place of injured rider Fabien Foret. The young rider adapted quickly, scoring an impressive podium finish with third in his second outing at Vallelunga.
"It's great to have a contract signed at this stage while still fighting for the title in the Supersport class. I desperately want to win this year before moving on," said Eugene Laverty. "When I rode the Yamaha YZF-R6 in World Supersport in 2008 I was having a tough time in 250s, it's nice that Yamaha brought me to the fore and are now giving me the opportunity within superbike. Ben Spies winning the championship in 2009 and Cal Crutchlow now stepping up and winning races shows the bike and team are more than capable so the rest is up to me. I think with the team support and a good testing schedule we can start the 2011 championship ready to be competitive from the first race and be on the podium as early as possible. Having a teammate like Marco Melandri is great, he has a wealth of experience to learn from so I'm going to enjoy riding with him."
"We've been very impressed with Eugene in the World Supersport Championship," said Yamaha Motor Europe Racing Manager Laurens Klein Koerkamp. "He is a very talented racer who has shown great dedication to training, is focussed on victory and we know he's a great person to work with. We have proved with Cal Crutchlow that we have the facility to bring young riders through from World Supersport, continue to nurture and develop them in World Superbike and provide them with further opportunities in MotoGP if the situation is right. We look forward to working with Eugene and believe he has the talent to continue through with Yamaha into the future."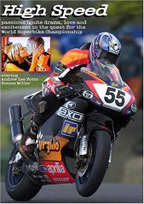 High Speed - the Movie
The best motorcyce racing movie ever made! Filmed on location at World Superbike, this an exciting romantic drama staring beautiful actress Sienna Miller.


Erotica Archives
FREE New Model
Galley Updated Daily
Warning Contains Nudity
---
AMA Pro Racing and Mazda Raceway Laguna Seca Announce 2011 Event Date
DAYTONA BEACH, Fla. (September 9, 2010) - AMA Pro Racing and Mazda Raceway Laguna Seca are pleased to announce that AMA Pro Road Racing will return with MotoGP to the historic 2.258-mile circuit on California's Monterey peninsula as part of the 2011 Red Bull U.S. Grand Prix. The seventh running of the event will tentatively be held on July 22 - 24, 2011, with final confirmation coming with the release of the official FIM calendar later this month.

"We're all excited about returning to the world stage and to one of our favorite venues," said AMA Pro Chief Operating Officer and Managing Member, David Atlas. "Mazda Raceway Laguna Seca is a favorite amongst our riders and we know that they will put on a tremendous show for the fans."
"The best riders in the world and the U.S. will once again be together to treat our fans to incredible on-track action," said Gill Campbell, CEO/general manager for Mazda Raceway Laguna Seca.

The 2011 Red Bull U.S. Grand Prix will host three classes of AMA Pro Road Racing: AMA Pro SuperSport, AMA Pro Daytona SportBike presented by AMSOIL and AMA Pro National Guard SuperBike in addition to the MotoGP World Championship. The date for the event is tentative, subject to the release of the full FIM calendar in September.

All general admission tickets, paddock passes, grandstand seats, parking and general camping for the Red Bull U.S. Grand Prix will go sale November 2, 2010 by phone at (800) 327-7322 or on-line at www.mazdaraceway.com.