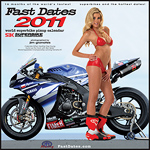 2011 Calendars!
with FastDates.com Calendar Kitten, Ducati Corse Grid Girl
and Playboy Playmate
Heather Rae Young!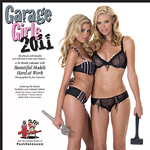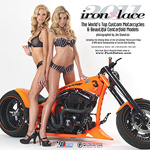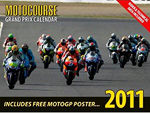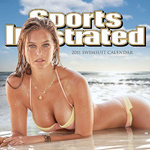 Click for even more Calendars!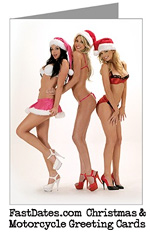 There's More
FastDates.com Gear!
Greeting Cards, Shirts, Mugs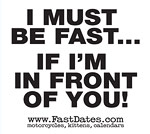 ---
New Roadrace Books, Videos and Playstation Games for Christmas 2010
New PlayStation
Racing Games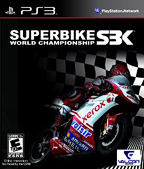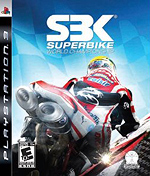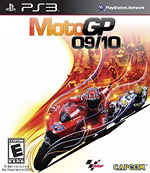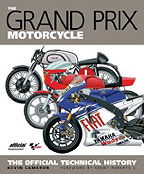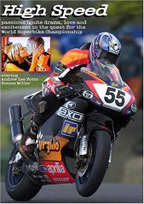 High Speed - the Movie
The best motorcyce racing movie ever made! Filmed on location at the World Superbike races , this an exciting romantic drama staring beautiful British actress Sienna Miller.
---
Devastating Motorcycle Industry Statistics!
First-time bike buyers declining, consumer survey finds
Powersports Business
Friday December 17, 2010

The population of new motorcycle buyers is aging, with the average rider age increasing from 40 to 49 years since 2001.
Additionally, the percentage of first-time buyers has declined for a second consecutive year.
Those are two of the findings of J.D. Power and Associates 2010 U.S. Motorcycle Competitive Information Study, which includes responses from close to 8,500 owners who purchased a new 2009 or 2010 model-year on-road or dual-sport motorcycle between September 2009 and May 2010.
The study, now in its 13th year, measures owner satisfaction with new motorcycles by examining six major factors of the overall ownership experience: product, build quality, cost of ownership, sales, service and warranty.
In-depth details of the consumer survey, believed to be the largest of its kind, will be unveiled in an upcoming edition of Powersports Business.
Editor's Note: This is a devastating statistic for the motorcycle industry. With the median age of motorcycle buyers (and hence riders) going up by 1 year of age, in each of the last 9 years. That essentially means no young new riders are coming into the sport, and sales are dropping at a devastating rate of 5-10% per year, no matter what the economy does to improve. In 10-20 years when the median rider age reaches 60-70 years old and riders die off/stopping buying motorcycles, there will be effectively no new motorcycles sold in America.
New motorcycle sales have already dropped some 70-30% among manufacturers in the last 3 years because of the economic collapse in America. This new riders Median Age statistic report means that even if the U.S. economy improves 5-10% per year in the coming years, new motorcycle and product sales will never increase from where they have fallen today.
The only way to turn this around is to sell affordably priced, financed, and insured entry level motorcycles and scooters to teen angers with their parent's blessing that are as cheap and easy to purchase, insure and operate as $2,000 used car.
We don't see that happening with TV shows like Stunt Rider on The Speed Channel serving as the only street bike role model for kids, and the statistic that motorcyclists are 7-times more likely to killed in a road accident compared to automobile drivers.
Taylor Momsen
The Pretty Reckless
Chicks That KICK ASS!
NCAA Womens' Vollyball
Kawasaki 2011 Ninja ZX10R Sales Hold to be Lifted in January
Kawasaki dealers to resume sales as normal.
IRVINE, Calif. (Dec. 29, 2010)---Kawasaki Motors Corp., U.S.A. announced that the recent sales hold placed on the 2011 NinjaÆ ZX?-10R sportbike is expected to be lifted in late January and that sales of the highly-anticipated unit will resume as normal.
Kawasaki said the proactive sales hold resulted from a finding that indicated possible surging of the intake valve spring when the unit is operated under unique riding conditions, such as on a racetrack. The surge could cause the intake valve to seat improperly, resulting in poor engine performance.
The camshaft, valve springs, and spring retainers are being replaced to prevent the valves from surging, without affecting engine performance.
Rule Change Creates More Action At 2011 Red Bull Indianapolis GP

INDIANAPOLIS, IN – December 9, 2010 – (Motor Sports Newswire) – MotoGP fans will receive even more value and excitement at the 2011 Red Bull Indianapolis GP motorcycle race at the Indianapolis Motor Speedway thanks to new regulations approved Dec. 9 by the event's governing organization.
All three classes of the MotoGP World Championship – MotoGP, Moto2 and 125cc – will feature more track time on Friday and Saturday at all events in 2011, including the Red Bull Indianapolis GP on Aug. 26-28 at IMS. The greatest increase of on-track motorcycle activity will be seen in the marquee MotoGP class, featuring Red Bull Indianapolis GP winners Valentino Rossi, Jorge Lorenzo and Dani Pedrosa, and Americans Nicky Hayden, Ben Spies and Colin Edwards.
Details of the new regulations for 2011:
MotoGP (four hours): Four one-hour sessions. There were three hours of combined track time for MotoGP on Friday and Saturday at the 2010 Red Bull Indianapolis GP.
Moto2 (three hours): Four 45-minute sessions. There were two hours, 45 minutes of combined track time for Moto2 on Friday and Saturday at the 2010 Red Bull Indianapolis GP.
125cc (two hours, 30 minutes): Two 45-minute sessions in the morning, two 30-minute sessions in the afternoon. There were two hours, 20 minutes of combined track time for 125cc on Friday and Saturday at the 2010 Red Bull Indianapolis GP.
The complete schedule for the 2011 Red Bull Indianapolis GP, including the times for motorcycle on-track activity, will be released at a later date.
2011 tickets: 2011 Red Bull Indianapolis GP tickets are on sale now.
To buy tickets, visit www.imstix.com, call the IMS ticket office at (317) 492-6700 or (800) 822-INDY outside the Indianapolis area or visit the ticket office at the IMS Administration Building at the corner of Georgetown Road and 16th Street. Ticket office and phone hours are 8 a.m.-5 p.m. (ET) Monday-Friday.
The 2011 Red Bull Indianapolis GP is scheduled for Aug. 26-28 at IMS.
Race Day general admission tickets cost $40, with Friday general admission $10 and Saturday general admission $20. A three-day general admission ticket is $60. A Friday-Saturday general admission ticket is $25.
Children ages 12 and under will be admitted free any of the three days of the event when accompanied by an adult with a general admission ticket.
Kawasaki puts hold on
and recalls all
2011 Ninja ZX-10R
December 14th 2010 - Kawasaki Motors Corp., U.S.A. has temporarily stopped selling its 2011 Ninja ZX-10R sport bike in what the company is calling a "technical hold."
The company is asking for unsold units to be returned to Kawasaki warehouses. The units will be redistributed once "Kawasaki is 100 percent confident they reflect company standards for this highly technical, race-bred machine," stated a press release.
Kawasaki also said those who have already taken delivery of the new sport bike will be instructed to return the unit to the dealership for a full refund "and will be among the first to have the option of receiving a new unit once the technical hold has been lifted."
The Kawasaki press release did not state the reason for the technical hold.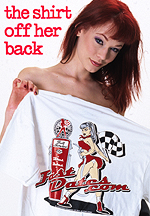 Order the Official
FastDates.com &
LA Calendar Bike Show
T-Shirts!
---
World Superbike Introduces European Junior Cup for 2011
Rome, Wednesday 8 Dec 2010 - The European Junior Cup is an exciting new class that will feature at the events of the 2011 Superbike World Championship organized by Infront Motor Sports. Open to 14 to 17 year old racers from around the world the European Junior Cup takes place at some of the most famous and legendary racing circuits in the calendar.

Riders will compete on identical race prepared Kawasaki Ninja 250R motorcycles and will have the opportunity to display their talent in front of thousands of racing fans when they take to the track, directly before Sunday's second World Superbike race.
The fantastic European Junior Cup package includes:

Race prepared Kawasaki Ninja 250 R and pit equipment
Transport of motorcycle to all rounds
Entry fees, tyres and fuel
Riding equipment and team wear
Hospitality at the Junior Cup paddock village
Technical support
Race coaching from star riders
Pre season training camp in Spain.
To prepare the young riders as they begin their international racing careers there will be an active coaching programme throughout the season, beginning with a training camp for all participants in Guadix, Spain.
The series then visits the following circuits:

Assen (15-17 April)
Monza (6-8 May)
Aragon (17-19 June)
Silverstone (29-31 July)
Nurburgring (2-4 September)
Magny-Cours (30 September – 2 October)
The European Junior Cup welcomes racers from a wide range of motorcycling disciplines. Entries will be considered from all riders who have held a competition license for at least one year in either road racing, motocross, enduro, supermoto, trials or minimoto.

For further information or to enroll in this exciting new youth series please visit the www.europeanjuniorcup.com website, which will shortly be online.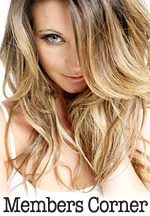 Hot Bikes, Sexy Kittens
Your Exclusive Grid Pass
also includes....
---


Erotica Archives
FREE New Model
Galley Updated Daily
Warning Contains Nudity
---
Guy MARTIN TESTS RELENTLESS SUZUKIS
IN ALMERIA
Team Suzuki Press Office - December 15. - Guy Martin had his first taste of Relentless Suzuki by TAS machinery at Almeria in Spain when he tested the team's GSX-R1000 Superbike at the weekend.
The newly-signed British rider from Lincoln rider also took time out to ride the all-new GSX-R600 during Suzuki's official launch at the same circuit and was suitably impressed.
Martin completed just over 80 laps of the Almeria circuit in near perfect conditions and was immediately blown away by the performance of the GSX-R1000 Superbike. The bike was run with the same specification that had been used at this year's Ulster Grand Prix, as team manager Philip Neill wanted Martin to use it as a starting point.
Two different engine specifications and a number of new parts were taken to the test, and although the team opted to run the bike with limited electronic aids - to give Guy a feel for the engine - he still reported it was the best Superbike he'd ever ridden.
Philip Neill- Team Manager:
"This is a great start to our relationship with Guy and to be one step ahead of the rest with an early test in December demonstrates our commitment to the job in hand. He's also the first rider to test the new 600, even though it was in road trim. We still have a lot of updates for the Superbike, which he will now try in February: things like a full Magneti Marelli package that will make the bike even better for him, so we are pretty excited at his feedback and already looking forward to getting started in 2011."
Guy Martin:
"It's mega to get out before Christmas with no pressure and no stop watches and just try different things - I mean who else is out there testing before Christmas? The last time I rode a GSX-R1000 was for a magazine test last year and I gave it a good write up, but the Relentless Superbike was just mega. I was more than impressed with it and the way the boys worked with me was equally as impressive. They knew exactly what I wanted and in less than a day the bike felt like it was mine - I would have been quite happy to race it. They tailored all the little things I like to suit me and the feel I got from the engine, suspension and chassis was fantastic.
"I also got the chance to ride the new little 600. The GSX-R600 was never a bad bike, but having lost a bit of weight and added more grunt, it's not going be on the back foot now is it? I'm looking forward to running it in race trim in the New Year."
Michael Jordan Motorsports' Hayden Named to National Guard, Bostrom To Jordan Suzuki Teams
Jennings, FL (December 16, 2010) - Michael Jordan Motorsports (MJM) is pleased to announce that Roger Lee Hayden will represent the National Guard and its more than 360,000 enlisted soldiers on its #54 machine during the 2011 AMA Pro Racing National Guard Superbike Championship. His MJM teammate, Ben Bostrom, will pilot the #23 Jordan Suzuki motorcycle,.
"It's an honor to represent the soldiers who are our first responders at home and who are called to duty around the world," said Hayden.
"Riding the Jordan Suzuki bike is something I'm really looking forward to, I'm proud to represent the achievements, style and passion of Michael Jordan. I'm pumped!" said Bostrom.
"The Hayden and Bostrom names, as well as their talent, are known the world over. We're confident in Roger Lee's and Ben's commitment to building the Michael Jordan Motorsports franchise into a true championship contender in 2011," said Kreig Robinson, MJM Vice President of Corporate Relations.
Hayden and Bostrom are currently testing their bikes and preparing for the upcoming season at the JenningsGP facility in Jennings, FL.
Successful Shoulder Surgery for Marco Melandri in preparation for joing Yamaha's World Superbike Squad in 2011
December 24th - Yamaha Factory World Superbike Team's new recruit for the 2011 series, former MotoGP star Marco Melandri, underwent minor and completely successful surgery on his right shoulder yesterday (Thursday 23rd December) and expects to be fully fit for the works squad's next test at the Portimao circuit in Portugal on January 26th.
The 28 year old, a former Grand Prix 250 world champion, and a WSB rookie on the formidable YZF-R1 in 2011, has elected for a hospital visit and an overnight stay after some complaints around the joint possibly due to an old injury and in the wake of three days hard riding and testing recently.
After scans on Wednesday revealed some extra movement in the limb, the Italian opted for a clean-up procedure in order to reduce risk of further aggravation during his maiden term in World Superbike that is set to start at Phillip Island on February 27th. Dr Giuseppe Porcellini, the same specialist who worked on the shoulder of Valentino Rossi, performed the operation and the racer will leave his ward today (Friday). Dr Porcellini reported that there was no damage to ligaments therefore a straightforward 'tidying' took place and a 'staple' attached - that will erode naturally over time - will add extra stability.
Aside from requiring the use of a brace for two weeks the sole effect of Melandri's trip to the operating theatre will be a slight interference with his ability to train 100% during the month of January but he expects to be fit and raring to go for his next appointment with the R1 in Portugal.