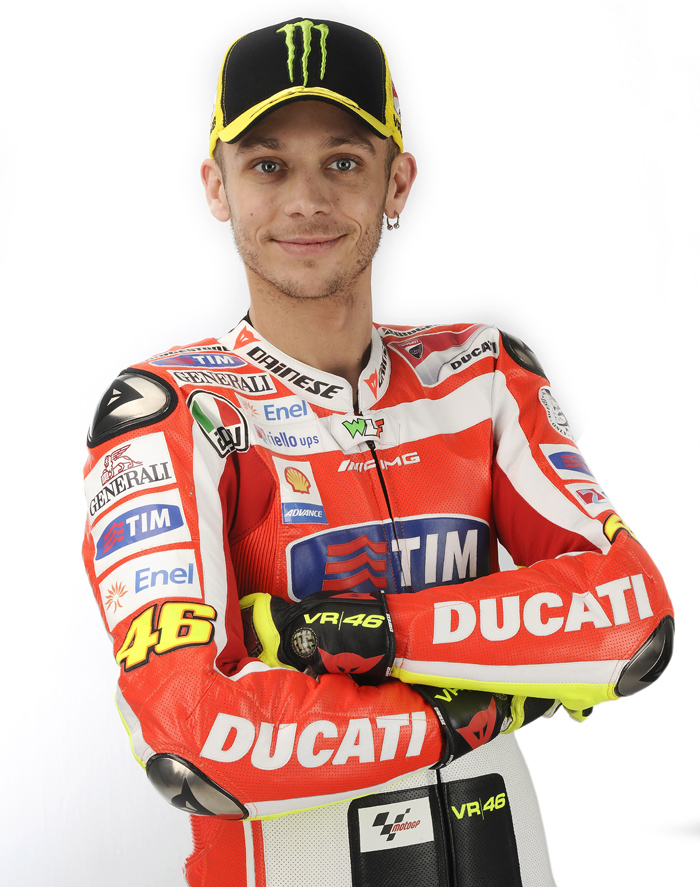 Our first ever look at Valentino in Ducati colors!

Ducati Wroom Annual MotoGP Team Press Introduction
Ducati Grows as a True Icon of Italy
Dressed in "Ducati red" for the first time, Valentino Rossi announces his motivation for the new season and that the Italian Tricolore will decorate the official MotoGP bikes during this year's celebration of 150 years of Italian unity
Madonna di Campiglio, Italy, 11 Jan, 2011 – The Ducati Marlboro Team was officially presented on the snow-covered slopes of Italy's prestigious winter mountain location, Madonna di Campiglio. Ducati CEO and President, Gabriele Del Torchio, met the media and gave interviews regarding the current motorcycle market situation and the ever-growing prestigious and significant role played by Ducati within the international motorcycling industry.
"2010 was the final year of our three year strategic-industrial plan, presented in January 2008. Over this period, Ducati economic and financial figures increased exponentially in terms of profitability and production. Registrations increased by 5% in 2010, reaching 36,200 motorcycles, enabling us to achieve a market share of 8.6%, a 1.5 point improvement compared to the final figures of an already positive 2009. Ducati is growing on all markets and especially in Italy, where our share today is more than 15%, and in North America and the Far-East where sales increased by 64%. The dramatic impact of the world crisis on this specific market (-52% over the three past years) saw the motorcycling industry lose 12.1% and 13.7% for our specific segment.
In this harsh environment Ducati completed a significant turnaround, meeting all planned goals and constantly investing on research and development of new products. Since 2007 Ducati presented 12 brand new models, two more than the original plan. But being innovative is not enough and the fact that defects found on bikes during the guarantee period have now been reduced by 50% speaks volumes about the progress made on the quality side of our work.
A great contribution to 2010 was provided by the Multistrada 1200. Although the motorcycle has only been available since April 2010, 8,887 were sold and 7,200 registered, conquering 14.3% market points in its segment. It was its first year on the market and the Multistrada became the second world-best-seller.
In 2011 a new three-year strategic planning has started, during which we will mainly focus on our growth, both in our traditional markets and in the new ones, and on strengthening our financial and economic structure. Our new industrial plan for 2011-2013 will challenge us with crucial targets in all directions and our main objective will be to continue to deliver more innovative, premium products to Ducatisti world-wide.
Races will still be the best "advanced research and experience" laboratory and our most efficient means of keeping our passionate and faithful Ducati fans all over the world as close to us as possible.
Let me welcome Valentino Rossi, and welcome back Nicky Hayden, on behalf of the whole company and let me thank all our sponsors, especially Marlboro, whose contribution has been crucial since the very beginning of our adventure into the MotoGP Championship. Ducati will remain in 2012 the icon of excellence it has so far proven to be and will deliver "Made in Italy" to markets all over the world. This year we are celebrating the 150th anniversary of Italian Unity and we are proud to accept the invitation of our country's President, Giorgio Napolitano, by placing the Italian Tricolore on Valentino's and Nicky's motorcycles."
Left to right: Ducati CEO Del Torchio, riders Valentino Rossi and Nicky Hayden, their respective team managers.
Valentino Rossi and Nicky Hayden Share the Spotlight at WROOOM
Tuesday 11 January 2011: Wrooom Press Ski Meeting, Madonna di Campiglio (Trento, Italy): Wrooom and Madonna di Campiglio were the theater today for the first press conference with Valentino Rossi as a Ducati rider, preceded on stage by his Ducati Marlboro teammate Nicky Hayden. Both riders touched on a variety of topics in response to the questions from the audience, composed of Italian and international journalists from all over the world. Naturally, there was great interest in the Italian rider's physical condition following his shoulder operation last November, and in his first impressions of the Desmosedici GP11, while Hayden spoke as a rider who has integrated perfectly with the Italian team.

Click for BIG SCREENSAVER
"This my third year with Ducati," Nicky said. "The start was a little bit difficult, but it's gotten better and better since I've been on this team and on this bike. We've grown a lot, the bike has improved, and my relationship with the team has improved. We made a big step from the first year to the second, and I'd like to do the same this year. We know we have a good bike. We've made a couple of little tweaks for next year by adding some staff and a few engineers to help me. I have a strong team around me. I know being teammates with Rossi won't be easy, but I really don't get too caught up in that. I focus on my job, and that's why I think it'll work with us. I'm looking forward to having Valentino's information and feedback. He's been around a long time and has a lot of experience. I think it'll be fun. I know our team; the motivation is really high, and the excitement with the fans in Italy is high as well. I can't imagine what the atmosphere will be like when get to Mugello."
"Honestly, I had hoped to be a little better by this time," Valentino said in response to the first question, "but instead, it's going to be quite a race to have decent fitness in time for the first test. My recovery is exactly on schedule, but it's long: we're working hard to at least recover mobility in my shoulder, which I'll need to ride the bike well and to be able to fit behind the windscreen. I won't be able to be in top form for the first test in Malaysia, because it will be impossible to regain full strength, but I hope to be able to have a good seating position. The doctors assured me that the shoulder will return to 100% in a few months. Obviously, it would've been better to be in shape now, because we've got a lot of work to do and not much time to do it: three tests before the championship to make the Desmosedici not only very fast—it already is—but also a little easier to ride. We'll have to meet each other halfway: make the bike like I like, and as for me, adapt my riding style a little to try and make the most of the bike. It will be an emotional challenge; it will be difficult, but I'm happy because there's a lot of extra motivation. They're very excited at Ducati; they believe in me, and we'll do our best!"
Wrooom continues tomorrow with press conferences with Claudio Domenicali, General Director of Ducati Motor Holding, and Filippo Preziosi, General Director and Technical Director of Ducati Corse, followed by the presentation of the Ducati GP11.
---
Ducati Riding Experience Introduces the Troy Bayliss Academy for 2011
10 January 2011 - Ducati's innovative riding school, the Ducati Riding Experience, announces the 2011 season with an incredible program including the exciting new Troy Bayliss Academy- which delivers the dream opportunity of instruction from triple World Champion Troy Bayliss himself. Catering to every level of riding experience, the 2011 DRE courses start begin in April at major circuits across Italy such as Adria, Imola, Monza and Mugello. The safety-driven, adrenaline-filled events collaborate with the Italian Motorcycle Federation (FMI) - setting a new benchmark for fully approved instruction.

For those wanting to lay their very first tire tracks on a motorcycle, the Basic course onboard the Ducati Monster 796 provides the perfect environment to learn in complete safety under highly skilled instructors. More experienced riders who want to further improve their skills will benefit from the Intermediate course; which uses Monster 796, Hypermotard 796 and Hypermotard 1100EVO models in specially prepared exercises.

On the track, the Racing 1 course uses the brand new 848EVO to teach basic track riding-skills in an environment specifically designed for those riding on a track for the first time; or those who have limited track experience. The course is held exclusively at the Adria Circuit, a perfect place for a track-riding debut.

The Racing 2 course is intended for those who already have track-riding experience and want to improve their style, technique and speed in a controlled and safe environment. Also using the Ducati 848EVO, participants will be under the professional tuition of highly experienced and accomplished instructors.

For those riders who already have well developed track skills, are comfortable with being in a high-speed environment and now want to take their riding to the next level, the Master course uses the new Ducati 1198 SP model.

DRE participants will enjoy considerable track time on some of Italy's top race circuits and full immersion into the world of Ducati. The incredible line-up of instructors includes champions from the National, European and World level; including Dario Marchetti, Alessandro Polita and the charismatic 500cc World Champion, Marco Lucchinelli.

2011 also sees the addition of the Troy Bayliss Academy, an exciting new course designed for highly competent track-day riders aboard the new Ducati 1198 SP. Groups will be restricted to just four lucky riders per day, each riding with and receiving direct tuition from the legendary triple World Superbike Champion himself.

DRE course fees range from €350 (~$450US) for the Basic course to €2000 (~$2,600US) for the Troy Bayliss Academy. The fee includes motorcycle, tires, instructors, fuel, lunch and a welcome kit. Course registration opens on 20 January 2011 at www.ducatiridingexperience.com.
Ducati Riding Experience courses:
Basic (Monster 796)
Intermediate (Monster 796, Hypermotard 796, Hypermotard 1100EVO)
Racing 1 (Superbike 848EVO)
Racing 2 (Superbike 848EVO)
Master (Superbike 1198 SP)
Troy Bayliss Academy (Superbike 1198 SP)

Ducati Riding Experience calendar:
April 27-28 Adria Basic*,Intermediate**, Racing I
May 10-11-12 Imola Basic*, Intermediate**, Racing 2, Master, Troy Bayliss Academy
June 17 Mugello Basic, Intermediate, Racing 2, Master, Troy Bayliss Academy
July 7-8 Monza Basic*, Intermediate**, Racing 2, Master, Troy Bayliss Academy
September 14-15 Mugello Basic*, Intermediate**, Racing 2, Master, Troy Bayliss Academy
* Second day only ** First day only
---
GAS vs. Electric! New Chip Yates Superbike podiums at Fontana Speedway race
January 10, 2011 - AMA and FIM Pro Racer Chip Yates has launched a new team, hiring on talented MIT Electrical Engineers from the Unmanned helicopter industry to design and build an Electric Superbike with their goal to win in the 2011 World Electric Championship. In the team's first preliminary race test of the 2011 season at Auto Club Speedway (Fontana) on Jan. 9, 2011 (not 2010 as shown on the video), Chip ran two races in the Heavyweight Twins class with the SWIGZ.COM Pro Racing Electric Superbike, and scored two podiums with a 2nd and 3rd!
---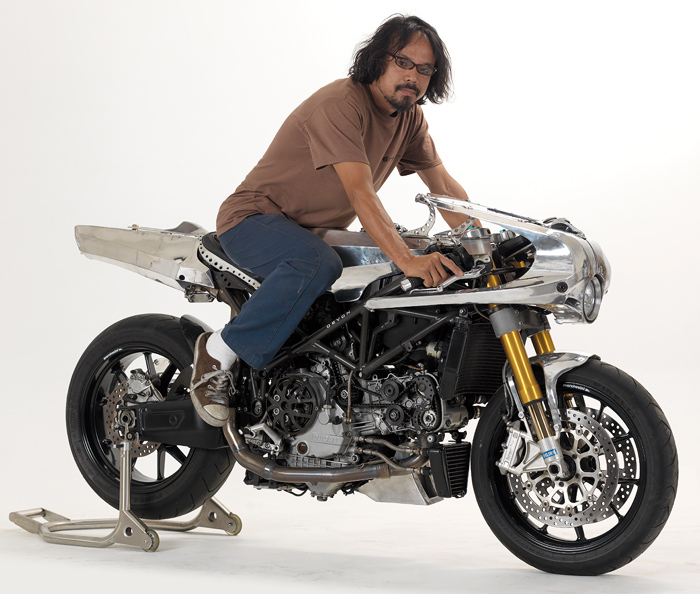 Shinya Kimura with the Ducati 999S Superbike retro conversion
Shinya Kimura Ducati 999S "Devon"
featured in the 2012 Fast Dates Calendar and in the Calendar Bike Garage
by Jim Gianatsis / photography by Jim Gianatsis
We first met Shinya Kimura when he won Best of Show bike at our 2004 LA Calendar Motorcycle Show with an old retro customized Harley Panhead.. At that time Shinya was the front man and celebrity builder at Zero Engineering of Japan, and we were humbled that Shina flew over from Japan with his bike just for our Calendar Show. It was Shinya who pioneered some 10-15 years ago the current retro chopper look that many top builders in America and around the world have followed. Shinya's retro customs were was so well known his he enthusiastic fans all over the world, including Hollywood stars, waiting in line up to 4 years to buy one of his bikes
The next year, 2005, Shinya moved to America and opened up a branch of Zero Engineering in Las Vegas, NV. But a year later he had a falling out with his partners and moved to Los Angeles to start up his own solely-owned company Chabbott Engineering, the company name he had used when he first started building bikes.
Originally from Japan where he turned to motorcycle repair, racing and restoration after studying entomology, Kimura has now relocated to the United States permanately and embarked on what has become a storied career in building what some have called functional art. He currently works out of his shop, Chabott Engineering, in Azusa, CA (www.chabottengineering.com).
Shinya has attended the LA Calendar Motorcycle show every year since 2004 and has used the Show each year to premier his latest custom builds. The retro Panhead Harley which won Best of Show that first year year was featured in the marketing campaign for the 2005 Calendar Show where it was seen and purchased by actor and motorcycle enthusiast Brad Pitt. Since then Pitt has purchased a number of Shinya's customs, including a pair of custom built Triumph and Ducati sportbikes that Shinya premiered at the Show in 2009.
Making its world premier at the 2010 Calendar Motorcycle Show was this aluminum re bodied retro styled Ducati 999S Superbike commission by a customer named Devon. Imagine if you will a classic vintage racer like Ducati's limited production MH900e Mike Hailwood "Evoluzione" racer. Ducati built 2,000 of them back in the early 2000s powered my an anemic 80hp air cooled twin. Most of them ended up parked in people's living rooms as expensive floor art because as "limited edition" bikes they were supposedly too valuable to ride, but in reality they were just plain uncomfortable and impractical to ride.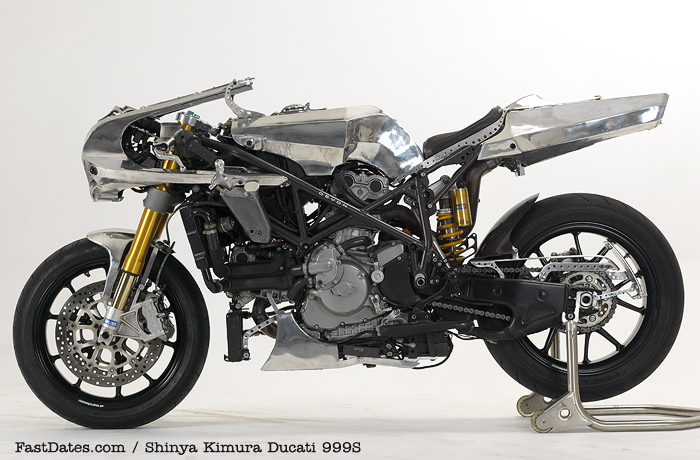 Then here comes Devon with a brain storm. Why not take Ducati's World Superbike Championship winning 999 Superbike in "S" configuration with the high end Ohlins race suspension and Brembo brakes. The Ducati that also happens to be the most comfortable riding of all the Ducati Superbikes.One that you can buy used now for around $8,000, half the market price of an MH900E. Then have legendary customizer Shinya Kimura re body it for you with unique hand fabricated aluminum bodywork. Rather than being one of 2,000 MH900E owners with a bike they can't ride, you are now just one of 1 with the ultimate ride able Ducati retro superbike that will blow the MH900E into the weeds, performance wise, and value wise over the coming years. Sheer genius! Congratulations Devon on having the ultimate 2-wheel retro racer. A unique one-off bike you can admire and ride. For additional information, hi-resolution photos and screend savers go to Calendar Bike Garage
Next project? How about a Shinya Kimura Ducati Desmosedici RR? You can see Shinya's bikes and mechanical art featured now at the Japanese Amerian national Museum in the Zen Garage exhibit:
---
Heather and Jaime Need your Help!
Vote for our official SBK Fast Dates Calendar Kittens
& Ducati Corse Grid Girls as Playboy's Playmate of the Year.

Los Angeles, CA, USA, Jan 1st - FastDates.com Calendar Kittens and Playboy Playmates Jaime Edmonson (Miss January 2010) and Heather Rae Young (Miss February 2010) are in the running this month of January for the coveted title of Playmate of the Year. They need your voting support now to come out on top with the coveted Bunny title as well. Vote at: http://pmoy.playboy.com
Beautiful Heather Rae Young is featured on the cover and inside the new 2011 SBK Fast Dates World Superbike Calendar with 2009 World Superbike Champion Ben Spies' Yamaha YZF R1 and MotoGP World Champion Valentino Rossi's Yamaha M1. Heather is a successful Los Angeles model who shot for all 3 editions of the 2011 Fast Dates Calendars including Iron & Lace and Garage Girls, just months before her Playboy Playmate centerfold feature appeared in the magazine.
This past summer both Heather and Jaime accompanied FastDates.com Calendar photographer Jim Gianatsis to the Miller Motorsports, Utah, USA round of the World Superbike Championship to shoot the next SBK Fast Dates Calendar with all the top factory Superbike teams. Then on race day both Heather and Jaime served as the official Ducati Corse grid girls for Michel Fabrizio and Noriyuki Haga.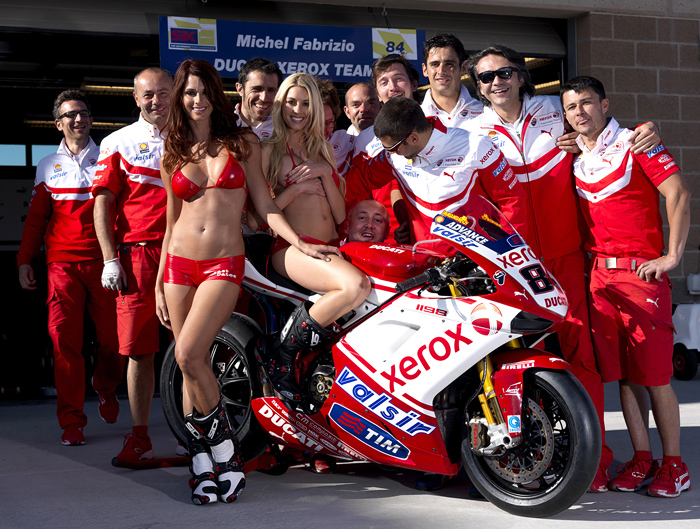 A playful Michel Fabrizio reaches over to loosens the top on Heather's bikini during a team photo shoot.
Jaime Edmonson hails from South Florida where the Florida University graduate served as a Miami Dolphins Cheerleader before coming a gun toting Boca raton Police Officer. Unfortunately her beautiful good looks proved to cause difficulties from her fellow officers, so she quit the police force to become a contestant with fellow former Miami Dolphins cheerleader and best friend Cara Rosenthal on TV's The Amazing Race, the duo finishing the season in 2nd place as the highest placing female team ever. After traveling the world, Jamie relocated to Los Angeles where she was signed by Playboy. Jaime spent a few months living at the Playboy Mansion to work on her Playboy photo shoot and participating in E!'s The Girls Next Door TV reality series. At the Playboy Mansion parties she meet our other recent Calendar Kitten and Playmate Heather Rae Young and last year they became new best friends, shooting for the FastDates.com Calendars at Miller World Superbike, and flying across America every weekend together on Playboy promotions.
Both Heather and Jaime need your help in voting for one or both of them as Playboy's Playmate of the Year on the Playboy website. Your can vote as many times as you like, but only once per day. Go to:
---
AMA Pro Road Racing Line Up Set for 2011 Dunlop Tire Test at Daytona International Speedway
DAYTONA BEACH, Fla. (January 14, 2011) - AMA Pro Racing and Dunlop Tire will be conducting a two-day test session at the newly resurfaced Daytona International Speedway on January 17 and 18. All four AMA Pro Road Racing classes will be participating in the first open test for the AMA Pro Road Racing competitors. A limited test was conducted this past December by Dunlop Tire and successfully paved the way for the first big open test of 2011.

An impressive 53 rider entry list has been set for the two-day test with 17 AMA Pro National Guard SuperBike riders, 15 AMA Pro Daytona SportBike riders, 10 AMA Pro SuperSport riders and 11 AMA Pro Vance & Hines XR1200 Series riders.

The test will begin at 12:00 noon on Monday, January 17th and run until 5:00 p.m. and then the riders will have a full day on the track on Tuesday, January 18th, running from 9:00 a.m. until 5:00 p.m.

Highlighting the entry will be 2010 National Guard SuperBike Champion Josh Hayes with his Yamaha now sporting the coveted Number One plate. He will be joined by 2010 Daytona SportBike Champion Martin Cardenas, making his National Guard SuperBike debut on a Team M4 Suzuki. Also testing for the first time at Daytona in 2011 will be Tommy Hayden, Blake Young, Chris Ulrich, Geoff May, Chris Clark and others.

A number of riders will be making their debuts on new team or equipment combinations including Ben Bostrom, Larry Pegram, Eric Bostrom and the aforementioned Cardenas. Rejoining the AMA Pro series in 2011 is Roger Hayden.

The series will also be welcoming back Kawasaki to AMA Pro Road Racing for this year's Daytona round, the exciting new project that was announced earlier today will see Eric Bostrom riding the iconic green Kawasaki Ninjas at Daytona in both the SuperBike and Daytona SportBike classes with the Team Cycle World Attack Performance program.

Larry Pegram has made an equipment change, riding a BMW in this year's series.

Ben Bostrom will join Roger Hayden at the Jordan Motorsports team in a complete rider change for the team. Hayden will be riding the National Guard Suzuki and Bostrom will be aboard the famous number 23 Jordan Suzuki.

In the AMA Pro Daytona SportBike category, 15 riders will be testing the new racing surface. 2009 Daytona SportBike Champion Danny Eslick will be getting his first look at the new track surface and he will be joined by a number of new rider team/equipment combinations as well, including Dane Westby riding with Team M4 Suzuki, Taylor Knapp moving to Vesrah Suzuki alongside Cory West, and P.J. Jacobsen riding a Ducati for Celtic Racing with technical support from Fast by Ferracci. The series will also see the return of Jason DiSalvo, riding with Team Latus Motors.

AMA Pro 2010 SuperSport Young Gun East Division champion J.D. Beach will be making his debut in the Daytona SportBike class aboard the exciting new Kawasaki entry alongside Eric Bostrom as part of the Team Cycle World Attack Performance program with Kawasaki.

2010 AMA Pro SuperSport race winners Elena Myers and James Rispoli headline the 10 SuperSport bikes that will be testing at Daytona, getting their first look at the new asphalt, the second resurfacing in track history and the first since 1978.

Also running in SuperSport will be Eric Stump, Stefano Mesa, Miles Thornton and Michael Corbino among others.

The AMA Pro Vance & Hines XR1200 Series, which debuted last year in June at Road America, will be taking to the Daytona highbanks for the first time. Bolstered by another healthy addition to the prize money fund by Harley-Davidson, the test will see a strong 11 Harley-Davidson XR1200's take to the track next week. A number of familiar names will be riding the big twins including Michael Barnes, Kyle Wyman, Paul Schwemmer, Chris Fillmore and Clinton Seller. Making a welcome debut in road racing will be AMA Pro Flat Track star Joe Kopp with Team Latus Motors and he will joined by Chase McFarland on a second Latus XR1200. AMA Pro 2009 SuperSport Young Gun West Division Champion Ricky Parker will also be testing a XR1200.

Following the earlier limited testing this past December, Dunlop Tire engineers will be on hand to closely monitor the performance of the various new combinations. The previous test was quite successful with the new surface receiving many complements from not only the AMA Pro riders that participated but also from the other categories of motorsports that have tested on the amazingly smooth new surface.

The AMA Pro teams will return in March for the opening rounds of the 2011 season with the Daytona 200 Week activities beginning March 5th with the Daytona Supercross event. The AMA Pro Flat Track events at the DAYTONA Flat Track are scheduled for Thursday, March 10th and Friday, March 11th. The AMA Pro Road Racing activities begin Thursday, March 10th and the closing race of Bike Week this year will be the famous Daytona 200, which will be run during the day on Saturday, March 12th.

Live Timing & Scoring from the Dunlop Tire Test will be available for the duration of the two-day test at http://live.amaproracing.com.

Please visit www.daytonainternationalspeedway.com for more schedule and ticket information and also www.amaproracing.com for testing results and information. Once again the 2011 AMA Pro Road racing season will be seen on SPEED TV, please visit www.speedtv.com for more information.

AMA Pro Racing is the premier professional motorcycle racing organization in North America, operating a full schedule of events and championships for a variety of motorcycle disciplines. Learn more about AMA Pro Racing at www.amaproracing.com.
AMA Pro Road Racing Stars Wrap Up Rain-Soaked Dunlop Tire Test at Daytona
DAYTONA BEACH, Fla. (January 18, 2011) - After waiting out a rain delay on Monday and losing most of Tuesday to damp conditions and early morning fog, the assembled AMA Pro Road Racing teams finally got onto the newly-paved Daytona International Speedway for the Dunlop Tire Test, the first official open test session in advance of the upcoming 2011 season.

Topping the timesheets in the AMA Pro National Guard SuperBike class was reigning champion Josh Hayes on his Yamaha, posting a time of 1:38.795/127.901 MPH. Right behind Hayes was Tommy Hayden on his Suzuki with a time of 1:39.074/127.542 MPH. Hayden's teammate Blake Young was third, and debuting Kawasaki's new liter-bike was Eric Bostrom, who finished fourth. Another rider showing well on a new combination was Larry Pegram, who posted the fifth-fastest time with his new BMW.

Debuting entirely new team-and-machinery combinations were Ben Bostrom and Roger Hayden, both showing well for Jordan Motorsports' 2011 effort. 2010 AMA Pro Daytona SportBike Champion Martin Cardenas made his debut in the SuperBike class and ended up eighth, just ahead of his Team M4 Suzuki teammate Chris Ulrich, who had to depart the track early to return home for the impending birth of his second child. Rounding out the top ten was the Buell-mounted Geoff May.

"The track is just so unbelievably smooth; when you compare some of the data from previous years, it is so much smoother," Hayes commented on his day. "It is different, but it doesn't take long to get back into the groove. I'm looking forward to the race."

In preparation for the Daytona 200, the Daytona SportBike riders took to the track for one session, which was interrupted by a brief sprinkling of raindrops. Jason DiSalvo initially set the fastest time, returning to the series aboard the Team Latus Ducati, but ultimately settled for third. Jake Zemke, new to the Project 1 Atlanta team this year, finished second on his Yamaha with a time of 1:51.987/93.225 MPH. Last year's Daytona 200 pole-position winner and 2009 Daytona SportBike Champion Danny Eslick also appeared at the top of the timesheets at numerous points during the disjointed session, but it was P. J. Jacobsen who topped the times after the short break with a best lap of 1:51.822/93.362 MPH on his new Ducati. Suzuki-mounted Cory West rounded out the top five, while Santiago Villa, who ran well early in the session, ended up sixth overall.

Next up was AMA Pro SuperSport Young Gun East Division champion J.D. Beach, showing well on the new middleweight Kawasaki by finishing sixth in his first appearance in the Daytona SportBike class. Dane Westby also made his first appearance with a new team, the Team M4 Suzuki rider finishing up eighth. Ninth was Paul Allison on his Yamaha, and Taylor Knapp finished tenth on a Suzuki.

"We were pretty happy with how everything went today," Jacobsen reflected on his day. "I think the track feels smooth as glass, and of course we're really happy being on top. [Eraldo] Ferracci is great; he's been around for a really long time and really, really knows his stuff, so I'm happy to be riding for him and Barry [Gilsenan]. I also really like the Ducati 848 EVO. It has a lot of torque and it's a good machine, nice and fast, smooth. I'm real happy with the bike."
Due to the abbreviated schedule as a result of the weather delays, the SuperSport riders were included in the Daytona SportBike session. Taking the top spot was Eric Stump, enjoying his first ride on the new pavement at the historic circuit in Daytona Beach and posting a fast lap of 1:55.846/90.119 MPH. Seven SuperSport riders took part in the session.

"I was really liking the new surface, it's way better than last year," Stump said. "Motor-wise, we don't have our good Daytona motor yet, so it's only going to get better come race time."
Making a debut on the Daytona track was the AMA Pro Vance & Hines XR1200 Series, with former Harley-Davidson 883 series rider Michael Barnes celebrating his first ride on the new XR1200 by posting a time of 2:09.568/80.576 MPH to take the top spot. Nine XR1200s participated in the shortened session that saw champions from a variety of AMA Pro Racing disciplines make their mark. Recently-retired AMA Pro Flat Track Grand National Champion Joe Kopp topped the timesheets for part of the outing, two-time AMA Pro Supermoto Champion Chris Fillmore ended up second overall and 2009 SuperSport Young Gun West Division champion Ricky Parker made his return to AMA Pro Racing to finish up third fastest.

"I'm one of the few guys out there who actually raced the old 883 series back in the day," said Barnes. "I just remember great battles, a lot of parity and eight-wide across the tri-oval. I think we're going to see the same kind of exciting race here in March."
Approximately 50 riders participated in the only full pre-season test held prior to AMA Pro Road Racing's 2011 season opener, held at Daytona International Speedway March 10-12. The riders were unanimous in their praise of the newly-paved track, and after having to wait out the inclement weather, everyone was delighted to have a chance to sample the new track surface. That in addition to the many new team, rider and machinery combinations points to an even more exciting AMA Pro Road Racing Series in 2011.

AMA Pro Racing is the premier professional motorcycle racing organization in North America, operating a full schedule of events and championships for a variety of motorcycle disciplines. Learn more about AMA Pro Racing at www.amaproracing.com.
---
World Premier Mission R Electron Powered Superbike!
December 17th 2010, Long Beach Convention Center, CA - The introduction the Mission R, the new factory race bike from Mission Motors took place today at the Los Angeles stop of the International Motorcycle Show's annual winter tour across America. The Mission R is the ultimate electric racing motorcycle. With components and software from MissionEVT which raced at the Isle of Mann, a revolutionary electric motorcycle chassis design by James Parker, and Industrial Design by Tim Prentice of Motonium Design, the Mission R is compact, nimble, intelligent and downright fierce. World Superbikespec components from Ohlins, Brembo, and Marchesini round out this serious built-for-racing package. CONTINUED
---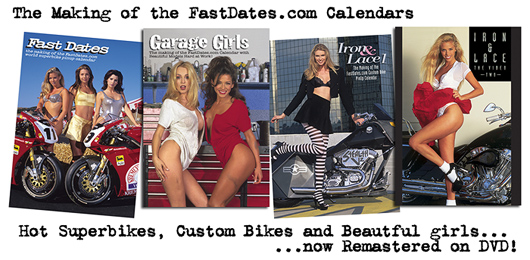 The Making of the FasDates.com Calendars DVD movies available in the FastDates.com Video Store.
---
There's more! Go to Pit Lane News Next Page

Also Visit: Fast Dates Calendar News • Iron & Lace Calendar News
Calendar Girl News • Meet the Models • Paddock Garage

Calendar Kittens, Paddock Garage, Screensavers, Iron & Lace Garage





MotorcycleSuperstore.com
Some of our Calendar Kittens can also at Playboy's website...



FREE! New Met-Art Model Galley Updated Daily - Stop Back Each Day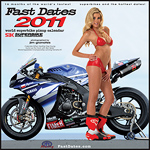 2011 Calendars!
with FastDates.com Calendar Kitten, Ducati Corse Grid Girl
and Playboy Playmate
Heather Rae Young!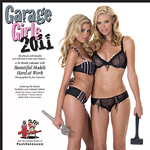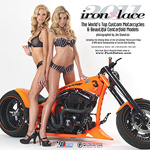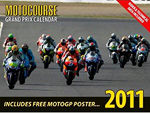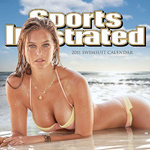 Click for even more Calendars!
---
Yamaha YZF-R1 & YZF-R6
Roadracing Parts Order Deadline
Those already planning racing schedules and track-day activities can now place orders for YEC's 2011 Racing Parts to assist the augmentation of their YZF-R1 and YZF-R6 and hone their equipment for competitive use. The deadline for the second of three European ordering rounds for the exceptional kits - produced with care and diligence by Yamaha Motor Engineering - is January 14th to ensure delivery for late April 2011 and the start of many series and events across Europe.
As is widely recognised, YEC is the only and definitive option for YZF-R motorcycle owners with a passion for getting on the race-track and making the most of formidable Yamaha performance. The Racing Parts range for 2011 contains a wide spectrum of components for engine and chassis upgrades, as well as parts suited to older R-series machines and the inclusion of several tools to assist with the set-up and installation of the material. The renewed parts for 2011 include camshafts, air funnel sets and valve springs for the R1 and a new camshaft for the R6 and for both models updated ECU race mappings are available.
YEC Racing Parts are developed 'in-house' by a dedicated team thus allowing thorough testing and evaluation of every component before a new model is released for sale to the public. YEC Racing Parts are developed using valuable input from Yamaha's officially supported racing teams, as well as from factory test riders, such as 2010 WSB star Cal Crutchlow. YEC racers are in good company as the equipment is embraced by the likes of 2010 European Superstock 600 Champion Jeremy Guarnoni and 2009 FIM World Endurance Champions Yamaha Austria Racing Team, to name but a few.
The third and last ordering period for the 2011 racing calendar will be up until May 16th for delivery by mid-August, so do not miss out on the January cut-off date for the latest refinements to the YZF-Rs.
More information and recommend retail prices can be found at: http://www.yamaha-racingparts.com
YEC Racing Parts are for closed-circuit use only and are sold through the official Yamaha network. For further information on specifications and availability in Europe please contact a local Yamaha dealer or national Yamaha Distributor.
Please ensure to credit the source for this material as www.yamaha-racing.com
New Roadrace Books, Videos and Playstation
---
ACER Announces Agreement with Ducati
Manno, January 12th 2011 - Acer today announced the signing of the agreement with Ducati Corse. Under this agreement Acer will become Official Partner of the glorious motorcycle company.
Just like in all teams that want to excel in sport competition, also in Ducati to achieve the objectives requires teamwork, commitment, continuity, flexibility and endurance while giving each individual its due value. And Acer, whose commitment to the world of sport, particularly in the motor world, is long standing and not fortuitous, bases its strength and continued growth on
these same values.

Historical Italian brand, Ducati debuted in MotoGP in 2003, becoming quickly one of the most successful players. The similarities between Acer and Ducati Racing are deep. The passion for performance and excellence, total commitment and determination to achieve new goals, the willingness to open up new paths and to invest in innovation motivate both companies.

"Both Acer and Ducati have proved that teamwork and the spirit of competition can turn ambitious goals into concrete results," said Gianpiero Morbello, Corporate Vice President Marketing and Brand, Acer Group. "We decided to sign this important new partnership with the belief that the combination of the two brands will have a positive value for Acer, as well as to strengthen their commitment to the world of motorsport."

"The agreement with Acer for us represents an achievement of an important goal," commented Filippo Preziosi, Ducati Corse General Director. "Acer shall be a partner that not only is able to provide reliable and high performance systems, but also a great experience in the racing world. With this agreement we have achieved both goals, in the delicate project engineering work also in the demanding and dynamic activity of the track. "

The agreement of the initial term of two years covers the supply of hardware including Acer branded clients and Gateway servers. Thanks to Acer and Gateway's solutions, Ducati will benefit from the most modern and efficient systems for the 3D CAD for their engine's design; from systems based on high performance computing for fluid dynamics simulation, as well as high-performance mobile devices that deliver the power necessary for processing telemetry data analysis.

The partnership between two dynamic and innovative brands such as Acer and Ducati can only be beneficial and a source of excellence for both companies.
---
New PlayStation
Racing Games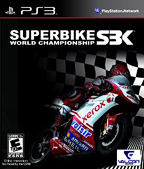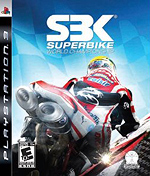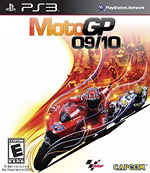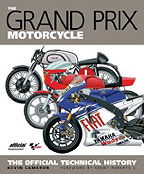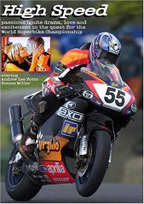 High Speed - the Movie
The best motorcyce racing movie ever made! Filmed on location at the World Superbike races , this an exciting romantic drama staring beautiful British actress Sienna Miller.
---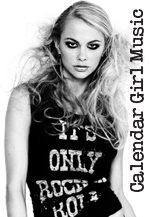 Taylor Momsen
The Pretty Reckless
Chicks That KICK ASS!
NCAA Womens' Vollyball
DUCATI AND DIESEL: A NEW PARTNERSHIP IN MOTOGP
Borgo Panigale (Italy), 10 January 2011. An important partnership was signed in the first days of this new year between Diesel and Ducati. The two brands, known and loved all over the world, share common roots: creativity and innovation, typical of the "Made in Italy" tradition, distinct factors that have enabled both companies to assert themselves and become true Italian icons all over the world. In the constant pursuit of excellence, the lifestyle brand and the motorcycle manufacturer have earned international reputations over the years, achieving extraordinary objectives while following unconventional paths.
Through this partnership, the 2011 MOTOGP season will find Diesel's logo appearing on the bikes' fairings and tailpieces, and on the sleeves of the race suits and clothing worn by Ducati Marlboro Team's incomparable champions, Valentino Rossi and Nicky Hayden, who are ready to take to the track and compete for the premier-class title.
The agreement was signed by Renzo Rosso, President and Founder of Diesel, and Gabriele del Torchio, President of Ducati Motor Holding S.p.A., for the 2011 and 2012 seasons. The first step will be to feature the unmistakable Diesel mohawk head on the bikes and rider suits, a testimony of the commitment between the two companies. Following this initial phase, the coming months will see these two prestigious brands joining forces in additional projects and initiatives, coordinated on Diesel's side by Stefano Rosso, Renzo's son, who is responsible for the brand's overall strategic alliances. A passion for racing and the Ducati brand are nothing new for Renzo Rosso. The Diesel logo appeared on a desmodromic motorcycle in 1990, when Ducati earned its first World Superbike crown with rider Raymond Roche.
"I've always been a Ducati fan," said Renzo Rosso. "I've been following them during the years and I currently drive a Monster S4R testastretta and a Streetfighter. I am proud of the appreciation that the brand has gained all over the world, both in terms of design and performance. This season in particular is extraordinary, with the arrival of Valentino Rossi the association between our brands is perfectly in line with our "Only the Brave" philosophy!"

"I'm particularly proud of and pleased with this new partnership, which adds up to other significant collaborations we've made heading into this new sporting challenge," said Gabriele del Torchio. "To be joined by a 'Made in Italy' icon like Diesel, and to have the personal support of a superfan like Renzo Rosso, can only bring additional motivation and credibility to the Ducati Marlboro Team and its great riders."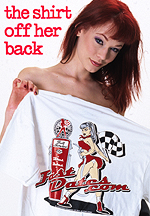 Order the Official
FastDates.com &
LA Calendar Bike Show
T-Shirts!
---
World Superbike Introduces European Junior Cup for 2011
Rome, Wednesday 8 Dec 2010 - The European Junior Cup is an exciting new class that will feature at the events of the 2011 Superbike World Championship organized by Infront Motor Sports. Open to 14 to 17 year old racers from around the world the European Junior Cup takes place at some of the most famous and legendary racing circuits in the calendar.

Riders will compete on identical race prepared Kawasaki Ninja 250R motorcycles and will have the opportunity to display their talent in front of thousands of racing fans when they take to the track, directly before Sunday's second World Superbike race.
The fantastic European Junior Cup package includes:

Race prepared Kawasaki Ninja 250 R and pit equipment
Transport of motorcycle to all rounds
Entry fees, tyres and fuel
Riding equipment and team wear
Hospitality at the Junior Cup paddock village
Technical support
Race coaching from star riders
Pre season training camp in Spain.
To prepare the young riders as they begin their international racing careers there will be an active coaching programme throughout the season, beginning with a training camp for all participants in Guadix, Spain.
The series then visits the following circuits:

Assen (15-17 April)
Monza (6-8 May)
Aragon (17-19 June)
Silverstone (29-31 July)
Nurburgring (2-4 September)
Magny-Cours (30 September – 2 October)
The European Junior Cup welcomes racers from a wide range of motorcycling disciplines. Entries will be considered from all riders who have held a competition license for at least one year in either road racing, motocross, enduro, supermoto, trials or minimoto.

For further information or to enroll in this exciting new youth series please visit the www.europeanjuniorcup.com website, which will shortly be online.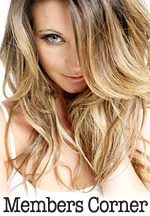 Hot Bikes, Sexy Kittens
Your Exclusive Grid Pass
also includes....
---


Erotica Archives
FREE New Model
Galley Updated Daily
Warning Contains Nudity
---
DAVIDE GIUGLIANO JOINS FORCES WITH ALTHEA RACING FOR 2011 SUPERSTOCK SEASON.
Rome, 15th January 2011: Team Althea Racing is proud to communicate that it has found an agreement with Italian rider Davide Giugliano, 21 years old, who will participate in the Superstock 1000 category, alongside Lorenzo Baroni, with Althea Racing's Ducati 1198. Roman rider Davide has been a protagonist of recent series of the STK championship and all seems to auger well for a successful 2011 season now he is on board with the team from Civita Castellana.

Genesio Bevilacqua, General Manager of the team, commented, "I am very pleased that we have been able to make an agreement with Davide to allow him to ride in the 2011 Superstock. We all know that is a talented rider that, for various reasons, has not yet been able to show his true potential. I am certain that with our support and a fantastic bike like the Ducati 1198, Davide will show his true colours, encouraged further by the presence of a strong teammate, Lorenzo Baroni, who has the same objectives for the upcoming season. We give them both a warm welcome."
"I am really happy to be a part of Genesio Bevilacqua's Althea Racing Team", commented young Giugliano, who finished fifth in the STK category in 2010. "I finally have a fantastic bike in the Ducati 1198, with which I hope to be able to obtain the kind of results that have for some reason eluded me, despite my drive. In this squad I have found very willing and professional people who share my determination to reach important goals. I thank all of them and especially Genesio Bevilacqua who has given me the opportunity to join this important team so as to be able to fight against my rivals on a level playing field, which will hopefully lead to significant results."
Team Kawasaki WSBK
4-day tests at Sepang
Jan 11th, 2011 - The official Kawasaki Racing Team commenced its first 2011 tests today at Sepang in Malaysia, giving Chris Vermeulen his first chance to ride the all-new Ninja ZX-10R, alongside his KRT team-mates Tom Sykes and Joan Lascorz. Although familiar with the new bike already, this was a first ride at this particular track for Tom and Joan.
Vermeulen is an old hand at lapping the Sepang circuit, but he only did a few laps compared to the others, to get his body used to the rigours of track action once again. Said Chris, who has only recently started walking and riding again after a knee rebuild operation last summer.
"I eased into it today and only did a limited number of laps, over three separate runs. I stopped before lunch today and then the rains came later in the afternoon, but we will go out again tomorrow. The new bike feels really good. The last bike I rode around Sepang was a GP machine, so to be impressed with this motorbike already shows it is a very good start. All the guys have done a great job in developing it. I was happy to come away with that positive impression, even after a relatively short number of laps so far. Right now I cannot quite bend my knee enough when going round right hand corners, but my knee has improved a lot over the last couple of weeks. Everything in the recovery of my knee is going to plan, and in fact I am quite a bit ahead of what the doctors expected. My muscle growth is good, particularly considering I have only been walking for three weeks."
The Pedercini Kawasaki team was also testing at Sepang and the action will continue on track tomorrow, with a rest day scheduled for the 12th, before the tests complete on the 13th and 14th.
Vermeulen To Continue Recovery At Home In Australia
Jan 13th - Having ridden on the first day of official Kawasaki Racing Team development tests at Sepang on Monday, Chris Vermeulen will now continue his recovery towards full race fitness in Australia.
Chris will therefore be able to restart his intense physiotherapy and exercise regime to allow him to recover full flex in his right knee joint, before taking his all-new Ninja ZX-10R on track again.
The Sepang sessions continue in a positive direction for KRT, with Chris's team-mates Tom Sykes and Joan Lascorz carrying on as scheduled until the final day, Friday January 14. Sykes and Lascorz have been working hard again today after taking a scheduled rest day on Wednesday, setting good lap times and trying out several different set-up options on the impressive new Ninja ZX-10R.
To make sure Chris is ready for the final official pre-season tests at Phillip Island on February 21 and 22, shortly before the first race on Sunday February 27, he will not come back to Europe for the official IMS tests at the end of January in Portimao.
Team Manager Paul Risbridger stated, "Chris rode on day one of the Sepang tests and was very impressed with the performance of the new bike. He has made great progress with his knee recently, and his recovery is well on schedule. After day one we all decided that he did not need to run on track any more at this stage and it was better for him to go home and carry on with his rehabilitation. We also came to a consensus that there was no point in him coming all the way back to Europe for the Portimao tests, as it would just interrupt his overall recovery. Riding the bike is not assisting his recuperation at this stage, so Chris will carry on with his very effective programme of physiotherapy and exercise so that he is ready when it matters most, at the start of the new season."
Kawasaki Sepang Tests Come to Successful Conclusion
Jan 14th - The culmination of four days of testing for Kawasaki Racing Team riders Tom Sykes and Joan Lascorz at Sepang has provided a positive start to the overall campaign in 2011.
Consistent progress was made in finding effective set-up options for the all-new Ninja ZX-10R racebike, with Sykes in particular discovering another fruitful direction on the final day. This welcome development will be explored more at the next tests at Portimao at the end of this month, and again at the final pre-season tests at Phillip Island in February.
Afternoon rainfall is a regular feature at the Sepang circuit at this time of year, but with four days on track the team had enough time to work through all their pre-arranged tasks.
Suspension and geometry settings, plus getting the best from the engine spec the team will take into the start of the race season, were the main areas of interest at Sepang, which was just the latest in a long line of test sessions undertaken by the official Kawasaki entry and the new Ninja. The team also tried out final specification racing bodywork, before crating up their equipment and returning to Europe.
With regular Pirelli race tyres fitted, Tom and Joan set best laps inside the 2'04 mark, with regular race pace proving to be in the 2'05s, more than respectable lap times at circuit not normally used for WSBK racing or testing.
Tom Sykes: "I felt really good at this test and overall I am quite pleased with how things went. We did well in the first couple of days and reached a high level, but even on the final day we made a big step and picked up more momentum. The step came from the geometry and chassis side, and we have such a good balance on the bike now for my riding style. This good direction should take us through to the start of the season. We did not have the chance to try and get a real fast lap but our pace was good and it was a really positive test. I'm looking forward to the Portimao sessions now, and we will have completed a lot of testing by the time the season starts."
Joan Lascorz: "It was a very positive test for me. Even though I am not yet 100% recovered in terms of fitness on the racebike, I set good lap times, close to Tom's best. I just need to keep working hard to recover my full strength. I learned a lot more things about the Ninja ZX-10R over these days, all good things. I am also happy with the way we are working in the team. I look forward to Portimao now, and riding the bike at another circuit before we go to Australia for the final test and then the first race."
Paul Risbridger, Team Manager: "We had a good final day and ran from around 9am to 2pm. Tom did a good race run and we got the other things we wanted to try completed too. We made good progress with set-up today and both riders went into the 2'04s, with a consistent race pace in the 2.05s. We had no qualifying tyres with us, only race tyres. Joan is still not fully fit and we limited his runs, but he was lapping at a good pace. We did all the testing we wanted to do and we worked through all the important areas. Opting to do four days on track was the right thing, because at this time of year you always lose a little bit of time each day because of the rain."
A further two official IMS test sessions, at Portimao and then Phillip Island, will take place before the season itself starts at Phillip Island on Sunday February 27.