This Month in the 2010 Fast Dates World Superbike Calendar...
Sabella with Troy Corser's BMW S1000RR World Superbike
Our official SBK World Superbike grid girl gets up close and personal with the 2-time Aussie World Champion factory bike
featured in the 2011 SBK Fast Dates World Superbike Calendar.
---
Join us as FastDates.com presents the ultimate road trip through the Golden State July 16th - 27th 2011
Edelweiss Ducati Laguna Seca MotoGP California Tour

"A motorcycle is the only way to see America." Those are Peter Fonda's words and he should know. The FastDates.com Calendars present the ultimate Edeweiss Ducati tour which will lead you through what is possibly the most beautiful state in America, California, to the ultimate motorcycle race, the U.S. MotoGP at Laguna Seca. There you'll hang with Ducati fans in the Ducati Midway and Grandstand, possibly meet World Champions Valentino Rossi and Nicky Hayden, and watch breathtaking race action in the "Corkscrew". You can choose to party with thousands of race fans on Monterey's Cannery Row on Saturday night, and unwind in Clint Eastwood's beautiful, quiet little town of Carmel on Sunday evening. The next morning we'll head south on the Pacific Coast Highway One, a twisty ribbon of asphalt between the mountains and the ocean on what is called the most beautiful, thrilling road in the world!

The Tour will start and finish in Los Angeles at the legendary Queen Mary ghost ship in the Port of Long Beach. We'll meet up on Saturday during the 20th anniversary celebration of the LA Calendar Motorcycle Show featuring the incredible custom bikes and beautiful models featured in the FastDates.com Motorcycle PinUp Calendars, including the official Ducati Corse Fast Dates World Superbike Calendar Kittens. You'll meet some of America's top custom bike builders featured in the Iron & Lace Calendar, check out the World Record Dyno Shootout, enjoy the Calendar Girl Music Festival, and the Calendar Bike Builder's party in the Ship's art deco Observation bar that night.

California has just about everything, and we will see most of it: mountains, desert, the Pacific Coast Highway, spectacular National Parks, beautiful cities like San Francisco and smaller towns like Carmel. California is a perfect country for riding the beautiful red bikes from Bologna. You'll be able to choose between the legendary Ducati Monster or the critically acclaimed Multistrada -the world's best sport touring bike, to take you through breathtaking landscapes including twisty mountain passes, spectacular ocean roads and fertile valleys. The lightweight bikes will easily bring you to all the Californian landmarks: Golden Gate Bridge, Sequoia and Yosemite National Park, Hearst Castle, Hollywood and the Queen Mary.

Los Angeles, San Francisco, Carmel and Santa Barbara have plenty of sightseeing and shopping opportunities. Sequoia and Yosemite National Park offer breathtaking scenery, waterfalls and giant trees, while the Sierra Nevada and the Pacific coastal mountains provide some of the best motorcycle roads in northern America. Just add the power, sound and feel of a Ducati motorcycles, meet beautiful California girls and World Champion racer boys – and here is your perfect vacation! Join FastDates.com and Edelweiss for a once-in-a-lifetime vacation and explore the Golden State, attend the LA Calendar Motorcycle Show and MotoGP race weekend.

Additional information: http://www.edelweissbike.com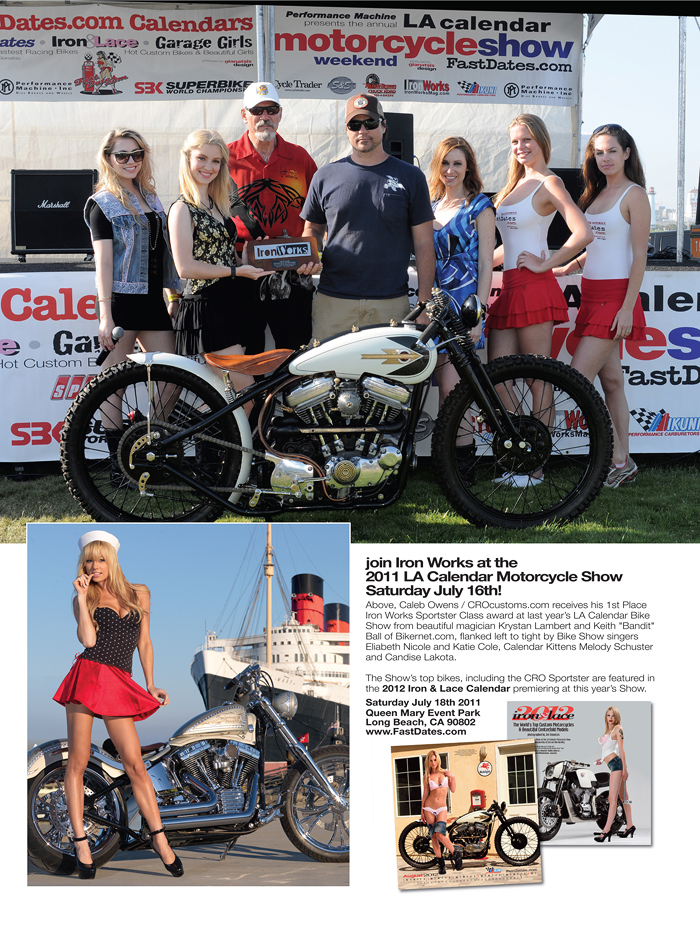 ---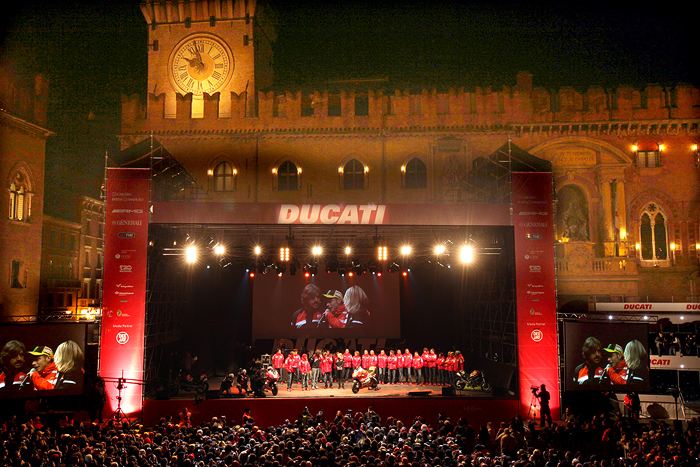 CLICK TO ENLARGE

38,000 Fans Pack Bologna's Piannz Maggiore for "Ducati MotGP Night with Valentibo nd Nicky "
CEO Del Torchio Annouces Construction of All New and Larger Ducati Factory
Bologna, Italy, March 7th 2011 - Bologna's Piazza Maggiore attracted over 38,000 fans this past Friday in the biggest pre-season Ducati party ever organized by the Italian motorcycle manufacturer. The "Ducati MotoGP Night" event came at the end of an action-packed day that included an emotional visit to the Ducati factory in Borgo Panigale, Bologna during which Rossi and Hayden toured the production lines and met the workers. The day was an incredibly spectacular send-off for the Ducati MotoGP Team and its factory riders, Valentino Rossi and Nicky Hayden.

"It's great to be here," said Valentino as he met and addressed the Ducati workers. "I'd like to say thank you to everyone. We all look to do well in our work and the bikes you make are really beautiful. Carry on doing a great job here and we'll try to do a great job for you on the track!"

Teammate Nicky Hayden was equally impressed: "It's really very special to be here," he said. "I've worked for other manufacturers, but Ducati is really unique. The bikes are special; the people that work here are special and now let's hope that we can give them the special results that they deserve."

Later in the day the riders also attended a packed press conference where Hayden continued to talk about being part of the Ducati MotoGP Team.

"I'm very happy to be here today, happy to ride the Desmosedici and happy to be a part of this team. I know very well how hard the season will be - MotoGP is never easy - but that's why we love it. The last tests in Malaysia were difficult, but our team spirit is always positive. Today we were at Ducati, we saw the factory and the enthusiasm of all the people there and now I'm just waiting to get back on the track and give all the Italian fans the results they deserve."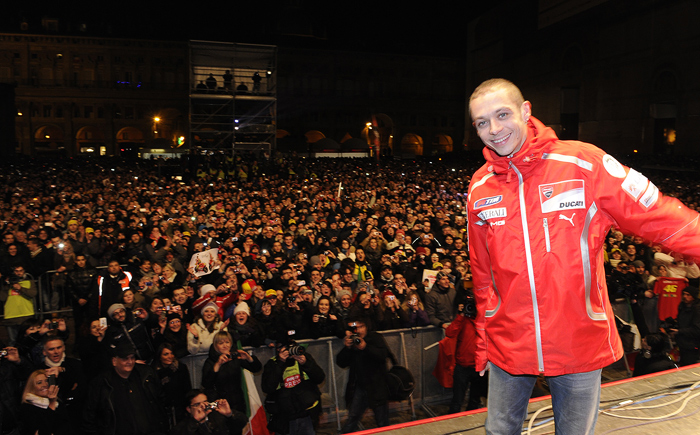 2011's new arrival Valentino Rossi echoed Hayden's sentiments: "Our visit to Ducati today was really emotional. For many years I've raced for other motorcycle manufacturers and visited their factories, but for sure the atmosphere was never like this. Today was like returning home and I'm very happy to be working with an Italian team this year. The people we met today have a great passion in what they do and pride in who they are and now we have to be fast on the track, have some great races and give everyone motivation."

"It has been a fantastic day and an incredible evening," said Gabriele Del Torchio, President and CEO of Ducati Motor Holding. "What we have seen in the main Piazza here this evening speaks for itself. The city has responded incredibly and Ducati fans from all over Italy have travelled here to wish Valentino and Nicky all the best before they leave for the start of the 2011 MotoGP season."
During the press conference, Mr. Del Torchio also took the opportunity to announce that an agreement had been signed to start work on a brand new factory in Borgo Panigale, Bologna.

"The new Ducati factory will be 134,600 square meters, a 15% increase over our current site," he revealed. "55,000 square meters of covered structure with 13,500 square meters of offices and supporting utilities such as museum, auditorium and canteen and 41,500 square meters of production, R&D, Ducati Corse and storage. An additional 11,000 meters of potential future expansion has also been accounted for. We have the possibility to be truly international, but to do so Bologna must be the central base of our operation. Borgo Panigale is the head, the heart and the hands of our company. The intelligence, the passion and the professionalism of Ducati will always be in Bologna. This doesn't mean that we will not explore other opportunities internationally, but Bologna will always remain the heart. This is a piece of news that I really have great pleasure in announcing tonight of all nights."

While the press conference was drawing to a close, 38,000 fans had gathered in front of a huge stage built in Piazza Maggiore, ready to see the MotoGP team presented. Following the introductions of Gabriele Del Torchio, Claudio Domenicali, Filippo Preziosi and the rest of the team; the massive crowd heard two MotoGP bikes start and Rossi and Hayden rode their Ducati Desmosedici GP11s onto the stage. The incredible sound of the two Ducati MotoGP bikes in the centre of Bologna signaled the start of the 2011 season for the team, who will shortly leave for the first race in Qatar held this coming March 20th.
CLICK TO ENLARGE
---


Eraldo is Back! Team Celtic Racing / Fast By Ferracci Ducati prepares for Daytona 200
New York, NY (March 4, 2010) – When the 2011 AMA Pro Road Racing series kicks off in Daytona Beach on March 12, 2011, Team Celtic Racing / Fast By Ferracci will be ready.The team, whose primary rider is New York racer PJ Jacobson, has been putting the final touches on a significantly enhanced racing program for the 2011 racing season. Jacobson will be riding the potent Ducati 848 and concentrating on winning the Daytona Sportbike class.
"Things are coming together nicely – we are in those last final days when it is crunch time, and you have to put in some late nights" says Barry Gilsenan, the team owner. "Ferracci is finishing up the bikes, our brand new team hauler has just been wrapped and will be pulling out today. We can't wait to get things going!"
In order to prepare for the Daytona 200, and in addition to the extensive hours on the Dyno that Ferracci is known for, the team has been practicing pit stops. The crew even built a small replica of the Daytona pit lane wall, and in order to simulate the challenges that such a long race presents.
"With PJ, I feel that we have a good shot at doing very well, and maybe, you know, we can finally beat that Daytona curse that has always plagued Ducati. The bikes are very good, and with our top lap times at the Daytona tire test, we are feeling very good about our chances" said Eraldo Ferracci, the teams technical director. "Also, you know, this kid PJ is a little under the radar, I think we are gonna surprise a few people".
Tune in and watch the race live on Speed TV on Saturday March 12 at 1pm. For more information, including pictures from the parking lot pit stop testing, please visit the team's website at www.celticracing.com or "like" us on Facebook at Facebook.com/celticracing.
---
Josh Hayes / Graves Yamaha
2011 AMA Pro Roadracing Championship
AMA Pro Road Racing and Daytona Storylines - 2011 Season Preview
DAYTONA BEACH, FL, March 8th, 2011 - This week will see the opening races in the 2011 AMA Pro Road Racing season, as all four AMA Pro Road Racing classes will be competing March 10-12 at Daytona International Speedway.

Race Schedule with SpeedTV Coverage:
The kick-off events will culminate in the 70th running of the Daytona 200, which will be broadcast live on SPEED from 1:00 to 3:30 p.m. EDT Saturday, March 12.

The first AMA Pro National Guard SuperBike bout will be a doubleheader, with the first race taking place Friday, March 11, and the second on Saturday, March 12. Race start times are 4:30 p.m. and 11:15 a.m., respectively.

The AMA Pro Motorcycle-Superstore.com SuperSport class will also feature a doubleheader event, with Race 1 running Friday, March 11, at 2:15 p.m. and Race 2 getting underway at 10:00 a.m. Saturday, March 12.

Making its debut on the high banks of Daytona International Speedway will be the AMA Pro Vance & Hines XR1200 series, via the largest grid the class has seen yet. The V-twin riders will leave the start line Friday, March 11, at 3:15 p.m.

Main storylines for Round 1 of the 2011 AMA Pro Road Racing series at Daytona International Speedway, featuring the Daytona 200, are as follows:
AMA Pro National Guard SuperBike:
The 2011 AMA Pro National Guard SuperBike season kicks off this weekend at the famous Daytona International Speedway during Daytona 200 Week. Practice and qualifying for the doubleheader National Guard SuperBike event will begin Thursday, March 10, with Race 1 leaving the line at 4:30 p.m. Friday and Race 2 launching at 11:15 a.m. Saturday, March 12.

• All eyes will be on reigning AMA Pro SuperBike Champion Josh Hayes (Graves Yamaha) as he begins his title defense. Having demonstrated impressive speed at the pre-season Daytona Dunlop Tire Test, Hayes is clearly ready to pick up where he left off.
• The mighty Rockstar Makita Suzuki team is determined to return to the pre-2010 form that saw their riders capture ten of the previous twelve championships.
• Rockstar Makita Suzuki's Tommy Hayden has unfinished business this year, having wrapped up 2010 just 14 points behind Hayes after a season-long battle.
• The Michael Jordan Motorsports effort features an all-new rider lineup for 2011, boasting Ben Bostrom aboard the #23 Jordan Suzuki bike and Roger Hayden aboard the #54 National Guard Jordan Suzuki. Bostrom is a former national superbike champion who also scored a race victory at Round 7 last year; Hayden (the youngest brother of 2006 MotoGP World Champion Nicky Hayden) returns from a difficult season with the small Pedercini Kawasaki squad in World Superbike.
• Kawasaki returns to AMA Pro Road Racing at Daytona with the Cycle World Attack Performance team, which will field Eric Bostrom---- younger brother of Ben Bostrom---- in both AMA Pro SuperBike races as well as the Daytona 200.

Reigning 2010 SuperBike Champion Josh Hayes returns in 2011, sporting the coveted #1 plate on his Monster Energy Graves Motorsports Yamaha after last year's back-and-forth battle with Rockstar Makita Suzuki's Tommy Hayden. With a SuperBike title finally under his belt, Hayes---- who posted the fastest times at the pre-season Dunlop Daytona Tire Test---- is more focused than ever on winning each and every race possible.

If anyone can rival Hayes in the determination department, it's championship runner-up Hayden, who took his maiden SuperBike win last year and went on to add four additional victories (plus ten additional podium finishes) to his 2010 tally. Equally as determined is the powerhouse Rockstar Makita Suzuki team itself---- which is working to return to the SuperBike title-dominance it exhibited pre-2010---- and Hayden's teammate, 23-year-old Blake Young, who had his '10 season abbreviated by injury.

Joining the established SuperBike frontrunners will be 2010 AMA Pro Daytona SportBike Champion Martin Cardenas, who's made the move to AMA Pro SuperBike with his title-winning M4 Suzuki team and teammate Chris Ulrich. Martin rolls into his new class with a spectacular season behind him---- one that included a staggering nine wins and a total of thirteen podium finishes. Though sidelined by injury late in the season, Ulrich had a strong year in 2010 SuperBike, finishing consistently within the top ten.

The Michael Jordan Motorsports/National Guard Suzuki effort, which led the SuperBike points chase for the first part of 2010 after winning both 2010 Daytona SuperBike races, returns this year with an all-new lineup. Former national superbike champion Ben Bostrom (who also scored a win at last year's Mazda Raceway Laguna Seca round) will pilot the #23 Jordan Suzuki bike, while Roger Hayden, having returned from a season in the World Superbike paddock, will field the #54 National Guard Jordan Suzuki.

Larry Pegram, who also scored a SuperBike race victory in 2010, made an equipment change over the off-season and returns as a BMW effort, again with support from Foremost Insurance. Larry's strong win at Auto Club Speedway in 2010 was supplemented by five additional podiums, adding up to a fifth overall in the series. Get a behind-the-scenes look at Pegram's effort via Superbike Family, which began airing on Discovery's HD Theater in February and will air again on March 12.

Another significant equipment change, though it could be labeled a return of sorts, is represented by Cycle World Attack Performance Kawasaki rider Eric Bostrom, who's spearheading the return of Kawasaki to the high banks of Daytona. In additional to contending both SuperBike races, Eric will compete in the Daytona 200 alongside teammate and AMA Pro SuperSport East Division Champion J.D. Beach.

Geoff May returns for a full AMA Pro SuperBike season this year aboard the Erik Buell Racing machine. May rejoined 2010's calendar at Infineon Raceway, turning in several top-ten finishes throughout the second half of the year. Canadian Chris Peris will also be back in the AMA Pro SuperBike paddock, fielding a BMW for Team Iron Horse.

The two 15-lap SuperBike races will take place on Daytona's 2.9-mile Short Course, and will be accompanied by the 70th running of the Daytona 200, featuring the Daytona SportBike class, as well as the Motorcycle-Superstore.com SuperSport and Vance & Hines XR1200 divisions.

Also joining the AMA Pro road race lineup at the famed Daytona International Speedway will be a host of fan-specific activities and events including demo rides, offerings in the Daytona Motorcycle Marketplace (located in the Midway, D5X, and Lot 1 display areas), live entertainment, games, contests, and more. AMA Pro Fan Walk sessions will also take place on two occasions over the race weekend, during which fans will be able to circulate on pit lane to visit with AMA Pro riders and teams from every class.

Another activity not to be missed is the March 12 "Spring Dash at Daytona"---- the chance to do two laps around Daytona International Speedway after the checkers have been thrown on the Daytona 200. For tickets and additional information, visit the Spring Dash Ticket Booth located in Thunder Alley.

Josh Herrin / Graves Yamaha

AMA Pro Daytona SportBike/Daytona 200:
• Reigning 2010 AMA Pro Daytona SportBike Champion Martin Cardenas (Team M4 Suzuki) has moved up to AMA Pro SuperBike for 2011, leaving the SportBike title up for grabs.
• Graves Yamaha's Josh Herrin will be defending his 2010 Daytona 200 win this year, with support from new team sponsor Monster Energy.
• A number of very fast AMA Pro SuperSport young-guns have moved up to the Daytona SportBike class for 2011, including 2010 East Division Champion J.D. Beach and 2010 race winners Huntley Nash and Cameron Beaubier (the latter of whom took last year's Daytona SuperSport victory).
Fifty entries have been filed for the 70th running of the 2011 edition of the legendary Daytona 200 AMA Pro Daytona SportBike race. The 57-lap contest will go green this Saturday afternoon on the 3.51-mile Long Course that combines Daytona International Speedway's high banks with its twisting infield course. This year, the classic race will be televised live on SPEED from 1:00 to 3:30 p.m. Saturday, March 12.
Dating back to 1937, when Ed Kretz won the fist Daytona 200 on an Indian, this world-class race has served as the opening event of the American road race season. In keeping with tradition, the 70-year-old contest will again kick off the start of the current AMA Pro Road Racing season, and with 2010 class champion Martin Cardenas having moved to AMA Pro National Guard SuperBike this year, the field is wide open.
Headlining up the 2011 competitors is 2010 Daytona 200 winner Josh Herrin, who finished third in last season's final points standings with five wins to his credit. Back with his long-time Graves Motorsports crew and fielding a newly liveried Monster Energy Graves Motorsports Yamaha, Josh's 2011 bid for title redemption begins now.
Last year's Daytona 200 Pole Position winner, Danny Eslick, finished second in the 2010 class championship and also returns with his 2010 squad, GEICO Powersports RMR Suzuki. The eternally hard-charging Eslick claimed three Daytona SportBike victories last year and can be expected to be high up in the mix come Saturday.
Taking over the 200 reins for Team M4 Suzuki in Cardenas' absence will be Dane Westby, who stunned many by claiming second in last year's Daytona 200 contest after leading twelve laps. Jake Zemke, who won both Daytona AMA Pro National Guard SuperBike races last year, will return to middleweight competition with the Project 1 Atlanta team, the talented Californian representing a big unknown for other riders in the class.
One of the bigger storylines in this year's Daytona 200 is the return of Kawasaki to the storied event, the green machines piloted by Team Cycle World Attack Performance's Eric Bostrom and 2010 AMA Pro SuperSport East Division Champion J. D. Beach. Eric will be doing double-duty this weekend, representing in the SuperBike class as well, while J.D. will be making his Daytona SportBike debut after a tremendous 2010 season that saw him earn eight victories.
Several other very fast SuperSport graduates will join J.D. in their first Daytona 200 on Saturday, including LTD Racing's three-time 2010 winner Huntley Nash, whose team now enjoys support from Yamaha Extended Service; Cameron Beaubier, who won last year's Daytona SuperSport Race 1 by .001 of a second; 2010 West Division Champion Joey Pascarella; and 2010 AMA Pro Top Gun Champion Tyler O'Hara.
As if the field wasn't yet deep enough, Jason DiSalvo returns to AMA Pro competition this year after running several 2010 World Supersport events, having joined the very capable Team Latus Motors Racing (which took third in last year's Daytona 200 event). P.J. Jacobsen remains with Celtic Racing for 2011 but will roll out on new machinery, the team having re-formed as a Fast By Ferracci-supported Ducati effort. And in addition to his SuperBike duties, Geoff May will be representing Erik Buell Racing in the 200.
The Vesrah Suzuki team returns with Cory West—a consistent Daytona SportBike frontrunner last year—and new team member Taylor Knapp, who finished seventh in last year's SuperBike championship as a privateer. Joining Herrin and others in the Yamaha attack will be Tommy Aquino, now with support from Yamaha Extended Service and Pat Clark Motorsports, and the HT Moto- and Yamalube-sponsored Melissa Paris.
Other riders returning to the 2011 Daytona SportBike class included Roadracingworld.com Suzuki's Santiago Villa, Barnett Performance Suzuki's Russ Wikle, the Kawasaki-mounted Fernando Amantini, and 1989 Daytona 200 winner John Ashmead (aboard a Peter Brady Racing Kawasaki).

Elena Meyers / Roadracing World Suzuki

AMA Pro Motorcycle-Superstore.com SuperSport:
• 2010 race winners James Rispoli (ANT-Racing.com Suzuki) and Elena Myers (M4 Suzuki, with support from SuzukiScoopFans) will headline the Motorcycle-Superstore.com SuperSport field this year. Myers' victory made her the first female in history to win an AMA Pro road race.
• Tomas Puerta and David Gaviria will be riding for the proven, race-winning LTD Racing Yamaha team this year. Puerta took a pole position at the 2010 Laguna Seca event and was third in East Division points.
• Riders to watch in Daytona SuperSport: Hayden Gillim, Benny Solis, and Jacob Morman, who have previously distinguished themselves as part of the former U.S. Red Bull Rookies Cup program.
The 2011 AMA Pro Motorcycle-Superstore.com SuperSport series has gotten off to a great start even before the season officially kicks off March 10-12 at Daytona International Speedway, with new young-guns joining the middleweight division and class sponsor Motorcycle-Superstore.com announcing their sponsorship of the Year-End Points Fund.

Last year's season opener at Daytona saw some of the best racing of the AMA Pro Road Racing weekend---- as proven by a SuperSport Race 1 victory margin of 0.001 of a second---- and with a number of new riders stepping up to replace those who've graduated to this year's Daytona SportBike division, the 2011 season will allow for maximum opportunities to spot rising stars in the sport. Of the six riders who won races last year, in fact, only two will be familiar to SuperSport watchers this season: Elena Myers and James Rispoli.


Myers made history last year with her victory at Infineon Raceway, becoming the first female in road race history to win an AMA Pro event. Elena went on to take second in the 2010 AMA Pro SuperSport West Division Championship, and she returns this year aboard an M4 Suzuki with support from SuzukiScoopFans, a new Facebook activity from Suzuki.

James Rispoli, who earned victory at the New Jersey Motorsports Park round, finished fifth in the 2010 East Division championship despite missing several rounds and contending a handful of 2010 AMA Pro Flat Track events. James will again be aboard an ANT-Racing.com Suzuki, with additional support from STAR School, NationalGuard.com, and the Shatki Warriors.

Another returning 2010 frontrunner is LTD Racing Yamaha's Tomas Puerta. Tomas finished third in the 2010 East Division points standings with a trio of second-place podium finishes and a pole position at Mazda Raceway Laguna Seca. This year, Tomas' championship hunt will have additional support thanks to Yamaha Extended Service. Tomas will be joined on the LTD team by David Gaviria.

Also returning to the Motorcycle-Superstore.com SuperSport class is Eric Stump, who took a third-place finish at the 2010 New Jersey event, turned in six additional top-ten finishes, and competed in three AMA Pro Vance & Hines XR1200 rounds, taking a third in the inaugural race at Road America. Eric will be piloting a Yamaha with support from Markbuilt Race Bikes and Crossroad Powersports.

Miles Thornton, who notched five top-five finishes in 2010 East Division competition, will be looking to move his Yamaha up the chart this year with support from Arai, Sidi, and Held USA. Johnstown, Ohio's Eric Kerr will also be back for 2011, he and his family-run team fielding a Yamaha with support from RFC, Digital Impressions, and MJ USA.

Michael Corbino, who competed as a Top Gun racer last year, will roll his Paws Inc. Yamaha up to the Daytona start-line come the weekend, as will LTD rider Sam Nash, who ran a limited number of races in 2010 and is looking to step it up in 2011. They'll be joined on the grid by Corey Alexander, who began his AMA Pro career at Virginia International Raceway just last year and has returned with support from Vesrah Suzuki and STAR School.

One to watch will be Benny Solis, who first gained national-level attention as a rider in the former Red Bull U.S. Rookies Cup youth series, and who will contend Daytona aboard a Honda run by Erion Racing with additional support from Red Bull and Roadracingworld.com. Another young rider well worth watching is Jake Mormon, a fellow Rookies Cup vet who will be making his AMA Pro SuperSport debut.

Michael Barnes / Drag Specialities
AMA Pro Vance & Hines XR1200:
• 2000 AMA Pro Flat Track Grand National Champion Joe Kopp will ride for Team Latus Motors in his XR1200 series debut.
• 2007 Daytona 200 winner Steve Rapp will be riding the full Vance & Hines XR1200 season with support from Parts Unlimited.
• Michael Barnes will be teaming with Rapp with support from Drag Specialties. Barnes finished second at last season's final XR1200 round at Barber Motorsports Park.
• Scott Russell---- five-time Daytona 200 winner, 1993 World Superbike champion, and current SPEED announcer---- will be competing in the Daytona XR1200 race with support from the Harley Owners Group.
Last year this new XR1200 series was launched in the Kettle Moraine country of East Central Wisconsin, just up the road from Milwaukee, home of one of the most iconic manufacturers in the motorcycling universe. Another beginning will take place during the 2011 March 10-12 Daytona 200 Week at the famous Daytona International Speedway, as the AMA Pro Vance & Hines XR1200 series takes to the high banks for the first time in its short history.

The class' first full season will kick off at Daytona with a record entry of more than twenty Harley-Davidson XR1200 riders. Led by a number of big stars from all facets of the motorcycling world, the field will roll out on Friday, March 11, at 3:15 p.m. for a 25-mile race around the 3.51-mile Long Course at Daytona International Speedway.

The series made its debut at Road America in June of last year, and the inaugural five-race series was won convincingly by Danny Eslick aboard the GEICO Powersports RMR Bruce Rossmeyer Daytona Racing XR1200. Eslick went on to dominate the next three races and captured the first AMA Pro Vance & Hines XR1200 Championship.

This year will see a big influx of new teams and riders for the first full season of competition aboard the big Harley-Davidson machines, which feature special but limited modifications via kits from famed high-performance exhaust and product manufacturer Vance & Hines.

One of the notable entries this season will be AMA Pro Flat Track star Joe Kopp, who will ride for Team Latus Motors Racing. Kopp has five AMA Flat Track Championships to his name, including the 2000 AMA Grand National Championship---- one of three championships he won that year.

Previous Daytona 200 winner Steve Rapp (2007), who contended the AMA Pro Daytona SportBike series last year, joins the 2011 XR1200 class aboard a Parts Unlimited-sponsored machine alongside Michael Barnes, who finished second in the final XR1200 race of 2010. Barnes will pilot a Drag Specialties-supported XR1200.

Another legend making a return to Daytona this year will be "Mr. Daytona" himself, Scott Russell. Russell---- five-time Daytona 200 winner, 1993 World Superbike Champion, 1992 AMA Superbike Champion, AMA Hall of Famer, and current SPEED TV announcer---- will ride a Harley Owners Group machine that carries his plate favorite, #4.

In addition to the class' new faces, a number of riders who participated in the inaugural XR1200 season will return this year, including Travis Wyman on the Harv's XR1200 entry. Travis finished second in last year's points race with best finishes of second at Virginia International Raceway and a third at New Jersey Motorsports Park; his brother Kyle will also be contending the Daytona race as a RMR Bruce Rossmeyer Daytona Racing rider alongside teammate Chris Fillmore. Among other returnees will be last year's fourth-place finisher, Paul James, who will pilot a Hoban Brothers Racing XR1200.

Likewise important to watch will be class newcomers Tyler O'Hara---- the 2010 AMA Pro SuperSport Top Gun Champion---- and Michael Beck, sponsored by GPBikeParts.com and J&P Cycles, respectively.
For Daytona 200 tickets and information, please visit www.daytonainternationalspeedway.com; for additional information about AMA Pro Racing, please visit www.amaproracing.com.
Daytona Double Superbike winner Blake Young

Race Report: AMA Pro National Guard SuperBike, Race 1
DAYTONA BEACH, FL (March 11, 2011) – The first AMA Pro National Guard SuperBike race of the season began with a chaotic Lap 1, Iron Horse BMW's Chris Peris and Foremost Insurance Pegram Racing's Larry Pegram going down almost immediately together, followed by Team Cycle World/Attack Kawasaki's Eric Bostrom, taken out by visiting Australian rider Chris Trounson (ADR Fly Racing), who likewise went down.
On the restart, Monster Energy Graves Motorsports polesitter Josh Hayes launched to the front, putting more than a half-second on Rockstar Makita Suzuki teammates Blake Young and Tommy Hayden, with National Guard Jordan Suzuki's Roger Hayden not far behind.

Hayes' somewhat comfortable lead didn't last long; by the completion of Lap 2 Young was close enough to be a threat for the draft, Roger Hayden also closing on the Suzuki riders while his own teammate, Jordan Suzuki's Ben Bostrom, did likewise, the top five riders evenly spaced.

Ben Bostrom—the sole "Boz Bro" left in the contest, as brother Eric had meanwhile had to retired his back-up bike due to a bent wheel—quickly passed Roger Hayden on the outside (turning the fastest SuperBike lap of the event in the process), then shifted his target to the elder Hayden.
At the halfway point, Young was all over Hayes' rear wheel, and shortly after both Young and Tommy Hayden blew by. Hayes returned the favor almost immediately, the top three putting a couple tenths between themselves and the Jordan Motorsports riders as the intensity continued to ramp up.

With two to go Hayden sent Hayes back to second position, sandwiching the Yamaha rider between yellow and blue bikes. Behind them, Bostrom grabbed another gear in a desperate attempt to get close enough to join the inevitable drafting battle.

The top three continued to dice, allowing Bostrom to close up yet tighter as Hayden went wide, allowing Hayes to charge through. As the riders snaked through the infield for the last time, Bostrom closed on Young's rear wheel, but not enough to take part in what came next.
Seconds later, the draft brought heartbreak for Hayes, who was forced to watch the Suzukis blow by and tear across the finish virtually side-by-side, Young taking victory by just .026 seconds. Hayes finished .025 behind.

Hayes, 3rd: "I got to the front, but I don't know how much of a gap I ever had at any time. It's just really hard to put together perfect laps, and I knew if I didn't do that, these guys as a group were going to run me back down. I probably got a little complacent because I made it from the chicane to the start-finish line so many times. Then when they caught up to me I kind of got a second wind and started to ride a little better, and I knew my best chance was if I could do it just right, I could maybe win it from the front. Tommy's mistake was kind of a gift, since I was going to find my way to the front anyway if I could. I knew it was kind of a gamble, but … last year I would have done just about anything for this position, so I'm happy with that.

"You don't hear them [coming], but you definitely feel it. In fact, I couldn't believe how much my bodywork was moving around in the draft, probably two inches from side to side. It's incredibly powerful when you get in there with a bunch of guys, but it's exciting racing—that's Daytona."

Young, 1st: It feels fantastic to end last year the way we did and get the win today. The race started out pretty good for me, Josh jumped out there and set up a really good pace, and in all it was really good. I just really wanted to try to get a feel for how fast everybody's motorcycle was around the banking; I didn't know if Tommy was back there or not, but when he did come by with about five to go I just said, 'Here we go, let's see what he's got,' and the race played out the way it did. I came out of the chicane on the last lap and thought to myself, 'I really lost this thing' because I thought Josh was far out enough to give Tommy a really good tow. Tommy rode really good…. I tried to come around but it was really surprising—a big gust of wind hit the front to of my bike like a wall, but when I gave way a little bit it seemed like bike started going forward again, and I won."

Hayden, 2nd: Obviously it's a good solid start to the season, a lot better than starting on the ground or a DNF, but when you're right there and you feel like you have a good chance, it's frustrating to lose a close one. But like I said, the bike was good, I was in a good position, and it could have easily went either way. I try not to get too bummed out about it because it's just the nature of the track. I don't know what I could have done different…. I think about some things, but you never know how it's going to turn out [here]. When you come off NASCAR 4 there, you just get in the best position and hope for the best. I just didn't time the draft real well, and even if I had—sitting second with Blake behind me on the same motorcycle—it would have been a hard thing to beat. AMA PRO RACING PDF RESULTS PAGES
Race Report: AMA Pro National Guard SuperBike, Race 2
DAYTONA BEACH, FL (March 12, 2011) – Reigning AMA Pro Daytona SportBike champ Martin Cardenas (M4 Suzuki) used today's National Guard SuperBike Race 2 to put a stop to theories that the new class would throw him much of a learning curve, instead immediately putting himself into podium contention with a lead pack that included Monster Energy Graves Motorsports Yamaha's Josh Hayes, Rockstar Makita Suzuki riders Blake Young and Tommy Hayden, and Jordan Motorsports teammates Ben Bostrom (Jordan Suzuki) and Roger Hayden (National Guard Jordan Suzuki). Though Cardenas' efforts ultimately weren't enough to knock any of the class veterans off today's stage, it's clear the series' big-bore class contains a new threat for regulars.

Today, though, belonged to Hayes—almost. The Graves rider led lap after lap in the contest while behind him five riders jostled for podium position, Hayden, Cardenas, and Young swapping spots several times before the Rockstar Makita Suzuki teammates managed to shake Cardenas. Roger Hayden slid out of the infield on lap seven, leaving Ben Bostrom to rep for the squad.

With two to go Hayes' lap-led record was still unblemished, but he was under increased pressure from Young and Hayden, the teammates now in position to help each other in the upcoming drafting battle—though only up to a point, of course. The trio stretched out as they readied for the final pass across the banking, but when Young drew close enough to Hayes to go fishing, he caught the draft he wanted and soared past the blue bike just before the line by a margin of .072.

Cardenas brought his M4 Suzuki home several seconds later, followed at a significant distance by Bostrom, Foremost Insurance Pegram Racing's Larry Pegram, Y.E.S. Pat Clark's Chris Clark, Cycle World/Attack Performance Kawasaki's Eric Bostrom, ADR Fly Racing's David Anthony, and Team Iron Horse BMW's Chris Peris.
Young, 1st: "I got off to a little bit of a slow start there, saw Josh put his head down, and congrats to him—he rode a really tough and smart race. More than once I thought, 'Boy, he's gone.' It was everything I could do to stay near him. I hate to kind of win that way, but it seems like it's kind of the characteristic of the track. I would have liked to get out there and race with him a little bit more, but … like I said. He was going really, really well through the infield. I thought he was doing it a lot better than I could; sitting back and watching was all I could do. But I'm happy for my guys, I want to be a contender in the championship, and it's nice to get out of here with some points. We're going to a track that Josh really, really likes next and it's going to be hard for us to stay with him there, but I'm ready for this year, and ready to put up a fight for it."
Hayes, 2nd: "We made a change from yesterday and it was definitely an improvement, so I felt pretty confident and just did my game plant to a T. And I got away with it for what, fourteen laps? I rode the best I could, and the last lap was a good lap—I did everything right, I did exactly what I wanted and tried to do, but you get beat sometimes. But that right there, that's a hard pill to swallow. I did everything right for so long [in this race]…. To get bit there at the line was pretty tough. But like I said, this is glorious compared to how I left Daytona last year. We've proved without a doubt that we have a really good bike, so we'll go home and think about it, go to Infineon, and get back to business. It's been two good days of racing, and I really enjoyed myself."
Hayden, 3rd: "Really, Josh was just setting a really good pace. He's real fast in the infield, in particularly the second half of the infield; he was getting away two or three bike lengths there every lap. He just kept that up; it just went like that for several laps. A couple times I though maybe we were gonna get close, but he seemed to be able to get that gap somehow. We got into a bit of a battle amongst ourselves—a couple of braking battles going into Turn1—and that wasn't helping ourselves much I think. AMA PRO RACING PDF RESULTS PAGES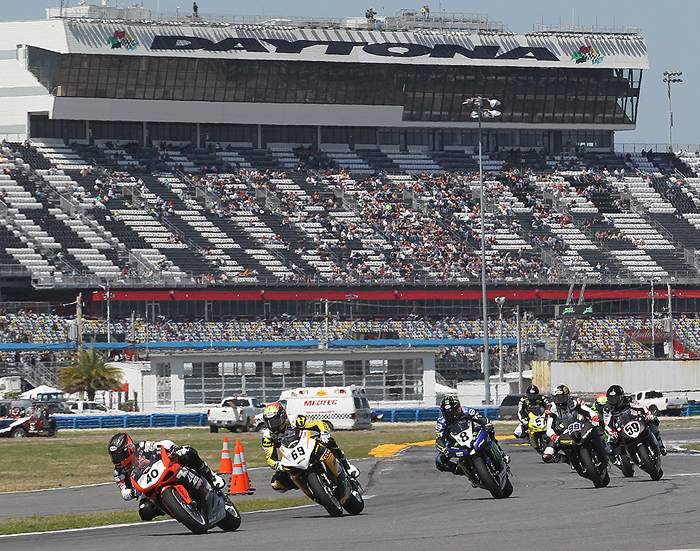 DiSalvo Returns from the Dead to Win Red Flag Shortened Daytona 200 Sportbike
AMA PRO RACING PDF RESULTS PAGES

DAYTONA BEACH, FL (March 12, 2011) – Today's Daytona 200 was a study in opposites: intense, unrelenting action punctuated by periods of quiet and waiting. It was a race that couldn't be called easy on anyone, but it ended in one of the most dramatic battles to the finish that the AMA Pro Daytona SportBike class has seen yet.

Latus Motors Racing's Jason DiSalvo took the lead off the line, but GEICO Powersports/RMR Suzuki's Danny Eslick had snatched it away even before the pack cleared Turn 1, kicking off an all-out throwdown between DiSalvo, Eslick, 2006 Daytona 200 winner Jake Zemke (riding an all-black, unsponsored Project 1 Atlanta Yamaha), and last year's race winner, Monster Energy Graves Motorsport Yamaha's Josh Herrin.
The top four was itself part of an eleven-rider freight-train that regularly went three-, four-, and even five-wide on Daytona International Speedway's bankings, Herrin, Zemke, Eslick, and DiSalvo swapping leads so quickly that glancing away from the television—the race was broadcast live on SPEED—could result in what looked like an entirely new race.

Tough breaks came early for two popular riders, Team Cycle World/Attack Performance Kawasaki's Eric Bostrom, who started the race on his practice engine and suffered a mechanical almost immediately, and Celtic Racing/Fast by Ferracci's PJ Jacobsen, who crashed out in Turn 1 but was up and okay quickly.

Herrin, DiSalvo, and Eslick took turns yanking the lead from pole-winner Zemke, but the Californian would not be denied, coming back again and again to take his place at the front. Team Cycle World/Attack Performance Kawasaki's JD Beach, meanwhile, was staging an incredibly impressive performance as a rookie in the class (it was the 2010 SuperSport East champion's first appearance in Daytona SportBike), riding a strong fifth that kept the leaders well in touch.

The first signs of trouble, though that foreshadowing wasn't immediately apparent, came with the early, unscheduled pit stop of DNA Roberson Motorsports Ducati's Jake Holden on lap 12—a long stop that saw him leave the pits with new rubber on his front wheel. Up front, the top four continued to swap the lead with unbelievable frequency through the next handful of laps, and as the field tore through laps 18 and 19, the astounding spectacle of group Daytona 200 pit stops began.

Herrin and Zemke were the first front-runners to pit, pulling in simultaneously and being released by their crews seconds later. Everywhere you looked, tear-offs and water bottles were being flung by riders frantic to get back out on track, their crews launching over pit wall with wheels and equipment. JD Beach was also in and out fast, and scrambling to hook back up with the leaders.

DiSalvo, Herrin, and Zemke re-formed, Zemke first taking the lead, then ceding it to DiSalvo. In a blink, Herrin and Zemke swooped by DiSalvo on either side as the frontrunners worked lap 23 of 57, the contest thus far featuring incredible non-stop action. Slightly behind, Eslick and Beach ran fourth and fifth, Beach making time on and then passing the veteran rider. Eslick went down in a nasty crash seconds after, and with 30 laps to go in the 57-lap race, DiSalvo went way wide in a turn and lost significant ground to Zemke and Herrin. Before the section was done, DiSalvo had his hand in the air, signaling his intention to pit. It proved the second sign of trouble, as a red flag was thrown soon after, its cause not immediately apparent.

After telling TV interviewers that his bike had lost a cylinder, DiSalvo added, "Looks like our day is done, but we'll be back to fight another day." As the red-flag holding pattern went on, however, speculation began about whether he might re-enter the race after all. Ultimately, AMA Pro officials, in conjunction with official spec tire supplier Dunlop, announced a mandatory front-tire change for all riders.

Dunlop's VP of Motorcycles, Mike Buckley: "Up to today we had a very, very clean weekend with respect to tire performance. The major difference today was that track temperature was in the 48-degree [Centigrade] range, as opposed to the high of 35 [Centigrade] we saw yesterday, and that change was the main contributor to what we saw happen.

"As we witnessed on Lap 12, Jake pitted with an overheated tire. At that point our team got together and began communicating about the issue, and as we rolled into more routine pit stops in the 18- and 19-lap time frame, we saw more overheating on the Yamahas. At that point we got together as a team and made a decision, and reached out to AMA Pro that we wanted to stop the race. And the primary driver for that was obviously safety.

"The big concern was that we had a lot of knowledge about competitors' race plans, and a substantial amount of the field was going to run one tire for the whole race. We had no choice at that point but to stop the race, pull that specification from competition, and move to a counter-measure backup selection we had in the garage. It was not a tire that was on the original spec sheet, because we wanted to keep a very simple, very clean spec for SportBike and SuperSport, with one front and one rear. Up to that point we had zero issues that led us to think we were going to have the occurrence we had today in the 200."

The entire grid now had to be fitted with fresh front tires, with most teams not having any fresh front mounted tires in their pits. This decision caught Dunlop off guard, and it would not take a 2-hour race delay as Dunlop peronel mounted up frsh new front tire for everyone.

Meanwhile, s the paddock was fitted with new fronts, DiSalvo's team thought they might have time to repair their broken Ducati if there was a long enought Red Flag delay. The Race Results having been reset to the completion of the previous lap under red-flag rules, when Disalvo was still ruiing in place on track, his P3 was reserved for the Latus rider—if his bike could make it there. Changing to the 2nd back-up bike was not allowed under AMA rules, but there was no mention in the rulebook of prohibiting an engine change (if only because it would be impossible to do in within the time constraints of a normal race). The team of began the desperate task of getting him fitted with a new motor.

When the riders took to the grid an hour later, DiSalvo was among them and snatched the lead off the start. Within seconds, however, another red flag was thrown in response to several crashes that caused much of the field to take evasive action, a stunning spectacle in DIS' Turn 1. With one of the bikes having leaked oil, anxious riders waited for a clean track on which a final, 15-lap sprint would be run.

Off the line for the final charge was Zemke, but though the black bike headed into Turn 1 first, both DiSalvo and Herrin chopped across his front wheel and took over the top two positions, the lead trio trailed by West and Beach. Zemke grabbed lead-status back with a late-breaking move, only to have it snatched back by DiSalvo, then Herrin, then a triple-bike-drafting JD Beach, who soared past to take the lead for the first time in that class.
As the top riders continued to dice—the lead three relegating the upstart Beach to fourth—the next pack of riders caught up to make the race a seven-way battle for the lead. Suddenly, last year's third-place Daytona 200 finisher made his presence felt in a big way, M4 Suzuki's Dane Westby pulling up to ride side-by-side with DiSalvo in a quick-shifting pack of hugely aggressive riders.

Then it was Holden's turn to make an appearance, taking second away and making an immediate bid for the lead, the pack going five-wide across the start-finish line with Zemke ultimately pulling out ahead of Holden, West, Herrin, DiSalvo, Westby, and Beach, less than a second separating the top seven riders. Behind them, Y.E.S. Pat Clark's Tommy Aquino and Vesrah Suzuki's Taylor Knapp had drawn close enough to play, an astounding sight with five laps to go.


And then it was DiSalvo with a hand up yet again, the Ducati rider glancing toward the rear of his bike (with a concern that turned out to be unfounded). But just as all attention was focused on DiSalvo, Holden went wide on a turn and was soon seen parked at the West Horseshoe, an occurrence to which Beach responded by taking advantage of the two out-of-commission riders and sliding into fourth. Ahead, Zemke, Herrin, and West swapped position, none able to fend the others off long and Herrin and West making contact with two laps to go.
As the minutes ran out, the top six were so close it was absolutely anyone's race. They crossed into the final lap four-wide and headed for the last pass across the banking, everyone chasing West. DiSalvo launched into third ahead of the final banking then slingshot into the lead, shuffling West and Zemke into second and third, respectively. As the podium finishers crossed the line, Knapp and Westby went down right behind them in a gasp-inducing crash—West having had his brake lever hit after contact with Herrin, and Knapp going down with nowhere else to go—but were soon shown up and okay.

DiSalvo's win was the first Daytona 200 victory for a Ducati; Beach and Herrin rounded out the top five.

DiSalvo, 1st: "It's really unbelievable after what the team went through today with everything with the engine. Those guys worked so hard, it was probably the biggest thrash in all of motorcycling history to get that bike put back together and ready to rock in time for the start. It's just amazing. I'm almost a little bit speechless. As to how I feel about winning this race, I don't think it's sunk in yet. I have to thank a couple of people, one is the AMA Pro officials for letting us restart the race. I know there was some question about it, and then we were given the go-ahead, so I want to thank them for that, and then of course my crew. It's just unbelievable—I watched that bike go back together in 20 minutes."
West, 2nd: "We got in and out of the pits pretty quick on the one pitstop we had, then the red flag came out and it just kind of changed the whole ballgame, because once they said it was going to be a sprint race, I knew what I had to do—and there was no being conservative, that's for sure. I just wanted to get out front because there are so many guys in our class who can win it. I saw the white flag, came around the outside of everybody in Turn 1, and then Westby and Jason came by me going really fast on the brakes—a little too fast, so I checked up and then squeaked back under them. I know you're not supposed to lead out here, but I saw one lapper I thought I could catch a tow off. Jason dropped low and caught me off guard a little bit…. Maybe I could have won it, but I'm just glad I kept my nose clean and brought it home. Man that was fun, getting second in the 200."
Zemke, 3rd: To come back third was the best we could do. My hat's off to these guys; they rode a great race. One time I got shuffled back to fourth or fifth and I didn't really like being back there—too much action for me. This place can bite you, and as you can see there at the finish, it bit a couple of them. You have to really use your head out there. It's a long race, and we all want to come home in one piece. For the most part the boys all rode really good, but I want to commend JD Beach—for a rookie kid coming in here, I think he did a really good job. There were a couple of times we were five-riders-wide on the banking and he was down low, and I was kind of watching him. He could have pulled something that wouldn't have been very nice, so I just want to congratulate him for being a smart one out with the big boys."

The conclusion of the 2011 Daytona 200 will air tonight on SPEED at 11 p.m., followed by both AMA Pro National Guard SuperBike races. AMA Pro Road Racing Round 2 rolls at Northern California's Infineon Raceway May 13-15; for more information, visit www.amaproracing.com.
---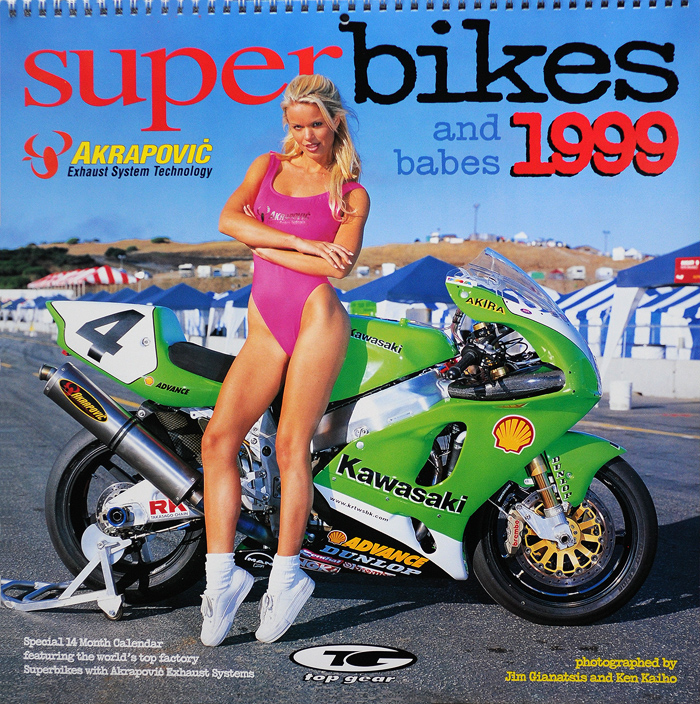 Bringing back the Classics! Brooke Johnson and Akira Yanagawa's Kawasaki ZX750.
Akrapovic 1999 Superbike Calendar avaiable in Collectors Corner
---
Calendar Kittens host "Last Night a DJ Saved by Life" benefit art sale
Los Angeles Fashion District , CA, Feb 14th 2011 - It was an exciting evening of glitz, glamor, paint and canvas, and beautiful Calendar Kittens as the world renown charity FeedAModel.com held their annual artwork and music gala on a warm mid-winter evening in the adv-ant garde Fashion District of downtown Los Angeles. The event took place at Haute Olive on 838 S. Spring Street, a vintage fashion boutique on the cutting edge of what's now and hip. Hosted by the charity's founders, FastDates.com Calendar Kittens and multi media artists Apple Price and Melody Schuster, FeedAModel.com is dedicated to keeping beautiful young models off the streets, out of trouble, and from going hungry by giving them the opportunity to learn and express their artistic skills, and then a safe and exciting venue to showcase and sell their artwork. You won't find these dedicated, talented and smart young ladies partying with Charlie Sheen in Las Vegas or Girls Gone Wild on Spring Break!
Both models Apple and Melody have been featured in recent editions of the FastDates.com Motorcycle PinUp Calendars, and they appeared at the last two LA Calendar Motorcycle Shows to help premier their new Calendars. "Feed A Model gives nice young ladies the opportunity to be productive citizens and great role models in a town run amuck with the inebriated divas and substance abused actors you see showcased every night on the 6 O'Clock News", explains Schuster. "It's something we are passionate about, to give back to the community which has helped us to become successful models, multi media artists and world famous FastDates.com Calendar Kittens!"

The guest list at the "Last Night a DJ Saved by Life" benefit included Great Britain's Price William and his fiancee Kate Middleton, actresses Amanda Seyfried and Emma Stone, sports icons David Hamilton, David Beckham and Maria Sharapova, and former American president Bill Clinton.

At right: the paper mache collage "Very Hollywood" created by Calendar Kitten Apple which Jim Gianatsis purchased for his collection, helping to support the efforts of FeedAModel.com keeping starving models off the Sunset Strip at night. Click to enlarge.

Below: Jim Gianatsis with his two Calendar Kittens, FeedAModel.com Founders, Board Directors and Contributing Artists Apple Price (left) and Melody Schuster (right).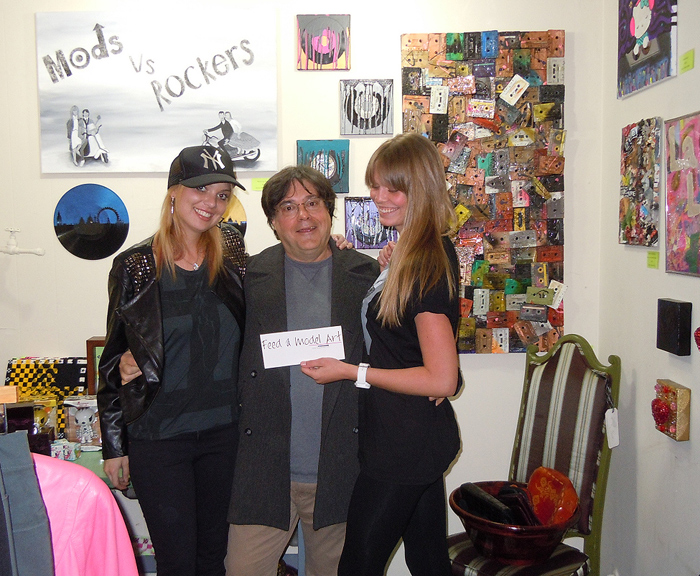 Making a not too unexpected appearance was FastDates.com Calendars and Website publishing magnate and photographer Jimmy "The Greek" Gianatsis. The Calendar Kittens first greeted Jim with hugs and kiss outside at the curb when he arrived in his limo, then brought him inside the store gallery to meet the other models and guests, and then a guided tour of the art exhibition. The artwork and guests spilled out onto the sidewalk where a live DJ was spinning tunes to add to the fun party atmosphere. After plying "The Greek" with a few glasses of champaigne, the girls soon had him pulling out his checkbook to add some of their incredible artwork to his noted collection back at the Calendar Kitten Mansion.
In all it was quite an incredible evening and everyone had a great time. You can find out more about FeedAModel, their incredible charity work, shop their artwork and find out when their next excitig event is by visiting www.FeedAModel.com

You can also hang with Apple and Melody on your walls by ordering their Fast Dates, Garage Girls, and Iron & Lace Calendars at www.FastDates.com
Apple is featured in the 2011 Iron & Lace Calendar with the Roehr Superchard Harley V-Rod Superbike. Order HERE
---
There's more! Go to Pit Lane News Next Page

Also Visit: Fast Dates Calendar News • Iron & Lace Calendar News
Calendar Girl News • Meet the Models • Paddock Garage

Calendar Kittens, Paddock Garage, Screensavers, Iron & Lace Garage





MotorcycleSuperstore.com
Some of our Calendar Kittens can also at Playboy's website...



FREE! New Met-Art Model Galley Updated Daily - Stop Back Each Day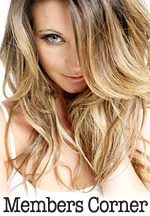 Hot Bikes, Sexy Kittens
Your Exclusive Grid Pass
also includes....
---
Change to the 2011 MotoGP Calendar Japanese Grand Prix
FIM ANNOUNCEMENT
March 15th - Due to the disasters that have hit Japan in the last few days and a consequent request from the organiser, the Japanese Grand Prix, at the circuit of Twin Ring Motegi (120 km north of Tokyo), originally scheduled on April 24, has been postponed to 2 October 2011.
Qater MotoGP 2011 Season Opener Still On
Amid Middle East Unrest
March 3rd, Qatar, Doha Losail - The civil unrest in the Middle East with citizens in many counties revloting against their monarchy or dictorial governments caused the cancellation of the 2011 season opener Formula One race this month in Bahrain
But the opening race of the 2011 MotoGP season in Qatar is still moving ahead....
DOHA: In less then 15 days, the MotoGp family will be back at Losail International Circuit for the season's fist race to be held from March 17 to 20.

The Commercialbank Grand Prix of Qatar is the only race of the season to be held in artificial light. It will be a four-day event, starting on Thursday with Friday reserved for free practice session. The official qualifying session are scheduled for Saturday. On Sunday, the 125cc race will start at 7:00pm, the Moto2 session will begin at 8:15pm whereas MotoGP race will commence at 10:00om.

Qatar Motor and Motorcycle Federation's (QMMF) Racing Team is ready to make their debut in the FIM World Championship's Moto2 category this season.

Qatar rider Mishal Al Naimi, who has experience or riding in the Moto2 category, will be joined by Spanish Ricky Cardús, nephew of the 1990 250cc World Championship runner-up Carlos Cardús.

For the Losail round, the QMMF Racing Team has picked Qatari rider Nasser Al Malki as a wild card. Al Malki is a regular in the Qatar International Road Racing Championship. Also, there will be a support race, the National Superbike, where riders from the Qatar International Road Racing Championship can join this international event at the same weekend.

For the paying public, there will be a fantastic raffle draw at the Grandstands. Fans who purchase Grand Stand tickets can have the opportunity to win a BMW X1 18i, a DUCATI MONSTER 1100 or a KTM 450XC ATV, a QMMF statement said yesterday.
Larry Pegram's
Superbike Family Series Premiers on Discovery HD TV Feb 28th - Mar 16th
Feb 15th - Our good buddy Kaming Ko who is a top supporter of Ducati in the AMA Superbike Championship, has told us about on new TV Series premiering on HD TV the end of this month. Staring his roadracing buddy Larry Pegram,"Superbike Family" follows the family owned and operated Pegram Race Team's journey to compete against full factory race efforts on the AMA Pro Road Racing Series."
Program Broadcast Times are:

Saturday, February 26th
11am - Superbike Family Ep.1
11:30am - Superbike Family Ep.2
Saturday, March 5th
11am - Superbike Family Ep 3
11:30am Superbike Family Ep.4
Saturday, March 12th
11am - Superbike Family Ep.5
11:30am Superbike Family Ep.6
It may be a slight exageration for them to say that Larry competes against 'full factory race efforts" in AMA Pro Superbike. Truthfully, these days in the Daytona Motorsports Group run series it's fallen to privateer teams on stock bikes in an unpopular race series. What gets on TV these days is a TV show you produce and pay for yourself. We're sure Larry leads an exciting life on a tight budget with his wife and kids, going to club level road course in small towns around America, but...

We'd much rather be watching Valentino Rossi from San Marino, Italy, jet setting around the world competiting in the MotoGP Championship, and on off weekends racing World Rally cars and Formula One Ferraris.
Or maybe maybe follow 2-time World Superbike Champion Troy Corser living in Monte Carlo, going to wild parties with his sponsor Pussy Energy Drink, developing and racing BMW racebikes in the WSBK Championship.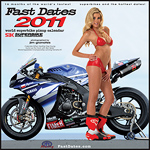 2011 Calendars!
with FastDates.com Calendar Kitten, Ducati Corse Grid Girl
and Playboy Playmate
Heather Rae Young!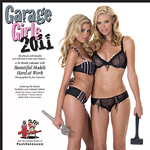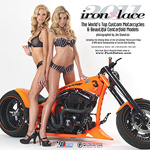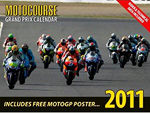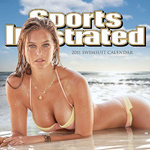 Click for even more Calendars!


2011 SI Magazine
Sports Illustrates Swimsuit
---
Friction Zone
Free-2-Wheel R.I.P.
A few more motorcycle magazines has ceased publication due in part to the economic downturn in the American Motorcycle market. The West Coast's free motorcycl newspapers Friction Zone and Free2Wheel have ceased publication. This follows last year's closing of the paid magazines 2Wheel Tuner owend by Advanstar, and Road Racer X owner by Filter Publications.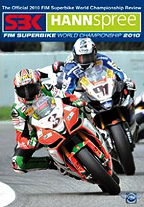 World Superbike Review
Click to find DVD Coverage of Every Year!
MotoGP Review
Click to find DVD Coverage of Every Year!
---
New Roadrace Books, Videos and Playstation
---
New PlayStation
Racing Games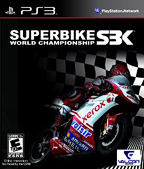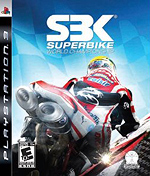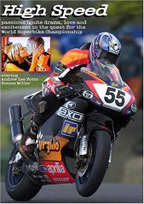 High Speed - the Movie
The best motorcyce racing movie ever made! Filmed on location at the World Superbike races , this an exciting romantic drama staring beautiful British actress Sienna Miller.
---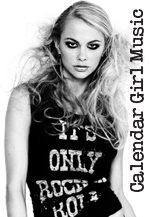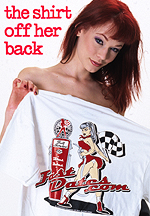 Order the Official
FastDates.com &
LA Calendar Bike Show
T-Shirts!
---
Race Report: AMA Pro Motorcycle-Superstore.com SuperSport, Race 1
DAYTONA BEACH, FL (March 11, 2011) – The first AMA Pro Motorcycle-Superstore.com SuperSport race of the 2011 season culminated in a last-lap drafting battle that produced an all-Colombian podium, LTD Racing's Tomas Puerta—who worked construction over the off-season to pay his way back to the U.S.—taking the first AMA Pro victory of his career in dominant fashion, finishing more than seven seconds ahead of the Rata Racing's Ducati-mounted Stefano Mesa and Puerta's LTD teammate David Gaviria, the second- and third-place riders separated by only .008.

Puerta,1st: "I'm really excited about it; I'm really happy with my first win. I've been waiting for this since last year, and this year I think I will try to be the champion and try hard every time. For the first four laps I was trying really hard because I felt somebody was there…. When I saw a little gap, I tried to make it bigger because I know it's really hard to win here."

Mesa, 2nd: "The bike is fantastic—really, really fast; you completely top out when you draft somebody. At the beginning I crashed really bad going into a turn and I fractured my hand, but I had to go out just to make my points and have fun. I made it, and I can't believe I'm up here in my third race. I guess Colombians are excellent in bikes."

Gaviria, 3rd: "The beginning of the race was so difficult to ride. I was so concentrated and so focused on the race; I've never been here before and I tried to learn as much as possible during the race about the draft. [The draft] is weird to explain, because you get behind somebody and immediately the bike runs very fast, so you have to be fast also to get out of it and not crash with another—you have to be careful a lot with that; I have to learn more about that.
Benny Solis (Roadracingworld.com) and Dustin Dominguez (House of Kawasaki) rounded out the top five.
Race Report: AMA Pro Motorcycle-Superstore.com SuperSport, Race 1
DAYTONA BEACH, FL (March 12, 2011) – The second AMA Pro Motorcycle-Superstore.com SuperSport was halted within seconds of the start, then-second-place runner RoadracingWorld.com's Benny Solis the first of two highsides, with the Yamaha-mounted Travis Ohge being spit off the opposite side of the track a split-second later. At the back of the pack, Celtic Racing/Fast by Ferracci rider Brad Graham fell off his bike after making contact with another rider, his bike continuing on without him across the exit of the International Horseshoe and giving race leaders a scare.

Following the restart, yesterday's top-three finishers, LTD Racing teammates David Gaviria and Tomas Puerta, plus Rata Racing's Stefano Mesa—all of whom had stayed clear of the opening laps' chaos, though Puerta had a close call with the rider-less bike—coalesced as a pack and before mid-race had moved well into the lead. In fourth, Rispoli watching the trio (constantly rippling with lead changes and at times running three-wide) from a few tenths behind.
The blazing pace of the lead pack soon put them well ahead of then-fifth-place runner Markbilt's Eric Stump, leader of the chase pack that included Dustin Dominguez (House of Kawasaki), Elena Myers (SuzukiScoopFans Racing), and Sam Nash on the Y.E.S.-supported Yamaha. Just past the halfway mark, Myers began to pick off the riders ahead, putting first Dominguez then Stump behind her, though her position would not hold long.

Ahead, Rispoli's studied assault faltered soon after, a big slide in Turn 1 dropping him way off the leaders' pace into a no-man's land between third-place Mesa and fifth-place Myers. At the front, LTD Racing teammates Gaviria and Puerta continued to dice for the lead, regularly swapping positions and often running next to each other, with Mesa in third making periodic overtures at splitting the two.
The last lap delivered heartbreak for Mesa, however, the young rider going down in the chicane's Turn 9 as Gaviria and Puerta blazed side-by-side to the finish, Gaviria the winner by .048 seconds. Rispoli, who'd continued to slide back after what provide a very costly mistake, took third a full 14 seconds behind the top rider.
The second pack's reshuffling ended with DucShop's Emerson Conner on top in fifth, followed by Dominguez, Nash, Myers, Corey Alexander (Vesrah Suzuki/Star School), the Yamaha-mounted Ricky Parker, and Sebastiao Ferreira (GP Bike Parts).
Gaviria, 1st: "I'm very happy to win this race. I didn't expect it, but I'm really, really excited and happy because this is a first race, and winning the first race in the championship is a good result, so I'm happy for today's result. We were working together, and I tried my best on the middle field to gain some advantage, but I couldn't do it. On the last lap he passed me, then on the banking I tried my best very hard, I reached him and then I passed him. I was a little bit lucky, and it is wonderful to be up front and win this race."

Puerta, 2nd: "I really don't like it [finishing second]. I tried to do the same thing as yesterday, just get a holeshot and push hard. I knew I had to do something with one or two laps to go, so I passed David in the Horseshoe and tried really hard to make a little gap, but he got me on the banking.
Rispoli, 3rd: "It was a great battle; it was really tough. There was a lot of passing going on, a lot of moves that kind of helped me stayed in the group. I was pushing really hard—I've never gone as fast as I went this weekend—just had a little get-off in Turn 1. I looked back and saw we had plenty of time, and I was thinking a good fourth place is okay coming out of Daytona, then coming around the chicane I saw Stefano.
COMPLETE DAYTONA RACE WEEK RESULTS
AMA PRO RACING PDF RESULTS PAGES
Race Report: Vance & Hines XR1200 Racw
DAYTONA BEACH, FL (March 11, 2011) - The first AMA Pro Vance & Hines XR1200 event to take to Daytona asphalt manifested as a draft-laden, four-rider battle for the lead that featured an unrelenting string of monster sling-shot passes between RMR Bruce Rossmeyer Daytona Racing's Kyle Wyman and Chris Fillmore, Latus Motors Racing's Joe Kopp, and Parts Unlimited-supported rider Steve Rapp, the top four ultimately finishing in that order. The top three were separated by a .105 second spread, with Rapp just another tenth behind.
David Estok (Black Hills Harley-Davidson) was an earlier frontrunner, but had slipped back to seventh by the end of the race. Conversely, Kopp—who had started the race in seventh—gradually picked his way up to fourth, then announced his intentions by sliding inside Fillmore (whose bike wobbled wildly throughout the entire race) to temporarily take away third.

Behind the front back was a closely packed group of six that included well-known riders Travis Wyman (Harv's Harley-Davidson), Scott Russell (HOG Racing), and Michael Barnes (Drag Specialities), and as the frontrunners diced for the lead, running three- and even four-wide at times, the runner-up group waged its own battles. At the finish line, fourth- through sixth-place riders Travis Wyman, Chase McFarland (Latus Motors Racing), and Estock were separated by only .138.

Kopp, 3rd: "It's been a tough weekend. Most of you know I've been doing dirt track and road racing—probably bit off more than I can chew—and I don't have much road race form at all, so I'm super-excited [about finishing third]. Yesterday I hit the asphalt pretty hard and it kind of put a wall on me; it kind of affected my performance in flat track and I was a little spooked, but once the green light went today, I was ready to go.

"I feel like I had a good shot to win that race. I lead it going into the first banking on the last lap and they went by me so damned fast I couldn't catch their draft. Coming out the chicane, I put the hammer down and went for it, and all of a sudden all three of them dropped down the yellow line. They were wobbling and weaving and I kind of panicked. But I still ended up getting by Rapp at the end there, so I was really excited about that. In another hour I'll go over to dirt track and put on my shoe… I had a sip of champagne and probably shouldn't have."

Fillmore, 2nd: "I just tried to keep it as under control as possible. We literally thrashed all week trying to get going here…. Kyle's dad and our mechanics worked pretty much 20-hour shifts. Like Kyle said, the bikes showed up 20 minutes or so before qualifying/practice, so to finish second and keep it under control, I feel pretty good. I just had to pay it smart, and I'm sure I scared these guys off a little bit, but second is good—I'm happy.

"Once time when I was leading I had these guys just blow past me and leave me in the dust, so when I was sitting in fourth at the end I knew I had an opportunity to do the same thing to them. It was almost like bumper-karts there for a second, and I just missed out on getting Kyle, but it was good."

Kyle Wyman, 1st: "It's amazing. Last time I was here I ended up going to the hospital, so it's always been kind of weird coming back here, but I was able to put it out of my mind and go out there. More important I was able to put out all the adversity of this week, because we were just down to the wire, like Chris said. It's amazing to be first and go 1-2 for the team after all we've been through.

"It's a lot of fun, it was just such a good race. I thought if I was going to be on the podium anywhere with Joe Kopp it would be at the Springfield Mile, so it's a little different than I pictured it, but it was awesome."
COMPLETE DAYTONA RACE WEEK RESULTS
AMA PRO RACING PDF RESULTS PAGES