Fast by Ferracci MV Agusta F4 AMA Superbike
Here is a really beautiful Superbike you might remember. This was Lucca Scassa's Fast by Ferracci factory MV Agusta raced during the 2007 AMA Superbike Season. The bike was ocassionally a top 10 finisher during its developmental first race season, but then MV Agusta of Italy ran into financial difficulties and could not continue to support the Ferracci team, and MV Agusta was soon bought by Harley-Davidson. Just this past summer, Harley gave MV Agusta back to founder Claudio Castiglioni for just $1 after they paid him $109 million for it 2 years earlier.
I photographed the bike out at the California Speedway round of the AMA Superbike Champion that year with Lucca's pretty brunette girlfriend and grid girl serving as the model. For some reason I shot this as a candid photo with an early Nikon D100 Digital camera without fill flash, rather than my usual Hasselblad medium format / higher resolution camera I use for my regualar FastDates.com Calendar shoots, and I just didn't like the image sharpness enough to use the picture in the Fast Dates calendar that year. Unfortanuate, because it was one beautiful bike and model.
Another One Bites the Dust
Road Racer X ceased publishing on December 31, 2010.

"The publishing environment is pretty tough right now, but we're proud of what we've done with the RRX brand over the past eight years," said publisher, Bryan Stealey, The magazine's motocross-oriented sister title, Racer X Illustrated, will continue publishing. This is the third American motorcycle print magazine to go out of business this year, in September, both Cycle News and 2Wheel Tuner suffered similar fates.

Sister publication Racer X Illustrated remains successful, supported by a very hard core motocross rider enthuiast fan base and advertsing from the hugely profitable dirt bike apparel companies.

Unfortunately the sport of motorcycle roadracing has a much smaller enthusiast fan base in America, not much of an aftermarket products industry, and when all the major motorcycle manufacturers pulled their sportbike print advertising a year ago with the crash of the motorcycle market, the handwriting was on the wall.

We give kudos to Road Racer X for having been a high quality looking print magazine. But it was boring, focusing too much on the failed and un interesting AMA roadracing Championship, American riders, and not enough on World Superbike, MotoGP, and ignored completely the much more exciting British Superbike Championship. It also had very few technical articles on race bikes, or hard core sport and racebike tests or sexy pictures that usually sell magazines. In 8 years they never ran a news release, feature stories or photos we offered them on the FastDates.com Calendars. We never saw on issue on the newstand that was interesting enough we wanted to buy. RIP
---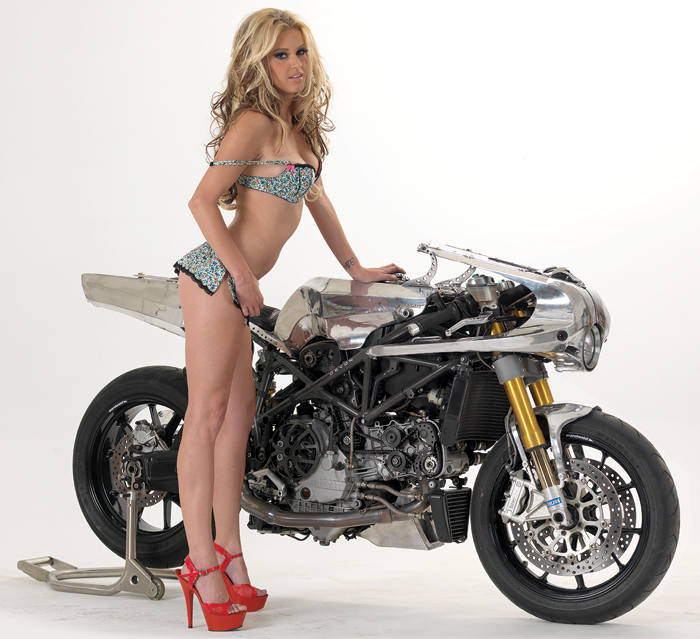 Model Brit Shelstad shot with the Shinya Kimura Ducati 999S for the 2012 Fast Dates Calendar. Brit, a Maxim Hometown Hottie, is an avid motorcycle enthusiast as well. She's worked worked for Umbrella Girls USA at the Laguna Seca MotoGP and other races, she's dated factory racer Kurtis Roberts, and she's a motocross racer herself.
Shinya Kimura Ducati 999S "Devon"
featured in the 2012 Fast Dates Calendar and in the Calendar Bike Garage
by Jim Gianatsis / photography by Jim Gianatsis
We first met Shinya Kimura when he won Best of Show bike at our 2004 LA Calendar Motorcycle Show with an old retro customized Harley Panhead.. At that time Shinya was the front man and celebrity builder at Zero Engineering of Japan, and we were humbled that Shina flew over from Japan with his bike just for our Calendar Show. It was Shinya who pioneered some 10-15 years ago the current retro chopper look that many top builders in America and around the world have followed. Shinya's retro customs were was so well known his he enthusiastic fans all over the world, including Hollywood stars, waiting in line up to 4 years to buy one of his bikes
The next year, 2005, Shinya moved to America and opened up a branch of Zero Engineering in Las Vegas, NV. But a year later he had a falling out with his partners and moved to Los Angeles to start up his own solely-owned company Chabbott Engineering, the company name he had used when he first started building bikes.
Originally from Japan where he turned to motorcycle repair, racing and restoration after studying entomology, Kimura has now relocated to the United States permanately and embarked on what has become a storied career in building what some have called functional art. He currently works out of his shop, Chabott Engineering, in Azusa, CA (www.chabottengineering.com).
Shinya has attended the LA Calendar Motorcycle show every year since 2004 and has used the Show each year to premier his latest custom builds. The retro Panhead Harley which won Best of Show that first year year was featured in the marketing campaign for the 2005 Calendar Show where it was seen and purchased by actor and motorcycle enthusiast Brad Pitt. Since then Pitt has purchased a number of Shinya's customs, including a pair of custom built Triumph and Ducati sportbikes that Shinya premiered at the Show in 2009.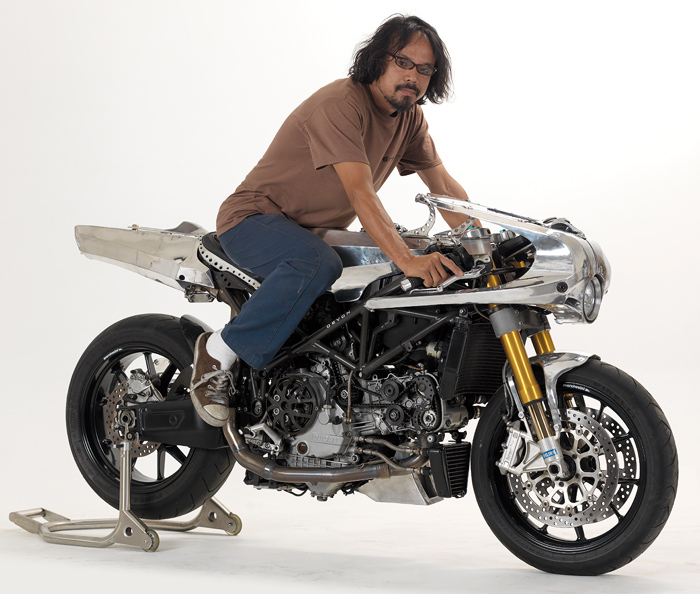 Shinya Kimura with the Ducati 999S Superbike retro conversion
Making its world premier at the 2010 Calendar Motorcycle Show was this aluminum re bodied retro styled Ducati 999S Superbike commission by a customer named Devon. Imagine if you will a classic vintage racer like Ducati's limited production MH900e Mike Hailwood "Evoluzione" racer. Ducati built 2,000 of them back in the early 2000s powered my an anemic 80hp air cooled twin. Most of them ended up parked in people's living rooms as expensive floor art because as "limited edition" bikes they were supposedly too valuable to ride, but in reality they were just plain uncomfortable and impractical to ride.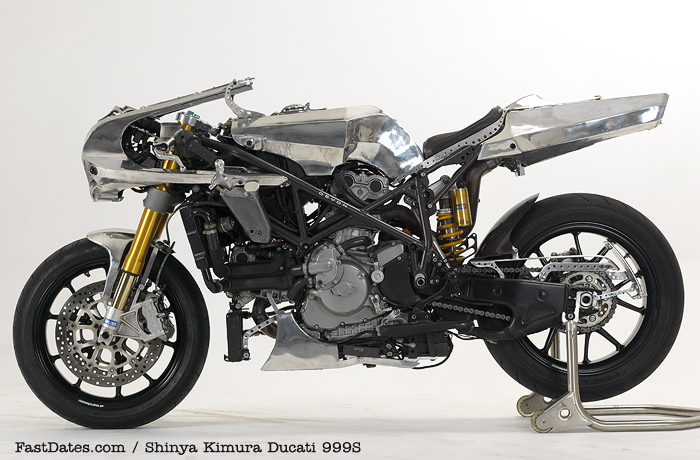 Then here comes Devon with a brain storm. Why not take Ducati's World Superbike Championship winning 999 Superbike in "S" configuration with the high end Ohlins race suspension and Brembo brakes. The Ducati that also happens to be the most comfortable riding of all the Ducati Superbikes.One that you can buy used now for around $8,000, half the market price of an MH900E. Then have legendary customizer Shinya Kimura re body it for you with unique hand fabricated aluminum bodywork. Rather than being one of 2,000 MH900E owners with a bike they can't ride, you are now just one of 1 with the ultimate ride able Ducati retro superbike that will blow the MH900E into the weeds, performance wise, and value wise over the coming years. Sheer genius! Congratulations Devon on having the ultimate 2-wheel retro racer. A unique one-off bike you can admire and ride. For additional information, hi-resolution photos and screend savers go to Calendar Bike Garage
Next project? How about a Shinya Kimura Ducati Desmosedici RR? You can see Shinya's bikes and mechanical art featured now at the Japanese Amerian national Museum in the Zen Garage exhibit: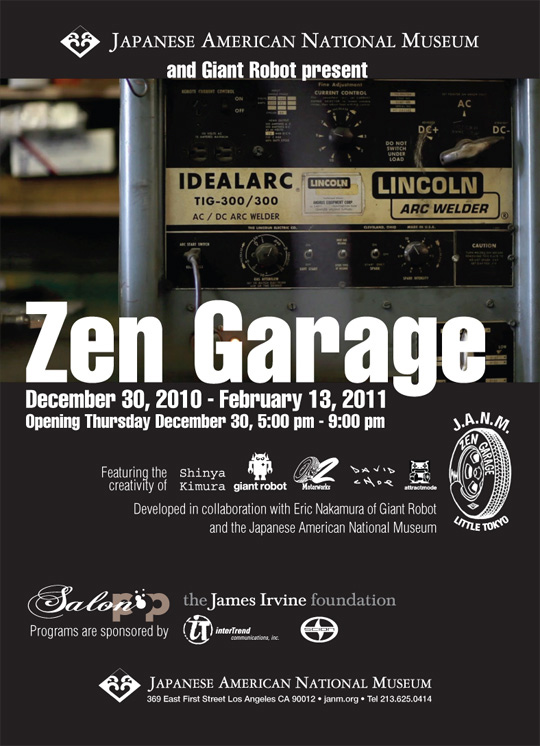 ---
Heather and Jaime Need your Help!
Vote for our official SBK Fast Dates Calendar Kittens
& Ducati Corse Grid Girls as Playboy's Playmate of the Year.

Los Angeles, CA, USA, Jan 1st - FastDates.com Calendar Kittens and Playboy Playmates Jaime Edmonson (Miss January 2010) and Heather Rae Young (Miss February 2010) are in the running this month of January for the coveted title of Playmate of the Year. They need your voting support now to come out on top with the coveted Bunny title as well. Vote at: http://pmoy.playboy.com
Beautiful Heather Rae Young is featured on the cover and inside the new 2011 SBK Fast Dates World Superbike Calendar with 2009 World Superbike Champion Ben Spies' Yamaha YZF R1 and MotoGP World Champion Valentino Rossi's Yamaha M1. Heather is a successful Los Angeles model who shot for all 3 editions of the 2011 Fast Dates Calendars including Iron & Lace and Garage Girls, just months before her Playboy Playmate centerfold feature appeared in the magazine.
This past summer both Heather and Jaime accompanied FastDates.com Calendar photographer Jim Gianatsis to the Miller Motorsports, Utah, USA round of the World Superbike Championship to shoot the next SBK Fast Dates Calendar with all the top factory Superbike teams. Then on race day both Heather and Jaime served as the official Ducati Corse grid girls for Michel Fabrizio and Noriyuki Haga.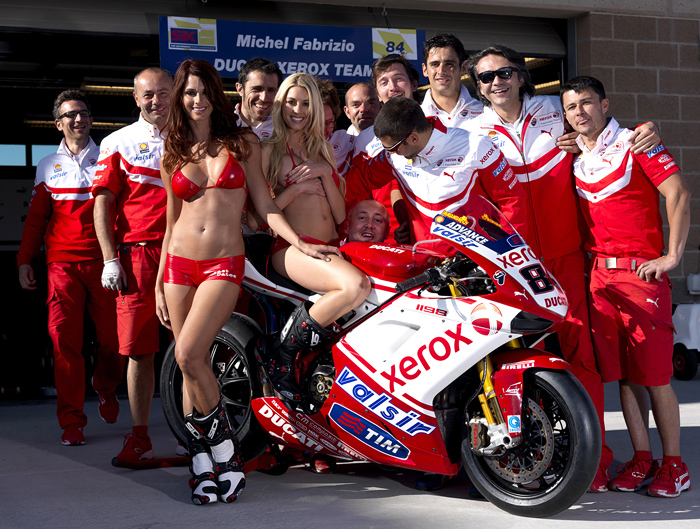 A playful Michel Fabrizio reaches over to loosens the top on Heather's bikini during a team photo shoot.
Jaime Edmonson hails from South Florida where the Florida University graduate served as a Miami Dolphins Cheerleader before coming a gun toting Boca raton Police Officer. Unfortunately her beautiful good looks proved to cause difficulties from her fellow officers, so she quit the police force to become a contestant with fellow former Miami Dolphins cheerleader and best friend Cara Rosenthal on TV's The Amazing Race, the duo finishing the season in 2nd place as the highest placing female team ever. After traveling the world, Jamie relocated to Los Angeles where she was signed by Playboy. Jaime spent a few months living at the Playboy Mansion to work on her Playboy photo shoot and participating in E!'s The Girls Next Door TV reality series. At the Playboy Mansion parties she meet our other recent Calendar Kitten and Playmate Heather Rae Young and last year they became new best friends, shooting for the FastDates.com Calendars at Miller World Superbike, and flying across America every weekend together on Playboy promotions.
Both Heather and Jaime need your help in voting for one or both of them as Playboy's Playmate of the Year on the Playboy website. Your can vote as many times as you like, but only once per day. Go to:
World Superbike Champion Troy Corser with a handful of Kittens and Bunnies, Heather Rae (blond on left) and Jaime (red hair on right).

---
Devastating Motorcycle Industry Statistics!
First-time bike buyers declining, median owner age grows older every year....
January 1st, 2011 - The population of new motorcycle buyers is aging, with the average rider age increasing from 40 to 49 years since 2001. Additionally, the percentage of first-time buyers has declined for a second consecutive year.
Those are two of the findings of J.D. Power and Associates 2010 U.S. Motorcycle Competitive Information Study, which includes responses from close to 8,500 owners who purchased a new 2009 or 2010 model-year on-road or dual-sport motorcycle between September 2009 and May 2010.The study, now in its 13th year, measures owner satisfaction with new motorcycles by examining six major factors of the overall ownership experience: product, build quality, cost of ownership, sales, service and warranty.
This is a devastating statistic for the world motorcycle industry, and America in particular. With the median age of motorcycle buyers (and hence riders) going up by 1 year of age, in each of the last 9 years. That essentially means no young new riders are coming into the sport, and sales are dropping at a devastating rate of 5-10% per year, no matter what the economy does to improve. If this trend continues, in just 10-20 years when the median rider age reaches 60-70 years old and riders die off/stopping buying motorcycles, there will be effectively no new motorcycles sold in America.
New motorcycle sales in America have dropped some 70-30% among manufacturers in the last 3 years because of the economic collapse in America. Motorcycles are a luxury recreational toy for most Americans, not a transportation necessity as in Europe and Asia. So the American motorcycle market was probably hit harder than any other recreational sport in our country when the down turned economy caused people to stop spending on non -essential big ticket items. This new riders Median Age statistic report means that even if the U.S. economy improves 5-10% per year in the coming years, new motorcycle and product sales will never increase from where they have fallen today.
We don't see that happening with TV shows like Stunt Rider on The Speed Channel serving as the only street bike role model for kids, and with the statistic that motorcyclists are 7-times more likely to killed in a road accident compared to automobile drivers.
That and the fact many teens don't care about owning their own motorcycles or car any more, and working an after school job like we did as kids to help pay for them. Today's kids would rather stay home, and spend their time and what money they have on electronic gadgetry, games, cell phones and computers. If they need to get somewhere they can hitch a ride with friends or their parents.
We have all helped to kill off the entry level motorcycle market. It's all our fault and the industry is coming down around us because of it.
Kudos to Honda for introducing the new $3,995 affordable 250xx CBR street sportbike for 2011, but it's still may be too expensive and sporty for what most entry level riders need. It needs to have scooter practicality for carrying school books, gym gear, and a passenger.
Not since the "You Meet the Nicest People on a Honda" ad campaign of the 1960's has a motorcycle manufacturer really targeted the entry level / new rider market.
And all of us in the Motorcycle Media our guilty of perpetuating this decline in new riders, because we only feature high end and middleweight motorcycles that only affluent older riders can afford to buy. When is the last time a U.S. Motorcycle Publication ran a cover feature story on motor scooters and practical 125cc street bikes that a high school/college kid could afford to buy? Never.
The only way to turn this around is to sell affordably priced, financed, and insured entry level motorcycles and scooters to teen angers with their parent's blessing. Motorcycle and scooters that are as cheap and easy to purchase, insure and operate as $2,000 used car.
Like many of you I was at the annual International Motorcycle Show, my local venue being in Long Beach Show, CA,this past month. I think I remember seeing about (5) twenty something year olds the day i was there. No one under 20 years. Mostly everyone was 35 years and older.
The Los Angles International Auto Show 2 weeks earlier had a much younger demographic.
Teen riders can no longer afford, or qualify to finance and insure a motorcycle in the pubic banking and insurance markets.
The only solution I might suggest at this point is, the major motorcycle manufacturers and distributors in America must pool together to form their own banking institutions or credit unions, and an insurance company to finance and insure the motorcycles they sell. Perhaps if they eliminate the profit margins earned by big banks and insurance companies, and their stock holders, the finance and insurance rates would come down for first time, young motorcycle buyers.
And speaking of insurance companies - particularly those big names like GEIKO and Progressive Insurance that are targeting the motorcycle market. They're the ones sponsoring the Progressive Insurance International Motorcycle Show, the GEICO motorcycle racing team, and the only paid ads left to support our streetbike magazines like Cycle World and Motorcyclist. They are the ones running expensive non stop prime time TV ads on every station we watch at a cost of Millions of dollar a day, Billions of dollars a year! How much do you think those insurance agencies have to increase their insurance prices rate to pay for that adverting to reach us, the motorcyclists?
Well friends and teens, the insurance rates of GEIKO and Progressive Insurance are about 1/3rd more than the insurance companies who don't advertise heavily or have independent agents to support. Low profit insurance agencies like AAA are where you need to go. Rates at AAA can be 50% less if you insure your motorcycle with your family's car and home policy. I also finance my motorcycle purchases on low interest rate Credit Union charge cards and Checks. That way you don't have to buy damage/loss/collision insurance for your bike if you can't afford it, since the credit card purchase is a cash loan that does gives you the title of the bike, not the bank or finance company which requires full replacement insurance.
If I crash my bike I fix it myself for the cost of parts. Whereas the insurance company might write off downed bike a toal loss, uppring your rates even more. I have not had collission / loss insurance on any of my motorcycles, ever. These are two great ways to reduce motorcycle insurance costs most people don't think of. - Jim Gianatsis, Editor
---
World Premier Mission R Electron Powered Superbike!
December 17th 2010, Long Beach Convention Center, CA - The introduction the Mission R, the new factory race bike from Mission Motors took place today at the Los Angeles stop of the International Motorcycle Show's annual winter tour across America. The Mission R is the ultimate electric racing motorcycle. With components and software from MissionEVT which raced at the Isle of Mann, a revolutionary electric motorcycle chassis design by James Parker, and Industrial Design by Tim Prentice of Motonium Design, the Mission R is compact, nimble, intelligent and downright fierce. World Superbikespec components from Ohlins, Brembo, and Marchesini round out this serious built-for-racing package. CONTINUED
---
All New 2011 Suzuki GSXR 600 / 750cc Sportbikes
December 2010 - There are still experienced riders who appreciate a state-of-the-art 750cc engine combined with the compact size of a 600cc Supersport machine . For those riders, the GSX-R750 delivers unmatched excitement on the street and on the racetrack, during track days and in club races alike. But there are also knowledgeable riders who prefer a true 600cc Supersport, eligible for 600cc classes on the racetrack. For those riders, there is the GSX-R600. The all-new genertion 750/600cc GSXR models introduced for 2011 share the same chassis and engine architecture.
Both these new bikes have been released world and will be brought into the USA by American Suzuki as their first new model bikes in 2 years.
American Suzuki will also be offering a soon to be releases new 2011 GSXR1000 model, though it may just be an update, and not a new generation model. Not coming to the USA is the new GSR 750 naked sportbike which will be sold in the rest of the world, as American Suzuki and the other Japanese U.S. distributors struggles in a difficult makret which forced them just to try and sell off leftover models the last 2 years. CONTINUED
Cobra builds a Honda CL Scrambler Replica
Unveiled at the recent Long Beach IMS show in the Honda display was this project bike built by Denny Berg for Ken Boyco at Cobra Exhaust Systems. This beautiful bike was built from a current $6,995 Honda RS750 Shadow with the Black frame repained in Red, and the fuel tank and fenders in Silver like the much loved Honda CL160, 250, 305cc Scramblers of the 1960s. Added to the stock gas tank were the old style rubber tank pads and Honda tank enblems. The seat was remade to be flat like the old Scramblers, and an old stle tail light was added at back. Cobra replicated the old CL Scrambler style exhast pipes. Easy, and way too cool.
---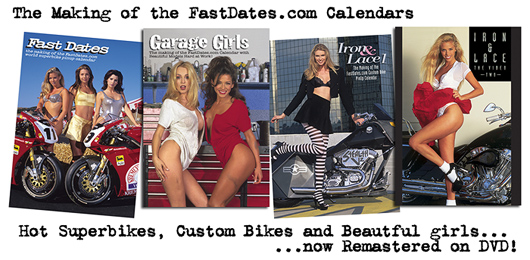 The Making of the FasDates.com Calendars DVD movies available in the FastDates.com Video Store.
---
There's more! Go to Pit Lane News Next Page

Also Visit: Fast Dates Calendar News • Iron & Lace Calendar News
Calendar Girl News • Meet the Models • Paddock Garage

Calendar Kittens, Paddock Garage, Screensavers, Iron & Lace Garage





MotorcycleSuperstore.com
Some of our Calendar Kittens can also at Playboy's website...



FREE! New Met-Art Model Galley Updated Daily - Stop Back Each Day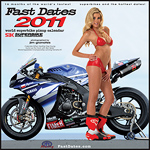 2011 Calendars!
with FastDates.com Calendar Kitten, Ducati Corse Grid Girl
and Playboy Playmate
Heather Rae Young!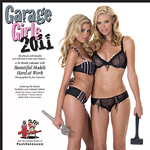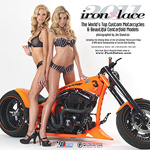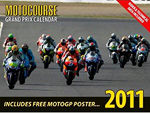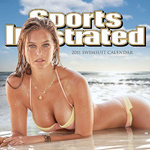 Click for even more Calendars!
---
Fiat Ends Sponosorship of
Yamaha MotoGP Team
Jan 1st - When Italain hero Valentino Rossi gave his farewell kiss to the Fiat Yamaha MotoGP M1 machine at the final round in Valencia, it was expected that the team's title sposnor Fiat automobiles would be leaving the team as well. There was no longer an Italian tie to the Japanese team with Spanish and American riders.
As expected, the title sponsor for the 2010 MotoGP Yamaha team of Valentino Rossi and Jorge Lorenzo has not renewed for 2011.
The Fiat Yamaha team is no longer a partnership, Yamaha says. On their Twitter page, it says "The team will change title sponsor and therefore it won't be Fiat Yamaha Team anymore."
There was a prelude to the split in partnership in a New Year's Eve post on the Fiat Yamaha Facebook page, which said: "Tomorrow a new year will start but not for 'Fiat Yamaha Team,' we want to thank you all again for these amazing years together and inform that this page won't be updated anymore and the wall will be closed. All our memories will stay here but we won't have new ones to share."
Fiat, a car manufacturer from Italy, was expected to end the MotoGP partnership if Rossi left Yamaha. It has only be two months since Rossi confirmed his switch to Ducati, and now Fiat has reported on this split with Yamaha.
Together, Fiat and Yamaha won three titles in 2010 with the Lorenzo / Rossi lineup: the MotoGP Championship with Lorenzo, the Manufacturer's award and also the Rider's award. This also was the third consecutive year that Fiat and Yamaha claimed all three titles in the premier class; Rossi rode the Fiat Yamaha M1 to victory during the 2008 and 2009 seasons.
There has been speculation that Air Asia may take the sponsorship role, but nothing has been confirmed.
For 2011 MotoGP, the Yamaha factory team consists of Lorenzo and his new teammate, Ben Spies, who took the 2010 Rookie of the Year award.
We were expecting that Fiat, now with Rossi racing for the Italian motorcycle manufacturer Ducati, would have twice the incentive to move its title sponsorship to Ducati for 2011. But the Ducati Corse race teams have had a product sponsorship with Alfa Romeo the last few years, and back in November the Corse MotoGP Team announced a collaboration with Mercedes Benz as a well. Both of these automotive associations would kill any expected big $$$ money sponsorship deal from Fiat.
New Roadrace Books, Videos and Playstation
---
Ex-Ducati designer
Pierre Terblanche joins Norton Motorcycles
Jan 4th - South African motorcycle designer Pierre Terblanche will be heading Norton Motorcycles as head of product development and design starting from January 4th, 2011. This move comes as part of Norton's efforts to establish itself as a global motorcycle brand, which will see the British bike-maker develop modern-day liquid-cooled overhead-cam motors based on Terblanche designs. The air-cooled pushrod-engine powered classic Norton Commando 961, which is largely attributed for Norton's comeback, will run alongside the new range of products.
Terblanche has been in the profession for over twenty years and the 54-year old designer who headed motorcycle design at Ducati has been credited for sketching iconic motorcycles like the Ducati MH900e, the Ducati 999, etc. One of the most influential personalities in today's world of motorcycling, after resigning from Ducati in 2007, Terblanche diverted his attention on designing boats and water-crafts for South African shipyard, Bobkat, which too received accolades the world over. From there he moved on to head Piaggio's design development alongside his former Ducati colleague, Miguel Angel Galluzzi who designed the Ducati Monster. Terblanche's genius can be seen in the way his designs shaped Ducati for over two decades and helped the company gather the reputation for giving us some of the best looking motorcycles in the world.
Pierre Terblanche himself states, "Norton is one of the great names in motorcycling, and it was too good a chance to pass up to be involved in bringing it back to its former glory, by creating something fresh and new by drawing on its history, but expressing it in a modern context," he says.
"Pierre's experience of bringing innovative new products to the marketplace will be a vital factor in developing the Norton range, while paying due respect to its traditions," says Stuart Garner, owner Norton Motorcycles. "His proven ability to think outside the envelope while respecting the image of the marque he's working with makes it very exciting to have him come here to Britain and work for us. Combining his flair for original concepts with Norton's sporting traditions will allow us to create a range of motorcycles bearing the historic Norton badge that'll be unlike anything else in the marketplace."
---
New PlayStation
Racing Games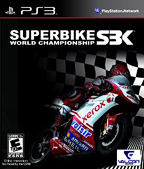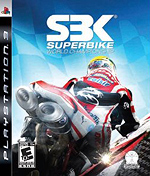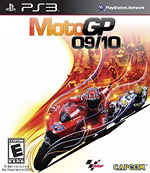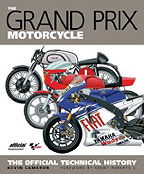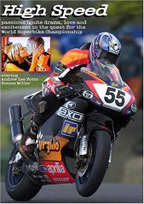 High Speed - the Movie
The best motorcyce racing movie ever made! Filmed on location at the World Superbike races , this an exciting romantic drama staring beautiful British actress Sienna Miller.
---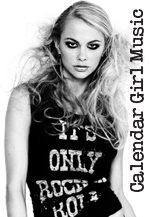 Taylor Momsen
The Pretty Reckless
Chicks That KICK ASS!
NCAA Womens' Vollyball
Kawasaki 2011 Ninja ZX10R Sales Hold to be Lifted in January
Kawasaki dealers to resume sales as normal.
IRVINE, Calif. (Dec. 29, 2010)---Kawasaki Motors Corp., U.S.A. announced that the recent sales hold placed on the 2011 NinjaÆ ZX?-10R sportbike is expected to be lifted in late January and that sales of the highly-anticipated unit will resume as normal.
Kawasaki said the proactive sales hold resulted from a finding that indicated possible surging of the intake valve spring when the unit is operated under unique riding conditions, such as on a racetrack. The surge could cause the intake valve to seat improperly, resulting in poor engine performance.
The camshaft, valve springs, and spring retainers are being replaced to prevent the valves from surging, without affecting engine performance.
Rule Change Creates More Action At 2011 Red Bull Indianapolis GP

INDIANAPOLIS, IN – December 9, 2010 – (Motor Sports Newswire) – MotoGP fans will receive even more value and excitement at the 2011 Red Bull Indianapolis GP motorcycle race at the Indianapolis Motor Speedway thanks to new regulations approved Dec. 9 by the event's governing organization.
All three classes of the MotoGP World Championship – MotoGP, Moto2 and 125cc – will feature more track time on Friday and Saturday at all events in 2011, including the Red Bull Indianapolis GP on Aug. 26-28 at IMS. The greatest increase of on-track motorcycle activity will be seen in the marquee MotoGP class, featuring Red Bull Indianapolis GP winners Valentino Rossi, Jorge Lorenzo and Dani Pedrosa, and Americans Nicky Hayden, Ben Spies and Colin Edwards.
Details of the new regulations for 2011:
MotoGP (four hours): Four one-hour sessions. There were three hours of combined track time for MotoGP on Friday and Saturday at the 2010 Red Bull Indianapolis GP.
Moto2 (three hours): Four 45-minute sessions. There were two hours, 45 minutes of combined track time for Moto2 on Friday and Saturday at the 2010 Red Bull Indianapolis GP.
125cc (two hours, 30 minutes): Two 45-minute sessions in the morning, two 30-minute sessions in the afternoon. There were two hours, 20 minutes of combined track time for 125cc on Friday and Saturday at the 2010 Red Bull Indianapolis GP.
The complete schedule for the 2011 Red Bull Indianapolis GP, including the times for motorcycle on-track activity, will be released at a later date.
2011 tickets: 2011 Red Bull Indianapolis GP tickets are on sale now.
To buy tickets, visit www.imstix.com, call the IMS ticket office at (317) 492-6700 or (800) 822-INDY outside the Indianapolis area or visit the ticket office at the IMS Administration Building at the corner of Georgetown Road and 16th Street. Ticket office and phone hours are 8 a.m.-5 p.m. (ET) Monday-Friday.
The 2011 Red Bull Indianapolis GP is scheduled for Aug. 26-28 at IMS.
Race Day general admission tickets cost $40, with Friday general admission $10 and Saturday general admission $20. A three-day general admission ticket is $60. A Friday-Saturday general admission ticket is $25.
Children ages 12 and under will be admitted free any of the three days of the event when accompanied by an adult with a general admission ticket.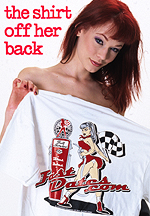 Order the Official
FastDates.com &
LA Calendar Bike Show
T-Shirts!
---
World Superbike Introduces European Junior Cup for 2011
Rome, Wednesday 8 Dec 2010 - The European Junior Cup is an exciting new class that will feature at the events of the 2011 Superbike World Championship organized by Infront Motor Sports. Open to 14 to 17 year old racers from around the world the European Junior Cup takes place at some of the most famous and legendary racing circuits in the calendar.

Riders will compete on identical race prepared Kawasaki Ninja 250R motorcycles and will have the opportunity to display their talent in front of thousands of racing fans when they take to the track, directly before Sunday's second World Superbike race.
The fantastic European Junior Cup package includes:

Race prepared Kawasaki Ninja 250 R and pit equipment
Transport of motorcycle to all rounds
Entry fees, tyres and fuel
Riding equipment and team wear
Hospitality at the Junior Cup paddock village
Technical support
Race coaching from star riders
Pre season training camp in Spain.
To prepare the young riders as they begin their international racing careers there will be an active coaching programme throughout the season, beginning with a training camp for all participants in Guadix, Spain.
The series then visits the following circuits:

Assen (15-17 April)
Monza (6-8 May)
Aragon (17-19 June)
Silverstone (29-31 July)
Nurburgring (2-4 September)
Magny-Cours (30 September – 2 October)
The European Junior Cup welcomes racers from a wide range of motorcycling disciplines. Entries will be considered from all riders who have held a competition license for at least one year in either road racing, motocross, enduro, supermoto, trials or minimoto.

For further information or to enroll in this exciting new youth series please visit the www.europeanjuniorcup.com website, which will shortly be online.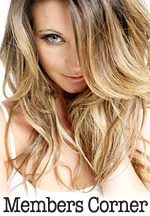 Hot Bikes, Sexy Kittens
Your Exclusive Grid Pass
also includes....
---


Erotica Archives
FREE New Model
Galley Updated Daily
Warning Contains Nudity
---