The All New Ducati 1199 Panigale Superbike Breaks Cover! - More details and photos to follow....

Teatro Dal Verme, Milano, Italy, 7th November 2011- Ducati has unveiled the long-awaited 1199 Panigale Superbike alongside its entire 2012 range in a stylish Press Conference at the Teatro Dal Verme in Milan, Italy. Setting a new benchmark in the motorcycle industry with theirground-breaking and innovative new Superbike, the Italian manufacturer's incredible line-up of dream motorcycles are now set to be exhibited from 10-13 November at EICMA 2011, the 69th edition of the Milan International Motorcycle Show.
Ducati hosted a private media launch in Milan on Monday of their new 2011 model line featuring the new 1199 Panigale. In the center is Gabriele Del Torchio, President of Ducati Motor Holding, flanked on the far ends by their winning 2011 World Superbike Championship riders with Carlos Checa and Riders' and Manufacturers' titles in the 2011 Superstock 1000 FIM Cup with Davide Giugliano. Plus Corse Superbike team manager Ernesto Marinelli and Ducati Motor Holding General Manager, Claudio Domenicali.

The impressive theatre presentation of Ducati's 2012 models also gave Gabriele Del Torchio, President of Ducati Motor Holding, the opportunity to announce the positive business performance of the Bologna-based company. In a market challenged by economy difficulties, Ducati has continued to increase its market share, production volumes and global sales, confirming their solid position and underlining the efficient and well-organized business structure that will now serve the company in the coming years.

"It is the hard work of all the men and women at Ducati that has resulted in the positive results that I present today and it validates the strategy we followed during the period 2007-2011," said Gabriele Del Torchio during the conference. "Thanks to our focus on product development, increased investment and our work to maintain the desirability of our brand around the world, I take great satisfaction in announcing that 2011 has been the most successful year in the history of Ducati."

"Sales of approximately 42,000 motorcycles have generated revenues of €480m, a 20% increase over the previous year and just reward for our highly innovative products. It gives us the confidence to believe in the pillars of our strategy and to continue on our 'mission' to be specialist leaders of the sportbike segment by further developing innovative and class-leading motorcycles."

"All of this has enabled us to present the incredible new 1199 Panigale, the new benchmark in the sportbike arena. Without doubt, this has been the most ambitious project in Ducati's history and underlines our engineering excellence and 'product emotion', an aspect of our brand, which, in such a competitive market place, has become more important than ever. This motorcycle represents pure Italian style, the reference point for performance and a safety-enhanced, confidence-inspiring experience for our customers on road and track."

"We are particularly proud to have created a special 'Tricolore' version of this new motorcycle, in the red, white and green of Italy. What better occasion to celebrate the 150th anniversary of our national flag and underline our role and responsibility as ambassadors of the title 'made in Italy', than with a product of such style and technical excellence." Following Mr.Del Torchio's announcement, Ducati Motor Holding General Manager, Claudio Domenicali, proceeded to release the details of the 2012 models with particular focus on the 1199 Panigale.

"Throughout our long and successful twin-cylinder history of racing, Ducati has never built a sportbike as advanced as the 1199 Panigale," said Claudio Domenicali during hispresentation. "We are moving into a new generation with a 'revolution' of the species that establishes new limits for the category. Its Desmodromic heart, the new Superquadro engine, is the most powerful twin-cylinder ever produced and represents the base of a new concept of frame and engine integration. This concept enables the 1199 Panigale a dry weight of just 164kg (364 lbs) and gives it a riding sensation that is closer than ever to a full race bike. With revised ergonomics, full Ride-by-Wire engine management and enhanced systems of ABS and traction control, we have controlled the beast within the 1199 Panigale so that the full emotion of this motorcycle can be enjoyed easily and safely."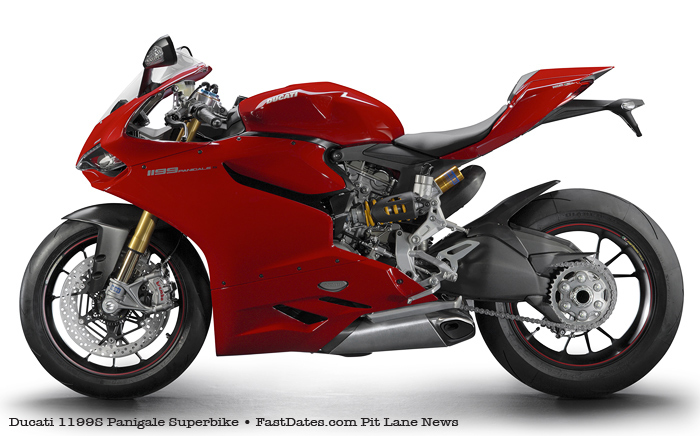 click to go big
Indeed, the 2012 DucatiSuperbike family marks the official introduction of the groundbreaking 1199 Panigale, 1199 Panigale S and flagship 1199 Panigale S Tricolore and opens a new chapter in the company's iconic Superbike history. Available early in 2012, Ducati's new generation Superbike, goes beyond the barriers of motorcycle design and engineering to set the most extreme benchmark ever and the direction for future sport bikes. Developed in the red-hot environment of racing and designed to raise the performance bar to its highest, the 1199 Panigale uses innovative Ducati Corse-derived solutions to make World Championship level technology available to everyone.

The most high tech, most powerful twin-cylinder production engine on the planet is now anintegral part of an innovative monocoque chassis that combine to deliver anastonishing 195hp from 164kg (361.5lb) of futuristic Italian thoroughbred. The highest production motorcycle power-to-weight and torque-to-weight ratios in the world are fitting trophies for the incredible results that Ducati have achieved. Bred for the track and trained for the road, priced at $17,995(USD) for the standard version, $22,995(USD) for the "S" version, $23,995(USD) for "S" version with ABS and $27,995(USD) for the Italian heritage-inspired Tricolore version, the new 1199 Panigale is a true revolution of the species destined to influence the entire sportbike environment.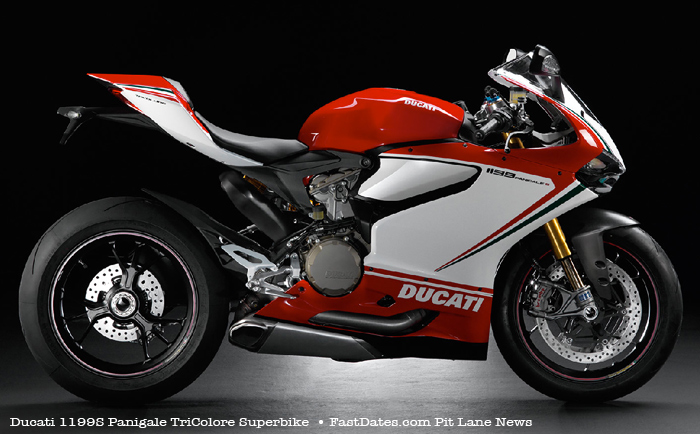 With the click of a button, Ducati's Riding Mode concept delivers performance with enhanced rider confidence by combining seven class-leading technologies. The latest-generation sports ABS system, Ducati Traction Control (DTC), Ducati Electronic Suspension (DES), Ducati Quick-Shift (DQS), Ducati's new race-derived Engine Brake Control (EBC) and Ride-by-Wire (RbW) are now all programmed into seamless, electronic rider assistance. Even the full color Thin Film Transistor (TFT) display changes to suit the rider's environment.

State-of-the-art from the ground up and melding latest technologies with exciting new family features, the 1199 Panigale is totally "Ducati" in every respect. Its no-compromise approach to sport design and stylish attention to incredibly fine detail presents authentic Italian performance at its purist. The highly successful 848 EVO and new for 2012, 848 EVO Corse Special Edition with enhanced electronics, suspension and stunning Ducati Corse livery, complete an incredible 2012 Ducati Superbike range.

2012 sees the excellent new Streetfighter 848 take its place alongside the awesome firepower of the Streetfighter S to broaden the stylish and exciting, high-performance naked family. The new 848 fighter is dressed in red with a red frame for Ducati traditionalists, while yellow makes a comeback and the stunning dark stealth scheme underlines the Streetfighter's aggressive image. The Streetfighter S comes to the fight in Ducati red and the brand new for 2012 "race titanium matte", both schemes with red frames and black wheels.

The innovative Ducati Diavel introduces a new Cromo model for 2012, in addition to the Diavel AMG Special Edition, recently unveiled at the Frankfurt Motor Show. First introduced to an excited public at the 2010 Milan International Motorcycle Show, the Ducati Diavel went on to amaze motorcyclists the world over, collecting awards along the way and becoming one of Ducati's top selling models. For 2012, the groundbreaking Ducati is available in four exciting versions. The standard Diavel, and the Diavel Carbon - with a character-forming mix of aesthetic and performance components - now stand alongside the brand new and stunning Diavel Cromo and the exclusive Diavel AMG Special Edition.

The press conference for Ducati's 2012 model range also presented an opportunity for the company to celebrate the winning of the Riders' and Manufacturer's titles in the 2011 World Superbike Championship with Carlos Checa and Riders' and Manufacturers' titles in the 2011 Superstock 1000 FIM Cup with Davide Giugliano. Both riders rode Team Althea Racing Ducati 1198S's to their respective victories and both bikes will be proudly shown on the Ducati stand at EICMA2011. The entire 2012 Ducati motorcycle range in addition to new accessory and apparel collections will be on show at EICMA 2011 in Milan on stand G64 of hall 18 from 10-13 November.
---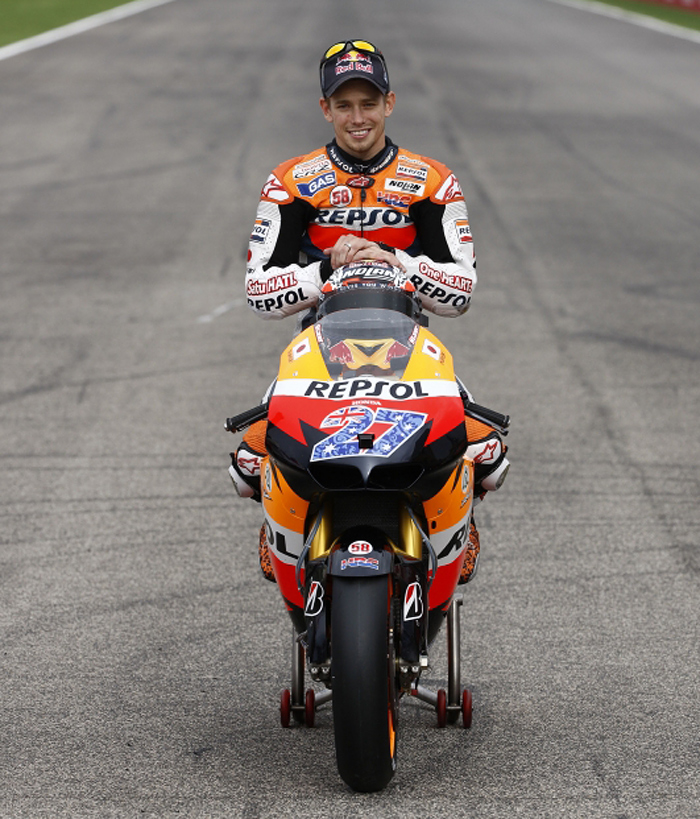 2011 MotoGP World Champions and Valencia race winner Casy Stoner and the Repsol Honda RC211V.
2011 MotoGP World Championship Round 18 of 18 Valencia
Stoner drag races Spies to the Finish Line at Valencia MotoGP Season Finale
Valencia, Spain, Sunday Nov 6t, 2011 - Casey Stoner, Repsol Honda, won the last 800cc formula race at the Valencia, Spain, Ricardo Tormo circuit at the final round of the 2011 MotoGP World Championship, blasting out of the final corner in 2nd place to narrowly beat American Ben Spies, Yamaha, at the finish line by less than a foot, just .015 of a second. Casey started from pole position and pulled a huge 10 second lead mid-way through the race before backing off, then a light rain fall in the closing laps allowed Spies to move up from 4th and take the race lead for the final two laps before Stoner re passed him at the finish. Andrea Dovizioso, Repsol Honda RC212V, did everything he could to fight off team mate Dani Pedrosa and clinch 3rd in the Championship to prove to Honda they made the wrong decision in letting him go, over Pedrosa - as Dovizioso no changes teams to ride a Yamaha in 2012.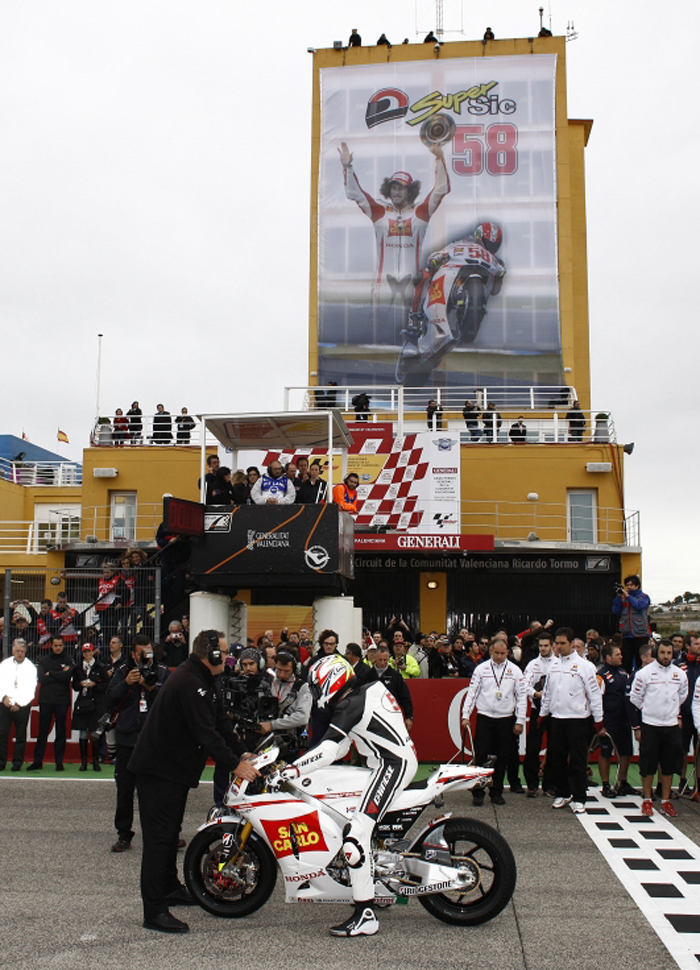 American former World Champion Kevin Schwantz on a Simoncelli replica bike gets ready to lead all the motoGP class riders in a parade lap around Valencia.

Valencia MotoGP pay tribute to Marco Simoncelli on Sunday
The MotoGP community has been paying tribute to Marco Simoncelli throughout the Gran Premio Generali de la Comunitat Valenciana weekend in a variety of ways, and on Sunday the entire paddock at the Ricardo Tormo circuit will gather to make a collective dedication to the late Italian rider.
At 10.10am local time on Sunday morning riders from all three categories of the World Championship have been invited to depart from Pit Lane as a group, and complete a lap of the track in honour of Simoncelli.The procession will be led by Marco Simoncelli's San Carlo Honda Gresini RC212V bike, which will be ridden by 1993 World Champion Kevin Schwantz.

As the riders round the final corner of the circuit and approach the finish line they will stop just short, with local authorities and representatives of MotoGP's governing bodies (Dorna, IRTA and the FIM) congregating on the other side of the finish line alongside Simoncelli's family and members of the Gresini team. Paddock members are also invited to be present on track and will be able to meet in a designated area.
Once the bikes have taken up their positions on the start/finish straight a two-minute Valencian Mascletà (a traditional firecracker display) will take place.
2011 World Champion Casey Stoner spoke earlier in the week at a press conference and the Repsol Honda rider said: "This race weekend will be something a little different, maybe something a little more special and hopefully everything goes smoothly. We've had a long time to think over these past two weeks, about what actually happened and what racing means to you."

Valentino Rossi, like most of the riders and teams at valencia, paid tribute to Marco Simoncelli by running his racing number 58 somewhere on thie riding gear or bike. Loris Capirossi actually rode with #58 numberplates on his bike for his own final career race.

Valentino Rossi is also prepared to make this weekend an appropriate tribute to his friend. "It's been difficult, I've tried to stay as much as possible with Paolo (Simoncelli) and the family of Marco who are my friends," said Rossi. "The feeling in Italy was unbelievable and great for Marco because a lot of people remembered him from all over Italy and demonstrated they liked him a lot on and off the track. In a bad moment like this the atmosphere was great with a lot of people who wanted to say ciao to Marco. It's good to be here in Valencia. It's a strange feeling for everybody but I think it's the best way to remember Marco."

Once the final race is completed on Sunday the Ducati Team's attentions will also turn to the test, about which Rossi commented: "On Tuesday we'll have an important moment for next year because it's the first time all the 1000cc bikes are on track together. We'll work and we expect we'll have to fix some problems but it will be interesting to try the new bike together with the Honda and the Yamaha. But first we have the race, we have to concentrate on that and make a good result, especially to remember Marco."

This weekend will also see the conclusion of one of the most lengthy and distinguished careers in the history of the World Championship. Loris Capirossi is set to start his 328th and final Grand Prix, bringing down the curtain on a career which has spanned 22 seasons, three World Championship titles and 99 podiums.

Capirossi's first words were about his friend Simoncelli, and he said: "The situation is strange for everyone. We are all here and we try never to forget Marco – this is really important because he is part of our life and always tried to do his best. For this I want to keep his honour and I want to use his number 58 on my bike for this race. I really hope he is happy about that and that I can achieve the same result as he could. I will do my best for him and after this race I will of course retire as planned. I am happy because after 22 seasons it's a good time to stop. There are a lot of strong riders and it's good to do something else."

Capirossi concluded: "Like all stories start, they all finish and mine is finished. After this race I have my family and something good I think I can do with my life."
Stoner takes final pole of the 800cc Formula
Qualifying, Saturday Nov 5th - The last qualifying of the season for the MotoGP class saw newly crowned World Champion Casey Stoner put his Repsol Honda on pole again with a best lap of 1'31.861 to equal the record of 12 pole positions in a single season set by five-time 500cc World Champion Mick Doohan.

Dani Pedrosa was 1.014 seconds behind his team-mate to take the second spot on the starting grid, with Yamaha Factory Racing's Ben Spies lapping a tenth behind the Spaniard to claim the final spot on the front row.

Pramac Racing's Randy de Puniet concluded his strong practice performances, just missing a front-row start with a time 0.061s behind Spies placing him on row two for the second time this season. Álvaro Bautista (Rizla Suzuki) lapped three-tenths behind De Puniet to claim a second row start, with Valentino Rossi (Ducati Team) completing the row after setting a best lap of 1'33.478.

Nicky Hayden heads the third row with his Ducati Team Desmosedici after pacing a tenth behind his Italian team-mate. Andrea Dovizioso (Repsol Honda) starts next to the American on the eighth grid position after setting a time just over a tenth behind Hayden. The Italian suffered a crash just as the chequered flag was shown but was up and walking away immediately.

Héctor Barberá (Mapfre Aspar) suffered a mechanical failure in the early part of the one hour qualifying. The Spaniard was able to get aboard his spare bike to finish the session in ninth which puts him in the final spot on row three for Sunday's race. Karel Abraham (Cardion AB Motoracing) completed the top ten, with Cal Crutchlow (Monster Yamaha Tech 3) and Pramac Racing's Loris Capirossi, who sports the number 58 on his machine in honour of Marco Simoncelli, joining the Czech rider on row four.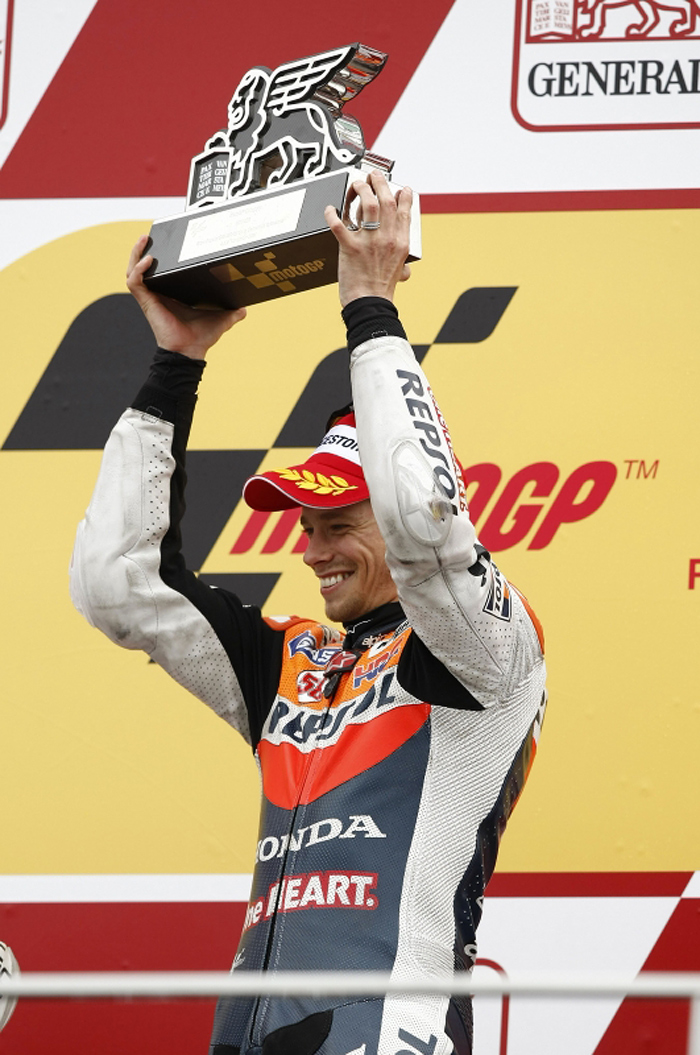 Casey Stoner atop the Valencia podium.
Casey Stoner Takes Ben Spies with a drag raceto the finsih line
Race Day, Sunday Nov 6th - World Champion Casey Stoner (Repsol Honda RC212V) won a thrilling, last-gasp victory at rain-dampened Valencia this afternoon, passing rival Ben Spies (Yamaha) just one metre before the finish line to score his tenth success of the season by just 0.015s. Andrea Dovizioso (Repsol Honda RC212V) completed the podium in third place to take third overall in the 2011 MotoGP series ahead of team-mate Dani Pedrosa (Repsol Honda RC212V) who finished the last race of MotoGP's 800cc era in fifth position.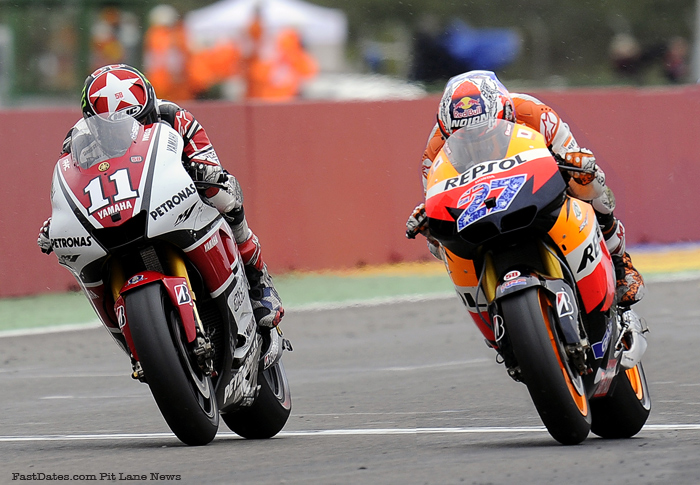 Photo finish! Casey Stoner (27) came out of the last corner a good ten feet behind Ben Spies (11), but Casey's higher exit speed and the Honda's power had it along side and just inches ahead as they hit the white finish line.

This last weekend of the 2011 season was a sombre affair, with the entire paddock honouring the memory of MotoGP rider Marco Simoncelli who lost his life at the Malaysian Grand Prix two weeks ago. Motorcycles, riding gear and team trucks all carried Simoncelli's famous number 58 logo, and many of the tens of thousands of fans present also wore tributes to the popular Italian. Following this morning's warm-up session all three classes – MotoGP, Moto2 and 125s – honoured the former 250 World Champion's memory by riding a lap together behind 1993 500 World Champion Kevin Schwantz, one of Simoncelli's childhood heroes.
"We had all the bikes out there because Marco would've wanted all that noise and that's what we wanted too," said Schwantz who rode Simoncelli's number 58 San Carlo Honda Gresini RC212V.
The race itself was run in treacherous, changeable conditions and started with a four bike pile-up at the first corner that sidelined Alvaro Bautista (Suzuki) and Ducati riders Valentino Rossi, Nicky Hayden and Randy de Puniet. None of the fallers sustained anything worse than bumps and bruises.
As race leader Stonner quickly pulled out a 10-second race lead out fron, Pedrosa (26) and Dovizioso (4) traded 2nd position nearly once or twice a lap for the first 20 laps, as American Ben Spies (11) stayed locked on them.
Stoner – who was crowned World Champion at last month's Australian GP – was out front from the moment the lights went out and kept building his advantage, despite drizzle falling around much of the track. By half distance he was already 9.9s ahead and victory seemed assured. But then the drizzle turned into rain and suddenly Stoner was being caught by Spies and Dovizioso. As leader of the race, it was more difficult for the Australian to judge the conditions than for the riders chasing him. In three laps his lead had shrunk to 2.5s and with three laps remaining he was a mere three tenths ahead of Spies. The Texan pounced on the penultimate lap when Stoner hit a neutral and it seemed like Spies was going to hold a slender advantage to the flag. But halfway through the final lap Stoner decided he wasn't prepared to accept defeat, so he started pushing harder and taking risks. By the final corner he was right behind Spies and then used the awesome acceleration of his RC212V to out-drag his rival to the finish line.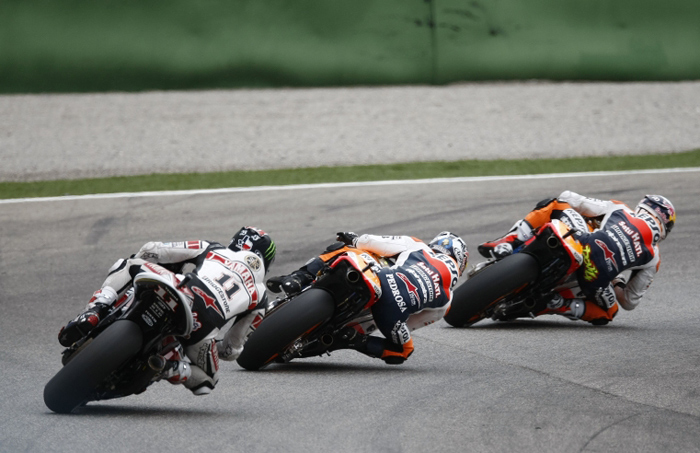 With about 8 laps to go in the 30 lap race ,a heavier falling rain forced the Honda riders to back off their paces and Spies (11) on the Yamha would pass Pedrosa, then Divizioo, and then Stoner with just 2 laps to go to take over the lead. the Texan thought he had his second race of the year in the bag....
The victory was his 16th podium finish from 17 races, equalling the record held by Rossi and 2010 World Champion Jorge Lorenzo (Yamaha) who is still recovering from a finger injury sustained at Phillip Island three weeks ago. It has been a mostly perfect season for Stoner, whose only non-podium finish came at the soaking Spanish GP where he was taken out by Rossi.
Dovizioso and Pedrosa went into today's season finale separated by just four points in their contest for third overall in the series and spent the first two-thirds of the race disputing second place, swapping the position on numerous occasions, while Spies watched and waited just behind. Dovizioso knows that Pedrosa is faster round this track, so he did everything in his power to overtake the Spaniard and stay ahead. Their duel was finally decided when heavier rain arrived and Pedrosa eased off. Thus Dovizioso secured third overall in his final race with Honda.
Pedrosa crossed the finish line in fifth spot, after Cal Crutchlow (Yamaha) came past him on the final lap. The Spaniard – winner of the 2007 and 2009 Valencia MotoGP races – didn't feel as comfortable as usual today, especially when the rain got heavier. He thus eased his pace to ensure a safe finish and complete the series fourth overall.
Toni Elias (LCR Honda MotoGP RC212V) made a fantastic start from the fifth row of the grid and was lucky not to get involved in the first-corner pile-up. He ran a good, consistent pace throughout much of the race, but like many riders he struggled to find grip when the rain intensified. He finished his last race with the LCR team in tenth place. Hiroshi Aoyama (San Carlo Honda Gresini RC212V) had a challenging final race in the MotoGP class, coming home 12th and last after struggling all weekend to find confidence in the difficult conditions.
Casey Stoner, Repsol Honda: race winner
"My heart was in my throat! We did such a good job all the race and then it started to rain heavily. Being the first one to arrive to the conditions on the track, I wasn't sure how hard to push so I slowed up to ensure I finished the race and I thought if they come past I can stay with them. Then coming onto the back straight I made a slight mistake when I went into neutral instead of first gear and Ben came past me. I tried to stay with him but he was riding very well, fast and smooth and he looked confident in the conditions, more so than me. In the first half of the final lap he made a nice gap but I knew we were quick in the second half of the lap. I thought to myself, we haven't been able to take any risks all season, this is the time to take one and see what we can do. I knew I had a better exit line out of the final turn and I kept my head down and went for the line. It's amazing to win this on the finish line, I've had it done to me in the past a few times, but I've never done it to anyone else! I'm sorry for Ben, he rode a great race. A big thanks to my team for all their hard work this year."
Ben Spies, Yamaha: 2nd Time: +0.015
"The conditions were really tough today, with the rain it was so difficult to know how hard to push so I was just concentrating on bringing the bike home. We were able to follow Dani and Dovi and get past them eventually and then get past Casey when he made a small mistake. When there's no rider in front of you, you don't have a judge on how slippery the track is so it's difficult to judge speed in that last lap. When we came out of the last corner I got the paint sucked off the bike by Casey as he went past! I'm happy enough; we made a huge charge at the end and finished well. Considering how the last month has gone it's a great way to end. We'll focus on the test now and aim to be up there and even more competitive next year. A huge thank you to Yamaha and my crew who made sure I had a great bike to ride today. This morning we all came out to make some noise and say goodbye to Marco, I'm pretty sure he heard us and I know he would have approved!"
Andrea Dovizioso, Repsol Honda: 3rd
"I'm so happy with third place in the Championship, it's a great achievement born from a lot hard work throughout the year. Before arriving here I knew I only had a few opportunities to arrive in front of Dani, because he has been always so fast here. Dani was faster than me also in this race weekend so I had to make a good strategy to beat him. Considering that I had a soft front tyre, I knew I couldn't push hard for 30 laps, I tried to stop him when I was in front of him, then every time he overtook me, I tried to pass him immediately. It was a good battle and with the rain at coming with seven to eight laps to go I wanted to push harder for the win because I'm good in these tricky conditions. However, third position in the Championship was too important so I decided not to take any additional risks. Thanks to my team for these three years spent together. I'm very pleased to finish my career at Honda with third in the Championship, my best result so far in MotoGP. On the final lap I thought of Marco and in the end I succeeded here on a track where I have always struggled. Marco helped me in this challenging mission, Ciao Marco."
Dani Pedrosa (Repsol Honda RC212V): 5th
"It wasn't an easy race. I did my best, trying hard but I wasn't feeling good on the bike, I was rigid and didn't ride very well. But especially in the end with more water on the track I struggled a lot as in Australia, so this is something I will try to improve with my riding in the future. I had a good battle with Andrea and in the last laps I lost a place to Cal Crutchlow, but I couldn't do any more. Andrea and I were on a soft front tyre and we were maybe struggling a little more than Ben or Cal who were on a hard front, but it's not an excuse. I just want to move forward and think about next year and the test we have on Tuesday. It has been a tough year, but we will try to take the positives from here and be optimistic for the 2012."
MOTOGP RACE: (30 laps = 120.15 Km)
POS / RIDER / NAT. / TEAM / MOTORCYCLE / TIME / KM/H / GAP
1 / Casey STONER / AUS / Repsol Honda Team / HONDA / 48'18.645 / 149.221 /
2 / Ben SPIES / USA / Yamaha Factory Racing / YAMAHA / 48'18.660 / 149.22 / 0.015
3 / Andrea DOVIZIOSO / ITA / Repsol Honda Team / HONDA / 48'24.581 / 148.916 / 5.936
4 / Cal CRUTCHLOW / GBR / Monster Yamaha Tech 3 / YAMAHA / 48'27.363 / 148.773 / 8.718
5 / Dani PEDROSA / SPA / Repsol Honda Team / HONDA / 48'27.966 / 148.743 / 9.321
6 / Katsuyuki NAKASUGA / JPN / Yamaha Factory Racing / YAMAHA / 48'42.463 / 148.005 / 23.818
7 / Josh HAYES / USA / Monster Yamaha Tech 3 / YAMAHA / 48'51.763 / 147.535 / 33.118
8 / Karel ABRAHAM / CZE / Cardion AB Motoracing / DUCATI / 48'56.597 / 147.292 / 37.952
9 / Loris CAPIROSSI / ITA / Pramac Racing Team / DUCATI / 49'07.598 / 146.743 / 48.953
10 / Toni ELIAS / SPA / LCR Honda MotoGP / HONDA / 49'11.146 / 146.566 / 52.501
11 / Hector BARBERA / SPA / Mapfre Aspar Team MotoGP / DUCATI / 49'25.164 / 145.873 / 1'06.519
12 / Hiroshi AOYAMA / JPN / San Carlo Honda Gresini / HONDA / 49'27.405 / 145.763 / 1'08.760
Pole Position: Casey STONER 1'31.861 156.954 Km/h
Fastest Lap: Andrea DOVIZIOSO 1'34.167 153.110 Km/h Lap 14
Circuit Record Lap: Casey STONER 1'32.582 155.732 Km/h 2008
Circuit Best Lap: Valentino ROSSI 1'31.002 158.436 Km/h 2006
FINAL 2011 MotoGP CHAMPIONSHIP POSITIONS:
1 STONER 350, 2 LORENZO 260, 3 DOVIZIOSO 228, 4 PEDROSA 219, 5 SPIES 176, 6 SIMONCELLI 139,
7 ROSSI 139, 8 HAYDEN 132, 9 EDWARDS 109, 10 AOYAMA 98, 11 BARBERA 82, 12 CRUTCHLOW 70,
13 BAUTISTA 67, 14 ABRAHAM 64, 15 ELIAS 61.
FINAL TEAM POSITIONS:
1 REPSOL HONDA TEAM 528, 2 YAMAHA FACTORY RACING 446, 3 DUCATI TEAM 271,
4 SAN CARLO HONDA GRESINI 232, 5 MONSTER YAMAHA TECH 3 188, 6 PRAMAC RACING TEAM 92,
7 MAPFRE ASPAR TEAM MOTO 82, 8 RIZLA SUZUKI MOTOGP 73, 9 CARDION AB MOTORACING 64,
10 LCR HONDA MOTOGP 61.
FINAL CONSTRUCTOR POSITIONS:
1 HONDA 405, 2 YAMAHA 325, 3 DUCATI 180, 4 SUZUKI 73.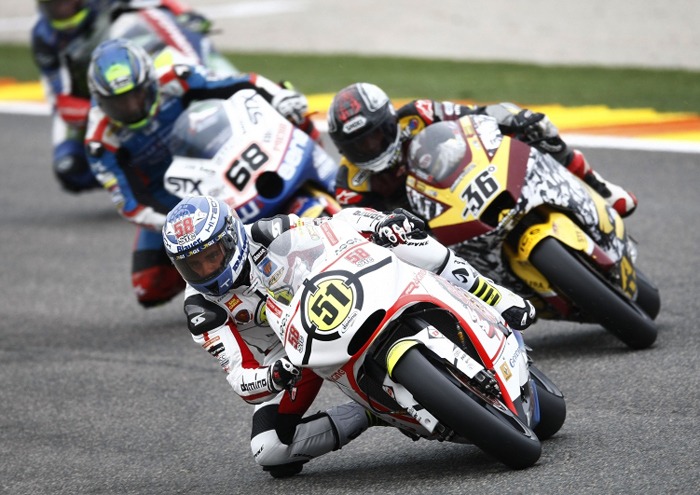 Moto2 sees Pirro the Winner, Bradl the Champion
Michele Pirro (Gresini Racing Moto2-Moriwaki) won the final Moto2 race of the year, also run in tricky damp conditions. It was an emotional victory for team owner Fausto Gresini, who had earlier watched Pirro's team-mate Yuki Takahashi (Gresini Racing Moto2-Moriwaki) take the lead, only to suffer a heavy fall. The Japanese was battered and bruised in the tumble, but not seriously hurt.
Pirro took over the lead when Takahashi fell on lap six and stayed in front for the rest of the race, gradually easing ahead to win by six seconds while many other riders slid off behind him. The action was typically hectic behind, with Mika Kallio (Marc VDS Racing Team-Suter), Dominique Aegerter (Technomag-CIP-Suter), Yonny Hernandez (Blusens-STX-FTR) and Xavier Simeon (Tech 3 B-Tech 3) involved in an entertaining battle for much of the race. But Hernandez and Simeon made mistakes, leaving Kallio and Aegerter to dispute second and third. Former 250 and 125 GP winner Kallio came out on top to score his first podium since moving to Moto2 at the end of last year following two seasons in MotoGP. Aegerter's third place was his first top-three finish and won him a pre-podium haircut from his team!
Anthony West (MZ) won a busy contest for fourth, crossing the line a fraction ahead of Kenny Noyes (Avintia-STX FTR), Hernandez, Mike Di Meglio (Tech 3 Racing-Tech 3) and Simeon. The foursome was separated by just over a second.
Max Neukirchner (MZ), Julian Simon (Mapfre Aspar Team Moto2-Suter) and Andrea Iannone (Speed Master-Suter) finished the race with their own three-way battle for eighth place. The trio was covered by 1.6 seconds at the flag.
Neither of the season's two Moto2 title challengers featured in today's results. Marc Marquez (Team Catalunya Caixa Repsol-Suter) was unable to ride this weekend because he is still suffering double vision, a legacy of his big tumble at Sepang two weeks ago. His withdrawal from the event immediately made Bradl World Champion, but the German wasn't able to celebrate today with another win. Instead he too tumbled out. Incredibly, Bradl has yet to finish a race at the Spanish circuit.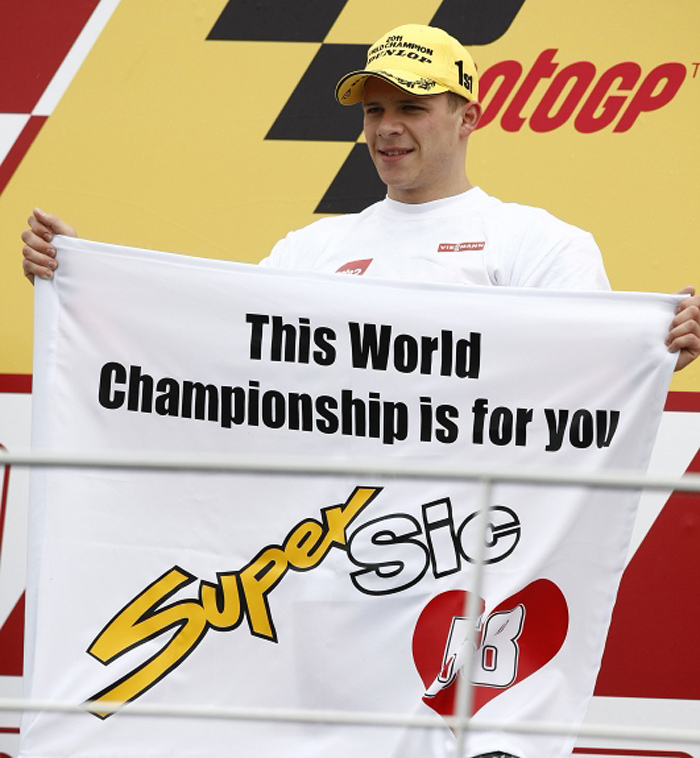 Stefan Bradl crashed out early at Valenica, but still took the 600cc MotoGP 2011 World Championship. Read his biograohy at left. Here he pays tributr to Simoncelli
There is no rest for the MotoGP and Moto2 paddock. Testing for the 2012 season commences here tomorrow, with Moto2 riders taking to the track. On Tuesday and Wednesday it's the turn of MotoGP riders, who will be riding their new 1000cc machines in preparation for next year's new-look World Championship.
MOTO2 RACE: (27 laps = 108.135 Km)
POS / RIDER / NAT. / TEAM / MOTORCYCLE / TIME / KM/H / GAP
1 / Michele PIRRO / ITA / Gresini Racing Moto2 / MORIWAKI / 46'22.205 / 139.919 /
2 / Mika KALLIO / FIN / Marc VDS Racing Team / SUTER / 46'28.355 / 139.611 / 6.15
3 / Dominique AEGERTER / SWI / Technomag-CIP / SUTER / 46'28.568 / 139.6 / 6.363
4 / Anthony WEST / AUS / MZ Racing Team / MZ-RE HONDA / 46'31.048 / 139.476 / 8.843
5 / Kenny NOYES / USA / Avintia-STX / FTR / 46'31.434 / 139.457 / 9.229
6 / Yonny HERNANDEZ / COL / Blusens-STX / FTR / 46'32.131 / 139.422 / 9.926
7 / Mike DI MEGLIO / FRA / Tech 3 Racing / TECH 3 / 46'32.320 / 139.413 / 10.115
8 / Xavier SIMEON / BEL / Tech 3 B / TECH 3 / 46'32.590 / 139.399 / 10.385
9 / Max NEUKIRCHNER / GER / MZ Racing Team / MZ-RE HONDA / 46'35.223 / 139.268 / 13.018
10 / Julian SIMON / SPA / Mapfre Aspar Team Moto2 / SUTER / 46'35.890 / 139.235 / 13.685
11 / Andrea IANNONE / ITA / Speed Master / SUTER / 46'36.891 / 139.185 / 14.686
12 / Alex DE ANGELIS / RSM / JIR Moto2 / MOTOBI / 46'37.405 / 139.159 / 15.2
13 / Jules CLUZEL / FRA / NGM Forward Racing / SUTER / 46'40.633 / 138.999 / 18.428
14 / Pol ESPARGARO / SPA / HP Tuenti Speed Up / FTR / 46'41.382 / 138.962 / 19.177
15 / Claudio CORTI / ITA / Italtrans Racing Team / SUTER / 46'42.561 / 138.903 / 20.356
Pole Position: Michele PIRRO 1'37.067 148.536 Km/h
Fastest Lap: Andrea IANNONE 1'39.730 144.570 Km/h Lap 21
Circuit Record Lap: Karel ABRAHAM 1'36.611 149.237 Km/h 2010
Circuit Best Lap: Toni ELIAS 1'36.141 149.967 Km/h 2010
FINAL CHAMPIONSHIP POSITIONS:
1 BRADL 274, 2 MARQUEZ 251, 3 IANNONE 177, 4 DE ANGELIS 174, 5 LUTHI 151, 6 CORSI 127,
7 SMITH 121, 8 AEGERTER 94, 9 PIRRO 84, 10 RABAT 79, 11 TAKAHASHI 77, 12 ESPARGARO 76,
13 ESPARGARO 75, 14 SIMON 68, 15 REDDING 63.
FINAL CONSTRUCTOR POSITIONS:
1 SUTER 384, 2 KALEX 281, 3 FTR 199, 4 MOTOBI 174, 5 TECH 3 149, 6 MORIWAKI 138,
7 PONS KALEX 77, 8 MZ-RE HONDA 61.
Final 125cc class World Champion Nico Terol
Paris Hilton wins the Race, Nico Terol is the last 125cc class World Champion on his Aprilia.
With the second place earned today on the Valencia circuit Nico Terol was crowned 2011 World Champion in the 125 class.
This is a long sought after confirmation for the young Spanish rider, born in Alcoy on September 27th, 1988.
In the race which closed out the history of the 125 class, eleventh place would have been enough for Terol to take the title. But after Frenchman Johann Zarco crashed out in the beginning stages of the race - the only rival within reach of the title - Terol lost no time, even moving into first place ten laps from the end, and rode his Aprilia RSA to second place behind Maverick Viñales, also astride an Aprilia.

With confirmation Aprilia adds the 125 class rider title to the manufacturer title, already awarded four rounds before the end of the championship, and strengthens its record as the most victorious Italian and European manufacturer of all those active in MotoGP with 294 Grand Prix races won (151 in 125 and 143 in 250) and 38 championship titles (19 manufacturer titles and 19 rider titles). Aprilia now has a total of 49 World Championships in their trophy case.
125cc: RACE: (24 laps = 96.12 Km)
POS / RIDER / NAT. / TEAM / MOTORCYCLE / TIME / KM/H / GAP
1 / Maverick VIÑALES / SPA / Blusens by Paris Hilton Racing / APRILIA / 41'44.138 / 138.184 /
2 / Nicolas TEROL / SPA / Bankia Aspar Team 125cc / APRILIA / 41'47.354 / 138.006 / 3.216
3 / Hector FAUBEL / SPA / Bankia Aspar Team 125cc / APRILIA / 41'51.598 / 137.773 / 7.46
4 / Efren VAZQUEZ / SPA / Avant-AirAsia-Ajo / DERBI / 41'58.698 / 137.385 / 14.56
5 / Jonas FOLGER / GER / Red Bull Ajo MotorSport / APRILIA / 42'02.589 / 137.173 / 18.451
6 / Alberto MONCAYO / SPA / Andalucia Banca Civica / APRILIA / 42'20.610 / 136.2 / 36.472
7 / Luis SALOM / SPA / RW Racing GP / APRILIA / 42'36.752 / 135.34 / 52.614
8 / Niklas AJO / FIN / TT Motion Events Racing / APRILIA / 42'44.276 / 134.943 / 1'00.138
9 / Luigi MORCIANO / ITA / Team Italia FMI / APRILIA / 42'44.391 / 134.937 / 1'00.253
10 / Louis ROSSI / FRA / Matteoni Racing / APRILIA / 42'47.396 / 134.779 / 1'03.258
11 / Manuel TATASCIORE / ITA / Phonica Racing / APRILIA / 42'54.030 / 134.431 / 1'09.892
12 / Marcel SCHROTTER / GER / Mahindra Racing / MAHINDRA / 42'56.879 / 134.283 / 1'12.741
13 / Alessandro TONUCCI / ITA / Team Italia FMI / APRILIA / 43'02.475 / 133.992 / 1'18.337
14 / John McPHEE / GBR / Racing Steps Foundation KRP / APRILIA / 43'02.572 / 133.987 / 1'18.434
15 / Giulian PEDONE / SWI / Phonica Racing / APRILIA / 43'04.718 / 133.876 / 1'20.580
Pole Position: Danny WEBB 1'45.898 136.149 Km/h
Fastest Lap: Maverick VIÑALES 1'42.882 140.141 Km/h Lap 17
Circuit Record Lap: Hector FAUBEL 1'39.380 145.079 Km/h 2007
Circuit Best Lap: Gabor TALMACSI 1'39.029 145.593 Km/h 2007
FINAL CHAMPIONSHIP POSITIONS:
1 TEROL 302, 2 ZARCO 262, 3 VIÑALES 248, 4 CORTESE 225, 5 FAUBEL 177, 6 FOLGER 161,
7 VAZQUEZ 160, 8 SALOM 116, 9 GADEA 103, 10 MONCAYO 94, 11 KENT 82, 12 KORNFEIL 72,
13 MARTIN 45, 14 OLIVEIRA 44, 15 SCHROTTER 36.
FINAL CONSTRUCTORS POSITIONS:
1 APRILIA 420, 2 DERBI 284, 3 MAHINDRA 49, 4 KTM 29.
2011 Grand Prix class champions from the left: 250cc Stefan Bradl, 800cc Casey Stoner, and 125cc Nico Terol.
---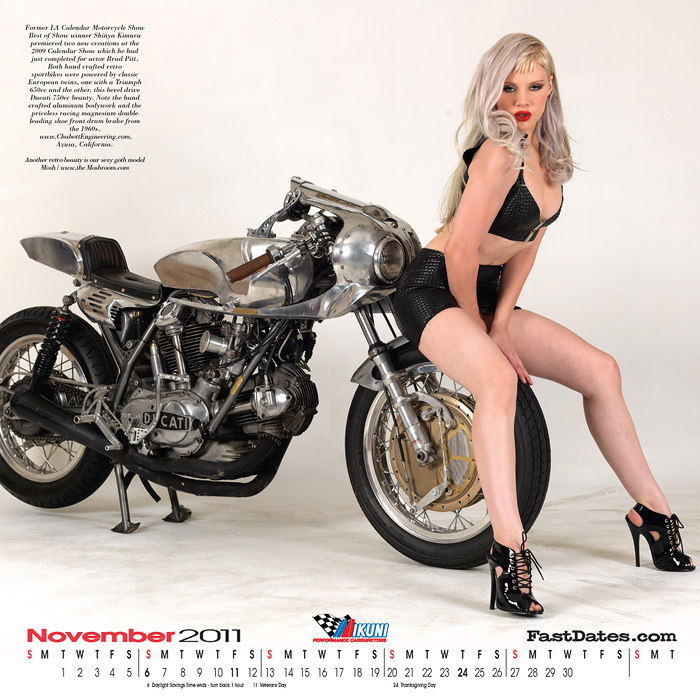 This Month in the Iron & Lace Calendar ...
Calendar Kitten Mosh with actor Brad Pitt's Shinya Kimura built retro Ducati Bevel-Drive cafe Racer
You'll find many of Calendar Bikes featured in the Calendar Bike Garage and a lot more pictures of all our beautiful Calendar Kittens in Members Corner. Past Editon Calendars are still available in Collector's Corner. Photo by Jim Gianatsis.
Click to order the new 2012 BIKEEXIF Custom Motorcycle Calendar
---
A new Brough Superior recreation or replica.
Brough Superior Reborn - the world's most expensive motorcycle then and now
October 2011 - Brough Superior motorcycles have always been considered the most likely long term investments for collectors, and after decades of waiting, it's finally beginning to happen. When Brough Superiors sold new in the twenties and thirties, they cost more than the average house (US$400,000 + in today's currency) and though relatively plentiful in comparison to most bikes on the list of the most expensive motorcycles sold.

They now populate the curret Collector's list with Broughs being among the most the most expensive motorcycles everever, four of the top 12 highest prices ever paid. Last year, a Brough Superior SS100 sold in the U.K. and set a then world auction record of GBP286,000 (US$450,188).
In perhaps the greatest testimony to the outstanding 80 year-old design of the Brough Superior, the marque is again in production, with better-than-new replicas being built by a group in Australia and listed at US $150,000 each. The first new production model, however, is being listed on the Builtwell Shop, a new clothing store for men, is offering the $250,000 Brough Superior motorcycle for sale via its website. The current waiting list for the new reproductions extends into year 2013. For more information visit: http://www.brough-superior.com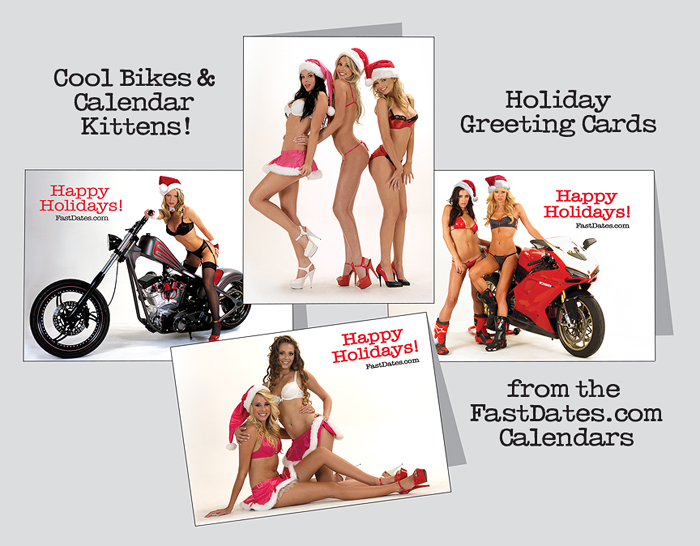 Fast Dates Holiday Greeting Cards Order online at the Greeting Card Link in the FastDates.com Products Store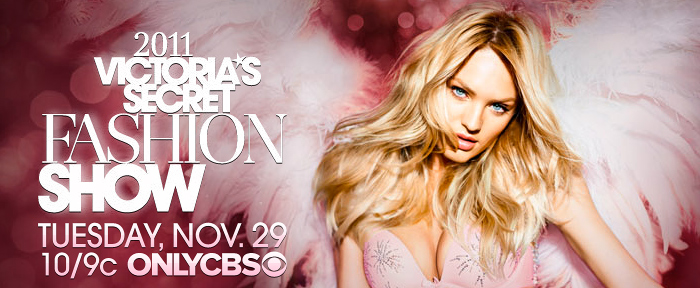 Victoria's Secret fashion Show, November 29th - The world's most beautiful models wearing next to nothinge for nearly an hour!
---
There's more! Go to Pit Lane News Next Page

Also Visit: Fast Dates Calendar News • Iron & Lace Calendar News
Calendar Girl News • Meet the Models • Paddock Garage

MEMBERS CORNER! Calendar Kittens, Paddock Garage, Iron & Lace Garage





MotorcycleSuperstore.com
Some of our Calendar Kittens can also at Playboy's website...



FREE! New Met-Art Model Galley Updated Daily - Stop Back Each Day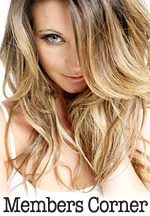 Hot Bikes, Sexy Kittens
Your Exclusive Grid Pass
also includes....
---
Order the New
2012 Calendars!
with FastDates.com Calendar Kitten, Ducati Corse Grid Girl
and Playboy Playmate
Heather Rae Young!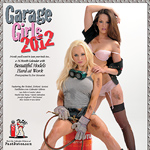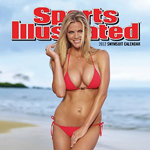 Click for even more Calendars!
---
First corner disaster for Bautista ends Rizla Suzuki's season early, while Capirossi Ends
his Racing Career
Valencia Nov 6th - Álvaro Bautista was involved in a four rider crash on the first corner during today's Valencian Grand Prix that scuppered any chances of a successful end to the season for the Rizla Suzuki team.

Bautista had looked promising and confident in all conditions leading up to today's race and as intermittent rain fell on the track leading up to the start, tyre choice was always going to be important. Starting from fifth on the grid, Bautista got away in the pack heading for the first corner, but his front wheel was accidently touched by Andrea Dovizioso and Suzuki's Spaniard lost control of his machine. As Bautista fell to the floor his bike slid into Valentino Rossi, Nicky Hayden and Randy de Puniet, leaving the four riders stranded in the gravel trap and out of the race. Bautista tried to re-mount his GSV-R, but was unable to achieve it and walked back despondently, and uninjured, to the pits.

Today's race was preceded by a tribute to Marco Simoncelli, who tragically lost his life at the Malaysian Grand Prix two weeks ago. Every bike and rider from the MotoGP, Moto2 and 125cc classes completed a parade lap and then lined up on the grid – fronted by Simoncelli's bike – along with hundreds of Grand Prix personnel and guests to celebrate the Italian's life with two minutes of fireworks and applause.

This afternoon's race was watched by 75,774 fans at trackside and the spectators that braved the horrible conditions saw World Champion Casey Stoner take his 10th victory of the season. The event also marked the final race for former Suzuki rider and triple World Champion Loris Capirossi. He is retiring after 22 seasons in top level motorcycle racing and Rizla Suzuki would like to wish Loris and his family well for the future.

Álvaro Bautista: - "It has been a bad way to end the year, because before the race I was expecting to be fighting for the podium! In all conditions we had been fast this weekend and I thought we would have a good race today. In the first corner we all arrived together and I was between Andrea and Valentino. Unfortunately Andrea hit my front wheel with his rear tyre and I couldn't do anything to save the crash. The worst thing was that I hit three other riders and they crashed as well, I am sorry for them and also sorry for the team and all the fans. This year has been very tough, it didn't start very well when I broke my left femur and although we did a good job – especially in the middle of the season when I was totally fit, both mentally and physically - we haven't finished with that many good results. I got more and more confident in the bike as the season went on and the work we have done has been amazing, we have come such a long way. Thanks to Suzuki for all they have done and thanks to my team, they work 100% in all races and I think everybody has been able to see the improvement on the track. Thanks also to everybody that has supported me and Rizla Suzuki in 2011, and now we will have tosee what happens for next year."
Team Ducati out of the race in Turn One at Valencia
Nov 6th - After a positive first two days during the final round of the 2011 MotoGP season, the Ducati Team had an unfortunate and premature end to the Valencia Grand Prix, with riders Valentino Rossi and Nicky Hayden both being taken out of the race in a Turn 1 racing incident.
The American experienced pain and swelling in his right hand following the fall, but an X-ray in the mobile clinic didn't reveal any fractures. Rossi and Hayden finish the season seventh and eight, respectively, in the final points standings.
A post-race test will take place at the Valencia circuit on this Tuesday and Wednesday.
Valentino Rossi (Ducati Team) DNF - "There's really nothing to say about today, other than that I'm sorry beyond measure not to have been able to put on Sic's T-shirt for the lap of honour. It's truly a shame. I started well and all the conditions were in our favour for having a nice race, but we were unfortunate and received no points here either. We finish the season tied with Sic, with him ahead of me in the standings. I guess that's my tribute to him!"
Nicky Hayden (Ducati Team) DNF - "I felt some riders coming up the inside really fast as we approached Turn 1. Then something happened and it was just the domino effect—race over in the first corner. I'm okay other than my hand being pretty sore. It's unfortunate. One of our bike's strengths is generating heat in the tyres, and that's what you need on a cold, wet track like this. Already on the warm-up lap, the bike felt good. It's easy to say now, but I honestly feel like we could have put up a decent fight today and had some fun."
Vittoriano Guareschi (Team Manager) - "Today I'm particularly sorry to have to talk about a race in which once again, we weren't able to capitalize on our potential. In practice, both Vale and Nicky demonstrated that they were able to ride this track well in the conditions that we had for the race, but after they both started well, they really were victims of a classic first-turn crash. It happens, but it hurt Ducati worse than the others. There's not much else to say. Now we'll focus on the work that's about to start for 2012."
AMA Pro Racing Scrapes Together Contract Renewals for Six Tracks on the 2012 AMA Pro Road Racing Schedule
DAYTONA BEACH, FL, Oct 28th 2011 - The struggling to survive AMA Pro Racing organization has been able to get contract renewals for six tracks on the 2012 AMA Pro Road Racing schedule. Of course this includes their own venerable, out dated and dangerous for motorcycle racing Daytona Motor Speedway track to kick off the seaon as always.
Two of the returning venues, the FIM World Championship rounds at WSBK Miller Motorsports Park and MotoGP Laguna Seca Raceway, only hold the AMA rounds as weekend fillers, as they are less expensive than hosting the normal FIM Support Classes as seen at other Championship rounds ourside the USA.

The series will feature the same class structure in 2012. On most race weekends, fans can expect to see doubleheaders for AMA Pro National Guard SuperBike, AMA Pro Daytona SportBike and AMA Pro Motorcycle-Superstore.com SuperSport, while the AMA Pro Vance & Hines XR1200 Series will continue to battle it out in a single race format.

Daytona International Speedway will once again play host to AMA Pro Road Racing as the series kicks off a new season. The opening event is scheduled for March 15 - 17, 2012 and will feature the 71st running of the historic Daytona 200 on Saturday afternoon, March 17.

AMA Pro Road Racing teams will make a return visit to Infineon Raceway in May but at an earlier date than previous seasons. The series returns to the 2.32-mile circuit, which is located in the picturesque wine country of Sonoma, Ca., on the weekend of May 4 - 6, 2012.

Tooele, Utah's Miller Motorsports Park was added back to the schedule in 2011, and America's finest motorcycle racing talent will again be showcased alongside the international standouts in World Superbike on the weekend of May 25 - 28, 2012. The event will feature single races for each of AMA Pro Road Racing's classes.

Fans in the Midwest will be happy to know that the series will be heading back to Road America on the weekend of June 1 - 3, 2012. The track, located in Elkhart Lake, Wis., has been on the schedule since 1980 and is the longest circuit the riders will face next year, measuring in at 4.048 miles.

Thrilling Sunday sprint races for AMA Pro SuperBike, Daytona SportBike and SuperSport will once again be featured alongside MotoGP as part of the Red Bull U.S. Grand Prix at Mazda Raceway Laguna Seca. The international event at the 2.238-mile natural road course in Monterey, Ca. has been pushed back one week from last year's date, scheduled for the weekend of July 27 - 29, 2012.

New Jersey Motorsports Park has impressed fans and competitors alike since debuting on the AMA Pro Road Racing schedule on Labor Day weekend in 2009, and the 2.25-mile track in Millville, N.J., will see the return of the series one week later in 2012, September 7 - 9, 2012.

AMA Pro Racing is working in conjunction with M1 Powersports for promotion of additional events that were not included in this release. Details about those exciting events will be released as soon as they are available.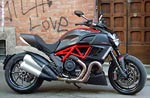 The Devil Made Us Do It!
Testing the Ducati Diavel in Italy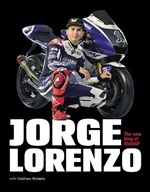 Valencia Post Season
MotoGP Tests
Rossi Likes the Ducati 1000cc, Hayden out with broken bones
Tuesday Nov 8th - The clouds finally cleared in Valencia today, allowing the MotoGP riders to take full advantage of the seven-hour-long first of two days of testing.
Valentino Rossi started the important work of collecting information in preparation for the 2012 winter test season, trying out a long list of setups with the team, under the supervision of Technical Director Filippo Preziosi.
Nicky Hayden made a late decision not to take part in the test, due to injuries incurred when he was taken out in the first turn during Sunday's Grand Prix. X-rays to his right hand shortly after the fall proved negative, but an MRI today revealed non-displaced fractures to his scaphoid and radial styloid.
Valentino Rossi (Ducati Team) 6th, 1:33.857 - "This bike is nicer to ride than the 800, even if we're only just starting our work. You can say that it's improved in some respects, while in others, it's very similar to the other bike, but that's exactly what we expected. We know we're doing preparatory work for the bike that we'll use in the 2012 winter tests, which are very important. The engine seems to be pretty good already. It's fast, although I never really found myself with the others to do a direct comparison. On the other hand, I'm a little slower in mid-corner, and we also have to try to improve rear grip because for now, we're not able to get the power to the ground and take full advantage of it. But it's not bad for a first taste, and the really important thing is that we can work more freely, changing the bike's balance, the weight distribution, the measurements, and whatever we need as we prepare for the important next three months of work."
Nicky Hayden (Ducati Team) - "This morning I put my leathers on to go out, but I was still pretty uncomfortable. I went to the mobile clinic for a painkiller, and when I got there, the doctor said it would be better to get a proper scan. They set me up for an MRI at a local clinic, and the fractures were pretty clear. After talking to the doctor and my physiotherapist, we decided not to ride, even though we do have some stuff we'd like to test for Ducati. The scaphoid is a unique bone, and if you mess with it, it can take a long time to heal because it gets limited blood supply. I just have to be smart and watch the test. We'll get some more opinions and decide whether to get surgery."
Yamaha Completes First Day of Valencia Test
Nov 8th - Yamaha Factory Racing rider Ben Spies completed the first of two days of testing this afternoon of the 1000cc YZR-M1 at Valencia. The first day of testing focused on two different engine specifications, tomorrow's test will focus on two differing frame and geometry settings. Spies ended the day third fastest with a best time of 1'33.226 after completing 73 laps.

Ben SpiesPosition : 3rd
Time: 1'33.226 Laps: 73-
"We weren't too worried about lap times today, we made a lot of small changes to the bike including geometry changes, electronics etc to make the bike as comfortable as possible.

Tomorrow we'll try a different chassis spec so we can choose which one to go forward in. We confirmed which direction to go with in power delivery today which is good. This is testing so we never got close to the limit with the bike; it's about riding at 90% consistently to test the motorcycle. When we get the full package next year in Sepang we'll go closer to the limit. I can't complain about the engine power though, we don't need any more.

It's a shame my team mate Jorge is not here today, I know that whatever you give him he can go fast on it! I'm looking forward to getting his feedback as well when we test together in Sepang."
Sudco High Performance & OEM Replacement Parts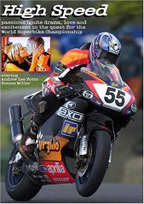 High Speed - the Movie
The best motorcycle racing movie ever made! Filmed on location at the World Superbike races , this an exciting romantic drama staring beautiful British actress Sienna Miller.
---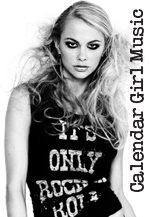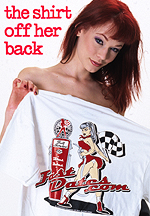 Order the Official
FastDates.com &
LA Calendar Bike Show
T-Shirts!
---
Ducati Roma Team Joins 2012 World Superbike
Nov 2nd - The newly-announced Ducati Roma team started its preparations for the 2012 Superbike World Championship with three days of testing at the Misano circuit from 29-31 October, with Niccolò Canepa doing the riding duties. The weather conditions were cold but this did not prevent the team run by Andrea Petricca from getting through its testing schedule.
Canepa lapped constantly in around 1 minute 37 seconds, familiarizing himself with the riding position, the ride-by-wire and engine mapping electronics package, as well as working on suspension and brakes. At the end of the test Canepa also did a long-run, getting under the 1'37" mark, a good performance seeing as the young Italian had not ridden a Superbike machine since 2008.
Andrea Petricca declared: "I'm very happy with these three days of testing. The weather didn't help much but luckily the track remained dry and this allowed us to test everything we had planned. The team did a great job and in just a short time managed to adapt itself to the new bike and the new material. Our new electronics technician slotted in well with the rest of the team and Niccolò did everything expected of him, confirming himself to be a young but already experienced rider".
Niccolò Canepa added: "I am satisfied and pleased with what we did in the three days. The electronics package was not new to me because I had already used ride-by-wire on the Ducati Superbike in 2008, and the following year in MotoGP. We clearly have a lot of work to do, but I honestly think we couldn't have begun our preparations for next season in a better way. There's a lot of room for improvement and I hope to be able to do a lot more mileage on the 1198 to arrive at the first rounds of next season in an ideal condition to do well. The atmosphere in the team is excellent and for me this is important to allow me to express myself to the full."
Cresent Suzuki signs Lleon Camier for 2012 World Superbike
Nov 1st - Crescent Suzuki is pleased to announce its agreement with 25-year-old British racer Leon Camier for their assault on the World Superbike Championship in 2012. Following the announcement that it would be competing on the world stage next season, Crescent Suzuki has now secured the talents of one of the top young stars in World Superbike.
Hailing from Ashford in Kent and currently residing in Andorra, Camier already has a wealth of experience in high-level racing and includes three British Championships - 125cc in 2001, Supersport in 2005 and Superbike in 2009 - amongst his achievements. These two years he rode for Aprilia along side Max Biaggi. He will begin testing the Crescent Suzuki GSX-R1000 later this month and is confident for the challenge ahead.
Crescent Suzuki will announce Camier's team-mate in the very near future, as well as confirming its commercial partners for the forthcoming season in due course. The first round of the 2012 WSB season is scheduled for Sunday 26th February at Phillip Island in Australia.
"I am absolutely thrilled and excited to be joining the Crescent team and with the opportunity to ride the GSX-R1000!" declared Camier. "My first two years in WSB have been tough but I've learnt a lot and had some good results to build on, so this is a great opportunity for me. I have met with Jack and Paul and it's clear that the team's attitude suits me perfectly. I feel we all have the same goals and I can't wait to start testing. I'm really looking forward to the new season and I believe that the Suzuki GSX-R is certainly a very capable bike, especially with the technical plan the guys have in place. This is a fantastic chance for me to take the next step in my career and I'm very thankful to the guys at Crescent for giving me the opportunity."
Team Manager Jack Valentine added: "We are really pleased to get the first signing under our belt! Leon is a rider I've always admired and he did a super job when he was in BSB. We're all looking forward to welcoming him to the team and I'm sure he will fit in well. We work as one team in the garage and this creates a good, strong atmosphere and I am sure that is something that he will benefit from. The Suzuki GSX-R is more than capable of achieving podium results in World Superbike and Leon has already showed that he is capable of producing them as well, so we should be a good partnership. I am sure that the addition of an aggressive, focused rider like Leon to our team, plus the developments planned for the 2012 GSX-R1000, will put us in a good position for the start of Crescent Suzuki's first year of World Superbike competition."
Eugene Laverty Joins Max Biaggi on 2011 Aprilia World Superbike Team
Portimao ( Portugal), October 16th, 2011 – At the start of the 2012 World Superbike Season Eugene Laverty will be astride an official Aprilia RSV4.
The twenty five year old Irish rider, born in Toomebridge on June 3rd, 1986 and author of an excellent debut season in the main factory derivative class, signed a contract with Aprilia Racing for the 2012 and 2013 seasons.
Aprilia boasts a collection of 2 world titles in Superbike, earned in 2010 with the Max Biaggi - Aprilia RSV4 duo, 7 world titles in off-road disciplines and an astounding 37 championship titles in World Motorcycle Grand Prix where it is the Italian and European most victorious brand of those in operation.
Michel Fabrizio is BMW Motorrad Italia Superbike Team's new rider
16.10.2011 - Michel Fabrizio is BMW Motorrad Italia Superbike Team 's new rider. Fabrizio will join Ayrton Badovini in an all-Italian team in the 2012 World Superbike Championship.
Michel Fabrizio will take part in the 2012 World Superbike Championship on board the BMW Motorrad Team Italy S 1000 RR Superbike.
Michel Fabrizio was born in Frascati, near Rome, on September 17, 1984.He is 27 years old and married with two children. Fabrizio has significant international experience from taking part in different classes of the World Championship namely Superstock, Supersport and Superbike. Besides his passion for riding bikes, which he has done since he was a boy, he is an avid golfer.
Thanks to his international experience he knows all the circuits on the World Championship calendar. During his career he has ridden several multi-cylinder motorbikes, and also has worked with members of the team in which he ran in 2009.
His international racing career began in 2002 with his first season in MotoGP on the Gilera 125. The following year, riding a Suzuki GSX-R 1000, saw his debut on a 4-stroke engine and, in his first year, won the Superstock Championship.
In 2005, riding a Honda, he participated in the World Supersport Championship the following year made his debut in the World Superbike Championship.
In 2007, he rode for Honda in the World Superbike and also had the opportunity to ride for the same marque in MotoGP.
In 2009, with the Ducati Xerox Team, Michel took his first victory and finished the season in third place.
In 2010, with 1 win, 1 second and 4 third places he earned 195 points and was 8th in the standings at the end of the season.
This year, with the Team Alstare Suzuki World SBK he won 152 points and finished 12th in the season classification, just two places behind Ayrton Badovini.
With consent from his current team, Michel will ride the BMW S1000RR for the first time in a test scheduled for Tuesday, October 18th at Portimao.
Andrea Buzzoni, Director of BMW Motorrad Italy and Project Director of BMW Motorrad Italia Superbike Team, on the announcement of the new rider said: "We are delighted to have Michael in our team for 2012 which will show a significant performance jump, thanks to more planning than was possible for the 2011 season. He is a talented rider who has not yet had the results that he deserves. I am confident that the technical and personnel support will ensure that Michel can show his potential . With the appointment of Michael and the confirmation of Ayrton's place, it will be a good all-Italian team of riders and engineers combined with the extraordinary BMW technology. "
Michel Fabrizio said: "I am very pleased with the signing of this contract and I hope to repay the trust that the team has shown in me. I am happy to be working again with people that were part of my team for three years and that will provide a stable environment that will help me do well. I am very motivated and ready to play my part next season because I know that the project is ambitious and the team is good. "
Marco Melandri lines up alongside Leon Haslam for BMW Motorrad Motorsport in 2012
Munich, Germany, 2nd October 2011. BMW Motorrad Motorsport has confirmed its second rider for the 2012 FIM Superbike World Championship: alongside Britain's Leon Haslam (28), 29-year-old former MotoGP rider Marco Melandri (ITA) will ride the second BMW S 1000 RR for the team from Munich and Stephanskirchen.

BMW Motorrad Motorsport Director Bernhard Gobmeier says: "We are really looking forward to working with Leon and Marco. I am convinced we will have arguably the strongest rider's line up in the Superbike World Championship field. We are delighted to have two riders who are both hungry and experienced for the coming season. That is the next important step for our team." Gobmeier adds: "Marco has performed brilliantly this season, even during difficult periods. He impressed us in his first season in the championship, and we are pleased to be able to welcome him into our team."
Honda MotoGP rider Hiroshi Aoyama moves to 2012 World Superbike
Oct 16th - (San Carlo Honda Gresini) will be joining the World Superbike Championship aboard a Honda in 2012 and wants to finish his MotoGP career strongly in the final two races. No official announcment has been made yet if Aoyama will be joining the Ten Kate Castrol Honda team along side Jonthan Rea who is already confirmed for 2012
Yoshimura Suzuki
2012 AMA SUPERBIKE TEAM ANNOUNCED
CHINO, CA (November 7, 2011) - Yoshimura Racing and American Suzuki Motor Corporation are proud to announce plans for the 2012 AMA Pro Superbike Championship Series that commences at the Daytona Beach International Speedway in Daytona Beach, FL on March 15-17, 2012.
Team Yoshimura Suzuki's returning rider, Blake Young, and new team-mate, Chris Clark, will be aggressively-campaigning for the 2012 championship aboard a pair of Yoshimura-prepared Suzuki GSX-R1000s.
(Editor's note: Blake Young is actuallly the only paid / sponsored Suzuki rider in AMA Superbike for next year, with Chris Clark's parents purchasing him a paid ride on the Yoshimura team.)
Yoshimura Racing and American Suzuki have a long history of dominating US racing in AMA Superbike: Yoshimura has led the factory Suzuki Superbike team to claim 10 of the last 13 AMA Superbike Championships as well as the sweep of the 2010 AMA Supercross and Motocross Championships. With Suzuki's famed GSX-R1000 and its championship-winning DNA combined with its full-factory support, Yoshimura Suzuki Racing is looking to dominate once again in 2012.
Yoshimura Suzuki's Young is coming off of a strong season in 2011 that found the 24-year-old Wisconsin native with the most race wins for the year but falling just short of the championship at the last race in New Jersey. This will be Young's fourth season aboard the GSX-R1000 with the Yoshimura Suzuki squad.
"I'm really excited for 2012," said Young. "I know I've got the best bike in the paddock with the Yoshimura Suzuki GSX-R1000. It's been like riding a real rocketship for me and I learned a lot about what it takes to win a championship this year. We came up just a little short and I don't want to be in that position in 2012. We've got a great crew - the best bike - and a smarter rider; and I just want to go out and win races and bring home that championship for the team. I'm gonna do everything I can to make sure that happens."
Young's team-mate Clark is new to the Yoshimura Suzuki team for 2012. The 20-year-old Las Vegas native turned pro in 2009 and was the recipient of the prestigious AMA Horizon Award, which recognizes the top amateur competitors with the best prospects for a professional career. Clark has shown promise in his first couple of outings on the Yoshimura Suzuki GSX-R1000 and is looking forward to his first year on the team.
"I'm really happy," said Clark. "We just had our first real test in Daytona and the GSX-R is an amazing machine. I'm really looking forward to working with the team and I know I can learn a lot from them. They always have very solid results and they have an incredible amount of experience winning championships. I'm really excited to be with Yoshimura Suzuki for 2012."
Yoshimura Racing President Don Sakakura said: "We're really looking forward to this next season. Blake was very close to pulling off the championship last year and I know he learned and matured a lot during that season. He'll be coming into Daytona ready to fight for the 2012 title. Chris Clark is a welcome addition to our team. He had a solid test in Daytona and I know he'll represent Suzuki and Yoshimura well."
Team Yoshimura Suzuki Racing's season kicks off at the first round of 2012 AMA Pro Superbike Championship series at the Daytona International Speedway in Daytona Beach in Florida on March 15-17th, 2012.